World learns to manage without the US
The giant sucking sound you here, I said on August 15 on CNBC's The Kudlow Report, is the implosion of America's influence in the Middle East.
Vladimir Putin's August 17 offer of Russian military assistance to the Egyptian army after US President Barack Obama cancelled joint exercises with the Egyptians denotes a post-Cold-War low point in America's standing. Along with Russia, Saudi Arabia and China are collaborating to contain the damage left by American blundering. They have being doing this quietly for more than a year.
The pipe-dream has popped of Egyptian democracy led by a Muslim Brotherhood weaned from its wicked past, but official Washington has not woken up. Egypt was on the verge of starvation when military pushed out Mohammed Morsi. Most of the Egyptian poor had been living on nothing but state-subsidized bread for months, and even bread supplies were at risk. The military brought in US$12 billion of aid from the Gulf States, enough to avert a humanitarian catastrophe. That's the reality. It's the one thing that Russia, Saudi Arabia and Israel agree about.
America's whimsical attitude towards Egypt is not a blunder but rather a catastrophic institutional failure. President Obama has surrounded himself with a camarilla, with Susan Rice as National Security Advisor, flanked by Valerie Jarrett, the Iranian-born public housing millionaire. Compared to Obama's team, Zbigniew Brzezinski was an intellectual colossus at Jimmy Carter's NSC. These are amateurs, and it is anyone's guess what they will do from one day to the next.
By default, Republican policy is defined by Senator John McCain, whom the head of Egypt's ruling National Salvation Party dismissed as a "senile old man" after the senator's last visit to Cairo. McCain's belief in Egyptian democracy is echoed by a few high-profile Republican pundits, for example, Reuel Marc Gerecht, Robert Kagan, and Max Boot. Most of the Republican foreign policy community disagrees, by my informal poll. Former defense secretary Donald Rumsfeld blasted Obama for undermining the Egyptian military's ability to keep order, but his statement went unreported by major media.
It doesn't matter what the Republican experts think. Few elected Republicans will challenge McCain, because the voters are sick of hearing about Egypt and don't trust Republicans after the debacles in Iraq and Afghanistan.
Neither party has an institutional capacity for intelligent deliberation about American interests. Among the veterans of the Reagan and Bush administrations, there are many who understand clearly what is afoot in the world, but the Republican Party is incapable of acting on their advice. That is why the institutional failure is so profound. Republican legislators live in terror of a primary challenge from isolationists like Senator Rand Paul (R-KY), and will defer to the Quixotesque McCain.
Other regional and world powers will do their best to contain the mess.
Russia and Saudi Arabia might be the unlikeliest of partners, but they have a profound common interest in containing jihadist radicalism in general and the Muslim Brotherhood in particular. Both countries backed Egypt's military unequivocally. Russia Today reported August 7 that "Saudi Arabia has reportedly offered to buy arms worth up to $15 billion from Russia, and provided a raft of economic and political concessions to the Kremlin – all in a bid to weaken Moscow's endorsement of Syrian President Bashar Assad."
No such thing will happen, to be sure. But the Russians and Saudis probably will collaborate to prune the Syrian opposition of fanatics who threaten the Saudi regime as well as Russian security interests in the Caucasus. Chechnyan fighters – along with jihadists from around the world – are active in Syria, which has become a petrie dish for Islamic radicalism on par with Afghanistan during the 1970s.
The Saudis, meanwhile, have installed Chinese missiles aimed at Iran. There are unverifiable reports that Saudi Arabia already has deployed nuclear weapons sourced from Pakistan. The veracity of the reports is of small relevance; if the Saudis do not have such weapons now, they will acquire them if and when Iran succeeds in building nuclear weapons. What seems clear is that Riyadh is relying not on Washington but on Beijing for the capacity to deliver nuclear weapons. China has a profound interest in Saudi security. It is the largest importer of Saudi oil. America might wean itself of dependence on imported oil some time during the next decade, but China will need the Persian Gulf for the indefinite future.
A Russian-Chinese-Saudi condominium of interests has been in preparation for more than a year. On July 30, 2012, I wrote (for the Gatestone Institute):
The fact is that the Muslim Brotherhood and its various offshoots represent a threat to everyone in the region:
The Saudi monarchy fears that the Brotherhood will overthrow it (not an idle threat, since the Brotherhood doesn't look like a bad choice for Saudis who aren't one of the few thousand beneficiaries of the royal family's largesse;
The Russians fear that Islamic radicalism will get out of control in the Caucasus and perhaps elsewhere as Russia evolves into a Muslim-majority country;
The Chinese fear the Uyghurs, a Turkic Muslim people who comprise half the population of China's western Xinjiang province.
But the Obama administration (and establishment Republicans like John McCain) insist that America must support democratically elected Islamist governments. That is deeply misguided. The Muslim Brotherhood is about as democratic as the Nazi Party, which also won a plebiscite confirming Adolf Hitler as leader of Germany. Tribal countries with high illiteracy rates are not a benchmark for democratic decision-making … As long as the United States declares its support for the humbug of Muslim democracy in Egypt and Syria, the rest of the world will treat us as hapless lunatics and go about the business of securing their own interests without us.
The Turks, to be sure, will complain about the fate of their friends in the Muslim Brotherhood, but there is little they can do. The Saudis finance most of their enormous current account deficit, and the Russians provide most of their energy.
Apart from the Egyptian events, American analysts have misread the world picture thoroughly.
On the American right, the consensus view for years held that Russia would implode economically and demographically. Russia's total fertility rate, though, has risen from a calamitously low point of less than 1.2 live births per female in 1990 to about 1.7 in 2012, midway between Europe's 1.5 and America's 1.9. There is insufficient evidence to evaluate the trend, but it suggests that it is misguided to write Russia off for the time being. Not long ago, I heard the Russian chess champion and democracy advocate Gary Kasparov tell a Republican audience that Russia would go bankrupt if oil fell below $80 a barrel – an arithmetically nonsensical argument, but one the audience wanted to hear. Like it or not, Russia won't go away.
American analysts view Russia's problems with Muslims in the Caucasus with a degree of Schadenfreude. During the 1980s the Reagan administration supported jihadists in Afghanistan against the Russians because the Soviet Union was the greater evil. Today's Russia is no friend of the United States, to be sure, but Islamist terrorism is today's greater evil, and the United States would be well advised to follow the Saudi example and make common cause with Russia against Islamism.
In the case of China, the consensus has been that the Chinese economy would slow sharply this year, causing political problems. China's June trade data suggest quite the opposite: a surge in imports (including a 26% year-on-year increase in iron ore and a 20% increase in oil) indicate that China is still growing comfortably in excess of 7% a year. China's transition from an export model driven by cheap labor to a high-value-added manufacturing and service economy remains an enormous challenge, perhaps the biggest challenge in economic history, but there is no evidence to date that China is failing. Like it or not, China will continue to set the pace for world economic growth.
America, if it chose to exercise its power and cultivate its innate capabilities, still is capable of overshadowing the contenders. But it has not chosen to do so, and the reins have slipped out of Washington's hands. Americans will hear about important developments in the future if and when other countries choose to make them public. Readers should be warned that those of us with reasonably good track records won't do as well in the future.
My track record in general has been good. I warned in 2003 that the George W Bush administration's attempts to build nations in Iraq and Afghanistan would have a tragic outcome. And in early 2006, I wrote: "Like or not, the US will get chaos, and cannot do anything to forestall it."
In February 2011, I said that we did now know whether then-beleaguered president Hosni Mubarak of Egypt "will be replaced by an Islamist, democratic, or authoritarian state. What is certain is that it will be a failed state." And in March 2011, I added about Syria, "We do not know what kind of state will follow Basher Assad. We only know that it will be a failed state."
In April 2011, I declared Israel to be "the winner in the Arab revolts" because "the most likely outcome [in the Arab world] is a prolonged period of instability, in which two sides that have nothing to gain from compromise and everything to lose from defeat – the dispossessed poor and the entrenched elite – fight it out in the streets. Like Yemen and Libya, Syria will prove impossible to stabilize; whether Egypt's military can prevent a descent into similar chaos remains doubtful."
In January 2012, I announced a "recall notice for the Turkish model", adding, "Among all the dumb things said about the so-called Arab Spring last year, perhaps the dumbest was the idea that the new democracies of the Arab world might follow the Turkish model."
Now the dogs of war are loose and will choose their own direction. You don't need foreign policy analysts any more. You can hear the dogs bark if you open the window.
Will Geneva Be Any Different Than Helsinki?
Any meeting between the leaders of Russia and the U.S. is inevitably an important international event. At some point in history, such summits decided the fate of the entire world, and the world held its collective breath as it followed Kremlin-White House talks on strategic arms or the two sides seeking agreements on urgent regional problems or any political signals coming from the superpower capitals prior to another round of negotiations.
The bipolar era has long been gone, and the Russia-U.S. relations are no longer the principal axis of international politics, although the suspense over bilateral summits remains. As before, the two countries are engaged in "top-down" interaction. Summits give the initial impetus to Moscow and Washington's cumbersome bureaucratic machines, then diplomats, military personnel and officials start their assiduous work on specific issues, collaboration between the two countries' private sectors and civil society perks up, the media gradually soften their rhetoric, bilateral projects in culture, education and science are gradually resumed.
Still, there are annoying exceptions to this general rule. In particular, the latest full-fledged Russia–U.S. summit in Helsinki in July 2018 failed to trigger improvements in bilateral relations. On the contrary, Donald Trump's meeting with Vladimir Putin in Finland's capital aroused massive resentment among the anti-Russian Washington establishment. Ultimately, on returning home, the U.S. President had to offer awkward apologies to his supporters and opponents alike, and relations between the two countries continued to rapidly deteriorate after the summit.
Surely, nobody is willing to see another Helsinki scenario in June 2021, this time in Geneva. Yet, do we have good reason to hope for a different outcome this time? To answer this question, let us compare Donald Trump and Joseph Biden's approaches to Russia-U.S. summits and to bilateral relations at large.
First of all, in Helsinki, Trump very much wanted the Russian leader to like him. The Republican President avoided publicly criticizing his Russian counterpart and was quite generous with his compliments to him, which inevitably caused not only annoyance but pure outrage in Washington and in Trump's own Administration. Joe Biden has known Vladimir Putin for many years; he does not set himself the task of getting the Russian leader to like him. As far as one can tell, the two politicians do not have any special liking for each other, with this more than reserved attitude unlikely to change following their meeting in Geneva.
Additionally, in Helsinki, Trump wanted, as was his wont, to score an impressive foreign policy victory of his own. He believed he was quite capable of doing better than Barack Obama with his "reset" and of somehow "hitting it off" with Putin, thereby transforming Russia if not into a U.S. ally, then at least into its strategic partner. Apparently, Biden has no such plans. The new American President clearly sees that Moscow-Washington relations will remain those of rivalry in the near future and will involve direct confrontation in some instances. The Kremlin and the White House have widely diverging ideas about today's world: about what is legitimate and what is illegitimate, what is fair and what is unfair, where the world is heading and what the impending world order should be like. So, we are not talking about a transition from strategic confrontation to strategic partnership, we are talking about a possible reduction in the risks and costs of this necessarily costly and lengthy confrontation.
Finally, Trump simply had much more time to prepare for the Helsinki summit than Biden has had to prepare for Geneva. Trump travelled to Finland eighteen months after coming to power. Biden is planning to meet with Putin in less than five months since his inauguration. Preparations for the Geneva summit have to be made in haste, so the expectations concerning the impending summit's outcome are less.
These differences between Biden and Trump suggest that there is no reason to expect a particularly successful summit. Even so, we should not forget the entire spectrum of other special features of the Biden Administration's current style of foreign policy. They allow us to be cautiously optimistic about the June summit.
First, Donald Trump never put too much store by arms control, since he arrogantly believed the U.S. capable of winning any race with either Moscow or Beijing. So, his presidential tenure saw nearly total destruction of this crucial dimension of the bilateral relations, with all its attendant negative consequences for other aspects of Russia-U.S. interaction and for global strategic stability.
In contrast, Biden remains a staunch supporter of arms control, as he has already confirmed by his decision to prolong the bilateral New START. There are grounds for hoping that Geneva will see the two leaders to at least start discussing a new agenda in this area, including militarization of outer space, cyberspace, hypersonic weapons, prompt global strike potential, lethal autonomous weapons etc. The dialogue on arms control beyond the New START does not promise any quick solutions, as it will be difficult for both parties. Yet, the sooner it starts, the better it is going to be for both countries and for the international community as a whole.
Second, Trump never liked multilateral formats, believing them to be unproductive. Apparently, he sincerely believed that he could single-handedly resolve any burning international problems, from the Israeli-Palestinian conflict to North Korea's nuclear missile programme.
Biden does not seem to harbor such illusions. He has repeatedly emphasized the importance of multilateralism, and he clearly understands that collaboration with Russia is necessary on many regional conflicts and crises. Consequently, Geneva talks may see the two leaders engage in a dialogue on Afghanistan, on the Iranian nuclear deal, on North Korea, or even on Syria. It is not at all obvious that Biden will succeed in reaching agreement with Putin immediately on all or any of these issues, but the very possibility of them discussed at the summit should be welcomed.
Third, Trump was not particularly fond of career diplomats and, apparently, attached little value to the diplomatic dimension of foreign policy. The Russia-U.S. "embassy war" had started before Trump—but not only did Trump fail to stop it, he boosted it to an unprecedented scale and urgency.
Sadly, the "embassy war" continues after Trump, too. Yet President Biden, with his tremendous foreign policy experience, understands diplomatic work better and appreciates it. Practical results of the Geneva summit could include a restoration of the diplomatic missions in Washington and Moscow to their full-fledged status and a rebuilding of the networks of consular offices, which have been completely destroyed in recent years. Amid the problems of big politics, consular services may not seem crucial but, for most ordinary Russians and Americans, regaining the opportunity for recourse to rapid and efficient consular services would outweigh many other potential achievements of the Geneva summit.
From our partner RIAC
"Choose sides" is practically a bogus idea for US military partners
"Choosing sides" is practically a non-starter for US military allies such as Japan and South Korea. These nations, first and foremost military allies of the US, are forging cordial and productive ties with other countries based on military alliances with the US. The nature and level of partnerships varies greatly from those of allies, despite the fact that they appear to be quite heated at times.
Military concerns have been less important in the postwar period, but economic concerns have been extremely heated, social and cultural interactions have been close, and the qualitative differences between cooperative relations and allies have gotten confused, or have been covered and neglected.
Some unreasonable expectations and even mistakes were made. In general, in the game between the rising power and the hegemony, it is undesirable for the rising power to take the initiative and urge the hegemony's supporters to select a side. Doing so will merely reinforce these countries' preference for hegemony.
Not only that, but a developing country must contend with not only a dominant hegemony, but also a system of allies governed by the hegemony. In the event of a relative reduction in the power of the hegemony, the strength of the entire alliance system may be reinforced by removing restraints on allies, boosting allies' capabilities, and allowing allies' passion and initiative to shine.
Similarly, the allies of the hegemonic power are likely to be quite eager to improve their own strength and exert greater strength for the alliance, without necessarily responding to, much alone being pushed by, the leader. The "opening of a new chapter in the Korean-US partnership" was a key component of the joint statement issued by South Korea and the United States following the meeting of Moon Jae-in and Biden. What "new chapter" may a military alliance have in a situation of non-war?
There are at least three features that can be drawn from the series of encounters between South Korea and the United States during Moon Jae-visit in's to the United States: First, the withdrawal of the "Korea-US Missile Guide" will place military constraints on South Korea's missile development and serve as a deterrence to surrounding nations. The second point is that, in addition to the Korean Peninsula, military cooperation between the US and South Korea should be expanded to the regional level in order to respond to regional hotspots. The third point is that, in addition to military alliances, certain elements in vaccinations, chips, 5G, and even 6G are required. These types of coalitions will help to enhance economic cooperation.
Despite the fact that Vice President Harris wiped her hands after shaking hands with Moon Jae-in, and Biden called Moon Jae-in "Prime Minister" and other rude behaviors, the so-called "flaws" are not hidden, South Korea still believes that the visit's results have exceeded expectations, and that Moon Jae-in's approval rate will rise significantly as a result.
The joint statement issued by South Korea and the United States addresses delicate subjects such as the Taiwan Strait and the South China Sea. Of course, China expresses its outrage. It is widely assumed that this is a "private cargo" delivered by Biden's invitation to Moon Jae-in to visit the United States.
Moon Jae-in stated that he was not pressured by Biden. If this is correct, one option is that such specific concerns will not be handled at all at the summit level; second, South Korea is truly worried about the Taiwan Strait and South China Sea concerns and wishes to speak with the US jointly.
South Korea should be cognizant of China's sensitivity to the Taiwan Strait and South China Sea concerns. When it comes to China-related concerns, the phrasing in the ROK-US joint statement is far more mild than that in the ROK-Japan joint declaration. Nonetheless, the harm done to South Korea-China ties cannot be overlooked.
South Korea highlights the "openness" and "inclusiveness" of the four-party security dialogue system, which allows South Korea to engage to some extent. South Korea will assess the net gain between the "gain" on the US side and the "loss" on the Chinese side. China would strongly protest and fiercely respond to any country's measures to intervene in China's domestic affairs and restrict China's rise.
Political Violence and Elections: Should We Care?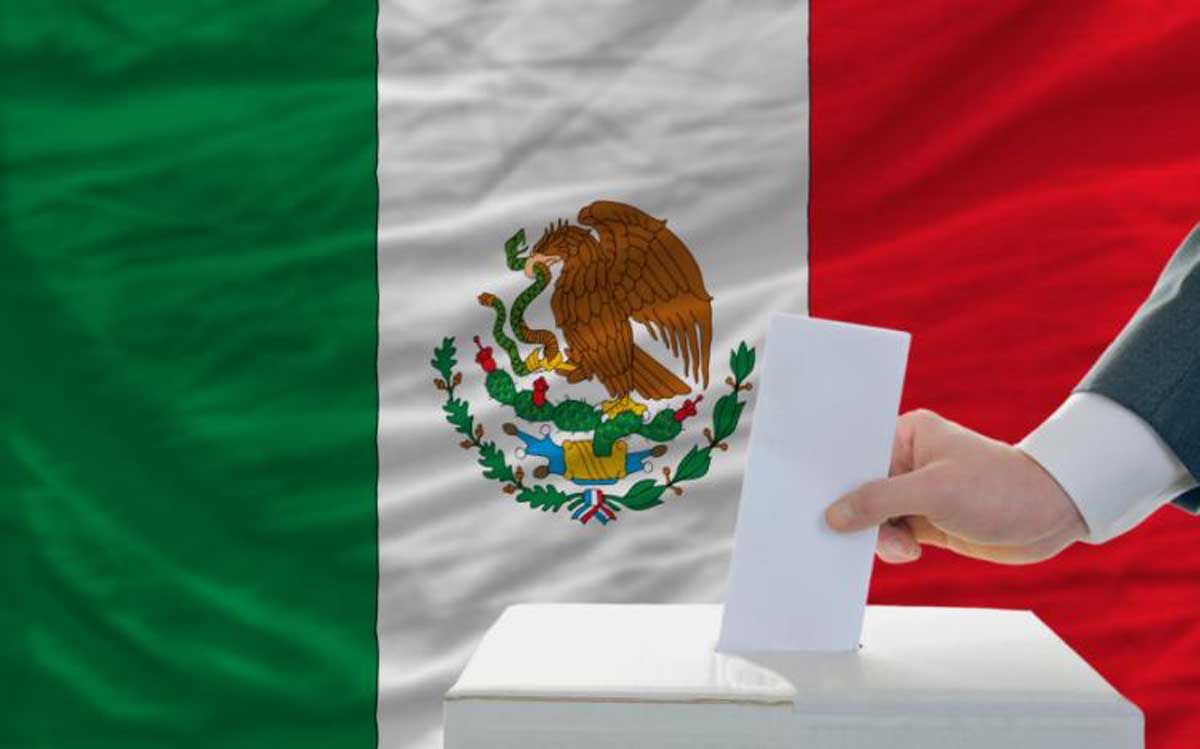 The next Sunday 6th of June, the Chamber of Deputies along with 15 out of the 32 governorships will be up for grabs in Mexico's mid-term elections. These elections will be a crucial test for the popularity of the president and his party, the National Regeneration Movement (MORENA). They currently hold majority in the Lower Chamber of the national Congress, and these elections could challenge this.
Recent national polls indicate that the ruling party, MORENA, is still the most popular political force in Mexico, and they are poised to win not only several governorships, but also several municipalities. They are also expected to maintain control of the Lower Chamber, although with a loss of a few seats. In order to ensure MORENA keeps its current majority in the Congress, they have decided to pursue an electoral alliance with the Green Party (PVEM) and the Labout Party (PT). It is expected that with this move, they will be able to ensure the majority in the Chamber of Deputies in the Congress.
There is, however, another aspect that is making the headlines in this current electoral process: The high levels of political and electoral violence, The current electoral process is the second most violent since 2000. The number of candidates that have been assassinated is close to 30% higher than the mid-term electoral process of 2015. More than 79 candidates have been killed so far all across the country.
Insecurity in Mexico has been an ongoing issue that has continued to deteriorate during the administration of Andrés Manuel López Obrador (AMLO). AMLO has continually criticised his predecessors and the valid problems of their approaches to insecurity in Mexico along with the War on Drugs policy. However, to date, he has yet to offer a viable alternative to tackle the security problems he inherited. During his campaign, AMLO coined the phrase "abrazos no balazos" (hugs not bullets) to describe his approach toward improving security in Mexico. He believed that to successfully tackle the worsening crisis of insecurity, the structural conditions that forced people to commit crimes had to be addressed first: Namely inequality, poverty, low salaries, lack of access to employment etc. To date, insecurity in Mexico continues to worsen, and this had become evident during the current electoral process.
This nonsensical approach to insecurity has resulted in the first three years of his government reaching over 100,000 murders, along with the nearly 225,000 deaths as a result of the pandemic.
What should be particularly worrying in this spiral of violence, is the prevalence of political and electoral violence during the current process. Political violence represents not only a direct attack on democratic institutions and democracy itself, but it also compromises the independence, autonomy, and integrity of those currently in power, and those competing for positions of power. It affects democracy also because political violence offers a way for candidates to gain power through violent means against opposition, and this also allows organised crime to infiltrate the state apparatus.
Political violence is a phenomenon that hurts all citizens and actors in a democracy. It represents a breeding ground for authoritarianism, and impunity at all levels of government. This limits the freedoms and rights of citizens and other actors as it extinguishes any sort of democratic coexistence between those currently holding political power and those aspiring to achieve it. Political violence also obstructs the development of democracy as it discredits anyone with critical views to those in power. This is worrying when we consider that 49% of those assassinated belong to opposition parties. This increase in political violence has also highlighted AMLO´s inability to curtail organised crime and related violence.
Assassination of candidates is only the tip of the iceberg. Organised criminal groups have also infiltrated politics through financing of political campaigns. Most of electoral and political violence tends to happen an municipal levels, where it is easier for criminal groups to exert more pressure and influence in the hope of securing protection, and perpetuate impunity, or securing control over drug trafficking routes. This should be especially worrisome when there is close too government control in certain areas of the country, and there is a serious risk of state erosion at municipal level in several states.