Muslim Persecution of Christians: May, 2013
The month of May continued to prove that Nigeria is the most dangerous nation for Christians—where more Christians have been killed last year than all around the Muslim world combined.
In one instance, Boko Haram Muslim militants stormed the home of a Pentecostal pastor and secretary of the Christian Association of Nigeria, and opened fire on him, instantly murdering him.
Separately, other Boko Haram gunmen killed 14 Christians, including the cousin and two nephews of the Rev. Moses Thliza, head of a Christian organization dedicated to preventing AIDS and caring for AIDS patients and orphans: Said Thliza: "My cousin, Bulus [Paul] Buba, was dragged out at gunpoint from his house by the Boko Haram members. They collected his car keys, demanded money and asked him three times to renounce his Christian faith, and three times he declined to do so [prompting them to execute him]. The attackers met three guards on duty, killed two of them by cutting their necks with knives, and then proceeded to take the third guard, Amtagu Samiyu, at gunpoint to lead them to where the keys of the deputy governor's house is."
As for some Christians observing a wake two kilometers away, Boko Haram Muslims asked to know what was going on there, and when they learned that people were saying prayers for an elderly Christian woman who had died, they charged in and shot into the crowd. "The attackers went there and shot indiscriminately at the worshippers, killing eight Christians—two women and six elderly men," said Thliza. "In all, we buried 14 Christians. Some were injured and taken to the hospital."
Despite all this, when the Nigerian government tried militarily to confront and neutralize Boko Haram, the Obama administration criticized it, warning it not to violate the "human rights" of the Islamic terrorists.
Categorized by theme, the rest of May's roundup of Muslim persecution of Christians around the world includes (but is not limited to) the following accounts, listed by theme and in country alphabetical order, not necessarily according to severity:
Church Attacks
Bosnia: The Serbian Orthodox church of Saint Sava in Sarajevo, where Muslims make up approximately half of the population, was "desecrated" and six of its windows panes broken. The unidentified vandals wrote "Allah" in dark paint twice on the church wall. A month earlier, unidentified persons tried to set the church on fire.
Central African Republic: According to the Episcopal Commission for Justice and Peace, since an Islamic rebel leader proclaimed himself president, the situation for Christians, has "deeply worsened." The organization warns against "the evil intentions for the programmed and planned desecration and destruction of religious Christian buildings, and in particular the Catholic and Protestant churches…. All over the country the Catholic Church has paid a high price." Several dioceses have been seriously damaged and plundered, and priests and nuns attacked (more information below, under "Dhimmitude.")
Egypt: Two Coptic Christian churches were attacked, one in Alexandria, the other in Upper Egypt. St. Mary in Alexandria was attacked by Molotov cocktails and bricks, causing the gate to burn and the stained glass windows to shatter. One-thousand Christians tried to defend the church against 20,000 Muslims screaming "Allahu Akbar" ["Allah is Greater"]. One Copt was killed and several injured. In the village of Menbal in Upper Egypt, after "Muslim youths" harassed Christian girls—including hurling bags of urine at them—and Coptic men came to their rescue, another Muslim mob stormed the village church of Prince Tadros el-Mashreki. They hurled stones and broke everything inside the church, including doors and windows. The mob then went along the streets looting and destroying all Coptic-owned businesses and pharmacies and torching cars. Any Copt met by the mob in the street was beaten.
Iran: Because it refused to stop using the national Persian language during its services—which makes the Gospel intelligible to all Iranian Muslims, some of whom converted—the Central Assemblies of God Church in Tehran was raided by security services during a prayer meeting; its pastor taken to an unknown location, and the church was searched and its books, documents and equipment seized. Security agents posted a sign stating that the church was now closed. One local source said, "They constantly threaten the church leaders and their families with imprisonment, unexplained accidents, kidnapping and even with execution. We cannot go on like this." A number of its members have already been killed and its activities greatly restricted over the last few years.
Libya: The Catholic Church of the Immaculate Conception in Benghazi was bombed. In the words of the Apostolic Vicar of Tripoli, "They put a bomb at the entrance of the corridor leading to the courtyard where there is the door of the church. The church, therefore, was not touched directly, but the attack is not a positive sign. The Church in Libya is suffering. In Benghazi the Coptic Church was hit, its chaplain was killed and now the Catholic Church. As I reported on other occasions, in Cyrenaica different religious women's institutes have been forced to close their doors, in Tobruk, Derna, Beida, Barce, as well as in Benghazi. The nuns who were forced to leave, served the population with generosity."
Syria: A violent explosion destroyed the church and convent of the Capuchin Franciscan Friars in Deir Ezzor. According to Fr. Haddad of the region, "It was the only church in Deir Ezzor [that] so far still remained almost untouched." It is not clear how it was destroyed, but some say a car bomb was placed next to the church. Fr. Haddad lamented that, as in other regions, "there are no more Christians" left in Ezzor, due to "all this hate and desecration."
Tanzania: During a service to mark its official opening, a new church in a predominantly Christian suburb was bombed, killing at least five people and wounding some 60. According to a local source, "This was… a well-planned attack. Even before it, the threat was given and we still have many threats. Pray for us, and that God will overcome all these in Jesus' name." He added that, "radical camps in the country were teaching young Muslims that Christians must be killed or live as second-class citizens," or dhimmis. Among those arrested, four were Saudi Arabian nationals. The bombing follows the slaying of two church leaders in February, and the shooting in the face of a third on Christmas Day. In October, several church buildings were torched and vandalized.
Apostasy, Blasphemy, Proselytism
Egypt: Twenty-four-year-old Demiana Ebeid Abdelnour, a social studies teacher, was fired and arrested for comparing the late Coptic Pope Shenouda to Islam's prophet Muhammad, "as well as putting her hand on her neck or her stomach every time she mentioned [Islam's prophet] Muhammad," which was interpreted by some students under 10-years-old as disgust. She would be the last Coptic Christian victim to be arrested or imprisoned in a "defamation of Islam" spree that began under now ousted President Morsi. One Coptic activist wondered, "Why is defamation of religion a one-way street, only for the benefit of the Muslims, while Christianity is defamed every day?" He added that Sheikh Abu Islam, who tore and burned the Holy Bible, has not been detained.
Iran: Vahid Hakkani, a Christian prisoner in Shiraz, is suffering from internal digestive bleeding. Although doctors have diagnosed his condition as critical, and have recommended urgent surgery, prison officials have not allowed his transfer to any hospital. Earlier, Hakkani and other Christians were gathered for worship in a house-church when they were arrested "for participating in house-church services, evangelizing and promoting Christianity, having contact with foreign Christian ministries, propagating against the regime and disturbing national security."
Kashmir: Two Christians accused of carrying out "acts of proselytism," for distributing pamphlets and publications with biblical passages to some young Muslims, were savagely beaten by a mob, and later arrested by police, "who rescued them from a secure lynching." Separately, the "United Jihad Council" said that Christian missionaries in Kashmir are "highly reprehensible" and have a "hidden agenda [to] exploit the poor and the needy, offering them economic aid to convert them to Christianity," adding that "Islam is the religion of peace and harmony, and that protects minorities. However, anti-Islam activities [evangelization] cannot be tolerated." The United Jihad Council accordingly calls on all Christian missionaries "immediately to leave the valley of Kashmir," warning, "If not, they will suffer the consequences."
Kazakhstan: Despite the nation's president recently boasting that, "Kazakhstan is an example to the world of equal rights and freedoms for all citizens" and that, "religious freedom is fully secured" in the country, the Barnabas Fund states that the government "has instructed people to report any individuals who speak about their faith with others in public to the police," as "talking about one's faith with others constitutes missionary activity, which requires personal registration… Compulsory prior censorship of all printed and imported religious literature is another way in which the state controls Christian activity. Confiscation of religious books appears to be increasing, with Christians amongst those most likely to be targeted."
Morocco: A fatwa by the government's top Islam authority, partially based on the teachings of Islam's prophet Muhammad, calls for the execution of those Muslims who leave Islam, causing many Christian converts to live in fear. Lamented one Christian: "The fatwa showed us that our country is still living in the old centuries—no freedom, no democracy. Unfortunately, we feel that we aren't protected. We can be arrested or now even killed any time and everywhere. The majority of the Christian Moroccan leaders have the same feeling. We are more followed now by the secret police than before. Only the Grace of our Lord Jesus Christ gives us courage and peace."
Saudi Arabia: A Christian Lebanese man, accused of helping a Saudi women convert to Christianity, was sentenced to six years in prison and 300 lashes. Even so, the father of the woman claims the punishment is not sufficient. The daughter was also sentenced to six years and 300 lashes, causing her to flee, reportedly to Sweden, where authorities are trying to find her and extradite her back to the Arabian peninsula. Another man, a Saudi national who reportedly forged a travel document to help the woman flee, was sentenced to two years in jail and 200 lashes.
Dhimmitude
[General Abuse of Non-Muslims as Third-Class "Citizens," or Dhimmis]
Central African Republic: Christians are being terrorized, killed, and plundered by Islamic militants, who seized control of the country in March, even as international media and government ignore the crisis. In what one pastor is calling "a reign of terror," Muslims are tying up, beating and forcing Christians to pay money to save their lives. Many have been killed or wounded. The Barnabas Fund states that "rebels have a hit list of pastors and other Christian workers, and that places of worship are being attacked. Christian property is being looted. In one incident towards the end of last month, Seleka [Islamic] troops seized all the collection money given at a gathering of church leaders. Many Christians have fled their homes to the countryside and are too fearful to return. More than 200,000 people are internally displaced, while 49,000 refugees have been registered in neighbouring countries." On 10 May, Human Rights Watch released a report citing "grave violations" committed by the Seleka rebels against civilians, including pillage, summary executions, rape and torture. One pastor of a besieged church was shot dead when he went out holding a Bible aloft as a sign of peace.
Egypt: Mohamed Abu Samra, secretary-general of the Islamic Jihad Party, asserted that "it is permissible to kill some Christians today," justifying it by adding "Those who came out with weapons, their blood is allowed for us [to spill], as a fighter is not considered dhimmi." In Islamic law, a dhimmi is a non-Muslim who is permitted to exist provided he pays monetary tribute and lives as a submissive, lowly subject, according to Koran 9:29. Those Coptic Christian activists who vocally called for the removal of former Islamist president Morsi were not doing that, thereby becoming fair game for killing.
Indonesia: After an earlier Christmas Eve attack, during which members of Filadelfia Batak Christian Protestant Church were pelted with rotten eggs, dung and plastic bags full of urine, as the pastor was attempting to leave the scene with his wife, Abdul Aziz, the leader of the mob who had earlier threatened to kill him, moved to attack him. Because the pastor stopped the Muslim agitator's blow with his hand to protect his wife and himself, he is now facing assault charges. Islamic law, based on the "Conditions of Omar," forbids Christians from raising their hands to Muslims, even in self-defense. The church has been meeting outside and in homes since its building was sealed off by authorities to appease Islamists in 2010—despite its having met all conditions for a building permit, as well as a Supreme Court ruling that a permit should be granted.
Pakistan: Over the course of five days, a Muslim mob tortured Javaid Anjum, a Christian teenaged student to death, because he dared drink water from the tap of an Islamic seminary while on a long journey to visit his grandfather. When Muslims discovered he was Christian, they forced him into the seminary, where they tried to force him to renounce Christianity and convert to Islam. When he refused, for five days, Muslim seminary students electrocuted him, broke his arm, and pulled out his fingernails. The electric shocks caused his kidneys to fail and he eventually died.
About this Series
Because the persecution of Christians in the Islamic world is on its way to reaching pandemic proportions, "Muslim Persecution of Christians" was developed to collate some—by no means all—of the instances of persecution that surface each month. It serves two purposes:
1) To document that which the mainstream media does not: the habitual, if not chronic, Muslim persecution of Christians.
2) To show that such persecution is not "random," but systematic and interrelated—that it is rooted in a worldview inspired by Sharia.
Accordingly, whatever the anecdote of persecution, it typically fits under a specific theme, including hatred for churches and other Christian symbols; sexual abuse of Christian women; forced conversions to Islam; apostasy and blasphemy laws that criminalize and punish with death those who "offend" Islam; theft and plunder in lieu of jizya (financial tribute expected from non-Muslims); overall expectations for Christians to behave like dhimmis, or second-class, "tolerated" citizens; and simple violence and murder. Sometimes it is a combination.
Because these accounts of persecution span different ethnicities, languages, and locales—from Morocco in the West, to India in the East, and throughout the West wherever there are Muslims—it should be clear that one thing alone binds them: Islam—whether the strict application of Islamic Sharia law, or the supremacist culture born of it.
NATO and the puzzle of a nuclear deal with Iran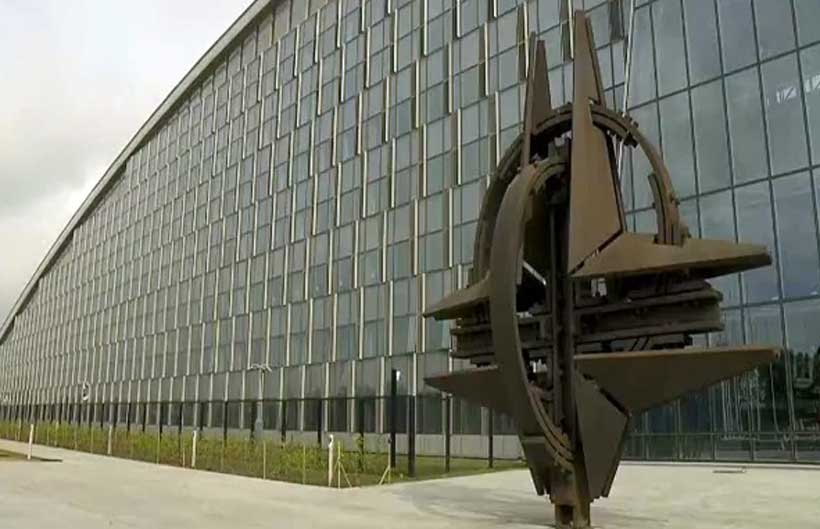 A meeting of NATO (North Atlantic Treaty Organization) Heads of State and Government was held on Wednesday 11 and Thursday 12 July 2018 in Brussels, Belgium. NATO leaders met in Brussels amidst a terse environment that threatens to further weaken the post-war order.
This year's meeting came at a tense time for transatlantic relations since the US president is set to sit down one-on-one with Russian president Vladimir Putin on May 16 in Helsinki. One of the topics the US president sought to discuss with his Western counterparts in Brussels was "the nuclear deal with Iran" and its fate.  Regarding this controversial issue Time wrote:
"After ripping up the Iran nuclear deal in May, the Trump Administration is fanning out across the globe to rally support for a return to economy-crippling sanctions against Tehran."
It continues: "The effort comes ahead of President Donald Trump's trip next week to Europe, where he is expected to pressure leaders into joining the far-reaching campaign to handcuff major aspects of Iran's economy, including driving oil exports to zero. If European allies don't join, Trump has threatened secondary sanctions on any company that does business with Tehran."
According to the Time and other Western sources, Donald Trump intends to press NATO leaders over the Joint Comprehensive Plan of Action (JCPOA), and "The president hopes his bare-knuckled approach will coerce European leaders to unite behind him, even as they publicly oppose a return to sanctions and scamper to salvage the existing nuclear deal without American participation. This is while the White House keeps to press its European allies for increasing the military and defense budget (to 2% of their GDP).
While the transatlantic tensions are raising day by day due to the imposition of tariffs on steel and aluminum imported from Europe, what meaning can negotiations on the JCPOA imply? Does Trump intend to make a deal with his European partners in this regard? Do NATO's European members welcome the integration of the JCPOA amid their conflicts with the US?
The British Prime Minister Theresa May has recently asked other European countries to remain silent against Trump's actions in imposing tariffs on imported goods from Europe, and not to seek retaliatory measures. She also asked European authorities to negotiate with the US president on the JCPOA. Indeed, what's going on among NATO members?
The truth is that in near future, the JCPOA will turn to the Europe's leverage for making deals with the United States in security grounds, an issue witch its signs we could well see in the Brussels summit. It shouldn't be forgotten that in its calculations, the EU is still regarding itself as dependent to the United States. Those like Theresa May, Emmanuel Macron and Angela Merkel are adjusting their policies in the international system based on their security dependence on the United States. It might be possible that the European officials agree on "restraining Trump", but that's all, and we can't expect them to go further as to fulfil their obligations in this regard. The EU would never confront the US seriously, since "resisting against the White House" is in no way defined in Europe's strategies and tactics.
In the course of the G7 recent meeting in Canada, Donald Trump discussed various subjects with Angela Merkel, the German Chancellor, including Iran nuclear deal, tariffs on steel and aluminum imported from Europe, and the increase of NATO defense budget. But these talks resulted in the intensified disagreements among EU member states and Trump. The tensions were so high that the meeting ended with no final statement. Now the US president is pursuing the same approach I dealing with NATO states.
Trump and the European countries both regard the tensions raised in the international system as a "single package". In this equation, Trump asks the European authorities to cease their support for the JCPOA and the continuation of the nuclear deal in exchange for a decrease in the US economic and security pressures. It should be noted that one of the main reasons for the European leaders' refusal of offering a conclusive, detailed and effective package to Iran regarding the JCPOA was their secret negotiations with the American officials. Since the U.S. withdrawal from the nuclear deal, Mike Pompeo the American Secretary of State had been constantly in contact with the European troika's foreign ministers, and announced them the exact positions and policies of the US government.
In the course of the NATO summit, we witnessed the continuation of the Europe's paradoxical game playing towards the JCPOA. It shouldn't be forgotten that the EU's main strategy towards Iran and the JCPOA, is to make us remain as part of the nuclear deal as long as possible, and without benefiting from its advantages, so that the influence of the US sanctions would be multiplied. The offering of the EU's unacceptable and useless package of proposals is also to be analyzed in the same vein; a weak package which is resulted from the special relations between the US and Europe.
First published in our partner MNA
God's Grace: Reichstag Fire and July 15 Military Coup
"By the grace of God!" Some rulers use the cry to explain why certain events happen and why they play out as they do. They will argue that God, in allowing the events to happen, has bestowed his grace upon the ruler. Two rulers and two events—the Reichstag fire in Germany on February 27, 1933,and the military coup attempt in Turkey on July 15, 2016—illustrate the devastating consequences this twisted logic can have on the lives of ordinary people.When Adolph Hitler arrived at the scene, he told German Chancellor Franz von Pape, "This is a God-given signal" to crush Communists (and later opponents). Immediately after the failed military coup, Recep Tayyip Erdogan announced that the event was "a gift from God" and justification for Erdogan to start cleansing the military (and later purging opponents).
The similarities between the two events are striking in terms of beneficiaries, consequences and suspicions about the rulers' true intentions going forward. Soon after the fire, Hitler started to consolidate his powers in the name of protecting the state's security and democracy. To do so, Hitlersuspended civil liberties and shut the door on the rights and freedom of the country's citizens. The fire in the heart of the countrywas used to justify the notion that the country was in a great danger. With decrees, Hitler purged his opponents, even though there was only one person considered to be responsiblefor the fire. Erdogan followed a similar path when he has declared a state of emergency after the coup attempt and consolidated his powers with radical changes in the country's political and legal systems. With decrees, Erdogan purged hundreds of thousands of people under the guise of protecting the country's security and democracy—even though soldiers who allegedly were involved in the coup attempt that night already had been into custody.In the political arena, Hitler increased the number of votes he received in the election that took place a week after the fire. Similarly, public support for Erdogan increased after the coup attempt. History does, indeed, repeat itself. These are two of many examples that could have been cited.
It may not be possible to know for sure who staged and orchestrated the Reichstag fire orthe military coup attempt; however, it is clear that the rulers' purported motives are suspicious and their explanations filled with inconsistencies, given the many controversies arising from both events.The Reichstag firehas been discussed by scholars and historians who concluded that Hitler and his team—either directly or indirectly—helped to instigate the fire. Indeed, the arsonist responsible for the fire was pardoned years later. The military coup in Turkey wasa terrorizing and wicked deed against humanity and democracy, and the persons responsible must be identified and punished based on the rule of law and democratic values. It is, however, a Herculean task. Too many loopholes and controversies about the coup attempt need to be clarified. Erdogan should provide evidence-based, honest and objective explanations to remove the suspicions surrounding the coup attempt. Many answers are needed. For example,why did Erdogan refuse to answer questions from the major opposition party (the Republican People's Party, or CHP) about the coup? Why has the investigation case report and the report of the parliament's investigation committee deemed inappropriate and unsatisfactory even by some members of the committee? More important, why has an international committee not been allowed to investigate the case? Questions such as these highlight the many mysteries and suspicions that still surround the event two years after it occurred.
An independent international investigation committee should be established by the United Nations to examine the coup attempt and eliminate possible suspicions about Erdogan and his governing team. The committee also should determine whether thousands of people were responsible for organizing the coup attempt, as the government alleges, and clarify the following: whether some U.S. citizens, such as Andrew Brunson, who is still in jail, were among the primary plotters of the coup; whether some other U.S. citizens for whom bounties were offered were behind the coup attempt; and whether the United States was behind the coup attempt, as Turkish politicians and government officials claim—even though the United States has denied any involvement in the event.
Another independent international investigation committee should be established by the U.N.(or some other internationally accepted institution)to investigate the aftermath of the coup. Violations of internationally accepted human rights (as reported by credible human rights organizations such as Amnesty International and Human Rights Watch) that have been committed by government security and intelligence officials since the coup attempt should be investigated. The committee also should also determine whether persons victimized in any way (such as imprisonment, job loss, inhumane treatment, and deprival of constitutional rights and freedoms)were based on evidence or resulted from the arbitrary application punishment. A final task of the committee should be to investigate allegations of abductions, extrajudicial executions and torture by government security and intelligence agencies. As John Dalhuisen,Amnesty International's Europe director, has said, "It is absolutely imperative that the Turkish authorities halt these abhorrent practices and allow international monitors to visit all these detainees in the places they are being held."
An independent and objective domestic committee that consists of members from every political party in the country—regardless of the parties' percentage of the vote among constituents—should be established to investigate the same issues the two international committees need to review. Care must be taken to ensure that the members of this domestic committee—unlike those serving on the committee that was formed after the coup attempt—can maintain their objectivity and are aware of their responsibilities. The committee should be transparent and its actions and discussions observed and by international representatives of the U.N., the Organization for Security and Co-operation in Europe, the European Union, and individual countries and/or journalists.
Finally, the European Court of Human Rights, an internationally accepted high court of which Turkey is a member,should determine for itself—rather than rely solely on the response from government officials—whether the country's domestic legal and judicial system can be accessed openly and freely by all citizens and the attorneys representing them in legal matters.
It is only through these independent international and domestic investigations that the truth about the failed coup attempt can come to light.
Ghassan Kanafani, the Palestinian Pioneer Author of Resistance Literature
The eighth of July marks the 46th martyrdom anniversary of Ghassan Kanafani, who was assassinated by the Zionist Intelligence;  Mossad, along with his 17-year-old niece Lamees. Days before their martyrdom, Lamees had asked Kanafani to diminish his activitism and to concentrate on his writings. He answered her," I write well because I believe in a cause, in principles. The day I leave these principles, my stories will become purposeless. If I were to leave behind my principles, you yourself would not respect me."
Kanafani was born in 1936, in Palestine, to a father who was a national activist in the resistance against the British colonialism. After the 1948 Zionist occupation, his family sought refuge to Syria, when he was 12-year-old. In the refuge camps, Kanafani wrote most of his novels which highlights the sufferings that the Palestinians endure in the diaspora. He won multiple awards for his works both during his life and posthumously. For instance, in "Umm Saad," Kanafani's protagonist is a symbol of the Palestinian women in the refugee camps.
Kanafani was inspired by Jamal Abd al-Nasser's ideas of national independence and defiance of imperialism. Due to the decline of Nasserism after the 1961 failure to consolidate Egypt and Syria under a unified United Arab Republic, the ascendancy of imperialism and Zionism and the rise of communism; Kanafani, along with his comrade George Habash, resolved to adopt Marxism. They belived that the political crisis in the Arab world could only be solved by turning the anti-imperialist struggle into a social revolution.
In Lebanon, Kanafani adopted the Communist philosophy and become a leading member of the Marxist-Leninist Popular Front for the Liberation of Palestine (PFLP). He says, "The Palestinian cause is not a cause for Palestinians only, but a cause for every revolutionary, wherever he is, as a cause of the exploited and oppressed masses in our era."
Besides, he was a prolific creative and brilliant novelist and the first to anticipate the "resistance literature" genre. His literary products and fictitious works have inspired a whole generation of resisting youth, both during and after his lifetime as they are greatly rooted in the Palestinian culture and cause. Kanafani dedicated his works to reflect on the Palestinians' lives and the challenges they face under the Zionist occupation. He states, "My political position springs from my being a novelist. In so far as I am concerned, politics and the novel are an indivisible case and I can categorically state that I became politically committed because I am a novelist, not the opposite."
The assassination of Ghassan Kanafani was the result of his commitment to the Palestinian cause and the resistance methodology. Today, his legacy echo within every free revolutionary who devoted his life to confront the imperialist conspiracies. Indeed, Kanafani was murdered merely because he had constituted an intellectual threat to the Zionist entity. He refused the negotiations with the enemy, pointing that it would be "a conversation between the sword and the neck […] I have never seen talks between a colonialist case and a national liberation movement."
The chief thematic field of Kanafani's writing was inseparably connected to the anti-imperialism struggle. He stressed that the Palestinian cause could not be resolved in isolation of the Arab 's social and political crisis. Further, he insisted on developing the resistance movement from being a nationalist Palestinian liberation movement into being a pan-Arab revolutionary socialist movement of which the liberation of Palestine would be a vital component.
Definitely, Kanafani played an influential role in raising consciousness on the issue of imperialism. He maintains, "Imperialism has laid its body over the world, the head in Eastern Asia, the heart in the Middle East, its arteries reaching Africa and Latin America. Wherever you strike it, you damage it, and you serve the world revolution. "Shortly after Kanafani's obituary in Lebanon, "The Daily Star" stated, "He was a commando who never fired a gun, whose weapon was a ball-point pen, and his arena the newspaper pages."