Can an Indonesian Model Work in the Middle East?
Since the downfall of long reigning President Suharto in May 1998, Indonesia has successfully, if not always without difficulty, transitioned from authoritarian rule to a functioning democracy.
Earlier concerns over Islamist ascendancy have proved largely unfounded, and a diversity of Islamic political expression is accommodated within the framework of democratic electoral politics.[1] How was this development possible in the world's most populous Muslim country, and can it serve as a template for the ongoing transitions in the Middle East?
Islam, Nationalism, and the Indonesian Republic
The Indonesian archipelago has a rich history of taking outside influences (especially religious ones) and adapting them to complement existing social structures, traditions, and belief systems. The first major encounters with Islam date from the thirteenth and fourteenth centuries when the religion arrived peacefully via trading merchants from Persia and India. Spreading gradually to Sumatra, Java, and beyond over the centuries, Islamic practice including Sufi traditions amalgamated with indigenous custom and became part and parcel of many of the archipelago's different cultural identities.
This gradual syncretic adoption is reflected in predominantly tolerant and diverse forms of religious expression across Indonesia. For instance, on Java there is a distinct difference, in terms of religiosity, between two major Islamic strands: Many nominal Javanese Muslims (abangan) identify with an indigenized syncretic form of practice, Agami Jawi, while other Javanese identify as Santri, practicing a stricter but still moderate form of Islam.[2] Outside Java, believers in places like Aceh in northern Sumatra, parts of the Moluccas, and in central Sulawesi (formerly known as Celebes) observe a stricter practice while, on the other hand, some Sasak on the island of Lombok still adhere to an Islamic animist-ancestral amalgam known as Islam Wetu Telu. In fact, one could say that in the majority of cases, a dynamic and tolerant equilibrium exists between the archipelago's overlapping strands of national, religious, and cultural identification. Indonesians share a strong sense of national, political identity forged from a common history of anticolonial struggles, shared national language (bahasa Indonesia), and state-sponsored education. The size of Indonesia's two major socio-religious organizations also gives one an appreciation of the influence of Islam in daily life. Both organizations boast many devout followers. The traditionalist Sunni Nahdlatul Ulama (NU, Awakening of Ulama) has about 30-35 million members and formed in 1926 in reaction to the reformist Muhammadiyah (Followers of Muhammad). Its raison d'être is to spread and retain conservative Islamic teachings and practices through a large network of religious boarding schools. The reformist Muhammadiyah numbers approximately 29 million. Established in 1912, it focuses on social and educational activities through a promotion of ijtihad (individual interpretation of the Qur'an and sunna) rather than the uncritical acceptance (taqlid) of orthodox interpretations of tradition by ulama.[3]
At the same time, the modern Indonesian state has not always had an easy relationship with the polity's cultural-religious identification. Indonesia declared its independence from the Netherlands in August 1945, but in the months leading up to it, a lively constitutional debate took place centering in part on the emerging pancasila (five principles) ideology of Sukarno, Indonesia's first president. Enshrined in article 29, section 1 of the 1945 constitution, the five principles are belief in one God, national unity, humanitarianism, consensus democracy, and social justice. Originally, the first principle also contained the words "with an obligation for Muslims to implement Islamic law," but this was soon dropped by the largely secular-nationalist minded Sukarno. This left many stricter Muslims, particularly from outside Java, with the sense that the finalized constitution marginalized Islam.
Sukarno and his nationalist allies soon successfully weakened and splintered the Islamic political party, Masjumi (an acronym for the Council of Indonesian Muslim Associations) in an attempt to reduce its political appeal. By 1958, opposition to Sukarno's increasingly authoritarian "guided democracy" led to open rebellion under the aegis of the short-lived Revolutionary Government of the Republic of Indonesia. After the military crushed the rebellion, Sukarno jailed many of Masjumi's leaders for their involvement and eventually outlawed the party. Erstwhile Islamic militias such as Darul Islam and Tentara Islam Indonesia, which had participated in the war of independence against the Dutch, met with similar fates. Sensing the threat they posed to his nationalist project, Sukarno banned both, and by the 1960s, they had fallen into disarray after suffering sustained attack from the Indonesian armed forces.
In 1965, a failed coup ignited a bloody power struggle in which the army purged the country of President Sukarno's communist allies and installed Gen. Suharto as head of state. With the rise of Suharto, failure to profess a recognized religion meant potential persecution as a communist, a fate the majority of Indonesians were eager to avoid as it is estimated that between 500,000-1,000,000 alleged communist sympathizers died in a brutal slaughter between 1965 and 1966.[4] It thus comes as little surprise that between 85 to 90 percent of the Indonesian population carry identification cards identifying themselves as Muslim. Keen to stymie any challenges to his authority, Suharto also refused Masjumi a return to politics, and with his 1971 overhaul of the electoral system, he effectively de-Islamized Indonesia's state-level political structure. The major Islamic organizations were forced to align themselves under the banner of a regime co-opted political party, the United Development Party (Partai Persatuan Pembangunan).
Nevertheless, Suharto was only partially successful in subsuming society's Islamic identification to the diktats of his "New Order" ideology. In effect, his marginalization of political Islam merely precipitated a greater role on its part in fostering civil society activity. Rather than directly challenge the authorities for political power, moderate reformists such as Dawan Rahardjo, Djohan Effendi, and Nurcholish Madjid focused on building a strong and dynamic Islamic community based on education and social welfare. Their ideas on Islamic social and educational renewal emerged in close association with the Islamic Students Association (Himpunan Mahasiswa Islam), which appealed to a younger generation of well-educated, urban, middle-class Indonesians who were enjoying some of the benefits of New Order economic development.
Democratic Transition and Political Islam
By the 1990s, Suharto himself began to encourage the restoration of Islamic issues onto the political agenda. Eager to court Islamic support as a counter to growing pro-democracy sentiment and rumbling military dissent, it became politically advantageous for Suharto to tolerate Islamic political activism. He promoted pro-Islamic officers in the army and supported the Association of Muslim Intellectuals (Ikatan Cendekiawan Muslim Indonesia) made up largely of professionals, scientists, economists, educators, scholars, and regime supporters.[5]
The strategy eventually backfired in the wake of the devastating Asian financial crisis of 1997. The Indonesian rupiah went into free fall against world currencies, and the banking sector collapsed under a mountain of bad loans. The prices of oil, gas, and other commodity exports plummeted as per capita gross domestic product fell by 13 percent. The crisis was exacerbated by Indonesia's worst drought in fifty years. As inflation soared, food prices rose, and ensuing shortages led to widespread rioting. By the following year, Suharto's grip on power had loosened in the face of the economic meltdown and pressure from the reformasi movement, the broad movement to bring down Suharto's New Order.
Prominent Islamic leaders such as Abdurrahman Wahid, president in 1999-2001, Amien Rais, leader of Muhammadiyah, and Nurcholish Madjid along with their associated organizations played major populist roles in Suharto's eventual downfall and its aftermath by helping to disseminate democratic values throughout society via voter education and election monitoring.[6] Their links to Muslim activists on the frontlines of student protests and rallies against the president exemplified the compatibility of Islam with democracy, political rights, and justice. Underscoring moderation and support for Sukarno's five principles was crucially important during the turmoil and prevented calls for the creation of an Islamic state from gaining any traction. Appeals to Indonesians' sense of tolerance and national pride took precedence.
Suharto tried to deflect public anger by blaming Sino-Indonesians and global financial institutions for the crisis, but tensions within the military weakened his hold on power. Factional splits that had developed in the 1980s between "red and white" (secular nationalist) and "green" (Islamic) groups increased, and some began questioning Suharto's authority. In this turbulent economic and political climate, factions within the green military began shifting their support to the Indonesian Council for Islamic Da'wa (Dewan Dakwah Islamiyah Indonesia) and the Indonesian Committee for Solidarity of the Islamic World (Komite Indonesia Untuk Solidaritas dengan Dunia Islam), both of which received substantial funding and donations from Saudi Arabia and Kuwait. Eventually, key factions of the military simply abandoned the president. He had become too much of a liability.
Islamic Political Parties
Upon Suharto's departure, pressure mounted on Abdurrahman Wahid, leader of the NU, to run for office. Wahid was wary of NU's return to politics as potentially damaging to its social mission but was eventually persuaded to head the newly-formed National Awakening Party (Partai Kebangkitan Bangsa), which combined Islam with the nationalist pancasila ideology. Notwithstanding NU's long-time championship of an Islamic-oriented Indonesia and Wahid's personal stature, neither it nor any of the welter of Islamic parties and groups that sprang up in the post-Suharto environment could achieve a parliamentary majority. By late 1998, the prospect of a single Islamic political voice emerging looked highly unlikely. Although forty out of eighty political parties were, to varying degrees, Islamic-oriented, this number decreased by election time in 1999 to twenty eligible groups.[7]
The outcome of this proliferation of parties was ultimately unsatisfying for all contenders. Megawati Sukarnoputri (Sukarno's daughter) led the secular-nationalist Indonesian Democratic Party-Struggle (Partai Demokrasi Indonesia-Perjuangan) to 37.4 percent of the vote (153 seats in parliament) while Wahid's National Awakening Party only garnered 12.6 percent of the vote for 51 seats. Despite this, behind-the-scenes jockeying for power and horse-trading maneuvers by Islamic groups produced a coalition that backed Wahid for the presidency.
Wahid, however, was simply unable to hold together a broad coalition of competing interests. Notwithstanding the increased Islamic influence that led to his elevation, the confusion that reigned during Wahid's presidency (and his eventual impeachment in mid-2001) indicated a process still very much in transition. But rather than impeachment signaling a return to authoritarian ways, it became the first big test of Indonesia's new democratic credentials. Parliament followed constitutional protocol by replacing Wahid with then-vice-president Megawati Sukarnoputri, who went on to complete the remainder of Wahid's five-year presidential term. Ironically, the Islamic groups who had pushed so hard for Wahid to serve were now left with the unpalatable option of the secularist Megawati as the next constitutionally mandated president. They duly accepted the appointment, nonetheless.
Political machinations aside, developments in the post-Suharto party system introduced political players with stricter forms of Muslim identity politics capable of appealing to major Muslim constituencies. Islamic-oriented political parties appeal to sections of more conservative-minded, urban middle classes with an interest in promoting social decency, political moderation, and piety based on Islam as an ethical reference. The moral concerns of these constituencies combined with feelings of uncertainty toward social change in the face of rapid development have no doubt helped bolster the appeal.
Yet, while the number of Islamic parties is more prevalent than at any time in Indonesia's past, most of their involvement is of a moderate kind and very far from being associated with the institution of an Islamist theocracy. Moreover, the results of the 1999 election indicated clearly that Indonesians en masse favored a democratic polity over an Islamic state, giving the secularist-nationalist parties of the Indonesian Democratic Party-Struggle and the Golkar party 58.3 percent of the vote while the various Islamic parties amassed less than 42 percent.[8] True, the Islamist Prosperous Justice Party (Partai Keadilan Sejahtera or PKS), whose leaders claim it does not seek to impose Shari'a (despite links to the Muslim Brotherhood), increased its vote from 1.5 percent in 1999 to 7.45 percent in 2004.[9] But this success was largely a result of its image as a relatively new and untainted party, as well as the stagnation and subsequent unraveling of Megawati's tenure. The PKS leadership skillfully exploited the situation to cast itself as a "clean" Islamic party committed to an anti-corruption platform, rather than to the imposition of Shari'a rule. Although the public's perception of it has tarnished somewhat over the years, especially recently, it marginally increased its share in the People's Representative Council (the Indonesian version of the House of Representatives) in the 2009 elections to almost 8 percent but made less significant inroads in many of the regions.
Most significantly, the PKS and other Islamic-oriented groups represent only 169 out of 560 seats in parliament—a mere 30 percent. The stunning electoral triumph of the secular-nationalist Democratic Party (Partai Demokrat) in 2009 with 148 seats alongside the more established Golkar and Indonesian Democratic Party-Struggle groups (106 and 94 seats respectively) indicates that Islam does not necessarily trump other interests or issues in Indonesia. Still, there is a growing concern that not enough is being done to combat radicalism, intolerance, and increasing intimidation of local religious minorities by hard-line Islamist vigilantes such as Front Pembela Islam (Islamic Defenders Front).[10]
Lessons to Learn
The Indonesian experience shows that countries do not emerge in a straightforward transition from authoritarian rule to multiparty democracy overnight: The challenges of transition are multiple. Success depends on translating momentum for change into meaningful reform and improvements over a sustained period of time. This involves redressing past injustices, economic stabilization, popular legitimization, judicial reform, diffusion of democratic values, marginalization of anti-system actors, ensuring greater civilian rule over the military, party system development, and the routinization of politics.[11] What also needs to be recognized is that democratization is not the same as democracy; one is a process, the other a political system. Democracy can become the "only game in town" if and when change occurs incrementally on the behavioral, attitudinal, and constitutional levels.[12]
Indonesia's transformation, in common with other democratizations, has been anything but easy.[13] There continue to be corruption issues, ongoing policy ineffectiveness, judicial problems, institutional frictions, and personality politics but what is clear is that there has been substantive reform. The political system is now a functioning democracy with all its benefits and shortcomings. Reviewing the steps taken to get there may help in producing applicable measures for steering the turbulent Middle Eastern societies toward a more democratic future.
To begin with, there is the need to organize free and fair elections though elections in themselves can hardly be expected to channel contests peacefully among political rivals or accord public legitimacy. There also has to be corresponding reform of state institutions, policymaking procedures, and an attendant recovery of civil liberties. Inclusive suffrage, the right to run for office, enhanced freedom of expression, and access to alternative information are some of the necessary building blocks. Indonesia's first two elections in 1999 and 2004 were the freest in more than forty years with huge amounts of political activity and media coverage. The lifting of press restrictions, the release of political prisoners, and the formation of new political parties all bore witness to its climate of reform.
Dismantling the most repressive structures of an authoritarian regime and removing the military gradually from politics are also major tasks of reform. In Indonesia, political leaders moved quickly to separate the police from the military. Turning the military into an asset rather than a threat to the process is a challenge but not insurmountable. Persuading the generals to "return to the barracks" involves investment in their professionalism, an appeal to their sense of honor, and realistically, an appeal to their wallets.
To prevent a reactionary backlash, allowing the military to retain substantial economic interests may be a prudent move if a difficult pill to swallow in the short term. However, one must be exceptionally wary of grand bargains being struck, whereby political hegemony is transferred on the assurance that the military unconditionally retains its reserved economic domains and privileged status. Rather, the aim must be to create enough time and space to institute some step-by-step reforms and gradually phase out military embeddedness in the body politic, something that the recent Middle Eastern revolutions have thus far failed to do.
Indonesia managed to reduce the sociopolitical role of its armed forces by allowing it to retain its substantial economic interests in the short term, and there have even been attempts to phase this out completely although very incrementally. This paved the way for constitutional reform of the army's dual role in politics and the economy in 2002 and the formal removal of its allocated seats in parliament in 2004. All of this brought improved civilian rule of the military over time.
This, in turn, can help in the provision of transitional justice. A society often needs to allow some of its open wounds to heal so that it can move on. It is an incredibly fraught and thorny process, but one way to do this is to give them a good "airing." This may involve the establishment of some form of truth and reconciliation commission as in South Africa or East Timor, depending on circumstance. South Africa provides a better template for reconciliatory justice than the attempts in East Timor. The 2002 Ad-Hoc Court for Human Rights Violations in East Timor convicted only a small number of lower-ranking military officers. Indonesia's military (especially its top commanders at the time) have largely avoided recriminations. Syria represents a perfect example of where such an undertaking will be critical, but this process may also be applied in such countries as Egypt, Libya, and Tunisia where long-standing authoritarian regimes were swept from power. The scale of the Assad regime's violence and the country's crosscutting sectarian rivalries make the potential for wide-scale retribution and bloodletting a very real prospect. Future prosecutions at the International Criminal Court or a similar tribunal for the worst offenders of the Syrian regime should be contemplated. Such steps are important in post-conflict situations as they provide mortar to rebuild respect for state institutions and the rule of law. Restoring pride and trust in institutions such as the judiciary, law enforcement, and security services is a massive task of reform that will take time and substantial effort.
A third critical factor, major constitutional and decentralization reform, brought improved representation and accountability to Indonesia, albeit by degrees. Although far from perfect, the restructured People's Consultative Assembly (Majelis Permusyawaratan Rakyat) now consists entirely of popularly elected members sitting in the People's Representative Council and a new Regional Representatives Council (Dewan Perwakilan Daerah). In fact, Indonesia's 2004 elections bore witness to a meaningful and extensive number of permitted political parties, stabilized election rules, amendments to decentralization legislation, and constitutional limitations on the power of the executive. The president is elected directly and can only serve one renewable five-year term. Parliament has also gained more power in the legislative process, which encourages the president to maintain broad support in the legislature.
The success of Indonesia's 2009 elections further attests to real stabilization and routinization. A diverse media remains open and vigorous, and civil society activity continues to flourish with an array of nongovernmental organizations and pressure groups. This is not to say things are all smooth sailing, but most important is the fact that the new democratic framework is accepted.[14] Current president Yudhoyono may be ex-military, but he is unconditionally committed to, and readily submits his interests to, the new rules of the game—something that new Middle Eastern leaders have yet to learn.
Conclusions
The recent Islamist electoral successes in Tunisia and Egypt suggest a different political dynamic than Indonesia. Yet the tenor of the uprisings, at least in their initial phases, as well as subsequent reactions to authoritarian behavior by elected Islamist officials, indicate that a substantial number of people in these countries, as in Indonesia, will expect parties to respect the rule of law and address their countries' economic and corruption problems. As evidenced by the public backlash to Egyptian president Mohamed Morsi's recent power grab and the assassination of Tunisian opposition leader Chokri Belaïd, attempts at a coercive institutionalization of Islamist theocracy may well be met with continued protests and uprisings.
The real issue for the Middle East is not whether it will be secular or Islamic. In many ways, this is a false dichotomy and a distraction from much greater concerns. What one is witnessing in the region is a simultaneous convergence of multiple social, economic, and political vectors bringing things into sharp relief. Looking at the conditions in these countries, there were clear indications that storms were brewing. Despite the substantial wealth that narrow self-serving elites enjoyed (some of which trickled down to the middle classes), economic stagnation was rife; combined with rising prices for basic foodstuffs and high unemployment among educated, tech-savvy but disenfranchised youth this created an extremely volatile mix. What the people of the region now have to do is find ways to strike a different social contract by translating the popular momentum for greater political freedoms, effective rule of law, and better living conditions that brought down their autocrats into representative capacity. And if the Indonesian example teaches anything, it is that moderate Islam and democratic development are not incompatible bedfellows.
Paul J. Carnegie is senior lecturer in political economy at the Institute of Asian Studies, Universiti Brunei Darussalam. He is the author of The Road from Authoritarianism to Democratization in Indonesia (Palgrave Macmillan, 2010) and taught previously in both Egypt and the United Arab Emirates.
[1] See, for example, Thomas Carothers, "Egypt and Indonesia," The New Republic, Feb. 2, 2011; Jay Solomon, "In Indonesia, a model for Egypt's transition," The Wall Street Journal, Feb. 12, 2011.
[2] Clifford Geertz, The Religion of Java (Chicago: Chicago University Press, 1960), pp. 121-31.
[3] Fauzan Saleh, Modern Trends in Islamic Theological Discourse in 20th Century Indonesia: A Critical Survey (Leiden: Brill 2001), pp. 17-29.
[4] Robert Cribb, ed., The Indonesian Killings of 1965–1966: Studies from Java and Bali (Clayton: Monash University Centre of Southeast Asian Studies, 1990), p. 12; idem, "Genocide in Indonesia, 1965-1966," Journal of Genocide Research, June 3, 2001, pp. 219-39.
[5] Suzaina Kadir, "The Islamic factor in Indonesia's political transition," Asian Journal of Political Science, 2 (1999), pp. 21-44.
[6] Mohammad Fajrul Falaakh, "Islam and the Current Transition to Democracy in Indonesia," in Arief Budiman, Barbara Hatley, and Damien Kingsbury, eds., Reformasi: Crisis and Change in Indonesia (Clayton: Monash Asia Institute 1999), pp. 201-12; Robert Hefner, Civil Islam: Muslims and Democratization in Indonesia (Princeton: Princeton University Press, 2000), pp. 189-200.
[7] Ken Young, "The national picture: A victory for reform?" in Susan Blackburn, ed. Pemilu: The 1999 Indonesian Election (Melbourne: Monash Asia Institute, 1999), pp. 3-11.
[8] Komisi Pemilihan Umum, "Indonesian elections with figures and facts 1955-1999," General Elections Commission, Jakarta, 2000.
[9] Sadanand Dhume, "Indonesian Democracy's Enemy Within," Yale Global, Dec. 1, 2005.
[10] See, for example, "Indonesia: 'Christianization' and Intolerance," Asia Briefing, no. 114, International Crisis Group, Jakarta/Brussels, Nov. 24, 2010, p. 17; "Religion's Name: Abuses against Religious Minorities in Indonesia," Human Rights Watch, New York, 2013, pp. 60-6, 71-86.
[11] Andreas Schedler, "What Is Democratic Consolidation?" Journal of Democracy, Apr. 1998, pp. 91-107.
[12] Juan Linz and Alfred Stepan, Problems of Democratic Transition and Consolidation: Southern Europe, South America and Post-communist Europe (Baltimore: Johns Hopkins University Press, 1996), pp. 5-14.
[13] Paige Johnson Tan, "Indonesia Seven Years after Soeharto: Party System Institutionalization in a New Democracy," Contemporary Southeast Asia, 1 (2006), pp. 88-114; Douglas Webber, "A Consolidated Patrimonial Democracy? Democratization in Post-Suharto Indonesia," Democratization, 3 (2006), pp. 396-420; Marcus Mietzner and Edward Aspinall, "Problems of Democratisation in Indonesia: An Overview," in Edward Aspinall and Marcus Mietzner, eds., Problems of Democratisation in Indonesia: Elections, Institutions and Society (Singapore: Institute of Southeast Asian Studies, 2010), pp. 1-20.
[14] Adam Przeworski, Democracy and the Market: Political and Economic Reforms in Eastern Europe and Latin America (Cambridge: Cambridge University Press, 1991), p. 26.
US: No Restitution to Syria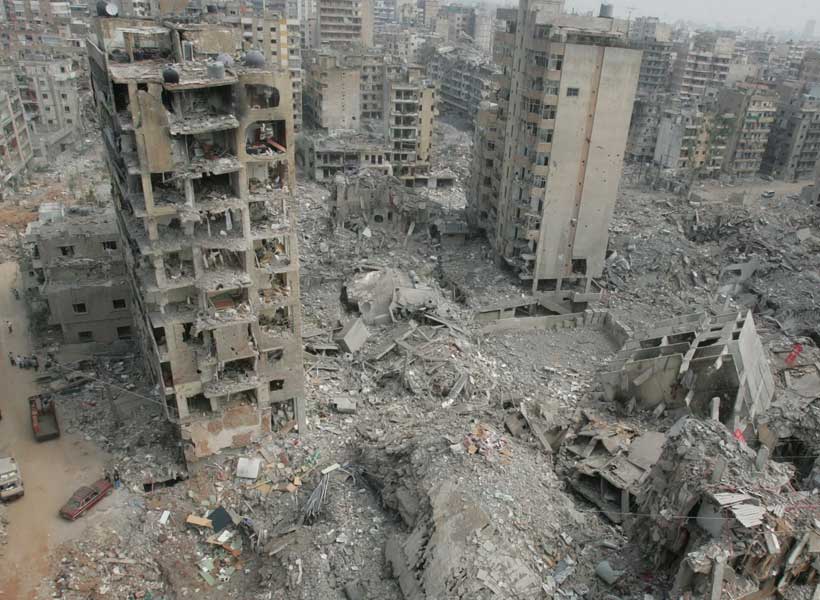 On April 22nd, an anonymous U.S. "Senior Administration Official" told a press conference in Toronto, that the only possible circumstance under which the U.S. Government will agree to pay anything for the harms (bombings of infrastructure etc.) it's doing to Syria, would be if Syria will agree to cede, to U.S. control, a portion of its land:
QUESTION: When you say no reconstruction money for areas that are under Assad's control, there is some reconstruction money that's currently frozen or under question for areas that are not under Assad's control?
MODERATOR: That's stabilization, which is different from reconstruction, just to clarify.
"Stabilization" is the solidification of control by the U.S. Government, via its proxies ('rebels' trained by U.S. and financed by the Sauds) who are fighting to overthrow Syria's Government; and the U.S. won't pay any reconstruction unless it's "stabilizing" that particular part of Syria. If America's 7-year-long effort at regime-change in Syria turns out to be a total failure (grabbing no part of its territory), then the U.S. won't pay even a cent for restoration of Syria from its 7-year-long war to control that country via installing there rulers who will be doing the bidding of the royal Saud family, Saudi Arabia's owners, who have been America's direct agent all along in Syria to ultimately take over its Government. (America's other main ally demanding regime-change in Syria is Israel, which is a Jewish theocracy; and, of course, no predominantly Muslim nation would accept being ruled by Jews of any sort — nor by any Christians. Consequently, the U.S. has been using the fundamentalist Sunni owners of Saudi Arabia — the Saud family (the world's richest family) — as its agent to fund Syria's 'rebels', and to select which of the 'rebels' constitute, at the U.N.-sponsored peace talks for Syria, the 'opposition' who are negotiating against Syria's elected Government to rule the country.) The other participants, along with the Sauds who own Saudi Arabia, are the Thanis who own Qatar, and the six royal families who own United Arab Emirates — all likewise being fundamentalist Sunnis. Syria's Government is committedly secularist and opposed to Sharia (Islamic) law. By installing a Sunni Sharia law government, the Sauds would take effective control over Syria — the U.S. would conquer that land.
On March 16th, the Washington Post bannered "Trump wants to get the U.S. out of Syria's war, so he asked the Saudi king for $4 billion" and reported that "In a December phone call with Saudi Arabia's King Salman, President Trump had an idea he thought could hasten a U.S. exit from Syria: Ask the king for $4 billion. By the end of the call, according to U.S. officials, the president believed he had a deal. The White House wants money from the kingdom and other nations to help rebuild and stabilize the parts of Syria that the U.S. military and its local allies have liberated from the Islamic State." The U.S., in actual fact, had ignored ISIS in Syria until Russia on 30 September 2015, at Syria's request, started bombing it and other jihadists there. After that, opposing ISIS became America's excuse for its earlier and continuing demand that "Assad must go," and America's objective then became bombing and totally destroying ISIS's Syrian headquarters in Raqqa so as for America and its allies to gain access to Syria's oil-producing region. The U.S. had never bombed any of ISIS's oil tanker trucks in Syria until it started doing that on 17 November 2015, after Russia had on September 30th begun its bombings in Syria. Ever since 1949, America's real target in Syria has been to replace Syria's Government, and this goes back long before ISIS even existed, anywhere; and Barack Obama had entered office in 2009 hoping to be the U.S. President who would achieve that decades-long U.S. and Saud and Israel objective. So, for the U.S. Government, Syria is to be conquered, never to be restituted unless and until, and only to the extent that, it is conquered.
On April 16th, the Wall Street Journal headlined "U.S. Seeks Arab Force and Funding for Syria: Under plan, troops would replace American military contingent after ISIS defeat and help secure country's north; proposal faces challenges." This report said that, "The initiative comes as the administration has asked Saudi Arabia, Qatar and the United Arab Emirates to contribute billions of dollars to help restore northern Syria. It wants Arab nations to send troops as well, officials said." The article closed: "Saudi Arabia and the U.A.E. have helped pay the stipends for the Syrian fighters the U.S. is supporting, American officials say. Administration officials are calculating Arab nations will respond more favorably to a request from Mr. Trump, who already has asked Saudi Arabia to contribute $4 billion to restore former Islamic State-held areas of Syria."
America's plan also includes taking control over the dams that supply water to the rest of Syria; so, the goal remains strangulation of Syria's Government, even if outright conquest of it remains beyond reach.
On 10 June 2017, a meeting was held in Syria's northeastern city of Qamishli, which borders Turkey, and where Syrian tribal leaders met with America's allies and with U.S. Colonel John Dorrian (shown here holding a press briefing on a different occasion), at which, according to the Turkish newspaper reporting the event, "Representatives agreed on a pipeline route. Radical decisions were made regarding the extraction, processing and marketing of the underground wealth of the Haseke, Raqqah and Deir ez Zor regions, which hold 95 percent of Syrian oil and natural gas' potential." However, as of yet, Trump hasn't been able to achieve the type of deal that he is aiming for. On April 18th, that same Turkish newspaper bannered "US to build Arab force in NE Syria as part of new ploy: The US is seeking to amass an Arab force in northeastern Syria comprised of funding and troops from Egypt, Saudi Arabia, Qatar and the UAE." So, perhaps there will be a portion of Syria that the U.S. will "stabilize" or even, just maybe, restitute for damages done in the effort to conquer it.
Whitney Webb has provided an excellent comprehensive view on which Syrian assets the U.S. Government is hoping to win.
The reconstruction costs to restore Syria were initially roughly estimated at $250 billion, but Syria's Government now estimates it at around twice that figure.
Saudi engagement in Iraq: The exception that confirms the rule?
Stepped up Saudi efforts to forge close diplomatic, economic and cultural ties to Shia-majority Iraq in a bid to counter significant Iranian influence in the country appear to be paying off. The Saudi initiative demonstrates the kingdom's ability to engage rather than exclusively pursue a muscular, assertive and confrontational policy towards the Islamic republic and its perceived allies. It raises the question whether it is a one-off or could become a model for Saudi policy elsewhere in the region.
The kingdom's recent, far more sophisticated approach to Iraq is testimony to the fact that its multi-billion dollar, decades-long support for Sunni Muslim ultra-conservatism that at times involved funding of both violent and non-violent militants had failed in Iraq. It constitutes recognition that Saudi Arabia's absence effectively gave Iran a free reign.
Saudi Crown Prince Mohammed bin Salman's Iraqi charm offensive amounts to a far more concerted and successful effort than attempts more than a decade ago by then Saudi King Abdullah to reach out to Iraqi Shiite leaders, including firebrand Muqtada al-Sadr and involving the organization of a meeting in Mecca between Sunni and Shia Iraqi religious leaders. King Abdullah's efforts did not at the time involve a crackdown on funding by Saudi sources of a devastating Sunni Muslim insurgency.
King Abdullah's initiative notwithstanding, Saudi policy towards Iraq for more than a decade since Iraq's Shiite majority emerged from the shadow of Saddam Hussein's minority Sunni Muslim rule as a result of the 2003 US invasion was one of non-engagement, sectarianism, and support of the country's Sunni minority.
It took the kingdom 11 years to open its first embassy in post-Saddam Iraq, the kingdom's first diplomatic presence in the country since it broke off diplomatic relations in 1990 because of Saddam's invasion of Kuwait. Even then, relations got off to a rocky start with Iraq demanding the replacement of the kingdom's first ambassador, Thamer al-Sabhan, after he publicly criticised Iranian involvement in Iraqi affairs and the alleged persecution of Iraqi Sunni Muslims.
The emergence in 2014 of Iraqi prime minister Haider al-Abadi, who succeeded Nuri al-Maliki, seen by the Saudis as an Iranian pawn, coupled with the rise of Prince Mohammed and the Saudi charm offensive in the wake of the defeat of the Islamic state has produced a remarkable turnaround that holds out the prospect of the kingdom becoming an influential player in the reconstruction of war-ravaged Iraq.
Beyond the opening of the embassy, Saudi Arabia is slated to open a consulate in Basra as well as in Najaf, widely seen as Shia Islam's third most holy city that rivals Iran's Qom as a centre of Shiite learning. Unconfirmed reports suggest that Prince Mohammed may visit Najaf after Iraqi elections scheduled for May 12.
The two countries have reopened their Arar Border Crossing that was closed for 27 years and restored commercial air traffic for the first time in more than a quarter of a century. More than 60 Saudi companies participated earlier this year in the Baghdad International Fair.
A Saudi Arabia-Iraq Coordination Council, inaugurated last year aims to strengthen security ties as well as economic and cultural relations envisions student and cultural exchanges and Saudi investment in oil and gas, trade, transport, education, light industry, and agriculture. Saudi Arabia pledged $1.5 billion for Iraqi reconstruction at a donors' conference in Kuwait in February.
Saudi Arabia garnered substantial brownie points in February by playing its first soccer match in Iraq in almost three decades, boosting Iraqi efforts to persuade world soccer body FIFA to lift its ban on Iraqi hosting of international matches. The kingdom subsequently promised to build a 100,000-seat football stadium in Baghdad.
In shifting gears in Iraq, Prince Mohammed appears to have broken with decades of Saudi efforts to primarily confront Iran in proxy and covert wars. It remains, however, unclear to what degree Prince Mohammed's policy shift in Iraq is an indication of a broader move away from sectarianism and support for ultra-conservative militants and towards engagement.
The record is mixed. Saudi Shiite activists see little positive change and, if anything, assert that repression in their heartland in the kingdom's Eastern Province has increased since Prince Mohammed's rise.
"Bin Salman is already acting like he's the king of Saudi Arabia. He keeps telling the West that he will reform Islam, but he keeps raiding the homes of Shia and stripping us of any political rights," one activist said.
Nonetheless, a Saudi-funded Bangladeshi plan to build moderate mosques to counter militancy, the kingdom's relinquishing of control of the Grand Mosque in Brussels, and the newly found propagation of tolerance and inter-faith dialogue by the government-controlled World Muslim League that for decades funded ultra-conservatism globally would suggest that Saudi money may be invested in attempting to curb the impact of the kingdom's decades-long support of ultra-conservatism.
There are, however, also indications that Prince Mohammed is not averse to funding militants when it suits his geopolitical purpose. Saudi funds have flowed since his rise in 2015 to militant religious seminaries in the Pakistani province of Balochistan at a time that the kingdom was drafting plans to destabilize Iran by exploiting grievances and stirring unrest among Iran's ethnic minorities, including the Baloch. Those plans have not left the drawing board and may never do so, but ultra-conservative militants figure prominently in them.
Nevertheless, the magnitude of the shifting of gears in Saudi policy towards Iraq as well as other steps that Prince Mohammed has taken to curb, redirect, and reduce, if not halt, Saudi support for militant ultra-conservatism is highlighted by the conclusions of a 2002 study of funding of political violence conducted by the New York-based Council of Foreign Relations.
Coming in the wake of the 9/11 attacks when Saudi funding and counter-terrorism cooperation with the United States was put under the magnifying glass, the study suggested that the kingdom's global support for ultra-conservatism was woven into its fabric.
"It may well be the case that if Saudi Arabia…were to move quickly to share sensitive financial information with the United States, regulate or close down Islamic banks, incarcerate prominent Saudi citizens or surrender them to international authorities, audit Islamic charities, and investigate the hawala system—just a few of the steps that nation would have to take—it would be putting its current system of governance at significant political risk," the study warned.
In many ways, Saudi support for the Iraqi insurgency was a textbook example of the decades-long, $100 billion Saudi campaign to confront Iran globally by promoting ultra-conservatism and sectarianism and in a minority of countries – Afghanistan, Pakistan, Bosnia Herzegovina, Iraq and Syria – funding violence.
Nawaf Obaid, a Saudi scholar with close ties to the government, said Saudi options at the height of the Sunni Muslim insurgency included supplying the insurgents with the same type of funding, arms and logistical support that Iran was giving to Shiite armed groups. Another option, he said, was to create new Sunni brigades to combat the Iranian-backed militias.
"Saudi engagement in Iraq carries great risks — it could spark a regional war. So be it: The consequences of inaction are far worse," Mr. Obaid said in 2006.
US and Iraqi officials at the time suspected Saudi Arabia of covertly supporting sectarian Sunni jihadist insurgents opposed to the US military presence in the country and the rise of a Shia-dominated government. While there was no evidence of government assistance, the lines between the actions of private citizens and authorities were and remain often blurred in the kingdom.
An Iraq Study Group report in 2006 at the height of the Sunni Muslim insurgency concluded that "funding for the Sunni insurgency comes from private individuals within Saudi Arabia and other Gulf states."
Without identifying them, Iraqi officials asserted that funds were also flowing from Saudi charities that often operated as governmental non-government organizations. They said some of the funds had been channelled through Saudi clerics who decided who the beneficiary would be.
Truck drivers at the time described transporting boxes of cash from Saudi Arabia that were destined for insurgents. The transports frequently coincided with pilgrimages to Mecca.
"They sent boxes full of dollars and asked me to deliver them to certain addresses in Iraq. I know it is being sent to the resistance, and if I don't take it with me, they will kill me," one driver said. He said he was instructed to hide the money from authorities at the Iraqi border.
One official said $25 million was sent by a Saudi religious scholar to a senior Iraqi Sunni cleric who bought Russian Strela shoulder-fired anti-aircraft missiles on the black market in Romania.
Baath Party loyalists claimed at the time that a US Air Force F-16 jet that crashed while flying in support of American soldiers fighting insurgents in Anbar province had been downed by a Strela. The US military denied the claim.
"We have stockpiles of Strelas and we are going to surprise them (the Americans)," a spokesman for the party, said.
The Iraqi cleric involved in the purchase of the missiles was suspected to be Sheikh Harith Sulaiman al-Dhari, a tribal chieftain dubbed "the Spiritual Leader of the Iraqi Resistance" with a lineage of opposition to foreign rule dating back to the killing in 1920 of a British colonel by his father and grandfather. Iraqi authorities issued an arrest warrant for Mr. Al-Dhari in late 2006, who has since passed away, on charges of inciting sectarian violence after he visited Saudi Arabia.
Saudi Arabia's approach to Iraq has come a long way since the days of the insurgency. The question is whether the kingdom will draw a lesson from its success in the way it manages its regional rivalry with Iran. So far, there is little indication that Iraq is more than the exception that confirms the rule.
Said political analyst Hussein Ibish in a just published study of Saudi-Iraqi relations: "Iraq is the only major regional battleground at present in which Saudi Arabia is relying almost entirely on carrots rather than sticks. Yet, arguably, more has been accomplished by Riyadh over the past year in Iraq than, for example, in either Yemen or Lebanon… Saudi Arabia's outreach in Iraq, particularly in 2017, belies the stereotype of a rash, reckless, and uncontrolled new major regional actor, showing instead that Saudi Arabia can be deft and delicate when it wants to. That's an important lesson for the rest of the world, but also for Saudi Arabia itself, to ponder."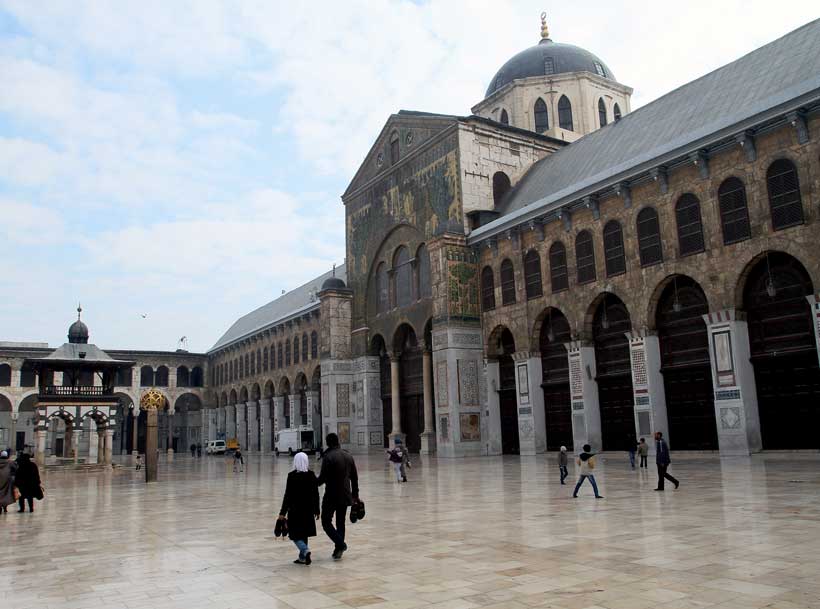 Many sources think that the most significant clashes in Syria are likely to end late this year.
Probably the small clashes between the various ethnic groups and hence among their external points of reference  will not end yet. The bulk of armed actions, however, will certainly finish since now the areas of influence are stabilized.
The first fact that stands out is that, despite everything, Bashar al-Assad's forces have won.
All the international actors operating on the ground -be they friends or foes – have no difficulty in recognizing it.
Certainly neither Assad nor Russia alone have the strength to rebuild the country, but Western countries – especially those that have participated in the fight against Assad – and the other less involved countries plan to participate in the reconstruction process, with a view to influencing Syria, although peacefully this time.
The military start of Assad's victory was the Northwest campaign of the Syrian Arab Forces from October 2017 to February 2018.
Operations against what the United States calls "rebels" -namely, in that case, Isis and Tahrir al-Sham – focused at that time on the intersection between the provinces of Hama, Idlib and Aleppo.
It is extremely difficult for a regular army to conduct operations against guerrilla organizations, but Assad' Syrian Arab Army has succeeded to do so.
The subsequent destruction of Isis-Daesh pockets south of Damascus, in Eastern Ghouta and Idlib was decisive to later establish stable and undisputed hegemony of the Syrian forces throughout the Syrian territory – and above all in traditionally Sunni areas.
There is also the issue of Al-Rastan, the ancient town of Arethusa on the Orontes river, located on the side of the bridge uniting Hama and Homs. From the beginning of hostilities, it has been a basis for the jihadism of the so-called "rebels".
Another military problem is the opening of the bridge and the commercial passage on the border between Syria and the Lebanon, namely Al-Nasib, which is essential for Syria's trade with Jordan and the Gulf countries.
Conquering the Al-Nasib pass means conquering also the road between Deraa and Damascus, as well as the Syrian side of the Djebel Druze.
Between the Deraa-Damascus road and the Golan, the situation is still largely frozen thanks to the agreement reached by the Russian Federation with the United States and Israel, in which the former guaranteed to the Jewish State that Iran and Hezb'ollah would not get close – up to the limit of 25 miles (40 kilometers) – to the old ceasefire line established in 1973.
Moreover, even though the representatives of the Democratic Federation of Northern Syria, commonly known as Rojava, were never accepted in the negotiations between the parties in conflict, the Kurds – already abandoned by the United States – know that the territories they freed from Isis-Daesh will be returned precisely to the Sunni Arabs, but in exchange for the autonomy of the traditionally Kurdish districts of Afrin, Kobane and Qamishli.
Furthermore, since the Sochi Conference on the Congress of Syrian National Dialogue held at the end of January 2018, Russia has convinced the 1,500 participants from the various parts of Syria to accept the fact that every ethnic and religious area and every group of Syrian society must be respected and protected by the new Constitution. A break with the old Ba'athist and centralist tradition of the Syrian regime, but without reaching the Lebanese paradox, i.e. permanent civil war.
The political process envisaged by Russia is a process in which the Westerners still present in the Syrian territory had no say in the matter.
Nor will they have it in the future.
The going will be really tough when the time of reconstruction comes.
Reconstruction is the most important future lever for external influence on the long-suffering Syrian Arab Republic, where conflict has been going on for seven years.
The World Bank estimates the cost of reconstruction at  250 billion dollars.
Other less optimistic, but more realistic estimates point to a cost for Syrian national reconstruction up to 400 and even 600 billion US dollars.
Syria does not even dream of having all these capital resources, which even the Russian Federation cannot deploy on its own.
Six years after the outbreak of the conflict, in 2011, the great diaspora of Syrian businessmen met in Germany in late February 2017.
Hence the creation of the Syrian International Business Association (SIBA).
With specific reference to the great Syrian reconstruction, the Russian, Iranian and Chinese governments are already active and have already secured the largest contracts in the oil and gas, minerals, telecommunications, real estate and electricity sectors.
As far as we know, there is no similar investment by Western countries, which will still leave the economic power they planned to acquire in the hands of other countries, after having caused the ill-advised but failed "Arab Spring" in Syria.
Also the BRICS and countries such as the Lebanon, Armenia, Belarus and Serbia invest in Syria, or at least in the regions where peace has been restored and the "Caliphate" does no longer exist.
Usually collaboration takes place through the purchase of pre-existing companies in Syria – something which now  happens every day- or through bilateral collaborations with Syrian companies.
With specific reference to regulations, Syria is continuously changing the rules regarding the structure of operating companies, work permits, imports and currency  transfers.
State hegemony, in the old Ba'athist tradition – the old Syrian (but also Egyptian) national Socialism which, however, adapts itself to the structure of current markets.
It is estimated that Syrian companies can already provide 50% of the 300 billion US dollars estimated by the World Bank as cost for Syria's reconstruction.
An estimate that many still think to be rather optimistic.
Nevertheless, it will take at least thirty years to bring Syrian back to the conditions in which it was before  hostilities began.
With rare effrontery and temerity, the United States and the European Union are already putting pressure on the Syrian government to be granted economic and political concessions, but Assad has no intention of giving room to its old enemies.
In any case, the Syrian reconstruction will need at least 30 million tons of goods per year from sea lines, while the Latakia and Tartus airports can – at most – allow loads of 15 million tons/year.
From this viewpoint, the Lebanon is organizing a Special Economic Zone around the port of Tripoli, already adapted by China to the international transport of vast flows of goods in cargoes and containers.
Obviously the companies going to work in Syria must also take the physical safety of their workers and their offices into account, as well as the need to have constant, careful and close relations with local authorities.
Furthermore, the US sanction regime also favours President Trump's plan to topple the Syrian regime through economic pressure, which would make also the work of European companies in Syria very difficult or even impossible.
However what is the need for destroying Syria economically? For pure sadism? The current US foreign policy is not unpredictable, it is sometimes crazy.
The US sanctions, however, concern the new investment of US citizens in Syria; the re-exporting or exporting of goods and services to Syria; the importing of Syrian oil or gas into the United States;the transactions of Syrian goods and services carried out by non-US citizens also involving a US citizen.
Other sanctions will soon be imposed by President Trump on the Russian Federation due to its "tolerance" for the increasingly alleged factories of nerve gas and materials.
Obviously the fact that the Syrian regime is the winner of military confrontation, along with Russia and Iran, is now a certainty.
Nevertheless, loyalist Syrians are still badly supplied, both at military and civilian levels, and they are severely dependent on external aid, which is decisive also for their survival and for preserving their strategic and military superiority.
Without Russia and Iran, Bashar al-Assad would have collapsed within two months since the beginning of the  "Syrian spring", when the Muslim Brotherhood organized by the United States was demonstrating in the streets violently.
Hence, in the current stability of the Syrian regime, nothing must be taken for granted: the end or decrease of Russian support and the fast return back home of the Iranian Pasdaran and Afghan Shiites organized by Iran would bring Assad's military and civilian power back to the 2011 level.
Nevertheless Syria does no longer exist as a Soviet-style centralized State.
In Assad-led Syria the centralized economy does no longer exist, for the excellent reason that four primary military powers operate in the country, namely Russia, Iran, Turkey and the United States.
They collectively control all the Syrian resources on which the Syrian national government no longer has any power.
As can be easily imagined, the United States holds oil reserves by means of their occupation – through the Kurds – of Raqqa and the Northeastern region.
Turkey holds a nominally Syrian region of approximately 2,400 square kilometers between Aleppo and Idlib, in the area of the "Euphrates Shield" operations.
Russia and Iran already hold the majority of reconstruction contracts, while they will acquire most of the public sector to repay the military expenses they incurred to keep Bashar al-Assad's regime in power.
Hence if no agreements are reached between Russia and the United States, each area of influence will have different reconstruction and development plans.
As early as the 1945-1958 period, Syria had been the  target of expansionist designs that were anyway bound to fragment its territory.
The two Hashemite Kingdoms of Iraq and Jordan thought they could together take control of the whole Syrian State,  while their eternal rivals, namely the Saudi-Egyptian axis, thwarted their designs.
Great Britain and France, still powerful in Syria, operated through their Arab points of reference.
CIA collaborated with the Syrian dictator, Husni Zaim.
Zaim was of Kurdish origin and had taken power in 1949. He had organized a regime not disliked by the Ba'ath Party – a Westernizing and vaguely "Socialist" dictatorship.
After Husni Zaim's fall, Syria was divided as usual: the collective leadership was held by the Sunni urban elite who had fought harshly against France.
Nevertheless, the unity of the nation – which was decisive for the Sunnis themselves – found it hard to bring together the Alawites, the Druze, the Shiites and the thousands of  religious and ethnic factions that characterized Syria at that time as in current times.
The nationalist union between Syria and Egypt created in 1958 and soon undermined by Syria's defection in 1961, experienced its Ba'athist-nationalist coup in 1963, with a military take-over.
Hafez El Assad – the father of the current Syrian leader, who ruled Syria from 1963 to 2000, the year of his death – immediately emerged among the military.
Long-term instability, medium-term political stability. That is Syria, from the end of the French domination to current times.