The Economic Blunders Behind the Arab Revolutions
Sometimes economies can't be fixed after decades of statist misdirection, and the people simply get up and go. Since the debt crisis of the 1980s, 10 million poor Mexicans—victims of a post-revolutionary policy that kept rural Mexicans trapped on government-owned collective farms—have migrated to the United States.
Today, Egyptians and Syrians face economic problems much worse than Mexico's, but there is nowhere for them to go. Half a century of socialist mismanagement has left the two Arab states unable to meet the basic needs of their people, with economies so damaged that they may be past the point of recovery in our lifetimes.
This is the crucial background to understanding the state failure in Egypt and civil war in Syria. It may not be within America's power to reverse their free falls; the best scenario for the U.S. is to manage the chaos as best it can.
Of Egypt's 90 million people, 70% live on the land. Yet the country produces barely half of Egyptians' total caloric consumption. The poorer half of the population survives on subsidized food imports that stretch a budget deficit close to a sixth of the country's GDP, about double the ratio in Greece. With the global rise in food prices, Egypt's trade deficit careened out of control to $25 billion in 2010, up from $10 billion in 2006, well before the overthrow of President Hosni Mubarak.
In Syria, the government's incompetent water management—exacerbated by drought beginning in 2006—ruined millions of farmers before the May 2011 rebellion. The collapse of Syrian agriculture didn't create the country's ethnic and religious fault lines, but it did leave millions landless, many of them available and ready to fight.
Egyptians are ill-prepared for the modern world economy. Forty-five percent are illiterate. Nearly all married Egyptian women suffer genital mutilation. One-third of marriages are between cousins, a hallmark of tribal society. Only half of the 51 million Egyptians between the ages of 15 and 64 are counted in the government's measure of the labor force. If Egypt counted its people the way the U.S. does, its unemployment rate would be well over 40% instead of the official 13% rate. Nearly one-third of college-age Egyptians register for university but only half graduate, and few who do are qualified for employment in the 21st century.
That is the tragic outcome of 60 years of economic policies designed for political control rather than productivity. We have seen similar breakdowns, for example in Latin America during the 1980s, but with a critical difference. The Latin debtor countries all exported food. Egypt is a banana republic without the bananas.
The world market pulled the rug out from under Egypt's mismanaged economy when world food prices soared beginning in 2007 in response to Asian demand for feed grain. Meantime, the price of cotton—on which Mr. Mubarak had bet the store—declined. Now Egypt's food situation is critical: The country reportedly has two months' supply of imported wheat on hand when it should have more than six months' worth. For months, Egypt's poor have had little to eat except bread, in a country where 40% of adults already are physically stunted by poor diet, according to the World Food Organization. When the military forced President Mohammed Morsi out of office last week, bread was starting to get scarce.
Since 1988, Bashar Assad's regime misdirected Syria's scarce water resources toward wheat and cotton irrigation in pursuit of socialist self-sufficiency. It didn't pan out—and when drought hit seven years ago, the country began to run out of water. Illegal wells have depleted the underground water table. Three million Syrian farmers (out of a total 20 million population) were pauperized, and hundreds of thousands left their farms for tent camps on the outskirts of Syrian cities.
Assad's belated attempt to reverse course triggered the current political crisis, the economist Paul Rivlin wrote in a March 2011 report for Tel Aviv University's Moshe Dayan Center: "By 2007, 12.3 percent of the population lived in extreme poverty and the poverty rate had reached 33 percent. Since then, poverty rates have risen still further. In early 2008, fuel subsidies were abolished and, as a result, the price of diesel fuel tripled overnight. Consequently, during the year the price of basic foodstuffs rose sharply and was further exacerbated by the drought. In 2009, the global financial crisis reduced the volume of remittances coming into Syria."
The regime cut tariffs on food imports in February 2011 in a last-minute bid to mitigate the crisis, but the move misfired as the local market hoarded food in response to the government's perceived desperation, sending prices soaring just before Syria's Sunnis rebelled.
Economic crisis set the stage for political collapse in Egypt and Syria, even if it wasn't the actual spur. The two Arab states are, of course, not the only nations ruined by socialist mismanagement. But unlike Russia and Eastern Europe, they have no pool of skilled labor or natural resources to fall back on. In this context, Western concerns about the niceties of democratic procedure seem misguided.
The best outcome for Egypt in the short run is subsidies from Saudi Arabia and other Gulf states to tide it over. Egypt's annual financing gap is almost $20 billion, and it is flat broke. The price of such aid is continuing to sideline the Muslim Brotherhood, which the Gulf monarchies consider a threat to their legitimacy. The Gulf states have pledged $12 billion in response to Morsi's overthrow, averting a near-term economic disaster. That's probably the best among a set of bad alternatives.
Syria may not be salvageable as a political entity, and the West should consider a Yugoslavia-style partition plan to stop ethnic and religious slaughter. Even the best remedies, though, may come too late to keep the region from deteriorating into a prolonged period of chaos.
How the trade conflict has fractured global value chains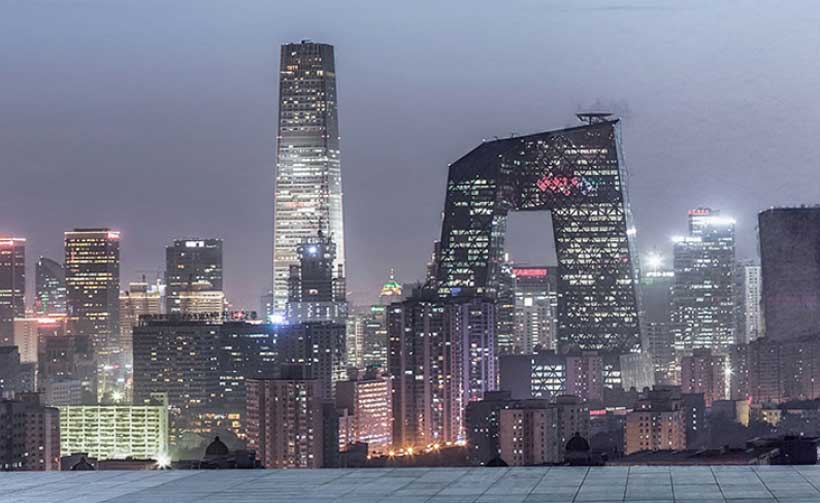 On 24 August, United States (US) President Donald Trump announced an increase from 25% to 30% for the existing tariffs on $250 billion of Chinese imports from 1 October and new 15% tariffs on $300 billion of Chinese imports from 1 September. In doing so, Trump has reneged on his 13 August decision to delay until mid-December the imposition of new tariffs, then set at 10%, given the admission for the first time that they may ''have an impact on US consumers''. Hopes that this signalled a possible end to the trade conflict have been dashed.
While it is never too late (or too early) to end a trade dipute, there are some impacts that may be irreversible.
Once it became clear that the dispute was more than transitory, investments started to be diverted away from the People's Republic of China (PRC) and mainly into Southeast Asia. Investments into and from the US have also been affected following the PRC's retaliatory tariffs. There are significant costs associated with this restructuring. The move itself incurs fixed costs, some of which will be sunk. There is also the potential increase in variable costs associated with shifting production simply to avoid tariffs. While the former is a one-off, the latter is an ongoing increase in production costs. Taken together, these costs will be substantial.
But how can a 25% tariff justify such a costly move? The fact that it is taking place suggests at least two factors are at play, which may have been missed or misunderstood.
The first relates to the difference between nominal and effective tariff rates, which crucially depends on the share of value added by US and Chinese producers. This distinction is particularly important given the prevalence of Chinese (and US) exports that are produced as part of global value chains. After all, the PRC is (or at least was) the assembly hub for much of the region's manufacturing.
Whenever there is Chinese value-added or use of imported inputs from the PRC, the nominal tariff rate has to be adjusted by a factor equal to the reciprocal of the Chinese value-added share. The Fung Global Institute and World Trade Organization together estimated, for example, that only about 10% of a $425 jacket made in the PRC and sold in the US actually accrues to the Chinese. Therefore, shifting production away from the PRC would only make economic sense if the cost of moving production out of the country was less than the effective 250% tariff rate. That's ten times the margin implied by the nominal tariff rate. The same principle applies to the location of production by US firms exporting to the Chinese market, where they face retaliatory tariffs.
But for goods with high Chinese value-added shares, the effective tariff may not justify a relocation. In these cases, transhipment may be pursued to avoid the tariff. This occurs when Chinese exports undergo minimal processing—sometimes just relabelling—in a third country and are re-exported as if originating from that country. US Customs and Border Protection have already identified Viet Nam, Malaysia, and the Philippines as transhipment points. Although illegal, transhipment reduces, but does not eliminate, the efficiency loss due to the disruption to supply chains. The US Department of Commerce has started imposing additional punitive duties on goods it deems to have been transhipped.
These problems arise because there are no clear rules of origin specified in determining the nationality of a processed product, leaving the bill of lading as the main certification mechanism.
The second reason could relate to how the current dispute is being viewed. If it is seen as a symptom of larger, underlying issues at play, such as a geopolitical struggle for global economic dominance, then it will not end here. Chinese multinational corporations (MNCs) and foreign MNCs operating in the PRC that feel the tensions will persist and find new forms of expression will continue restructuring their production in order to diversify long-term risk.
These two reasons can explain how a relatively modest tariff has permanently fractured Asia's supply chains.
If any of this sounds familiar, it may be because a similar dispute took place just over 30 years ago between the US and Japan, which was also triggered by a large bilateral trade imbalance. Then, the punishment for Japan came in the form of a forced appreciation of the yen through the Plaza Accord. Japan responded by moving labor intensive segments of manufacturing production to lower wage destinations in Southeast Asia, giving birth to ''Factory Asia''. In the process, Japan was able to retain its export competitiveness through efficiency gains and by circumventing some of the currency revaluation effects.
It was also able to shift a part of its export surplus to the balance of payments accounts of the countries it had invested in, thereby appearing to shrink its bilateral surplus with the US. The PRC may try and do the same.
But there is an important difference with the current US–PRC trade tensions. The embedding of Asia into global value chains benefited consumers around the world and raised world incomes. This trade conflict is having the opposite effect, and the fallout could continue for a long time—even if the dispute ends soon.
Supporting informal carers: Six policy challenges and how to meet them
Everybody is likely to become a carer at some point in life, providing care for a spouse, family member, friend or neighbour with long-term care needs. The majority of such non-professional care, referred to as informal care, is provided by women.
Societies in the UNECE region heavily depend on informal carers to meet the growing demand for long-term care in ageing populations. While there are efforts to expand formal long-term care services to respond to this growing demand, informal carers are estimated to cover about 70 to 95 per cent of all care needs.
The European Social Survey on informal carers in 20 countries in the region found that on average one in three adults between 25 and 75 provided informal care, and about one in 13 were providing care for a minimum of 11 hours a week.
While informal unpaid care saves public spending on formal care services, it has many hidden costs that are borne primarily by informal carers, those they care for and their families, and ultimately concern society at large. These include the opportunity costs of lost earnings, careers and pension entitlements, as well as the health consequences of the physical and psychological burden experienced.
The latest UNECE Policy Brief on Ageing therefore focuses on the challenging roles of informal carers. It highlights six key policy challenges and presents strategies to address them, drawing on policy practice shared by members of the UNECE Working Group on Ageing:
Acknowledging the contribution of informal carers
Although informal carers cover a great part of the care needs, they are often called the 'invisible workforce' in long-term care systems as they are rarely registered or counted, and their status as informal care provider is often not formally recognized. Strengthening the voice and representation of informal carers is the first step to address the challenges facing informal carers. In the Czech Republic, a new multi-layered government-funded project has been initiated to rigorously understand the current situation of informal carers, and to raise awareness among the general public, informal carers, and relevant stakeholders. The project includes a wide range of activities from analytical and research activities to educational seminars, awareness raising events, and practical guides for both informal carers and relevant stakeholders.
Enabling informal carers to reconcile care with employment and personal lives
Informal carers are often challenged to reconcile employment and other responsibilities in their personal lives with care requirements, which can require a significant time commitment. The entitlement to care leave and flexible work arrangements are two main support measures which can help informal carers to keep a balance between their personal lives and caring. In France, for example, employees can apply for the familial solidarity leave and/or the caregiver leave for their family members or persons sharing the same home, for up to three months with the possibility of renewal. German legislation on flexible working arrangements allows working carers to take part-time care leave over a period of up to 24 months while continuing to work a minimum of 15 hours per week.
Providing informal carers with an adequate income and social security
Informal carers sometimes need to reduce their working hours or even quit their jobs to meet care responsibilities. This may result in not only an immediate lack of income, but also a subsequent lack of pension entitlement. In addition, financial burden can be aggravated by expenses related to the special needs of the person with care needs, or the cost of adaptations required to make the living environment more accessible. There are a number of ways in which informal carers can be financially supported. In Ireland, for example, a means-tested carer's allowance is paid to informal carers to support full-time care. This allowance lasts until 12 weeks after the end of informal care to financially help the carers to prepare for their post-caring lives. Some countries allow informal carers to be employed by the municipality, with a wage similar to a formal home helper (e.g. Finland and Sweden); or acknowledge informal carers' contributions by covering their contributions to social pension insurance (for example in Austria, Germany and Luxemburg).
Access to community-based services
The lack of access to community-based services is another problem faced by informal carers. Day care services and home care assistance are examples of the community-based services that enable informal carers to have time for employment or personal lives. In Malta, a 'Respite at Home' service was established in 2017 to provide formal care support in the home of older persons by a qualified carer, to provide some time off to the informal carer.
Access to information and training
Informal carers do not normally have enough time to prepare for their new role. It often happens all of a sudden, without any relevant information or training provided in advance. It is important to make useful information and training easily accessible and available to informal carers via different channels including telephone, online, and/or service centres. To facilitate access to information, a "one-stop-shop" support centre was established in the Finnish South-Savo region, providing over 70 services ranging from information and counselling to preventive services in one place.
Protecting the health and well-being of informal carers
Informal care can be physically and mentally demanding, leading carers to often feel exhausted, lonely, and strained. Moving care recipients to residential care homes can be one of the ways to reduce the burden on informal carers, especially when care needs are intensive and have a negative impact on the health and well-being of the informal carer. Peer support groups can also play an important role in reducing social isolation and providing a network for mutual support. In Ukraine, self- and mutual help groups have been set up in 9 cities for families caring for people with dementia. This project not only provides informal carers with access to information on dementia, but also allows them to socialize and take a break from care giving and share with others.
Adequate support and social protection for informal carers will enhance choices, health and well-being and reduce the risks of social exclusion.
Africa E-Commerce Action Agenda Launches Roadmap to Sustainable Development
The World Economic Forum, in partnership with the International Trade Centre, today released the Africa E-Commerce Agenda, an eight-step action plan to realize the benefits of e-commerce for the continent.
E-commerce has the potential to create as many as 3 million new jobs in Africa by 2025, according to some researchers, yet e-commerce start-ups face many obstacles, including low consumer digital trust, poor infrastructure and low regional integration. Building on consultations with business leaders and experts, the Africa E-Commerce Agenda is a call to action for Africa's political leaders, the international trade community and the development community.
"The scale of the challenges should not hold back effort, given that e-commerce could bring jobs for youth, new markets for rural communities, and empower female entrepreneurship, among other benefits," said Elsie Kanza, Head of the Regional Agenda, Africa; Member of the Executive Committee. "Action by Africa's leaders and international partners on an agreed set of priorities can ensure e-commerce is a force for sustainable development. With e-commerce policy debate ramping up in the region and new partnerships for capacity-building on the rise, now is a critical time to consolidate focus."
Albert M. Muchanga, African Union Commissioner for Trade and Industry, said: "E-commerce is the future, and Africa will fully leverage it to secure hers."
Each action item identifies challenges and sets goals to help policy-makers navigate the multi-dimension e-commerce landscape. It offers ways to address the challenges – including through public-private collaboration – and calls on the international development community to step up. It suggests how African economies may best use domestic, regional and international policy, given the borderless potential of e-commerce.
"The future of trade is digital, and a large component of this is e-commerce, which has the potential to transform how businesses in Africa produce, sell and consume goods and services," ITC Executive Director Arancha González said. "This eight-point plan sets out the e-commerce ecosystem in which governments and the business community need to invest in order to harness the power of the digital marketplace."
The eight agenda action items are:
Refresh policies
Expand connectivity
Upgrade logistics
Enable e-payments
Manage data
Grow the tech industry
Coach small business
Join forces
The agenda recognizes the importance of the larger ecosystem of digital technology and supporting elements.
"Africa's E-commerce Agenda is a thoughtful, concrete and actionable workplan to promote inclusive digital trade that benefits individuals, with small businesses set to gain most," said Ambassador Demetrios Marantis, Senior Vice-President, Global Head of Government Engagement Primary Organization at Visa Inc. "Visa is proud to be implementing this agenda, along with private- and public-sector partners, to realize the promise of e-commerce across the continent."
The African Union Commission, together with the Economic Commission for Africa and other relevant stakeholders, have been tasked by governments in the region to develop a digital trade and digital economy development strategy by February 2020. The World Economic Forum and the International Trade Centre stand ready to work with partners to advance progress.
The agenda is the result of consultations at two regional public-private dialogues. The first was held alongside the Africa eCommerce Week in Nairobi, Kenya in December 2018 and attended by 60 participants. The second took place during the Transform Africa Summit in Kigali, Rwanda in May 2019, with 25 high-level stakeholders. The Agenda was circulated to the eTrade Africa Community; the broader eTrade for all network led by the United Nations Conference on Trade and Development (UNCTAD); the World Economic Forum Africa Regional Business Council; and the World Economic Forum Global Future Council on International Trade and Investment. The Agenda also benefited from written comments from organizations and entities active in the region.