Intricacies of Egypt's Coup d'état Explained
Events in Egypt this week prompt many responses. Here are some thirteen (complementing my article suggesting that Morsi was removed from power too soon to discredit Islamism as much as he should have).
Was Morsi the democratically elected president of Egypt? Every press account affirms he was but that is wrong. I co-authored three articles on this topic with Cynthia Farahat, looking at the first round of parliamentary elections ("Egypt's Sham Election"), the second round ("Don't Ignore Electoral Fraud in Egypt"), and the presidential elections ("Egypt's Real Ruler: Mohamed Tantawi"). In them, we documented the extensive manipulation of the 2011-12 elections, which we saw as "a ploy by the ruling military leadership to remain in power." I remain puzzled and frustrated why these elections, with their don't-pass-the-laugh-test results, continue to be portrayed as legitimately democratic. That they were not skewers the whole business about the military overthrowing a legitimate leader.
Morsi was never in command: Obviously, he did not control the military, but he also did not control the police, the intelligence services, the judiciary, or even the Presidential Guard assigned to protect him. As one report from Cairo put it, "in a sign of how little Mr. Morsi ever managed to control the Mubarak bureaucracy he took over, the officers of the Presidential Guard … burst into celebration, waving flags from the roof of the palace." In other words, Morsi always sat in his office at the sufferance of the deep state, the very agencies that brokered his "election" in June 2012.
There are only two powers, the military and the Islamists: This sad truth has been confirmed repeatedly in the past 2½ years of Arabic-speaking upheaval, and it has been confirmed again now in Egypt. The liberals, seculars, and leftists do not count when the chips are down. Their great challenge is to become politically relevant.
1952, 2011, 2013: The Egyptian military has now thrice in modern times overthrown existing leaders – a king, a former air force general, and a Muslim Brotherhood figure. No other institution in Egypt enjoys its power. In both 2011 and now, the street demonstrators congratulated themselves on deposing the president, but had the military sided with those presidents and not the demonstrators, the former would still be in office.
Military, Inc.: The military officer corps has a vast and unhealthy control over the country's economy. This interest transcends all else; officers may disagree on other matters, but they concur on the need to pass these privileges intact to their children. Conversely, this materialism means that they will make a deal with anyone who guarantees its privileges, as Morsi did (adding new benefits) a year ago.
Ruling from behind the scenes: The 1½ years of direct military rule by Mohamed al-Tantawi and the Supreme Council of the Armed Forces (SCAF) from February 2011 to August 2012 went badly; this presumably explains why Gen. Abdul-Fattah al-Sisi immediately handed the government over to a civilian.
Coups d'état have changed: On the evening of July 22, 1952, Col. Gamal Abdul Nasser told Anwar el-Sadat to come to Cairo from Sinai. But Sadat took in a movie with his family and nearly missed the overthrow of the monarchy. This anecdote points to two huge changes: First, the overthrows are now part of a national catharsis, as opposed to the obscure and furtive effort back then. Second, it's now the top military figures who remove the head of state and not hot-headed junior officers. Put differently, Egypt has entered the more sophisticated arena of the Turkish-style coup d'état, all four of which were carried out by heads of the military, not lesser officers.
The military's fascism: Hillel Frisch notes that Sisi's reference to "the will of the people," when the people are clearly very divided, points to his and SCAF's inherently dictatorial vision. True, and there's nothing new here; military men have since 1952 ruled Egypt with this sort of anti-democratic pomposity.
Analogy to Algeria: The Algerian army's intervened in the political process in 1992, just as Islamists there appeared to be on course to winning elections; this offers a comparison to the current situation in Egypt and raises the prospect of years of civil insurrection. But the analogy is not useful for Algeria experienced nothing like the mass opposition to Muslim Brotherhood rule in Egypt. It would be surprising if the Egyptian Islamists resorted to violence after their earlier experiences with this tactic and after seeing the vast numbers of their engaged opponents.
Is Sisi in league with the Salafis? It was striking that Sisi invited Galal Morra as one of the select group attending his declaration that Morsi had been removed from office, and all the more striking so because Sisi's plan of action corresponds to the Salafis' own ideas. In particular, he neither appointed a leftist like Mohamed ElBaradei as interim head of government nor did he scrap the existing, Islamist constitution , but only suspended it.
Adli Mansour a mere figurehead? That's what the smart money is saying. But they said the same about Anwar el-Sadat after Gamal Abdul Nasser's sudden death in 1970, only to be proven wrong. Mansour could well be transient but it's too soon to know, especially given his near anonymity.
Anne W. Patterson, "hayzaboon": The U.S. ambassador to Egypt has been a disgrace, siding with the Muslim Brotherhood. Being the object of loathing on the streets of Cairo and called "old hag" has been her not undeserved reward for this betrayal of American principles.
Will Saudi Arabia fund Egypt? David P. Goldman notes the Saudi monarchy's fear of the Muslim Brotherhood as a republican rival to its power and its huge relief at Morsi's expulsion. He raises the prospect that Riyadh, with reserves of $630 billion, could without much of a stretch provide the $10 billion or so needed annually to keep Egyptians from starving. This is probably the only solution in sight for Egypt's hungry population. But will the gerontocracy open its purse?
Covid-19 Vaccine: A Mutual Partnership between Morocco and China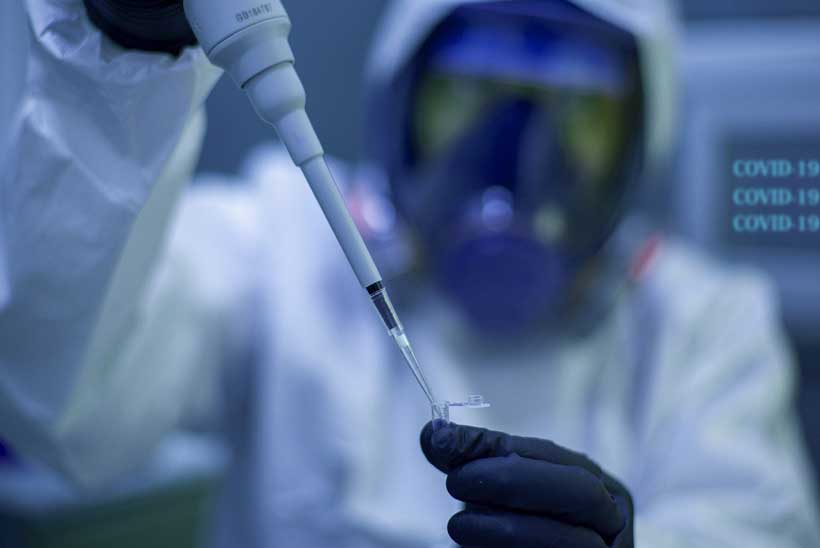 Since the establishment of diplomatic relations between China and the Kingdom of Morocco (1958), a strong and rapid strategic development of mutual ties categorized contemporary collaboration.
On August 31th 2020, King Mohammed VI held telephone talks with Xi Jinping, President of the People's Republic of China, which falls within the framework of the existing friendship between the two countries, which was strengthened through the signing of the Joint Declaration on the Establishment of the People's Republic of China. A strategic partnership was signed by the King and Chinese President during the royal visit to Beijing in May 2016.
The phone talks between King Mohammed VI and the President of the People's Republic of China touched on the development of bilateral relations in all fields, especially political dialogue, economic cooperation, and cultural and humanitarian exchanges. King Mohammed VI and President Xi Jinping also discussed the partnership between the two countries in combating "Covid-19".
According to Moroccan Newsmedia, Minister of Health Khalid Ait Taleb is expressed his satisfaction with the signing up of a cooperation agreement between Morocco and China National Biotec Group Limited (CNBG) on the COVID-19 vaccine trials. This shared Moroccan-Chinese collaboration will allow the Kingdom of Morocco to be among the prior served in terms of the vaccine against the COVID-19 pandemic. Also, he added, under his Majesty, The Kingdom of Morocco would be able to take part in creating vaccines in sense of the exchange of Chinese expertise. Though, to strengthen the Sino-Morocco strategic partnership, to boost both countries' international solidarity and promote health cooperation.
The issue of discovering an anti-"Covid-19" vaccine still raises several controversies, and altercations especially since the kingdom of Morocco issued its participation in the clinical trials of the Chinese vaccine, but without giving any details about how these trials were conducted, or, knowing its initial outcomes.
Accordingly, despite those who attempt to question it, China's vaccines constitute a trendy choice because they are affordable and can be distributed in a substantial and more successful capacity. Yet, several states which face similar economic issues, people, and ambiance-based impediments are likely to see China's vaccines as the obvious choice. That does not mean it will be the sole state they do trade with, as several of the states have more than one trade partner.
Though, Chinese vaccines have a competitive price and making capacity, allowing developing countries like Morocco a way out of the pandemic as fast as possible. Unlike European companies, is not only about business; China has also agreed to give billions of vaccines.
China has timely released the latest vaccines information, China's vaccines are gaining international steam and a growing number of states are following up to obtain them. Whilst the achievements of Moderna and Pzifer are widely lauded, in the end, these companies only complete a part of the jigsaw in ending the COVID-19 crisis. Not everyone has the privilege or infrastructure to buy them. Therefore, the accomplishment of SinoVac, CanSino, and SinoPharm are set to play a significant role in making a difference for billions of people around the world.
According to Jamal Eddine Bouzidi, a doctor specializing in chest diseases, allergies, and immunology, president of the Moroccan Association for Fighting Tuberculosis and Respiratory Diseases, pointed out: "They say that the Chinese vaccine is purely safe, but to make sure of that." You must wait for a long time because there are side effects that may appear after a period of up to two years or after months at least. Therefore, we might say that it is 100% safe. "
He added, "All vaccines that are produced around the globe go through many phases in the laboratory, then they are analyzed and checked on mammals and followed by humans. And when tested on humans, they also go through three stages; and during each stage, the number" of people subject to testing, so that the effects are discovered. Side effects of the vaccine and its effectiveness. "
Under such circumstances, The Moroccan minister noted that the vaccine, according to the statements of Chinese officials, is successful at a rate of between 97 and 98 percent, and is given in two doses with a difference of 14 days, and the antibodies are manufactured within a month and can sustain in the blood to defend the body for two years. "The vaccine experiments will originally involve volunteers as of next week," the official said.
Ait Taleb highlighted that the agreements reached will allow Morocco to have its vaccine as soon as possible with the help of our Chinese health expertise. The signing of the agreements will allow Morocco to launch its first experience of clinical trials.
Meanwhile, Al-Bouzidi considered that what is being said is the "only guess", indicating that the near-term side effects of this vaccine are high temperature, a little fatigue, slight pain at the injection site, and some tremors. The long-term symptoms are not yet known.
As acknowledged by Chinese officials, "Jun Mao" said the signing of the agreements paves the "excellence of strategic relations between China and Morocco in terms of cooperation against COVID-19, which is entering a new phase." The Chinese diplomat Mao reaffirmed that Rabat and Beijing's commitment to deepening their cooperation through the clinical trials. He said he hopes the newly-signed agreement will yield "decent results" as soon as possible for the peoples of the two countries.
In conclusion, China has big expectations for the Kingdom of Morocco as the latter has an extreme pond of resources to spur its anticipated vision and China's economic growth. As a superpower, China's motive in partnership with Africa through the creation of more legality and impartial world order places the East Asian giant is a powerful stand to provide more substantial aid to Africa under win-win cooperation.
The Muslim world's changing dynamics: Pakistan struggles to retain its footing
Increasing strains between Pakistan and its traditional Arab allies, Saudi Arabia, and the United Arab Emirates, is about more than Gulf states opportunistically targeting India's far more lucrative market.
At the heart of the tensions, that potentially complicate Pakistan's economic recovery, is also India's ability to enhance Gulf states' capacity to hedge their bets amid uncertainty about the continued US commitment to regional security.
India is a key member of the Quad that also includes the United States, Australia and Japan and could play a role in a future more multilateral regional security architecture in the Gulf.
Designed as the backbone of an Indo-Pacific strategy intended to counter China across a swath of maritime Asia, Gulf states are unlikely to pick sides but remain keen on ensuring that they maintain close ties with both sides of the widening divide.
The mounting strains with Pakistan are also the latest iteration of a global battle for Muslim religious soft power that pits Saudi Arabia and the UAE against Turkey, Iran, and Asian players like Indonesia's Nahdlatul Ulama, the world's largest Islamic movement.
A combination of geo- and domestic politics is complicating efforts by major Muslim-majority states in Asia to walk a middle line. Pakistan, home to the world's largest Shiite Muslim minority, has reached out to Turkey while seeking to balance relations with its neighbour, Iran.
The pressure on Pakistan is multi-fold.
Pakistani Prime Minister Imran Khan charged recently that the United States and one other unidentified country were pressing him to establish diplomatic relations with Israel.
Pakistani and Israeli media named Saudi Arabia as the unidentified country. Representing the world's second most populous Muslim nation, Pakistani recognition, following in the footsteps of the UAE and Bahrain, would be significant.
Pakistan twice in the last year signalled a widening rift with the kingdom.
Mr. Khan had planned to participate a year ago in an Islamic summit hosted by Malaysia and attended by Saudi Arabia's detractors, Turkey, Iran and Qatar, but not the kingdom and a majority of Muslim states. The Pakistani prime minister cancelled his participation at the last moment under Saudi pressure.
More recently, Pakistan again challenged Saudi leadership of the Muslim world when Foreign Minister Shah Mahmood Qureshi complained about lack of support of the Saudi-dominated Organization of Islamic Cooperation (OIC) for Pakistan in its conflict with India over Kashmir. The OIC groups the world's 57 Muslim-majority nations. Mr. Qureshi suggested that his country would seek to rally support beyond the realm of the kingdom.
Turkish President Recep Tayyip Erdogan, on a visit to Pakistan earlier this year, made a point of repeatedly reiterating his country's support for Pakistan in the Kashmir dispute.
By openly challenging the kingdom, Mr. Qureshi was hitting Saudi Arabia where it hurts most as it seeks to repair its image tarnished by allegations of abuse of human rights, manoeuvres to get off on the right foot with incoming US President-elect Joe Biden's administration, and fends off challenges to its leadership of the Muslim world.
Pakistan has not helped itself by recently failing to ensure that it would be removed from the grey list of the Financial Action Task Force, an international anti-money laundering and terrorism finance watchdog, despite progress in the country's legal infrastructure and enforcement.
Grey listing causes reputational damage and makes foreign investors and international banks more cautious in their dealings with countries that have not been granted a clean bill of health.
Responding to Mr. Qureshi's challenge, Saudi Arabia demanded that Pakistan repay a US$1 billion loan extended to help the South Asian nation ease its financial crisis. The kingdom has also dragged its feet on renewing a US$3.2 billion oil credit facility that expired in May.
In what Pakistan will interpret as UAE support for Saudi Arabia, the Emirates last week included Pakistan on its version of US President Donald J. Trump's Muslim travel ban.
Inclusion on the list of 13 Muslim countries whose nationals will no longer be issued visas for travel to the UAE increases pressure on Pakistan, which relies heavily on exporting labour to generate remittances and alleviate unemployment.
Some Pakistanis fear that a potential improvement in Saudi-Turkish relations could see their country fall through geopolitical cracks.
In the first face-to-face meeting between senior Saudi and Turkish officials since the October 2018 killing of journalist Jamal Khashoggi in the kingdom's consulate in Istanbul, the two countries' foreign ministers, Prince Faisal bin Farhan and Mevlut Cavusoglu, held bilateral talks this weekend, on the sidelines of an OIC conference in the African state of Niger.
"A strong Turkey-Saudi partnership benefits not only our countries but the whole region," Mr. Cavusoglu tweeted after the meeting.
The meeting came days after Saudi King Salman telephoned Mr. Erdogan on the eve of a virtual summit hosted by the kingdom of the Group of 20 (G20) that brings together the world's largest economies.
"The Muslim world is changing and alliances are shifting and entering new, unchartered territories," said analyst Sahar Khan.
Added Imtiaz Ali, another analyst: "In the short term, Riyadh will continue exploiting Islamabad's economic vulnerabilities… But in the longer term, Riyadh cannot ignore the rise of India in the region, and the two countries may become close allies – something that will mostly likely increase the strain on Pakistan-Saudi relations."
Assassination of top Iranian Nuclear Scientist: A big Tragedy
On the sad incident of the assassination of a top Iranian nuclear scientist, the UN spokesman said, "We urge restraint and the need to avoid any actions that could lead to an escalation of tensions in the region." Turkey termed the assassination of Mohsen Fakhrizadeh as an 'act of terrorism' while the EU calls it 'criminal' and urges 'maximum restraint.' Anger can be seen in Iran and the region. The whole region is worried and mourning.
Masses are demanding to investigate the assassination act thoroughly and punish the responsibles. It is a straight forward criminal act and a direct threat to Iran's sovereignty. The whole world is upset and can not forgive.
It was well-known that the US assassinated General Qasim Sulymani in Baghdad just a few ago. The retaliation from Iran was just appropriate, and the US could not digest it yet. Top nuclear Scientist's assassination is not accepted under any circumstances, and any retaliation will be justice.
Iran has the capability and will to retaliate. Although we all – peace-loving people request Iran to cool down and observe restrains, at the same time, we understand, if the aggressors are not checked, it will happen again and again, and maybe in more intensity and frequency. If the retaliation is severe, then the aggressor may not dare to attempt again in the future. A minimum level of deterrence is required to maintain. Otherwise, further assassinations are encouraged.
The ruthless assassination of Dr. Fakhrizadeh on Friday 27 November is not just 'another' routine incident—it's causality is more significant than it's aftermath. The Western world engaged Iran under JCPOA in October 2015. Things were smooth, and Iran was in full compliance with the deal. Internation Atomic Energy Agency (IAEA) was regularly monitoring Iran's nuclear facilities and confirmed the fullcompliance. All the signatories of JCPOA were also satisfied, except President Trump. Even his administration has not noticed any deviation from Iran, but after having a close presentation from the Israeli prime minister Netanyahu, President scrapped the JCPOA in 2018. The unilateral withdrawal of President Trump from the nuclear deal was widely criticized but was celebrated by Israel. Since then, Iran was under immense pressure from the US as well as Israel.
Highly classified speculations are that the final decision to eliminate Fakhrizadeh was perhaps taken last Sunday 22 November, in a semi-secretive meeting in the Saudi coastal resort of Neom—attended by Mike Pompeo, Benjamin Netanyahu, Yossi Cohen, and Prince MBS.
There are other views that Fakhrizadeh's assassination is another big conspiracy to destabilize global peace and stability, which might hinder the transition of power to newly elect-president Joe Biden. As a result, President Trump remains in control. Strong possibilities are that the outgoing President Trump will make the most of the power transfer transition period—taking big decisions to please his external partners/friends (Isreal and anti-Iran Arab states). Some say this killing will reduce Iran's negotiating powers—should Joe Biden/Tony Blinken revive the JCPOA. Some global security pundits comment, this assassination was aimed at infuriating Iran, instigating it to react with military force against Israel, prompting the US and its regional allies (Israel, KSA, UAE, and Bahrain) to declare an all-out direct war on Iran.
It is relatively early to say something precisely, that what happen? How happened? And What will happen next? All are view points, and no authentic opinion is concluded. But one thing is very much clear, the region is a cooked volcano and may burst any moment.
It may destabilize the whole region; the oil-rich region may halt oil supply to the Western world. The Oil prices may shoot up; Industrial growth may be harmed, inflation may hike up, the global economy may suffer adversely.
It is also possible that the Arab and non-Arab Muslim world be divided visibly and further harm the Muslim world. Irrespective of any country or nation, or religion, humankind will suffer at the end of the day. Irrespective of race, religion, ethnicity, we must urge the safety of human lives.
The world community must proactively play a positive role in saving humankind and the loss of precious lives. Bloodshed is not permissible in any religion, society, or law, especially because we claim to be a civilized world and should act as civilized.