The Secret History of America's Thirty-Years Conflict with Iran
Relations with Iran have challenged every U.S. administration since the 1979 revolution, and all U.S. presidents since Jimmy Carter have had to address the regime's attempts to export its Islamist revolution abroad, its fierce opposition to the Arab-Israeli peace process,
and its dogged nuclear quest. As President Barack Obama begins a second term in office, it would serve the president and those advising him well to truly understand the mindset of the revolutionary regime in order to avoid repeating past mistakes.
The task of untangling that history, facilitated by such books as Kenneth Pollack's The Persian Puzzle[1] and Patrick Clawson and Michael Rubin's Eternal Iran,[2] has now received a major boost with David Crist's excellent new title The Twilight War: The Secret History of America's Thirty-Years Conflict with Iran.[3] Based on twenty years of archival research and four hundred interviews, it is a serious contribution to our understanding of the turbulent relations between Washington and Tehran during the past three decades. Crist highlights both the immaturity of the revolutionary regime in Tehran and errors in judgment by Washington that have led to numerous missed opportunities to normalize relations over the years.
The book's most important shortcoming, however, is its lack of primary source material in the Persian language. In most cases, this material would have reinforced Crist's arguments, yet in a few important instances, this deficiency leads to questionable conclusions. In particular, his judgments about the Iran-Iraq war (1980-88)—the formative experience shaping the minds of the current crop of Iranian decision makers—would have greatly benefited from the use of such sources. Its proper understanding offers insights into the Islamic Republic's strategy today that might help avert looming catastrophes.
The Iraqi Invasion
According to official Islamic Republic historiography, the war with Iraq began on August 22, 1980, when Iraqi forces conducted a surprise invasion of Iranian territory.[4] Grand Ayatollah Ruhollah Khomeini himself made a point of stressing the element of surprise when addressing ambassadors of Islamic countries in October 1980: "The usurping government of Saddam attacked Iran from the sea, air, and on the ground without any excuse acceptable to the governments of the world and without prior information or warning of conquest."[5]
Notwithstanding Khomeini's public pronouncement, he had been warned of an imminent Iraqi invasion well in advance. Crist perceptively cites a meeting on October 1979 between CIA officer George Cave and then-foreign minister Ebrahim Yazdi, in which such a warning was given.[6] Cave also instructed Yazdi to reactivate a signals intelligence collection station in Ilam to "find out what Iraq is up to," but Yazdi dismissed the advice saying: "They wouldn't dare!"[7]
Persian language primary source material reveals other early warnings ignored by the supreme leader. In a September 22, 1991 interview with the weekly Payam-e Enghelab, Ahmad Khomeini, son of the grand ayatollah, disclosed that Shapour Bakhtiar, the last prime minister of the shah, had reached out to Grand Ayatollah Khomeini in Paris through his chief of staff. When denied an audience with Khomeini, Bakhtiar's chief of staff met with Ahmad and warned him of suspicious movements by Iraqi forces detected by Iran's military intelligence.[8] Ayatollah Khomeini dismissed Bakhtiar's warnings as a scare tactic.
On June 15, 1980, Iran's first post-revolutionary president, Abol-Hassan Bani-Sadr, sent a letter to Khomeini warning of suspicious movements of Iraqi forces.[9] A September 19, 1980 letter from the president is even more revealing:
I don't know what happened at your residence last night and what the army and the Islamic Revolutionary Guard Corps [IRGC] discussed with you. But I find it necessary to report this: … One month ago I sent you the exact same commanders who passed you information about today's conspiracy. Afterward you told me that you didn't believe in such intelligence. Today the intelligence has been proven right, and there is a strong possibility of an extensive battle from the Turkish border to Pakistan.[10]
Why did Yazdi dismiss the CIA's alert? Why did Khomeini ignore Bakhtiar's, Bani-Sadr's, and the army commanders' reports on developments on the Iraqi side of the border? And why did the grand ayatollah isolate Iran diplomatically by continually threatening its neighbors with "export of the revolution" at a time when he was perfectly aware of the Iraqi threat?[11]
Crist correctly concludes that the Iraqi invasion provided Khomeini with an opportunity to consolidate his rule.[12] This is further confirmed by a 2008 interview in Persian between political scientist Sadeq Zibakalam and former Iranian president Ayatollah Ali-Akbar Hashemi Rafsanjani. In the course of the conversation, Zibakalam told Rafsanjani: "My conclusion is that deep down, the imam [Khomeini] was happy about the war. He never said so directly, but deep down he thought that it was not us who wanted to attack the Baath regime of Iraq, but now that they have attacked us, we will pursue it [the war] to the very end." To which Rafsanjani responded: "I agree with your view. But it is not true that it was deep in his [Khomeini's] heart. He would also say that aloud. He did not hide it. … The war gave us a path to solve the regional problems and build our nation. We all said this, and the imam too was of this belief."[13]
Thanks to the Iraqi invasion of Iran, Khomeini was able to rally a fragmented nation around the revolutionary leadership and hoped to use the war to overthrow the Baath regime in Baghdad. The revolutionary leadership also used the war instrumentally, to keep the remnants of the shah's army busy at the front and effectively out of politics. Finally, the invasion gave the Islamist regime the necessary excuse for suppressing popular demands for political freedoms by imposing a state of emergency. The war, indeed, proved a "divine blessing" for the regime—one actively sought and called for by Khomeini.[14]
Why the War Continued after 1982
On April 3, 1982, Saddam Hussein offered a cease-fire, which was dismissed by Tehran. Not long thereafter, on May 24, Iranian forces liberated the border city of Khorramshahr, ending Iraqi occupation of Iranian territory. Why then did the war continue?
According to Crist, a "divided Iranian leadership" debated its next steps in the war, but "[n]o one advocated accepting the cease-fire." He claims that Ahmad Khomeini pressed for continuing the war on Iraqi soil, but then-president Ali Khamene'i, foreign minister Ali-Akbar Velayati, and Rafsanjani (then parliamentary speaker) were "less sanguine about invading Iraq proper." Most importantly, he suggests that to some degree, Khomeini himself opposed an invasion of Iraq.[15]
Access to Persian language documents corroborates this. In his September 22, 1991 interview with Payam-e Enghelab, Ahmad Khomeini revealed,
The imam believed that it was better to end the war, but those responsible for the war said that we had to move toward Shatt al-Arab so that we could demand war reparations from Iraq. The imam did not agree with this line at all and used to say that if … one didn't prevail in the war now, this war couldn't be ended at all. We must continue this war to a certain point. Now that Khorramshahr had been liberated, it was the best time to end the war.[16]
Rafsanjani's memoirs also stress Khomeini's opposition, conveyed through his son on March 26, 1982, and at a meeting with military commanders on June 10, 1982.[17] According to Rafsanjani, three days after the liberation of Khorramshahr, the grand ayatollah argued against invasion before the Supreme Defense Council, stating that
(1) After invading Iraq, the Arab countries will support Baghdad more overtly and will display Arab extremism.
(2) The people of Iraq have not supported Saddam until now because he was on our soil. But should we invade Iraq, they will support him; we should strive not to drive the Iraqi people to oppose us.
(3) Should we invade Iraq, the Iraqi people will be harmed. Thus far, those Iraqis who have not fought have not been harmed.
(4) The world will present us as invaders and will subject us to propaganda pressure.[18]
If Grand Ayatollah Khomeini was so adamantly opposed to an invasion of Iraq, how and why did the war drag on for another six years? Who were the supporters of the continuation of the war?
Persian language primary source material shows that it was the Revolutionary Guards' leaders who managed to persuade an unwilling grand ayatollah to continue the war. And in contrast to Crist's view, they were supported in this position by Rafsanjani himself.
In his April 18, 1982 diary entry, Ayatollah Rafsanjani writes:
The country's warlike atmosphere and the high expectations of the people, especially the combatants, are such that they ridicule such propositions [of peace negotiations] and do not consider immediate but conditional withdrawal enough and criticize those responsible for the war effort … [as to] why they don't immediately enter Iraqi soil.[19]
Further, Khomeini withdrew his opposition since the "armed forces made solid military and technical arguments, and the imam, in a limited and conditional way, capitulated to their view."[20]
In his memoirs and interviews, Rafsanjani has deftly avoided clarifying his own position concerning the continuation of the war after Khorramshahr, but Mohsen Rezaei, then-commander of the Revolutionary Guards, shed light on this in his own war memoirs:
Following the liberation of Khorramshahr, the imam said: "You stay at the border and fight here" … [but] Rafsanjani said that we should move beyond the international borders. Should we desire to end the war, we need to have something we can use in the [cease-fire] negotiations.[21]
Rezaei also claimed that Rafsanjani had urged the military to occupy Basra, to be used as a bargaining chip.[22]
Different proponents of continuing the war had their own motives for doing so, but the Revolutionary Guards had the strongest. When Rezaei was appointed commander on August 24, 1981, there were only "20 to 30,000 members of the Guards and the Basij [its closely allied paramilitary force]."[23] That number increased to a quarter of a million members by 1988 with the lion's share of Iran's military budget allocated to it. This development would not have been possible had it not been for the continuation of the war. The IRGC essentially sacrificed Iran's national interest and hundreds of thousands of Iranian lives for the sake of its corporate and organizational expansion.
Apart from this, Khomeini's acquiescence in the IRGC's demands for continuing the war after Khorramshahr's liberation illustrates the clerics' dependence on the IRGC to suppress domestic opposition. Beyond its historical relevance, this mechanism may also in part explain Supreme Leader Ali Khamene'i's position on the nuclear crisis today.
Why the War Ended
In The Twilight War, Crist echoes the widely held belief that the accidental and tragic July 3, 1988 downing of Iran Air flight 655 by the USS Vincennes convinced the Iranian leadership to end the war with Iraq.[24] Yet while Khomeini's July 20, 1988 acceptance of the cease-fire agreement happened in the immediate wake of the civilian airliner tragedy,[25] Persian primary source material reveals that the decision had been maturing for quite some time prior to the incident.
On June 3, 1988, Rafsanjani was appointed commander-in-chief. In his account, Ayatollah Abd al-Karim Mousavi Ardebili, the judiciary's chief, President Khamene'i, Ahmad Khomeini, and Prime Minister Mir-Hossein Mousavi had all concluded by June 1988 that "they [the West in general and the United States in particular] will not allow us to win in the war."[26] A number of Revolutionary Guards commanders endorsed this view, and on June 10, 1988, Ali Shamkhani, then-Revolutionary Guards ground forces commander, urged Rafsanjani to end the war.[27]
On June 16, Rafsanjani met with Khamene'i, Mousavi, and Ahmad Khomeini and concluded that Iran would either have to mobilize all the resources of the state for the war effort or end the conflict. Despite their passing this on to the grand ayatollah, Khomeini still opted for total war. However, barely a month later, on July 14—eleven days after the downing of the Iranian airliner—Khomeini decided to end the war.[28] Yet rather than being impelled by the civilian disaster, this decision was based on a letter Khomeini had received from Rezaei in which the Revolutionary Guards commander confessed there would be no victory in the next five years unless almost unlimited resources were to be directed to the IRGC and the military and unless Tehran developed a nuclear bomb and managed to force the United States to leave the Persian Gulf.[29] Since none of these options seemed realistic, Khomeini chose to drink from the poisoned chalice and end the war with Iraq. Thus, the IRGC had the final say in both continuation of the war after 1982 and its end in 1988.
Conclusions
Iranian archives remain closed to scholars, and few individuals involved in the shaping or execution of Tehran's policies are willing to risk their lives giving interviews. Outside of Western intelligence experts with access to classified documents, there is little that academics or nongovernment analysts can rely on for accurate information. In spite of the lack of Persian source material, Crist's Twilight War is among the best works we have.
What is most sobering is that twenty-four years after the end of the war with Iraq, the leadership of the Islamic Republic faces many of the same challenges seen during that conflict. The regime in Tehran combines an incredible degree of unpreparedness for conflict with the greatest degree of provocation against regional countries and great powers alike. Threats to annihilate Israel, rivalry with Sunni Arab states, systematic provocations against the U.S. military in Afghanistan and Iraq, along with its clandestine nuclear program, have left Tehran largely isolated and friendless in a dangerous world. The regime hopes to rally a fragmented nation around the flag by maintaining Iran in a permanent state of crisis, just as it did during the Iran-Iraq war. Yet in the midst of the crisis, political factions, in particular the Revolutionary Guards, sacrifice the welfare of the Iranian nation on the altar of their own narrow interests, following the exact path as in the 1980s.
In the meantime, the Iranian regime's occasional offers of rapprochement, such as the much debated May 4, 2003 fax to the U.S. State Department,[30] carry little weight in reality. Civilian leaders may have sounded out Washington at a time when the U.S. military surrounded Iran, but were the officers of the Revolutionary Guards on the same page? Even if they were, would Tehran have honored its obligations once the vulnerabilities of the U.S. positions in Afghanistan and Iraq had become apparent? On the whole, one cannot help but think that the fundamental obstacle between the two states is the nature of the regime in Tehran. Absent external enemies, how else can Iranian leaders legitimize their repression of internal opposition?
The balance between bellicosity and faux rapprochement is delicate. One day Tehran will cross the red lines of Washington and its allies thereby igniting a disastrous war, which is likely to prove another poisoned chalice waiting for Iranian leaders to drink.
Ali Alfoneh is a senior fellow at the Foundation for the Defense of Democracies.
[1] Random House, 2005.
[2] Palgrave Macmillan, 2005.
[3] New York, Penguin, 2012.
[4] "Aghaz-e Jang-e Tahmili-ye Eragh Alayh-e Iran Va Hafteh-ye Defa'-e Moghaddas," Markaz-e Asnad-e Enghelab-e Eslami website, Tehran, accessed Sept. 13, 2010.
[5] Moassesseh-ye Tanzim Va Nashr-e Asar-e Hazrat-e Emam Khomeini, Sahifeh-ye Hazrat-e Emam Khomeini, CD-ROM, Tehran, vol. 13, p. 276.
[6] "Toward an International History of the Iran-Iraq War, 1980-1988: A Critical Oral History Workshop," Cold War International History Project, Woodrow Wilson International Center for Scholars, Washington, D.C., July 19, 2004; David Crist, The Twilight War: The Secret History of America's Thirty-Years Conflict with Iran (New York: Penguin, 2012), p. 87.
[7] Crist, The Twilight War, p. 87.
[8] Moassesseh-ye Tanzim Va Nashr-e Asar-e Emam Khomeini, Majmou-eh-ye Asar-e Yadegar-e Emam—Hojjat al-Eslam va Al-Moslemin Hajj Seyyed Ahmad Khomeini (N.P., 1996), p. 715.
[9] Abol-Hassan Bani-Sadr, Nameh-ha Az Agha-ye Bani-Sadr Be Agha-ye Khomeini va Digaran (Frankfurt Am Main: Enghelab-e Eslami Zeitung, 2006), p. 55.
[10] Ibid., p. 156.
[11] See Khomeini's Dec. 17, 1979 interview quoted in Moassesseh-ye Tanzim Va Nashr-e Asar-e Hazrat-e Emam Khomeini, Sahifeh-ye Hazrat-e Emam Khomeini, vol. 11, p. 290; idem, Dec. 19, 1979 interview quoted in Sahifeh-ye Hazrat-e Emam Khomeini, vol. 11, p. 336; idem, Jan. 5, 1980 interview with Time quoted in Sahifeh-ye Hazrat-e Emam Khomeini, vol. 12, p. 37; idem, Mar. 21, 1980 new year address quoted in Sahifeh-ye Hazrat-e Emam Khomeini, vol. 12, p. 202.
[12] Crist, The Twilight War, p. 89.
[13] Sadeq Zibakalam and Fereshteh Sadat Ettefaghfar, Hashemi Bedoun-e Routoush (Tehran: Rowzaneh, 2008), p. 277.
[14] Sepah-e Pasdaran-e Enghelab-e Eslami, Gozari Bar Do Sal Jang (N.P.: Daftar-e Siasi-ye Sepah-e Pasdaran-e Enghelab-e Eslami, n.d.), p. 21.
[15] Crist, The Twilight War, p. 94.
[16] Khomeini, Majmou-eh-ye Asar-e Yadegar-e Emam, pp. 716-17. The same claim was also made in the memoirs of Ayatollah Hossein-Ali Montazeri, Khaterat-e Ayatollah Hossein-Ali Montazeri (Los Angeles: Ketab Corp., 2001), p. 330.
[17] Fatemeh Hashemi, ed., Pas Az Bohran. Karnameh va Khaterat-e Hashemi Rafsanjani Sal-e 61, (Tehran: Daftar-e Nashr-e Ma'aref-e Enghelab, 2000), pp. 40, 137.
[18] Zibakalam and Ettefaghfar, Hashemi Bedoun-e Routoush, pp. 285-6.
[19] Hashemi, Pas Az Bohran. Karnameh, pp. 68-9.
[20] Zibakalam and Sadat Ettefaghfar, Hashemi Bedoun-e Routoush, p. 286.
[21] Mohsen Rezaei Mir-Qaed, Jang Be Revayat-e Farmandeh, Pezhman Pourjabbari, ed. (Tehran: Bonyad-e Hefz-e Asar va Nashr-e Arzesh-ha-ye Defae-e Moqaddas, 2012), pp. 140-1.
[22] Ibid.
[23] Ibid., p. 42.
[24] Crist, The Twilight War, pp. 370-1.
[25] Moassesseh-ye Tanzim Va Nashr-e Asar-e Hazrat-e Emam Khomeini, Sahifeh-ye Hazrat-e Emam Khomeini, vol. 21, p. 95.
[26] Rezaei, Jang Be Revayat-e Farmandeh, p. 289.
[27] Akbar Hashemi Rafsanjani, Payan-e Defae—Aghaz-e Bazsazi, Ali-Reza Hashemi, ed. (Tehran: Daftar-e Nashr-e Maaref-e Enqelab, 2012), p. 163.
[28] Ibid., pp. 171-2, 210.
[29] Hossein-Ali Montazeri, Khaterat-e Ayatollah Hossein-Ali Montazeri, pp. 571-2.
[30] Crist, The Twilight War, p. 476.
Future of BRICS: BRAXIT or 'Power Next'?
The club of emerging political and economic powers of Brazil, Russia, India, China, and South Africa in response to new global challenges is famously known as BRICS. Since its inception in 2006, it has been a platform to highlight the prominence of multi-polar world order challenging the collision of G-7 members. These five countries account for 20 percent of world GDP and 40% of the world population. Further, they hold 40 percent of gold and hard currency reserves. Being collectively the largest market, their cumulative GDP has tripled in the last ten years.
With the president of Brazil, Jair Bolsonaro on 28th October 2018, many are skeptical about the future of the BRICS as he comes from the far-rightwing camp which seems to be antagonistic to the BRICS. Brazil is the most populous nation in South America with the world's eighth-largest economy of the world. Bolsonaro wants Brazil to be great as Trump wants America to be great. Even during Bolsonaro's campaign period, he has reiterated that his foreign policy would be changed from his precursor. Further, he is a follower of conservative Christianity who profoundly believes in restoring Judeo-Christian tradition against communism.
With this scenario, the future of BRICS has been subjected to controversial as to Jair Bolsonaro would lead Brazil to exit the BRICS moving towards the pro-western camp. Another argues that this collision would last long due to their close trade relations.
The Origin of BRICS
In 2001 the term BRIC was firstly coined by Jim O'Neill, a British economist in a paper written for 'Global Economic Paper' of Goldman Sachs using the acronym stands for Brazil, Russia, India, and China. The first summit was held in 2009 at Yekaterinburg, Russia emphasizing the need of reformations to be made to the international financial institutions. In 2011, South Africa became a member of this group at the third Summit held at Sanaya, China making BRIC into BRICS. The primary purpose of BRICS is to broaden the cooperation among members and enhances the support for multipolar world order. It is mainly an indication of the movement of world power from the west to the South. Since the inception BRICS conducts its annual summit of heads of the states to youth forums though the members don't have their own permanent executive body or a secretariat.
Functions of BRICS
Two main functions of the BRICS are, to 1) liaise with meetings and international organizations such as IMF and G-20 Grouping and to 2) design a framework for BRICS members for multi-sectoral cooperation. Today it covers more than 30 sectors including agriculture, science and technology, culture, outer space, think tanks, Internet governance and security, social welfare, intellectual property, health, and tourism. The forum called BRICS Business Council promotes and strengthens business, trade and investment ties amongst the business communities of the members. Think Tank Council formulates long term economic strategies of the members.
Further initiatives have been made for establishing New Development Bank (NDB) to finance the infrastructure projects in emerging economies and developing countries and also for entering into Contingent Reserves Arrangement (CRA) to promote mutual support among the members in situations of instability in the balance of payments. Demands have also been made to reformulate the IMF but, they were not yet successive because of the resistance caused by the Western power. Moreover, the BRICS are open to cooperation and constructive engagement with other countries, as well as open with international and regional organizations in dealing with current global issues.
Despite this, one of the vital political demands that the BRICS has made to the United Nations Organization is to expand the number of members of the Security Council covering the BRICS members and making decisions of the UNO more democratic and accountable. This shows the importance of BRICS to balance the prevailing world order and also to voice for the global south in international relations.
Challenges Ahead
However, as it is mentioned the foreign policy of Bolsonaro is opposite to the leftist approach which was a blessing to accelerate the activities of BRICS. It is more similar to the protectionist approach followed by the US President, Trump. Once, Bolsonaro said at a press conference as "It is about aiming for a great Brazil like that – the way Trump wants America to be great". This approach is contrary to the joint statement made at the 2nd summit of the heads of the states held at Brazil where the members pledged to resist all forms of protectionism and fight disguised restrictions on trade. Further, criticisms made concerning multilateralism and pulling out Brazil from Global Compact for Migration also support Bolsonaro's protectionist approach. With respect to the crisis in Venezuela, Bolsonaro supporting the USA rejects Nicolas Maduro as the duly elected President, while all other BRICS members accept Maduro as democratically elected president.
Moreover, distant relations between China and Brazil also a reason to make BRICS in a more controversial position. With the Xi Jinping's rise in China from 2013, China took the leadership of the BRICS group and proposals were made at the Fortaleza Summit in 2014 to establish NDB to mobilize resources for infrastructure and sustainable development projects in BRICS and other emerging economies, as well as in developing countries. However, Bolsonaro's far right and anti-communist ideology is contrary to fundamental policies of China. His early visit to Taiwan and South Korea and China's reaction on his visit has greatly influenced on assuming Bolsonaro would choose between BRICS and OECD members.
Nonetheless, since 2009 China is the top trading partner of Brazil and on the other hand export of soy to China from Brazil is as crucial as the arrival of Chinese investment into Brazil. According to a recent study carried by the Started Charted Bank, China will become the largest economy of the world in 2020. Hence, though there is much ideological dissimilarity, both the countries are dependent on each other concerning their trade relations.
Conclusion
If Bolsonaro is more driven by his far-right ideology than by pragmatism, he will not deal closely with the BRICS members. However, it is difficult to assume that he will abandon this BRICS group as Brazil is highly dependent on Chinese imports. It would be challenging for him to dramatically shift in his trade relations having with China and also with Russia. More importantly, in the middle of this year, it is Brazil's turn to host the BRICS summit of 2019. Though there are no valid reasons for BRAXIT, i.e. for Brazil to exit from BRICS, Brazil would not be an active player in BRICS making BRICS into the most powerful allies of the South as it happened during LuizInácio Lula da Silva's tenure. Skepticism arose even when Narendra Modi appointed as Prime-Minister in India coming from the far right wing that how BRICS is going to maintain cooperation among members with the rivalry between India and Russia. Further, Brazil was not prominent in BRICS during his predecessors Dilma Rousseff and Michel Temer's period. Conversely, it's not only stance of Brazil has been changed even China doesn't seem to be willing to invest much on the BRICS as in the past. As Lord Palmerston once stated, "in international relations, there is no eternal allies and no perpetual enemies. Only the interests are eternal and perpetual". Hence, BRAXIT seems to be far away than we assume.
Sanders will criticize Trump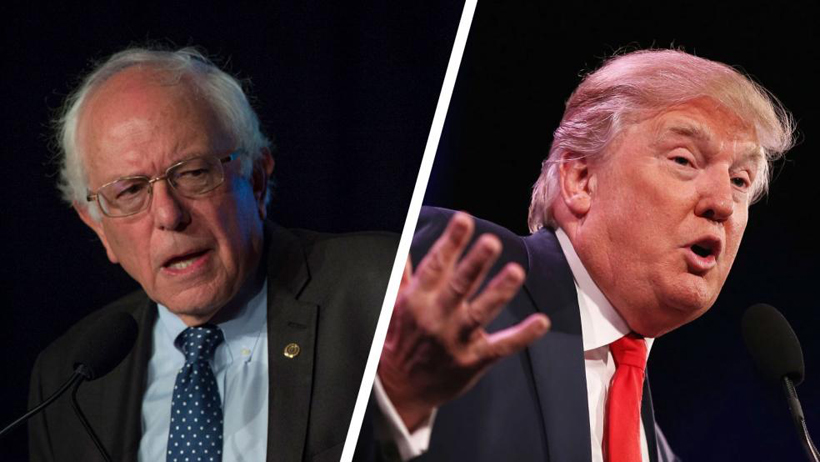 Of course, during the upcoming presidential elections in the United States, there will be a lot of criticism from the White House and the U.S. president. This is a matter of great concern to Donald Trump. On the other hand, Democratic Party elections will begin shortly. The common point of all candidates for this election is criticism of Trump's policies.
Bernie Sanders, the old American senator, and one of Democratic nominees for the 2020 presidential election, continues to oppose U.S. President Donald Trump. This confrontation started at the time Trump entered the White House (by early 2017). Sanders called for an end to Washington's support for Riyadh in the Yemeni war. Sanders also condemned Trump's stance on the murder of Jamal Khashoggi. At any rate, Sanders's recent position against Trump has led to the U.S. President's concerns.
Sen. Bernie Sanders says it would be an "impeachable offense" if President Trump were to fire Robert Mueller the special counsel leading the federal probe into ties between Trump campaign associates and Russia.
"I've been very reluctant to talk about impeachment until we have all the information coming in from the investigation. But that would be a major, major, major obstruction of justice. That would be an impeachable offense in my view," Sanders said in an interview for The Intercept's newly launched podcast "Deconstructed" released Friday.
In his tweet, Sanders was referring Jeff Sessions, Trump's Justice Minister, and his forced resignation. Trump fired Attorney General Jeff Sessions, replacing him with a loyalist who has echoed the president's complaints about the special counsel investigation into Russia's election interference and will now take charge of the inquiry.
Among all Democrat candidates, Sanders has a lot of motivation to challenge the trump!The fact is, according to polls conducted in 2016, Sanders had a much greater chance of winning the U.S. presidential elections. Many Democratic voters believed that Sanders could have an important role in regulating power in America as a symbol of change in the United States. Although such an idea was wrong due to the political structure in the U.S., it was, however, strongly accepted by some Democrat supporters.
On the other hand, Hillary Clinton, the Democratic candidate who was supported by her husband, Bill Clinton, and many influential figures in the party, managed to defeat Sanders with her secret lobbies, and went to fight Trump as Democrats' final candidate. Anyhow, if Sanders were to reach the final round of the 2016 presidential competitions, he could have defeated Trump and enter the White House. Sanders, however, was the victim of Democrat leaders and Hillary Clinton's secret lobbies. It was not without a reason that many Sanders advocates voted for Hillary Clinton's rival, Donald Trump!
Ultimately, the tensions between Trump and Sanders in the U.S. presidential election of 2020 will be of great interest to many Americans. If the Sanders win in the Democratic Party, this conflict will become more intense and more serious. A topic that the president of the United States and his entourage are scared of.
First published in our partner Tehran Times
The collapse of American empire is a warning to Europe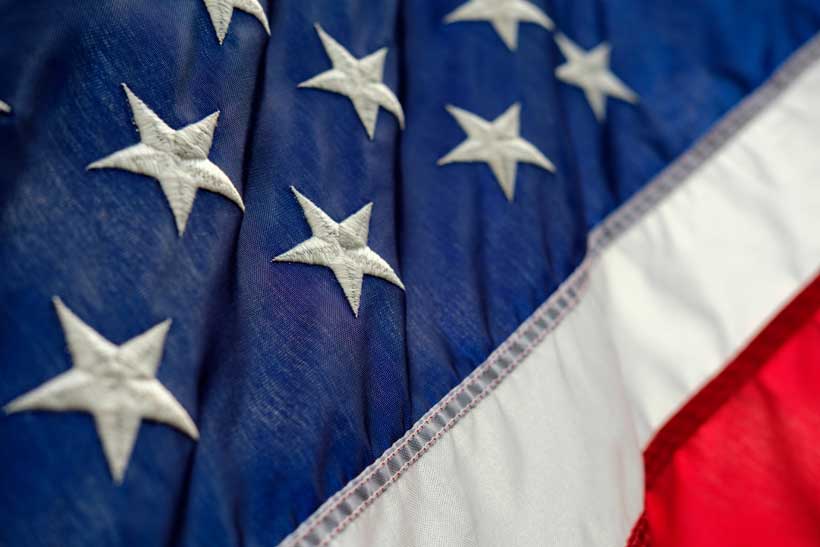 The wars in Iraq, Syria, Yemen and threats and violence against Latin America, and imposition of sanctions on various nations, all can deface the United States and its unpopular policy in the international community, set to protect U.S. financial institutions.
Although the U.S. empire has already begun to crumble, U.S. President Donald Trump's policy has sped the process. The wrong policy of the U.S. administrations has brought the nations to stand against the U.S. led-world order.
The U.S. has turned into the biggest threat to world peace with its duel policies, violence in Iraq, Libya, Syria, and Yemen, and support for Saudi Arabia and Israel. Obviously, the "regime change" in Venezuela, on the pretext of democracy, is nothing but a cover-up in the U.S. policy to seize Venezuela's oil reserves.
American democracy means supporting U.S. foreign policy, privatization of public infrastructure, non-compliance with domestic laws and compliance with U.S.-dominated global institutions. Decades of war and U.S. military intervention, have brought nothing but violence, killing, and destruction on planet earth.
To the U.S., a country is considered democratic that follows its leadership such as Israel and Saudi Arabia, otherwise, that country is non-democratic and a foe. This policy is challenged by states like Iran, Russia, China, Venezuela and others which don't bow down to Washington's policy and seek to defend their own national interest.
Any international control system requires the rule of law to mediate in the world challenges. However, U.S. diplomacy contradicts international law. The American diplomats claim their better judgment on the world allows other nations to adopt a more prosperous lifestyle, and they don't allow the intervention of international laws in the U.S. policy and diplomatic system.
The U.S. has the "power of veto" in the United Nations that enables Washington to prevent the adoption of any "substantive" resolution. In the World Bank and International Monetary Fund (IMF), they can easily veto any policy or loan. Without such powers, no international organization will join the United States.
Without having the power of veto, the U.S. doesn't recognize the verdict of and authorities in the international court of Justice. If sentences issued by The Hague Court oppose the U.S. policy, they will be considered inadmissible to the U.S. For example, the verdicts issued on U.S. war crimes in Iran and Afghanistan, human rights abuse, and illegal sanctions are not recognized by Washington.
In September of last year, Trump National Security Advisor John Bolton, a hawkish politician, strongly criticized the International Criminal Court and said, "The United States will use any means necessary to protect our citizens and those of our allies from unjust prosecution by this illegitimate court."
Senior judge Christoph Flugge from Germany resigned from one of the UN's international courts in The Hague in objection to the U.S. that had threatened judges after moves were made to examine the conduct of U.S. soldiers in Afghanistan.
Bolton vowed that the United States would retaliate by banning ICC judges and prosecutors from entering the U.S., imposing sanctions on any funds they had in the States and prosecuting them in the American court system. "If the court comes after us, Israel, or other U.S. allies we will not sit quietly," he said, also threatening to impose the same sanctions on any country that aided the investigation. Bolton held a speech last September in which he wished death on the international criminal court. "We will let the ICC die on its own. After all, for all intents and purposes, the ICC is already dead."
The central banks of states have long maintained their gold and other monetary reserves in the U.S. and UK. Perhaps the approach seemed logical in 1945; however, the U.S. and UK orchestrated 1953 coup d'état against Mohammad Mosaddegh, Iran's prime minister, who nationalized Iran's oil, and the Iranian revolution of 1979 which led to overthrow of the Shah, the American courts blocked Iran's assets in the U.S. The movements showed that the IMF is an arm of the U.S. Department of State and the Pentagon. In today's global politics, international finance and foreign investment have become leverage against nations who won't bow down to U..S policies.
Lately, foreign countries are apprehensive about their gold holdings in the U.S. They know full well that their assets can be blocked unilaterally by the U.S. if Washington's interests are threatened. That is why in 2017, Germany decided to repatriate half of its gold reserves from the U.S. The U.S. authorities have considered the act an insult to their own civilized state.
Now, it's Venezuela's turn. The country called on the Bank of England to return $1.2 billion of its reserved gold to repair the economy, which has been hurting by the American sanctions.
The Bank of England, however, froze Venezuelan gold asset following Mike Pompeo United States Secretary of State and Bolton's instruction. Bloomberg wrote that the U.S. handed control of Venezuela's bank accounts in the U.S. to the opposition leader Juan Guaido to have a better chance to control the self-claimed government.
In late January, a rumor broke out that a Russian Boeing 777 that had landed in Caracas to spirit away 20 tons of gold from the vaults of the country's central bank, amounting to $840 million in return for food and medicine. Although Moscow rejected the report, the Nicolás Maduro government has the right to purchase food for the Venezuelans who are under brutal U.S. sanctions by the country's gold reserve. U.S. Senator Marco Rubio called the act "stealing money" as if Maduro is a criminal for trying to reduce the pressure of U.S. unfair sanctions against his people.
The European countries, too, have to abide by the U.S. policy, otherwise, they will be threatened to sanctions. For instance, if the European Union wishes to remain committed to the Iran deal, it will have to surrender to the U.S. pressure and sanctions. European states have realized that Bolton and Pompeo's threats can lead to confiscation of their assets by the U.S.
The U.S. threats are not merely military but a cyber-attack is a way of confronting an enemy and crashing its economy. The main cyber money transfer is led by Society for Worldwide Interbank Financial Telecommunication (SWIFT) which is based in Belgium. Some countries are developing an alternative money transfer system to protect themselves against U.S. threats.

In late January, Germany, France, and England launched INSTEX, a trade tool to counter U.S. sanctions in support of trade with Iran and other countries. Although for Iran, INSTEX is nothing but a similar U.S. humanitarian aid to Venezuela, for Europe it may be a way out of U.S. opposition to transporting Russian gas from Nord Stream to the European continent.
The U.S. energy official warned European official of the risk posed by relying too heavily on Russia's cheap gas and offered plans to sell America's liquid natural gas (LNG) at a higher price to Europe through ports, which don't exist for high volume yet. Trump stresses The North Atlantic Treaty Organization (NATO) members spend two percent of its gross domestic product (GDP) on weapons, preferably from the U.S. and not German or French.

It seems the IMF is administered from the Pentagon in Washington. Undoubtedly, Europe is aware of losing its international financial ties.
At the funeral of George H. W. Bush, EU diplomats were at the bottom of the list of candidates to sit in their seats; the United States no longer considers the European Union as a credible entity.
In December, Mike Pompeo delivered a speech on Europe in Brussels, in which he admired the virtues of nationalism, criticized multilateralism and the European Union, and said that "international institutions" that dominated national sovereignty "must be corrected or deleted.
On Twitter, Pompeo says with a mockery: "Europe was an enemy of Europe. But it was Germany in World Wars 1 and 2. How did that work out for France? They were starting to learn German in Paris before the U.S. came along. Pay for NATO or not!"
The idea of creating a European army has been discussed in the European Union. The initial offer was from Germany, and then Macron in the commemoration of the centennial of the end of the First World War in France.
Sigmar Gabriel, former foreign minister of Germany, said in February 2018 at the Foreign Policy Forum in Berlin "that it's time for Germany and Europe to put their agenda on the agenda because the United States no longer sees the world as a global community or shared interests.
French President Charles de Gaulle long ago believed that no nation could be considered an independent state and ordered the withdrawal of France from the North Atlantic Treaty Organization in 1996.
Europe is at risk and knows it too, but it doesn't have many options ahead. It has to choose either to use the historic opportunity to gain political, and economic independence, or give in to U.S. policy while it awaits the fall of U.S. which will jeopardize its economic and political future.
First published in our partner Tehran Times