The Secret History of America's Thirty-Years Conflict with Iran
Relations with Iran have challenged every U.S. administration since the 1979 revolution, and all U.S. presidents since Jimmy Carter have had to address the regime's attempts to export its Islamist revolution abroad, its fierce opposition to the Arab-Israeli peace process,
and its dogged nuclear quest. As President Barack Obama begins a second term in office, it would serve the president and those advising him well to truly understand the mindset of the revolutionary regime in order to avoid repeating past mistakes.
The task of untangling that history, facilitated by such books as Kenneth Pollack's The Persian Puzzle[1] and Patrick Clawson and Michael Rubin's Eternal Iran,[2] has now received a major boost with David Crist's excellent new title The Twilight War: The Secret History of America's Thirty-Years Conflict with Iran.[3] Based on twenty years of archival research and four hundred interviews, it is a serious contribution to our understanding of the turbulent relations between Washington and Tehran during the past three decades. Crist highlights both the immaturity of the revolutionary regime in Tehran and errors in judgment by Washington that have led to numerous missed opportunities to normalize relations over the years.
The book's most important shortcoming, however, is its lack of primary source material in the Persian language. In most cases, this material would have reinforced Crist's arguments, yet in a few important instances, this deficiency leads to questionable conclusions. In particular, his judgments about the Iran-Iraq war (1980-88)—the formative experience shaping the minds of the current crop of Iranian decision makers—would have greatly benefited from the use of such sources. Its proper understanding offers insights into the Islamic Republic's strategy today that might help avert looming catastrophes.
The Iraqi Invasion
According to official Islamic Republic historiography, the war with Iraq began on August 22, 1980, when Iraqi forces conducted a surprise invasion of Iranian territory.[4] Grand Ayatollah Ruhollah Khomeini himself made a point of stressing the element of surprise when addressing ambassadors of Islamic countries in October 1980: "The usurping government of Saddam attacked Iran from the sea, air, and on the ground without any excuse acceptable to the governments of the world and without prior information or warning of conquest."[5]
Notwithstanding Khomeini's public pronouncement, he had been warned of an imminent Iraqi invasion well in advance. Crist perceptively cites a meeting on October 1979 between CIA officer George Cave and then-foreign minister Ebrahim Yazdi, in which such a warning was given.[6] Cave also instructed Yazdi to reactivate a signals intelligence collection station in Ilam to "find out what Iraq is up to," but Yazdi dismissed the advice saying: "They wouldn't dare!"[7]
Persian language primary source material reveals other early warnings ignored by the supreme leader. In a September 22, 1991 interview with the weekly Payam-e Enghelab, Ahmad Khomeini, son of the grand ayatollah, disclosed that Shapour Bakhtiar, the last prime minister of the shah, had reached out to Grand Ayatollah Khomeini in Paris through his chief of staff. When denied an audience with Khomeini, Bakhtiar's chief of staff met with Ahmad and warned him of suspicious movements by Iraqi forces detected by Iran's military intelligence.[8] Ayatollah Khomeini dismissed Bakhtiar's warnings as a scare tactic.
On June 15, 1980, Iran's first post-revolutionary president, Abol-Hassan Bani-Sadr, sent a letter to Khomeini warning of suspicious movements of Iraqi forces.[9] A September 19, 1980 letter from the president is even more revealing:
I don't know what happened at your residence last night and what the army and the Islamic Revolutionary Guard Corps [IRGC] discussed with you. But I find it necessary to report this: … One month ago I sent you the exact same commanders who passed you information about today's conspiracy. Afterward you told me that you didn't believe in such intelligence. Today the intelligence has been proven right, and there is a strong possibility of an extensive battle from the Turkish border to Pakistan.[10]
Why did Yazdi dismiss the CIA's alert? Why did Khomeini ignore Bakhtiar's, Bani-Sadr's, and the army commanders' reports on developments on the Iraqi side of the border? And why did the grand ayatollah isolate Iran diplomatically by continually threatening its neighbors with "export of the revolution" at a time when he was perfectly aware of the Iraqi threat?[11]
Crist correctly concludes that the Iraqi invasion provided Khomeini with an opportunity to consolidate his rule.[12] This is further confirmed by a 2008 interview in Persian between political scientist Sadeq Zibakalam and former Iranian president Ayatollah Ali-Akbar Hashemi Rafsanjani. In the course of the conversation, Zibakalam told Rafsanjani: "My conclusion is that deep down, the imam [Khomeini] was happy about the war. He never said so directly, but deep down he thought that it was not us who wanted to attack the Baath regime of Iraq, but now that they have attacked us, we will pursue it [the war] to the very end." To which Rafsanjani responded: "I agree with your view. But it is not true that it was deep in his [Khomeini's] heart. He would also say that aloud. He did not hide it. … The war gave us a path to solve the regional problems and build our nation. We all said this, and the imam too was of this belief."[13]
Thanks to the Iraqi invasion of Iran, Khomeini was able to rally a fragmented nation around the revolutionary leadership and hoped to use the war to overthrow the Baath regime in Baghdad. The revolutionary leadership also used the war instrumentally, to keep the remnants of the shah's army busy at the front and effectively out of politics. Finally, the invasion gave the Islamist regime the necessary excuse for suppressing popular demands for political freedoms by imposing a state of emergency. The war, indeed, proved a "divine blessing" for the regime—one actively sought and called for by Khomeini.[14]
Why the War Continued after 1982
On April 3, 1982, Saddam Hussein offered a cease-fire, which was dismissed by Tehran. Not long thereafter, on May 24, Iranian forces liberated the border city of Khorramshahr, ending Iraqi occupation of Iranian territory. Why then did the war continue?
According to Crist, a "divided Iranian leadership" debated its next steps in the war, but "[n]o one advocated accepting the cease-fire." He claims that Ahmad Khomeini pressed for continuing the war on Iraqi soil, but then-president Ali Khamene'i, foreign minister Ali-Akbar Velayati, and Rafsanjani (then parliamentary speaker) were "less sanguine about invading Iraq proper." Most importantly, he suggests that to some degree, Khomeini himself opposed an invasion of Iraq.[15]
Access to Persian language documents corroborates this. In his September 22, 1991 interview with Payam-e Enghelab, Ahmad Khomeini revealed,
The imam believed that it was better to end the war, but those responsible for the war said that we had to move toward Shatt al-Arab so that we could demand war reparations from Iraq. The imam did not agree with this line at all and used to say that if … one didn't prevail in the war now, this war couldn't be ended at all. We must continue this war to a certain point. Now that Khorramshahr had been liberated, it was the best time to end the war.[16]
Rafsanjani's memoirs also stress Khomeini's opposition, conveyed through his son on March 26, 1982, and at a meeting with military commanders on June 10, 1982.[17] According to Rafsanjani, three days after the liberation of Khorramshahr, the grand ayatollah argued against invasion before the Supreme Defense Council, stating that
(1) After invading Iraq, the Arab countries will support Baghdad more overtly and will display Arab extremism.
(2) The people of Iraq have not supported Saddam until now because he was on our soil. But should we invade Iraq, they will support him; we should strive not to drive the Iraqi people to oppose us.
(3) Should we invade Iraq, the Iraqi people will be harmed. Thus far, those Iraqis who have not fought have not been harmed.
(4) The world will present us as invaders and will subject us to propaganda pressure.[18]
If Grand Ayatollah Khomeini was so adamantly opposed to an invasion of Iraq, how and why did the war drag on for another six years? Who were the supporters of the continuation of the war?
Persian language primary source material shows that it was the Revolutionary Guards' leaders who managed to persuade an unwilling grand ayatollah to continue the war. And in contrast to Crist's view, they were supported in this position by Rafsanjani himself.
In his April 18, 1982 diary entry, Ayatollah Rafsanjani writes:
The country's warlike atmosphere and the high expectations of the people, especially the combatants, are such that they ridicule such propositions [of peace negotiations] and do not consider immediate but conditional withdrawal enough and criticize those responsible for the war effort … [as to] why they don't immediately enter Iraqi soil.[19]
Further, Khomeini withdrew his opposition since the "armed forces made solid military and technical arguments, and the imam, in a limited and conditional way, capitulated to their view."[20]
In his memoirs and interviews, Rafsanjani has deftly avoided clarifying his own position concerning the continuation of the war after Khorramshahr, but Mohsen Rezaei, then-commander of the Revolutionary Guards, shed light on this in his own war memoirs:
Following the liberation of Khorramshahr, the imam said: "You stay at the border and fight here" … [but] Rafsanjani said that we should move beyond the international borders. Should we desire to end the war, we need to have something we can use in the [cease-fire] negotiations.[21]
Rezaei also claimed that Rafsanjani had urged the military to occupy Basra, to be used as a bargaining chip.[22]
Different proponents of continuing the war had their own motives for doing so, but the Revolutionary Guards had the strongest. When Rezaei was appointed commander on August 24, 1981, there were only "20 to 30,000 members of the Guards and the Basij [its closely allied paramilitary force]."[23] That number increased to a quarter of a million members by 1988 with the lion's share of Iran's military budget allocated to it. This development would not have been possible had it not been for the continuation of the war. The IRGC essentially sacrificed Iran's national interest and hundreds of thousands of Iranian lives for the sake of its corporate and organizational expansion.
Apart from this, Khomeini's acquiescence in the IRGC's demands for continuing the war after Khorramshahr's liberation illustrates the clerics' dependence on the IRGC to suppress domestic opposition. Beyond its historical relevance, this mechanism may also in part explain Supreme Leader Ali Khamene'i's position on the nuclear crisis today.
Why the War Ended
In The Twilight War, Crist echoes the widely held belief that the accidental and tragic July 3, 1988 downing of Iran Air flight 655 by the USS Vincennes convinced the Iranian leadership to end the war with Iraq.[24] Yet while Khomeini's July 20, 1988 acceptance of the cease-fire agreement happened in the immediate wake of the civilian airliner tragedy,[25] Persian primary source material reveals that the decision had been maturing for quite some time prior to the incident.
On June 3, 1988, Rafsanjani was appointed commander-in-chief. In his account, Ayatollah Abd al-Karim Mousavi Ardebili, the judiciary's chief, President Khamene'i, Ahmad Khomeini, and Prime Minister Mir-Hossein Mousavi had all concluded by June 1988 that "they [the West in general and the United States in particular] will not allow us to win in the war."[26] A number of Revolutionary Guards commanders endorsed this view, and on June 10, 1988, Ali Shamkhani, then-Revolutionary Guards ground forces commander, urged Rafsanjani to end the war.[27]
On June 16, Rafsanjani met with Khamene'i, Mousavi, and Ahmad Khomeini and concluded that Iran would either have to mobilize all the resources of the state for the war effort or end the conflict. Despite their passing this on to the grand ayatollah, Khomeini still opted for total war. However, barely a month later, on July 14—eleven days after the downing of the Iranian airliner—Khomeini decided to end the war.[28] Yet rather than being impelled by the civilian disaster, this decision was based on a letter Khomeini had received from Rezaei in which the Revolutionary Guards commander confessed there would be no victory in the next five years unless almost unlimited resources were to be directed to the IRGC and the military and unless Tehran developed a nuclear bomb and managed to force the United States to leave the Persian Gulf.[29] Since none of these options seemed realistic, Khomeini chose to drink from the poisoned chalice and end the war with Iraq. Thus, the IRGC had the final say in both continuation of the war after 1982 and its end in 1988.
Conclusions
Iranian archives remain closed to scholars, and few individuals involved in the shaping or execution of Tehran's policies are willing to risk their lives giving interviews. Outside of Western intelligence experts with access to classified documents, there is little that academics or nongovernment analysts can rely on for accurate information. In spite of the lack of Persian source material, Crist's Twilight War is among the best works we have.
What is most sobering is that twenty-four years after the end of the war with Iraq, the leadership of the Islamic Republic faces many of the same challenges seen during that conflict. The regime in Tehran combines an incredible degree of unpreparedness for conflict with the greatest degree of provocation against regional countries and great powers alike. Threats to annihilate Israel, rivalry with Sunni Arab states, systematic provocations against the U.S. military in Afghanistan and Iraq, along with its clandestine nuclear program, have left Tehran largely isolated and friendless in a dangerous world. The regime hopes to rally a fragmented nation around the flag by maintaining Iran in a permanent state of crisis, just as it did during the Iran-Iraq war. Yet in the midst of the crisis, political factions, in particular the Revolutionary Guards, sacrifice the welfare of the Iranian nation on the altar of their own narrow interests, following the exact path as in the 1980s.
In the meantime, the Iranian regime's occasional offers of rapprochement, such as the much debated May 4, 2003 fax to the U.S. State Department,[30] carry little weight in reality. Civilian leaders may have sounded out Washington at a time when the U.S. military surrounded Iran, but were the officers of the Revolutionary Guards on the same page? Even if they were, would Tehran have honored its obligations once the vulnerabilities of the U.S. positions in Afghanistan and Iraq had become apparent? On the whole, one cannot help but think that the fundamental obstacle between the two states is the nature of the regime in Tehran. Absent external enemies, how else can Iranian leaders legitimize their repression of internal opposition?
The balance between bellicosity and faux rapprochement is delicate. One day Tehran will cross the red lines of Washington and its allies thereby igniting a disastrous war, which is likely to prove another poisoned chalice waiting for Iranian leaders to drink.
Ali Alfoneh is a senior fellow at the Foundation for the Defense of Democracies.
[1] Random House, 2005.
[2] Palgrave Macmillan, 2005.
[3] New York, Penguin, 2012.
[4] "Aghaz-e Jang-e Tahmili-ye Eragh Alayh-e Iran Va Hafteh-ye Defa'-e Moghaddas," Markaz-e Asnad-e Enghelab-e Eslami website, Tehran, accessed Sept. 13, 2010.
[5] Moassesseh-ye Tanzim Va Nashr-e Asar-e Hazrat-e Emam Khomeini, Sahifeh-ye Hazrat-e Emam Khomeini, CD-ROM, Tehran, vol. 13, p. 276.
[6] "Toward an International History of the Iran-Iraq War, 1980-1988: A Critical Oral History Workshop," Cold War International History Project, Woodrow Wilson International Center for Scholars, Washington, D.C., July 19, 2004; David Crist, The Twilight War: The Secret History of America's Thirty-Years Conflict with Iran (New York: Penguin, 2012), p. 87.
[7] Crist, The Twilight War, p. 87.
[8] Moassesseh-ye Tanzim Va Nashr-e Asar-e Emam Khomeini, Majmou-eh-ye Asar-e Yadegar-e Emam—Hojjat al-Eslam va Al-Moslemin Hajj Seyyed Ahmad Khomeini (N.P., 1996), p. 715.
[9] Abol-Hassan Bani-Sadr, Nameh-ha Az Agha-ye Bani-Sadr Be Agha-ye Khomeini va Digaran (Frankfurt Am Main: Enghelab-e Eslami Zeitung, 2006), p. 55.
[10] Ibid., p. 156.
[11] See Khomeini's Dec. 17, 1979 interview quoted in Moassesseh-ye Tanzim Va Nashr-e Asar-e Hazrat-e Emam Khomeini, Sahifeh-ye Hazrat-e Emam Khomeini, vol. 11, p. 290; idem, Dec. 19, 1979 interview quoted in Sahifeh-ye Hazrat-e Emam Khomeini, vol. 11, p. 336; idem, Jan. 5, 1980 interview with Time quoted in Sahifeh-ye Hazrat-e Emam Khomeini, vol. 12, p. 37; idem, Mar. 21, 1980 new year address quoted in Sahifeh-ye Hazrat-e Emam Khomeini, vol. 12, p. 202.
[12] Crist, The Twilight War, p. 89.
[13] Sadeq Zibakalam and Fereshteh Sadat Ettefaghfar, Hashemi Bedoun-e Routoush (Tehran: Rowzaneh, 2008), p. 277.
[14] Sepah-e Pasdaran-e Enghelab-e Eslami, Gozari Bar Do Sal Jang (N.P.: Daftar-e Siasi-ye Sepah-e Pasdaran-e Enghelab-e Eslami, n.d.), p. 21.
[15] Crist, The Twilight War, p. 94.
[16] Khomeini, Majmou-eh-ye Asar-e Yadegar-e Emam, pp. 716-17. The same claim was also made in the memoirs of Ayatollah Hossein-Ali Montazeri, Khaterat-e Ayatollah Hossein-Ali Montazeri (Los Angeles: Ketab Corp., 2001), p. 330.
[17] Fatemeh Hashemi, ed., Pas Az Bohran. Karnameh va Khaterat-e Hashemi Rafsanjani Sal-e 61, (Tehran: Daftar-e Nashr-e Ma'aref-e Enghelab, 2000), pp. 40, 137.
[18] Zibakalam and Ettefaghfar, Hashemi Bedoun-e Routoush, pp. 285-6.
[19] Hashemi, Pas Az Bohran. Karnameh, pp. 68-9.
[20] Zibakalam and Sadat Ettefaghfar, Hashemi Bedoun-e Routoush, p. 286.
[21] Mohsen Rezaei Mir-Qaed, Jang Be Revayat-e Farmandeh, Pezhman Pourjabbari, ed. (Tehran: Bonyad-e Hefz-e Asar va Nashr-e Arzesh-ha-ye Defae-e Moqaddas, 2012), pp. 140-1.
[22] Ibid.
[23] Ibid., p. 42.
[24] Crist, The Twilight War, pp. 370-1.
[25] Moassesseh-ye Tanzim Va Nashr-e Asar-e Hazrat-e Emam Khomeini, Sahifeh-ye Hazrat-e Emam Khomeini, vol. 21, p. 95.
[26] Rezaei, Jang Be Revayat-e Farmandeh, p. 289.
[27] Akbar Hashemi Rafsanjani, Payan-e Defae—Aghaz-e Bazsazi, Ali-Reza Hashemi, ed. (Tehran: Daftar-e Nashr-e Maaref-e Enqelab, 2012), p. 163.
[28] Ibid., pp. 171-2, 210.
[29] Hossein-Ali Montazeri, Khaterat-e Ayatollah Hossein-Ali Montazeri, pp. 571-2.
[30] Crist, The Twilight War, p. 476.
Will the world have to choose between US and China?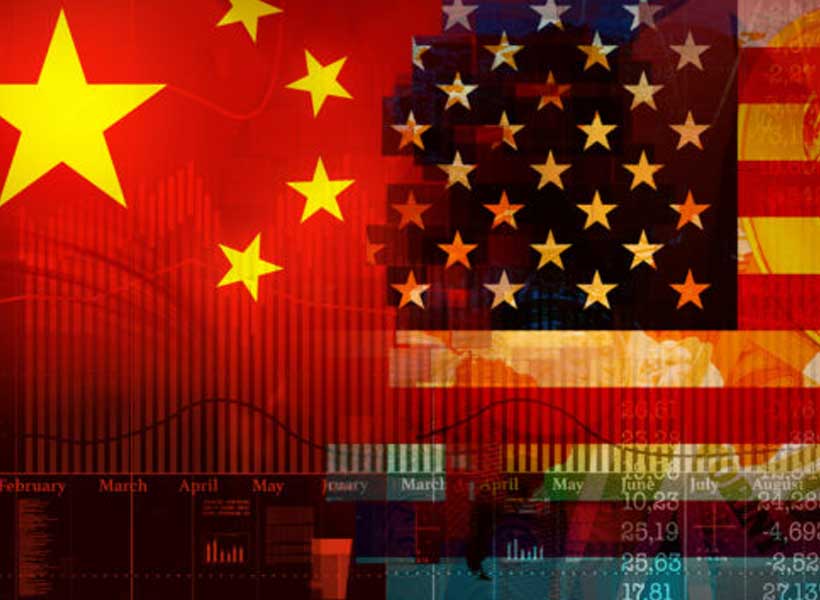 As the US-China trade war heats up, more and more experts tend to believe that the world may be heading into a breakup again, just like it did during the years of the Cold War. This time – into two conflicting trade and economic camps, pro-US and pro-China, with almost every state apparently having to choose which side to join. How realistic such forecasts really are?
When the specter of an unfolding trade war between the United States and China loomed at the end of 2017, most analysts doubted that this rivalry could reach Cold War intensity. Still, a world split along economic lines poses a serious threat to global economy and finances and could bring about dramatic changes in relations between the world's leading powers.
As a result, companies of countries representing the rival camps would find themselves largely isolated, if not entirely cut off, from sources of funding and new technologies available on the other side of this divide, thus sending  commercial enterprises' revenues down and unemployment up.
In today's world any country, which claims to be a sovereign one, faces the hard choice of either trying to establish its own order, integrate with other states and seek an adequate status as part of a certain collective order, or just refuse to change. At the same time, attempts to build a new world order are hampered by the increasingly inefficient and inflexible nature of many existing institutions of international politics. And, finally, no "world order," either current or new, exists or emerges all by itself, without decision-making centers and mechanisms of implementing decisions.
Such an "order" should also meet the needs and requirements of the countries and their people as well as ensure efficient means of monitoring compliance with its fundamental principles. Since foreign policy and economy are all-important for any country, achieving a high degree of necessary cooperation is extremely difficult and fraught with conflict.
It looks like all of the world's leading powers now anticipate a possible collapse of the modern world order and Donald Trump's moves to destroy many international institutions only serve to exemplify this foreboding.
Whether new chaos, or even a war of all against all, is really what Trump is going for is hard to say, even though this is a conclusion one could make after reading his National Security Strategy, published in December 2017. Or, maybe, Trump is using such threats as blackmail meant to extract concessions from America's rivals.
A new pyramidal system of global dominance with the United States at the top, would certainly suit both Donald Trump, his supporters and also many of his political opponents in Washington. However,common sense is prompting many rationally-minded politicians elsewhere in the world to realize that a new balance of power in the global economy, namely a dynamic equilibrium between the two financial and economic centers – the US and China – could be the lesser evil.
Ideological prerequisites for a new bipolarity are already there with the US political establishment already viewing China as a "strategic rival."
The US Senate accused Beijing of "imposing" itself on the world "as an alternative model … without a democratic system of governance" and trying to "undermine the free and open order" based on the rules that the United States helped establish after World War II . Simultaneously, officials in Europe, Japan, Australia, Canada, and a number of other traditional US allies are worried by a lack of "clarity" about the true nature of China's global initiatives.
The logic of the new economic bipolarity is already going beyond the realm of academic discourse. In November 2018, Brussels started considering a proposal for exercising coordinated control over foreign, primarily Chinese, investments in strategic sectors of the EU countries' economy, as well as their logistical and technological infrastructure. During the second half of last year, the Western countries ramped up coordinated pressure on a number of major Chinese high-tech companies, primarily Huawei, which is the world's largest maker of high-tech equipment. Despite the lack of direct evidence, a number of EU countries have significantly limited the import of Huawei products. The United States, for its part, has completely banned the purchase of Chinese-made equipment for public institutions, and is going to extend the ban to the private sector. This pressure culminated in the December 2018 arrest in Canada at Washington's request of Huawei's chief financial officer, Meng Wanzhou. In January 2019, a Huawei employee was arrested in Poland on suspicion of espionage.
In addition to the trade war, the US and China spent most of last year waging a diplomatic battle over bilateral trade issues. In autumn, Donald Trump initiated new trade talks with Japan, the EU and Britain. He also announced plans to ink new agreements with the Philippines and Vietnam as part of his policy of signing bilateral accords, which contain a provision preventing the signatories from concluding trade agreements with China.
This is exactly the provision that already features in the new trilateral free trade agreements the US has signed with Canada and Mexico. What remains to be seen, however, is just how far Ottawa and Mexico City are ready to go to stick to these provisions in practice.
Beijing, in turn, is staking on multilateral trade deals in order to use the size and competitive edge of its economy to expand its foothold in the countries it is working with. Moreover, instead of trying to destroy the existing international and regional institutions of collective management, China is working hard to constructively reform them.
The result is a paradoxical situation where America blames China for threatening "freedom of trade" and "values of an open society," while President Trump is accused by his opponents both at home and abroad of doing exactly the same thing.
As a result, the idea of geo-economic flexibility is now gaining traction in the world. In 2018, in response to Washington's increasingly hostile policy, the EU came up with its own rules of the game whereby any two parties are free to conclude or reject virtually any agreement. It was intentional bluff on the part of European politicians and diplomats aimed at offsetting Donald Trump's "escalation – getting concessions" tactic. When in Washington, European Commission officials supported the US against China, while in Beijing they sided with China against the United States. A graphic example of this tack was provided by Britain, which, while supporting the ban on the use of Chinese equipment in its IT infrastructure, still allows China's CGN Company to participate in the construction of the Hinckley Point NPP.
This reflects a great deal of interest on the part of the European "West" in a multi-polar world order where, according to many European experts, the EU could lead the camp of supporters of liberal norms of international trade, which are embraced, one way or another, by all the leading nations of the world, with the notable exception of the current US leadership. With the economic potential of the EU being commensurate with that of the United States, it is exactly the area where the EU could implement its "strategic autonomy" plan where a united Europe is now able to act on a par with, and even independently, from the United States. In 2017, the European Union signed a raft of important trade agreements with Canada, Singapore and Vietnam. In the summer of 2018, it concluded a free trade zone deal with Japan and intensified similar parleys also with Mexico, the South American trade bloc MERCOSUR, Australia and New Zealand.
The Asian countries are equally eager to pursue a multi-vector economic policy. Following Trump's withdrawal from the Trans-Pacific Partnership Agreement (TPP), the 11 remaining participants quickly revived the project. Moreover, the US exit gave them greater freedom of hand in choosing a strategy for further development of the trade pact. No longer instrumental in Washington's policy of "deterring" China, the TPP can be more flexible in its relations with the world's second largest economy, all the more so since almost all TPP members have close trade ties with the People's Republic. Meanwhile, some European countries have been showing interest in the TPP, and negotiations on a 16-state Asian agreement on regional trade that will cover half of the global economy – the Regional Comprehensive Economic Partnership (RCEP), have also received a new boost. Unlike the United States, China is also involved here. At the same time, some of Washington's traditional allies in Asia, such as Australia, New Zealand and Japan, are actively building up ties as part of both forums.
Finally, Donald Trump's two-year tenure in the White House has significantly exacerbated the financial and economic differences between the leading Western economies. According to the Austrian newspaper Der Standard, by the mid-2018, direct cross-border investment in the world's affluent countries had dropped by more than a third. Even if individual economies could benefit from restrictive measures, this won't last long. Globalization as a whole is losing momentum. Although this may somewhat mitigate the countries' discontent with developmental imbalances, it will not be enough to rectify the general structural problems the global economy is facing today. What is needed is a long-term strategy, and this can only be implemented through dialogue and multilateral interaction.
Meanwhile, economic multi-polarity is fast becoming a fait accompli. Wall Street and the London City are no longer the sole sources of investment as money could also come from China, the Persian Gulf countries and Europe even though there certainly are some nuances and conditions to have in mind here. Many countries are now openly playing on the contradictions existing between the world's economic powerhouses, now counterweighing Beijing with Washington, now portraying both as powers others are wary of.  Central Asia is actively maneuvering inside the Moscow-Beijing-Washington triangle, and Canada announces plans to further develop trade and economic ties with China despite, and possibly, because of the stuttering negotiations with Washington about changes to the NAFTA treaty.
The future of the ongoing trade wars will be determined by the world's growing financial and economic interdependence on the one hand, and by most countries' desire to guard against the dangerous impact a protracted, and, possibly, escalated US-China standoff could have on the global economy.
Amid the growing rivalry between Washington and Beijing, a sort of an economic nonaligned movement could become even more popular than its political counterpart of the Cold War era. After all, the liberal economic ideology was very popular even then, as neither the West nor the East was able to impose strict bloc trade discipline on its allies. Therefore, many countries of the so-called "golden billion" may eventually join the less affluent developing nations in such a nonaligned coalition.
If, in the foreseeable future, the global economy is bound to split into supporters of Washington and Beijing, this will most likely be about the choice of technologies and infrastructure projects vital for the security of states and societies, namely IT, artificial intelligence and payment systems. In most of the other, more traditional sectors of international trade, customary competition will continue, just like it has always done before.
First published in our partner International Affairs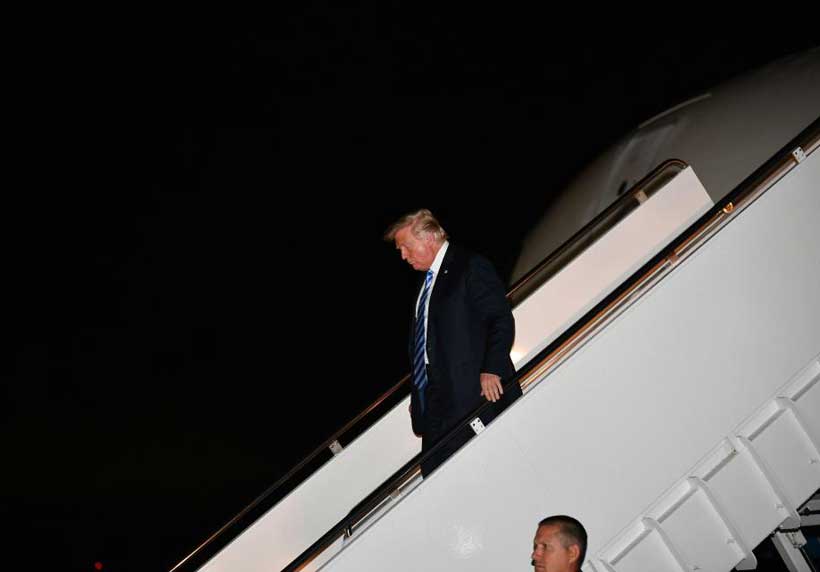 (NOTE: Remarks from U.S. President Donald Trump that will be considered as representing possibly his biggest lie will here be boldfaced, so that they will stand out from the context in which he stated them.)
Trump escalated Bush's and Obama's invasions and military occupations of the sovereign nations of Iraq, Afghanistan, and Syria. But on January 7th, he  promised, in one of his thousands of lying tweets, that, "Endless Wars, especially those which are fought out of judgement mistakes that were made many years ago, & those where we are getting little financial or military help from the rich countries that so greatly benefit from what we are doing, will eventually come to a glorious end!"
Then, on Sunday, January 13th, he tweeted that if Turkey won't do in Syria what he, the U.S. President, wants it to do there, then the United States will be in the first official stage of war against Turkey, the economic-sanctions phase, which nowadays is the prelude to an invasion, as has been the case since 1990 regarding Iraq. On January 13th, he tweeted, "Will devastate Turkey economically if they hit Kurds. Create 20 mile safe zone…." Minutes later, he tweeted: "….Likewise, do not want the Kurds to provoke Turkey. Russia, Iran and Syria have been the biggest beneficiaries of the long term U.S. policy of destroying ISIS in Syria – natural enemies. We also benefit but it is now time to bring our troops back home. Stop the ENDLESS WARS!"
First, here, will be discussed his January 7th string of lies, in order to isolate which one of those was the biggest:
He might be truthful about his intent, to reverse his own (previously escalatory) policies against those named nations (Iraq, Afghanistan, and Syria — his Administration's efforts to overthrow or to keep in power the given nation's leader and government). However, he ignores his own having contributed to those "judgement mistakes that were made" (such as his having increased American troop-levels in those countries — his having escalated, instead of eliminated, those military occupations).
And, then, on January 12th, The Hill  bannered, "US calls for 'new government' in Venezuela". So, Trump obviously still believes that a U.S. President has the right to overthrow or install a government in any country he wishes — the right to perpetrate coups and military invasions anywhere in the world. This is a craving for global empire.
He still continues to believe, like his predecessors did, that the U.S. President is the policeman, judge, jury, and executioner, of any government, anywhere in the world, just like the international tyrants George W. Bush and Barack Obama did. Their imperialistic lies were accompanied in some cases by coups but in other cases by outright invasions and military occupations, and destroyed Afghanistan and Iraq and Honduras and Libya and Syria and Ukraine. They destroyed those countries, none of which had ever perpetrated aggression against the United States. This was therefore pure aggression. (Trump as President never condemns them, for the lie-based international aggressions that they had perpetrated.)
Trump's words have always been untrustworthy, some of them promises to the left, but mostly promises to the right. But only his actions have really mattered, and they've been consistently to the far right, including neo-conservatism. That means imposition of the American empire. He has been trying to do that — impose the American empire. He does it not only by expanding America's existing bloated 'defense' budget (half of the world's total), but by expanding the numbers of U.S. military bases and troops in invaded and occupied countries such as Syria. None of those countries had ever invaded nor threatened to invade the United States (although Al Qaeda in Afghanistan did in 2001, with lots of American Government and Saudi help — but then the U.S. President, Bush, invaded and occupied Afghanistan, instead of  took out Osama bin Laden and Ayman al-Zawahiri — and he and his 911 Commission hid the guilt of George W. Bush and his buddy "Bandar Bush"; so, this was like "The Emperor can do no wrong," and Trump is following in their imperial footsteps).
Invasions and coups, like those, are (and were, before Trump became President) pure aggressions. Despite Trump's lies, America is the global aggressor, in fact (even recognized globally as being such). Trump does nothing to stop and reverse that horrendous bipartisan (Democratic and Republican) American aggressive reality. Trump's actions have instead been like that of his recent predecessors: neo-conservative, neo-imperialist, aggressive, foreign policies. They've made mockeries of his repeated promises not to do that sort of thing. He has even stocked his Administration with loads of G.W. Bush infamous neocons like John Bolton, some of whom he had condemned when he was running for President.
This is why everyone distrusts Trump now, except his base-voters, who ignore his incessant record of having lied — they trust everything he says, even his self-contradictions. To be intelligent now and yet continue to trust Donald Trump, is extremely difficult, if not logically impossible, to do, especially after his enormous record of self-contradictions.
TRUMP'S BIGGEST LIE
But his biggest big lie has certainly been the one that he stated in his January 7th tweet, about whom the beneficiaries  of those military invasions and occupations are. Those beneficiaries are not as he said, "rich countries that so greatly benefit from what we are doing." To the exact contrary.
Consider what the actual impacts of America's neo-conservative, neo-imperialist, Government, have  been, upon those "rich countries" (by which Trump is referring to the EU):
The January 14th issue of the liberal New Yorker magazine states at least this matter accurately, when Elisabeth Zerofsky's article, which is titled in the print edition as "The Illiberal State: Viktor Orban's vision for Europe", asserts that: "Until 2015, Hungary received around three thousand asylum requests per year. That year, hundreds of thousands of people, mostly from Iraq, Syria, and Afghanistan, travelled from Turkey through Bulgaria to Serbia and Croatia, where they attempted to cross the Hungarian border into the E.U. Many wanted to reach Germany, where Chancellor Angela Merkel, declaring, 'We can do this,' was welcoming a million refugees. Hungary, a smaller and poorer state than Germany, was ill equipped to deal with the chaotic crowds in the border area headed toward trains and buses that would take them onward."
In other words: U.S. President Trump, who is famous for exaggerating the harms that huge numbers of undocumented immigrants cause, must certainly be at least conscious of the fact that those floods of millions of Muslim refugees into what he calls here "the rich countries that so greatly benefit from what we are doing," are "mostly from Iraq, Syria, and Afghanistan," and that those refugees have been fleeing countries that the U.S. Government had invaded, and that the U.S. Government still does occupy, by thousands of American troops and constant supplies of weapons. America's invasions created this crisis for EU nations. Trump demands that those European countries be grateful for those millions of refugees, from countries that he bans or discourages from sending any refugees into the United States. Hypocrisy worse than that, can't be imagined.
He thinks that those European countries ought to be grateful for America's having caused in Europe this refugee crisis, which is tearing the EU apart.
If that's not his biggest lie, then what is?
But maybe his biggest lie isn't that "the rich countries … so greatly benefit from what we are doing"; maybe, instead, it's that all of those "judgment mistakes" were "judgement mistakes that were made many years ago," and that he didn't make any of them, but only his predecessors did.
However, maybe his biggest lie is instead his hiding whom the actual beneficiaries of his, and the rest of the American Government's, permanent-warfare state have actually been, and always are.
Consider, for example, this passage from the 200-page, 5 November 2018, study by the Project on Government Oversight, "Defense Contractors' Capture of Pentagon Officials":
BRASS PARACHUTES: Defense Contractors' Capture of Pentagon Officials Through the Revolving Door 
The revolving door is just one of several forms of undue influence on the operations of the Department of Defense. While beyond the scope of this report, the reverse-revolving door (when defense industry officials join the government, raising concerns they will then give preferential treatment to their former employers) is also a matter of significant concern. Top contractors have been over-represented in Department leadership. At the beginning of his Administration, President Obama issued an ethics executive order banning lobbyists form [from] working in agencies they lobbied during the previous two years, only to issue the first waiver shortly thereafter to his first Deputy Secretary of Defense, William Lynn, who was previously a Raytheon lobbyist.25 The last Deputy Secretary for that Administration, Bob Work, joined Raytheon's board shortly after he retired from the government.26 President Donald Trump's Secretary of Defense, James Mattis, was a former board member of General Dynamics. His Deputy Secretary, Patrick Shanahan, came from Boeing, the Pentagon's second largest contractor. Campaign contributions, lobbyists, earmarks, industry-sponsored trips, and contracts structured to garner political support for specific contractors' programs, also undermine the fairness and effectiveness of the procurement system. The government and the public have significantly more — though still inadequate — information about those other forms of influence-peddling. For example, campaign contributions must be periodically disclosed, registered lobbyists must report their expenditures and generic lobbying activities, and incoming executive branch officials have to disclose their positions held outside of government. But the public has significantly less information when it comes to the activities of former government officials. President Trump has spoken out against that conflict of interest. "I think anybody that gives out these big contracts should never ever, during their lifetime, be allowed to work for a defense company, for a company that makes that product," then-President-elect Trump said.27 
Just two months before this POGO study, there was a Code Pink study, "War Profiteers: The U.S. War Machine", about the major role that foreign buyers of U.S. weapons, such as the Saud family, play in this American corruption. (America's efforts ever since the late 1940s, to overthrow Syria's determinedly secular non-sectarian Government, and to replace it with one that would be controlled by the rabidly fundamentalist-Sunni Saud family, who own Saudi Arabia, are excellent examples of that corrupt "U.S. War Machine" in action. See this and this and this and this and this, for documentation of this.)
It's people like them, and the billionaires who control the major U.S. 'defense' contractors such as Lockheed Martin, and who control America's international extraction corporations such as ExxonMobil, who benefit from America's rabid militarism. It's not "the rich countries" of the EU. And Trump's denial, of this barbaric historical fact, is actually his biggest of all of his big lies.
Without being honest to the public, no government can be a democracy; it can only be a corrupt dictatorship. And that's what America now actually is.
Trump certainly isn't the truth-teller who stands against, and tries to rectify, that ugly reality. An excellent current example of the insidious nature of this constantly attempted international dictatorship that Trump refuses to expose, was provided on January 8th, by Mark Ames and Max Blumenthal, at the GrayZone Project, and headlined "New Documents Reveal a Covert British Military-Intelligence Smear Machine Meddling In American Politics". Their reporting about this would probably win a Pulitzer, if America were a democracy and if the Pulitzers were honest.
Then, regarding Trump's tweet on January 13th, "Will devastate Turkey economically if they hit Kurds. Create 20 mile safe zone….,"  he's clearly threatening economic sanctions against Turkey. He says that he wants to end "endless wars" and, now, in order to attain that, he uses against Turkey the threat of beginning a new war, this one against them. His followup that same day, "Russia, Iran and Syria have been the biggest beneficiaries of the long term U.S. policy of destroying ISIS in Syria" is a compound lie, because the U.S. had avoided targeting ISIS in Syria until Russia started bombing ISIS in Syria on 30 September 2015, and the U.S. had even been secretly arming ISIS there so as to help ISIS and Al Qaeda to overthrow Syria's secular and non-sectarian Government. Thus, whereas Russia started bombing ISIS in Syria on 30 September 2015, America (having become embarrassed) started bombing ISIS in Syria on 16 November 2015. Trump wants to steal from Assad, and from Putin, and from Rouhani, the credit for the success that they have thus far achieved at defeating ISIS in Syria. America — ISIS's (otherwise called "ISIL's") secret supplier — thus tries to present itself as ISIL's conqueror. (Table 26 of the July 2015 Orb International poll of Syrians asked Syrians for "the reason that explains the presence of ISIL [in their country]?" And 82% of Syrians said "ISIL is US foreign manufacture." So, they're aware of that fact.)
So, which is Trump's biggest lie? Make your own choice, and it'll be reasonable, because they're all huge.
CLOSING NOTE
On January 14th, the generally reliable analyst Alex Christoforou headlined at The Duran, "Mike Pompeo tours Middle East to challenge John Bolton as U.S. foreign policy TSAR", and concluded that "it appears President Trump's promised US troop 'full' and 'immediate' withdrawal from Syria appears to finally be in motion." If that turns out actually and finally to be the case, then the U.S. under Trump is finally withdrawing from Syria, like the U.S. under Nixon withdrew from Vietnam on 29 March 1973. Interestingly, in both cases, that would be a Republican President finally ending a U.S. invasion that had been started by a Democratic President, and the Republican President lying constantly and never condemning the Democratic President for having invaded that country. Unless American Presidents publicly acknowledge that the U.S. Government has been controlled by a deeply evil militaristic and military Deep State that has served only America's billionaires, and that all of these had been U.S. invasions of countries that never had invaded the U.S. and that actually never even threatened to do so, the U.S. will continue to be that type of country — a global invader, which aspires to control the entire world. In that case, the U.S. would turn out to be the successor to Nazi Germany, but a nuclear superpower.
Author's note: first published at strategic-culture.org
How Has the Purpose(s) of American Higher Education Changed Over Time, and Why?
Initially, universities and colleges have been founded on three central promises such as (a) teaching, (b) public services, and (c) conducting academic research (Scott, 2006). Myriad surveys and studies executed regarding universities and colleges echo that the above three purposes of higher education have undergone huge changes over the past centuries, and the origins of these changes were political, social, economic, and demographic upheavals in the in the USA. Considering the three purposes of higher education and the impacts of political, economic, and social factors on them, I want to answer this question that how much the above purposes of higher education have altered over the course of history?
Brubacher and Rudy (1997) state that English Americans founded the colonial colleges in the USA so that their children could preserve the facets of "Old World civilization" which were valuable for their ancestors (p. 23). They add that arguably another factor which led to the establishment of colonial colleges in the USA was the demand for teaching religious matters for literate and educated priests. Likewise, Spencer (cited in Shapiro, 2009) holds that in the eighteenth century, the purpose of universities was to separate erudite men from less erudite men. It indicates that till the end of the eighteenth century, the focus of American higher education was on a typical stratum of the society.
With the advent of new social, political, cultural, and economic changes in the United States of America, the purpose of higher education was also changed. For example, Trepanier (2013) argues that in the early 1970s the purpose of universities was shifted from military research to civilian and commercial research so as to fulfill the needs of the ongoing emerging "global economy" (p. 4). He adds that before the Civil War in America, the primary purpose of American higher education was to train undergraduates as "good democratic citizens and leaders" (p. 6). Thus, the institutions held that to meet this necessity, they offered a liberal arts curriculum.
Thornton and Jaeger (2007) have quite a similar story that how previous American presidents were persuading the higher education institutions authorities to train strong leaders and productive citizens. They, in the article of The Ceremonies and Symbols of Citizenship, cite from President Jefferson that he was in this belief that universities of Virginia had to teach its students how to be responsible citizens and future leaders. Similarly, Lee (2016) in the book of Class and Campus Life writes that Linden College, a pseudonym liberal arts college, instilling this notion into its students that they are preparing them for tomorrow's societal leadership.
Higher education institutions in the USA since their inception by the British Empire have undergone huge changes in terms of demographics. In 1790 there were 10,050 students, 141 faculty, and 11 institutions in the entire USA (Cohen, A. M., &Kisker, C. B., 2010). But after elapsing approximately three centuries and a half, the demographics of students, faculty, and higher education institutions in the USA is incomparable to 1790. For example, today only the University of Missouri accommodates 116,906 students, 1,168 faculty, and instructors, let alone all American higher education institutions (website of the University of Missouri, 2017).
So, booming population and increasing demographics of students led to social, political, and economic changes, and subsequently these various upheavals obliged higher education institutions authorities to expand the scope of their activities; as a result, the huge expansions in educational sectors changed the purpose higher education too. Nowadays, higher education authorities feel responsible for educating all the stratum of society rather than merely educating a privileged layer of the society or differing erudite folks from non-erudite ones.
One of the most political and social factors which disrupted the whole process of higher education and in particular the purpose of higher education was America's Civil War (Shapiro, 2009). He argues that after the Civil War, we have noticed a huge tremendous of changes in the size and nature of the higher education. Shapiro (2009) asserts that the antebellum colleges and universities were not able to fulfill the needs of the society. Upon ending the Civil War, the numbers of higher education institutions increased, students and faculty demographics mounted rapidly, and especially the purpose of higher education shifted from merely teaching religious courses, literature and arts, and moral philosophy towards teaching the subjects and matters that society needed for tackling its social, political and economic challenges.
During the course of history not only the purpose of higher education is changed but also the governance anatomy, leadership models, curriculum, teaching methodologies, scope of higher education, physical body of higher education institutions, political, economic and social approaches towards higher education, and the status of interactions between faculty and students were all altered too. For instance, Bonfiglio (2004) says that in the past faculty-student interactions outside the classroom used to take place at professors' homes – parlor. The faculty parlors were the main places where social, political, cultural, and economic ideas were used to be exchanged between students and professors. He adds that parlors were the main outdoor places where students could improve their social skills and capacities. He continues that when campus clubs such as (a) dining halls, (b) libraries, (c) student centers, and (d) other campus associations were set up, they replaced the faculty parlors. Hence, faculty ceded their dominance on students' spare time.
The same story goes for the purpose of higher education. For example, the American higher education institutions in the colonial era were established with the purpose of teaching the religious matters to teach children but over the passages of time, political, social, economic, industrial, and technological metamorphosis led to the alternation of the purpose of higher education. For example, Scott (2006) argues that globalization and rapid changes in technology effectuated huge changes in the way how educational institutions educate the public. She adds that academic organizations are in the crux of these upheavals in society. Scott (2006) holds that educational institutions so as to embrace these social, political, and economic transformations, must remain exorable. Thus, higher education institutions, to prove their alignment and adaptational capacity with the new changes, nowadays constantly prepare and update their statement of missions based on their updated academic purposes.
Since the beginning of the postmodern era, there is another growing trend in higher education which tries to attract the purpose of higher education in its own direction. This new trend is promulgating the "Aristotelian prudence" (Trepanier (2013, p. 7). He suggests that the primary purpose of American higher education should be based on promoting the "character and practices of Aristotelian prudence" (p. 8). Moreover, he argues that erudition not only fills the gap between theoretical and practical reasoning for students but also it can act as a linchpin to wind the conventional activities of the higher education institutions – teaching, research, and public services. Further, it will capacitate the higher education to align its missions with the society today's needs. Trepanier (2013) says that the propensity of promoting the "Aristotelian prudence" in higher education is originated from the idea of reinvigorating the political philosophy and pedagogy in order to countervail the challenges of postmodern critics regarding questioning the importance of theoretical reasoning in higher education.
It seems that the nature, scope, and constituents of the purpose of higher education have been being discussed by the governmental authorities, academic institutions administrators, and politicians since the inception of academic institutions. As Fortino (2012) says that all our liberal arts colleges with holding 200-year old history – their foci are on training the students for effective and efficient contribution via developing their persona. But nowadays, there are demands that higher education should turn their focus to making ready the students for a career. He believes that the purpose of higher education should be based on creating minds that react to any kind of strange occurrences in society. Similarly, I think, given all the social, political, and economic challenges awaiting higher education institutions to unravel them, higher education authorities should contemplate about the abovementioned challenges via revising their purposes in accordance with the needs and necessities of the society as they did for centuries.
All and all, in my mind, in the 21st century – in the era of technological explosions, entrepreneurial development, business expansion, globalization, internationalization of higher education, privatization, commercialization and corporatization of public sectors, higher education institutions significantly need to converge their main purpose on teaching creative, problem solving and critical thinking skills to student rather than just filling out their memories with some incongruous information so that they can fight with increasing gap between wealthy and indigent strata of the society in the USA, soaring competitive and tough job market, increasing unemployed degree holders, emerging quasi-automatons replacing people at factories, increasing huge intramural and extramural migration, booming population, financial crisis, students debts, and increasing degree completion retardation among the students.