Christendom's Greatest Cathedral to Become a Mosque
While unrest in Turkey continues to capture attention, more subtle and more telling events concerning the Islamification of Turkey — and not just at the hands of Prime Minister Erdogan but majorities of Turks — are quietly transpiring. These include the fact that Turkey's Hagia Sophia museum is on its way to becoming a mosque.
Why does the fate of an old building matter?
Because Hagia Sophia — Greek for "Holy Wisdom" — was for some thousand years Christianity's greatest cathedral. Built in 537 A.D. in Constantinople, the heart of the Christian empire, it was also a stalwart symbol of defiance against an ever encroaching Islam from the east.
After parrying centuries of jihadi thrusts, Constantinople was finally sacked by Ottoman Turks in 1453. Its crosses desecrated and icons defaced, Hagia Sophia — as well as thousands of other churches — was immediately converted into a mosque, the tall minarets of Islam surrounding it in triumph.
Then, after the dissolution of the Ottoman Empire, as part of several reforms, secularist Ataturk transformed Hagia Sophia into a "neutral" museum in 1934 — a gesture of goodwill to a then-triumphant West from a then-crestfallen Turkey.
Thus the fate of this ancient building is full of portents. And according to Hurriyet Daily News, "A parliamentary commission is considering an application by citizens to turn the Hagia Sophia in Istanbul into a mosque…. A survey conducted with 401 people was attached to the application, in which more than 97 percent of interviewees requested the transformation of the ancient building into a mosque and afterwards for it to be reopened for Muslim worship."
Even lesser known is the fact that other historic churches are currently being transformed into mosques, such as a 13thcentury church building — also named Hagia Sophia — in Trabzon. After the Islamic conquest, it was turned into a mosque. But because of its "great historical and cultural significance" for Christians, it too, during Turkey's secular age, was turned into a museum and its frescoes restored. Yet local authorities recently decreed that its Christian frescoes would again be covered and the church/museum turned into a mosque.
Similarly, the 5th century Studios Monastery, dedicated to St. John the Baptist, is set to become an active mosque. And the existence of the oldest functioning Christian monastery in the world, 5th century Mor Gabriel Monastery, is at risk. Inhabited today by only a few dozen Christians dedicated to learning the monastery's teachings, the ancient Aramaic language spoken by Jesus, and the Orthodox Syriac tradition, neighboring Muslims filed a lawsuit accusing the monks of practicing "anti-Turkish activities" and of illegally occupying land which belongs to Muslim villagers. The highest appeals court in Ankara ruled in favor of the Muslim villagers, saying the land that had been part of the monastery for 1,600 years is not its property, absurdly claiming that the monastery was built over the ruins of a mosque — even though Muhammad was born 170 years after the monastery was built.
Turkey's Christian minority, including the Orthodox Patriarch, are naturally protesting this renewed Islamic onslaught against what remains of their cultural heritage — to deaf ears.
The Muslim populace's role in transforming once Christian sites into mosques is a reminder of all those other Turks notprotesting the Islamization of Turkey, and who if anything consider Erdogan's government too "secular."
Their numbers are telling. In May 2012, Reuters reported that:
Thousands of devout Muslims prayed outside Turkey's historic Hagia Sophia museum on Saturday [May 23] to protest a 1934 law that bars religious services at the former church and mosque. Worshippers shouted, "Break the chains, let Hagia Sophia Mosque open," and "God is great" [the notorious "Allahu Akbar"] before kneeling in prayer as tourists looked on. Turkey's secular laws prevent Muslims and Christians from formal worship within the 6th-century monument, the world's greatest cathedral for almost a millennium before invading Ottomans converted it into a mosque in the 15th century.
The desire to turn Hagia Sophia into a mosque is not about Muslims wanting a place to pray — as of 2010, there were 3,000 active mosques in Istanbul alone. Rather, it's about their reveling, and trying to revivify, the glory days of Islamic jihad and conquest: Reuters added that Muslims "staged the prayers ahead of celebrations next week marking the 559th anniversary of the Ottoman Sultan Mehmet's conquest of Byzantine Constantinople." According to Salih Turhan, a spokesman quoted by Reuters, "As the grandchildren of Mehmet the Conqueror, seeking the re-opening Hagia Sophia as a mosque is our legitimate right."
Sultan Mehmet was the scourge of European Christendom, whose Islamic hordes seized and ravished Constantinople, forcibly turning it Islamic. Openly idolizing him, as many Turks do, is tantamount to their saying, "We are proud of our ancestors who killed and stole the lands of European Christians." And yet, despite such militant overtones, Turhan, whose position is echoed by many Turks, still manages to blame the West: "Keeping Hagia Sophia Mosque closed is an insult to our mostly Muslim population of 75 million. It symbolizes our ill-treatment by the West."
So keeping a historically Christian/Western building — that was stolen by Islamic jihad — as a neutral museum is seen as "ill-treatment by the West," even as Turks continue destroying the nation's original Christian heritage.
And the historical revisions continue. Last May 29th, when Turks celebrate the Fall of Constantinople, Erdogan himself declared that the jihadi invasion — which saw countless Christians enslaved, raped, or slaughtered — was the true "time of enlightenment." After showing how Erdogan got it upside down, Ralph Sidway, an Orthodox Christian author, wrote:
Erdogan and Turkey celebrate the Fall of Constantinople, and the West congratulates them. "We are continuing to write history today," says Erdogan, and write it – or re-write it – they do, under the somnambulant gaze of craven Western leaders too ignorant, or too fearful, to challenge Islam's claim to moral superiority, historical righteousness and eventual world domination. By their policies, posture and pronouncements, Western European nations, and the United States, are conceding the future to a rapidly re-Islamicizing Turkey, and are aiding in Islam's stated goal of a new, global caliphate determined to conquer us, just as it conquered Constantinople 560 years ago. Every Turkish celebration of 29 May 1453 is a gauntlet flung down in challenge to the West. Each such event which goes unanswered and unchallenged by the West is another nail in the coffin of Christian culture, human rights, and free people everywhere.
Indeed, at a time when Turkey is openly reclaiming its jihadi heritage, Europeans are actively erasing their Christian heritage which for centuries kept the Islamic jihad at bay. Among other capitulations, Europeans are currently betraying church buildings to Muslims to convert to mosques and scrubbing references of the historic Turkish jihads on Europe from classroom textbooks, lest Muslim students be offended.
Meanwhile, here are neighboring Turkey's Muslims openly praising the same jihadi warlords who brutally conquered a portion of Europe centuries ago, converting thousands of churches into mosques, even as they openly prepare to finish the job — which may not even require force, as Europe actively sells its own soul.
The secret behind Trump's moves in eastern Deir ez-Zur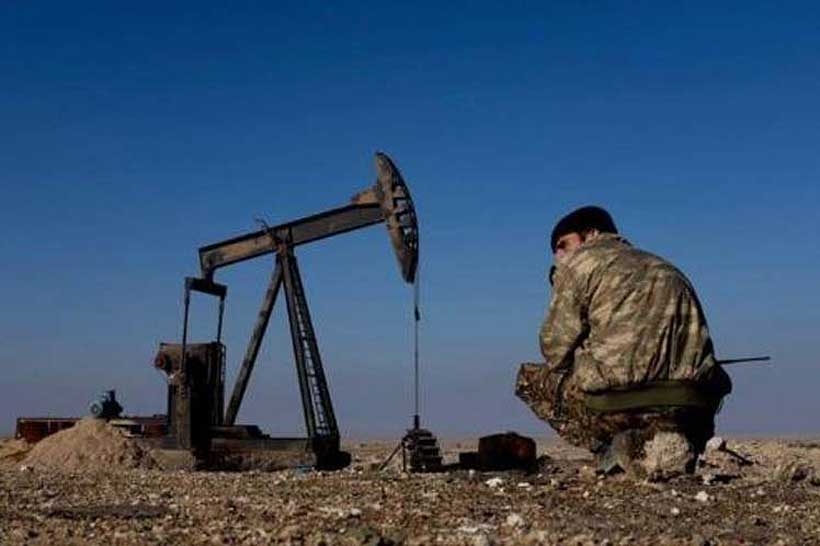 Trump's desire for Syrian oil has led observers to consider it as the beginning of occupying oil wells in other countries, including Libya, Iraq, Saudi Arabia and other Persian Gulf Arab states.
The obsession of the U.S. president with money and oil is obvious for everyone and that is why U.S. military commanders have used this temptation by Trump to persuade him to keep some troops in Syria.
On October 28, Trump said, "We are keeping the oil — remember that. Forty-five million dollars a month? We have secured the oil".
Last week, news sources reported that the U.S. president has agreed to develop military missions to protect oilfields in eastern Syria.
The Turkish Anadolu Agency reported that the U.S. has established a new military base in the oil-rich parts of Deir ez-Zur in Syria.
In this regard, Trump announced the settlement of some U.S. companies in Syria's east to invest in and exploit oilfields. It was a move that drew Russian backlash.
Russian opposition to Trump's oil ambitions
Russian Foreign Minister Sergey Lavrov said in a statement in late October that the Syrian oil is the focus of U.S. attention. In a phone call with U.S. Secretary of State Mike Pompeo, Lavrov said it was important to refrain from "steps undermining the sovereignty and territorial integrity" of Syria.
Russian Defense Ministry spokesman Major General Igor Konashenkov also said, "This, what Washington is doing now — capturing and maintaining control through the use of arms over oil fields in eastern Syria — that is, to put it simply, international, state-sponsored banditry," DW reported on October 26.
Konashenkov said tank trucks guarded by U.S. military servicemen and private military companies smuggle oil from fields in eastern Syria to other countries.
Russian Deputy Foreign Minister Sergei Vershinin also pointed to U.S. efforts to reinforce its presence in Syrian oil-rich lands, calling it an illegal act by Washington. Vershinin also said that Moscow will never accept the policy that the U.S. is pursuing in Syria.
The Russian Defense Ministry in recent weeks has also released satellite images of some areas in Syria showing that U.S. troops have created security guard to smuggle Syria's oil. Earlier, images of eastern Syria were released documenting oil trucks were traveling across Syria-Turkey borders, an action which reveals the goals of those countries which support terrorism in Syria.
Syria's oil reserves
In terms of oil reserves, Syria is in 32nd place after Malaysia and ahead of Argentina, with 2,500,000,000 barrels. Syria's known oil reserves are mainly in the eastern part of the country in Deir ez-Zor, the second largest Syrian province after Homs. The rest of reserves are in other provinces such as Hama, Ar Raqqah and Homs.
Before the beginning of civil war in 2011, Syria was extracting 385,000 barrels of light crude oil with an approximate value of €3 billion, which were being transferred to Homs via pipeline. 89,000 barrels of the extracted oil were being refined and used for domestic uses. The rest was being exported through port of Baniyas.
Lebanon has uncovered some oil and gas reserves in the Mediterranean. Syria can also explore some of these reserves as it has long coasts along the Mediterranean if it invests in its territorial waters.
U.S. actions in eastern Euphrates
Now that the defeat of terrorists is clear to everyone, the U.S. is seeking to create an economic crisis in Syria by using oil as a tool against Damascus. This is the reason why it is seizing the country's oil reserves and also pressures Damascus to accept Washington's conditions.
From our partner Tehran Times
Middle Eastern protests: A tug of war over who has the longer breath
Mass anti-government protests in several Arab countries are turning into competitions to determine who has the longer breath, the protesters or the government.
In Algeria, Lebanon and Iraq, countries in which the leader was either forced to resign or has agreed to step down, authorities appear to be dragging their feet on handovers of power or agreed transitional power sharing arrangements in the hope that protesters, determined to hold on to their street power until a political transition process is firmly in place, either lose their momentum or are racked by internal differences.
So far, protesters are holding their ground, having learnt the lesson that their achievements are likely to be rolled back if they vacate the street before having cemented an agreement on the rules of the transitional game and process.
Algerians remain on the streets, seven months after President Abdelaziz Bouteflika was forced to step down, in demand of a complete change of the political system.
Scores of recent arrests on charges that include "harming national unity" and "undermining the morale of the army" have failed to deter Algerians who refuse to accept the military's proposed December 12 date for elections.
Lebanon enters its second months of protests with the government going through the motions but ultimately failing to respond to demands for a technocratic government, a new non-sectarian electoral law and early elections.
An effort to replace prime minister Saad Hariri with another member of the elite, Mohammad Safadi, a billionaire businessman and former finance minister, was rejected by the protesters.
"We are staying here. We don't know how long – maybe one or two months or one or two years. Maybe it will take 10 years to get the state we are dreaming of, but everything starts with a first step." said filmmaker Perla Joe Maalouli.
Weeks after agreeing to resign in response to popular pressure, Iraqi prime minister Adil Abdul Mehdi appears to be increasingly firm in his saddle.
Much like what prompted US President George H.W.. Bush to first call in 1991 for a popular revolt against Saddam Hussein and then give the Iraqi strongman the tools to crush the uprising, Mr. Mehdi is holding on to power in the absence of a credible candidate acceptable to the political elite to replace him.
Mr. Mehdi's position is strengthened by the fact that neither the United States nor Iran wants a power vacuum to emerge in Baghdad.
Backtracking on Mr. Mehdi's resignation and refraining from appointing a prime minister who credibly holds out the promise of real change is likely to harden the battle lines between the protesters and the government.
The tugs of war highlight the pitfalls protesters and governments need to manoeuvre in what amounts to a complex game with governments seeking to pacify demonstrators by seemingly entertaining their demands yet plotting to maintain fundamental political structures that anti-government activists want to uproot.
The risk of a tug of war is that protests turn violent as happened in Hong Kong or in Lebanon where cars of parliamentarians were attacked as they drove this week towards the assembly.
Meeting protesters' demands and aspirations that drive the demonstrations and figure across the Middle East and North Africa, irrespective of whether grievances have spilled into streets, is what makes economic and social reform tricky business for the region's autocrats.
Its where what is needed for sustainable reforms bounces up against ever more repressive security states intent on exercising increasingly tight control.
Sustainable reform requires capable and effective institutions rather than bloated, bureaucratic job banks and decentralisation with greater authorities granted to municipalities and regions.
Altering social contracts by introducing or increasing taxes, reducing subsidies for basic goods and narrowing opportunities for government employment will have to be buffered by greater transparency that provides the public insight into how the government ensures that it benefits from the still evolving new social contract.
To many protesters, Sudan has validated protesters' resolve to retain street power until transitional arrangements are put in place.
It took five months after the toppling of president Omar al-Bashir and a short-lived security force crackdown in which some 100 people were killed before the military, the protesters and political groups agreed and put in place a transitional power-sharing process.
The process involved the creation of a sovereign council made up of civilians and military officers that is governing the country and managing its democratic transition.
Even so, transitional experiences have yet to prove their mettle. Protesters may have learnt lessons from the 2011 popular Arab revolts that toppled the leaders of Tunisia, Egypt, Libya and Yemen.
Yet, this time round, protesters lack the broad-based international empathy that 2011 uprisings enjoyed and are up against more than domestic forces backed by conservative Gulf states.
Powers like Russia and China make no bones about their rejection of protest as an expression of popular political will.
So has Iran that has much at stake in Iraq and Lebanon, countries where anti-sectarian sentiment is strong among protesters, even if the Islamic republic was born in one of the 20th century's epic popular revolts and is confronting protests of its own against fuel price hikes.
Iran's next parliamentary election hinges on economic problems, US sanctions effective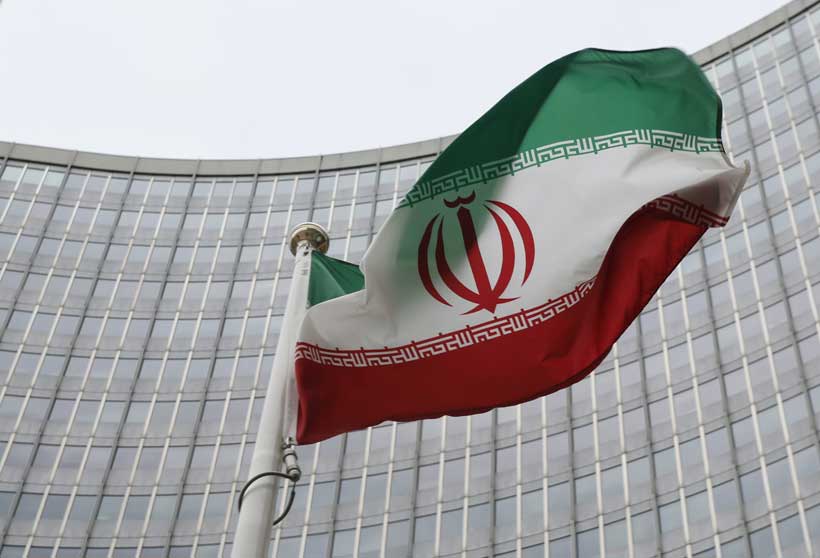 It seems any faction focuses on solving the economic problems, has more chance for victory in the parliamentary elections.
The eleventh elections of the Islamic Parliament in Iran will be on Feb 21, 2020 across the country. Seyed Salaman Samani spokesman of Interior Ministry said in an interview that has published on the official website of the ministry.
About 4 months have remained to the elections, but the politicians and parties have started to organize their campaigns and planning for victory.
The current parliament was formed from 41 percent Reformers and Moderates, 29 percent Principlists, 28 percent Independents and 2 percent Minorities, according to the ISNA News Agency.
In Tehran, capital of the country, all seats were gained by the Reformers, but some important cities such as Mashhad as the second city in the country, the Principlists were decisive winners.
But the majority of people and political activists are serious dissatisfactions concerning the function of the parliament, even some experts have emphasized on the famous slogan that says: "Reformer, Principlist, the story is over."
This situation has formed, while Iran`s Parliament has been under control between two parties in the past years. So, some experts seek up the third faction for improving the country's position, but so far the third faction has had not a leader and specific structure.
Due to the Reformers supporting of President Hassan Rouhani in the last presidential elections and lack of his rhetoric realization, the position of the Reformers has weakened increasingly. For example, Rouhani said during the contests of the presidential elections about 2 years ago in Iran television that If Iranians reelect me, all sanctions even non-nuclear sanctions will be lifted. But now, the sanctions against Iran have increased and the economic situation of the people has hurt extremely.
But recently, many celebrities of Iran have regretted concerning supporting Rouhani like Ali Karimi the former football player and Reza Sadeghi the famous singer, they demonstrated their regret on social media. So, some suggested that the victory of Principlists in the elections is certain.
"The Principlists need not do anything; they are comfortably the winner of the next parliamentary elections." Sadegh Zibakalam, an Iranian academic reformist said in an interview with Shargh Newspaper.
"We have no chance for parliamentary elections and next presidential elections unless a miracle happens," he added.
The Iranian Principlists are closer to Iran`s supreme leader and guard corps than the Reformers. A political face in the right-wing like, Mohammad Bagher Ghalibaf with the slogans "New Parliament " and "Neo-Principlism " has recalled young people to receive their ability to provide the elections list. Ghalibaf launched his third presidential campaign for the Iranian presidency on April 15, 2017, but on May 15, 2017, Ghalibaf withdrew, but he supported Ebrahim Raisi who is the current chief of Iran`s judiciary.
Another face is the former president Mahmoud Ahmadinezhad. Some experts say Ahmadinezhad has a great plan for the next elections but so far he has not spoken about it. Recently he criticized toughly from the government of Rouhani and Iran's Judiciary. Recently, some of his close activists arrested by Iran's Judiciary, and they are in Evin Prison now. Some analyzers say Ahmadinezhad has high popularity, just as the people have welcomed warmly lately on his travels across the country.
JAMNA or "Popular Front of Islamic Revolution Forces" is another chance for Principlists in the next elections. JAMNA founded in late 2016 by ten figures from different spectrum of conservative factions, in the end, the party elected Ebrahim Raisi as a candidate for the presidential election but Raeisi defeated.
But Reformers are not hopeless, Mohammad Khatami as the leader of the Reformers, who served as the fifth President of Iran from 1997 to 2005 has said statements recently. He has wanted from the government to qualify the Reformers candidates for participation in the political event.
One of the Reformer's big problems in the history of Iran `s elections has been the disqualification by the Guardian Council. According to Iran constitution, all candidates of parliamentary or presidential elections, as well as candidates for the Assembly of Experts, have to be qualified by the Guardian Council to run in the elections.
Some Reformers in reformist newspapers state that they will take part in the parliament elections on this condition the majority of Reformers' candidates will be qualified by the Guardian Council.
Some analysts said the Iran parliament has not enough power in order to improve the country's situation. Just as the parliament has approved the bill of "United Nations Convention against Transnational Organized Crime" by a 126 vote in last year, but the Guardian Council has disagreed with it and its fate shall determine by Expediency Discernment Council, while the government has frequently emphasized on the bill. The government believes the approving the bill will cause to reducing the bans about the economic transaction with the world.
Generally, Iran`s economic position is very critical currently, tough sanctions by Trump administration and the defeat of the nuclear deal (JCPOA) has caused that Iranians to be under serious problems. The stuff prices and inflation are at the highest level since Iran`s revolution in 1979. So, it seems any faction that focuses on solving the economic problems, has more chance for victory in the parliamentary elections. Also, the more important issue is the participation rate of people. If dissatisfactions about economic problems will be continued, hope and joy between people would reduce the rate of Participation in the next elections. Some experts say based on experiences in Iran, when the rate of participation in the elections is reduced, the Principlists has a more chance for the victory, because the gray spectrum that is not black or white, usually has a willing to the Reformers. the spectrum includes younger people even teenagers in the urban society.
Some political observers say the gray spectrum has not very willing to participate in the next elections. Some suggested that the future situation, especially in the economic field is very important to make the willingness about the gray spectrum to participate.
Analysts said the winner of the presidential elections 2 years later is the winner of the parliamentary elections on Feb 21, 2020. The majority of the next parliament will affect the political space across the country. This procedure in Iran has precedent. Like the victory of the Reformers in the last parliamentary elections that it caused the Rouhani victory about 2 years ago.