U.S. Defends "Human Rights" of Persecutors of Christians
The Islamic jihad against Christians in Nigeria is proving to be the most barbaric. A new report states that 70% of Christians killed around the world in 2012 were killed in the African nation. Among some of the atrocities committed in March alone, at least 41 people were killed in a suicide bomb attack at a bus station in a predominantly Christian neighborhood.
According to the Christian Association of Nigeria, these attacks "were a signpost of the intended extermination of Christians and Christianity from northern Nigeria."
According to the Rev. Jerome Ituah, "Out of the 52 Catholic churches in Maiduguri diocese, 50 of them have been destroyed by Boko Haram. When two Christian brothers were returning home after Sunday church service, jihadis opened fire on them with machine guns, killing the brothers, as well as three others, and injuring several more Christians.
Another 13 Christian factory workers in Kano were "gruesomely" slain. Said the local bishop: "Reports of the attack reaching us disclosed that on that fateful Saturday at about 7 p.m, Muslim faithful were conducting their prayer close to the affected compound occupied by Christian families, when two taxi cabs stopped in front of the compound and the occupants, who all concealed their arms dashed into the complex and demanded to know why the residents were not part of the 7 p.m. Muslim prayer. They responded by telling the visitors they were Christians and so could not be part of the Muslim gathering. At that point, they separated the men from their wives and children and shot them dead on the spot after ordering the women and children into their homes" to be enslaved.
The bishop added that, "government should show more concern, like it has always done when Muslims are affected; I have not seen that in the case of Christians—that 13 Christians were killed in one straight attack and nothing is heard from the government reflects selective justice because we are aware of compensation paid to Muslim families in situations of this nature."
However, the Nigeria government recently did go on the offensive to try to contain the jihadis in northern Nigeria—only to be chastised by the Obama administration, in the person of John Kerry, who recently warned the Nigerian government not to violate the "human rights" of the jihadi mass murderers.
Categorized by theme, the rest of March's Muslim persecution of Christians around the world includes (but is not limited to) the following accounts, listed by theme and in country alphabetical order, not necessarily according to severity:
Church Attacks
Egypt: According to El Watan News, three Christian brothers were shot dead at their home by automatic weapons a few weeks before two were set to have their weddings. The victims' family was earlier accused of trying to build a church on land they owned because they purchased building material to build a house on that land. The rumors about the building of a church spread during the Friday sermon at the mosque, following which 2,000 Muslims stormed the land and tried to destroy the house, car and tractor, resulting in the murder of the three Christian brothers.
Indonesia: Authorities demolished a church building with a bulldozer in West Java, even as Muslim bystanders cheered and denounced Christians as "infidels." According to Pastor Leonard Nababan, the government is "criminalising our religion." The congregation had gathered around the church in an effort to save it; so did Muslims, shouting, "They're infidels and they've built their church without permission," "Knock the church down now" and "Allahu Akbar."
Iraq: According to Fox News, before the U.S. invasion of Iraq, there were more than 300 Christian churches. Today, a decade after the jihad was unleashed on Christians and their churches, only 57 Christian churches remain in the nation. And "The churches that remain are frequent targets of Islamic extremists, who have driven nearly a million Christians out of the land…" An Iraqi-based human rights organization said that "The last 10 years have been the worst for Iraqi Christians because they bore witness to the biggest exodus and migration in the history of Iraq…. More than two-thirds [of Christians] have emigrated." One of the most dramatic cases of Christian persecution came in late October of 2010, when Al Qaeda members laid siege to Our Lady of Deliverance Church in Baghdad, killing 58 and wounding 78. According to an AP report "Iraq's Catholic Christians flocked to churches to celebrate Easter Sunday [in March], praying, singing and rejoicing in the resurrection of Christ behind high blast walls and tight security cordons… [emphasis added]."
Libya: A Coptic Christian church located in Benghazi was attacked by armed Muslims. The jihadis severely beat and shaved the beard and mustache of Father Paul, the priest of the church, as a sign of humiliation. They also beat the deacon and nine attendees. Meanwhile, because Egypt's Muslim Brotherhood-led government had done little regarding the systematic abuse of Egyptian citizens in Libya, including the murder of one under torture, Copts demonstrated in front of the Libyan embassy in Cairo—prompting yet another attack on the Benghazi church, which was set on fire.
Pakistan: In response to one Christian man accused of blaspheming Islam's prophet thousands of Muslims attacked the Christian Joseph Colony of Lahore, burning two churches, one Catholic, the other a Seventh Day Adventist, as often happens in Pakistan in the context of collectively punishing Christians.
Sudan: According to Morning Star News, Khartoum's jihad continues to "rid the area of non-Arabs and Christianity": the Evangelical Church in the Nuba was "reduced … to ashes" after an aerial bombardment. Days later, another bombing campaign left two dead and twelve injured, in the Christian-majority region. "These bombardments are major sources of fear among the people in South Kordofan," said a church leader.
Turkey: The 5th century Studios Monastery, dedicated to St. John the Baptist, is set to go from being a branch of the Hagia Sophia—Christianity's grandest cathedral, which was transformed into a mosque, after the Islamic conquest and is currently a museum—to being an active mosque. Many Turkish Muslims continue calling for the return of the Hagia Sophia itself to a mosque.
Apostasy, Blasphemy, Proselytism
Holland: A 43-year-old Iranian Muslim convert to Christianity was found murdered. According to the Farsi Christian News Network, the victim went to church the afternoon he was killed: "The shocking news of this senseless murder has brought grief and sorrow to the local Christians, Iranian-Christian community, and asylum seekers across the country." Christians constitute a large percentage of the Iranians seeking asylum in Holland. (Islamic Sharia law calls for the killing of apostates, and converts to Christianity are regularly targeted in the Islamic world.)
Iran: During a major conference, a Shi'ite leader claimed that Islam was under attack by Christianity in Iran: "Christian booklets and brochures are being sent to people's doors for free in many areas… Christianity is being preached in many shops in the Islamic city of Mashhad. Also Christian booklets are sent to people's addresses without restrictions." But a Mohabat News spokesperson said "Of course, the Islamic cleric did not provide any supporting evidence for his claim. However, it seems their sole purpose in bringing up and repeating these claims is to provoke security authorities against, and provide the means for increased pressure on Iranian Christians converts."
Kazakhstan: Vyacheslav Cherkasov , a Christian street evangelist, was detained for offering Christian literature to passersby and fined the equivalent of one month's wages on charges of "violating the rules" regarding "importing, publishing and distribution of religious literature" which came into force in 2011. The court ordered the destruction of his 121 pieces of Christian literature, including Bibles and children's Bibles, in the first such ruling since the nation gained independence from the Soviet Union in 1991. Local Council of Churches Baptists said in published remarks: "We were shocked—this is sacrilege and illegality."
Pakistan: The blasphemy case against Rimsha Masih, the 14-year-old Christian girl who was earlier arrested for "blasphemy" when a Muslim cleric falsely claimed that she burned a Koran, has been reopened. According to a BosNewsLife report, "A police investigator asked the Supreme Court in Islamabad to reopen the case" against the Christian girl, "saying he was pressured by the government to drop charges against her after an international outcry." She and her family are currently in hiding. A court is also considering a death sentence against 47-year-old Martha Bibi, a Christian and mother, due to alleged "derogatory remarks" about Muslim prophet Muhammad. Another Christian man was arrested after a Muslim accused him of blasphemy. But his arrest was not enough to appease the 3000 strong mob that went on to collectively punish the nation's Christians, burning two churches, some 200 Christian homes, and stealing their property.
Somalia: Muslim militants murdered yet another Christian. Ahmed Ali Jimale, 42, was killed by two men as he stood outside his house, near a police station. Among other things, the man was accused of apostasy—on the widespread assumption that all Somalis are born Muslims—and, because he worked as a teacher, of "introducing the children to foreign Christian religion"; Muslim militants had warned him that "we shall come for your head." A friend of the slain said "Jimale was a good man who helped our community. His widow is very scared and afraid, not knowing what will happen." He also leaves behind four children, ages 10, 8, 6, and 4.
Dhimmitude
[General Abuse and Suppression of Non-Muslims as "Tolerated" Citizens]
Egypt: Muslim rioters in town of Kom Ombo threw firebombs and rocks at police after Friday mosque prayers in an effort to storm a church where they claimed a Muslim woman who converted to Christianity was hiding. Violence began when a 36 year-old Muslim woman, who had been missing for five days, was allegedly seen outside the church with a female Christian friend. Days later, hundreds of Muslims marched in the town of al-Wasta, to protest the disappearance of another young Muslim girl and accuse the priest of St. George's Church of using "black magic" to lure her to Christianity. They hurled stones at the church; Coptic shops were forced to close down; Salfis threatened to kidnap a Christian girl if their Muslim girl did not return. However, Watani newspaper had already reported that the Muslim girl sent an open letter to her family, posted on the Internet, saying that she ran away because she was sexually abused by her uncles, was forced to marry a man she did not want, and that she had left Egypt and was married to a Muslim man. Unrelatedly a Fox News report states that "Islamic hard-liners stormed a mosque in suburban Cairo, turning it into [a] torture chamber for Christians who had been demonstrating against the ruling Muslim Brotherhood in the latest case of violent persecution that experts fear will only get worse." And according to a Voice of Russia report, "up to 100,000 Christians have left Egypt since the Muslim Brotherhood came to power. Some of those have arrived in Moscow."
Iran: According to Fox News, a UN report indicates that "Iran's hard-line regime has intensified its violent crackdown on Christians and other religious minorities, even imprisoning nursing mothers for practicing their faith…" The March report provides a "rare, detailed view into the shocking treatment of Christians in Iran, where American Pastor Saeed Abedini is serving an eight-year sentence for his alleged work with Christians." According to a UN expert on human rights in Iran, "The persecution of Christians has increased. It seems to target new converts and those who run house churches…. more than 300 Christians have been arrested since June 2010, according to the report." Most recently, Five members of the Church of Iran denomination appeared before a judge and "charged with disturbing public order, evangelizing, action against national security and an internet activity against the system."
Pakistan: After 3,000 Muslims attacked a Christian village—burning two churches and some 200 homes—the government punished Christians for protesting. According to the Daily Times, "Christians around the country are incensed by the recurring theme of blasphemy allegation followed by attacks and burning down of their vulnerable communities. They have held protests across the country in a concerted effort to vent their disgust at the recent incident and to show solidarity with the victims… Lahore police used the opportunity to beat the innocent Christian protesters. They shot tear gas shells at them and beat them with sticks. Yet when the Muslim attack took place they stood back and watched till the town had been razed to the ground…Muslims of Jhelum city have threatened to burn Christians home in response to the protests. Now the community is living in fear of reprisals for their simple act of condemning violence and the blasphemy laws of Pakistan."
Sweden: According to Charisma News, "Christians in Iran face arrest, torture, even death. But that doesn't seem to matter to Swedish immigration officials. Sweden wants to send Iranian Christian asylum seekers, who left Islam, back to Iran where they could be killed. Iran is one of the most dangerous places in the world for Christians. As apostates from Islam, they face grave danger in this country. But their requests for asylum status that could save their lives have been denied."
Syria: According to a Catholic leader, up to 30,000 Christians have fled the city of Aleppo, and two priests were abducted and held for a ransom of 15 million Syrian pounds each. Christians are regularly kidnapped and beheaded by jihadi rebels. Also, a short English-language video appeared where Fr. Fadi al-Hamzi told of how his uncle was recently murdered: "They killed him because he is Christian, they refuse to have any Christians in Syria. … I'm not afraid; my uncle died, he's immortal now. I can be like him." When asked if he was worried if Christians would be massacred if the U.S.-supported jihadis overthrew the government, the priest said , "Yes, yes, this will be… they don't want us here." Christians were in Syria 600 years before Islam conquered the nation.
About this Series
Because the persecution of Christians in the Islamic world is on its way to reaching pandemic proportions, "Muslim Persecution of Christians" was developed to collate some—by no means all—of the instances of persecution that surface each month. It serves two purposes:
1) Intrinsically, to document that which the mainstream media does not: the habitual, increasingly chronic, Muslim persecution of Christians.
2) Instrumentally, to show that such persecution is not "random," but systematic and interrelated—that it is rooted in a worldview inspired by Sharia.
Accordingly, whatever the anecdote of persecution, it typically fits under a specific theme, including hatred for churches and other Christian symbols; apostasy and blasphemy laws; sexual abuse of Christian women; forced conversions to Islam; theft and plunder in lieu of jizya (tribute); overall expectations for Christians to behave like cowed "dhimmis" (barely tolerated citizens); and simple violence and murder. Oftentimes it is a combination thereof.
Because these accounts of persecution span different ethnicities, languages, and locales—from Morocco in the west, to India in the east, and throughout the West, wherever there are Muslims—it should be clear that one thing alone binds them: Islam—whether the strict application of Islamic Sharia law, or the supremacist culture born of it.
Turkey signals sweeping regional ambitions
A nationalist Turkish television station with close ties to President Recep Tayyip Erdogan has dug up a 12-year-old map that projects Turkey's sphere of influence in 2050 as stretching from South-eastern Europe on the northern coast of the Mediterranean and Libya on its southern shore across North Africa, the Gulf and the Levant into the Caucasus and Central Asia.
Buoyed by last year's Azerbaijani defeat of Armenia, TGRT, a subsidiary of Ihlas Holding, a media and construction conglomerate that has won major government tenders, used the map to advance a policy that has long constituted the agenda of some of Mr. Erdogan's closest advisors.
The broadcasting of the map, first published in a book authored by George Freidman, the founder of Stratfor, an influential American corporate intelligence group, followed calls by pan-Turkic daily Turkiye, Ihlas' daily newspaper that has the fourth-largest circulation in Turkey, to leverage the Azerbaijani victory to create a military alliance of Turkic states.
In a country that ranks only second to China as the world's foremost jailer of journalists, Ihlas Holding media would not be pushing a pan-Turkic, Islam-laced Turkish regional policy without tacit government approval at the very least.
The media group's push reflects Turkish efforts to capitalize on the fact that Turkey's latest geopolitical triumph with Azerbaijan's Turkish-backed victory is already producing tangible results. The military victory has positioned Azerbaijan, and by extension Turkey, as an alternative transportation route westwards that would allow Central Asian nations to bypass corridors dominated by either Russia or Iran.
Turkmenistan, recognizing the changing geopolitical map, rushed in January to end a long-standing dispute with Azerbaijan and agree on the joint exploitation of Caspian Sea oil deposits. The agreement came on the heels of a deal in December for the purchase from ENI Turkmenistan of up to 40,000 tonnes of petroleum a month by the State Oil Company of Azerbaijan Republic (SOCAR).
The agreement could boost the completion of a Trans-Caspian natural gas pipeline (TPC) that would feed into the recently operational Southern Gas Corridor (SGC), bypass Russia and Iran, and supply Greece and Bulgaria via the former Soviet republic.
Last month, Azerbaijan agreed with Turkmenistan and Afghanistan to develop the Lapis Lazuli transport corridor that would link the war-ravaged country to Turkey. At about the same time, Kazakhstan began exporting copper cathodes to Turkey via Azerbaijan in a first step intended to capitalize on the Caucasian nation's position as a transit hub.
Azerbaijan and Turkey's newly found advantage has rung alarm bells among Russian and Iranian analysts with close ties to their respective governments even though the TGRT broadcast may have been primarily intended to whip up nationalist fervour at home and test regional responses.
Russian and Iranian politicians and analysts appeared to take the broadcast in that vein. Nonetheless, they were quick to note that Friedman's projection includes Russia's soft underbelly in the northern Caucasus as well as Crimea while Iranians took stock of the fact that the Turkish sphere of influence would border on Iran to the north, south and west.
Turkey and Ukraine have in recent months agreed to cooperate in the development of technologies with military applications related to engines, avionics, drones, anti-ship and cruise missiles, radar and surveillance systems, robotics, space, and satellites. Turkey has refused to recognize Russia's annexation of Crimea, home to Crimean Tartars, and criticized Russian support for Ukrainian rebels.
Most Russian commentators sought to downplay the significance of the map, leaving Andrei Krasov, deputy chairman of the defence committee of the Russian parliament's lower house to warn that "if they (the Turks) want to test the strength of the Russian spirit and our weapons, let them try."
With Iran excluded from TGRT and Stratfor's projection of Turkey's emerging sphere of influence, Iranian officials and analysts have largely not responded to the revival of the map.
Yet, Iran's actions on the ground suggest that the Islamic republic has long anticipated Turkish moves even though it was caught off guard by last year's Azerbaijani-Armenian war.
For one, Iran has in the past year sought to bolster its military presence in the Caspian Sea and forge close naval ties with the basin's other littoral states – Russia, Azerbaijan, Turkmenistan, and Kazakhstan.
Viewed from Tehran, TGRT's broadcasting of the Stratfor map was the latest in a series of provocative Turkish moves.
They include Mr. Erdogan's recital of a nationalist poem while attending a military parade in Azerbaijan that calls for reuniting two Iranian ethnic Azeri provinces with the former Soviet republic and publication by state-run Turkish Radio and Television's Arabic service of a map on Instagram, depicting Iran's oil-rich province of Khuzestan with its large population of ethnic Arabs as separate from Iran.
The Instagram posting came days after the disclosure that Habib Chaab, a leader of the Arab Struggle Movement for the Liberation of Ahvaz, or ASMLA, had been kidnapped in Istanbul by an Iraqi Kurdish drug baron in cooperation with Iranian intelligence and transported to Iran.
While senior Iranian officials talked down the Turkish provocations, Iran's semi-official Fars News Agency left little doubt about what Iran's true sentiments were.
"Those who have greedy eyes on the territories this side of the Aras River had better study history and see that Azerbaijan, specifically the people of Tabriz, have always pioneered in defending Iran. If Iran had not helped you on the night of the coup, you would have had a fate like that of former Egyptian President Mohammed Morsi,' protesters chanted in front of the Turkish consulate in Tabriz, the capital of Iran's East Azerbaijan province.
The protesters were responding to Mr. Erdogan's poem recital and referring to the failed military coup against him in 2016 as well as the toppling of Mr. Morsi in 2013 in a takeover by the Egyptian armed forces.
Notes on Turkish Politics (5): The Need for a Vibrant Civil Society
This is the last piece of my "Turkish politics" article series. In this piece, I will try to address the role of civil society in Turkish political life and democracy in a brief way.
The role of civil society is very important in shaping the democratic institutions and processes in a polity. Turkish political culture has long been characterized by having a weak civil society and strong state mechanism. As noted in my earlier piece titled "Notes On Turkish Politics (I): Strong State Tradition"Turkey has a "strong state tradition" as first stressed by distinguished Turkish academic Metin Heper. The non-state units and grass-roots movements have been weak in Turkish political life due to a number of reasons which also lead to democratic erosion.
Civil society is related with autonomous social units and organizations like voluntary associations, private companies, private associations etc. These social units or organizations that make up civil society are based on the principle of recognition of basic human and civil rights. It is known that civil society is seen as one of the basic social bases of liberal democracy.
The historical background of Turkey from the very beginning of the Republic experienced an evident antagonism between the state and the society. The military, the high bureaucracy and some academics along with some particular media actors used to show a certain amount of distrust towards the society until the multi-party politics.
In the post-1980 period, a revival of civil society was witnessed. Turkey went through important changes in the 1980s as the free market economy policies were accepted. One of the most important consequences of this change was the development of the systems of communication and information and this development empowered civil society actors as well. Turgut Özal has been one of the influential political elites paving the way for the strengthening of Turkish civil society. Özal challenged Kemalist state tradition to some degree. As an extension of Özal's liberal policies, a free market economy was formed and legal obstacles to political freedom were also removed by abolishing Articles 141, 142, and 163 of the 1982 Constitution, which prohibited the free expression of thought (Çaha, 2001).
The 1990s witnessed a military intervention and this "post-modern" coup narrowed the arena for civil society associations and certain identities like that of Islamic identity were vilified by the state elites.
In the early years of the AK Party rule (up until 2010 referendum) Turkey saw positive developments in terms of democratization and this played a positive role for civil society as well. However, in the last years, Turkish civil society has begun to weaken once again. A recent example of this is Turkey's NGO bill that was introduced in late 2020. In a news article published by Duvar English, the warnings of Human Right Watch were addressed. According to HRW, the bill introduces "annual inspections of nongovernmental groups, which will severely affect their activities since the inspections frequently last months and reduce the group's capacity to operate. It introduces severe fines if the Interior Ministry deems a group's online fundraising unlawful."
In one of my articles titled "Turkish Political Culture and Civil Society: An Unsettling Coupling?" published in 2011, I wrote the following about the relationship between civil society and political culture for Turkish context:
"The Turkish case indicates that the advancement of civil society is closely related to the function of and the role of state. The governance of state in accordance with the rule of law and its neutrality is necessary for the advancement of a competitive social environment where social groups can freely compete. Also, it is important to note that there is almost a direct relationship between civil society and democracy."
Turkey needs a vibrant civil society to have a working democracy and of course civil society is only one piece of the prerequisites for democracy!
Cited resources
Burak Begüm, 2011, "Turkish Political Culture and Civil Society: An Unsettling Coupling?" 19264 (dergipark.org.tr) (Access Date: 20.02.2021)
Çaha Ömer, 2001, "The Inevitable Coexistence of Civil Society and Liberalism: The Case of Turkey", Journal of Economic and Social Research 3, 2.
Duvar English, (Dec. 24, 2020), "Turkey's NGO bill threatens civil society, says HRW" Turkey's NGO bill threatens civil society, says HRW (duvarenglish.com) (Access Date: 20.02.2021)
The Influence of Persian Racism on Status of Azerbaijani Turks in Iran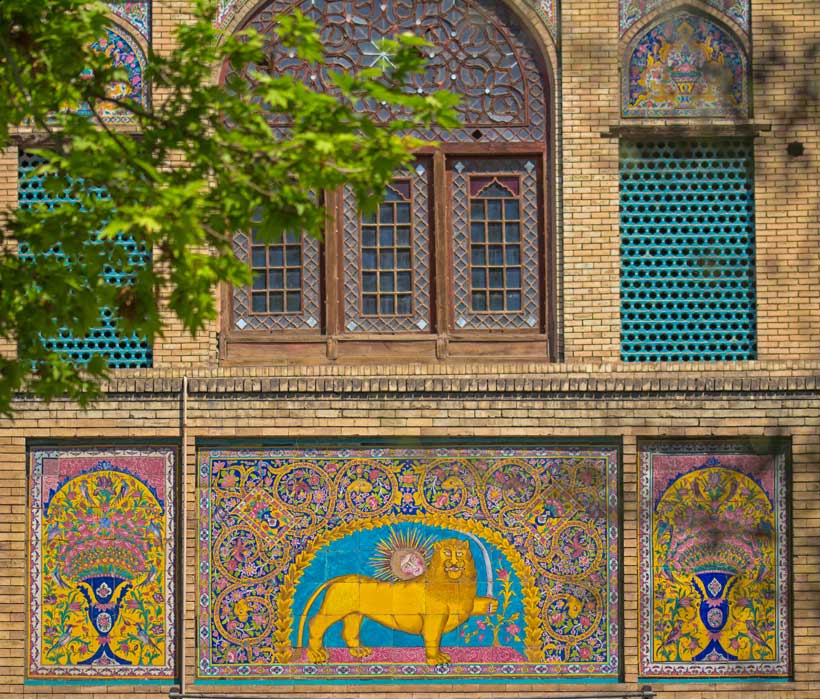 Language is the carrier of the people's culture and is one of the fundamental national identity elements. Therefore, the culture and identity of the nation can strengthen by the powerful and widespread language. Reinforcing the language needs official and systematic support. Otherwise, in the age of informational technology and communication, the languages spoken by a small group of people may disappear under the influence of powerful languages and cultures widely used by influential ethnics and nations worldwide. Indeed, the fade or thrive of native languages depends on the government, socio-economic development, and cultural context. Deliberately, racist states fulfill the assimilation policy to decay the other native languages to reinforce imposed language. They mobilize all their resources to implement this policy by resorting to military and security forces. Iran is a diverse society with several ethnicities, languages, and cultures. In order to Persianization of the other non-Persian people like Turk, Arab, Kurd, Baloch, Lor, Persian-centered government performs the racist politics against them across the country. Turk ethnicity is the largest ethnic group in Iran that has been subjected to Persian racism and internal colonization since 1925.
There are no accurate statistics about the number of Turkish ethnicity members in Iran because the authoritarian racist Iranian state has not allowed independent censuses, and statistics are mostly based on estimates. According to the Ethnologue, more than 38 percent of Iran's population are Turks, mainly Azerbaijani Turks who live in the northwest of Iran, and that region is known as South Azerbaijan. Since 1925, with the beginning of the Pahlavi regime, people with Turkish identity and other non-Persian ethnic groups have been deprived of primary rights like education to the mother language. This racist process has aimed to indicate and impose the language, history, culture, and identity of the Persian ethnic group as the only authentic and superior for all Iranians. Since establishing the Pahlavi regime in Iran, assimilation and alienation of Turkish ethnic groups have been continuing, and widespread protests for racist policies have not succeeded, and Turk activists' peaceful actions have not sustained the Iranian regime from its inhumane racist behavior. Turks do not have any right to promote their culture and language. Turkish children must educate in Farsi, and all official correspondences have to be in the inflicted language. Since the formation of the Pahlavi monarchy, approximately the name of more than 500 areas like village, city, river, lake, and forest has been changed from Turkish to Persian terms. Furthermore, depriving Turk children of learning and education in their mother language is one of the main reasons for high illiteracy rates, the decline in academic performance, and a sense of humiliation of those children compared with Persian children. That racist ideology has accompanied most scholars, academicians, writers, journalists, poets, thinkers, teachers, and intellectuals' support, and it has reached the Persian society sphere. They humiliate Turks in their writing, interviews, newspapers, and particularly in state media. For example, they analogized the Turkish people to cockroaches with feeding on toilets in the state-run Iran newspaper in May 2006 that sparked extensive protests in various Turkish cities, especially Tehran; dozens of protestors were killed and injured, hundreds of demonstrators detained and sentenced to long prison terms. Consequently, the policies that have been implemented against the Turks in Iran since the commencing of Pahlavi monarchy have been a linguistic and identity genocide for the benefit of strengthening the Persian language culture and identity. Because in their thought, Turkish language, culture, and identity are significant threats to the existence and expansion of the Persian language and culture and could jeopardize the territorial integrity.
Simultaneously, with linguistic assimilation and identity alienation policies, Persian-oriented colonial plans against the Turks have been plotted after the Raza Khan coup. Based on colonial policies, every year the bulk of the country's budget flowed to the Persian regions to create prosperity and establish manufacturing companies and industrial centers. For instance, the comparison of Ardakan located on the desert in central Iran and Varzegan surrounded with copper and gold mines and forest represents that Ardakan is provided with many factories, but Varzegan is deprived. Overall, most Persian regions are in a good situation regarding welfare amenities, prosperity, and workplaces compared with non-Persian areas. Besides, the Turkish regions' colonialization causes severe desperation and migration of Azerbaijani Turks to the Persian regions who confront with humiliation by racist society with a high level of supremacy. Under such conditions, they become more assimilated into the Persian language and culture and alienated from their original identity. Indeed, economic colonialization, assimilation, and alienation policies are positively correlated in Iran and reinforce each other against non-Persian ethnic groups.
Despite the repression atmosphere and oppressive politics of governing apparatuses in Iran, South Azerbaijan National Movement activists continue their peaceful struggle against the racist Iranian government's colonial policies. In contrast, the Islamic Republic security forces raid demonstrations and activists' homes, detain them, and sentence them to long prison terms by holding arbitrary trials on baseless and false accusations like "Propaganda against the regime", "acting against national security" and separatism. For instance, Abbas Lesani is a famous Azerbaijani activist who was recently sentenced to 15 years in prison for his legal activities such as demanding education in the mother language at schools by the Ardabil appeal court. The supreme court of Iran rejected his objection and upheld the appeal court decision. Therefore, Azerbaijani Turk activists' initial demands are establishing the schools in the Turkish language and ending the economic discrimination, which has hindered the equitable development of the Turkish-populated areas in Iran.
Although the linguistic assimilation, alienation, and systematic racist activities of the government to eradicate the language, culture, and identity of the Turkish society in Iran have caused the Persianization of different generations during the last century, with the awakening and spontaneity of Turks, Turkish language and culture are a critical requirement to retrieve their ethnic identity. Moreover, their national values, beliefs, culture, and identity are embedded within the language. For this reason, education in the mother tongue can play vital role for the extrication of the Turks from the bondage of Persian colonialism. Also, it can neutralize the adverse effects of racist policies against these oppressed people. However, denial, repression, and government oppression have led to an increase in identity-seeking in the Turkic-speaking regions, especially in South Azerbaijan, and it intensifies exponentially over time. The Director-General of the Civil and Personal Status Registration office recently talked to the media that 40 percent of the people names in East Azerbaijan province are in Turkish. Despite official restrictions, it demonstrates that activities to revive the Turkish language, culture, and identity continue between Azerbaijani Turks and other tribes with Turkish identity throughout Iran. On the other hand, the Iranian government's racist policies against the Turks have intensified ethnic divisions and divergence among the Turks, and the denial policy and repression cause a gradual reduction in their desire for territorial belonging to Iran.