The France/Jihadist Critical Mass
On May 25, a 21-year-old soldier named Cédric Cordiez was stabbed in the neck in the La Defense district of Paris. He survived, but the aggressor's intention was clearly to kill him (possibly even to sever his head). Four days later, a suspect referred to as Alexandre D., a 22 year-old-convert to Islam, was arrested. He confessed to having acted "on religious grounds."
The Cordiez case is quite similar to the public killing and beheading in London of Lee Rigby, a British soldier, on May 22. One of Rigby's murderers, Michael Adebolajo, a 28-year-old British-African convert to Islam, claimed to have acted in order to retaliate against the British military operations "against Muslims" in Afghanistan. "It is an eye for an eye, a tooth for a tooth," he said before being arrested by the police. "We swear by Allah Almighty that we will never stop fighting you."
Manuel Valls, the French interior minister, drew another, even scarier, parallel: he mentioned Mohamed Merah, the deadliest jihadist terrorist to have operated in France so far.
A French citizen of Algerian descent, Merah shot eight people in eight days last year, from March 11 to March 19: seven were killed on the spot, one survived as a quadriplegic. The victims were selected according to clear criteria. Merah first targeted "defectors ": young men of North African or Caribbean origin serving in the French military (and thus likely to fight or to have fought other Muslims in places like Afghanistan or Mali). Then he murdered Jews (since Jews are deemed to be, as a race, enemies of Islam): three preteen children and a teacher at a Jewish school.
"There are several dozens, perhaps even several hundred, potential Merahs in our country," Valls somberly observed during a press conference on May 29. Indeed, investigations linked to the bombing on September 19, 2012, of a kosher shop in Sarcelles led the police, one month later, to a ramified Islamist network involved in stockpiling weapons and explosive material and in gathering information about Jewish personalities and organizations. Sources say that several other networks have been found since then.
However, some wonder whether the French police and security agencies are indeed "discovering" radical and seditious groups and individuals or just dealing more seriously with groups and individuals they already knew. The fact is that both Merah and Alexandre D. had been followed closely for years and identified as security risks prior to their crimes. The police and the agencies were aware that Merah had extensively traveled to no less than 25 Middle Eastern, Central Asian, Far Eastern, and African countries, including Afghanistan. They even had been briefed negatively about him by the Pakistani and American security agencies. Nevertheless, they had not taken steps against him.
As for Alexandre D. — or Abdelillah, as he insisted on being called after his conversion — Le Monde reports that he was put on file as early as February 20 by SDIG, the special branch of DCRI (the domestic security agency) that monitors Islamist activities. Nothing was done to prevent him from taking action.
Why not? One answer is that democratic countries are not supposed to arrest or intern citizens on the mere suspicion that they might be involved in crimes in the future. Another answer is that preventive action can be counterproductive, as any police department knows: as soon as you arrest suspects, other suspects, or criminals yet undetected, go into hiding.
There are more in-depth explanations as well. Like many other Western security agencies, DCRI and its twin sister DGSE (the French equivalent of the CIA) seem to have difficulties adjusting to a new society inside (multi-cultural, multi-ethnic) and new geopolitics outside (a multi-polar or even apolar world, rather than the Cold War bipolar system). Regarding the specific issues of terrorism and sedition, recent parliamentary reports have pointed to the need for more personnel, including religious experts, translators, psychologists, profilers, and computer wizards. The reports also recommended broader powers of investigation, including electronic investigation, and more inter-agency cooperation.
The ultimate explanation for the French security agencies' shortcomings or inconsistencies may be the extent to which radical Islam, a philosophy and a way of life that rejects democracy and the open society, has grown among the French Muslim minority. Elisabeth Schemla, one of France's most respected journalists, just published a thorough investigation on French Islam, Islam, l'épreuve française (Islam, The French Test). According to her, there are at least 7 million Muslims in France. But the relevant point, Schemla says, is that, by all accounts, about one third of that community — 2 million people at least — "is embracing radical Islam." And this subgroup is clearly expanding, either by winning over more Muslims or by attracting converts.
To use the language of nuclear physics, this is very much like a "critical mass," the point where changes in quantity translate to changes in quality, and where fusion is made sustainable. A democratic government can handle lots of security issues when it enjoys the near unanimous support of its citizens. Things are much more difficult when a sizable and growing part of the nation is in a state of virtual secession, if not virtual civil war. Radical Muslim preachers indoctrinate scores of young French citizens into the concept of jihad (which may mean either religious militancy or holy war). Transnational networks provide for actual military or terrorist training in terrorist camps and facilities all over the world, from the Mahghreb to Syria to Afghanistan or even further. At the end of the day, "dozens and probably hundreds" of new Merahs come back to France.
Manuel Valls must certainly be praised for bluntly appraising the jihadist threat in his country. However, will the global policies of the socialist François Hollande administration, to which he belongs, be helpful? The administration is going to pass a law to allow foreign residents to vote in local elections. This is a reform likely to turn more cities into Muslim enclaves, and to consolidate the grip of radical Islam all over the country.
Western strategic mistake in the Middle East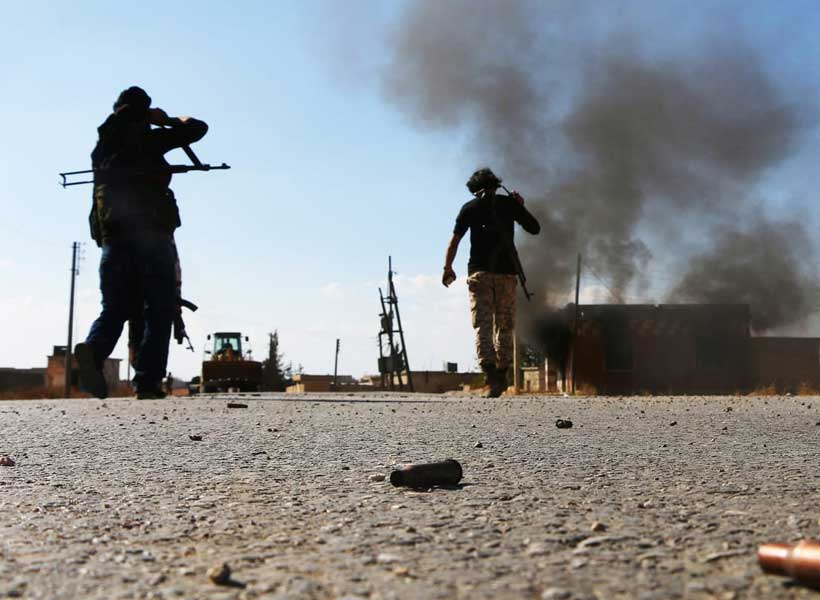 The widespread terrorist acts and catastrophic events of 2016 in Europe have revealed new approaches to extremist and radical groups to create fears among Westerners.
The investigation of the destructive actions of two past years has shown that such terrorist operations were based on networked and coordinated approaches. That is, the terrorist cells carried out their destructive actions based on a timetable group plan. In such circumstances, it is possible to observe such behaviors, given the familiarity of security guards and intelligence agencies in Europe, but it is difficult to change the approaches to monitoring such actions in the two past year. Instead of taking collective action, terrorists use the means of mass destructive actions in their new ways. In such a situation, a person kills public places instead of communicating with the supporters or members of terrorist currents such as ISIL with the aim of shedding people's blood. Events like the French Nazi Crusade, or the accumulation of people in Germany, have been blamed for such an approach. Naturally, the use of such methods and the use of public transport vehicles, or even sticks and gadgets, has provided security and intelligence agencies with a great deal of difficulty in detecting criminal agents.
Evidence suggests that in the new approaches of the ISIL, they are seeking to use any means to achieve their goals, and it is natural that in these circumstances the concept of security in Europe has a change undergone. From another perspective, the use of such practices shows that the Isis are seeking to use any means to demonstrate their power and, along with this issue, to supporters and groups that want to recruit and join terrorist groups. They order that they do not necessarily have to endure the journey to accompany them, but that pro-active agents can arrange their subversive moves at the same location. The facts indicate that the only wolves used for ISIS terrorist groups are the instigation of this issue to Westerners, which, despite the efforts of some countries to eliminate ISIS's fears, and fears of Europeans from recurring events the terrorists will not end.
ISILs are always trying to organize people from the corners of the world for terrorist acts; those who are known for wolves only because of the nature of isolation and psychological frustration. That is why, with many beliefs, this group is now considered to be the most dangerous terrorist organization. In the current situation, although the possibility of reversing and defeating ISIL in the region and eliminating the danger of the formation of the Islamic Emirate of Iraq and the Shamal seems probable, it is important to understand that different groups, including ISIS and other organized terrorist groups, are based on ideological. It seems that in such a case, the disintegration of the organization will not eliminate ISIL's thoughts, but those who have such intellectual foundations will underground forms of state-controlled current state of affairs. Continue their terrorist operations.
While the West's false policy on dual use of terrorism against the developments in the region, especially in Iraq, Yemen, Syria and Libya, is a major contributor to terrorism, the immigration of citizens from different countries, including Europe to Syria and the return of Western terrorists to Europe. Today, more than any other country in Europe is the target of ISIS attacks in Europe, which in the developments in Syria, we saw that the country adopted the strongest positions in support of irresponsible armed groups and some terrorist groups.
We are now witnessing an unholy unity among apparently secular currents claiming liberty with radical Fascist currents and their consensus over the limitation of Islamic groups and the suppression of Muslims. In fact, now, the West is not only captured by ISIS terrorist incidents, but is also threatened by extremist rightwing people who have received a high vote in some elections because of Islamophobia. The same groups that have tackled the asylum seekers have been slogans for victorious dynasties.
On the one hand, non-Muslims who carry out acts of terrorism on the basis of personal or even religious beliefs carry out terrorist acts, the westerners regard the disciples, but at the same time, any Muslim who subjugates propaganda acts based on non-Islamic and non-religious ideas of the Islamic State is a circle Muslims consider his actions taken from Quranic teachings.
Along with this, it should be noted that the West is fully aware of Saudi Arabia's role in current supporting terrorist. The evidence clearly shows the country's financial and spiritual backing of the jihadist Salafi in 2001 and Takfiri Salafi since 2011, and the US Senate's 28-page report contends. However, an attempt by Western countries to pressure Saudi Arabia or change it's political, military, and economic relations with the country does not take place.
At the beginning of the formation of ISIS, the West had the hope that with the issuance of radical Islamists to Syria and Iraq and the emergence of conflicts among Islamic countries, the Takfiris' duty would be completely determined, and the countries of the region would be involved in tribal conflicts. The formation of such a subjectivity in the West, of course, was due to the fact that the insecurity of the region would provide a platform for Islamism and their more active presence in the Middle East and West Asia, but we saw that prostitutes of the chickens return to the nest in Europe, and that the boomerang ISIS sat back in the heart of Europe.
Of course, not all terrorist attacks in Europe can be attributed to the organization of ISIS, and it seems that the basic premise of terrorists is based mainly on the basis of their thinking and reasons, such as family and mental problems, on subversive acts. ISIS, however, uses all its media capabilities to take advantage of these actions, and it has tried to magnify its operational capability by assigning individuals who have sometimes died as a result of terrorist acts and suicide attacks.
On the other hand, terrorism should be viewed as a global issue, and at the same time it should be emphasized that foreign policy of some countries and their interference in the affairs of other countries is one of the factors of the emergence and spread of terrorism. These countries must rethink their policies in order to provide a ground for the elimination of terrorism.
UN launches new framework to strengthen fight against terrorism
United Nations Secretary-General António Guterres launched a new Organization-wide framework on Thursday to coordinate efforts across the peace and security, humanitarian, human rights and sustainable development sectors.
Termed the UN Global Counter-Terrorism Coordination Compact, the framework is an agreement between the UN chief, 36 Organizational entities, the International Criminal Police Organization (INTERPOL) and the World Customs Organization, to better serve the needs of Member States when it comes to tackling the scourge of international terrorism.
Speaking at the first meeting of the Compact's Coordination Committee, at the UN Headquarters, in New York, Mr. Guterres highlighted the need to ensure full respect for international human rights standards and rule of law in countering terrorism.
"Policies that limit human rights only end up alienating the very communities they aim to protect and which normally have every interest in fighting extremism," he said, adding that as a result "such policies can effectively drive people into the hands of terrorists and undermine our efforts on prevention."
He also urged greater vigilance against the misuse of emerging technologies such as artificial intelligence, drones and 3D (three-dimensional) printing, as well as against the use of hate-speech and distortion of religious beliefs by extremist and terrorist groups.
According to the UN Office of Counter-Terrorism, the Coordination Committee will oversee the implementation of the Compact and monitor its implementation. It is chaired by UN Under-Secretary-General for counter-terrorism, Vladimir Voronkov.
At its meeting, the Coordination Committee also discussed strategic priorities for the next two years, based on the sixth review of the Global Counter-Terrorism Strategy, relevant Security Council resolutions and UN Counter-Terrorism Executive Directorate (CTED) assessments as well as Member States requests for technical help.
It also looked into the organization of work and ways to improve the delivery of an "All-of-UN" capacity-building support to Member States.
The UN Global Counter-Terrorism Coordination Compact Task Force will replace the Counter-Terrorism Implementation Task Force, which was established in 2005 to strengthen UN system-wide coordination and coherence of counter-terrorism efforts.
ISIL's 'legacy of terror' in Iraq: UN verifies over 200 mass graves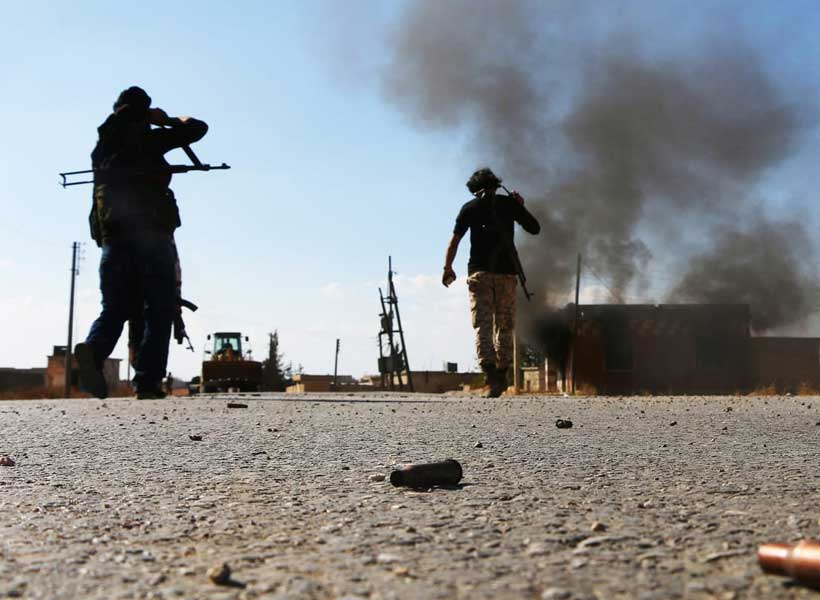 Investigators have uncovered more than 200 mass graves containing thousands of bodies in areas of Iraq formerly controlled by the Islamic State of Iraq and the Levant (ISIL/Da'esh), according to a United Nations human rights report out on Tuesday.
The Office of the UN High Commissioner for Human Rights (OHCHR) and the UN Assistance Mission in Iraq (UNAMI) said the 202 mass grave sites were found in governorates of Nineveh, Kirkuk, Salahuddin and Anbar in the north and western parts of the country – but there may be many more.
In the joint report, Unearthing Atrocities, the UN entities said the evidence gathered from the sites "will be central to ensuring credible investigations, prosecutions and convictions" in accordance with international due process standards.
Ján Kubiš, the top UN official in Iraq and the head of UNAMI, said that the mass grave sites "are a testament to harrowing human loss, profound suffering and shocking cruelty."
"Determining the circumstances surrounding the significant loss of life will be an important step in the mourning process for families and their journey to secure their rights to truth and justice," he added.
Between June 2014 and December 2017, ISIL seized large areas of Iraq, leading a campaign of widespread and systematic violations of international human rights and humanitarian law, "acts that may amount to war crimes, crimes against humanity, and possible genocide," the report states.
Traumatized families have the 'right to know'
The UNAMI-OHCHR report also documents the "significant challenges" families of the missing face in trying to find the fate of their loved ones.
At present, they must report to more than five separate authorities, a process that is both time-consuming and frustrating for traumatized families.
Michelle Bachelet, the UN High Commissioner for Human Rights, underscored that the families "have the right to know."
"ISIL's horrific crimes in Iraq have left the headlines but the trauma of the victims' families endures, with thousands of women, men and children still unaccounted for," she said.
"Their families have the right to know what happened to their loved ones. Truth, justice and reparations are critical to ensuring a full reckoning for the atrocities committed by ISIL."
Victim-centred approach needed
Among its recommendations, the report calls for a victim-centred approach and a transitional justice process that is established in consultation with, and accepted by, Iraqis, particularly those from affected communities.
It also urges a multidisciplinary approach to the recovery operations, with the participation of experienced specialists, including weapons contamination and explosives experts and crime scene investigators.
Alongside, it also calls on the international community to provide resources and technical support to efforts related to the exhumation, collection, transportation, storage and return of human remains to families, as well as their identification, particularly by helping strengthen the national Mass Graves Directorate.