The economics of the 'Turkish Spring'
Pitched battles between anti-government demonstrators and Turkish police over several days at Istanbul's Taksim Square constitute a national uprising against Recep Tayyip Erdogan's incipient Islamist dictatorship. As of this writing on June 2, tens of thousands of regime opponents are in control of the heart of Istanbul while police have withdrawn. The economic distress of Turkish households is an important factor in the country's political upheaval.
News media have already dubbed the demonstrations a "Turkish Spring". That is a turnabout, for the "Turkish model" was touted two years ago as the solution to the economic and social problems of the failing police states of Arab nationalism. Erdogan's supposedly moderate Islamism and dynamic economic management supposedly offered a way out for Egypt and other failed economies of the Middle East.
Erdogan had declared himself a "servant of Sharia" during his 1994 mayoral campaign in Istanbul, but most Western observers chose to take the would-be Turkish dictator at his subsequent word that he would respect the secular character of the Turkish state.
It was never to be. Erdogan did not preside over an economic miracle – contrary to the credulous estimates of many Western observes – but arranged, rather the usual sort of Third World credit bubble, which has left Turkish consumers to tighten their belts in response to a devastating debt burden. "Economic troubles will dominate the political agenda, and Erdogan's claim to leadership of the Islamic world – let alone his own country – will look far less credible," I warned in this space April 23 (see Turkey's ticking debt time-bomb, Asia Times Online), just before Moody's assigned Turkey an investment-grade rating, perhaps the poorest judgment by the rating agency since it put a "AAA" stamp on securities backed by subprime mortgages.
Turkey's problems can't really be compared to the 2011 revolts in Muslim North Africa, to be sure: the country's economy will keep functioning, although far below the expectations of ordinary Turks, and its political system is robust. But the anti-government demonstrations denote a turning point in the fortunes of Turkish Islamism.
The demonstrators' anger, to be sure, centers on Erdogan's creeping dictatorship: the gradual imposition of Islamic law in a Turkish state founded on secular principles, the jailing of hundreds of regime opponents, and the assimilation of enormous economic power into corrupt monopolies controlled by Erdogan's party. Leaked US diplomatic cables claimed in 2010 that Erdogan amassed a huge personal fortune through bribery during his term and commissions on the sale of Turkish assets to foreign investors. [1] Kemal Kilicdaroglu, leader of the secular opposition party CHP, compared Erdogan to Hitler.
Syria's civil war, moreover, sharpens Turkey's sectarian and ethnic divisions. Perhaps a fifth of Turks adhere to the Alevi sect, a branch of Islam that fairly could be described as moderate, and which votes mainly for the secular parties. Erdogan's emergence as the leader of militant Sunnism in Syria as well as Gaza, where he patronizes Hamas, worries the Alevis, who have a long memory of Sunni persecution. The Alevis have little to do with Syria's Alawites, the Assad family's minority sect, but the Alevis have some sympathy for the Assad government because the Turkish Sunnis are so determined to destroy it.
The Kurdish minority comprises more than a fifth of Turkey, and its fertility rate is double or triple that of Turkish-speakers. Ethnic Turkish Sunnis – the population segment to which the ruling Justice and Development Party (AKP) appeals – barely make up a majority of the Turkish population, and the demographic trend will make them a minority in 20 years or less. Syria's two million Kurds have become an independent factor as a result of their country's civil war, with their own municipal administrations and militias. They view Arab jihadists who dominate the rebel forces with justifiable fear and distrust. Again, Erdogan's backing of the Sunni rebels upsets Turkey's Kurds.
Only a small minority of the AKP base, moreover, favors its Islamist agenda. Only 12% of Turks want Sharia to be the law of the land, according to an April 2013 Pew Institute survey, compared to 84% of Muslims in South Asia, 77% in Southeast Asia, and 74% in the Middle East and North Africa.
That is why Erdogan's mandate rested on economic performance. His Sunni fundamentalist agenda does not appeal to the Turkish majority. But he drew votes from secular Turks on the putative strength of his economic management. The analogy to Hitler is in some respects odious, but it holds in characterizing Erdogan's covert agenda to impose an ideological dictatorship. The Turkish public correctly views as creeping Sharia the government's new laws that prohibit the sale of alcohol after 10 pm and ban any portrayal of alcohol consumption in public media.
In his 2011 presidential campaign, Erdogan emulated an earlier Anatolian, namely St Nicholas. As I wrote in a 2012 study for Middle East Quarterly,
Erdogan's bubble recalls the experiences of Argentina in 2000 and Mexico in 1994 where surging external debt produced short-lived bubbles of prosperity, followed by currency devaluations and deep slumps. Both Latin American governments bought popularity by providing cheap consumer credit as did Erdogan in the months leading up to the June 2011 national election. [3]
Erdogan's politically directed generosity has come back to bite Turkish consumers. Personal consumption is falling in real terms. GDP growth is close to zero, propped by a 20% rate of growth in government consumption. With government spending dominating economic activity at the margin, it is not surprising that Turkey's inflation rate stands at 7%.
The aggregate economic data disguise growing distress in the Turkish economy. Government data distinguish salaried employment in the formal sector from "unpaid family employment" and "self-employment". During the past year, employment in the formal sector-has shrunk by 5%, while "unpaid family employment" has risen by 5%. That means simply that manufacturing and service workers with real jobs were laid off and took the bus back to hard-scrabble farms in central Anatolia or sponged on small family businesses. This is disguised unemployment. A 5% shrinkage in the formal economy workforce is a devastating result.
Turkey's economy, oddly vaunted as the next China, relies on low- and medium-tech exports to Europe, the Arab world, and the former Soviet Union. It grew as a cheap-labor outlet for European and some Asian manufacturers and sank as the European economic crisis, Russian economic stagnation and disarray among Muslim trading partners shrank its markets. It has a lower rate of high-school graduation than Mexico and an enormous informal economy. A few Turkish universities teach to world standards, but Turkey has nothing to compare to the talent pool of China, Taiwan or Korea.
To sustain the consumer bubble, Turkey ran a current account deficit that reached 10% in 2012, financed overwhelmingly with short-term debt-provided in large measure, according to anecdotal evidence, by the Sunni Gulf States who view Turkey as a bulwark against Iran.
Turkey's short-term foreign debt is still growing at a 30% annual rate year on year (and at a 70% annual rate during the first three months of 2013). The economic slowdown was supposed to have reduced Turkey's foreign borrowing; instead, it has accelerated. The patience of Turkey's funders in the Persian Gulf is long but not unlimited.
Consumer debt outstanding has risen nearly 10-fold since 2006, and jumped by 40% during the past year. As I noted in my April 23 essay, it is hard to reconcile a 40% annual increase in consumer debt with a 5% annual increase in nominal consumer spending (inflation is running at 7%, so real spending is down by 2%). The data imply that Turkish consumers are borrowing enormous amounts to refinance the interest they owe on their existing debt.
Erdogan's spending spree of 2011 has left Turks with a horrendous hangover. Banks cannot balloon their consumer loan book by 40% a year indefinitely; when the music stops, Turkish households will have to reduce their consumption sharply. Debt-burdened consumers know that this must happen sooner rather than later, and this presentiment probably helps sour the national mood.
"Turkey's longer-term risks are even more daunting," I wrote in the cited essay for Middle East Quarterly. "A developing country cannot sustain a fertility rate that leads to a rapid increase in elderly dependents, yet the fertility rate of Turks for whom Turkish is a first language has been in steady decline over the past fifteen years, falling to only 1.5-equal to that of Europe-while its population is aging almost as fast as Iran's, leaving the country's social security system with a deficit of close to 5 percent of GDP. "If we continue the existing [fertility] trend, 2038 will mark disaster for us," Erdogan warned in a May 2010 speech." Within a generation, half of Turkey's military age men will come from Kurdish-speaking homes if the present trend continues.
In retrospect, analysts of Turkish politics may conclude, Erdogan's Islamism was not a fresh start for Turkey but rather a belated attempt to pour Islamic glue into the cracks that threaten to fracture Turkish society. He may already have failed. A growing proportion of Turkish voters has concluded that they made a deal with the devil, and that the devil hasn't kept his side of the bargain.
Notes:
[1] US cables claim Turkish PM Erdogan has eight Swiss bank accounts, Hurriyet Daily News, November 29, 2010.
[2] The World's Muslims: Religion, Politics and Society, Pew Research Center on Religion and Public Life, April 30, 2013.
[3] Ankara's 'Economic Miracle' Collapses, The Middle East Quarterly, Volume XIX, Number 1, Winter, 2012.
Stimulating the economy sustainably after coronavirus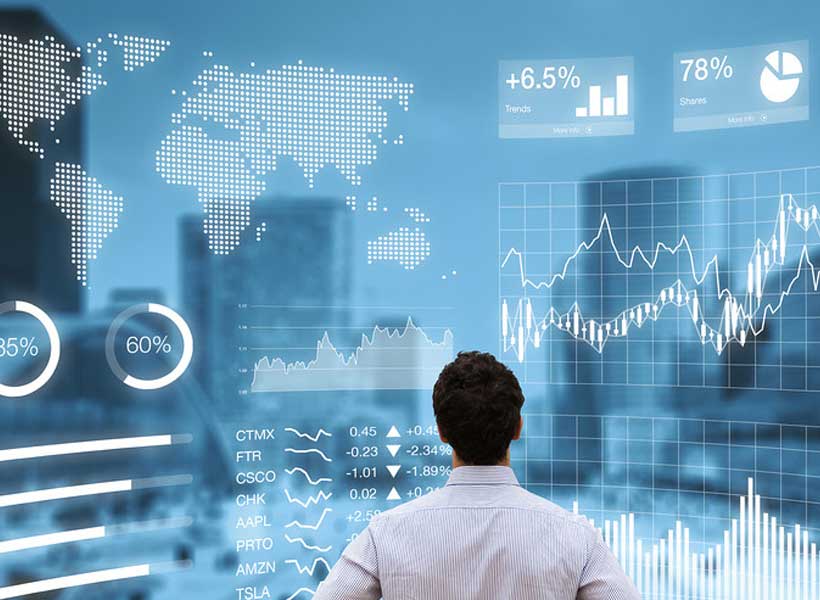 Authors: Yao Zhe and Wu Yixiu*
As the Covid-19 outbreak stabilises in China, the central government is starting to talk about protecting the economy as well as mitigating the virus.

On 3 February, the politburo standing committee called for China to "tackle the epidemic with one hand, and develop the economy with the other", and continue working "to realise the year's economic and social goals". It reiterated this approach on 12 February.

This year marks the end of the 13th Five Year Plan, which includes the goal of creating a "moderately prosperous society". Over the plan period (2016-20), national GDP and average incomes were meant to double compared to 2010. For that to happen, GDP would need to grow around 6% this year. There is no doubt the government will produce a stimulus package to help. But a programme focused on infrastructure such as railways and roads will hamper the country's transition to a sustainable economy.

Heavy industry on the mend

Covid-19 led to the extension of the Chinese New Year holidays to almost a month, which affected all parts of the economy. For heavy industry, the biggest uncertainty was demand. Downstream manufacturers and property developers have been slow to get back to work and the economy in general is sluggish. With demand not yet recovered, output of the raw materials produced by heavy industry, such as steel and aluminium, has fallen, though not precipitously. Steel mill utilisation rates remain at a normal level of about 70%, with no major reduction in output. First quarter steel output is expected to be down about 3%.

The return to work has picked up since 10 February. Coal consumption at six major power plants has increased slowly but steadily, indicating industry is getting back on track. Work on key infrastructure projects such as roads and bridges resumed on 15 February, with considerable fanfare. Experts answering questions online for the Ministry of Ecology and Environment said that despite widespread stoppages in construction, services and labour-intensive manufacturing, the heavy industries that supply these sectors continued to operate through the Chinese New Year and beyond. It's not economical, for example, to stop furnaces in a steel factory for a week or two, so these continued to burn while producing less steel.

The analyst Lauri Myllyvirta pointed out that China has excess heavy industrial capacity and the sector will be able to ramp up to meet any increased demand, with industrial output and power consumption soon recovering. Experts have said the epidemic will mean a significant but short-term drop in energy consumption by heavy industry in the first quarter of the year, until the epidemic is brought under control.

Signs of an infrastructure-focused stimulus

Covid-19 is a new challenge for a Chinese economy already facing a slowdown. The government's usual response to economic pressure is to use public spending to promote investment, particularly in infrastructure, and there are signs this will again be the case.

Tens of trillions of yuan of investment is planned in major projects across China this year, according to figures in the Economic Information Daily. The latest figures indicate that among the batch of special-purpose bonds (SPBs) issued by local governments earlier in the year, about 67% are to the infrastructure sector. SPBs are designed to help local governments inject funds into specific projects, such as irrigation and toll roads, to help boost their economies. Since January, local governments have issued about 950 billion yuan (US$136 billion) of SPBs, accounting for about 73.6% of the front-loaded SPB quota for this year.

Transport and energy infrastructure – including gas pipelines, oil refineries and nuclear power plants – are well represented in the project lists that some provinces have published. For example, Jiangsu province plans to invest 220 billion yuan (US$30 billion) in infrastructure out of the 540 billion yuan that is going into 240 major projects. Of the 233 major projects listed by Shandong province, 25 are road or rail construction and 16 are building projects. Meanwhile, Yunnan province announced an infrastructure construction plan at a recent press conference on Covid-19, including 100 billion yuan for high-speed rail.

Economic analysts expect to see infrastructure investment in China climb by as much as 8% to 9% this year.

Lauri Myllyvirta has calculated that the extended holiday cut China's carbon emissions in the first two weeks of the lunar new year by a quarter year-on-year. These climate savings may be offset by a government stimulus package favouring infrastructure projects. According to Zhang Shuwei, director of the Draworld Environment Research Center: "If the government eases monetary policy and boosts infrastructure construction, we may see a nationwide increase in the energy intensity of the economy. It's likely that energy consumption will not be affected, or will even jump quite a bit."

If an economic stimulus is unavoidable, it should at least be targeted and not run contrary to China's efforts to improve the structure of the economy. The service sector, which has been rocked by Covid-19, accounts for 54% of China's GDP and provides huge numbers of jobs. Support tailored to it will be crucial for rebuilding resilience and confidence, and is in line with China's economic transition.

Sustainable stimulus?

Chinese economists often debate how best to direct public finances in order to stimulate the economy. The coronavirus has brought something new to that discussion, by highlighting that public services like hospitals and schools suffer from a lack of resources and capacity to respond to emergencies.

Former mayor of Chongqing, Huang Qifan, wrote that government spending has long favoured transportation and construction, while overlooking public facilities and services. Huang believes spending on the latter would be a more effective way to boost GDP while also meeting public needs. He thinks government spending should incentivise consumption of public goods and services "to promote sustainable and high-quality economic growth."
Heilongjiang and Jiangsu provinces are adding public health and other "catch-up" projects to their list of major projects, with funding support for those chosen. Nationally, the decision on whether to make improving the public health and emergency response systems a key target for government investment will be a test for policymakers.

Covid-19 is believed to have spread to humans via wild animal consumption. The public is now more aware of the importance to health of living in better harmony with the natural world. What is less recognised is that as well as bringing us disease, the overexploitation of nature also brings systemic risks that could cause disastrous "black swan" events. Four of the five major risks listed in the World Economic Forum's 2020 Global Risks Report are environmental: climate change, biodiversity loss, extreme weather and the water crisis. As these risks interact rather than stand alone, they could cause a chain reaction.

If we are to increase our resilience, we need to fully understand these risks and ensure the facilities and mechanisms to respond are in place to prevent incidents escalating catastrophically. Environmental risks, like public health risks, need major investment to guard against. There are two aspects to this investment: one is spending on restoring our damaged environment and minimising further damage; the second is investment in environmentally-friendly technologies and industries that can change our mode of economic growth – to increase the "compatibility" of our society and economy with the environment.

How will we restore the economy once the epidemic has passed? If we direct government spending to high-carbon infrastructure construction and heavy industry, as usual, we will place ourselves at huge climate risk. This kind of investment is clearly not sustainable.

According to Zhang Shuwei: "The key is what we see when we look back at the lessons of the epidemic. Will we focus solely on the joy of victory, or acquire an awe at how nature, society and ourselves rely on each other? Our answer will lead us down different paths."
From our partner chinadialogue
*Wu Yixiu is team leader of chinadialogue's Strategic Climate Communication Initiatives. Before joining the team she was campaign manager with Greenpeace East Asia responsible for international policies. She also worked as a reporter at the English Service of China Radio International. Yixiu holds a B.A. in History in Fudan University and a master's degree in Journalism from University of Westminster, London.
Pandemic Recovery Shape: WWW
Like a World-Wide-War, the pandemic recovery appears WWW shaped amidst fog of misinformation. It's a global war of sorts showcased on global stage; nation by nation, multi-layered battlefields, tackling healthcare, economy, upskilling, and social justice with complex or comical dialogues, shielded with expert narratives or proclamations of stupidity avoiding bullets of facts and sciences.

Casualty counts on battlefields rise with bodies littered across the world, sufferers gasping for the last oxygen and masked combat warriors on frontlines in out of control interactions but all yelling for truth. The highs and lows of competency levels publicly acrobated each day, hastily sensationalized by media, super-glazed by political punditry has created new lower standards of deployments. Equally, it has successfully fertilized the global mindshare to ask serious questions while novelty dances of national leaderships and political behavior picks up new rhythms to fix the old broken systems. The masses of the new world now want large scale change. American elections ready for battle.
There never ever was a call for all G7 or G100 meeting on Day One of the pandemic, the greatest opportunities to step up on global platform missed. The narcissism prevented such humanistic dialogue; exceptionalism is only worthy when measured to serve humanity, otherwise just self-destructionist.
This unforgiving mistake for not having frank, globally open, scientifically intelligent dialogue, streamed live 24×7 global-access on digital-stage to acquaint global masses is a historic failure. Nation by nation, the politics and science mixture shakedown did not create some fine Angostura cocktails rather it turned into a Molotov. The restless citizenry of the world is hoping for truthful solutions. The irony of this pandemic will not be forgotten but immortalized in heavily casted monumental war memorial remembering the crisis, the fighters and the lost ones; the wise and not so wise of the battle.
Nevertheless, few leadership teams are handling superbly while majority in visible chaos.
The only reward left amongst the casualty of war, if the global populace of billions can claim of at least acquiring some new wisdom while quarantined, earned as a weapon against tyranny, social justice and fairness to enable some balance on the economical charades and some truth to achieve some equality. In this case, cost of human sufferings may become bearable, otherwise, just a cruel reality wrapped in fakery.
The world must open global all-nation dialogue to tackle complex borderless mankind suffering issues; deep silence only becoming living proofs of incompetency and lack of precise knowledge to articulate on such issues.
The world must set new leadership standards on global crisis management as new challenges;
The omnipresence of the pandemic; whensocial front strikes like a hidden kiss of death; the response demands strict quarantines, the impact resulting in bankrupt economies. The damaged economies stretched, stronger ones counting days, any national shut down over 30 day is like creating a year of depression for that nation. A year-long closing, opening, closing and reopening is unimaginable wave to break down civil and economic structure. It's a world-wide-war but not yet open for a "global stage daily briefing by global experts" the mankind suffers.
The omnipotence of the fear; when risk of exposure lingers for months and years, creating recovery shaped like WWW demands new thinking and open debates. The economic policies, business protocols, and global trade all in YOYO Economy will go up and down with every major shift and shock reactions unbalancing the progress. The fear if filled with new high quality open debates and discussions designed as constructive upskilling platforms shifts into hope and options and eliminating seek and destroy mentality.
The omnicompetent entrepreneurialism; historically, across the world, entrepreneurs created the origin of economic landscapes; they will do it again, as natural risk takers on earth shattering, mind-bending and life-altering creations for the advancements of mankind. A quick study of the last 1000 entrepreneurs on global stage will provide the proof and blueprints. How do you uplift national citizenry and upskilling hidden talents, the dead silence from national gatekeepers will eventually turn into higher notes. The national trade groups like Chambers, Associations and government departments with vested interest in local economic development must rise all together with digital platform mobilization.
The post pandemic world will positively overflow with billion new entrepreneurs on march from Asia and all the other global entrepreneurialism suddenly bounce on advanced digital platforms, in an office-less, work-less, retail-less, remote-working, remote-learning, remote-shopping and remote living world; creating brand new solutions.
The omnidirectional thinking; the old-business-world is dying for mostly failing to create local grassroots prosperity; they may finally reemerge with new bloodstreams based on global interconnectivity of global trade and consumption with maximum technology and free platforms. The damage caused over decades already visible for ignoring entrepreneurialism as national hidden assets in local SME and ignoring women entrepreneurs as top quality untapped resource, now the day of lip service are almost over. The workers of the world, the thinkers and alpha dreamers, will go remote and carve out global access and digital paths to thousands of cities for their goods and services and create a far more fluid and rewarding culture of trade and commerce. Futurism is workless but NOT trade-less, study deeply
The critical need for new agents of change; covidism mastery is a new art and science, living the new normal as abnormal new learning, the entrepreneurial business world desperately needs 'agents of change' the masters of covidism, the new critical thinkers, the dreamers, complex problem solvers and fighter of better quality work models and economical survival strategies. Something mostly unavailable in universities degrees and critically lacking in the corner-offices of the world, but hidden as unknown talent in the working citizenry of any nation. National mobilization to harness such powers of young and old men and women entrepreneurs, nation by nation will rebuild and foster progress.
Study very deeply; plan next 1000 days very meticulously, as you too may have to answer about your own future, very soon
Rest is easy
China's Financial Opening-Up Under the Covid-19 Pandemic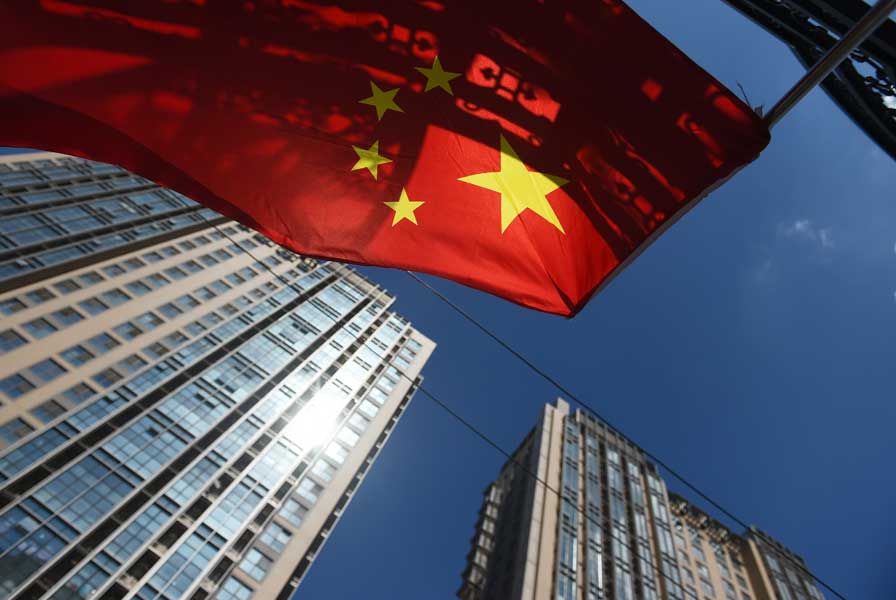 Authors: Chan Kung and Wei Hongxu*
As the Covid-19 pandemic continues to sweep across the world, globalization, trade and production activities are hit hard. Despite the pandemic's presence, China continues to promote its financial opening-up. For starters, China is removing the restrictions on foreign financial institutions' access to the Chinese market at a pre-pandemic pace, as well as opening-up various financial industries such as securities firms, asset management, and insurance. Then, China has relaxed the restrictions imposed on international capital entering the Chinese market. However, the turmoil in the international financial market caused by the pandemic is continuously affecting China's financial system too. Due to the profound changes in the global economy and financial system caused by the pandemic, the act of reopening the financial world continues be questioned. Issues like the patterns that may crop up in the market's opening-up in the future and the progress of the internationalization of RMB are some questions worth pondering about.
Comparing the situation to the time before the pandemic took place, the current international financial system and the global economic landscape have undergone great changes. The pandemic has caused global trading system to come to a standstill, disrupting personnel exchanges and logistics, thereby worsening the trend of counter-globalization. In particular, the pandemic has hugely impacted the global industrial and supply chains. Following the pandemic, the reconstruction of industrial and supply chains will show a more regional trend. Officials from international organizations said that the pre-crisis international trade frictions have led to a slowdown in globalization and will worsen further after the crisis. Barry Eichengreen, a professor of Economics and Political Science at the University of California, Berkeley, believes that globalization has begun slowing down. This is not only indicated through the slowdown of trades, but the increasing trade barriers and capital outflows from capital control countries too. Concurrently, global capital markets have been hit hard, and major central banks headed by the Federal Reserve have adopted a never-before-seen loose monetary policy, further reducing interest rate levels to maintain the bubble of financial assets. This caused the global financial system to experience turbulence and differentiation. In spite of that, the dollar 's position in the international financial system has actually strengthened, and emerging markets have been seriously affected, bearing the pressure of capital outflows and exchange rate depreciation.
Due to the pandemic and the tremendous changes happening within the international economy and finance, China's economy has also suffered. Particularly, its consumption, investment, and foreign trade all experienced substantial declines in the first quarter. Likewise, the nature of conflict between China and the United States has turned into a sociopolitical one, due to the countries' differences in managing COVID-19. In fact, China is expected to face a harder time on the international level in the future. The important question now is, will China's financial opening-up lead to further domestic financial risks and market turmoil? Follow up question, will it worsen China's economy and social stability? This is perhaps China's biggest financial concern as far as opening up is concerned. To ANBOUND's researchers, the changes in the international politics and economic landscape signifies things are shifting away from globalization and into regionalization and geopolitics. Going by ANBOUND's earlier discussions on the "Crisis Triangle", in the future, be it economic or financial fields, we anticipate competition for market space to further intensify. Therefore, China's reopened financial system needs to focus on improving the financial market system, either by opening the financial market and capital opening or internationalizing RMB.
China's financial market has been relatively closed off in the past. Not only are its market rules and legal systems inadequate, its financial institutions generally lack competitiveness as well. It's not surprising to see investors lack professionalism, which results in a "blockage" within the currency transmission mechanism, on top of poor efficiency in financial resource allocation. With that in mind, introducing specialized and highly competitive international institutions will have a "catfish effect" that enables local financial institutions' to compete better, achieve market optimization options, and improve the overall financial system. Furthermore, it enables foreign financial institutions to better serve Chinese enterprises and improves the efficiency in allocating financial resource too.
Up to this point, many institutions and researchers continue to confuse China's financial opening-up with RMB internationalization. In fact, looking at China's history of financial reform and past opening-up(s), its financial opening has been an ongoing journey, yet it was never once in sync with the level of RMB internationalization. The RMB internalization is more related to the changes in the exchange rate. When the RMB exchange rate saw a depreciation beginning 2015, it joined the SDR currency basket too. China and many other countries have signed currency swap agreements, though the offshore RMB is still shrinking. The situation has not changed with the opening-up of China's bond and A-share market represented by the expansion of the Shanghai-Shenzhen-Hong Kong Stock Connect. While foreign investment in China's financial market is still increasing, the overseas use of the RMB as a trading and investment tool has not changed significantly. Not long ago, Yi Gang, governor of the People's Bank of China, mentioned the internationalization of the RMB is dependent on the market. The central bank's focus is to provide infrastructure, reduce restrictions on the use of RMB, while the market decides which currency to use. Therefore, the internationalization of the RMB is closely related to China's geo-influence in the international economy and trade scene.
Given the current turmoil in the international financial market, adhering to the opening-up of the financial market through system construction and upgrading should be China's focus in its financial opening-up, meaning the country should continuously deepen the capacity and improve its financial market's attractiveness. Done well, it will attract the entry of international financial institutions, even with restricted capital flows; and international capital will too value the return on Chinese assets and risk diversification. That said, China needs to be cautious in opening-up the capital account to avoid the impact of U.S. dollar capital. For a long time, the U.S. dollar has and will continue to occupy the top position in the international financial system. China's capital liberalization and RMB internationalization need to be promoted gradually in the form of regional trade settlement and bilateral financial cooperation. This means that China should adopt the means of "geo-development", as the outcome will depend on China's political and economic geo-influence.
Final analysis conclusion:
In the presence of the Covid-19 pandemic, China should give a little more forethought pertaining its financial opening-up. On one hand, it should emphasize and accelerate the construction of the financial system to promote the opening of its domestic financial markets. On the other, a more cautious geo-approach is required to implement capital account opening and RMB internationalization.
*Wei Hongxu, graduated from the School of Mathematics of Peking University with a Ph.D. in Economics from the University of Birmingham, UK in 2010 and is a researcher at Anbound Consulting, an independent think tank with headquarters in Beijing. Established in 1993, Anbound