Obama Administration Calls for the 'Human Rights' of Jihadi Murderers
It's well known that whenever jihadis attack and slaughter innocent people — especially Christians — the Obama administration tries to ignore or whitewash.
Lesser known, however, is that whenever foreign governments try to subdue the jihadis, the Obama administration objects and calls for the "human rights" of the terrorists.
According to Reuters,
Nigerian warplanes struck militant camps in the northeast on Friday [5/17] in a major push against an Islamist insurgency, drawing a sharp warning from the United States to respect human rights and not harm civilians. Troops used jets and helicopters to bombard targets in their biggest offensive since the Boko Haram group launched a revolt almost four years ago to establish a breakaway Islamic state and one military source said at least 30 militants had been killed. But three days after President Goodluck Jonathan declared a state of emergency in the northeast, U.S. Secretary of State John Kerry issued a strongly worded statement saying: "We are … deeply concerned by credible allegations that Nigerian security forces are committing gross human rights violations, which, in turn, only escalate the violence and fuel extremism.
Thus here is Kerry grandstanding about the "human rights" of Boko Haram, a jihadi group whose name means "Western Education is a Sin" — that is, a group whose very name embodies hostility for Western civilization. (Of course, it's not surprising that the Obama administration overlooks Boko Haram's animus for the West, considering that it was just revealed that "it is Obama administration policy to consider specifically Islamic criticism of the American system of government legitimate.")
But what about the "human rights" of the victims of jihadi terror? In 2011, when Egypt's Christians protested the constant attacks on their churches and the Egyptian military responded by massacring them at Maspero, including by running them over with armored vehicles, the White House then said nothing about "human rights," declaring instead that "now is a time for restraint on all sides" — as if Egypt's beleaguered and unarmed Christian minority needed to "restrain" itself against the nation's military.
As for Nigeria's Boko Haram, the group has been responsible for some of the most horrific human-rights abuses. Indeed, of all the human rights abuses I catalog in my new book Crucified Again: Exposing Islam's New War on Christians, Boko Haram's relentless slaughter of Christians is the most savage, resulting in more Christians killed than in the rest of the world combined.
The group has bombed or burned hundreds of Christian churches, most when packed for service. The Christmas day church attacks — in 2010, 2011, and 2012 — which left hundreds of Christians dead or dismembered, are the tip of the iceberg of Boko Haram's hate for Christianity. In the group's bid to cleanse northern Nigeria of all Christian presence, it has threatened to poison the food eaten by Christians and "to strike fear into the Christians of the power of Islam by kidnapping their women." The group frequently storms areas where Christians and Muslims are intermingled — from villages to colleges — and singles the Christians out before slitting their throats to cries of Allahu Akbar. Pregnant and elderly Christian women and children have been raped, enslaved, and slaughtered simply for being "infidels."
The fact that Boko Haram's motives are clear-cut and fueled by jihadi doctrine — the creation of an Islamic state that enforces Sharia law and is Christian-free — has not stopped the Obama administration from pointing to anything and everything else to rationalize its bloodlust.
The very next day after Boko Haram bombed Christian churches celebrating Easter in April 2012, killing 39 Christian worshippers, U.S. Assistant Secretary of State for African Affairs Johnnie Carson said, "I want to take this opportunity to stress one key point and that is that religion is not driving extremist violence" in Muslim-majority Nigerian areas where churches were and continue to be attacked.
As far as Bill Clinton is concerned, "inequality" and "poverty" are "'what's fueling all this stuff'" — a reference to Boko Haram's anti-Christian jihad. Foreshadowing Kerry's concern for the well-being of Islamic mass murderers, Clinton also said that "it is almost impossible to cure a problem based on violence with violence" — a suggestion that Nigeria's government not retaliate in response to Boko Haram with any severity.
Talk of "poverty," "inequality," "grievance," and the rest of the canards used by Western leaders to overlook Islamic violence blatantly ignores all the facts. Boko Haram began its jihad in earnest because a Christian won what was described as Nigeria's freest and fairest elections. And Islamic law forbids non-Muslims from ruling over Muslims — not because they're bad for the economy, but because they're infidels.
The full name of Boko Haram is "Sunnis for [Islamic] Propagation and Jihad" — which doesn't reflect any economic grievances. Their repeatedly stated goal is the establishment of a pure Sharia state in Nigeria. In other words, they are motivated by the same Islamic supremacism that is prompting jihadis all around the Islamic world to attack, kill, and displace infidels, leading to, among other travesties, a mass exodus of Christians.
Once again, then, reality is easily ascertained — at root, Boko Haram's terror campaign is entirely motivated by Islamic teachings — even as the Obama administration refuses to designate the group as a terrorist organization, wastes millions of U.S. tax dollars on superfluous initiatives (or diversions), and pressures the Nigerian president to make concessions to the jihadis — including building more mosques, the very breeding grounds for Islamic "radicalization."
And now, when the Nigerian government goes on the offensive to neutralize the terrorists responsible for countless inhuman atrocities, the Obama administration offers "a strongly worded statement" to defend their "human rights."
Meanwhile, when such jihadis daily persecute and murder non-Muslims around the world — Christians at the top of the list — the only sound coming out of the White House is of crickets chirping.
Postscript: Following Kerry's call to protect the "human rights" of Nigeria's jihadi terrorists, Obama himself has just urged Myanmar to "halt violence against Muslims" and "move ahead with economic and political reforms" — all while omitting the fact that the government's offensive is in response to violent, separatist Muslims, whose jihad has nothing to do with "economic and political reforms," only the subjugation of infidels.
Biden's Department of Justice: parents as domestic terrorists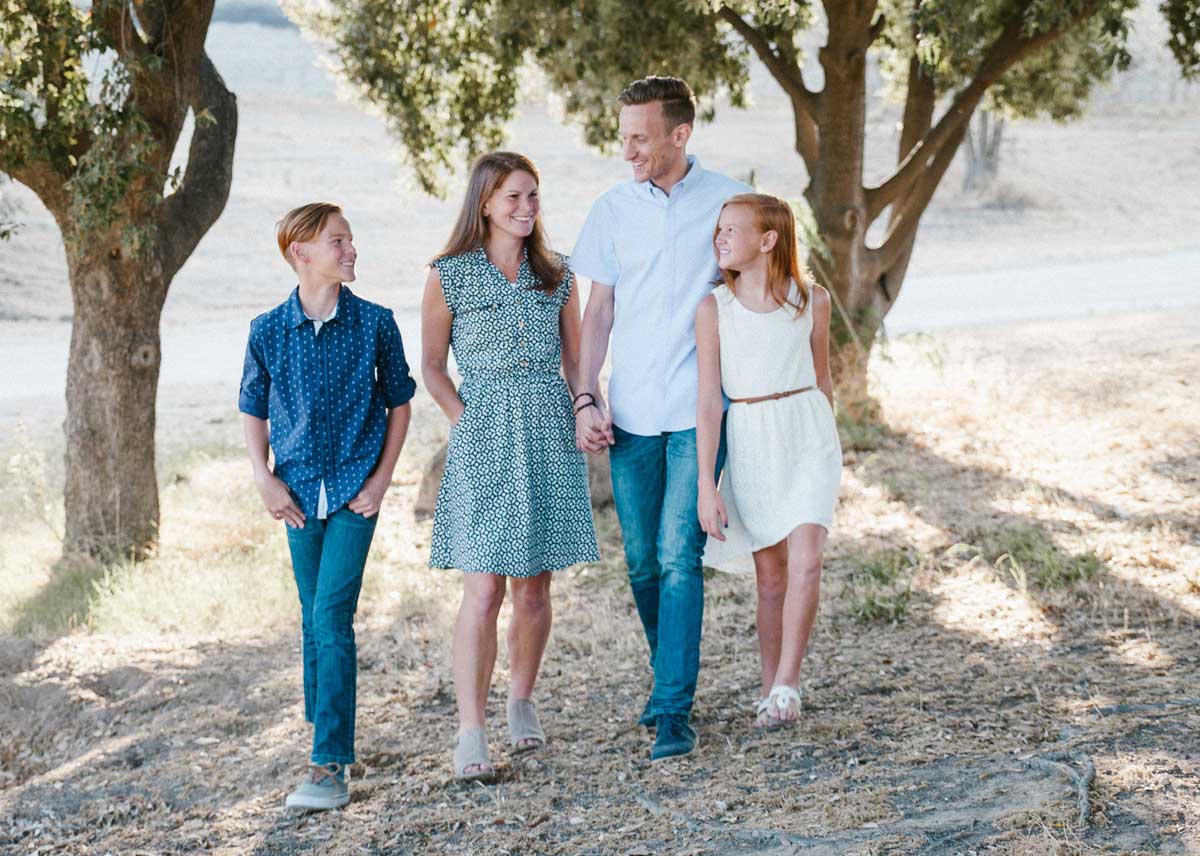 In recent developments in the United States, US Attorney General, Merrick Garland, and the FBI have put under the FBI radar parents as potential domestic terrorists. You heard it right. This is now a new formal legal policy contained in memos of the Department of Justice trying to reign in parents discussions on Biden's new school curricula. They are not going after potential outbursts but outright terrorism.
This is an attack on freedom of speech in the sense that parents have the right to discuss and disagree with the new Biden school curricula. This is where the issue originated: parts of Biden's new school curricula are not accepted by many parents and if they disagree, the FBI treats them now as potential domestic terrorists as a matter of policy. Apart from a First Amendment case, this is also a case for international human rights law and I reported the development to the UN Special Rapporteur on freedom of speech this week hoping to get a statement.
The Department of Justice is referring to some constitutional provision on "intimidation of views" to override and take down one of the most firmly established rights, the right to freedom of speech, in quite frankly a ridiculous interpretation. Those parents that dare to speak up against controversial parts in the new text books could be investigated for domestic terrorism. This is the most incompetent interpretation on limitations of freedom of speech I have seen in awhile.
Garland and the FBI have totally lost their marbles. The woke discussion is not funny to me anymore. It increasingly looks like a woke tyranny that has nothing to do with rights and equality anymore but simply serves as a vehicle to empower the FBI to run wild against regular people. This lunacy needs to be stopped.
Iran poll contains different messages for Biden and Raisi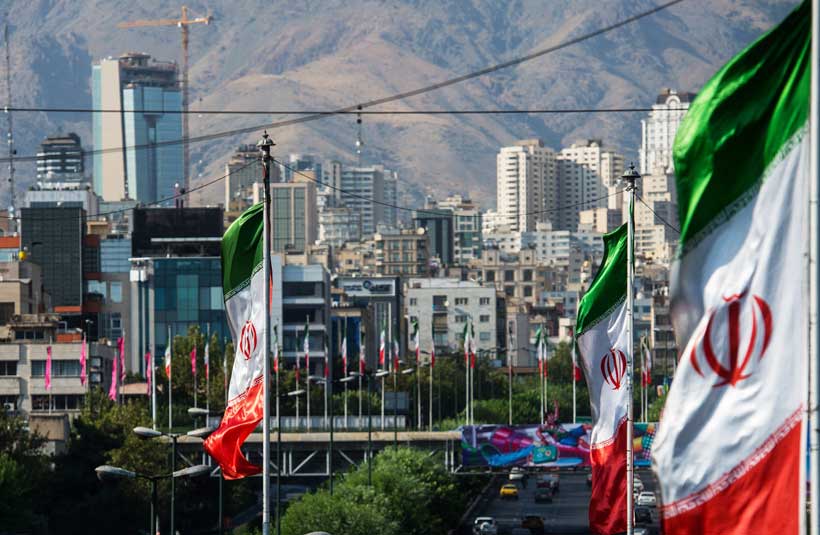 "It's the economy, stupid." That is the message of a just-published survey of Iranian public opinion.
However, the substance of the message differs for newly elected hardline Iranian President Ebrahim Raisi and the Biden administration as Mr. Raisi toughens his negotiating position and the United States grapples with alternative ways of curbing the Islamic republic's nuclear programme should the parties fail to agree on terms for the revival of the 2015 international agreement.
Iranians surveyed last month by Iran Poll and the University of Maryland's Center for International and Security Studies were telling Mr. Raisi that they are looking to him to alleviate Iran's economic and other problems and have little hope that a revived nuclear agreement will make the difference, given lack of trust in US and European compliance with any agreement reached.
The Iranians polled seemed in majority to endorse some form of Supreme Leader Ayatollah Ali Khamenei's notion of a "resistance economy" as a way of blunting the impact of the US sanctions imposed by former President Donald J. Trump after he walked away from the nuclear agreement in 2018. Some 65 per cent of the responders said they favoured a self-sufficient economy; 54.2 per cent expected the economy to at least improve somewhat in the next three years.
A large number expressed confidence that Mr. Raisi would significantly lower inflation and unemployment, increase Iran's trade with other countries, control the pandemic and root out corruption.
Meanwhile, 63 per cent suggested that Iran's economic situation would be the same, if not better, if there were no return to the agreement and the government continued to pursue a civil nuclear programme. The figure seemed at odds with the 80 per cent who said Iran's economic situation would improve if Iran and the United States returned to the agreement and both fulfilled their obligations under the deal.
The divergence may be a function of the fact that the poll, unsurprisingly, indicated that Iranians (64.7 per cent) had little trust in the United States living up to its commitments even though they expected the Biden administration to return to the deal (57.9 per cent). As a result, 73.1 per cent of those surveyed said Iran should not make concessions given that world powers would not live up to commitments they make in return.
At the same time, 63 per cent blamed the troubled state of the economy on domestic mismanagement rather than US sanctions. Only 34.4 per cent believed that the sanctions were the main cause of their economic difficulty. Iranians pointing the finger at the government rather than external forces was also reflected in the 60.5 per cent of those polled blaming Iran's water shortages on mismanagement and bad policies.
The poll suggested that by emphasising domestic mismanagement, Iranians were going to judge Mr. Raisi on his success or failure in countering the debilitating effect of the sanctions even though 77.5 per cent of those surveyed said that the sanctions had a negative or somewhat negative impact on the economy.
Implicitly, Iranians were holding former Iranian President Hassan Rouhani responsible for the mismanagement given that Mr. Raisi only took office in August. Rated very favourable by 61.2 per cent of Iranians surveyed in 2015, Mr. Rouhani's favorability dropped to 4.6 per cent in the most recent poll. By contrast, the favourable views of Mr. Raisi soared from 38.3 per cent in 2014 to 77 per cent last month. IranPoll and the Center have been conducting annual of surveys since 2014.
Mr. Raisi may have taken pleasure from that but more importantly, the poll implicitly suggested that he does not have much time to produce results before his significant public support starts to wane.
Of those polled, 66.7 per cent expected Mr. Raisi to improve Iran's international standing, 55.7 per cent said he would be in a better position to negotiate with world powers, and 45.2 per cent predicted that he would enhance Iran's security. Those expectations may have been to some degree validated in the public's mind by last month's acceptance of Iran's application for membership in the Shanghai Cooperation Organization (SCO) that groups China, Russia, India, Pakistan and several Central Asian states.
The survey results seemed to suggest that ordinary Iranians were framing their message to the United States differently from the assessment of prominent scholars and analysts. The divergence may well be one primarily of timing but nonetheless has implications for policymaking in Washington. The message of the respondents to the poll was one of immediate impact while analysts and scholars appear to be looking at the middle term.
Without referring to the poll, Vienna-based economist and strategic consultant Bijan Khajehpour argued this week, seemingly contrary to the poll, that "mismanagement and the Covid-19 pandemic have both contributed to Iran's poor economic performance in recent years, but it remains that US sanctions…will be the key factor in determining Iran's future prospects."
Mr. Khajehpour went on to say that "high inflation, capital flight and the erosion of household purchasing power alongside mismanagement of resources and the deterioration of the country's infrastructure have the potential to spark more protests and further undermine the already faltering legitimacy of the Islamic Republic in the eyes of the public."
No doubt, the jury is out on how Iranians respond if and when Mr. Raisi fails to live up to their expectations. If the past is any indication, Iranians have repeatedly taken to the streets at often substantial risk to liberty and life to make their discontent with government performance evident as they did with the low turnout in this year's election that brought Mr. Raisi to power.
The risk of renewed protests was reflected in the fact that responses to various questions regarding the electoral system, the limited number of presidential candidates (because many were barred from running), and the public health system showed that it was often a slim majority at best that expressed confidence in the system.
Add to that the fact that 68 per cent of respondents to the poll said that the objectives of past protests had been a demand that officials pay greater attention to people's problems.
Yet, at the same time, they were telling the United States that its efforts to generate pressure on Iranian leaders to moderate their nuclear and regional policies by imposing harsh sanctions had for now backfired. Iranians were backing a tougher negotiating position by the Raisi government.
Ultimately that could be a double-edged sword for Mr. Raisi. He has to prove that he can be tough on the United States and simultaneously improve the lives of ordinary Iranians. Failure to do so could have in Mr. Khajehpour's words "unpredictable consequences."
Gallup: World's Approval of U.S. Govt. Restored to Obama's Record High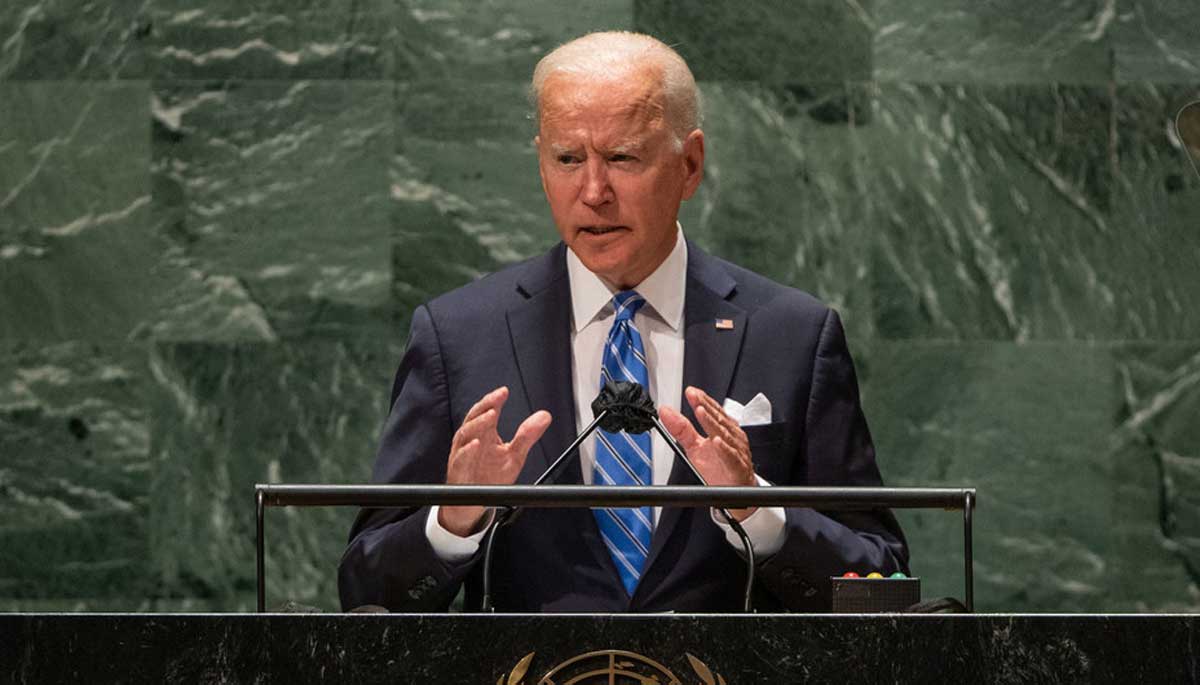 On October 19th, Gallup issued their "2021 Rating World Leaders" report and finds that "Six months into the first year of Joe Biden's presidency, the image of U.S. leadership is largely restored in the world's eyes. As of early August 2021, across 46 countries and territories, median approval of US leadership stood at 49%, matching the record high rating when former President Barack Obama first took office in 2009."
Their year-by-year graph is shown of the global approval-ratings of the Governments of Germany, U.S., China, and Russia, by the populations of 44 countries, and of 2 territories (Hong Kong and Taiwan were included in their surveys because the U.S. Government wants to conquer both of those Chinese provinces, so as to weaken China). That chart clearly displays the following fact: thus far (six months into Biden's Administration), the world viewed Biden as favorably as Obama, and far more favorably than Trump (even though Biden has been continuing almost all of Trump's foreign policies). Apparently, the global public views Biden as being like Obama because his Party is the same as Obama's, and his rhetoric also is similar. Though Trump's international policies have been continued with little (if any) significant change under Biden, the world still has been viewing Biden as being like Obama (whom the world still views as having been the best world-leader during his Presidency), instead of like Trump (whom the world still views as having been the worst world-leader during his Presidency). Obama is still viewed far better than Trump, though (for example) two U.S-and-allied-banned news-sites had published, two days earlier, on the 17th, with full documentation, the major (but banned) news-report titled "First of over 200 bodies being exhumed from Lugansk mass grave. One of Obama's atrocities." It had been submitted to 200 news-media, and only those two published it.
Perhaps the world's population is more swayed by rhetoric, and by Party-labels, than by a national leader's actual policies (which, perhaps, they've not even known about — after all, how many know about those mass-graves?).
The Gallup surveys were done actually in 106 countries and in those two Chinese provinces that the U.S. Government wants to control, but "U.S. Leadership Approval" has, as-of yet, been calculated by Gallup only in these 46. Of the 108 total lands, 23 were in Africa, 38 in Europe (including Europe's largest and most populous country, Russia), 30 in Asia, and 17 in "The Americas" (not including U.S., whose Government these surveys by Gallup have actually been designed to serve).
Remarkably, "While Germany and the U.S. had previously been vying for the top spot in the Americas, Germany's leadership safely led the other countries in 2020, with a median approval rating of 50% in 2020. Russia earned higher approval ratings than China or the U.S., with a median approval rating of 41%. The U.S. and China earned similar, and far lower, approval ratings, of 34% and 32% respectively."
Also: "Germany's leadership continued to be the most popular in Europe, with a record-high median approval of 62% in 2020. China, Russia and the U.S. have all lost favor in Europe in recent years, and in 2020 they were all on equal footing, with approval ratings of around 20%."
Furthermore, in Asia: "U.S. Leadership Image Still Mired at Record Lows" and these are lows that previously had been shown during the G.W. Bush and Trump Administrations; so, the U.S. Government's rhetoric under Biden does not, at least yet, seem to be persuading Asians as much as was the case under Obama. Perhaps the Biden Administration will need to employ less-blatantly-hostile rhetoric against China than it has been using, in order to be able to get much support from Asians against China.
And, regarding Africa, "Ratings are not yet available" that are sufficient to determine whether or not, as has been shown since 2007, "the U.S. remained strongest worldwide in Africa,"or else changed up or down.