Obama Administration Calls for the 'Human Rights' of Jihadi Murderers
It's well known that whenever jihadis attack and slaughter innocent people — especially Christians — the Obama administration tries to ignore or whitewash.
Lesser known, however, is that whenever foreign governments try to subdue the jihadis, the Obama administration objects and calls for the "human rights" of the terrorists.
According to Reuters,
Nigerian warplanes struck militant camps in the northeast on Friday [5/17] in a major push against an Islamist insurgency, drawing a sharp warning from the United States to respect human rights and not harm civilians. Troops used jets and helicopters to bombard targets in their biggest offensive since the Boko Haram group launched a revolt almost four years ago to establish a breakaway Islamic state and one military source said at least 30 militants had been killed. But three days after President Goodluck Jonathan declared a state of emergency in the northeast, U.S. Secretary of State John Kerry issued a strongly worded statement saying: "We are … deeply concerned by credible allegations that Nigerian security forces are committing gross human rights violations, which, in turn, only escalate the violence and fuel extremism.
Thus here is Kerry grandstanding about the "human rights" of Boko Haram, a jihadi group whose name means "Western Education is a Sin" — that is, a group whose very name embodies hostility for Western civilization. (Of course, it's not surprising that the Obama administration overlooks Boko Haram's animus for the West, considering that it was just revealed that "it is Obama administration policy to consider specifically Islamic criticism of the American system of government legitimate.")
But what about the "human rights" of the victims of jihadi terror? In 2011, when Egypt's Christians protested the constant attacks on their churches and the Egyptian military responded by massacring them at Maspero, including by running them over with armored vehicles, the White House then said nothing about "human rights," declaring instead that "now is a time for restraint on all sides" — as if Egypt's beleaguered and unarmed Christian minority needed to "restrain" itself against the nation's military.
As for Nigeria's Boko Haram, the group has been responsible for some of the most horrific human-rights abuses. Indeed, of all the human rights abuses I catalog in my new book Crucified Again: Exposing Islam's New War on Christians, Boko Haram's relentless slaughter of Christians is the most savage, resulting in more Christians killed than in the rest of the world combined.
The group has bombed or burned hundreds of Christian churches, most when packed for service. The Christmas day church attacks — in 2010, 2011, and 2012 — which left hundreds of Christians dead or dismembered, are the tip of the iceberg of Boko Haram's hate for Christianity. In the group's bid to cleanse northern Nigeria of all Christian presence, it has threatened to poison the food eaten by Christians and "to strike fear into the Christians of the power of Islam by kidnapping their women." The group frequently storms areas where Christians and Muslims are intermingled — from villages to colleges — and singles the Christians out before slitting their throats to cries of Allahu Akbar. Pregnant and elderly Christian women and children have been raped, enslaved, and slaughtered simply for being "infidels."
The fact that Boko Haram's motives are clear-cut and fueled by jihadi doctrine — the creation of an Islamic state that enforces Sharia law and is Christian-free — has not stopped the Obama administration from pointing to anything and everything else to rationalize its bloodlust.
The very next day after Boko Haram bombed Christian churches celebrating Easter in April 2012, killing 39 Christian worshippers, U.S. Assistant Secretary of State for African Affairs Johnnie Carson said, "I want to take this opportunity to stress one key point and that is that religion is not driving extremist violence" in Muslim-majority Nigerian areas where churches were and continue to be attacked.
As far as Bill Clinton is concerned, "inequality" and "poverty" are "'what's fueling all this stuff'" — a reference to Boko Haram's anti-Christian jihad. Foreshadowing Kerry's concern for the well-being of Islamic mass murderers, Clinton also said that "it is almost impossible to cure a problem based on violence with violence" — a suggestion that Nigeria's government not retaliate in response to Boko Haram with any severity.
Talk of "poverty," "inequality," "grievance," and the rest of the canards used by Western leaders to overlook Islamic violence blatantly ignores all the facts. Boko Haram began its jihad in earnest because a Christian won what was described as Nigeria's freest and fairest elections. And Islamic law forbids non-Muslims from ruling over Muslims — not because they're bad for the economy, but because they're infidels.
The full name of Boko Haram is "Sunnis for [Islamic] Propagation and Jihad" — which doesn't reflect any economic grievances. Their repeatedly stated goal is the establishment of a pure Sharia state in Nigeria. In other words, they are motivated by the same Islamic supremacism that is prompting jihadis all around the Islamic world to attack, kill, and displace infidels, leading to, among other travesties, a mass exodus of Christians.
Once again, then, reality is easily ascertained — at root, Boko Haram's terror campaign is entirely motivated by Islamic teachings — even as the Obama administration refuses to designate the group as a terrorist organization, wastes millions of U.S. tax dollars on superfluous initiatives (or diversions), and pressures the Nigerian president to make concessions to the jihadis — including building more mosques, the very breeding grounds for Islamic "radicalization."
And now, when the Nigerian government goes on the offensive to neutralize the terrorists responsible for countless inhuman atrocities, the Obama administration offers "a strongly worded statement" to defend their "human rights."
Meanwhile, when such jihadis daily persecute and murder non-Muslims around the world — Christians at the top of the list — the only sound coming out of the White House is of crickets chirping.
Postscript: Following Kerry's call to protect the "human rights" of Nigeria's jihadi terrorists, Obama himself has just urged Myanmar to "halt violence against Muslims" and "move ahead with economic and political reforms" — all while omitting the fact that the government's offensive is in response to violent, separatist Muslims, whose jihad has nothing to do with "economic and political reforms," only the subjugation of infidels.
How COVID- 19 weakened American leadership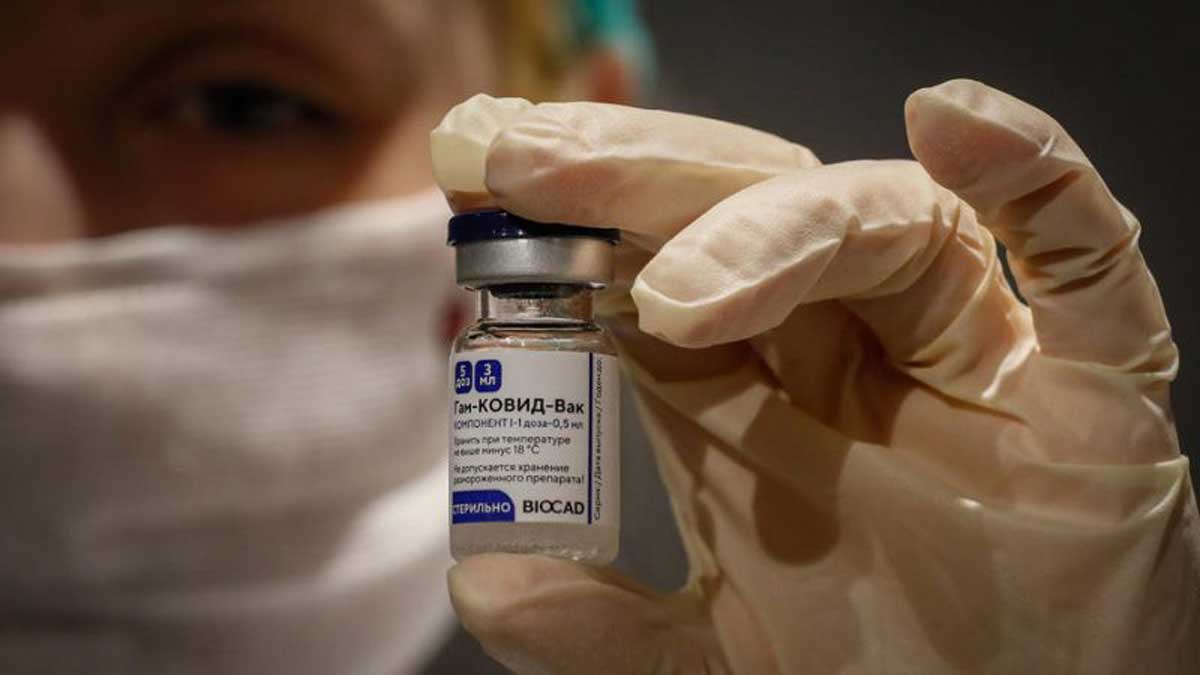 Unlike Hollywood movies where Americans have the lead in saving the world, the crisis of the corona virus pandemic has shown the opposite. The first major test showed that the American health care system was inferior to the Russian one, created during the Cold War. And while the Kremlin has managed to provide real assistance to a number of European countries, certainly using it for propaganda purposes, Washington's actions can be characterized as a sign of weakness.
In the race for a quality vaccine, Moscow has shown that it is ahead of its competitors, and despite the rigorous blockade, more and more European countries want the Russian vaccine Sputnik V, which proved to be better than Pfizer and Modern. The United States and Britain have experienced a major slap in the field of science, but from their perspective even more on propaganda. Attempts by Western countries to maintain a monopoly on vaccines in Europe, despite the fact that citizens are dying in large numbers because of that policy, showed how far American diplomacy is ready in sacrificing people in the Western Hemisphere due to the conflict with Russia.
Unlike Western vaccines, which cause numerous complications, Sputnik vaccine was rated as far better, which resulted in large agreements between Russia and foreign countries regarding sales and joint production.At the same time, there are simply no reports about similar complications caused by the Russian vaccine, even though the European Commission and Brussels have been keeping a close eye on the effects of its use in European countries, including Serbia and Hungary, which have already taken the first deliveries of the Sputnik V vaccine. What is the reason for the US demonstrating its weakness? How come that in the midst of the epidemic Washington was unable to find the resources to demonstrate its readiness to lend a helping hand to its European allies? Unfortunately, one of the reasons was that the Americans simply freaked out.
The truth is, the US healthcare system is rather decentralized and unorganized. People with good health insurance have little to worry about. However, in a situation of a pandemic, the US medical facilities are pretty hard to manage, so one has to do it manually. Compounded by the general atmosphere of panic and the fact that the poorest strata of society, who have no health insurance and constitute the main risk zone (obesity due to malnutrition, advanced chronic diseases and other COVID-inducing conditions), the system simply collapsed. Therefore, it is not surprising that the Trump administration tried to keep maximum resources at home.
Moreover, the businessman-turned-president, who had openly spoken about "exporting security," never missed a chance to make it clear to his allies that US assistance is never free. As a result, he was replaced by Biden, a Democrat who advocates maximum support for all democratic forces. However, Democrats usually provide moral or military support, but they have proved equally unprepared to line up any serious assistance to the countries hit the hardest by the pandemic.Moreover, it was actually at the suggestion of the United States and the UK that the COVAX system, a global initiative aimed at providing equitable (but not free) access to COVID-19 vaccines for countries in need, stalled. It turned out (who might have guessed?) that both the US-developed Moderna and the British AstraZeneca vaccines are primarily needed by their own electorates, and only then by countries that need them, but are unable to produce their own vaccine.
Meanwhile, India with a population of over 1 billion,managed to fulfill its obligations, and Russia is ready to launch the production of vaccines in Europe. However, bending under Washington's pressure, the European Union has banned the import of Russian, Indian and Chinese vaccines, without bothering to explain the reasons for this ban.A country, claiming world domination cannot lead in everything, of course. Therefore, it is not surprising that the healthcare systems of many European countries, like Sweden and Switzerland, are way better that what they now have in the United States. That being said, the world leader still bears full responsibility for its allies and cannot leave them to their own devices, not only in the event of a military conflict, but also in the midst of a pandemic. However, this is exactly what it did…
U.S. Gov't. Walks Back Lie Against Russia But Says that Russia Must Be Apologizing
On April 15th, the Biden Administration, which has been saying that Russia probably placed a "bounty" on corpses of U.S. soldiers in Afghanistan, said that, actually, "U.S. intelligence only had 'low to moderate' confidence in the story," but "This information puts a burden on the Russian government to explain its actions and take steps to address this disturbing pattern of behavior." For good measure, the U.S. Government has now added yet more sanctions against Russia.
Adam Rawnsley and Spencer Ackerman of The Daily Beast headlined on the 15th, "U.S. Intel Walks Back Claim Russians Put Bounties on American Troops", and reported that "Translated from the jargon of spyworld, that [statement from the Biden Administration] means the intelligence agencies have found the story is, at best, unproven — and possibly untrue."
This lie had first been broadcasted on the front page of the New York Times on 26 June 2020, under the headline "Russia Secretly Offered Afghan Militants Bounties to Kill U.S. Troops, Intelligence Says", and they reported that:
American intelligence officials have concluded that a Russian military intelligence unit secretly offered bounties to Taliban-linked militants for killing coalition forces in Afghanistan — including targeting American troops — amid the peace talks to end the long-running war there, according to officials briefed on the matter. The United States concluded months ago that the Russian unit, which has been linked to assassination attempts and other covert operations in Europe intended to destabilize the West or take revenge on turncoats, had covertly offered rewards for successful attacks last year.
The following day, the Washington Post bannered "Russian operation targeted coalition troops in Afghanistan, intelligence finds", and reported that:
A Russian military spy unit offered bounties to Taliban-linked militants to attack coalition forces in Afghanistan, including U.S. and British troops, in a striking escalation of the Kremlin's hostility toward the United States, American intelligence has found. The Russian operation, first reported by the New York Times, has generated an intense debate within the Trump administration about how best to respond to a troubling new tactic by a nation that most U.S. officials regard as a potential foe but that President Trump has frequently embraced as a friend, said the officials, who spoke on the condition of anonymity to discuss a sensitive intelligence matter.
Repeating their performances regarding numerous other such lies — including against Saddam Hussein's "weapons of mass destruction" and threat of "a mushroom cloud that was allegedly only 6 months away on 7 September 2002 — America's trashpapers of record (the nation's two 'top' 'news'-papers) have done yeoman's work for Lockheed Martin and other 'defense' industry corporations, by deceiving the American public to support a military-industrial government of perpetual war and of fake dangers, when the real dangers against the American people continue to grow domestically and to rot away America's economy.
The beneficiaries of this scam are called America's "Deep State," and they rule here no matter whether serving Republican Party billionaires or Democratic Party billionaires.
This scam on behalf of America's billionaires is called "neoconservatism," but it really is only American imperialism, and it has already destroyed Vietnam, Iran, Chile, Argentina, Bolivia, Guatemala, El Salvador, Yemen, Syria, Afghanistan, Venezuela, Ukraine, and many other countries. More gradually, however, it has been destroying America itself.
Biden's Dilemma: Caught Between Israel and Iran
By all indication, the latest sabotage at Iran's uranium enrichment facility in Natanz aimed at more than just disabling thousands of Iran's centrifuges and thus cause another setback for Iran's nuclear program, it was also meant as an indirect diplomatic sabotage vis-a-vis the on-going nuclear talks in Vienna; the latter had shown real signs of progress before the April 10th incident at the Natanz facility, blamed on Israel by the Iranian officials, who have vowed to get revenge — an attack on an Israeli cargo ship off the coast of Oman as well as an attack on an Israeli post in Iraq's Kurdistan may indeed be the acts of Iranian retaliation.
But, from Iran's vantage, the biggest response was the decision to upgrade the enrichment level from 20% to 60% percent, thus bringing Iran closer to the weapons grade enrichment, bound to raise the ire of Tel Aviv, which is intent on dispossessing Iran of nuclear weapons capability. Iran's Supreme Leader, Ayatollah Khamenei, has followed suit by stating that Iran will not be dragged into a "protracted negotiation" with the US and that US' removal of sanctions needs to be the first step in a future US return to the 2015 nuclear deal, known as the Joint Comprehensive Plan of Action (JCPOA). In turn, this raises the question of how will the Biden administration respond, and adjust to, the latest developments?
On the one hand, the Iranian setback in Natanz, widely interpreted inside Iran as a major "embarrassment," as it is the second time in 9 months that Israel has successfully inflicted serious damage on the facility, weakens Iran's hand at the table in Vienna, no matter how the Iran negotiators seek to spin the issue. With Iran's vulnerability to "nuclear sabotage" irrefutably established, Tehran's ability to utilize its nuclear chips in the bargaining with US has been diminished, perhaps for the duration of the current year, thus leading some conservative politicians to urge the government to withdraw from the Vienna talks.
On the other hand, it is by no means clear that the Biden administration favors Israel's spoiler role, which might lead to an escalation of tensions in the region to the detriment of Biden's determination to re-embrace the JCPOA as part and parcel of an Iran "re-thinking" policy at odds with his predecessor's maximum pressure strategy. Chances are that, much like the Obama administration, the Biden administration will need to defy Israel's will on Iran and push ahead for a new understanding with Tehran at a time Israel's hawkish Prime Minister, Benjamin Netanyahu and, to a lesser extent the Saudi rulers, are wary of Biden's resurrection of Obama's (perceived) conciliatory approach toward Iran. The big question is if President Biden is willing to act independently of Israel's hawkish recipe for Iran and make meaningful concessions, above all in the area of post-2015 sanctions on Iran, in order to achieve its key demand of bringing Iran in compliance with its JCPOA obligations? Lest we forget, Obama's defiance of Israel on the JCPOA caused a major rift benefiting the Republican Party opponents of the deal, such as Donald Trump, and so far there is little evidence that Biden is unmindful of that prior experience. In turn, this may explain the timing of US Defense Secretary Austin's Israel visit coinciding with the Natanz sabotage, which may not have been coincidental as Israel most likely had informed Washington of the coming attack on Natanz beforehand.
Naturally, Tehran is irritated at Austin's presence in Israel at that particular time and his expression of "ironclad support" for Israel instead of raising any criticism of nuclear terrorism against Iran, just as China and Russia have done. In fact, none of the Western governments, as well as the EU, partaking in the Vienna talks, have bothered to condemn the attack on Natanz, thus adding salt to Iran's injury. Instead, the German foreign minister, Heiko Maas, dispensed with any criticism of Israel and confined himself to questioning Iran's post-attack decision to increase the enrichment level, which he called "irresponsible." But, is it really responsible for the US and European powers to refrain from condemning an act of sabotage with respect to a facility that, under the terms of JCPOA, is recognized to be the hub of Iran's nuclear fuel cycle? Germany, France, and England, as well as the European Union, ought to act in unison denouncing the acts of nuclear sabotage in Iran, irrespective of Israel's prerogative. Their failure to do so simply adds another layer of distrust between Iran and these powers, to the detriment of any prospect for tangible progress in the Vienna talks.
As for Biden's foreign team, which has reported of its "serious proposal" on the table, it must recognize that unless there is some pressure applied on Israel to stop its spoiler role, US's national interests maybe harmed and even sacrificed by a hawkish Middle East ally that behaves according to its own calculation of risks to its interests.  In a word, an Obamaian rift with Israel may indeed be both inescapable and inevitable for the Biden administration.