Obama Administration Calls for the 'Human Rights' of Jihadi Murderers
It's well known that whenever jihadis attack and slaughter innocent people — especially Christians — the Obama administration tries to ignore or whitewash.
Lesser known, however, is that whenever foreign governments try to subdue the jihadis, the Obama administration objects and calls for the "human rights" of the terrorists.
According to Reuters,
Nigerian warplanes struck militant camps in the northeast on Friday [5/17] in a major push against an Islamist insurgency, drawing a sharp warning from the United States to respect human rights and not harm civilians. Troops used jets and helicopters to bombard targets in their biggest offensive since the Boko Haram group launched a revolt almost four years ago to establish a breakaway Islamic state and one military source said at least 30 militants had been killed. But three days after President Goodluck Jonathan declared a state of emergency in the northeast, U.S. Secretary of State John Kerry issued a strongly worded statement saying: "We are … deeply concerned by credible allegations that Nigerian security forces are committing gross human rights violations, which, in turn, only escalate the violence and fuel extremism.
Thus here is Kerry grandstanding about the "human rights" of Boko Haram, a jihadi group whose name means "Western Education is a Sin" — that is, a group whose very name embodies hostility for Western civilization. (Of course, it's not surprising that the Obama administration overlooks Boko Haram's animus for the West, considering that it was just revealed that "it is Obama administration policy to consider specifically Islamic criticism of the American system of government legitimate.")
But what about the "human rights" of the victims of jihadi terror? In 2011, when Egypt's Christians protested the constant attacks on their churches and the Egyptian military responded by massacring them at Maspero, including by running them over with armored vehicles, the White House then said nothing about "human rights," declaring instead that "now is a time for restraint on all sides" — as if Egypt's beleaguered and unarmed Christian minority needed to "restrain" itself against the nation's military.
As for Nigeria's Boko Haram, the group has been responsible for some of the most horrific human-rights abuses. Indeed, of all the human rights abuses I catalog in my new book Crucified Again: Exposing Islam's New War on Christians, Boko Haram's relentless slaughter of Christians is the most savage, resulting in more Christians killed than in the rest of the world combined.
The group has bombed or burned hundreds of Christian churches, most when packed for service. The Christmas day church attacks — in 2010, 2011, and 2012 — which left hundreds of Christians dead or dismembered, are the tip of the iceberg of Boko Haram's hate for Christianity. In the group's bid to cleanse northern Nigeria of all Christian presence, it has threatened to poison the food eaten by Christians and "to strike fear into the Christians of the power of Islam by kidnapping their women." The group frequently storms areas where Christians and Muslims are intermingled — from villages to colleges — and singles the Christians out before slitting their throats to cries of Allahu Akbar. Pregnant and elderly Christian women and children have been raped, enslaved, and slaughtered simply for being "infidels."
The fact that Boko Haram's motives are clear-cut and fueled by jihadi doctrine — the creation of an Islamic state that enforces Sharia law and is Christian-free — has not stopped the Obama administration from pointing to anything and everything else to rationalize its bloodlust.
The very next day after Boko Haram bombed Christian churches celebrating Easter in April 2012, killing 39 Christian worshippers, U.S. Assistant Secretary of State for African Affairs Johnnie Carson said, "I want to take this opportunity to stress one key point and that is that religion is not driving extremist violence" in Muslim-majority Nigerian areas where churches were and continue to be attacked.
As far as Bill Clinton is concerned, "inequality" and "poverty" are "'what's fueling all this stuff'" — a reference to Boko Haram's anti-Christian jihad. Foreshadowing Kerry's concern for the well-being of Islamic mass murderers, Clinton also said that "it is almost impossible to cure a problem based on violence with violence" — a suggestion that Nigeria's government not retaliate in response to Boko Haram with any severity.
Talk of "poverty," "inequality," "grievance," and the rest of the canards used by Western leaders to overlook Islamic violence blatantly ignores all the facts. Boko Haram began its jihad in earnest because a Christian won what was described as Nigeria's freest and fairest elections. And Islamic law forbids non-Muslims from ruling over Muslims — not because they're bad for the economy, but because they're infidels.
The full name of Boko Haram is "Sunnis for [Islamic] Propagation and Jihad" — which doesn't reflect any economic grievances. Their repeatedly stated goal is the establishment of a pure Sharia state in Nigeria. In other words, they are motivated by the same Islamic supremacism that is prompting jihadis all around the Islamic world to attack, kill, and displace infidels, leading to, among other travesties, a mass exodus of Christians.
Once again, then, reality is easily ascertained — at root, Boko Haram's terror campaign is entirely motivated by Islamic teachings — even as the Obama administration refuses to designate the group as a terrorist organization, wastes millions of U.S. tax dollars on superfluous initiatives (or diversions), and pressures the Nigerian president to make concessions to the jihadis — including building more mosques, the very breeding grounds for Islamic "radicalization."
And now, when the Nigerian government goes on the offensive to neutralize the terrorists responsible for countless inhuman atrocities, the Obama administration offers "a strongly worded statement" to defend their "human rights."
Meanwhile, when such jihadis daily persecute and murder non-Muslims around the world — Christians at the top of the list — the only sound coming out of the White House is of crickets chirping.
Postscript: Following Kerry's call to protect the "human rights" of Nigeria's jihadi terrorists, Obama himself has just urged Myanmar to "halt violence against Muslims" and "move ahead with economic and political reforms" — all while omitting the fact that the government's offensive is in response to violent, separatist Muslims, whose jihad has nothing to do with "economic and political reforms," only the subjugation of infidels.
Donald Trump's War on Truth and Justice: Crude, Unprecedented and Still Accelerating
"To them, I said, the truth would be literally nothing but the shadows of the images."[1]–Plato, The Republic
For US President Donald J. Trump, policy making by imposed chaos has become normal. Again and again, we see that this president's decisions are founded upon manipulation and contrivance; inevitably, his choices(both conspicuous and inconspicuous) injure American interests and ideals….and at the same time. Should they be left insufficiently opposed, such injuries will impair the most rudimentary expectations of American national security and international justice.
There is more. These markedly grave impairments continue on several intersecting (and sometimes synergistic) levels.[2] Most ominously, there have been satellite images confirming that North Korea is moving ahead aggressively with its ballistic missile program. As corollary, we may now also learn, prima facie, that Mr. Trump's earlier reassurances about "peace" with North Korea were not merely silly fabrications, but also deliberate falsifications. Prospectively, there are corresponding nuclear consequences for America's close allies in South Korea and Japan, some of them potentially existential.[3]
"We fellin love," said Trump after first meeting Kim Jung Un in Singapore a few years back. But by the most basic standards of prudent policy-making, any such alleged "romance" must remain beside the point. In any event, as the recent and recurrent missile tests by Pyongyang reveal, Trump's declared love is glaringly unrequited.
Credo quia absurdum, warned the ancient philosophers. "I believe because it is absurd." With great deliberateness, systematically, this president studiously avoids any knowledge-based judgments. Another recent example is Trump's blaming of California "mismanagement" for the raging wildfires in that state ("They should have raked…."). The president also abrogated this country's legal obligations under the INF treaty, a destabilizing termination that has already shattered codified American promises at international and domestic legal levels, This is apt to be followed by US rejection of New Start treaty obligations.[4]
Of course, even before launching this particular presidential assault on legal order, international law and national law, Trump formally withdrew the United States from the July 2015 Iran deal (the JCPOA), a multilateral agreement that the UN's IAEA had several-times reaffirmed was being respected by Tehran.
There are, to be sure, all-too-many additional examples of US President Trump undermining America's indispensable legal and moral obligations. All of these examples, some of them plausibly irrational,[5]reflect the unsupportable core assumption that "attitude, not preparation" is what matters in diplomatic negotiations. For some unimaginable reason, moreover, Jared and Ivanka (the president's "hidden geniuses" according to Trump's previous UN ambassador) have not yet been able to fashion an impressively coherent plan to save the Middle East.[6]
What a surprise. Naturally, we are routinely advised, the failure must be someone else's fault. Perhaps Hillary. Using Trump "logic," that conclusion would seem to be a frequent and generally applicable remedy.
There is more. A self-declared "very stable genius," US President Donald Trump still wages a bewildering war against his own intelligence agencies and national legal institutions. What remains detached from any competent national assessment is Trump's underlying abhorrence of intellect and learning. Should anyone doubt this perilous loathing, one need just "tune in" to the latest presidential "rally."
"I love the poorly educated," intones Trump to his assembled acolytes.
"Intellect rots the brain," said Third Reich Propaganda Minister Joseph Goebbels.
Not much erudition here; just a cultivated incoherence.
Donald Trump is no scholar. To be fair, no one should ever have expected anything else. But this president is notoriously weak on most vital matters of law and justice, so much so that he believes manipulating US foreign aid to injure his domestic political foes is altogether reasonable and permissible, whatever the deleterious effects upon another state's most vulnerable populations. A conspicuous case in point is the extortion-like leverage seemingly exerted against an already-fragile Ukraine.
Unsurprisingly, this particular Trump dereliction was intended to benefit not only the American president himself, but also his regularly and strangely venerated Cold War II "rival," Vladimir Putin.[7]
Though not generally known, international law remains an integral part of the law of the United States. Inter alia, among other authoritative sources, it says this explicitly in the Constitution, the very same document that Mr. Trump's supporters are fond of citing in their recurrent reverential references to "gun rights." Various express codifications can be discovered at Article 6 (the "Supremacy Clause") and at certain corresponding U.S. Supreme Court decisions (see particularly the Paquete Habana, 1900 and Tel-Oren vs. Libyan Arab Republic, 1981).
There is more. Article 6 of the US Constitution clarifies that "…all treaties made, or which shall be made, under the authority of the United States, shall be the supreme law of the land…." The United States is party to the 1951 Refugee Convention, which contains (at Article 33) the basic principle of non-refoulement: "No Contracting State shall expel or return ("refouler") a refugee in any manner whatsoever to the frontiers of territories where his life or freedom would be threatened on account of his race, religion, nationality membership of a particular social group or political opinion."
Nonetheless, from the beginning, under Donald Trump's fitfully-released and often self-contradictory executive orders, impermissible expulsions and returns have become "official" policies of the United States. Earlier, "ground-zero" for such evident presidential manipulations had been the refugee "caravan" and its alleged "invasion." At that time, Trump not only ignored Russian-Iranian-Syrian war crimes, but openly praised the principal architect of these derelictions, Vladimir Putin.
There is more. Most recently, against the wishes of his most senior military, Trump issued pardons for certain US soldiers accused of egregious war crimes. Among other derelictions, these pardons undermined the peremptory expectations of the laws of war or humanitarian international law. By definition, therefore, they also represented stark violations of duly "incorporated" US law.
Still, despite his serious violations of US and international law, Trump is not the genuinely underlying "pathology." Rather, his law and government-violating presidency is"merely" the symptom of a much wider and more deeply systemic disorder. This disorder is an insistently anti-intellectual American society,[8] one that frowns upon virtually any original expressions of logical explanation or independent thought.[9]
When the infant children of desperate refugees were being housed in cages, this president, tanned and bemused, journeyed to Florida or New Jersey foryet another round of golf. Significantly, though generally unknown to Americans, the due process clauses of the US Constitution protect all "persons," and not just "citizens."[10] Jurisprudentially, this authoritative scope of competence – one drawn from fully invariant Natural Law or Higher Law bases of the American Republic – is "beyond legal question."[11]
In life and law, truth is exculpatory. Derivatively, we are not witnessing a normal and law-abiding American presidency. Accordingly, we must now finally inquire:"Is this an excusable and remediable legal deformation, or is it rather an execrable dress rehearsal for astill-widening chaos"?[12]
It's high time for candor. What Donald Trump values most in both national and international politics is chaos. A deeply troubling affection, it is impossible to reconcile such curious affections with even the most rudimentary legal expectations of US government or law.
At very basic levels of explanation, Trump's feverishly loyal supporters, who still number in the tens of millions, yearn for the tangible warmth of "belonging, " of being part of a perpetually shrill and shrieking crowd, of enjoying the numbingly false pleasures bestowed by deceptively simplistic explanations. Always, after all, complexity is anathema to those who loathe serious thought. It is excruciatingly daunting for those who would reject intelligence and intellect in virtually any form, whether by offering loud belligerent chants or more cautiously, softly, almost sotto voce.[13]
"Intellect rots the brain," cautioned Third Reich Propaganda Minister Joseph Goebbels at the 1935 Nuremberg rallies.
"I love the poorly educated," offered candidate Donald Trump during the 2016 US presidential campaign.
These crude sentiments are not altogether dissimilar. Palpably, though many years apart, they still resonate warmly with each other, across the years. Inter alia, both display a species of "truth" that corrupts absolutely any hint of history or science.
This truth is "literally nothing but the shadows of images."

---
[1]Plato's theory, offered in the fourth century B.C.E, seeks to explain politics as an unstable realm of sense and matter, an arena formed and sustained by half-truths and distorted perceptions. In contrast to the stable realm of immaterial Forms, from which all genuine knowledge must be derived, the political realm is dominated by the uncertainties of the sensible world. At the basis of this political theory is a physical-mental analogy that establishes a correlation between the head, the heart and the abdomen, and the virtues of intelligence, courage and moderation.
[2] On these levels, the "whole" of such Trump-induced impairments will exceed the simple sum of its "parts." In other words, the cumulative impact of these presidential impairments will actually be far worse than what first meets the eye.
[3] For authoritative early accounts by this author of nuclear war effects, see: Louis René Beres, Apocalypse: Nuclear Catastrophe in World Politics (Chicago: University of Chicago Press, 1980); Louis René Beres, Mimicking Sisyphus: America's Countervailing Nuclear Strategy (Lexington, Mass., Lexington Books, 1983); Louis René Beres, Reason and Realpolitik: U.S. Foreign Policy and World Order (Lexington, Mass., Lexington Books, 1984); and Louis René Beres, Security or Armageddon: Israel's Nuclear Strategy (Lexington, Mass., Lexington Books, 1986). Most recently, by Professor Beres, see: Surviving Amid Chaos: Israel's Nuclear Strategy (New York, Rowman & Littlefield, 2016; 2nd ed. 2018).
[4] See Louis René Beres, "Nuclear Treaty Abrogation Imperils Global Security," Yale Global Online November 1, 2018 https://yaleglobal.yale.edu/content/nuclear-treaty-abrogation-imperils-global-security
[5]Recalling the 20th-century German philosopher, Karl Jaspers: "The rational is not thinkable without its other, the non-rational, and it never appears in reality without it." This insight can be found in Jaspers' "Historical Reflections" on Kierkegaard and Nietzsche.
[6] The Middle East is not the only task placed upon Jared Kushner by his father-in-law. He has also been given a lead role in fashioning US trade policy, reorganizing thegovernment of the United States, reforming the entire American criminal justice system and overseeing construction of the border wall.
[7]Acknowledging the emergence of "Cold War II" means expecting the world system to become increasingly bipolar. For early conceptual writings by this author on the global security implications of any such expanding bipolarity, see: Louis René Beres, "Bipolarity, Multipolarity, and the Reliability of Alliance Commitments," Western Political Quarterly, Vol. 25, No.4., December 1972, pp. 702-710; Louis René Beres, "Bipolarity, Multipolarity, and the Tragedy of the Commons," Western Political Quarterly, Vol. 26, No.4., December 1973, pp, 649-658; and Louis René Beres, "Guerillas, Terrorists, and Polarity: New Structural Models of World Politics," Western Political Quarterly, Vol. 27, No.4., December 1974, pp. 624-636.
[8]Along these lines, Sigmund Freud had maintained a general antipathy to all things American. In essence, he most objected, according to Bruno Bettelheim, to this country's "shallow optimism," and its seemingly corollary commitment to a disturbingly crude form of materialism. America, thought Freud, was very evidently "lacking in soul." See: Bruno Bettelheim, Freud and Man's Soul (New York: Alfred A. Knopf, 1983), especially Chapter X.
[9] See pertinent essay by this writer at The Daily Princetonian:http://www.dailyprincetonian.com/article/2018/06/a-core-challenge-of-higher-education
[10] The founding fathers of the United States – believing firmly in natural law and natural rights – held that the human rights expectations of the Declaration of Independence must apply to all peoples, for all time, and can never be properly reserved solely to Americans.
[11] Under international law, the idea of a Higher Law – drawn originally from the ancient Greeks and ancient Hebrews – is contained, inter alia, within the principle of jus cogens or peremptory norms. In the language of pertinent Article 53 of the Vienna Convention on the Law of Treaties (1969: "A peremptory norm of general international law….is a norm accepted and recognized by the international community of States as a whole, as a norm from which no derogation is permitted, and which can be modified only by a subsequent norm of general international law having the same character."
[12] Although composed in the seventeenth century, Thomas Hobbes' Leviathan still offers an illuminating vision of chaos in world politics. Says the English philosopher in Chapter XIII, "Of the Natural Condition of Mankind, as concerning their Felicity, and Misery:" During chaos, a condition which Hobbes identifies as a "time of War," it is a time "…where every man is Enemy to every man… and where the life of man is solitary, poor, nasty, brutish, and short." At the time of writing, Hobbes believed that the condition of "nature" in world politics was less chaotic than that same condition existing among individual human beings -because of what he called the "dreadful equality" of individual men in nature being able to kill others – but this once-relevant differentiation has effectively disappeared with the global spread of nuclear weapons.
[13] "Reason," warns the philosopher Karl Jaspers, "is confronted again and again with the fact of a mass of believers who have lost all ability to listen, who can absorb no logical argument, and who hold unshakably fast to the Absurd…." (See: Reason and Anti-Reason in Our Time, Archon Books, 1971, p. 78).
Bolivia: Post-Coup Update
With every passing day, it becomes clearer that the military coup in Bolivia on November 10th was masterminded in Washington DC. This reality will create yet a new difficulty in relations between the U.S. regime and Mexico to its direct south, because the Mexican Government, under progressive President Lopez Obrador, took the courageous and very meaningful step of providing refuge to the U.S.-couped Bolivian President Evo Morales and therefore posed overtly a resistance to the U.S. dictatorship.
Unlike the U.S. itself, which has abandoned the substance of democracy while adhering to its fascist Supreme Court's interpretations (distortions) of the original intent of the democratic America's Founding Fathers in their U.S. Constitution, Bolivia's imposed regime isn't even nominally legitimate in any democratic sense, because it has abandoned that country's Constitution, ever since it grabbed power there.
One of the first indications that this was another U.S. coup was that on November 10th, the New York Times, which along with the Washington Post is one of the regime's two main mouthpieces, refused to call it a "coup" at all, though it obviously was. Headlining on November 10th with the anodyne "Bolivian Leader Evo Morales Steps Down", they lied and alleged that "Mr. Morales was once widely popular" — as if there were any objective measures, such as polls, which indicated that he no longer was. Their concept of 'democracy' was like that of fascists everywhere: violent mob actions against a democratically elected Government. "Angry mobs attacked election buildings around the country, setting some on fire." Far-right mobs are 'democracy to 'journalists' such as at the New York Times.
The next day, November 11th, that fascist 'news'-paper headlined an editorial "Evo Morales Is Gone. Bolivia's Problems Aren't." Here is how they expressed their contempt for democracy: "When a leader resorts to brazenly abusing the power and institutions put in his care by the electorate, as President Evo Morales did in Bolivia, it is he who sheds his legitimacy, and forcing him out often becomes the only remaining option. That is what the Bolivians have done." 'Bolivians' — meaning there that extreme-rightist minority of Bolivia's electorate. The NYT even had the gall to say contemptuously: "Predictably, Mr. Morales's left-wing allies across Latin America, including President Nicolás Maduro of Venezuela, President-elect Alberto Fernández of Argentina and President Miguel Díaz-Canel of Cuba, joined by the British Labour leader Jeremy Corbyn, cried 'coup'."
Britain's BBC, on November 11th, was considerably more circumspect in their anti-democratic propaganda: for example, in this video, at 13:00, the BBC asks "Why are so many of the people out there on the streets now then do you think
[demonstrating against Morales]
?" and the respondent didn't say that this is the way practically every CIA coup is done. So, the desired implication was left with gullible viewers, that this was an expression of a democracy instead of the expression of a fascist mob.
It was left to governments which are resisting U.S. rule to express more honestly, as the Turkish Government's more honest propaganda-organ, the newspaper Yeni Safak, did finally on November 17th, "Bolivia's Morales was overthrown by a Western coup just like Iran's Mosaddeg". Their columnist Abdullah Muradoğlu wrote:
There are indications that the U.S. was involved in the ousting of Bolivia's first indigenous president, Evo Morales, in a military coup. Secret talks between American senators and Morales' opponents were brought up before the elections on Oct. 20. The talks, which were leaked to the public, discussed action plans to destabilize Bolivia if Morales won the elections. It was stated that the Evangelical Church would support the coup attempt. The fact that Brazilian President Jair Bolsonaro, known as "Tropical Trump", U.S. Vice President Mike Pence and U.S. Secretary of State Mike Pompeo are passionate Evangelicals, points to the ideological link to the Evangelical architects of the Bolivian coup. …
Bolivia has abundant resources of tin, copper, silver, gold, tungsten, petroleum and uranium, as well as large quantities of lithium. Lithium is a strategic mine for space technology. Morales became the target of a pro-U.S. military coup, and policies aimed at allocating the country's resources to the poor rather than a small group played an important role in his demise. …
But it wasn't only foreign news-media but also a very few honest alternative-news media which were reporting the realities. For example, on November 11th, The Gray Zone headlined "Bolivia coup led by Christian fascist paramilitary leader and millionaire – with foreign support". The next day, on November 12th, Moon of Alabama's anonymous blogger bannered "Lessons To Learn From The Coup In Bolivia" and he summarized the popular democratically elected and re-elected overthrown leader Evo Morales's enormously successful record of leadership there, such as:
During his twelve years in office Evo Morales achieved quite a lot of good things:
Illiteracy rates:
2006 13.0%, 2018 2.4%
Unemployment rates
2006 9.2%, 2018 4.1%
Moderate poverty rates
2006 60.6%, 2018 34.6%
Extreme poverty rates
2006 38.2%, 2018 15.2%
It's no wonder, then, that Morales is so popular in Bolivia.
Then, further about the fascist character of the U.S.-imposed regime, Mint Press News headlined on November 18th, "Media Silent as Bolivia's New Right-Wing Gov't Massacres Indigenous Protesters".
On November 19th, Peoples Dispatch bannered "Hatred of the Indian. By Álvaro García Linera", and presented a statement by Linera, who was Morales's Bolivian Vice President. He opened:
Almost as a nighttime fog, hatred rapidly traverses the neighborhoods of the traditional urban middle-class of Bolivia. Their eyes fill with anger. They do not yell, they spit. They do not raise demands, they impose. Their chants are not of hope of brotherhood. They are of disdain and discrimination against the Indians. They hop on their motorcycles, get into their trucks, gather in their fraternities of private universities, and they go out to hunt the rebellious Indians that dared to take power from them.
In the case of Santa Cruz, they organize motorized hordes with sticks in hand to punish the Indians, those that they call 'collas', who live in peripheral neighborhoods and in the markets. They chant "the collas must be killed," and if on the way, they come across a woman wearing a pollera [traditional skirt worn by Indigenous and mestizo women] they hit her, threaten her and demand that she leave their territory. In Cochabamba, they organize convoys to impose their racial supremacy in the southern zone, where the underprivileged classes live, and charge – as if it were a were a cavalry contingent – at thousands of defenseless peasant women that march asking for peace. They carry baseball bats, chains, gas grenades. Some carry firearms. …
On November 26th, the Libya 360 blog headlined "Bolivia: they are killing us, comrades!" and reported:
We are receiving audios all the time, from different parts of Bolivia: Cochabamba, El Alto, Senkata, La Paz… They bring desperate cries from women, from communities that resist with dignity, under the murderous bullets of the military, police, and fascist groups armed by the oligarchies with the support of Trump, Macri, and Bolsonaro. They also bring voices that denounce, voices that analyze, voices that organize, voices that are in resistance. There are weeping voices that are remade in slogans. The united peoples will never be defeated!
The racist, fascist, patriarchal, colonial, capitalist coup d'etat seeks to put an end to all these voices, silence them, erase them, make them inaudible. The communicational fence seeks to crush and isolate the words of the people. The conservative, capitalist restoration, goes for lithium, goes for the jungle, goes for bad examples.
The voices continue to arrive. New spaces of communication are generated. The social and family networks, the community radio stations, the home videos made from cell phones are functioning by the thousands. It is heartbreaking to hear bullets. To see their journey through the flesh, invading the bodies that rise from all humiliations. It generates anger, impotence, indignation, rage. …
On the same day, that same blog bannered "The People Will Not Allow the Coup in Bolivia, says Venezuelan Ambassador". This opened:
One of the first 'promises' made by the self-proclaimed, de-facto government of opposition senator Jeanine Áñez was to "hunt down" ex-minister Juan Ramón Quintana, Raúl García Linera – brother of vice-president Álvaro García Linera -, as well as the Cuban and Venezuelan people that live in Bolivia.
The threat was publicly declared by the interior minister Arturo Murillo, designated by Áñez.
Later on, the communications minister of the de facto government, Roxana Lizárraga, accused Cuban and Venezuelan diplomats of being responsible for the violence unleashed in the country.
The statements came after an attack on the Venezuelan diplomatic office in La Paz on November 11. Armed paramilitaries surrounded the embassy with explosives and threatened to invade the building.
However, the aggression did not begin with the coup. According to Crisbeylee González, who served as the Venezuelan ambassador in Bolivia for more than 10 years, since 2008, the embassy has suffered threats from the organizations in opposition to Evo Morales and Álvaro García Linera.
During the days of tension, Crisbeylee, who is also a personal friend of Morales, decided to protect her team and she returned to her country.
On November 17, the Venezuelan diplomatic staff, made up of 13 functionaries and their family members, flew with the Venezuelan state company Conviasa from La Paz to Caracas.
Upon returning to her country, the ambassador spoke to Brasil de Fato and denounced the terror she suffered in the last couple of days.
Brasil de Fato: How did you all take the news that you would have to leave the country? Was there any hostility before the coup?
Crisbeylee González: For a while now, the opposition has talked about a "Chavista bunker" referring to the Venezuelan embassy, where we would supposedly be "ideologically orienting" the Bolivian people's movements and youth. They even talked about us supposedly exerting pressure on Evo so that he would not abandon the socialist, Bolivarian proposal.
There were always certain times when the xenophobia increased, especially during elections. Every time that there were elections or a coup attempt, the principal target is always of course president Evo Morales but right after that, it's the Venezuelan embassy. The diplomatic mission has always been an element that must be combated.
Since 2012 when there was a coup attempt by the police, they began to say that our embassy carried out military training with the Bolivians. A very similar discourse to what was created in Chile against the Cubans during the rule of Salvador Allende.
And with this, they were able to create a strong expression of xenophobia within the Bolivian middle classes against Venezuelans. The media also helped to create this adverse discourse against Venezuelans.
In these past couple of days [since the coup], one of the first things that they did was to say that the Venezuelans had to leave and that they were going to attack the Venezuelans. Before the elections on October 20, they already talked about attacking the embassy. …
The next day, on November 27th, they headlined "The U.S. Launches Itself in the Most Violent Way Imaginable to Definitively Seize Bolivia". They interviewed Argentine sociologist Atilio Boron, one of the most internationally renowned political analysts today, so that in just three questions he can give us his vision of the crisis Bolivia is going through.
How would you characterize the coup d'état in Bolivia?
Without a doubt, the coup d'état in Bolivia is part of the tradition of the old military coups sponsored by the United States since the end of World War II. However, this practice dates back even further, as the history books show us. That means that the soft coup that was applied against Manuel Zelaya in Honduras, Lugo in Paraguay and Dilma Rousseff in Brazil, has been abandoned and the old formulas have returned. In Bolivia, the old formulas were applied, because in reality there was no possible propagandistic basis for the coup. There was no fraud in Bolivia and therefore the OAS avoided using that expression, instead making euphemistic recommendations. Furthermore, recent studies from the United States convincingly prove that such fraud did not exist. The University of Michigan study (which is the most important center for electoral studies) confirms this. However, the coup plan was not going to stop in the face of these details. They wanted to get Evo out and take revenge. It was a very clear lesson against those Indians who, as they did in 1780, revolted against the Spanish viceroyalty. Somehow what is happening now is a replay of Túpac Katari's deed. The scenarios have changed and imperialism is different, but the essence is the same. And now, as yesterday, it is being repressed with unprecedented ferocity. …
On November 28th, Peoples Dispatch and Libya 360 simultaneously headlined "Bolivia: What Comes After the Coup?" and opened:
It has been over two weeks since the coup d'état which forced the resignation and exile of President Evo Morales and Vice-president Álvaro García Linera. Since then, thousands of working-class and Indigenous Bolivians have been resisting on the streets the coup and the illegitimate government of Jeanine Áñez. They have been met with extreme violence from the Armed Forces and the National Police, over 30 have been killed, hundreds injured and hundreds have been arrested.
On Monday night, a new agreement was announced reached between the de facto government of Áñez and the legislators from the Movement Towards Socialism (MAS) to hold elections in the country in the next 3-4 months.
Peoples Dispatch spoke to Marco Teruggi, an Argentine sociologist and journalist who spent several weeks in Bolivia before and after elections were held in order to understand the agreement reached on elections and the state of resistance in the country.
Peoples Dispatch: Starting with the most recent, what do you think about the agreement that MAS made with the de facto government of Jeanine Áñez? Did they have another option? Was there enough force on the streets and in the Assembly to achieve anything else?
Marco Teruggi: The first thing to keep in mind is that in the design of the coup d'état, from the beginning, the possibility of an electoral solution was always contemplated in order to gain legitimacy.
If you had to arrange it in steps, there is the first step which is the overthrow, a second step which is the creation of a de facto government, and all of this accompanied by persecution, repression and massacres. The third moment is the call for elections and the fourth moment is when the elections themselves happen.
This was always proposed in the basic design, it was never about an old-style coup d'état where a de-facto government is installed for an undetermined amount of time, but precisely part of its presentation was to show itself as a democratic process, recognized internationally, under the condition that later they would go to elections.
It was always expected, the question was in what moment, with what conditions, both for the coup supporters and for those who are confronting it. In this sense, this issue was being discussed in the Assembly, where MAS has a majority, and as they had been announcing, they gave the OK for an agreement, in law, to call for elections, wherein the results of the elections of October 20 are also annulled.
I think that just as it was clear that the coup strategy counted with an electoral resolution to legitimize itself, it also was clear early on that the strategy of the MAS legislators was to hold these elections in the most favorable conditions possible. Basically that MAS could present itself in the elections, which it achieved, and with guarantees for Evo, not to participate, but to prevent political-juridical persecution. And also the retreat of the soldiers, for them to return to their barracks, and that the decree which exempts them from penal responsibility in operations of "re-establishing order" is withdrawn.
As such, it is not surprising that MAS has said yes to the elections because it was not going to be possible to remove Áñez through street pressure, even though the actions on the streets conditioned the initial strategy of the coup. It is very important to keep this in mind because otherwise, one could think that MAS proposed a change of tactics, of strategy. But no, it was always the electoral solution, and either way, the streets were an important component to accelerate this process on both ends. …
So, in short: rigged 'elections' will be held, in which Evo Morales is to be excluded, and in which there will be no repercussions against the U.S.-stooge-regime participants if their side fails to win those s'elections'. The Bolivian people won't have any legal right to hang the coupsters. The U.S. regime will see to that.
Author's note: first posted at Citizen Truth
Fragmentation or Unity: A Core US Foreign Policy Choice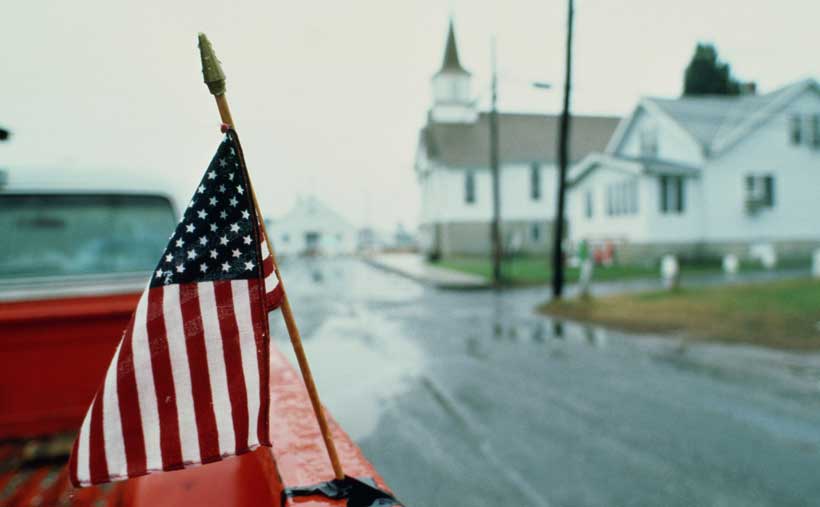 "In a dark time, the eye begins to see."-Theodore Roethke (American poet)
In essence, Donald Trump's ideas about "America First" represent a retrograde vote for expanding global fragmentation. Whatever decisional uncertainties we may have concerning any specifically preferred course of US foreign policy direction, one thing is certain. Prima facie, these crude ideas can augur only disunity and an endless future of belligerent nationalism and catastrophic war.
Accordingly, pertinent US national policy imperatives should not be difficult to decipher. Now, instead of "America First," this country's rational posture should firmly reject any stubborn adherence to long-failed ideological orientations. Though generally difficult to understand, what at first may seem pragmatic in foreign policy decision making is only a prescription for despair. To wit, any nation that seeks to maximize its own well-being at the intentional expense of others – a zero-sum view – will actually be acting against its own security interests.
It's about interpenetrations. In world politics, everything is interrelated. Among other things, no single country's meaningful success can typically be achieved at the sacrificial expense of other countries. Moreover, no such presumptive success is sustainable if the world's myriad "others" must thereby expect a more violent and explosive future.
Everything is interrelated, as system.
Now, certain absolutely ore questions must give direction to relevant strategic dialectic. More precisely, we must inquire, what should we realistically expect from Donald Trump's conspicuous contempt for sensible notions of widening global unity?
Here, history is instructive.
Here, on earth, the basic story has never really been any different.
Here, the tribe, in one form or another, has long undermined all indispensable opportunities for authentic world order.
Persistently undermined.
It is this latest expression of a corrosive national tribalism that is currently being championed by "America First." Ironically, when all cumulative policy impacts are taken into careful account, America First is revealed as virulently anti-patriotic. Starkly. What else could reasonably be concluded about a national policy that injures one's own country and various others at the very same time?[1]
Plainly, America First represents an expression and posture that is dangerously misconceived and prospectively lethal. Unchallenged, it will reveal an atavistic mantra that would further harden the hearts of even our most recalcitrant enemies. In brief, what is required now is the literal opposite of an incessantly belligerent nationalism. What is needed, at the core, is a substantially broadened acknowledgment of human interconnectedness.
Says the French Jesuit philosopher Pierre Teilhard de Chardin in his masterwork, The Phenomenon of Man: "No element can move and grow except with and by all the others with itself."
From the 1648 Peace of Westphalia to the present fragmenting moment, world politics has been shaped by a continuously shifting balance of power, and by certain relentless correlates of war, terror, and genocide. Ideally, hope should still exist, but now it must sing more softly, unobtrusively, and in a decisively prudent undertone. So, what now?
Finally, merely to survive on this imperiled planet, all of us, together, must seek to rediscover an individual life, one that is consciously detached from any ritualistically patterned conformance, cheap entertainments, shallow optimism, or disingenuously contrived expressions of American tribal happiness. At a minimum, such survival will demand a prompt retreat from what US President Donald Trump has termed "America First." In this regard, Trump's so-called rallies are just the symptom of a much deeper pathology, a know-nothing populism more closely reflecting the philosophy of Joseph Goebbels ("Intellect rots the brain") than the pro-education credo of Thomas Jefferson.
It was Donald Trump, after all, who said unashamedly during the 2016 campaign: "I love the poorly educated." This is the very same president who once exclaimed confidently that the moon "is part of Mars," and who openly lamented that Denmark would not consider selling Greenland.
As Jefferson and the Founding Fathers had earlier understood, there is a respectable place for a proper erudition. Learning from history, Americans may yet learn something from "America First" that is still useful and redemptive. They may learn, even during this national declension Time of Trump, a time for authentic tribulation, that a commonly felt agony is more important than astrophysics; that a ubiquitous mortality is more consequential than any transient financial "success;" and that shared human tears may reveal much more deeply consequential meanings than "everyone for himself" tax reductions or porously unsuitable border walls.
In The Decline of the West, first published during World War I, Oswald Spengler asked: "Can a desperate faith in knowledge free us from the nightmare of the grand questions?" This remains a vital query, one that will assuredly never be raised in our universities, on Wall Street, or absolutely anywhere in the Trump White House. Still, we may learn something productive about these "grand questions" by more closely studying American responsibilities in world politics.
Then we might finally understand that the most suffocating insecurities of life on earth can never be undone by further militarizing global economics, building larger missiles, abrogating international treaties, or replacing one abundantly sordid foreign regime or movement with another.
In the end, even in American politics and foreign policy decision-making, truth is exculpatory. In what amounts to a uniquely promising paradox, therefore, "America First" can express a blatant lie that may nonetheless help us see the truth. This peremptory truth is not really dense or unfathomable. Americans require, after all, and above all else, a substantially wider consciousness of unity and relatedness between individual human beings and between nation-states.
"In a dark time," we may learn from the poet Roethke, "the eye begins to see."[2]

---
[1] From the standpoint of classical political and legal philosophy, such a national policy would be the diametric opposite of the statement by Emmerich de Vattel in The Law of Nations (1758): "The first general law which is to be found in the very end of the society of Nations is that each Nation should contribute as far as it can to the happiness and advancement of other Nations."
[2] Collected Poems, 1966.