4 Billion US$ Economic Plan to Break Israeli-Palestinian Impasse
John Kerry, US Secretary of State, in a passionate speech at the World Economic Forum on the Middle East and North Africa, announced plans for a US$ 4 billion economic programme designed to kickstart the Palestinian economy and provide the basis for sustainable peace.
"It is time to put in place a new model of development … that is bigger and bolder than anything proposed since the Oslo Accord (10 September, 1993)," he said.
The plan, put together by a group of international regional experts, would increase Palestine's GDP by 50% and cut unemployment from 21% of the workforce to 8% in just three years. Kerry said that US$ 4 billion dollars can make an enormous difference in a relatively small area with a population of just 4 million. "The intention is not just to make it transformative, but to make it different from anything ever seen before," he added.
Shimon Peres, President of Israel, said: "We and our Palestinian neighbours must return to negotiations as soon as possible and bring peace. Let us cast away the divides and suspicions of the past and focus on a future of harmony."
Mahmoud Abbas, President of the Palestinian National Authority, said: "We all have the chance to be on the right side of history. We must take a collective stand against the status quo. If we don't seize this opportunity, we will fall into the abyss of conflict."
Kerry's plan supports the initiative to break the impasse in the peace process announced at the Dead Sea meeting by a group of more than 200 Israeli and Palestinian business people. The goal is to leverage their collective business experience and influence to convince leaders to begin serious negotiations.
"This forum has provided a platform for a creative initiative to support efforts to relaunch Palestinian-Israeli negotiations. Your engagement can help to break the impasse. Let us help the parties get on with it," said H.M. King Abdullah Ibn Al Hussein, King of the Hashemite Kingdom of Jordan.
Commenting on the plan, Klaus Schwab, Founder and Executive Chairman of the World Economic Forum, said breaking the impasse is a necessity and work must begin immediately. "The initiative is not an alternative to the political process, but it serves to underline the urgent need for action."
Trump's Tariff War, Brexit, and Spats in East Asia … Stocks Plunge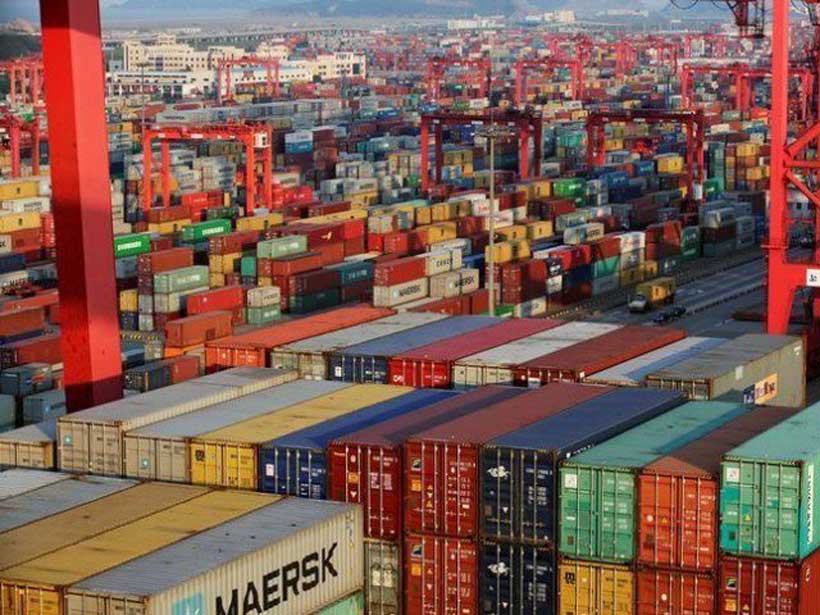 Can we believe their claims to represent the ordinary people if Donald Trump went to private military school and his friend British Prime Minister Boris Johnson went to Eton, one of England's elite prep schools where he was a King's Scholar?
Founded by Henry VI to educate 70 poor scholars (poor being a relative term), they were boarded and educated. Open to competition now, King's Scholars still live separately, that is, in the College. Intellectually an elite, their fellow Etonians who are not scholars are labeled oppidans or 'townies'. These pay their way at Eton and naturally belong to the upper rich tier of society. Not that Boris was not, but it should be clear by now, he is no fool, despite his tomfoolery.
But even for Boris the Irish gordian knot awaits. He wants to leave Brexit, even without a deal, and reinstate the border between North and South in Ireland — a prospect not at all palatable to southern Ireland's government, or for that matter to the people. The previous prime minister Theresa May's proposal was to make the Irish Sea the customs border. But parliament voted it down as it could lead to Northern Ireland drifting away from the United Kingdom.
Her withdrawal agreement also smoothed out the trade jolts through a transition period during which other areas like business licenses and residency permits would be negotiated. The UK then potentially could become like Switzerland, which is like a member through many mini-agreements without being one.
Boris has been doing the rounds. Angela Merkel had soothing words; Macron in France was more blunt. There could be a few tweaks to the withdrawal agreement but the Irish backstop, as the open border is called, was non-negotiable. Where do we go from here? If anyone thinks it is not relevant to us in the US, pause a moment to focus on your 401K and imagine what will happen to the stock market with an untidy breakup carrying severe economic consequences for Britain and costs, although less, for Europe, particularly Germany with its UK exports.
Making matters worse is the increasingly acrimonious war of words between two close US allies on the other side of the world: Japan and South Korea. It has led to the latter abandoning a military intelligence sharing agreement. Bitter feelings from Japan's colonial past in Korea are never too far beneath the surface and without Washington's steady hand holding its two important allies together, they have bubbled up. Trump, so intent on trade issues and lacking diplomatic sophistication, has become an example for others to emulate, to air differences and to act upon them. If it leads to chaos, it is Trump's chaos with no one else to blame.
The G7 meeting in Biarritz, a resort in the southwest of France close to the Spanish border, awaits Trump with memories of his early walk out in Canada at the previous one never far from anyone's mind. This time Boris Johnson is also there fretting about Brexit on the side. What can we expect? Not much when Macron, preferring to err on the side of caution, has already abandoned the customary summit communique signed by all the members. Trump did find time to slap new tariffs on China increasing his earlier rates by 5 percent; China responded swiftly, increasing their tariffs on $75 billion of U.S. goods by an additional 5 or 10 percent selectively. Stocks plunged.
Trump has clearly chosen to abandon the fig leaves of mutual self-deception that smooth relations between friends with (sometimes) contradictory interests.
Elections, Elections & Elections
Targeted within the next 100 days are some 500 million voters around the world;
Thirty plus nations are going to elect leaders and later USA in 2020. Measured only by the final count of votes, a successful election winning should also deliver economic performance measured only by the final count of real good quality jobs and not some hologramic mumbo jumbo statistics. It's time for great jobs, quality jobs and well paying jobs. The world's most dramatically engaging, expensive and time consuming election of USA is now unfolding; while the world awaits a mega global financial collapse also arrives at the precipice.
It makes no difference when will the next global meltdown starts as the economic damage is now visible from space, it makes no difference why is this happening because most mighty nations have already tried hard to fix it to the best of their ability and lastly, it makes no difference whatsoever to what will happen afterwards as nothing happened last time; no crime, no penalty, outside those exceptional who jumped out of high-rise windows some one billion mostly from the middle and bottom got badly crushed. This time the numbers may be double. Time will tell.
It's popcorn time.
What will make the difference is the brand new realization that the global-age skills of the working citizenry of the world have seriously slipped away in acquiring special advancements to read his global-age better, faster and with more productivity zest. All over the world, today, deemed useless are the accumulated educational trainings during the last few decades and very soon smart robots will replace the most knowledge acquired within the last five years. It's about time to ask tough questions about the future usability of our education and real productivity value of trainings; demanded are deeper studies on applying lifelong learning; real competencies for real global-age, continuous advancements of human development, emotional intelligence and mental endurance all to deal with critical thinking absolutely necessary on complex enterprise modeling with global implications. To acquire varying level of mastery, these new skills are not that difficult at all, after all mankind is always superior over robots but what is extremely difficult is the way overly sensationalized narrative articulated by stock markets responding to every major technological advances placing too much emphasis on IT and coding creating general fears amongst masses of workers around the globe. The new global age demands brand new thinking capable to be able to shed the old skin and come out new and shiny, once again.
Study the global tsunami of computer age and advancements of micro-desktop-computers in offices around the world in 80s and how things changed from A-Z. Repeated is the same style cycle all over here. Study the subject deeply, compare the last few cycles when global societies transformed for Print Society to Radio Societies, to TV, to Computer to Cyber etc… the patterns are very similar just the dramatic changes are much faster. Transitions took 20-30 years, now 2-3 years. Virtual reality and block-chain deployment is far more massive than mobile phone and this will happen within next 1000 days. The officeless office revolution will shrink and collapse old glory of office towers around the world in next few years. Study these major changes and develop your own vision, apply all your own current skills and exercise your inner strengths, study very deeply, while acquiring expertise and becoming a 'doer' 'thinker' 'innovator' and 'collaborator' and let other experts handle the technology.
It's time to vote, but first vote yourself in as if you already are in the shoes of the leader but fix your global age skills or simply become a compulsive clicker on social media or a slave to robots. Only the skilled ones will drive the future agenda. Currently, trying very hard, almost all over the world, the political leaderships based on their capabilities, available timelines and mostly caught in some self-inflicted rotten system but once again asking them to fix today's grassroots prosperity problems is like asking the same gang of people who brought the grand-chaos with no idea on the next direction to lead is a serious judgment call.
While, you are the only one but imagine like a potential candidate worthy of a vote, you are the only leader of your own path and you are the only undisputed champion of your own skills sets, so move on and vote for a revolutionary change but start improving your skills. You will start to notice the emergence of new thinking, others will come forward and join your cause, and a level of new understanding will emerge with solutions at times way better and above political shenanigans. Almost, each and every single voter around the world has some access to a trillion dollar worth of free technology available via internet plus entire study of our civilization on finger tips…learn to optimize and humanize progress but stay away from fakery. Time manage your global-age skills acquisition charts.
Historically, this is how Mankind came out of the caves
Skilled citizenry is the biggest hidden asset of the nation, ignored last few decades in the dust of globalization, now a critical issue these elections. The other options for the world are to simply wait for an unfathomable chaos while listening to the restless citizenry. If it's time to vote, it's also time for asking the most difficult questions. For national leadership, creation of intelligent debates on such complexity is critical while keeping it under the rugs the silence becomes the proof of incompetency.
In a hyper-accelerated supercharged world, understanding and measuring incompetency of working masses is a brand new art; identification of this critical void with right contents to fix the crisis of exportability performance is a new science, the mobilization of working-citizenry to regain new skills is new deployment strategy and bold national debates to openly face these challenges is new global-age example of successful political leadership.
This reality is also about those crossroads; where universities of the world failed the students, ask billion indebted students, this is where government bureaucracies failed the citizenry, ask billions of SME taxpayers, and this is where conflict-centric agenda stripped naked the global populace of any intelligent dialogue and this is also where divisive politics and populist thinking are finding fertile grounds. A change to internally uplift the working citizenry is the smart call. Programs to national mobilization of entrepreneurialism are the solution.
European Union is tabling a 100 Billion dollar program to uplift its high potential enterprises also a great example of becoming internally focused and national mobilization of entrepreneurialism. Is the new world getting ready for new thinking, where Inversion Economy; grassroots transformation becomes a top priority over Projectile Economy where Rocketry and Mars Missions drive the agenda. Trade-wars are proof of poor quality exportability, poor skills and poor policies, but skills-wars are about creating highly skilled citizenry creating superior edge of exportability and blossoming local grassroots prosperity. Nations should avoid blaming, screaming and declaring trade-wars on other countries and rather first look inside and declare internal skills-wars on their own working-citizenry to improve their performance and capability to stand up to global age trading challenges. In global search for collaborative synthesizim, Expothon Worldwide is seeking alliances to downstream high quality debates and discussion with top leadership within a nation and inviting trade groups, trade associations, Chambers and experts in various business growth fields to join the platform already aligned with this global exportability driven metamorphosis. The recent move last month by Worldbank to adopt this very format with their launch of a global project Econothon is also a very good step forward. Expect some major and positive events in this arena to uplift this new global thinking forward.
Vote you must;
Remember as when you vote, you have already placed yourself first in line of acquiring improved skills to help your nation. Earn a globally respectable position for your nation expressed by your competitive skills become smart on exportability, trade globally. There is no escape. The clouds are gathering. Already consumed and wasted with fakery the decades long grace periods allowed are all but over and now with limited time available so prepare rapidly, mobilize and deploy.
The Next 100 Days:
How large are these national/global issues?
How will the nation/world survive?
Where are the bright new ideas?
What will the voters do?
What will the USA voters and leadership learn from the outside world?
Firstly, they all must vote
Secondly, debate and engage political leadership, because they all need help.
Here are the key elections in 2019 alone; Canada, Tunisia, Mozambique, Botswana, Namibia, Guinea, Afghanistan, Hong Kong, Sri Lanka Uzbekistan, Norway, Portugal, Austria, Poland, Swiss, Bulgaria, Gibraltar, Romania, Croatia, Haiti, Dominican Bolivia, Argentina, Uruguay, Israel, Oman, New Zealand, UAE and USA in 2020.
With so much time and resources wasted in fakery, time to uplift working citizenry within a nation is now becoming almost like a critical salvage operation. Restless citizenry needs job security with global-age skills to bring a new ride of confidence but must not be confused with old style traditional education and training. Clouds of technology will not rain local grassroots prosperity but watch slow death, national mobilization of small and midsize economy with create local jobs and harmony, the dust of globalization is a proof and inversion towards grassroots economy is a must.
Try it in your own local regions…
WTO without United States?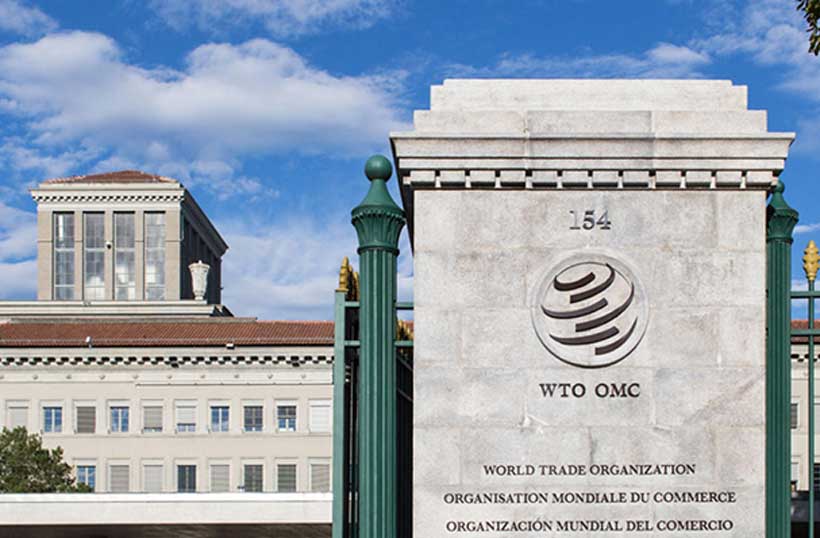 At present, it makes no sense for anyone to discard membership in the World Trade Organization (WTO), and the US' exit from it will not become fatal, -said the Russian Minister of Economic Development Maxim Oreshkin commenting on a statement made by US President Donald Trump to the effect that Washington could leave the WTO.
The minister remarked that "it is not the first time that the United States has suggested the possibility of withdrawing from the WTO. When these kinds of "reminders" begin to appear too often, they become negotiating techniques designed to impress counterparties on trade deals under discussion. " According to the Russian minister, the position of American trade diplomats that they stick to at talks on a dispute resolution system in Geneva is suggesting the same idea. It seems that by blocking the work of WTO's appeals organ, the United States is trying to create an additional instrument for influencing trading partners with a view to encourage them to take decisions that would be beneficial for the White House on how to reform the WTO, " – said Maxim Oreshkin. According to him, "since there is no global alternative to WTO which would be equally effective, there is no reason for such large international trade players as the United States to walk out of it. As for the World Trade Organization itself, a loss of even one of top players will not be fatal .
Simultaneously, the Russian Minister of Economic Development has suggested that the US withdrawal from the World Trade Organization (if it takes place) will stimulate WTO reform, change the configuration of "tactical alliances" and interest groups within the WTO, and will alter multilateral rules in those areas where negotiations have long been in a deadlock.
If the United States chooses to leave the World Trade Organization (WTO), then the entire existence of this organization will be put into question, " – confirmed presidential press secretary Dmitry Peskov. According to Peskov, "there are no doubts that the existence of, let's say, a global system-forming economic organization after the world's top economy walks out will cast doubt on its future". "In any case, this is an internal affair of the United States," – Dmitry Peskov added.
That the US might leave the main international trade organization was signaled by President Trump as he addressed employees of the Royal Dutch Shell chemical plant in Monaca, PA. "We will leave the organization if necessary." He warned that a situation like now when the WTO is helping other member countries to "use" the US, will not happen again.
As an instance of that, Donald Trump predictably cited his main "opponent" in its trade and economic debate – China. The American president spoke about a rapid development of the Chinese industry after Beijing joined the WTO. In the meantime, the USA complained about the theft of American technology in China, – the US president added.
Donald Trump's current speech can be seen as a key feature of his own election campaign, considering that the US' possible exit from the WTO served as an important point of his election program back in 2016. Back then he promised to take such a step if his plans to use tariffs to protect domestic producers ran into resistance from the above organization.
A similar idea was voiced by Donald Trump in 2018. The then WTO Director-General Roberto Azevedo tried to reduce tensions saying that the US concern about those areas of the organization's work that they wanted to improve was not new. What Donald Trump is speaking about now is "consistent with what the US has said before," – Roberto Azevedo said.
However, given that the current situation in the world is strikingly different from what it was just a couple of years ago, the future of international trade and economic relations becomes a matter of serious concern. The "trade war" between Washington and Beijing is not only showing no signs of subsiding but threatens to hit a new high. Donald Trump has promised to slap higher tariffs on the remaining imports from China totaling about $ 300 billion as of September 1, despite a "trade ceasefire" which was reached earlier with Chinese President Xi Jinping at the G20 summit in Osaka. Although the American leader has postponed the introduction of duties on a number of goods (primarily electronics) till December 15 this year, world markets do not expect any stabilization yet, particularly after Donald Trump declared China a "currency manipulator" following a sharp fall in the yuan rate.
Significantly, despite higher tariffs already imposed by the two parties on the total volume of bilateral supplies of $ 360 billion, it is China that is clearly taking upper hand in the "trade war". Despite the duties, the Chinese surplus in trade with the United States continues to grow, having increased in the first half of the year to $ 140.48 billion, against $ 133.76 billion in the same period of 2018. In July, US exports to China fell by 19%, while Chinese exports to the United States fell only by 6.5%. The new round of tariff increases will be more noticeable, also in terms of its negative impact on the socio-economic situation in the United States, Capital Economics experts warn in this regard.
However, it's the US' European partners that are sustaining yet greater losses. In AugustGermany's monthly economic index, published by the Center for Economic Research in Europe, fell to the December 2011 low, while national economy found itself on the verge of the first recession in six years. The Center's experts say this situation was triggered by the ongoing "trade war" between the US and China, along with the growing possibility that Britain will likely exit the European Union in line with the "tough" scenario.
"Trade conflicts, global uncertainty and the problems experienced by the car manufacturers have finally thrown the German economy down on its knees," – ING economist Carsten Brzeski says.
Negative trends are also visible in the British economy, where inflation has exceeded the Bank of England target of 2%. "Where is the world, and especially the historical allies of Washington, pushing the ever worsening economic conflict between the USA and China?" – the London newspaper The Financial Times asks and continues: "Under normal circumstances, they would certainly side with the USA. But we have unusual circumstances. Under Donald Trump, the United States has turned into an unreliable rogue superpower: they even oppose the fundamental principles of a trading system based on multilateral agreement and strict compliance with the rules. Now, even the US allies are drawn into this mutual hunt. " "And while the United States is locking horns with China, what should the American allies do?" The problem is not Trump. That he is concerned about the trade surplus is half the trouble. What is much worse, many Americans are dissatisfied not only with China's behavior, but also with its economic growth " – the British publication states not without reason and offers its own vision for resolving the situation: " What should the US allies do? " They should not support America's attempts to hinder China's growth – this would be dishonest. Instead, they should make clear what US goals in trade and technology they agree with, and if possible, adhere to this shared position. Significantly, the EU and Japan are already demonstrating similar views. They should support principles of the multilateral trading system under the auspices of the WTO. Should the US break the quorum needed to resolve disputes, then the rest should agree on some kind of informal mechanism. " "Hostility between the US and China poses a threat to global peace and prosperity. Outsiders cannot stop this conflict. But they are far from helpless. If superpowers go beyond the multilateral trading system, others will take their place. The majority of them are also major players. All you need is to summon up your courage and behave appropriately, " – The Financial Times points out.
However, the current problems in US relations with China and the WTO go far beyond the bounds of the trade organization itself. According to reports, Beijing is considering two options that could be really devastating for Washington: building up strategic cooperation with Iran and crushing financial markets and the dollar through the sale of US securities. According to Iranian sources, China has resumed cooperation with Iran on three oil projects and is considering what Washington and Beijing call the "nuclear option." In particular, according to the director- general of the Iranian Pars Oil and Gas Company (POGC), negotiations with Chinese developers are already under way on the first of these projects – phase 11 on the super-giant South Pars field.
China has also agreed to boost production at Iranian oil fields off Western Karun, including North Azadegan and Yadavaran, by an additional 500 thousand barrels per day by the end of 2020. This is consistent with Iran's plan to step up effort in these fields.
If one or another of these Chinese projects in Iran runs into a rejection from the United States, then Beijing will resort to the "nuclear option" of selling all or a significant part of its package of American bank-bills worth a total of 1.4 trillion dollars. A large-scale sale of these securities will result in the destabilization of the dollar, a surge in bond yields, a collapse of the real estate market and chaos in the stock market. This measure fits well into China's long-term strategy, which wants the yuan to challenge the status of the US dollar as a key global reserve currency and the main currency for global energy operations. "China wants to get away from the dollar system," – confirms Rory Green, an economist with TS Lombard.
What is currently happening in global trade opens up tremendous opportunities for Russia in terms of strengthening its relations with present and potential allies and partners, both on the bilateral and multilateral basis. Apparently, Moscow's "need" for trade, economic (and, consequently, political) structures will increase visibly in the near future.
From our partner International Affairs