The U.S. Government Compiles a Bibliography
At this moment of sequester and belt-tightening, the U.S. government has delivered a reading list on Islam.
The National Endowment for the Humanities has joined with two private foundations, Carnegie and Duke, to fund "Muslim Journeys," a project that aims to present "new and diverse perspectives on the people, places, histories, beliefs, practices, and cultures of Muslims in the United States and around the world." Its main component is the "Muslim Journeys Bookshelf," a selection of 25 books and 3 films on Islam sent to nearly 1,000 libraries as well as a website and some other activities. Marvin Olasky, who brought this project to public attention, estimates the whole project cost about US$1 million.
As one of the taxpayers who unwittingly contributed to this project as well as the compiler of my own bibliography on Islam and the Middle East, I take interest in the 25 books NEH selected for glory, spreading them around the country.
Softness characterizes its list: the 25 books quietly ignore current headlines so as to accentuate the attractive side of Islamic civilization, especially its medieval expression, and gently promote the Islam religion. It's not so exuberant an exercise as the British 1976 World of Islam Festival, described at the time as "a unique cultural event that … was no less than an attempt to present one civilization—in all its depth and variety—to another." But then, how can one aspire to such grandeur with all that's happened in the intervening years?
NEH's list and mine do share minor commonalities: for example, one author (the Moroccan writer Fatima Mernissi) and one series (the Very Short Introductions series issued by Oxford University Press).
But our purposes could not be more different: whereas I help readers understand why Muslims fill 30 out of 32 slots on the most wanted terrorists list and how Islamism came to be the main vehicle of barbarism in the world today, the endowment's list shields the reader's eyes from all this unpleasantness. Where I provide background to the headlines, NEH ignores them and pretends all is well with Islam, as is the federal government's wont.
I seek to answer burning questions: Who was Muhammad? What is the historical impact of Islam? When is warfare jihad? Why did Islamism arise? How does tribal culture influence political life? Where can one locate signs of hope for Islam to moderate? In contrast, the NEH list offers a smattering of this and that – poetry, personal accounts, antiquities, architecture, religion and history, original texts, and a smidgeon of current events, preferably presented fictionally. For example, In the Country of Men by Hisham Matar, tells about a boy growing up in Qaddafi's Libya).
I suggest Marshall G. S. Hodgson's 3-volume scholarly masterpiece, The Venture of Islam, while NEH proffers Jim Al-Khalili's derivative House of Wisdom: How Arabic Science Saved Ancient Knowledge and Gave Us the Renaissance. I offer up books by sturdy anti-Islamist Muslims such as Khalid Durán's introduction to Islam or Bassam Tibi's Challenge of Fundamentalism. The endowment, of course – for what else does a government agency do? – promotes Islamists, including the Canadian phony moderate Ingrid Mattson and the Obama administration's favorite Eboo Patel.
My books are personal selections based on decades in the field; theirs is a mish-mash brokered by a committee of four standard-issue academics (Leila Golestaneh Austin, Giancarlo Casale, Frederick Denny, and Kambiz GhaneaBassiri) and one don't-rock-the-boat journalist (Deborah Amos).
The NEH bibliography reminds one of the Middle East Studies Association's annual meetings, which often avoid interesting or important topics in favor of such obscure feminist issues as "Problematizing 'Women's Place' in the Multiple Borderzones of Gender and Ethnic Politics in Turkey" and "The Turkish Women's Union and the Politics of Women's Rights in Turkey, 1929-1935."
As these titles suggest, today's scholars have a strange tendency to focus in on questions no one is asking, as do many of the NEH books. Anthony Shadid recounts in House of Stone: a Memoir of Home, Family, and a Lost Middle East his efforts to restore an ancestral home in Lebanon; Kamila Shamsie's Broken Verses: a Novel tells the story of a television journalist in Karachi.
As taxpayer and as specialist, I condemn the NEH list. Far from presenting "new and diverse perspectives," it offers the usual academic obfuscation mixed with Islamist triumphalism. It reminds us that of the many things governments should not do, one of them is to compile bibliographies.
Mr. Pipes (DanielPipes.org) is president of the Middle East Forum. © 2013 by Daniel Pipes. All rights reserved.
May 23, 2013 addendum: Here is the complete list of books from the NEH list:
A Quiet Revolution

by Leila Ahmed

Acts of Faith

by Eboo Patel

The Arabian Nights

edited by Muhsin Mahdi

The Art of Hajj

by Venetia Porter

Broken Verses

by Kamila Shamsie

The Butterfly Mosque

by G. Willow Wilson

The Children of Abraham

by F. E. Peters

The Columbia Sourcebook of Muslims in the United States

edited by Edward E. Curtis IV

The Conference of the Birds

by Farid al-Din Attar

Dreams of Trespass

by Fatima Mernissi

House of Stone

by Anthony Shadid

The House of Wisdom

by Jim Al-Khalili

In an Antique Land

by Amitav Ghosh

In the Country of Men

by Hisham Matar

Islamic Arts

by Jonathan Bloom & Sheila Blair

Leo Africanus

by Amin Maalouf

Minaret

by Leila Aboulela

Muhammad: A Very Short Introduction

by Jonathan A.C. Brown

The Ornament of the World

by Maria Rosa Menocal

Persepolis: The Story of a Childhood

by Marjane Satrapi

Prince Among Slaves

by Terry Alford

Rumi

edited by Reynold A. Nicholson

Snow

by Orhan Pamuk

The Story of the Qur'an

by Ingrid Mattson

When Asia Was the World

by Stewart Gordon
Major Topics to Consider to Determine the Direction the 2018 Mid-Term Elections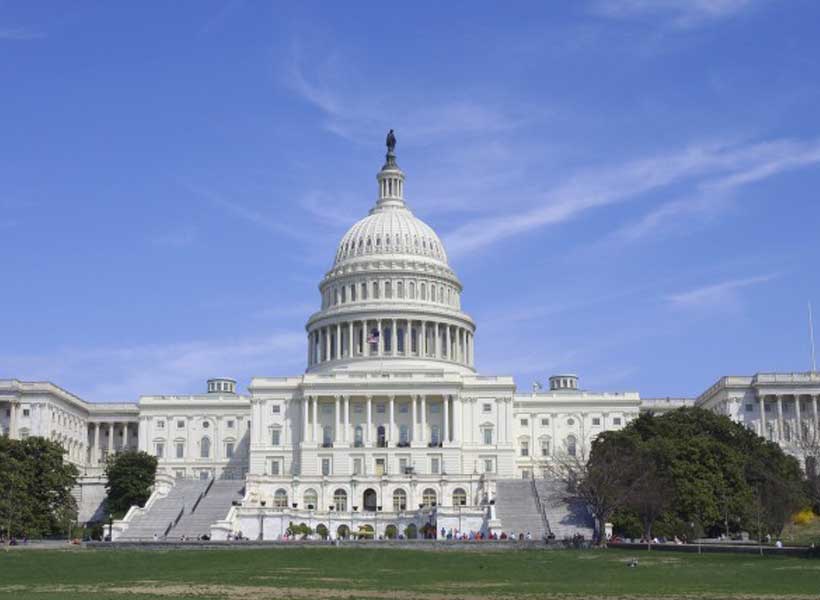 The 2018 mid–term elections, since Donald Trump won the November 2016 election against Hillary Clinton, is a significant test for the incumbent administration. Make no mistake, while Mr. Trump's political and policy rhetoric has not ingratiated him with a majority of the American electorate, the battle for the House, Senate, and state governor's races will not be a cake walk for either Democrats or Republicans when voters decide that first Tuesday in November. With the 2020 Presidential elections on the horizon, too, the chances for one group to take a popular lead will be hard to predict given the missteps this president and the two parties have incurred. Yet voters can assess the elections by exploring certain factors that help influence their decision making.
It is too early to tell the outcome of the November mid-terms. Though according to the latest polling figures regarding job approval ratings, nearly 63% of Americans disapprove of the President's job performance, meaning it can influence the respective party vote. This rating has much to do with Mr. Trump's fashion of presidential leadership. Therefore,US Leadership will be the first of three areasexamined when deciding who wins or who loses in the upcoming elections. Can presidential leadership translate to who wins? Does a person being a president in earnest, that Trump is not, make the argument that leadership is an important influencer and that the image of U.S. leadership, now, is weaker worldwide than it was under Barack Obama and George W. Bush, according to Gallup. As Presidents come and go every four or eight years, they represent American integrity and power throughout their administrations. While past presidents are more discreet in their approaches to allies and adversaries, it should be noted that Mr. Trump's tact is more public than discretionary. The US President's approach to his office is reflected by his personality and policies that may, if not already, have negative implications for the US as a global leader.
For instance, voters should ponder Europe's reactions to what the American President calls "Making America Great Again" and "America First?" This point of view signifies a blatant change in American directionfrom previous administrations. European capitalstoo are public when it comes to highlighting their confidence level in the US; this confidence factor has taken a hit as exemplified with the recent UN vote against moving the US Embassy from Tel Aviv to Jerusalem. There, 128 countries voted "NO" in the resolution condemning the United States. With American diplomacy being devalued, along with his lack of understanding on policy matters, Mr. Trump's temperament does not bolster the definition of what we are used to regarding presidential or leadership quality.While the US still remains a power both financially and militarily, Trump's decisions and actions have hurt the country dropping it to 8th place on U.S. News and World Report's annual "Best Countries" list. Due to President Trump's unpopularity and countries viewing the U.S. as less trustworthy and more politically unstable, the argument that we can overcome these anomalies is now being challenged by the likes of China, while placing the country behind Sweden and Australia, to name a few.Though a portion of the Republican base will vote Republican come "hell or high water", all the problems emanating from the President's office should influence most voters in deciding whether the party of Trump is worth the bother.
It is believed that the problems America faces is about attitude rather than instant action and Donald Trump prefers to tell world than work behind the scenes, or at least that's what it seems like. What is worrisome are our allies' thoughts that the President lacks a sense of history, political and global understanding of US policies impact on many countries…certainly not a good start to developing close ties with Asian and European allies.
In the end the outcome to how America will change under this president will be tested via the ballot box wherepresidential leadership will be questioned. The need to deal with trade, terror, and international relationships in the wake of President Trump's approach dealing with people can possibly hinder both domestic and international agendas. With Russian meddling at the top of the controversy list, with China's becoming more engaged in trade, foreign policy and the like, and with European leaders looking to maneuver out from the American umbrella that President Trump advocated, there seems to be a change in direction that in the long-term hurts the country's respect and image and leadership capacities. The mid-terms will either signify a pleasure or displeasure of the Trump agenda and administration's prestige that only Mr. Trump can rectify which possibly equates to a win for the Republican majority in both House and Senate this November.
Why America's major news-media must change their thinking
America's 'news'-media possess the mentality that characterizes a dictatorship, not a democracy. This will be documented in the linked-to empirical data which will be subsequently discussed. But, first, here is what will be documented by those data, and which will make sense of these data:
In a democracy, the public perceive their country to be improving, in accord with that nation's values and priorities. Consequently, they trust their government, and especially they approve of the job-performance of their nation's leader. In a dictatorship, they don't. In a dictatorship, the government doesn't really represent them, at all. It represents the rulers, typically a national oligarchy, an aristocracy of the richest 0.1% or even of only the richest 0.01%. No matter how much the government 'represents' the public in law (or "on paper"), it's not representing them in reality; and, so, the public don't trust their government, and the public's job-rating of their national leader, the head-of-state, is poor, perhaps even more disapproval than approval. So, whereas in a democracy, the public widely approve of both the government and the head-of-state; in a dictatorship, they don't.
In a dictatorship, the 'news'-media hide reality from the public, in order to serve the government — not the public. But the quality of government that the regime delivers to its public cannot be hidden as the lies continually pile up, and as the promises remain unfulfilled, and as the public find that despite all of the rosy promises, things are no better than before, or are even becoming worse. Trust in such a government falls, no matter how much the government lies and its media hide the fact that it has been lying. Though a 'democratic' election might not retain in power the same leaders, it retains in power the same regime (be it the richest 0.1%, or the richest 0.01%, or The Party, or whatever the dictatorship happens to be). That's because it's a dictatorship: it represents the same elite of power-holding insiders, no matter what. It does not represent the public. That elite — whatever it is — is referred to as the "Deep State," and the same Deep State can control more than one country, in which case there is an empire, which nominally is headed by the head-of-state of its leading country (this used to be called an "Emperor"), but which actually consists of an alliance between the aristocracies within all these countries; and, sometimes, the nominal leading country is actually being led, in its foreign policies, by wealthier aristocrats in the supposedly vassal nations. But no empire can be a democracy, because the residents in no country want to be governed by any foreign power: the public, in every land, want their nation to be free — they want democracy, no dictatorship at all, especially no dictatorship from abroad.
In order for the elite to change, a revolution is required, even if it's only to a different elite, instead of to a democracy. So, if there is no revolution, then certainly it's the same dictatorship as before. The elite has changed (and this happens at least as often as generations change), but the dictatorship has not. And in order to change from a dictatorship to a democracy, a revolution also is required, but it will have to be a revolution that totally removes from power the elite (and all their agents) who had been ruling. If this elite had been the nation's billionaires and its centi-millionaires who had also been billionaire-class donors to political campaigns (such as has been proven to be the case in the United States), then those people, who until the revolution had been behind the scenes producing the bad government, need to be dispossessed of their assets, because their assets were being used as their weapons against the public, and those weapons need (if there is to be a democracy) to be transferred to the public as represented by the new and authentically democratic government. If instead the elite had been a party, then all of those individuals need to be banned from every sort of political activity in the future. But, in either case, there will need to be a new constitution, and a consequent new body of laws, because the old order (the dictatorship) no longer reigns — it's no longer in force after a revolution. That's what "revolution" means. It doesn't necessarily mean "democratic," but sometimes it does produce a democracy where there wasn't one before.
The idea that every revolution is democratic is ridiculous, though it's often assumed in 'news'-reports. In fact, coups (which the U.S. Government specializes in like no other) often are a revolution that replaces a democracy by a dictatorship (such as the U.S. Government did to Ukraine in 2014, for example, and most famously before that, did to Iran in 1953). (Any country that perpetrates a coup anywhere is a dictatorship over the residents there, just the same as is the case when any invasion and occupation of a country are perpetrated upon a country. The imposed stooges are stooges, just the same. No country that imposes coups and/or invasions/occupations upon any government that has not posed an existential threat against the residents of that perpetrating country, supports democracy; to the exact contrary, that country unjustifiably imposes dictatorships; it spreads its own dictatorship, which is of the imperialistic type, and any government that spreads its dictatorship is evil and needs to be replaced — revolution is certainly justified there.)
This is how to identify which countries are democracies, and which ones are not: In a democracy, the public are served by the government, and thus are experiencing improvement in their lives and consequently approve of the job-performance of their head-of-state, and they trust the government. But in a dictatorship, none of these things is true.
In 2014, a Japanese international marketing-research firm polled citizens in each of ten countries asking whether they approve or disapprove of the job-performance of their nation's head-of-state, and Harvard then provided an English-translated version online for a few years, then eliminated that translation from its website; but, fortunately, the translation had been web-archived and so is permanent here (with no information however regarding methodology or sampling); and it shows the following percentages who approved of the job-performance of their President or other head-of-state in each of the given countries, at that time:
China (Xi) 90%
Russia (Putin) 87%
India (Modi) 86%
South Africa (Zuma) 70%
Germany (Merkel) 67%
Brazil (Roussef) 63%
U.S. (Obama) 62%
Japan (Abe) 60%
UK (Cameron) 55%
France (Hollande) 48%
In January 2018, the global PR firm Edelman came out with the latest in their annual series of scientifically polled surveys in more than two dozen countries throughout the world, tapping into, actually, some of the major criteria within each nation indicating whether or not the given nation is more toward the dictatorship model, or more toward the democracy model. The 2018 Edelman Trust Barometer survey showed that "Trust in Government" (scored and ranked on page 39) is 44% in Russia, and is only 33% in the United States. Trust in Government is the highest in China: 84%. The U.S. and Russia are the nuclear super-powers; and the U.S. and China are the two economic super-powers; so, these are the world's three leading powers; and, on that single measure of whether or not a country is democratic, China is the global leader (#1 of 28), Russia is in the middle (#13 of 28), and U.S. ranks at the bottom of the three, and near the bottom of the entire lot (#21 of 28). (#28 of 28 is South Africa, which, thus — clearly in retrospect — had a failed revolution when it transitioned out of its apartheid dictatorship. That's just a fact, which cannot reasonably be denied, given this extreme finding. Though the nation's leader, Zuma, was, according to the 2014 Japanese study, widely approved by South Africans, his Government was overwhelmingly distrusted. This distrust indicates that the public don't believe that the head-of-state actually represents the Government. If the head-of-state doesn't represent the Government, the country cannot possibly be a democracy: the leader might represent the people, but the Government doesn't.)
When the government is trusted but the head-of-state is not, or vice-versa, there cannot be a functioning democracy. In other words: if either the head-of-state, or the Government, is widely distrusted, there's a dictatorship at that time, and the only real question regarding it, is: What type of dictatorship is this?
These figures — the numbers reported here — contradict the ordinary propaganda; and, so, Edelman's trust-barometer on each nation's 'news'-media (which are scored and ranked on page 40) might also be considered, because the natural question now is whether unreliable news-media might have caused this counter-intuitive (in Western countries) rank-order. However, a major reason why this media-trust-question is actually of only dubious relevance to whether or not the given nation is a democracy, is that to assume that it is, presumes that trust in the government can be that easily manipulated — it actually can't. Media and PR can't do that; they can't achieve it. Here is a widespread misconception: Trust in government results not from the media but from a government's having fulfilled its promises, and from the public's experiencing and seeing all around themselves that they clearly have been fulfilled; and lying 'news'-media can't cover-up that reality, which is constantly and directly being experienced by the public.
However, even if trust in the 'news'-media isn't really such a thing as might be commonly hypothesized regarding trust in the government, here are those Edelman findings regarding the media, for whatever they're worth regarding the question of democracy-versus-dictatorship: Trust in Media is the highest, #1, in China, 71%; and is 42% in #15 U.S.; and is 35% in #20 Russia. (A July 2017 Marist poll however found that only 30% of Americans trust the media. That's a stunning 12% lower than the Edelman survey found.) In other words: Chinese people experience that what they encounter in their news-media becomes borne-out in retrospect as having been true, but only half of that percentage of Russians experience this; and U.S. scores nearer to Russia than to China on this matter. (Interestingly, Turkey, which scores #7 on trust-in-government, scores #28 on trust-in-media. Evidently, Turks find that their government delivers well on its promises, but that their 'news'-media often deceive them. A contrast this extreme within the Edelman findings is unique. Turkey is a special case, regarding this.)
I have elsewhere reported regarding other key findings in that 2018 Edelman study.
According to all of these empirical findings, the United States is clearly not more of a democracy than it is a dictatorship. This particular finding from these studies has already been overwhelmingly (and even more so) confirmed in the world's only in-depth empirical scientific study of whether or not a given country is or is not a "democracy": This study (the classic Gilens and Page study) found, incontrovertibly, that the U.S. is a dictatorship — specifically an aristocracy, otherwise commonly called an "oligarchy," and that it's specifically a dictatorship by the richest, against the public.
Consequently, whenever the U.S. Government argues that it intends to "spread democracy" (such as it claims in regards to Syria, and to Ukraine), it is most-flagrantly lying — and any 'news'-medium that reports such a claim without documenting (such as by linking to this article) its clear and already-proven falsehood (which is more fully documented here than has yet been done anywhere, since the Gilens and Page study is here being further proven by these international data), is no real 'news'-medium at all, but is, instead, a propaganda-vehicle for the U.S. Government, a propaganda-arm of a dictatorship — a nation that has been overwhelmingly proven to be a dictatorship, not a democracy.
The American public seem to know this (though the 'news'-media routinely deny it by using phrases such as 'America's democracy' in the current tense, not merely as referrng to some past time): A scientifically designed Monmouth University poll of 803 American adults found — and reported on March 19th — that 74% believed either probably or definitely that "a group of unelected government and military officials who secretly manipulate or direct national policy" (commonly called the "Deep State") actually exists in America.
The question as asked was: "The term Deep State refers to the possible existence of a group of unelected government and military officials who secretly manipulate or direct national policy. Do you think this type of Deep State in the federal government definitely exists, probably exists, probably does not exist, or definitely does not exist?" 27% said "Definitely"; 47% said "Probably"; only 16% said "Probably not"; and only 5% said "Definitely not."
In effect, then: 74% think America is a dictatorship; only 21% think it's not. So: this isn't only fact; it's also widespread belief. How, then, can the American Government claim that when it invades a country like Iraq (2003), or like Libya (2011), or like Syria (2012-), or like Ukraine (by coup in 2014), it's hoping to 'bring democracy' there? Only by lying. Even the vast majority of the American public now know this.
So: America's major 'news'-media will have to change their thinking, to become at least as realistic as the American public already are. The con on that, has evidently run its course. It simply discredits those 'news'-media.
first published at strategic-culture.org
Movement of the White House towards radicalism
The removal of U.S. Secretary of State Rex Tillerson from power and the replacement of CIA chief Mike Pompeo will create new crises at the White House. In the domestic circles of the United States, Tillerson was considered one of the few symbols of political rationality in the Trump cabinet. However, Pompeo has always been a symbol of extremism in the political and security structures of the United States.
Consequently, the domestic circles of America believe that Tramps has thrown Tillerson out of power, radicalism and extremism in his government. Accordingly, Tramp will henceforth be more costly in the international system and foreign policy of his country.
The U.S. president has ousted the Foreign Minister while Washington and Pyongyang have not yet begun talks on the disagreements. Donald Trump, on the other hand, is scheduled to make a final decision on a nuclear deal with Iran in about two months. In such a situation, the U.S. Secretary of State is about to create new crises in the White House.
Although the American political structure (especially in the field of foreign policy) has little connection with the presence of people in power, the presence of Pompeo as a symbol of extremism at the top of U.S. foreign policy equations represents a more serious confrontation between Trump's government and the international community.
Pompeo's presence at the head of the U.S. foreign policy equation has raised a lot of concerns among Washington's allies, especially the European ones. One of the issues in which Pompeo and Trump are shared is to confront the existence and nature of the European Union.
Pompeo, as the head of the CIA, has played a significant role in supporting extremist right-wing and nationalist groups in Europe over the last year. In some of his positions, Donald Trump has explicitly supported phenomena such as election and called for the modeling of other European countries. Europe's return to nationalism is a major policy that Tramp and Pompeo have followed and are pursuing in the last year (especially in 2017). Obviously, this process will intensify during Pompeo's presence at the U.S. Department of State.
As Guardian reported, Rex Tillerson will go down as one of the worst secretaries of state in U.S. history. And yet, with his departure and replacement by CIA director Mike Pompeo, things could get a whole lot worse for U.S. national security.
Donald Trump made clear his disdain for diplomacy from day one of his presidency, and that he views foreign policy as an endeavor for the military, not the state department. He proposed enormous increases in the military budget while attempting to slash the state department budget by roughly a third. Trump appointed generals to be secretary of defense, national security advisor (twice) and White House chief of staff, while appointing as secretary of state someone with no diplomatic experience.
If Trump's contempt for diplomacy somehow wasn't clear, he did his best to actively undermine his secretary of state, criticizing him in public on a number of occassions. In the fall of 2017, as Tillerson attempted to open a diplomatic process with North Korea, Trump tweeted to the world, "I told Rex Tillerson … he is wasting his time trying to negotiate with Little Rocket Man." When a Middle East dispute between Saudi Arabia and Qatar broke out in 2017, as Tillerson scrambled to calm the situation and mediate, Trump undercut him by publicly siding with Saudi Arabia.
So it should come as no surprise that Tillerson would find out he was fired when his boss tweeted the news to the world.Despite this poor treatment, it is hard to shed a tear for Tillerson. He has been a good soldier in enabling a military-first foreign policy, in which the state department is relegated to an afterthought.
He has worked aggressively to gut the state department, not filling key positions, and implementing freezes on hiring, all of which have contributed to a hostile environment and low morale. The nation's most senior diplomats have resigned over the last year, leading to a wave of exits of career diplomats at all levels that has depleted the ranks of the nation's diplomatic corps. It will take years to rebuild the state department in the wake of the damage inflicted by Trump and Tillerson.
Guardian continues that On leading America's diplomacy with the world and running the state department, Tillerson has been an utter disaster – but his policy views were about as moderate as they come inside the Trump administration. He has been one of the administration's strongest voices for diplomacy with North Korea.
He was reportedly an advocate of remaining in the Paris climate change agreement. And he supposedly tried to keep the U.S. in the Iran nuclear deal.If and when Pompeo replaces him, we should be deeply concerned – both because of Pompeo's more hawkish views, and where they might take America on the critical foreign policy decisions coming down the pike.
The fate of the Iran deal is once again hanging in the balance, and with it potentially more conflict in the Middle East. Trump has set a 12 May deadline for getting European allies on board with changes to the Iran deal, and has reportedly said that he will exit the deal if those changes aren't made.While Tillerson advocated remaining in the deal, Pompeo has been a vocal critic of the 2015 agreement.
If the U.S. unilaterally withdraws from the deal, there's no telling where tensions with Iran – which is already fighting proxy wars in Syria and Yemen – could go.This development doesn't bode well for diplomacy with North Korea, either. As Trump prepares for a possible summit meeting with North Korean leader Kim Jong-un, Tillerson's exit could signal a much harder line on talks.
Whereas Tillerson has been a proponent of diplomacy with North Korea, Pompeo's public language on North Korea has been more aggressive, and he has openly hinted at regime change. A negotiation with North Korea is one of the most difficult diplomatic endeavors one can imagine – and Pompeo, like Tillerson, has no diplomatic experience.
And then there's Russia. Tillerson has hardly been tough on Russia, prioritizing attempts at cooperation over pushing back against clearly destabilizing actions by Russia, including its interference in the 2016 election. While Pompeo held critical views of Russia during his time in Congress and has admitted that Russia interfered in the election, it's unclear for which policies Pompeo will advocate.
To those ends, there are reasons for concern: at Trump's request, Pompeo met with a conspiracy theorist peddling the falsehood that the hack of the Democratic National Committee's emails in 2016 was an inside job, not Russian hacking. He also falsely claimed that the CIA concluded that Russian meddling did not affect the election's outcome. As war rages in Syria and Ukraine, and Russia continues interfering in U.S. politics, Pompeo will be a key player in leading U.S. policy on all.
At the end of the day, the president directs foreign policy, and no change in personnel will alter the unique chaos of Trump's foreign policy. But if past is prologue, Pompeo appears much more willing than Tillerson to toe Trump's line – a very dangerous prospect.This development may prove that no matter how bad things look, in Donald Trump's administration, they can always get worse.
First published in our partner Tehran Times