Questioning Riyadh's Nuclear Rationale
In the last few years, a marked shift in Saudi thinking on nuclear issues has become evident. Saudi princes have explicitly and publicly stated that a nuclear military option is something the kingdom is obligated to examine if Tehran is not stopped in its march toward nuclear weapons.
In March 2011, Prince Turki al-Faisal, former head of Saudi intelligence and ambassador to the United States, called for the Gulf states to acquire "nuclear might" as a counterweight to Iran should efforts fail to persuade it to abandon its military nuclear program,[1] a point he repeated several months later.[2] U.S. diplomat Dennis Ross confirmed that Saudi King Abdullah explicitly warned Washington in April 2009: "If they get nuclear weapons, we will get nuclear weapons."[3] Ross's quote of the Saudi king appears to be the first public confirmation of Riyadh's position. An unconfirmed report alleges that Abdullah made a similar statement to Russian president Vladimir Putin in their February 2007 summit.[4]
Despite its wealth and status, the kingdom operates out of a deep sense of inferiority and vulnerability: Some of its neighbors, notably Iraq and Iran, are powerful and historically hostile; its long borders are porous; it has a large Shiite population of questionable loyalty in its sensitive oil-producing regions, and its strategic installations are vulnerable.[5] In Riyadh's view, nuclear capabilities in Iranian hands would allow Tehran to dictate the Gulf agenda—including its oil markets—as well as incite the Shiites in Saudi Arabia's eastern province, undermining the kingdom's status in the Muslim world as well as the royal family's grip on power.[6]
The public statements reflecting Saudi intent to acquire nuclear weapons may be intended primarily to convince Tehran that obtaining the bomb will have unintended consequences. They may even be intended to pressure Washington to deal more forcibly with Tehran in order to prevent it from becoming a nuclear state. Nonetheless, these statements are not something to be taken lightly. Given Riyadh's historical involvement (albeit not all of it proven) with nuclear weapons programs and its military inferiority to Tehran, it is liable to strive for a nuclear deterrent of its own. Saudi Arabia may indeed become the first nuclear state to acquire rather than develop nuclear capabilities.
Immediate Solutions
Riyadh would view nuclear weapons as a counterweight to Tehran. The kingdom, which has traditionally achieved its goals through behind-the-scenes maneuvering backed up by enormous wealth, would probably not change this paradigm if it acquired a nuclear weapon.[7] The lack of transparency typical of Saudi decision-making does not afford knowledge of what, if any, decisions have been made on nuclear matters. Decisions on sensitive issues are made in very secretive settings usually involving the king and the brothers closest to him and are affected by a sluggish process that tends to seek consensus through consultation within the family, requiring the placation of various factions within it and within the broader circles of regime supporters.[8]
Due to its extremely limited research and development capabilities and know-how, Riyadh's possible nuclear pursuit is likely to be done with external help and acquisition of an off-the-shelf deterrent. It has nowhere near the level of indigenous technical capacity needed to produce, maintain, or deploy nuclear weapons. No long-term strategy for developing its nuclear sector has been publicly issued, nor does Riyadh possess the necessary institutional support (across regulatory, technical, and legal fields) to effectively retain nuclear deployments. Therefore, it might partner with China or Pakistan or both, which have the necessary technological and human infrastructures.
Saudi Arabia's track record merits some well-placed concern over the issue of nuclear weapons. In the late 1980s, China secretly supplied Riyadh with thirty-six CSS-2 intermediate-range ballistic missiles (IRBMs). A recently inked civilian nuclear cooperation deal with Beijing, supplier of the CSS-2s and reported supplier of newer and still nuclear-capable DF-5 ICBMs, may also be troubling.[9] Furthermore, the recent inauguration of a new command and control center belonging to the Strategic Missile Force near Riyadh raises a question: Why would Saudi Arabia invest billions in updating its strategic command and control facilities if it still possesses only outdated Chinese missiles?
The visit by the late Saudi defense minister, Crown Prince Sultan, to a uranium enrichment facility and a Pakistani missile production plant near Islamabad in 1999 (hosted by A.Q. Khan, accused of passing on nuclear secrets) raise concerns about Riyadh's future relations with Islamabad in this matter. On at least one occasion, Khan visited Riyadh,[10] and reports have surfaced about Pakistani scientists coming to Saudi Arabia under the guise of Hajj pilgrims.[11]
These concerns and connections are not merely speculative. Islamabad's willingness to provide security support for Riyadh, should the Saudis feel that there is a real danger to the kingdom's stability, was put to the test in the spring of 2011. The Saudi royals' fear that the Shiite uprising in Bahrain would spread to Shiite centers in northeast Saudi Arabia (where most of the kingdom's oil reserves are located) prompted Riyadh to ask Islamabad to place an expeditionary force on alert ready to be deployed on Saudi soil should the security situation deteriorate.[12] Pakistan responded positively to the Saudi request.[13]
Riyadh views Islamabad as its strategic hinterland. The Saudis are behind the financing of many arms deals, and in exchange, receive training of their aerial and naval personnel by the Pakistanis.[14] During a visit by Pakistani president Zardari to Riyadh in July 2011 (a visit that reportedly enhanced the strategic relations between the countries), King Abdullah thanked him for his support in Bahrain, where Pakistani mercenaries helped put down the Shiite uprising, and in maintaining regional stability. A month later, Pakistani prime minister Yousuf Raza Gilani also visited the kingdom, asking for Saudi help with oil supplies in light of Islamabad's economic situation and Washington's threats to cut off support; it is unclear what Pakistan promised in exchange for the aid.[15] Riyadh maintains a very close relationship with the heads of Islamabad's military and intelligence services. This is significant in the nuclear context because from the start, the Pakistani nuclear program was under the control of the military establishment without any real involvement on the part of the political leadership.[16]
The two nations, both with Sunni majorities, border Iran on two sides and are interested in curbing Tehran's power and influence.[17] Pakistan, lacking the monetary resources, has the requisite knowledge and skilled manpower for developing nuclear arms whereas Saudi Arabia is wealthy but lacks the relevant infrastructure and trained personnel. One cannot rule out the possibility that Riyadh may seek to balance Tehran's power by increasing cooperation in the nuclear field with its long-standing friend, despite the political risks of jeopardizing well-established defense relations with Washington. In October 2010, the head of the strategic planning unit of Pakistan's armed forces, who is responsible for the production, security, and storage of the nation's nuclear weapons, said that Islamabad had the right to provide its expertise in the nuclear field to other nations.[18] In the past, both Islamabad and Riyadh denied such a scenario.
Should Saudi Arabia find itself in a sensitive security situation, it may seek to capitalize on its investment in the Pakistani nuclear program and pressure Islamabad for assistance. It is unclear whether there is, in fact, a binding nuclear agreement between the states though the assessment is that both states have at least discussed the option. If such an agreement exists, the two have presumably trained for operational cooperation in this field.[19] Gary Samore, President Obama's advisor on arms control, has said that the possibility of Pakistani nuclear forces being placed in Saudi Arabia cannot be ruled out.[20]
Although there has never been a precedent of one state selling or transferring actual nuclear warheads to another, there is the precedent of exchange of nuclear technology between Pakistan and North Korea[21] as well as proliferation of forbidden nuclear equipment and know-how to countries including Iran and Libya and possibly Syria or Saudi Arabia.[22] As Tehran progresses, Riyadh is likely to exert more pressure on Islamabad to fulfill its presumed commitments. It is by no means certain that Pakistan will yield to Saudi pressure and inducements, but it is impossible to rule out the deployment of Pakistani fighter jets or surface-to-surface missiles with nuclear warheads, controlled by Pakistan, on Saudi soil.
Long-term Solutions
At the same time, the kingdom is accelerating its independent nuclear development—one of the largest development projects in its history—as another option in response to Iran. Saudi Arabia has in recent years started to prepare openly for the development of a civilian nuclear program and is broadening efforts to construct a knowledge base in the field, possibly as another way of establishing nuclear military capabilities over the long term.[23] It has initiated a string of projects and signed cooperation agreements with France, Russia, the United States, South Korea, and China.[24] In 2006, Riyadh called for the Gulf Cooperation Council (a regional bloc that includes Kuwait, the United Arab Emirates, Bahrain, Qatar, and Oman) to develop a shared program to use nuclear technologies for peaceful purposes in accordance with international treaties.[25] The Saudi foreign minister, Prince Saud al-Faisal, sought to assuage concerns about possible intentions to develop nuclear weapons stating, "It is no secret and we're doing everything out in the open. Our goal is to pursue technology for peaceful uses—no more and no less."[26] Yet notwithstanding similar declarations over the years, the kingdom has signaled that it would not surrender the capability to enrich uranium on its soil, which continues to raise doubts about its intentions.[27]
In April 2010, King Abdullah called for the establishment of a national body for nuclear research and development. In addition, he stated that Riyadh would invest more than $100 billion over two decades to establish no fewer than sixteen nuclear reactors with the first reactor set to be connected to the power grid by 2020.[28] While the civilian nuclear program seems designed to be a symbolic response to Tehran's nuclear project in the short term, this does not preclude the possibility of its serving as a cover or preliminary stage for a military nuclear project in the future. In June 2005, Riyadh signed the Small Quantities Protocol with the International Atomic Energy Agency (IAEA), but this protocol exempts it from intrusive inspections and makes it difficult for the IAEA to ensure there is no forbidden development underway. The concern that loopholes in the protocol could allow nations to develop military nuclear capabilities has moved the IAEA to attempt to change it.[29] Riyadh's response was to hurry to sign the present text, despite Washington's opposition.
Still Relying on America?
A signal from Riyadh that it intends to pursue the nuclear route may indeed be an effective way to pressure Washington to demonstrate its commitment to defend the kingdom more convincingly. Saudi doubts about their U.S. allies preceded the Obama administration's conduct during the recent Arab upheavals but have been intensified by them. In the last two years, the kingdom has missed few opportunities to express its displeasure with Washington's policy toward Tehran.[30] Although Secretary of State Hillary Clinton promised to extend the U.S. "defense umbrella" to the Gulf states should Tehran acquire military nuclear capabilities,[31] this type of declaration allays few fears as it is liable to be seen as a grudging acceptance of a nuclear-armed Iran. While Washington would not have to deploy nuclear forces on Arabian soil to deter aggression, such a move would make the message of deterrence more credible and calm Saudi nerves. However, any U.S.-Saudi security arrangement would likely be covert so as not to embarrass the kingdom vis-à-vis elements opposed to hosting "infidels" on "sacred" lands. Another possibility would be to deploy nuclear forces offshore. A hint that such an option might be in the making came in March 2010 when the U.S. navy fired a missile capable of carrying a nuclear warhead from a submarine near the Saudi coast.[32]
Continued Iranian progress toward a nuclear weapon, Iraq's increasing alignment with Tehran, and an expedited U.S. exit from Afghanistan are all changing the Saudi strategic landscape. The Obama administration's "lead from behind" approach in Libya and its hesitation to get involved in the Syrian civil war all contribute to a reassessment of U.S. commitments. With the U.S. "pivot to Asia"—taking the form of a series of military, economic, commercial, and diplomatic initiatives aimed at contending with the rising power of China—and a changing global energy map due to expansion of oil and natural gas production in the United States, Riyadh and others are beginning to prepare for a post-U.S. Middle East.
According to recent reports, Washington is considering expanding its nuclear cooperation with Riyadh on the basis of a 2008 memorandum of understanding: In exchange for foregoing the operation of nuclear fuel cycles on its soil, Saudi Arabia was to receive nuclear assistance.[33] Such a move, should it come to pass, may be meant to persuade Riyadh to abandon its strategic goals, prevent other players from gaining a foothold in the attractive Saudi market, and challenge Tehran's nuclear policy. The United States is still Saudi Arabia's most effective security support, but if Washington distances itself from regional matters, the gradual entrance of new players into the Gulf is inevitable.
The question of Saudi acquisition of a nuclear deterrent is more relevant than ever when both enemies and friends of the United States are looking at a possible regional drawdown on Washington's part as well as a lack of support for the pro-Western regimes that remain in place. If the U.S. government provides Riyadh with formal security guarantees, it would be natural for it to demand that the kingdom forego its strategic goals. But Riyadh's inclusion under a U.S. defense umbrella is not a given and depends both on the quality of relations between the two countries and other Saudi considerations. Riyadh remains skeptical over Washington's willingness to come to its aid and may thus seek to purchase a nuclear deterrent, which would provide it with more freedom vis-à-vis its stronger ally. Under present circumstances, it is not unreasonable for Riyadh to rely on other states for its defense in addition to Washington for the simple reason that it has done so in the past. Likewise, it is more than likely that the Saudis will not act transparently because they have acted in secret previously.
Conclusion
After Iran, Saudi Arabia is the number one candidate for further nuclear proliferation in the Middle East. Open source evidence remains circumstantial, but perhaps more than any other regional player, Riyadh has the requisite ideological and strategic motives as well as the financial wherewithal to act on the option.
The kingdom may conclude that its security constraints as well as the attendant prestige and influence generated by having a bomb outweigh the political and economic costs it will pay. The difficulty in stopping Tehran's dogged quest for a nuclear capability coupled with Riyadh's doubts about the reliability of Washington is liable to encourage Riyadh to shorten timetables for developing an independent nuclear infrastructure, as well as to opt to purchase a turnkey nuclear system, an off-the-shelf product, or to enter into a security compact of one sort with another power. Sunni-majority Pakistan has emerged as the natural candidate for such an arrangement.
Heavy U.S. pressure is likely to be brought to bear on the Saudis not to acquire nuclear capabilities. Indeed, it seems that, at present, the price Riyadh is likely to pay should it acquire military nuclear capabilities might outweigh the advantages of such a move. But strategic interest, motivated by considerations of survival, could have the upper hand. Should it seem that the kingdom's vital security interests are threatened, it may prefer to take a series of steps, including obtaining a nonconventional arsenal, to reduce risks and ensure the continuity of the House of Saud.
[1] Kuwait News Agency, Mar. 21, 2011.
[2] The Wall Street Journal, June 2, 2011; The Guardian (London), June 29, 2011; The Jerusalem Post, June 30, 2011.
[3] Ha'aretz (Tel Aviv), May 30, 2012.
[4] Ibid., May 30, 2012.
[5] Thomas Lippman, Saudi Arabia on the Edge: The Uncertain Future of an American Ally (Washington, D.C.: Potomac Books, 2012), pp. 229-30, 236-7.
[6] Ibid, pp. 231, 237-43.
[7] Joseph Kostiner, "The GCC States and the Security Challenges of the Twenty-First Century," The Begin-Sadat Center for Strategic Studies, Bar-Ilan University, Mideast Security and Policy Studies, no. 86, Sept. 2010.
[8] Shmuel Bar, "Culture of Command and Control of Nuclear Weapons in the Middle East: Saudi Arabia," working paper, Twelfth Herzliya Conference, Jan. 2012.
[9] Mark Jansson, "Conceding the Saudi Nuclear Breakout," Center for Strategic and International Studies, Washington, D.C., Feb. 21, 2012.
[10] "Pakistani Journalist Examines Saudi-Pakistani Nuclear Cooperation," Middle East Media Research Institute (MEMRI), Washington, D.C., Special Dispatch, no. 4205, Oct. 14, 2011.
[11] William Potter and Gaukhar Mukhatzhanova, eds., Forecasting Nuclear Proliferation in the 21st Century: A Comparative Perspective (Stanford: Stanford University Press, 2010), p. 93.
[12] Asia Times (Hong Kong), Apr. 2, 2011.
[13] Bruce Riedel, "Brezhnev in the Hejaz," National Interest, Sept.-Oct. 2011.
[14] Francisco Aguilar, Randy Bell, Natalie Black, Sayce Falk, Sasha Rogers and Aki Peritz, "An Introduction to Pakistan's Military," Harvard Kennedy School, Belfer Center, Cambridge, July 2011.
[15] Islamic Republic News Agency, Aug. 10, 2011.
[16] Rolf Mowatt-Larssen, "Nuclear Security in Pakistan: Reducing the Risks of Nuclear Terrorism," Arms Control Today (Washington, D.C.), July/Aug. 2009.
[17] Pervez Hoodbhoy, "Iran's bomb and Pakistan," The Express Tribune (Karachi), Jan. 15, 2012.
[18] "Head of Pakistan's Nuclear Program: Pakistan Has the Right to Use Nuclear Weapons Should the Need Arise," MEMRI, Special Dispatch, no. 3330, Oct. 31, 2010.
[19] Bruce Riedel, "Enduring Allies: Pakistan's Partnership with Saudi Arabia Runs Deeper," Force, Dec. 2011.
[20] Thomas Lippman, "Nuclear Weapons and Saudi Strategy," Policy Brief, no. 5, Middle East Institute, Jan. 2008.
[21] "Country Profiles: North Korea, Nuclear," Nuclear Threat Initiative, Washington, D.C., Aug. 2012.
[22] William Langewiesche, "The Wrath of Khan," The Atlantic, Nov. 2005.
[23] Asharq al-Awsat (London), Oct. 15, 2012.
[24] The Wall Street Journal, Jan. 16, 2012.
[25] The Gulf News (Dubai), Dec. 11, 2006.
[26] Ha'aretz, Dec. 10, 2006.
[27] Arab News (Riyadh), June 17, 2010; Asharq al-Awsat, Oct. 15, 2012.
[28] Arab News, June 1, 2011.
[29] Global Security Newswire, Nuclear Threat Initiative, Washington, D.C., June 16, 2005.
[30] The Washington Post, May 16, 2011; Asharq al-Awsat, Nov. 8, 2012.
[31] Fox News, July 22, 2009.
[32] The Washington Post, Mar. 31, 2010.
[33] The Wall Street Journal, July 30, 2011.
A gruesome murder bares world powers' flawed policies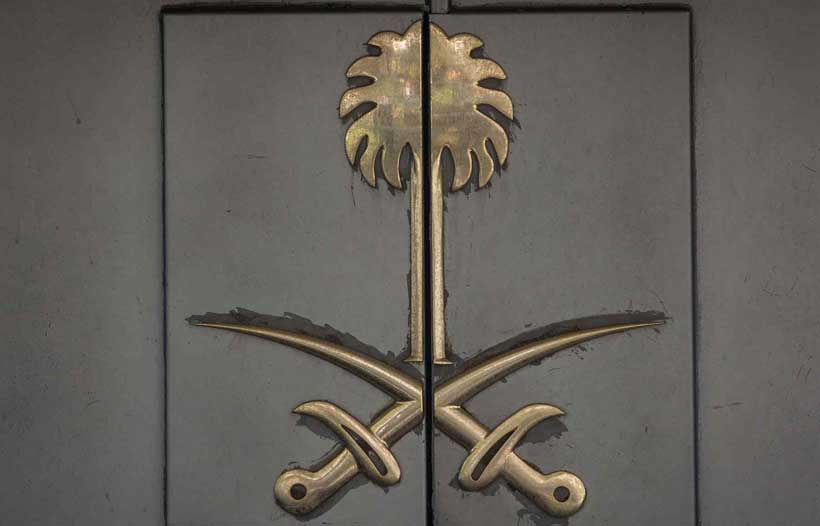 Saudi journalist Jamal Khashoggi's gruesome murder raises fundamental questions that go far beyond Middle Eastern geopolitics.
They go to the risks of support for autocratic regimes by democratic and authoritarian world powers, the rise of illiberal democracy in the West, increasing authoritarianism in Russia, and absolute power in China in which checks and balances are weakened or non-existent.
Mr. Khashoggi's killing is but the latest incident of hubris that stems from the abandonment of notions of civility, tolerance and plurality; and the ability of leaders to get away with murder, literally and figuratively. It also is the product of political systems with no provisions to ensure that the power of men like Saudi Crown Prince Mohammed Bin Salman is restrained and checked.
Mr. Khashoggi was an advocate of the necessary checks and balances.
In his last column published in The Washington Post posthumously, Mr. Khashoggi argued that "the Arab world needs a modern version of the old transnational media so citizens can be informed about global events. More important, we need to provide a platform for Arab voices. We suffer from poverty, mismanagement and poor education. Through the creation of an independent international forum, isolated from the influence of nationalist governments spreading hate through propaganda, ordinary people in the Arab world would be able to address the structural problems their societies face."
Mr. Khashoggi's words were echoed by prominent journalist and political analyst Rami Khouri. "We are heading to the law of the jungle if big power and Mideast state autocracy is not held accountable," Mr. Khouri said.
In a similar vein, a survey by the Arab Barometer survey concluded that public institutions in the Arab world, including the judiciary enjoyed little, if any, public trust.
"Part of the lack of trust comes from the disenfranchisement felt by many, especially youth and women… The lack of alternative political forces is adding to the fatigue and lack of trust in institutions. Citizens in the region struggle to find an alternative to the ruling elite that might help address the issues of ineffective governance and corruption," said a report by the Carnegie for Endowment of Peace.
"Citizens are increasingly turning toward informal mechanisms such as protests and boycotts, and focusing more on specific issues of governance, such as service provision, particularly at the local level. Furthermore, with democracy under threat across the globe, calls for broad democratic reform have been replaced by more basic demands," the report went on to say.
What puts the price Mr. Khashoggi paid for advocating controls of absolute power in a class of its own, is the brutality of his killing, the fact that he was murdered in the Saudi consulate in Istanbul rather than, for example, by an unknown killer on a motorbike; and the increasingly difficult effort to resolve politically the crisis his death sparked.
Beyond the support by world powers of often brutal autocrats facilitated by a lack of checks and balances that in the past three decades has destroyed countries and costs the lives of millions, Mr. Khashoggi's murder is also the product of the failure of Western leaders to seriously address the breakdown in confidence in leadership and political systems at home and abroad.
The breakdown peaked with the 2011 popular Arab revolts; simultaneous widespread protests in Latin America, the United States and Europe; and the increased popularity of anti-system, nationalist and populist politicians on both the right and the left.
Mr. Khashoggi joins the victims of extrajudicial poisoning in Britain by Russian operatives of people who like him may have been a thorn in the side of their leaders but did not pose an existential threat – not that that would justify murder or attempted murder.
He also joins the millions of casualties of failed policy and hubris caused by Iraqi leader Saddam Hussein's gassing of Kurds in the 1980s and reckless 1990 invasion of Kuwait, support for Syrian president Bashar al-Assad's determination to cling to power irrespective of the human cost, the Saudi-UAE-led war in Yemen that has produced the worst humanitarian crisis since World War Two, and China's attempt to brainwash and socially engineer what the country's leaders see as the model Chinese citizen.
And those are just some of the most egregious instances.
No better are the multiple ways in which autocratic leaders try to ensure conformity not only through repression and suppression of a free press but also, for example, by deciding who deserves citizenship based upon whether they like their political, economic or social views rather than on birth right.
Take Bahrain whose minority Sunni Muslim regime has stripped hundreds of its nationals of their citizenship simply because it did not like their views or Turkey with its mass arrests of anyone critical of the government.
The irony is that if elections in democracies are producing illiberal leaders like US President Donald J. Trump, Turkey's Recep Tayyip Erdogan and Hungary's Victor Orban, in Asia and Africa they are bring forth governments mandated to reverse Belt and Road-related, Chinese funding of projects that primarily benefit China rather than the recipient economically and pave the way for greater Chinese influencing of domestic politics as well as the export of systems that enhance unchecked state power.
In some cases, like Malaysia, they produce leaders willing to take on China's creation of a 21st century Orwellian surveillance state in its north-western province of Xinjiang.
It matters little what label world powers put on their support for autocrats and illiberals. The United States has long justified its policy with the need for regional stability in the greater Middle East. Russia calls it international legality while China packages is it as non-interference in the domestic affairs of others.
Said Middle East expert and former US official Charles Kestenbaum building on Mr. Khashoggi's words: "If they (Middle Eastern states) want to compete with the globe in IT (information technology) and tech more broadly, they must encourage risk, innovation and freedom to fail. Such social and political freedom does not exist adequately in the region. The opposite in fact, authoritarian regimes repress such initiative and openness. So what do they have to compete and globally engage in the 2020's? Nothing."
Can the Idlib Memorandum Freeze the Conflict?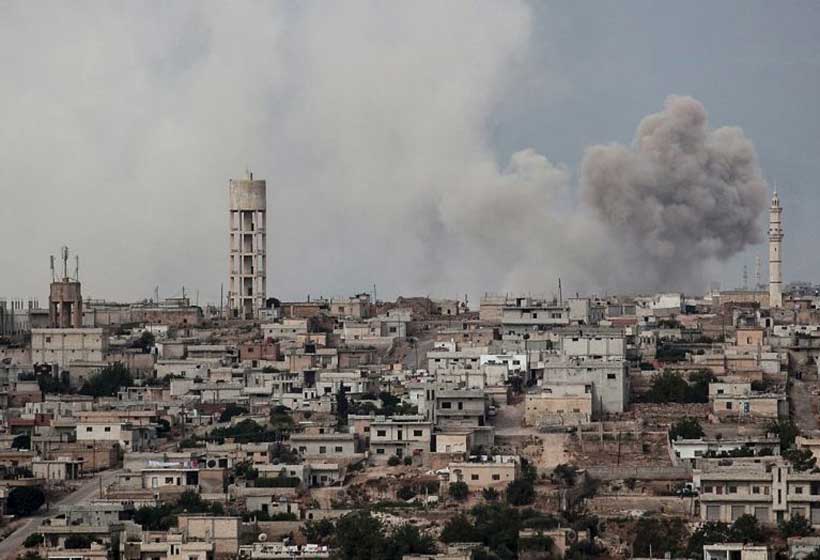 During their Sochi talks in September 2018, Vladimir Putin and Recep Tayyip Erdogan reached an agreement on preserving the de-escalation zone in Idlib and abandoning the military operation that the Assad regime had been preparing to launch against the opposition groups in Idlib. The main provisions of the Sochi agreements boil down to the establishment of a demilitarized zone, 15–20 kilometres deep in the de-escalation area and the withdrawal by the conflicting parties of their heavy weaponry, including armoured vehicles, artillery, mortars and multiple launch rocket systems (MLRS) by October 10, and of radical terrorist groups by October 15 (the units of moderate rebels will hold their positions). Free movement and freight carriage is set to be restored on the M4 (Aleppo to Latakia) and M5 (Aleppo to Damascus) roads.
A Step Toward a "Turkish Republic of Northern Syria"?
Ankara has consistently advocated for the preservation of the opposition-controlled de-escalation zone, and it was the efforts of Turkey, and of Erdogan personally, that averted the military threat to Idlib, even if temporarily. Many provisions of the Sochi agreements rely on the so-called "white paper" that Turkey conveyed to Russia back in July. Ankara's demonstration of military power also played a role. Between the Tehran summit of the "Astana troika" and the Sochi talks, the Turkish military was actively building up its forces in the Idlib de-escalation zone, boosting them with tanks and artillery. At the same time, additional weapons were supplied to the Syrian National Army units deployed in the Turkish "buffer" zone in Northern Aleppo, and its forces were ready to move to Idlib to assist the local opposition groups.
These steps indicate that Turkey is ready to press for the Province of Idlib to gradually turn into a Turkish "protectorate," as happened in the regions of Northern Aleppo, which fell under the country's "security umbrella" following the Euphrates Shield and Olive Branch operations. Accordingly, preserving the opposition's control over the regions remaining under its power gives Turkey a chance to head up and supervise the peaceful process together with Russia. Should Idlib transition under Assad's control before a final political settlement in Syria is achieved, Turkey would essentially be left out of Syrian settlement, which would strip its fosterlings in the ranks of Syria's opposition of any say and the opportunity to be represented in the transitional governmental bodies.
Therefore, it is important for Turkey to prevent the fragmentation of Idlib's de-escalation zone and keep it under Turkish control without allowing the Russian military police to "take root" there as patrols or outposts, let alone as any administrative bodies of the Syrian regime. This is why Ankara supported the position of the Syrian rebel groups that opposed the Russian military presence in the demilitarized zone or their deployment along M4 and M5 routes. Ankara believes that Turkish troops are capable of handling the task independently. A compromise with Russia could be achieved on the issue. Turkey agreed to the demilitarized zone going exclusively through opposition-controlled territories. Consequently, the withdrawal of heavy weaponry will only apply to the insurgents, and not to the "conflicting parties" as the memorandum stated. In response, Ankara insists that any Russian military presence in the demilitarized zone is unacceptable.
Additionally, Syrian refugees pose an extremely grave problem for the Turkish leadership. The country's population is growing progressively more discontented with accommodating several millions of Syria's forced migrants in the long term. Applying the Lebanese scenario to resolve this problem is unacceptable for Ankara, since it would mean pushing the refugees back into Syria while the current regime is in power. Recep Erdogan has repeatedly stated that Bashar al-Assad is guilty of the deaths of hundreds of thousands of Syrians and has even called him a "murderer." For Turkey, the most convenient solution would be to create the necessary conditions for accommodating Syrian refuges in opposition-controlled territories. Camps are being built in Northern Aleppo that can take in over 150,000 forced migrants. Nonetheless, the Turkish "protectorate" areas in Northern Aleppo may not be enough. Therefore, the de-escalation zone in Idlib could become the principal region for returning Syrian refugees from Turkey once the required infrastructure is in place. However, it will only be possible if the danger of Syria's governmental troops conducting a military operation there is averted and if the issue of terrorist groups present there is resolved.
Has the Triumphant Progress Stopped?
For Damascus, the Sochi agreements effectively put an end to a victorious 2018. Over that time, Damascus took control over opposition enclaves one by one: Eastern Ghouta, Al-Dumayr and Eastern Qalamoun, Yarmouk, Homs, Deraa and Quneitra. It seemed that one last push would have been enough to ensure a complete triumph for Bashar al-Assad. Therefore, there is reason to believe that, despite official statements, the Syrian authorities were not satisfied with the terms of the Sochi memorandum. The Syrian regime insisted on a military operation without taking into account many risks, such as the large numbers, motivation and equipment of the Idlib insurgents, who, unlike in other regions where Bashar al-Assad had achieved success, could count on military and other support from Turkey. In addition, Ankara had 12 observation points transformed into fortified bases along the perimeter of the de-escalation zone.
Nonetheless, Damascus did not resign itself to the current situation, and its representatives have said that the opposition has until December to reconcile and put down their weapons, although there are no such provisions in the Sochi agreements. For the Syrian regime, transforming Idlib into a Turkish "protectorate" is all the more unacceptable because it essentially rules out a military solution to the Idlib problem in the foreseeable future. That is, al-Assad's regime would like to view the Sochi agreements as the first stage of the process to force the Syrian opposition to lay down their arms and reconcile following the scenario implemented in the south of the country. Damascus is likely to put pressure on Russia to pay greater attention to Syria's wishes and channel the process of implementing the Sochi agreements into the direction that Damascus needs.
Moscow between Ankara and Damascus
Moscow is in a rather tricky position as, on the one hand, it is forced to take the position of Damascus into account, while, on the other, it understands that it is futile to engage in an open confrontation with Ankara. Moscow is still forced to look for compromise options in implementing the Sochi agreements. Nonetheless, Russia has demonstrated that it still has a decisive word in Syrian affairs, as well as enough influence on both Damascus and Tehran to prevent a military operation with as much as a decision only. In addition, Russia can count on Turkey making concessions on the political track of the Syrian settlement process. In practice, Turkey can be expected to promote various "frozen" projects more actively within the peace process that would stand no chance of being implemented in the event that military actions were to start. This applies in particular to those initiatives that were spearheaded and elaborated by Moscow, such as forming a constitutional committee where serious shifts were taking shape following the Geneva talks on September 10–11. Such a situation could have a positive effect on Russia's plans to involve the countries of the European Union and the Persian Gulf in restoring the Syrian infrastructure, which would allow the process of returning the refugees to start.
Therefore, if the military escalation around Idlib continues to defuse, Ankara will be able to influence the Syrian opposition, forcing it to be more receptive to suggestions coming from Russia as part of the political settlement process. Thereby, Turkey will attempt to preserve Russia's interest in further deferring the military operation until it is removed from the agenda completely, which, on the one hand, will promote the success of Russia's peaceful initiatives and, on the other, oppose radicals in Idlib and demonstrate specific steps taken in that area.
Hay'at Tahrir al-Sham
Turkey consistently works to undermine the standing of Hay'at Tahrir al-Sham (HTS) that in early 2017 subsumed Jabhat al-Nusra (Jabhat Fatah al-Sham) in Idlib. In summer 2017, the large group Harakat Nour al-Din al-Zenki split from the HTS. The presence of Harakat Nour al-Din al-Zenki had made it possible to claim that the transformation of Jabhat Fatah al-Sham into Hay'at Tahrir al-Sham was not another re-branding of Jabhat al-Nusra. The HTS's positions were further weakened when Jaysh al-Ahrar split from it as it set a course for restoring ties and developing cooperation with its "parent" structure Ahrar al-Sham. Turkey appears to have played the key role in the HTS split, since the excessive strengthening of the radicals, who had established their control of the province's capital of Idlib shortly before that, was against Turkey's interests. Ankara still has influence over various groups that are part of Hay'at Tahrir al-Sham, as well as over the leaders of the organization. Apparently, further steps should be expected from Ankara to stimulate individual HTS factions capable of reaching and maintaining an agreement to split from the alliance and join the moderate opposition. To make the HTS more amenable, Ankara put the alliance on the list of terrorist groups in late August. Thus, even though today Hay'at Tahrir al-Sham controls a little over a half of Idlib's de-escalation zone, it remains significantly weakened compared to the winter–summer of 2017. The HTS numbers have fallen almost twofold since then and are now estimated at 12,000–15,000 militants. Additionally, the Turkistan Islamic Party consisting of 2300 Uighur militants actively interacts with the HTS.
The HTS units are highly combat-effective and, in terms of their combat capabilities, are no worse than the larger groups of moderate opposition. Nonetheless, during the fighting that took place in February–April 2018 between Hay'at Tahrir al-Sham and Jabhat Tahrir Suriya (the Syrian Liberation Front), the former lost many of its positions in Idlib. After moderate groups assembled in the National Front for Liberation, these factions gained even greater superiority in numbers, which could push the HTS to make further concessions and comply with the provisions of the Sochi agreements on the HTS withdrawing from the 15-kilometer demilitarized zone.
The HTS is split on the issue of implementing the Sochi agreements. Consequently, as of the writing of this article, this group has not yet declared its position. The debate between followers of the two major factions still continues in the HTS's Shura Council. One faction is the pro-Turkey Syrian bloc that insists on withdrawing the HTS forces from the demilitarized zone and further integration into the moderate opposition, since they connect their future with Syria. The other group is comprised of hard-liners, the "intractables," many of whom are foreigners who may make their presence known once again in the event of a fresh exacerbation. And in case of failure, they plan to leave the country and continue their subversive activities in other regions.
Al-Qaeda
The "Syrian" part of the HTS is ready to gradually transition to the moderate opposition camp. Should the group continue to fragment, its radical wing is ready for a rapprochement with their former partners who had split from the HTS when it declared it was cutting ties with Al-Qaeda. These radicals have formed their own association, Hurras ad-Din, which is currently an Al-Qaeda branch in Syria. However, it is not a serious force, with no more than 800 people. Another group of the "intractables" is Ansar al-Din, numbering 300 people, which is a part of the HTS that refused to join the organization, judging it to be too moderate. Thus, radical groups in Idlib number up to 20,000 people in total. The province also has IS units, however, they are represented solely by secret underground cells.
The National Front for Liberation (Jabhat al-Wataniya lil-Tahrir)
In addition to causing dissent among radicals, Ankara has been working successfully on rebuilding the positions and consolidating the forces of the moderate opposition. In February 2018, Jabhat Tahrir Suriya (the Syrian Liberation Front), an alliance that proved capable of opposing the HTS and of pushing back against HTS radicals in Idlib, was established. The next stage was deploying the National Front for Liberation in May 2018; Jabhat Tahrir Suriya joined in August.
Establishing the National Front for Liberation in May 2018 was an important step on the way toward installing Turkey's control over the armed opposition in Idlib with the prospect of its further integration in the united Syrian National Army. Establishing the National Front for Liberation drew a line under the process of separating moderate opposition from radicals: all the groups (besides Jaysh al-Izzah) that are outside the National Front for Liberation in Idlib can be called "radical."
The next stage, in turn, envisions the merger of the National Front for Liberation deployed in Idlib with the Syrian National Army (SNA) formed in the Syrian protectorate of Northern Aleppo. The plan is to gather all the moderate opposition forces under its banner. However, the National Front for Liberation can merge with the SNA if the Idlib problem is resolved in accordance with the "Turkish scenario," i.e. after de facto transforming the region into Turkey's "protectorate." It should be kept in mind that the SNA forces did not take part in the military operations against Assad's regime in Idlib. They operate solely in the regions covered by the Turkish "security umbrella" and were primarily geared for military operations against Syrian Kurds from the Democratic Union Party.
Virtually all factions surviving into the eighth year of the Syrian conflict and operating under the Free Syrian Army "brand" joined the National Front for Liberation: the Free Idlib Army, Jaysh al-Nasr, Jaysh al-Nukhba, the Free Syrian Army 2nd army (Jaysh al-Thani), the Free Syrian Army 1st Coastal Division, the Free Syrian Army 2nd Coastal Division, the Free Syrian Army 23rd Division, Daraya's Shuhada al-Islam, Liwa al-Hurriya and several other small Free Syrian Army factions, including units brought into Idlib from Damascus and other regions. Nonetheless, the National Front for Liberation's principal assault force is comprised of moderate Islamist groups such as Faylaq al-Sham, Jabhat Tahrir Suriya (a coalition of Ahrar al-Sham and Harakat Nour al-Din al-Zenki), Suqour al-Sham and Jaysh al-Ahrar (with the exception of the first group, they all joined the National Front for Liberation somewhat later, in August 2018). Today, the National Front for Liberation numbers 50,000–55,000 militants.
The Syrian National Army
Even though the Syrian National Army (SNA) is not deployed in Syria's de-escalation zone, it does have an immediate influence on the situation in the region. Should the army's units be retrained, re-armed and equipped by Turkey and shifted to Idlib, the situation there could change in terms of both possibly repelling Bashar al-Assad's offensive and suppressing radicals there. Additionally, should the need arise, SNA units may come over to the National Front for Liberation side and join their "parent" units on the front, since both the National Front for Liberation and the SNA often comprise brigades from the same groups, for instance, Ahrar al-Sham.
The SNA is formed in the regions of the so-called Turkish "protectorate" or "buffer," i.e. in those Syrian regions where the Turkish military operates and which are covered by Turkey's aviation, thereby minimizing the possibilities of al-Assad's regime and its allies carrying out a military operation.
The SNA includes five legions or corps. Three (the 1st, 2nd and 3rd) were deployed in Northern Aleppo and one (the 4th) in Homs. After the region was surrendered to al-Assad's regime in May 2018, it was also deployed in Northern Aleppo. In July, the 5th legion began deployment in north-eastern regions of Idlib's de-escalation zone (the Aleppo province). Factions from the National Front for Liberation are expected to join it, and the legion may become a transition model for integrating the National Front for Liberation's Idlib factions into the SNA.
The 1st legion was formed from Turkoman brigades such as Mehmed the Conqueror Brigade and the Samarkand Brigade that formed the legion's core. It also includes the Descendants of Saladin Kurdish Brigade (pro-Turkish), Victory Brigades, the 21st united Free Syrian Army division, the 101st Free Syrian Army division etc. The SNA's 2nd legion is also considered Turkoman, and its principal parts are the al-Sultan Murad Division and the al-Hamza Division. Additionally, the legion includes the Mutasim Billah Brigade, the al-Safwa Battalions and others. The 3rd SNA legion may be called "Islamic," since it comprises moderate Islamic groups, such as three factions of al-Jabhat al-Shamiya: the Northern Storm Brigade, the Sword of the Levant Brigade and the Soldiers of Islam Brigades, as well as some Ahrar al-Sham units operating in Northern Aleppo such as Tajammu Fastaqim Kama Umirt and Liwa al-Manbij, among others. The 4th SNA legion is also considered "Islamic." It comprises Liwa al-Haqq, Faylaq Homs and Ahrar al-Sham brigades that had previously operated in Homs. As of August 2018, the SNA numbers 35,000 militants in total.
The process of units from other factions integrating into the SNA continues. The SNA may be boosted by units of Faylaq al-Rahman and Jaysh al-Islam being withdrawn from around Damascus and positioned in two camps around Afrin and al-Bab in the Turkish "protectorate" of Northern Aleppo. Today, at least Jaysh al-Islam already operates under the SNA's "umbrella," although it has not been fully integrated into its corps structure. Therefore, once fully deployed, the SNA may number 50,000 troops. Accordingly, if the NFL joins the SNA, they will number 100,000 troops total: these are the forces at the disposal of Syria's moderate opposition.
In addition to the National Front for Liberation and the SNA, the Jaysh al-Izzah group should also be counted as moderate opposition. It is the only faction flying the Free Syrian Army's flag that still preserved its independence and did not join alliances. It numbers 3500 fighters.
Thus, the balance of power between the moderate opposition and radicals gives reason to hope that Ankara's measures to ultimately free Idlib from terrorist groups will succeed. Although the Sochi memorandum does not provide a timeframe for "cleansing" the region of terrorist groups, or indeed the terms and methods of doing so, the temporary or long-term preservation of Idlib's status quo will largely hinge on the resolution of this very question.
First published in our partner RIAC
Turkey plays Khashoggi crisis to its geopolitical advantage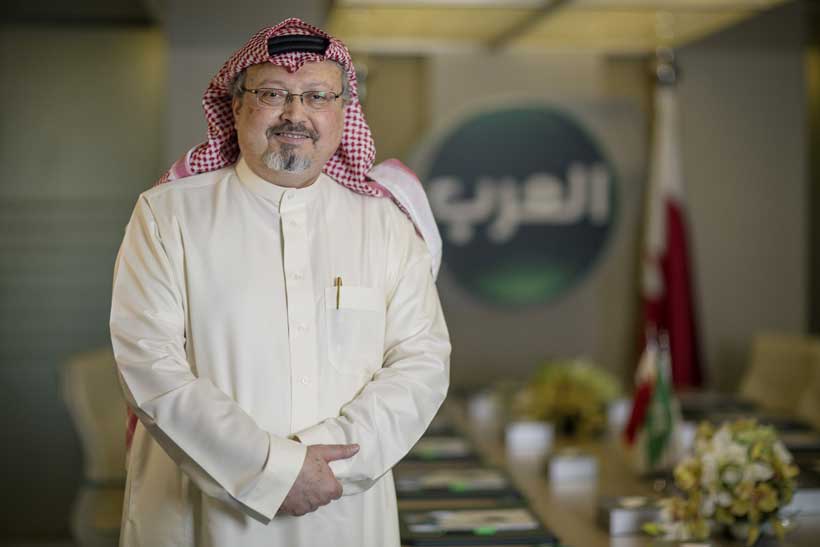 With Turkish investigators asserting that they have found further evidence that Saudi journalist Jamal Khashoggi was killed when he visited the kingdom's consulate in Istanbul two weeks ago, Turkey appears to be leveraging the case to enhance its position as a leader of the Islamic World and reposition itself as a key US ally.
To enhance its geopolitical position vis a vis Saudi Arabia as well as Russia and Iran and potentially garner economic advantage at a time that it is struggling to reverse a financial downturn, Turkey has so far leaked assertions of evidence it says it has of Mr. Khashoggi's killing rather than announced them officially.
In doing so, Turkey has forced Saudi Arabia to allow Turkish investigators accompanied by Saudi officials to enter the consulate and positioned President Recep Tayyip Erdogan as the kingdom's saviour by engineering a situation that will allow the kingdom to craft a face-saving way out of the crisis.
Saudi Arabia is reportedly considering announcing that Mr. Khashoggi, a widely-acclaimed journalist critical of Crown Prince Mohammed bin Salman who went into self-exile because he feared arrest, was killed in either a rogue operation or an attempt gone awry to forcibly repatriate it him back to the kingdom.
US President Donald J. Trump offered the Turks and Saudis a helping hand by referring this week to the possibility of Mr. Khashoggi having been killed by rogues and dispatching Secretary of State Mike Pompeo to Riyadh and Ankara.
Mr. Khashoggi, seeking to obtain proof of his divorce in the kingdom so that he could marry his Turkish fiancé, visited the consulate two weeks ago for the second time after having allegedly received assurances that he would be safe.
Turkey emerges as the crisis moves towards a situation in which an official version is agreed that seeks to shield Prince Mohammed from being held responsible for Mr. Khashoggi's disappearance and likely murder with its international status significantly enhanced.
Turkish leverage is further boosted by the fact that Saudi Arabia — its image in government, political and business circles significantly damaged by the crisis — and the Trump administration that wants to ensure that the kingdom's ruling family emerges from the crisis as unscathed as possible, are in Ankara's debt.
As a result, the denouement of the Khashoggi crisis is likely to alter the dynamics in the long-standing competition between Turkey and Saudi Arabia for leadership of the Islamic world.
It also strengthens Turkey's position in its transactional alliance with Russia and Iran as they manoeuvre to end the war in Syria in a manner that cements Bashar al-Assad's presidency while addressing Turkish concerns.
Turkey's position in its rivalry with Saudi Arabia is likely to also benefit from the fact that whatever face-saving solution the kingdom adopts is likely to be flawed when tested by available facts and certain to be challenged by a host of critics, even if many will see Turkey as having facilitated a political solution rather than ensuring that the truth is established.
Already, Mr. Khashoggi's family who was initially quoted by Saudi Arabia's state-controlled media as backing Saudi denials of responsibility, insinuations that his fate was the product of a conspiracy by Qatar and/or Turkey and the Muslim Brotherhood, and casting doubt on the integrity of the journalist's Turkish fiancée, has called for "the establishment of an independent and impartial international commission to inquire into the circumstances of his death."
Turkey and Saudi Arabia differ on multiple issues that divide the Muslim world. Turkey has vowed to help Iran circumvent Saudi-supported US sanctions imposed after Mr. Trump withdrew in May from the 2015 international agreement that curbed the Islamic republic's nuclear agreement.
Turkey further backs Qatar in its dispute with a Saudi-United Arab Emirates-led alliance that has diplomatically and economically boycotted the Gulf state for the last 16 months. The credibility of the alliance's allegation that Qatar supports terrorism and extremism has been dented by the growing conviction that Saudi Arabia, whether in a planned, rogue or repatriation effort gone wrong, was responsible for Mr. Khashoggi's killing.
Mr. Khashoggi's death, moreover, highlighted differing approaches towards the Brotherhood, one of the Middle East's most persecuted, yet influential Islamist groupings. Saudi Arabia, alongside the UAE and Egypt, have designated the Brotherhood a terrorist organization.
Many brothers have sought refuge in Turkey with Mr. Erdogan empathetic and supportive of the group. A former brother, Mr. Khashoggi criticized Saudi repression of the group.
The Saudi-Turkish rivalry for leadership of the Muslim world was most evident in the two countries' responses to Mr. Trump's recognition of Jerusalem as the capital of Israel and his as yet unpublished plan to resolve the Israeli-Palestinian conflict.
Turkey emerged as the leader of Islamic denunciation of Mr. Trump's move of the US embassy from Tel Aviv to Jerusalem and recognition of the city as Israel's capital after Prince Mohammed tried to dampen opposition. Ultimately, King Salman was forced to step in a bid to clarify the kingdom's position and counter Turkish moves.
No matter how Turkey decides to officially release whatever evidence it has, Saudi Arabia figures out how to respond and halt the haemorrhaging, and Mr. Pompeo holds talks with King Salman and Mr. Erdogan, Turkey is likely to emerge from the crisis strengthened despite its increasingly illiberal and increasingly authoritarian rule at home,
Turkey's success is all the more remarkable given that it has neither Saudi Arabia's financial muscle nor the mantle the kingdom adopts as the custodian of Islam's two holiest cities, Mecca and Medina.
A successful political resolution of the Khashoggi crisis is likely to earn it the gratitude of the Trump administration, Saudi Arabia, and its other detractors like the UAE who support the kingdom even if it may help it to regain popularity in the Arab world lost as a result of its swing towards authoritarianism, alliance with Iran and Qatar, and support for Islamism.
One immediate Turkish victory is likely to be Saudi acquiesce to Mr. Erdogan's demand that Saudi Arabia drop its support for Kurdish rebels in Syria that Ankara sees as terrorists – a move that would boost Turkey's position the Turkish-Russian-Iranian jockeying for influence in a post-war Syria. Turkey is also likely to see Saudi Arabia support it economically.
Turkey may, however, be playing for higher stakes.
Turkey "wants to back Saudi Arabia to the wall. (It wants to) disparage the 'reformist' image that Saudi Arabia has been constructing in the West" in a bid to get the US to choose Ankara as its primary ally in the Middle East, said international relations scholar Serhat Guvenc.
Turkey's relations in recent years have soured as a result of Turkish insistence that the US is harbouring a terrorist by refusing to extradite Fethullah Gulen, the preacher it accuses of having engineered the failed 2016 coup; detaining American nationals and US consulate employees on allegedly trumped up charges, cosying up to Russia and purchasing its S-400 surface to air missile system, and aligning itself with Iran. Relations were further strained by US support for Syrian Kurds.
Mr. Trump, however this week heralded a new era in US-Turkish relations after the release of unsubscribeAndrew Brunson, an evangelist preacher who was imprisoned in Turkey for two years on charges of espionage.
Mr. Guvenc argued that Turkey hopes that Saudi Arabia's battered image will help it persuade Mr. Trump that Turkey rather than the kingdom is its strongest and most reliable ally alongside Israel in the Middle East.
Said journalist Ferhat Unlu: ""Turkey knows how to manage diplomatic crises. Its strategy is to manage tensions to its advantage,"