Errors by the party in power can get America into trouble; real catastrophes require consensus.
Rarely have both parties been as unanimous about a development overseas as they have in their shared enthusiasm for the so-called Arab Spring during the first months of 2011. Republicans vied with the Obama Administration in their zeal for the ouster of Egypt's dictator Hosni Mubarak and in championing the subsequent NATO intervention against Muammar Qaddafi in Libya. Both parties saw themselves as having been vindicated by events. The Obama Administration saw its actions as proof that soft power in pursuit of humanitarian goals offered a new paradigm for foreign-policy success. And the Republican establishment saw a vindication of the Bush freedom agenda.
"Revolutions are sweeping the Middle East and everyone is a convert to George W. Bush's freedom agenda," Charles Krauthammer observed in February 2011. "Now that revolution has spread from Tunisia to Oman," Krauthammer added, "the [Obama] administration is rushing to keep up with the new dispensation, repeating the fundamental tenet of the Bush Doctrine that Arabs are no exception to the universal thirst for dignity and freedom." And William Kristol exulted, "Helping the Arab Spring through to fruition might contribute to an American Spring, one of renewed pride in our country and confidence in the cause of liberty."
They were all wrong. Just two years later, the foreign-policy establishment has fractured in the face of a Syrian civil war that threatens to metastasize into neighboring Iraq and Lebanon and an economic collapse in Egypt that has brought the largest Arab country to the brink of state failure. Some Republican leaders, including Sen. John McCain and Weekly Standard editor Kristol, demand American military intervention to support Syria's Sunni rebels. But Daniel Pipes, the dean of conservative Middle East analysts, wrote on April 11 that "Western governments should support the malign dictatorship of Bashar al-Assad," because "Western powers should guide enemies to stalemate by helping whichever side is losing, so as to prolong their conflict." If Assad appears to be winning, he added later, we should support the rebels. The respected strategist Edward Luttwak contends that America should "leave bad enough alone" in Syria and turn its attention away from the Middle East—to Asia. The Obama Administration meanwhile is waffling about what might constitute a "red line" for intervention and what form such intervention might take.
The once-happy bipartisan consensus has now shrunk to the common observation that all the available choices are bad. It could get much worse. Western efforts have failed to foster a unified leadership among the Syrian rebels, and jihadi extremists appear to be in control of the Free Syrian Army inside Syria. Syria's war is "creating the conditions for a renewed conflict, dangerous and complex, to explode in Iraq. If Iraq is not shielded rapidly and properly, it will definitely slip into the Syrian quagmire," warns Arab League Ambassador Nassif Hitti. Iraq leaders are talking of civil war and eventual partition. Hezbollah chief Hassan Nasrallah, meanwhile, warned on May 1, "Syria has real friends in the region, and the world will not let Syria fall into the hands of America, Israel or takfiri [radical islamist] groups," threatening in effect to turn the civil war into a regional conflict that has the potential to destabilize Turkey. And the gravest risk to the region remains the likelihood that "inherent weaknesses of state and society in Egypt reach a point where the country's political, social and economic systems no longer function," as Gamal Abuel Hassan wrote on May 28. Libya is fracturing, and the terrorists responsible for the September 2012 Benghazi attack are operating freely.
This is a tragic outcome, in the strict sense of the term, for it is hard to imagine how it could have turned out otherwise.
* * *
In January 2012, after the first hopes for Arab democracy had faded, former Bush Administration official Elliot Abrams insisted:
The neocons, democrats, and others who applauded the Arab uprisings were right, for what was the alternative? To applaud continued oppression? To instruct the rulers on better tactics, the way Iran is presumably lecturing (and arming) Syria's Bashar al-Assad? Such a stance would have made a mockery of American ideals, would have failed to keep these hated regimes in place for very long, and would have left behind a deep, almost ineradicable anti-Americanism.
The neoconservatives mistook a tubercular fever for the flush of youth in the Arab revolts, to be sure, but they read the national mood right—as did the Obama Administration.
There were dissenters, of course. Daniel Pipes warned against pushing Islamists toward elections, writing in 2005:
When politically adept totalitarians win power democratically, they do fix potholes and improve schools—but only as a means to transform their countries in accordance with their utopian visions. This generalization applies most clearly to the historical cases (Adolf Hitler in Germany after 1933, Salvador Allende in Chile after 1970) but it also appears valid for the current ones.
Henry Kissinger excoriated the Obama Administration for toppling Mubarak, arguing that no other force in Egypt could stabilize the country. Francis Fukuyama broke with his erstwhile neoconservative colleagues in 2004, after hearing Vice President Dick Cheney and columnist Charles Krauthammer announce the beginning of an American-led "unipolar era." "All of these people around me were cheering wildly," Fukuyama remembers. "All of my friends had taken leave of reality."
It is a widespread misimpression (reinforced by conspiracy theorists seeking the malign influence of the "Israel Lobby") that the neoconservative movement is in some way a Jewish thing. On the contrary, it is a distinctly American thing. As the born-again Methodist George W. Bush said in 2003, "Peoples of the Middle East share a high civilization, a religion of personal responsibility, and a need for freedom as deep as our own. It is not realism to suppose that one-fifth of humanity is unsuited to liberty; it is pessimism and condescension, and we should have none of it." The Catholic neoconservative and natural-law theorist Michael Novak put it just as passionately in his 2004 book The Universal Hunger for Liberty: "The hunger for liberty has only slowly been felt among Muslims. That hunger is universal, even when it is latent, for the preconditions for it slumber in every human breast."
By contrast, Israelis were overwhelmingly pessimistic about the outcome of the Arab revolts and aghast at the celerity with which Washington dumped Mubarak. "The message to the Middle East is that it doesn't pay to be an American ally," a former Israeli intelligence chief told me in 2012. Although the prominent Soviet refusenik-turned-Israeli-politician Natan Sharansky believed in a universal desire for democracy, the vast majority of Israeli opinion thought the idea mad. As Joshua Muravchik wrote in 2011, the Arab Spring:
precipitated a sharp split between neoconservatives and hard-headed Israeli analysts who had long been their allies and friends. While neocons saw democratization as a balm to soothe the fevered brow of the Arab world, Israeli strategists (with the notable exception of Natan Sharansky) thought this utterly naive. Their message in essence was this: you do not know the Arabs as we do. Difficult as their governments are to deal with, they are more reasonable than their populations. Democratization of the Arab world would lead to radicalization, which would be a bane to you and us.
The Israelis are accustomed to living with long-term uncertainty; Americans want movies with happy endings. The alternative to the Bush Freedom Agenda or Obama's proposed reconciliation with the Muslim world would have been ugly: the strategic equivalent of a controlled burn in a forest fire, as Daniel Pipes proposed—prolonging conflict, at frightful human cost, as the Reagan Administration did during the Iran-Iraq War of the 1980s. It was one thing to entice prospective enemies into a war of attrition in the dark corners of the Cold War, though, and quite another to do so under the klieg lights. The strategy might have been correct on paper, but Americans are not typically in the market for pessimism.
The American public fell in love with the young democracy activists who floated across the surface of the Arab revolts like benzene bubbles on the Nile. More precisely, Americans fell in love with their own image, in the persons of hip young Egyptians who reminded them of Americans. Conservatives and liberals alike competed to lionize Google sales manager Wael Ghonim. Caroline Kennedy gave him the JFK Profiles in Courage Award in May 2011. He made Time magazine's list of the world's 100 most influential people. The conservative Lebanese scholar Fouad Ajami kvelled in the Wall Street Journal:
No turbaned ayatollah had stepped forth to summon the crowd. This was not Iran in 1979. A young Google executive, Wael Ghonim, had energized this protest when it might have lost heart, when it could have succumbed to the belief that this regime and its leader were a big, immovable object. Mr. Ghonim was a man of the modern world. He was not driven by piety. The condition of his country—the abject poverty, the crony economy of plunder and corruption, the cruelties and slights handed out to Egyptians in all walks of life by a police state that the people had outgrown and despaired of—had given this young man and others like him their historical warrant.
Republican hawks advocated the furtherance of the Arab Spring by force of arms, starting with Libya. On Feb. 25, 2011, a month after Mubarak's fall, Kristol's Foreign Policy Initiative garnered 45 signatures of past officials and public intellectuals "urging President Obama, in conjunction with NATO allies, to take action to end the violence being propagated by the regime of Muammar al-Qaddafi." Three weeks later a NATO force led by the United States intervened. By September, the Qaddafi regime was beaten, and Robert Kagan lauded President Obama in the Weekly Standard: "By intervening, with force, the NATO alliance not only saved the people of Libya and kept alive the momentum of the Arab Spring … the end of Qaddafi's rule is a great accomplishment for the Obama administration and for the president personally. Furthermore, the president deserves credit because his decision was unpopular and politically risky." A month later the victorious rebels put the cadavers of Qaddafi and his son on public view.
The national consensus behind the Arab Spring peaked with the Libyan venture. Elliot Abrams was in a sense right: To intimate that democracy might not apply to Arabs seems to violate America's first principle, that people of all background have the same opportunity for success—in the United States. It seems un-American to think differently. Isn't America a multi-ethnic melting pot where all religions and ethnicities have learned to get along? That is a fallacy of composition, to be sure: Americans are brands plucked out of the fire of failed cultures, the few who fled the tragic failings of their own culture to make a fresh start. The only tragic thing about America is the incapacity of Americans to comprehend the tragedy of other peoples. To pronounce judgment on other cultures as unfit for modernity, as Abrams wrote, seems "a mockery of American ideals."
The neoconservatives triumphantly tracked the progress of what they imagined was Arab democracy. After Iraq's March 2005 elections, Max Boot wrote:
In 2003, more than a month before the invasion of Iraq, I wrote in the Weekly Standard that the forthcoming fall of Baghdad "may turn out to be one of those hinge moments in history—events like the storming of the Bastille or the fall of the Berlin Wall—after which everything is different. If the occupation goes well (admittedly a big if), it may mark the moment when the powerful antibiotic known as democracy was introduced into the diseased environment of the Middle East, and began to transform the region for the better." Well, who's the simpleton now? Those who dreamed of spreading democracy to the Arabs or those who denied that it could ever happen?
Similarly, in April 2011, Kristol wrote:
The Arab winter is over. The men and women of the Greater Middle East are no longer satisfied by "a little life." Now it's of course possible that this will turn out to be a false spring. But surely it's not beyond the capacity of the United States and its allies to help reformers in the Arab world achieve mostly successful outcomes. … And who knows? Helping the Arab Spring through to fruition might contribute to an American Spring, one of renewed pride in our country and confidence in the cause of liberty.
Writing in the Weekly Standard in September of that year, Robert Kagan was so confident of the march of democracy that he proposed to throw the Jordanian monarchy under the bus after Mubarak, despite Jordan's longstanding alliance with the United States.
Even when Islamists trampled the democrats in the aftermath of Mubarak's fall, the foreign-policy consensus held strong. The Obama Administration courted Egypt's Muslim Brotherhood, while Republican sages argued that Islamist rule, while suboptimal, nonetheless represented progress on the road to democracy. Joshua Muravchik pooh-poohed the risks of the Muslim Brotherhood role in a September 2011 essay: "[I]t seems unlikely that the Egyptians, aroused as they are and having lived through the Nasser experience, would succumb to a new despotism. The most likely force to impose it, the Muslim Brotherhood, has been having trouble keeping its own members in line, much less the rest of the country." Muravchik wrote:
Perhaps the most important of the region's hopeful signs is the rebellion in Syria. Who would have thought that Syrians, of all peoples, would have earned the world's admiration? Yet it is hard to think of many cases in which nonviolent protestors have exposed themselves to shoot-to-kill security forces for months on end without being cowed into surrender. If these brave people persevere and drive the Assad dynasty from power, that itself would go far toward making the Arab Spring a net benefit for the region and the world.
But the democracy enthusiasts missed a crucial feature of the Arab Spring: The toppling of Hosni Mubarak and the uprising against Syria's Basher Assad occurred after the non-oil-producing Arab countries had lurched into a dangerous economic decline. Egypt, dependent on imports for half its caloric consumption, faced a sharp rise in food prices while the prices of cotton and other exports languished. Asia's insatiable demand for feed grains had priced the Arab poor out of the market: Chinese pigs were fed before Egyptian peasants, whose labor was practically worthless. Almost half of Egyptians are functionally illiterate, and its university graduates are unqualified for the global market (unlike Tunisians, who staff the help desks of French software firms). Out of cash, Egypt faces chronic food and fuel shortages and presently is on life support through emergency loans from its neighbors. The insoluble economic crisis makes any form of political stabilization unlikely.
Syria's economic position is, if possible, even worse. Yemen is not only out of money, but nearly out of water. Large portions of the Arab world have languished so long in backwardness that they are beyond repair. After the dust of the popular revolts dissipated, we are left with banana republics, but without the bananas.
It is a salutary exercise to consider the views we hold with impassioned conviction and ask: "What would it imply if we are wrong?" Neoconservatives of all stripes believed with perfect faith that the desire for liberty is a universal human impulse, requiring only the right institutions to reinforce it. The Obama Administration believed that all cultures have equal validity and that—as Obama said early in his presidency—that he thinks of American exceptionalism the same way that the Greeks think about Greek exceptionalism. In both cases, Republicans and Democrats believe that there is nothing inherently unique about America—except that this country was the first to create the political framework that corresponds to the true nature of every human being.
Kristol's 2011 assessment of the Arab Spring was erroneous, but he was right to link America's state of being to events in the Middle East. We stumbled by national consensus into a strategic morass, from which there is no apparent exit, in the naïve belief that under every burka was a prospective American ready to emerge like a butterfly from a chrysalis.
But if large parts of the Muslim world reject what seemed to be an historic opportunity to create democratic governments and instead dissolve into a chaotic regime of permanent warfare, we might conclude that there really is something different about America—that our democracy is the product of a unique set of precedents, the melding of the idea of covenant brought here by radical Protestants, the traditions of Anglo-Saxon democracy, and the far-reaching wisdom of our founders. To present-day Americans, that is an unnerving thought. We do not wish upon ourselves that sort of responsibility. We eschew our debts to deep traditions. We want to reinvent ourselves at will, to shop for new identities, to play at the cultural cutting-edge.
What these events might teach us, rather, is that America really is exceptional and that there is no contradiction in cultivating our democracy at home while acting elsewhere in tough-minded pursuit of our security interests.
Quiet Does Not Flow This Don: A Week Of the 'Pathetic Inadequate'
That the current U.S. president places a premium on loyalty has been evident from the start —  loyalty not to the institutions of government and their legal functions but loyalty to the boss.  Former FBI director James Comey cannot forget a certain memory of Donald Trump's style recalling for him something familiar.  It took him back to the days when he was investigating the Mafia.  The boss was the dominant center:  the loyalty oaths, serving the boss, the family first … as in this White House, not emphasizing what is right for the country.
It explains some of what happened this week.  In Paris, Mr. Trump was pilloried for foregoing a visit to a First World War cemetery (where Americans are also interred) to pay his respects to the fallen.  He explained it was raining.  The outpouring of criticism included Nicolas Soames, Churchill's grandson and a Member of Parliament, who labeled Trump "that pathetic inadequate."
Trump's tweeting attack on his host, French President Emmanuel Macron, began almost immediately, focusing on his proposal for a European army, his brand of nationalism, even his low poll ratings.  French government spokesman Benjamin Griveaux in response noted November 13 as the day of the 2015 attacks when 130 died in suicide bombings and mass shootings, adding Trump's attacks on the same day lacked "common decency."
Mrs. Trump had her own cavils.  She wanted Mira Ricardel, Deputy National Security Adviser, fired according to news reports because she was upset by the seat allocations on the plane during her Africa trip and also because she ascribed negative leaks to her.  Mrs. Ricardel in her seven months at the White House developed a reputation for such leaks as well as of a strong personality tending not to suffer fools gladly.  She has been moved to pastures as yet unknown — not fired because anti-Iran policy architect John Bolton the National Security Adviser hired her as his top aide.  Mrs. Trump appears also to be overcome by the miasma of loyalty and who one can trust or otherwise.
But why has Donald Trump soured on his erstwhile friend Emmanuel Macron.  It is true the French leader's response to Mr. Trump's 'America First' mantra has been to advocate multilateralism but his words were sharper in Paris this time when he stated, "Nationalism is a betrayal of patriotism."  He didn't stop there.
Responding to Trump's repeated shaming of Europeans to increase contributions to NATO, he has called for a 'true European army' in an interview with France's Europe 1 radio, adding when Trump abandons "a major disarmament treaty" that resulted from "the 1980s Euro-missile crisis … who is the main victim?  Europe and its security."  Later he added that Europe's increased defense expenditures should be with European manufacturers if Europe is to be self-sustaining and truly sovereign.
One can argue that despite this backdrop, Trump was hoping to win over his bro on another matter so pressing for him … Iran.  He clearly got nowhere.  The Europeans continue to prepare for Iran trade via a Special Purpose Vehicle (SPV), though Austria the country designated to host the SPV has withdrawn from fear of U.S. penalties severing access to U.S. markets.  The new host chosen is Luxembourg.
The stakes are high.  Should the plan fail, Iran might well decide to build a nuclear weapon.  Will Saudi Arabia perceive it as a threat?  Will Israel launch preemptive strikes?  Will the U.S. join them?  These are unsettling questions.
Donald Trump and America's People
The American mid-term elections in the current situation can be considered one of the most sensitive elections in American history; the unusual character and Donald Trump's extreme actions at the level of domestic and foreign policy have led the American community to more bipartisan and bipartisan competition than ever before. And in the upcoming election, the Democrats are trying to prevent the victory of the Republicans in any way possible and to control Donald Trump's extremists through the congressional congress.
The division of the American political community into the scene of the opponents and opponents of Trump
What distinguishes Congressional elections from the last election is the division of American society into the bipartisan opponents and supporters of Donald Trump in this election. In fact, in the new situation, the rivalry of the two main US parties has become more or less a controversial scene based on opposition or alignment with the Trump, rather than on the basis of traditional competition between the two parties. This led to a less pronounced party and rivalry between the two political currents, but the critique of the actions and the character of Donald Trump were centered on Democrats.
In support of this, former US President Barack Obama's remarks can be seen after two years of silence against his tangled attacks. Obama's Democrats 'Democrats' campaign, and with several releases, has directly targeted Donald Trump. Obama says in his most remarkable remarks: "We are witnessing unprecedented behaviors in the White House, which has violated custom and common habits among Democrats and Republicans. If you are young voters worried about what happened over the past two years at the White House, the only way to monitor this behavior is to have congresses and positions that are emerging for the values and ideals of the United States. "In another move, he released a video message asking the youth to participate in November's mid-term elections. Obama also said in a speech at the University of Illinois with a direct attack on the White House chairman: "The Trump is a disease itself, not a sign, and now we have the chance to bring wisdom back to the political scene of the country."
In addition, the bipolar society of Donald Trump's opponents and opponents is now in a position that some political experts talk about the possibility of a civil war in the United States. In the same vein, Professor Nil Ferguson, a professor at Harvard University, says: "Lately, internal disputes in the United States are intensifying and cultural conflicts are proud. On the Internet, there has long been a kind of civil war in the United States, and this war is getting hotter as the congressional election approaches. Sending a bomb to Barack Obama and Hillary Clinton will pave the ground for predicting the civil war in the United States. "Also, Emily Wylan, a science fiction candidate from the University of Texas in an article comparing the civil war in Lebanon and the United States, pointed out that Jonathan Randall had not paid attention to it in his time. "There is a common ground between Lebanon in 1975 and the United States in 2018," he wrote. Washington believes that Washington has powerful and uncompromising allies that have their own interests and are, in fact, an "ineffective cartoon state". Meanwhile, the Republican Party of America reminds Lebanon's conservative forces on the brink of civil war, and Democrats, like the Lebanese advanced parties, are decentralized and dispersed. "
The November 6 decisive election
In spite of the apparent political divide and political divide within the political community of America between its two main parties, Republicans and Democrats, on the axis of the problem called "Trumpism," prominent members of the Democratic Party or supporters of the Democratic Party in all electoral campaigns, and sometimes even prominent American figures of art Opponents of Trump have emphasized the decisive importance of the inter-period election and the need for its participation, and since November 6th, it has been remembered as a historic moment to restore rationality to the American political scene.
Indeed, mid-term congressional elections are important for Democrats, which if they win, the two final years of the presidency of Donald Trump can turn into a nightmare and a nightmare for him and his government members until the 2020 election. The symbol of this can be seen in 2014, as a result of the Republican victory in the inter-congressional election, a large level of tensions between the Obama administration and the congress was formed, and even the level of conflict was so advanced that, at a time when President Barack Obama was forced to The federal government closed its 16th day.
Now, if Democrats win the mid-term election, they are considered vital for three reasons. On the first level, if the Democrats win the congress and take over the majority, they can stop most of the Trump government's approvals that they argue against US national interests. On the second level, a Democratic majority congress can provide grounds for plotting against Donald Trump for engaging in several issues, such as secret relations with Russia, illegal sexual relations and lying. In the event of approval of the problem in the House of Representatives and bringing the matter to the Senate, the Democrats can still be successful in raising the maximum pressure and stopping Trump in his most recent extremism. The third dimension, the decisive outcome of the November 6 Congressional election for Democrats, is that they will create a psychological environment for a grand victory against Trump in the presidential election of 2020, if they win in the recent election. Political facts in American history indicate that victory in inter-parliamentary elections has always had a serious and massive impact on the election of the next American president in the next two years.
The congressional election meets the general satisfaction of Trump
In the midst of the turbulent state of the mid-term elections in the United States, Donald Trump's premature runaway escapes from accepting Republican defeats. According to the results of the polls, the Republicans' defeat to a certain extent seems to be necessary; as a result, Donald Trump as a senior Republican party can be the first factor in this defeat; in other words, early election results for measuring public policy satisfaction He will be in the past two years.
In the analysis of the disappointment of the Republicans and the Trump on the victory over the inter-congressional elections, it is possible to look at Trump's performance at two levels of domestic politics and foreign policy. On the one hand, at the internal level, Trump faces numerous problems at the individual and moral levels, and his moral scandals, economic activities, and his relations with the Russians during the electoral campaign have reduced American confidence and, on the other hand, his domestic policies It is mostly based on racism and even fascism; it has placed non-white Americans in front of him. Meanwhile, immigration policies, his opposition to the colorful people, as well as Trump's opposition to the general insurance plan introducing Obamawalker, have created a backdrop of dissent and disgust of American citizens from Trump.
At the foreign policy level, Trump's catastrophic performance in partnering with traditional US allies and his efforts to get close to Russia has put a lot of criticism into the White House's performance. In fact, Trump has frustrated US voters by importing America into a war of commerce with all the world powers, including China, Russia and even European countries as traditional allies. Also, Trump's action in support of the Yemeni war that killed thousands of innocent people, and in particular the silence in the savage murder case, the Saudi-critic's journalist Jamal Khashoggi in Istanbul, has disappointed the Republican Party's supporters of the Trump performance. Taken together, these two levels can be said that Donald Trump's two-year performance at the domestic and foreign levels has turned into Republican Achilles heels in the mid-term elections.
The Meaning of a Multi-Polar World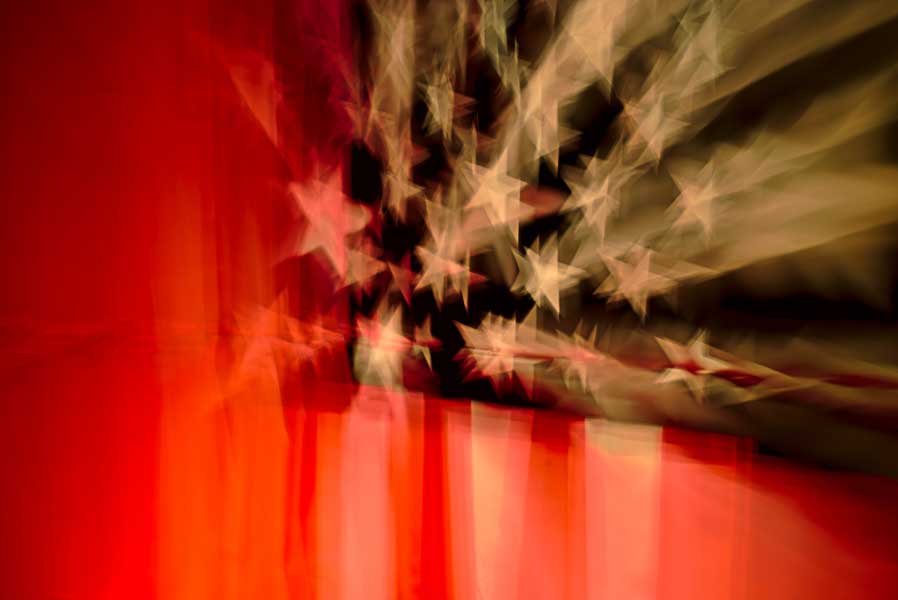 Right now, we live in a mono-polar world. Here is how U.S. President Barack Obama proudly, even imperially, described it when delivering the Commencement address to America's future generals, at West Point Military Academy, on 28 May 2014:
The United States is and remains the one indispensable nation. [Every other nation is therefore 'dispensable'; we therefore now have "Amerika, Amerika über alles, über alles in der Welt".] That has been true for the century passed and it will be true for the century to come. … America must always lead on the world stage. If we don't, no one else will. … Russia's aggression toward former Soviet states unnerves capitals in Europe, while China's economic rise and military reach worries its neighbors. From Brazil to India, rising middle classes compete with us. [He was here telling these future U.S. military leaders that they are to fight for the U.S. aristocracy, to help them defeat any nation that resists.] … In Ukraine, Russia's recent actions recall the days when Soviet tanks rolled into Eastern Europe. But this isn't the Cold War. Our ability to shape world opinion helped isolate Russia right away. [He was proud of the U.S. Government's effectiveness at propaganda, just as Hitler was proud of the German Government's propaganda-effectiveness under Joseph Goebbels.] Because of American leadership, the world immediately condemned Russian actions; Europe and the G7 joined us to impose sanctions; NATO reinforced our commitment to Eastern European allies; the IMF is helping to stabilize Ukraine's economy; OSCE monitors brought the eyes of the world to unstable parts of Ukraine.
Actually, his — Obama's — regime, had conquered Ukraine in February 2014 by a very bloody coup, and installed a racist-fascist anti-Russian Government there next door to Russia, a stooge-regime to this day, which instituted a racial-cleansing campaign to eliminate enough pro-Russia voters so as to be able to hold onto power there. It has destroyed Ukraine and so alienated the regions of Ukraine that had voted more than 75% for the democratically elected Ukrainian President whom Obama overthrew, so that those pro-Russia regions quit Ukraine. What remains of Ukraine after the U.S. conquest is a nazi mess and a destroyed nation in hock to Western taxpayers and banks.
Furthermore, Obama insisted upon (to use Bush's term about Saddam Hussein) "regime-change" in Syria. Twice in one day the Secretary General of the U.N. asserted that only the Syrian people have any right to do that, no outside nation has any right to impose it. Obama ignored him and kept on trying. Obama actually protected Al Qaeda's Syrian affiliate against bombing by Syria's Government and by Syria's ally Russia, while the U.S. bombed Syria's army, which was trying to prevent those jihadists from overthrowing the Government. Obama bombed Libya in order to "regime-change" Muammar Gaddafi, and he bombed Syria in order to "regime-change" Bashar al-Assad; and, so, while the "U.S. Drops Bombs; EU Gets Refugees & Blame. This Is Insane." And Obama's successor Trump continues Obama's policies in this regard. And, of course, the U.S. and its ally UK invaded Iraq in 2003, likewise on the basis of lies to the effect that Iraq was the aggressor. (Even Germany called Poland the aggressor when invading Poland in 1939.)
No other nation regularly invades other nations that never had invaded it. This is international aggression. It is the international crime of "War of Aggression"; and the only nations which do it nowadays are America and its allies, such as the Sauds, Israel, France, and UK, which often join in America's aggressions (or, in the case of the Sauds' invasion of Yemen, the ally initiates an invasion, which the U.S. then joins). America's generals are taught this aggression, and not only by Obama. Ever since at least George W. Bush, it has been solid U.S. policy. (Bush even kicked out the U.N.'s weapons-inspectors, so as to bomb Iraq in 2003.)
In other words: a mono-polar world is a world in which one nation stands above international law, and that nation's participation in an invasion immunizes also each of its allies who join in the invasion, protecting it too from prosecution, so that a mono-polar world is one in which the United Nations can't even possibly impose international law impartially, but can impose it only against nations that aren't allied with the mono-polar power, which in this case is the United States. Furthermore, because the U.S. regime reigns supreme over the entire world, as it does, any nations — such as Russia, China, Syria, Iran, North Korea, Venezuela, Nicaragua, Cuba, and Ecuador — that the U.S. regime (which has itself been scientifically proven to be a dictatorship) chooses to treat as an enemy, is especially disadvantaged internationally. Russia and China, however, are among the five permanent members of the U.N. Security Council and therefore possess a degree of international protection that America's other chosen enemies do not. And the people who choose which nations to identify as America's 'enemies' are America's super-rich and not the entire American population, because the U.S. Government is controlled by the super-rich and not by the public.
So, that's the existing mono-polar world: it is a world that's controlled by one nation, and this one nation is, in turn, controlled by its aristocracy, its super-rich.
If one of the five permanent members of the Security Council would present at the U.N. a proposal to eliminate the immunity that the U.S. regime has, from investigation and prosecution for any future War of Aggression that it might perpetrate, then, of course, the U.S. and any of its allies on the Security Council would veto that, but if the proposing nation would then constantly call to the international public's attention that the U.S. and its allies had blocked passage of such a crucially needed "procedure to amend the UN charter", and that this fact means that the U.S. and its allies constitute fascist regimes as was understood and applied against Germany's fascist regime, at the Nuremberg Tribunal in 1945, then possibly some members of the U.S.-led gang (of the NATO portion of it, at least) would quit that gang, and the U.S. global dictatorship might end, so that there would then become a multi-polar world, in which democracy could actually thrive.
Democracy can only shrivel in a mono-polar world, because all other nations then are simply vassal nations, which accept Obama's often-repeated dictum that all other nations are "dispensable" and that only the U.S. is not. Even the UK would actually gain in freedom, and in democracy, by breaking away from the U.S., because it would no longer be under the U.S. thumb — the thumb of the global aggressor-nation.
Only one global poll has ever been taken of the question "Which country do you think is the greatest threat to peace in the world today?" and it found that, overwhelmingly, by a three-to-one ratio above the second-most-often named country, the United States was identified as being precisely that, the top threat to world-peace. But then, a few years later, another (though less-comprehensive) poll was taken on a similar question, and it produced similar results. Apparently, despite the effectiveness of America's propagandists, people in other lands recognize quite well that today's America is a more successful and longer-reigning version of Hitler's Germany. Although modern America's propaganda-operation is far more sophisticated than Nazi Germany's was, it's not entirely successful. America's invasions are now too common, all based on lies, just like Hitler's were.
On November 9th, Russian Television headlined "'Very insulting': Trump bashes Macron's idea of European army for protection from Russia, China & US" and reported that "US President Donald Trump has unloaded on his French counterpart Emmanuel Macron, calling the French president's idea of a 'real European army,' independent from Washington, an insult." On the one hand, Trump constantly criticizes France and other European nations for allegedly not paying enough for America's NATO military alliance, but he now is denigrating France for proposing to other NATO members a decreasing reliance upon NATO, and increasing reliance, instead, upon the Permanent Structured Cooperation (or PESCO) European military alliance, which was begun on 11 December 2017, and which currently has "25 EU Member States participating: Austria, Belgium, Bulgaria, Czech Republic, Croatia, Cyprus, Estonia, Finland, France, Germany, Greece, Hungary, Italy, Ireland, Latvia, Lithuania, Luxembourg, the Netherlands, Poland, Portugal, Romania, Slovenia, Slovakia, Spain and Sweden." Those are the European nations that are now on the path to eventually quitting NATO.
Once NATO is ended, the U.S. regime will find far more difficult any invasions such as of Iraq 2003, Libya 2011, Syria 2012-, Yemen 2016-, and maybe even such as America's bloody coup that overthrew the democratically elected Government of Ukraine and installed a racist-fascist or nazi anti-Russian regime there in 2014. All of these U.S. invasions (and coup) brought to Europe millions of refugees and enormously increased burdens upon European taxpayers. Plus, America's economic sanctions against both Russia and Iran have hurt European companies (and the U.S. does almost no business with either country, so is immune to that, also). Consequently, today's America is clearly Europe's actual main enemy. The continuation of NATO is actually toxic to the peoples of Europe. Communism and the Soviet Union and its NATO-mirroring Warsaw Pact military alliance, all ended peacefully in 1991, but the U.S. regime has secretly continued the Cold War, now against Russia, and is increasingly focusing its "regime-change" propaganda against Russia's popular democratic leader, Vladimir Putin, even though this U.S. aggression against Russia could mean a world-annihilating nuclear war.
On November 11th, RT bannered "'Good for multipolar world': Putin positive on Macron's 'European army' plan bashed by Trump (VIDEO)", and opened: Europe's desire to create its own army and stop relying on Washington for defense is not only understandable, but would be "positive" for the multipolar world, Vladimir Putin said days after Donald Trump ripped into it.
"Europe is … a powerful economic union and it is only natural that they want to be independent and … sovereign in the field of defense and security," Putin told RT in Paris where world leader gathered to mark the centenary of the end of WWI.
He also described the potential creation of a European army "a positive process," adding that it would "strengthen the multipolar world." The Russian leader even expressed his support to French President Emmanuel Macron, who recently championed this idea by saying that Russia's stance on the issue "is aligned with that of France" to some extent.
Macron recently revived the ambitious plans of creating a combined EU military force by saying that it is essential for the security of Europe. He also said that the EU must become independent from its key ally on the other side of the Atlantic, provoking an angry reaction from Washington.
Once NATO has shrunk to include only the pro-aggression and outright nazi European nations, such as Ukraine (after the U.S. gang accepts Ukraine into NATO, as it almost certainly then would do), the EU will have a degree of freedom and of democracy that it can only dream of today, and there will then be a multi-polar world, in which the leaders of the U.S. will no longer enjoy the type of immunity from investigation and possible prosecution, for their invasions, that they do today. The result of this will, however, be catastrophic for the top 100 U.S. 'defense' contractors, such as Lockheed Martin, General Dynamics, and Raytheon, because then all of those firms' foreign sales except to the Sauds, Israel and a few other feudal and fascist regimes, will greatly decline. Donald Trump is doing everything he can to keep the Sauds to the agreements he reached with them back in 2017 to buy $404 billion of U.S. weaponry over the following 10 years. If, in addition, those firms lose some of their European sales, then the U.S. economic boom thus far in Trump's Presidency will be seriously endangered. So, the U.S. regime, which is run by the owners of its 'defense'-contractors, will do all it can to prevent this from happening.
However, right now, Chris Hedges reports that Ecuador is in the process of killing Julian Assange, who is a major and well-known bane of America's sellers to the U.S. 'Defense' Department. Hedges wants to keep his American aristocratic funder (the owner of Truthdig), and so he doesn't say that — nor how — the U.S. regime itself is actually forcing Ecuador's Government to do this. Hedges seems not even to care much about the ultimate perpetrator of this slow murder that he describes as being in process. Hedges instead focuses only against what Ecuador's President, Lenín Moreno, is doing, that's slowly murdering Assange. He also implicates Australian Prime Minister Scott Morrison, the U.K. government, and U.S. V.P. Mike Pence. But actually, the top decision-maker, who ordered this crime, this murder, is Donald Trump, who won the U.S. Presidency with Assange's investigative-journalism help. That's the kingpin, and all the others are merely soldiers in the U.S. President's organized crime. They all represent the U.S. aristocracy, but only Trump is the commander here. The U.S. regime — first under Obama, and now under Trump — is 100% of what's forcing Ecuador's Government to kill Julian Assange inside its London Embassy. Ecuador is doing this job, for the U.S. regime, so excruciatingly that Assange will either soon be committing suicide, or else he will die more slowly, from the ever-increasing "torture" that Ecuador's Government is applying, and which is also destroying Assange's health. Or else, he will give himself up to the American 'justice' system (which Assange's mother, Christine Ann Hawkins, explained on November 3rd would likely mean either to charge him with 'espionage', or else to apply indefinite detention at Guantanamo, without charge, trial or any access to the public). There will then be 'news'-coverage by the American propaganda-media, to demonize him. Ecuador's President wants to do his job for his U.S. masters (the U.S. aristocracy) but not to get blame for the inevitable result. All along the line, the aristocracy know how to preserve deniability, and advise their agents so as to shift blame downward, whenever they can't succeed in shifting it to the victim that they're destroying. However, the ultimate blame belongs truly to the owners of the U.S. regime. Even most 'alternative news' media might not (and they, in fact, do not) report this fact (because most of even the 'alternative' media are owned by aristocrats), but it's clearly the case. And most of the public don't care much about it, anyway, and continue to subscribe to those 'news' media, which the aristocrats are actually controlling, and to buy the products they advertise, producing yet more income for the aristocracy. The public thus helps the aristocracy to fund the aristocracy's propaganda-vehicles, to control the public, to vote for the aristocrats' candidates, and so control the government.
A multi-polar world could enable this to change. But it can't change in a mono-polar world. Julian Assange has been trapped by, and in, this fascist mono-polar world. He is its enemy, and they are murdering him; but, above all, Donald Trump is murdering him.
But this is not a partisan operation on behalf of only a faction of the U.S. aristocracy. The Hedges article links through to an important June 29th news-report in the Washington Times, titled "Mike Pence raises Julian Assange case with Ecuadorean president, White House confirms". It makes clear that Moreno is doing the bidding of the White House, and that the White House is "heeding calls from Democrats wary of Mr. Assange." America, after all, is a two-party dictatorship: both parties represent the same aristocracy, and murdering Assange is in the agenda of both of its factions, not of just one of the two parties. The U.S. aristocracy are united on this matter. And that's how this mono-polar world is being run.
Author's note: This piece first posted at The Saker