Errors by the party in power can get America into trouble; real catastrophes require consensus.
Rarely have both parties been as unanimous about a development overseas as they have in their shared enthusiasm for the so-called Arab Spring during the first months of 2011. Republicans vied with the Obama Administration in their zeal for the ouster of Egypt's dictator Hosni Mubarak and in championing the subsequent NATO intervention against Muammar Qaddafi in Libya. Both parties saw themselves as having been vindicated by events. The Obama Administration saw its actions as proof that soft power in pursuit of humanitarian goals offered a new paradigm for foreign-policy success. And the Republican establishment saw a vindication of the Bush freedom agenda.
"Revolutions are sweeping the Middle East and everyone is a convert to George W. Bush's freedom agenda," Charles Krauthammer observed in February 2011. "Now that revolution has spread from Tunisia to Oman," Krauthammer added, "the [Obama] administration is rushing to keep up with the new dispensation, repeating the fundamental tenet of the Bush Doctrine that Arabs are no exception to the universal thirst for dignity and freedom." And William Kristol exulted, "Helping the Arab Spring through to fruition might contribute to an American Spring, one of renewed pride in our country and confidence in the cause of liberty."
They were all wrong. Just two years later, the foreign-policy establishment has fractured in the face of a Syrian civil war that threatens to metastasize into neighboring Iraq and Lebanon and an economic collapse in Egypt that has brought the largest Arab country to the brink of state failure. Some Republican leaders, including Sen. John McCain and Weekly Standard editor Kristol, demand American military intervention to support Syria's Sunni rebels. But Daniel Pipes, the dean of conservative Middle East analysts, wrote on April 11 that "Western governments should support the malign dictatorship of Bashar al-Assad," because "Western powers should guide enemies to stalemate by helping whichever side is losing, so as to prolong their conflict." If Assad appears to be winning, he added later, we should support the rebels. The respected strategist Edward Luttwak contends that America should "leave bad enough alone" in Syria and turn its attention away from the Middle East—to Asia. The Obama Administration meanwhile is waffling about what might constitute a "red line" for intervention and what form such intervention might take.
The once-happy bipartisan consensus has now shrunk to the common observation that all the available choices are bad. It could get much worse. Western efforts have failed to foster a unified leadership among the Syrian rebels, and jihadi extremists appear to be in control of the Free Syrian Army inside Syria. Syria's war is "creating the conditions for a renewed conflict, dangerous and complex, to explode in Iraq. If Iraq is not shielded rapidly and properly, it will definitely slip into the Syrian quagmire," warns Arab League Ambassador Nassif Hitti. Iraq leaders are talking of civil war and eventual partition. Hezbollah chief Hassan Nasrallah, meanwhile, warned on May 1, "Syria has real friends in the region, and the world will not let Syria fall into the hands of America, Israel or takfiri [radical islamist] groups," threatening in effect to turn the civil war into a regional conflict that has the potential to destabilize Turkey. And the gravest risk to the region remains the likelihood that "inherent weaknesses of state and society in Egypt reach a point where the country's political, social and economic systems no longer function," as Gamal Abuel Hassan wrote on May 28. Libya is fracturing, and the terrorists responsible for the September 2012 Benghazi attack are operating freely.
This is a tragic outcome, in the strict sense of the term, for it is hard to imagine how it could have turned out otherwise.
* * *
In January 2012, after the first hopes for Arab democracy had faded, former Bush Administration official Elliot Abrams insisted:
The neocons, democrats, and others who applauded the Arab uprisings were right, for what was the alternative? To applaud continued oppression? To instruct the rulers on better tactics, the way Iran is presumably lecturing (and arming) Syria's Bashar al-Assad? Such a stance would have made a mockery of American ideals, would have failed to keep these hated regimes in place for very long, and would have left behind a deep, almost ineradicable anti-Americanism.
The neoconservatives mistook a tubercular fever for the flush of youth in the Arab revolts, to be sure, but they read the national mood right—as did the Obama Administration.
There were dissenters, of course. Daniel Pipes warned against pushing Islamists toward elections, writing in 2005:
When politically adept totalitarians win power democratically, they do fix potholes and improve schools—but only as a means to transform their countries in accordance with their utopian visions. This generalization applies most clearly to the historical cases (Adolf Hitler in Germany after 1933, Salvador Allende in Chile after 1970) but it also appears valid for the current ones.
Henry Kissinger excoriated the Obama Administration for toppling Mubarak, arguing that no other force in Egypt could stabilize the country. Francis Fukuyama broke with his erstwhile neoconservative colleagues in 2004, after hearing Vice President Dick Cheney and columnist Charles Krauthammer announce the beginning of an American-led "unipolar era." "All of these people around me were cheering wildly," Fukuyama remembers. "All of my friends had taken leave of reality."
It is a widespread misimpression (reinforced by conspiracy theorists seeking the malign influence of the "Israel Lobby") that the neoconservative movement is in some way a Jewish thing. On the contrary, it is a distinctly American thing. As the born-again Methodist George W. Bush said in 2003, "Peoples of the Middle East share a high civilization, a religion of personal responsibility, and a need for freedom as deep as our own. It is not realism to suppose that one-fifth of humanity is unsuited to liberty; it is pessimism and condescension, and we should have none of it." The Catholic neoconservative and natural-law theorist Michael Novak put it just as passionately in his 2004 book The Universal Hunger for Liberty: "The hunger for liberty has only slowly been felt among Muslims. That hunger is universal, even when it is latent, for the preconditions for it slumber in every human breast."
By contrast, Israelis were overwhelmingly pessimistic about the outcome of the Arab revolts and aghast at the celerity with which Washington dumped Mubarak. "The message to the Middle East is that it doesn't pay to be an American ally," a former Israeli intelligence chief told me in 2012. Although the prominent Soviet refusenik-turned-Israeli-politician Natan Sharansky believed in a universal desire for democracy, the vast majority of Israeli opinion thought the idea mad. As Joshua Muravchik wrote in 2011, the Arab Spring:
precipitated a sharp split between neoconservatives and hard-headed Israeli analysts who had long been their allies and friends. While neocons saw democratization as a balm to soothe the fevered brow of the Arab world, Israeli strategists (with the notable exception of Natan Sharansky) thought this utterly naive. Their message in essence was this: you do not know the Arabs as we do. Difficult as their governments are to deal with, they are more reasonable than their populations. Democratization of the Arab world would lead to radicalization, which would be a bane to you and us.
The Israelis are accustomed to living with long-term uncertainty; Americans want movies with happy endings. The alternative to the Bush Freedom Agenda or Obama's proposed reconciliation with the Muslim world would have been ugly: the strategic equivalent of a controlled burn in a forest fire, as Daniel Pipes proposed—prolonging conflict, at frightful human cost, as the Reagan Administration did during the Iran-Iraq War of the 1980s. It was one thing to entice prospective enemies into a war of attrition in the dark corners of the Cold War, though, and quite another to do so under the klieg lights. The strategy might have been correct on paper, but Americans are not typically in the market for pessimism.
The American public fell in love with the young democracy activists who floated across the surface of the Arab revolts like benzene bubbles on the Nile. More precisely, Americans fell in love with their own image, in the persons of hip young Egyptians who reminded them of Americans. Conservatives and liberals alike competed to lionize Google sales manager Wael Ghonim. Caroline Kennedy gave him the JFK Profiles in Courage Award in May 2011. He made Time magazine's list of the world's 100 most influential people. The conservative Lebanese scholar Fouad Ajami kvelled in the Wall Street Journal:
No turbaned ayatollah had stepped forth to summon the crowd. This was not Iran in 1979. A young Google executive, Wael Ghonim, had energized this protest when it might have lost heart, when it could have succumbed to the belief that this regime and its leader were a big, immovable object. Mr. Ghonim was a man of the modern world. He was not driven by piety. The condition of his country—the abject poverty, the crony economy of plunder and corruption, the cruelties and slights handed out to Egyptians in all walks of life by a police state that the people had outgrown and despaired of—had given this young man and others like him their historical warrant.
Republican hawks advocated the furtherance of the Arab Spring by force of arms, starting with Libya. On Feb. 25, 2011, a month after Mubarak's fall, Kristol's Foreign Policy Initiative garnered 45 signatures of past officials and public intellectuals "urging President Obama, in conjunction with NATO allies, to take action to end the violence being propagated by the regime of Muammar al-Qaddafi." Three weeks later a NATO force led by the United States intervened. By September, the Qaddafi regime was beaten, and Robert Kagan lauded President Obama in the Weekly Standard: "By intervening, with force, the NATO alliance not only saved the people of Libya and kept alive the momentum of the Arab Spring … the end of Qaddafi's rule is a great accomplishment for the Obama administration and for the president personally. Furthermore, the president deserves credit because his decision was unpopular and politically risky." A month later the victorious rebels put the cadavers of Qaddafi and his son on public view.
The national consensus behind the Arab Spring peaked with the Libyan venture. Elliot Abrams was in a sense right: To intimate that democracy might not apply to Arabs seems to violate America's first principle, that people of all background have the same opportunity for success—in the United States. It seems un-American to think differently. Isn't America a multi-ethnic melting pot where all religions and ethnicities have learned to get along? That is a fallacy of composition, to be sure: Americans are brands plucked out of the fire of failed cultures, the few who fled the tragic failings of their own culture to make a fresh start. The only tragic thing about America is the incapacity of Americans to comprehend the tragedy of other peoples. To pronounce judgment on other cultures as unfit for modernity, as Abrams wrote, seems "a mockery of American ideals."
The neoconservatives triumphantly tracked the progress of what they imagined was Arab democracy. After Iraq's March 2005 elections, Max Boot wrote:
In 2003, more than a month before the invasion of Iraq, I wrote in the Weekly Standard that the forthcoming fall of Baghdad "may turn out to be one of those hinge moments in history—events like the storming of the Bastille or the fall of the Berlin Wall—after which everything is different. If the occupation goes well (admittedly a big if), it may mark the moment when the powerful antibiotic known as democracy was introduced into the diseased environment of the Middle East, and began to transform the region for the better." Well, who's the simpleton now? Those who dreamed of spreading democracy to the Arabs or those who denied that it could ever happen?
Similarly, in April 2011, Kristol wrote:
The Arab winter is over. The men and women of the Greater Middle East are no longer satisfied by "a little life." Now it's of course possible that this will turn out to be a false spring. But surely it's not beyond the capacity of the United States and its allies to help reformers in the Arab world achieve mostly successful outcomes. … And who knows? Helping the Arab Spring through to fruition might contribute to an American Spring, one of renewed pride in our country and confidence in the cause of liberty.
Writing in the Weekly Standard in September of that year, Robert Kagan was so confident of the march of democracy that he proposed to throw the Jordanian monarchy under the bus after Mubarak, despite Jordan's longstanding alliance with the United States.
Even when Islamists trampled the democrats in the aftermath of Mubarak's fall, the foreign-policy consensus held strong. The Obama Administration courted Egypt's Muslim Brotherhood, while Republican sages argued that Islamist rule, while suboptimal, nonetheless represented progress on the road to democracy. Joshua Muravchik pooh-poohed the risks of the Muslim Brotherhood role in a September 2011 essay: "[I]t seems unlikely that the Egyptians, aroused as they are and having lived through the Nasser experience, would succumb to a new despotism. The most likely force to impose it, the Muslim Brotherhood, has been having trouble keeping its own members in line, much less the rest of the country." Muravchik wrote:
Perhaps the most important of the region's hopeful signs is the rebellion in Syria. Who would have thought that Syrians, of all peoples, would have earned the world's admiration? Yet it is hard to think of many cases in which nonviolent protestors have exposed themselves to shoot-to-kill security forces for months on end without being cowed into surrender. If these brave people persevere and drive the Assad dynasty from power, that itself would go far toward making the Arab Spring a net benefit for the region and the world.
But the democracy enthusiasts missed a crucial feature of the Arab Spring: The toppling of Hosni Mubarak and the uprising against Syria's Basher Assad occurred after the non-oil-producing Arab countries had lurched into a dangerous economic decline. Egypt, dependent on imports for half its caloric consumption, faced a sharp rise in food prices while the prices of cotton and other exports languished. Asia's insatiable demand for feed grains had priced the Arab poor out of the market: Chinese pigs were fed before Egyptian peasants, whose labor was practically worthless. Almost half of Egyptians are functionally illiterate, and its university graduates are unqualified for the global market (unlike Tunisians, who staff the help desks of French software firms). Out of cash, Egypt faces chronic food and fuel shortages and presently is on life support through emergency loans from its neighbors. The insoluble economic crisis makes any form of political stabilization unlikely.
Syria's economic position is, if possible, even worse. Yemen is not only out of money, but nearly out of water. Large portions of the Arab world have languished so long in backwardness that they are beyond repair. After the dust of the popular revolts dissipated, we are left with banana republics, but without the bananas.
It is a salutary exercise to consider the views we hold with impassioned conviction and ask: "What would it imply if we are wrong?" Neoconservatives of all stripes believed with perfect faith that the desire for liberty is a universal human impulse, requiring only the right institutions to reinforce it. The Obama Administration believed that all cultures have equal validity and that—as Obama said early in his presidency—that he thinks of American exceptionalism the same way that the Greeks think about Greek exceptionalism. In both cases, Republicans and Democrats believe that there is nothing inherently unique about America—except that this country was the first to create the political framework that corresponds to the true nature of every human being.
Kristol's 2011 assessment of the Arab Spring was erroneous, but he was right to link America's state of being to events in the Middle East. We stumbled by national consensus into a strategic morass, from which there is no apparent exit, in the naïve belief that under every burka was a prospective American ready to emerge like a butterfly from a chrysalis.
But if large parts of the Muslim world reject what seemed to be an historic opportunity to create democratic governments and instead dissolve into a chaotic regime of permanent warfare, we might conclude that there really is something different about America—that our democracy is the product of a unique set of precedents, the melding of the idea of covenant brought here by radical Protestants, the traditions of Anglo-Saxon democracy, and the far-reaching wisdom of our founders. To present-day Americans, that is an unnerving thought. We do not wish upon ourselves that sort of responsibility. We eschew our debts to deep traditions. We want to reinvent ourselves at will, to shop for new identities, to play at the cultural cutting-edge.
What these events might teach us, rather, is that America really is exceptional and that there is no contradiction in cultivating our democracy at home while acting elsewhere in tough-minded pursuit of our security interests.
An anatomy of U.S. human rights diplomacy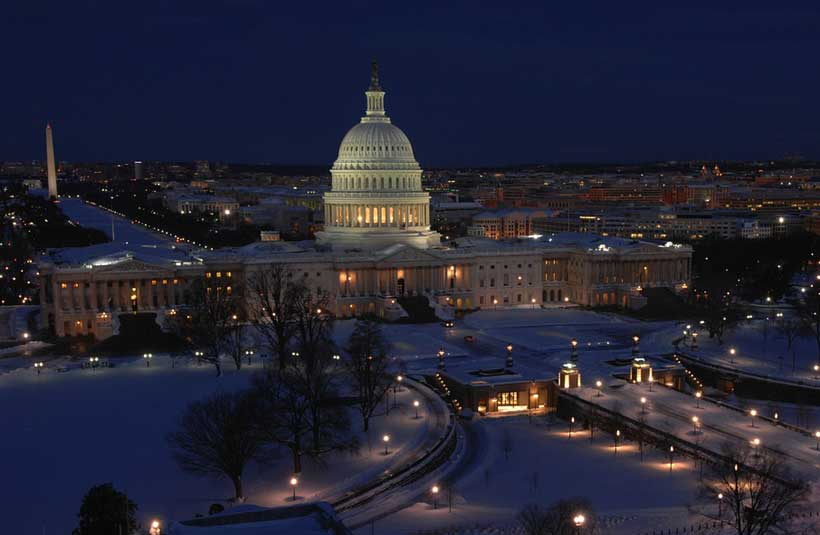 Authors: Zhou Dong-chen & Paul Wang
Over the past two weeks, the United States Congress has successively passed two acts concerning with Hong Kong human rights and democracy, and Uygur human rights abuses in Xinjiang. Accordingly, Beijing has urged the U.S. to stop slandering China's anti-terrorism and cease interfering in its internal affairs. No doubt, the two acts passed by the U.S. legislation are not only an outrageous violation of the basic norms governing international relations but also seriously insult the Chinese people and the spirit of human rights.
Some experts testified the motivation behind the U.S. Congress, for example, as William Jones, Washington bureau chief of Executive Intelligence Review, put it that the United States has a history of interfering into other countries' internal affairs. This time, their target is Hong Kong, one of the most important global financial hubs, and also aims at U.S. interference into China's internal affairs. On September 11, the U.S. senate in effect passed a bill which condemns gross human rights violations of ethnic Turkic Muslims in Xinjiang. They are pretentious to think the U.S. can weaken the Belt and Road Initiative in this way, and subsequently demote China's influence through the so-called human rights violations. Yet, Washington's acts on Hong Kong and the Uygur ethnics in Xinjiang are typically hypocritical in nature.
Historically, international concern for what we nowadays call human rights, in the sense of fundamental and inalienable rights essential to human being, is nothing new. As early as the 15th century when the Europeans started their overseas expansion, some law scholars were heavily engaged in discussion on the natural rights that were to be accorded to every human being under any circumstances, and lashed out the mistreatment of the native inhabitants of America by the European colonizers. Yet, after more than 400 years, the United States tried in 1919 to provide an overall mechanism to insure fair treatment for the peoples of the world. Yet, the efforts were fruitless until 1945 when the United Nations Charter was signed to enact more specific and comprehensive protection for all individuals.
It is true that the United States has been so keen in promoting its values of democracy and human rights in foreign policy, even if that meant instability and the end of necessary diplomatic talks. As Joseph Nye put it, "Over and over in international politics, the question is not absolute order versus justice, but how to trade off choices in particular situations." Taking a look into the Cold War era, the United States actively supported numerous the violations of human rights in the so-called "friendly" states, such as South Korea, the Philippines, Chile and Iran—here to mention a few only. The reason is that a grand strategy for protecting U.S. traditional vital interests and its global public goods needs Washington to address and act along with the third elements of human rights and democracy. Yet other countries and cultures have often interpreted these values differently and resented the U.S. intervention in their internal affairs as self-righteous unilateralism.
According to Henry Kissinger, in 1974, a sea change in the conduct of American foreign policy occurred. Prior to that, it had attempted to affect the domestic policies of other states by way of covert operations or quiet diplomacy. It means official intervention in the domestic affairs of other states had not yet become an accepted component of the U.S. foreign policy; Westphalian scruples still prevail. Yet, for the first time in 1975, the U.S. Congress applied legislative sanctions to promote its values such as human rights and democracy, making it a formal and public part of the U.S. foreign policy. From then on, intervention in what had been considered domestic policy became increasingly fashionable. Then President Ford even talked of "the deep devotion of the American people and their government to human rights and fundamental freedoms."Ironically, the U.S. bipartisan consensus was reached on the human rights, even though they were split by the Vietnamese War. Now Presidents Carter and Reagan both appealed to the Wilsonian rhetoric of America's crusading spirit against a hostile ideology. For instance, Carter affirmed that "we ought to be a beacon for nations who search for social peace, individual liberty and basic human rights." Reagan reiterated it in a more assertive language: "America's leadership in the world came to us because of our own strength and the values that guide us as a society."
Final victory in the Cold War further encouraged this self-gratification even in other groups, turning it into a global triumphalism. For absent a Cold War and an alternative power center to the United States, the theory of an "end of history" achieved considerable plausibility. Ideological struggles might well have ended once and for all; the entire world including a Communist-led China was adopting variations of the American economic and political systems. As a result, U.S. foreign policy became increasingly driven by domestic politics, but behind it is the arrogance backed by its superior power. As scholars put it, when pressure on foreign countries appears free of risk, there is increasing scope for legislating American domestic preferences as objectives of foreign policy, a revealing case of the new congressional involvement was to connect the granting of Most Favored Nation status to China dependent on its annual demonstrations of progress on human rights in the 1980s.
No doubt, support for an active diplomacy on behalf of human rights is by no means unanimous within the United States. As David Newsom, a U.S. senior diplomat, put it, "foreign affairs and diplomacy are domestic political-often partisan-questions in the United States." There is no recognition of diplomacy as a part of "the state" above politics, as in many European countries. Thus, primary opposition to diplomatic efforts on behalf of human rights in the U.S. has come from those in believing that such policy threatens their interests, particularly security and trade.
In term of China, the United States has combined aspects of both strategies: containment and engagement. The first one has two main prongs: an effort to slow down China's amazing economic growth by denying it access to the large U.S. market; and to strengthen building up an alliances with China's neighbors in order to provide an effective counter-weight to its growing power. Yet, the second one argues for taking China in a web of institutions dealing with security, trade, and finance, such as WTO, ASEAN, IMF and the World Bank. As a result, China's leaders will find an assertive foreign policy—challenging the status quo—to be too costly.
Today, as the largest rising power of the 21st century, China has been described as "a revisionist power", by analogy to the Soviet Union in the Cold War. To that end, the American promotion of human rights aims to undermine China's domestic political structure and international prestige, or in a geopolitical sense, the United States tries to keep China permanently in a secondary position. Accordingly, China has made all efforts to reject the proposition that international order is fostered by the spread of liberal democracy and the international community has an obligation to bring this about, and especially to achieve its perception of human rights by real action. In light of that American can never abandon their values of democracy and human rights, no formal compromise is possible between the ruling power and the rising power; yet, as Kissinger advised, "To keep the disagreement from spiraling into conflict is one of the principal obligations of the leaders of both sides. After all, we are living in the same global village.
It's Back to "Rocket Man": Trump Steadily expanding risks of a Nuclear war With North Korea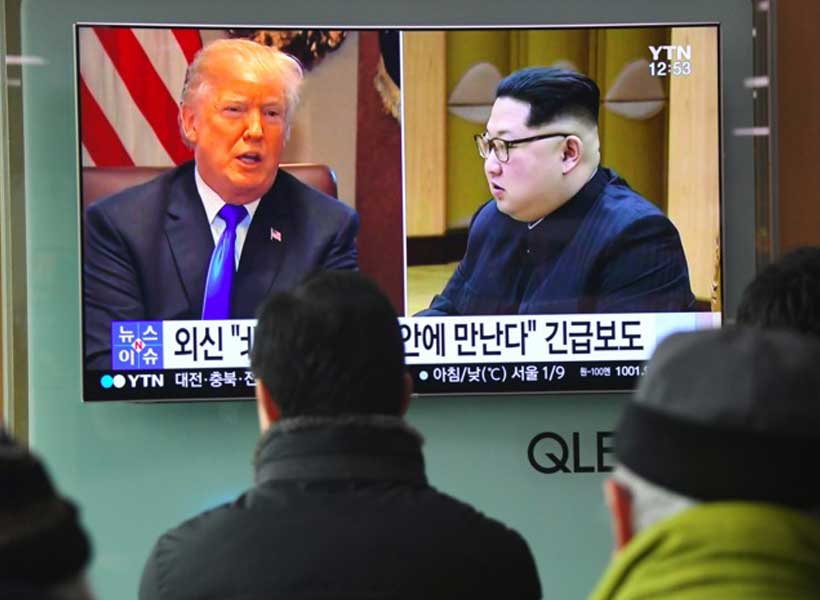 "Fools, visionaries, sufferers from delusions, neurotics and lunatics have played great roles at all times in the history of mankind, and not merely when the accident of birth had bequeathed them sovereignty. Usually, they have wreaked havoc."-Sigmund Freud
"We fell in love" crowed Donald Trump about Kim Jung Un, after their Singapore summit back in June 2018. But this grotesquely curious romance was destined not to last. In fact, since early December 2019, it's been consistently retrograde, back to Trump's nonsensical recriminations; that is, to the American president's conspicuously demeaning reliance upon childish epithets.
But to what conceivable strategic purpose? Once again, at least for the still-dissembling White House, it's not about substantive geopolitical threats. Instead of purposefully enhancing American diplomatic leverage – which might actually make some bargaining sense – it's just about "rocket man."[1]
Even at this late point, objective strategic analyses are altogether necessary. Leaving aside the obvious futility of launching ad hominem insults as allegedly productive diplomacy, any upcoming crisis decision-making processes between Washington and Pyongyang will be shaped by Kim Jung Un's unswerving commitment to personal military power. Inevitably, the flagrantly simplistic notion that this North Korean dictator would ever consider trading off the most visibly tangible implements of such power for presumptive national economic benefits is erroneous on its face.
In strategic matters, truth is always exculpatory. North Korea's nuclear arsenal is irreversible. Prima facie, "denuclearization" remains an unrealizable goal – a bitterly naive and conveniently distracting fiction.[2]
What next? The best case scenario available to the United States must now be a mutually acceptable relationship of stable nuclear deterrence. Still, there will be various "potholes" and recurrently unpredictable nuances. Going forward, a generally understated but particularly serious sub-risk for both the United States and North Korea will concern inadvertent nuclear war.
Oddly enough, the actual level of public concern about such prospectively grievous conflict – at least from the standpoint of palpable population fears – remains incommensurately small.
Now what? To begin, President Trump must carefully approach these complex issues at a suitably conceptual level. Then inter alia, it would become easier for Trump and his advisors to understand that the specific nuclear war risks posed by inadvertence must be carefully differentiated from the expected hazards of any deliberate nuclear war. The particular hazards of an intentional nuclear war could stem only from those Washington-Pyongyang hostilities that had been purposely initiated with nuclear weapons and/or deliberately responded to with nuclear weapons.
Moreover, this argument holds whether such unprecedented military actions were undertaken to achieve some form of strategic surprise, or as the result (expected or unexpected) of North Korean enemy irrationality.[3]
There is more. In any deliberate nuclear war scenario, and before any presidential ordering of an American preemption,[4]the expressly designated North Korean leadership would need to appear to US intelligence as(a) operationally nuclear and (b) psychologically irrational. Without this second expectation, any US preemption against an already-nuclear North Korean adversary would be irrational.
Trump, therefore, must continuously monitor not only relevant North Korean nuclear assets and capabilities, but also the substantially intangible mental health (decision-making) characteristics of Kim Jung Un. Although some might mock this second intelligence imperative as unnecessary or even impossible, it nonetheless remains conceivable that the authoritative dictator in Pyongyang could sometime choose to pretend irrationality. What then?
In fact, as we already well know, it is only Kim Jung Un's counterpart in the White House (and not Kim himself) who has mused publicly about the potential rationality of pretended irrationality and who (until recently) took evident pleasure in claiming that the two presidents once "fell in love" back in Singapore.
When the US president and his latest batch of national security advisors consider the co-existing and fearful prospects of an inadvertent nuclear war with North Korea, their primary focus should remain oriented in institutional directions. This means attention to the expected stability and reliability of Pyongyang's command, control and intelligence procedures. Should it be determined that these "C3I" processes display unacceptably high risks of mechanical/electrical/computer failure; indecipherable pre-delegations of nuclear launch authority; and/or unpredictable/unreliable launch-on-warning procedures (sometimes also called "launch-on-confirmed-attack"), a still-rational American president could then feel a more compelling need to consider an appropriate preemption.
A complex factor in any such decision-making process would be the apparent advent of hypersonic weapons in North Korean arsenals, and the extent to which any such ominous emergence was being suitably paralleled in American arsenals.
At this already advanced stage in North Korean nuclear military progress, the probable costs to the United States and certain of its allies accruing from any such defensive first-strike would be overwhelming and more-or-less "unacceptable." Somehow, this foresee ably urgent understanding seems to have escaped Donald Trump, who has stated publicly on several worrisome occasions that North Korean tests of short-range missiles "do not worry" him. Among other shortcomings, this blithe and shallow presidential observation suggests that Trump is focused only on direct (long-range) missile threats to the United States, and somehow remains continuously unmindful of escalatory possibilities.
These inherently bewildering prospects include the profoundly destabilizing impact of shorter-range missiles upon US regional allies.
In principle, at least, certain calculable preemption options cannot be dismissed out of hand. More precisely, any residual American resort to "anticipatory self-defense" could be nuclear or non-nuclear and could even be indicated without any express regard for Kim Jung Un's presumed rationality. Still, the well-reasoned cost-effectiveness of any US preemption would almost certainly be enlarged by any such carefully calculated presumptions.
What would be the most plausible reactions concerning a Trump-ordered preemption against North Korea? When all significant factors are taken into analytic account, Pyongyang, likely having no meaningful option to launching at least some massive forms of armed response, would intentionally target designated American military forces in the region and/or certain high-value South Korean armaments/personnel. President Trump, still assuming enemy rationality, should then expect that whatever its precise configuration of selected targets, North Korea's retaliatory blow would be designed in part to avoid any massive (including nuclear) American counter-retaliations.
All such high-consequence calculations would involve multiple adversarial policy intersections, some which could be genuinely "synergistic"[5] and would assume perfect rationality on all sides. If, for example, the American president should decide to strike first, the response from Kim Jung Un should then be expectedly proportionate,[6] that is, similarly massive. In this heuristic escalatory "game, "the willful introduction of nuclear weapons into any ensuing conflagration might not be dismissed by either "player."
What happens next?
As Swiss playwright Friedrich Durrenmatt has written, perhaps prophetically in this US-North Korea war scenario, "Sometimes, the worst does happen."
Noteworthy, too, at least at such a markedly uncertain and unprecedented point of prospective belligerency, any such game-changing introduction would more likely originate from the American side. This singular but all-embracing inference is based upon the understanding that while North Korea already has nuclear weapons and missile delivery vehicles (consequential weapons and delivery vehicles by definition), it is not yet prepared to seek "escalation dominance" vis-à-vis the United States. More precisely, for the moment, at least, it would seemingly be irrational for Pyongyang to launch its nuclear weapons first.
Sometime, at least in principle, Trump, extending his usually favored stance of an argumentum ad bacculum (an illegitimate appeal to force) could opt rationally for a "mad dog" strategy.[7]Here, the American president, following his just-ordered preemption, would deliberately choose a strategy of pretended irrationality.
There is more. Any such determined reliance, while intuitively sensible and expectedly compelling, could backfire, thereby opening up a slippery path to various unstoppable escalations. Such a self-propelling competition in risk-taking could also be triggered by the North Korean president, then pretending to be a "mad dog" himself. Significantly, any feigned irrationality stance by Kim Jong Un might be undertaken exclusively by the North Korean side, or in an unplanned "synergy" with the United States.
In all conceivable variants of crisis bargaining situations between Washington and Pyongyang, and even without any calculable synergies, highest-level decision-making processes would be resoundingly and meaningfully interdependent.
All this means, inter alia, greater levels of complexity for decision-makers to unravel and a measurably lesser significance assigned to any once-presumptive "love" relationship between the two adversarial presidents.
Regarding complexity, and in absolutely all possible bargaining postures, each side would have to pay reciprocally close attention to the anticipated wishes and intentions of Russia (Cold War II[8]) and China. Aptly, one must now inquire, does President Trump genuinely believe that China would find it gainful to support him in any pending nuclear crisis with North Korea? To answer such a query, it ought to become plain that Trump's still-ongoing and largely incoherent trade war with China will prove manifestly "unhelpful."
Immediately, relevant scenarios must be explicitly posited and dialectically examined.[9]If President Donald Trump's initial defensive first strike against North Korea were observably less than massive, for example, a still rational adversary in Pyongyang would likely take steps to ensure that its optimal reprisal was correspondingly limited. But if Trump's consciously rational and calibrated attack upon North Korea were (wittingly or unwittingly)launched against an irrational enemy leadership, the response from Pyongyang could then bean all-out retaliation.
This unanticipated response, whether a non-nuclear or non-nuclear-nuclear "hybrid" response, would be directed at some as yet indeterminable combination of US and allied targets.
Inevitably, by any sensible measure, this response could inflict starkly grievous harms.
It is now also worth considering that a North Korean missile reprisal against US interests and personnel would not automatically exclude the American homeland. However, should the North Korean president maintain a determinedly rational "ladder" of available strategic options, he would almost certainly resist targeting any vulnerable civilian portions of the United States. Should he remain determinably willing to strike targets in South Korea and/or Japan, he would still incur very substantial risks of an American nuclear counter-retaliation.
In principle, at least, any such US response would follow directly from this country's assorted treaty-based obligations regarding "collective self-defense."[10]
Such risks would be much greater if Kim's own aggressions[11]had already extended beyond hard military assets, either intentionally or as "collateral damage" brought unwittingly to soft civilian populations and/or infrastructures.
There is more. Even if the unimaginably complex game of nuclear brinksmanshipin Northeast Asia were being played exclusively by fully rational adversaries, the rapidly accumulating momentum of events between Washington and Pyongyang could still demand each "contestant" to strive relentlessly for escalation dominance. It is in the notably unpracticed dynamics of such an explosive rivalry that the prospect of an actual "Armageddon" scenario could plausibly be actualized.
"Sometimes," reminds Friedrich Durrenmatt, "the worst does happen."
This unprecedented outcome could be produced in unexpected increments of escalation by either or both dominant national players, or instead, by some sudden quantum leap in destructiveness undertaken by the United States and/or North Korea.
Looking ahead, the only predictable element of this foreseeable US-North Korea strategic game is this situation's irremediable and boundless unpredictability. Even under the very best or optimal assumptions of enemy rationality, all relevant decision-makers would have to concern themselves with potentially dense or confused communications, inevitable miscalculations, cascading errors in information, unauthorized uses of strategic weapons, mechanical, electrical or computer malfunctions and poorly-recognized applications of cyber-defense and cyber-war.
Technically, one further analytic distinction is needed between inadvertent nuclear war and accidental nuclear war. By definition, an accidental nuclear war would be inadvertent, but reciprocally, an inadvertent nuclear war need not necessarily be accidental. False warnings, which could be spawned by mechanical, electrical or computer malfunction, or by hacking,[12]would best fit under the clarifying narratives of an accidental nuclear war. Most worrisome, however, for all concerned, would be those forms of inadvertent nuclear war occasioned not by accident, but by confusion and/or miscalculation.
Irony is applicable. Such prospectively irremediable outcomes could be expressed though neither side had actually wanted war.
"Everything is very simple in war," says Carl von Clausewitz inOn War, "but the simplest thing is still difficult." With this seemingly banal but still profound observation, the classical Prussian strategist makes plain that capable military planning is always problematic. In large measure, this is because of what Clausewitz so famously called "friction."In essence, friction describes "the difference between war as it actually is, and war on paper."
Unless US President Donald Trump is able to better understand this core concept and prepare to meticulously manage all unpredictable risks of an unintentional war with North Korea, any future warnings about "rocket man" would prove operationally immaterial or blatantly injurious. While the specific identifiable risks of any deliberate or intentional nuclear conflict between the United States and North Korea should remain front and center in Washington, such formidable risks ought never be assessed apart from these other hazards of crisis decision-making. Significantly, all of these strategic risks could be overlapping, mutually reinforcing and/or synergistic. In at least some suchdaunting circumstances, the palpable "whole" of cumulative risk effects would be greater than the simple additive sum of constituent "parts."
At that point, recalling US President Trump's earlier inversion of what is actually true, it will be too late to purposefully understand what is most important: Nuclear crisis bargaining between adversarial states should be based not on "attitude," but on "preparation." Further, such inevitable bargaining ought never be founded upon any presumptive "love" relationships between the relevant adversaries or on any demeaning epithets drawn whimsically from contemporary musical compositions (e.g. "Rocket man").
To meaningfully reduce the steadily-cascading risks of a nuclear war with North Korea, Donald Trump should immediately cease his caricatural personalizations of world politics, and focus instead upon far more serious policy considerations of intellectual substance.

---
[1]https://news.yahoo.com/trump-revives-threat-force-against-023727996.html
[2]https://www.cnn.com/2019/12/07/us/north-korea-denuclearization-off-table/index.html Also, see earlier, by this writer, at Yale Global Online: Louis René Beres, https://yaleglobal.yale.edu/content/too-late-north-korea-denuclearization
[3] Recalling the 20th-century German philosopher, Karl Jaspers: "The rational is not thinkable without its other, the non-rational, and it never appears in reality without it." This insight can be found in Jaspers' "Historical Reflections" on Kierkegaard and Nietzsche.
[4] Worth noting here too is that any such ordering of a preemptive attack (defensive first strike) by an American president would be problematic under US law (especially underUS Constitutional constraints). Always, there are critical jurisprudential as well as strategic implications involved.
[5] In any synergistic intersection – whether in chemistry, medicine or war – the "whole" of any result would exceed the simple sum of policy-determining "parts."
[6]In legal terms, the principle of proportionality is contained in both the rules governing the resort to armed conflict (jus ad bellum) and in the rules governing the actual conduct of hostilities (jus in bello). Regarding the former, proportionality relates to self-defense. In the latter, it relates to conduct of belligerency. Proportionality is itself derivative from the more basic principle that belligerent rights are not unlimited (See notably Hague Convention No. IV (1907), Annex to the Convention, Section II (Hostilities), Art. 22: "The right of belligerents to adopt means of injuring the enemy is not unlimited").
[7] This term has certain historical roots in former Israeli Minister of Defense (General) Moshe Dayan's remark about his own country's strategic vulnerabilities: "Israel must be seen as a `mad dog,' too dangerous to bother." (See discussion by this writer, Louis René Beres, Surviving Amid Chaos: Israel's Nuclear Strategy (Rowman and Littlefield, 2016; 2nd ed., 20180.
[8]In political science terms, positing the expansion of "Cold War II" means expecting that the world system is becoming increasingly bipolar. For early writings, by this author, on the global security implications of just such an expanding bipolarity, see: Louis René Beres, "Bipolarity, Multipolarity, and the Reliability of Alliance Commitments," Western Political Quarterly, Vol. 25, No.4., December 1972, pp. 702-710; Louis René Beres, "Bipolarity, Multipolarity, and the Tragedy of the Commons," Western Political Quarterly, Vol. 26, No.4., December 1973, pp, 649-658; and Louis René Beres, "Guerillas, Terrorists, and Polarity: New Structural Models of World Politics," Western Political Quarterly, Vol. 27, No.4., December 1974, pp. 624-636.
[9] The base term, "dialectic," originates from the Greek expression for the art of conversation. A common contemporary meaning is method of seeking truth by correct reasoning. From the standpoint of shaping Israel's nuclear strategy, the following representative operations could be regarded as essential but nonexclusive components: (1)a method of refutation conducted by examining logical consequences; (2) a method of division or repeated logical analysis of genera into species; (3) logical reasoning using premises that are probable or generally accepted; (4) formal logic; and (5) the logical development of thought through thesis and antithesis to fruitful synthesis of these opposites.
[10] For the differences between "collective self-defense" and "collective security," see this writer's early book: Louis René Beres, The Management of World Power: A Theoretical Analysis (University of Denver Monograph Series in World Affairs) (1973).
[11] Since World War II, aggression has typically been defined as a military attack, not justified by international law, when directed against the territory of another state. The question of defining aggression first acquired legal significance with the Draft Treaty of Mutual Assistance of 1923. One year later, the Geneva Protocol of 1924 provided that any state that failed to comply with the obligation to employ procedures of peaceful settlement in the Protocol or the Covenant was an aggressor. Much later, an authoritative definition of aggression was adopted without vote by the UN General Assembly on December 14, 1974.
[12] This prospect now includes the plausible advent of so-called "cyber- mercenaries."
Some False Statements Made in the Trump- Impeachment Hearings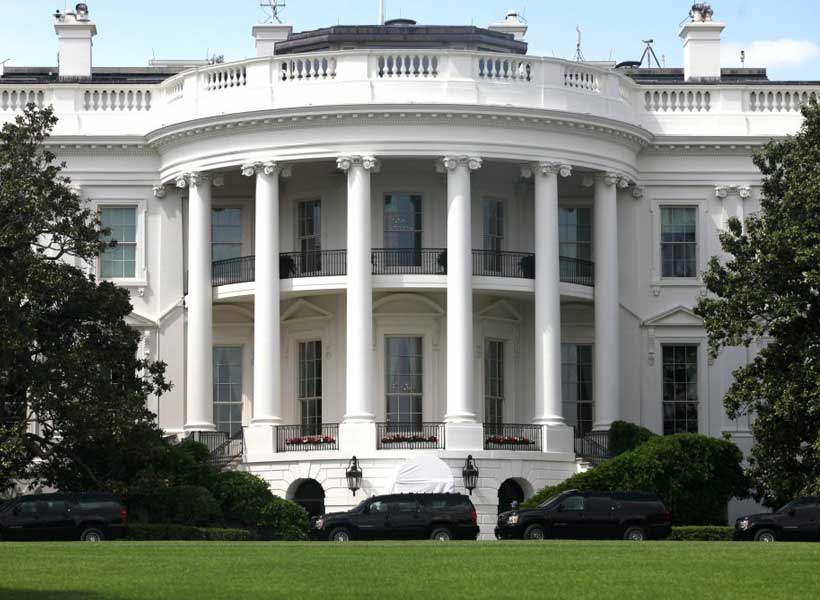 In the December 4th statement that was made by Stanford University law professor Pamela Karlan was this:
We have become the shining city on a hill. We have become the nation that leads the world in understanding what democracy is. One of the things we understand most profoundly is it's not a real democracy, it's not a mature democracy if the party in power uses the criminal process to go after its enemies. I think you heard testimony, the Intelligence Committee heard testimony about how it isn't just our national interest in protecting our own elections. It's not just our national interest in making sure that the Ukraine remains strong and on the front lines so they fight the Russians there and we don't have to fight them here.
It's also our national interest in promoting democracy worldwide, and if we look hypocritical about this, if we look like we're asking other countries to interfere in our election, if we look like we're asking other countries to engage in criminal investigations of our President's political opponents, then we're not doing our job of promoting our national interest in being that shining city on a hill.
She said: "We have become the shining city on a hill." Here is a list of just a few of the democratically elected presidents and prime ministers in foreign countries whom the U.S. regime overthrew, by coups, in order to install brutal dictatorial regimes there that would do sweetheart deals with America's international corporations. Also, unsuccessful, merely attempted, U.S. coups are discussed there.
Furthermore, the scientific studies of whether the U.S. Government is controlled by the public (a democracy) or is instead controlled only by its very wealthiest (an aristocracy) are clear: this country is an aristocracy, not a democracy at all, except, perhaps, in the purely formal senses of that term — our great Constitution. Far-right judges have recently been interpreting that Constitution in the most pro-aristocratic, anti-democratic, ways imaginable, and this might have something to do with why the scientific studies are finding that the U.S. is now a dictatorship. And this fact, of America's now being a dictatorship, was blatantly clear in America's last Presidential election, which was actually a s'election' by Americas' billionaires — not by the American public.
How, then, can Professor Karlan be respected about anything, if she lives in a dictatorship (by its aristocracy) and is deluded to think that it's still (which it never was completely) a democracy?
Furthermore: her statements about Ukraine are equally deluded. She is obviously unaware that the Obama Administration started planning its coup against Ukraine in 2011 and started implementing it in the U.S. Embassy in Ukraine on 1 March 2013, and started in June 2013 soliciting bids from U.S. companies to renovate at least one building in Crimea for use by the U.S. Navy to replace Russia's main naval base — which Russian naval base was and is in Crimea — by a new U.S. naval base to be installed there.
The craziest thing of all about Karlan's statement, however, is this part: "It's not just our national interest in making sure that the Ukraine remains strong and on the front lines so they fight the Russians there and we don't have to fight them here."
Imagine if someone said, "It's not just our national interest in making sure that the Mexico remains strong and on the front lines so they fight the Americans there and we [Russians] don't have to fight them here."
If a Russian were to assert that, would the statement be any more justifiable than what Karlan said regarding Ukraine? Of course not! Even an idiot can recognize this fact. But Karlan can't.
On December 5th, the anonymous "Moon of Alabama" blogger, whose opinions and predictions turn out to have been correct at perhaps the highest rate of anyone on the internet, headlined "The Delusions Of The Impeachment Witnesses Point To A Larger Problem" and he not only pointed out the "delusional" beliefs of Professor Karlan ("One must be seriously disturbed to believe such nonsense. How can it be that Karlan is teaching at an academic level when she has such delusions?"), but he noted that:
How is it in U.S. interest to give the Ukraine U.S. taxpayer money to buy U.S. weapons? The sole motive behind that idea was greed and corruption, not national interest:
[U.S. special envoy to Ukraine] Volker started his job at the State Department in 2017 in an unusual part-time arrangement that allowed him to continue consulting at BGR, a powerful lobbying firm that represents Ukraine and the U.S.-based defense firm Raytheon. During his tenure, Volker advocated for the United States to send Raytheon-manufactured antitank Javelin missiles to Ukraine — a decision that made Raytheon millions of dollars.
The missiles are useless in the conflict. They are kept near the western border of Ukraine under U.S. control. The U.S. fears that Russia would hit back elsewhere should the Javelin reach the frontline in the east and get used against the east-Ukrainians. That Trump shortly held back on some of the money that would have allowed the Ukrainians to buy more of those missiles thus surely made no difference.
To claim that it hurt U.S. national interests is nonsense.
It is really no wonder that U.S. foreign policy continuously produces chaos when its practitioners get taught by people like Karlan. …
The Democrats are doing themselves no favor by producing delusional and partisan witnesses who repeat Reaganesque claptrap. They only prove that the whole affair is just an unserious show trial.
In the meantime Trump is eliminating food stamps for some 700,000 recipients and the Democrats are doing nothing about it. Their majority in the House could have used the time it spent on the impeachment circus to prevent that and other obscenities.
Do the Democrats really believe that their voters will not notice this?
(Of course, they do, and they might be right. After all, polls show that Democrats still believe that Barack Obama was a terrific President, just as Republicans believe that George W. Bush was a terrific President. The fact that both — and Trump himself —were/are among the worst in American history eludes the voters in both Parties. But though I disagree with his opinion on that particular matter, he's just asking a question there, and I hope that his more optimistic take than mine turns out to be right, and that the voters — in both Parties — are coming to recognize that American politics right now is almost 100% a con-game, in both Parties.)
Why do people pay subscription-fees, to Jeff Bezos's Washington Post, and to the New York Times, and to other media that are controlled by America's billionaires, when far higher-quality journalism, like that of "Moon of Alabama" (and like the site you're reading here) is freely available on the internet? Who needs the mainstream 'news'-media, when it's filled with such unreliable claptrap, as respects (instead of exposes) what persons such as Karlan say? Jonathan Turley is to be taken seriously, and he is at the very opposite end from Karlan's opinions in the impeachment hearings (and regarding much else). (And the hearings-transcript in which both law-professors testified is here.) But the exception is Turley, and Karlan is far more the norm in the U.S.-media mainstream. And virtually all Democratic-Party propaganda-organs ('the liberal press') are playing up the Karlan claptrap. So: yes, I do think that "the Democrats [referring to the ones in the House of Representatives, of course] really believe that their voters will not notice this." Most voters are just as "deluded" (misinformed by the 'news'-media) as Professor Karlan is.