What has happened to Pakistan and why it matters to the West?
The Islamic Republic of Pakistan is a nation of 173 million people. It has a fine military tradition with the seventh largest standing armed forces in the world (the military accounts for 25% of Pakistan's national budget) and is a declared nuclear weapons state.
Since Oct 21 2011 it is an elected member of the UN Security Council (for the next 2 years) and its soldiers have played key roles in UN peace keeping missions.
However, something has happened inside its body politick to cause the global community to have strong concerns that Pakistan may be deteriorating into a very unstable country racked by sectarianism and extremist ideology and that this has permeated into the government, military and intelligence services to such an extent that it threatens Western security.
To a Western observer, a very curious group has emerged in the Pakistani body politick called the Difa-e-Pakistan Council (DPC) /Pakistan Defense Council
In January 2012 they held a rally in which approximately 10,000 people attended. The event was pitched as a coalition of 'right minded' leaders and supporters supporting the military and security services. It was held ironically in Liaqat Bagh Park in Rawalpindi Northern Punjab. This was the site of the assassination of former Prime Minister Benazir Bhutto (leader of the PPP who represent in large measure the moderate Sunnis (Barelvis) in 2007 and where her father, former Prime Minister Zulfikar Ali Bhutto was hanged in 1979.
Rawalpindi is also the headquarters of the Pakistani Army and where their officers are trained.
The DPC rally was sponsored by Pakistani Intelligence (ISI) and the Deobandi-Wahhabi-Salafist Sipah-e-Sahaba (SSP) and included representatives of the political and religious right in Pakistan. It was meant to be a show of strength of the community's resolve to support the military's decision to force the government to stop road NATO road convoys resupplying into Pakistan through the Kyber Pass because of the November 2011 air strikes on a Pakistani military outpost killing 25 Pakistani soldiers.
Another rally of a similar nature happened on 12th of February this year, this time in Karachi.
Again. no one from the moderate Sunnis (Barelvis), Shias, or Christians were invited to participate, (as if they would be any less patriotic Pakistani's than the Wahhabi-Deobandi in their condemnation of drone attacks killing civilians as well as terrorists). So this rally and the below picture of its leaders conveys not only a political solidarity of the right but moreover conveys the propaganda that it's only the people at the rally who are true patriots.
The chairman of the Pakistani Defence Council is ironically not a military man but a clergyman, Maulana Sami ul Haq.
Ul Haq also heads his own political movement, Jamiat Ulema-e-Islam Sami (Assembly of Islamic Clergy, or JUI). More importantly however he is at the apex of the ideology of the elites that control Pakistan and also the insurgents in Afghanistan because he is also chair of Darul Uloom Haqqania, the preeminent Deobandi Islamic seminary for Pakistan and Afghanistan. This institution is the 'font' of current religious orthodoxy in Pakistan and Afghanistan of what it means to be a good Muslim. This same institution is the alma mater of several Taliban leaders such as Mullah Omar. As many of the top jobs in government, military and Intelligence are products of or strongly influenced by Darul Uloom Haqqania and the ideologies it promotes, it would be impossible to understand Pakistani domestic or foreign policy or even the machinations of Afghan politics and insurgency without an understanding what Darul Uloom Haqqania or JUI stands for.
Ul Haq said at the DPC Rally: "All religious parties will guide the nation on national issues… US must refrain from attacking our sovereignty and recognize Pakistan as an atomic power just like India… (the current situation) was an Armageddon between good and evil."
In late January the DPC held a rally in Multan ul Haq lead a mass public oath that the people would rise up to lead their lives for the defence of their country. Former ISI boss Hameed Gul told the enthusiastic crowd that India is a dagger in the back of Pakistan via Afghanistan.
At this year's February, Karachi DPC rally, ul Haq called on the crowd to defend not only the geographical frontiers of the country but also its 'ideological frontiers'. JuD spokesman, Hafiz Mohammad Saeed used the occasion to apologize to the Afghans that Pakistan's soil was being used against them. He saw the DPC and the brave warriors in Afghanistan who once again had defeated a world power as the beginnings of a broader 'Islamic revolution' He warned the Government of Pakistan (now ruled by PPP's Gilani) to disengage itself from the US war against terror and warned that if it did not, "the Pakistani people would come on the streets and oust the present rulers." And declared a mass sit in outside the national Parliament on 20th of February 2012 'DPC vows to resist reopening of Nato supplies, drone attacks' International The News Feb 13 2012
Another huge PDC rally is planned for Quetta at the end of February. Interestingly Quetta (which is in Pakistan) is the home base of the Afghan Taliban which is called the 'Quetta Shura".
The agenda of the religious political right that JUI represents includes not only supporting state and non-state use of force or other assertive action against enemies from without such as India (and now it seems the US and its allies who were once their allies but are now evil) but also safeguarding pure Islam from the infectious influence of moderate Sunnis (Barelvis), Shias, Ahmadis, Jews, Shias, Hindus, Christians and the West (including one presumes the vestiges of old British values and institutions still remaining in Pakistan) by the aggressive Islamization of the State especially the legal system and education where only what is 'right' in their eyes must be upheld and everything else that is 'wrong' outlawed.
Normative values in Pakistani society as well as foreign policy therefore increasingly reflect this world view which is very similar to extreme forms of Wahhabi-Salafi ideology in Saudi Arabia of the political kind (as opposed to the non-extreme purely religious, unobjectionable, self-purification Salafi teachings which ironically from a paradigm point of view is similar in its spiritual dimension to Christian fundamentalism of going back to the purity of the Book rather than be 'distracted' by religious tradition). This is not surprising as Darul Uloom Haqqania, like so many other such institutions in Pakistan and globally, are financed in large measure by Saudi money.
What makes this scenario even more disconcerting is that Pakistan is a nuclear power and that extremist elements may be able to control or influence that 'agenda' too, (especially if they have influence over any future PM, given that a PM will now control not only the numbers in Parliament but also the nuclear button). That does not bode well for world peace given the fact that their mortal enemies the Jewish State of Israel and Shia Iran are (or soon will be) also nuclear capable.
Even though one can sympathize with ul Haq (or more moderate voices from the right in Pakistan such as Imran Khan's party) demands for US drone attacks to stop because amongst other things they inflict tremendous casualties on innocent civilians, one hopes for Pakistan's sake and for the sake of security in our homelands from global terrorism and the ideologies that fuel them, Pakistan can rejuvenate its democracy and justice system free from the fear of sectarian violence and limit the influence and power of radical leaders in matters of security and foreign affairs at least so as to ensure their territory or those that they or their 'thought leaders' control is not used as bases for the inculcation, training or export of terrorism.
The 'revelations'/allegations about Pakistani Inter-Services Intelligence Directorate (ISI) and or the Pakistani Intelligence Bureau (IB) allegedly hiding of Osama bin Laden (OBL) from their supposed American allies in Abbottabad, (a city in Khyber Pakhtunkhwa province, North West Pakistan) and the ensuing 'Memogate Scandal' are but the most recent examples of the controversies and instability rocking Pakistan, a nuclear state.
The revelations came from Pakistan's former Army Chief General Ziaud Din Butt (aka) Ziaud Din Khawaja at a conference on Pakistani-U.S. relations in October 2011. Whilst the news was shocking to the West, and some have suggested the source had a grudge against the Pakistani regime and the full extent of the story may not be factual or entirely reliable, it was apparently no surprise within certain sections of the elite in Pakistan.
The ISI/IB, like many intelligence agencies (such as Iran) (have to) resort to shady characters to effect 'under the radar' missions against 'enemies of the state'. The same official implicated in giving sanctuary to OBL in Abbottabad also was the alleged 'handler' for other renowned terrorists like the London born, LSE educated, Pakistani trained, Ahmed Omar Saeed Sheik. Saeed Sheik and elements within the officially banned, Islamic militant groups variously labelled Jaish-e-Mohammed (JeM) or Harkat-ul-Mujahideen (HuM), were said to be the ones behind the attack on the Indian Parliament in 2001. Sheik's group's most infamous episode however was in the kidnapping and eventual murder of Wall Street Journal reporter Daniel Pearl in 2002.
Interestingly one has to ask, if it's true and they had some knowledge, influence or control over someone like Saeed Shiek, what strategic interest ISI/IB or elements within their ranks may have had to allow this 'asset' loose to do this?
At the time of his murder in Karachi, Pearl (an Israeli citizen living as a permanent resident in America) was the the South Asia Bureau Chief of the Wall Street Journal, and was based in Mumbai, India. Was he a spy? If so, for whom was he working? Or was he a nosy journalist that was writing stories that were too 'close to home' for some people? Was this all just about militants being lucky to kidnap such a high profile person useful for ransom and when demands were not met and they found out that he was Jewish the militants just executed him? During the 9 days Pearl was held his captors allegedly wrote a strange ransom note on the Internet demanding 'freeing of all Pakistani terror detainees and releasing a halted U.S. shipment of F-16 fighter jets to the Pakistani government.' (Time U.S. 21 Feb 2002).
In March 2003, only one year after Pearl was murdered, al-Qaeda's Khalid Shaikh Mohammed, alleged master mind behind 9/11 attacks on New York and Washington, was captured in Rawalpindi and handed over to the US. Whilst in custody in Guantanamo Bay detention camp he is alleged to have confessed to many things including the murder of Daniel Pearl by personally beheading him.
If that is true and if Ahmed Omar Saeed Sheik who was implicated in the kidnapping was an ISI/IB 'asset', what was Khalid Shaikh Mohammed? Khalid Shaikh Mohammed also confessed/boasted that he was involved in many of the most significant terrorist plots over the last twenty years, including the World Trade Center 1993 bombings, the Operation Bojinka plot, an aborted 2002 attack on the U.S. Bank Tower in Los Angeles, the Bali nightclub bombings, the failed bombing of American Airlines Flight 63 and the Millennium Plot. If Khalid Shaikh Mohammed and his fellow jihadi's like his nephew Ramiz Yousef were involved with the Blind Sheikh Omar Abdel-Rahman's plans/conspiracies to blow up the World Trade Centres in 1993 and in 1995 with other associates such as his other nephew and Ammar al-Baluchi were planning on hijacking or blowing up planes over the US, then it is no little wonder that he planned and pulled off 9/11 as it was a plan whose various elements were seven years in the making.
Other matters of concern to the West are that many terrorists who committed or tried to commit terrorist acts against Western cities travelled to Pakistan either to be radicalized or trained as terrorists.
People like UK's 2001 shoe bombers Richard Reid and his co-accused Saajid Badat or the London 7/7/2005 bombers Mohammed Sidique Khan and Shehzad Tanweer are reported to have been recruited by extremists such as JeM's Osama Nazir and Amjad Farooqi (aka Amjad Hussain), radicalized by attending radicalization 'finishing' schools such as Jihad bi al-Saif and then put on the conveyor belt onto radical groups such as Jaish-e-Mohammed (JeM)/al-Furquan/ Khudam-ul-Islam and Harakat ul-Mujahideen who operate hands-on terrorist boot camps in known extremists strongholds not only in the Western tribal regions (FATA) such as Waziristan but also in Peshawar and other cities in Khyber Pakhtunkhwa province or adjacent districts such as Malakand or Baluchistan.
Peshawar was also where OBL and his mentor and 'professor' Abdullah Azzam first collaborated to create Maktab al-Khadamat (MAK), the forerunner of Al Qaeda in the 1980's. Unlike the Muslim Brotherhood's emphasis on Jihad/struggle via the political system to effect change, MAK was for violent and armed Jihad. Azzam's trademark slogan was, "Jihad and the rifle alone: no negotiations, no conferences and no dialogues." Abbottabad is in the same district and so OBL was in a sense 'back home' when the US Navy Seals raid happened in May last year.
No state with an active democracy is really a monolith, and so for Pakistan too, it would be wrong to 'tar' (everyone in ISI/IB) 'with the same brush' and say they are an extremist 'state within a state' (as some high ranking diplomats have suggested).
Certainly it would be wrong to suggest that the Pakistani Army is not professional because it is susceptible to the demands and expectations of the religious right or finds it useful to have their support. Just recently for example Pakistan Army has decided to court martial Brigadier Ali Khan for his alleged links with Hizb-ul-Tehrir which political group it is reported, in the aftermath of the raid that killed OBL in Abbottabad, produced pamphlets urging soldiers to turn against their commanders. It also comes on the heels of Pakistani Taliban insurgents storming the Naval Air Station in Karachi, apparently armed with inside information on its layout and security. They destroyed two U.S. supplied surveillance aircraft.
Disturbingly however, the Pakistani Journalist Saleem Shahzad was killed in Karachi two days after writing about links between 'rogue elements' in the Pakistani Navy and Al Qaeda.
Further it would be wrong to say that every leader in the religious right in Pakistan supported or inspired terrorists (many would probably suggest they were only supporting freedom fighters against Indian aggression in Kashmir and that they have no control over how impassioned 'idealists' then 'self-propel' themselves against the West).
Also these parties/groups, whilst influential, do not represent the thinking of the majority of people in Pakistan on all issues.
However, since the days of General Zia's earlier Nizam-e-Mustafa (Islamisation) programs since the late 1970's, the radical right parties have been given "a strong legal and political apparatus that enables them to influence policy far beyond their numerical strength" (International Crisis Group Asia Report No 216 Dec, 12, 2011 p (i) and (1), and particularly footnote 1).
The notorious Blasphemy Laws introduced by General Zia in the 1980's which carries the death penalty in Pakistan have been criticized as being contrary to the Universal Declaration of Human Rights (UDHR). Article 18 states that everyone has the right to freedom of thought conscience and religion. In Pakistan the Blasphemy Laws have been sometimes abused by villagers as personal vendettas and sometimes by others to silence and intimidate minorities and free speech as un-Islamic. Many attempts over the years have been made to amend or ameliorate the harsh application of this law. However in October 1997, His Honour Justice Arif Iqbal Bhatti a Pakistani High Court judge who acquitted two people on blasphemy charges was shot in his chambers in Lahore by radical militants unhappy about the judge's findings.
After what appears to be a contrived case was launched against a Christian lady Aasia Noreen Bibi resulting in her being the first woman in Pakistan sentenced to death for defending her Christian faith , Sherry Rehman (PPP) politician introduced a private member bill into Pakistan's parliament in late 2010 to amend the law so it couldn't be abused like this. She was supported by governor of Punjab, Salmaan Tasser and special Minister for Minorities Shahabaz Bhatti. Since then both Tasser and Bhatti have been assassinated. Tasser's killer, his bodyguard, Mumtaz Qadi, was treated like a hero by the radical right. In fact the judge Pervz Ali Shah who sentenced Qadi to execution for his murder of the former governor has had to flee Pakistan because his Rawalpindi offices were ransacked and he received numerous death threats. Also Sherry Rehaman received so many death threats that she has since withdrawn her bill. Aasia Noreen Bibi remains on death row.
This series of recent events is very disturbing for the Rule of Law and the independence of the judiciary in Pakistan which for decades has had a fine tradition inherited from the British of judicial administration. It also is symptomatic of a structural disintegration of the Pakistani's state seemingly unable to protect its institutions and officials. Unless it is addressed, the road to further radicalization and destabilization of the Pakistani State seems inevitable.
Have the politicians in Pakistan the will to resist this attack on the State? Politics in Pakistan is complex with many players and leaders of the Army and intelligence agencies change with the passing of the political winds. For many years the army was a faithful partner with the West and also of the UN and they have often collaborated with Allied commanders in operations against militants and terrorists in the War on Terror.
Support for certain rallies that the religious right may organize in defence of Pakistani sovereignty such as the Difa-e-Pakistan Council (DPC) (discussed in Part 1) does not mean that the Military and Security Services agree with everything the religious right stand for but it is a worrying development for democracy and stability given the broader agendas of the groups represented on the DPC.
We shall need to see how the relationship between current Army chief General Kiyani and ISI chief Lt. General Pasha and embattled PM Gilani develops in light of the 'Memogate Scandal'. The fact that President Zardari (widower of the assassinated Benazir Bhutto) has felt the need to flee the country with his staff to operate his office from Dubai is symptomatic of growing dysfunctionality of the Pakistani body politic.
With the Parliament of Pakistan in such a state, the army is really the key to the immediate future of the health of democracy and the Rule of Law in Pakistan.
Address the army's concerns and much of what happens in politics will no doubt be more stable and vice versa.
The army wields a lot of power and influence in Pakistan. The relationship between it and the ISI/IB or with government and non-government players is not easy to understand. It is not unlikely that the military and ISI/IB are not always 'on the same page' with each other let alone the government of the day. Also they may act independently of each other in seeking to do what they think is best for Pakistan and their own sectional interests. Also there may be people in these organizations who quite independent of the organization itself run their own agendas relying from time to time on their connections with all political and financial brokers and 'assets' in and outside Pakistan including non-state militia associated with some radical groups. Nevertheless they are command structures and in theory ultimately should be responsible to the government.
If you were 'in the shoes' of an impassioned ISI/IB official who was brought up to see good and evil a certain way, with wars raging around and subversives real or imagined from neighbouring countries like Iran or India trying to destabilize your country, would you utilize 'assets' available to secure your country's security interests; especially if a political party was in power who you knew would not act decisively the way that you deem is in the best interests of national security?
Whatever the answers to that question may be in our eyes, when the volatility and violence within Pakistan and Afghanistan spill over to affect our homelands (such as the indoctrination and training in Pakistan of terrorists for suicide missions in the West), the West surely has every right to do what is necessary to protect its own people including asking the power brokers in Pakistan to do more to get their house/region in order.
How does one diplomatically talk to the military and intelligence agencies directly in any case? If the Pakistani democracy is too weak politically and economically to govern independently of fear or favouritism and cannot control its military and intelligence agencies, how can another country commence dialogue with the government about such things and how can they approach military and Intelligence agencies? If the military and security agencies in Pakistan do not want to co-operate with a proper diplomatic approach from the West, however it comes, will other 'suitors' such as China then just step in to fill the political, military and economic void?
These are not easy questions to answer whether you are in the Europe or the US. These are probably difficult issues within Pakistan which itself has more than the West had its people suffer the consequence of lawlessness, corruption and extremist violence and threats of violence.
Perhaps part of the answer may be for the West to put more diplomatic effort into resolving Kashmir with India and Pakistan so that the Pakistani Army has an incentive to reinforce democratic principles and institutions in Pakistan and distance themselves from the excess of the extreme right who are otherwise useful 'assets' in their border wars and instruments of leverage geo-politically.
The other part of the solution may be to pull out of Afghanistan and stop the drone attacks in Pakistan because the roots of the problem probably cannot be fixed that way in the medium to long term. Indeed these measures at the moment, no matter how seemingly effective they are in the short term are fuelling the narrative of the extreme right in Pakistan from whence new recruits and devotees will surely come to replace their ranks. Whatever negotiations happen in Afghanistan there must be just as much diplomatic effort go into discussions with Pakistan. Any lasting peace in region and in the West from trans-national jihadi terrorism will need their endorsement and active support. To be able to give assistance to Pakistan in these ways and to put away the military option of troops on the ground and drone strikes, what the West needs from Pakistan's political, military and intelligence leaders is a sustainable and verifiable assurance they will not allow that region or its own territory to be used as a base for terrorism against the West either ideologically, financially or materially.
Operation Neptune Spear and the Killing of Osama bin Laden
The founder and first leader of Al-Qaeda, And establishing 20-years republican government in Afghanistan: Neptune Spear was the secret name or code of the operation that was carried out under the leadership of the CIA on May 2, 2011 in the Abbottabad region of Khyber Pakhtunkhwa for killing of the leader of the Al-Qaeda group Osama bin Laden. This operation, which was carried out from Afghanistan to the territory of Pakistan by former President of the United States Barack Obama, is generally known as JSOC.
Why this mission was named Neptune Spear?
The reason why the operation to kill Osama Bin Laden, the leader of the al-Qaeda group, was given the name Neptune's Spear is as follows: The mission was named Operation Neptune's Spear because it was the emblem of the United States Navy Seal, and Neptune in classical mythology means the god of the sea. In addition, this operation is commonly known as JSOC, because the Joint Special Operations Command (JSOC) is a sub-command of the United States Special Operations Command (USSOCOM), which played an important role in the operation to kill Osama Bin Laden on May 2, 2011.
The Neptune Spear operation started on May 1, 2011 from the American military base in Jalalabad province of Afghanistan, and ended on May 2 in Abbottabad, Pakistan. Former President Obama, Secretary of State Hillary Rodham Clinton, Vice President Joe Biden, Defense Secretary Robert Gates and members of the national security team were monitoring the operation online. All involved in Operation Neptune Spear were 23 SEALs, an interpreter, two helicopters and a combat dog. The operation started from a base of the American forces in Jalalabad, Afghanistan, on May 1, 2011 at 10:30 pm local time, and on May 2, 2011, after 40 minutes long operation, they ended by killing Osama Bin Laden before one o'clock. Who was Osama Bin Laden and how did he become a big threat to the world, especially the United States? Osama bin Laden, the son of Muhammad bin Awad, was born on March 10, 1957 in Riyadh, Saudi Arabia, but some sources close to Osama believe that he was born in 1958. Osama bin Laden had five wives, his first wife was Najwa Ghanim, who married him in 1974, his second and divorced wife was Khadija Sharif, who married him in 1983, and His third wife was Khairya Saber who married Osama bin Laden in 1985. His fourth wife was Siham Saber, who married Osama bin Laden in 1987, and his fifth wife was Amal al-Sadah, who married Osama bin Laden in 2000.
Osama had about twenty male and female children from his first four wives, but according to some sources, Osama had twenty-four male and female children from his fifth wife, and some put the number of children at 26, but the exact report is 24 about Osama's children. Osama bin Al-Adeen studied economics at Abdul Aziz University, And in addition to this, after receiving education in the field of Civil engineering, politics and Shari'a, he studied partially in English literature at Oxford University in England, But intellectually, he was more encouraged towards the jihadist ways and intellectually he chose the jihadist way. Before Osama Bin Laden left Britain and went to Pakistan to choose the path of war, he showed intellectual interest in the Muslim Brotherhood in Egypt. Moreover, during his university years, he financially supported jihadist groups in South Sudan, Egypt, Syria and a number of African countries, because he inherited 20 to 25 million dollars from his father, And Osama spends a part of that money on construction projects and financially supports terrorist groups with the money received from those construction companies. In 1979, Bin Laden went to Pakistan and stayed with his intellectual and jihadist teacher, Abdullah Azzam, and prepared for the war against the former Soviet Union in Afghanistan, after that, he became friends with Ayman al-Zawahiri and founded the (Maktab-Al-Khadamat) in 1984 with Abdullah Azzam, Ayman al-Zawahiri and Osama bin Laden. After that, he started recruiting fighters for Mujahideen against the Soviet Union in Afghanistan and spent most of his wealth on financing terrorists. After that, Osama bin Laden started a massive effort to establish Al-Qaeda and started recruiting fighters from Africa, the Middle East and South Asia, And he accelerated the search for young people with a fighting and jihadist mindset from all over the world, and he focused on Egypt in order to attract Egyptian engineers. After extensive financial and armed cooperation with other jihadist organizations in Pakistan, in 1988, the Al-Qaeda armed group was activated by Osama, Not only did they continue their attacks in Afghanistan, but they also carried out many bloody attacks in the Middle East and Africa. The bloodiest attack was the 11th of September 2001 and the darkest day in the history of the United States. September 11 or 9/11, on September 11, 2001, 19 Al-Qaeda terrorists hijacked four commercial airplanes, and the first two commercial airplanes and suicide bombers targeted the New York City International Trade Center. The third plane targeted the headquarters of the Pentagon in Arlington County, Virginia, and the fourth plane planned to attack the federal government building in Washington DC, but did not reach the target, And in four attacks, around 3000 Americans were killed and up to 25000 Americans and foreigners were injured. After this attack, Osama was included in the list of the most wanted terrorists by the United States and the Western alliance, a list controlled by the FBI.
After 10 years of intense investigations and intelligence investigations, on May 2, 2011, the US government avenged 9/11 by killing Osama at the ISI's most secure location in Abbottabad, Pakistan. However, Osama's body was thrown into the sea before his body should be presented to the intelligence agencies of the world as evidence. But there is some confidential information that Osama bin Laden, the American dictator and the founder of al-Qaeda, was recruited by the CIA in 1979 at the beginning of the US-sponsored jihadist war against Afghanistan, And he was 22 years old and trained in a CIA-sponsored guerrilla training camp. In any case, Osama's entry into Afghanistan led to the fall of the first Taliban regime, and at the same time, a person who was famous for so dear to Westerners came to power in Afghanistan.
How did Hamid Karzai get from immigration to the presidency?
Common understanding between former President Hamid Karzai and the Central Intelligence Agency of the United States and some untold facts: When the Al-Qaeda group carried out the deadly attacks in New York, Washington and Pennsylvania on September 11, 2001, and the leader of this group, Osama bin Laden, took refuge in Afghanistan. In addition, the first Taliban regime of Afghanistan at that time, under the leadership of Mullah Omar Mujahid, accepted the refuge of Osama Bin Laden. Not only that, the American people knew that the United States and the security agencies of this country would not remain silent, and would soon start preparing for revenge. But before that the United States, the Central Intelligence Agency, the Army, and the Special Operations Command of the United States Army started a response plan, they first proposed to the Afghan government to hand over Osama Bin Al-Adeen to the United States. Nevertheless, the leader and founder of the Taliban, Mullah Omar Mujahid, rejected their request, and for the second time, the United States tried to mediate the Saudi Arabia. The US asked the Taliban government to hand over Osama to the government of Saudi Arabia, but Mullah Omar Mujahid said that handing over Osama Bin Al-Aden to Saudi Arabia means handing over to America.
Furthermore, after rejecting the second proposal, the plan to attack Afghanistan was started by the United States and its allies on October 7, 2001. Just 15 days after the terrorist attacks of September 11, 2001, CIA and US Special Forces personnel were sent to northern Afghanistan, to meet local tribal leaders and local commanders such as Abdul Rashid Dostum and work together, to start a war against the Taliban, who controlled the country and gave shelter to Osama bin Laden. A CIA team arrived with $3 million in $100 bills to use to recruit tribal leaders and strengthen the war against the Taliban, and teams of military units came from the fifth Special Forces Group. The then President of the United States, George W. Bush, together with the head of the CIA, George J. Tenet, made a coordinated decision to overthrow the Taliban government by appointing an influential person from the southwest zone of Afghanistan after the formation of a new government in the country.
That person was Abdulhad Karzai's son Hamid Karzai who spent a lot of time in exile in Pakistan, not only he was the national leader for the Pashtuns of this side of the border, but he also had a special status among the Pashtuns of that side of the border in Pakistan. This position made him a target of the CIA. After October 7, 2001, members of the Central Intelligence Agency began to secretly visit Hamid Karzai's house in Quetta and Chaman, Baluchistan, Pakistan, as a result, in July 2002, Hamid Karzai came to power in Afghanistan under the warm support of the CIA and the West, and he remained the president of Afghanistan until September 2014.
World Economic Forum and India steered Indo-pacific Strategy-Centric Policy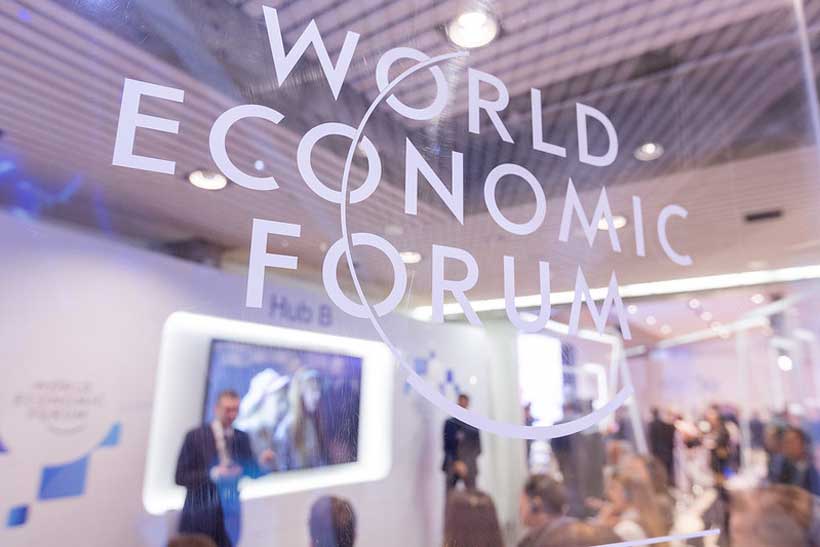 According to the sources, CIA members have gone to Switzerland to lead the security of the WEF meeting due to a possible attack. While the meeting of the World Economic Forum or WEF begins on January 16 in Davos, the Swiss Army has started security preparations under the leadership of CIA in the field for the annual meeting of the World Economic Forum (WEF) in Davos. For the WEF meeting in Davos, the Parliament has approved the preparation of 5000 soldiers, and now about 500 soldiers have been deployed to guard the meeting place, led by members of the United States' Central Intelligence Network. The identities of the CIA Ops are not clear, because if the anti-western countries talk about the WEF meeting, that the security responsibility of the WEF meeting has been handed over to the CIA and only the soldiers will be from Switzerland, then it will increase the challenges to the WEF meeting. Intelligence experts and analysts of intelligence reports believe that this time, the war between Russia and Ukraine in Eastern Europe has led to the possible targeting of the WEF meeting in Switzerland, because in this international economic meeting, a number of economic topics will be also discussed against of Russia and its allies.
What is purpose of the Annual meeting of WEF?
This annual meeting, which is hosted by the Swiss country of Europe, is very important because the international economic companies and political bonds are led through the annual meeting of the World Economic Forum, and for years to come, this World Economic Forum engages leading political, business, cultural and other community leaders to shape global, regional and industry agendas. On the other hand, this annual meeting faces a number of possible risks and challenges, such as the religious war between Muslims and non-Muslims, which affects the economic forum, and the sabotage of the WEF annual meeting by terrorist and intelligence groups.
In addition, after the terrorist attacks in France in November 2015, the biggest challenge to the security of international meetings in Europe, and the current sensitive situation in Europe, the flames of war have started. The impact of the Russia-Ukraine conflict is being felt at the annual meeting of the World Economic Forum in Davos, and European and American business organizations and political processes may use tough measures against Russia. The political and business leaders of the world are worried about the economic future of Europe, because, the series of power division in Eastern Europe is going on rapidly, along with religious extremist non-militant and armed groups are also increasing in Europe, which can easily increase violence in Europe under the pretense of freedom of expression and religion. A clear example of which is the expansion of the Muslim Brotherhood and Hizb-ul-Tahrir groups in Britain, France and Germany. On the other hand, the economic and industrial promptness in Europe is increasing day by day, and at the same time, due to the war between Russia and Ukraine, the lack of energy and the trend of economic stagnation have created a sense of depression among many business leaders.
Other investment destinations also seem uncertain, but India has emerged as a region of both economic dynamism and political stability under the support of the United States, which is currently trying to include India in the P-5+1. Eager to capitalize on this current mood as an economic marketer, India is drawing the attention of world leaders to its reform decisions, and to the rapid pace at which a new unicorn is being created in the country.
Because the West is also trying to weaken the economic side of the European Union, And transfer the European economic and trade zone from Europe to South Asia and open a new economic zone by connecting Iran's Chabahar port and Gwadar port in the future country of Baluchistan.
In turn, China is reaching the Caspian Sea through Northern Afghanistan to expand its trade with the Middle East by using the Caspian, until to leave and forget of Pakistan's Gwadar. And the United States is preparing to give a large share in the new economic zone to its close allies from the continent of Europe, such as France, Germany, England and a number of other countries, And before that, with the support of the United States, the UAE signed an agreement with France in the field of energy. In this way, the European allies of the United States will be included in the economic contracting countries of the new economic zone, in order to reach this point; there are now efforts to disrupt the economic agreements under the umbrella and leadership of the European Union.
The current World Economic Forum is looking at a different world than it did in the past, and this is a reason for India to find itself in the sweet spot and take advantage of Europe's current external status to emerge as a new economic leader. Chain's future role in the WEF and what will be its alternative approach against India. Before this, Chinese President Xi Jinping focused on the Davos summit; And Xi Jinping again presented China as a champion of free trade, while the United States under the leadership of Donald Trump was seen on the other side of the fence. However, with the end of Trump's reign, the relations between the China and the West led by the United States have become more complicated, and the challenges to China's economic development have increased.
Because of that, China is not present as a leading trader in the current Davos summit and is standing behind, and the main reason is China's tough stance against Taiwan, So the focus of WEF next annual meeting has shifted to India, and India is enjoying potential benefits as an alternative investment destination. In bringing India to this position, the United States has lost its closest ally in the Middle East, Saudi Arabia, and the main reason was the United States allowing India to emerge as the star of EVs in the global economic competition against China until 2030.
Apart from this, another important topic for India is the renewable energy of green hydrogen. Green hydrogen is hydrogen made with renewable energy, India's plan aims to replace fossil fuels with hydrogen in the production of fertilizer and steel, mix it into city gas supplies and promote its use in transportation. While India's current production of green hydrogen is low and comes from a few pilot projects, But the country wants to produce 5 million tons of green hydrogen by the end of this decade. The Narendra Modi-led government has recently approved the National Green Hydrogen Mission, which is expected to open up new opportunities towards net-zero goals in the next five decades, which will further reduce the role of China's green hydrogen market in the international trade market. And India's economy is estimated to grow by $20-30 trillion over the next three to five decades, which is in line with India's net-zero commitment. Companies that want to promote India's green hydrogen policy include Adani New Industries Ltd, Reliance Industries Ltd, Indian Oil Corporation Ltd, ONGC, GAIL India Ltd, Bharat Petroleum Corporation Ltd, NTPC Ltd, Larsen & Turbo, and Hindustan Petroleum Corporation Ltd, Started investing in green hydrogen innovations. These are the economic developments that can introduce India's presence at the next WEF meeting.
What will be the position of the economic embargo of the United States against Venezuela and Iran at the 2023 World Economic Forum meeting?
After 2022, there is still a big question whether the United States will ease the sanctions on Venezuela and Iran in order to get oil alternative for the economic sanctions imposed on Russia due to the Russian invasion of Ukraine. Earlier, US Secretary of State Anthony Blinken said on March 6, 2022 that the US and its European allies might impose a ban on Russian oil imports in response to the war in Ukraine.
The administration under the leadership of US President Biden was ready to improve relations with Venezuela and ease sanctions after the 2022 WEF meeting because the United States needed Venezuela's energy reserves. However, currently the question is the relationship between Iran and Venezuela, the negative effects of which can once again make the relationship between the United States and Venezuela difficult, meanwhile, the President of Venezuela, Nicolas Maduro, has recently expressed his willingness to close relations with the United States. However, Iran's President Ibrahim Raisi, on Sunday, January 8, 2023, in a meeting with the new Venezuelan ambassador in Tehran, warned Venezuela to avoid closer relations with the United States. In addition, the tension in relations with Venezuela will complicate the security situation in Latin America, and these all were the most important factors to the security of the WEF annual meeting, which is currently receiving increased attention.
Heathrow nuclear shipment?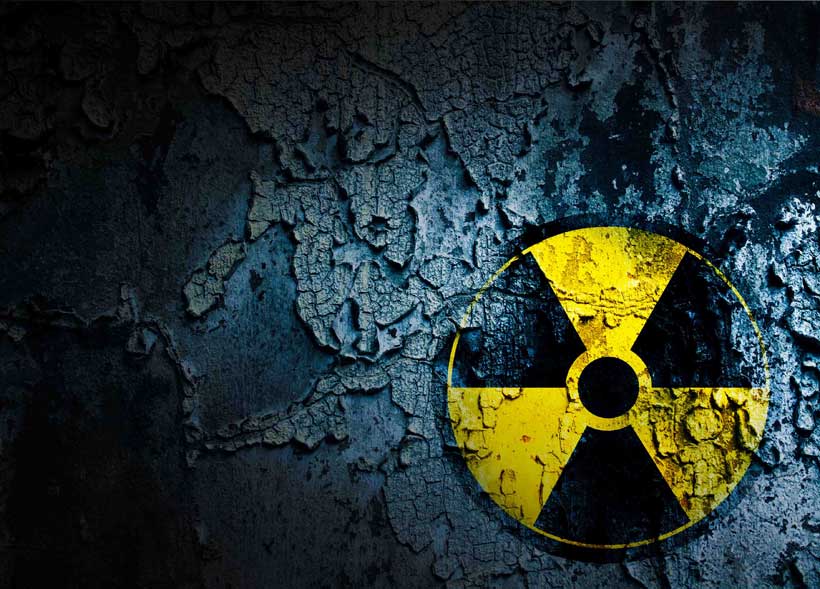 Last month, during routine scanning of cargo at the Heathrow Airport, the British police came across a "very small quantity of uranium "package. The undeclared material was discovered on a passenger flight on December 29, 2022.  The Indian news agencies and Daily Mail Online reported "it was destined for an Iranian business with   premises in the UK (David Barret, Home Affairs Editor for the Daily Mail and Brittany Chain for Mail Online, Published January 10, 2023). Being "not of weapon grade" the uranium was incapable of being used for improvising a "dirty bomb" (a radiation dispersal device). However, some news agencies and uncanny experts tried to whip up "dirty bomb" scare out of the incident. Hamish De Bretton-Gordon, former commander of the UK's nuclear defence regiment lent credence to the unfounded scare. He said: 'Uranium can give off very high levels of poisonous radiation. It could be used in a dirty bomb.  Indian news agencies and the Daily Mail Online, in their reports, magnified "a very small quantity" into "several kilograms" of uranium. It was claimed that the package "originated" in Pakistan though it was headed for an Iranian business in Britain.
British Police Commander, Richard Smith clarified: 'I want to reassure the public that the amount of contaminated material was extremely small and has been assessed by experts as posing no threat to the public. 'Although our investigation remains ongoing, from our inquiries so far, it does not appear to be linked to any direct threat.
'As the public would expect, however, we will continue to follow up on all available lines of enquiry to ensure this is definitely the case.
'However, it does highlight the excellent capability we and our partners have in place to monitor our ports and borders in order to keep the public safe from any potential threats to their safety and security that might be coming into the UK.' 'The material has been identified as being contaminated with uranium.'
Distortion
It is unfortunate that India in cahoots with some foreign media is always in the forefront to exploit such incidents and portray Pakistan as a nuclear rogue. For instance, Time magazine, in its article 'Merchant of Menace', reported some uranium hexa-flouride cylinders were missing from the Kahuta Research Laboratories (February 15, 2005). Pakistan' information minister and foreign-office spokesman both refuted the allegation. The information minister told Geo TV channel, "We have checked all the records and no cylinder is missing from the KRL". Masood Khan (foreign office) told reporters, "The story is a rehash of several past stories". May read N-Terror Threat the News International, August 27, 2009
India's own record is dismal. Let us reminisce a few incidents It is not understood why loss of radioactive material from Indian labs is always out of the magazine's focus _ According to international media reports (February 25, 2004),
India itself reported 25 cases of "missing" or "stolen" radio-active material from its labs to the International Atomic Energy Agency (IAEA). Fifty-two per cent of the cases were attributed to "theft" and 48% to "missing mystery". India claimed to have recovered lost material in twelve of total 25 cases. She however admitted that 13 remaining cases remained mysterious.
Pot calling kettle black:India's radio-active bazaar
India has a sprawling civil and military nuclear programme that spreads over several states. In an article in The Diplomat, Sitara Noor highlighted shortcomings in safety and security of India's nuclear facilities (India's radio-active bazaar: Recurring incidents involving theft and sale of nuclear materials demonstrate why India must develop an independent nuclear regulatory body.)
<thediplomat.com/2022/03/India's radio-active bazaar> [Accessed 14 January 2023].
She says: 'While global markets are taking a dip due to economic recession, India's illicit uranium market seems to be flourishing. In February, eight people including two Indian officials were apprehended in Nepal for illegally possessing and attempting to sell"uranium like substance". The material was reportedly smuggled from India. This was not just one-off incident _ theft and sale of nuclear and radioactive material in India is a recurring phenomenon. Earlier in May 2021, reports of the seizure of 7 kilograms of highly radio-active uranium worth 210 million Indian rupees from a scrap dealer raised serious concern about India's nuclear security capabilities. Over the past two decades over 200 kilograms of nuclear and radio-active materials has reportedly disappeared from Indian facilities. Frequent incidents of loss and theft of nuclear and radio-active materials in India indicate the failure of the nuclear security systems at multiple levels. First there seems to be a gap in the material accounting and control systems to ensure that not even an iota of material is left unaccounted. Second, the nature of incidents in India hints at the involvement of insiders_ someone working at the nuclear facilities or mining sites working independently or colluding with an outsider. This indicates the serious risk of insider threat and a failure of the personnel reliability program. Third, the recurrence of nuclear security lapses with such impunity indicates serious issues with nuclear security culture in India…'
Is Dirty bomb a hoax?
Opinion about the effects of a dirty bomb is divided.
A report by Henry Stimson Center, Washington (followed by several other reports) laments "…Nuclear and radiological terrorism remains a frightening possibility in India and Pakistan, and the source material for nuclear terrorism could come from illicit transactions of poorly protected materials originating outside the region, as well as material from within the region used for military or civilian purposes".
This report was provided to the US Senate Foreign Relations Committee to facilitate the Cooperative Threat Reduction Program on nuclear proliferation in South Asia.
The report concludes that "although India and Pakistan have established regulatory bodies to deal with the safety and security of their nuclear materials,' these may not be sufficient to protect against every potential threat".
Another report, authored by Kishore Kuchibhotla, Ph.D (Biophysics) from Harvard, and Matthew McKinzie, a nuclear physicist serving as a staff scientist with USA's Nuclear Program at the Natural Resources Defense Council, argues that "…three other types of events could prompt unintended escalation in South Asia: a terrorist use of RDDs (radiological dispersal devices); a terrorist detonation of a nuclear weapon; and the accidental explosion of nuclear arms — for example at military bases in either India or Pakistan… The report points out that while nuclear weapons themselves are closely guarded, all sorts of radioactive material could be found in research laboratories and hospitals that could provide the basic materials for the making of a dirty bomb…. Nearly 10,000 radioactive sources are used throughout India of which about 400 are particularly worrisome…" The report predicts that "…dirty bomb detonation in Karachi, New Delhi, Mumbai and Islamabad" could result in "casualties that at the very minimum would number in the tens of thousands". It is eerie to note that The Time (Pentagon) correspondent Mark Thompson asserts in his article what is a 'Dirty Bomb, "It's unlikely to kill 10,000 people".)
It appears that the concern about the "dirty bombs" is overblown. History of terrorism reflects that "terrorists" are interested in symbolic targets (which could yield widespread publicity), not in mass killing (vide Verindre Grover's Encyclopaedia of International Terrorism).
A "dirty bomb" is not known to have been tested by any country or detonated by any "terrorist" anywhere in the world. So, its composition and scope of its destructive power is shrouded in mystery. However, it is generally believed to "consist of a bomb made of conventional explosives such as TNT, salted with radioactive material".
Contrary to the "dirty bombs", fall-out of the tested A-bombs is well recorded. The major powers declared moratoriums on nuclear-bombs testing only in 1992. The pre-1992-period test scoreboard of the USA, former Soviet Union, France, and Britain is an explosion every 18 days, 21 days, 61 days, and 331 days (R Venkataraman Nuclear Explosion and its Aftermath).
CBW
It is much easier and cheaper to make a chemical or biological bomb than a "dirty bomb" (It is believed that the chemical bombs used by Saddam's Iraq against Iran were made with Indian know-how). Though a "dirty bomb" has never been used by any "terrorist", a bio/chemical bomb was actually used by Japan's former doomsday-cult Guru Shoko Asahara. The Guru stands sentenced to death "for masterminding the deadly 1995 nerve/chemical gas (sarin) attack on the Tokyo subway and a string of other crimes that killed 27 people".
The cult's quest for biological weapons was overshadowed by its chemical attack capability. The cult members were trying to develop botulinum toxin by utilising toxin of green Mamba snake and poisonous mushroom spores,
Regarding use of chemical/biological weapons by "terrorists", Professor Ramesh Chandra points out in his Global Terrorism (volume 1, page 27), "The US government indicates that these weapons are well within the reach of terrorists. According to the Central Intelligence Agency, 'Terrorist interest in chemical and biological weapons is not surprising, given the relative ease with which some of these weapons can be produced in simple laboratories… Although popular fiction and national attention have focused on terrorist use of nuclear weapons, chemical and biological weapons are more likely choices for such groups'".
Not only sarin, but also several other chemical agents like mustard, tabun, soman and VX are capable of dual use as pesticides and as a chemical weapon. Chandra (op. cit., page 30) points out, "chemical warfare agents 'can quite literally be manufactured in a kitchen or basement in quantities sufficient for mass-casualty attacks". Experts agree that it is more difficult to manufacture Sarin gas, used by the "terrorists" in Japan, than mustard, tabun, soman, et al. To some experts, an effective bio-terrorism facility could be built at $ 200,000 to 2 million.
Biological weapons, too, are easier to manufacture than "dirty bombs". Viruses could cause smallpox, Venezuelan equine encephalitis and hemorrhagic fevers like Ebola. The threat of biological weapons is obvious from the fact that: (1) The charges for anthrax, Q fever (Coxiella burnetti) and Venezuelian equine encephalomyeletus cultures from a leading US culture collection are about $ 45, $ 80, and $81 respectively. Besides, nature abounds with microscopic killers. Bacillus anthracis resides in hides and carcasses of wild or domesticated animals and plagues in prairie dogs, chipmunks, black rats, deer mouse and coyotes. Chandra (op cit) states that "The cost estimates for a bio-terrorism facility vary quite widely from $ 200,000 to $ 2 million…Instructions for how to mass produce, purify, and concentrate microbes can be found in textbooks and scientific journals".
Concluding reflections
The Heathrow nuclear material is now seen as 'deadly' but the UK-based media agency reported that the uranium was 'not weapons-grade' – and so could not be used to manufacture a thermo-nuclear weapon, as per sources.
It appears that disproportionate emphasis on mythical "dirty bombs" vis-à-vis chemical / bio- bombs is meant to press and exploit non-major or nuclear-threshold states. "Dirty" or clean bomb attacks by "terrorists" need to be understood and explained within the broader frame of "terrorism".
The US authorities have recorded over 175 cases worldwide of nuclear materials (not bombs) being smuggled out of former Soviet Union territories and other countries. The Federation of American Scientists, nevertheless, admits that "radiological attacks could result in some deaths but not hundreds of thousands of casualties that could be caused by a crude nuclear weapon" .
The US scientist concluded, "Significant quantities of radioactive material have been lost or stolen from US facilities during the past few years. Radiological materials are stored in thousands of facilities around the US, many of which may not be adequately protected against theft by determined terrorists' '. Materials like Iridium-192, Cobalt 60 (Gamma emitter), Cesium-137 (Gamma emitter), Americium (Alpha emitter) and even plutonium could still be stolen from over 21,000 laboratories, food irradiation plants, oil drilling facilities and medical centres in the USA. But, it is not an easy job to make an effective "dirty bomb".
It appears that "dirty bomb" is a hoax to exploit nouveau-nuclear or nuclear-threshold nations. It could be a weapon of mass disruption, but not a weapon of mass destruction. Real threat emanates from chemical or bio-weapons.