Turkish Islamic soft power strategies
The Turkish foreign policy, as it has been dictated over the past few years, relies heavily in the so-called "Islamic soft-power" strategies that aim to push forward foreign policy interests via the use of Islam-based virtues of charity work and the Islamic ethics in general.
This approach has accelerated since 2007 when AKP political party in Turkey managed to establish firmly itself within the state by winning overwhelmingly its second general elections and since then it has effectively been able to disband numerous Kemalist networks of political and state influence. In terms of foreign policy, AKP places great importance into projecting Turkish interests abroad and especially in the regions of the Balkans, Middle East and Africa through the use of state-sponsored NGO's, charity foundations and religious organizations.
For example, the original goal behind The Union of NGOs of the Islamic World (UNIW) organization was to perform a new kind of soft-power based foreign policy by the Erdogan's Administration that aims to enchase Turkey's role in the globe, by boosting Turkey's profile as a major Sunni country. In short it plays the card of Sunni Islam, but in contrast to Saudi Arabia in a more moderate fashion, so as to be able to be accepted more easily by the "West" (NATO, EU). In a second level this particular NGO, acts as a hub and forum for the creation of interpersonal relations between a diverse crowd of figures that are involved in politics, business, charity and arts. Thus Turkish diplomacy, as directed by the pro-Erdogan elements- finds itself of new avenues to expand the diplomatic support this country may need for its state purposes. In simple terms, the Turkish foreign policy can "muscle" more supporters for Turkish aims and at the same time being able to grasp in a broader sense the tunes of societal changes in the contemporary globalized world. By having a reach in local societies as far as Seychelles, Indonesia and other countries, Ankara acquires a "global outlook". In the case of the Balkans this particular organization has considerable reach in Kosovo, FYROM and Albania.
Continuing, there are many advantages of such strategies that blend Islam with foreign policy goals for Turkey. First of all the building of a "good name" abroad is an expensive process that takes years to be achieved, but once it happens, it provides the country with advantages in issues such as the direction of developmental aid, peace-keeping operations and of course a greater diplomatic clout in the United Nations. The case of Norway is illustrative. A small country of 4.5 million people has managed since the early 70′s to establish a good name for itself in regions such as Africa and South East Asia by providing financing, humanitarian aid and know-how. Thus Oslo has managed to have a reliable international voice and garner diplomatic and political support in international forums, disproportional to its small size as a state. In case of Turkey, a 70 million people country, that connects the Middle East with Southeastern Europe and with obvious ambitions of becoming a regional power; the policy benefits of charity work can be tremendous and as far as the business opportunities are concerned, quite substantial.
However, it should be noted that this use of a "soft-power approach" is not unique in international affairs, and actually it has been a well-established tool for diplomatic services for decades now. There are different sets of powers using soft power approaches. First we have the former colonial powers such as France and UK and to a lesser extent Netherlands, Belgium, Spain and Portugal. The aims of these countries stem from their bonds with their former colonies, their commercial interest and their will to have a global voice by cultivating linguistic and political ties with these countries.
Then we have the Scandinavian group (Norway, Sweden, Iceland and Denmark) that are interested traditionally in keeping up a stern image of peace-loving nations and supporters of economic development. Scandinavian countries, due to their highly industrialized and technologically advanced societies, who happen to be small in numbers and in the periphery of the Northern Hemisphere, the main manner under which they can have a political impact is by providing charities to the so-called "Third world". Also these societies have always yearned to be heard globally due to their historical isolation.
Another category is the countries of Germany and Japan. Due to the WW2 effects and the peculiar state of affairs since, their aim has been traditionally to escape from the past and emerge as nations aiming for global security and peace, through charity work amongst other. USA, Russia and China, is another group that performs charities mostly for the sake of political interests, since they all have global ambitions and are keen and cynic players in the world stage.
Lastly we have the category where Turkey is located along with Saudi Arabia, South Africa, Iran, Gulf States, Brazil, India, and Indonesia. These are all emerging market countries with ambitions of acquiring a regional role or a wider global role based mostly on the religious factor, in the case of Turkey, Sunni Islam of the so-called moderate fashion, along with the "Neo -Ottoman" tendency which is frequently being exported as a role model in the Balkan region.
Somalia is the African country where Turkey seems to have the most high-profile role nowadays. Aside from establishing several aid centers, schools, mosques and other facilities in the country, Turkey has given full scholarships to more than 1,000 Somali students to study at Turkish high schools and universities. There have been quite a few developments in Africa in general since 2007, with Turkish delegations having visited and participated in conference, forums and events in almost all Sub-Saharan African states. Nevertheless, the ambitions of Turkey in that Continent are counterbalanced by the ambitions of global players such as USA, China or the well-established presence of former European colonial powers. Somalia is a country devastated by wars, famines and dissolution of the social fabric, therefore the direction of the Turkish foreign policy it seems was to take advantage of the dire straits the Somalia society is in, so as to be able to gain a "soft-power" base rather easily. Estimations point out those similar moves by Turkey to Africa will be directed in the coming period in Sudan, Angola and Nigeria.
Turkey in Africa a rather new presence in the region and the most important countries involved in similar charity or business projects, have a achieved a long-lasting presence by either investing heavily, as is the case of China, or have committed substantial security guarantees, as is the case with USA which has a military Command for Africa (AFRICOM), that is actually very much involved in "Soft-Power" projects. The interesting fact around Turkey is the pace of activity its diplomatic efforts have been for Africa under Erdogan's Administration, especially after his second electoral victory in 2007. Before that little attention was paid to Africa by Turkey.
It is assumed that Turkey will continue to pay attention to Somalia in particular, due to the piracy issue, since it offers diplomatic capabilities for Turkey to be involved in international culminations in such an important global security issue.
Almost all countries with either global ambitions of some sort (Political, economic), are all involved in establishing their soft power infrastructure into Africa. In the case of China for instance, this has resulted in bringing Africa closer to Beijing in diplomatic terms and has provided ample business opportunities for both sides. In the case of USA, it has resulted in a virtual political control of a significant area of Africa. In the case of European countries and the EU as a supranational organization, soft power has achieved the notion that Europe is a world mediator and a good-will actor, something that often translates into fruitful corporate and commercial arrangements and occasional diplomatic support in the UN, IMF and World Bank through the votes of the African countries.
In other regions the situation is similar, although fluctuations occur. In Latin America China is creating soft power webs of influence in Bolivia, Venezuela, Peru and increasingly Argentina that result often to business deals. In Southeastern Europe, Saudi Arabia and the Gulf states have invested billions of Dollars into boosting the presence of Wahhabis, with negative results for the local societies, including terrorism incidents. In June 2012 a lecturer in the Police Academy of FYROM relayed to the local press that Al Qaeda-like training camps exist in his country and further attacks against Christians should be expected.
In Central Asia, Turkey tried in the 90′s especially to reach out to Turkmenistan, Uzbekistan and Kazakhstan, with no success due to the opposition by Russia and by the local elites that viewed any external influence as a danger for their survival. Attempts were intensified in these countries also after 2007, but the local governments reacted fiercely by confiscating assets of Turkish NGO's and companies or prosecuting Turkish citizens involved.
Soft-power strategies in order to be successful needs a lot of available capital, a sophisticated state and non-state mechanism, political will, strategic global outlook, intercultural knowledge and sensitivity by the actors involved and integration of it, to the long-term visions that the prospective country has in mind. Moreover they need a solid cultural and historical base upon which they can reflect to other cultures. Thus, the tendency to use Ottoman Empire as a historical example by the modern Turkish state since it is viewed as the pinnaculum of cultural achievement by Ankara that could be exported as a "cultural best-practice" abroad.
In overall "Soft power, is not just a show of good-will but rather a carefully planned path that leads to the increase of the diplomatic capability of the country in question. Therefore the states that are able to amass all these qualities and abilities, are the ones that eventually are going to see their soft power approaches bear fruits and remain as such for the long-term.
The question that arises is what may happen if all these actors step up from their soft-power antagonism into a harder approach? History has showed that Africa and other regions will pay the price in terms of social unrest, conflicts and destabilization as each actor will try to advance it interests as it is vying for influence and power. The difference between soft and hard power it's in the means. The ends are the same and it is the acquisition of power, control and wealth. Of course this a cynic read of international relations, and as in ever social subject, it is only of subjective nature.
Turkish Soft Power in Albania
– On mid-May 2012 the infamous Turkish Islamic NGO "Humanitarian Relief Foundation" (Turkish name: Insan Hak ve Hurriyetleri ve Insani Yardım Vakfı) organized a mass circumcision ceremony in Tirana-Albania for 500 local children. The organization was held with the assistance of the Municipality of Istanbul which is completely under the control of the AKP party. It was a first time since the 1930′s that such a ceremony was performed in Albania and was covered by Turkish media, although the Albanian ones kept a low profile on it. A delegation of Turkish Muftis and Islamic theologists travelled from Istanbul to attend and more than 3,000 locals viewed the ceremony and participated in the afterwards feast.
– The same period in Tirana an international conference on Sufism in the Balkans was organized by the department of Islamic theology of the Turkish "Konya Necmettin Erbakan University". A delegation also from Istanbul theologists participated and Albanian Sufi representatives attended and expressed their views on how to enlarge this religious Islamic sect in the Balkan region.
– In early May the President of the Albanian Parliament Mrs. Topali during a visit of her Turkish counterpart Cemil Cicek in Tirana expressed her view that the Turkish nation "Has a lot of Albanian blood" and that "Turkey is a more than just a strategic ally to Albania and is a brotherly nation". Cicek spoke along similar lines by hailing the "Turkish-Albanian brotherhood".
– During the visit of Cicek who has accompanied by a delegation of Turkish Members of Parliament, a special trip was organized in the city of Shkondra, where tribute was paid to the monument of Hasan Riza Pasha (1871 – 1913) who was a general in the Ottoman Army. He was the son of Namik Pasha, Vali of Baghdad, and he was born in Baghdad. He was one of the commanders during the Siege of Scutari. He was shot dead by Osman Bali and Mehmet Kavaja, two Albanians who were servants of Essad Pasha. In parallel Cicek visited the Turkish cultural center "Junis Emre" that was established there in early 2012.
– This center is part of a wider "Soft-power" cultural centers network being established over the past few years by Turkey in several countries such as Albania, Iran, Jordan, Belgium, Georgia, UK, Japan, Kazakhstan, Cyprus (Occupied North), Kosovo, Lebanon, FYROM, Egypt, Romania, Syria. It is under the influence of the AKP government and can be considered as one of the basic elements of the "Turkish-Islamic soft power web of influence" presently.
The secret behind Trump's moves in eastern Deir ez-Zur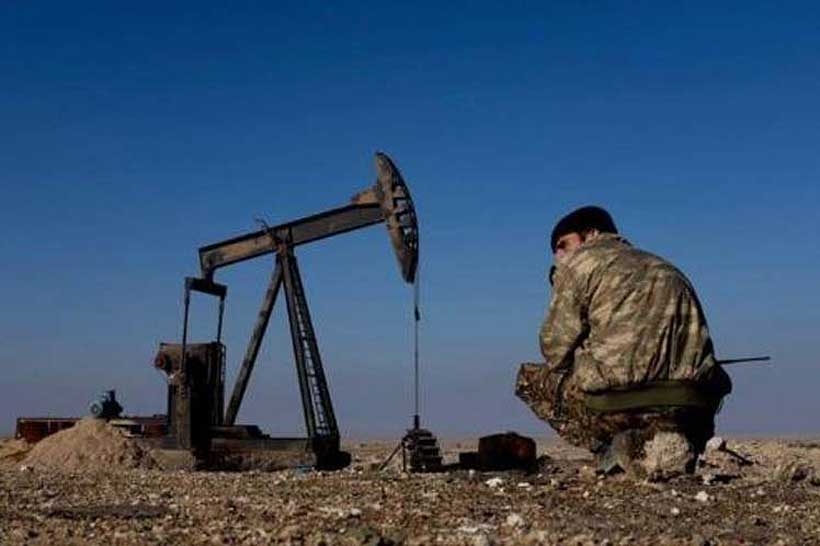 Trump's desire for Syrian oil has led observers to consider it as the beginning of occupying oil wells in other countries, including Libya, Iraq, Saudi Arabia and other Persian Gulf Arab states.
The obsession of the U.S. president with money and oil is obvious for everyone and that is why U.S. military commanders have used this temptation by Trump to persuade him to keep some troops in Syria.
On October 28, Trump said, "We are keeping the oil — remember that. Forty-five million dollars a month? We have secured the oil".
Last week, news sources reported that the U.S. president has agreed to develop military missions to protect oilfields in eastern Syria.
The Turkish Anadolu Agency reported that the U.S. has established a new military base in the oil-rich parts of Deir ez-Zur in Syria.
In this regard, Trump announced the settlement of some U.S. companies in Syria's east to invest in and exploit oilfields. It was a move that drew Russian backlash.
Russian opposition to Trump's oil ambitions
Russian Foreign Minister Sergey Lavrov said in a statement in late October that the Syrian oil is the focus of U.S. attention. In a phone call with U.S. Secretary of State Mike Pompeo, Lavrov said it was important to refrain from "steps undermining the sovereignty and territorial integrity" of Syria.
Russian Defense Ministry spokesman Major General Igor Konashenkov also said, "This, what Washington is doing now — capturing and maintaining control through the use of arms over oil fields in eastern Syria — that is, to put it simply, international, state-sponsored banditry," DW reported on October 26.
Konashenkov said tank trucks guarded by U.S. military servicemen and private military companies smuggle oil from fields in eastern Syria to other countries.
Russian Deputy Foreign Minister Sergei Vershinin also pointed to U.S. efforts to reinforce its presence in Syrian oil-rich lands, calling it an illegal act by Washington. Vershinin also said that Moscow will never accept the policy that the U.S. is pursuing in Syria.
The Russian Defense Ministry in recent weeks has also released satellite images of some areas in Syria showing that U.S. troops have created security guard to smuggle Syria's oil. Earlier, images of eastern Syria were released documenting oil trucks were traveling across Syria-Turkey borders, an action which reveals the goals of those countries which support terrorism in Syria.
Syria's oil reserves
In terms of oil reserves, Syria is in 32nd place after Malaysia and ahead of Argentina, with 2,500,000,000 barrels. Syria's known oil reserves are mainly in the eastern part of the country in Deir ez-Zor, the second largest Syrian province after Homs. The rest of reserves are in other provinces such as Hama, Ar Raqqah and Homs.
Before the beginning of civil war in 2011, Syria was extracting 385,000 barrels of light crude oil with an approximate value of €3 billion, which were being transferred to Homs via pipeline. 89,000 barrels of the extracted oil were being refined and used for domestic uses. The rest was being exported through port of Baniyas.
Lebanon has uncovered some oil and gas reserves in the Mediterranean. Syria can also explore some of these reserves as it has long coasts along the Mediterranean if it invests in its territorial waters.
U.S. actions in eastern Euphrates
Now that the defeat of terrorists is clear to everyone, the U.S. is seeking to create an economic crisis in Syria by using oil as a tool against Damascus. This is the reason why it is seizing the country's oil reserves and also pressures Damascus to accept Washington's conditions.
From our partner Tehran Times
Middle Eastern protests: A tug of war over who has the longer breath
Mass anti-government protests in several Arab countries are turning into competitions to determine who has the longer breath, the protesters or the government.
In Algeria, Lebanon and Iraq, countries in which the leader was either forced to resign or has agreed to step down, authorities appear to be dragging their feet on handovers of power or agreed transitional power sharing arrangements in the hope that protesters, determined to hold on to their street power until a political transition process is firmly in place, either lose their momentum or are racked by internal differences.
So far, protesters are holding their ground, having learnt the lesson that their achievements are likely to be rolled back if they vacate the street before having cemented an agreement on the rules of the transitional game and process.
Algerians remain on the streets, seven months after President Abdelaziz Bouteflika was forced to step down, in demand of a complete change of the political system.
Scores of recent arrests on charges that include "harming national unity" and "undermining the morale of the army" have failed to deter Algerians who refuse to accept the military's proposed December 12 date for elections.
Lebanon enters its second months of protests with the government going through the motions but ultimately failing to respond to demands for a technocratic government, a new non-sectarian electoral law and early elections.
An effort to replace prime minister Saad Hariri with another member of the elite, Mohammad Safadi, a billionaire businessman and former finance minister, was rejected by the protesters.
"We are staying here. We don't know how long – maybe one or two months or one or two years. Maybe it will take 10 years to get the state we are dreaming of, but everything starts with a first step." said filmmaker Perla Joe Maalouli.
Weeks after agreeing to resign in response to popular pressure, Iraqi prime minister Adil Abdul Mehdi appears to be increasingly firm in his saddle.
Much like what prompted US President George H.W.. Bush to first call in 1991 for a popular revolt against Saddam Hussein and then give the Iraqi strongman the tools to crush the uprising, Mr. Mehdi is holding on to power in the absence of a credible candidate acceptable to the political elite to replace him.
Mr. Mehdi's position is strengthened by the fact that neither the United States nor Iran wants a power vacuum to emerge in Baghdad.
Backtracking on Mr. Mehdi's resignation and refraining from appointing a prime minister who credibly holds out the promise of real change is likely to harden the battle lines between the protesters and the government.
The tugs of war highlight the pitfalls protesters and governments need to manoeuvre in what amounts to a complex game with governments seeking to pacify demonstrators by seemingly entertaining their demands yet plotting to maintain fundamental political structures that anti-government activists want to uproot.
The risk of a tug of war is that protests turn violent as happened in Hong Kong or in Lebanon where cars of parliamentarians were attacked as they drove this week towards the assembly.
Meeting protesters' demands and aspirations that drive the demonstrations and figure across the Middle East and North Africa, irrespective of whether grievances have spilled into streets, is what makes economic and social reform tricky business for the region's autocrats.
Its where what is needed for sustainable reforms bounces up against ever more repressive security states intent on exercising increasingly tight control.
Sustainable reform requires capable and effective institutions rather than bloated, bureaucratic job banks and decentralisation with greater authorities granted to municipalities and regions.
Altering social contracts by introducing or increasing taxes, reducing subsidies for basic goods and narrowing opportunities for government employment will have to be buffered by greater transparency that provides the public insight into how the government ensures that it benefits from the still evolving new social contract.
To many protesters, Sudan has validated protesters' resolve to retain street power until transitional arrangements are put in place.
It took five months after the toppling of president Omar al-Bashir and a short-lived security force crackdown in which some 100 people were killed before the military, the protesters and political groups agreed and put in place a transitional power-sharing process.
The process involved the creation of a sovereign council made up of civilians and military officers that is governing the country and managing its democratic transition.
Even so, transitional experiences have yet to prove their mettle. Protesters may have learnt lessons from the 2011 popular Arab revolts that toppled the leaders of Tunisia, Egypt, Libya and Yemen.
Yet, this time round, protesters lack the broad-based international empathy that 2011 uprisings enjoyed and are up against more than domestic forces backed by conservative Gulf states.
Powers like Russia and China make no bones about their rejection of protest as an expression of popular political will.
So has Iran that has much at stake in Iraq and Lebanon, countries where anti-sectarian sentiment is strong among protesters, even if the Islamic republic was born in one of the 20th century's epic popular revolts and is confronting protests of its own against fuel price hikes.
Iran's next parliamentary election hinges on economic problems, US sanctions effective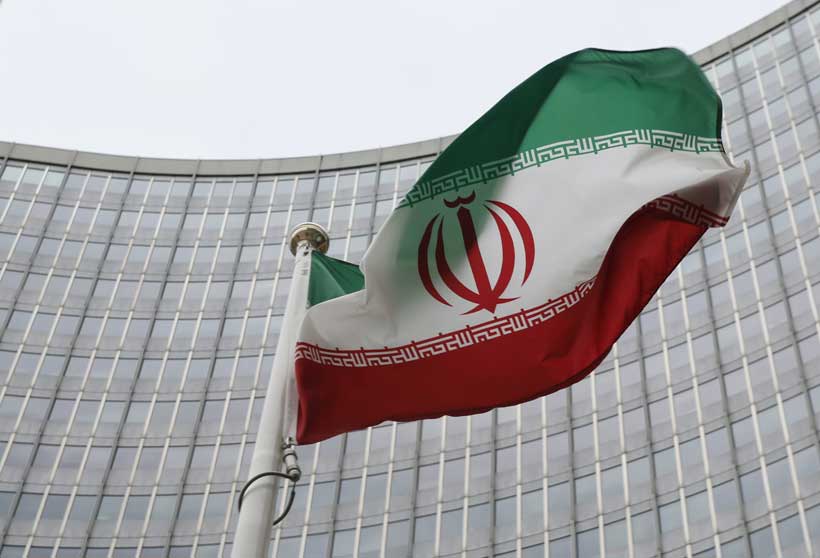 It seems any faction focuses on solving the economic problems, has more chance for victory in the parliamentary elections.
The eleventh elections of the Islamic Parliament in Iran will be on Feb 21, 2020 across the country. Seyed Salaman Samani spokesman of Interior Ministry said in an interview that has published on the official website of the ministry.
About 4 months have remained to the elections, but the politicians and parties have started to organize their campaigns and planning for victory.
The current parliament was formed from 41 percent Reformers and Moderates, 29 percent Principlists, 28 percent Independents and 2 percent Minorities, according to the ISNA News Agency.
In Tehran, capital of the country, all seats were gained by the Reformers, but some important cities such as Mashhad as the second city in the country, the Principlists were decisive winners.
But the majority of people and political activists are serious dissatisfactions concerning the function of the parliament, even some experts have emphasized on the famous slogan that says: "Reformer, Principlist, the story is over."
This situation has formed, while Iran`s Parliament has been under control between two parties in the past years. So, some experts seek up the third faction for improving the country's position, but so far the third faction has had not a leader and specific structure.
Due to the Reformers supporting of President Hassan Rouhani in the last presidential elections and lack of his rhetoric realization, the position of the Reformers has weakened increasingly. For example, Rouhani said during the contests of the presidential elections about 2 years ago in Iran television that If Iranians reelect me, all sanctions even non-nuclear sanctions will be lifted. But now, the sanctions against Iran have increased and the economic situation of the people has hurt extremely.
But recently, many celebrities of Iran have regretted concerning supporting Rouhani like Ali Karimi the former football player and Reza Sadeghi the famous singer, they demonstrated their regret on social media. So, some suggested that the victory of Principlists in the elections is certain.
"The Principlists need not do anything; they are comfortably the winner of the next parliamentary elections." Sadegh Zibakalam, an Iranian academic reformist said in an interview with Shargh Newspaper.
"We have no chance for parliamentary elections and next presidential elections unless a miracle happens," he added.
The Iranian Principlists are closer to Iran`s supreme leader and guard corps than the Reformers. A political face in the right-wing like, Mohammad Bagher Ghalibaf with the slogans "New Parliament " and "Neo-Principlism " has recalled young people to receive their ability to provide the elections list. Ghalibaf launched his third presidential campaign for the Iranian presidency on April 15, 2017, but on May 15, 2017, Ghalibaf withdrew, but he supported Ebrahim Raisi who is the current chief of Iran`s judiciary.
Another face is the former president Mahmoud Ahmadinezhad. Some experts say Ahmadinezhad has a great plan for the next elections but so far he has not spoken about it. Recently he criticized toughly from the government of Rouhani and Iran's Judiciary. Recently, some of his close activists arrested by Iran's Judiciary, and they are in Evin Prison now. Some analyzers say Ahmadinezhad has high popularity, just as the people have welcomed warmly lately on his travels across the country.
JAMNA or "Popular Front of Islamic Revolution Forces" is another chance for Principlists in the next elections. JAMNA founded in late 2016 by ten figures from different spectrum of conservative factions, in the end, the party elected Ebrahim Raisi as a candidate for the presidential election but Raeisi defeated.
But Reformers are not hopeless, Mohammad Khatami as the leader of the Reformers, who served as the fifth President of Iran from 1997 to 2005 has said statements recently. He has wanted from the government to qualify the Reformers candidates for participation in the political event.
One of the Reformer's big problems in the history of Iran `s elections has been the disqualification by the Guardian Council. According to Iran constitution, all candidates of parliamentary or presidential elections, as well as candidates for the Assembly of Experts, have to be qualified by the Guardian Council to run in the elections.
Some Reformers in reformist newspapers state that they will take part in the parliament elections on this condition the majority of Reformers' candidates will be qualified by the Guardian Council.
Some analysts said the Iran parliament has not enough power in order to improve the country's situation. Just as the parliament has approved the bill of "United Nations Convention against Transnational Organized Crime" by a 126 vote in last year, but the Guardian Council has disagreed with it and its fate shall determine by Expediency Discernment Council, while the government has frequently emphasized on the bill. The government believes the approving the bill will cause to reducing the bans about the economic transaction with the world.
Generally, Iran`s economic position is very critical currently, tough sanctions by Trump administration and the defeat of the nuclear deal (JCPOA) has caused that Iranians to be under serious problems. The stuff prices and inflation are at the highest level since Iran`s revolution in 1979. So, it seems any faction that focuses on solving the economic problems, has more chance for victory in the parliamentary elections. Also, the more important issue is the participation rate of people. If dissatisfactions about economic problems will be continued, hope and joy between people would reduce the rate of Participation in the next elections. Some experts say based on experiences in Iran, when the rate of participation in the elections is reduced, the Principlists has a more chance for the victory, because the gray spectrum that is not black or white, usually has a willing to the Reformers. the spectrum includes younger people even teenagers in the urban society.
Some political observers say the gray spectrum has not very willing to participate in the next elections. Some suggested that the future situation, especially in the economic field is very important to make the willingness about the gray spectrum to participate.
Analysts said the winner of the presidential elections 2 years later is the winner of the parliamentary elections on Feb 21, 2020. The majority of the next parliament will affect the political space across the country. This procedure in Iran has precedent. Like the victory of the Reformers in the last parliamentary elections that it caused the Rouhani victory about 2 years ago.