The Problem with Turkey's "Zero Problems"
U nder the Justice and Development Party (Adalet ve Kalkınma Partisi, AKP), Turkey's foreign policy has been associated with the prescriptions and efforts of three men: Prime Minister Recep Tayyip Erdoğan, President Abdullah Gül, and Foreign Minister Ahmet Davutoğlu.
Davutoğlu, a former international relations professor, has been the most articulate exponent of the troika's ideas,
penning perhaps the most authoritative summary of its worldview in his 2001 Stratejik Derinlik (Strategic Depth)[1] and coining its foremost article of faith: a "zero-problems policy" with Turkey's neighbors because Ankara "wants to eliminate all the problems from her relations with neighbors or at least to minimize them as much as possible."[2]
This might all be well and good if such words were supported by actions. But Davutoğlu has also described Turkey as a "heavyweight wrestler," hinting that it may use "the maximum of its abilities" when dealing with its neighboring "middleweight wrestlers."[3] A survey of Ankara's relations with these "middleweight wrestlers" reveals its "zero problems policy" to be little more than a cover for the AKP's reasserted "neo-Ottoman" ambitions.
The Eastern Mediterranean
Achieving a zero problems status with Greece and Cyprus would seem to be the most difficult goal for Ankara to attain, given both countries' painful history with Turkey.
Even if one could put aside the long and tortuous past—from the Greek war of independence of the 1820s, to the 1923 uprooting of Greeks from Asia Minor, to sporadic crises over Aegean islands (1976, 1987, 1996), to the continuing standoff over air space and territorial waters—the AKP's rise to power has exacerbated, not allayed, tensions.
Far from following a zero problems policy with Greece, Turkey maintains existing problems and adds new ones: It has made alleged violations of the Muslim minority's rights in Western Thrace an item on the Islamic Conference's agenda[4] and has muddied the waters over what constitutes Greece's exclusive economic zone (EEZ) by questioning the role of the Greek island of Kastelorizo (one mile off Turkey's coast) in determining that EEZ. And Davutoğlu's ambitions did not stop here:
The security of the Balkans is increasingly identified with the security considerations of Turkey's western border. The security zone that has been established in eastern Thrace during the Cold War should be extended to the west with multilateral and bilateral agreements which should be made on a Balkan level.[5]
These are not mere words. Ankara has recently signed a military cooperation agreement with Albania, allowing docking privileges for Turkish warships at Durës, thereby marking the return of the Turkish navy to the Adriatic Sea after centuries.[6] The press has reported that Turkey is responsible for the cancellation of an agreement between Athens and Tirana over the delimitation of maritime zones,[7] and Turkey has also initiated major programs of military assistance to the former Yugoslav Republic of Macedonia, a state with which Greece is in dispute over the use of the name "Macedonia." Finally, Turkey continues to flood Greece and the European Union with tens of thousands of mostly Muslim illegal immigrants.[8]
Meanwhile, the already fraught relations with Cyprus have worsened. Turkey not only works against ending the continued and illegal occupation of the northern half of the island but seems bent on increasing problems. Such behavior is not all that surprising considering Davutoğlu's belief:
It is not possible for a country that neglects Cyprus to have a decisive say in the global and regional politics … Even if there was not one Muslim Turk there, Turkey had to maintain a Cyprus issue. No country can stay indifferent toward such an island, located in the heart of its very own vital space … Turkey needs to see the strategic advantage which it obtained … in the 1970s, not as the component of a Cyprus defense policy, directed toward maintaining the status quo, but as one of the diplomatic main supports of an aggressive maritime strategy.[9]
Small wonder, therefore, that Ankara reacted to the discovery of new energy resources in the Cypriot EEZ in a heavy-handed manner, stating that it too had rights and interests in the region and warning that support for the Republic of Cyprus on this issue would have consequences in future negotiations with Nikosia.[10] It attempted to stop Cyprus and Noble Energy, which planned to drill for natural gas off southern Cyprus's coast, from proceeding, then signed an agreement delimiting the continental shelf between itself and the "Turkish Republic of Northern Cyprus" (recognized by no one except Ankara), so as to carry out its own energy exploration in the area. This culminated in Ankara dispatching a research vessel into the Cypriot EEZ to protect its "national interests," simultaneously ignoring U.S. and EU entreaties and alarming Israel.[11]
Notwithstanding claims about zero problems then, Turkish behavior in the eastern Mediterranean remains impenitent, bordering on the aggressive, and seemingly indifferent to the consequences it may have for any possible future with the rest of Europe.
Former Soviet Republics of the Caucasus
After the dissolution of the USSR in 1991 and the resulting independence of Azerbaijan, Armenia, and Georgia, Turkey perceived a power vacuum in the region and attempted to expand its presence into areas of former Soviet influence in both the Caucasus and Central Asia.[12] But its current zero problems policy is being tested in a region of past enmities, fractious ethnic interests, lucrative energy resources, and a resurgent Russian presence.
Due to historical, cultural, and linguistic ties, relations between Turkey and Azerbaijan seem to offer the best prospects, despite their religious differences (Sunni and Shiite, respectively). The benefits for Turkey could be substantial due to proximity, trade links and especially Azerbaijan's energy resources. Unfortunately, such relations do not exist in a vacuum, and in its effort to improve relations with other neighbors, Ankara has sometimes acted in a way that threatens its relationship with Baku.
Take for example, the Nagorno-Karabakh dispute in which both Turks and Azerbaijanis assert that Armenia is illegally occupying the area. This meeting of minds was set back when Ankara attempted to improve relations with Armenia, leading to Azeri assertions that such contemplated agreements would undermine regional peace and security.[13] Nor did Ankara take into account Azerbaijan's interests when it recognized Kosovo, which had seceded from Serbia. For Azerbaijanis, recognition of such a breakaway republic (similar in this way to Nagorno-Karabakh) was far from reassuring.
In addition, Ankara's on-again off-again relations with Tehran bear on its relationship with Baku. Iran threatens that it will explore for hydrocarbons in parts of the Caspian Sea claimed by Azerbaijan while not allowing the latter to do the same.[14] Concurrently, there is growing restiveness among Azeri-speaking Iranians against perceived suppression of their heritage and language by the mullahs and even talk of some form of union with Azerbaijan. On these topics, Ankara is apparently silent, leading some Azerbaijanis to wonder about the true intentions of their "friend."
Armenia, of course, presents its own set of problems with the Turks, largely due to the genocide of Turkish Armenians in 1915, which Ankara refuses to recognize. These differences were exacerbated by the struggle over Nagorno-Karabakh; and in 1993, Turkey closed its land border with Armenia in support of Azerbaijan's claims over the territory.[15]
In 2008-09, there was an effort to improve relations between the governments of Turkey and Armenia centering, in part, on the possibility of Armenian participation in the long-planned Nabucco pipeline project.[16] The two countries drafted the so-called "Zurich protocols," but when Turkey tried to link ratification with its position on the Armenian genocide and Nagorno-Karabakh, the initiative floundered.[17] Relations between the two countries remain problematic; from time to time they worsen, especially when third parties attempt to recognize the Armenian genocide officially as France did in 2001.[18] While Davutoğlu may assert that Turkey "rejects the concept of freezing problems with her neighbors,"[19] relations with Yerevan have barely begun to thaw.
Likewise, while Davutoğlu has claimed that Ankara aims "to solve problems in line with a win-win approach,"[20] its behavior vis-à-vis another Caucasian neighbor, Georgia, belies that assertion. This is largely due to an unspoken recognition that its neo-Ottoman efforts run up against its old nemesis from actual Ottoman days—Russia.
In the immediate post-Cold War period, when Turkey's orientation was still largely pro-Western, Ankara was eager to recognize Georgia's independence from the Soviet Union. In 2011, the two countries signed and ratified a protocol, according to which their citizens could travel in both countries without travel documents. According to the Turkish ministry of foreign affairs, Turkey is Georgia's largest trading partner (with a positive balance in Turkey's favor) and cooperates with it in the field of energy pipelines.[21]
But these good relations are clouded by Ankara's two-faced approach to the questions surrounding the breakaway Russian-backed republics of South Ossetia and Abkhazia.[22]As a NATO member, Ankara feels bound to follow, at least in word, the Western line defending Georgia's territorial integrity. Its actions, however, are more equivocal. Turkish officials have visited Abkhazia while there have been cases where ships, under a Turkish flag, have unsuccessfully tried to break the sea blockade the Georgians have imposed on Abkhazia or to strengthen the latter in any way they can.[23] Likewise, regarding South Ossetia, whose independence only Russia recognizes, Turkey has taken a more moderate stance than that of its Western allies; it tried to broker a distinct compromise of its own,[24] which "got a cold reception in the United States, a close ally of Turkey, where officials complained they had not been informed in advance and criticized the initiative for failing to include Western nations."[25] According to the Jerusalem Post, Erdoğan's Caucasus proposal was met with "disbelief in both Georgia and Azerbaijan, since it effectively promised to freeze all territorial disputes in the region, including legitimizing Russia's recent territorial grab in Georgia."[26] Finally, Turkey, by using the Montreux Treaty, delayed allowing Western ships to cross the Bosphorus.[27]
This ambivalence has a number of root causes. Abkhazia is home to a small Turkish population over which Ankara may feel protective; at the same time, there are Abkhazians in Turkey who actively promote Abkhaz interests.[28] Further, Turkey's interests in Georgia, regardless of trade ties, are naturally better served with a weakened neighbor to the north.[29] A weakened Georgia is also what Turkey's more northerly neighbor craves; and for all its imperial pretensions, Ankara is not ready or willing to provoke the Russians and will thus follow a policy ranging from appeasement to the freezing of problems. Notwithstanding Davutoğlu's claims, zero problems are only for selected neighbors.
Northern Middle East Neighbors
Syria and Iraq, according to Davutoğlu, form both the "northern Middle East" region and the Mesopotamia-Persian Gulf "axis." In his view, Ankara is "obliged to act in these regions not simply as a NATO member but also as a regional power, defending its own national strategies."[30] With such an admission, it is hardly surprising that the policy of zero problems has come up hard against a regional reality that is, to say the least, transitional and turbulent.
Turning first to Syria, it must be acknowledged that there is a long and difficult history between the two nations, revolving around issues of territorial integrity (e.g., Alexandretta),[31] control of water resources (the headwaters of the Tigris and the Euphrates),[32] Ottoman behavior toward its former Arab subjects, and most importantly, the Kurdish problem.
Turkish-Syrian relations began to improve with the signing of the Protocol of Adana on October 20, 1998, under which Syria expelled from its territory Abdullah Öcalan, leader of the PKK (Kurdistan Workers' Party—Partiya Karkerên Kurdistan), and his Kurdish rebels. Under Erdoğan, these relations continued to improve with mutual visits at the highest level,[33] Turkish support for Syria during the 2005 Cedar Revolution in Lebanon, and a 2007 memorandum of understanding between the two countries creating conditions for cooperation in the fields of politics, security, economics,[34] energy, and water resources.[35] In 2009, the two countries met, along with Iraqi representatives, to resolve issues related to control of the Tigris and Euphrates water resources.[36] Turkish-Syrian relations were further strengthened after Ankara's condemnation of Israel's incursion into Gaza in December 2008 and January 2009[37] and formalized in early 2011 when the Turks signed an agreement to train Syrian armed forces (simultaneously raising questions within NATO.)[38]
With the emergence of serious domestic opposition to the Assad dynasty in 2011, Turkish leaders sensed an opportunity for increasing the country's influence and dramatically changed their behavior toward Damascus. After an initial delay, Ankara froze relations with Syria, began to criticize the regime, and lobbied for greater participation by Sunni Muslims in Bashar al-Assad's government, and when that failed, raised the banner of democratization and human rights, pressuring Assad to step down.[39]
At present Ankara is pursuing multiple goals in Syria, some of which are mutually exclusive. It seeks first and foremost to overthrow Assad and to help accomplish this, obtain the assistance of Masoud Barzani, the Iraqi Kurd leader, as well as incite the sizable Kurdish population in Syria to join the opposition against Assad. This must not, in Ankara's eyes, evolve into the creation of a separate Kurdish enclave should Syria disintegrate, thereby igniting the aspirations of its own restive and autonomy-seeking Kurdish population. Turkey also seeks to limit the influence of Iran and Russia in the Syrian crisis, a task made all the more difficult by Moscow's clear stake in keeping the Assad regime in power: Syria is an important purchaser of Russian equipment, and Tartus is the only naval facility open to Russia in the Mediterranean. For its part, Iran's only state alliance in the region has long been Syria, which has also served as a transit point for arming Tehran's Lebanese proxy, Hezbollah.[40]
Like Syrian relations, Turkish-Iraqi relations are colored by a past history of Ottoman rule as well as the Sunni-Shiite divide. Although Ankara antagonized both its NATO allies and Iraq's nascent post-Saddam regime by denying use of its territory for the 2003 coalition invasion, it has over the past five years made efforts to promote its interests in Iraq though these efforts have hardly fostered zero problems.
One of Ankara's highest priorities has been to exclude the PKK from operating in Iraq.[41]At the same time, it seeks, for various reasons, to improve relations with the Kurdistan Regional Government in Iraq. Most importantly, it wants to play a major role in the transfer of the landlocked oil deposits from northern Iraq to the West via either Kirkuk-Ceyhan or Nabucco pipelines.[42] As such, it signed an agreement in May 2012 with the Kurdish Barzani government to build a new pipeline for transporting crude oil.[43] In doing so, Turkey has adopted a tactic of momentarily forgetting its opposition to an independent Kurdistan but without abandoning previous declared positions[44] or practices of military intervention[45] when it so chooses.
While Turkey has officially declared its support for the territorial integrity and national unity of Iraq, its actions have contributed to the forces that threaten to tear the country apart. Much of this instability has its origins in Shiite-Sunni antagonism: Iraqi prime minister Nuri al-Maliki, a Shiite, is considered too close to Iran while Iraqi vice president Tareq al-Hashemi, a Sunni, is close to Turkey, the Arab countries, and the Regional Government of Kurdistan.
The withdrawal of U.S. troops in December 2011 has increased centrifugal forces in Iraq.[46] When a governmental crisis erupted around an arrest warrant issued for Hashemi, Ankara quickly reacted, siding with the Sunnis and criticizing the policies of the prime minister. Maliki's reaction was unusually strong by diplomatic standards, excoriating the Turks for interference in the internal affairs of his country "as if Iraq is controlled or run by them."[47] Having fled to Turkey, Hashemi was sentenced to death by an Iraqi court.[48] Erdoğan gave his full support to the exiled leader, declaring, despite Interpol's "red notice," that Turkey would host Hashemi for "as long as he wants," and that it "will not hand him over" to Iraqi authorities.[49]
Further, Ankara sought to obtain a non-Kurdish status for the oil-rich Kirkuk area in northern Iraq after the fall of Saddam and supported its "cousin" Turkmens in their claims to the area, thus creating a tool of leverage within Iraq against the Kurds and the Iraqi government.
In sum, Ankara seeks its own interests in Syria and Iraq, which, while often contradictory, are clearly independent of the interests of both states. Whether supporting an insurgency in Syria or encouraging the Kurds of northern Iraq, Turkey's behavior cannot be characterized as that of a good neighbor. And while Ankara may reap some short term gains, notably the transfer of Iraqi Kurdish oil through its territory, it also risks losing its land access to the Arabian Peninsula by angering Baghdad. It remains to be seen whether all these Turkish actions will bear long-term fruit.
Turkish-Iranian Rivalry
Iran has been a Turkish rival in some form or another at least since the days of the old Ottoman and Safavid empires, and the AKP Erdoğan government has vacillated between drawing closer to Tehran and confronting it over various issues.
Some analysts consider Ankara's outreach to Tehran as being purely economic in origin. Certainly trade with Iran has increased significantly from $1 billion at the beginning of the decade to $10 billion in 2009, to $16 billion in 2011.[50] It is Iran, however, that mostly benefits from these trade relations[51] while simultaneously using its Turkish connection to break out of its international isolation.[52]
Erdoğan seems happy to oblige the ayatollahs and has repeatedly acted as an apologist for Iranian behavior.[53] His congratulations to Iranian president Mahmoud Ahmadinejad on his fraudulent reelection in 2009 outraged many in the West. He has argued that Tehran is unjustly accused by outsiders and has characterized discussions regarding the Iranian nuclear weapons program as "gossip," deriding any potential military operation against it as "crazy."[54] While serving as a non-permanent Security Council member, Ankara voted against U.N. Security Council resolution 1929 of June 2010, which imposed serious sanctions on Tehran in various spheres. In opposition to the wishes of its NATO partners, Turkey joined in a trilateral meeting with Iran and Brazil, the upshot of which was an agreement for Iran to send 1200 kilograms of uranium for enrichment to Turkey and receive, in exchange, nuclear fuel for its reactor.[55] To Ankara's deep embarrassment, Iran almost immediately reneged on the agreement, vowing to continue its efforts to enrich uranium.[56]
Ankara has further distanced itself from its NATO allies by embracing Tehran's positions regarding a proposed missile shield to be installed on Turkish soil to safeguard against Iranian threats. When it failed to convince its partners not to install the antimissile shield, Turkey worked to ensure that Iran would not be named its target and has assured the Iranians that no non-NATO country (i.e., Israel) would have access to the radar's data.[57]
True, there are areas of disagreement between Ankara and Tehran. The Turks would like to see better conditions for their Iranian Azeri "cousins" while the Iranians want Turkey to stay out of its internal affairs and to keep neighboring Azerbaijan from inflaming this issue.[58] While both states reject an independent Kurdistan, neither is above playing the Kurdish card with each other's minority group.[59] And the two governments have starkly divergent positions vis-à-vis the Syrian civil war where Turkey has thrown its support behind the rebels while Tehran sends arms and soldiers to bolster the Assad regime.[60] Is this behavior a successful example of zero problems? For all its bluster, Ankara's choices may merely reflect recognition that Tehran has dangerous military capabilities that must be blunted.
Turkey and Israel
Significantly, Turkish policies toward Iran are also potentially damaging Ankara's standing with the West and its closer neighbor—and former ally—Israel. Turkish overtures to Iran have often come at the expense of Israel, which has borne the brunt of Ankara's revived imperial ambitions, coupled with an Islamist disdain for the Jewish state.
Until the rise of the AKP, relations between Ankara and Jerusalem had ranged from good to excellent. Not only did the two countries not compete, but during the Cold War, they benefited from U.S. as well as British foreign policy imperatives. In the post-Cold War era, as two regional Western strongholds in a turbulent area, the governments cooperated on addressing common risks such as terrorism, strengthening their relationship in all areas.
Under Erdoğan, this has changed dramatically. By way of reasserting its leading regional role and winning over the Arab world, Ankara has progressively distanced itself from Israel and the West. In 2004, Erdoğan accused Israel of practicing "state terrorism;"[61] in 2006, his wife publicly endorsed the Valley of the Wolves, an anti-American and anti-Semitic movie; also in 2006, instead of inviting extremists to renounce violence, Erdoğan personally received Hamas leader Khaled Mashal after the militant Islamist group won the Palestinian elections.[62]
Matters worsened in late 2008 and early 2009 when Israel, reacting to years of rocket and missile attacks against its southern citizens, launched Operation Cast Lead in Gaza. In January, Erdoğan publicly railed against longtime dove and Israeli president Shimon Peres at an international conference in Davos, Switzerland. In April, Turkey conducted joint military exercises with Syria, and in October, excluded Israel from the "Anatolian Eagle" military exercise,[63] in which the latter had participated in every year since 2001.
Turkish hostility to Israel reached its zenith on May 31, 2010, when the Mavi Marmara boat, under Turkish flag, attempted to break the Israeli blockade of Gaza under the pretence of transferring aid to the Palestinians. According to Turkish press reports, the Ministry of Foreign Affairs was in contact with the organizers of the operation despite claims to the contrary.[64] When Israeli troops boarding the ship were met with violence, which resulted in the death of nine people,[65] Ankara downgraded its diplomatic relations with Israel and cancelled all military cooperation with Jerusalem.[66] Despite Israeli offers of compensation for the victims' families,[67] Turkey continues to spurn any efforts at reconciliation. Most recently, it announced the intention to sell uncensored images of Israel when it launches the GokTurk satellite, something that could damage Israeli security interests[68] and has threatened Israeli and Cypriot energy explorations in the eastern Mediterranean.
While Israel may not border Turkey directly, it is the only true democracy in the region and a country with which Turkey not only had zero problems for decades but also the closest of relations. In an effort to woo the neighboring Arabs by being seen as a champion of the Palestinians and, to some degree, of Islam, Turkey has initiated a cold war with the Jewish state. At the same time, it seems that Iran has earned more from Ankara's policy of rapprochement while Israel accumulates the costs.
Conclusion
Thanks to continuous Western support, the end of the Cold War found Turkey stronger, both militarily and economically, and with a power vacuum to its immediate east. Within this context, the AKP's foreign policy decisions demonstrate the insincerity of its "zero problems with neighbors" claims. Rather than solve problems, Ankara is, at best, freezing them, in the hope of building better commercial relations to satisfy its growth needs. In many instances, it is worsening them at its neighbors' expense.
The Turkish government's insincerity manifests itself in an attempt to mask its expansionist ambitions and an attitude that can be described as "what applies to others does not apply to me." Thus, Erdoğan accuses foreign leaders of "killing children"[69] while fighting against the recognition of past genocides (Armenians, Greeks of Pontus, and Assyrians). It exploits the Mavi Marmara flotilla incident in which nine Turks were killed while downplaying its far more numerous killings of Kurdish civilians in Iraqi territory. It accuses Israel of occupying Palestinian territories while illegally occupying northern Cyprus, claims the right to invade Iraq with impunity, and frequently violates its neighbors' airspace.[70] It accuses others of terrorism while facilitating the transfer of weapons to terror organizations.[71] It participates in and benefits from NATO while obstructing the organization's policies as in the case of Iraq in 2003, Lebanon in 2005, Georgia in 2007, and Iran.
Initial improvements with the Arab world have stalled. Despite statements to the contrary from its minister of economics,[72] Turkey has lost the Syrian market. It risks losing access to the energy resources of the Arabian Peninsula through Iraqi or Syrian pipelines and is desperately trying to replace this route with shipping routes from Mersin to Port Said, Egypt.[73] Due to its policies toward its Western-oriented neighbors—Greece, Cyprus, Armenia, and Israel—the AKP has also undermined Ankara's relations with the West, particularly those nations who were contemplating its joining the EU.[74]
The policy of zero problems appears to be operative with only two states: Iran and Russia. In contrast to their behavior toward Greece, Cyprus, Syria, and Iraq, which have at various times either been threatened with violence or have been attacked, the Turks remain conspicuously silent toward Armenia, Abkhazia, and South Ossetia where Russian armed forces are present. Similarly, Ankara behaves toward Iran as if it were not a member of NATO, excusing Tehran's nuclear program and delaying the installation of a NATO missile shield system. Since both Russia and Iran are stronger than Turkey, Ankara seems, for the most part, to be doing its utmost to avoid upsetting their regional interests, but this has nothing to do with neighborly solicitude.
The zero problems policy has not failed, as has been suggested, because it was tested against authoritarian governments:[75] Greece, Cyprus, Armenia, and Israel are hardly governed by dictators, and Iraq, for all its failings, has not descended to this level. The policy has failed because it was a tool for neo-Ottoman ambitions and global aspirations that have now become all too obvious.[76]
The unvarnished truth is that Ankara acts, to use Davutoğlu's metaphor, like a heavyweight wrestler seeking to intimidate its middleweight neighbors. As such, "zero problems with neighbors" may turn into the country's zero hour as Ankara finds itself increasingly considered an unreliable partner by its allies and a regional bully by its neighbors.
Ilias I. Kouskouvelis is Professor of International Relations at the University of Macedonia, Greece, and Director of the Laboratory of International Relations and European Integration. The author thanks Nikolaos Raptopoulos, Alexander Koutsoukis, and Revecca Pedi for their incisive comments.
[1] Ahmet Davutoğlu, Stratejik Derinlik. Türkiye'nin Uluslararası Konumu (Istanbul: Küre Yayınları, 2001).
[2] "Policy of Zero Problems with Our Neighbors," Ministry of Foreign Affairs, Republic of Turkey, Ankara, accessed Sept. 21, 2012.
[3] Davutoğlu, Stratejik Derinlik, p. 147.
[4] See, for example, "On the situation of the Turkish Muslim Minority in Western Thrace, Greece," res. 3/33-M, 33rd Islamic Conference of Foreign Ministers (ICFM), Baku, June 19-21, 2006; "On the Situation of the Turkish Muslim Minority of Western Thrace, Greece," res. 3/34-MM, 34th ICFM, Islamabad, May 15-17, 2007.
[5] Davutoğlu, Stratejik Derinlik, p. 124.
[6] The Sofia (Bulgaria) Echo, June 3, 2010.
[7] SKAI TV (Greece), accessed Oct. 1, 2012.
[8] See "Annual Risk Analysis 2012," Frontex, European Agency for the Management of Operational Cooperation at the External Borders of the Member States of the European Union, Warsaw, Apr. 2012.
[9] Davutoğlu, Stratejik Derinlik, pp. 176-80.
[10] Hurriyet (Istanbul), Dec. 17, 2010, Jan. 5, 2011.
[11] Ibid., Aug. 5, 2011, Sept. 21, 27, 2011.
[12] "National Security," Country Studies, Turkey (Washington, D.C.: Library of Congress, Jan. 1995), chap. 5.
[13] BBC News (London), Oct. 11, 2009; Today's Zaman (Istanbul), Dec. 26, 2011.
[14] "Azerbaijan," The World Factbook 2002, CIA, Mar. 19, 2003.
[15] "Background note: Armenia," U.S. Department of State, Washington, D.C., Mar. 22, 2012.
[16] Eurasia Insight (New York), Eurasianet.org, Sept. 29, 2008.
[17] New Caucasus (Armenia), Jan. 29, 2011.
[18] See, Génocide arménien, Assemblée Nationale, Paris, Jan. 30, 2001. For Turkish reactions to French actions, see Today's Zaman, Jan. 23, 2012, Reuters, Jan. 23, 2012.
[19] "Policy of Zero Problems with Our Neighbors," accessed Sept. 21, 2012.
[20] Ibid.
[21] "Relations between Turkey and Georgia," Ministry of Foreign Affairs, Republic of Turkey, Ankara, accessed Sept. 21, 2012.
[22] Today's Zaman, Apr. 28, 2010.
[23] Georgia Times (Tbilisi), June 11, 2006.
[24] Today's Zaman, Aug. 15, 2008.
[25] Radio Free Europe/Radio Liberty (Washington, D.C.), Sept. 5, 2008.
[26] The Jerusalem Post, Jan. 14, 2009.
[27] Radikal (Istanbul), Sept. 20, 2008.
[28] See Mitat Çelikpala, "From immigrants to diaspora: Influence of the North Caucasian diaspora in Turkey," Middle Eastern Studies, 3 (2006): 423-46.
[29] Igor Torbakov, "The Georgia Crisis and Russia-Turkey Relations," The Jamestown Foundation, Washington, D.C., 2008.
[30] Davutoğlu, Stratejik Derinlik, pp. 397-405.
[31] "Syria," Country Studies, Turkey (Washington, D.C.: Library of Congress, Jan. 1995).
[32] CNN World, Sept. 3, 2009.
[33] See, for example, "Latest Developments," Ministry of Foreign Affairs, Republic of Turkey, Ankara, Sept. 21, 2012.
[34] "Syria Economic and Trade Relations," Ministry of Foreign Affairs, Republic of Turkey, Ankara, accessed Sept. 21, 2012.
[35] CNN World, Sept. 3, 2009.
[36] Ibid., Sept. 3, 2009.
[37] Ibid., Dec. 14, 2010.
[38] CNSnews (Alexandria, Va.), Feb. 11, 2011.
[39] BBC News, Nov. 30, 2011.
[40] Today's Zaman, Dec. 18, 2011; United Press International (Washington, D.C.), Jan. 12, 2012.
[41] "Latest Developments," Ministry of Foreign Affairs, Republic of Turkey, Ankara, Dec. 15, 2011.
[42] United Press International, Dec. 22, 2011.
[43] Southeast European Times Türkiye (U.S. European Command), June 21, 2012.
[44] Today's Zaman, Aug. 10, 2012.
[45] CNN News, Dec. 30, 2011.
[46] BBC News, Dec. 22, 2011.
[47] Today's Zaman, Jan. 14, 2012.
[48] BBC News, Sept, 10, 2012.
[49] Today's Zaman, May 8, 2012; Reuters, Sept. 11, 2012.
[50] AEI Irantracker, American Enterprise Institute, Washington, D.C., June 24, 2010; CNN World, Sept. 7, 2011; Tehran Times, Mar. 28, 2012.
[51] Today's Zaman, Jan. 25, 2012.
[52] Eurasia Daily Monitor, Jamestown Foundation, Washington, D.C., Mar. 3, 2009.
[53] CNSnews, Feb. 11, 2011.
[54] BBC News, Oct. 26, 2009.
[55] Ibid., May 17, 2010.
[56] CNN World, May 17, 2010.
[57] Today's Zaman, Mar. 30. 2012.
[58] "Iran," Country Studies, Turkey (Washington, D.C.: Library of Congress, Jan. 1995).
[59] Ibid.
[60] The Wall Street Journal, Aug. 27, 2012.
[61] BBC News, June 3, 2004.
[62] Al-Ahram Weekly (Cairo), Feb. 23-Mar. 1, 2006.
[63] BBC News, Oct. 11, 2009.
[64] Milliyet (Istanbul), June 5, 2010.
[65] The New York Times, May 31, 2010.
[66] CNN World, Sept. 6, 2011.
[67] The Guardian (London), May 24, 2012.
[68] Ha'aretz (Tel Aviv), Mar. 10, 2011.
[69] CNN World, June 6, 2011.
[70] The Guardian, Dec. 29, 2011; The Sofia Echo, Aug. 19, 2009.
[71] See, for example, Voice of America, Aug. 24, 2012; Hurriyet, Sept. 18, 2012; The Guardian, Sept. 27, 2012 .
[72] Reuters, Dec. 7, 2011.
[73] Today's Zaman, June 4, 2012.
[74] O Fileleftheros (Cyprus), Jan. 11, Dec. 9, 2011; Hurriyet, Sept. 28, 2011.
[75] Damla Aras, "Turkish-Syrian Relations Go Downhill," Middle East Quarterly, Spring 2012, pp. 41-50.
[76] Piotr Zalewski, "The Self-Appointed Superpower: Turkey Goes It Alone," World Policy Journal, Dec. 2010, 27, pp. 97-102.
JCPOA: Forward Into the Past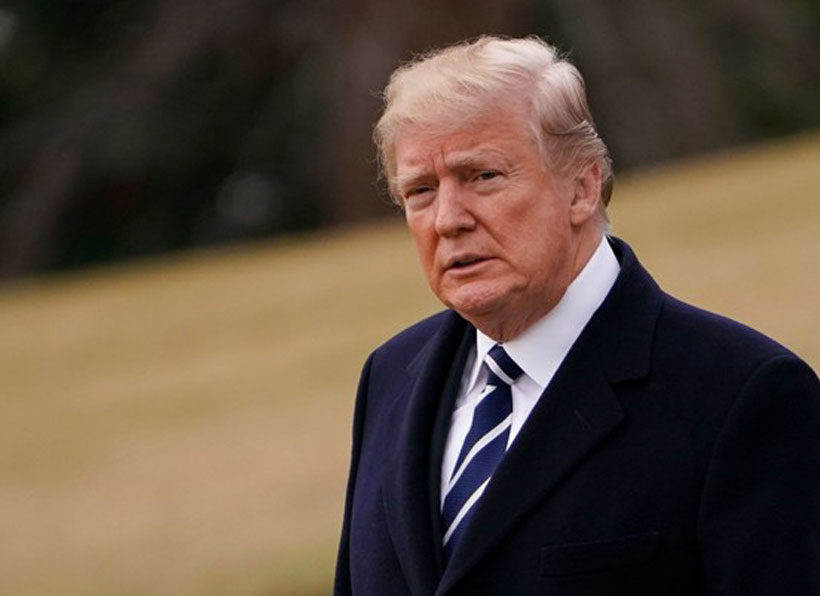 In the last few months, the U.S.¬–Iran confrontation has been rapidly and steadily plunging the Middle East into the atmosphere of an impending armed conflict. The main stumbling block for Tehran and Washington is the Joint Comprehensive Plan of Action (JCPOA), as the two states differed in their assessment of its terms. Iran believes that by becoming a party to the JCPOA it has already made significant concessions by voluntarily curtailing its sovereign right to develop a nuclear sector. Under the provisions of the nuclear deal, Iran undertook both to limit the pace of producing enriched uranium and plutonium and to grant IAEA officers broad access to its nuclear facilities. On the whole, Iran perceived these steps as a concession in the name of peace and the country's economic prosperity. Donald Trump, on the contrary, views the Iran deal as a giant misstep by the Obama Administration. In his opinion, his predecessor both missed the opportunity to curb Iran's policies in the region and helped lift sanctions from a state that the United States has recognized as the principal global sponsor of terrorism. Consequently, after many promises, the United States withdrew unilaterally from the JCPOA in 2018 and then resumed the regime of harsh sanctions against Iran. From the point of view of the Trump administration, the JCPOA cannot be confined to the Islamic Republic's nuclear area only. On the contrary, the deal should extend to all of Iran's activities that are directed against the interests of Washington or its allies. Additionally, Donald Trump also stated that the very restrictions imposed on Iran's nuclear programs were highly unreliable and allowed Iran to secretly build up its nuclear potential. Consequently, from the point of view of the current U.S. leadership, the JCPOA should be revised and re-negotiated to be concluded on terms that would be more advantageous for Washington. Naturally, this cannot possibly sit well with Tehran, which already believes itself to be the affected party.
What Does Iran Want?
Iran was quite satisfied with the JCPOA. Naturally, it had to make concessions to the West and restrict its nuclear program, but in exchange, the harsh sanctions were lifted from Iran, which gave it new opportunities for trade and investment. However, the change of power in the US laid bare a new obstacle in the way of Iran's politics: a new president in the United States means a new political course for the country. Donald Trump's victory in the 2016 elections put an end to the United States' participation in the JCPOA and forced Iran to think about whether it is economically expedient to participate further in the nuclear deal. It both jeopardized the JCPOA and struck a major blow to the reputation of President Hassan Rouhani in particular, and of the supporters of Iran's moderate politics in general. The current situation means that Iran agreed to make concessions to the West and never received what it had been promised. Despite its flexibility and tractability, Iran is again under harsh sanctions. And most of the country's main trading partners comply with them. Thus, one of Iran's most significant demands for the new deal should be to revise the mechanism for withdrawing from the deal in order to make this step as difficult as possible. One of the main reasons why Iran refuses to enter into talks with the United States is that Tehran does not believe Washington is prepared to follow through on the commitments it undertakes. Listing the reasons why Tehran does not accept Washington's invitation to launch talks on a new JCPOA, Supreme Leader of Iran Ali Khamenei, among other things, said, "In the final stage, after receiving all the immediate advantages, the U.S. breaches their own promises: they forget their strongly verbalized promises. This is the U.S.'s method of negotiating. Now should we negotiate with such a sham of a government? Why should we negotiate? The JCPOA was a clear example. Even though I was very strict about it – yet, the red lines were not respected. Still, the other party acted in such a manner. So, it is impossible to negotiate with this government." It is clear that this time, mere promises on the part of the United States will be insufficient to conclude an agreement, even if these promises take the form of the provisions of a new treaty. As far as Iran sees it, the United States can promise much, but without definite guarantees, there is virtually nothing that keeps it from breaking its word just as easily and dismantling the agreement. Thus, the new agreement should stipulate guarantees against the easy unilateral withdrawal by any of the parties from the treaty. Naturally, it is difficult to envision a mechanism that would completely rule out the possibility of breaching the commitments while at the same time not infringing upon state sovereignty, but the system of withdrawing from the treaty can be made significantly harder. In particular, the withdrawal should not depend solely on the executive branch.
It appears that this goal may be achieved by "tying" the treaty to the national body of laws in each state that is a party to the deal. For as long as the JCPOA is enshrined solely in a resolution of the UN Security Council, its provisions, despite their binding nature, still remain within the limits of international law. Experience shows that, if this is the case, it is very easy for a President of the United States to declare that his country shall unilaterally cease to comply with its commitments under the treaty, as there are no impediments to this at the national level. However, any international treaty can be incorporated into the national legislation, thereby making the application of domestic procedures of amending legislation a mandatory condition for amending the treaty. Thus, the new deal can include a provision that the treaty comes into force only after it has been ratified by each party. In this case, each state that is party to the treaty will be bound by its domestic system of amending legislation, and such a system usually involves complicated parliamentary procedures. Such a system would create a counter-balance for the executive represented by the president, as it would restrict the executive powers to withdraw from the nuclear deal. This may inspire confidence in Tehran that changes in power in the United States will not radically affect Washington's membership in the new deal. Consequently, Iran can be certain that this time, its concession will not be in vain.
What Does the United States Want?
The Trump administration represented by Secretary of State Mike Pompeo announced a list of demands for Tehran which, once fulfilled, should lead to the sanctions being lifted. The list included 12 items (a 13th was added later on) calling upon Iran to withdraw its troops from Iraq and Syria; cease supporting such organizations as HAMAS and Hezbollah, etc.; grant the IAEA unqualified access to all its military facilities to conduct inspections; abolish its ballistic missile program, etc. Naturally, it is quite difficult to picture Iran complying with even a half of these demands, as it will seriously hurt the Middle East strategy the country has been building for the last 40 years. Thus, if the chance to find a compromise does appear, then the most serious concerns of the Trump administration regarding Iran's politics should be addressed, otherwise, no deal can be concluded. Clearly, the greatest threat coming from Iran is the prospect of it developing nuclear weapons. When it comes to the nuclear deterrence with regard to Iran, two factors are important for the United States: the possibility of verifying compliance on the part of Iran with its obligations and the term of the JCPOA's validity. At the same time, the demands of the United States concerning the provisions of the new treaty largely depend on the true intentions of the Trump administration. In that regard, at least two scenarios are possible.
The First Scenario
Donald Trump wanted to conclude a more advantageous deal on his terms, but since Iran proved to be intractable, he wants to reinstall at least those restrictions that had been agreed upon under the JCPOA in order to avoid having to solve the problem by force. In this case, Trump will have to both convince Iran to enter into talks again and draft a new deal in such a way as to "save face" in front of his voters and the global community in general. First, he needs to show that his entire "maximum pressure" campaign was not fruitless and did indeed prompt Iran to enter into talks with Washington. Second, Trump cannot just bring back the original JCPOA. A major part of Trump's presidential campaign hinged on harsh criticism of the "nuclear deal," which he called "terrible." However, if Trump is willing to bring back the main JCPOA restrictions in order to conclude a new treaty, that would not be a political fiasco for his administration. It would suffice to make certain cosmetic changes that would be presented as significant concessions on the part of Iran and a victory of the "maximum pressure" strategy. In this case, the criticism of the JCPOA that underlay Trump's electoral campaign should be used as a starting point. First, it is a fixed-time deal. Second, from the point of view of the U.S. administration, it allows Iran to secretly enrich uranium and further improve its nuclear program. In both areas, superficial restrictions may be introduced that are presented as radically new rules of the game for Iran. For instance, the IAEA can be granted some additional rights to inspect Iran's nuclear facilities. Naturally, we are not talking unqualified access to all military facilities, since Tehran finds this utterly unacceptable. It is, however, possible to reduce the time of advance notification that IAEA officers must give Tehran of an upcoming inspection at a particular facility. Introducing a new term of validity for the treaty would appear to be more complicated since Iran would never agree to the restrictions being indefinite. One option could be to extend the treaty by stipulating a period of gradual easing off of the IAEA's monitoring of the nuclear program.
The Second Scenario
The Trump administration continues to assert the effectiveness of the "maximum pressure" strategy and still hopes to force Tehran to engage in talks on Washington's terms. If the Trump administration continues to believe the "maximum pressure" strategy is a success, concluding a treaty will hinge on Iran making significant concessions. The question is what "red lines" Washington will draw for itself and what it is willing to offer Iran in exchange for the concessions required. If the United States continues to stick to its 13 demands, offering nothing but the lifting of the sanctions in exchange, the prospects of a new treaty are doomed, and it is highly probable that, sooner or later, Iran will start to work diligently on the development of its nuclear program. In this case, the only solution to the problem is the use of military force against Tehran. Trump's readiness to start a new war in the Middle East is doubtful, especially since abstaining from needless conflicts is a key element of the politics of the current U.S. president. Consequently, the only way out of the current predicament is to look for a compromise that Iran could agree to and that could help Trump minimize the damage to his reputation as a competent president.
It is quite clear that the JCPOA if taken as an instrument of a comprehensive settlement of all threats coming from Iran, is far from perfect. It does not set any restrictions on Tehran's military activities in the Middle East, it is a fixed-time deal, and it cannot prohibit Iran from extending financial and military aid to its regional allies. Nevertheless, the JCPOA did guarantee the main thing – that Tehran could not obtain nuclear weapons, the prospect of which far outweighs all other threats emanating from the country. Thus far, there is no alternative to this agreement, and no replacement appears to be in the offing. Despite the harsh economic sanctions and the real threat of an open military conflict with the United States, Tehran is firmly holding its ground and does not intend to engage in talks on Washington's terms. At the same time, Iran continues to hide aces up its sleeves in the event that further negotiations take place as the country gradually resumes its military nuclear program. Sooner or later, the emerging situation will force the Trump Administration to make the difficult choice between the JCPOA and a new war in the Middle East. It is hard to say which is the preferred option for Washington, but it still seems that a bad peace is better than a good war.
From our partner RIAC
Putin, clumsily, seeks to exploit mounting Gulf tensions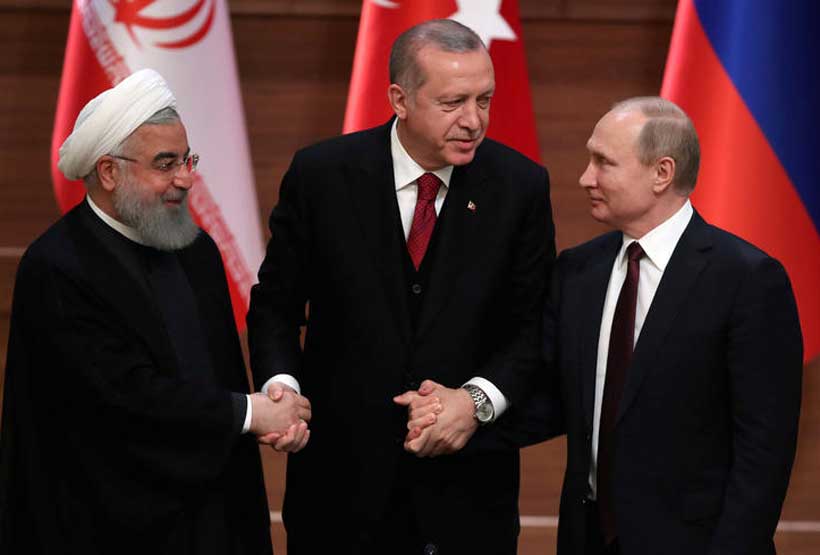 Vladimir Putin, eager to capitalize on escalating tension in the Gulf, looks like he needs a marketing and reputation management advisor.
Mr. Putin recognized opportunity when he urged Saudi Arabia to move ahead with the acquisition of Russia's much-touted S-400 anti-missile defense system after the kingdom's six battalions of US-made Patriot batteries failed to detect drone and missile attacks on two of the country's key oil facilities, knocking out half of its production.
"For self-defence, for the defence of one's country, we are ready to provide help to Saudi Arabia, the political leadership of Saudi Arabia. It is enough to take a wise government decision…They will protect any infrastructure objects in Saudi Arabia effectively," Mr. Putin said.
Russian efforts to capitalize on the mounting tensions are as much opportunistic as they are strategic.
The attacks, whether executed by an Iranian-backed group based on an decision of its own or at the behest of Iran or launched by the Islamic republic itself, sent a message not only to Riyadh and Washington but also Moscow and Beijing: Iran and its allies will not sit idly by as the United States seeks to cut off Iranian oil exports, allow Saudi Arabia to gobble up Iranian market share and force the Islamic republic on its knees.
Leaving aside the veracity of Mr. Putin's claim that Russian systems would perform against low-flying drones and projectiles where US systems had failed, the Russian leader didn't necessarily inspire confidence by making his offer flanked, but two of Saudi Arabia's foremost regional enemies and rivals: presidents Hassan Rouhani of Iran and Recep Tayyip Erdogan of Turkey.
As if to drive the point home, Mr. Putin pointed out while making his offer that he had already sold Russian systems to Turkey and Iran.
Saudi Arabia was careful to let Mr. Putin's seeming faux pas pass. The kingdom has played its cards close to its chest by similarly refraining from responding to US President Donald J. Trump's apparent rewriting of the long-standing US commitment to the defense of Saudi Arabia in the wake of the attacks.
Mr. Trump's emphasis on the fact that the attacks were against Saudi Arabia and not against the United States and that his administration would support a Saudi response or potentially act on its behalf against payment will nonetheless not have gone unnoticed in Riyadh and elsewhere in the Gulf.
Question marks about the United States' commitment were first sparked by President Barak Obama when he paved Iran's initial return to the international fold with the 2015 agreement curbing the Islamic republic's nuclear program and his publicly expressed belief that Saudi Arabia and Iran needed to share power in the Middle East.
Gulf concern diminished with Mr. Trump visiting Saudi Arabia on his first foreign trip as president months after assuming office in 2017, his withdrawal last year from the Iranian nuclear accord and imposition of harsh economic sanctions on the Islamic republic, and his defense of the kingdom in the wake of the killing of journalist Jamal Khashoggi in the Saudi consulate in Istanbul.
That started to change when Mr. Trump in June failed to respond to the downing by Iran of a US drone, reacted cautiously to attacks since on tankers in the Gulf, and Mr. Trump's apparent transactional approach to the targeting of Saudi oil facilities.
"Trump, in his response to Iran, is even worse than Obama. His inaction gave a green light to this. Now an Arab Gulf strategic partner has been massively attacked by Iran — which was provoked by Trump, not by us — and we hear Americans saying to us, you need to defend yourselves! It is an utter failure and utter disappointment in this administration," said UAE political scientist Abdulkhaleq Abdulla.
Gulf anxiety is further fuelled by a growing sense that the United States, no longer dependent on Gulf oil imports, is changing its perception of the Gulf's strategic importance and has embarked on a gradual process of turning its back on the region.
"The United States is leaving the Persian Gulf. Not this year or next, but there is no doubt that the United States is on its way out… Leaders in Riyadh, Abu Dhabi, Doha, Manama, and Muscat understand what is happening…and have been hedging against an American departure in a variety of ways, including by making overtures to China, Russia, Iran, and Turkey," said Steven A. Cooke, a scholar at the New York-based Council on Foreign Relations.
Anxiety lies at the root of Saudi Arabia and the UAE's more assertive posture that has led to several years of ill-conceived, erratic and largely failed disastrous political and military initiatives including the devastating war in Yemen and the debilitating diplomatic and economic boycott of Qatar.
In what may have been both an indication of changing Gulf attitudes towards the United States and a bow to US demands for burden sharing, Saudi Arabia has started in the wake of the oil attacks to reach out to other countries for help in bolstering its air defences.
South Korea's Yonhap news agency reported that Crown Prince Mohammed bin Salman had requested South Korean assistance in the strengthening of the kingdom's air defense system.
The Pentagon, in response to a request from Saudi Arabia and the UAE and an effort to cushion potential Gulf doubts about the United States' commitment, said it was sending an unspecified number of troops and equipment to the two countries to bolster their defences.
General Joseph Dunford, chairman of the Joint Chiefs of Staff, said the US would help provide "a layered system of defensive capabilities to mitigate the risk of swarms of drones or other attacks that may come from Iran."
Seeking to enhance Iran's international isolation and share the burden, a first step towards reduced US engagement, General Dunford said the US was looking "for other international partners to also contribute to Saudi Arabia's defense."
The US deployment followed a Saudi decision to join a US-led maritime coalition to protect shipping in the Gulf.
Nevertheless, the US president's limiting of his country's commitment, anchored in the 1980 doctrine proclaimed by president Jimmy Carter that the United States would use military force, if necessary, to defend its national interests in the Gulf, could make elements of a Chinese-backed Russian proposal for a revamping of the region's security architecture more attractive.
The proposal involves a collective security concept that would replace the Gulf's US defense umbrella and position Russia as a power broker alongside the United States.
It entails creation of a "counter-terrorism coalition (of) all stakeholders" that would be the motor for resolution of conflicts across the region and promote mutual security guarantees.
It would involve the removal of the "permanent deployment of troops of extra-regional states in the territories of states of the Gulf," a reference to US, British and French forces and bases.
The proposal called for a "universal and comprehensive" security system that would take into account "the interests of all regional and other parties involved, in all spheres of security, including its military, economic and energy dimensions."
The coalition, to include the Gulf states, Russia, China, the US, the European Union and India as well as other stakeholders, a likely reference to Iran, would be launched at an international conference on security and cooperation in the Gulf.
That could be the proposal's Achilles Heel. It's hard to envision Saudi Arabia, which has repeatedly stated that it would only sit with Iran at one table on conditions unacceptable to Tehran, reversing its position and joining a security pact that would include the Islamic republic.
To push its potential advantage, Russia's state military exporter, Rosoboronexport, said a day after Mr. Putin urged Saudi Arabia to follow through on its intention to buy a Russian anti-missile system, that it would put its latest defences against unmanned aerial vehicles and other air attack weapons on display at the Dubai Airshow in November.
Said Russian Middle East expert Alexey Khlebnikov: "Clearly, the recent attacks on Saudi Arabia's oil facilities have changed many security calculations throughout the region."
Saudi oil attacks put US commitments to the test
Neither Saudi Arabia nor the United States is rushing to retaliate for a brazen, allegedly Iranian attack that severely damaged two of the kingdom's key oil facilities.
That is not to say that Saudi Arabia and/or the United States will not retaliate in what could prove to be a game changer in the geopolitics of the Middle East.
Yet, reading the tea leaves of various US and Saudi statements lifts the veil on the constituent elements that could change the region's dynamics.
They also shine a spotlight on the pressures on both countries and shifts in the US-Saudi relationship that could have long lasting consequences.
With US Secretary of State Mike Pompeo visiting the kingdom to coordinate what his office described as efforts to combat "Iranian aggression in the region," Saudi Arabia and the United States will be seeking to resolve multiple issues.
These include collecting sufficient evidence to convincingly apportion blame; calibrating a response that would be appropriate but not drag the United States and the Middle East into a war that few want; deciding who takes the lead in any military response and managing the long-term impact of that decision on Saudi-US relations and the US commitment to the region.
A careful reading of Saudi and US responses to the attacks so far suggests subtle differences between the two. They mask fundamental issues that have emerged in the aftermath of the attacks.
For starters, Mr. Pompeo and President Donald J. Trump have explicitly pointed the finger at Iran as being directly responsible, while Saudi Arabia stopped short of blaming the Islamic republic, saying that its preliminary findings show that Iranian weapons were used in the attack. Iran has denied any involvement.
The discrepancy in the initial apportioning of blame raises the question whether Saudi Arabia is seeking to avoid being manoeuvred into a situation in which it would be forced to take the lead in retaliating against the Islamic republic with strikes against targets in Iran rather than Yemen.
Political scientist Austin Carson suggests that Saudi Arabia may have an interest in at least partially playing along with Iranian insistence that it was not responsible. "Allowing Iran's role to remain ambiguous could reduce Saudi leaders' need to appear strong… The Saudis are reportedly unconvinced by shared US intelligence that attempts to link the attacks to Iran's territory. Some experts suggest this may reflect a more cautious approach to escalation," Mr. Carson wrote in The Washington Post.
Saudi Arabia's initial reluctance to unambiguously blame Iran may have a lot to do with Mr. Trump's America First-driven response to the attacks that appeared to contradict the Carter Doctrine proclaimed in 1980 by President Jimmy Carter.
The doctrine, a cornerstone of the Saudi-US relationship, stated that the United States would use military force, if necessary, to defend its national interests in the Gulf.
Mr. Trump's apparent weakening of the United States' commitment to the defense of the kingdom, encapsuled in the doctrine, risks fundamentally altering the relationship, already troubled by Saudi conduct of the more than four-year long war in Yemen and last year's killing of journalist Jamal Khashoggi in the Saudi consulate in Istanbul.
Signalling a break with the Carter doctrine, Mr. Trump was quick to point out that the attacks were on Saudi Arabia, not on the United States, and suggested that it was for the Saudis to respond.
"I haven't promised Saudis that. We have to sit down with the Saudis and work something out. That was an attack on Saudi Arabia, and that wasn't an attack on us. But we would certainly help them," Mr. Trump said without identifying what kind of support the US would be willing to provide.
Despite blustering that the United States was "locked and loaded," Mr. Trump insisted that "we have a lot of options but I'm not looking at options right now."
Mr. Trump's response to a tweet by US Senator Lindsey Graham, a friend of the president who favours a US military strike against Iran, that "the measured response by President @realDonaldTrump…was clearly seen by the Iranian regime as a sign of weakness" was equally telling.
"No Lindsey, it was a sign of strength that some people just don't understand." Mr. Trump said.
Mr. Trump further called into question the nature of the US-Saudi defense relationship by declaring that "If we decide to do something, they'll be very much involved, and that includes payment. And they understand that fully."
The Saudi foreign ministry maintained, with the attacks casting doubt on the Saudi military's ability to defend the kingdom's oil assets and Mr. Trump seemingly putting the onus of a response on Saudi Arabia, that "the kingdom is capable of defending its land and people and responding forcefully to those attacks."
Only indisputable evidence that the drones were launched from Iranian territory would incontrovertibly point the finger at Iran.
So far, the Saudis have stopped short of that while US officials have suggested that the drones were launched either from Iran or by pro-Iranian militias in southern Iraq.
Holding Iran responsible for the actions of a militia, whether in Iraq or Yemen, could prove more tricky given long-standing questions about the degree of control that Iran has over various groups that it supports, and particularly regarding the Houthis.
The argument could turn out to be a slippery slope given that by the same logic, the United States would be responsible for massive human casualties in the Yemen war resulting from Saudi use of American weaponry.
Military retaliation may not be immediate even if the United States and Saudi Arabia can produce convincing evidence that Iran was directly responsible.
"No knee jerk reactions to this – it's very systematic – what happens with patience is it prevents stupid moves," a US official said.
The United States is likely to attempt to first leverage that evidence in meetings on the sidelines of next week's United Nations General Assembly to convince the international community, and particularly the Europeans, to drop opposition to last year's US withdrawal from the international nuclear accord with Iran and the harsh economic sanctions that the Trump administration has since imposed on Iran.
Both the United States and Saudi Arabia will also want to use the opportunity of the UN gathering to try to ensure that the fallout of any military response is limited and does not escalate into a full-fledged war that could change the geopolitical map of the Middle East.
Said foreign policy analyst Steven A. Cook: "How the Trump administration responds will indicate whether U.S. elites still consider energy resources a core national interest and whether the United States truly is on its way out of the Middle East entirely, as so many in the region suspect."