An interview with Anne Speckhard
"This is an account, spanning over a decade, of what happens when you do just that. Traveling through the West Bank and Gaza, into the U.S. Department of Defense prisons in Camp Bucca and Camp Victory, down the alleyways of the Casablanca slums, inside Chechnya, in the radicalized neighborhoods of Belgium, the UK, France and the Netherlands and sitting with the hostages of Beslan and Nord Ost, Dr. Speckhard gives us an account of what puts vulnerable individuals on the terrorist trajectory and what might also take them back off it.
One of the only experts to have such a breadth of experience – having interviewed over four hundred terrorists, their friends, family members and hostages – having visited, and even stayed overnight at times in the intimate spaces of terrorists' homes, interviewing them in their stark prison cells and meeting them in the streets of their shanty towns, Dr. Speckhard gives us a rare glimpse of terrorists within their own contexts"
What is your definition of Terrorism and what is the critical difference from National Liberation Movements?
There is no one definition of terrorism that has gained universal acceptance" in fact in a recent handbook of terrorism put out by Alex Schmid identifies hundreds of definitions! My own definition relies in good part on that of the U.S. FBI and State Department – I would define it as – terrorism consists of politically motivated attacks upon civilian targets by non state actors in order to instill terror and influence a wider witnessing audience. National liberation movements or so called freedom fighters who primarily and intentionally attack civilians for the purpose of influencing the political process and influencing the wider witnessing audience are terrorists by this definition and they can be distinguished from actual freedom fighters or guerrilla insurgents who fight the military and do not intentionally attack civilian targets.
What do you think are the main causes of radicalization and to what degree do you think they are really connected to religion?
I just attended a day long conference at the Hague convening some of the top experts in Europe to discuss this issue and it was difficult to come to a consensus. First of all we have to decide what is radicalization. If it is simply becoming "radical" in the sense of believing that society needs to change and trying to change the status quo it may be a good thing. If it is radicalization to violent extremism and fanaticism it is obviously not a good thing. Group dynamics, ideology, social support and individual vulnerabilities interact and all play a part in the mix for radicalizing to extremist violence. In Europe those who radicalize into extremist and terrorist movement often feel disenfranchised, marginalized have frustrated aspirations, happen upon and make strong bonds of friendship even marriage into groups that espouse violent answers, come to believe an extremist ideology, may begin to take on the traumas of others in other parts of the world and identify with them believing they are fighting for their cause. Religion is not necessary but is a strong force to identify "them" and us, to give justification for certain acts, to give courage to fight and die, to bind groups together, etc. but many ideologies can provide the same functions.
Based on your research, what are the most common events, strong enough to transform a normal citizen to a suicide bomber?
Usually a group is involved and a recruiter to encourage a person to take this role and to equip him to carry it out and to help him to reach his target. A degree of social support that exists also is very important for the person to believe it is the right thing to do. On the individual level, there must be some vulnerability to being attracted to a group that uses suicide bombing.
A group must find vulnerable individuals who can be activated into believing it and carrying it out – those who are in deep psychic pain are the most likely recruits. Violent events and trauma greatly contribute to a willingness to give one's life for the cause. In my experience a highly traumatized and bereaved individual is a great target to recruit as a suicide bomber because he or she is in enough "psychic pain" to want to exit life and may believe that in dying he or she will be reunited with those who have died before. If the group's ideology is "martyrdom" then there are many rewards for participating most importantly believing that one will gain instant entrance to paradise along with other rewards. If her group also glorifies dying that way and will make a hero of her or him it becomes even more powerful. The fact that a group and its ideology is important in the mix can be demonstrated by looking at many areas of the world where there is a lot of trauma but no terrorism and no suicide bombers. It takes a group to organize it and an ideology to believe its a good thing. Without either of these many vulnerable individuals will never go and become suicide bombers.
What are the main differences between male and female suicide bombers?
In the main they are much the same. Female bombers can cross security perimeters more easily because they can hide explosives on their bodies more easily and protest invasive body searches and they are usually expected to be innocent. Females are rarely leaders, although most suicide bombers – male or female are not leaders. The Chechens used females from the beginning – half and half with the men. There are fewer female suicide bombers in conservative Islamic middle eastern countries because the groups were afraid to use them as there were issues about getting them to the target and dressing them while still preserving their modesty and issues about arrest and imprisonment if they fail.
We are talking about political and religious motives. What about "guns for hire" and terrorism as business?
Illicit drugs and money laundering are often involved in terrorism particularly to fund the terrorist operations. If a group is hiring thugs to carry out it's acts it is still terrorism if the group is politically motivated, aiming at civilians etc.
You have talked with many terrorists. What's your stance on so-called "enhanced interrogation methods"?
some argue for the "ticking bomb" method of interrogation — that if one is believed to hold intel that can save innocent lives then it's okay to torture. I think it's a mistake. First of all how do you know your inmate is holding such information. The best intelligence is gained from creating real rapport with a prisoner and that should always be attempted before all else. In many cases it won't work initially or ever. Then intelligence may be gained by surveillance, recording conversations etc, sending in another "fake" prisoner to create rapport etc. Oftentimes that works. We should know that prison in itself is a very tough thing for most people to deal with and under circumstances of isolation and boredom some will open up and begin to talk. Others won't. I don't see the point of using violence or fear to get someone to talk as we cannot trust what one gets from a person in pain or terrorized is necessarily reliable and it also often cannot be used in court to get a conviction so it is problematic in that sense as well. And I find it morally repugnant to engage in such activities – even if we do gain by it. The truth is sometimes we do get good intel this way but we must ask ourselves do we want to be on the same level as our enemies? Likewise when our enemies gain evidence of us acting in this way they can use it against us to recruit more to their cause. We saw this when pictures of Abu Ghraib were leaked and now I think we may see it again from the graphic portrayals of violent interrogations now being depicted in Zero Dark Thirty. That's a pity.
When I worked with detainees in Iraq many were completely amazed that they were not tortured by the Americans and it created a profound positive reaction in them. Yet one could argue that if indeed innocent lives could be saved torture of any type is worth it. I don't personally agree but I do see the credence of such arguments. My own view is that to engage in any type of soft or hard torture is not worth it – it changes us so fundamentally and we can gain a lot of intel without resorting to these methods.
Why were the terrorists willing to talk to you? Do you have a powerful moment to remember?
I don't know why they trusted me but I was very gratified that they did and I learned a lot. I have asked myself many times why they talked to me? I think I won their trust by being honest — saying openly what I was studying and why (an academic study), being interested in their whole lives and the context of their lives – they living circumstances, traveling to them and taking risks to do so, being empathetic and sincere and nonthreatening, and being a psychologist who could help them to untangle parts of their own lives. Not many people get to spend an hour or two talking to a psychologist who is nonjudgmental, kind and interested in their lives. I think many got interested in themselves as they talked and opened up a lot because of that. I have many, many powerful moments to remember – for instance when at a Gaza safe house the militants there asked if I'd considered that they could take me hostage — to which I replied that I had relied on their honor not to. Alan Johnston from the BBC was taken and held hostage some months later which chills me to this day… I saw and listened to many things that moved me a lot. All of these stories are in my book which is written more like a novel than an academic treatise – although the theory is woven throughout.
Will you continue this project? Are you interested to talk with western terrorists too? Jailed members of "November 17" in Greece for example?
I would love to continue the project but I haven't funding for it at present. I did talk to western extremists in Europe as well – some in Belgium, France and Netherlands and UK. During the time I was in Greece I consciously decided to leave Greece out of the mix since my husband was serving there as U.S. Ambassador and I thought it best to keep a low profile on such work… to leave it for another day. Yes I'd love to speak with jailed Nov 17th and the violent extremists active in the Greek society even now. Many of their arguments about social injustices have validity but their endorsement and use of violence does not. And their ideology is so different from that of the militant jihadis so it would be an interesting contrast. By the way we all loved living in Greece. You have a most beautiful country, lovely culture, great food, great wine, unbelievable sea, sunshine, mountains and islands and very kind and good people! I'll never forget my time there and I hope to return again and again!
Bioterrorism and the role of the country's information structure in its control
Today's wars are a new form and have a lot of complexity. Changes and widespread changes in the type and structure of wars have led to the introduction of new vocabularies into the world's military literature, which is bioterrorism as a new form of terrorism. The unpredictability and suddenness, the power of mass destruction and destruction and the psychological stress caused by bioterrorism have made it one of the top priorities of societies and countries that want peace and security.
The fear of being exposed to a variety of diseases has always been a concern for man over the course of history. In the meantime, humane animals with animal temperament have always sought to exploit various factors to dominate and harm others. These people, with knowledge of the general panic of disease and the power of pathogens in paralyzing societies, have always sought to make the most of these factors in order to achieve their goals. With the advances made in genetic and medical sciences, this concern and general panic in diseases have been somewhat resolved, but these developments have led to some abuse.
Although bioterrorism is one of the main problems of public health and a threat to infection control, the fact is that bioterrorist thoughts and practices have always been in the aggressive nations, incite mental and political-economic rivals on the one hand, and in adversarial or retaliatory thoughts in individuals On the other hand, thousands of years ago, the armies, governments, and threatened personalities have existed and have sometimes come up with an incredible myth that all of these events reflect the oldness of thoughts and rarely bioterrorist practices. But the word Bioterrorism and Terrorist Wars came back after the 9/11 incident, so that the annual US budget was tens of times tallied to fight these criminal acts. The widespread propaganda that has taken place in this area has caused more and more people to be afraid of this phenomenon and compromising the mental health of societies. However, many people still believe that biological warfare has come to fruition of military imagination, while today, political developments and biotechnology advances have changed this belief.
Despite the irreparable risks and impacts of bioterrorist attacks on various societies, the fear and fear of society, patients, health workers and the general public is much wider than their real consequences. The mental responses of people who have been traumatized may be horror, anger, unnecessary worries about infection, and fear of spreading illness, desires, getting out of the community and turning to immoral things. Therefore, when planning to prepare for bioterrorist attacks, the psychological aspects of the problem as well as the way to prevent fear among people should be considered.
In assessing the factors affecting a bioterrorist attack, a number of other factors must be considered in addition to the assessment of the potential risks of biological agents or the likelihood of bio terroristic attacks. Therefore, it cannot be said that a terrorist's unwillingness to use a dangerous biological risk reduces the risk of a terrorist attack on it, and on the contrary, even the most dangerous terrorists, in order to achieve their terrorist goals, need to have biological agents for harm and terror.
Dependency of factors causes each other to disproportionately focus on the above branches and to ignore the link between factors that reduce the threat, preventing a bioterrorism operation will be impossible. A tangible example of the above is that by reducing the vulnerability through a general vaccination against a specific agent, the bio terroristic motives and goals will be weaker in applying this particular factor.
In dealing with bioterrorism purposes, in addition to practical (objective) evaluations such as: determining the value of assets, the target vulnerability or the potential risk of a particular factor, consider the mental aspects of the case (the lines in the above diagrams Note). Knowing this subtlety can formulate separate policies that cannot be achieved without tackling terrorist intentions. For example, it is impossible to completely eliminate the vulnerability of the masses to a particular factor, but diverting terrorists' thoughts from the vulnerability of a region's people will reduce the likelihood of a terrorist attack. Most of the debates on bioterrorism focus more on the potential risk and less attention is paid to qualitative aspects such as the motivation of terrorists to use such deadly weapons or the vulnerability of different societies to bioterrorism.
One of the new theories about bioterrorism is "opportunity theory." Thus, rationally, a bioterrorist attack occurs when a person is induced by a bioterrorist attack in a cost-benefit analysis and finds more than its cost. The aforementioned theory states that if the interests of the bioterrorists are more than the costs incurred by them, the probability of committing the crime from the strikers will increase. This theory states that by changing the cost-benefit components, the probability of a crime can be reduced. Also, by eliminating the excuse of the opposition groups to carry out bioterrorist activities, it is possible to prevent such offenses to a very large extent.
Any action taken to prevent the proliferation of biological agents will make it harder to achieve biological agents and will offer more opportunities to counteract the use of these agents. Therefore, by increasing the cost of doing such operations and taking into account the cost benefit analysis, incentives for using biological weapons are reduced.
The country's capabilities in this area can be evaluated in various areas such as: public awareness, coping and prevention, treatment and removal of attack lesions. Since our country is an incident and a natural disaster is abundant in it, so looking at how to deal with these crises can be used to counteract bioterrorism attacks in most areas as well. Unfortunately, the unconscious, weak and slow handling of various devices in events such as floods and earthquakes and subsequent reconstruction shows that our country is by no means prepared to deal with such crises. The low level of knowledge and understanding of the executive bodies of the country and the people in coping with crises such as floods and earthquakes, which are well-known phenomena, illustrates the fact that there is a lot of work against threats such as bioterrorist attacks, which are even somewhat unfamiliar to specialized organizations such as the Ministry of Defense and Health. It is difficult and perhaps impossible. As preparations for dealing with these crises are not achieved in the short term, so at the present time, we should focus more on our strength, the country's intelligence and security systems, which have proven their effectiveness in confronting various threats and prevent them from doing. Such operations will be ideal for the country as well as preventing such attacks from the consequences and pathology.
Preventing bioterrorism attacks using information work is much better and less costly than coping with it. And intelligence and security services have a great role to play. On the other hand, the use of a bioterrorist agent may become so rapid that it is impossible to control it, and the damage and losses incurred even for users is unpredictable and surprising. In some of the bioterrorist attacks, its perpetrators, which are more than the domestic opposition, are not intended to inflict human injuries or economic damage, but to mock the intelligence and security services and to weaken them in preventing and detecting these handicap threats. They take such actions.
Regarding the geographical situation of our country and opposition groups with the regime, it can be said that among the above groups, the MEK, the Kurdistan Workers Party and most importantly ISIS have the motivations to carry out bioterrorist operations against our country. It should be noted, however, that the MojahedinKhalq Organization has recently announced that it is no longer planning to carry out terrorist operations in order to gain EU-US support more openly and more openly. The Kurdistan Workers' Party also does not have such terrorist operations on its record. The most important threat that can be mentioned is the ISIS group, whose history shows that there is no shortage of widespread and horrific operations. The hatred of this group of Iran's Shiite system may well be due to the cause. But in my opinion, and given the recent developments in the region, emerging groups such as Jundallah, which do not have a clear and accurate regulation, are far more dangerous, given the violent and overwhelming attacks that have been taking place in recent years. The dependence of these emerging economies on large and advanced countries has increased the risk of these attacks, which indicates the heavy responsibility of the country's intelligence and security systems at the present time.
Since the terrorist attack may not follow the expected pattern, the military and police forces' efforts to identify and respond to biological attacks should remain high. In addition, a small prevalence of the disease can be a primary warning to more serious attacks, and the detection and use of preventive measures, such as vaccines and effective antibiotics, can save thousands of lives. In order to facilitate the rapid identification of bioterrorist attacks, all personnel of the military and police forces, such as health and medical personnel, should have at least basic "epidemiological" skills. Any small or widespread disease should be considered as a bioterrorist attack. This preliminary study should not be time consuming or requires new rules. In order to determine everything that seems unusual and refers to bioterrorism, the prevalence of surroundings should be considered.
The discussion of biological wars is a sensitive and preventable task by politicians of military strategists, scientists and lawyers. Performing a pre-biologic action is to create a strong barrier against less-likely threats, but with wider consequences, the most effective way to deal with these attacks. The discussion of bioterrorism attacks is not a cross-sectional one, and the readiness to deal with the bioterrorist attacks should be permanent and permanent.
All countries are vulnerable to biological terrorist attacks (Bioterrorism) and should not be ignorant of these attacks. Evidence suggests that the threat of biological attacks is on the rise, and emerging-age groups with less ethical responsibilities are expanding, so focusing on ways to confront the terrorist and concealed biological invasion is necessary. Finally, it should be noted at the end that, as ignoring and disregarding the bioterrorism threats is extremely dangerous, the magnitude and controversy in this case is also false and should be addressed logically.
Revival of ISIS in Iraq if Iran continues to influence Iraqi militias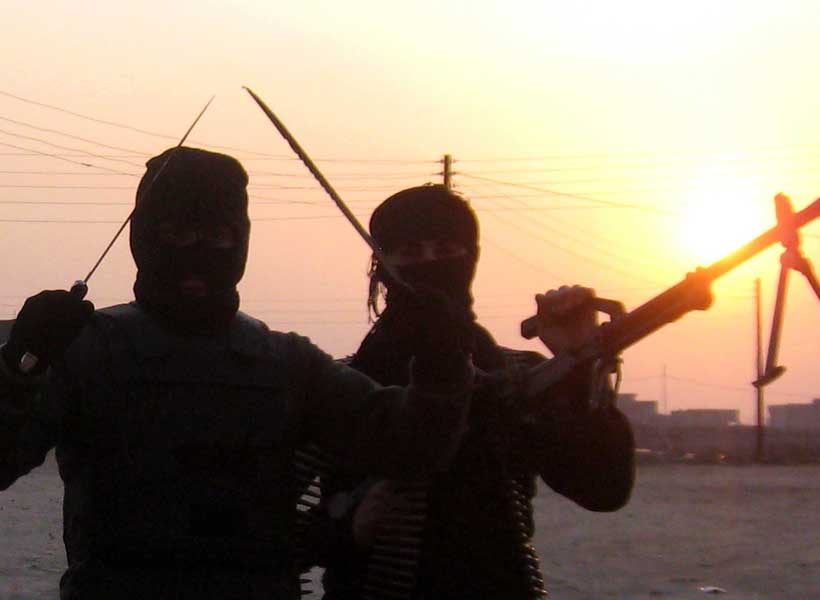 The US Secretary of State Mike Pompeo's 12 conditions on Iran nuclear deal – that were outlined in a speech at the Heritage Foundation think tank in Washington, D.C. on May 21, 2018 – have merits; particularly his condition of "Iran must respect the sovereignty of the Iraqi Government and permit the disarming, demobilization, and reintegration of Shia militias".
If Iranian influence on the Iraqi militias is allowed to be continued, they would again be encouraged to marginalize and torture the Sunni Arab population, whose sufferings would then become the rallying point for the revival of ISIS or emergence of an ISIS-like new group/s.
What's more, if Iranian influence continues to prevail on the Iraqi Shia militias, the Shias – who are the followers of those schools of thoughts that are different from what these militias follow – will also come under attack from the Iran-backed Shia militias.
ISIS rose on capitalizing the marginalization of Sunni Arabs
When the US was largely withdrawing its forces in Iraq, they left an Iraq that was sectarian and chaotic. The Sunni population – specifically of Arab ethnicity – had to face widespread tortures from the hardliner sectarian elements across Iraq.
Before the emergence of ISIS, the continuous protests by the Sunni Arabs in Iraq's Anbar province (including in Fallujah) and the breakout of armed clashes every now and then between Sunni Arab protesters and security forces — increasingly showed frustration of the Sunni Arab population, as they were being neglected by the sectarian regime in Bagdad and were being tortured by some sectarian elements in the Iraqi army and the Iran-backed Shia militias.
After the rise of ISIS, a substantial portion of the Iraq's Sunni Arab population – who were extremely frustrated from the tortures by the Shia militias and the sectarian Iraqi army personnel – had either directly jointed ISIS after embracing its ideology or atleast cooperated with ISIS in many issues.
Hence, the sufferings of the Sunni Arab tribes in the hands of the sectarian Iraqi regime (under the premiership of Nouri al-Maliki), the sectarian elements in army and the Iran-backed Shia militias had pushed a substantial number of the Iraqi Sunnis (of Arab ethnicity) to align themselves with ISIS.
But once the administration of Haider al-Abadi (who succeeded Nouri al-Maliki) managed to bring the Sunni Arabs on board by marginally wining their trust, the situation took an about-turn. The Sunni Arabs joined the US, the Iraqi army, the Kurds (the other Sunni ethnic population in Iraq), the Iran-backed Shia militias and the militias of Muqtada al-Sadr in order to fight the ISIS.
The result was obvious. The presence of ISIS in Iraq was substantially diminished.
Revival of ISIS if Iranian interference in Iraq continues
Now that ISIS's presence has largely reduced in Iraq, the Iran-backed Shia militias might again turn their guns back on the Sunni Arab population — a scenario that will pave the way for either the revival of ISIS or emergence of an ISIS-like new group/s, who will try to capitalize on the renewed sufferings of the Sunni Arabs.
Hence, it is important to curtail Iranian interference in Iraqi politics. It is important to reduce Iranian influence on the Shia militias and to disarm them, so that they can cause no harm to not only the Sunni Arabs, but also the Shias from those schools of thoughts that are different from what these militias follow.
It, thus, appears that the US Secretary of State Mike Pompeo's aforesaid condition of "Iran must respect the sovereignty of the Iraqi Government and permit the disarming, demobilization, and reintegration of Shia militias" is something that should be taken seriously by the governments of stakeholding countries (including Iraq), who then should put pressure on Iran to do exactly what Pompeo has asked to do in this regard.
France: New terrorism laws may undercut human rights and freedoms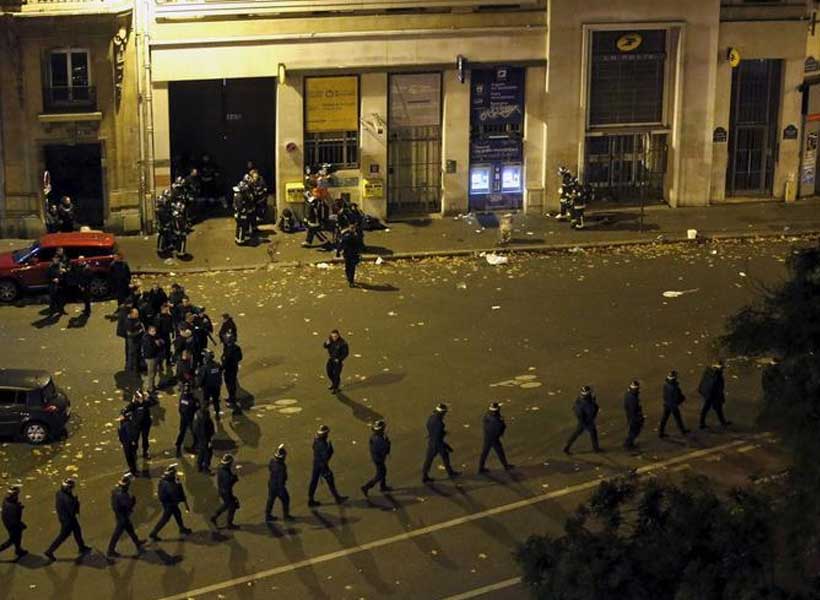 While commending efforts by the French government to combat terrorism, a United Nations rights expert has raised concerns about the effect recent counter-terrorism laws are having on fundamental human rights there, including freedom of movement, religion and association.
Fionnuala Ni Aolain, the UN Special Rapporteur on the protection of human rights said she was particularly concerned that tough new security laws passed last November, may disproportionately stigmatize and further marginalize Muslim citizens.
She said it was clear that Muslims in France "have been the community primarily subject to exceptional measures both during the state of emergency and the new law, in tandem with other counter-terrorism measures," Ms. Ni Aolain said, highlighting the example of mosque closures as an encroachment on religious freedom.
"There is no doubt that the State may lawfully engage in restrictions to protect public order, but a clear tipping point to exceptionality arises when counter-terrorism measures engage profound, sustained and potentially disproportionate effects on the enjoyment of fundamental human rights and civil liberties," she added.
At the Government's invitation, Ms. Ni Aolain visited France from 14 to 23 May where she took account of the serious security challenges faced by French authorities. But she said the on-going threat of terror attacks and pressure on security services, did not excuse how laws were being implemented.
"It is deeply concerning that the Muslim minority community is being constructed as a per se 'suspect community' through the sustained and broad application of a counter-terrorism law," she said at the end of the visit.
The new counter-terror measures came into force last November, formally ending a nearly two-year state of emergency after the 2015 terrorist attacks in Paris.
Ms. Ni Aolain expressed concerns during the emergency period, that there were insufficient checks and balances to protect against administrative measures, including freedoms of movement, privacy, religious belief and practice.
According to the Special Rapporteur's assessment, the continuing effect of these measures constitutes a de facto state of qualified emergency in ordinary French law.
She was particularly mindful of the effects these laws had on the of rights by French Muslim citizens and recommended that the Government create an independent body to oversee counter-terrorism and exceptional national security powers.
"France must continue to work in genuine partnership with all its citizens and take specific steps to prevent this conflation, which includes best practice on independent oversight, community consultation, prevention, and remedy when violations of human rights are established through legal and administrative action," underscored the UN expert.
Special Rapporteurs and independent experts are appointed by the Geneva-based UN Human Rights Council, on an honorary basis, to examine and report back on a specific human rights theme or country situation.