An interview with Anne Speckhard
"This is an account, spanning over a decade, of what happens when you do just that. Traveling through the West Bank and Gaza, into the U.S. Department of Defense prisons in Camp Bucca and Camp Victory, down the alleyways of the Casablanca slums, inside Chechnya, in the radicalized neighborhoods of Belgium, the UK, France and the Netherlands and sitting with the hostages of Beslan and Nord Ost, Dr. Speckhard gives us an account of what puts vulnerable individuals on the terrorist trajectory and what might also take them back off it.
One of the only experts to have such a breadth of experience – having interviewed over four hundred terrorists, their friends, family members and hostages – having visited, and even stayed overnight at times in the intimate spaces of terrorists' homes, interviewing them in their stark prison cells and meeting them in the streets of their shanty towns, Dr. Speckhard gives us a rare glimpse of terrorists within their own contexts"
What is your definition of Terrorism and what is the critical difference from National Liberation Movements?
There is no one definition of terrorism that has gained universal acceptance" in fact in a recent handbook of terrorism put out by Alex Schmid identifies hundreds of definitions! My own definition relies in good part on that of the U.S. FBI and State Department – I would define it as – terrorism consists of politically motivated attacks upon civilian targets by non state actors in order to instill terror and influence a wider witnessing audience. National liberation movements or so called freedom fighters who primarily and intentionally attack civilians for the purpose of influencing the political process and influencing the wider witnessing audience are terrorists by this definition and they can be distinguished from actual freedom fighters or guerrilla insurgents who fight the military and do not intentionally attack civilian targets.
What do you think are the main causes of radicalization and to what degree do you think they are really connected to religion?
I just attended a day long conference at the Hague convening some of the top experts in Europe to discuss this issue and it was difficult to come to a consensus. First of all we have to decide what is radicalization. If it is simply becoming "radical" in the sense of believing that society needs to change and trying to change the status quo it may be a good thing. If it is radicalization to violent extremism and fanaticism it is obviously not a good thing. Group dynamics, ideology, social support and individual vulnerabilities interact and all play a part in the mix for radicalizing to extremist violence. In Europe those who radicalize into extremist and terrorist movement often feel disenfranchised, marginalized have frustrated aspirations, happen upon and make strong bonds of friendship even marriage into groups that espouse violent answers, come to believe an extremist ideology, may begin to take on the traumas of others in other parts of the world and identify with them believing they are fighting for their cause. Religion is not necessary but is a strong force to identify "them" and us, to give justification for certain acts, to give courage to fight and die, to bind groups together, etc. but many ideologies can provide the same functions.
Based on your research, what are the most common events, strong enough to transform a normal citizen to a suicide bomber?
Usually a group is involved and a recruiter to encourage a person to take this role and to equip him to carry it out and to help him to reach his target. A degree of social support that exists also is very important for the person to believe it is the right thing to do. On the individual level, there must be some vulnerability to being attracted to a group that uses suicide bombing.
A group must find vulnerable individuals who can be activated into believing it and carrying it out – those who are in deep psychic pain are the most likely recruits. Violent events and trauma greatly contribute to a willingness to give one's life for the cause. In my experience a highly traumatized and bereaved individual is a great target to recruit as a suicide bomber because he or she is in enough "psychic pain" to want to exit life and may believe that in dying he or she will be reunited with those who have died before. If the group's ideology is "martyrdom" then there are many rewards for participating most importantly believing that one will gain instant entrance to paradise along with other rewards. If her group also glorifies dying that way and will make a hero of her or him it becomes even more powerful. The fact that a group and its ideology is important in the mix can be demonstrated by looking at many areas of the world where there is a lot of trauma but no terrorism and no suicide bombers. It takes a group to organize it and an ideology to believe its a good thing. Without either of these many vulnerable individuals will never go and become suicide bombers.
What are the main differences between male and female suicide bombers?
In the main they are much the same. Female bombers can cross security perimeters more easily because they can hide explosives on their bodies more easily and protest invasive body searches and they are usually expected to be innocent. Females are rarely leaders, although most suicide bombers – male or female are not leaders. The Chechens used females from the beginning – half and half with the men. There are fewer female suicide bombers in conservative Islamic middle eastern countries because the groups were afraid to use them as there were issues about getting them to the target and dressing them while still preserving their modesty and issues about arrest and imprisonment if they fail.
We are talking about political and religious motives. What about "guns for hire" and terrorism as business?
Illicit drugs and money laundering are often involved in terrorism particularly to fund the terrorist operations. If a group is hiring thugs to carry out it's acts it is still terrorism if the group is politically motivated, aiming at civilians etc.
You have talked with many terrorists. What's your stance on so-called "enhanced interrogation methods"?
some argue for the "ticking bomb" method of interrogation — that if one is believed to hold intel that can save innocent lives then it's okay to torture. I think it's a mistake. First of all how do you know your inmate is holding such information. The best intelligence is gained from creating real rapport with a prisoner and that should always be attempted before all else. In many cases it won't work initially or ever. Then intelligence may be gained by surveillance, recording conversations etc, sending in another "fake" prisoner to create rapport etc. Oftentimes that works. We should know that prison in itself is a very tough thing for most people to deal with and under circumstances of isolation and boredom some will open up and begin to talk. Others won't. I don't see the point of using violence or fear to get someone to talk as we cannot trust what one gets from a person in pain or terrorized is necessarily reliable and it also often cannot be used in court to get a conviction so it is problematic in that sense as well. And I find it morally repugnant to engage in such activities – even if we do gain by it. The truth is sometimes we do get good intel this way but we must ask ourselves do we want to be on the same level as our enemies? Likewise when our enemies gain evidence of us acting in this way they can use it against us to recruit more to their cause. We saw this when pictures of Abu Ghraib were leaked and now I think we may see it again from the graphic portrayals of violent interrogations now being depicted in Zero Dark Thirty. That's a pity.
When I worked with detainees in Iraq many were completely amazed that they were not tortured by the Americans and it created a profound positive reaction in them. Yet one could argue that if indeed innocent lives could be saved torture of any type is worth it. I don't personally agree but I do see the credence of such arguments. My own view is that to engage in any type of soft or hard torture is not worth it – it changes us so fundamentally and we can gain a lot of intel without resorting to these methods.
Why were the terrorists willing to talk to you? Do you have a powerful moment to remember?
I don't know why they trusted me but I was very gratified that they did and I learned a lot. I have asked myself many times why they talked to me? I think I won their trust by being honest — saying openly what I was studying and why (an academic study), being interested in their whole lives and the context of their lives – they living circumstances, traveling to them and taking risks to do so, being empathetic and sincere and nonthreatening, and being a psychologist who could help them to untangle parts of their own lives. Not many people get to spend an hour or two talking to a psychologist who is nonjudgmental, kind and interested in their lives. I think many got interested in themselves as they talked and opened up a lot because of that. I have many, many powerful moments to remember – for instance when at a Gaza safe house the militants there asked if I'd considered that they could take me hostage — to which I replied that I had relied on their honor not to. Alan Johnston from the BBC was taken and held hostage some months later which chills me to this day… I saw and listened to many things that moved me a lot. All of these stories are in my book which is written more like a novel than an academic treatise – although the theory is woven throughout.
Will you continue this project? Are you interested to talk with western terrorists too? Jailed members of "November 17" in Greece for example?
I would love to continue the project but I haven't funding for it at present. I did talk to western extremists in Europe as well – some in Belgium, France and Netherlands and UK. During the time I was in Greece I consciously decided to leave Greece out of the mix since my husband was serving there as U.S. Ambassador and I thought it best to keep a low profile on such work… to leave it for another day. Yes I'd love to speak with jailed Nov 17th and the violent extremists active in the Greek society even now. Many of their arguments about social injustices have validity but their endorsement and use of violence does not. And their ideology is so different from that of the militant jihadis so it would be an interesting contrast. By the way we all loved living in Greece. You have a most beautiful country, lovely culture, great food, great wine, unbelievable sea, sunshine, mountains and islands and very kind and good people! I'll never forget my time there and I hope to return again and again!
Western strategic mistake in the Middle East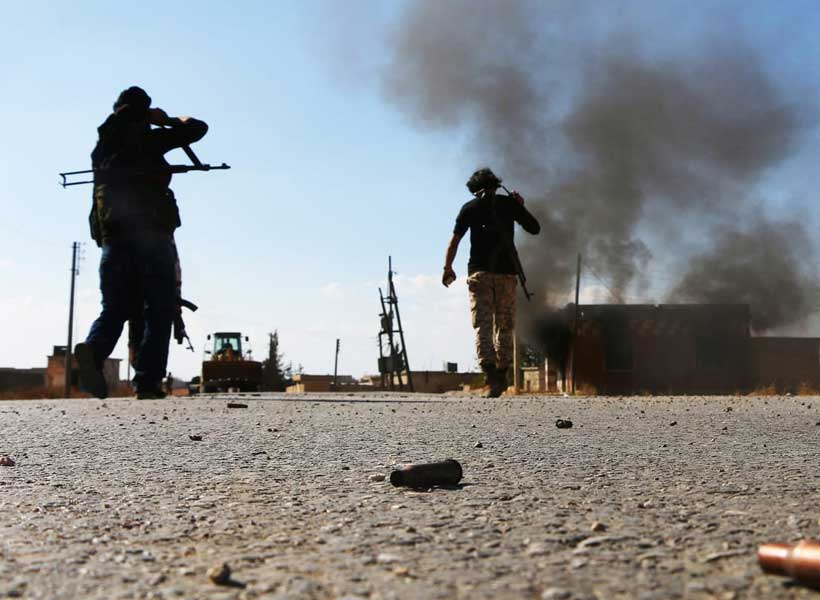 The widespread terrorist acts and catastrophic events of 2016 in Europe have revealed new approaches to extremist and radical groups to create fears among Westerners.
The investigation of the destructive actions of two past years has shown that such terrorist operations were based on networked and coordinated approaches. That is, the terrorist cells carried out their destructive actions based on a timetable group plan. In such circumstances, it is possible to observe such behaviors, given the familiarity of security guards and intelligence agencies in Europe, but it is difficult to change the approaches to monitoring such actions in the two past year. Instead of taking collective action, terrorists use the means of mass destructive actions in their new ways. In such a situation, a person kills public places instead of communicating with the supporters or members of terrorist currents such as ISIL with the aim of shedding people's blood. Events like the French Nazi Crusade, or the accumulation of people in Germany, have been blamed for such an approach. Naturally, the use of such methods and the use of public transport vehicles, or even sticks and gadgets, has provided security and intelligence agencies with a great deal of difficulty in detecting criminal agents.
Evidence suggests that in the new approaches of the ISIL, they are seeking to use any means to achieve their goals, and it is natural that in these circumstances the concept of security in Europe has a change undergone. From another perspective, the use of such practices shows that the Isis are seeking to use any means to demonstrate their power and, along with this issue, to supporters and groups that want to recruit and join terrorist groups. They order that they do not necessarily have to endure the journey to accompany them, but that pro-active agents can arrange their subversive moves at the same location. The facts indicate that the only wolves used for ISIS terrorist groups are the instigation of this issue to Westerners, which, despite the efforts of some countries to eliminate ISIS's fears, and fears of Europeans from recurring events the terrorists will not end.
ISILs are always trying to organize people from the corners of the world for terrorist acts; those who are known for wolves only because of the nature of isolation and psychological frustration. That is why, with many beliefs, this group is now considered to be the most dangerous terrorist organization. In the current situation, although the possibility of reversing and defeating ISIL in the region and eliminating the danger of the formation of the Islamic Emirate of Iraq and the Shamal seems probable, it is important to understand that different groups, including ISIS and other organized terrorist groups, are based on ideological. It seems that in such a case, the disintegration of the organization will not eliminate ISIL's thoughts, but those who have such intellectual foundations will underground forms of state-controlled current state of affairs. Continue their terrorist operations.
While the West's false policy on dual use of terrorism against the developments in the region, especially in Iraq, Yemen, Syria and Libya, is a major contributor to terrorism, the immigration of citizens from different countries, including Europe to Syria and the return of Western terrorists to Europe. Today, more than any other country in Europe is the target of ISIS attacks in Europe, which in the developments in Syria, we saw that the country adopted the strongest positions in support of irresponsible armed groups and some terrorist groups.
We are now witnessing an unholy unity among apparently secular currents claiming liberty with radical Fascist currents and their consensus over the limitation of Islamic groups and the suppression of Muslims. In fact, now, the West is not only captured by ISIS terrorist incidents, but is also threatened by extremist rightwing people who have received a high vote in some elections because of Islamophobia. The same groups that have tackled the asylum seekers have been slogans for victorious dynasties.
On the one hand, non-Muslims who carry out acts of terrorism on the basis of personal or even religious beliefs carry out terrorist acts, the westerners regard the disciples, but at the same time, any Muslim who subjugates propaganda acts based on non-Islamic and non-religious ideas of the Islamic State is a circle Muslims consider his actions taken from Quranic teachings.
Along with this, it should be noted that the West is fully aware of Saudi Arabia's role in current supporting terrorist. The evidence clearly shows the country's financial and spiritual backing of the jihadist Salafi in 2001 and Takfiri Salafi since 2011, and the US Senate's 28-page report contends. However, an attempt by Western countries to pressure Saudi Arabia or change it's political, military, and economic relations with the country does not take place.
At the beginning of the formation of ISIS, the West had the hope that with the issuance of radical Islamists to Syria and Iraq and the emergence of conflicts among Islamic countries, the Takfiris' duty would be completely determined, and the countries of the region would be involved in tribal conflicts. The formation of such a subjectivity in the West, of course, was due to the fact that the insecurity of the region would provide a platform for Islamism and their more active presence in the Middle East and West Asia, but we saw that prostitutes of the chickens return to the nest in Europe, and that the boomerang ISIS sat back in the heart of Europe.
Of course, not all terrorist attacks in Europe can be attributed to the organization of ISIS, and it seems that the basic premise of terrorists is based mainly on the basis of their thinking and reasons, such as family and mental problems, on subversive acts. ISIS, however, uses all its media capabilities to take advantage of these actions, and it has tried to magnify its operational capability by assigning individuals who have sometimes died as a result of terrorist acts and suicide attacks.
On the other hand, terrorism should be viewed as a global issue, and at the same time it should be emphasized that foreign policy of some countries and their interference in the affairs of other countries is one of the factors of the emergence and spread of terrorism. These countries must rethink their policies in order to provide a ground for the elimination of terrorism.
UN launches new framework to strengthen fight against terrorism
United Nations Secretary-General António Guterres launched a new Organization-wide framework on Thursday to coordinate efforts across the peace and security, humanitarian, human rights and sustainable development sectors.
Termed the UN Global Counter-Terrorism Coordination Compact, the framework is an agreement between the UN chief, 36 Organizational entities, the International Criminal Police Organization (INTERPOL) and the World Customs Organization, to better serve the needs of Member States when it comes to tackling the scourge of international terrorism.
Speaking at the first meeting of the Compact's Coordination Committee, at the UN Headquarters, in New York, Mr. Guterres highlighted the need to ensure full respect for international human rights standards and rule of law in countering terrorism.
"Policies that limit human rights only end up alienating the very communities they aim to protect and which normally have every interest in fighting extremism," he said, adding that as a result "such policies can effectively drive people into the hands of terrorists and undermine our efforts on prevention."
He also urged greater vigilance against the misuse of emerging technologies such as artificial intelligence, drones and 3D (three-dimensional) printing, as well as against the use of hate-speech and distortion of religious beliefs by extremist and terrorist groups.
According to the UN Office of Counter-Terrorism, the Coordination Committee will oversee the implementation of the Compact and monitor its implementation. It is chaired by UN Under-Secretary-General for counter-terrorism, Vladimir Voronkov.
At its meeting, the Coordination Committee also discussed strategic priorities for the next two years, based on the sixth review of the Global Counter-Terrorism Strategy, relevant Security Council resolutions and UN Counter-Terrorism Executive Directorate (CTED) assessments as well as Member States requests for technical help.
It also looked into the organization of work and ways to improve the delivery of an "All-of-UN" capacity-building support to Member States.
The UN Global Counter-Terrorism Coordination Compact Task Force will replace the Counter-Terrorism Implementation Task Force, which was established in 2005 to strengthen UN system-wide coordination and coherence of counter-terrorism efforts.
ISIL's 'legacy of terror' in Iraq: UN verifies over 200 mass graves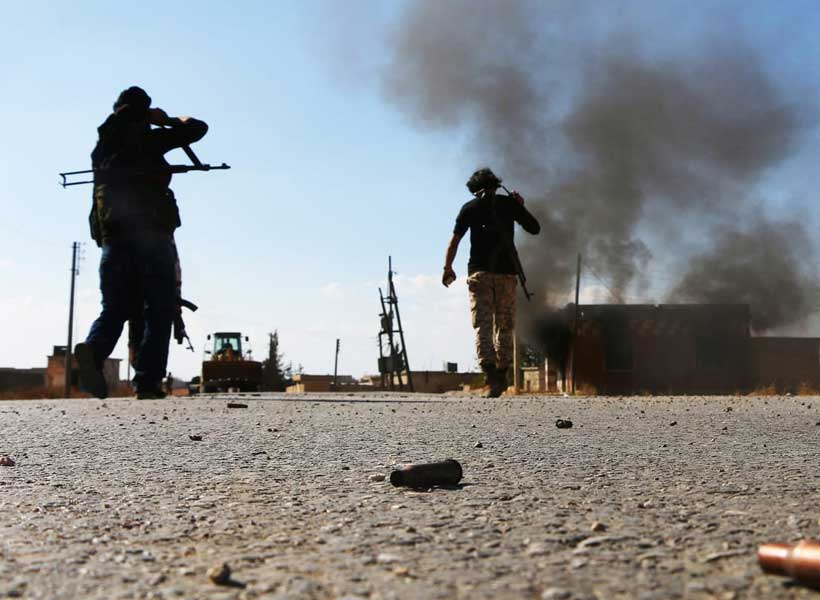 Investigators have uncovered more than 200 mass graves containing thousands of bodies in areas of Iraq formerly controlled by the Islamic State of Iraq and the Levant (ISIL/Da'esh), according to a United Nations human rights report out on Tuesday.
The Office of the UN High Commissioner for Human Rights (OHCHR) and the UN Assistance Mission in Iraq (UNAMI) said the 202 mass grave sites were found in governorates of Nineveh, Kirkuk, Salahuddin and Anbar in the north and western parts of the country – but there may be many more.
In the joint report, Unearthing Atrocities, the UN entities said the evidence gathered from the sites "will be central to ensuring credible investigations, prosecutions and convictions" in accordance with international due process standards.
Ján Kubiš, the top UN official in Iraq and the head of UNAMI, said that the mass grave sites "are a testament to harrowing human loss, profound suffering and shocking cruelty."
"Determining the circumstances surrounding the significant loss of life will be an important step in the mourning process for families and their journey to secure their rights to truth and justice," he added.
Between June 2014 and December 2017, ISIL seized large areas of Iraq, leading a campaign of widespread and systematic violations of international human rights and humanitarian law, "acts that may amount to war crimes, crimes against humanity, and possible genocide," the report states.
Traumatized families have the 'right to know'
The UNAMI-OHCHR report also documents the "significant challenges" families of the missing face in trying to find the fate of their loved ones.
At present, they must report to more than five separate authorities, a process that is both time-consuming and frustrating for traumatized families.
Michelle Bachelet, the UN High Commissioner for Human Rights, underscored that the families "have the right to know."
"ISIL's horrific crimes in Iraq have left the headlines but the trauma of the victims' families endures, with thousands of women, men and children still unaccounted for," she said.
"Their families have the right to know what happened to their loved ones. Truth, justice and reparations are critical to ensuring a full reckoning for the atrocities committed by ISIL."
Victim-centred approach needed
Among its recommendations, the report calls for a victim-centred approach and a transitional justice process that is established in consultation with, and accepted by, Iraqis, particularly those from affected communities.
It also urges a multidisciplinary approach to the recovery operations, with the participation of experienced specialists, including weapons contamination and explosives experts and crime scene investigators.
Alongside, it also calls on the international community to provide resources and technical support to efforts related to the exhumation, collection, transportation, storage and return of human remains to families, as well as their identification, particularly by helping strengthen the national Mass Graves Directorate.