An interview with Anne Speckhard
"This is an account, spanning over a decade, of what happens when you do just that. Traveling through the West Bank and Gaza, into the U.S. Department of Defense prisons in Camp Bucca and Camp Victory, down the alleyways of the Casablanca slums, inside Chechnya, in the radicalized neighborhoods of Belgium, the UK, France and the Netherlands and sitting with the hostages of Beslan and Nord Ost, Dr. Speckhard gives us an account of what puts vulnerable individuals on the terrorist trajectory and what might also take them back off it.
One of the only experts to have such a breadth of experience – having interviewed over four hundred terrorists, their friends, family members and hostages – having visited, and even stayed overnight at times in the intimate spaces of terrorists' homes, interviewing them in their stark prison cells and meeting them in the streets of their shanty towns, Dr. Speckhard gives us a rare glimpse of terrorists within their own contexts"
What is your definition of Terrorism and what is the critical difference from National Liberation Movements?
There is no one definition of terrorism that has gained universal acceptance" in fact in a recent handbook of terrorism put out by Alex Schmid identifies hundreds of definitions! My own definition relies in good part on that of the U.S. FBI and State Department – I would define it as – terrorism consists of politically motivated attacks upon civilian targets by non state actors in order to instill terror and influence a wider witnessing audience. National liberation movements or so called freedom fighters who primarily and intentionally attack civilians for the purpose of influencing the political process and influencing the wider witnessing audience are terrorists by this definition and they can be distinguished from actual freedom fighters or guerrilla insurgents who fight the military and do not intentionally attack civilian targets.
What do you think are the main causes of radicalization and to what degree do you think they are really connected to religion?
I just attended a day long conference at the Hague convening some of the top experts in Europe to discuss this issue and it was difficult to come to a consensus. First of all we have to decide what is radicalization. If it is simply becoming "radical" in the sense of believing that society needs to change and trying to change the status quo it may be a good thing. If it is radicalization to violent extremism and fanaticism it is obviously not a good thing. Group dynamics, ideology, social support and individual vulnerabilities interact and all play a part in the mix for radicalizing to extremist violence. In Europe those who radicalize into extremist and terrorist movement often feel disenfranchised, marginalized have frustrated aspirations, happen upon and make strong bonds of friendship even marriage into groups that espouse violent answers, come to believe an extremist ideology, may begin to take on the traumas of others in other parts of the world and identify with them believing they are fighting for their cause. Religion is not necessary but is a strong force to identify "them" and us, to give justification for certain acts, to give courage to fight and die, to bind groups together, etc. but many ideologies can provide the same functions.
Based on your research, what are the most common events, strong enough to transform a normal citizen to a suicide bomber?
Usually a group is involved and a recruiter to encourage a person to take this role and to equip him to carry it out and to help him to reach his target. A degree of social support that exists also is very important for the person to believe it is the right thing to do. On the individual level, there must be some vulnerability to being attracted to a group that uses suicide bombing.
A group must find vulnerable individuals who can be activated into believing it and carrying it out – those who are in deep psychic pain are the most likely recruits. Violent events and trauma greatly contribute to a willingness to give one's life for the cause. In my experience a highly traumatized and bereaved individual is a great target to recruit as a suicide bomber because he or she is in enough "psychic pain" to want to exit life and may believe that in dying he or she will be reunited with those who have died before. If the group's ideology is "martyrdom" then there are many rewards for participating most importantly believing that one will gain instant entrance to paradise along with other rewards. If her group also glorifies dying that way and will make a hero of her or him it becomes even more powerful. The fact that a group and its ideology is important in the mix can be demonstrated by looking at many areas of the world where there is a lot of trauma but no terrorism and no suicide bombers. It takes a group to organize it and an ideology to believe its a good thing. Without either of these many vulnerable individuals will never go and become suicide bombers.
What are the main differences between male and female suicide bombers?
In the main they are much the same. Female bombers can cross security perimeters more easily because they can hide explosives on their bodies more easily and protest invasive body searches and they are usually expected to be innocent. Females are rarely leaders, although most suicide bombers – male or female are not leaders. The Chechens used females from the beginning – half and half with the men. There are fewer female suicide bombers in conservative Islamic middle eastern countries because the groups were afraid to use them as there were issues about getting them to the target and dressing them while still preserving their modesty and issues about arrest and imprisonment if they fail.
We are talking about political and religious motives. What about "guns for hire" and terrorism as business?
Illicit drugs and money laundering are often involved in terrorism particularly to fund the terrorist operations. If a group is hiring thugs to carry out it's acts it is still terrorism if the group is politically motivated, aiming at civilians etc.
You have talked with many terrorists. What's your stance on so-called "enhanced interrogation methods"?
some argue for the "ticking bomb" method of interrogation — that if one is believed to hold intel that can save innocent lives then it's okay to torture. I think it's a mistake. First of all how do you know your inmate is holding such information. The best intelligence is gained from creating real rapport with a prisoner and that should always be attempted before all else. In many cases it won't work initially or ever. Then intelligence may be gained by surveillance, recording conversations etc, sending in another "fake" prisoner to create rapport etc. Oftentimes that works. We should know that prison in itself is a very tough thing for most people to deal with and under circumstances of isolation and boredom some will open up and begin to talk. Others won't. I don't see the point of using violence or fear to get someone to talk as we cannot trust what one gets from a person in pain or terrorized is necessarily reliable and it also often cannot be used in court to get a conviction so it is problematic in that sense as well. And I find it morally repugnant to engage in such activities – even if we do gain by it. The truth is sometimes we do get good intel this way but we must ask ourselves do we want to be on the same level as our enemies? Likewise when our enemies gain evidence of us acting in this way they can use it against us to recruit more to their cause. We saw this when pictures of Abu Ghraib were leaked and now I think we may see it again from the graphic portrayals of violent interrogations now being depicted in Zero Dark Thirty. That's a pity.
When I worked with detainees in Iraq many were completely amazed that they were not tortured by the Americans and it created a profound positive reaction in them. Yet one could argue that if indeed innocent lives could be saved torture of any type is worth it. I don't personally agree but I do see the credence of such arguments. My own view is that to engage in any type of soft or hard torture is not worth it – it changes us so fundamentally and we can gain a lot of intel without resorting to these methods.
Why were the terrorists willing to talk to you? Do you have a powerful moment to remember?
I don't know why they trusted me but I was very gratified that they did and I learned a lot. I have asked myself many times why they talked to me? I think I won their trust by being honest — saying openly what I was studying and why (an academic study), being interested in their whole lives and the context of their lives – they living circumstances, traveling to them and taking risks to do so, being empathetic and sincere and nonthreatening, and being a psychologist who could help them to untangle parts of their own lives. Not many people get to spend an hour or two talking to a psychologist who is nonjudgmental, kind and interested in their lives. I think many got interested in themselves as they talked and opened up a lot because of that. I have many, many powerful moments to remember – for instance when at a Gaza safe house the militants there asked if I'd considered that they could take me hostage — to which I replied that I had relied on their honor not to. Alan Johnston from the BBC was taken and held hostage some months later which chills me to this day… I saw and listened to many things that moved me a lot. All of these stories are in my book which is written more like a novel than an academic treatise – although the theory is woven throughout.
Will you continue this project? Are you interested to talk with western terrorists too? Jailed members of "November 17" in Greece for example?
I would love to continue the project but I haven't funding for it at present. I did talk to western extremists in Europe as well – some in Belgium, France and Netherlands and UK. During the time I was in Greece I consciously decided to leave Greece out of the mix since my husband was serving there as U.S. Ambassador and I thought it best to keep a low profile on such work… to leave it for another day. Yes I'd love to speak with jailed Nov 17th and the violent extremists active in the Greek society even now. Many of their arguments about social injustices have validity but their endorsement and use of violence does not. And their ideology is so different from that of the militant jihadis so it would be an interesting contrast. By the way we all loved living in Greece. You have a most beautiful country, lovely culture, great food, great wine, unbelievable sea, sunshine, mountains and islands and very kind and good people! I'll never forget my time there and I hope to return again and again!
How to stop terrorism: EU measures explained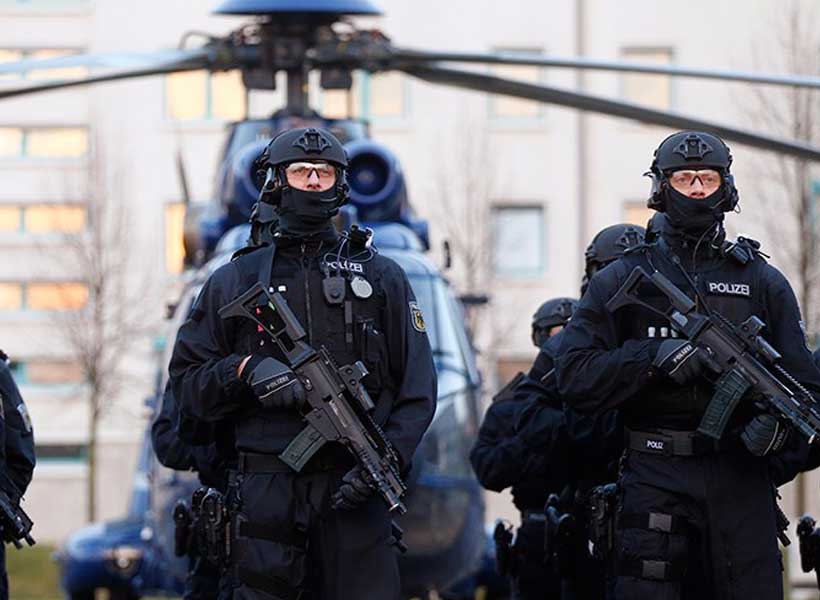 Stopping terrorism requires tackling issues such as foreign fighters, border controls and cutting off funds. Learn about the EU's counter terrorism policies.
Security is a major concern for Europeans: the vast majority (80%) want the EU to do more to fight terrorism. However, European policy makers also realise that terrorism has no borders.
EU measures to prevent new attacks run from more thorough checks at Europe's borders, to better police and judicial cooperation on tracing suspects and pursuing perpetrators, cutting the financing of terrorism, tackling organised crime, addressing radicalisation and others.
Improving  border controls
In order to safeguard security within the Schengen zone, systematic checks at the EU's external borders on all people entering the EU – including EU citizens – were introduced in April 2017.
To record the movements of non-EU citizens across the Schengen area and speed up controls, a new entry and exit registration system was agreed by Parliament and EU ministers on 30 November 2017. These new external border controls are expected to become fully functional by 2020 at the latest.
Stopping foreign terrorist fighters
At least 7,800 Europeans from 24 countries are believed to have travelled to conflict areas in Syria and Iraq to join jihadist terrorist groups, according to Europol. Although there is a decrease in travel, the number of returning foreign fighters is expected to rise if Islamic State is defeated militarily or collapses.
In order to criminalise acts such as undertaking training or travelling for terrorist purposes, as well as organising or facilitating such travel, Europe put in place  EU-wide legislation on terrorism that, together with new controls at the external borders, will help to tackle the foreign fighter phenomenon.
Making use of air passenger data
Airlines operating flights to and from the EU are  obliged to hand national authorities the data of their passengers such as names, travel dates, itinerary and payment method.
This so-called PNR data  is used to prevent, detect, investigate and prosecute terrorist offences and serious crimes. Negotiations took more than five years and Parliament insisted on safeguards for sensitive data (revealing racial origin, religion, political opinion, health or sexual orientation) and data protection.
Stepping up the exchange of information
The man who carried out the Berlin Christmas market attack used multiple identities to evade border and law enforcement authorities. This, and other similar cases, show the importance of effective information sharing between different authorities (law enforcement, judicial, intelligence) in EU countries.
The EU already has many databases and information systems for border management and internal security. The Parliament is currently focusing on rules that will enable the interoperability of the databases and allow for the simultaneous consultation of the different systems.
Europol, the EU's police agency, supports the exchange of information between national police authorities as the EU criminal information hub. In May 2016 the Parliament agreed to give more powers to Europol  to step up the fight against terrorism as well as to set up specialised units such as the European counter terrorism centre, which was launched on 25 January 2016.
Tackling the financing of terrorism
An effective measure to stop terrorists is to cut their sources of revenue and disrupt logistics. The Parliament wants EU countries to track suspicious financial transactions and charities and also look into the trafficking of oil, cigarettes, gold, gems and works of art.
MEPs have completed the latest update of the EU's anti-money laundering directive, which tightens the rules on virtual currency platforms and anonymous prepaid cards.
MEPs also managed to secure additional resources in the EU's 2018 budget to better fight terrorism and organised crime. The European Commission recently set up a blockchain observatory in response to Parliament calls to monitor virtual currencies, such as Bitcoin, to prevent them being used to finance terrorism.
Reducing access to dangerous weapons
The EU does everything possible to prevent dangerous weapons falling into the hands of the wrong people. The revised firearms directive closed legal loopholes that allowed terrorists to use reconverted weapons, for example in the Paris 2015 attacks. It requires EU countries to have a proper monitoring system, while keeping exemptions for hunters, museums and collectors.
Parliament is also pushing for better control of arms exports  and an embargo on arms exports to Saudi Arabia.
Preventing radicalisation
Most of the terrorist attacks in Europe were perpetrated by home-grown terrorists. Parliament therefore proposed measures to fight radicalisation and extremism in prisons and online by making use of education and social inclusion.
The EU's added value
The EU level is the main forum for cooperation between member states in the fight against terrorism, even though counter-terrorism policies are to a large extent the responsability of countries..
MEPs decide on a par with EU ministers on major EU counter-terrorism laws. Traditionally, Parliament makes sure fundamental rights and data protection are respected.
The EU's counter-terrorism strategy is based on four strands: prevent, protect, pursue and respond. The current framework that the European Commission follows in its proposals is the European Agenda on Security 2015-2020, which aims to facilitate cooperation between EU countries in the fight against terrorism, organised crime and cybercrime.
In recent years there have been many EU policies on counter-terrorism and it involves many people, organisations and strategies. The Parliament set up a special committee  to suggest ways to improve the efficiency and effectiveness of the EU's response to terrorism.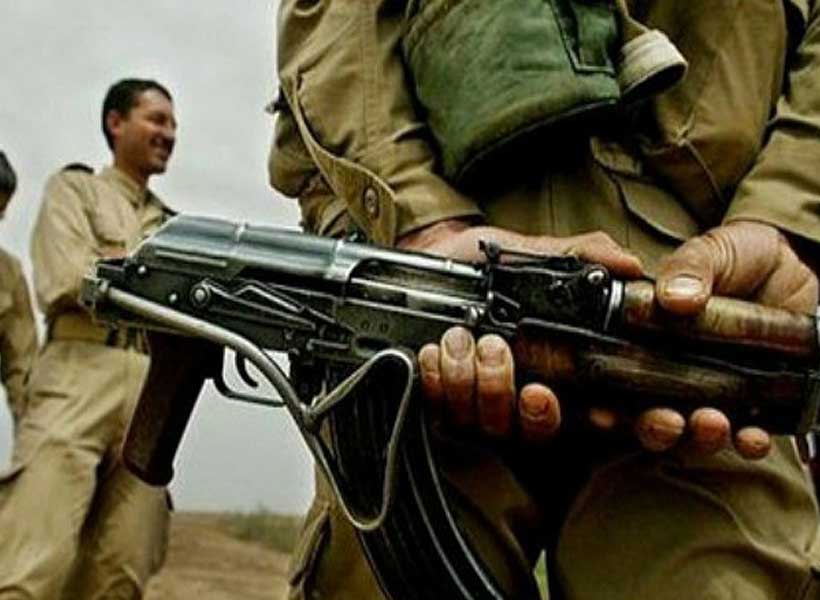 Only in the operation of the hypocrites who became famous for engineering operations, they scoured and slaughtered three soldiers and one shaft alive. Live the burning of a three-years-old girl, burn a bus with all her passengers, and even shoot a 19-years-old teenager in her mother's arms!
ISIL's global reputation as a transnational threat that has now come to the heart of Europe has made this terrorist group known in the world as one of the greatest security threats in the world today. Although we know that behind ISIL's global reputation there is a trace of American goals with the goals of Islam phobia and planning to enter the Middle East, but this global reputation is also of a different nature, perhaps the most important of which is the excessive use of violence, assassination and doping The use of the most modern media tools to reflect these broader measures. Although public opinion in the world and even our country today recognizes ISIS as the most violent and most brutal terrorist group, Iran history shows that in the past not too distant, ISIS and even in some cases have been much more brutal.
The Mojahedin-e Khalq Organization (MEK) or the same terrorist group of the hypocrites, committed crimes in Iran about three decades ago, which in some cases may have exceeded the limits of the actions of ISIS today. Of course, this is not the only point of contact between the two terrorist groups, and a look at the records. And the current situation of the Islamic Revolutionary Guard Corps (IRGC) represents more and more points with ISIS today. This comparison not only provides a more tangible retrieval of the records of the hypocrites in Iran, but also the success of the Islamic Republic in dealing with faced with the group of hypocrisy and experience of the nation of Iran and even Iraq this terrorist group, the behavioral and functional comparison of these two groups, has created the opportunity to better identify and explain more and more ISIS and its objectives to elucidate the implementation strategies to deal more effectively with it. First, the similarities between ISIL and the hypocrites must be two categories of intellectual structures and operational measures, each of which has many components for comparing and the two adapting.
Similarity in intellectual structures
The most important component in comparing the intellectual structures of these two terrorist groups is to return to the claims of Islam following these two groups. Although the hypocrites, as part of the struggle, have publicly stated that they are pursuing a Marxist approach as a method of struggle, the appearances and propaganda in this group show a claim to follow the Shi'a religion, as ISIS expresses its claim to follow Satan's religion. In one phrase, the hypocrites can be considered as Shiite and ISI brands as Sunni brand of an eclectic and deviant Islam, which merely provided the basis for creating an ideological structure in both of these groups. Both ISIS and hypocrites provided a false impression of Islam and added Providence and subjectivism have managed to apply sectarian control over their forces.
Although the explanation of the ideological deviations of these two groups and their contradiction with Islam is not boring in this debate, merely mentioning some examples of sectarian control behaviors in ISIL and the hypocrites can indicate the contradiction between these two acts and the teachings of genuine Islam. The parties during their period of activity has always applied the most important sectarian control methods to its forces, including the confinement of forces in isolated and remote communities. The organization's contributions to members' deployment sites, including the Ashraf Garrison and the French Overs Sauer base over more than three decades from the life of the hypocrites they have been able to Organizational limitations and regulations are always used as a means of isolating forces.
The group's restrictions on forces are including the lack of free access to the media, including television, newspapers and other sources of information to the prohibition of free association with family members and relatives, including the organizational laws of the group, so that the forces cannot hear anything other than the subjective implications of the leaders. And these behaviors of the hypocrites, even in the years before the revolution in the prisons of SAVAK, were observed in such a way that the members were only allowed to read the journals, books and writings of the organization, and were even prohibited from communicating with other prisoners of revolution, in order to create subjective contradictions and angled out the teeth Kilat is not formed in them.
ISIL is also today limiting its members to the use of media and electronic devices. They also prohibit free use of communication tools and even books for religious forces with religious fatwas that contain organizational orders. Acts such as Jihad-al-Nakah, which, with the earliest study of Islam, can be seen as contradictory to religious laws, is a clear example of the same is true of controlling forces. The second component is in the methods of absorbing these two groups, which is still influenced by the Muslim claim in the stage of absorption and application of mental manipulation methods for controlling and maintaining power. In other words, both groups abuse the religious sentiment and attract them in the name of religion and religion, and then they are motivated. The infallibles and hypocrites both promise, at the stage of absorbing the true and utopian Islam, that they are among the aspirations Islam, and this suggests that it can be achieved with the dedication of the members and stepping up the path of resistance.
This way, the hypocrites could convince some of its sympathizers and sympathizers from Europe to participate in the Mersad operation, which was in fact a mass suicide, in the 1980s. As for ISIS, today we see how this terrorist group uses tools as social networks attract people from Europe and bring them to the deserts of Iraq for war. However, none of the forces, after entering the organization, cannot be separated by any excuse; in fact, as the separation of a person from the organization of the hypocrites is convincing it was considered by him to be removed, in Da'ish, this is also the case with Nair what is used.
Similarity in operational measures
The first and perhaps most prominent similarity of these two groups can be seen at the height of their brutality and brutality in operational actions and assassinations. Both groups of hypocrites and ISIS use the most violence in their operations.
For example, in 1980s terrorist attacks of the hypocrites pointed out that only one operation, which later became known as the engineering operation, scratched and slaughtered three soldiers and one shaft alive. Burning live a three-years-old girl, burning a bus with all her passengers, and even firing a 19-years-old teenager in her mother's arms!
ISIS today also uses strange methods of burning cages, burning alive and etc. killing. Both groups have even met in exactly the same measure, only one example of which can be found on the Mersad scene. The hypocrites entered Mersad Hospital in Kermanshah and opposed all customary and international rules of wounding and wounded warriors in the hospital's courtyard.
During the operation, the members of the organization ordered that they target each creature and set fire to their agricultural fields. While ISIS also wounded the massacre during the attack on Mosul and did not even have mercy on the fields, trees and monuments in Syria and Iraq.
A review of the hypocrites in the 1980s shows that the purpose of such measures as the assassination of people in the street and the public in general and brutal methods of killing was only to cause general fear and fear, so that people, due to fear of being killed, cease to support Take revolution.
For this reason, we see that during the same period, the hypocrites, using their official publication and the Mojahed magazine, covered every terrorist act that they were trying to exploit widely in terms of its propaganda in society. It was also aimed at creating fear and fear. It uses harsh methods of killing and massacres and uses the most up-to-date media equipment to try to cover its actions and broadly reflect them in a very fatal view.
Today there are some ISIL terrorist acts that are almost as large as the number of weapons, video cameras present in various faces to record the incident. ISIS's rebound has been seen repeatedly in Iraq as a reflection of its actions. As a result, many cities and villages have been captured by the people in the hearts of the people without any resistance and at the lowest cost. Other common behavior of these two groups can be seen in the methods of financing. The hypocrites have steeled and looted from time to time to finance themselves. This group is both in pre-revolutionary activities, which had the money to steal from the bank and the currency exchange office, or after the revolution, whose operational units of assassination had the duty to steal after its killing every pro-revolutionary shopkeeper.
This behavior continued in Iraq with theft of its oil resources, so that millions of dollars of Iraqi oil resources were deposited into the accounts of this group. ISIL is also providing its financing today through ways such as the theft of cash from Iraqi banks in the captured cities and oil sales of the Iraqi people.
The comparison of the two groups in the political arena also yields similar results. Both the Islamic Revolutionary Guardsmen and the Islamic State are supported by the West African countries, and especially the United States, and this is due to both of them within the framework of the soft strategy of the United States of America in the region.
Manage and command, supply and circulation of arms and equipping three components of Western support for the hypocrites and ISIL terrorists. Americans, who no longer have military presence in the region either because of the imposition of financial charges or because of public exposure, use terrorist groups as proxy armies. That is why the behavior of the two groups is entirely defined in the American interests puzzle in the region.
Examples of direct American support for ISIS include the transfer of multiples military equipment from the sky (Which was later explained as a mistake!) and intelligence assistance. Meanwhile, the close association of American retired politicians with the hypocrites at the Seminars of this group in Europe is also the evidence of American support for this terrorist group.
There are, of course, many examples of US support for these two groups, and it is not in the interest of this piece, but for another example, the support of the United States of America in the region can be mentioned from both of them. The most prominent of these countries is Saudi Arabia, which is in the interests of its regional organization is producing and equipping terrorist groups in the region. Saudi Arabia's paternal and supportive attitude to the hypocrites and ISIS is also evident.
Despite all the support provided by the United States, there are limits and limits to these two groups, due to the West's equal look at both of them, these limits are common in many ways. One of the most prominent western red lines in the case of these two terrorist groups is the ban on the entry of these members into the geographical range of the Western countries. Nevertheless, neither Europe nor the United States are willing to threaten their security by accepting terrorists; ISIL is today a victim of the West.
Despite the expulsion of Iraq, the hypocrites are still in doubt as a result of the pretext of Western refugee countries to accept their terrorist members, and eventually they have only been able to find a refugee camp in Albania by way of UN consultation. What they point out it was only a part of the most important components of the similarities between ISIL and the hypocrites, and, as noted earlier, due to the similarity of the two in the functions and missions, similar methods could be used to confront them. The experience of the Islamic Republic of Iran in the conflicts of the 1980s with the hypocrites showed that the most important factor in dealing with this terrorist group is the popular forces.
This issue is easily visible in Iraq today. In the countries involved with ISIL, including Syria and Iraq in particular, just as the popular forces arrived, ISIL received deadly blows, and this issue can be described as the best way to deal with the ISIL terrorist group, with the reasons for it.
Countering Extremism: Jihadist Ideology Reigns Supreme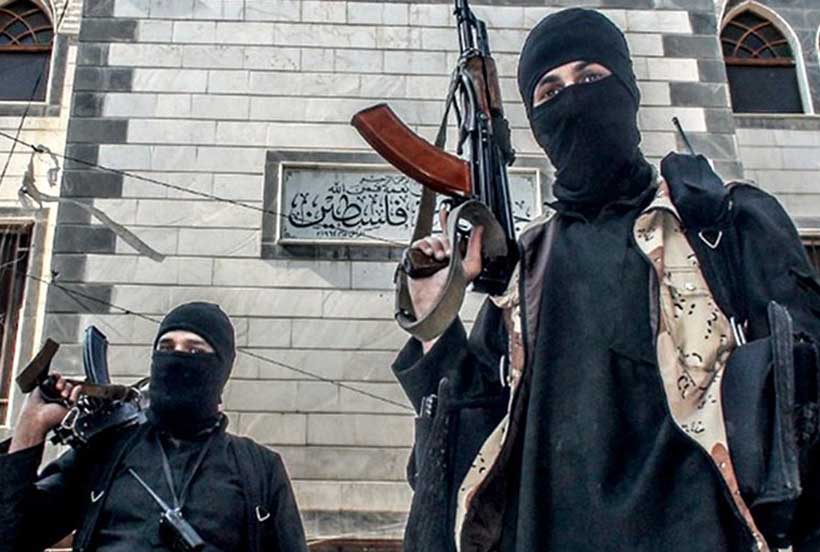 The sad truth is that governments, law enforcement, security forces, intellectuals and journalists do not have an ideological response to political violence's latest reiteration, jihadism. Moreover, the struggle against political violence, is not one that is predominantly ideological.
To add to this, mistakes are being repeated. Al Qaeda produced the counterterrorism industry in the context of a response that was focussed on law enforcement, security and military engagement. To be sure, that has produced significant results. It has enhanced security across the globe, stopped plots before they could be executed, driven Al Qaeda into caves, and deprived the Islamic State of its territorial base.
All of that, however has not solved the problem, nor has it fundamentally reduced the attraction of religiously-cloaked extremism. No doubt, social media has provided militants with a megaphone. But let's be clear: social media are vehicles, media channels, they are not drivers. Yet, much like the terrorism industry, the call for a counter-narrative has produced an industry of its own. Like the terrorism industry, it has vested interests of its own: its sustainability is dependent on the continued existence of perceived real threats.
Further troubling the waters is the fact that the public and private anti-terrorism and counternarrative industries see human rights as second to ensuring security and safety; have little interest in addressing the problem through notions of alienation, marginalization, socio-economic disenfranchisement, youth aspirations and basic rights in which counterterrorism and counter-narratives would be embedded. Aiding and abetting the problem are the ever more evident campaigns by non-egalitarian and non-inclusive democratic societies as well as autocratic Middle Eastern and North African regimes that either have reduced interest in independent analysis and reporting, seek to restrict freedoms of expression and the press, or define any form of dissent as terrorism.
The notion that one can eradicate political violence is illusionary. Political violence has been a fixture of human history since day one and is likely to remain a fact of life. Its ebbs and flows often co-relate to economic, social and political up and down turns. In other words, counterterrorism and counternarratives will only be effective if they are embedded in far broader policies that tackle root causes.
And that is where the shoe pinches. To develop policies that tackle root causes, that are inclusive and aim to ensure that at least the vast majority, if not everyone, has a stake in society, the economy and the political system involves painful decisions, revising often long-standing policies and tackling vested interests. Few politicians and bureaucrats are inclined to do so.
Starting with Al Qaeda's 9/11 attacks, militants have benefitted from the fact that the world was entering a cyclical period in which populations lose confidence in political systems and leaderships. The single largest success of Osama bin Laden and subsequent militants is the fact that they were able to disrupt efforts to forge inclusive, multicultural societies, nowhere more so than first in Europe, then the United States with the rise of Donald Trump, and exploit ripple effects in Asia.
The result is the rise of secular and religious nationalism, populism, greater acceptance of autocratic or illiberal rule, and the erosion of democratic values and institutions. Islamophobia, anti-Semitism, and other forms of ethnic and religious prejudice that no doubt existed but lived under a cloud of primarily social taboos and have become socially acceptable and often politically convenient. Of course, the refugee crisis put oil on the fire.
Nonetheless, what makes this cycle of lack of confidence more worrisome and goes directly to the question of the ideological challenge is how it differs from the late 1960s, the last time that we witnessed a breakdown in confidence and leadership on a global scale.
The difference between then and now is that then there were all kinds of worldviews on offer: anti-authoritarianism, anarchism, socialism, communism, concepts of extra-parliamentary opposition, and in the Middle East and North Africa, Arab nationalism and Arab socialism. Today, the only thing on offer are militant interpretations of Islam and jihadism.
Human rights activist and former Tunisian president Moncef Marzouki was asked in a Wall Street Journal interview why it was not only those who lacked opportunity and felt that they had no prospects and no hopes but also educated Tunisians with jobs who were joining the Islamic State. His answer was: "It's not simply a matter of tackling socioeconomic roots. You have to go deeper and understand that these guys have a dream—and we don't. We had a dream—our dream was called the Arab Spring. And our dream is now turning into a nightmare. But the young people need a dream, and the only dream available to them now is the caliphate."
Its hard to build an ideological challenge or develop counternarratives without a dream. With democracy on the defense, free market enterprise having failed significant segments of the public, and newly found legitimacy for prejudice, bias and bigotry, democratic governments are incapable of credibly projecting a dream, one that is backed up by policies that hold out realistic hope of producing results.
Autocrats are in a no better situation. The mayhem in the Middle East and North Africa is not exclusively, but in many ways, due to their inability and failure to deliver public goods and services. Saudi Crown Prince Mohammed bin Salman appeared to be holding out a dream for his kingdom. But that dream increasingly is being shattered both in Yemen and at home. Autocrats in the Middle East and North Africa are about upgrading and modernizing their regimes to ensure their survival, not about real sustainable change. Elsewhere, populists and nationalists advocating racial, ethnic and religious purity and protectionist economic policies are unlikely to fare any better.
What this means is that identifying the root causes of political violence demands self-inspection on the part of governments and societies across the globe. It is those governments and societies that are both part of the problem and part of the solution. It is those governments and elites that are at the root of loss of confidence.
Translating the need to tackle root causes into policy is proving difficult, primarily because it is based on a truth that has far-reaching consequences for every member of the international community. It involves governments putting their money where their mouth is and changing long-standing, ingrained policies at home that marginalize, exclude, stereotype and stigmatize significant segments of society; emphasize security at the expense of freedoms that encourage healthy debate; and in more autocratic states that are abetted by the West, seek to reduce citizens to obedient subjects through harsh repression and adaptations of religious and political beliefs to suit the interests of rulers.
The result is a vicious circle: government policies often clash with the state or regime's professed values. As a result, dividing lines sharpen as already marginalized, disenfranchised or discriminated segments of society see the contradiction between policies and values as hypocritical and re-confirmation of the basis of their discontent.
Creating a policy framework that is conducive to an environment in the Middle East, North Africa and South Asia that would favour pluralism and respect of human rights and counter the appeal of jihadism and emerging sectarian-based nationalism is not simply a question of encouraging and supporting voices in the region, first and foremost those of youth, or of revisiting assumptions of Western foreign policies and definitions of national security. It involves fostering inclusive national identities that can accommodate ethnic, sectarian and tribal sub-identities as legitimate and fully accepted sub-identities in Middle Eastern, North African, and South Asian, as well as in Western countries. It involves changing domestic policies towards minorities, refugees and migrants.
Inclusiveness means, that victory has to be secured as much in militant strongholds in a swath of land that stretches from the Mediterranean to the Indian Ocean as in the dismal banlieues, run-down, primarily minority-populated, suburbs of French cities that furnished the Islamic State with its largest contingent of European foreign fighters; in the popular neighbourhoods in Tunisia that accounted for the single largest group of foreign fighters in Syria and Iraq; in Riyadh, seat of a government whose citizens accounted for the second largest number of foreign fighters and whose well-funded, decades-long effort to propagate a puritan, intolerant, interpretation of Islam has been a far more important feeding ground for jihadist thinking than the writings of militant Islamist thinkers like Sayyid Qutb; and in Western capitals with Washington in the lead who view retrograde, repressive regimes like those of Saudi Arabia and Egypt as part of the solution rather than part of the problem.
In territorial terms, the Islamic States has been defeated but the problem remains unresolved. Al Qaeda was degraded, to use the language of the Obama administration. In the process, it weakened a jihadist force that increasingly had advocated a gradual approach to the establishment of its harsh interpretation of Islamic law in a bid to ensure public support. Instead of reducing the threat of political violence, the largely military effort to defeat Al Qaeda produced ever more virulent forms of jihadism as embodied by the Islamic State. It may be hard to imagine anything more brutal than the group, but it is a fair assumption that defeating the Islamic State without tackling root causes could lead to something that is even more violent and more vicious.
Defining repressive, autocratic rule and the Islamic State as the greatest threat to stability and security and the furthering of more liberal notions is problematic. In the case of the Islamic State, that definition elevates jihadism – the violent establishment of Pan-Islamic rule based on narrow interpretations of Islamic law and scripture — to the status of a root cause rather than a symptom and expression of a greater and more complex problem. It is an approach that focuses on the immediate nature of the threat and ways to neutralize it rather than on what sparked it. It also neglects the fact that the ideological debate in the Muslim world is to a large extent dominated by schools of thought that do not advocate more open, liberal and pluralistic interpretations of Islam.
That is where one real challenge lies. It is a challenge first and foremost to Muslims, but also to an international community that would give more liberal Muslim voices significant credibility if it put its money where its mouth is. Support for self-serving regimes and their religious supporters, as in the case of Saudi Arabia and Egypt, reduces the international community's choices to one between bad and worse, rather than to a palate of policy options that take a stab at rooting out the problem and its underlying causes.
There are no quick solutions or short cuts and the value of partial solutions is questionable. The key is the articulation of policies that over the medium term can help generate an environment more conducive to change rather than the continuous opting for knee-jerk reactions to events and facts on the ground.
One place to look for alternative approaches is Norway. In contrast to most reactions to political violence and expression of pro-jihadist sentiment, Norway's response to right-wing extremist Anders Behring Breivik's traumatic attacks in 2011 that killed 77 people stands as a model for how societies can and should uphold concepts of pluralism and human rights. Norway refrained from declaring war on terror, treated Breivik as a common criminal, and refused to compromise on its democratic values. In doing so, Norway offered a successful example of refusing to stigmatise any one group in society by adopting inclusiveness rather than profiling and upholding the very values that autocrats and jihadists challenge.
The result of exclusively security-focussed approaches, coupled with the exploitation of economic opportunity by autocratic Middle Eastern and North African regimes and Western governments, is an increasingly insecure region in which the creation of pluralistic societies that honour human rights seems ever more distant. Said an Egyptian Islamist militant, whose non-violent anti-government activism is as much aimed at opposing the regime of general-turned-president Abdel Fattah Al Sisi as it is designed to persuade increasingly frustrated youth that there are alternatives to nihilistic violence: "The strategy of brutality, repression and restricting freedom has failed to impose subservience. It hasn't produced solutions. Governments need to give people space. They need to prove that they can address the problems of a youth that has lost hope. We have nothing to lose if they don't." The Egyptian's inclinations pointed towards peaceful protest in favour of a more liberal society, albeit bound by Islamic morality codes; his options, however, left him little choice but to drift towards jihadism.
Edited remarks at India Foundation conference, Changing Contours of Global Terror, Gurugram, Haryana, 14-16 March 2018