An interview with Anne Speckhard
"This is an account, spanning over a decade, of what happens when you do just that. Traveling through the West Bank and Gaza, into the U.S. Department of Defense prisons in Camp Bucca and Camp Victory, down the alleyways of the Casablanca slums, inside Chechnya, in the radicalized neighborhoods of Belgium, the UK, France and the Netherlands and sitting with the hostages of Beslan and Nord Ost, Dr. Speckhard gives us an account of what puts vulnerable individuals on the terrorist trajectory and what might also take them back off it.
One of the only experts to have such a breadth of experience – having interviewed over four hundred terrorists, their friends, family members and hostages – having visited, and even stayed overnight at times in the intimate spaces of terrorists' homes, interviewing them in their stark prison cells and meeting them in the streets of their shanty towns, Dr. Speckhard gives us a rare glimpse of terrorists within their own contexts"
What is your definition of Terrorism and what is the critical difference from National Liberation Movements?
There is no one definition of terrorism that has gained universal acceptance" in fact in a recent handbook of terrorism put out by Alex Schmid identifies hundreds of definitions! My own definition relies in good part on that of the U.S. FBI and State Department – I would define it as – terrorism consists of politically motivated attacks upon civilian targets by non state actors in order to instill terror and influence a wider witnessing audience. National liberation movements or so called freedom fighters who primarily and intentionally attack civilians for the purpose of influencing the political process and influencing the wider witnessing audience are terrorists by this definition and they can be distinguished from actual freedom fighters or guerrilla insurgents who fight the military and do not intentionally attack civilian targets.
What do you think are the main causes of radicalization and to what degree do you think they are really connected to religion?
I just attended a day long conference at the Hague convening some of the top experts in Europe to discuss this issue and it was difficult to come to a consensus. First of all we have to decide what is radicalization. If it is simply becoming "radical" in the sense of believing that society needs to change and trying to change the status quo it may be a good thing. If it is radicalization to violent extremism and fanaticism it is obviously not a good thing. Group dynamics, ideology, social support and individual vulnerabilities interact and all play a part in the mix for radicalizing to extremist violence. In Europe those who radicalize into extremist and terrorist movement often feel disenfranchised, marginalized have frustrated aspirations, happen upon and make strong bonds of friendship even marriage into groups that espouse violent answers, come to believe an extremist ideology, may begin to take on the traumas of others in other parts of the world and identify with them believing they are fighting for their cause. Religion is not necessary but is a strong force to identify "them" and us, to give justification for certain acts, to give courage to fight and die, to bind groups together, etc. but many ideologies can provide the same functions.
Based on your research, what are the most common events, strong enough to transform a normal citizen to a suicide bomber?
Usually a group is involved and a recruiter to encourage a person to take this role and to equip him to carry it out and to help him to reach his target. A degree of social support that exists also is very important for the person to believe it is the right thing to do. On the individual level, there must be some vulnerability to being attracted to a group that uses suicide bombing.
A group must find vulnerable individuals who can be activated into believing it and carrying it out – those who are in deep psychic pain are the most likely recruits. Violent events and trauma greatly contribute to a willingness to give one's life for the cause. In my experience a highly traumatized and bereaved individual is a great target to recruit as a suicide bomber because he or she is in enough "psychic pain" to want to exit life and may believe that in dying he or she will be reunited with those who have died before. If the group's ideology is "martyrdom" then there are many rewards for participating most importantly believing that one will gain instant entrance to paradise along with other rewards. If her group also glorifies dying that way and will make a hero of her or him it becomes even more powerful. The fact that a group and its ideology is important in the mix can be demonstrated by looking at many areas of the world where there is a lot of trauma but no terrorism and no suicide bombers. It takes a group to organize it and an ideology to believe its a good thing. Without either of these many vulnerable individuals will never go and become suicide bombers.
What are the main differences between male and female suicide bombers?
In the main they are much the same. Female bombers can cross security perimeters more easily because they can hide explosives on their bodies more easily and protest invasive body searches and they are usually expected to be innocent. Females are rarely leaders, although most suicide bombers – male or female are not leaders. The Chechens used females from the beginning – half and half with the men. There are fewer female suicide bombers in conservative Islamic middle eastern countries because the groups were afraid to use them as there were issues about getting them to the target and dressing them while still preserving their modesty and issues about arrest and imprisonment if they fail.
We are talking about political and religious motives. What about "guns for hire" and terrorism as business?
Illicit drugs and money laundering are often involved in terrorism particularly to fund the terrorist operations. If a group is hiring thugs to carry out it's acts it is still terrorism if the group is politically motivated, aiming at civilians etc.
You have talked with many terrorists. What's your stance on so-called "enhanced interrogation methods"?
some argue for the "ticking bomb" method of interrogation — that if one is believed to hold intel that can save innocent lives then it's okay to torture. I think it's a mistake. First of all how do you know your inmate is holding such information. The best intelligence is gained from creating real rapport with a prisoner and that should always be attempted before all else. In many cases it won't work initially or ever. Then intelligence may be gained by surveillance, recording conversations etc, sending in another "fake" prisoner to create rapport etc. Oftentimes that works. We should know that prison in itself is a very tough thing for most people to deal with and under circumstances of isolation and boredom some will open up and begin to talk. Others won't. I don't see the point of using violence or fear to get someone to talk as we cannot trust what one gets from a person in pain or terrorized is necessarily reliable and it also often cannot be used in court to get a conviction so it is problematic in that sense as well. And I find it morally repugnant to engage in such activities – even if we do gain by it. The truth is sometimes we do get good intel this way but we must ask ourselves do we want to be on the same level as our enemies? Likewise when our enemies gain evidence of us acting in this way they can use it against us to recruit more to their cause. We saw this when pictures of Abu Ghraib were leaked and now I think we may see it again from the graphic portrayals of violent interrogations now being depicted in Zero Dark Thirty. That's a pity.
When I worked with detainees in Iraq many were completely amazed that they were not tortured by the Americans and it created a profound positive reaction in them. Yet one could argue that if indeed innocent lives could be saved torture of any type is worth it. I don't personally agree but I do see the credence of such arguments. My own view is that to engage in any type of soft or hard torture is not worth it – it changes us so fundamentally and we can gain a lot of intel without resorting to these methods.
Why were the terrorists willing to talk to you? Do you have a powerful moment to remember?
I don't know why they trusted me but I was very gratified that they did and I learned a lot. I have asked myself many times why they talked to me? I think I won their trust by being honest — saying openly what I was studying and why (an academic study), being interested in their whole lives and the context of their lives – they living circumstances, traveling to them and taking risks to do so, being empathetic and sincere and nonthreatening, and being a psychologist who could help them to untangle parts of their own lives. Not many people get to spend an hour or two talking to a psychologist who is nonjudgmental, kind and interested in their lives. I think many got interested in themselves as they talked and opened up a lot because of that. I have many, many powerful moments to remember – for instance when at a Gaza safe house the militants there asked if I'd considered that they could take me hostage — to which I replied that I had relied on their honor not to. Alan Johnston from the BBC was taken and held hostage some months later which chills me to this day… I saw and listened to many things that moved me a lot. All of these stories are in my book which is written more like a novel than an academic treatise – although the theory is woven throughout.
Will you continue this project? Are you interested to talk with western terrorists too? Jailed members of "November 17" in Greece for example?
I would love to continue the project but I haven't funding for it at present. I did talk to western extremists in Europe as well – some in Belgium, France and Netherlands and UK. During the time I was in Greece I consciously decided to leave Greece out of the mix since my husband was serving there as U.S. Ambassador and I thought it best to keep a low profile on such work… to leave it for another day. Yes I'd love to speak with jailed Nov 17th and the violent extremists active in the Greek society even now. Many of their arguments about social injustices have validity but their endorsement and use of violence does not. And their ideology is so different from that of the militant jihadis so it would be an interesting contrast. By the way we all loved living in Greece. You have a most beautiful country, lovely culture, great food, great wine, unbelievable sea, sunshine, mountains and islands and very kind and good people! I'll never forget my time there and I hope to return again and again!
Countering Terrorism: 2023 and Beyond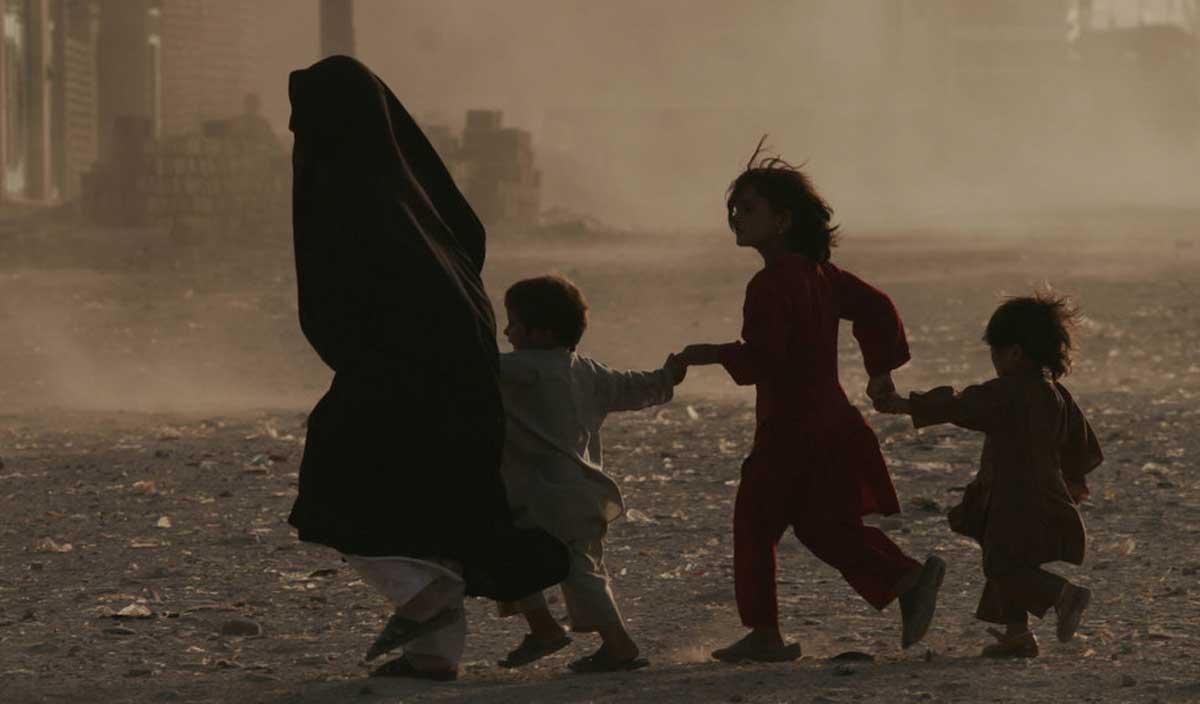 Pakistan has carried three significant issues from 2022 into 2023. These include political instability, a dwindling economy and resurging terrorism. With respect to terrorism, Afghanistan has assumed centre stage. Following the withdrawal of US forces on 15 Aug 2021, there was initial jubilation in Pakistan over Taliban's triumph. It stemmed from the perception that US military presence in the region and drone strikes were the leading sources of regional instability.
2022 ended for Pakistan with an upsurge in terrorist activities and accordingly the New Year started with a meeting of the National Security Committee (NSC). The press release following the meeting reiterated NSC's resolve to 'have zero tolerance for terrorism in Pakistan and reaffirmed its determination to take 'on any and all entities that resort to violence.' This is a welcome decision by the government and state organs.
Pakistan's counterterrorism (CT) efforts gained momentum following the unprecedented Army Public School (APS) massacre of 2014. Some have compared it to Pakistan's 9/11. The tragedy was relatable to all of Pakistan regardless of the so-called ethnic, regional or sectarian divides. The inhumane attacks brought the civil and military leadership together in assigning this scourge of terrorism the priority that it deserved. The most prominent outcome was a National Action Plan on countering terrorism that enjoyed broadest possible political support.
Subsequently, the united stance against terrorism enabled unprecedented successes in rooting out terrorism. However, it appears that the reduction in terrorist activities led to a sense of complacency which was further aided by growing political polarisation that had more to do with differences on domestic, economic and foreign policy issues. Unfortunately, the US withdrawal from Afghanistan occurred at a time when Pakistan was struggling with internal politics. Apparently, the eventual prevalence of Afghan Taliban against a super power that they had been resisting for two decades, emboldened the Tehreek-e-Taliban Pakistan (TTP) to think that it could similarly attrite the Pakistani nation and its state organs.
TTP's motivation seems to be misplaced for primarily three reasons. First and foremost, the Armed Forces and Law Enforcement Agencies (LEAs) of Pakistan are fighting this war to provide a safe and secure environment to the future generations of the country – including their own children; unlike the US and coalition forces that neither had a clear objective nor a consistent policy to follow. Second, much of Afghan Taliban's acceptance at the domestic level was based on the fact that they were fighting a foreign occupant – which is not the case for TTP. Thirdly, the Afghan Taliban assumed power by virtue of force rather than the will of the public and that is why they struggle to gain legitimacy at home and abroad.
Pakistani political leadership might differ on the possible approaches to dealing with this issue, but there certainly is no appetite for letting the TTP and associated factions consolidate power to a degree that they are able to challenge state's writ at a level comparable to yesteryears. However, display of a united front by the various ruling parties at the Centre and provinces will help demonstrate that there will be no tolerance for terrorist activities no matter which political party assumes power.
TTP's threat against the leadership of two ruling parties is an attempt to exploit the current domestic political divide. Political mudslinging on this issue only helps the enemy's cause. The ongoing struggle for power between the political parties should not enable TTP to consolidate power in the interim period. Otherwise, it will become a greater threat for the next government to deal with. During the previous election years, terrorist outfits were successful in targeting the leadership of various political parties during their election campaigns and arguably changing the election outcomes by terrorising the electorate. It is in shared interest of all the political parties to avoid a repeat of such a scenario.
While the politico-military leadership establishes a united front at home, it will be important to deny external actors the ability to exploit Pakistan's internal situation. Pakistan has been at the receiving end of accusations even as it presents irrefutable evidence of external involvement in terrorist activities inside the country. As Pakistan continues to expose foreign involvement, it ought to simultaneously deny foreign actors fertile ground to exploit at home. Previously, the foreign threat was limited to the Eastern front but now it has expanded at an unprecedented level to the Western front where the Taliban government is either complicit or unable to check use of its territory to launch terrorist attacks against Pakistan.
2023 is likely going to be the year of General Elections in Pakistan. Whichever party assumes power, it is important that it looks at counterterrorism as a long-term operation that will require broader political support, less in-fighting and an ability to stay the course impervious of temporary gains and setbacks which will inevitably be a part of the process.
A Rift Getting Deeper: TTP and IEA parting their ways?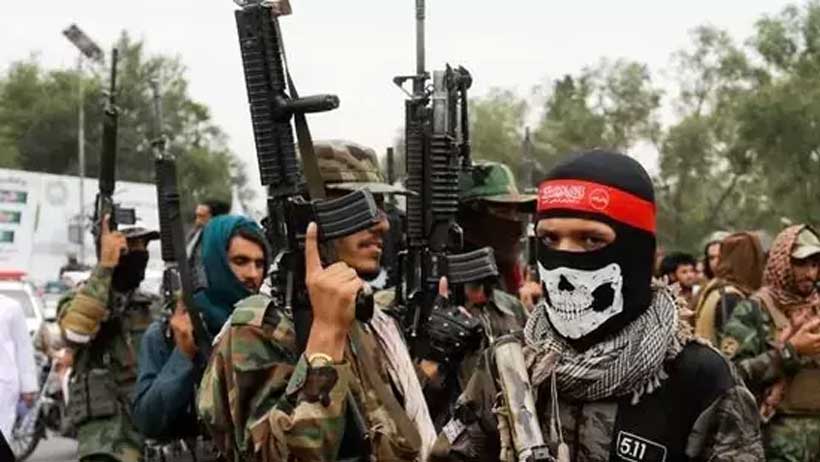 A few days ago, an alleged audio of Tahreek Taliban Pakistan (TTP) chief, Noor Wali Mehsud has caught the attention of those who keep a close eye on terrorist groups operating in Pakistan, especially Tahreek e Taliban Pakistan (TTP). Through this audio, Noor Wali has sent a message, to TTP fighters to pick up arms against the Islamic Emirate of Afghanistan (IEA) after its search operation in provinces along the Pak-Afghan border. Since the takeover of Kabul, some security analysts had predicted the possible collaboration of IEA with TTP. Still, the evolution of TTP strategies and its ideological shift from being a branch of IEA to being an opponent of IEA was observed. Only those who have kept a sharp eye on TTP activities know that TTP is now a threat to the Islamic Emirate of Afghanistan.
The reason behind the shift in TTP's strategies:
What compelled TTP to give such a big statement? This question comes to everyone's mind, the below discussion is made in context to this question. The ideological standing of both TTP and IEA is far different. Afghan Taliban are ethnic nationals. They have only fought a war against foreign forces for Afghan territory and have never claimed any region beyond the borders of Afghanistan. However, TTP has long taken inspiration from Al-Qaeda, which has expansionist objectives and deadly takfiri ideology to create a falsified identity of believers and non-believers, only to legitimize its terror activities in the name of Islam. Hence, following the footprints of such a radical organization, there is a significant possibility that TTP will join hands with ISKP against IEA.
Question of natural and forced alliance:
Since the Kabul takeover, TTP has tried to align with IEA, thus, giving it the camouflage of a natural alliance. TTP's leadership also manifested this narrative in its statements and activities. But the ideological drift and conflicting objectives show that TTP's so-called alignment with IEA was one-sided and enforced. After the Kabul takeover, TTP tried its well to be a part of IEA but by rigid stance, IEA always cleared in their statement that TTP and IEA are two different groups, having different inspirations and goals.
Pakistan's role that TTP in using Afghan soil:
Pakistan has been fighting TTP since 2003. In April 2022, Pakistan Air Force (PAF) struck the hideouts of Tehreek e Taliban Pakistan along the Durand Line. This strike highlighted that a group within IEA was keen on providing safe havens to TTP. Hence, diplomatic pressure was mounted on IEA to eradicate TTP from the strategic provinces of Kunar and Khost.
Chance of Mutual tussle between TTP and IEA:
Is there another conflict going to happen in the region? Now, the battle is the same, but the opponents are different. The so-called narrative that claims IEA and TTP were on the same table is wrecking after TTP chief Noor Wali Mehsud and IEA spoke's person Zabiullah Mujahid's statements." They are not, as an organization, part of IEA, and we don't share the same objectives," Zabiullah Mujahid said in reaction to TTP chief Noor Wali Mehsud's claims of being a part of the IEA. Now, the TTP chief has alerted his fighters for war. It would create complexities in the region. IEA acted as a mediator between the government of Pakistan and TTP to make peace in the region. Additionally, Zabiullah mujahid also mentioned that We advise TTP to focus on peace and stability in their country. This is very important so, they can prevent any chance for enemies to interfere in the region, and we request Pakistan to investigate their demands for the better of the region and Pakistan.
Mujahid added that the TTP was Pakistan's internal matter "The IEA stance is that we do not interfere in other countries affairs. We do not interfere in Pakistan's affairs."
After this emerging rift, would it be possible for IEA to counter TTP? IEA is struggling to stabilize the state after Kabul take over. Nowadays, Afghanistan's security and economy are on the verge of chaos. It would not be able to engage in other conflicts nor do they have the power to do so. And if they engaged in battle with TTP, an alliance of ISKP and TTP can hurt Afghanistan. But if they counter them, there is a chance to get international sympathy and maybe recognition because it will endorse the Doha agreement, as Recognition has become a dire need in Afghanistan.
Conclusion:
In a nutshell, it won't be inappropriate to assume that another war will break out, and it is likely more drastic than the last ones. Despite all the hurdles, it is an opportunity for IEA to gain global sympathy for its recognition and to legitimize its regime. If the IEA becomes successful in convincing the world by taking action against terrorist outfits and extremism in its ranks, it will not only pave the way for its recognition but also meet with the minutes of the DOHA Accord to not allow any violent non-state actor to operate within Afghan territory.
Pakistan in a quagmire: Resurgence of terrorism along with its relations with Afghanistan
When Taliban took over Kabul in August 2021, a large faction of the Pakistani society including mainstream politicians amused the fact that reins of Kabul had become in control of Taliban. One obvious reason for this felicitation was the much awaited perceived stability in neighboring Afghanistan which had direct impact on Pakistan. The other reason for jubilation in some factions was about the solidarity with regards to the identity of Afghan people. As brotherly nation, perseverance of Afghan people against the scourge of prolonged war, that too against the strongest military alliance, was a matter of inspiration for many in Pakistan. However, the formal response of the government was very much aligned with the global response. Islamabad did not officially recognize the interim government of Taliban. The eventful month of August, 2021 was followed by some key developments.
Considering the geo-political change in the neighboring Afghanistan, Pakistan started to rethink its strategy at the western border. Through a backdoor channel, Islamabad approached the Taliban government to ensure the security of its western border from the hideouts of TTP living in Afghanistan. In short, Pakistan wanted the Taliban government to take strong action against TTP. However, in response to that, Kabul with TTP onboard, came up with a "quid pro quo plus" approach. It urged the Pakistan's government to have a formal agreement with TTP which later on proceeded through a back door channels. In the agreement, TTP agreed for so called cease-fire along and inside Pakistan's territory in exchange for cessation of Pakistan's military operation against TTP. Moreover, the strangest of demands that Pakistan agreed to, was providing, the previously expelled TTP associates, with permission to come back and reside in districts of the tribal area. On the other hand, second critical development following the fall of Kabul, was Pakistan's stance in the international community with respect to humanitarian concerns in Afghanistan. Pakistan's foreign minister repeatedly urged the International community to establish a meaningful dialogue and engagement with the fragile state of Afghanistan to help the people of Afghanistan. He frequently argued that alienation of a rouge actor prompts even harsher human rights violation by that actor. Hence the world should not neglect Afghanistan and the people of Afghanistan Rather, it should accept the reality and engage with Afghanistan.
However, it is extremely unfortunate to write that, both the aforementioned developments, gave rise to a Pro-Taliban sentiment vis-à-vis Pakistan. Nevertheless, the same sentiment has often been misrepresented in the western literature, and the same narrative has also been used to demonize Pakistan at the international forums. However, in reality Pakistan had been the most affected country by terrorism and it had been fighting against the scourge of terrorism since over a decade now. What is even more unfortunate is that in the recent past, TTP announced to resume its nefarious terrorist activities in Pakistan. As a result, a spike in terrorist events specifically in KPK province has been witnessed. The December 21st,2022 military operation is a testament to aggravating law and order situation in the country, in which a group of 25 TTP associated terrorists had been killed, while holding a CTD compound, hostage in Bannu.
Because there is a resurgence of terrorism coupled with the international criticism due to perceived relations with Afghanistan under Taliban. "Pakistan is appeared to be in a quagmire."
Now, what Pakistan can pursue to undo this, is to redevise a comprehensive plan of action against terrorism in KPK and former FATA. It should also formulate a clear strategy at the western border not to tolerate any presence as well as influx of militants from Afghanistan. Moreover, for future, the state of Pakistan should also learn from the abysmal agreement that it went in with a Non-State Actor (NSA). For NSA's an agreement is nothing more than a concealing tool for a limited survival. It is because of the three reasons. First, an agreement is always done between two responsible actors; terrorist group like TTP has no burden of responsibility neither in a domestic setting nor at the international level. Whereas, a sovereign state has immense responsibility at the domestic and international level. Second, an agreement between two states holds significance because of the perceived repute in the international system, Whereas, for a non-state actor like TTP, International reputation never comes into the equation as such groups are already infamous for their terrorist agenda. Third, States are mostly bound to stick fast to their bilateral or multilateral agreements, because of the fear of diplomatic and economic sanctions once they pull back from the agreement. Whereas in case of Non-state actors, there exist no such incentive to remain in the agreement.
Considering all the three reasons, it is quite evident that engaging with TTP for so called ceasefire agreement was neither viable nor will it ever be, particularly because, as a state, Pakistan would have to offer a lot in exchange to absolutely nothing. Moreover, because of such an agreement, Pakistan would itself invite criticism from the already skeptical international community. Hence for Pakistan, no tolerance policy against terrorism is the only option possible in order to lower domestic and international cost simultaneously.