Radical Islam Passing through Greece
Greece is an E.U., NATO and Eurozone country that has traditionally strong links with the Islamic world due to the geographical proximity with the Middle East and North Africa and the Ottoman rule that lasted four centuries, along with numerous historical encounters with Islam since the Middle Ages.
Currently the country faces a debt crisis that, apart from its obvious disastrous financial consequences both in a domestic and in a global scale, also raises security concerns related to terrorist networks of Islamist origin.
Recent upheavals in Maghreb and the Middle East pertain to Greek and European security as well.
Presently, the country hosts a Muslim minority that is a remnant of the Ottoman Empire, but also an expanding Islamic population from the Arab countries and Pakistan that enter Greece in significant number as illegal immigrants. Corporations in the country, such as banking institutions, tourist companies and real estate firms are in control of Islamic funds, whereas countries such as Egypt, Saudi Arabia, Iran, Turkey and Libya can be considered significant trade partners of Greece.
The wider picture
In Athens, Greece, the Iranian Saderat bank is hosted, which is a U.S black-listed institution due to alleged links with Hezbollah. Iran covers 25 percent of Greece's oil needs per annum and segments of its natural gas needs. There are indications that Hezbollah groups are operating in a logistical-support basis in Athens by gathering funds through tobacco contraband over the past years, as a 2007 report by American collective security research outlined.
In a broad sense, Greece, due to a mixture of its geographical placement, history and business links, is considered a gateway for the Islamic element in close proximity to the European Union and the Balkans, and over the past 10 years it has become one of the main transit territories for Islamic-originating illegal immigration to Europe.
Until now Greece does not seem to have a particular issue of Islamic fundamentalism. Nevertheless, as aptly described in a 2009 U.S. State Department report on terrorism, "Greece is increasingly an E.U. entry point for illegal immigrants coming from the Middle East and South Asia, and there was concern that it could be used as a transit route for terrorists travelling to Europe and the United States. The number of illegal immigrants entering Greece, especially through the Aegean Sea, increased dramatically in 2008 and 2009, with more than 100,000 illegal immigrants, nearly half of whom originated from North Africa, the Middle East and South Asia, arrested each year."
Presently in Greece, there seems to be activity within radical Islamic elements as well as gradual projection of Islamic political entities through the use of Greek nationals.
A revelation by the infamous WikiLeaks telegrams showed that the ex-U.S. ambassador in Athens, Daniel Speckhard, has noted the danger of the nexus between Greek domestic terrorist groups and Islamic groups, including those from Iran, as he was informed by the then-Greek minister of public Order, Michalis Chrysohoidis. The leaked telegram was presented by the Greek weekly paper To Vima along with further analysis that points out that the fears expressed are of valid nature.
In 2007 a rocket launch attack with an RPG against the American Embassy in Athens was carried out by the Greek group Revolutionary Struggle, which stated in its proclamation note support for Hezbollah in Lebanon. In 2009 the Greek weekly To Proto Thema reported that Greek leftist terrorists seem to have been trained in Lebanon in paramilitary camps operated by Islamists.
In a special report by the French daily Le Figaro, on December 21, 2010, the case of the route of Islamic terrorists from Lebanon to Europe was noted with significant details. The Lebanese Army Cornell Mahmoud Issa noted to the French journalists that since November 2010, some 20 extremists managed to escape from a camp where they were kept in Lebanon and found their way to the European Union. He stated that already the authorities had been notified on an international level, although he admitted that this is a difficult task. The French security authorities believe that this is the case of a new jihad mission heading towards European metropolises.
In classified documents that were in possession of radical groups in Lebanon, it was noted that three men managed to leave the camp through Syria and Turkey and up to Greece and Bulgaria with the assistance of illegal immigrant transport networks managed by Turks. They managed to acquire fake IDs and were finally caught by a common operation of the Bulgarian and Greek authorities. That case was closely monitored by British and French intelligence due to the fact that these two countries were the ultimate destination of the Lebanese group. Mahmoud Issa stated that more cases are to be found that evade the authorities so far.
Incidents of interest
According to the pre-9/11 French intelligence report, American interests in Greece and Cyprus were considered by Osama bin Laden's network as targets. Citing a DGSE document, To Vima reported that members of al Qaeda, mostly located in Beirut, in cooperation with Taliban officials and other armed groups, were planning to hijack airplanes between March and September 2000, yet it was never carried out due to various logistical and operational disagreements.
European intelligence agencies have also reported that about 20 Arab fundamentalists have been arrested in Britain, Italy, Portugal, France and the Netherlands for having in their possession forged Greek passports, according to a 2007 revelation by the Greek daily Ta Nea and for the period 2001-2006.
In another notable case, in September 2005 Moroccan Anwar Mazrar— one of the leading Al Qaeda operational terrorists in Europe—was arrested on the Greek-Turkey border while attempting to travel to Greece on the Istanbul-Thessalonica bus service. Mazrar had been accused of being a leading member of terrorist groups in Morocco and also of having ties with al Qaeda. It was revealed that Mazrar was planning to stay in Greece for a while as an illegal immigrant and then move on to Italy and plan two bombing attacks.
Mazrar regularly travelled from Milan, Italy, to Algeria, Syria and Turkey. Greek authorities suspected that he was interested in setting up a base of support in Greece and use the country as a safe haven between Italy and the Middle East. In 2005, immediately after the capture of Mazrar, there was a boost in surveillance by the Greek authorities of suspected Islamist radicals in the country. Cooperation between Greece, the United States, France, Italy and the United Kingdom intensified in that sector.
Towards the end of 2010, various press reports claimed that radical Islamic action was increasing in the center of Athens, and the issue became widely publicized after it was brought to Parliament via the LAOS political party, which demanded state explanations on the issue and proper notification of security forces. According to statements by several Greek politicians, the country hosts amongst its illegal immigrant population radical cells and quite possibly "al Qaeda sleeping cells."
In another case in 2005, the so-called "Pakistani abduction case," 28 Pakistani immigrants were allegedly kidnapped by Greek intelligence agents in Athens. That case was connected to the cooperation between Greek and U.K. authorities following the July 2005 bombings in London, but was also the first notable case of accusation of the Greek state by Islamic organizations that Greece is actively turning against the Islamic element and taking harsh measures in the "war against terror." The Greek weekly newspaper Proto Thema disclosed the names of 15 alleged Greek agents and an MI6 spy chief allegedly involved with kidnapping and torturing the Pakistanis eight days after the London bombings of July 7, 2005. There was widespread support by leftist groups that demanded through a series of legal actions and demonstrations the punishment of the Greek and U.K. security members involved.
According to all data up to now, the Pakistani immigrants were somehow connected, probably via mobile phone SMS texting and conversations, with the terrorist group responsible for the July 2005 bombings in London. Although six years have passed, Greek and U.K. authorities have not revealed the extent of the involvement of these immigrants.
In early 2011, the Greek media revealed information mainly derived from WikiLeaks that U.S. diplomats in Athens had since 2006 information that there is a nexus between illegal immigrant trafficking networks from Pakistan and terrorists groups in that country that profit from that illicit market. American diplomats at that period in Athens met with their Pakistani counterparts and then provided to Greek authorities several names of traffickers suspected with links to terrorists.
According to the State Department, the Greek authorities didn't take any action, and one Pakistani diplomat who served in Athens at that period, in a conversation with an American officer, commented that he suspects "Greek security officials may be involved in covering the traffickers."
In July 2009 Abu Sanjat, am Iraqi citizen wanted by Interpol due to his involvement with terrorist attacks in Baghdad, was arrested in Greece. His arrest was a joint Greek-American-Iraqi operation. According to media reports, he was one of the main ringleaders of al Qaeda in Iraq who wanted to expand the network into Europe. He came to Greece as an illegal immigrant by crossing the borders with Turkey and joined a team of another 20 immigrants. When he was arrested he had forged papers identifying him as a Palestinian refugee claiming political asylum.
In 2006 another case of interest took place in the Athens international network. According to reportage by the Greek daily paper Kathimerini, an imam and Pakistani citizen wanted for terrorist attacks and homicide was arrested as he was flying from the United Kingdom, where he lived in a provincial town. The police investigation revealed that his purpose of visiting Athens was to enact a series of religious seminars for the expanding community of Pakistani immigrants in the city. Although there was an international arrest warrant against him by authorities of Pakistan, he was able to pass through the airport controls in London before taking his flight to Athens. That particular incident alarmed the Greek authorities who surprisingly were able to map an emerging social network of Pakistani radical Islamists in Greece before they were able to commit illegal activities or terrorist actions.
Overall
Greece's geographical placement, in addition to the wider culminations in the Mediterranean that have unfolded over the past year, has sounded alarm bells over the peril of the country being used as a regional logistics hub for international Islamic terrorists and a breeding ground of radicals amongst the communities of illegal immigrants from Islamic countries.
A Greek intelligence service report that was leaked in April 2011 in the Greek daily paper Ethnos points to a definite nexus between international organized crime, illegal immigration trafficking, and the communities of Islamists in the country who in their turn finance and form NGOs in order to attain influence in the local society. The danger of infiltration of terrorists in all of the above is also highlighted.
The main known countermeasures that have been taken by the Greek authorities include increased exchange of intelligence with partner countries, technological upgrade of surveillance equipment, and infiltration of suspected radical and terrorist cells.
France: New terrorism laws may undercut human rights and freedoms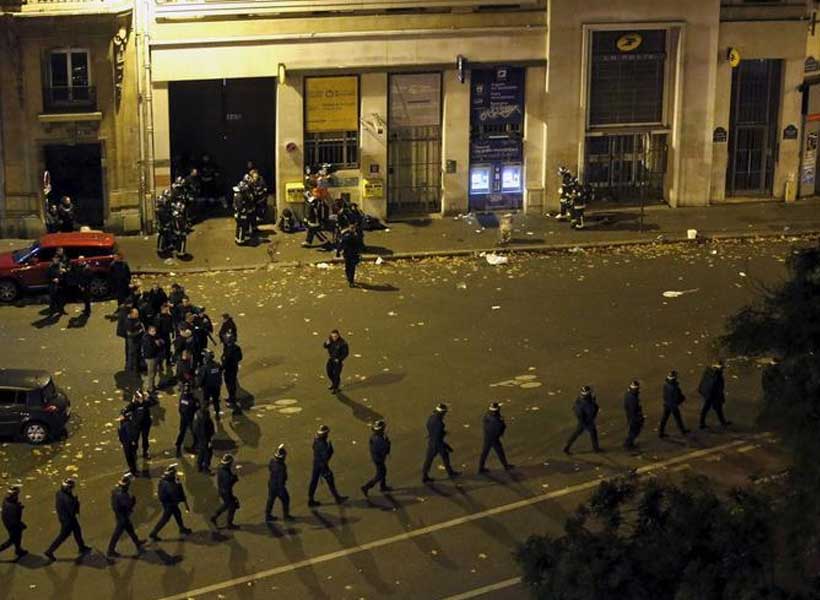 While commending efforts by the French government to combat terrorism, a United Nations rights expert has raised concerns about the effect recent counter-terrorism laws are having on fundamental human rights there, including freedom of movement, religion and association.
Fionnuala Ni Aolain, the UN Special Rapporteur on the protection of human rights said she was particularly concerned that tough new security laws passed last November, may disproportionately stigmatize and further marginalize Muslim citizens.
She said it was clear that Muslims in France "have been the community primarily subject to exceptional measures both during the state of emergency and the new law, in tandem with other counter-terrorism measures," Ms. Ni Aolain said, highlighting the example of mosque closures as an encroachment on religious freedom.
"There is no doubt that the State may lawfully engage in restrictions to protect public order, but a clear tipping point to exceptionality arises when counter-terrorism measures engage profound, sustained and potentially disproportionate effects on the enjoyment of fundamental human rights and civil liberties," she added.
At the Government's invitation, Ms. Ni Aolain visited France from 14 to 23 May where she took account of the serious security challenges faced by French authorities. But she said the on-going threat of terror attacks and pressure on security services, did not excuse how laws were being implemented.
"It is deeply concerning that the Muslim minority community is being constructed as a per se 'suspect community' through the sustained and broad application of a counter-terrorism law," she said at the end of the visit.
The new counter-terror measures came into force last November, formally ending a nearly two-year state of emergency after the 2015 terrorist attacks in Paris.
Ms. Ni Aolain expressed concerns during the emergency period, that there were insufficient checks and balances to protect against administrative measures, including freedoms of movement, privacy, religious belief and practice.
According to the Special Rapporteur's assessment, the continuing effect of these measures constitutes a de facto state of qualified emergency in ordinary French law.
She was particularly mindful of the effects these laws had on the of rights by French Muslim citizens and recommended that the Government create an independent body to oversee counter-terrorism and exceptional national security powers.
"France must continue to work in genuine partnership with all its citizens and take specific steps to prevent this conflation, which includes best practice on independent oversight, community consultation, prevention, and remedy when violations of human rights are established through legal and administrative action," underscored the UN expert.
Special Rapporteurs and independent experts are appointed by the Geneva-based UN Human Rights Council, on an honorary basis, to examine and report back on a specific human rights theme or country situation.
The Family that Slays Together: She Blew Up Herself and Her Two Girls to Murder Christians
Authors: Anne Speckhard & Ardian Shajkovci
The deadly attacks during Sunday services in Indonesia were the work of a whole family. They reportedly had returned from ISIS-land—a cautionary lesson as others seek to head home.
While Mother's Day was being celebrated in the United States, Canada and Australia, a gruesome "celebration" of another kind took place in Indonesia: three nearly simultaneous suicide attacks on three separate churches in Surabaya, all carried out by the members of the same family.
The wave of carnage aimed at killing morning service goers rocked the Indonesian city, killing at least 11 people, and injuring another 40, adn people around the world asked how a mother, Puji Kuswanti, could strap bombs on herself as well as on the bodies of her two daughters, Fadila Sari, 12, and Pamela Rizkita, nine, and take them to the Diponegoro Indonesian Christian Church to blow themselves and others up.
Meanwhile, the family's sons, Yusuf, 18, and Alif, 16, rode motorcycles into Santa Maria Catholic Church, and detonated explosives they were carrying. Their father, Dita Sopriyanto, drove his bomb-laden car into the grounds of Surabaya Centre Pentecostal Church where he self-detonated.
The so-called Islamic State already has claimed credit for the attack while Surabaya Police Chief Tito Karnavian confirmed to the BBC that the family belonged to an Indonesian ISIS-inspired network, Jemaah Ansharut Daulah (JAD). While al Qaeda killed 202 persons in the Bali bombings in 2002, since then ISIS attacks in Indonesia have been smaller scale and foiled. Recent prison riots set off with ISIS incitement may have spurred these attacks.
The family of six suicide attackers is thought to be among more that 500 Indonesian ISIS sympathizers who have returned from Syria and Iraq. If true they must have imbibed the ISIS Takfir ideology according to which all those who do not adhere to ISIS' strict interpretations of Islam are enemies worthy to be killed, even if they are other Muslims.
The members of this family, or at least the parents, believed they were taking a short-cut to Paradise, faithful to the militant jihadi teaching that "self-martyrdom" and the killing of the enemies of ISIS brings about the instant reward of bypassing the Judgment Day, forgiveness of all sins, 72 virgins for male martyrs, and eternal beauty for females. This also includes the opportunity for the "martyr" to grant entry to Paradise to another 70-plus family members.
Thus far no Indonesian women or children have taken part previously in terror attacks—this one now opens the door for such participation and underlines the dangers of female and child returnees from ISIS.
The issue of ISIS returnees remains a hotly debated topic. Many governments worldwide are openly expressing their concerns over a flood of weapons-trained ideologically militant men returning home since the territorial defeat of ISIS in Iraq and much of Syria. While that deluge has not materialized—most of the men have been killed, arrested, or remain at large in the region—the question of how to deal with women and children returnees has no clear answer.
Governments facing the problem of female returnees are trying to decide on a case-by-case basis. The debates continue over whether they should be allowed to return home at all, and if so, whether they might represent a danger to society. Questions also linger over whether they need to be prosecuted—in the case of adult women—and if they can be successfully rehabilitated and reintegrated, in the case of both women and children.
Given that ISIS routinely separated boys as young as six from their parents in camps where they were ideologically indoctrinated and weapons trained, it is not inconceivable that teenage male returnees might pose a grave danger. ISIS also routinely invited foreign fighters' wives to join the dread ISIS hisbah (morality police), in which they were issued Kalashnikovs, were given great power over others, and took part in brutally abuse of other women for violating ISIS-mandated dress codes and other infringements.
Similarly, foreign women were invited to become ISIS' online recruiters, writing blogs, contacting others online, and seducing them into joining. And our interviews doing research for the International Center for the Study of Violent Extremism make it clear that some women were also combat trained, particularly as ISIS faced the U.S.-led coalition's onslaught, with women being trained to throw grenades, place and detonate explosives, and fire rifles. Some were issued suicide vests and were also sent to detonate themselves.
Whether that was the case with Puji Kaswanti is still not clear, and it is too early to say whether her suicide and the martyrdom of her children will be the exception or the rule for mothers and children indoctrinated by the blood cult that is ISIS.
Reference for this Paper: Speckhard, Anne & Shajkovci, Ardian (5-13-2018) The Family that Slays Together –  Mother's Deadly Day: She Blew Up Herself and Her Two Girls to Murder Christians. The Daily Beast
Beyond Bombs and Bullets: A Comprehensive Approach Needed to Defeat ISIS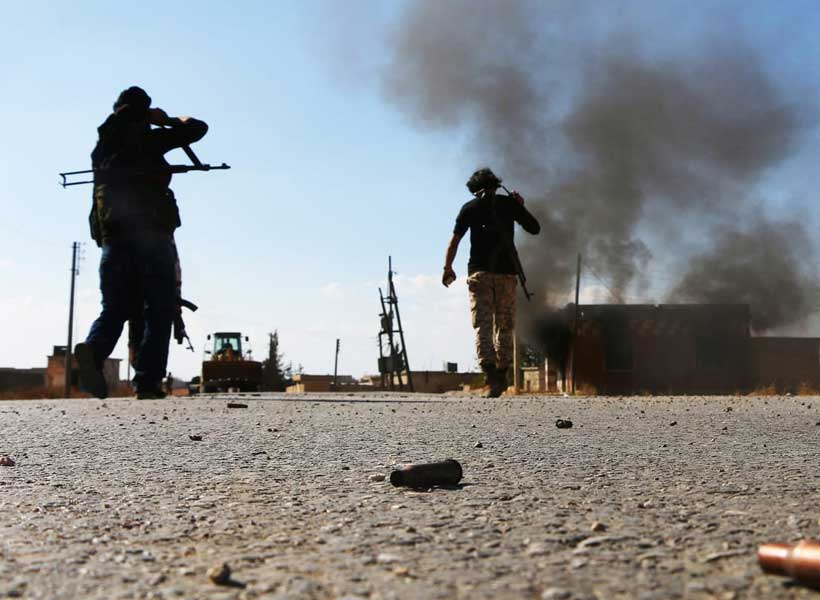 Many articles with similar ideas have been written about the current situation with ISIS and what will happen to the terrorist organization in the future. Most of these articles, however, ask incomplete or incorrect questions, which leads to inaccurate assessments of the safety of the world when ISIS is defeated. The articles typically ask questions such as: Can it be claimed that removal of ISIS from the territory in which it operates mean the end to ISIS, or is it only the displacement of terrorism? Shall we celebrate the defeat of ISIS or still be concerned about it? These questions, unfortunately, are incomplete and do not address key elements of the issue. The critical, and more appropriate, questions to ask are: Will the violent and extreme mindset and ideology end when ISIS is defeated? Is it possible that ISIS will transform itself or merges with another terrorist group? Is hard power the solution?
ISIS is just another body into which the violent and extremist ideology of jihadi Salafism has entered. The body dies, but the soul does not. When the body dies, the bad soul will enter another body of a different name. In the case of a defeated ISIS, the organization will die physically but survive as others take up its cause. As long as the violent and extremist ideology and dark soul of ISIS survives, there will always be a body for the soul to wear. The jihadi Salafist ideology will live a new life in a body transformed into another shape and structure.
Failure to ask the right questions means being unable to see and diagnose the problem correctly, intervene correctly, respond correctly, offer the correct solutions, and correctly assess the outcome rightly. In other words, a mistaken first step often leads to subsequent missteps and dire consequences in the long run. For example, when tar is on fire, the expected and first response would be to douse the fire with water; however, the compounds in the tar render water ineffective in putting out the fire and may even make the situation worse.In terms of terrorism, ISIS is the tar, and the commonsense first response would be to use all power available to eradicate the organization.
The literature on terrorism acknowledges that terrorism and radicalization are complex and multidimensional concepts that involve social, psychological, political, financial, and educational issues. Given this mix of factors, could a military and/or law enforcement intervention be the solution to terrorism and radicalization? The answer is "no." Could the hard power be the solution to some psychological factors (i.e., alienation) or political factors (i.e., political exclusion and oppression) of joining terrorist groups? Again, the answer is "no." The answer will always be "no" until the solution offered addresses the multiple dimensions of the problem with a comprehensive, but individualized, approach. A reliance on bombs, bullets, and warfare alone will not suffice.
For example, if an individual joins a terrorist group because of a family issue—such as forced marriage, domestic violence, or alienation from close relatives, lack of love and respect among family members—then the approach should focus on family structures and family environments. If an individual whose spouse, children, or extended family members were killed by government security forces longs for revenge and is recruited as a suicide bomber, a military/law enforcement solution alone will not solve the underlying problem. Nor is it the correct approach when an individual has joined a terrorist organization in response to the lack of democratic and human rights. If militants are recruited and exposed to propaganda in virtual environments, then the counterterrorism approach should address those virtual environments to neutralize the terrorist indoctrination. If potential militants are easily swayed by radicals misinterpreting and exploiting religious scriptures because they are poorly educated and lack religious awareness and knowledge, then the counterterrorism approach should focus on counter-narratives and religion-awareness programs. A continued emphasis on tanks, gunfire, and bombs, is a waste of precious money, time, and effort, and lives and, worse yet, justification of terrorist narratives.