Islamo-fascist Terrorism now in France; what must be done to stop its spread
The murder in Toulouse and Montauban France this month of 7 innocent people including three school children was committed by a Wahhabi-Salafi-Jihadi-Takfiri cult member Mohamed Merah.
Even though known to authorities to be an extremist and being 'watched' and even though the Americans also knew of him and put him on a no-fly to US list, he could not be arrested authorities say because French Prime Minister Francois Fillon argues, "Belonging to a Salafist organisation is not an offence in and of itself…We cannot mix up religious fundamentalism with terrorism, even if we know there are elements that unite them."
Perhaps Monsieur Fillon would do well to (take a leaf out of his mother's book and) study history. Who was behind most of the terrorist attacks in the West since 1990? The media made it look like 'nutters' like the underpants bomber Umar Farouk Abdulmutallab and 'freaks' like Richard Reid the Shoe bomber were ad hoc potential criminals who just so happened to have a background that included coming from an Islamic background. However if one looks carefully at the global Jihadi attacks for the past 20 years and Mohammed Merah's path into the cult behind his motivation for the attacks one will see that the same cult was behind many others radicalization that lead to terrorist attacks in the West. Then Prime Minister Fillon will know what France is up against and understand that their new foe is no less organized committed and lethal than the Nazi's were and that their Republic is in great danger unless they deal with the extremist conveyor belt of this cult at its source and help strengthen traditional Islam which is in as much mortal danger as the French State. If Fillon does not 'join the dots' Toulouse will only be the beginning.
Mohamed was born in France from Algerian parents and grew up with his three brothers and two sisters in a troubled high-rise estate called 'Les Izards', home to a large North African population, in Toulouse, South West France. He was first arrested at 16 for stealing and again at aged 18 and 20. Even though he had a reputation for extremist tendencies on his own housing estate in Toulouse and his brother Abdelkader Merah, had links to jihadists in Libya, Mohamed's path to radical Islam began when he was 18 in Toulouse in 2007 while serving a prison sentence for robbery.
He was like so many troubled Muslim youths approached by Salafist groups like Forsane Alizza (FA- The Knights of Pride) and encouraged to progress his study their cult which was their brand of militant Salafi 'Islam' from their radical mosques or private 'prayer groups' and if suitable for mission training Al Qaeda operatives then arranged for the acolyte go to Pakistan for deeper indoctrination into the cult and specialist weapons and bomb training when he got out.
Forsane Alizza aka 'Sharia4France' is ostensibly an anti-Islamophobia group but authorities say it is a terrorist organization that used the mantra of anti-Islamophobia to mask its deeper purpose of radicalizing disenchanted youth from Islamic backgrounds. They followed the rhetoric of fellow terrorists like Yemeni-American cleric Anwar al-Awlaki to recruit disillusioned youth from Islamic communities in the West away from the traditional Islamic faith of their parents who immigrated to the West and instead adopt their cult. Their cult made everything from their plight to the perceived injustice of Muslims around the world easily understood in a populist way and in the vernacular. The converts were shown a way out of their sin and into heaven by taking the express lane of radical militancy to attack all enemies of the Wahhabi-Salafi Jihadi's (the only true Muslims) whether they be Crusader-Zionists in AF-PAK, Shia Muslims, Sufi Muslims or Moderate Sunni Muslims (all apostates in the cults eyes to be excommunicated (Takfiri) and worthy of death) or non-Sharia democracies in the West. The ultimate goal of the cult is establishing a kind of 'Third Reich' Salafist caliphate stretching from Chechnya to the Philippines that will restore pride and power to "Muslims" (the ones that are left after the bad Muslims have been enlightened as to the true 'path' or eliminated); hence their name Forsane Alizza -The Knights of Pride.
Forsane Alizza has links to other radical Islamist groups in Europe, such as al-Muhajiroun / 'Islam4UK' in Britain and 'Shariah4Belgium', 'Muslims Against Crusades' as well as 'Revolution Muslim' in the United States. Al-Muhajiroun means "the Emigrants". The name comes from their 'target market', the children of traditional Islamic parents who immigrated to the West. These Islamo-Fascist cult's modus operandi is not unlike the Hitler Youth movement of the Nazi's, brainwashing the youth with magazines, and sending them to specialized indoctrination schools and camps with their 'brothers' and SS style (Mujahedeen) elite training, how to be 'good Muslims' just like the Nazi's did in the 1930's by teaching the 'jugend' how to be 'good Germans'. The devotees would then have no qualms about the war ahead and what had to be done to the 'untermench' (Jews, Crusaders and Takfiri or moderate/traditional Muslims). The allies upon liberating Eastern Europe could not believe how civilized people could commit the atrocities that the Einsatzgruppen did especially against women and children. These Hitler Youth graduates were formed into heartless death squads responsible for the murders of over 1,000,000 people, mainly Jews including women and children in occupied Eastern Europe between 1939 and 1944.
It is no surprise then that when today's Wahhabi Salafi Takfiri Jihadi's strike whether its Bali, Beslan or Toulouse, they do so without mercy and show no remorse afterward if they survive. Indeed they often laugh and smile chanting "Allahu Akbar" like the Bali mass murderer Amrozi bin Nurhasyim did when sentenced by an Indonesian Court rejecting his defence that his actions in 2002 planting bombs that indiscriminately killed 202 tourists because he was seeking to 'strike at America and its allies, especially Israel' were justified under Islam.
Similarly, the Chechen war of nationalism against Russia turned into an Islamist cause and with it came the Islamo-Fascist propaganda that could justify any form of atrocity on ideological grounds. From the mid 1990's Saudi charities like Al-Haramain , Benevolence International Foundation (BIF was started by OBL's brother-in-law Mohammed Jamal Khalifa who also funded 9/11's precursor the Bojinka Plot), and Wahhabi extremist commanders like Ibn al-Khattab poured millions of dollars and thousands of human resources into establishing several military training and religious indoctrination camps in Chechnya. After the US launched its war in Afghanistan even more Mujahedeen troops and preachers poured into Chechnya subsidizing and thereby taking over traditional Chechen Sufi mosques and Islamic schools spreading Wahhabi-Salafi extremism. This culminated in the 2002 Moscow theatre siege and then the even more devastating and heartless 2004 Beslan massacre in which Wahhabi-Salafi-Takfiri-Jihadi's took hostage and murdered 335 innocent Russian school children. The message sent by the terrorist cult is that there are no moral boundaries for them.
Groups like AF and Al- Muhajiroun have apart from their proselytizing role for the Wahhabi-Salafi-Takfiri-Jihadi cult have also been involved in many public confrontational incidents including wild demonstrations against the West.
In the UK al Muhajiroun has many modern incarnations/name changes to stay out of the slow moving UK Terrorist Legislation definitions of proscribed Terrorist Organization (such as al-Ghurabaa (AG), the Saviour/Saved Sect (SS), Ahlus Sunnah Wal Jama'aah, Call to Submission, Islamic Path, London School of Shiria, Muslims Against Crusades, Supporters of Sharia and Islam4UK and has been closely linked with Hizb ut-Tahrir). Al Muhajiroun has been associated with the radicalization of Muslim communities away from their traditional moderate beliefs to the Wahhabi-Salafi-Takfiri-Jihadi cult.
Abu Hamza (al-Masri)
Prominent figures include ex-Imam of the radical Finsbury Park Mosque, Abu Hamza al-Masri who discipled the shoe bomber Richard Reid and Anjem Choudary al-Masri's successor.
Anjem Choudary
It was Finsbury Parks 2ic Choudary who in 2006 arranged a notorious demonstration in London against the Danish cartoons stating "Behead those who insult Islam…Europe take some lessons from 9/11…you will pay demolition is on its way."
According to surveys carried out by respected Centre for Social Cohesion (CSC), a significant number of UK nationals convicted of Al-Qaeda related terrorist offences had links to FA's British 'sister group', al Muhajiroun (Islam4UK) as a 'gateway' into terrorism, providing ideological indoctrination at the beginning of the Salafist extremist "path" and later access to Al-Qaeda recruiters in their Wahhabi funded Mosques who would then prepare them for terrorist 'finishing schools' in Khyber Pakhtunkhwa province, North West Pakistan and 'blooding' in FATA with Afghanistan insurgents.
In France it can be about the French laws banning women from wearing a full veil (niqab) in public places and posted a number of well-produced videos of its protests in French cities. Forsane Alizza promoted on its website the Wahhabi- Salfai-Takfiri-Jihadi group Al Qaeda's English-language magazine 'Inspire' which has a section dedicated to helping terrorist sympathizers in the West carry out attacks on Western targets.
AF has since been banned by French Interior Ministry for inciting racial hatred in January 2012.
FA's Mohammed Achamlane, aka Abu Hamza
FA's leader Achamlane then simply changed its name to 'Force de Défense Musulmane sur Internet', which says its only mission is to have so called "Islamophobic" material removed from French websites.
The main thing to note about the Islamic Clerics that propagate the Wahhabi-Salafi-Takfiri-Jihadi cult's beliefs is that they legitimize notions of murder as acts of divine Islamic ordinance and so are direct causal links to the acts of terrorism that follow.
Mohamed Merah's 'path' in the cult was not unlike his fellow countryman, Zacarias Moussaoui (involved in 9/11). He too was from parents who had a traditional Islamic faith from their homeland (Morocco for the Moussaoui family). Unlike Merah, Zacarias Moussaoui had intellect having a master's degree in International Business from South Bank University in London, having enrolled in 1993 and graduated in 1995. However that intellect did not stop Moussaoui from being proselytised by al Muhajiroun who radicalized him as thoroughly as Forsane Alizza messed with Mohamed Merah's mind.
Mohamed Merah went to Afghanistan and Pakistan several times between 2008 and 2011 to further his 'studies', as they all do. On his first trip in 2008, Mohamed went to Pakistan to be further radicalized before being sent to al Qaeda insurgency operations group in Afghanistan under the leadership, Hamza el Alami, a French Moroccan.
In fact in 2008 he was captured fighting against the US and coalition forces with Al Qaeda insurgents and imprisoned in Kandahar but escaped in a mass breakout in 2008.
In 2011 he may have met with Umar Patek, an Indonesian Salafist terrorist involved in the Bali bombings just before he was caught in Abbottabad Pakistan (the same town OBL was killed later that same year by US Navy Seals). If so then what happened in Toulouse may well have had direct Al Qaeda support and sanction in addition to local sign off from the Wahhabi-Salafi-Takfiri-Jihadi's in France.
Upon his return it was obvious that he had been brainwashed AF-PAK, he tried to indoctrinate Muslim youngsters in his neighbourhood by showing them video footage of men being decapitated (perhaps it was the beheading of Wall Street Journal reporter Daniel Pearl in Pakistan in 2002 by the self-confessed fellow Wahhabi Salafai Takfiri Jihadi, Khalid Sheikh Mohammed the 9/11 mastermind).
Mohamed Merah went about his killing in Toulouse school playground without remorse and in fact filmed all three attacks as he was doing them (just like his hero Khalid Sheikh Mohammed did when he gruesomely videotaped beheading Daniel Pearle).
Mohamed Merah despite the fact that both he and his brother were on the police 'radar' for involvement with Jihadist causes was not put under surveillance and so was able to amass a huge stock pile of weapons and began to plot his 'glorious heroic martyrdom' by murdering school children.
In 2008, the Frenchdomestic intelligence service, the DCRI (Central Directorate of Interior Intelligence) was formed as a merger between the Central Directorate of General Intelligence (RG) and the Directorate of Territorial Surveillance (DST). The Toulouse massacres just goes to show that merely creating a bureaucracy without addressing the legal definitions of who a terrorist is, will not stop these atrocities in the future.
French authorities (including Bernard Squarcini chief of domestic intelligence service, the DCRI (Central Directorate of Interior Intelligence) faced justifiable criticism as to why the convicted Jihadist had not been more closely watched and allowed to amass such a large arsenal of weapons. Perhaps it was Mohamed's close association with a so-called 'anti-Islamophobia' group that used the media that caused 'political correctness' to turn their gaze away in fear that they may unleash controversy in an election year.
Anti-terrorism chief Francois Molinssaid Mohamed Merah had trained with Al Qaeda terrorists in the Pakistani militant stronghold of Waziristan, and had been planning to kill two soldiers and a policeman. Merah, described himself as an "Islamic warrior" who wanted to take revenge for what was happening to Muslims in the world.
His first murder was on March 11 in Toulouse where he killed an off duty soldier Sgt Imad Ibn Ziaten outside a gym.
Then on March 15 in nearby Montauban he killed two off duty but uniformed soldiers, Corporal Abel Chennouf, 24 and Private Mohamed Legouad, 26 and seriously injured a third 28-year-old Corporal Loic Liber who is still in a coma. In the attacks on the two soldiers in Montauban after shouting out "Allah Akbar", he acted calmly, stopping to change the magazine of his pistol. Witnesses described how he had turned over one of the wounded men who was trying to crawl away, and fired three more shots into him.
Then on March 18 he dined out with his brother Abdelkader (who as well known to police because in 2007 he was arrested for supporting Salafi jihadists travelling to Iraq to push out Christians and Shia's and establish their own Islamic Republic based on their cult. But there was insufficient evidence to charge him). One wonders what topics were discussed on the eve of the horrors that were to befall the children at the local Jewish school the next day.
The next day March 19 this self-professed 'Islamic warrior' decided to "bring France to its knees" as he later told police during the siege at his flat and so he set off for a Jewish school in Toulouse.
Reminiscent of what his Wahhabi-Salafi-Takfiri-Jihadi 'brothers' did in Beslan with such monstrous lack of feeling for children, he set upon a killing spree at the school. Mohammed Merah casually killed Rabbi Jonathan Sandler, 30, who tried in vain to shield his sons from Mohamed. Their father dead, Mohamed took his time and murdered at close range Mr Sandler's two young sons, 4 year old Gabriel and 5 year-old Arieh. He actually had only wounded Arieh with his first shot so walked after him as the five year old was desperately crawling away and then came up to him and shot him.
Then he turned his attention to a beautiful little eight year old girl Miriam whom he chased into the courtyard, caught her by her hair and raised a gun to shoot her. The gun jammed at this point and Merah changed weapons from what the police identified as a 9-mm pistol to a .45 calibre gun, and having time to think about what he was doing to this poor little girl nevertheless shot 8 year old Miriam in her temple at point-blank range.
Mohammed Merah was shot dead by Police after a two day siege in his flat on March 22, 2012.
During the siege he wanted "to die as a mujahedeen with a weapon in his hands and he would therefore go to paradise. Whereas if it was policemen who were killed, for them it would be too bad…. he had expressed no regrets other than "not having claimed more victims" and was proud of having "brought France to its knees."
The French authorities need to see this tragedy in context of how the Wahhabi-Salafi-Takfiri-Jihadi's operate at source and upon execution and change their laws to interdict terrorist instigators before these tragic mass murders take place.
Ref
http://www.bbc.co.uk/news/world-europe-17487320
http://www.icsr.info/news/icsr-insight-toulouse-gunmans-link-to-uk-extremists
http://www.bbc.co.uk/news/world-europe-17481537
http://www.bbc.co.uk/news/world-europe-17428860
http://www.bbc.co.uk/news/world-europe-17456541
http://edition.cnn.com/2012/03/21/world/europe/france-solo-terror/index.html
http://www.icsr.info/news/icsr-insight-toulouse-gunmans-link-to-uk-extremists
http://www.bbc.co.uk/news/world-europe-17484121
http://www.dailymail.co.uk/news/article-2118052/Toulouse-shooting-Mohammad-Merah-dead-jumping-flat-window-guns-blazing.html#ixzz1q3avHCni
http://www.dailymail.co.uk/news/article-2118052/Toulouse-shooting-Mohammad-Merah-dead-jumping-flat-window-guns-blazing.html
http://www.meforum.org/744/how-chechnya-became-a-breeding-ground-for-terror
http://www.thecuttingedgenews.com/index.php?article=11576&pageid=16&pagename=Opinion
http://news.bbc.co.uk/2/hi/europe/2565585.stm
http://www.ict.org.il/Articles/tabid/66/Articlsid/636/Default.aspx
http://news.bbc.co.uk/2/shared/spl/hi/world/04/russian_s/html/1.stm
http://www.socialcohesion.co.uk/uploads/1278089320islamist_terrorism_preview.pdf
http://www.telegraph.co.uk/news/worldnews/europe/france/9164827/Brother-of-Toulouse-gunman-Mohamed-Merah-dined-with-him-before-Jewish-school-shooting.html
Trends of Online Radicalization in Bangladesh: Security Implications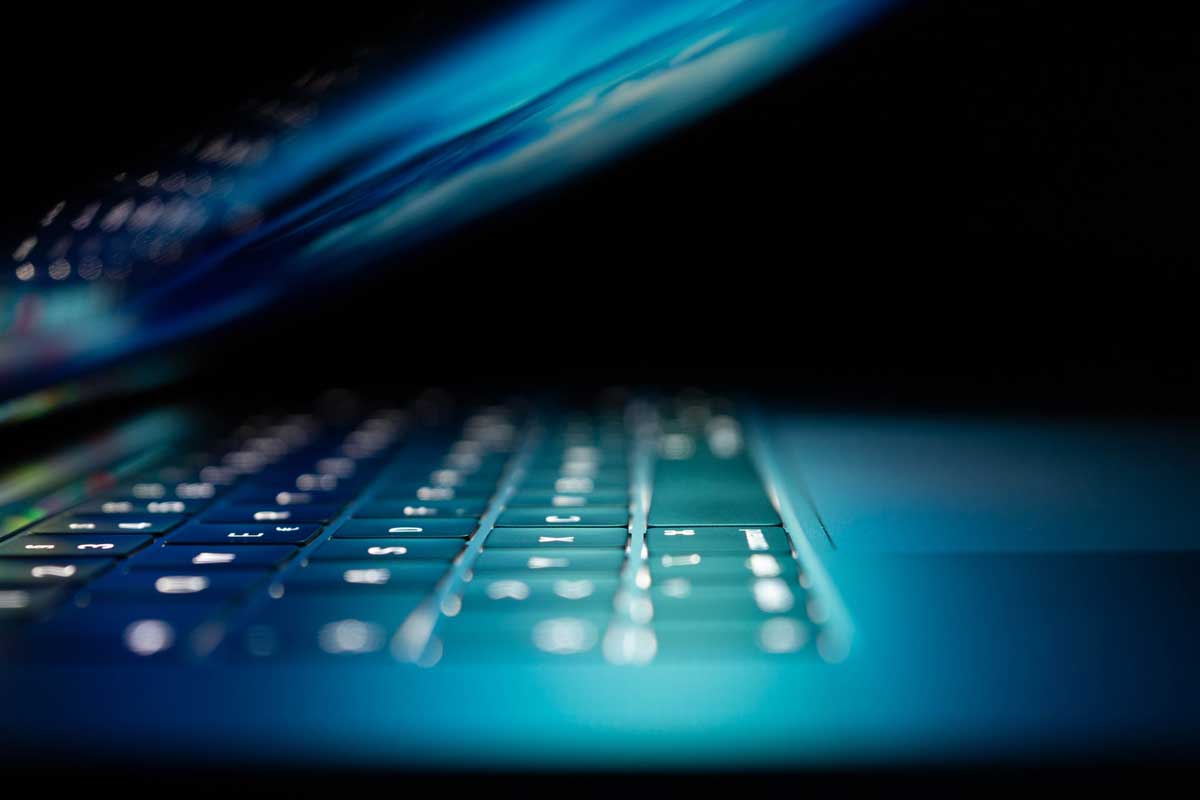 Online radicalization poses a formidable threat to the stability of the country. With the imposition of lockdown in the last year, the nefarious fundamentalist factions have ramped up their activities. As the country's law and enforcement agencies are playing a vigilant and commendable role in combating heinous fundamental radicalism in Bangladesh, these radicals have instead resorted to the online mediums to recruit, sensitize and radicalize the youths of the country.
Bangladesh has historically been a bastion of pluralism as the country's constitution provides primacy to the secular character of the republic. However, in keeping with the global trend of militancy Bangladesh had also witnessed spate of militant activities in the preceding decades culminating in the seige of Holi Artisan Bakery.
Since the catastrophic militant activities in 2016,Bangladesh government has taken a slew of stern measures to combat the budding radicalism in the Bangladesh and to safeguard the country's pluralist character.Hence, terrorist and radical factions didn't gain ground in the succeeding years and last few years Bangladesh has enjoyed enviable stability from the untoward disturbances of these militants.
However, with the technological revolution in the country, it turns out that militants have adapted their tactics to the needs of the new epoch. While previously militants had a hard time in radicalizing people owing to the vigilance of the law enforcement agencies, in the realm of the online media militant find their fortress and esconsced themselves in various social media and web platforms.
In contrast to the traditional process of radicalization, militants found online radicalization much advantageous as it provided them with the opportunity to disseminate their diabolical propaganda to more people and help them conceal their identity.
Parallel with the acceleration of the online radicalization efforts, the character of the militants victims has also changed significantly.Previously, militants sprung mainly from the disadvantaged and destitute section of the country who were ridden by poverty and devoid of traditional schooling. Radical outfits found these militants easy prey in their efforts to mobilize gullible youths to destabilize the country.
However, with the changing mediums of radicalization, the socioeconomic background has also witnessed c. In contrast to the impoverished background of militants, the militants radicalized through online mediums represented instead deviated youths from very affluent backgrounds and these youths possessing modern university education.
The radicalization of these urban university-educated students has baffled the policymakers and law-enforcement agencies of the country as the motivation of these youths don't have any compelling rationale to join these militant organizations peddling medieval agendas.
The online radicalization is attributed as the reason for the proliferation of more urban educated militants. These urban credulous youths are allured by the rhetoric and propaganda of the militant leaders.
The online radicalizers remain within the shroud of online platforms and try to radicalize the youths with inflammatory speeches which seek to vilify the western liberal ideals and the democratic government.
They rail against the intention of the democratic government and attribute all the blame of muslim plights to the western machination. They selectively portray the violence in conflict ridden nations like Syria, Yemen and Afghanistan and cherry-pick the graphical images and videos to sensitize the deviant youths that their religion is in peril and only the youth can safeguard the religion from the clutches of western imperialism through radical activities. This evokes a kind of jihadi zeal in the youths which persuade them to engage in millitant mission to safeguard the honor of their religion .
These factors prod the youths to join the radical forces which takes huge toll on the stability of the country.Besides, online radicalization also exacerbated the comunal rifts in the country which is manifested in frequent assault on country's minority groups based on fictitious allegation of desecration. These attacks on minority is orchestrated by shrewd fundamentist to vitiate the prevailing communa
Regulating online platforms is much more difficult than traditional platforms which make combating these propaganda very arduous.
One of the scapegoats of their propaganda is the democratic government in the country. These propagandists portray the democratically elected government in bad light through advancing their conspiracy theories and propaganda. These propaganda distort the conception of the general people about the government even when the people don't engage in radical activities.
Waging wars through propaganda have also become an attractive option for these radicals as these radical outfits launch smear-campaigns against the government and vitiate the government image to the general people through heinous propaganda machinery. Besides, these online radical outfits peddle conspiracy theories and a simplified understanding of the history and economics of the world. Unfortunately, even the majority of the educated young youths believe in these conspiracy theories and possess a skewed vision about liberalism and modernity.
During the Covid-19 era with the imposition of the repeated lockdowns, numerous such online platforms sprung up. Under the facade of providing Islamic knowledge they are pedding nonsensical and harebrained propaganda and conspiracy theories to mobilize the youth in their efforts to destabilize the country and vitiate development.
During the languorous lockdowns the youths provided prolific idle times which have come as a windfall to these radical outfits as they have accelerated their heinous propaganda amidst Covid-19 lockdown. There are several reasons for the sudden rise in online radicalization in Bangladesh. Firstly, as mentioned above the young people are compelled to spend more time online as the day to day activities including the education of the university has shifted to online platforms. Therefore, this extra time significantly amplifies the vulnerability of the country's youth to these terrorist activities.
Secondly, Covid-19 induced pandemic has unmasked the cleavages of our societies as the middle class youth find their family income shrinking and face difficulties. Besides, the pandemic has worsened the depression and grievances of the youths with the prevailing system which further increase their vulnerability to the radical impulses.
Thirdly, unemployment remains one of the persistent blights in youth vitality. While the country has been significantly developed in the previous decades, the economic prosperity didn't translate to adequate job creation which has failed the country to channel youthful energies to the further development of the country. Instead, unemployment has reached epidemic proportions. The Covid-19 pandemic has further thrown into uncertainty the future of the country's youth, exacerbating the employment scenario of the country and disrupting education for a prolonged period. These unemployed youths find the radical ideologies attractive as these ideologies are capitalized on the grievances of these disenchanted youths. Therefore, unemployment greatly heightens the risk of youth falling prey to radical preachers.
Against this backdrop, the government needs to take adequate measures to counter the surging trends of online radicalization. To that end, the government should enact proper legal measures to incorporate the online area into the laws. Besides, the government should avert the heinous propaganda campaigns by meting out proper justice to nefarious propagandists. Moreover, the government should ensure a counter sensitization of the country's youth with the ethos of liberation war and the pluralism of the country.
Russia's War on Terror(ism)
The chaotic US exit strategy from Afghanistan, the quick Taliban takeover, the resurgence of Isis-K attacks and the rise of militant factions have emphasized the need for other international actors to fill the void left by the United States and map out a strategy for Central Asian stability. In the words of President Vladimir Putin of Russia, the US withdrawal has opened "a Pandora's box full of problems related to terrorism, drug trafficking, organized crime and, unfortunately, religious extremism". What if Afghanistan turns out to be a hotbed for international terrorism?
Terrorism in Russia has always been a pain in the neck since the collapse of the Soviet Union. It is not by chance that the very word "terrorism" is mentioned at least fifteen times within the new 2021 Russian National Security Strategy. In late August, Putin took a hard line against the West's proposal of housing refugees in Central Asia before they apply for visas to move to the United States and Europe. The message was pretty clear: "we don't want to experience again what happened in the 1990s and the beginning of 2000s". The traumatic years of the two Chechen Wars, the 1999 apartment bombings or the Dubrovka theater hostage crisis are still considered to be haunting phantoms. The question came up again especially in mid-2015, when the Kremlin began to fear North Caucasian returnees who had joined the Islamic State's insurgents in the Syrian conflict.
If it is true that Russia may not have recovered from the Afghan syndrome yet; still, the risk of a fresh terrorist wave truly seems to be around the corner. In the last weeks, three special operations were conducted by the Federal Security Service (FSB) which ended up in the detention of a group of fifteen terrorists coming from Central Asia in the Sverdlovsk Oblast. Another similar operation was carried out in Ingushetia, where some supporters of the Islamic State planning attacks.
The formation of a new Taliban government ad interim itself poses serious threats to the stability of the entire region. The new Prime Minister Mohammad Hasan Akhund and the Minister of Internal Affairs Sirajuddin Haqqani are considered "terrorists" by the United Nations. The latter is the leader of the renowned Haqqani network which is said to have ties with Al-Qaeda. Last but not least, the Taliban themselves as an organization are still officially believed to be a terrorist group in Russia under a 2003 Russian Supreme Court's ruling. According to the Russian political scientist Andrey Serenko, the Taliban victory may be a factor pushing for radicalization in other countries such as Russia.
In the last days, the Russian presidential envoy to Afghanistan Zamir Kabulov took part in a discussion hosted by the new government in Kabul with the representatives of China and Pakistan. Terrorism was among the covered topics. Immediately after the fall of Kabul, the Taliban sought to reassure the neighboring countries that the Afghan soil would not turn out to be a mushrooming ground for militant groups. However, as both Lavrov and Peskov stated, Russia is so far watching how their security promises will be kept before attempting any risky move. While keeping an eye on Kabul, Moscow is not sitting back.
Peace Mission-2021
Between September 20 and 24 the annual drills under the Shanghai Cooperation Organization were hosted by the Russian Federation at the Donguz training ground in the Orenburg Oblast. According to the commander of the troops of the Central Military District, Colonel General Aleksander Lapin declared that about 5,000 troops took part in the exercise.
Nine countries were involved, among which Russia, China, Kyrgyzstan, Belarus, Kazakhstan, Uzbekistan, Tajikistan, India and Pakistan. The exercise simulated the scenario of a sudden escalation of tension in Central Asia due to terrorist threats. In Colonel General Lapin's words, the exercise was as a complete success as it showed joint combat readiness and proved to be the largest drills in the history of the Shanghai Cooperation Organization.
Peace Mission-2021 shows the need for Russia to engage with relevant actors in Eurasia such as China. As the Chinese fear about their Wakhan corridor and the risk of extremism increases in the Xinjiang province, both Moscow and Beijing highlight the strength of the Russo-Chinese entente also in the field of anti-terrorism.
Building a thick security belt
Just as the SCO drills were unfolding, some Russian troops were involved in another exercise at the Doytym An practice range in Mongolia. No need to say that the annual drill Selenga 2021 between Moscow and Ulaanbaatar focused right on fighting international terrorism. At the beginning of September, a major counterterrorism exercise, Rubezh-2021 (Frontier-2021), together with Kyrgyz and Tajik units. Such an extensive commitment from the Mongolian steppe to the Edelweisse training range is indicative of Moscow's will to build a thick security belt around its borders.
However, the five Stans are now not acting as a unified bloc against the Taliban threat. Kyrgyzstan has decided to send a delegation to Kabul and Mirziyoyev's Uzbekistan has shown its readiness to do business with the Taliban. Tajikistan, instead, is now holding the lead of the anti-Taliban front.
As there is no "Central Asian way" to deal with the newly formed government in Kabul, Moscow is trying to tighten its grip on the region especially by betting on Dushanbe. As the risk of extremist spillover appears to be increasingly tangible, Moscow has equipped its 201st military base in Tajikistan with a batch of 12.7-mm large-caliber machine guns Utes to strengthen its combat capabilities. Moreover, after a CSTO high-level meeting in Dushanbe and the assessment of an exacerbating security situation in Central Asia, the member states decided to deploy troops along the 1300-kilometer border between Tajikistan and Afghanistan.
Despite this, looking at the Afghan developments only as a threat is misleading. This is a unique opportunity for Moscow to reaffirm the importance of the Collective Security Treaty Organization and to secure its role as top security provider in Central Asia. Despite talks between Rahmon and the Chinese Foreign Minister Wang Yi to safeguard regional peace and stability, Moscow's towering military presence and influence in the region is hard to overcome.
Resuming international cooperation?
Russia's commitment within its backyard, however, seems not to be enough in order to fight international actors such as terrorist groups. On the anniversary of the 9/11 twin towers attacks, Russian Ambassador to the United States Anatoly Antonov released a statement in which he called for the revival of anti-terrorist cooperation between Moscow and Washington. Back in 2018 and 2019, the Foreign Ministries of the two countries had in fact contributed to build bilateral dialogue on counterterrorism despite a conceptual gap about the nature of this threat.
In July, Russia's Deputy Foreign Minister, Sergei Ryabkov, warned that Moscow would not approve any US troops deployment in Central Asian countries. Despite this, the Chairman of the Joint Chiefs of Staff Mark Milley and the Chief of Russian General Staff General Valery Gerasimov met in Helsinki to discuss joint ways to fight terrorism and extremism.
Still, resuming dialogue on anti-terrorism does not reveal a total opening toward the United States. During the UN General Assembly, in fact, Lavrov did not miss the opportunity to criticize the US for its withdrawal. The Finnish meeting must be rather understood as a sign of the Kremlin's pragmatism in foreign policy. A few weeks after the seventeenth anniversary of the Beslan school siege, Russia is firmly committed to fight any direct or indirect threat by all means. The War on Terror(ism) continues.
From our partner RIAC
India's view of "terrorism: at the UNGA?
At the recent United Nations' general Assembly session, India was furious at mention of Kashmir by Pakistan's prime minister Imran Khan. India's ennui is understandable. It considers the freedom movement in the occupied Kashmir as "terrorism".
There are unanswered questions why India shrugs off terrorist acts sponsored by it in its neighbourhood. Several books by Indian diplomats and its intelligence officers have confirmed that India has been involved in sabotage, subversion and terrorism in neighbouring countries.
Terror in Islamabad
The book Terror in Islamabad has been published by an officer Amar Bhushan who happened to have served as a diplomat at the Indian High Commission Islamabad. Before being posted to Islamabad, Bhutan had served an officer of India's premier intelligence agency Research and Analysis Wing, Border Security Force Intelligence, and State Special Branch for quarter of a century. His book mentions another RAW officer, Amit Munshi (real name Veer Singh) posted as Cultural Attache.
Bhushan's book reveals that Singh's assignment was to "identify potential Pakistanis for subversion". The familiar elements of intelligence craft are espionage, sabotage and subversion.
Insurgencies in neighborhoods
India added one more element "insurgency" to the intelligence craft if we go through another RAW officer's book The Kaoboys of R&AW: Down Memory Lane. B. Raman makes no bones about India's involvement up to the level of prime minister in Bangladesh's insurgency. India's army hief, in a video interview, acknowledges that Indira again and again directed him to attack Bangladesh.
RAW officers Raman's and RK Yadav's disclosures
In a published letter, Yadav made startling revelation that India's prime minister Indira Gandhi, parliament, RAW and armed forces acted in tandem to dismember Pakistan's eastern wing. The confessions in his letter are corroborated by B. Raman's book The Kaoboys of R&AW. He reminds `Indian parliament passed resolution on March 31, 1971 to support insurgency. Indira Gandhi had then confided with Kao that in case Mujib was prevented, from ruling Pakistan, she would liberate East Pakistan from the clutches of the military junta.
Kao, through one RAW agent, got a Fokker Friendship, the Ganga, of Indian Airlines hijacked from Srinagar to Lahore. Indian army chief Manekshaw initially refused to carry out Indira Gandhi's order because of the impending monsoon when rivers flooded in East Pakistan and troops' movement became difficult. Not only intelligence officers but also officers of armed forces were employed to carry out subversion and sabotage inside Pakistan.
Doval's revelations
Doval is fomenting insurgency in Pakistan's sensitive provinces. He is inspired by India's nefarious efforts which resulted in the secession of East Pakistan. Naila Baloch's `free Balochistan' office has been working in New Delhi since 23 June 2018. BJP Indian legislators and RAW officers attended its inauguration.
Doval publicly claims that he acted as a spy under a pseudonym in Pakistan for 11 years, seven years in Lahore. Doval is a retired director of Indian Intelligence Bureau. He boastfully dons the title of "Indian James Bond". He lived in Pakistan's Lahore, disguised as a Muslim for seven years. During his years in the country, he befriended the locals visiting mosques and lived among the predominantly Muslim population. "
Acknowledged as a master of psychological welfare" in India, Doval, as a part of his job also spied on Pakistan's intelligence agency, Inter Services Intelligence. Doval, credits himself with brainwashing a group of freedom fighters led Kukkay Parey who detected Kashmiri freedom fighters and killed them.
Sharing an incident from his time in Pakistan, he said that he was once identified as a Hindu by a local from his pierced ears. Doval then underwent plastic surgery to prevent his cover from blowing. Narrating his account, Doval shared, "I was coming back from a Masjid. A man sitting in the corner, who had an intriguing personality and a white beard, called me. He asked, are you a Hindu? I replied saying no. He asked me to come with him, and took me to a small room and shut the door. He told me, 'See you are a Hindu. Your ears are pierced.' The place I come from, as a child there is a tradition to pierce the ear. I told him it was pierced when I was born. He told me, get plastic surgery for this, it's not safe to walk like that. Then I got it (plastic surgery) done."
India's ambassador Bharath Raj Muthu Kumar's role in Afghan insurgency
With the consent of then foreign minister Jaswant Singh, he `coordinated military and medical assistance that India was secretly giving to Massoud and his forces'… `helicopters, uniforms, ordnance, mortars, small armaments, refurbished Kalashnikovs seized in Kashmir, combat and winter clothes, packaged food, medicines, and funds through his brother in London, Wali Massoud', delivered circuitously with the help of other countries who helped this outreach'. When New Delhi queried about the benefit of costly support to Northern Alliance chief Massoud, Kumar explained, "He is battling someone we should be battling. When Massoud fights the Taliban, he fights Pakistan."
Kulbushan Jadhav unmasked
Jadhav was an Indian Navy officer, attached to RAW. His mission was to covertly carry out espionage and terrorism in Pakistan. Pakistan alleged there were Indian markings on arms deliveries to Baloch rebels pushed by Jadhav. To India's chagrin, India's investigative journalist Praveen Swami ferreted out the truth from Services Gazettes of India that he was commissioned in the Indian Navy in 1987 with the service ID of 41558Z Kulbhushan Sudhir. A later edition of the Gazette showed his promotion to the rank of commander after 13 years of service in 2000. His passport, E6934766, indicated he traveled to Iran from Pune as Hussein Mubarak Patel in December 2003. Another of his Passports, No. L9630722 (issued from Thane in 2014), inadvertently exposed his correct address: Jasdanwala Complex, old Mumbai-Pune Road, cutting through Navi Mumbai. The municipal records confirmed that the flat he lived in was owned by his mother, Avanti Jadhav. Furthermore, in his testimony before a Karachi magistrate, Karachi underworld figure Uzair Baloch confessed he had links with Jadhav.
India's prestigious magazine Frontline surmised that Jadhav still served with the Indian Navy. Gazette of India files bore no record of Jadhav's retirement. India told the International Court of Justice (ICJ) that Jadhav was a retired naval officer. But, it refrained from stating exactly when he retired. The spy initially worked for Naval Intelligence, but later moved on to the Intelligence Bureau. He came in contact with RAW in 2010.
Concluding remarks
India portrays the freedom movement in Kashmir as `terrorism'. What about India's terrorism in neighbouring countries? The conduct of Indian diplomats amounts to state-sponsored terrorism. For one thing, India should close the `Free Balochistan' office on her soil, and stop resuscitating propaganda skeletons of pre-Bangladesh days. Will the world take notice of confessions by India's former intelligence officers and diplomats?