Islamo-fascist Terrorism now in France; what must be done to stop its spread
The murder in Toulouse and Montauban France this month of 7 innocent people including three school children was committed by a Wahhabi-Salafi-Jihadi-Takfiri cult member Mohamed Merah.
Even though known to authorities to be an extremist and being 'watched' and even though the Americans also knew of him and put him on a no-fly to US list, he could not be arrested authorities say because French Prime Minister Francois Fillon argues, "Belonging to a Salafist organisation is not an offence in and of itself…We cannot mix up religious fundamentalism with terrorism, even if we know there are elements that unite them."
Perhaps Monsieur Fillon would do well to (take a leaf out of his mother's book and) study history. Who was behind most of the terrorist attacks in the West since 1990? The media made it look like 'nutters' like the underpants bomber Umar Farouk Abdulmutallab and 'freaks' like Richard Reid the Shoe bomber were ad hoc potential criminals who just so happened to have a background that included coming from an Islamic background. However if one looks carefully at the global Jihadi attacks for the past 20 years and Mohammed Merah's path into the cult behind his motivation for the attacks one will see that the same cult was behind many others radicalization that lead to terrorist attacks in the West. Then Prime Minister Fillon will know what France is up against and understand that their new foe is no less organized committed and lethal than the Nazi's were and that their Republic is in great danger unless they deal with the extremist conveyor belt of this cult at its source and help strengthen traditional Islam which is in as much mortal danger as the French State. If Fillon does not 'join the dots' Toulouse will only be the beginning.
Mohamed was born in France from Algerian parents and grew up with his three brothers and two sisters in a troubled high-rise estate called 'Les Izards', home to a large North African population, in Toulouse, South West France. He was first arrested at 16 for stealing and again at aged 18 and 20. Even though he had a reputation for extremist tendencies on his own housing estate in Toulouse and his brother Abdelkader Merah, had links to jihadists in Libya, Mohamed's path to radical Islam began when he was 18 in Toulouse in 2007 while serving a prison sentence for robbery.
He was like so many troubled Muslim youths approached by Salafist groups like Forsane Alizza (FA- The Knights of Pride) and encouraged to progress his study their cult which was their brand of militant Salafi 'Islam' from their radical mosques or private 'prayer groups' and if suitable for mission training Al Qaeda operatives then arranged for the acolyte go to Pakistan for deeper indoctrination into the cult and specialist weapons and bomb training when he got out.
Forsane Alizza aka 'Sharia4France' is ostensibly an anti-Islamophobia group but authorities say it is a terrorist organization that used the mantra of anti-Islamophobia to mask its deeper purpose of radicalizing disenchanted youth from Islamic backgrounds. They followed the rhetoric of fellow terrorists like Yemeni-American cleric Anwar al-Awlaki to recruit disillusioned youth from Islamic communities in the West away from the traditional Islamic faith of their parents who immigrated to the West and instead adopt their cult. Their cult made everything from their plight to the perceived injustice of Muslims around the world easily understood in a populist way and in the vernacular. The converts were shown a way out of their sin and into heaven by taking the express lane of radical militancy to attack all enemies of the Wahhabi-Salafi Jihadi's (the only true Muslims) whether they be Crusader-Zionists in AF-PAK, Shia Muslims, Sufi Muslims or Moderate Sunni Muslims (all apostates in the cults eyes to be excommunicated (Takfiri) and worthy of death) or non-Sharia democracies in the West. The ultimate goal of the cult is establishing a kind of 'Third Reich' Salafist caliphate stretching from Chechnya to the Philippines that will restore pride and power to "Muslims" (the ones that are left after the bad Muslims have been enlightened as to the true 'path' or eliminated); hence their name Forsane Alizza -The Knights of Pride.
Forsane Alizza has links to other radical Islamist groups in Europe, such as al-Muhajiroun / 'Islam4UK' in Britain and 'Shariah4Belgium', 'Muslims Against Crusades' as well as 'Revolution Muslim' in the United States. Al-Muhajiroun means "the Emigrants". The name comes from their 'target market', the children of traditional Islamic parents who immigrated to the West. These Islamo-Fascist cult's modus operandi is not unlike the Hitler Youth movement of the Nazi's, brainwashing the youth with magazines, and sending them to specialized indoctrination schools and camps with their 'brothers' and SS style (Mujahedeen) elite training, how to be 'good Muslims' just like the Nazi's did in the 1930's by teaching the 'jugend' how to be 'good Germans'. The devotees would then have no qualms about the war ahead and what had to be done to the 'untermench' (Jews, Crusaders and Takfiri or moderate/traditional Muslims). The allies upon liberating Eastern Europe could not believe how civilized people could commit the atrocities that the Einsatzgruppen did especially against women and children. These Hitler Youth graduates were formed into heartless death squads responsible for the murders of over 1,000,000 people, mainly Jews including women and children in occupied Eastern Europe between 1939 and 1944.
It is no surprise then that when today's Wahhabi Salafi Takfiri Jihadi's strike whether its Bali, Beslan or Toulouse, they do so without mercy and show no remorse afterward if they survive. Indeed they often laugh and smile chanting "Allahu Akbar" like the Bali mass murderer Amrozi bin Nurhasyim did when sentenced by an Indonesian Court rejecting his defence that his actions in 2002 planting bombs that indiscriminately killed 202 tourists because he was seeking to 'strike at America and its allies, especially Israel' were justified under Islam.
Similarly, the Chechen war of nationalism against Russia turned into an Islamist cause and with it came the Islamo-Fascist propaganda that could justify any form of atrocity on ideological grounds. From the mid 1990's Saudi charities like Al-Haramain , Benevolence International Foundation (BIF was started by OBL's brother-in-law Mohammed Jamal Khalifa who also funded 9/11's precursor the Bojinka Plot), and Wahhabi extremist commanders like Ibn al-Khattab poured millions of dollars and thousands of human resources into establishing several military training and religious indoctrination camps in Chechnya. After the US launched its war in Afghanistan even more Mujahedeen troops and preachers poured into Chechnya subsidizing and thereby taking over traditional Chechen Sufi mosques and Islamic schools spreading Wahhabi-Salafi extremism. This culminated in the 2002 Moscow theatre siege and then the even more devastating and heartless 2004 Beslan massacre in which Wahhabi-Salafi-Takfiri-Jihadi's took hostage and murdered 335 innocent Russian school children. The message sent by the terrorist cult is that there are no moral boundaries for them.
Groups like AF and Al- Muhajiroun have apart from their proselytizing role for the Wahhabi-Salafi-Takfiri-Jihadi cult have also been involved in many public confrontational incidents including wild demonstrations against the West.
In the UK al Muhajiroun has many modern incarnations/name changes to stay out of the slow moving UK Terrorist Legislation definitions of proscribed Terrorist Organization (such as al-Ghurabaa (AG), the Saviour/Saved Sect (SS), Ahlus Sunnah Wal Jama'aah, Call to Submission, Islamic Path, London School of Shiria, Muslims Against Crusades, Supporters of Sharia and Islam4UK and has been closely linked with Hizb ut-Tahrir). Al Muhajiroun has been associated with the radicalization of Muslim communities away from their traditional moderate beliefs to the Wahhabi-Salafi-Takfiri-Jihadi cult.
Abu Hamza (al-Masri)
Prominent figures include ex-Imam of the radical Finsbury Park Mosque, Abu Hamza al-Masri who discipled the shoe bomber Richard Reid and Anjem Choudary al-Masri's successor.
Anjem Choudary
It was Finsbury Parks 2ic Choudary who in 2006 arranged a notorious demonstration in London against the Danish cartoons stating "Behead those who insult Islam…Europe take some lessons from 9/11…you will pay demolition is on its way."
According to surveys carried out by respected Centre for Social Cohesion (CSC), a significant number of UK nationals convicted of Al-Qaeda related terrorist offences had links to FA's British 'sister group', al Muhajiroun (Islam4UK) as a 'gateway' into terrorism, providing ideological indoctrination at the beginning of the Salafist extremist "path" and later access to Al-Qaeda recruiters in their Wahhabi funded Mosques who would then prepare them for terrorist 'finishing schools' in Khyber Pakhtunkhwa province, North West Pakistan and 'blooding' in FATA with Afghanistan insurgents.
In France it can be about the French laws banning women from wearing a full veil (niqab) in public places and posted a number of well-produced videos of its protests in French cities. Forsane Alizza promoted on its website the Wahhabi- Salfai-Takfiri-Jihadi group Al Qaeda's English-language magazine 'Inspire' which has a section dedicated to helping terrorist sympathizers in the West carry out attacks on Western targets.
AF has since been banned by French Interior Ministry for inciting racial hatred in January 2012.
FA's Mohammed Achamlane, aka Abu Hamza
FA's leader Achamlane then simply changed its name to 'Force de Défense Musulmane sur Internet', which says its only mission is to have so called "Islamophobic" material removed from French websites.
The main thing to note about the Islamic Clerics that propagate the Wahhabi-Salafi-Takfiri-Jihadi cult's beliefs is that they legitimize notions of murder as acts of divine Islamic ordinance and so are direct causal links to the acts of terrorism that follow.
Mohamed Merah's 'path' in the cult was not unlike his fellow countryman, Zacarias Moussaoui (involved in 9/11). He too was from parents who had a traditional Islamic faith from their homeland (Morocco for the Moussaoui family). Unlike Merah, Zacarias Moussaoui had intellect having a master's degree in International Business from South Bank University in London, having enrolled in 1993 and graduated in 1995. However that intellect did not stop Moussaoui from being proselytised by al Muhajiroun who radicalized him as thoroughly as Forsane Alizza messed with Mohamed Merah's mind.
Mohamed Merah went to Afghanistan and Pakistan several times between 2008 and 2011 to further his 'studies', as they all do. On his first trip in 2008, Mohamed went to Pakistan to be further radicalized before being sent to al Qaeda insurgency operations group in Afghanistan under the leadership, Hamza el Alami, a French Moroccan.
In fact in 2008 he was captured fighting against the US and coalition forces with Al Qaeda insurgents and imprisoned in Kandahar but escaped in a mass breakout in 2008.
In 2011 he may have met with Umar Patek, an Indonesian Salafist terrorist involved in the Bali bombings just before he was caught in Abbottabad Pakistan (the same town OBL was killed later that same year by US Navy Seals). If so then what happened in Toulouse may well have had direct Al Qaeda support and sanction in addition to local sign off from the Wahhabi-Salafi-Takfiri-Jihadi's in France.
Upon his return it was obvious that he had been brainwashed AF-PAK, he tried to indoctrinate Muslim youngsters in his neighbourhood by showing them video footage of men being decapitated (perhaps it was the beheading of Wall Street Journal reporter Daniel Pearl in Pakistan in 2002 by the self-confessed fellow Wahhabi Salafai Takfiri Jihadi, Khalid Sheikh Mohammed the 9/11 mastermind).
Mohamed Merah went about his killing in Toulouse school playground without remorse and in fact filmed all three attacks as he was doing them (just like his hero Khalid Sheikh Mohammed did when he gruesomely videotaped beheading Daniel Pearle).
Mohamed Merah despite the fact that both he and his brother were on the police 'radar' for involvement with Jihadist causes was not put under surveillance and so was able to amass a huge stock pile of weapons and began to plot his 'glorious heroic martyrdom' by murdering school children.
In 2008, the Frenchdomestic intelligence service, the DCRI (Central Directorate of Interior Intelligence) was formed as a merger between the Central Directorate of General Intelligence (RG) and the Directorate of Territorial Surveillance (DST). The Toulouse massacres just goes to show that merely creating a bureaucracy without addressing the legal definitions of who a terrorist is, will not stop these atrocities in the future.
French authorities (including Bernard Squarcini chief of domestic intelligence service, the DCRI (Central Directorate of Interior Intelligence) faced justifiable criticism as to why the convicted Jihadist had not been more closely watched and allowed to amass such a large arsenal of weapons. Perhaps it was Mohamed's close association with a so-called 'anti-Islamophobia' group that used the media that caused 'political correctness' to turn their gaze away in fear that they may unleash controversy in an election year.
Anti-terrorism chief Francois Molinssaid Mohamed Merah had trained with Al Qaeda terrorists in the Pakistani militant stronghold of Waziristan, and had been planning to kill two soldiers and a policeman. Merah, described himself as an "Islamic warrior" who wanted to take revenge for what was happening to Muslims in the world.
His first murder was on March 11 in Toulouse where he killed an off duty soldier Sgt Imad Ibn Ziaten outside a gym.
Then on March 15 in nearby Montauban he killed two off duty but uniformed soldiers, Corporal Abel Chennouf, 24 and Private Mohamed Legouad, 26 and seriously injured a third 28-year-old Corporal Loic Liber who is still in a coma. In the attacks on the two soldiers in Montauban after shouting out "Allah Akbar", he acted calmly, stopping to change the magazine of his pistol. Witnesses described how he had turned over one of the wounded men who was trying to crawl away, and fired three more shots into him.
Then on March 18 he dined out with his brother Abdelkader (who as well known to police because in 2007 he was arrested for supporting Salafi jihadists travelling to Iraq to push out Christians and Shia's and establish their own Islamic Republic based on their cult. But there was insufficient evidence to charge him). One wonders what topics were discussed on the eve of the horrors that were to befall the children at the local Jewish school the next day.
The next day March 19 this self-professed 'Islamic warrior' decided to "bring France to its knees" as he later told police during the siege at his flat and so he set off for a Jewish school in Toulouse.
Reminiscent of what his Wahhabi-Salafi-Takfiri-Jihadi 'brothers' did in Beslan with such monstrous lack of feeling for children, he set upon a killing spree at the school. Mohammed Merah casually killed Rabbi Jonathan Sandler, 30, who tried in vain to shield his sons from Mohamed. Their father dead, Mohamed took his time and murdered at close range Mr Sandler's two young sons, 4 year old Gabriel and 5 year-old Arieh. He actually had only wounded Arieh with his first shot so walked after him as the five year old was desperately crawling away and then came up to him and shot him.
Then he turned his attention to a beautiful little eight year old girl Miriam whom he chased into the courtyard, caught her by her hair and raised a gun to shoot her. The gun jammed at this point and Merah changed weapons from what the police identified as a 9-mm pistol to a .45 calibre gun, and having time to think about what he was doing to this poor little girl nevertheless shot 8 year old Miriam in her temple at point-blank range.
Mohammed Merah was shot dead by Police after a two day siege in his flat on March 22, 2012.
During the siege he wanted "to die as a mujahedeen with a weapon in his hands and he would therefore go to paradise. Whereas if it was policemen who were killed, for them it would be too bad…. he had expressed no regrets other than "not having claimed more victims" and was proud of having "brought France to its knees."
The French authorities need to see this tragedy in context of how the Wahhabi-Salafi-Takfiri-Jihadi's operate at source and upon execution and change their laws to interdict terrorist instigators before these tragic mass murders take place.
Ref
http://www.bbc.co.uk/news/world-europe-17487320
http://www.icsr.info/news/icsr-insight-toulouse-gunmans-link-to-uk-extremists
http://www.bbc.co.uk/news/world-europe-17481537
http://www.bbc.co.uk/news/world-europe-17428860
http://www.bbc.co.uk/news/world-europe-17456541
http://edition.cnn.com/2012/03/21/world/europe/france-solo-terror/index.html
http://www.icsr.info/news/icsr-insight-toulouse-gunmans-link-to-uk-extremists
http://www.bbc.co.uk/news/world-europe-17484121
http://www.dailymail.co.uk/news/article-2118052/Toulouse-shooting-Mohammad-Merah-dead-jumping-flat-window-guns-blazing.html#ixzz1q3avHCni
http://www.dailymail.co.uk/news/article-2118052/Toulouse-shooting-Mohammad-Merah-dead-jumping-flat-window-guns-blazing.html
http://www.meforum.org/744/how-chechnya-became-a-breeding-ground-for-terror
http://www.thecuttingedgenews.com/index.php?article=11576&pageid=16&pagename=Opinion
http://news.bbc.co.uk/2/hi/europe/2565585.stm
http://www.ict.org.il/Articles/tabid/66/Articlsid/636/Default.aspx
http://news.bbc.co.uk/2/shared/spl/hi/world/04/russian_s/html/1.stm
http://www.socialcohesion.co.uk/uploads/1278089320islamist_terrorism_preview.pdf
http://www.telegraph.co.uk/news/worldnews/europe/france/9164827/Brother-of-Toulouse-gunman-Mohamed-Merah-dined-with-him-before-Jewish-school-shooting.html
Balancing Counter-Terrorism Measures with International Human Rights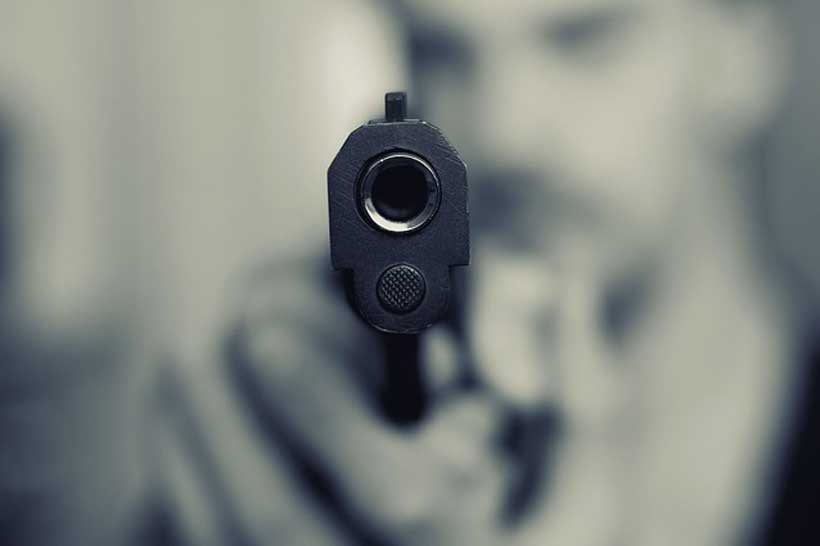 In his statement at a special meeting of the Security Council's Counter-Terrorism Committee on 6 March 2003, the Former Secretary-General Kofi Annan has noted:
"….Our responses to terrorism, as well as our efforts to thwart it and prevent it, should uphold the human rights that terrorists aim to destroy. Respect for human rights, fundamental freedoms, and the rule of law are essential tools in the effort to combat terrorism – not privileges to be sacrificed at a time of tension."
Acts of terrorism are one of the gravest forms of human rights violations that can potentially shake up the spirit of society. People acquire a hateful approach towards the terrorists and those involved in terrorist activities. Moreover, governments do not hesitate to take all possible hardest actions against terrorism to secure their citizens and nation. It can be understood that any counter-terrorist measure taken to satisfy this sentiment of society will more likely be appreciated rather than being criticized. In the wake of this situation, it becomes crucial for the state and its agencies to observe the human rights laws while enacting and exercising the anti-terrorist measures (OHCHR 2008). It has been found that there exists a continuous struggle between national security interests and the protection of the human rights of individuals. In numerous cases, European and American Courts have preferred human rights over the draconian legislative provisions to curb terrorism. When one is dealing with terrorism, measures taken for counter-terrorism shall give high regard to human rights. If States fail to achieve this balance, they will ultimately defeat the success of their counter-actions. Thus, it is to be remembered that one should not become a demon that they are fighting.
Understanding International Human Rights
Human rights are the core universal values available to every individual and group being a human. It provides fundamental freedoms to individuals and protects them from the arbitrary use of power by the state (OHCHR 2008). International human rights are the rights reflected under various core international human rights treaties and customary international law. It includes the Universal Declaration of Human Rights, International Covenant on Civil and Political Rights, International Covenant on Economic, Social and Cultural Rights, and others. Moreover, the prohibition of genocide, torture, and slavery is widely recognized as peremptory norms from which no derogation is possible. All the concerned state parties are under an obligation to protect human rights enshrined under these instruments. They shall not take any action in the breach of their commitments.
The immense importance of human rights raises a few considerations before the state. Whether human rights can be compromised in the name of national security? How should states deal with a situation where human rights fall between their national security or other interests? This short note will try to reflect on these essential issues.
What Is Terrorism?
There exists no universal definition of the term 'terrorism' (Acharya 2009); however, General Assembly has tried to define it as "criminal acts intended or calculated to provoke a state of terror in the general public, a group of persons or particular persons for political purposes are in any circumstance unjustifiable, whatever the considerations of a political, philosophical, ideological, racial, ethnic, religious or any other nature that may be invoked to justify them" (UNGA 1995). This term finds its mention under International Humanitarian Law that prohibits 'terrorism' and 'acts of terrorism' committed during an armed attack (Kaponyi 2007). During peacetime, such acts are dealt with under national laws, international criminal law, and human rights laws. Terrorism has been observed as a criminal act rather than an act of war (Acharya 2009); however, this definition is still evolving.
Terrorism is a controversial term, and its meaning differs from context to context and time to time. A person or group who acts as a terrorist for some might be a hero for others. However, it should be presumed that all such violence and destruction that constitutes terrorism and terrorist activities are done in the breach of human rights. These activities cause severe injury to the life and liberty of the individuals and the unity and integrity of the nation (Kaponyi 2007). In the interest of humanity, the state needs to adopt counter-terrorism measures in its legislation and enforcement actions to prevent and suppress terrorist activities while observing the rule of law.
Interaction Between Counter-Terrorism Measures And International Human Rights
There exists an unavoidable link between counter-terrorism measures and international human rights (Kielsgard 2013). Acts of terrorism provide legal justification to the threatened state to take actions that can cause severe human rights abuses. The interplay between these two concepts aims to address three dimensions of human rights: concerning the victims of the terrorist attacks, concerning the suspected terrorists, and concerning the people subjected to terrorism (Kaponyi 2007). The first category requires the right to life and dignity and the right to justice. The second category talks about the right to life, the presumption of innocence until proven guilty, the right to a fair trial, freedom from arbitrary detention, torture and degrading treatment, and the right to asylum. The third category talks about the right to life, right to information, freedom of association, strike, and expression. It is to be noted that the list of these rights are not exclusive and may include other related rights. Therefore, the state's actions must not defy its international human rights commitments in the guise of national security. There have been instances when courts have curtailed unnecessary and vague security measures found in infringement of human rights.
In Hamdan v Rumsfeld US Supreme Court held that the structure and procedures of the Military Commissions been set up to try detainees of Guantanamo Bay violates the Uniform Code of Military Justice and Common Article 3 of Four Geneva Conventions, 1949. It was a landmark case that restrained the Presidential power vis-à-vis the treatment of Guantanamo Bay prisoners (Philips 2006). In Hamdi v Rumsfeld Supreme Court rules, US citizens detained as enemy combatants have the right to due process and the ability to challenge their enemy combatant status. However, in Rasul v Bush Supreme Court provided that it has jurisdiction to hear habeas corpus petitions foreign nationals detained at Guantanamo Bay. This case attracted several petitions from foreign citizens challenging the basis of their detention. To prevent a large number of petitions from detainees, the US government came up with Military Commission Act in 2006 that bars foreign nationals from challenging their detention that was ultimately held unconstitutional by the US Supreme Court in the case of Boumediene v Bush. It can be observed that the Supreme Court has generally prioritized human rights over its national security issues (Wald 2010).
Similarly, the Court of Appeal in Miranda v Secretary of State for the Home Department found arbitrary 'stop powers used against journalistic information' contained under Schedule 7 of the Terrorism Act, 2000 of the UK to violate freedom of expression provided under Article 10 of the European Convention of Human Rights. In another case of Gillan and Quinton v United Kingdom European Court of Human Rights held blanket power to stop and search under Section 44 of the Terrorism Act, 2000 to violate the right to respect for private life that later got repealed and replaced by the legislature.
Counter-terrorism measures provide incentives to the government authorities to reinterpret their law justifying interrogation, detention, and 'targeted killing' (Sanders 2017). It provides immunity and legitimacy to their acts of human rights abuses with the least accountability. Under its 'War on Terror' against the Taliban Government in Afghanistan, the US has denied applying human rights and humanitarian law to the detainees at Guantanamo Bay and termed them as "enemy combatant" (Duffy 2005). However, from the International Humanitarian Law perspective, it can be counter-argued that the US is detaining combatants by creating a category based on a weak claim supported by reliable facts. They are arrested for an indefinite period without providing them the rights of prisoners. From the International Human Rights approach, a State is obliged to fulfill its international commitments over the persons who are present under its authority and control. This global outreach of the subject founds its applicability even in the areas beyond national jurisdiction, thus holding the US responsible for Guantanamo Bay that lies outside US territory.
Counter-terrorism measures are abused on the pretext of discrimination (Kaponyi 2007). General Assembly Resolution and UN Council on Human Rights Resolution prohibit discrimination that treats people from one ethnic or racial origin, religion or belief, disability different from the others. The creation of plausible legality of human rights violations by the state establishes a requirement to promote human rights (Sanders 2017). Where the UN General Assembly and Security Council have taken several counter-terrorism measures to combat terrorism, UN bodies also aim to respect human rights even in emergency cases. Law is undoubtedly evident that counter-terrorism measures cannot be fulfilled without considering human rights (Kielsgard 2013). States should respect human rights along with its counter-terrorism and security measures.
Conclusion
The real issue lies in determining the legality of counter-terrorist measures that occasionally fall short of the state's international commitments under its human rights regime. It has been observed that the absence of any definition of terrorism provides ample scope for the state to interpret the term 'terrorism' with a political bias favoring its interest (Kaponyi 2007). Further, a State can easily justify its actions in the name of national security that denies human rights to the individual and ultimately raises questions on the rule of law (Duffy 2005). Under the case laws, judges have shown an inclination to respect the international commitments on human rights regime. However, this cannot be said affirmatively for the legislature and enforcing authorities. It is not the counter-terrorism measures, but their abuse is problematic. Arbitrary and poorly-implemented counter-terrorism measures have their consequences. Co-lateral damage must be proportional. Since both counter-terrorism measures and human rights are important issues for a country; thus, it is essential that a balance be struck between them. It should be noted that fight against terror and the observance of human rights must go hand in hand. The State's responsibility is to respect human rights and not use counter-terrorism measures as a justification for their violation.
REFERENCES
Acharya, Upendra D. (2009): "War on Terror or Terror Wars: The Problem in Defining Terrorism," Denver Journal of International Law and Policy, Vol 37, pp 653.
Boumediene v Bush (2008): 553 U.S. 723
Duffy, Helen (2005): The "War on Terror" and the Framework of International Law, Cambridge University Press
General Assembly, Protection of human rights and fundamental freedoms while countering terrorism, A/RES/58/187 (2003)
General Assembly Resolution, U.N. Doc. A/RES/49/60 (Feb. 17, 1995)
Gillan and Quinton v United Kingdom (2010): ECHR 28 (2010)
Hamdan v Rumsfeld (2006): 548 U.S. 557 (2006)
Hamdi v Rumsfeld (2004): 542 U.S. 507
Kaponyi, Elisabeth K. (2007): "Upholding Human Rights in the fight against terrorism," Society and Economy, Vol 29, pp 1.
Kielsgard, Mark D. (2013): "Counter-Terrorism and Human Rights: Uneasy Marriage, Uncertain Future,"Journal Jurisprudence, Vol 19, pp 163.
Miranda v Secretary of State for the Home Department (2014): EWHC 255 (2014);
Office of the United Nations High Commissioner for Human Rights (2008): "Human Rights, Terrorism and Counter-Terrorism" <https://www.ohchr.org/Documents/Publications/Factsheet32EN.pdf>
Philips, Dennis (2006): "Hamdan v Rumsfeld: The Bush Administration and 'The Rule of Law'," Australian Journal of American Studies Vol 25, pp 40.
Rasul v Bush (2004): 542 U.S. 466
Sanders, Rebecca (2017): "Human rights abuses at the limits of the law: Legal instabilities and vulnerabilities in the 'Global War on Terror'," Review of International Studies Vol 44, pp 2.
UN Commission on Human Rights, Commission on Human Rights Resolution 2003/68: Protection of human rights and fundamental freedoms while countering terrorism, E/CN.4/RES/2003/68 (2003)
Wald, Patricia (2010): "National Security versus Human Rights: An uneven playing field," American Society of International Law, Vol 104, pp 458.
Pakistan's fight against terrorism inside its borders
When Pakistan first appeared on the map, it had little to no idea how its neighbors would harness its land. It came quite clear after the separation of East Pakistan that the land of the pure would require more foresight in dealing with those around it. They might even need to fight to maintain peace on its soil.
Since the birth of Pakistan, it has been subjected to different fights to maintain its status. With all its struggles, finding peace for the valley, and balancing its economy, the country has faced many turbulences. It has proven itself against all sorts of malicious endeavors. Some that had the potential to harm its name in the international society.
It was 9/11 that not only shook the whole world but this nook of the Asian continent as it plunged into instability. It seems like someone was busy hiding a terrorist network in Pakistan. From terrorism attacks on the APS school to the attack on the five-star PC in Gwadar. The country has been struggling to keep its face clear even though it has suffered from Islamophobia in the international community.
Pakistan and its army have been heading strong and determined to keep the citizens of Pakistan safe along with protecting the people on the globe who accept the hostility of the country to open its land for tourism. Since 2010 the country has been busy weeding out terrorist organizations. Many casualties have been taken as the roots of terrorism were attacked. The blood of martyrs has colored the land, but success has come in bits and pieces. The country was not facing armed militia but organized troops funded by the neighbors.
The terrorist funding trail reveals India's involvement. These are no more allegations, and evidence of 22 billion PKR expenditure for the nourishment of such networks in Pakistan are available. This is quite a question, especially when keeping in mind the economy of the country. Besides, Narendra Modi's support for extremism is simply a dot that needs to be connected.
The attack on APS was the boiling point for the whole nation. When every eye cried. Investigations were made to let the world know that Pakistan will not tolerate terrorism of any sort. Peace will be kept, and any intention against it will be answered with unpleasant outcomes. It has been, and the number of terrorism incidents has remarkably gone down.
As per the UN charter, the intrusive involvement by patronizing any country's domestic issues is a clear violation. With ISIS contributing their share to terrorism in further Asia, it has been investigated that Indian intelligence agencies are trying to knit a scarf of deception by linking ISIS by creating "Daesh-e-Pakistan."Adding firmness to their plan, they have already admitted 30 Indian militants in this organization and relocated them to camps along the Pakistan-Afghanistan border. Two Indian agency representatives were responsible for handing over these militants to Daesh commander Sheikh Abdul Rahim.
The geographical advantage that Pakistan holds brought a ray of sunshine with the CPEC project. But as the country started working on its economy's progress, the state has witnessed countable heart-wrenching fights against terrorist groups. While Pakistan struggles to keep global security and safety and fights against incendiary of this terrorism, Indian state policy has internalized terrorism as an instrument. With Modi's incumbency, the Kashmir valley has burned, but Muslims in Delhi face their wrath.
Hence, the policy was not a joke, it was a serious mission, and satisfactory amounts were sent to sub-nationals through humanitarian assistance to cause unrest in Balochistan. With Peshawar police attack on 11 May 2020 to target killing and eventually linking with a suicide attack on Mardan Judicial Complex in 2016. Pakistan has been highly receptive to all intelligence gathered to averting a colossal attack on 14 August 2020. Maj Fermin Das, an official from Indian intelligence, was found to be the mastermind behind the planning of this attack. This person was operating from Afghanistan, which failed obviously!
It's been no secret to everyone with Indian involvement in creating instability in Jammu Kashmir. Gilgit Baltistan is not far from it, sharing the same boundaries. Out of 60 implanted IEDs, 22 were successfully diffused, but 38 exploded and took 13 civilian lives and 48 military personnel. The explosives used in those IEDs have been traced back to, you guessed it, India.
No matter how many times Pakistan will try to keep out the pest from its soil, they seem to be crawling back inside. Safety is not just the issue of Pakistan but is the issue of the whole world. Countries funding their neighbors to keep unrest in the continent requires global attention, and determined action should be taken.
Jihadist terrorism in the EU since 2015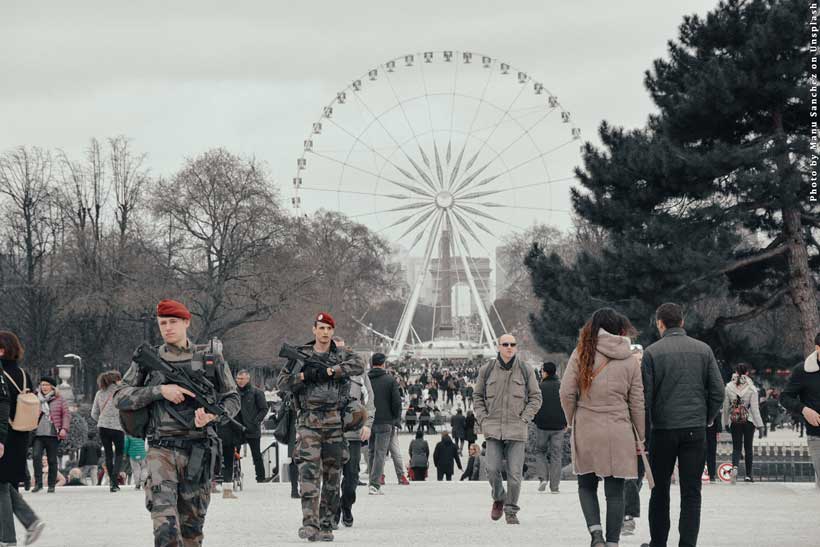 Europe has experienced a series of terror attacks since 2015. Who are the terrorists? Why and how do they act?
Jihadist terrorism is not new in the EU, but there has been a new wave of islamist attacks since 2015. What do jihadist terrorists want? Who are they? How do they attack?
What is jihadist terrorism?
The goal of jihadist groups is to create an Islamic state governed only by Islamic law – Sharia. They reject democracy and elected parliaments because in their opinion God is the sole lawgiver.
Europol defines Jihadism as "a violent ideology exploiting traditional Islamic concepts. Jihadists legitimise the use of violence with a reference to the classical Islamic doctrine on jihad, a term which literally means 'striving' or 'exertion', but in Islamic law is treated as religiously sanctioned warfare".
The al-Qaeda network and the so-called Islamic state are major representatives of jihadist groups. Jihadism is a sub-set of Salafism, a revivalist Sunni movement.
Who are the jihadi terrorists?
According to Europol, jihadist attacks in 2018 were carried out primarily by terrorists who grew up and were radicalised in their home country, not by so-called foreign fighters (individuals that travelled abroad to join a terrorist group).
In 2019, nearly 60% of jihadi attackers had the citizenship of the country in which the attack or plot took place.
Radicalisation of home-grown terrorists has speeded up as lone wolves are radicalised by online propaganda, while their attacks are inspired rather than ordered by terrorist groups such as al-Qaeda or IS.
Europol explains that these terrorists may not necessarily be very religious: they may not read the Quran or regularly attend mosque and they often have a rudimentary and fragmented knowledge of Islam.
In 2016, a significant number of the individuals reported to Europol for terrorism were low-level criminals, suggesting people with a criminal history or socialised in a criminal environment may be more susceptible to radicalisation and recruitment.
Europol draws the conclusion that "religion may thus not be the initial or primary driver of the radicalisation process, but merely offer a 'window of opportunity' to overcome personal issues. They may perceive that a decision to commit an attack in their own country may transform them from 'zero' to 'hero'."
The 2020 Europol report shows that most jihadi terrorists were young adults. Almost 70% of them were aged 20 to 28 years old and 85% were male.
How do jihadi terrorists attack?
Since 2015, jihadist attacks have been committed by lone actors and groups. Lone wolves use mainly knives, vans and guns. Their attacks are simpler and rather unstructured. Groups use automatic rifles and explosives in complex and well-coordinated attacks.
In 2019, almost all completed or failed attacks were by lone actors, while most foiled plots involved multiple suspects.
There has been a tendency for jihadist terrorists to favour attacks against people, rather than buildings or institutional targets, in order to trigger an emotional response from the public.
Terrorists do not discriminate between Muslim and non-Muslim and attacks have aimed for the maximum of casualties, such as in London, Paris, Nice, Stockholm, Manchester, Barcelona and Cambrils.
The EU's fight against terrorism
EU measures to prevent new attacks are wide-ranging and thorough. They span from cutting the financing of terrorism, tackling organised crime, and strengthening border controls to addressing radicalisation and improving police and judicial cooperation on tracing suspects and pursuing perpetrators.
For example, MEPs adopted new rules to make the use of guns and the creation of home-made bombs more difficult for terrorists.
Europol, the EU's police agency, has been given additional powers. It can set up specialised units more easily, such as the European Counter Terrorism Centre created in January 2016. It can also exchange information with private companies in some cases and ask social media to remove pages runs by IS.
In July 2017, the European Parliament created a special committee on terrorism to evaluate how to better fight terrorism at EU level. MEPs produced a report with concrete measures they want the European Commission to include in new legislation.