Islamo-fascist Terrorism now in France; what must be done to stop its spread
The murder in Toulouse and Montauban France this month of 7 innocent people including three school children was committed by a Wahhabi-Salafi-Jihadi-Takfiri cult member Mohamed Merah.
Even though known to authorities to be an extremist and being 'watched' and even though the Americans also knew of him and put him on a no-fly to US list, he could not be arrested authorities say because French Prime Minister Francois Fillon argues, "Belonging to a Salafist organisation is not an offence in and of itself…We cannot mix up religious fundamentalism with terrorism, even if we know there are elements that unite them."
Perhaps Monsieur Fillon would do well to (take a leaf out of his mother's book and) study history. Who was behind most of the terrorist attacks in the West since 1990? The media made it look like 'nutters' like the underpants bomber Umar Farouk Abdulmutallab and 'freaks' like Richard Reid the Shoe bomber were ad hoc potential criminals who just so happened to have a background that included coming from an Islamic background. However if one looks carefully at the global Jihadi attacks for the past 20 years and Mohammed Merah's path into the cult behind his motivation for the attacks one will see that the same cult was behind many others radicalization that lead to terrorist attacks in the West. Then Prime Minister Fillon will know what France is up against and understand that their new foe is no less organized committed and lethal than the Nazi's were and that their Republic is in great danger unless they deal with the extremist conveyor belt of this cult at its source and help strengthen traditional Islam which is in as much mortal danger as the French State. If Fillon does not 'join the dots' Toulouse will only be the beginning.
Mohamed was born in France from Algerian parents and grew up with his three brothers and two sisters in a troubled high-rise estate called 'Les Izards', home to a large North African population, in Toulouse, South West France. He was first arrested at 16 for stealing and again at aged 18 and 20. Even though he had a reputation for extremist tendencies on his own housing estate in Toulouse and his brother Abdelkader Merah, had links to jihadists in Libya, Mohamed's path to radical Islam began when he was 18 in Toulouse in 2007 while serving a prison sentence for robbery.
He was like so many troubled Muslim youths approached by Salafist groups like Forsane Alizza (FA- The Knights of Pride) and encouraged to progress his study their cult which was their brand of militant Salafi 'Islam' from their radical mosques or private 'prayer groups' and if suitable for mission training Al Qaeda operatives then arranged for the acolyte go to Pakistan for deeper indoctrination into the cult and specialist weapons and bomb training when he got out.
Forsane Alizza aka 'Sharia4France' is ostensibly an anti-Islamophobia group but authorities say it is a terrorist organization that used the mantra of anti-Islamophobia to mask its deeper purpose of radicalizing disenchanted youth from Islamic backgrounds. They followed the rhetoric of fellow terrorists like Yemeni-American cleric Anwar al-Awlaki to recruit disillusioned youth from Islamic communities in the West away from the traditional Islamic faith of their parents who immigrated to the West and instead adopt their cult. Their cult made everything from their plight to the perceived injustice of Muslims around the world easily understood in a populist way and in the vernacular. The converts were shown a way out of their sin and into heaven by taking the express lane of radical militancy to attack all enemies of the Wahhabi-Salafi Jihadi's (the only true Muslims) whether they be Crusader-Zionists in AF-PAK, Shia Muslims, Sufi Muslims or Moderate Sunni Muslims (all apostates in the cults eyes to be excommunicated (Takfiri) and worthy of death) or non-Sharia democracies in the West. The ultimate goal of the cult is establishing a kind of 'Third Reich' Salafist caliphate stretching from Chechnya to the Philippines that will restore pride and power to "Muslims" (the ones that are left after the bad Muslims have been enlightened as to the true 'path' or eliminated); hence their name Forsane Alizza -The Knights of Pride.
Forsane Alizza has links to other radical Islamist groups in Europe, such as al-Muhajiroun / 'Islam4UK' in Britain and 'Shariah4Belgium', 'Muslims Against Crusades' as well as 'Revolution Muslim' in the United States. Al-Muhajiroun means "the Emigrants". The name comes from their 'target market', the children of traditional Islamic parents who immigrated to the West. These Islamo-Fascist cult's modus operandi is not unlike the Hitler Youth movement of the Nazi's, brainwashing the youth with magazines, and sending them to specialized indoctrination schools and camps with their 'brothers' and SS style (Mujahedeen) elite training, how to be 'good Muslims' just like the Nazi's did in the 1930's by teaching the 'jugend' how to be 'good Germans'. The devotees would then have no qualms about the war ahead and what had to be done to the 'untermench' (Jews, Crusaders and Takfiri or moderate/traditional Muslims). The allies upon liberating Eastern Europe could not believe how civilized people could commit the atrocities that the Einsatzgruppen did especially against women and children. These Hitler Youth graduates were formed into heartless death squads responsible for the murders of over 1,000,000 people, mainly Jews including women and children in occupied Eastern Europe between 1939 and 1944.
It is no surprise then that when today's Wahhabi Salafi Takfiri Jihadi's strike whether its Bali, Beslan or Toulouse, they do so without mercy and show no remorse afterward if they survive. Indeed they often laugh and smile chanting "Allahu Akbar" like the Bali mass murderer Amrozi bin Nurhasyim did when sentenced by an Indonesian Court rejecting his defence that his actions in 2002 planting bombs that indiscriminately killed 202 tourists because he was seeking to 'strike at America and its allies, especially Israel' were justified under Islam.
Similarly, the Chechen war of nationalism against Russia turned into an Islamist cause and with it came the Islamo-Fascist propaganda that could justify any form of atrocity on ideological grounds. From the mid 1990's Saudi charities like Al-Haramain , Benevolence International Foundation (BIF was started by OBL's brother-in-law Mohammed Jamal Khalifa who also funded 9/11's precursor the Bojinka Plot), and Wahhabi extremist commanders like Ibn al-Khattab poured millions of dollars and thousands of human resources into establishing several military training and religious indoctrination camps in Chechnya. After the US launched its war in Afghanistan even more Mujahedeen troops and preachers poured into Chechnya subsidizing and thereby taking over traditional Chechen Sufi mosques and Islamic schools spreading Wahhabi-Salafi extremism. This culminated in the 2002 Moscow theatre siege and then the even more devastating and heartless 2004 Beslan massacre in which Wahhabi-Salafi-Takfiri-Jihadi's took hostage and murdered 335 innocent Russian school children. The message sent by the terrorist cult is that there are no moral boundaries for them.
Groups like AF and Al- Muhajiroun have apart from their proselytizing role for the Wahhabi-Salafi-Takfiri-Jihadi cult have also been involved in many public confrontational incidents including wild demonstrations against the West.
In the UK al Muhajiroun has many modern incarnations/name changes to stay out of the slow moving UK Terrorist Legislation definitions of proscribed Terrorist Organization (such as al-Ghurabaa (AG), the Saviour/Saved Sect (SS), Ahlus Sunnah Wal Jama'aah, Call to Submission, Islamic Path, London School of Shiria, Muslims Against Crusades, Supporters of Sharia and Islam4UK and has been closely linked with Hizb ut-Tahrir). Al Muhajiroun has been associated with the radicalization of Muslim communities away from their traditional moderate beliefs to the Wahhabi-Salafi-Takfiri-Jihadi cult.
Abu Hamza (al-Masri)
Prominent figures include ex-Imam of the radical Finsbury Park Mosque, Abu Hamza al-Masri who discipled the shoe bomber Richard Reid and Anjem Choudary al-Masri's successor.
Anjem Choudary
It was Finsbury Parks 2ic Choudary who in 2006 arranged a notorious demonstration in London against the Danish cartoons stating "Behead those who insult Islam…Europe take some lessons from 9/11…you will pay demolition is on its way."
According to surveys carried out by respected Centre for Social Cohesion (CSC), a significant number of UK nationals convicted of Al-Qaeda related terrorist offences had links to FA's British 'sister group', al Muhajiroun (Islam4UK) as a 'gateway' into terrorism, providing ideological indoctrination at the beginning of the Salafist extremist "path" and later access to Al-Qaeda recruiters in their Wahhabi funded Mosques who would then prepare them for terrorist 'finishing schools' in Khyber Pakhtunkhwa province, North West Pakistan and 'blooding' in FATA with Afghanistan insurgents.
In France it can be about the French laws banning women from wearing a full veil (niqab) in public places and posted a number of well-produced videos of its protests in French cities. Forsane Alizza promoted on its website the Wahhabi- Salfai-Takfiri-Jihadi group Al Qaeda's English-language magazine 'Inspire' which has a section dedicated to helping terrorist sympathizers in the West carry out attacks on Western targets.
AF has since been banned by French Interior Ministry for inciting racial hatred in January 2012.
FA's Mohammed Achamlane, aka Abu Hamza
FA's leader Achamlane then simply changed its name to 'Force de Défense Musulmane sur Internet', which says its only mission is to have so called "Islamophobic" material removed from French websites.
The main thing to note about the Islamic Clerics that propagate the Wahhabi-Salafi-Takfiri-Jihadi cult's beliefs is that they legitimize notions of murder as acts of divine Islamic ordinance and so are direct causal links to the acts of terrorism that follow.
Mohamed Merah's 'path' in the cult was not unlike his fellow countryman, Zacarias Moussaoui (involved in 9/11). He too was from parents who had a traditional Islamic faith from their homeland (Morocco for the Moussaoui family). Unlike Merah, Zacarias Moussaoui had intellect having a master's degree in International Business from South Bank University in London, having enrolled in 1993 and graduated in 1995. However that intellect did not stop Moussaoui from being proselytised by al Muhajiroun who radicalized him as thoroughly as Forsane Alizza messed with Mohamed Merah's mind.
Mohamed Merah went to Afghanistan and Pakistan several times between 2008 and 2011 to further his 'studies', as they all do. On his first trip in 2008, Mohamed went to Pakistan to be further radicalized before being sent to al Qaeda insurgency operations group in Afghanistan under the leadership, Hamza el Alami, a French Moroccan.
In fact in 2008 he was captured fighting against the US and coalition forces with Al Qaeda insurgents and imprisoned in Kandahar but escaped in a mass breakout in 2008.
In 2011 he may have met with Umar Patek, an Indonesian Salafist terrorist involved in the Bali bombings just before he was caught in Abbottabad Pakistan (the same town OBL was killed later that same year by US Navy Seals). If so then what happened in Toulouse may well have had direct Al Qaeda support and sanction in addition to local sign off from the Wahhabi-Salafi-Takfiri-Jihadi's in France.
Upon his return it was obvious that he had been brainwashed AF-PAK, he tried to indoctrinate Muslim youngsters in his neighbourhood by showing them video footage of men being decapitated (perhaps it was the beheading of Wall Street Journal reporter Daniel Pearl in Pakistan in 2002 by the self-confessed fellow Wahhabi Salafai Takfiri Jihadi, Khalid Sheikh Mohammed the 9/11 mastermind).
Mohamed Merah went about his killing in Toulouse school playground without remorse and in fact filmed all three attacks as he was doing them (just like his hero Khalid Sheikh Mohammed did when he gruesomely videotaped beheading Daniel Pearle).
Mohamed Merah despite the fact that both he and his brother were on the police 'radar' for involvement with Jihadist causes was not put under surveillance and so was able to amass a huge stock pile of weapons and began to plot his 'glorious heroic martyrdom' by murdering school children.
In 2008, the Frenchdomestic intelligence service, the DCRI (Central Directorate of Interior Intelligence) was formed as a merger between the Central Directorate of General Intelligence (RG) and the Directorate of Territorial Surveillance (DST). The Toulouse massacres just goes to show that merely creating a bureaucracy without addressing the legal definitions of who a terrorist is, will not stop these atrocities in the future.
French authorities (including Bernard Squarcini chief of domestic intelligence service, the DCRI (Central Directorate of Interior Intelligence) faced justifiable criticism as to why the convicted Jihadist had not been more closely watched and allowed to amass such a large arsenal of weapons. Perhaps it was Mohamed's close association with a so-called 'anti-Islamophobia' group that used the media that caused 'political correctness' to turn their gaze away in fear that they may unleash controversy in an election year.
Anti-terrorism chief Francois Molinssaid Mohamed Merah had trained with Al Qaeda terrorists in the Pakistani militant stronghold of Waziristan, and had been planning to kill two soldiers and a policeman. Merah, described himself as an "Islamic warrior" who wanted to take revenge for what was happening to Muslims in the world.
His first murder was on March 11 in Toulouse where he killed an off duty soldier Sgt Imad Ibn Ziaten outside a gym.
Then on March 15 in nearby Montauban he killed two off duty but uniformed soldiers, Corporal Abel Chennouf, 24 and Private Mohamed Legouad, 26 and seriously injured a third 28-year-old Corporal Loic Liber who is still in a coma. In the attacks on the two soldiers in Montauban after shouting out "Allah Akbar", he acted calmly, stopping to change the magazine of his pistol. Witnesses described how he had turned over one of the wounded men who was trying to crawl away, and fired three more shots into him.
Then on March 18 he dined out with his brother Abdelkader (who as well known to police because in 2007 he was arrested for supporting Salafi jihadists travelling to Iraq to push out Christians and Shia's and establish their own Islamic Republic based on their cult. But there was insufficient evidence to charge him). One wonders what topics were discussed on the eve of the horrors that were to befall the children at the local Jewish school the next day.
The next day March 19 this self-professed 'Islamic warrior' decided to "bring France to its knees" as he later told police during the siege at his flat and so he set off for a Jewish school in Toulouse.
Reminiscent of what his Wahhabi-Salafi-Takfiri-Jihadi 'brothers' did in Beslan with such monstrous lack of feeling for children, he set upon a killing spree at the school. Mohammed Merah casually killed Rabbi Jonathan Sandler, 30, who tried in vain to shield his sons from Mohamed. Their father dead, Mohamed took his time and murdered at close range Mr Sandler's two young sons, 4 year old Gabriel and 5 year-old Arieh. He actually had only wounded Arieh with his first shot so walked after him as the five year old was desperately crawling away and then came up to him and shot him.
Then he turned his attention to a beautiful little eight year old girl Miriam whom he chased into the courtyard, caught her by her hair and raised a gun to shoot her. The gun jammed at this point and Merah changed weapons from what the police identified as a 9-mm pistol to a .45 calibre gun, and having time to think about what he was doing to this poor little girl nevertheless shot 8 year old Miriam in her temple at point-blank range.
Mohammed Merah was shot dead by Police after a two day siege in his flat on March 22, 2012.
During the siege he wanted "to die as a mujahedeen with a weapon in his hands and he would therefore go to paradise. Whereas if it was policemen who were killed, for them it would be too bad…. he had expressed no regrets other than "not having claimed more victims" and was proud of having "brought France to its knees."
The French authorities need to see this tragedy in context of how the Wahhabi-Salafi-Takfiri-Jihadi's operate at source and upon execution and change their laws to interdict terrorist instigators before these tragic mass murders take place.
Ref
http://www.bbc.co.uk/news/world-europe-17487320
http://www.icsr.info/news/icsr-insight-toulouse-gunmans-link-to-uk-extremists
http://www.bbc.co.uk/news/world-europe-17481537
http://www.bbc.co.uk/news/world-europe-17428860
http://www.bbc.co.uk/news/world-europe-17456541
http://edition.cnn.com/2012/03/21/world/europe/france-solo-terror/index.html
http://www.icsr.info/news/icsr-insight-toulouse-gunmans-link-to-uk-extremists
http://www.bbc.co.uk/news/world-europe-17484121
http://www.dailymail.co.uk/news/article-2118052/Toulouse-shooting-Mohammad-Merah-dead-jumping-flat-window-guns-blazing.html#ixzz1q3avHCni
http://www.dailymail.co.uk/news/article-2118052/Toulouse-shooting-Mohammad-Merah-dead-jumping-flat-window-guns-blazing.html
http://www.meforum.org/744/how-chechnya-became-a-breeding-ground-for-terror
http://www.thecuttingedgenews.com/index.php?article=11576&pageid=16&pagename=Opinion
http://news.bbc.co.uk/2/hi/europe/2565585.stm
http://www.ict.org.il/Articles/tabid/66/Articlsid/636/Default.aspx
http://news.bbc.co.uk/2/shared/spl/hi/world/04/russian_s/html/1.stm
http://www.socialcohesion.co.uk/uploads/1278089320islamist_terrorism_preview.pdf
http://www.telegraph.co.uk/news/worldnews/europe/france/9164827/Brother-of-Toulouse-gunman-Mohamed-Merah-dined-with-him-before-Jewish-school-shooting.html
The Autopsy of Jihadism in the United States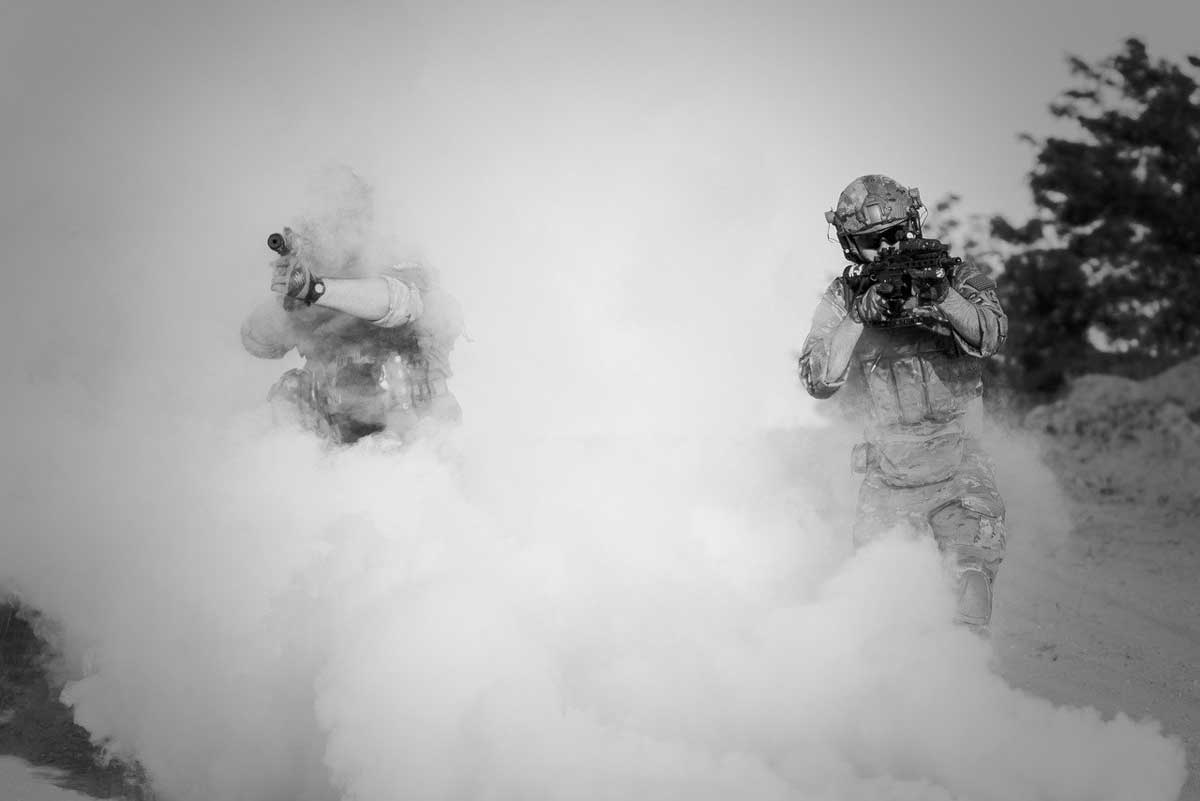 The American counter-terrorism establishment is shocked to know that its current terrorist threat, contrary to conventional wisdom, is not foreign but "a large majority of jihadist terrorists in the United States have been American citizens or legal residents".
A terror threat assessment by NewAmerica, a think tank comprehensive, up-to-date source of online information about terrorist activity in the United States and by Americans overseas since 9/11, 20 years after 9/11 reported: "…while a range of citizenship statuses are represented, every jihadist who conducted a lethal attack inside the United States since 9/11 was a citizen or legal resident except one who was in the United States as part of the U.S.-Saudi military training partnership".
The ultimate irony is NewAmerica quoting a terrorist to underline the seriousness of the threat: "Yet today, as Anwar al-Awlaki, the American born cleric who became a leader in Al Qaeda in the Arabian Peninsula, put it in a 2010 post, 'Jihad is becoming as American as apple pie'."
Since 9/11 and today, the United States faced just "one case of a jihadist foreign terrorist organization directing a deadly attack inside the United States since 9/11, or of a deadly jihadist attacker receiving training or support from groups abroad". The report recalls: "That case is the attack at the Naval Air Station Pensacola on December 6, 2019, when Mohammed Al-Shamrani shot and killed three people. Al Qaeda in the Arabian Peninsula claimed the attack and according to the FBI, evidence from Al-Shamrani's phone he was in contact with an AQAP (Al Qaeda in the Arab Peninsula) militant and AQAP prior to his entry to the United States…"
In the last two decades, "jihadists" have killed 107 people inside the United States. Compare this with deaths occurring due to major crimes: 114 people were killed by far-right terrorism (consisting of anti-government, militia, white supremacist, and anti-abortion violence), 12 and nine people, respectively, killed in attacks "inspired by black separatist/nationalist ideology and ideological misogyny". Attacks by people with Far-Left views have killed one person. It just goes to show that terrorism inside the United States is no longer the handiwork of foreign or "jihadi" ideologies, but is "homegrown", the report points out.
The report points out a poor understanding of the terror threat and its roots by the Trump administration. A week into his presidency, Donald Trump issued an executive order banning entry of citizens of seven Muslim countries into the United States. The countries were: Iran, Iraq, Syria, Sudan, Libya, Yemen, and Somalia. Th order cited "national security" as the reason, but gave no real justification.
Trump's aides tried to find some justification for the order claiming that in the administration's assessment the United States was and will be the prime target of terrorist organisations from these countries. The same report clarifies how wrong this assessment was: "None of the deadly attackers since 9/11 emigrated or came from a family that emigrated from one of these countries nor were any of the 9/11 attackers from the listed countries. Nine of the lethal attackers were born American citizens. One of the attackers was in the United States on a non-immigrant visa as part of the U.S.-Saudi military training partnership."
President Trump had to swallow his pride and gradually revoke his order. In early March of 2017, he revised the order excluding Iraq from the ban list. That September, he dropped Sudan too, but added North Korea, Venezuela and Chad.
In the last two decades since 9/11, there have been 16 "lethal jihadist terrorists in the United States". Of them, "three are African-Americans, three are from families that hailed originally from Pakistan, one was born in Virginia to Palestinian immigrant parents, one was born in Kuwait to Palestinian-Jordanian parents, one was born in New York to a family from Afghanistan, two are white converts – one born in Texas, another in Florida, two came from Russia as youth, one emigrated from Egypt and conducted his attack a decade after coming to the United States, one emigrated from Uzbekistan and one was a Saudi Air Force officer in the United States for military training". Nobody from the banned countries, nobody foreign citizens; all were American citizens.
What is more embarrassing for the Trump administration is the report saying: "When the data is extended to include individuals who conducted attacks inside the United States that were foiled or otherwise failed to kill anyone, there are only four cases that the travel ban could have applied to. However, in at least two of those cases, the individual entered the United States as a child. In a third case the individual had a history of mental illness and assault not related to jihadist terrorism. In a fifth, non-lethal attack Adam al-Sahli, who conducted a shooting at a military base in Corpus Christi on May 21, 2020, was born in Syria but was a citizen because his father was an American citizen and thus would not have been subject to the travel ban."
The NewAmerica assessment, in contrast to the executive order, finds concrete evidence to suggest that the terror threat is "homegrown". It gives the example of Mohammed Reza Taheri-Azar, "a naturalised citizen from Iran", who on March 3, 2006 drove a car into a group of students at the University of North Carolina, injuring nine people. "Taheri-Azar, though born in Iran, came to the United States at the age of two" and "his radicalization was homegrown inside the United States". On September 17, 2016 Dahir Adan, a naturalized citizen from Somalia, injured 10 people while wielding a knife at a mall in Minnesota. He too had come to the United States as a young child.
There are more such instances: "On November 28, 2016 Abdul Razak Ali Artan, an 18-year-old legal permanent resident who came to the United States as a refugee from Somalia in 2014 — having left Somalia for Pakistan in 2007 — injured eleven people when he rammed a car into his fellow students on the campus of Ohio State University…However, it is not clear that the attack provides support for Trump's travel ban.
In Artan's case, he left Somalia as a pre-teen, and "if he was radicalized abroad, it most likely occurred while in Pakistan", which is not included on the travel ban. The report says the chances of him being radicalised inside the United States are more. This is based on the fact that "in a Facebook posting prior to his attack, he cited Anwar al-Awlaki, the Yemeni-American cleric born in the United States, whose work — which draws largely upon American culture and history — has helped radicalize a wide range of extremists in the United States including those born in the United States".
There are several other pointers to the "homegrown" theory. For one, a "large proportion of jihadists in the United States since 9/11 have been converts". There are "jihadists" who are non-Muslims. These facts "challenge visions of counterterrorism policy that rely on immigration restrictions or focus almost entirely on second generation immigrant populations", the report says, debunking the Trump executive order.
The NewAmerica report debunks the assumption that only "hot headed" people are attracted to jihadist extremism. It finds that "participation in jihadist terrorism has appealed to individuals ranging from young teenagers to those in their advanced years (and) many of those involved have been married and even had kids – far from the stereotype of the lone, angry youngster".
Women have broken the glass ceiling of jihadist terrorism as "more women have been accused of jihadist terrorism crimes in recent years" inside the United States.
The expansion of the social media world has played a singular role in radicalising American youth. "Many extremists today either maintain public social media profiles displaying jihadist rhetoric or imagery or have communicated online using encrypted messaging apps. The percentage of cases involving such online activity has increased over time." Al Qaeda terrorists became key figures in this proliferation. They "fine-tuned the message and the distribution apparatus" and "put out extremist propaganda via websites and YouTube videos".
America's jihadists were never an immigration problem, the biggest jihadist terror threat U.S faces today is "homegrown".
March Towards Mosul: Beckoning the End of ISIS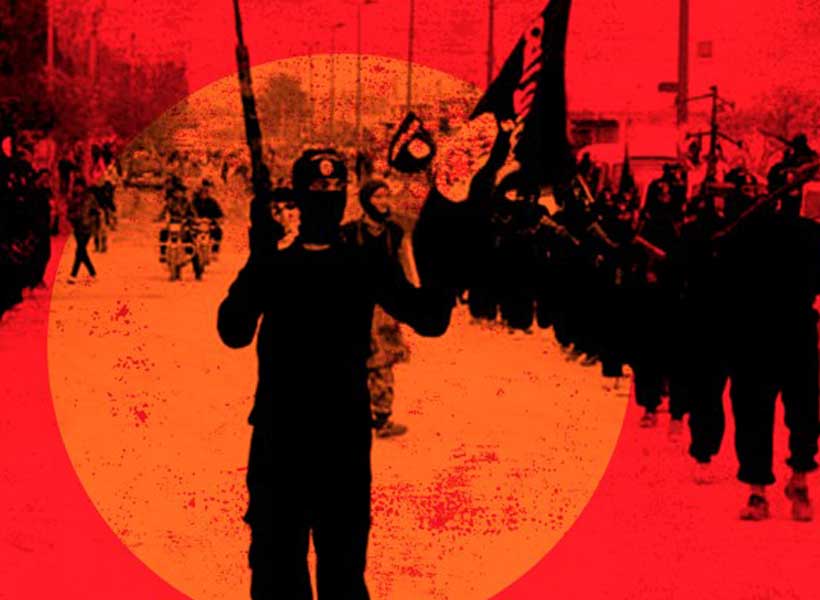 The tenor of ISIS is laced with terror and brutality ever since the militia began rattling Iraq in 2013. While the Civil War already wreaked havoc in the desolate country long before, the advancement of ISIS resonated the country beyond repair. The spread of ISIS quickly transitioned into an endemic as a succession to government failure and withdrawal of the United States military from Iraq in 2011. The group quickly took hold of the key cities of Raqqa, Tikrit, and Ramadi: inching closer to the capital city of Baghdad. However, the strategic win came in 2014 when ISIS struck victory and subsequently toppled the city of Mosul: the core cultural and economic haven of Iraq, only second to Baghdad. The fall of Mosul not only alarmed the Iraqi regime regarding the surging threat of ISIS but also pushed the US to advance airstrikes to displace the gripping offensive in northern Iraq.
While ISIS flourished on the sectarian divide rooted in the Iraqi society post the execution of Saddam Hussein, the US invasion and subsequent withdrawal was cited as the main reason for the passage of ISIS into Iraq. The 2003 invasion left the Iraqi society weakened and desperate for constant US regulation. While the Shia-Sunni divide broadened gradually over the decade, the Arab spring added oil to fire as animosity against the shite-regime expanded in the region. Syria served as the death grip of chaos as rebellious militants surged to dethrone the adamant Bashar al-Assad. With loose Syrian borders, compromised governments on either side of the border, and immediate exit of the US military, ISIS got a convenient passage of expansion from Syria to Iraq.
Amidst the sinister possibilities of the springing rebels in the Middle-East, ISIS declared the split from Al-Qaeda in January 2014. However, what some touted as the fragmentation of the Afghani militant group was only to surf into dangerous territory. A nightmarish humanitarian crisis followed suit as ISIS ransacked city after city while Iraq dwindled and perished piece after piece to the swelling violence of the militants. The US airstrikes targeting the militants did little to deter the group as it verged towards the city of Erbil, spewing chaos as they gripped the northern periphery of Iraq.
The fall of Ramadi, however, quickly incited the retaliation of the regional Kurdish forces. The regional forces were notoriously accused of fighting the government in the civil war and were the main targets of the US forces before their withdrawal in 2011. With the combined effort of the Iraqi army, the Kurdish Democratic Forces (KDF), and the sporadic US airstrikes, ISIS was pushed to a defensive stance as key cities of Falluja, Ramadi, and Tikrit were snatched back from the tight hold of the militant group. The city of Mosul, however, has been much of an unprecedented challenge to rope back as ISIS has cliched onto their 'Caliphate Capital' as a power statement to prove their subdued yet eminent presence in Iraq.
ISIS holds onto as many as 2.5 million people in the city of Mosul ever since the reign of brutality sprawled over the city in June 2014. Public beheading, lynching, and incineration are the common tactics inflicted by the group that has led to a mass exodus of millions of victims from the city over the course of the decade. With Mosul's strategic proximity to Syria and Turkey, ISIS has commanded the region ever since the ISIS leader, Abu Bakr al Baghdadi, declared the city as their 'Cultural Capital'. The reality, however, is not as simply put as the context of historic or cultural significance of the city. Mosul is the prime location of some of Iraq's most lucrative oil fields and thus a notorious means of revenue to the group. Confirmed reports suggest illegal oil dealings between ISIS and both regional and international smugglers. The heavy compensation has granted ISIS enough means to acquire advanced artillery to continue its combat against the coalition forces of the country.
The command of combat against ISIS in 2016 were to mark the end of ISIS as the group perished its conquests. Despite that, the Iraqi coalition amounting to 94000 members all but failed to oust the group estimated to be only about 5000 to 7000 in number. The coalition faced a decimating response of round-the-clock attacks ranging from suicide bombings and car bombs to heavy firing while the forces breached the 200 km radius leading to Mosul. The coalition managed to free the Erbil-Mosul road which was a strategic mark to sever any connection of ISIS from the rest of Iraq. While the coalition cornered ISIS only to Mosul and its outskirts, the urban center of Mosul resisted the breach attempt even with the heavy backing of a coalition with up to 90 fighter planes. The labyrinth of villages in the Mosul metropolis deterred the coalition to advance further and to this day, Mosul remains the last remaining straw in the violent streak of ISIS in Iraq.
The fall of Mosul could end the blood-ridden hold of ISIS in Iraq since it has all but fallen in shambles throughout the Middle-East. However, the victory over Mosul is only the beginning of the end of ISIS; the key lies in the execution of the strategy. The fall of ISIS may crush the backbone of extremism yet the Shia-Sunni divide still exists as it did long before ISIS raised its head in 2014. The same divide could fester again after the common enemy is eliminated from the picture. Moreover, the fall of Mosul could disperse ISIS over Europe in the form of ethnic-diaspora recruited by the militant group over the years. This could well spread the militants over Europe and Africa: reigniting the offshoots in failed states like Libya, Syria, and Nigeria. Without a doubt, the fall of Mosul could bring liberation and economic flourish to Iraq. However, precise execution and reform of the war-torn country is the answer for a sustained and progressive reality in Iraq.
Every Pakistani is a soldier of Operation Radd-ul-Fasaad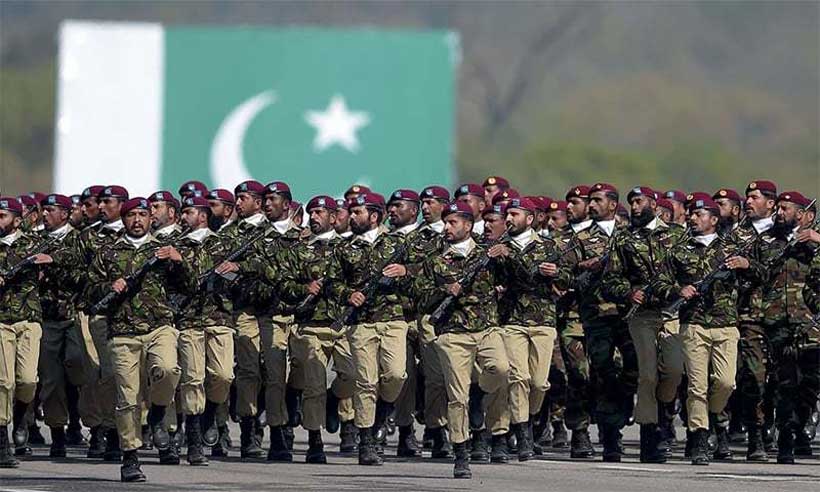 Citizens have the right to participate in politics and to be aware of the political situation. However, in our country, it is becoming common to make unwarranted comments and speculations on non-political, national issues. All institutions in the country have their own mechanisms and among them, the Pakistan Army is the most committed to its rules and regulations. However, the attitude adopted by some people towards the security agencies of the country and the nation in the recent past does not fall under the category of patriotism in any way. This is the same institution whose soldiers and officers have not only extinguished the flames of the beloved homeland with their blood but also restored peace by eradicating terrorism from the country. DG ISPR Major General Babar Iftikhar briefing on the completion of four years of Operation Radd-ul-Fasaad said that the forces with the help of the people have defeated terrorism and eliminated major terrorist networks. Operation Radd-ul-Fasaad covers the entire country and every Pakistani is a soldier of this operation.
There is no denying the fact that Pakistan has suffered the consequences of being a frontline ally in the US war, launched in Afghanistan in the name of eradicating terrorism, in the form of the worst terrorism on its soil. The Pakistan Army launched Operation Rah-e-Rastin 2008 to eradicate the scourge of terrorism, which entered the phase of Operation Rah-e-Nijat. These operations took place mostly in North, South Waziristan and Northern areas, followed by Operation Zarb-e-Azb and Operation Radd-ul-Fasaad were launched, the domain of which was extended to the whole country and combing operation and Operation Khyber-4 were also launched under it. Our security forces made great sacrifices in these operations for the protection of civilians and a peaceful Pakistan and remained committed to continuing the operation till the last terrorist is killed. It is the result of the unparalleled sacrifices and determination of the security forces that the terrorists have been completely wiped out from the land of Pakistan. Although some miscreants fled across the border during the counter-terrorism operation which is a constant threat to Pakistan butto secure the borders, Pakistan is erecting fences not only on the border of Afghanistan but also on the border of Iran so that the movement of terrorists can be stopped.
After four years of Operation Radd-ul-Fasaad, the country is peaceful, playgrounds are inhabited, foreign teams are coming to the country for sports, Pakistan's war on terror is being praised around the world, world leaders and Institutions are also acknowledging the peace efforts of our security forces. According to UN Secretary-General Antonio Guterres, Pakistan's journey towards peace is excellent while British General Sir Nicholas Carter is calling the clearing of South Waziristan from terrorists a great achievement of the Pakistan Army. Pakistan army has not only accepted the challenge of terrorists and their sponsors and facilitators but has also left no stone unturned in measuring their necks. DG ISPR has rightly termed it as a journey from terrorism to tourism. However, all this has been made possible by the sacrifices made in Radd-ul-Fasaad.
There is no doubt that the Pakistan Army has not only successfully met every trial yetis working day and night to protect the country's internal and external borders but the question is, are we doing our job? Even now, some political and non-political people are hurling insults against the institutions in public meetings and also on social media; those who slander the country's sensitive institutions should be ashamed. It is the duty of every patriotic Pakistani along with the spokesperson of the institution to respond to them with arguments and facts and also to take a hard line to discourage them. The rioters who speak out against these institutions and sitting on social media are even more dangerous than ISIS. If every Pakistani is a soldier of the Radd-ul-Fasaad operation then we all have to work for our country. The anti-national agenda must be thwarted together but we must not forget the heroes who made Operation Radd-ul-Fasaad a success by shedding their blood and the people are beginning to breathe a sigh of relief in an atmosphere of peace.