Islamo-fascist Terrorism now in France; what must be done to stop its spread
The murder in Toulouse and Montauban France this month of 7 innocent people including three school children was committed by a Wahhabi-Salafi-Jihadi-Takfiri cult member Mohamed Merah.
Even though known to authorities to be an extremist and being 'watched' and even though the Americans also knew of him and put him on a no-fly to US list, he could not be arrested authorities say because French Prime Minister Francois Fillon argues, "Belonging to a Salafist organisation is not an offence in and of itself…We cannot mix up religious fundamentalism with terrorism, even if we know there are elements that unite them."
Perhaps Monsieur Fillon would do well to (take a leaf out of his mother's book and) study history. Who was behind most of the terrorist attacks in the West since 1990? The media made it look like 'nutters' like the underpants bomber Umar Farouk Abdulmutallab and 'freaks' like Richard Reid the Shoe bomber were ad hoc potential criminals who just so happened to have a background that included coming from an Islamic background. However if one looks carefully at the global Jihadi attacks for the past 20 years and Mohammed Merah's path into the cult behind his motivation for the attacks one will see that the same cult was behind many others radicalization that lead to terrorist attacks in the West. Then Prime Minister Fillon will know what France is up against and understand that their new foe is no less organized committed and lethal than the Nazi's were and that their Republic is in great danger unless they deal with the extremist conveyor belt of this cult at its source and help strengthen traditional Islam which is in as much mortal danger as the French State. If Fillon does not 'join the dots' Toulouse will only be the beginning.
Mohamed was born in France from Algerian parents and grew up with his three brothers and two sisters in a troubled high-rise estate called 'Les Izards', home to a large North African population, in Toulouse, South West France. He was first arrested at 16 for stealing and again at aged 18 and 20. Even though he had a reputation for extremist tendencies on his own housing estate in Toulouse and his brother Abdelkader Merah, had links to jihadists in Libya, Mohamed's path to radical Islam began when he was 18 in Toulouse in 2007 while serving a prison sentence for robbery.
He was like so many troubled Muslim youths approached by Salafist groups like Forsane Alizza (FA- The Knights of Pride) and encouraged to progress his study their cult which was their brand of militant Salafi 'Islam' from their radical mosques or private 'prayer groups' and if suitable for mission training Al Qaeda operatives then arranged for the acolyte go to Pakistan for deeper indoctrination into the cult and specialist weapons and bomb training when he got out.
Forsane Alizza aka 'Sharia4France' is ostensibly an anti-Islamophobia group but authorities say it is a terrorist organization that used the mantra of anti-Islamophobia to mask its deeper purpose of radicalizing disenchanted youth from Islamic backgrounds. They followed the rhetoric of fellow terrorists like Yemeni-American cleric Anwar al-Awlaki to recruit disillusioned youth from Islamic communities in the West away from the traditional Islamic faith of their parents who immigrated to the West and instead adopt their cult. Their cult made everything from their plight to the perceived injustice of Muslims around the world easily understood in a populist way and in the vernacular. The converts were shown a way out of their sin and into heaven by taking the express lane of radical militancy to attack all enemies of the Wahhabi-Salafi Jihadi's (the only true Muslims) whether they be Crusader-Zionists in AF-PAK, Shia Muslims, Sufi Muslims or Moderate Sunni Muslims (all apostates in the cults eyes to be excommunicated (Takfiri) and worthy of death) or non-Sharia democracies in the West. The ultimate goal of the cult is establishing a kind of 'Third Reich' Salafist caliphate stretching from Chechnya to the Philippines that will restore pride and power to "Muslims" (the ones that are left after the bad Muslims have been enlightened as to the true 'path' or eliminated); hence their name Forsane Alizza -The Knights of Pride.
Forsane Alizza has links to other radical Islamist groups in Europe, such as al-Muhajiroun / 'Islam4UK' in Britain and 'Shariah4Belgium', 'Muslims Against Crusades' as well as 'Revolution Muslim' in the United States. Al-Muhajiroun means "the Emigrants". The name comes from their 'target market', the children of traditional Islamic parents who immigrated to the West. These Islamo-Fascist cult's modus operandi is not unlike the Hitler Youth movement of the Nazi's, brainwashing the youth with magazines, and sending them to specialized indoctrination schools and camps with their 'brothers' and SS style (Mujahedeen) elite training, how to be 'good Muslims' just like the Nazi's did in the 1930's by teaching the 'jugend' how to be 'good Germans'. The devotees would then have no qualms about the war ahead and what had to be done to the 'untermench' (Jews, Crusaders and Takfiri or moderate/traditional Muslims). The allies upon liberating Eastern Europe could not believe how civilized people could commit the atrocities that the Einsatzgruppen did especially against women and children. These Hitler Youth graduates were formed into heartless death squads responsible for the murders of over 1,000,000 people, mainly Jews including women and children in occupied Eastern Europe between 1939 and 1944.
It is no surprise then that when today's Wahhabi Salafi Takfiri Jihadi's strike whether its Bali, Beslan or Toulouse, they do so without mercy and show no remorse afterward if they survive. Indeed they often laugh and smile chanting "Allahu Akbar" like the Bali mass murderer Amrozi bin Nurhasyim did when sentenced by an Indonesian Court rejecting his defence that his actions in 2002 planting bombs that indiscriminately killed 202 tourists because he was seeking to 'strike at America and its allies, especially Israel' were justified under Islam.
Similarly, the Chechen war of nationalism against Russia turned into an Islamist cause and with it came the Islamo-Fascist propaganda that could justify any form of atrocity on ideological grounds. From the mid 1990's Saudi charities like Al-Haramain , Benevolence International Foundation (BIF was started by OBL's brother-in-law Mohammed Jamal Khalifa who also funded 9/11's precursor the Bojinka Plot), and Wahhabi extremist commanders like Ibn al-Khattab poured millions of dollars and thousands of human resources into establishing several military training and religious indoctrination camps in Chechnya. After the US launched its war in Afghanistan even more Mujahedeen troops and preachers poured into Chechnya subsidizing and thereby taking over traditional Chechen Sufi mosques and Islamic schools spreading Wahhabi-Salafi extremism. This culminated in the 2002 Moscow theatre siege and then the even more devastating and heartless 2004 Beslan massacre in which Wahhabi-Salafi-Takfiri-Jihadi's took hostage and murdered 335 innocent Russian school children. The message sent by the terrorist cult is that there are no moral boundaries for them.
Groups like AF and Al- Muhajiroun have apart from their proselytizing role for the Wahhabi-Salafi-Takfiri-Jihadi cult have also been involved in many public confrontational incidents including wild demonstrations against the West.
In the UK al Muhajiroun has many modern incarnations/name changes to stay out of the slow moving UK Terrorist Legislation definitions of proscribed Terrorist Organization (such as al-Ghurabaa (AG), the Saviour/Saved Sect (SS), Ahlus Sunnah Wal Jama'aah, Call to Submission, Islamic Path, London School of Shiria, Muslims Against Crusades, Supporters of Sharia and Islam4UK and has been closely linked with Hizb ut-Tahrir). Al Muhajiroun has been associated with the radicalization of Muslim communities away from their traditional moderate beliefs to the Wahhabi-Salafi-Takfiri-Jihadi cult.
Abu Hamza (al-Masri)
Prominent figures include ex-Imam of the radical Finsbury Park Mosque, Abu Hamza al-Masri who discipled the shoe bomber Richard Reid and Anjem Choudary al-Masri's successor.
Anjem Choudary
It was Finsbury Parks 2ic Choudary who in 2006 arranged a notorious demonstration in London against the Danish cartoons stating "Behead those who insult Islam…Europe take some lessons from 9/11…you will pay demolition is on its way."
According to surveys carried out by respected Centre for Social Cohesion (CSC), a significant number of UK nationals convicted of Al-Qaeda related terrorist offences had links to FA's British 'sister group', al Muhajiroun (Islam4UK) as a 'gateway' into terrorism, providing ideological indoctrination at the beginning of the Salafist extremist "path" and later access to Al-Qaeda recruiters in their Wahhabi funded Mosques who would then prepare them for terrorist 'finishing schools' in Khyber Pakhtunkhwa province, North West Pakistan and 'blooding' in FATA with Afghanistan insurgents.
In France it can be about the French laws banning women from wearing a full veil (niqab) in public places and posted a number of well-produced videos of its protests in French cities. Forsane Alizza promoted on its website the Wahhabi- Salfai-Takfiri-Jihadi group Al Qaeda's English-language magazine 'Inspire' which has a section dedicated to helping terrorist sympathizers in the West carry out attacks on Western targets.
AF has since been banned by French Interior Ministry for inciting racial hatred in January 2012.
FA's Mohammed Achamlane, aka Abu Hamza
FA's leader Achamlane then simply changed its name to 'Force de Défense Musulmane sur Internet', which says its only mission is to have so called "Islamophobic" material removed from French websites.
The main thing to note about the Islamic Clerics that propagate the Wahhabi-Salafi-Takfiri-Jihadi cult's beliefs is that they legitimize notions of murder as acts of divine Islamic ordinance and so are direct causal links to the acts of terrorism that follow.
Mohamed Merah's 'path' in the cult was not unlike his fellow countryman, Zacarias Moussaoui (involved in 9/11). He too was from parents who had a traditional Islamic faith from their homeland (Morocco for the Moussaoui family). Unlike Merah, Zacarias Moussaoui had intellect having a master's degree in International Business from South Bank University in London, having enrolled in 1993 and graduated in 1995. However that intellect did not stop Moussaoui from being proselytised by al Muhajiroun who radicalized him as thoroughly as Forsane Alizza messed with Mohamed Merah's mind.
Mohamed Merah went to Afghanistan and Pakistan several times between 2008 and 2011 to further his 'studies', as they all do. On his first trip in 2008, Mohamed went to Pakistan to be further radicalized before being sent to al Qaeda insurgency operations group in Afghanistan under the leadership, Hamza el Alami, a French Moroccan.
In fact in 2008 he was captured fighting against the US and coalition forces with Al Qaeda insurgents and imprisoned in Kandahar but escaped in a mass breakout in 2008.
In 2011 he may have met with Umar Patek, an Indonesian Salafist terrorist involved in the Bali bombings just before he was caught in Abbottabad Pakistan (the same town OBL was killed later that same year by US Navy Seals). If so then what happened in Toulouse may well have had direct Al Qaeda support and sanction in addition to local sign off from the Wahhabi-Salafi-Takfiri-Jihadi's in France.
Upon his return it was obvious that he had been brainwashed AF-PAK, he tried to indoctrinate Muslim youngsters in his neighbourhood by showing them video footage of men being decapitated (perhaps it was the beheading of Wall Street Journal reporter Daniel Pearl in Pakistan in 2002 by the self-confessed fellow Wahhabi Salafai Takfiri Jihadi, Khalid Sheikh Mohammed the 9/11 mastermind).
Mohamed Merah went about his killing in Toulouse school playground without remorse and in fact filmed all three attacks as he was doing them (just like his hero Khalid Sheikh Mohammed did when he gruesomely videotaped beheading Daniel Pearle).
Mohamed Merah despite the fact that both he and his brother were on the police 'radar' for involvement with Jihadist causes was not put under surveillance and so was able to amass a huge stock pile of weapons and began to plot his 'glorious heroic martyrdom' by murdering school children.
In 2008, the Frenchdomestic intelligence service, the DCRI (Central Directorate of Interior Intelligence) was formed as a merger between the Central Directorate of General Intelligence (RG) and the Directorate of Territorial Surveillance (DST). The Toulouse massacres just goes to show that merely creating a bureaucracy without addressing the legal definitions of who a terrorist is, will not stop these atrocities in the future.
French authorities (including Bernard Squarcini chief of domestic intelligence service, the DCRI (Central Directorate of Interior Intelligence) faced justifiable criticism as to why the convicted Jihadist had not been more closely watched and allowed to amass such a large arsenal of weapons. Perhaps it was Mohamed's close association with a so-called 'anti-Islamophobia' group that used the media that caused 'political correctness' to turn their gaze away in fear that they may unleash controversy in an election year.
Anti-terrorism chief Francois Molinssaid Mohamed Merah had trained with Al Qaeda terrorists in the Pakistani militant stronghold of Waziristan, and had been planning to kill two soldiers and a policeman. Merah, described himself as an "Islamic warrior" who wanted to take revenge for what was happening to Muslims in the world.
His first murder was on March 11 in Toulouse where he killed an off duty soldier Sgt Imad Ibn Ziaten outside a gym.
Then on March 15 in nearby Montauban he killed two off duty but uniformed soldiers, Corporal Abel Chennouf, 24 and Private Mohamed Legouad, 26 and seriously injured a third 28-year-old Corporal Loic Liber who is still in a coma. In the attacks on the two soldiers in Montauban after shouting out "Allah Akbar", he acted calmly, stopping to change the magazine of his pistol. Witnesses described how he had turned over one of the wounded men who was trying to crawl away, and fired three more shots into him.
Then on March 18 he dined out with his brother Abdelkader (who as well known to police because in 2007 he was arrested for supporting Salafi jihadists travelling to Iraq to push out Christians and Shia's and establish their own Islamic Republic based on their cult. But there was insufficient evidence to charge him). One wonders what topics were discussed on the eve of the horrors that were to befall the children at the local Jewish school the next day.
The next day March 19 this self-professed 'Islamic warrior' decided to "bring France to its knees" as he later told police during the siege at his flat and so he set off for a Jewish school in Toulouse.
Reminiscent of what his Wahhabi-Salafi-Takfiri-Jihadi 'brothers' did in Beslan with such monstrous lack of feeling for children, he set upon a killing spree at the school. Mohammed Merah casually killed Rabbi Jonathan Sandler, 30, who tried in vain to shield his sons from Mohamed. Their father dead, Mohamed took his time and murdered at close range Mr Sandler's two young sons, 4 year old Gabriel and 5 year-old Arieh. He actually had only wounded Arieh with his first shot so walked after him as the five year old was desperately crawling away and then came up to him and shot him.
Then he turned his attention to a beautiful little eight year old girl Miriam whom he chased into the courtyard, caught her by her hair and raised a gun to shoot her. The gun jammed at this point and Merah changed weapons from what the police identified as a 9-mm pistol to a .45 calibre gun, and having time to think about what he was doing to this poor little girl nevertheless shot 8 year old Miriam in her temple at point-blank range.
Mohammed Merah was shot dead by Police after a two day siege in his flat on March 22, 2012.
During the siege he wanted "to die as a mujahedeen with a weapon in his hands and he would therefore go to paradise. Whereas if it was policemen who were killed, for them it would be too bad…. he had expressed no regrets other than "not having claimed more victims" and was proud of having "brought France to its knees."
The French authorities need to see this tragedy in context of how the Wahhabi-Salafi-Takfiri-Jihadi's operate at source and upon execution and change their laws to interdict terrorist instigators before these tragic mass murders take place.
Ref
http://www.bbc.co.uk/news/world-europe-17487320
http://www.icsr.info/news/icsr-insight-toulouse-gunmans-link-to-uk-extremists
http://www.bbc.co.uk/news/world-europe-17481537
http://www.bbc.co.uk/news/world-europe-17428860
http://www.bbc.co.uk/news/world-europe-17456541
http://edition.cnn.com/2012/03/21/world/europe/france-solo-terror/index.html
http://www.icsr.info/news/icsr-insight-toulouse-gunmans-link-to-uk-extremists
http://www.bbc.co.uk/news/world-europe-17484121
http://www.dailymail.co.uk/news/article-2118052/Toulouse-shooting-Mohammad-Merah-dead-jumping-flat-window-guns-blazing.html#ixzz1q3avHCni
http://www.dailymail.co.uk/news/article-2118052/Toulouse-shooting-Mohammad-Merah-dead-jumping-flat-window-guns-blazing.html
http://www.meforum.org/744/how-chechnya-became-a-breeding-ground-for-terror
http://www.thecuttingedgenews.com/index.php?article=11576&pageid=16&pagename=Opinion
http://news.bbc.co.uk/2/hi/europe/2565585.stm
http://www.ict.org.il/Articles/tabid/66/Articlsid/636/Default.aspx
http://news.bbc.co.uk/2/shared/spl/hi/world/04/russian_s/html/1.stm
http://www.socialcohesion.co.uk/uploads/1278089320islamist_terrorism_preview.pdf
http://www.telegraph.co.uk/news/worldnews/europe/france/9164827/Brother-of-Toulouse-gunman-Mohamed-Merah-dined-with-him-before-Jewish-school-shooting.html
Terrorism and Mass Media: A Reflection from the Sri Lanka Terror Attack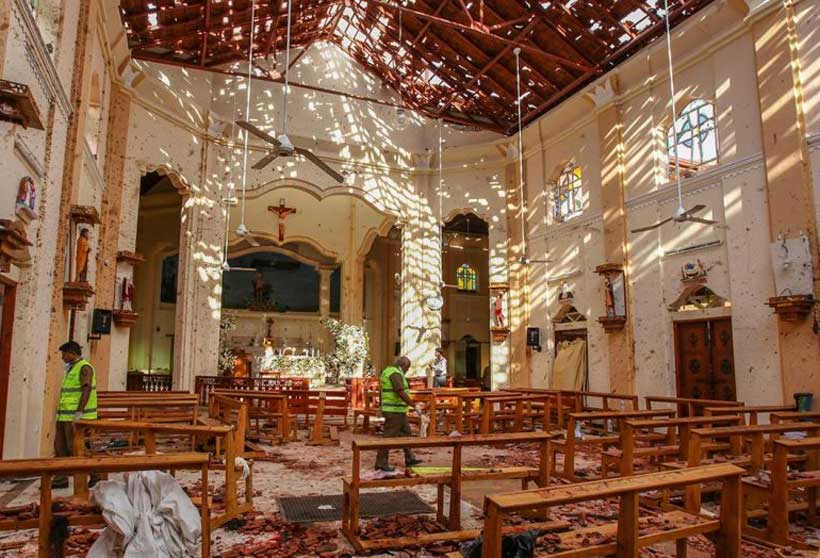 The world shivers at the mention of terrorism. The international news storylines mostly present two hegemonic undertakings: the economic and power game ruling blocks comprising US, Russia, China, EU and so forth, on one hand, and the true battlegrounds of ruling blocks in Syria, Yemen, Palestine, Afghanistan, Iraq and so forth, one the other. May be the storylines presented by the international media is not the true reflection of undertakings the world should know, and a lot more remain under presented behind those storylines. On the top of that, media houses play a twisted role in creating antagonists and protagonists in international geopolitics and assigning roles to different actors.
The terrorism, as we knew and believed once, has been changed in last couple of decades since the attack on the World Trade Center in New York in 2001. Not only terrorism has been changed after the World Trade Center in the emergence of new actors in the international power game but also it changed the perception of people about the religions and geopolitics; especially Islam and Middle East. In last March, A terror attack killed around fifty Muslims and left many injured during the Friday prayer in a mosque in Christchurch, New Zealand. The international media mostly labeled it as shooting and the terrorist as a shooter. The terrorist livestreamed the whole attack like an animated videogame and inscribed some hate speeches on the gun he used in the attack. The incident in the Christchurch, New Zealand, is not the only attack on Muslim communities in recent years but one of the many incidents and the it is becoming frequent. After the Christchurch incident in New Zealand, a massive terror attack demanded a death toll amounting 253 innocent lives on Ester Sunday last month in Sri Lanka. After the terror attack Sri Lanka, international news storylines undoubted labeled it as a terrorist activity and proactively probed the link with the local and international terrorist groups like Islamic State (IS) and the local terrorist group National Thowfeek Jamaath. While it is beyond the proof yet whether the Sri Lanka Attack was a consequence of New Zealand attack, the proactive role of international media was noticeable to make an express linkage between the two. Media decide who should be called a terrorist based on his region or color not the fact that terrorism ransoms the equally without the consideration of religious or color of victims. A handful number of people died in Sri Lanka terror attack were Muslims.
This is a one-type of bias mass media play in response to terrorism. But in regard to terrorism there are numerous biased and nonsense roles mass media have been playing. It is said that a terrorist is always successful because he produces the level of fears and panics that changes the courses of longstanding societal, political and interfaith interactions among different groups, communities, regions and countries. While mass media only probe the linkage of religions with the terrorism, they hardly concentrate on economic, political and social motives of terrorism. Either a mosque or a church or a chapel is mostly targeted and this strategy of terrorism give it an universal advantage. For example, if a mosque in New Zealand is attacked, it raises the concern of Muslim communities living in West and Muslin-minority countries around the world, on the other hand, if a Church is attacked anywhere of the World it raises the concern of non-Muslims about Muslims around the World; while an attack on non-religious places may not reach such an universal advantage. Media grabs a terrorist activity, widely publishes it, links it with religions, especially with Islam, and complements the objective terrorism dividing societies, and creating fears and panics.
The terrorism in any form is a threat to the peaceful coexistence around the world. However, the place that faces the problem faces an extensive and long-lasting challenge. Historically, Sri Lanka is a politically turbulent place just ending a phase of civil conflict with the LTTE around a decade ago. Last year it faced an anti-Muslin riots that destroyed a mosque and raised a communal tension around the country. As acknowledged by local and international security agencies, they had prior knowledge of an upcoming attack. Despite the fact of prior knowledge, security agencies in Sri Lanka did not take any preventive action. Sri Lanka is currently undergoing some political transitions that started from October 2018. President Maithripala Sirisena announced that Mahinda Rajapaksa is the new Prime Minister. Although, by various forces Sirisena removes Rajapaksa and returned Wickremesinghe. In this unstable situation miscreant takes the advantage of terror attack.The terror attack on the verge of that transition and the non-preventive activity by security forces indicate a political connection with the terror attack. Some block might have been taking advantage of this turbulent situation. Historically, the Sri Lankan turbulence with the LTTE was fueled by different external and internal blocks. Instead of going with the flow, mass media should play an investigate role to probe the other reasons like political, economic and geopolitical reasons behind the terror attack.
In Christchurch attack, the terrorist Brenton Tarrant livestreamed the attack on Facebook. The livestreamed video was reposted and rebroadcasted millions of times in different local and international media around the world. While it is clear that Brenton Tarrant wanted the world to watch the video, by reposting and rebroadcasting the video media complemented a terrorist's objective. This tendency of media was seen in some previous terrorist attacks. In 2016, the terror attack in a residential hotel in Dhaka was livestreamed by several national and international media. In recent India-Pakistan border conflict media from both countries played a provocative role. Some media house in India compared the Indian invasion in Pakistan with the patriotism. This is definitely a breach of media's broadcast standards.
In case of Sri Lanka terror attack, media relied on previous IS attacks to probe a linkage between the IS and the local National Thowfeek Jamaath. It is, however, true that attacks by IS or local terrorist group cannot be sidestepped. But the focus on IS and local terror group targeted some local innocent people and Muslims that created another bias and discrimination on the local community. Moreover, the focus on the IS and its associated group may shade the actual perpetuator if some group other than IS is responsible for the attack. Even some media proactively created a presuming linkage of Sri Lankan attack with the Christchurch attack. This again aggravated the situation in Sri Lanka and around the world.
It is generally presumed that media houses are concerned about the increasing the TRP and public viewing volumes by broadcasting controversial news storylines. This sick competition leads media houses globally to go beyond their broadcasting standards. Media is said, however, to be the "Fourth Estate" of democracy whereas increasing the TRP or viewing volumes by sick competition is an opposite to the notion. There should have some ethical standards and regulations regarding broadcasting the news and storylines grounded on the policy of harnessing communities and promoting global peace not dividing the world into pieces.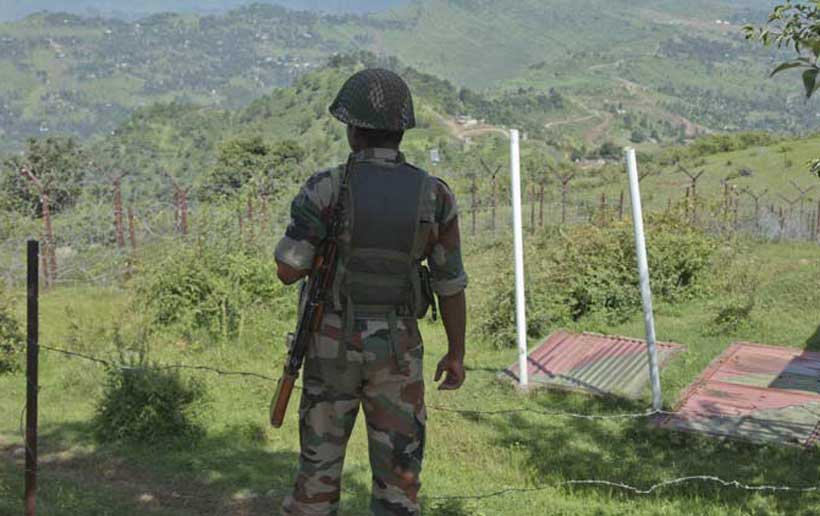 First, it was Zahedan where an IRGC convoy; returning home from their tour of duty, along the borders of Sistan-Baluch, are suddenly ambushed and nearly annihilated. As the sun begins to rise at dawn, on the next day, (the 14th of February), over Pulwama in Kashmir, a strikingly similar event occurs to a much larger CRPF convoy, this time returning to duty.
The authorities of the two affected nations issue immediate statements, (which are almost identical in tone and accusation), against elements resident within the territory of their shared common neighbour. Both independently issued statements seem to mirror each other in content and threat, as if they were Page 1 and Page 2 of a document seemingly prepared in advance within a spirit of "friendly collaboration".
The initial murder of the Iranian Islamic Revolutionary Guard Corpsmen garnered almost no world media exposure, whereas the killing of the Indian Central Reserve Police Force para-militarymen exploded into an International Diplomatic Crisis that eventually required the frantic intervention of the Heads of State of the Kingdom of Saudi Arabia, the United Arab Emirates, diplomatic envoys of the Peoples' Republic of China, the Russia Federation, the UN and ofcourse, everyone's favourite peacemaker and arbiter of international law and order, the US of A, to pacify emotions and reign in a possibly perceived; potentially imminent; Nuclear Confrontation between two adversarial neighbours, neither of whom recognize the legal sovereign nation status of the other.
Two weeks after Pulwama, in VietNam, whilst the US Head of State begins to dictate meaningless (and impossible to honour), terms and conditions towards the Democratic Peoples' Republic of Korea's nuclear disarmament; the gravity of Pulwama is suddenly dragged onto centre stage as a possible Zero Hero event on the Doomsday Clock.
In an intentional act of war, (on the 26th of February), which is then openly glorified as live, patriotic entertainment, the Indian Air Force cross the Line of Control and bomb territory within Pakistan. In the intervening two weeks prior to this dubiously illegal infringement of a neighbour's property, the world watched in awe at the mechanics of an electronic media that had been effectively tooled as an integrated weaponised instrument, and; also a consummate component of both, the Armed Forces and the State apparatus of an elected Government, with the sole aim of coordinating a line of thought; from which any deviation from the prescribed script was deemed to be a criminal offence.
News media, not so much the print media in terms of newspapers, but rather the online applications of instant messaging; exposed the gargantuan influence and capability that MultiNational Corporations have within any (and all), semi-developed, emerging economic nations: to create and guide a story that seamlessly blurs and oscillates between confusion and surreal fiction. Painting an illusion, as it were, or a dream swirling around disjoint facts.
On the 27th of February, the next day, the Pakistan Air Force duly retaliate and it seems that the elected Prime Minister of the world's largest democracy had finally gone rogue and had totally unhinged himself from reality with instructions to his Armed Forces to target nuclear installations within his neighbour's territory.
At 7.40 AM Eastern Standard Time on the 27th of February, all Globex Futures Trading in the United States are suspended and the S&P, Dow and Oil indexes cease trading for over 4 hours, with the added excitement of all pending orders, prior to the halt, having their executions specifically cancelled. (Although Currency Exchange platforms remained active). Also on the 26th and 27th of February, Emergency Action Messages or EAMs of the US Nuclear Command and Control Structure commence firing up HFGCS (High Frequency Global Communication System) transmissions, which are a prelude to a Nuclear Alert.
So, why would an internal domestic attack on a police convoy within India lead to EAMs being issued at the LOC, (the Line Of Control within the disputed region of Kashmir). You may answer by saying that the reason is simply because Kashmir is a potential nuclear flashpoint, and that would be eminently correct. But my question would then be, why would this flashpoint be triggered when President Trump and Chairman Un are discussing the consequences of such an occurrence being played out for real between themselves?
The eternal question always remains, "who benefits?". What message has the world at large been given?
CENTCOM or Central Command and the USINDOPACOM or the US Indo-Pacific Command of the US Armed Forces, are two gigantic military institutions that are run as autonomous and totally opaque entities by their respective Generals who see themselves as Roman Tribunes rather than Commanding Officers, with more power than their elected Head of State; under whom they, in effect, nominally serve. CENTCOM's sphere of influence includes the carnage and the waste that they have laid to the sovereign nations of Syria, Iraq, Afghanistan and, that influence ends at the eastern border of Pakistan. In May 2018, when the previously titled entity USPACOM or US Pacific Command changed its name to the US Indo Pacific Command and suddenly incorporated India into its sphere of influence, their remit then began to encompass all territory upto the western border of India and, lo and behold, both spheres of these gigantic killing machines meet at the Line of Control within the volatile and disputed region of Kashmir.
Would the subsequent events leading from Pulwama have been a test run to gauge the effectiveness of integrated electronic media in India, which is thus by default, the most established English language denominated media at USINDOPACOM's disposal? Would it have been a weaponised trial in propagating an explosive narrative draped as high drama in order to influence, coerce, intimidate and subsume a diverse society to toe the line? Was it to keep Pakistan on the straight and narrow and make it clear to them how close they were to being obliterated were it not for the kind benevolence of CENTCOM intervention; a similar muscular feat that China perhaps would not have been able to effectively co-ordinate so quickly.
So although, on the face of it, the Prime Minister of India plays the well rehearsed role of the village fool, entwining within it, (in order to appeal to a barely semi-literate audience); his own myth of having risen from the ranks of poverty and social ostracisation to become the elected leader of a huge and diverse nation and with the Prime Minister of Pakistan playing the well constructed role of the suave, Western debonair who achieved his elected position after years of political struggle; both however remain actors playing lines they have been given within a huge stage production.
If either of them were truly representative of the will of their constituents as well as the projection of the visions of the future that their electorates see in themselves, then neither would have played leading roles in a scene that required EAMs at the LOC.
The only beneficiaries are the Roman Tribunes of the two COMMANDs of the US Armed Forces, who quietly engaged themselves in a live-fire exercise to test their proprietary war game theories and then gathered the subsequent extrapolated algorithmic data for future reference.
As Crazy Earl says in the epic Kubrick movie, Full Metal Jacket; "These are great days we're living, bros. We are jolly green giants, walking the Earth with guns. These people we wasted here today are the finest human beings we will ever know. After we rotate back to the world, we're gonna miss not having anyone around that's worth shooting".
Pakistan's commitment to eradicate terrorism is more advance than UNSC
Big blow to Indian diplomacy by United Nation Security Council (UNSC), when passed a resolution declaring JAISH-e-Muhammad (JeM) chief Maulana Masood Azhar as a global terrorist under the United Nations Security Council Resolution 1267, without linking him with Pulwama, or Kashmir Freedom Movement.
India, traditional rival, has been trying to blame Masood Azhar on suspicions of his possible involvement in Pulwama Incident, Bombay Attacks, Hijacking Indian Air, or Kashmir Freedom Movement. Since 2008, the US attempted four times to get Masood Azhar listed under the UNSC resolution 1267 but every time its move was thwarted by China. "The Security Council Committee pursuant to resolutions 1267 (1999), 1989 (2011) and 2253 (2015) concerning ISIL (Da'ish), al Qaeda, and associated individuals, groups, undertakings and entities approved the addition of entry to its ISIL (Da'ish) and Al-Qaeda Sanctions List of individuals and entities subject to the assets freeze, travel ban and arms embargo." The resolution was limited to ISIL (Da'ish), Al-Qaeda only. But Indian addition of Kashmir or other incidents related to India made the resolution unfit on technical grounds.
Pakistan had rejected earlier proposals to list the JeM chief, as India wanted to link it with the movement in Indian Occupied Kashmir where Kashmiris are waging struggle to get their inalienable right of self-determination. Pakistan's FO spokesperson said, "India is presenting this new development as its victory and confirmation of its narrative, but these claims are unfounded and false. Once politically motivated attempts to link it with the Pulwama incident and the legitimate Kashmiri struggle for the realization of the right to self-determination were removed, the current amended listing proposal was approved." Of course, China withdrew its opposition after consultations with Pakistan, and that Pakistan agreed to the listing after its objections were addressed. China and Pakistan are on the same page and support each other on all national, international or regional issues. During his recent visit to China, Prime Minister Imran Khan had met President Xi Jinping and Prime Minister Li Keqiang and discussed matters of mutual interest. Reviewing with satisfaction the historical development of China-Pakistan relations and the great strides made, both sides in the joint statement agreed to further strengthen the China-Pakistan all-weather strategic cooperative partnership in line with the principles set forth by the treaty of friendship, cooperation and good-neighborly relations signed in 2005.
This time, the resolution was presented on its original merit and got passed. As per the resolution, his assets should be frozen, travel ban and arms embargo should be imposed. But, Pakistan due to its own policies, has already frozen his assets and imposed a ban on his travel and arms embargo since long ago.
In a matter of fact, Pakistan was the victim of terrorism for almost the last four decades. We have sacrificed 80,000 precious lives, which no other nation can afford. We suffered an economic loss of approximately 250 billion US Dollars, which no other country can afford individually. The net loss in term of time, losing 4 decades means loss of almost two generations. Emotional suffering is much more and beyond any estimation.
Pakistan was compelled to formulate "National Action Plan" at its own and has been implementing successfully for several years. Our achievement to the over-come menace of Terrorism has been acknowledged by the international community. Under the National Action Plan, Pakistan has taken all possible measures to eradicate terrorism from grassroots. Actions against Masood Azhar was part of our national priority. It has nothing to do with any third country.
UNSC's decision in respect of Masood Azhar may be the last nail in Modi's Elections. Indian Elections are based on "anti-Pakistan" and "hate-Pakistan", Modi did his best to hate-Pakistan, harm-Pakistan, Isolate-Pakistan, etc. But all of his efforts went wrong and Pakistan has emerged as one of the most resilient nation, moderate, peace-loving and visionary nation. Pakistan's narrative is more acceptable to the international community.