Islamic Forced Conversions – Past and Present
The lost history of Christians forced to convert to Islam—or die—is reemerging, figuratively and literally. According to the BBC: "Pope Francis has proclaimed the first saints of his pontificate in a ceremony
[last Sunday] at the Vatican—a list which includes 800 victims of an atrocity carried out by Ottoman soldiers in 1480.They were beheaded in the southern Italian town of Otranto after refusing to convert to Islam."
The BBC adds in a sidebar: "The 'Martyrs of Otranto' were 813 Italians beheaded for defying demands by Turkish invaders to renounce Christianity. The Turks had been sent by Mohammed II, who had already captured the 'second Rome' of Constantinople."
Historical texts throughout the centuries are filled with similar anecdotes, including the "60 Martyrs of Gaza," Christian soldiers who were executed for refusing Islam during the 7th century Islamic invasion of Jerusalem. Seven centuries later, during the Islamic invasion of Georgia, Christians refusing to convert were forced into their church and set on fire. Witnesses for Christ lists 200 anecdotes of Christians killed—including some burned at the stake, thrown on iron spikes, dismembered, stoned, stabbed, shot at, drowned, pummeled to death, impaled and crucified—for refusing to embrace Islam.
If history is shocking, the fact is, today, Christians—men, women, and children—are still being forced to convert to Islam. Pope Francis alluded to their sufferings during the same ceremony: "As we venerate the martyrs of Otranto, let us ask God to sustain those many Christians who, in these times and in many parts of the world, right now, still suffer violence, and give them the courage and fidelity to respond to evil with good."
Consider some recent anecdotes:
In Pakistan, a "devoted Christian" was butchered by Muslim men "with multiple axe blows [24 per autopsy] for refusing to convert to Islam." Another two Christian men returning from church were accosted by six Muslims who tried to force them to convert to Islam, but "the two refused to renounce Christianity." Accordingly, the Muslims severely beat them, yelling they must either convert "or be prepared to die. . . . the two Christians fell unconscious, and the young Muslim men left assuming they had killed them."
In Bangladesh some 300 Christian children were abducted in 2012 and sold to Islamic schools, where "imams force them to abjure Christianity." The children are then instructed in Islam and beaten. After full indoctrination they are asked if they are "ready to give their lives for Islam," presumably by becoming jihadi suicide-bombers. (Even here the historic patterns are undeniable: for centuries, Christian children were forcibly taken, converted to and indoctrinated in Islam, trained to be jihadis extraordinaire, and then unleashed on their former Christian families. Such were the Janissaries and Mamelukes.)
In Palestine in 2012, Christians in Gaza protested over the "kidnappings and forced conversions of some former believers to Islam." The ever-dwindling Christian community banged on a church bellwhile chanting, "With our spirit, with our blood we will sacrifice ourselves for you, Jesus."
Just as happened throughout history, Muslims today regularly "invite" Christians to Islam, often presenting it as the only cure to their sufferings—sufferings caused by Muslims in the first place.
In Pakistan, a Christian couple was arrested on a false charge and severely beaten by police. The pregnant wife was "punched, kicked and beat" as her interrogators threatened to kill her unborn baby. A policeman offered to drop the theft charge if the husband would only "renounce Christianity and convert to Islam," but the man refused.
In Uzbekistan, a 26-year-old Christian woman, partially paralyzed from youth, and her elderly mother were violently attacked by invaders who ransacked their home, confiscating "icons, Bibles, religious calendars, and prayer books." At the police department, the paralyzed woman was "offered to convert to Islam." She refused, and the judge "decided that the women had resisted police and had stored the banned religious literature at home and conducted missionary activities. He fined them 20 minimum monthly wages each."
In Sudan, Muslims kidnapped a 15-year-old Christian girl; they raped, beat and ordered her to convert to Islam. When her mother went to police to open a case, the Muslim officer of the so-called "Family and Child Protection Unit," told her: "You must convert to Islam if you want your daughter back."
Indeed, because Christian females are the most vulnerable segments of Islamic societies, they are especially targeted for forced conversions. In 2012, U.S. Congress heard testimony about the "escalating abduction, coerced conversion and forced marriage of Coptic Christian women and girls [550 cases in the last five years alone].Those women are being terrorized and, consequently, marginalized, in the formation of the new Egypt."
As my new book Crucified Again: Exposing Islam's New War on Christians documents, wherever there are large numbers of Muslims—whether in the Arab World, Africa, Asia, or even in the West—Christians are being persecuted. Forced conversions are the tip of the iceberg, and certainly not anomalies of history.
Raymond Ibrahim is a Shillman Fellow at the David Horowitz Freedom Center and associate fellow at the Middle East Forum.
Who are the real betrayers of Egypt, Critics or Sycophants?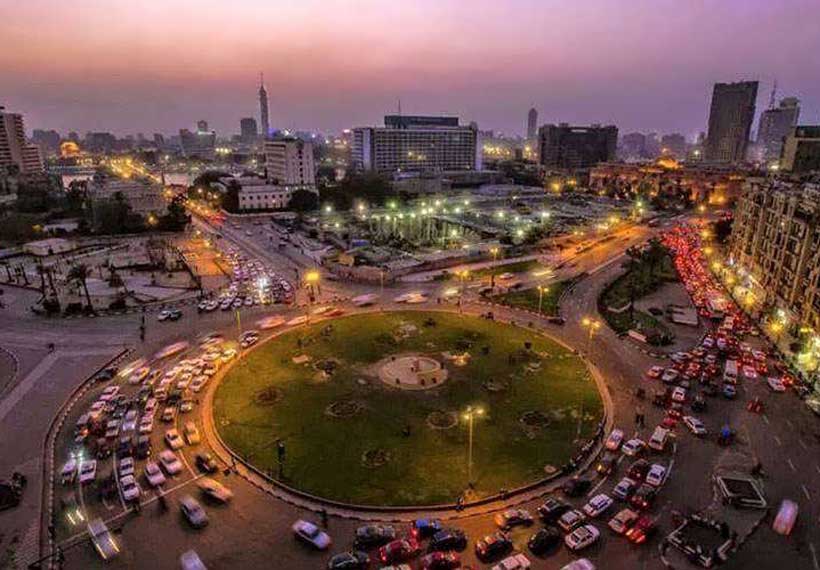 "You are betraying your country by exposing its defects!" is a common accusation made by the sycophants to the ruling regime in Egypt who have managed to well situated themselves in our society simply by blindly praising the ruler's policies. Apparently, these sycophants place a higher value on the privileges that they have gained to living in a truly advanced nation. In fact, the real betrayers of any given authoritarian nation are those who justify this immoral ruling mechanism for their own personal gain.
Despotism is the evilest ruling mechanism ever devised; apart from its cruelty and unfairness, it works on inflating the ruler's ego by mirroring his thoughts that are always passionately endorsed by his flatterers, regardless of their merits! Meanwhile, the ruler's manipulation of the entire political sphere impairs the state's ability to detect and correct its blunders. Concurrently, the harsh and inhuman treatment of the state's critics, which includes threats to their personal lives, results in spreading fear throughout the entire society.
A successful strategy for running a country ruled by a tyrannical government is to enable ignorant citizens to dominate the state media exclusively, thus empowering them to express their opinions on a much wider scale than knowledgeable citizens. This approach consequently creates significant friction between knowledgeable and ignorant citizens, resulting in the polarization of the entire nation. The state methodically fuels this process by labeling the mediocre as loyal citizens and accusing its critics of treason.
The privileging of sycophants financially, along with advancing their power and upscaling their status, have prompted many Egyptians to join this beneficial club, which prerequisites praising superiors and justifying their faults, thus compensating for the natural dullness and incompetence of the flatterers. Meanwhile, the state's critics who demand freedom and stand by their values are aware that they are engaged in a long-lasting battle and are risking their lives for generations to come!
In fact, sycophants are the weakest link in the state's ruling dynamics. They hypocritically heap intense praise on the security apparatus who sacrifice their lives to defend our nation – but do their utmost to ensure that their youngsters abandon their military duty; just one facet of their deceitful conduct. Sycophantic behavior and false testimony are the most sinful acts in Islam; yet they have become, ironically, a habitual pattern of behavior in our social norms.
That Egypt needs to be ruled by an Iron-fist is a common argument put forth by the flatterers. It is translated into applying harsh measures to critics and laxity toward lawbreakers – a proposition that reflects the low moral values espoused by flatterers to secure their status. The policy of maximum repression adopted by the current ruling regime might be successful in controlling society; however, it has certainly contributed to an escalation of terrorism activities by political Islamists against the military apparatus.
In my former party, the Egyptian Democratic Front, a few executive party members used to instantly report our internal discussions to the State Security apparatus. In addition totheir immoral conduct and betrayal of their peers, they used to enhance their ratting out by exacerbating our opposing political stands. I argued, at that time, for either offering those ratters a crash course on "minutes-taking" or inviting the State Security apparatus to participate in our meetings to better learn about our viewpoints.
"Cairo is a dirty city" – a painful remark that I occasionally hear from international visitors to our capital. The Egyptian State will never be able to manipulate the perception of millions of diversified tourists who visit Cairo yearly, but we can easily work to bring order to our city and live in a hygienic place. The same applies to other qualities of life such as freedom, dignity and justice; we need to highlight deficiencies in these areas to be able to advance our nation.
President Al Sisi has a clear desire to be a remarkable leader; he believes that expanding our roads and building new flyovers will make Egypt an advanced nation and that these developments will be credited to his legacy. The president is unaware that the future of our country will be written and judged by the youths of today, who are extremely angry with him due to his policy of demolishing humanity and freedom, compounded by his inability to create decent jobs for youngsters.
Egypt is currently confronting a number of complex internal and external challenges, including an economic slowdown, a civil war on our eastern borders, a potential water shortage due to the filling of Ethiopian GRED and rising unemployment. All of these challenges, and many more, will simply be intensified by our deep polarization, further weakening the state. The sycophants' deliberate misleading of Egypt concerning these challenges is dragging our nation downward, transforming us into a fragile state.
Advancing an old-fashioned country like Egypt requires honest citizens who have bold ideas and enough courage to implement their ideas. These qualities are found more among knowledgeable citizens and critics of the state who are already sacrificing for their country; large numbers of them are spending their best years in prison simply for having voiced their opinions. Modernizing Egypt will require our president to unite our nation, appointing well-educated citizens to key positions and completely discarding state sycophants.
Israel-China Relations: Staring Into the Abyss of US-Chinese Decoupling
Israel knew the drill even before US Secretary of State Mike Pompeo boarded his flight to Tel Aviv earlier this month four days after the death of his father. It was Mr. Pompeo's first and only overseas trip since March.
Echoing a US warning two decades ago that Israeli dealings with China jeopardized the country's relationship with the United States, Mr. Pompeo's trip solidified Israel's position at the cusp of the widening US-Chinese divide.
Two decades ago the issue was the potential sale to China of Israeli Phalcon airborne warning and control systems (AWACS). Israel backed out of the deal after the US threatened withdrawal of American support for the Jewish state.
This month the immediate issue was a Chinese bid for construction of the world's largest desalination plant and on the horizon a larger US-Chinese battle for a dominating presence in Eastern Mediterranean ports.
Within days of his visit, Mr. Pompeo scored a China-related success even if the main focus of his talks with Prime Minister Benyamin Netanyahu was believed to be Iran and Israeli plans to annex portions of the West Bank, occupied by Israel since 1967.
Israel signalled that it had heard the secretary's message by awarding the contract for the Sorek-2 desalination plant to an Israeli rather than a Chinese company.
The tender, however, is only the tip of the iceberg.
China's interest in Israel is strategic given the fact that the Jewish state is one of the world's foremost commercial, food and security technology powerhouses and one of the few foreign countries to command significant grassroots support in the United States.
If there is one thing Israel cannot afford, it is a rupture in its bonds to the United States. That is no truer than at a time in which the United States is the only power supportive of Israeli annexation plans on the West Bank.
The question is whether Israel can develop a formula that convinces the United States that US interests will delineate Israeli dealings with China and reassure China that it can still benefit from Israeli assets within those boundaries.
"Right now, without taking the right steps, we are looking at being put in the situation in which the US is telling us we need to cut or limit our relations with China. The problem is that Israel wants freedom of relations with China but is not showing it really understands US concerns. Sorek-2 was a good result. It shows the Americans we get it." said Carice Witte, executive director of Sino-Israel Global Network and Academic Leadership (SIGNAL) that seeks to advance Israeli-Chinese relations.
Analysts, including Ms. Witte, believe that there is a silver lining in Israel's refusal to award the desalination plant to a Chinese company that would allow it to steer a middle course between the United States and China.
"China understands that by giving the Americans this win, China-Israel relations can continue. It gives them breathing room," Ms. Witte said in an interview.
It will, however, be up to Israel to develop criteria and policies that accommodate the United States and make clear to China what Israel can and cannot do.
"In order for Israel to have what it wants… it's going to need to show the Americans that it takes Washington's strategic perceptions into consideration and not only that, that it's two steps ahead on strategic thinking with respect to China. The question is how." Ms. Witte said.
Ports and technology are likely to be focal points.
China is set to next year takeover the management of Haifa port where it has already built its own pier and is constructing a new port in Ashdod.
One way of attempting to address US concerns would be to include technology companies in the purview of a still relatively toothless board created under US pressure in the wake of the Haifa deal to review foreign investment in Israel. It would build in a safeguard against giving China access to dual civilian-military use technology.
That, however, may not be enough to shield Israel against increased US pressure to reduce Chinese involvement in Israeli ports.
"The parallels between the desalination plant and the port are just too close to ignore. We can't have another infrastructure divide," Ms. Witte said.
The two Israeli ports will add to what is becoming a Chinese string of pearls in the Eastern Mediterranean.
China already manages the Greek port of Piraeus.
China Harbour Engineering Company Ltd (CHEC) is looking at upgrading Lebanon's deep seaport of Tripoli to allow it to accommodate larger vessels.
Qingdao Haixi Heavy-Duty Machinery Co. has sold Tripoli port two 28-storey container cranes capable of lifting and transporting more than 700 containers a day, while a container vessel belonging to Chinese state-owned shipping company COSCO docked in Tripoli in December 2018, inaugurating a new maritime route between China and the Mediterranean.
Major Chinese construction companies are also looking at building a railroad that would connect Beirut and Tripoli in Lebanon to Homs and Aleppo in Syria. China has further suggested that Tripoli could become a special economic zone within the Belt and Road Initiative (BRI) and serve as an important trans-shipment point between the People's Republic and Europe.
BRI is a massive infrastructure, telecommunications and energy-driven effort to connect the Eurasian landmass to China.
Potential Chinese involvement in reconstruction of post-war Syria would likely give it access to the ports of Latakia and Tartous.
Taken together, China is looking at dominating the Eastern Mediterranean with six ports in four countries, Israel, Greece, Lebanon, and Syria that would create an alternative to the Suez Canal.
All that is missing are Turkish, Cypriot and Egyptian ports.
The Chinese build- up threatens to complicate US and NATO's ability to manoeuvre in the region.
The Trump administration has already warned Israel that Chinese involvement in Haifa could jeopardize continued use of the port by the US fifth fleet.
"The writing is on the wall. Israel needs to carve out a degree of wiggle room. That however will only come at a price. There is little doubt that Haifa will move into the firing line," said a long-time observer of Israeli-Chinese relations.
Will Gulf States Learn From Their Success in Handling the Pandemic?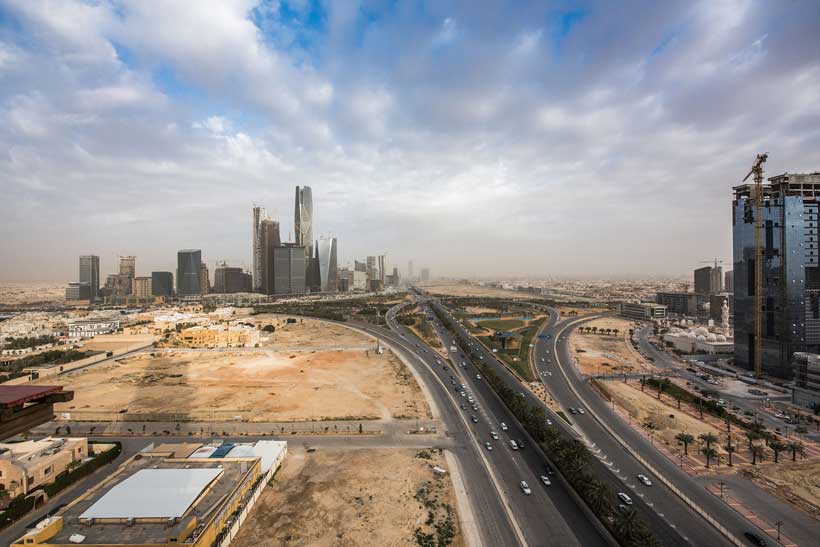 The economic fallout of the coronavirus pandemic for Gulf states has done far more than play havoc with their revenue base and fiscal household. It has propelled massive structural change to the top of their agenda in ways that economic diversification plans had not accounted for.
Leave aside whether Gulf states can continue to focus on high-profile, attention-grabbing projects like Neom, Saudi Arabia's $500 billion USD 21st century futuristic city on the Red Sea.
Gulf rulers' to do list, if they want to get things right, is long and expensive without the burden of trophy projects. It involves economic as well as social and ultimately political change.
Transparency and accurate and detailed public reporting go to the core of these changes.
They also are key to decisions by investors, economists, and credit rating companies at a time when Gulf states' economic outlook is in question. Many complain that delays in GDP reporting and lack of easy access to statistics complicates their decision-making.
Nonetheless, if there is one thing autocratic Gulf governments have going for themselves, beyond substantial financial reserves, it is public confidence in the way they handled the pandemic, despite the fact that they failed to initially recognize crowded living circumstances of migrant workers as a super spreader.
Most governments acted early and decisively with lockdowns and curfews, testing, border closures, repatriation of nationals abroad, and, in Saudi Arabia, suspension of pilgrimages.
To be sure, Gulf countries, and particularly Saudi Arabia that receives millions of Muslim pilgrims from across the globe each year, have a long-standing history of dealing with epidemics. Like Singapore, South Korea, and Taiwan, they were better prepared than Western nations.
History persuaded the kingdom to ban the umrah, the lesser Muslim pilgrimage to Mecca, in late February, days before the first case of a Covid-19 infection emerged on Saudi soil.
Beyond public health concerns, Saudi Arabia had an additional reason to get the pandemic right. It offered the kingdom not only an opportunity to globally polish its image, badly tarnished by human rights abuses, power grabs, and the killing of journalist Jamal Khashoggi, but also to retain religious influence despite the interruption in the flow of pilgrims to the kingdom.
"Saudi Arabia is still a reference for many Muslim communities around the world," said Yasmine Farouk, a scholar of Saudi Arabia at the Carnegie Endowment for International Peace.
It also allowed Saudi Arabia to set the record straight following criticism of its handling of the Middle East Respiratory Syndrome (MERS) in 2012 when the kingdom became the epidemic's epicenter and in 2009 when it was hit by the H1N1 virus.
Saudi Arabia is also blamed for contributing to a public health catastrophe in Yemen with its frequent indiscriminate bombings.
A country in ruins as a result of the military intervention, Yemen has grappled for the past four years with a cholera epidemic on the kingdom's borders.
Trust in Gulf states' handling of the current pandemic was bolstered by degrees of transparency on the development of the disease in daily updates in the number of casualties and fatalities.
It was further boosted by a speech by King Salman as soon as the pandemic hit the kingdom in which he announced a raft of measures to counter the disease and support the economy as well as assurances by agriculture minister Abdulrahman al-Fadli that the crisis would not affect food supplies.
Ms. Farouk suggested that government instructions during the pandemic were followed because of "trust in the government, the expertise and the experience of the government [and] trust in the religious establishment, which actually was following the technical decisions of the government."
To be sure, Ms. Farouk acknowledged, the regime's coercive nature gave the public little choice.
The limits of government transparency were evident in the fact that authorities were less forthcoming with details of public spending on the pandemic and insight into available medical equipment like ventilators and other supplies such as testing kits.
Some Gulf states have started publishing the daily and total number of swabs but have yet to clarify whether these figures include multiple swabbings of the same person.
"It is likely that publics in the Middle East will look back at who was it that gave them reliable information, who was it who was there for them," said political scientist Nathan Brown.
The question is whether governments will conclude that transparency will be needed to maintain public confidence as they are forced to rewrite social contracts that were rooted in concepts of a cradle-to-grave welfare state but will have to involve greater burden sharing.
Gulf governments have so far said little about burden sharing being allocated equitably across social classes nor has there been transparency on what drives investment decisions by sovereign wealth funds in a time of crisis and changing economic outlook.
Speaking to the Financial Times, a Gulf banker warned that the Saudi Crown Prince Mohammed bin Salman "needs to be careful what he spends on . . . Joe Public will be watching."
Headed by Prince Mohammed, the kingdom's sovereign wealth fund has gone on a $7.7 billion USD shopping spree buying stakes in major Western blue chips, including four oil majors: Boeing, Citigroup, Disney, and Facebook. The Public Investment Fund is also funding a bid for English soccer club Newcastle United.
The banker suggested that Saudi nationals would not appreciate "millionaire footballer salaries being paid for by VAT (value added tax) on groceries." He was referring to this month's hiking of sales taxes in the kingdom from five to 15 percent.
The fragility and fickleness of public trust was on display for the world to see in Britain's uproar about Dominic Cummings, a close aide to Prime Minister Boris Johnson, who violated lockdown instructions for personal reasons. Mr. Johnson is struggling to fight off demands for Mr Cummings' dismissal.
To be sure, senior government officials and business executives in the Gulf have cautioned of hard times to come.
A recent Dubai Chamber of Commerce and Industry survey of CEOs predicted that 70 percent of the United Arab Emirates' companies would go out of business in the next six months, including half of its restaurants and hotels and three-quarters of its travel and tourism companies.
Saudi Finance Minister Mohammed Al-Jadaan warned earlier this month that the kingdom would need to take "painful" measures and look for deep spending cuts as a result of the collapse of oil prices and significantly reduced demand for oil.
Aware of sensitivities, Mr. Al-Jadaan stressed that "as long as we do not touch the basic needs of the people, all options are open."
There was little transparency in Mr. Al-Jadaan's statements on what the impact would be on employment-seeking Saudi nationals in a labor market where fewer migrant workers would be available for jobs that Saudis have long been unwilling to accept.
It was a missed opportunity considering the 286 percent increase in the number of Saudis flocking to work for delivery services.
The increase was fueled by an offer by Hadaf, the Saudi Human Resources Development Fund, to pay drivers $800 USD a month, as well as a newly-found embrace of volunteerism across the Gulf.
The surge offered authorities building blocks to frame expectations at a time when the kingdom's official unemployment rate of 12 percent is likely to rise.
It suggested a public acknowledgement of the fact that well-paying, cushy government positions may no longer be as available as they were in the past as well as the fact that lesser jobs are no less honorable forms of employment.
That may be the silver lining as Gulf states feel the pressure to reinvent themselves in a world emerging from a pandemic that potentially will redraw social, economic, and political maps.
Author's note: This story was first published in Inside Arabia