Islam the religion vs the Wahhabi-Salafi-Takfiri cult
Islam today is not the enemy of the West. There is a stark contrast between Islam as a religion and the cult of the radical Islamists also known as Wahhabi-Salafi-Takfiri-Jihadi (the spiritual roots of Osama Bin Laden and Al Qaeda). But who is the enemy?
There is right now, a life and death struggle in the Islamic world from London to Jakarta over the direction of Islam (due in no small part to the enormous amount of petro-dollar sponsorship of the Arab Wahhabi takeover of Mosques in the UK and worldwide for the past two decades).
Modern terrorists such as the extremist Islamo Fascists springboard off the religious ideology of Wahhabism aka Salafism and channel it into political terrorism (see: Stephen Schwartz, author of The Two Faces of Islam). Even though not all Salfi's are terrorists most modern terrorists (like the 9/11, Bali and Madrid bombers and 7/7 terrorists) are Salafi.
The distinction between the tradition of Islam that has been with us for centuries and the modern political cult of Islamo Fascism can be illustrated in comparing the lives words and deeds of two men who have almost identical names (Abdal/Abdul Hakim Murad) but are universes apart in terms of the health of their souls and the influence of their ideas over millions of people. One spoke in Rome to Catholics in 2008 about the need for better understanding between the West and Islam whereas the other wanted to assassinate the pope in 1995 and bring about a clash of civilization Armageddon.
Abdal Hakim Murad is a Muslim leader says Muslims would prefer to live in a Christian society than in a secular one; He said: "as supporters of the People of the Book, we lament Europe's spiritual crisis… I find myself part of a tragically Godless society …We have the alternative of being Muslim extremists or being extremely Muslim…We are called, it is evident, to prove to the world that we are a force for good. The modern crisis of faith is all too often triggered by a sense that religion yields the bitter fruit of enmity and even conflict. Our most urgent task, then, as we seek to recover our place as defenders of human dignity and mutual respect, is to show, in practice, and not only in words, that we can cooperate together for the common good. …I find myself part of a tragically Godless society. Recently a sociologist published a book with the title 'The Death of Christian Britain', and this hurts me deeply, because in fact what is dying is the set of monotheistic convictions and a life of prayer and human giving that as Muslims we wish to see thrive around us. Yet I am also a member of Islam. That combination of the European and the Islamic is one that would be less difficult were Europe to be more faithful to the Christian dimension of its heritage. I prefer to live in a Christian society than in a secular one….I have already indicated my belief that, as supporters of the People of the Book, we lament Europe's spiritual crisis, and wish the Churches well in their struggle to heal it….My own confidence is that cooperation and mutual respect will, indeed, triumph against barbarism."
http://www.interfaith.cam.ac.uk/en/resources/papers/human-dignity-and-mutual-respect
This spiritual Islamic leader also stated: "'moderate Wahhabis'. ..cannot deny forever that doctrinal extremism can lead to political extremism. They must realise that it is traditional Islam, the only possible alternative to their position, which owns rich resources for the respectful acknowledgement of difference within itself, and with unbelievers. The lava-stream that flows from Ibn Taymiyya, whose fierce xenophobia mirrored his sense of the imminent Mongol threat to Islam, has a habit of closing minds and hardening hearts. It is true that not every committed Wahhabi is willing to kill civilians to make a political point. However it is also true that no orthodox Sunni has ever been willing to do so. One of the unseen, unsung triumphs of true Islam in the modern world is its complete freedom from any terroristic involvement. Maliki ulama do not become suicide-bombers. No-one has ever heard of Sufi terrorism. Everyone, enemies included, knows that the very idea is absurd… terrorists are not Muslims. Targeting civilians is a negation of every possible school of Sunni Islam. Suicide bombing is so foreign to the Quranic ethos… future catastrophes by Wahhabi ultras will have little impact on the image of communities, whose spokesmen can simply say that Muslims were not implicated. This is the approach taken by Christian churches when confronted by, say, the Reverend Jim Jones's suicide cult, or the Branch Davidians at Waco. Only a radical amputation of this kind will save Islam's name, and the physical safety of Muslims, particularly women, as they live and work in Western cities."
http://www.masud.co.uk/ISLAM/ahm/recapturing.htm
Shaykh Abdal Hakim Murad (AKA Timothy Winter)
Voted Britain's most influential Muslim by the Royal Islamic Strategic Studies Centre in Jordan He studied at the prestigious Westminster School in London, UK and later at the University of Cambridge, where he graduated with first class honours in Arabic in 1983. He then lived in Cairo for three years, studying Islam under traditional teachers at Al-Azhar, one of the oldest universities in the world. Chair of the Muslim Academic Trust, preacher of the Cambridge Central Mosque and author of a number of books and articles In 1996, he was appointed University Lecturer in Islamic Studies at the University of Cambridge. In 2010 he helped set up the Cambridge Muslim College, which trains imams for mosques in the United Kingdom. http://www.sunnipath.com/library/Articles/AR00000148.aspx
http://www.lastprophet.info/writer/abdal-hakim-murad
First Catholic-Muslim Forum, Rome, 5 November 2008
Published University of Cambridge UK Oct 2009
Inter-Faith Programme : http://www.interfaith.cam.ac.uk/en/news
See too: Recapturing Islam From the Terrorists http://www.masud.co.uk/ISLAM/ahm/recapturing.htm
Compare and contrast the above spiritual Abdul Hakim Murad with the 'other' Abdul Hakim Murad who is a political extremist from a cult of Islamo Fascism (derived from the Wahhabi-Salafi-Takfiri strain):
Hakim Murad
This man was part of a 1995 plot to blow up planes over US and fly them into US targets like CIA headquarters and as such was a forerunner to the September 11 attacks. He was a Pakistani raised in Kuwait. Associate of terrorists like Ramzi Yousef (and Filipino terrorist group Abu Sayyef), part of USA radical group headed by Omar Abdul Rahman and as a result took part in the planning of attack on the World Trade Center (WTC) in 02/26/1993. "The plan of Abdul Hakim Murad and Ramzi Yousef was to assassinate the Pope on his visit to Manila 01/15/1995 and to blow, a few days later, 10 to 12 airplanes (while attention was drawn to the Pope's death, bombs would be placed inside toy cars and planted on airline flights out of Bangkok, killing thousands).The primary goal was to crash the airplanes on chosen targets in the USA, but as they considered this option as too difficult and too complicated – to explode the airplanes in mid-air in 48 hours in different sites in the world. The plan was called Bojinka Plot (meaning in Serbo-Croatian "big noise") a name of choice of Ramzi Yousefs' after his stay in Bosnia during the Balkan war. (After successfully testing and detonating his deadly bomb on Philippine Airlines Flight 434… But just weeks before the Bojinka Plot was due to be launched, Murad was mixing chemicals which started a fire on January 6, 1995. Yousef and Murad fled the fire, but Murad was sent back retrieve the laptop computer in the apartment, which contained the plans for the attack. He called himself Ahmed Saeed as he was being arrested.) The arrest of Abdul Hakim Murad uncovered and prevented the action planned to occur around 01/22/1995. Abdul Hakim Murad was extradited to USA on 04/12/1995. (On May 16, 1998 Murad received a life sentence to prison.[citation needed] Murad, Federal Bureau of Prisons #37437-054, is currently serving his time in ADX Florence, the Federal ADX Supermax prison near Florence, Colorado."
http://www.globaljihad.net/view_page.asp?id=72
http://en.wikipedia.org/wiki/Abdul_Hakim_Murad_(terrorist)
Which type of man will succeed in leading the hearts and minds of Muslims in the years to come? Will the spiritual faith of millions now in the safe hands of men like the spiritual Abdul Hakim Murad be hijacked by the likes of terrorist Hakim Murad?
Where is Our Sovereignty?
In the name of anti-terrorism, the Justice Department of U.S.A has urged its acquisition of all modes of powers since the birth of our country.  Following are some fundamental considerations.
Why, at all, do our civil rights have to be sacrificed in order to protect (so called) us from terrorists by this outside force, called as hegemony? Why even has U.S. taken the responsibility on interfering in Pakistan's (and the worlds) internal matters as that of security? The argument is whether security is more crucial than our liberty. We are told that the Justice Department requires these powers in order to make us secure.  But the central question goes deeper – will the sacrifice of our liberty actually make us safer, for we accept their dominance and let them interfere in our matters, why?
Can we be made absolutely safe by U.S.'s interference in our security matters? No. Anyone with two brain cells to rub together realizes this. The War on Terrorism, occurring in Pakistan, will not be won, as this war is a political act, done by politicians for political reasons. We had a war on poverty, and lost. We had a war on drugs, and lost. These kinds of wars are not about resolving issues, they are about appearing to resolve issues.
The biggest blind liberty we openly give to The U.S. is the power to name anyone amongst us as a terrorist or a supporter of terrorism, without any proof or any judicial review of the claim; we trust American leaders to name someone a terrorist or a devotee of terrorism only for the reason of protecting from terrorists. They do this in secret, on the basis of whatever information or sources they characterize, and with no one ever able to review their decision.
Once they have determined that someone is a terrorist or a supporter of terrorism (remember no testimony required), they assert (or want) the right to detain indefinitely, and in clandestine.  That is, should they decide you are a terrorist or a supporter of terrorism; they get to secretly arrest you and hold you as long as they want without anyone knowing why or where.  No court is able to review this situation. Where is our sovereignty at this point?
The above, of course, has to do with the eavesdropping they want to do, or their ability to come into our homes without a warrant and copy our hard drive, and make it possible to copy all the keystrokes we make and harass us for whatever petty grievance they hold.
Now ask yourself, how does their interference in our matters of security make us safe from terrorists?  How does their power to name someone a terrorist or a supporter of terrorists, without judicial review, make us safer? Such a power only makes the judgments, of those who hold this power, safe from any abuse of that power. How the power to search and arrest without warrant make us safer? For it threatens not the terrorists, but our sovereignty.
Nuclear Terrorism and Pakistan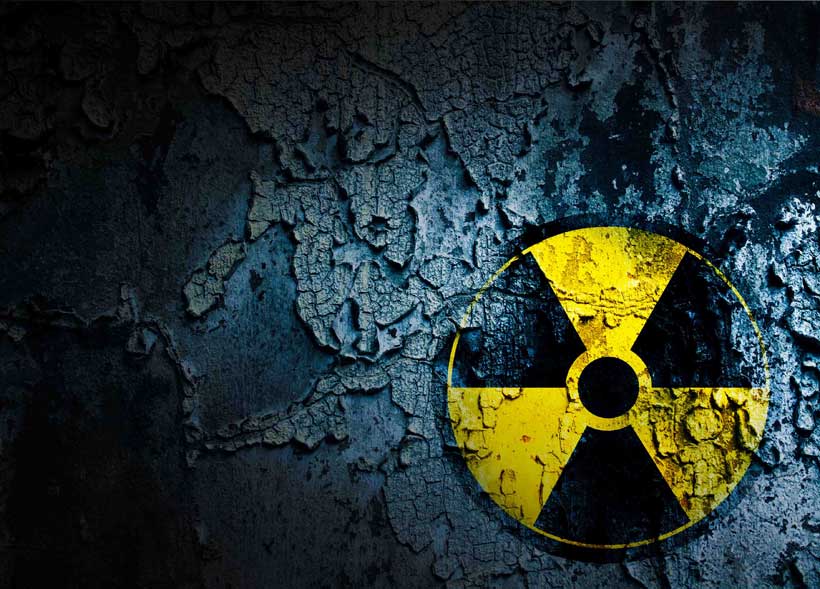 Nuclear terrorism is a potential threat to the world security. According to the EU representative terrorists can get access to nuclear and radioactive materials and they can use it to terrorize the world. Nuclear security expert Mathew Bunn argues that "An act of nuclear terrorism would likely put an end to the growth and spread of nuclear energy."After 9/11 the world has observed that al-Qaida wanted to get nuclear weapons. In case terrorists acquire nuclear materials, they would use it for the production of a dirty bomb. A dirty bomb is not like a nuclear bomb. A nuclear bomb spreads radiation over hundreds of square while; nuclear bomb could destroy only over a few square miles. A dirty bomb would not kill more people than an ordinary bomb. It will not create massive destruction, but it will cause the psychological terror which will lead to a panic situation which is more devastating. The world has not experienced of any act of nuclear terrorism, but terrorists expressed their desires to gain nuclear weapons. The IAEA has observed thousands of incidents of lost, left and unauthorized control of nuclear materials and such materials can go into the wrong hands.
After 9/11 terrorism generated negative perceptions about the nuclear security of Pakistan. Often western community pressurizes Pakistan that its nuclear weapons can go into the wrong hands due to the terrorism in it.  The fact is that Pakistan has faced many terrorist attacks, but not any attack towards its nuclear installation facility and radiation has been occurred. Mostly, nations obtain nuclear weapons for the international prestige, but Pakistan is one of those states which obtained nuclear capability to defend itself from India which has supremacy in conventional weapons. It played a leading role in the efforts of nuclear security since inception of its nuclear weapons. The result is that no single incident of theft and sabotage has been recorded in Pakistan.
Pakistan is a very responsible state and it has taken foolproof measures to defend the its nuclear installations and nuclear materials against any terrorist threats. Pakistan is not the member of the nonproliferation(NPT), Comprehensive Test-Ban Treaty (CTBT) and Fissile material cut off treaty (FMCT) because India has not signed them. If Pakistan signs these treaties and India does not, it would raise asymmetry between both rival states of South Asia. Pakistan's nuclear non-proliferation policy is based on principles as per the NPT norms, although ithas not signed it. Pakistan had also proposed to make South Asia a nuclear free zone in 1970 and 80s, but India did not accept that.
However, Pakistan is a strong supporter of non-proliferation, nuclear safety and security. In this context, it is the signatory of a number of regimes. Pakistan has established the its Nuclear Regulatory authority (PNRA) since22 January, 2001 under the obligations of the International Atomic Energy Agency (IAEA). The PNRA works under the IAEA advisory group on nuclear security and it is constantly improving and re-evaluating nuclear security architecture. Pakistan has ratified the 2005 amendment to the physical protection convention for the physical security of nuclear materials. When Obama announced nuclear security summit in 2009,Pakistan welcomed it. It has not only attended all nuclear security summits, but proved with its multiple nuclear security measures that it is a responsible nuclear state. Pakistan's nuclear devices are kept unassembled with the Permissive Action Links (PALs) to prevent the unauthorized control and detonation of nuclear weapons. Different US policy makers and Obama have stated that "we have confidence that the Pakistani military is equipped to prevent extremists from getting an access to the nuclear materials."
The dilemma, however is that some major powers favour India due to their geopolitical interests, despite India's low score in nuclear security than Pakistan, as is evident from the reports prepared by the Nuclear Threat Initiative (NTI).The US has always favoured India for the membership of the NSG ignoring Pakistan request to become a member of the NSG, despite that it has taken more steps than India to ensure nuclear safety and security. It is following United Nations Security Council Resolution (UNSCR) 1540(which is about the prevention of proliferation of Weapons of Mass Destruction (WMDS) and it is the first state which has submitted its report to the UN.
The report explains the measures taken by Pakistan to ensure radiological security and control of sensitive materials and WMDs transfer. Although Pakistan has suffered a lot due to terrorism, but its nuclear security measures are strong and appreciable. Recently, IAEA director visited Pakistan and appreciated its efforts in nuclear safety and security. In view of Pakistan's successful war against terrorism, its success in eliminating terrorism in the country, and strong measures that it has taken to secure its nuclear installations and materials, their should be no doubt left about the safety Pakistan's nuclear materials.
U.S. lead the War on Terror and the Afghan Peace
The region known today as Afghanistan has been subjugated to a series of warfare since the soviet occupation, till date, including the United States led NATO's  is on in full swing. Afghanistan shares its borders with multiple countries, including Pakistan. The unrest in Afghanistan has been a major cause of instability of the region, including the spread of terrorism in the neighbouring countries, particularly along the Afghanistan-Pakistan border. The people of these areas known by the ethnicity of "Pashtuns" have been the major effected population of the unrest. From training those to become the U.S. backed "mujahideen" against the former USSR to unleashing the war on terror against them when they started to retaliate, Pashtuns are the sufferers.
The purpose of the mention of this scenario basically highlights the fact that the people of Pakistan and Afghanistan- the Pashtuns- have witnessed avery prolong war. This is a war that is neither the creation of their own, nor concerns them directly. It is a war with no clear end, with no particular benefit and it is only hurting the people. In fact, this long war has brought miseries to the people of Afghanistan and the region, that now must end.
The insurgencies in Afghanistan have resulted in the worsening of security situations in Pakistan, as is evident through the course of history. Finally, these insurgencies took the shape of   suicide bombings to widespread terror attacks that resulted in large scale life and property losses. In Pakistan the the spill over of terrorism from Afghanistan has been rooted out successfully with the success of the  "Zarb-e-Azb" and the ongoing operation "Rad-UL-Fassad. Although Pakistan has achieved this grand success after giving immense human sacrifices and suffering heavy economic losses.
The recently announced US Strategy / Policy on Afghanistan is also going to have a significant effect on the future regional developments. The salient points of president Trump's Afghan Policy announced in 2017 can be summarized under six main headings:
1.Troop Levels: Pentagon authorized to ramp up troop numbers, who will be engaged in counterterrorism and training activities.
2.Military Autonomy: Military commander were delegated authority to act in real time and expand the US operations to target terrorists and criminal networks in Afghanistan.
3.Open-ended: No fixed timelines given for completion of the mission in Afghanistan.
4.Fighting Enemies: But Not Nation-building. Victory in Afghanistan will mean "attacking our enemies" and "obliterating" the Islamic State group. Vowed to crush al-Qaeda, prevent the Taliban from taking over the country, and stop terror attacks against Americans. US will continue to work with the Afghan government, "however, US commitment is not unlimited, and support is not a blank cheque" and the US would not engage in "nation-building".
5.Pakistan Bashing: The US "can no longer be silent" about alleged terrorist safe havens in Pakistan. Trump  alleged that Pakistan often gives sanctuary to "agents of chaos, violence and terror", the Taliban and other groups who pose a threat to the region and beyond.
6.Enhanced Indian Role: India to help more in Afghanistan, especially in the areas of economic assistance and development.
These stated interests call for a continued, ongoing unrest in the region. While the U.S. does not realize its own failings in Afghanistan, to cover up its own failures it asks Pakistan to "DO MORE". In this context, it should be realized by the US and its other allies that Pakistan has already played a major part in the war on terror by defeating terrorism in its border regions with Afghanistan and elsewhere in the country by giving sacrifices much more than what the US and NATO forces have suffered from. Therefore it is the US who has to review its policies in Afghanistan and find a solution of the conflict there to bring peace to the region.
The United States Government should now realize that the people of Afghanistan and Pakistan have suffered too much from the war on terror and its backlash in the form of terrorist incidents. Especially Afghanistan people who have suffered since last 40 years want relief and peaceful conditions to resettle in their houses. The region also wants peace to focus on its economic development and welfare of its people.It is therefore better that the US initiates peace talks with the Taliban along with other Afghan groups to agree on a formula of US withdrawal from Afghanistan and holding free and fair elections in Afghan to form a government that is acceptable to all Afghans. This is the only way to end the war and bring peace in the region, so that the people of this region could also lead a normal life, like the people of other regions.