Getting rid of Bashar Assad won't end Syria's civil war
To hear Obama administration officials talk about the Syrian civil war, you'd think it all hinges on the fate of one man.
According to U.S. Secretary of State John Kerry, Syrian President Bashar Assad "calculated that he could shoot his way out" of the mass uprising that erupted two years ago, and today either fails to appreciate that he can't or sees no viable alternative to going down with the ship. U.S. strategy is focused primarily on how to "change his current perception." The administration has held off on providing large-scale assistance to Syrian rebels mainly because it still hopes the dictator can, with Russian prodding, be made to "read the tea leaves correctly" and relinquish power to a transitional government before all hell breaks loose.
Hawkish critics of the administration's Syria policy also see Assad as singularly central to the conflict in Syria, counseling intervention in part because they think accelerating his downfall will bring the war to a swifter and more favorable end.
While either a negotiated or military end to the civil war would be welcome, given the staggering human cost of the conflict, both strategies for achieving this goal implicitly rest on the presumption that Assad and his immediate circle have so much power over their increasingly decentralized state and paramilitary pro-regime forces that a snap of his fingers – or of his neck – can bring an end to their fight against majority Sunni domination. But that presumption is flawed.
While Assad himself was never really the brains behind his regime, until a few years ago there was nevertheless a clear centralization of presidential authority over the Syrian security apparatus through his brother-in-law, Maj. Gen. Assef Shawkat. However, Shawkat was assassinated midway through the uprising. His wife Bushra, once considered to be as influential behind the scenes as her brother, departed with their children to the United Arab Emirates shortly thereafter.
It's not clear who wears the pants in the regime now. Though the president still enjoys substantial institutional legitimacy in the eyes of many Alawites and other minorities, this reserve has been gradually depleting as the inevitable collapse of the Baathist state looms nearer. Pro-regime forces are fighting with far more unity of purpose than the disparate rebel groups arrayed against them, but it is a cohesion built on desperation and shared sectarian anxieties, not loyalty to Assad. It is unlikely that he can still bring them to heel in the face of determined resistance within a security establishment deeply implicated in war crimes.
Meanwhile, the President's brother, Republican Guard commander Maher Assad — whom even regime supporters privately acknowledge to be psychotic (he once shot Shawkat in the stomach during a family argument) — has proven his mettle on the battlefield. He probably has the wherewithal to defy, if not abort outright, any effort by his brother to reach a negotiated settlement on terms acceptable to the rebels.
Moreover, manpower shortfalls have forced the Syrian army to cede effective control over many areas of the country to locally recruited militias and mercenary groups operating outside of the formal command structure, loyal only to whomever pays their bills.
Increasingly, this is Iran. Tehran is pouring financial and material resources into the conflict ($12.6-billion dollars so far, according to one estimate), and not only through the Syrian government. Its militant Lebanese Shiite ally, Hezbollah, is intervening directly in the Qusayr region and organizing indigenous militias among Syria's small Shiite minority. Iran's Islamic Revolutionary Guard Corps (IRGC) has been training its own Syrian national militia, though U.S. and Israeli suggestions that it numbers up to 50,000 fighters may be overblown. Clearly, the Iranians are determined to keep Syria (or parts thereof) within their sphere of influence irrespective of whether and when the regime falls. They are not angling to help governing elites negotiate a better severance package.
Syria will be at war for as long as Iran is willing to finance and resupply clients committed to resisting the rebel takeover. The rebels are not unified enough (or moderate enough) to credibly offer concessions that might entice predominantly non-Sunni pro-regime combatants to spurn Iranian protection. If Assad chooses to take a golden parachute, others will surely be found to lead the fight against Syria's departure from the Iranian axis. They may, over time and at great human and material cost, be forced underground, but Syria will not be at peace until Iran throws in the towel (if then).
Consequently, the primary goal of U.S. policy should be to drive up the costs to Tehran of intervention in Syria as much as possible. Fortunately, these expenses already are skyrocketing. The growing financial toll of Iran's proxy war is a huge drain on its sanctions-ridden economy. Even worse are the reputational costs of a Shiite Islamist republic orchestrating murderous violence against Sunnis, who comprise the overwhelming majority of Muslims worldwide.
Already, the conflict has led Sunni governments to vigorously contest Iranian regional ambitions for the first time. Turkey's recent reconciliation with Israel is a harbinger of the strategic setbacks likely to attend continued Iranian aggression in Syria. With a restive Sunni minority (and widespread internet access) at home, Iran's leaders also could face troublesome domestic political repercussions if the conflict drags on much longer.
Tehran's only hope of snatching some measure of victory from the jaws of defeat is a ceasefire in place and an interim power-sharing formula that will allow its proxies to remain armed — thereby subverting the ensuing political process, much as Hezbollah did after the 1975-1990 civil war in neighboring Lebanon.
Overly zealous American pressure for a diplomatic solution (whatever the terms) will only encourage Iranian hopes that such a partial victory is still possible. A series of negotiated truces during the Lebanese civil war succeeded only in drawing it out for 15 years and saddling the country with a post-war political order more dysfunctional than its predecessor. A ceasefire in Syria before pro-regime forces are decisively defeated won't produce a sustainable transition to democracy – it will only lead Syria down the same path (which is why hardline rebels and their outside sponsors will never accept a truce).
But neither is intervention the answer. Indeed, Iran would dearly love to reframe its participation in a chronic sectarian conflict as a fight against imperial powers: Internationalization of the war therefore could bolster its strategic leverage. If Western governments become invested in the fighting, the temptation to reward Iran's disengagement from Syria with appeasement of its nuclear ambitions may become irresistible down the road. The best way the United States can make Iran cry uncle on both fronts is to not get involved in Syria.
Gary Gambill is an associate fellow at the Middle East Forum.
Bahrain's Peaceful Gandhi might be executed
Tomorrow, Thursday, 21 June 2018, Bahrain's High Criminal Court is expected to hand down the maximum sentence possible against the opposition leader Sheikh Ali Salman, which might be the death penalty. Sheikh Salman's trial is politically motivated and based on fabricated and arbitrary charges of espionage. Sheikh Salman; detained in December 2014 in his capacity as the now-dissolved Al-Wefaq opposition bloc's Secretary-General, was sentenced to four years on alleged charges of "inciting disobedience and hatred."
However, in November 2017, he was shockingly charged for "conspiring with Qatar" to overthrow the regime. Bahrain's Public Prosecution relied its accusation on the well-known telephone conversation between Shiekh Salman and the Qatari Prime Minister Hamad bin Jassem, in 2011; which aimed to resolve the 14 February 2011's unrest. This call, indeed, stems from an open and documented mediation attempt that was originally encouraged by the United States.
In April 2018, the U.S. State Department issued a report in which it expresses concern over the continued arbitrarily prosecution of Sheikh Salman. Urgently, the international community, the United States and the United Kingdom, mainstream media, press, human rights organisations, activists and all free people around the globe must pressure Bahrain to immediately and unconditionally release Sheikh Salman as well as all other prisoners of conscience. In addition, the government must halt this political unfair trial and reinstate all arbitrarily dissolved political blocs.
It is worthy to mention that Sheikh Ali Salman was detained in 2014 due to his bloc; i.e. Al-Wefaq's boycott to the parliamentary elections, then. Al-Wefaq has long complained the political and economic discrimination, lack of impunity and the absence of an independent judiciary. Interestingly, the bizarre allegations were raised once the Gulf Cooperation Council (GCC)'s states witnessed a diplomatic dispute with Qatar, since June 2017.
Bahrain's Public Prosecution has called in March for the "maximum penalty" against Sheikh Salman and his two in absentia co-defendants, who are too figures in Al-Wefaq. The three could face capital punishment on politically motivated charges of establishing "intelligence links with Qatar […] to undermine its political and economic status as well as its national interest and to overthrow the political system."
The Bahraini authorities have long suppressed the opposition particularly this time; prior the elections for the lower house of Bahrain's National Assembly in November, which constitute a quite vivid and blatant violation of the fundamental rights to freedom, fair trial, free expression, and free association. In fact, this groundless trial and the ongoing clampdown have virtually left no political freedom in the country. Clearly, Bahrain has been openly violating the Universal Declaration of Human Rights and the International Covenant on Civil and Political Rights (ICCPR).
Sheikh Salman is currently serving his 4-years sentence in Jau Central Prison, along with the rest of the opposition leaders. His co-defendant, in this unfair trial, Sheikh Hassan Sultan was publicly defamed in pro-government media, in June 2017.  At the same time, the National Security Agency (NSA), repeatedly detained and tortured his son, in an attempt to coerce him into becoming an informant in order to target his father; who is exiled and has been arbitrarily stripped of his citizenship in 2015.
In 2016, Bahrain forcibly dissolved Al-Wefaq; seized its assets, blocking its website, and closing its headquarters. It has taken similar action against nearly all opposition groups, including Amal and leftist blocs Al-Wehdawi and Wa'ad. The government's systematic campaign against the opposition has intensified despite the UN Universal Periodic Review's recommendations, in May 2017, which called on Bahrain to "review convictions, commute sentences, or drop charges for all persons imprisoned solely for non-violent political expression."
The Saudi-Moroccan spat: Competing for the mantle of moderate Islam
Lurking in the background of a Saudi-Moroccan spat over World Cup hosting rights and the Gulf crisis is a more fundamental competition for the mantle of spearheading promotion of a moderate interpretation of Islam.
It's a competition in which history and long-standing religious diplomacy gives Morocco a leg up compared to Saudi Arabia, long a citadel of Sunni Muslim intolerance and ultra-conservatism.
Saudi Arabia is the new, baggage-laden kid on the block with Crown Prince Mohammed bin Salman asserting that he is returning the kingdom to a top-down, undefined form of moderate Islam.
To be sure, Prince Mohammed has dominated headlines in the last year with long-overdue social reforms such as lifting the ban on women's driving and loosening restrictions on cultural expression and entertainment.
The crown prince has further bolstered his projection of a kingdom that is putting ultra-conservative social and religious strictures behind it by relinquishing control of Brussels' Saudi-managed Great Mosque and reports that he is severely cutting back on decades-long, global Saudi financial support for Sunni Muslim ultra-conservative educational, cultural and religious institutions.
Yet, Prince Mohammed has also signalled the limits of his definition of moderate Islam. His recurrent rollbacks have often been in response to ultra-conservative protests not just from the ranks of the kingdom's religious establishment but also segments of the youth that constitute the mainstay of his popularity.
Just this week, Prince Mohammed sacked Ahmad al-Khatib, the head of entertainment authority he had established. The government gave no reason for Mr. Al-Khatib's dismissal, but it followed online protests against a controversial Russian circus performance in Riyadh, which included women wearing "indecent clothes."
The protests were prompted by a video on social media that featured a female performer in a tight pink costume.
In a similar vein, the Saudi sports authority closed a female fitness centre in Riyadh in April over a contentious promotional video that appeared to show a woman working out in leggings and a tank-top. A spokesman for the royal court, Saud al-Qahtani, said the closure was in line with the kingdom's pursuit of "moderation without moral breakdown."
Saudi sports czar Turki bin Abdel Muhsin Al-Asheikh said "the gym had its licence suspended over a deceitful video that circulated on social media promoting the gym disgracefully and breaching the kingdom's code of conduct."
Mr. Al-Sheikh's sports authority moreover apologized recently for airing a promotional video of a World Wrestling Entertainment, Inc., event that showed scantily clad female wrestlers drawing euphoric cheers from men and women alike.
To be sure, the United States, which repeatedly saw ultra-conservative Islam as a useful tool during the Cold War, was long supportive of Saudi propagation of Islamic puritanism that also sought to counter the post-1979 revolutionary Iranian zeal.
Nonetheless, Saudi Arabia's more recent wrestle with what it defines as moderate and effort to rebrand itself contrasts starkly with long-standing perceptions of Morocco as an icon of more liberal interpretations of the faith.
While Saudi Islamic scholars have yet to convince the international community that they have had a genuine change of heart, Morocco has emerged as a focal point for the training of European and African imams in cooperation with national governments.
Established three years ago, Morocco's Mohammed VI Institute for Imam Training has so far graduated 447 imams; 212 Malians, 37 Tunisians, 100 Guineans, 75 Ivorians, and 23 Frenchmen.
The institute has signed training agreements with Belgium, Russia and Libya and is negotiating understandings with Senegal.
Critics worry that Morocco's promotion of its specific version of Islam, which fundamentally differs from the one that was long prevalent in Saudi Arabia, still risks Morocco curbing rather than promoting religious diversity.
Albeit on a smaller scale than the Saudi campaign, Morocco has in recent years launched a mosque building program in West Africa as part of its soft power policy and effort to broaden its focus that was long centred on Europe rather than its own continent.
On visits to Africa, King Mohammed VI makes a point of attending Friday prayers and distributing thousands of copies of the Qur'an.
In doing so Morocco benefits from the fact that its religious ties to West Africa date back to the 11th century when the Berber Almoravid dynast converted the region to Islam. King Mohammed, who prides himself on being a descendant of the Prophet Mohammed, retains legitimacy as the region's 'Commander of the Faithful.'
West African Sufis continue to make annual pilgrimages to a religious complex in Fez that houses the grave of Sidi Ahmed Tijani, the 18th century founder of a Sufi order.
All of this is not to say that Morocco does not have an extremism problem of its own. Militants attacked multiple targets in Casablanca in 2003, killing 45 people. Another 17 died eight years later in an attack in Marrakech. Militants of Moroccan descent were prominent in a spate of incidents in Europe in recent years.
Nonetheless, protests in 2011 at the time of the popular Arab revolts and more recently have been persistent but largely non-violent.
Critics caution however that Morocco is experiencing accelerated conservatism as a result of social and economic grievances as well as an education system that has yet to wholeheartedly embrace more liberal values.
"Extremism is gaining ground," warned Mohamed Elboukili, an academic and human rights activist, pointing to an increasing number of young women who opt to cover their heads.
"You can say to me this scarf doesn't mean anything. Yes, it doesn't mean anything, but it's isolating the girl from the boy. Now she's wearing the scarf, but later on she's not going to shake hands with the boy . . . Later on she's not going to study in the same class with boys. Those are the mechanisms of an Islamist state, that's how it works," Mr. Elboukili said.
Mr. Elboukili's observations notwithstanding, it is Morocco rather than Saudi Arabia that many look to for the promotion of forms of Islam that embrace tolerance and pluralism. Viewed from Riyadh, Morocco to boot has insisted on pursuing an independent course instead of bowing to Saudi dictates.
Morocco refused to support Saudi Arabia in its debilitating, one-year-old economic and diplomatic boycott of Qatar but recently broke off relations with Iran, accusing the Islamic republic of supporting Frente Polisario insurgents in the Western Sahara.
Moroccan rejection of Saudi tutelage poses a potential problem for a man like Prince Mohammed, whose country is the custodian of Islam's two holiest cities and who has been ruthless in attempting to impose his will on the Middle East and North Africa and position the kingdom as the region's undisputed leader.
Yet, Saudi Arabia's ability to compete for the mantle of moderate Islam is likely to be determined in the kingdom itself rather than on a regional stage. And that will take far more change than Prince Mohammed has been willing to entertain until now.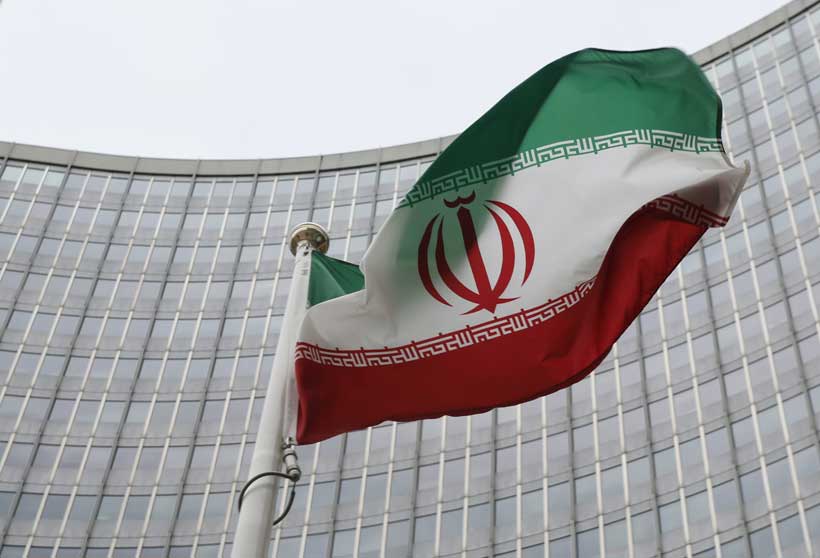 Recently former Israeli Mossad Director Tamir Pardo said that Israeli Prime Minister Benjamin Netanyahu planned to attack Iran in 2011.
Mr Pardo stressed that the order given to servicemen for the preparation of the attack was not a training exercise. Tel Aviv planned to launch an attack within 15 days, but this did not happen.
Well, what does it change?
This statement by the Israeli intelligence officer was not a historical scoop – a godsend for professional historians. Everybody remembers that by 2011 the situation around Iran, or rather its nuclear program, was very tense.
The nuclear talks, which by then had lasted for eight years in different formats, reached a dead end. In the period from 2006 to 2010, the UN Security Council adopted six resolutions condemning the Islamic Republic of Iran for its nuclear program uncontrolled by the IAEA and the reluctance to seek compromises in the negotiations.
Four of these documents of the Security Council included international economic sanctions against Iran. However, these sanctions were insufficient to bring Tehran back to reality.
In fact, at that time the windows of opportunity for a political solution to the Iranian nuclear problem were gradually shutting down. Israel and the United States began to really prepare for a military solution to the Iranian problem. At the same time, it should be noted that "military scenarios" were already on the tables of Israeli and American leaders. Israeli authoritative political analyst Ben Caspit, known for his relations with the country's leadership, said in 2011 that at the initiative of the head of government, Benjamin Netanyahu, Israel had significantly stepped up preparations for "striking at Iran."
According to him, in this matter, the Prime Minister enjoyed the absolute support of Defense Minister Ehud Barak.
The well-known Israeli political figure who was at the time the leader of the Kadima party, Shaul Mofaz, who were born in Iran, believed that Israel should single-handedly eliminate the Iranian nuclear threat.
On March 1, 2011, it was reported that US Air Force commander Norton Schwartz said that his subordinates had developed a plan for a military operation against Iran . According to the plan, three scenarios were being developed:
– A simultaneous strike against one or several major nuclear facilities
– Time (2-5 days) and scale restricted missile and aircraft strikes on critical facilities of nuclear infrastructure, missile units, air defence facilities, airfields, naval bases, main communication centers.
-The multiple-day large-scale aviation-missile operation with massive missile and bomb strikes aimed at completely destroying nuclear facilities and most of the military infrastructure of the Islamic Republic of Iran (the "Yugoslav scenario").
At the same time, the US military was considering the possibility of using the heaviest non-nuclear munition – a new 13.5-ton bomb, capable of destroying underground enemy nuclear facilities with concrete walls up to 65 meters thick.
Apart from this, the US Air Force planned to provide its refueling aircraft for Israeli fighters sent to destroy Iran's nuclear infrastructure – if there would be such a need.
Indeed, back then experts in Jerusalem as well as in Washington were inspired by the military method of solving Iran's nuclear problem. In fact, the military of the United States and Israel together and separately conducted exercises and training, practicing various options for military operations against Iran.
And, apparently, the ground military operation according to to the "Iraq scenario" was not considered due to its utopian nature in connection with the peculiarities of the international and regional situation of that time and Iran's conditions. The only exception could be the landing operation to unblock the Strait of Hormuz (Tehran repeatedly warned and threatened about its blocking ) and further control over shipping in this region.
There were many plans. It is not without reason that in 2011 the world media and serious institutions in various countries repeatedly gave the allegedly exact date of the attack on Iran.
However, in 2011-2012, the European Union and then the United States imposed against Iran "hard-hitting" (according to Hillary Clinton) sanctions, which should have made the Iranian leadership think about the future. A comprehensive military strike was abolished, and a comprehensive financial and economic strike – sanctions against Tehran – were put in place. To a certain extent, the strike hit the target. The serious problems that started in the Iranian economy forced Tehran to make adjustments to its policy.
Hasan Rouhani was elected as Iranian President. He was perhaps the only Iranian politician who could negotiate with the international community on the Iranian nuclear program. President Rouhani brilliantly coped with the task, and became one of the authors of the Joint Comprehensive Plan of Action (JCPOA). The world and the Middle East took a breath – the war against Iran was irrelevant. Almost three years passed. Things changed in Washington. US President Donald Trump "blew up" the JCPOA.
So what comes next? The history repeats itself. Donald Trump, as on a time machine, threw the situation around Iran back to the very beginning of the second decade of 21st century. The situation with the Iranian nuclear program is returning to 2011-2012 years. That is, to the confrontation with the Islamic Republic of Iran, the one we have already spoken about. And now everything is repeated thanks to Trump.
That is why the possible military strikes against Iran worked out during the last tough confrontation with Iran were not mentioned in vain. Unfortunately, they can be carried out, perhaps not today or tomorrow, but after Tehran, quite rightly furious with President Trump's policy and the collapse of the JCPOA will resume its nuclear program without any IAEA contracts and inspectors.
He will prepare his atomic bomb, which, of course, will bring the world to the troubled times of military confrontation in the region fraught with catastrophic consequences for the Middle East, and the whole world. It is possible that this was exactly what US President Donald Trump wanted.
The opinion of the author may not coincide with the position of editorial
First published in our partner International Affairs