Criminalizing incitement to terrorist acts
The UN Counter-Terrorism Committee Executive Directorate (CTED) at a regional workshop on incitement and violent extremism held in Nairobi November/December 2011 reaffirmed the UN's policy that States need to prohibit and prevent incitement to terrorist acts motivated by extremism and intolerance.
It is clear that the United Nations General Assembly circumscribes the right of people (including religious preachers and political leaders of whatever ethnicity) to have freedom of opinion and expression and dissemination of ideas (Article 19 The Universal Declaration of Human Rights 1948) by the necessary caveat that laws can and should be made to curb that freedom for the protection of national security and the rights of others (Article 19 International Covenant on Civil and Political Rights 1966).
Moreover in 2005 the Security Council of the UN made Resolution 1624 concerning threats to international peace and security caused by acts of terrorism condemning in the strongest terms the incitement of terrorist acts.
The UN repudiates any attempts at the justification or glorification (apologie) of terrorist acts that may incite further terrorist acts. The international community recognizes that incitements of terrorist acts are motivated by extremism and intolerance and that this poses a serious and growing danger to global communities.
Greece must review its Count Terror legislation to see if it is effectively bringing these laws into domestic laws and then reviewing them for effectiveness. At the same time the lawyers, government and LE of Greece must ensure that they follow UN best practice in implementation so that the laws are not discriminatory against Muslims but only against the terrorists whether they be Islamo-fascists or anarchists.
Many terrorists masquerade as religious organizations and so the UN has made it clear that States must prevent the subversion of educational, cultural and religious institutions by terrorists and their supporters.
The Salafi-Takfiris seek like the Nazi party or the Bolsheviks, to be the vanguard of their own form of global revolution of what they see as their constituency (not Arians or the proletariat as Nazis and communists do) but of the world wide Ummah of Muslim people who they are actively seeking to convert to their cause and their dogma. They do this primarily through the financial and ideological infiltration and takeover of traditional Muslim mosques, educational institutions and 'charities'.
If there is trouble with Turkey in relation to Cyprus or with respect to the treatment of Muslim minorities in Greece, it would serve Greece well to make lawful catagorizations and distinctions in their laws and policies based on a thorough understanding of the real source of terrorism. That way it can withstand the international pressure and scrutiny that may come to try and exploit any domestic problems that may arise from the country trying to protect its legitimate national interest.
In a recent article in 'Defecnegreece.com', Ionnis Michaletos titled, 'Radical Islam passing through Greece' (Nov 25 , 2011), the point is made that Greece in its delicate financial state is at serious risk from domestic terrorism and a transit point for the flow of terrorist resources across its borders and further into Europe.
However, it is dangerous, against the UN resolutions and counter-productive to label people too broadly by reference to religious, ethnic or national profiling as 'terrorists'. For example the use of 'Islamists' by Ioannis and many others is unfortunate. The perpetrators of terrorist acts in the name of 'Islam' are not really 'Muslims' at all but simple political terrorists who try and legitimize their criminality and hatred by adopting the mantle of religion. By analogy it would be unjust to call anarchists who commit terrorist acts as 'Orthodox Extremists/Orthodoxists' even if the anarchists sought to justify their criminality by reference to the Orthodox religion.
The better approach would be to call them by the name of their philosophy; 'Salafi-Takfiris'.
They are the Islamo-fascist ideological umbrella, source of funds and foot soldiers for Al Qaeda and associated movements (AQAM); Indonesian 'JI' ; Pakistani 'JeM'; 'LeJ'; Moroccan 'Direct Path'; Algerian 'GSPC' Philippines 'Abu Sayyaf', etc and lone wolves/home-growns.
99.99% of the terrorist problem in Greece and the West (whether cells or lone wolves) does NOT come from traditional/orthodox Islam but from the well-funded and extreme Salafi-Takfiris (AKA Salafi-Jihadis).
Any Greek who is serious about wanting to know the truth behind unrest at home or in the Middle East should simply type 'Salafi' into the Google box before the issue they want to research. This will open up avenues of investigation that can 'cut through' the media speak that sometimes play to the tune of the rich and powerful who have an unfortunate financial vested interest in the nation states that support them that often leads to misinformation in the global media.
Read articles and books on Salafi- Takfiris and then you will see the scale and nature of the threat not just to our Greek homeland but also to millions of traditional Muslims who they hate as much as us. For example a Muslim referred me to an excellent small book 'Terror's Source' by Vincenzo Oliveti. Even though it's a 2002 book, it is well worth reading.
In fact because its central thesis is that Takfiris are spawned from Salafis and Salafis are the growing in number and themselves spawned from state sponsored/petro dollar driven Wahhabi infrastructure. Their game plan is the world 'take over' of mosques in the West, nation states in the Middle East then the mobilization of them against the West.
It is the current generation of ordinary orthodox Muslims more than the West that are currently the victims of this right wing 'putsch' into the West via traditional/orthodox Islam.
Rather than ethnic/cultural profiling and casting the net wide in a discriminatory manner against all Muslims or people from the Middle East, all law enforcement (LE) has to do to maximize its effectiveness both at counter radicalization and interdiction of lone wolves and extremist cells is to concentrate their efforts against all and any forms of Salafi-Takfiris and the nation states that sponsor them.
That includes funding (whether through so called 'charities or schools) and propaganda (whether that be disguised as religion or not).
If all else fails 'follow the (source of the) money' and make laws that stop that flow and you will reduce the risk of contagion and brainwashing of home-grown individual terrorists and cells.
If you do not tomorrow's generation of Muslims may well be press ganged; financed or duped into Salafi-Takfirism.
It would serve the Greek people well if the war on terrorism properly defined who the 'terrorists' are (especially as Al Qaeda was but a form of Salafi-Takfirism).
The term 'terrorist' should therefore not be classified as 'Islamists' but rather 'Salafi-Takfiris' and that adherents to that philosophy be named in the anti-terrorist legislation as 'terrorists' or 'supporters of terrorist organization'.
Once the law is focused on the real threat (in our Greek homeland) the imposition of criminal sanctions can be effective and non-discriminatory. Also with broad community dialogue with Islamic communities in Greece with this understanding (whether they be domestic or refugees) can assist to 'inoculate' the broad Islamic community (on our own soil and in Europe more broadly) from contagion of this extremist group. In this way the authorities in Greece can protect the national interest in conformity with international law.
Political Scientist: Taliban Rule will lead to terrorism activation in Pakistan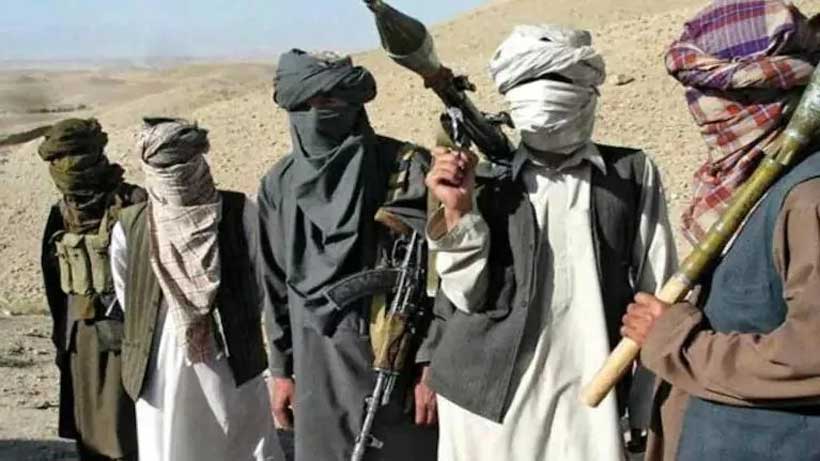 The strengthening of terrorist activity in the northwest of Pakistan and the country as a whole is linked with reinforcing the Taliban's power in Afghanistan. Since they have established absolute power in Afghanistan, implicitly or not, they support the Pakistani Taliban. Although these are different organizations, they definitely have a common genesis, ties and contacts, but they deny this. However, we understand that the Afghan Taliban and the Pakistani Taliban are at least allies. This is how a political scientist, Ph.D., associate professor Georgi Asatryan commented on the latest developments around the situation in Afghanistan and the activity of the Taliban.
"There was another explosion in Peshawar; unfortunately, this can be predicted to occur again. Now we witness a particular conflict between the Pakistani and Afghan authorities represented by the Taliban. Pakistan, represented by the Minister of Defense and other high-ranking officials, blames the Afghan authorities for these attacks, arguing that the Taliban Kabul is supporting the Pakistani Taliban, and the Taliban, in turn, deny this. Therefore, this conflict between the two South Asian countries will boost and worsen", said political scientist Georgi Asatryan.
The administration of the Pakistani Taliban has announced that it is lost the armistice. It happened in November. The Pakistani Taliban announced that they were withdrawing from the armistice with Pakistan and called on their supporters to launch attacks on targets in Pakistan. It should be mentioned that the situation will worsen and destabilize as long as the Taliban run in Afghanistan and supports its Pakistani allies.
To a certain extent, we witness how the method of the Pakistani military to support the Afghan Taliban leads to harmful and dangerous outcomes for them. The Taliban's victory in Afghanistan would be impossible, or quite complicated, without the total assistance, consultations and, to a certain extent, the participation of the Pakistani military. Now we see a growth of terrorist networks in the region. The policy of strategic depth leads to troubles and threats for Pakistan itself.
The country's ruling parties received a warning from Tehreek-e-Taliban Pakistan (TTP) that "concrete actions" aimed at their leadership would be carried out in reaction to the statement of war against them. In this statement, Prime Minister Shehbaz Sharif and Pakistani Foreign Minister Bilawal Bhutto Zardari were named in the TPP message. In addition, the statement contains a warning to the religious political parties of Pakistan. They are urged not to participate in activities directed against the TPP. "TTP's policy does not include targeting your parties, but we ask you to avoid engaging in any activity against us," it says. The TPP danger came two days after the National Security Committee of Pakistan announced its decision to combat organizations related to violence and terrorism.
According to Al Jazeera, Pakistan is confronting an attack again. Analysts express that as the country enters into an election year, the leadership of Pakistan should develop a strategy to counter the threat to internal security. At least nine attacks occurred in the southwestern province of Balochistan last Sunday, killing six employees of security services. Tehreek-e-Taliban Pakistan (TTP), known as the Pakistani Taliban due to its close ideology to the Afghan Taliban, has claimed responsibility for these attacks.
Countering Terrorism: 2023 and Beyond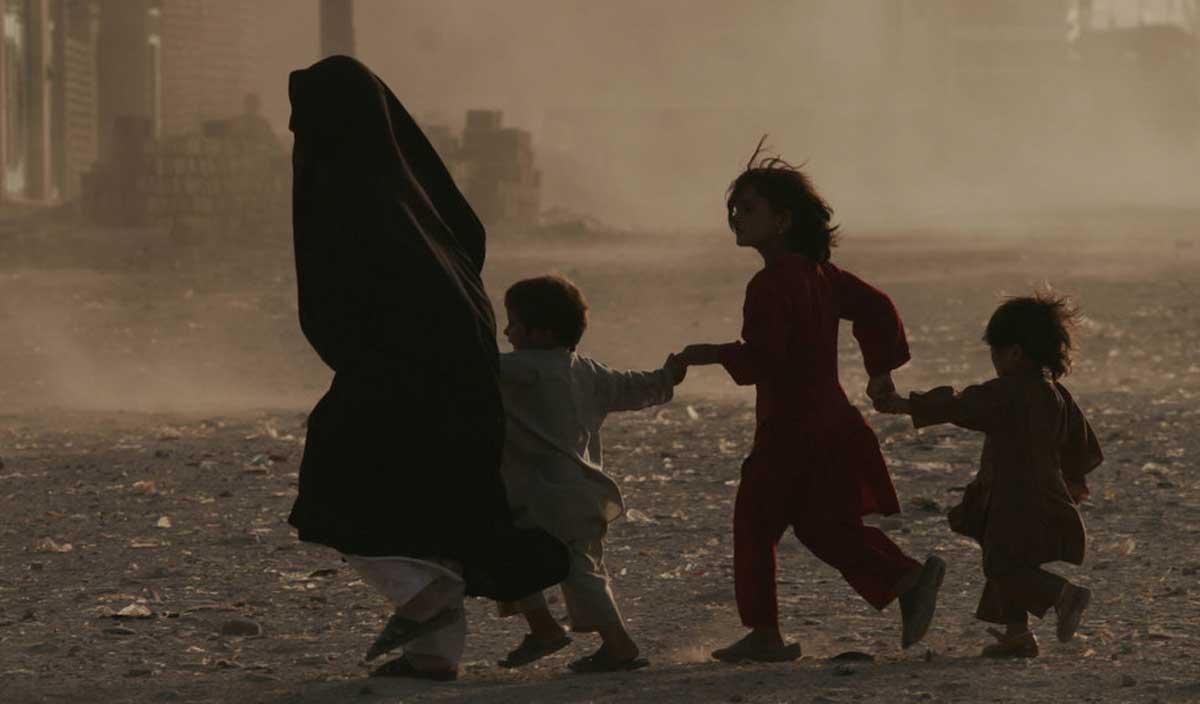 Pakistan has carried three significant issues from 2022 into 2023. These include political instability, a dwindling economy and resurging terrorism. With respect to terrorism, Afghanistan has assumed centre stage. Following the withdrawal of US forces on 15 Aug 2021, there was initial jubilation in Pakistan over Taliban's triumph. It stemmed from the perception that US military presence in the region and drone strikes were the leading sources of regional instability.
2022 ended for Pakistan with an upsurge in terrorist activities and accordingly the New Year started with a meeting of the National Security Committee (NSC). The press release following the meeting reiterated NSC's resolve to 'have zero tolerance for terrorism in Pakistan and reaffirmed its determination to take 'on any and all entities that resort to violence.' This is a welcome decision by the government and state organs.
Pakistan's counterterrorism (CT) efforts gained momentum following the unprecedented Army Public School (APS) massacre of 2014. Some have compared it to Pakistan's 9/11. The tragedy was relatable to all of Pakistan regardless of the so-called ethnic, regional or sectarian divides. The inhumane attacks brought the civil and military leadership together in assigning this scourge of terrorism the priority that it deserved. The most prominent outcome was a National Action Plan on countering terrorism that enjoyed broadest possible political support.
Subsequently, the united stance against terrorism enabled unprecedented successes in rooting out terrorism. However, it appears that the reduction in terrorist activities led to a sense of complacency which was further aided by growing political polarisation that had more to do with differences on domestic, economic and foreign policy issues. Unfortunately, the US withdrawal from Afghanistan occurred at a time when Pakistan was struggling with internal politics. Apparently, the eventual prevalence of Afghan Taliban against a super power that they had been resisting for two decades, emboldened the Tehreek-e-Taliban Pakistan (TTP) to think that it could similarly attrite the Pakistani nation and its state organs.
TTP's motivation seems to be misplaced for primarily three reasons. First and foremost, the Armed Forces and Law Enforcement Agencies (LEAs) of Pakistan are fighting this war to provide a safe and secure environment to the future generations of the country – including their own children; unlike the US and coalition forces that neither had a clear objective nor a consistent policy to follow. Second, much of Afghan Taliban's acceptance at the domestic level was based on the fact that they were fighting a foreign occupant – which is not the case for TTP. Thirdly, the Afghan Taliban assumed power by virtue of force rather than the will of the public and that is why they struggle to gain legitimacy at home and abroad.
Pakistani political leadership might differ on the possible approaches to dealing with this issue, but there certainly is no appetite for letting the TTP and associated factions consolidate power to a degree that they are able to challenge state's writ at a level comparable to yesteryears. However, display of a united front by the various ruling parties at the Centre and provinces will help demonstrate that there will be no tolerance for terrorist activities no matter which political party assumes power.
TTP's threat against the leadership of two ruling parties is an attempt to exploit the current domestic political divide. Political mudslinging on this issue only helps the enemy's cause. The ongoing struggle for power between the political parties should not enable TTP to consolidate power in the interim period. Otherwise, it will become a greater threat for the next government to deal with. During the previous election years, terrorist outfits were successful in targeting the leadership of various political parties during their election campaigns and arguably changing the election outcomes by terrorising the electorate. It is in shared interest of all the political parties to avoid a repeat of such a scenario.
While the politico-military leadership establishes a united front at home, it will be important to deny external actors the ability to exploit Pakistan's internal situation. Pakistan has been at the receiving end of accusations even as it presents irrefutable evidence of external involvement in terrorist activities inside the country. As Pakistan continues to expose foreign involvement, it ought to simultaneously deny foreign actors fertile ground to exploit at home. Previously, the foreign threat was limited to the Eastern front but now it has expanded at an unprecedented level to the Western front where the Taliban government is either complicit or unable to check use of its territory to launch terrorist attacks against Pakistan.
2023 is likely going to be the year of General Elections in Pakistan. Whichever party assumes power, it is important that it looks at counterterrorism as a long-term operation that will require broader political support, less in-fighting and an ability to stay the course impervious of temporary gains and setbacks which will inevitably be a part of the process.
A Rift Getting Deeper: TTP and IEA parting their ways?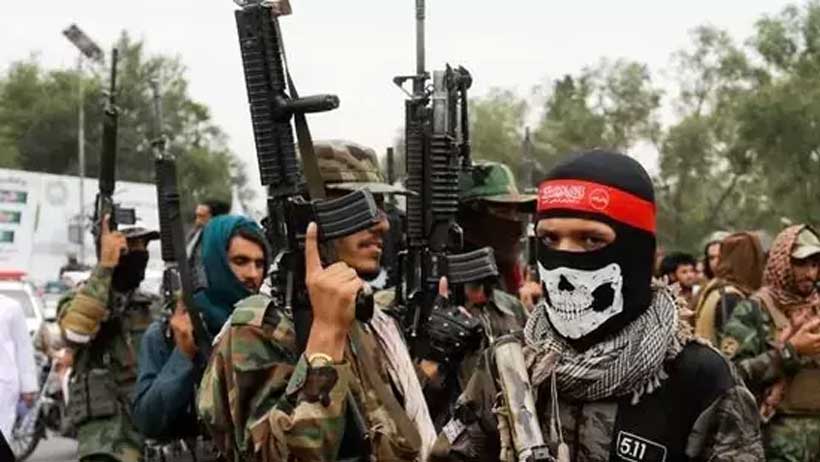 A few days ago, an alleged audio of Tahreek Taliban Pakistan (TTP) chief, Noor Wali Mehsud has caught the attention of those who keep a close eye on terrorist groups operating in Pakistan, especially Tahreek e Taliban Pakistan (TTP). Through this audio, Noor Wali has sent a message, to TTP fighters to pick up arms against the Islamic Emirate of Afghanistan (IEA) after its search operation in provinces along the Pak-Afghan border. Since the takeover of Kabul, some security analysts had predicted the possible collaboration of IEA with TTP. Still, the evolution of TTP strategies and its ideological shift from being a branch of IEA to being an opponent of IEA was observed. Only those who have kept a sharp eye on TTP activities know that TTP is now a threat to the Islamic Emirate of Afghanistan.
The reason behind the shift in TTP's strategies:
What compelled TTP to give such a big statement? This question comes to everyone's mind, the below discussion is made in context to this question. The ideological standing of both TTP and IEA is far different. Afghan Taliban are ethnic nationals. They have only fought a war against foreign forces for Afghan territory and have never claimed any region beyond the borders of Afghanistan. However, TTP has long taken inspiration from Al-Qaeda, which has expansionist objectives and deadly takfiri ideology to create a falsified identity of believers and non-believers, only to legitimize its terror activities in the name of Islam. Hence, following the footprints of such a radical organization, there is a significant possibility that TTP will join hands with ISKP against IEA.
Question of natural and forced alliance:
Since the Kabul takeover, TTP has tried to align with IEA, thus, giving it the camouflage of a natural alliance. TTP's leadership also manifested this narrative in its statements and activities. But the ideological drift and conflicting objectives show that TTP's so-called alignment with IEA was one-sided and enforced. After the Kabul takeover, TTP tried its well to be a part of IEA but by rigid stance, IEA always cleared in their statement that TTP and IEA are two different groups, having different inspirations and goals.
Pakistan's role that TTP in using Afghan soil:
Pakistan has been fighting TTP since 2003. In April 2022, Pakistan Air Force (PAF) struck the hideouts of Tehreek e Taliban Pakistan along the Durand Line. This strike highlighted that a group within IEA was keen on providing safe havens to TTP. Hence, diplomatic pressure was mounted on IEA to eradicate TTP from the strategic provinces of Kunar and Khost.
Chance of Mutual tussle between TTP and IEA:
Is there another conflict going to happen in the region? Now, the battle is the same, but the opponents are different. The so-called narrative that claims IEA and TTP were on the same table is wrecking after TTP chief Noor Wali Mehsud and IEA spoke's person Zabiullah Mujahid's statements." They are not, as an organization, part of IEA, and we don't share the same objectives," Zabiullah Mujahid said in reaction to TTP chief Noor Wali Mehsud's claims of being a part of the IEA. Now, the TTP chief has alerted his fighters for war. It would create complexities in the region. IEA acted as a mediator between the government of Pakistan and TTP to make peace in the region. Additionally, Zabiullah mujahid also mentioned that We advise TTP to focus on peace and stability in their country. This is very important so, they can prevent any chance for enemies to interfere in the region, and we request Pakistan to investigate their demands for the better of the region and Pakistan.
Mujahid added that the TTP was Pakistan's internal matter "The IEA stance is that we do not interfere in other countries affairs. We do not interfere in Pakistan's affairs."
After this emerging rift, would it be possible for IEA to counter TTP? IEA is struggling to stabilize the state after Kabul take over. Nowadays, Afghanistan's security and economy are on the verge of chaos. It would not be able to engage in other conflicts nor do they have the power to do so. And if they engaged in battle with TTP, an alliance of ISKP and TTP can hurt Afghanistan. But if they counter them, there is a chance to get international sympathy and maybe recognition because it will endorse the Doha agreement, as Recognition has become a dire need in Afghanistan.
Conclusion:
In a nutshell, it won't be inappropriate to assume that another war will break out, and it is likely more drastic than the last ones. Despite all the hurdles, it is an opportunity for IEA to gain global sympathy for its recognition and to legitimize its regime. If the IEA becomes successful in convincing the world by taking action against terrorist outfits and extremism in its ranks, it will not only pave the way for its recognition but also meet with the minutes of the DOHA Accord to not allow any violent non-state actor to operate within Afghan territory.