Criminalizing incitement to terrorist acts
The UN Counter-Terrorism Committee Executive Directorate (CTED) at a regional workshop on incitement and violent extremism held in Nairobi November/December 2011 reaffirmed the UN's policy that States need to prohibit and prevent incitement to terrorist acts motivated by extremism and intolerance.
It is clear that the United Nations General Assembly circumscribes the right of people (including religious preachers and political leaders of whatever ethnicity) to have freedom of opinion and expression and dissemination of ideas (Article 19 The Universal Declaration of Human Rights 1948) by the necessary caveat that laws can and should be made to curb that freedom for the protection of national security and the rights of others (Article 19 International Covenant on Civil and Political Rights 1966).
Moreover in 2005 the Security Council of the UN made Resolution 1624 concerning threats to international peace and security caused by acts of terrorism condemning in the strongest terms the incitement of terrorist acts.
The UN repudiates any attempts at the justification or glorification (apologie) of terrorist acts that may incite further terrorist acts. The international community recognizes that incitements of terrorist acts are motivated by extremism and intolerance and that this poses a serious and growing danger to global communities.
Greece must review its Count Terror legislation to see if it is effectively bringing these laws into domestic laws and then reviewing them for effectiveness. At the same time the lawyers, government and LE of Greece must ensure that they follow UN best practice in implementation so that the laws are not discriminatory against Muslims but only against the terrorists whether they be Islamo-fascists or anarchists.
Many terrorists masquerade as religious organizations and so the UN has made it clear that States must prevent the subversion of educational, cultural and religious institutions by terrorists and their supporters.
The Salafi-Takfiris seek like the Nazi party or the Bolsheviks, to be the vanguard of their own form of global revolution of what they see as their constituency (not Arians or the proletariat as Nazis and communists do) but of the world wide Ummah of Muslim people who they are actively seeking to convert to their cause and their dogma. They do this primarily through the financial and ideological infiltration and takeover of traditional Muslim mosques, educational institutions and 'charities'.
If there is trouble with Turkey in relation to Cyprus or with respect to the treatment of Muslim minorities in Greece, it would serve Greece well to make lawful catagorizations and distinctions in their laws and policies based on a thorough understanding of the real source of terrorism. That way it can withstand the international pressure and scrutiny that may come to try and exploit any domestic problems that may arise from the country trying to protect its legitimate national interest.
In a recent article in 'Defecnegreece.com', Ionnis Michaletos titled, 'Radical Islam passing through Greece' (Nov 25 , 2011), the point is made that Greece in its delicate financial state is at serious risk from domestic terrorism and a transit point for the flow of terrorist resources across its borders and further into Europe.
However, it is dangerous, against the UN resolutions and counter-productive to label people too broadly by reference to religious, ethnic or national profiling as 'terrorists'. For example the use of 'Islamists' by Ioannis and many others is unfortunate. The perpetrators of terrorist acts in the name of 'Islam' are not really 'Muslims' at all but simple political terrorists who try and legitimize their criminality and hatred by adopting the mantle of religion. By analogy it would be unjust to call anarchists who commit terrorist acts as 'Orthodox Extremists/Orthodoxists' even if the anarchists sought to justify their criminality by reference to the Orthodox religion.
The better approach would be to call them by the name of their philosophy; 'Salafi-Takfiris'.
They are the Islamo-fascist ideological umbrella, source of funds and foot soldiers for Al Qaeda and associated movements (AQAM); Indonesian 'JI' ; Pakistani 'JeM'; 'LeJ'; Moroccan 'Direct Path'; Algerian 'GSPC' Philippines 'Abu Sayyaf', etc and lone wolves/home-growns.
99.99% of the terrorist problem in Greece and the West (whether cells or lone wolves) does NOT come from traditional/orthodox Islam but from the well-funded and extreme Salafi-Takfiris (AKA Salafi-Jihadis).
Any Greek who is serious about wanting to know the truth behind unrest at home or in the Middle East should simply type 'Salafi' into the Google box before the issue they want to research. This will open up avenues of investigation that can 'cut through' the media speak that sometimes play to the tune of the rich and powerful who have an unfortunate financial vested interest in the nation states that support them that often leads to misinformation in the global media.
Read articles and books on Salafi- Takfiris and then you will see the scale and nature of the threat not just to our Greek homeland but also to millions of traditional Muslims who they hate as much as us. For example a Muslim referred me to an excellent small book 'Terror's Source' by Vincenzo Oliveti. Even though it's a 2002 book, it is well worth reading.
In fact because its central thesis is that Takfiris are spawned from Salafis and Salafis are the growing in number and themselves spawned from state sponsored/petro dollar driven Wahhabi infrastructure. Their game plan is the world 'take over' of mosques in the West, nation states in the Middle East then the mobilization of them against the West.
It is the current generation of ordinary orthodox Muslims more than the West that are currently the victims of this right wing 'putsch' into the West via traditional/orthodox Islam.
Rather than ethnic/cultural profiling and casting the net wide in a discriminatory manner against all Muslims or people from the Middle East, all law enforcement (LE) has to do to maximize its effectiveness both at counter radicalization and interdiction of lone wolves and extremist cells is to concentrate their efforts against all and any forms of Salafi-Takfiris and the nation states that sponsor them.
That includes funding (whether through so called 'charities or schools) and propaganda (whether that be disguised as religion or not).
If all else fails 'follow the (source of the) money' and make laws that stop that flow and you will reduce the risk of contagion and brainwashing of home-grown individual terrorists and cells.
If you do not tomorrow's generation of Muslims may well be press ganged; financed or duped into Salafi-Takfirism.
It would serve the Greek people well if the war on terrorism properly defined who the 'terrorists' are (especially as Al Qaeda was but a form of Salafi-Takfirism).
The term 'terrorist' should therefore not be classified as 'Islamists' but rather 'Salafi-Takfiris' and that adherents to that philosophy be named in the anti-terrorist legislation as 'terrorists' or 'supporters of terrorist organization'.
Once the law is focused on the real threat (in our Greek homeland) the imposition of criminal sanctions can be effective and non-discriminatory. Also with broad community dialogue with Islamic communities in Greece with this understanding (whether they be domestic or refugees) can assist to 'inoculate' the broad Islamic community (on our own soil and in Europe more broadly) from contagion of this extremist group. In this way the authorities in Greece can protect the national interest in conformity with international law.
Where is Our Sovereignty?
In the name of anti-terrorism, the Justice Department of U.S.A has urged its acquisition of all modes of powers since the birth of our country.  Following are some fundamental considerations.
Why, at all, do our civil rights have to be sacrificed in order to protect (so called) us from terrorists by this outside force, called as hegemony? Why even has U.S. taken the responsibility on interfering in Pakistan's (and the worlds) internal matters as that of security? The argument is whether security is more crucial than our liberty. We are told that the Justice Department requires these powers in order to make us secure.  But the central question goes deeper – will the sacrifice of our liberty actually make us safer, for we accept their dominance and let them interfere in our matters, why?
Can we be made absolutely safe by U.S.'s interference in our security matters? No. Anyone with two brain cells to rub together realizes this. The War on Terrorism, occurring in Pakistan, will not be won, as this war is a political act, done by politicians for political reasons. We had a war on poverty, and lost. We had a war on drugs, and lost. These kinds of wars are not about resolving issues, they are about appearing to resolve issues.
The biggest blind liberty we openly give to The U.S. is the power to name anyone amongst us as a terrorist or a supporter of terrorism, without any proof or any judicial review of the claim; we trust American leaders to name someone a terrorist or a devotee of terrorism only for the reason of protecting from terrorists. They do this in secret, on the basis of whatever information or sources they characterize, and with no one ever able to review their decision.
Once they have determined that someone is a terrorist or a supporter of terrorism (remember no testimony required), they assert (or want) the right to detain indefinitely, and in clandestine.  That is, should they decide you are a terrorist or a supporter of terrorism; they get to secretly arrest you and hold you as long as they want without anyone knowing why or where.  No court is able to review this situation. Where is our sovereignty at this point?
The above, of course, has to do with the eavesdropping they want to do, or their ability to come into our homes without a warrant and copy our hard drive, and make it possible to copy all the keystrokes we make and harass us for whatever petty grievance they hold.
Now ask yourself, how does their interference in our matters of security make us safe from terrorists?  How does their power to name someone a terrorist or a supporter of terrorists, without judicial review, make us safer? Such a power only makes the judgments, of those who hold this power, safe from any abuse of that power. How the power to search and arrest without warrant make us safer? For it threatens not the terrorists, but our sovereignty.
Nuclear Terrorism and Pakistan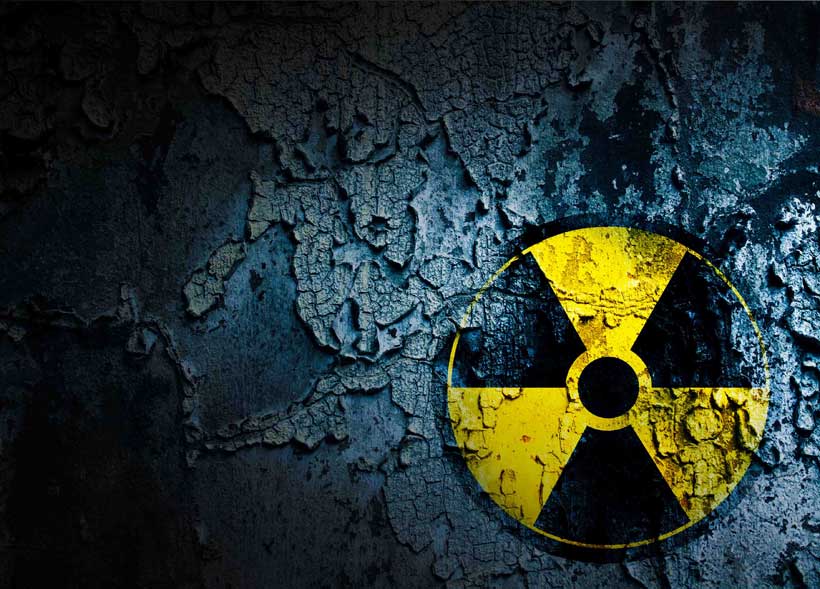 Nuclear terrorism is a potential threat to the world security. According to the EU representative terrorists can get access to nuclear and radioactive materials and they can use it to terrorize the world. Nuclear security expert Mathew Bunn argues that "An act of nuclear terrorism would likely put an end to the growth and spread of nuclear energy."After 9/11 the world has observed that al-Qaida wanted to get nuclear weapons. In case terrorists acquire nuclear materials, they would use it for the production of a dirty bomb. A dirty bomb is not like a nuclear bomb. A nuclear bomb spreads radiation over hundreds of square while; nuclear bomb could destroy only over a few square miles. A dirty bomb would not kill more people than an ordinary bomb. It will not create massive destruction, but it will cause the psychological terror which will lead to a panic situation which is more devastating. The world has not experienced of any act of nuclear terrorism, but terrorists expressed their desires to gain nuclear weapons. The IAEA has observed thousands of incidents of lost, left and unauthorized control of nuclear materials and such materials can go into the wrong hands.
After 9/11 terrorism generated negative perceptions about the nuclear security of Pakistan. Often western community pressurizes Pakistan that its nuclear weapons can go into the wrong hands due to the terrorism in it.  The fact is that Pakistan has faced many terrorist attacks, but not any attack towards its nuclear installation facility and radiation has been occurred. Mostly, nations obtain nuclear weapons for the international prestige, but Pakistan is one of those states which obtained nuclear capability to defend itself from India which has supremacy in conventional weapons. It played a leading role in the efforts of nuclear security since inception of its nuclear weapons. The result is that no single incident of theft and sabotage has been recorded in Pakistan.
Pakistan is a very responsible state and it has taken foolproof measures to defend the its nuclear installations and nuclear materials against any terrorist threats. Pakistan is not the member of the nonproliferation(NPT), Comprehensive Test-Ban Treaty (CTBT) and Fissile material cut off treaty (FMCT) because India has not signed them. If Pakistan signs these treaties and India does not, it would raise asymmetry between both rival states of South Asia. Pakistan's nuclear non-proliferation policy is based on principles as per the NPT norms, although ithas not signed it. Pakistan had also proposed to make South Asia a nuclear free zone in 1970 and 80s, but India did not accept that.
However, Pakistan is a strong supporter of non-proliferation, nuclear safety and security. In this context, it is the signatory of a number of regimes. Pakistan has established the its Nuclear Regulatory authority (PNRA) since22 January, 2001 under the obligations of the International Atomic Energy Agency (IAEA). The PNRA works under the IAEA advisory group on nuclear security and it is constantly improving and re-evaluating nuclear security architecture. Pakistan has ratified the 2005 amendment to the physical protection convention for the physical security of nuclear materials. When Obama announced nuclear security summit in 2009,Pakistan welcomed it. It has not only attended all nuclear security summits, but proved with its multiple nuclear security measures that it is a responsible nuclear state. Pakistan's nuclear devices are kept unassembled with the Permissive Action Links (PALs) to prevent the unauthorized control and detonation of nuclear weapons. Different US policy makers and Obama have stated that "we have confidence that the Pakistani military is equipped to prevent extremists from getting an access to the nuclear materials."
The dilemma, however is that some major powers favour India due to their geopolitical interests, despite India's low score in nuclear security than Pakistan, as is evident from the reports prepared by the Nuclear Threat Initiative (NTI).The US has always favoured India for the membership of the NSG ignoring Pakistan request to become a member of the NSG, despite that it has taken more steps than India to ensure nuclear safety and security. It is following United Nations Security Council Resolution (UNSCR) 1540(which is about the prevention of proliferation of Weapons of Mass Destruction (WMDS) and it is the first state which has submitted its report to the UN.
The report explains the measures taken by Pakistan to ensure radiological security and control of sensitive materials and WMDs transfer. Although Pakistan has suffered a lot due to terrorism, but its nuclear security measures are strong and appreciable. Recently, IAEA director visited Pakistan and appreciated its efforts in nuclear safety and security. In view of Pakistan's successful war against terrorism, its success in eliminating terrorism in the country, and strong measures that it has taken to secure its nuclear installations and materials, their should be no doubt left about the safety Pakistan's nuclear materials.
U.S. lead the War on Terror and the Afghan Peace
The region known today as Afghanistan has been subjugated to a series of warfare since the soviet occupation, till date, including the United States led NATO's  is on in full swing. Afghanistan shares its borders with multiple countries, including Pakistan. The unrest in Afghanistan has been a major cause of instability of the region, including the spread of terrorism in the neighbouring countries, particularly along the Afghanistan-Pakistan border. The people of these areas known by the ethnicity of "Pashtuns" have been the major effected population of the unrest. From training those to become the U.S. backed "mujahideen" against the former USSR to unleashing the war on terror against them when they started to retaliate, Pashtuns are the sufferers.
The purpose of the mention of this scenario basically highlights the fact that the people of Pakistan and Afghanistan- the Pashtuns- have witnessed avery prolong war. This is a war that is neither the creation of their own, nor concerns them directly. It is a war with no clear end, with no particular benefit and it is only hurting the people. In fact, this long war has brought miseries to the people of Afghanistan and the region, that now must end.
The insurgencies in Afghanistan have resulted in the worsening of security situations in Pakistan, as is evident through the course of history. Finally, these insurgencies took the shape of   suicide bombings to widespread terror attacks that resulted in large scale life and property losses. In Pakistan the the spill over of terrorism from Afghanistan has been rooted out successfully with the success of the  "Zarb-e-Azb" and the ongoing operation "Rad-UL-Fassad. Although Pakistan has achieved this grand success after giving immense human sacrifices and suffering heavy economic losses.
The recently announced US Strategy / Policy on Afghanistan is also going to have a significant effect on the future regional developments. The salient points of president Trump's Afghan Policy announced in 2017 can be summarized under six main headings:
1.Troop Levels: Pentagon authorized to ramp up troop numbers, who will be engaged in counterterrorism and training activities.
2.Military Autonomy: Military commander were delegated authority to act in real time and expand the US operations to target terrorists and criminal networks in Afghanistan.
3.Open-ended: No fixed timelines given for completion of the mission in Afghanistan.
4.Fighting Enemies: But Not Nation-building. Victory in Afghanistan will mean "attacking our enemies" and "obliterating" the Islamic State group. Vowed to crush al-Qaeda, prevent the Taliban from taking over the country, and stop terror attacks against Americans. US will continue to work with the Afghan government, "however, US commitment is not unlimited, and support is not a blank cheque" and the US would not engage in "nation-building".
5.Pakistan Bashing: The US "can no longer be silent" about alleged terrorist safe havens in Pakistan. Trump  alleged that Pakistan often gives sanctuary to "agents of chaos, violence and terror", the Taliban and other groups who pose a threat to the region and beyond.
6.Enhanced Indian Role: India to help more in Afghanistan, especially in the areas of economic assistance and development.
These stated interests call for a continued, ongoing unrest in the region. While the U.S. does not realize its own failings in Afghanistan, to cover up its own failures it asks Pakistan to "DO MORE". In this context, it should be realized by the US and its other allies that Pakistan has already played a major part in the war on terror by defeating terrorism in its border regions with Afghanistan and elsewhere in the country by giving sacrifices much more than what the US and NATO forces have suffered from. Therefore it is the US who has to review its policies in Afghanistan and find a solution of the conflict there to bring peace to the region.
The United States Government should now realize that the people of Afghanistan and Pakistan have suffered too much from the war on terror and its backlash in the form of terrorist incidents. Especially Afghanistan people who have suffered since last 40 years want relief and peaceful conditions to resettle in their houses. The region also wants peace to focus on its economic development and welfare of its people.It is therefore better that the US initiates peace talks with the Taliban along with other Afghan groups to agree on a formula of US withdrawal from Afghanistan and holding free and fair elections in Afghan to form a government that is acceptable to all Afghans. This is the only way to end the war and bring peace in the region, so that the people of this region could also lead a normal life, like the people of other regions.