An outlook of radical Islamism in Bosnia
Information available to experts on international terrorism indicate that Bosnia Herzegovina is presently one of the epicentres of extremist Islamic circles in Europe, as it represents a hub for potential Islamic terrorists – the so called "white" or "European" Al-Qaeda .
Money from Islamic countries that is laundered through "humanitarian" organizations finances the religious education of at least 100,000 young Bosnian Muslims. In addition to such education, which follows the interpretations of Wahhabi Islam, there is another type of "training" in various officially registered camps throughout the B-H Federation. There, the young and carefully selected Wahhabis attend "additional courses" in marksmanship, explosives and martial arts.
Organizations such as "Furqan," the "Active Islamic Youth," the "Muslim Youth Council" and others – differing only in name and primary donors, but otherwise interchangeable – teach young Muslims computer and Internet skills, so they could establish contacts with their coreligionists worldwide. Knowing all this, the former head of UN Mission in Bosnia Jacques Paul Klein has stated that some 200 mujahid'din in Bosnia did not represent a danger, because they can be easily controlled. Klein knew it would be a lot more difficult to stop the spread of young Bosnian Wahhabis throughout Europe, youths who consider Osama Bin Laden and the mujahid'din role models. Nowadays there is still a strong presence of a variety of extremist Islamic groups in Bosnia-Herzegovina, under the pretext of charity funds and related philanthropic establishments. Thus it is not of surprise that the U.K Foreign Office has previously warranted concern safety for every British national travelling there, especially in relation to potential terrorist incidents.
According to EU reports, many Islamic charities that have been banned still operate in BiH – including Al Hаramain, Al Maysed Al Aqsa, and Benevolence International Foundation (BIF). All these organizations were banned in BiH (after direct political pressure from the West) but there are indications they remain active. Specifically noted was BIF, which was blacklisted in the U.S. In August 2002, the Federal Banking Agency approved the merger of Vakufska and Depozitna banks, owned by Yasin Al-Qadi (44.3%) and "Mahmal Investments" (44.2%), which has been under investigation by intelligence agencies for years, on suspicion of funding terrorism.
Between 1998 and 2000, "Енгра д.о.о" was conducting financial transactions on behalf of an organization linked to Bin-Laden, through accounts with Depozitna and Vakufska banks of Sarajevo (Zenica branch).
Moreover certain connections can be outlined for the financial institutions that are linked to Islamic causes in Turkey, such as the Al Baraka Finance and the link between Faisal Bank (Now named Family Finance) which has its roots in Saudi Arabia and the core of the Islamic elite of that country. The former is linked to Islamic-Balkan affairs. Vakufska Banka (Islamic bank in Bosnia) has several partners in Europe and especially in Turkey, where the bank is above all the main correspondent of Al Baraka Turkish Finance House. Mohamed Galeb Kalaje Zouaydi, financial head of al-Qaida in Spain, and financier of the Hamburg cell, transferred to UBL Courier for Europe, Mohamed Baiahah (aka Abu Khaled), and $97,000 US on July 2000, through al Baraka Turkish Finance House in Turkey. According to the Spanish police documentation, Muhamed Galeb Kalaje Zouaydi used several times Al Baraka Turkish Finance House to transfer money to al-Qaida operatives.
The involvement of extremists with the local banking system, is the main source of capital for functions, such as proving up to 500 Euros to local men and woman in order to wear the appropriate attire in their daily lives and in short to recruit them into becoming followers in Wahhabism. The sum is substantial in Bosnia, but also in Kosovo and FYROM where similar phenomena have been recorded by the local media. Moreover the locals that are been recruited and converted from moderate Islam to its extremist form, have also other benefits, such as scholarships for their offspring, as well as a wider network of support, which is much needed in societies with high unemployment and poverty.
The main areas in Bosnia, where in particular the Wahhabis have managed to spread considerably their reach are: Serici, Zeljezno, Polje Pojska, Mehurici, Bocinja, Travnik, Gornja Maoca, Grmusa, Velika Kladusa, and Debeljak.
The World Islamic League (Rabita), which is mostly controlled by Saudi Arabian religious circles, has invested substantially in the Western Balkans and in January 2006 it financed with 150,000 USD youth programs by bringing that capital from Mecca through Munich and into the Societe Generale banking outlet in the Novi Pazar city of Serbia, where radicalism has increased over the past decade.
In Albania recently it was made public by the media, that quite a few international terrorism supporters were active in the country and in neighbouring countries such as Bosnia over the past decades. The most well-known one is Yasin Abdullah Ezzedine Qadi the owner of the Muwafaq Company. He has also involved in the "cell" foundation Makhtab al-Khidamat that was related to Osama Bin Laden in the 90's. According to UN sources the foundation was implicated in 1995 in transferring weaponry from Albania to Bosnia Herzegovina in order to support the Muslim side and under the direction of the Al Qaeda's terrorist network.
Another notable figure mentioned in the Albanian press, is Abdul Latif Saleh, who had obtained Albanian citizenship and was associate of Bin Laden. Through the Al Haraiman foundation's branch in Albania he was promoting radical Islam in the country and also laundered capital to be used for international subversive activities.
Another nine figures associated with the aforementioned are: Adb Al Wahab Abd Al Hafiz; Abderrahmane Kifane; Ali El-Heit; Fethi Ben Hassen Ben Salem Al-Haddad; Farid Aider; Abdelhadi Ben Debka; Moustafa Abbes; Othman Deramchi; Yacine Ahmed Nacer. They were active in Albania but also toured across several countries and coordinated the expansion of the terrorist network by facilitating amongst other the trafficking of Islamists from Asia to Europe and the forging of travel documents, as well as, money laundering operations.
Safet Ekrem Durguti was the head of the Al-Haramain Islamic Foundation in the region and was cooperating with Jemaah Islamiyah, Al-Al-Islmaiya Itihadd, the Egyptian Jihad and the Lashkar-e- Tayyiba. He was active for a number of years in Albania and also promoted Bin Laden's reach in the Balkans.
A UN report has also identified the Aqeel Abdulaziz Aqeel Al-Aqeel and Suliman Hamd Suleiman Al-Buthe, as formerly Albanian -based heads of the Al-Haramain Islamic Foundation in Tirana and direct supporters of terrorist acts.
Furthermore, Yassin Kadi, also controlled a number of other companies in the Balkans, such as: Lox Holl LTD, Caravan Construction: Caravan Albania, Cavallo SHPK, Twaik East, Karavan Durres Street Project, Camel SHPK, Medicare Co SHPK, Medicare LTD, Albanian Snacks, Alintin Albania Office, Albanian International and Development by Morgan and Morgan Trust Corporation LTD address: Road Town; Parsea Estate P.O. Box 3149 British Virgin Islands, Alintid beton, Emane SHPK.
In late March 2010, an international Wahhabi organization has launched a campaign in Bosnia-Herzegovina calling on non-Muslims to convert to Islam.
The organization, which calls itself "Poziv u Raj" (Invitation To Heaven), has been putting up slick billboards and posters and distributing leaflets in Sarajevo, Bihac, Sanski Most, Maglaj, Zenica, Travnik, Tuzla, and Tesanj.
The group also has been organizing public lectures in Bosnian cities and towns by a Greek man and a German man who recently converted to Islam. The organization maintains its core base in Germany and has a reach in several countries in Europe by actively trying to infiltrate moderate Muslim organizations.
According to a past report by Juan Carlos Antúnez, the Bosnian Wahhabi movement is currently comprised of two main streams:
– A Salafi / Wahhabi stream loyal to the B-H Islamic Community;
– A Salafi / Wahhabi stream outside the control of the B-H Islamic Community. This stream can also be divided into two main groups: Missionary and Jihadi.
It seems that for the long-term purposes of further subversion of radical elements of the Bosnian Wahhabi networks into B-H, the infiltration of the religious structure of the mainstream Muslim community is needed.
Hajrudin Somun the former ambassador of Bosnia and Herzegovina to Turkey noted in an article in the Zaman newspaper, that "Wahhabis began spreading their interpretation of Islam in poor villages, opening dozens of Quran schools and preparing to take over the country's Islamic Community. Two prominent Kosovo imams were brutally attacked by Wahhabis in January 2009. First, Osman Musliu, who tried to prevent them from occupying the Zabel Mosque, was attacked.
He said he "doubted that Serbia had damaged Kosovo as badly as the Wahhabi infiltration." A few days later, Kosovska Mitrovica imam Hamit Kamberi was beaten by the "people in short pants" so fiercely that he lost his consciousness". Literally hundreds of similar incidents took place over the past decade in Kosovo, Bosnia, FYROM, and Southern Serbia and there are unverified information for such cases in Montenegro, Bulgaria and Albania.
Anes Alic reporting for the ISN, comments on the "Bosnian Muslim cleric Muhamed Porca, who has served as the head of the Vienna-based Al-Tawhid Mosque since 1993. Bosnian intelligence believes he is the main source of financial and ideological support for the Bosnian Wahhabi movement.
Imamovic also runs an extremist website putvjernika.com, which glorifies jihad and tabulates number of dead Americans in the war on terror. Imamovic has previously attracted public attention by his statement on the website that suicide attacks are not forbidden by Islam, and that they should be used in "exceptional circumstances."
The "Green traverse" theory that was made especially known in the early 90's seems to have become a reality due to the growing influence of radicals in the Balkans, coupled with the chronic corruption issues in the region that facilitates organized crime operations that feed with capital groups of extremists and especially in the sectors of human trafficking and narcotics. Already the media attention in the issue is becoming stronger and that may well prove to be a factor of importance if one adds the increasing international competition regarding the future geopolitical direction of the whole of the Balkan region.

Where is Our Sovereignty?
In the name of anti-terrorism, the Justice Department of U.S.A has urged its acquisition of all modes of powers since the birth of our country.  Following are some fundamental considerations.
Why, at all, do our civil rights have to be sacrificed in order to protect (so called) us from terrorists by this outside force, called as hegemony? Why even has U.S. taken the responsibility on interfering in Pakistan's (and the worlds) internal matters as that of security? The argument is whether security is more crucial than our liberty. We are told that the Justice Department requires these powers in order to make us secure.  But the central question goes deeper – will the sacrifice of our liberty actually make us safer, for we accept their dominance and let them interfere in our matters, why?
Can we be made absolutely safe by U.S.'s interference in our security matters? No. Anyone with two brain cells to rub together realizes this. The War on Terrorism, occurring in Pakistan, will not be won, as this war is a political act, done by politicians for political reasons. We had a war on poverty, and lost. We had a war on drugs, and lost. These kinds of wars are not about resolving issues, they are about appearing to resolve issues.
The biggest blind liberty we openly give to The U.S. is the power to name anyone amongst us as a terrorist or a supporter of terrorism, without any proof or any judicial review of the claim; we trust American leaders to name someone a terrorist or a devotee of terrorism only for the reason of protecting from terrorists. They do this in secret, on the basis of whatever information or sources they characterize, and with no one ever able to review their decision.
Once they have determined that someone is a terrorist or a supporter of terrorism (remember no testimony required), they assert (or want) the right to detain indefinitely, and in clandestine.  That is, should they decide you are a terrorist or a supporter of terrorism; they get to secretly arrest you and hold you as long as they want without anyone knowing why or where.  No court is able to review this situation. Where is our sovereignty at this point?
The above, of course, has to do with the eavesdropping they want to do, or their ability to come into our homes without a warrant and copy our hard drive, and make it possible to copy all the keystrokes we make and harass us for whatever petty grievance they hold.
Now ask yourself, how does their interference in our matters of security make us safe from terrorists?  How does their power to name someone a terrorist or a supporter of terrorists, without judicial review, make us safer? Such a power only makes the judgments, of those who hold this power, safe from any abuse of that power. How the power to search and arrest without warrant make us safer? For it threatens not the terrorists, but our sovereignty.
Nuclear Terrorism and Pakistan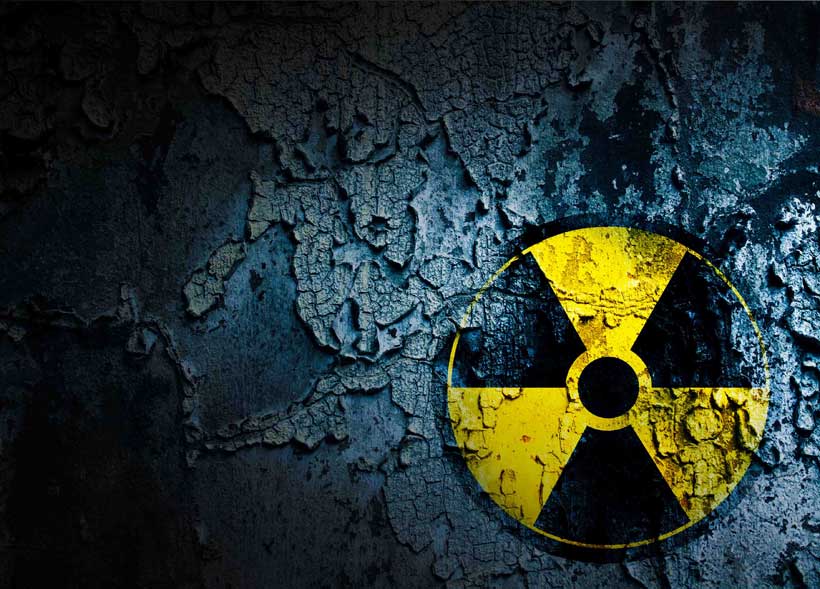 Nuclear terrorism is a potential threat to the world security. According to the EU representative terrorists can get access to nuclear and radioactive materials and they can use it to terrorize the world. Nuclear security expert Mathew Bunn argues that "An act of nuclear terrorism would likely put an end to the growth and spread of nuclear energy."After 9/11 the world has observed that al-Qaida wanted to get nuclear weapons. In case terrorists acquire nuclear materials, they would use it for the production of a dirty bomb. A dirty bomb is not like a nuclear bomb. A nuclear bomb spreads radiation over hundreds of square while; nuclear bomb could destroy only over a few square miles. A dirty bomb would not kill more people than an ordinary bomb. It will not create massive destruction, but it will cause the psychological terror which will lead to a panic situation which is more devastating. The world has not experienced of any act of nuclear terrorism, but terrorists expressed their desires to gain nuclear weapons. The IAEA has observed thousands of incidents of lost, left and unauthorized control of nuclear materials and such materials can go into the wrong hands.
After 9/11 terrorism generated negative perceptions about the nuclear security of Pakistan. Often western community pressurizes Pakistan that its nuclear weapons can go into the wrong hands due to the terrorism in it.  The fact is that Pakistan has faced many terrorist attacks, but not any attack towards its nuclear installation facility and radiation has been occurred. Mostly, nations obtain nuclear weapons for the international prestige, but Pakistan is one of those states which obtained nuclear capability to defend itself from India which has supremacy in conventional weapons. It played a leading role in the efforts of nuclear security since inception of its nuclear weapons. The result is that no single incident of theft and sabotage has been recorded in Pakistan.
Pakistan is a very responsible state and it has taken foolproof measures to defend the its nuclear installations and nuclear materials against any terrorist threats. Pakistan is not the member of the nonproliferation(NPT), Comprehensive Test-Ban Treaty (CTBT) and Fissile material cut off treaty (FMCT) because India has not signed them. If Pakistan signs these treaties and India does not, it would raise asymmetry between both rival states of South Asia. Pakistan's nuclear non-proliferation policy is based on principles as per the NPT norms, although ithas not signed it. Pakistan had also proposed to make South Asia a nuclear free zone in 1970 and 80s, but India did not accept that.
However, Pakistan is a strong supporter of non-proliferation, nuclear safety and security. In this context, it is the signatory of a number of regimes. Pakistan has established the its Nuclear Regulatory authority (PNRA) since22 January, 2001 under the obligations of the International Atomic Energy Agency (IAEA). The PNRA works under the IAEA advisory group on nuclear security and it is constantly improving and re-evaluating nuclear security architecture. Pakistan has ratified the 2005 amendment to the physical protection convention for the physical security of nuclear materials. When Obama announced nuclear security summit in 2009,Pakistan welcomed it. It has not only attended all nuclear security summits, but proved with its multiple nuclear security measures that it is a responsible nuclear state. Pakistan's nuclear devices are kept unassembled with the Permissive Action Links (PALs) to prevent the unauthorized control and detonation of nuclear weapons. Different US policy makers and Obama have stated that "we have confidence that the Pakistani military is equipped to prevent extremists from getting an access to the nuclear materials."
The dilemma, however is that some major powers favour India due to their geopolitical interests, despite India's low score in nuclear security than Pakistan, as is evident from the reports prepared by the Nuclear Threat Initiative (NTI).The US has always favoured India for the membership of the NSG ignoring Pakistan request to become a member of the NSG, despite that it has taken more steps than India to ensure nuclear safety and security. It is following United Nations Security Council Resolution (UNSCR) 1540(which is about the prevention of proliferation of Weapons of Mass Destruction (WMDS) and it is the first state which has submitted its report to the UN.
The report explains the measures taken by Pakistan to ensure radiological security and control of sensitive materials and WMDs transfer. Although Pakistan has suffered a lot due to terrorism, but its nuclear security measures are strong and appreciable. Recently, IAEA director visited Pakistan and appreciated its efforts in nuclear safety and security. In view of Pakistan's successful war against terrorism, its success in eliminating terrorism in the country, and strong measures that it has taken to secure its nuclear installations and materials, their should be no doubt left about the safety Pakistan's nuclear materials.
U.S. lead the War on Terror and the Afghan Peace
The region known today as Afghanistan has been subjugated to a series of warfare since the soviet occupation, till date, including the United States led NATO's  is on in full swing. Afghanistan shares its borders with multiple countries, including Pakistan. The unrest in Afghanistan has been a major cause of instability of the region, including the spread of terrorism in the neighbouring countries, particularly along the Afghanistan-Pakistan border. The people of these areas known by the ethnicity of "Pashtuns" have been the major effected population of the unrest. From training those to become the U.S. backed "mujahideen" against the former USSR to unleashing the war on terror against them when they started to retaliate, Pashtuns are the sufferers.
The purpose of the mention of this scenario basically highlights the fact that the people of Pakistan and Afghanistan- the Pashtuns- have witnessed avery prolong war. This is a war that is neither the creation of their own, nor concerns them directly. It is a war with no clear end, with no particular benefit and it is only hurting the people. In fact, this long war has brought miseries to the people of Afghanistan and the region, that now must end.
The insurgencies in Afghanistan have resulted in the worsening of security situations in Pakistan, as is evident through the course of history. Finally, these insurgencies took the shape of   suicide bombings to widespread terror attacks that resulted in large scale life and property losses. In Pakistan the the spill over of terrorism from Afghanistan has been rooted out successfully with the success of the  "Zarb-e-Azb" and the ongoing operation "Rad-UL-Fassad. Although Pakistan has achieved this grand success after giving immense human sacrifices and suffering heavy economic losses.
The recently announced US Strategy / Policy on Afghanistan is also going to have a significant effect on the future regional developments. The salient points of president Trump's Afghan Policy announced in 2017 can be summarized under six main headings:
1.Troop Levels: Pentagon authorized to ramp up troop numbers, who will be engaged in counterterrorism and training activities.
2.Military Autonomy: Military commander were delegated authority to act in real time and expand the US operations to target terrorists and criminal networks in Afghanistan.
3.Open-ended: No fixed timelines given for completion of the mission in Afghanistan.
4.Fighting Enemies: But Not Nation-building. Victory in Afghanistan will mean "attacking our enemies" and "obliterating" the Islamic State group. Vowed to crush al-Qaeda, prevent the Taliban from taking over the country, and stop terror attacks against Americans. US will continue to work with the Afghan government, "however, US commitment is not unlimited, and support is not a blank cheque" and the US would not engage in "nation-building".
5.Pakistan Bashing: The US "can no longer be silent" about alleged terrorist safe havens in Pakistan. Trump  alleged that Pakistan often gives sanctuary to "agents of chaos, violence and terror", the Taliban and other groups who pose a threat to the region and beyond.
6.Enhanced Indian Role: India to help more in Afghanistan, especially in the areas of economic assistance and development.
These stated interests call for a continued, ongoing unrest in the region. While the U.S. does not realize its own failings in Afghanistan, to cover up its own failures it asks Pakistan to "DO MORE". In this context, it should be realized by the US and its other allies that Pakistan has already played a major part in the war on terror by defeating terrorism in its border regions with Afghanistan and elsewhere in the country by giving sacrifices much more than what the US and NATO forces have suffered from. Therefore it is the US who has to review its policies in Afghanistan and find a solution of the conflict there to bring peace to the region.
The United States Government should now realize that the people of Afghanistan and Pakistan have suffered too much from the war on terror and its backlash in the form of terrorist incidents. Especially Afghanistan people who have suffered since last 40 years want relief and peaceful conditions to resettle in their houses. The region also wants peace to focus on its economic development and welfare of its people.It is therefore better that the US initiates peace talks with the Taliban along with other Afghan groups to agree on a formula of US withdrawal from Afghanistan and holding free and fair elections in Afghan to form a government that is acceptable to all Afghans. This is the only way to end the war and bring peace in the region, so that the people of this region could also lead a normal life, like the people of other regions.