Prospects for the Development of RF's Policy in Central Asia
The results of the official visit of RF President V.Putin to Tajikistan that took place on October 4-5 suggest there is a probability of increased tension in the Central Asian region within the nearest 9-12 months.
Moscow's attention to Tajikistan should be discussed in the context of building up its presence in Central Asia (CA) within the framework of the attempt to create Eurasian geopolitical project. This project is expected to restore Kremlin's geopolitical influence on the post-Soviet space under new political and economic conditions.
Availability of sufficient energy resources in the region allows some countries to claim to attempt conducting their own foreign policy. Russia's loss of control over these countries will pose direct threat to both RF's geopolitical model in the region and its monopoly/control over regular energy carriers transportation routes.
Today, Russia has opportunities for exercising full-scale influence only in Kyrgyzstan and Tajikistan. However, one may say that Kazakhstan falls under the same influence because pro-Russia moods among local elites and their favouring preservation of Nazarbayev's regime allows Moscow to overcome the country's energy independence not least of all by means of involving Astana in the Customs Union. However, due to geographical location, economic potential and political regime Dushanbe still remains the most controlled Russia's partner in the region helping to efficiently achieve its foreign policy objectives.
Regional Tactical Standpoint. Today, Moscow has faced the issues of developing its geopolitical projects on the territory of Central Asia. Key problems come from official Tashkent (Uzbekistan) which had already suspended its membership in EurAsEu, as well as in CSTO – in 1999 and 2012. As for the latter, Tashkent has not ratified a single significant document. According to our estimations, Uzbekistan's distancing from CSTO is first of all related to expectations of profitable proposals regarding hosting US military bases on the country's territory, as well as to the attempts to avoid entering Russia's geopolitical arena and preserve opportunities for foreign policy manoeuvres. Moreover, Karimov's regime has been lately under pressure, in particular in respect to businesses related to his daughter Gulnara, and opposition forces in exile declare their plans to organize civil disobedience in Uzbekistan aimed at overthrowing the antidemocratic regime. Similar situation forces Karimov to manoeuvre between Washington and Moscow and remain neutral, at the same time staying interesting and promising for both parties.
Probability of republicans rising to power after the next presidential election in the US will enhance American present in the region in future – especially in the context of conflict with Iran. Moreover, Uzbekistan is the most favourable base for the localization of a part of military forces removed from the territory of Afghanistan in case immediate return and deployment in this country is needed. The US is also expected to relocate to Uzbekistan a part of the armed forces remaining after withdrawing the coalition's forces in Afghanistan in 2014.
Thus, Russia may face enhanced competition in CA on the part of the US and China within a short-term period. Such changes in the foreign policy situation require more drastic actions from Kremlin aimed at strengthening its influence in the region.
Military and Political Standpoint. According to the signed agreements, Russia has prolonged its military presence in Tajikistan for 30 years. Ministers of Defence signed a treaty replacing the previous one that came into force in May of 1993 and is going to terminate in 2014. Duration of the new treaty is 49 years.
The treaty is of great military and political importance since it stipulates that Russia will keep under control one of the largest exterritorial military groups in Central Asia. Firstly, this will allow Moscow to control security within the region after complete withdrawal of coalition's military forces from Afghanistan. We believe that withdrawal of ISAF troops from Afghanistan will trigger rise of radical forces on the borders of Central Asian republics and will pose a threat to stability of these countries' regimes. This process will be probably accompanied by increasing drug trafficking from this country. Therefore, Kremlin in its strategic model sees Tajikistan first of all as a border containing radical Islamic forces from the territory of Afghanistan. Secondly, 2013 will see presidential election in the country participation in which of the current president E.Rachmon may raise a question about legitimacy of the procedure and destabilize the situation in the country according to the "colour revolution" scenario. Thirdly, this will give Moscow a chance to achieve parity under conditions of probable deployment of American military bases on the territory of Uzbekistan.
Moreover, 201 Russian Military Base (RMB) and financial aid in the amount of USD 5 million will allow more effective prevention of drug trafficking towards Russia in which – as of today – some representatives of Tajikistan army and border troops are involved which is proved by recent event in Gorno-Badakhshan (GBAR). The same events showed that Tadjik authorities in fact have no control over about 45% of their territory, and there is a probability of another round of separatism and extremism in Gorno-Badakhshan. Back in 2010, confrontation tendencies here were enhanced after the breach of agreement between official Dushanbe and the groups controlling the Rasht Valley which the authorities failed to take under control. According to the operational report prepared by Da Vinci AG analytic group in February 2011, Tajikistan is the most vulnerable state in Central Asia for the implementation of "Arab spring" scenario. Therefore, Russian military presence will guarantee security to E.Rachmon's regime and enhance stability of the regime and domestic policy situation in the country. This is also important considering the personal conflict between E.Rachmon and I.Karimov which, in our opinion, may turn into a military conflict in case of implementation of water and energy supply projects by Tajikistan which may cause water deficiency within the republic. Therefore, RMB 201 may influence the decision-making process in Uzbekistan regarding planning of acts of violence against Dushanbe.
All this strengthens RF's position in the region, ensures stable implementation of integration projects for it, as well as enhances the role of CSTO as regional security organization.
Situation Forecast. We believe that Moscow's medium-term tactics lies in the use of contradictions of Dushanbe for the purpose of strengthening its position in the region. Moscow will seek to keep influence on Tajikistan by means of providing military assistance, security guarantees and economic support in the form of liberalization of labour migration for Tadjiks and abolition of export duties on light oils. Plans to increase labour migration flow from Tajikistan aimed at reducing tension in this country caused by unemployment will probably be accompanied by tightening of migration policy in relation to migrant workers – including from Ukraine and Moldova. Introduction of new migration rules is quite advantageous for RF. 75% of migrants from Central Asia have families on their native land and send them money. Thus, by employing foreigners on its own territory Moscow reduces tension in Central Asian countries where male unemployment can stimulate growth of extremism. Moreover, 99% of them go to Russia seeking some earnings and do not plan on staying on its territory unlike representatives of European post-Soviet republics.
According to our estimations, Kremlin is interested in the creation of confrontation between Uzbekistan and Tajikistan (and possibly Kyrgyzstan). For this purpose, Moscow takes measures to support implementation of infrastructure projects which pose threat to Uzbekistan's security. It concerns construction of Rogun HPS and Kambar-Atin HPS-1. In case construction of dams on these two sites is completed Tajikistan and Kyrgyzstan will get an opportunity to regulate flows of trans-border rivers Naryn in Kirgizia and Vahksh in Tajikistan and Uzbekistan, thus creating water deficiency there. Receiving control over water resources by means of investment projects with the participation of Russian companies RusHydro and RAO UES will allow Kremlin to get bargaining chips in the process of negotiations with Uzbekistan and offset its regional influence as a supplier of energy resources.
We suppose that there is quite little probability of implementation of this project by Moscow. Such implementation is rather risky considering the fact that the dam which is going to become the world's largest is situated at the point of tectonic fault and high seismic activity. In view of the aforesaid, investments in the amount of about USD 3 billion managed by Russian companies are imposed to high financial and reputation risks and seem to be unreasoned from the economic point of view. However, results of V.Putin's visit in October show that Russia for the first time got involved in Tadjik-Kyrgyz water-energy project in which it had been persistently staying neutral for several years. We believe that this is a part of a multi-move game in which Moscow provokes escalation of tension between Dushanbe and Tashkent and between Tashkent and Bishkek, and then will become mediator in the regulation process taking up issues of peaceful regulation of regional conflicts.
Moreover, as 2014 is approaching I.Karimov's regime will seek foreign support and security guarantees on its southern borders. Despite the fact that the length of borders with Afghanistan for Uzbekistan is significantly less than for Tajikistan, infiltration of radical Islam into its territory, intrusion of armed troops into its territory from Afghanistan aimed at destabilization of the situation within the country and spread of influence of Uzbek sub-ethnic groups and clans of Afghanistan on Uzbekistan are quite likely. At the same time, Tashkent has no resources to maintain its positions on the southern border with Afghanistan and 100% of control over its own part of Ferghana Valley where chances are high that the activity will revive, nor to prevent revitalization of opposition forces. In view of the above, Moscow probably hopes that under such conditions Tashkent will not be able to show active resistance to Tajikistan and Kyrgyzstan and will agree to trade-off alternatives of settling the issues, including within the framework of pro-Russian geopolitical projects.
However, we believe that the situation is not likely to take such turn. Moscow has 9-12 more months until the situation with the construction of hydro-energy sites brings Dushanbe to understanding of the fact that Kremlin uses it in its geopolitical strategy. There was a similar situation in the past when Russian companies refused to complete the construction of the very same Rogun HPS which caused cooling down of relations with Tajikistan. This may result in significant strengthening of China's positions due to investment infusion in Tajikistan and Uzbekistan and construction of transport communications in Ferghana Valley.
In our opinion, Russia's policy in the region will result in the fact that Tashkent will use a manoeuvre aimed at imitation of return under Russia's wing. In such case, Kremlin will face an issue of fulfilling obligations to Dushanbe because the strategic plan suggests that the importance of Uzbekistan for Kremlin is more significant. Such games will hardly bring a happy end to Moscow because weakness of national economies of most Central Asian countries facilitates growth of radicalism and reduction of stability, and variety of tribes and clans complicates consolidation of power and implementation of efficient domestic policy which allows to predict further development of the situation in some of them according to Libyan scenario. Moreover, RF uses contradictions of CA countries under conditions of non-conflict infiltration of PRC into this region. Therefore, Russia's influence in the region may be significantly reduced in case of change of power in one of the countries: Uzbekistan or Tajikistan which will strengthen positions of China and the US.

Productive Employment Needed to Boost Growth in Tajikistan
Tajikistan will need to create enough jobs to maximize productivity of the country's increasing working-age population and spur economic growth, says a new Asian Development Bank (ADB) report.
In its new Asian Development Outlook (ADO) 2018, ADB projects Tajikistan's gross domestic product (GDP) growth to reach 6% in 2018 and 6.5% in 2019. GDP growth for the country stood at 7.1% in 2017. ADO is ADB's annual flagship economic publication.
"Tajikistan has a young population and the percentage of working-age people is projected to continue rising to 2030. In many countries, this has led to higher growth from a 'demographic dividend'," said Pradeep Srivastava, ADB Country Director for Tajikistan. "But for Tajikistan to benefit from such a dividend, it needs to undertake structural reforms to improve the investment climate, increase human capital and skills, and let entrepreneurship flourish to create productive jobs for the workforce."
Despite Tajikistan's economy growing at an average of about 7.2% from 1997 to 2016, the country is not creating enough productive jobs for its growing working-age population, which grew by 3% annually from 1991 to 2016. However, employment only rose by 0.7% annually over the same period. The report notes the need for structural reforms to improve the country's business climate—for example, reducing and consolidating the number of inspection bodies, creating a healthier banking sector to facilitate lending, and streamlining procedures for issuing construction permits, paying taxes, and enforcing contracts.
The report also highlights the importance of strengthening local value chains and helping small and medium-sized enterprises improve their productivity and earnings to promote job creation. Assessing demand for various skills and using that information to improve job training can match workforce skills to market demand.
ADB's growth forecasts for Tajikistan in 2018 comes on the back of expected fiscal tightening from the government to address the high ratio of public debt to GDP, which will likely constrain public investment, and a weak banking sector curbing private investment. The slight recovery in growth projection in 2019 is based on expected gains in the country's manufacturing and mining sectors, as well as strengthened remittances.
Inflation is forecast to accelerate to 7.5% in 2018—reflecting higher liquidity spurred by potential sizable bank recapitalization, public salary and electricity tariff hikes, and modest somoni depreciation—before easing back to 7.0% in 2019. In 2017, inflation reached 6.7%.
ADB is celebrating 20 years of development partnership with Tajikistan in 2018. To date, ADB has approved around $1.6 billion in concessional loans, grants, and technical assistance to the country. ADB and Tajikistan's development partnership, which began in 1998, has restored and built the country's new transport and energy infrastructure, supported social development, expanded agricultural production, and improved regional cooperation and trade.
ILO Reports Important Progress on Child Labour and Forced Labour in Uzbek Cotton Fields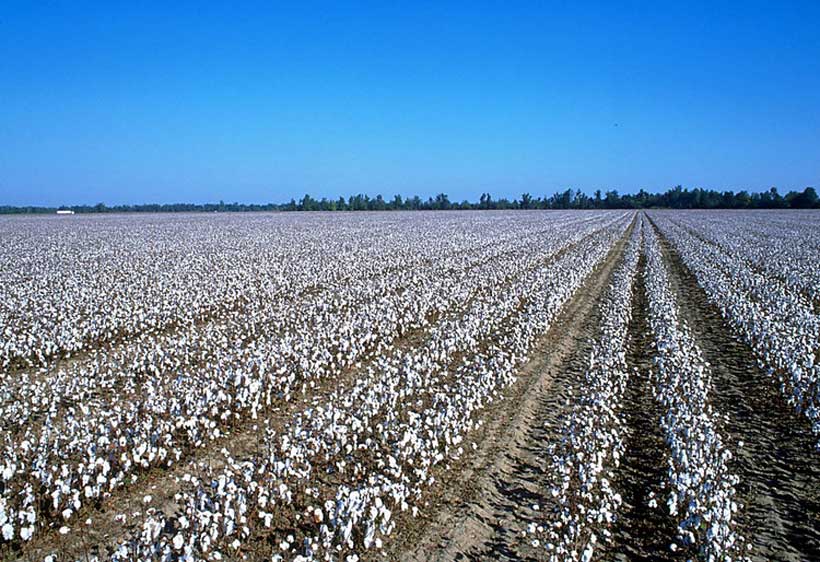 A new International Labour Organization report to the World Bank finds that the systematic use of child labour in Uzbekistan's cotton harvest has come to an end, and that concrete measures to stop the use of forced labour have been taken.
The report Third-party monitoring of measures against child labour and forced labour during the 2017 cotton harvest in Uzbekistan is based on more than 3,000 unaccompanied and unannounced interviews with a representative sample of the country's 2.6 million cotton pickers. It shows that the country is making significant reforms on fundamental labour rights in the cotton fields.
"The 2017 cotton harvest took place in the context of increased transparency and dialogue. This has encompassed all groups of civil society, including critical voices of individual activists. This is an encouraging sign for the future. However, there is still a lag between the sheer amount of new decrees and reforms being issued by the central government and the capacity to absorb and implement these changes at provincial and district levels," says Beate Andrees, Chief of the ILO's Fundamental Principles and Rights at Work Branch.
The ILO has been monitoring the cotton harvest for child labour since 2013. In 2015, it began monitoring the harvest for forced labour and child labour as part of an agreement with the World Bank.
Interviews carried out by the monitors took place in all provinces of the country and included cotton pickers and other groups which are directly or indirectly involved in the harvest such as local authorities, education and medical personnel. In addition, a telephone poll of 1,000 randomly selected persons was conducted. Before the harvest, the ILO experts organized training for some 6,300 people directly involved with the recruitment of cotton pickers.
The results confirm that the large majority of the 2.6 million cotton pickers engaged voluntarily in the annual harvest in 2017 and that there is a high level of awareness in the country about the unacceptability of both child and forced labour. The report confirms earlier findings that the systematic use of child labour in the cotton harvest has ended though continued vigilance is required to ensure that children are in school.
Instructions have been given by the Uzbek national authorities to local administrations to ensure that all recruitment of cotton pickers is on a voluntary basis. In September 2017, an order was given withdrawing certain risk groups (students, education and medical personnel) from the harvest at its early stage.
Moreover, cotton pickers' wages have been increased in line with recommendations by the ILO and the World Bank. The ILO recommends that the government continues to increase wages and also addresses working conditions more broadly to further attract voluntary pickers.
Last September, Uzbekistan President Shavkat Mirziyoyev spoke before the United Nations General Assembly in New York where he pledged to end forced labour in his country and underscored his government's engagement with the ILO. In November 2017, at the Global Conference on the Sustained Eradication of Child Labour in Argentina, Uzbekistan also pledged to engage with independent civil society groups on the issue.
The ILO Third-Party Monitoring (TPM) project in Uzbekistan will now focus on the remaining challenges, particularly the need for further awareness raising and capacity building, which varies between provinces and districts. It will ensure that all those involved in recruitment will have the information and tools needed to ensure that cotton pickers are engaged in conformity with international labour standards.
The monitoring and results from a pilot project in the area of South Karkalpakstan also show that cotton picking economically empowers women in rural areas. The cotton harvest provides many women with a unique opportunity to earn an extra cash income which they control and can use to improve the situation of their families.
The ILO TPM Project is funded by a multi-donor trust fund with major contributions by the European Union, United States and Switzerland.
Kazakhstan Launches Online Platform for Monitoring and Reporting Greenhouse Gases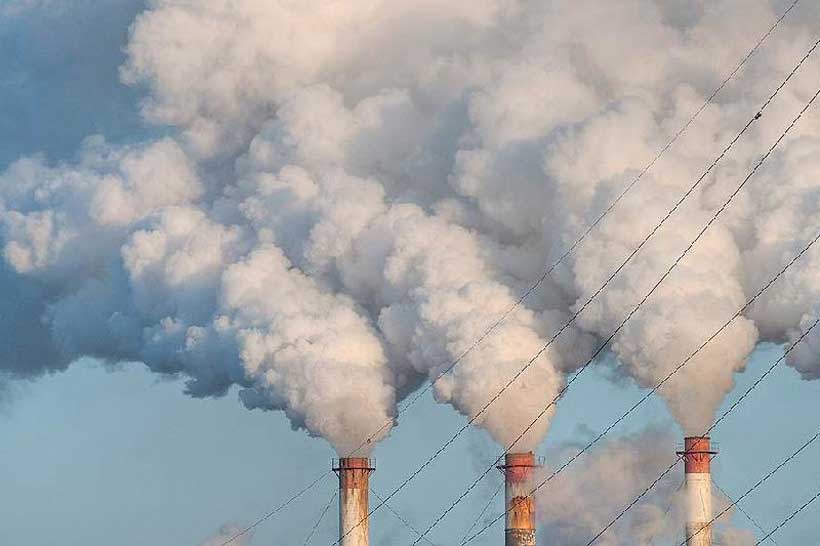 An online platform for monitoring, reporting and verifying emission sources and greenhouse gases (GHG) was officially launched today by the Ministry of Energy of the Republic of Kazakhstan and the World Bank.
The platform is an essential element of the National Emissions Trading System of Kazakhstan, which was launched in 2013 as the country's main instrument to regulate domestic CO2 emissions and to drive the development of low-carbon technologies. Today, the National Emissions Trading System of Kazakhstan covers all major companies in the energy, oil and gas sectors, mining, metallurgical, chemical and processing industries.
Since 2014, the World Bank Trust Fund Partnership for Market Readiness has provided technical assistance to Kazakhstan in supporting the implementation of the National Emissions Trading System of Kazakhstan and related climate change mitigation policies.
"Kazakhstan's emissions trading system is the first of its kind in the Central Asia region," said Ato Brown, World Bank Country Manager for Kazakhstan. "With support from the Partnership for Market Readiness, the country has made a great effort to develop policy options for mid- and long-term emissions pathways and to develop an action plan on GHG emissions reductions by 2030. The World Bank will continue to support the Government during the crucial stages of policy implementation."
The platform enables Kazakhstan's major emitters to transmit and record data on GHGs emissions, as well as trade online. The National Allocation Plan, adopted in January 2018, sets an emission cap for 129 companies for the period 2018-2020. Per the national allocation plan, quotas have been allocated until 2020.
"The electronic platform undoubtedly proves the evolution of the Kazakhstan emission control system, which will allow the monitoring, reporting and verification system to be upgraded to a much higher level," said Sergei Tsoy, Deputy General Director of JSC Zhasyl Damu.
GHG data is confirmed by accredited bodies for verification and validation and transferred to the Cadastre using an electronic digital signature. To date, there are seven verification companies accredited in Kazakhstan, with five more in the process of accreditation.
The platform was developed by JSC Zhasyl Damu with the support of France's Technical Center on Air Pollution and Greenhouse Gases. The system is administered by JSC Zhasyl-Damu, while the beneficiaries are the Climate Change Department and the Committee for Environmental Regulation and Control of the Ministry of Energy of the Republic of Kazakhstan.
Background
Kazakhstan is one of the largest emitters of GHG in Europe and Central Asia with total annual national emissions of 300.9 MtCO2e in 2015. The energy sector accounts for 82% of total GHG emissions, followed by agriculture (9.6%) and industrial processes (6.4%). More than 80% of produced electricity in Kazakhstan is coal-fired, followed by natural gas (7%) and hydro power (8%).
Kazakhstan proposed as its Nationally Determined Contribution (NDC) an economy-wide reduction of GHG emissions of 15% from 1990 emissions levels by 2030. Kazakhstan ratified the Paris Agreement in November 2016 and committed itself to the fulfilment of the proposed target as its first INDC. The objective will contribute to sustainable economic development as well as to the achievement of the long-term global goal of keeping global temperatures below 2 degrees Celsius.