Prospects for the Development of RF's Policy in Central Asia
The results of the official visit of RF President V.Putin to Tajikistan that took place on October 4-5 suggest there is a probability of increased tension in the Central Asian region within the nearest 9-12 months.
Moscow's attention to Tajikistan should be discussed in the context of building up its presence in Central Asia (CA) within the framework of the attempt to create Eurasian geopolitical project. This project is expected to restore Kremlin's geopolitical influence on the post-Soviet space under new political and economic conditions.
Availability of sufficient energy resources in the region allows some countries to claim to attempt conducting their own foreign policy. Russia's loss of control over these countries will pose direct threat to both RF's geopolitical model in the region and its monopoly/control over regular energy carriers transportation routes.
Today, Russia has opportunities for exercising full-scale influence only in Kyrgyzstan and Tajikistan. However, one may say that Kazakhstan falls under the same influence because pro-Russia moods among local elites and their favouring preservation of Nazarbayev's regime allows Moscow to overcome the country's energy independence not least of all by means of involving Astana in the Customs Union. However, due to geographical location, economic potential and political regime Dushanbe still remains the most controlled Russia's partner in the region helping to efficiently achieve its foreign policy objectives.
Regional Tactical Standpoint. Today, Moscow has faced the issues of developing its geopolitical projects on the territory of Central Asia. Key problems come from official Tashkent (Uzbekistan) which had already suspended its membership in EurAsEu, as well as in CSTO – in 1999 and 2012. As for the latter, Tashkent has not ratified a single significant document. According to our estimations, Uzbekistan's distancing from CSTO is first of all related to expectations of profitable proposals regarding hosting US military bases on the country's territory, as well as to the attempts to avoid entering Russia's geopolitical arena and preserve opportunities for foreign policy manoeuvres. Moreover, Karimov's regime has been lately under pressure, in particular in respect to businesses related to his daughter Gulnara, and opposition forces in exile declare their plans to organize civil disobedience in Uzbekistan aimed at overthrowing the antidemocratic regime. Similar situation forces Karimov to manoeuvre between Washington and Moscow and remain neutral, at the same time staying interesting and promising for both parties.
Probability of republicans rising to power after the next presidential election in the US will enhance American present in the region in future – especially in the context of conflict with Iran. Moreover, Uzbekistan is the most favourable base for the localization of a part of military forces removed from the territory of Afghanistan in case immediate return and deployment in this country is needed. The US is also expected to relocate to Uzbekistan a part of the armed forces remaining after withdrawing the coalition's forces in Afghanistan in 2014.
Thus, Russia may face enhanced competition in CA on the part of the US and China within a short-term period. Such changes in the foreign policy situation require more drastic actions from Kremlin aimed at strengthening its influence in the region.
Military and Political Standpoint. According to the signed agreements, Russia has prolonged its military presence in Tajikistan for 30 years. Ministers of Defence signed a treaty replacing the previous one that came into force in May of 1993 and is going to terminate in 2014. Duration of the new treaty is 49 years.
The treaty is of great military and political importance since it stipulates that Russia will keep under control one of the largest exterritorial military groups in Central Asia. Firstly, this will allow Moscow to control security within the region after complete withdrawal of coalition's military forces from Afghanistan. We believe that withdrawal of ISAF troops from Afghanistan will trigger rise of radical forces on the borders of Central Asian republics and will pose a threat to stability of these countries' regimes. This process will be probably accompanied by increasing drug trafficking from this country. Therefore, Kremlin in its strategic model sees Tajikistan first of all as a border containing radical Islamic forces from the territory of Afghanistan. Secondly, 2013 will see presidential election in the country participation in which of the current president E.Rachmon may raise a question about legitimacy of the procedure and destabilize the situation in the country according to the "colour revolution" scenario. Thirdly, this will give Moscow a chance to achieve parity under conditions of probable deployment of American military bases on the territory of Uzbekistan.
Moreover, 201 Russian Military Base (RMB) and financial aid in the amount of USD 5 million will allow more effective prevention of drug trafficking towards Russia in which – as of today – some representatives of Tajikistan army and border troops are involved which is proved by recent event in Gorno-Badakhshan (GBAR). The same events showed that Tadjik authorities in fact have no control over about 45% of their territory, and there is a probability of another round of separatism and extremism in Gorno-Badakhshan. Back in 2010, confrontation tendencies here were enhanced after the breach of agreement between official Dushanbe and the groups controlling the Rasht Valley which the authorities failed to take under control. According to the operational report prepared by Da Vinci AG analytic group in February 2011, Tajikistan is the most vulnerable state in Central Asia for the implementation of "Arab spring" scenario. Therefore, Russian military presence will guarantee security to E.Rachmon's regime and enhance stability of the regime and domestic policy situation in the country. This is also important considering the personal conflict between E.Rachmon and I.Karimov which, in our opinion, may turn into a military conflict in case of implementation of water and energy supply projects by Tajikistan which may cause water deficiency within the republic. Therefore, RMB 201 may influence the decision-making process in Uzbekistan regarding planning of acts of violence against Dushanbe.
All this strengthens RF's position in the region, ensures stable implementation of integration projects for it, as well as enhances the role of CSTO as regional security organization.
Situation Forecast. We believe that Moscow's medium-term tactics lies in the use of contradictions of Dushanbe for the purpose of strengthening its position in the region. Moscow will seek to keep influence on Tajikistan by means of providing military assistance, security guarantees and economic support in the form of liberalization of labour migration for Tadjiks and abolition of export duties on light oils. Plans to increase labour migration flow from Tajikistan aimed at reducing tension in this country caused by unemployment will probably be accompanied by tightening of migration policy in relation to migrant workers – including from Ukraine and Moldova. Introduction of new migration rules is quite advantageous for RF. 75% of migrants from Central Asia have families on their native land and send them money. Thus, by employing foreigners on its own territory Moscow reduces tension in Central Asian countries where male unemployment can stimulate growth of extremism. Moreover, 99% of them go to Russia seeking some earnings and do not plan on staying on its territory unlike representatives of European post-Soviet republics.
According to our estimations, Kremlin is interested in the creation of confrontation between Uzbekistan and Tajikistan (and possibly Kyrgyzstan). For this purpose, Moscow takes measures to support implementation of infrastructure projects which pose threat to Uzbekistan's security. It concerns construction of Rogun HPS and Kambar-Atin HPS-1. In case construction of dams on these two sites is completed Tajikistan and Kyrgyzstan will get an opportunity to regulate flows of trans-border rivers Naryn in Kirgizia and Vahksh in Tajikistan and Uzbekistan, thus creating water deficiency there. Receiving control over water resources by means of investment projects with the participation of Russian companies RusHydro and RAO UES will allow Kremlin to get bargaining chips in the process of negotiations with Uzbekistan and offset its regional influence as a supplier of energy resources.
We suppose that there is quite little probability of implementation of this project by Moscow. Such implementation is rather risky considering the fact that the dam which is going to become the world's largest is situated at the point of tectonic fault and high seismic activity. In view of the aforesaid, investments in the amount of about USD 3 billion managed by Russian companies are imposed to high financial and reputation risks and seem to be unreasoned from the economic point of view. However, results of V.Putin's visit in October show that Russia for the first time got involved in Tadjik-Kyrgyz water-energy project in which it had been persistently staying neutral for several years. We believe that this is a part of a multi-move game in which Moscow provokes escalation of tension between Dushanbe and Tashkent and between Tashkent and Bishkek, and then will become mediator in the regulation process taking up issues of peaceful regulation of regional conflicts.
Moreover, as 2014 is approaching I.Karimov's regime will seek foreign support and security guarantees on its southern borders. Despite the fact that the length of borders with Afghanistan for Uzbekistan is significantly less than for Tajikistan, infiltration of radical Islam into its territory, intrusion of armed troops into its territory from Afghanistan aimed at destabilization of the situation within the country and spread of influence of Uzbek sub-ethnic groups and clans of Afghanistan on Uzbekistan are quite likely. At the same time, Tashkent has no resources to maintain its positions on the southern border with Afghanistan and 100% of control over its own part of Ferghana Valley where chances are high that the activity will revive, nor to prevent revitalization of opposition forces. In view of the above, Moscow probably hopes that under such conditions Tashkent will not be able to show active resistance to Tajikistan and Kyrgyzstan and will agree to trade-off alternatives of settling the issues, including within the framework of pro-Russian geopolitical projects.
However, we believe that the situation is not likely to take such turn. Moscow has 9-12 more months until the situation with the construction of hydro-energy sites brings Dushanbe to understanding of the fact that Kremlin uses it in its geopolitical strategy. There was a similar situation in the past when Russian companies refused to complete the construction of the very same Rogun HPS which caused cooling down of relations with Tajikistan. This may result in significant strengthening of China's positions due to investment infusion in Tajikistan and Uzbekistan and construction of transport communications in Ferghana Valley.
In our opinion, Russia's policy in the region will result in the fact that Tashkent will use a manoeuvre aimed at imitation of return under Russia's wing. In such case, Kremlin will face an issue of fulfilling obligations to Dushanbe because the strategic plan suggests that the importance of Uzbekistan for Kremlin is more significant. Such games will hardly bring a happy end to Moscow because weakness of national economies of most Central Asian countries facilitates growth of radicalism and reduction of stability, and variety of tribes and clans complicates consolidation of power and implementation of efficient domestic policy which allows to predict further development of the situation in some of them according to Libyan scenario. Moreover, RF uses contradictions of CA countries under conditions of non-conflict infiltration of PRC into this region. Therefore, Russia's influence in the region may be significantly reduced in case of change of power in one of the countries: Uzbekistan or Tajikistan which will strengthen positions of China and the US.

Post-Protest Kazakhstan Faces Three Major Crises
Kazakhstan suffered greatly from the biggest protest since its independence. As I recently returned to Almaty, I saw that everyday life is heading back to normal, and the reconstruction seems lightning speed. Yet, the scar is still apparent. The bank and convenience store from which I live upstairs were burned and under full reconstruction, and the city hall has been entirely covered to go through repairs and rebuild.

On the midnight of 19th of January, the curfew in Almaty is officially over. The end of the curfew also marks the end of the state of emergency triggered by the protest starting January 2. It was a genuinely reassuring sound to hear cars running on the street at midnight again.

Yes, the government has taken swift measures to address political and economic dissatisfaction. However, the political situation in Kazakhstan is very much similar to the reconstruction of Almaty. While it seems normal on the surface and the reconstruction is at a flying speed, the scar, and the uncertainty remain.

To me, the Nur-Sultan government still has to immediately address the three crises exposed during the protest, including power distribution, policy for the future, and inequality and corruption. The country is far from quiet down, and the future is still vague for the people on the steppe.

First, the Kazakh political system is still in shock from the protest. The Kazakh elites are going through a significant political shuffling as President Tokayev targets Nazarbayev and his political influence. As President Nazarbayev called to support the measures taken by President Tokayev, it seems like some political agreement has been made. Nazarbayev has stated that President Tokayev assumes the total power as the president, and Tokayev will assume the presidency of Nur Otan, the ruling party. However, the speech was not live on national TV, as it was a pre-recorded video on Nazarbayev's Telegram channel. There is no clear indication to prove that Nazarbayev is still in the capital as he claimed to be, and the whereabouts of Nazarbayev remains a question.


As President Tokayev also subtly criticized Nazarbayev and his group in a speech on January 11, the internal political struggle also targets the group surrounding Nazarbayev. Some of Nazarbayev's political alliances and family members have left their positions or even been arrested. Massimov, the security chief and a known political ally of Nazarbayev, is currently under arrest for treason. Nazarbayev's nephew, the deputy security chief, left the position on January 17. Nazarbayev's children and sons-in-law have either left their jobs or sold their shares in key Kazakh companies. Nazarbayev and his family's political and economic power seems to be vanishing quickly.

The struggle goes outside of Nur-Sultan. As the protester chanted slogans against Nazarbayev, the removal of Nazarbayev's influence in Kazakh society has also begun. There is a petition to change Nur-Sultan back to Astana, gaining momentum in support. Meanwhile, some other societal leaders in Kazakhstan suggest changing the street names from Nazarbayev to "Republic" or other names that promote national unity. These all point towards the cult of personality surrounding the first president, removing Nazarbayev's influence in Kazakh society and politics.

The second crisis comes from the uncertainty of Kazakhstan's policy. The ongoing struggle among the elites also brings instability to the whole nation, especially from a policy perspective. Even though the new Smaiylov cabinet kept 11 out of 12 ministers, the potential shock and the change for Kazkahs politics may still be drastic. The position of these ministers is not secured either. On January 19, President Tokayev introduced the new defense minister while he fired the previous defense minister due to the lack of leadership. This change indicates that the president may take further actions towards the cabinet ministers, further impacting the Kazakh policies.
Meanwhile, the foreign policy also becomes uncertain after the protest. The Kazakh government met with the foreign ambassadors on January 13 to brief them on the situation in Kazakhstan and assure them that the Kazakh government will remain "committed to its fundamental principles." However, the intricate term "fundamental principles" could also suggest shifts in these policies' implications and execution. Also, as outside powers, especially Russians, are deeply involved in Kazakhstan's turmoil, it is uncertain how Kazakhstan will maintain its current foreign policy.
Third, the long-lasting wealth inequality still needs immediate attention and quick action. Kazakhstan suffers greatly from income and wealth inequality, with the wealthiest 10% controlling more than half the wealth while Kazakhstan's average salary is less than $600. People are already on their limits as the value of tenge dropping, pandemic, stalemate wage growth, and nonstop rising prices. Also, corruption still plagues the system, further widening the wealth inequality, as the top Kazakh elites still manage critical economic sectors and gain significant benefits from them.
To address the massive inequality issues, the government has introduced a new national wealth fund and reformed the existing ones to provide better support to the Kazakh people. Meanwhile, the government introduced a new tax law to raise the tax rate for the mining company and the wealthiest citizens. However, how effective are these new methods and policies still needs observation. It seems like these methods are only remaining on the surface. The increasing tax and new wealth fund do not fundamentally change the wealth distribution system and do not address the core issues.


To further complicate the issue, Kazakhstan is still facing the threat of the ongoing pandemic. While Kazakhstan manages to control the coronavirus in the latter half of 2021, the new wave of the pandemic is hitting the country hard. There are more than 15,000 cases reported in a day, and it is harder to contain the virus than ever before with a relatively low vaccination rate. The pandemic may further hinder the ability of Kazakhstan to deliver the necessary methods to address the three crises exposed by the protest.
On the Kazakh flag, there is a soaring steppe eagle. While the Kazakh economy has flown high like the soaring eagle since its independence, the protest exposed all the challenges and issues the development has brought. While the country rebuilds itself quickly, the Kazakh government still needs to face the political and economic difficulties ignited by the protest.
Unrest in Kazakhstan Only Solidifies China-Russia Ties
The Russian-led military operation in Kazakhstan has presented an important test for Moscow's ties with Beijing.
In early January, Kazakhstan was shaken by nationwide protests that sparked uncertainty in the central Asian nation that had hitherto remained largely stable. Though much remains to be seen as to how the events exactly transpired, Russia's reaction to the unrest was quite direct and clear. In short order, Moscow activated the long-dormant Collective Security Treaty Organization (CSTO) to aid its allies in the Tokayev government.
The dispatch of some 2500 Russian, Armenian, Tajik, Belarussian, and Kyrgyz troops into Kazakhstan produced a lively debate. The discussion was led by questions on how China might react to upheaval in its neighboring country and, crucially, Russia's leadership role in the response.
Many onlookers have long argued that such a development in Central Asia could easily spark tensions and wider divisions between the two powers. Yet, thus far, the potential for disruption in bilateral relations appears to have been greatly overstated.
China's Reaction
Firstly, it is important to stress that Kazakhstan is a critically important country for China.
Beijing's sprawling Belt and Road Initiative actively operates in Kazakhstan and the country serves as one of the key routes for China to reach Europe, either through Russia or the Caspian Sea and the South Caucasus. Beijing has also heavily invested into the country ($19.2 billion in 2005-2020) and developed relatively stable bilateral ties with Nur-Sultan. The stability is no small feat in light of occasional difficulties surrounding such sensitive issues as the detention of ethnic Kazakhs in China's westernmost Xinjiang region.
Both countries are also bound together by the Shanghai Cooperation Organization (SCO), a multilateral grouping founded in 2001 to facilitate security and economic cooperation in the heart of Eurasia. Moreover, both also are part of emerging closely linked groups of fellow authoritarian states bent on supporting each other lest liberal ideals undermine their one-party governance model.
Beijing's reaction to the unrest in Kazakhstan was neither opposing nor endorsing Russia's military move. However, in an unusually strong statement of support for Kazakhstan's leader Kassym-Jomart Tokayev, Xi Jinping supported the framing that the upheaval in Kazakhstan was an attempt to carry out a color revolution and needed to be quashed.
China also made an official statement through the Shanghai Cooperation Organization that the entity is "willing to play a positive role in stabilizing the situation" in Kazakhstan. Wang Wenbin, a spokesman for China's Foreign Ministry also added that "safeguarding member states' and regional stability has always been the principle and mission of the Shanghai Cooperation Organization."
Sino-Russian Condominium
Though relatively muted, China's reaction to Kazakhstan reveals much about China-Russia relations in Central Asia. It has long been suggested that both players have had an unofficial division of labor in the region. Russia has been primarily preoccupied with security issues – military bases, drills, exchange of sensitive intelligence information. China, in contrast, has been active in the economic sphere through growing investment, increasing control of Tajikistan's and Kyrgyzstan's debt shares and generally blossoming trade ties across the region.
Lately, however, the unofficial arrangement seemed to be coming under pressure as China continues to make significant inroads into the security area. It opened a military base in Tajikistan and in late 2021 even announced funding a new semi-military complex to be manned by the Tajik personnel. The number and depth of military drills held by China and Central Asian states also increased.
The CSTO activation by Moscow and its allies, however, could signal the reversal of this emerging process with Russia firmly re-establishing its position as a sole security provider in Central Asia.
This does not however mean that China is eager to get embroiled in the Kazakhstan events. On the contrary, a careful reading of official Chinese statements shows Beijing is happy with Russia undertaking a security operation there.
The CSTO activation by Moscow and the successful completion of the operation also shows that the argument of China and Russia imminently heading toward a collision is inherently wrong. Both have grievances and perhaps deep concerns that in the longer run might resurface more concretely, but the two also learned to de-conflict.
Russia is confident that what China does is not undermining Moscow's basic interests. Surely, Chinese economic presence hurts its Russian competitors, but the alternative to allowing Chinese presence would be to antagonize Beijing. That is not an attractive scenario for Moscow which seeks Beijing's support in the age of increased competition with the West.
A similar approach prevails in China. It increases its security presence in Central Asia, but is also careful to explain to Russia that its moves are not intended against Moscow's position. Beijing has also spent a great deal of time to assure Russia that the Chinese military base in Tajikistan is solely to confront potential threats to Xinjiang whether from Central Asia or from Afghanistan.
The subtlety of the China-Russia partnership lies in the fact that each acknowledges the other's sphere of influence. Their cooperation as great powers, therefore, rests upon mutual respect.
Still, there are much deeper incentives propping up mutual understanding and serving as a major motivator to tone down differences. Opposition or even an outright enmity (at least in Moscow) to the US-led world system serves as a powerful glue for two Eurasian powers.
Central Asia as a Testing Ground
Ultimately, China and Russia also look at Central Asia as a testing ground for the construction of a post-liberal world order.
Both seek orders of exclusion in their immediate neighborhood, wherein Central Asia is obviously included. Ideally for Russia, a dominant position in the region could be exploited as it indeed was in under Romanov and Soviet rule.
However, cognizant of its diminished power, Moscow understands that exclusively managing the region would be impossible. Countering every move by other large powers would also be impractical and likely unfeasible in the context of today's highly interconnected world. Hence, Russia has come to the realization that instead of trying to keep China at bay, it would be more efficient to actually build a condominium-style leadership over Central Asia.
A critical element to this new order is the exclusion of the collective West as best exemplified by Washington's failure to attain Central Asian states' agreement to renew its military presence in the region following the withdrawal from Afghanistan in 2021.
The emerging Central Asian order is similar to what Russia is trying to build elsewhere. In the Caspian Sea, Moscow now increasingly relies on Iran; in the South Caucasus Moscow on both Iran and Turkey, introducing a system where the presence of non-regional powers is limited if not altogether removed. Similarly, China pursues a closed order in the South China sea.
Thus, China has remained content in general with how the turmoil in Kazakhstan was contained. Discontent between Moscow and Beijing exists, but since the motivation for cooperation is even greater, China and Russia seem poised to successfully manage their great power ties.
Author's note: first published in chinaobservers
Kazakhstan, like Ukraine, spotlights the swapping of the rule of law for the law of the jungle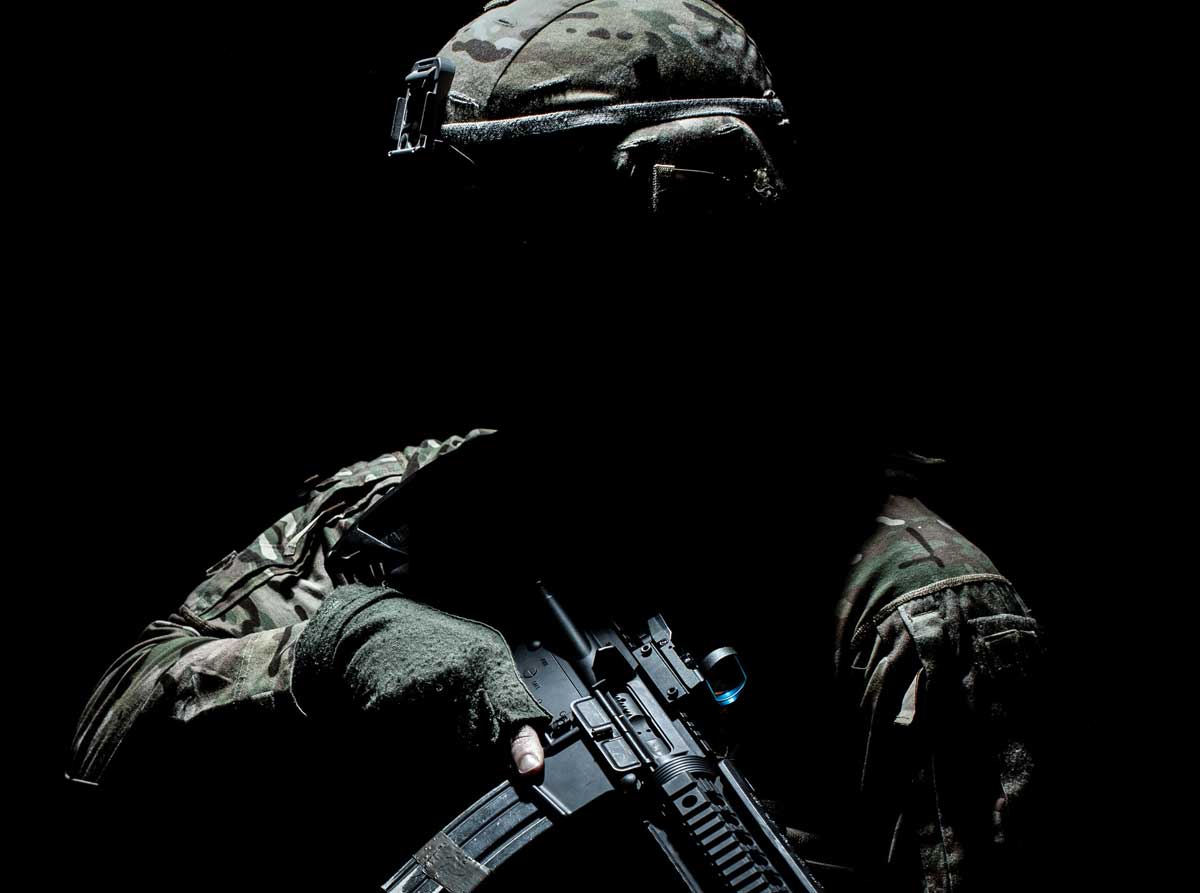 When a Russian-led military force intervened earlier this month, it did more than help Kazakh President Qasym-Johart Toqayev restore and strengthen his grip on power following days of protest and violent clashes with security forces.
The intervention brought to the fore a brewing competition for spheres of influence in Eurasia between perceived Russian and Turkish worlds whose boundaries are defined by civilization and /or language rather than a nation state's internationally recognized borders.
It is a competition that also impacts China, whose troubled Turkic north-western province of Xinjiang borders Kazakhstan.
Although not incorporated in the Turkey-led Organisation of Turkic States (OTS), the group, which also includes Kazakhstan, Kyrgyzstan, Uzbekistan, and Azerbaijan, recently signalled its affinity to China's Turkic Muslims.
China's brutal crackdown on religious and ethnic expressions of Uighur identity has sparked public dissent in Kazakhstan and Turkey and forced the two governments to perform a delicate balancing act to not always successfully avoid the People's Republic's wrath.
Countering perceptions that the Russian-led intervention in Kazakhstan boosted Moscow's security primacy in Central Asia and weakened Turkish aspirations, widely respected Russia scholar Dmitri Trenin suggested that salvaging Mr. Toqayev was the best of President Vladimir Putin's bad options.
"In order to preserve stable relations with an important ally, partner, and neighbour, official Russia has often turned a blind eye to the rise of ethnic Kazakh nationalism and reports of de facto discrimination against ethnic Russians in the country. Toqayev is by no means Moscow's client, yet allowing him…to be toppled would, in Moscow's thinking, allow the forces of ultra-nationalism to come to the fore," Mr. Trenin said.
Kazakhstan and other Central Asian nations, seeking to balance their relationships with Moscow and Beijing in the wake of the United States' abandonment of the region with the withdrawal of US forces from Afghanistan, see Ankara as a potential hedge.
Led by authoritarians who fear anti-government protests at home, Russia and Turkey had a common interest in beating back a popular revolt in Kazakhstan. As a result, standing aside as Russia stepped in may have best served Turkey's interests.
Despite its close military ties with Kazakhstan, a Turkish intervention may have upset the delicate management of the Turkey-Russian relationship. The relationship is fraught with disputes in which the two countries are often on opposite sides of the divide.
While Turkish support for Mr. Toqayev may not have gone down well with Kazakh protesters, it is not likely to have put much of a dent in Turkish soft power in Central Asia that is built on linguistic and ethnic affinity, the popularity of Turkish music and cinematic productions, and investment in glitzy shopping malls.
Turkey also benefits from being a player that has successfully challenged Russia in regional conflicts such as the Caucasus, where it backed Azerbaijan in its 2020 war with Armenia, and further afar in Libya and Syria.
In a rivalry for dominance of the Black Sea, Turkey has also backed Ukraine and forged close defense ties with the embattled country. Home to a large Crimean Tatar diaspora, Turkey has vocally supported the Turkic community on the Ukrainian peninsula that Russia annexed in 2014.
Finally, Turkey has at times, albeit intermittently, taken China to task for its brutal crackdown on ethnic and religious expression of Turkic Muslim identity in Xinjiang. China sees the projection of a Uyghur ethnic, cultural, and religious identity as a mortal threat.
Turkish assertiveness seemingly emboldened Central Asian members of the Organisation of Turkic States, the formal Turkic equivalent of Mr. Putin's notion of a Russian World that defines its frontiers defined by the geography of Russian speakers and adherents to Russian culture rather than international law.
Central Asian members of the organisation, a brainchild of the now embattled former president of Kazakhstan, Nursultan Nazarbayev, joined Turkey at its recent summit in November in Istanbul in sending subtle and less subtle signals to both Russia and China as well as Iran, countries with Turkic-speaking minorities.
By deciding to restrict association with the organisation to Turkic-speaking countries, the group hopes to keep Russia, China, and Iran at bay despite their being home to Turkic-speaking minorities.
Moreover, the Central Asians took no exception when Turkish President Recep Tayyip Erdogan's far-right nationalist ally, Devlet Bahlevi, released a picture on Facebook at the time of the summit of him gifting the Turkish leader a map of the Turkic world that included chunks of Russia. The picture capped a year of the trumpeting of irridentist claims to Russian territory by nationalist Turkish media close to Mr. Erdogan.
Similarly, the Central Asians participated in the summit even though it opened on November 12, a politically sensitive date for China. Uighurs in Xinjiang twice declared their short-lived independence on November 12, first in 1993 and again in 1944.
Three weeks before the summit, Turkey joined 42 other, mostly Western countries in a United Nations statement that condemned the Chinese crackdown in Xinjiang.
Raising the stakes further, 19 Uighur exiles have filed a criminal complaint with a Turkish prosecutor against Chinese officials, accusing them of committing genocide, torture, rape, and crimes against humanity.
Turkey is home to some 50,000 Uighurs, the largest community outside of China. Long a supporter of Uighur religious and cultural aspirations, Turkey has been careful not to allow the groups' plight to rupture its relations with Beijing.
At the same time, it has not followed the example of the foreign ministers of Saudi Arabia, Kuwait, Oman, and Bahrain, as well as the secretary-general of the six-nation Gulf Cooperation Council (GGC), who on a visit to China this week reportedly expressed support for Chinese policy in Xinjiang.
Responding in October to assertions by China's deputy ambassador to the United Nations, Geng Shuang, that Turkey had illegally invaded north-eastern Syria and was depriving Kurds of water, Turkish representative Feridun Sinirlioglu thundered that his country would not be lectured by "those who violate international human rights law and international humanitarian law."
It was a war of words in which the kettle was calling the pot black. It's not human rights, violated with abandon by all the region's players, that are at stake. What is at stake is an international order based on legally defined nation-states that civilisational leaders like Messrs. Putin and Erdogan seek to rejigger with the law of the jungle that allows them to shift state boundaries at will in geopolitical jockeying.