Possibility of a New Round of Conflict in Sudan
On April 19 Sudanese President Omar Hassan al-Bashir declared that disputes with South Sudan would be solved by military means.
He also repeated that he would cease domination of the Sudan People's Liberation Movement (SPLM) in South Sudan. This declaration followed the day when al-Bashir declared war on this country and promised to overthrow the SPLM's authority in Juba. In his TV-address broadcasted by Sudan TV al-Bashir declared, "We have already decided to settle our problems by war" and "square all accounts between the two countries".
Al-Bashir's reaction was the response to the loss of control over Heglig which is one of main oil regions in Sudan. Sudanese Army managed to prevent intervention of the largest rebel group in Darfur Justice and Equality Movement (JEM). With the support of South Sudan Army this formation tried to pass Heglig to Kauda in order to join the main rebel forces in South Kordofan. However, on April 10 after counterattack of the 4th division of Sudan People's Liberation Army (SPLA) South Sudan took control over about 75% oil deposits remained within the territory of Sudan after its partition.
Analysis and Forecast
We consider that current battles between Khartoum and Juba have gone beyond the conflict stipulated by current contradictions relating to distribution of oil export revenues. Seizure of Heglig by forces of South Sudan has become an obvious violation of territorial integrity of Sudan. In addition, it is significant that previously al-Bashir many times declared his readiness to negotiate on wide range of matters provided government of South Sudan[1] undertakes to cease supporting armed groups in Blue Nile and South Kordofan. However, at the beginning of April an operation in Heglig performed by part of ruling elite of South Sudan headed by President S. Kiir ruined ratification of agreement obtained in the course of negotiations in Addis Ababa during March-April 2012. Thus, according to our estimates, today actions of South Sudan are directed more on erosion of al-Bashire's regime than on reaching agreements concerning division of oil export revenues. Today it becomes obvious that there is no alternative to sustainable export routes for oil supply from South Sudan within mid-term period. However, continuing confrontation between these countries shall facilitate worsening of political situation, humanitarian crisis development and, as a result, further destabilization of the situation in region.
Keeping tension in relationship with Juba promotes split in North Sudan elite, restricts financial opportunities for Khartoum and weakens it. Cutting Khartoum off financial flows leads to strengthening of Khartoum political forces opposed to al-Bashir regime such as, e.g. of National Congress Party (NCP) and its leader Hassan al-Turabi. His alliance with Sudan Revolutionary Front may launch rebellion mechanism in Sudan according to Lybian scenario.
However, according to our opinion fall of al-Bashir's regime is unlikely to lead to positive outcome for Juba. In connection therewith recent conflicts must, for both Kiir's and al-Bashir's environment, present more reasons for further bilateral negotiations on tenders for export revenues distribution.
At the same time, such policies may be corrected by means of interference and interests of external players. Thus, on April 10 in port of Mombasa, Kenya, two ships were unloaded carrying Chinese weaponry and military equipment for Juba.
China's interest in support of South Sudan is stipulated by several factors. First, its support may allow Beijing to increase diversification of oil supplies which already make 5% of PRC's carbon import and 80% of oil fields in South Sudan are owned by Chinese CNPC. Such diversification shall lower risks for Beijing in case of situation exacerbation around Iran which is one of largest energy carrier suppliers to China.
Secondly, PRC is large investor in Greater Nile Oil Pipeline which is object of conflict between the two countries in matter of oil export revenues distribution. Beijing is also the largest shareholder of two leading Sudanese oil extraction consortiums and investor in railroad infrastructure. However, after declaration of independence of South Sudan and loss of the most part of the oil deposits al-Bashir's regime has activated contacts with Persian Gulf countries. The result of this was contract with Saudi Arabia on provision for use of 2 million acres in Port Sudan district for the purposes of agricultural farm construction. The contract provides for establishment of Saudi jurisdiction within the territory and exemption of all types of taxation for investors. The Project is directed to provision of KSA with all necessary food products within 75% of total import volumes what will lead to decrease of export share to Riyadh from USA, India and Australia[2]. In addition, this will allow Sudan itself to provide food security. This step is an obvious convergence between Sudan elite and Gulf countries. In the context of "Arab vector" strengthening it is necessary to consider Khartoum initiatives relating to establishing confederation with Egypt which may be regarded as an attempt to escape under the wing of "Muslim Brotherhood".
Similar diversification on the part of Sudan reduces investment opportunities for China, which is actively purchasing agricultural lands on African continent on one side and, on the other side, inflicts strike on Washington's influence on Arabian monarchy. Political and economic convergence between Khartoum and KSA and Gulf countries might become trigger for growth of pressure on al-Bashir.
We consider that the key target of current processes within the region is review of territorial status of Abyei district with largest undiscovered oil reserves of potential exceeding that of South Sudan. Activity of rebels close to Juba may provide return to Abyei of Dinka tribe representatives dominating in South Sudan. This will create conditions for raising a question of Abyei and Juba merger. This scenario will allow for cutting Khartoum off promising oil fields, decreasing financial takings and thereby reducing opportunities for further islamisation of the region by Sudan.
Thus, we think that granting independence to Juba is not the end of Sudan split. This can explain restrained reaction of the West to Juba's operation in Heglig.
---
[1] Boundary demarcation, oil matters, citizen and group status.
[2] It is significant that South Sudan in its turn also activates agricultural projects, however, with Israel.
Ethiopia's forests, an undervalued resource
In Ethiopia, the second most populous country in Africa after Nigeria, policymakers are trying to make their nation's economic development more sustainable.
One of the challenges they face is that traditional economic accounting does not adequately consider nature's contributions to a country's economy.
Ethiopia's forests cover about 14.7 per cent of the country's land area, with woodland and shrubland accounting for another 44.7 per cent. But the value of these ecosystems to the national economy is not well understood.
For example, Ethiopia's System of National Accounts is used to calculate Gross Domestic Product (GDP), but it's uncertain whether this system fully captures the income that forests produce.
Official statistics from the Ministry of Finance and Economic Cooperation show the forestry sector's contribution to be about 3.8 per cent of gross domestic product, or GDP.
But a UN Environment report concludes that forests generated economic benefits in the form of cash and in-kind income equivalent to 12.86 per cent of GDP in 2012 and 2013.
In 2014, the Government of Ethiopia requested the UN Programme on Reducing Emissions from Deforestation and Forest Degradation (through UN Environment) to support the country in assessing the contribution of forest ecosystems to national income in the context of the national REDD+ process.
UN Environment's resulting report assessed – for the first time – the economic contributions of Ethiopia's forests.
Main findings
Forests generated economic benefits in the form of cash and in-kind income equivalent to 12.86 per cent of GDP in 2012 and 2013; of this, 6.09 per cent of GDP is attributed to forest industries. This means that forest income has been undervalued by about 38 per cent, because official statistics show the sector's contribution to be 3.8 per cent (2015).
The contribution of forest ecosystems (including carbon sequestration, crop pollination, conservation of agricultural soils and control of water discharge to streams and rivers) to other sectors, particularly agriculture, is valued at 6.77 per cent of GDP.
The fodder livestock farmers obtain freely (by allowing their animals to graze on forest land) was worth about 3.5 per cent of GDP.
Wood fuel's value added is estimated at about 4.5 per cent of GDP.
Ethiopia's Green Economy Strategy
The Government of Ethiopia launched a Climate Resilient and Green Economy Strategy in 2011, with the goal of achieving middle-income status for the country by 2025 while following a carbon-neutral growth path. REDD+ implementation is one of the pillars of the Strategy.
The Strategy recognizes that deforestation and forest degradation must be reversed if the country is to meet its development goals. Wood fuel accounts for more than 80 per cent of household energy supply in Ethiopia and is particularly important in rural areas.
How the study can help policymakers
The study's findings can help strengthen the national REDD+ process in Ethiopia by, among other things, enabling the relevant government agencies to better understand the extent to which Ethiopia's forests underpin the economy, thereby building support across different ministries for REDD+ implementation.
The findings could provide the basis for updating Ethiopia's System of National Accounts with a more accurate account of forest-derived benefits in GDP, particularly the subsistence or in-kind income derived from forests, such as fodder for livestock, wood fuel and roundwood.
The results and recommendations could be incorporated in the REDD+ National Strategy and potentially also be reflected in Ethiopia's Growth and Transformation Plan 2 (GTP2) or any subsequent products and reports based on GTP2.
UN Environment's economic valuation study has made the "invisible visible" by highlighting how forests contribute not only to the value added of the forestry sector but also other non-forest industries, both in cash and in-kind income.
Implementing the Climate Resilient and Green Economy Strategy, therefore, makes economic sense. In doing so, Ethiopia can safeguard its natural capital, including its forests – valuable resources on which the economy depends to a considerable extent.
Displacement: The Challenges Of IDPs & Refugees
As a native from South Sudan and also from Africa, I am well-aware that the U.N. has been responsible for protecting refugees from danger and offering general management of the problem as well. This mandate has been carried on through its specialized agency the United Nations High Commission for Refugees (UNHCR).
Displacement is commonly characterized by deprivation and want due to the end of war and human rights violation. Therefore, it needs basic assistance from multilateral institutions such as UN the Red Cross and others. Equally, external intervention comes as a result of the violation of human rights or protection of the citizens of intervener.
Unfortunately for the IDPs, they are not recognized under international law and therefore are out of the UNHCR mandate. In 1992, the UN defined IDPs as "…persons who have been forced to flee their homes suddenly or unexpectedly in large numbers as a result of armed conflict, internal strife, systematic violations of human rights or natural or manmade disasters and who are within the territory of their own country."  This does not mean they are not helped at all. This help is rare and not under obligation. This means great suffering under IDPs conditions especially where the host state invokes the principle of sovereignty to block external intervention. It should be noted that the UN General Assembly resolution 46/182 affirms the importance of respecting a member's sovereignty in particular with regard to humanitarian assistance. Due to the principles of sovereignty and non-intervention, states assume responsibility for their own IDPs.
Specifically, refugee issues need the cooperation of the producing state and recipient state. It is the UNHCR that usually helps to coordinate assistance for the refugees. It is worth noting that the aftermath of flight (refugee) and displacement gradually become normal situation for the authorities concerned as the victims struggle to find a place in the social structure of the recipient community. Nevertheless challenges remain.
As earlier stated, it is fundamental to guarantee the safety of a displaced person. He is disorganized, dislocated and endangered. In the particular case of refugees, they are usually in danger of persecution by either the country of origin or the receiving state. The legal regime of the host country might compound the problem. The status of the displaced must be legally established. Besides persecution from the home country, the host might be hostile to the victims. This is why the intervention of third parties like the UNHCR proves relevant. Out of this consideration, repatriation of refugees is normally on voluntary basis for example when victims feel safe enough to return having realized that the original danger is no more. For example several south Sudanese, Somalia's Congolese etc. remain in Uganda and other states because they fear for their lives.
The displaced usually face lack of shelter. Make shift camps are usually common with IDPs where more problems are created. These camps usually lack water, sanitary facilities and epidemics might break out due to poor sanitation, congestion and poor hygiene. In certain instances large camps have been set up. For example camps for refugees from Somalia, Pakistan, and South East Asia, Rwanda etc. Even then host countries have insisted that they be temporary. Furthermore, it is never automatic that camps will be allowed. Land need to be provided and care must be taken not to set up a camp close to the border of the country of origin.
Food is never easy to mobilize for the IDPs and refugees. So is clean and safe water. In the early days of resettlement in the country of asylum food aid is required. The host government may purchase food locally or seek assistance from international relief agencies. According to the UN Convention on refugees, refugees with legal permission to live in the country of asylum may purchase their own food. Where authorities and weather conditions permit, refugees grow their own food such as in the cases of camps in Tanzania and eastern Sudan. Even then, supplementary food will be provided by local and external actors to people with special needs like children, pregnant and elderly.
Associated with food scarcity is water shortage. Displaced people need clean, safe and reasonable volume of water. Settlements far from water sources and those located in dry conditions have suffered immensely. For example Camps in Thailand, Sudan, Chad and Somalia and the list continues.
In addition medical services are hard to come by. Special and hard challenges are presented by large camps. To make it worse, such camps have poor shelter, sanitation, hygiene, feeding and supply of safe water. Such conditions promote illness some of which might be strange or in epidemic form. To attempt to counter the problem, local authorities in collaboration with external agencies like WHO, UNICEF etc. will often improve existing health services or put up new ones.
Among the displaced are children usually of school-going age. They need education. Problems related to these are several. Besides lack of land and school facilities, scholastic materials are not available. Even when they are available learning might be hindered by language barrier if say refugees study in Arabic while host society uses Swahili. Congolese refugees whose schools use French have suffered in Uganda where English is the school language and similar applies to refuges from South Sudan to Kenya.
Given this, international society needs to provide more substantial aid copped up by efficient and effective management from the countries involved, including the psycho-social aid like counseling and coordinated efforts from the U.N.
The World without Colonies – Dakhla without Potemkin Village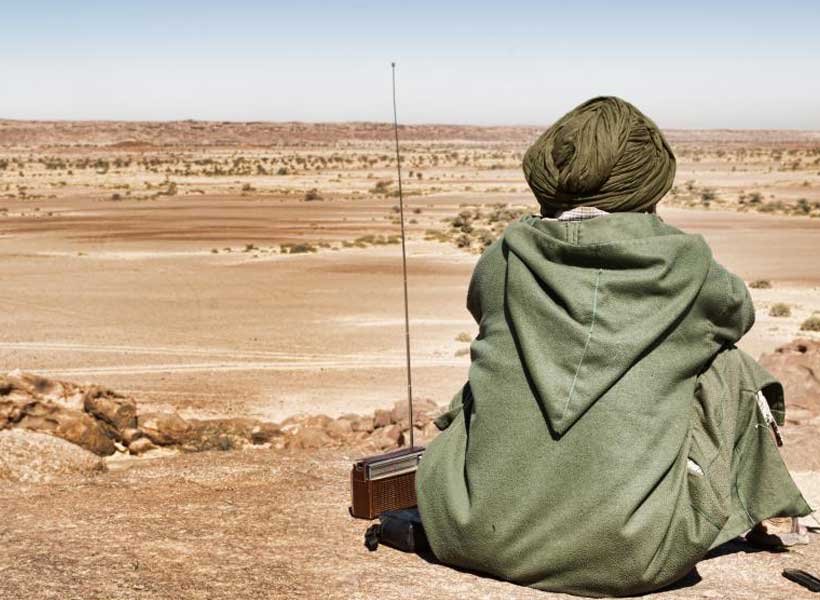 Last November marked forty two years since 350,000 Moroccans crossed into the Western Sahara as part of the staged manipulation called "Green March." November 6 is a dark day for the Saharawi people, because it epitomises Morocco's illegal military invasion and partial occupation of Western Sahara.
In October of 1975, the International Court of Justice had totally rejected Morocco's claim of sovereignty over Western Sahara, and having failed to win the legal argument, Moroccan King Hassan II responded with force. He ordered the Green March, a manufactured "civilian" invasion, which was (rein)forced with an deployment of 20,000 Moroccan heavily armed troops.
Legacy of Dictator Franco still alive
With Francisco Franco on his deathbed, the Spanish colonial forces that had controlled the territory since 1884 did nothing to resist the annexation. In fact, that time Spanish dictatorship struck a deal to cede control of the territory to Morocco and Mauritania. The "Madrid Accords" between Spain, Morocco and Mauritania deliberately excluded any representatives of the indigenous Saharawi people of Western Sahara – in the best fashion of neo-colonialism. Mauritania later relinquished its claim – applauded by all progressive word. However, Morocco has continued legacy of Dictator Franco and its occupation in defiance of international law and the world community calls ever since.
The Saharawi people refused to stand idly by and watch while their land was stolen. For fifteen years, the Frente POLISARIO resisted the invasion and fought a war with Morocco. In 1991 the Organization of African Unity (the precursor to the African Union) and UN – backed by the NAM/G-77, jointly brokered a ceasefire between the Frente POLISARIO, the legitimate political representatives of the Saharawi people, and Morocco with the agreement that the Saharawi people would be allowed to exercise its right to self-determination through a referendum. The Western Sahara nation is still waiting – its people divided between a brutal and oppressive Moroccan occupation in the west and the harsh desert refugee camps of southwest Algeria.
Western Sahara is divided by a 2,700 kilometers of sand "berm" that is littered with landmines and manned by tens of thousands of Moroccan troops. The landmines, in direct contravention of the Ottawa Treaty on anti-personnel mines, pose daily risks and dangers to the lives of the Saharawi population and their livestock in the liberated area of the territory. Those under occupation are denied basic human rights and freedoms; they are discriminated against and are frequently subject to arbitrary arrest, intimidation, detainment and torture. These areas are – by many independent accounts – some of the worst on planet earth. Those living in the refugee camps are exiled from their homeland – all that for decades, with new generations born under the refugee tends. The precariousness of this situation was highlighted recently when severe flooding destroyed the camps and created a major humanitarian disaster.
Morocco – Neocolonial Master-blaster
For decades, the legitimate representatives of the Saharawi people have followed a peaceful path towards liberation, patiently making their case to the world that they too deserve to exercise their fundamental right to self-determination – elementary liberty granted to any world nation. Saharawi do this knowing that they have the full weight of international law on their side and that no single country in the world recognizes Morocco's claim of sovereignty over Western Sahara.
Some of the strongest support for Saharawi right to self-determination comes from the African continent and the Non-Aliened Movement, where many countries have fought their own battles for freedom in recent history. Western Sahara is the last colony in Africa, classified by the UN as a Non-Self-Governing Territory, still awaiting a process of decolonization.
The AU (African Union) has been clear in its support, stating that "Western Sahara remains an issue in the completion of the decolonization process of Africa" that must be resolved. Many countries in Africa and around the world formally recognize the Saharawi Arab Democratic Republic, which is a full and founding member of the African Union. Morocco, on the other hand, is the only country in Africa that is not a member of the African Union due to its illegal occupation of Western Sahara. And still, the UN Security Council has chosen to ignore the calls of Africans, its African Union as well as the NAM to rid the continent of colonialism, oppression, flagrant brutality and economic plunder.
For over 25 years the UN Security Council has had the responsibility to facilitate a referendum on self-determination in accordance with the mandate of the UN peacekeeping mission in Western Sahara, tellingly called the United Nations Mission on the Referendum in Western Sahara (MINURSO). But France and few otherrP-5 (permanent members) of the Security Council have failed to live up to this obligation by acquiescing to, or in some cases assisting with, Moroccan obstruction of the negotiating process. In the context of this stalemate, it is incumbent upon the UN Secretary-General to point the finger at Morocco and acknowledge that it is the reason why the UN's efforts to resolve the conflict have ground to a halt. As a first step the UN Secretary-General must follow through on his promise to visit Western Sahara. This would at least send a signal to the Saharawi people that the UN is serious about resolving the conflict.
A new "Green March" every year in March
Unfortunately, what we are witnessing this mid Marchis again a bogus Dakhla Forum. This new form of "Green March" brings stashes of naïve officials and manipulated spectators – all free of charge. This 'summit' in the center of Concentration Camp has no deliberations, directional agenda or substantive brainstorming. It is rather a showoff, pathetic one. This lavish pampering of (mostly purely informed and misused) visitors in Potemkin Village of brutally enslaved and tortured Dakhla has only one aim – to desperately try to legitimize this unjust occupation. Regrettably, some of the delegates are either European National (MP) or EU parliamentarians (MEP) who are taking per Diams (rather incorrectly) from their taxpayers – besides being fully covered by Morocco with a business class travel and the first class accommodation for themselves and for their spouses. Finally, nobody in the EU approved MPs or MEPs to participate at dubious political whitewashing events contrary to their constituencies' official line – even charging their taxpayers for the non-existing costs.
It is hypocritical for the major Western powers, particularly some with the UN Security Council, to claim that they are the bastions of democracy and human rights while failing to stand up to Morocco when it denies the Saharawi people the basic right of self-determination. All Saharawi ask for is what their are owed under international law: the right to decide their own future.
Too often, the world has ignored the situation in Western Sahara because the ceasefire has held and Western Sahara nation has not returned to war. But the status quo is not sustainable. An increasingly restless generation of Saharawi youth will not accept that it is their fate to live and die without ever knowing freedom from occupation. The international community should take heed and live up to its responsibilities before it is too late.