Possibility of a New Round of Conflict in Sudan
On April 19 Sudanese President Omar Hassan al-Bashir declared that disputes with South Sudan would be solved by military means.
He also repeated that he would cease domination of the Sudan People's Liberation Movement (SPLM) in South Sudan. This declaration followed the day when al-Bashir declared war on this country and promised to overthrow the SPLM's authority in Juba. In his TV-address broadcasted by Sudan TV al-Bashir declared, "We have already decided to settle our problems by war" and "square all accounts between the two countries".
Al-Bashir's reaction was the response to the loss of control over Heglig which is one of main oil regions in Sudan. Sudanese Army managed to prevent intervention of the largest rebel group in Darfur Justice and Equality Movement (JEM). With the support of South Sudan Army this formation tried to pass Heglig to Kauda in order to join the main rebel forces in South Kordofan. However, on April 10 after counterattack of the 4th division of Sudan People's Liberation Army (SPLA) South Sudan took control over about 75% oil deposits remained within the territory of Sudan after its partition.
Analysis and Forecast
We consider that current battles between Khartoum and Juba have gone beyond the conflict stipulated by current contradictions relating to distribution of oil export revenues. Seizure of Heglig by forces of South Sudan has become an obvious violation of territorial integrity of Sudan. In addition, it is significant that previously al-Bashir many times declared his readiness to negotiate on wide range of matters provided government of South Sudan[1] undertakes to cease supporting armed groups in Blue Nile and South Kordofan. However, at the beginning of April an operation in Heglig performed by part of ruling elite of South Sudan headed by President S. Kiir ruined ratification of agreement obtained in the course of negotiations in Addis Ababa during March-April 2012. Thus, according to our estimates, today actions of South Sudan are directed more on erosion of al-Bashire's regime than on reaching agreements concerning division of oil export revenues. Today it becomes obvious that there is no alternative to sustainable export routes for oil supply from South Sudan within mid-term period. However, continuing confrontation between these countries shall facilitate worsening of political situation, humanitarian crisis development and, as a result, further destabilization of the situation in region.
Keeping tension in relationship with Juba promotes split in North Sudan elite, restricts financial opportunities for Khartoum and weakens it. Cutting Khartoum off financial flows leads to strengthening of Khartoum political forces opposed to al-Bashir regime such as, e.g. of National Congress Party (NCP) and its leader Hassan al-Turabi. His alliance with Sudan Revolutionary Front may launch rebellion mechanism in Sudan according to Lybian scenario.
However, according to our opinion fall of al-Bashir's regime is unlikely to lead to positive outcome for Juba. In connection therewith recent conflicts must, for both Kiir's and al-Bashir's environment, present more reasons for further bilateral negotiations on tenders for export revenues distribution.
At the same time, such policies may be corrected by means of interference and interests of external players. Thus, on April 10 in port of Mombasa, Kenya, two ships were unloaded carrying Chinese weaponry and military equipment for Juba.
China's interest in support of South Sudan is stipulated by several factors. First, its support may allow Beijing to increase diversification of oil supplies which already make 5% of PRC's carbon import and 80% of oil fields in South Sudan are owned by Chinese CNPC. Such diversification shall lower risks for Beijing in case of situation exacerbation around Iran which is one of largest energy carrier suppliers to China.
Secondly, PRC is large investor in Greater Nile Oil Pipeline which is object of conflict between the two countries in matter of oil export revenues distribution. Beijing is also the largest shareholder of two leading Sudanese oil extraction consortiums and investor in railroad infrastructure. However, after declaration of independence of South Sudan and loss of the most part of the oil deposits al-Bashir's regime has activated contacts with Persian Gulf countries. The result of this was contract with Saudi Arabia on provision for use of 2 million acres in Port Sudan district for the purposes of agricultural farm construction. The contract provides for establishment of Saudi jurisdiction within the territory and exemption of all types of taxation for investors. The Project is directed to provision of KSA with all necessary food products within 75% of total import volumes what will lead to decrease of export share to Riyadh from USA, India and Australia[2]. In addition, this will allow Sudan itself to provide food security. This step is an obvious convergence between Sudan elite and Gulf countries. In the context of "Arab vector" strengthening it is necessary to consider Khartoum initiatives relating to establishing confederation with Egypt which may be regarded as an attempt to escape under the wing of "Muslim Brotherhood".
Similar diversification on the part of Sudan reduces investment opportunities for China, which is actively purchasing agricultural lands on African continent on one side and, on the other side, inflicts strike on Washington's influence on Arabian monarchy. Political and economic convergence between Khartoum and KSA and Gulf countries might become trigger for growth of pressure on al-Bashir.
We consider that the key target of current processes within the region is review of territorial status of Abyei district with largest undiscovered oil reserves of potential exceeding that of South Sudan. Activity of rebels close to Juba may provide return to Abyei of Dinka tribe representatives dominating in South Sudan. This will create conditions for raising a question of Abyei and Juba merger. This scenario will allow for cutting Khartoum off promising oil fields, decreasing financial takings and thereby reducing opportunities for further islamisation of the region by Sudan.
Thus, we think that granting independence to Juba is not the end of Sudan split. This can explain restrained reaction of the West to Juba's operation in Heglig.
---
[1] Boundary demarcation, oil matters, citizen and group status.
[2] It is significant that South Sudan in its turn also activates agricultural projects, however, with Israel.
The Transitioning Democracy of Sudan
Sudan has been the focus of conflict for much of its six decades as an independent nation. Despite being an anomaly in a region crippled with totalitarian populism and escalating violence, the country hasn't witnessed much economic or political stability in years. While the civic-military coalition, leading a democratic transition towards elections, has managed to subside the fragments of civil war, growing hostility in the peripheries has begun threatening the modest reforms made in the past two years. The recent coup attempt is a befitting example of the plans that are budding within the echelons of the Sudanese military to drag the country back into the closet. And while the attempt got thwarted, it is not a success to boast. But it is a warning that the transition would not be as smooth a ride as one might have hoped.
The problems today are only a reflection of Sudan's issues in the past: especially which led to the revolution. The civil unrest began in Sudan back in December 2018. Sudan's long-serving ruler, Omer al-Bashir, had turned Sudan into an international outcast during his 30-year rule of tyranny and economic isolation. Naturally, Sudan perished as an economic pariah: especially after the independence of South Sudan. With the loss of oil revenues and almost 95% of its exports, Sudan inched on the brink of collapse. In response, Bashir's regime resorted to impose draconian austerity measures instead of reforming the economy and inviting investment. The cuts in domestic subsidies over fuel and food items led to steep price hikes: eventually sparking protests across the east and spreading like wildfire to the capital, Khartoum.
In April 2019, after months of persistent protests, the army ousted Bashir's government; established a council of generals, also known as the 'Transitional Military Council.' The power-sharing agreement between the civilian and military forces established an interim government for a period of 39 months. Subsequently, the pro-democracy movement nominated Mr. Abdalla Hamdok as the Prime Minister: responsible for orchestrating the general elections at the end of the transitional period. The agreement coalesced the civilian and military powers to expunge rebellious factions from society and establish a stable economy for the successive government. However, the aspirations overlooked ground realities.
Sudan currently stands in the third year of the transitional arrangement that hailed as a victory. However, the regime is now most vulnerable when the defiance is stronger than ever. Despite achieving respite through peace agreements with the rebels in Sudan, the proliferation of arms and artillery never abated. In reality, the armed attacks have spiraled over the past two years after a brief hiatus achieved by the peace accords. The conflict stems from the share of resources between different societal fractions around Darfur, Kordofan, and the Blue Nile. According to UN estimates, the surging violence has displaced more than 410,000 people across Sub-Saharan Africa in 2021. The expulsion is six times the rate of displacement recorded last year. According to the retreating UN peacekeeping mission, the authorities have all but failed to calm the rampant banditry and violence: partially manifested by the coup attempt that managed to breach the government's order.
The regional instability is only half the story. Since the displacement of Bashir's regime, Sudan has rarely witnessed stability, let alone surplus dividends to celebrate. Despite thawing relations with Israel and joining the IMF program, Sudan has felt little relief in return. The sharp price hikes and gripping unemployment which triggered the coup back in 2019 never receded: galloped instead. Currently, inflation runs rampant above 400%, while the Sudanese Pound has massively devalued under conditions dictated by the IMF. And despite bagging some success in negotiating International debt relief, the Hamdok regime has struggled to invite foreign investment and create jobs: majorly due to endemic conflicts that still run skin-deep in the fabric of the Sudanese society.
While the coup attempt failed, it is still not a sigh of relief for the fragile government. The deep-rooted analysis of the coup attempt reveals a stark reality: the military factions – at least some – are no longer sated in being equal-footed with a civilian regime. Moreover, the perpetrators tried to leverage the widening disquiet within the country by blocking roads and attempting to sabotage state-run media: hoping to gain public support. The population is indeed frustrated by the economic desperation; the failure of the coup attempt means that people have still not given up hope in a democratic government and a free-and-fair election. Nonetheless, it is not the first tranche of the army to rebel, and it certainly won't be the last. The only way to salvage democracy is to stabilize Sudan's economy and resolve inter-communal violence before leading the county towards elections. Otherwise, it is apparent that Bashir's political apparatus is so deeply entrenched in Sudan's ruling network that even if the transitional government survives multiple coups, an elected government would ultimately wither.
Money seized from Equatorial Guinea VP Goes into Vaccine
As a classic precedence, the Justice Department of the United States has decided that $26.6m (£20m) seized from Equatorial Guinea's Vice-President Teodorin Nguema Obiang Mangue be used on purchasing COVID-19 vaccines and other essential medical programmes in Equitorial Guinea, located on the west coast of central Africa.
"Wherever possible, kleptocrats will not be allowed to retain the benefits of corruption," an official said in a statement, and reported by British Broadcasting Corporation.
Obiang was forced to sell a mansion in Malibu, California, a Ferrari and various Michael Jackson memorabilia as part of a settlement he reached with the US authorities in 2014 after being accused of corruption and money-laundering. He denied the charges.
The agreement stated that $10.3m of the money from the sale would be forfeited to the US and the rest would be distributed to a charity or other organisation for the benefit of the people of Equatorial Guinea, the Justice Department said.
The UN is to receive $19.25m to purchase and administer COVID-19 vaccines to at least 600,000 people in Equatorial Guinea, while a US-based charity is to get $6.35m for other medical programmes in Equatorial Guinea.
Teodorin Nguema has been working in position as Vice-President since 2012, before that he held numerous government positions, including Minister of Agriculture and Forestry. Known for his unquestionable lavish lifestyle, he has been the subject of a number of international criminal charges and sanctions for alleged embezzlement and corruption. He has a fleet of branded cars and a number of houses, and two houses alone in South Africa,
Teodorin Nguema has often drawn criticisms in the international media for lavish spending, while majority of the estimated 1.5 million population wallows in abject poverty. Subsistence farming predominates, with shabby infrastructure in the country. Equatorial Guinea consists of two parts, an insular and a mainland region. Equatorial Guinea is the third-largest oil producer in sub-Saharan Africa.
African Union's Inaction on Ethiopia Deplorable – Open Letter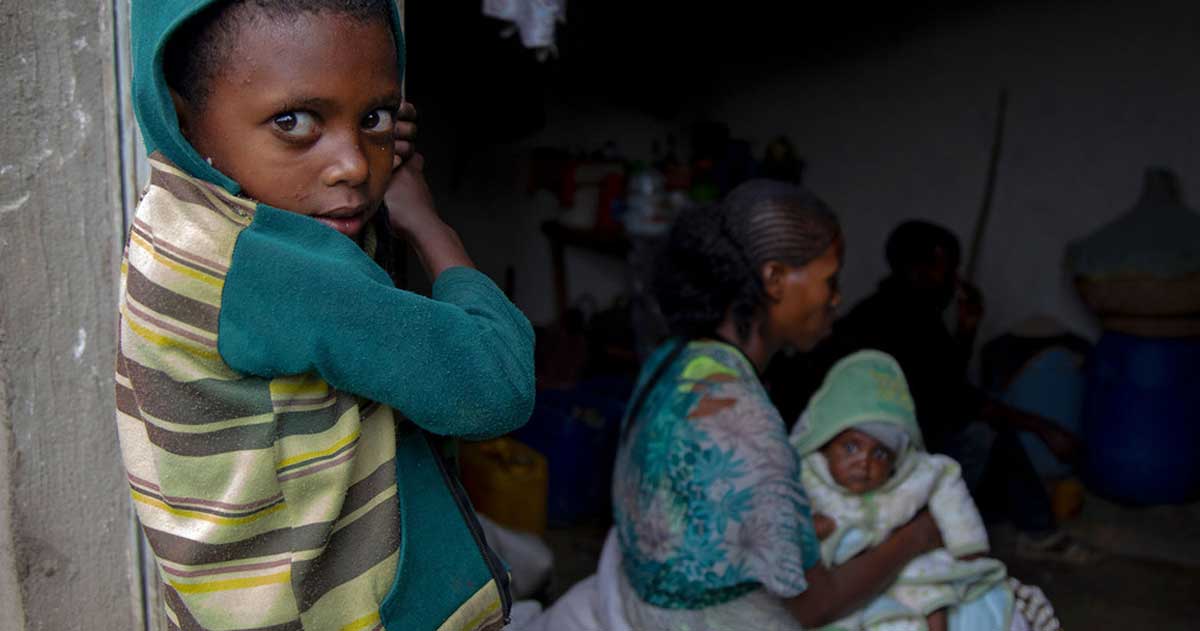 A group of African intellectuals says in an open letter that it is appalled and dismayed by the steadily deteriorating situation in Ethiopia. The letter, signed by 58 people, says the African Union's lack of effective engagement in the crisis is deplorable. The letter calls on regional bloc IGAD and the AU to "proactively take up their mandates with respect to providing mediation for the protagonists to this conflict".

The letter also asks for "all possible political support" for the AU's Special Envoy for the Horn of Africa, Olusegun Obasanjo, whose appointment was announced on August 26, 2021. A United Nations Security Council meeting on the same day welcomed the former Nigerian president's appointment.

Earlier in August 2021, UN chief Antonio Guterres appealed for a ceasefire, unrestricted aid access and an Ethiopian-led political dialogue. He told the council these steps were essential to preserve Ethiopia's unity and the stability of the region and to ease the humanitarian crisis. He said that he had been in close contact with Ethiopian Prime Minister Abiy Ahmed and had received a letter from the leader of the Tigray region in response to his appeal. "The UN is ready to work together with the African Union and other key partners to support such a dialogue," he said.

August 26, 2021 was only the second time during the conflict that the council held a public meeting to discuss the situation. Britain, Estonia, France, Ireland, Norway and the United States requested the session.

Fighting between the national government and the Tigray People's Liberation Front broke out in November 2020, leaving millions facing emergency or crisis levels of food insecurity, according to the United Nations. Both sides have been accused of atrocities.