India Toying with Dangerous Cold Start War Doctrine
The article in non-Asian entities would particularly need to be read in the context of almost perennial hostile relations prevailing between India and Pakistan since independence from colonial rule in 1947. Britain gave up this rich colony to avert the replay of events that occurred to some other European powers while leaving their African colonies in blood of the natives and considerably bruised themselves.
Britain left in haste, leaving many thorny territorial division issues between India and Pakistan unresolved, 'Kashmir' the major one. The state had predominantly Muslim population but a Hindu chieftain ruled it. There have been military conflicts of varying intensity between India and Pakistan in 1948, 1965 and 1971, the last being more devastating for Pakistan when India also helped public revolt against Pakistan by launching full-fledged military offensives and its eastern wing, erstwhile 'East Pakistan' was clipped that emerged as Bangladesh. Thus, the hostility simmers, forcing both the countries to maintain large standing armies as of operational necessity. India and Pakistan now possess nuclear weapons, which means looming war scenario, has an added dangerous dimension to it. Some major powers and the beneficiaries are happy with threatening status quo in Kashmir.
The simmering hostility nourishes their national interests perhaps better than the resolved conflict would do. Hence, no effective arbitration has been attempted ever by any power or organization except UN in early years of their inception by adopting Resolutions 38(1948) and 47(1948), which recognized Kashmiris right to choose between India and Pakistan through a plebiscite. India concurred initially but later backtracked. Tragedy of the time is that the Subcontinent remains prone to a horrific nuclear conflagration, possibly at the cost of world peace. (Assume the views expressed below are of author's and may not be construed as of the publishing source or Pak Army).
"I disapprove of what you say, but I will defend to the death your right to say it."
—Voltaire
Indian Military 'Cold Start Doctrine' (CSD) for war surfaces occasionally in Indian and Pakistani media as an unexplored paradigm. The opinion makers enjoy Voltaire's philosophy support across the board, that in the third millennium globalized world politics, has become synonymous to the 'Controversy Theory' which allows the scholars perceptional as well as approach variations while evaluating any concept, doctrine or theory. Even Voltaire was not spared by 'controversy'. While it is usual to attribute the above quote, for instance, to Voltaire, there is considerable evidence that in fact Evelyn Beatrice Hall wrote it in her 'The Friends of Voltaire' under a pen name, Stephen G. Tallentyre.
CSD is very high-sounding concept with its compulsory corollary ambiguity and those not possessing deep insight to the operational methodology tend to bolster its psychological fall out on the Pakistani readership, which is the only significant gain so far for India. Wittingly or unwittingly, its interpretation through plethora of contemporary theories projects it like an intricate myth if not monster. At times, it virtually appears that the war would flash like a bolt that would mince Pakistan's military retaliatory capability to the dust unless some big 'ifs' were not resolved by Pak Army. It is therefore pertinent to put the threat, haunting world peace in real perspective that had a brush with almost an imminent nuclear conflict in early 2002.
The roots of CSD like doctrine were nourished more by the unbridled euphoria of a maverick Indian Army Chief than by operational necessity. General Krishnaswamy Sundarrajan, besides being an architect of several brilliant episodes as well as reverses, was perceived by Indians to have carried a feather in his cap called Operation Brasstacks. Commencing in July 1986 as a war game, it developed into an ever-biggest exercise in Asia when air, artillery, armor and mechanized formations' 'blitzkrieg-like' integrated deep offensive strategy was tested. The much-trumpeted exercise reached its crescendo in December 1986, employing three strike corps (I Corps-Mathura, II Corps-Ambala and XXI Corps-Bhopal) along Indo-Pak southeastern borders but to the misfortune of Indian Chief, Pakistan had shrewder military strategist, General Zia-ul-Haq who lie in wait to let Indian Chief put all his eggs in one basket, Rajasthan. Before he went with broad smile to launch cricket diplomacy in India, he ordered his Army reserves in the North to sally unobtrusively from army garrisons by the time Sundarji (Indian Chief's short name) had achieved optimum assembly of forces comprising nine divisions excluding the holding corps, in Rajasthan. It was fantastic move by Pak Army and a masterpiece work of ISI and military intelligence outfits. Soon in Pak Army GHQ, heap of signal interception reports (sinrep) indicated that scramble back from Rajasthan to their original battle locations was ordered to all the Brasstacks forces immediately. When a formation complained of lack of transport, a sinrep indicated, it received prompt advice to use all mobility means, even obsolete like bull carts. Thus some young Pakistani officers, referred to 'Operation Brasstacks' in light vein as 'Operation Bull Carts'. Sundarji's dream of flashing saber like masterstroke to cut Pakistan into two halves simply crashed in the sand dunes that he had nurtured all along to eliminate status quo in operational equation between India and Pakistan prevailing since 1947. Thanks to Rajiv Gandhi, Indian Prime Minister who rescued Sundarji by agreeing with Gen Zia-ul-Haq to de-escalate the conflict in February 1987. Later Sundarji candidly admitted his failure, saying, he had over reached with Brasstacks. Not many people know the severity of dilemma Indian Army intended to create in the region and the reverses it faced in the process.
Briefly, one would put here the heightened concern for lack of strategic equivalence between the forces system of the two countries to rest by maintaining that it cannot be achieved in number game, as Pak Army is in comfortable position without it vis-à-vis country's weak economy. Jonathan Marcus, a BBC defense correspondent had also observed in 2003, "In straight numerical terms of population, economic might, military manpower and equipment it is almost meaningless to speak about an India-Pakistan balance". Nevertheless, through persistent sharp scrutiny of Indian Army doctrines that are 'war-gamed' by Pakistan without laxity ever and her expansion as well as modernization, Pak Army has taken some potent measures by regrouping, modernizing and at times resorting to modest new raising of forces level to keep adversary's hostile designs in effective check. Strategic imbalance, for several reasons, would remain Pak Army's perennial friend and it has to coexist with it. Pak Army has some spare arrows in the bow to act as force multipliers in the power game like its ever readiness to counter war as a cherished ideological duty, conventional or nuclear if it is thrust upon it and exploiting geo-strategic advantage that geography renders it. Pak Army is in position to deploy and employ holding corps as well as reserves in a manner that achieves effective counter level, yet with remarkable economy of effort. It has overwhelming edge in time and space factor and hence expeditious assembly of forces and convenient readjustment of the forces posture is possible if a hypothesis unfolds, other than the one on which defensive/offensive maneuver is mounted. Thus, its strategic orientation remains superior, allowing it to operate on interior lines, an advantage that Indian army cannot achieve.
Instead, India has to maintain Eastern Command far away for Chinese and Bangladesh borders as well as Northern Command for Chinese border and Pakistan Northern Areas/Line of Control. Western, Southern and South Western Commands remain poised against international borders with Pakistan while Central Command is in the depth at Lucknow because it has to meet certain operational contingencies in different directions. On achieving credible nuclear deterrence, Pakistan stands compensated for Indian preponderance in the conventional forces ratio while Indian nuclear claw has also been defanged that she would have been rattling on Pakistan every now and then. In fact, Sundarji's venture of 1986-87, in all probability was driven by such hypothesis that Pakistan would resort to 'diplomacy' means only to de-escalate once haunted by the specter of Indian nuclear force projections and not confront India by mobilizing its holding or punch formations for war. Their hypothesis was way off the mark.
Despite such reverses, however, the flare for concept of simultaneity, targeting more than one objective at a time, lightening strikes against deep objectives in a theatre and destruction of Pakistan Army lingered on among Sundarji's subordinates. On the contrary, three years of evaluation of Sundarji's finesse enabled Pak Army to further fine tune its offensive as well as defensive plans. Not content with it, General Mirza Aslam Beg, Pak Army Chief, kicked off yet another mega exercise, 'Zarb-e-Momin' (Stroke of a Believer) in 1989 in Central Punjab that the world rated as the beginning of Pakistan Army 'glasnost' ensuring that posture-balance was maintained to preempt any mischief from the adversary.
Foxland and Blueland wrestled for several weeks at the final stages of exercise with troops. Chief Control HQ at Sargodha, assisted by Blueland and Foxland Senior Controls, orchestrated the entire conduct, monitoring and evaluation. Three corps, two armoured brigades, two artillery divisions, an air defence division and the Pakistan Air Force participated….Fourteen new concepts were tested; many vital lessons were learnt.The events were covered by national and international media. Several international delegates, Asian as well as Western, visited and were briefed including the leaders of, what Zbigniew Brzezinski also called them, the holy warriors. Gulbadin Hikmatyar, Prof Burhanudin Rabbani, Sibghatullah Mujadadi, Abdul Rab Rasul Sayyaf and Mulvi Younis Khalis were prominent. Some observations, they made, were point black and dictated by their grip on war making strategy. Over all the visiting delegates appreciated, the conduct that was meticulous and agreed that Blueland maneuvers could blunt Foxland offensives. That was precisely the message Gen Beg had intended to convey across the border.
Indian Military hierarchy's frustration with what Sundarji had left for them as a model doctrine, employing three strike corps in 'blitzkrieg' style, grew worse in the wake of 'Operation Parakaram' that trailed December 13, 2001 attack on Indian Parliament. Mobilization of Indian army was ordered on 18 December 2001 to maul Pakistan severely for its alleged involvement that India detected 'marvelously' in just about three days time. Other than a few leading powers, world was oblivious of the Indian 'responsibility' to spark off an inferno in the Subcontinent. However, assembly of Indian forces was sluggish and stretched over three weeks. In the mean time, President Musharraf played his cards by ordering formations to occupy battle locations. He also gave a 'turn about' address to the nation, renouncing 'Jihadis' to woo Western sympathies, particularly of US that could not afford to see Pakistan switch its forces from Western to its Eastern borders. International actors' intervention averted the conflict. Thus, masked operational lacunas in Indian Army planning, surviving comfortably hitherto fore, came under sharp scrutiny. Walter Ladwig III of Oxford University clearly saw the flaws in Indian's war making ambitions like loss of strategic surprise, large size of strike forces that forced a long gap between political decision and military action and finally denuding of holding corps of any offensive punch. Hence, it was imperative to evolve a doctrine that should over-ride such weaknesses of one of the largest standing armies in the word that had clung to defensive-defence strategy since partition. In other words, a dangerous conflict averted in 2001 led to Indian pursuits that are more lethal in the realm of deceptive war making in all forms.
Indian Army Chief, General Padmanabhan unveiled CSD in April 2004. Could it be summed up as a novel and brilliant idea? Certainly not because it carried conspicuous Sundarji's stamp with mix of Indian Army Chief's astuteness who managed now to substitute Sundarji's lightening 'blitzkrieg-like' deep offensives doctrine with sharp and crisp shallow multiple strikes called CSD, also claiming to knock out their own holding and offensive corps' capability gaps. In other words, now Indian defensive corps could contribute as effectively as strike corps, at least hypothetically and the latter were to become known as Integrated Battle Groups (IBGs). Media leaks suggested that initially Indian army would constitute eight IBGs and each would be a concentrate of firepower and mobility under lavish air umbrella, built upon division size armor or mechanized formation with ability to operate as groups or sub-groups executing independent operations within the Group's area of operation. The destruction of Pakistan Army has been retained as most lucrative objective, employing tremendous firepower and state-of-art means of ground as well as aerial mobility that would interdict and destroy its reserves, comprising mechanized formations.
General Padmanabhan's brand of CSD sounded fantastic, as did Sundarji's blitzkrieg and concept of simultaneity during peacetime about a decade earlier. Once the military logisticians, assembly of forces experts and their Ordnance Corps would have sat together to formulate the inventories to equip the Army with Padmanabhan's long indent for latest machines, weapons and munitions, finance organ of Indian Government would have shuddered. Commenting on CSD within a month of its unveiling in his May 2004, what he called, strategic paper, Dr. Subhash Kapila, almost had rub with the vision that CSD could not be harnessed militarily as per the perceived scales and if proceeded with, it would amount to asking for moon. He wrote as an indirect admission, "The unveiling of a new war doctrine throws up a host of factors for discussion in terms of why a new war doctrine is required, what are the attendant factors in putting it into operation, the limiting factors that may come into play…". Commenting three and half years later in December 2007, Dr. Subhash Kapila's apprehensions further blossomed. He even argued to defer CSD until 2010 because, "India's COLD START WAR DOCTRINE woven around the operational concept of offensive operations at the very outset of hostilities cannot proceed towards success on Indian Army undertaking military operations with incomplete military inventories…". Hence, it says all to conclude that CSD is a concept on paper and may be nothing more than at experimental stage with old clattering machines. Conversely, maintaining vigilance about an adversary is the hallmark that Pak Army must observe. For its consumption, it has to underscore the need for meeting an adversary in the battlefield as if they are equipped right now to the needle details. Indian endeavor to fling strategic surprise on Pakistan as a pre-emption strategy must be checkmated by covert peacetime measures so that its forces instinctively remain out of their bite through ruses, well conceived by military leadership even when the war balloon has not gone up yet.
One would not question Indian Army's prerogative to equip its forces to any limit but a pertinent question comes up here. Why did General Padmanabhan switch to intense multiple SHALLOW maneuvers concept? Obviously, the answer is that in the presence of nuclear strike capability with Pakistan Army, there has to be a limited war on the cards. In other words, the change of heart did not emanate from his vision but driven by a compulsion, forced on Indian army under the obtaining politico-military environments. Therefore, CSD has another inhibiting factor that Indian battle sweeps have to remain short of reaching nuclear retaliation threshold. Answer becomes a question again if one asks the proponents of CSD that when India initiates conflict under the label of limited war, how friendly India would remain with Pakistan to keep the war under 'limited' tag. Do the adversaries prescribe the counter measure levels to each other? What India marks as limited objectives, in Pakistan Army reckoning they might not be 'limited' category? Military will and intentions on two sides have to differ because they work against each other. Though Pakistan would never ever be nuclear button-happy-power but when destruction of our Army is envisaged by CSD, that is the center of gravity of our survival, how would Indian war wizards ensure that Pakistan would desist from using nukes, particularly once Pakistan Army's concept of operations hinges on offensive-defence strategy? About the nukes, Shireen Mazari says, "Pakistan's nuclear escalation ladder has only 'one rung'." Thus, she seals the argument.
The proposition would remain dangerous when India intends resorting to such measures like CSD under the assumption that by subjecting Pakistan to retribution, it would desist from proxy war in Kashmir that Pakistan denies. Instead, Pakistan maintains that Indian state terrorism has pushed Kashmiris to the brink. The scholars, world over have labeled CSD as dangerous to execute on prefixed speculations based on tunnel vision. CSD creates space of legitimacy for Pakistan to demand from India to rub off its intrusive footprints in Baluchistan, FATA, Pak-Afghan border areas and thus leverage for escalation of crisis is afforded to Pakistan to recover its internal stability. On Pakistan side, there is undue haste instead to sacrifice all its national interests and strong diplomacy pivots without India shifting from its non-yielding stance by an iota. Affording India the facility of trade corridor to Central Asia through Pakistan and granting 'Most Favored Nation' status while 'Kashmir' wound still festers since decades, would be a folly with no parallel. Indian military collaboration with Israel is also a cause of change in Indian overtone when she talks of military ventures or handles Kashmiri demonstrations in mode and severity parallel to Israeli handling of the Palestinians' demonstrations. With Israel colluding now with Indian military extensively, resentment against Israel has grown manifold in Pakistan though, it did not enjoy a favorable score since inception of state of Israel.
India has to realize that its stakes in regional peace are far greater than Pakistan and hence its unimpeded economic spiral would be a factor to force India to reach for reconciliation with Pakistan in an earnest manner. Seeking 'peace' through dialogues and negotiations fervently by both the powers is the ultimate option they would have to embrace but an early embrace would augur well for the regional as well as for the world peace. Powers that have the clout with India and Pakistan must facilitate the adversaries to reach at workable solution. International community is also encumbered with the responsibility to caution India to desist from such momentary madness of 18 December 2001 that could have far-reaching repercussions beyond remedy.
Dr.Makni (his acronym) is also an author of a book: "The New Great Game: Oil and Gas Politics in Central Eurasia". (irsri@hotmail.com)
The problem of pellet guns in Kashmir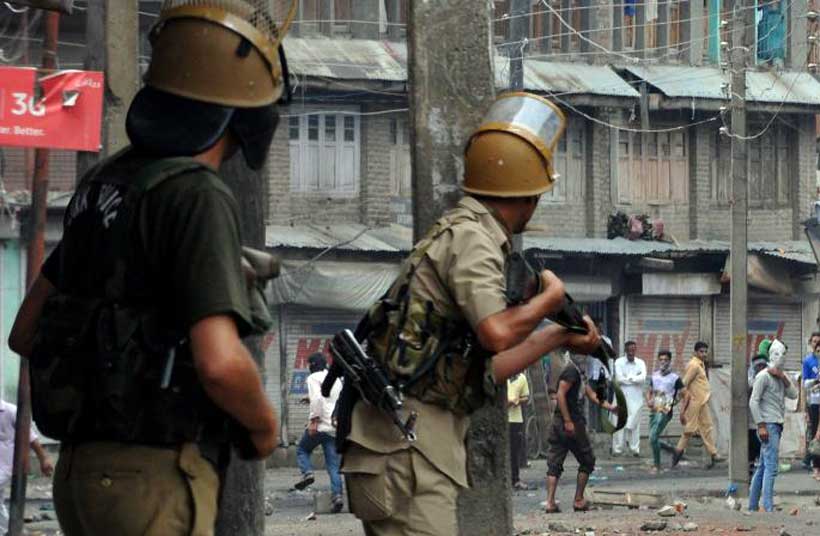 Jammu and Kashmir is the only northern state of the Indian union dogged with an overridden unhealthy political atmosphere. The valley of Kashmir is beset with a major governance deficit which has given renewed impetus to the dissenting voices of the masses day in and day out. Dissent is the hallmark of a democracy which acts as a medium for the expression of the masses against the system. There are certain rights and duties guaranteed by the Indian constitution for the citizens, including the right to freedom of expression and right to life. Caught in the quagmire of a political crisis that has deeply permeated the society, the people in Kashmir from time to time vent up their dissent. Hartals are the tools for the masses through which they ventilate their pent up emotions. Kashmir is not a different case. It is also amuck with crisis and caught in a looming distress day in and day out. Kashmir is the most sensitive zone of the whole Asian sub-continent, where situations turn awry with the passage of time, like the seasons of the year and is the only state of the Indian Union where there has been a reckless use of the pellet guns without any regard for the precious life of the common man. This is a sort of dichotomy.
The use of pellet guns is a major problem which has not only maimed, blinded and killed the masses, but also shaken the collective conscience of the people, who have fallen prey to a different approach of dichotomy of the government. The killing of militant commander Burhan Wani in 2016 brought about a volcanic eruption in valley which not only deteriorated the situation in Kashmir, but also increased the massive alienation of the masses. The waves of grief and anger against the day-to-day killings and maims that the people felt increased with each passing day. In order to control the crisis, the security agencies used the deadly pellets which caused heavy damage to the sufferers. More than 1200 people lost their vision in 2016. According to a report of State Human Rights Commission (SHRC), more than 75% people suffered injuries due to pellet guns, ranging from minor to major in 2016.There was a heavy loss of life.
Although small in size, these black metallic balls have deteriorated our young generation. The use of pellet guns has wreaked crisis in Kashmir. For the security agencies, it is meant to disperse the crowds, but, for the common masses, it is a problematic affair. Pellet guns are pump-action shotguns which fire a cluster of small, round, metal pellets with high velocity over a broad range.
Recently, after the killing of a militant from Pahalgam area during the anti-establishment protests, a number of people were injured due to pellet A nurse working in the same area personally told me that we healed at least 100 plus pellet injured victims. The bloody Sunday of this year's April and the subsequent clashes of the protestors with the security agencies left many injured, with multiple cases of pellet injuries to the eyes of the protestors.
Naseer Ahmad Bhat of Seer Hamdan, Anantnag was killed by the security forces during the post-Burhan phase of 2016 protests in Kashmir. He was an able worker and a good cricketer who fell silent to the pellets. Not only the collective conscience of the people was shaken, but also a state of disparity ensued. These deadly pellets have not even spared the school going children and snatched the power of seeing of the victims. Insha, a pellet victim who passed her matriculation examination last year despite odds is an inspiring hope for the likewise victims.
Pellets cause a number of biological ramifications in the victim, like the loss of vision, the state of paralysis, in case, the damage is caused to the spinal cord, defacements, and death in case of damage to the vital organs of the body, like, heart, kidneys, lungs, brain, etc. Moreover, the pangs of guilt that a victim suffers in silence dishearten one and all. The use of pellet guns as a crowd-control method during protests, whether in case of cordon and search operations (CASO) or common protests has added a volley of questions to the psyche of the common man? Being a part of the Indian union, that two acing the crown, Kashmir has been treated otherwise all through the passing times. People have got million queries, but, there are no solid answers to their problems and subsequent tactful solutions.
The substitution of pellet guns with PAVA shells can in no way control the crisis. The way people of other parts of the country are treated should form a close semblance in case of protests in Kashmir. Why the security forces are using pellets and bullets against the people whom the system claims with a sense of belonging. There can be other alternatives, like the use of water cannons without any damage and subsequent ensuing crisis that engulfs the society and creeps the psyche of the common men. If this is the notion of the system to punish dissent, then dissent itself takes a u-turn of additions and alterations with the passage of time. The bleeding valley is giving a close call for one and all to unite and ensue a state of peace and order. There is an urgent requirement of the administrative and political will to stop the use of pellet guns in Kashmir.
Whatever is happening to the people of Kashmir has not been experienced by the other people of the country. After all, it is a question of humanity. People suffer out of the ways as circumstances decide or may be destined otherwise. But to expect a peaceful valley without the intervention of a political will would be an underestimation of statements. There is a dual intolerance in Kashmir, one from the people and next from the system. The systematic targeting of the protestors from a point blank range irrespective of regard for the human life has shattered several families in Kashmir
Kashmir is passing through the phases of testing times with each passing day. The ugly turn of the situations and recurring events and the amateur dealing of the same has created an unhealthy atmosphere everywhere, where people have lost faith in the governance systems. The safety and security of every Tom, Dick and Harry is the looming question of the hour. Exits from dwellings and adieus from home don't guarantee the safe return of the leavers. The interlocutor of the centre in vale, Mr. Dineshwar Sharma once reiterated that, 'the priority is to prevent Kashmir turning into Syria'. The imbroglio has crippled the educational scenario, down slowed the economy, increased the unemployment, but, above all, the ultimate question is the redressal of the problem at stake, which for God sake can erupt into a lava-laden volcano one day and engulf the whole peace, stability and order of the South Asia, if not tactfully handled in the current times by the government.
The victory of BJP at the centre with the thumping majority after the 2014 Lok Sabha elections with the slogan of 'minimum government, maximum governance' falls short of words and has partially failed in the state of J&K.The killings of the common masses are in no way remedies to the political ailments. There should be the ultimate regard for the human lives. Why has the blood of the people become so cheap .When will peace return to the valley of Kashmir? The government of India had constituted an expert committee in July 2016 to explore other possible alternatives to pellet guns as non-lethal weapons. Although, the committee submitted its report and the recommendations were taken into account by the government for implementation. But, what happened afterwards lies in the public domain for discussion. The use of pellet guns is tantamount to the violation of rights of the people.
In order to direct the valley towards the state of peace and development, the role of multiple players of India, Pakistan and Valley is necessary. This way the government can make a significant contribution in the restoration of normalcy. The need of the hour is the unity of all the stakeholders of the society, like government, non-governmental parties, NGO's, etc. to help these pellet victims via financial or other means.
Although, there has been a strong criticism of the use of pellet guns not only at the local level ,but also at the international level, but the main part of the problem resolution lies with the government of India and the state. Although, much has been said and written about the people of Kashmir with the flow of waters of the river Jhelum, but the stability of the region is a farfetched dream. Here, comes the role of the government into play. The use of pellet guns against the dissenting masses has wreaked havoc and wounded the collective psyche of the people, particularly those who have lost their near and dear ones due to the deadly metallic balls. Those who have fully or partially lost the vision and are living in dark suffer in silence. The government should review the situation and put a full stop for the future use of pellet guns. Those who have lost their dear ones should be financially compensated or by provision of bread and butter. However, the clarion call of the people is the complete ban and stoppage of these pellet guns in order to prevent the further damage and restore the faith of the people in the system. The government of India should pass a resolution to put a terminal pause to the use of pellet guns in the state of Jammu and Kashmir.
The vital task for the current times is to build a consensus for the total pellet ban. The use of non-lethal methods by the security agencies like water cannons could be the best alternatives. This will not only restore the faith of the people in governance, but also generate a feeling of belongingness among the masses. The bruised scars of the pellets have defaulted the trust of the people in the political system. Although, the situation is worrisome for one and all, but, in which direction the boat sails lies with the future course of action. After all action speaks louder than the words.
Pakistan not a Threat for Israel: Clearing Misconceptions
Ever since 1998; the beginning of Pakistan's nuclear age, the state's self-defense mechanism has been a source of worry and unrest for India and the US. Both these states never really accepted that a small state like Pakistan could develop the prestigious asset and was now well capable of defending itself against external threats. US opposed the program on the grounds that it had been tested after the signing of NPT and that it is an "illegitimate" program. Their basic concern was Pakistan not being a party to NPT and US non-proliferation efforts failing. India, though very much against the program, could not openly oppose it on the same grounds because its own Nuclear Program had the same issue i.e. it was tested after the signing of NPT and they had also not signed the treaty.
There  are  a  lot  of  ambiguities  surrounding   Pakistan's  nuclear  program  which  are  there intentionally for the benefit and security of the program and state. However, there is one thing which has been kept very clear since day one and that is the Indo centric nature of Pakistan's nuclear program. The program was developed because the conventionally strong next door neighbor had developed their program. Pakistan, in an attempt to ensure territorial security, had to develop its own program as well. US, China, Russia, France or the UK were never a threat to Pakistan nor was Pakistan on their attack agenda. India on the other hand was in close territorial proximity, a historic enemy, conventionally stronger and now also a nuclear power. After evaluating all these factors any national strategist would suggest a nuclear program for Pakistan and that is exactly what the state did.
There have been news in an Israeli newspaper,  Haaretz, that Pakistan is more of a threat to Israel than Iran. This was published on 20 May, 2018. The grounds for this allegation have been identified  as  Pakistan's  growing  arsenal  and  other  similar  reasons  which  have  always  been popular in the western policy circles. Iran, a conventional enemy, one with which there have been numerous conflicts, has been ruled out as a threat to Israel since they do not have a nuclear arsenal.
However, there are many concrete facts that have been ignored in this propagating debate. For instance Pakistan has had no wars with Israel. Both the states have never even been on the verge of an all-out war. The states have never even had a conflict that could've led to war. Although Iran does not have  a nuclear arsenal at present but that did not stop the states from indulging into conflicts before and although initiating a nuclear war might not be a possibility for Iran but a conventional war is very much within their skill set.
Pakistan is already indulged in a two front defense strategy on its eastern and western borders. The Taliban threat from the west and the ever present Indian threat from the east, particularly along the  line of control is already consuming most of the state's energy, attention and resources. Under such circumstances, jumping into any sort of venture as far as Israel without any apparent or direct conflict seems like an amateur move which is not expected from Pakistan whatsoever. If any linkages are being made based on the fact that Iran and Israel have cordial ties then they are weak to begin with. On the other hand India and Iran have more than friendly ties and India's nuclear arsenal is growing rapidly with the US help. However, this does not mean that just because India is a nuclear state and a friend of Iran, it will be inclined to attack Israel.
Pakistan's nuclear program is solely for the safety and security of the nation against any external threat.  The program  is not for the state  to pick  and choose  enemies  and start  non-existing conflicts. That is definitely not how Pakistan intends to use its resources and deviate from the real agenda which is to protect the state of Pakistan. The only condition under which Pakistan would use its nuclear weapons against any state would be if they choose to attack the territory of Pakistan in a nuclear or non-nuclear manner. The state has been absolutely clear about this from the very beginning of its  nuclear era.
Behind Indo-Pacific Vision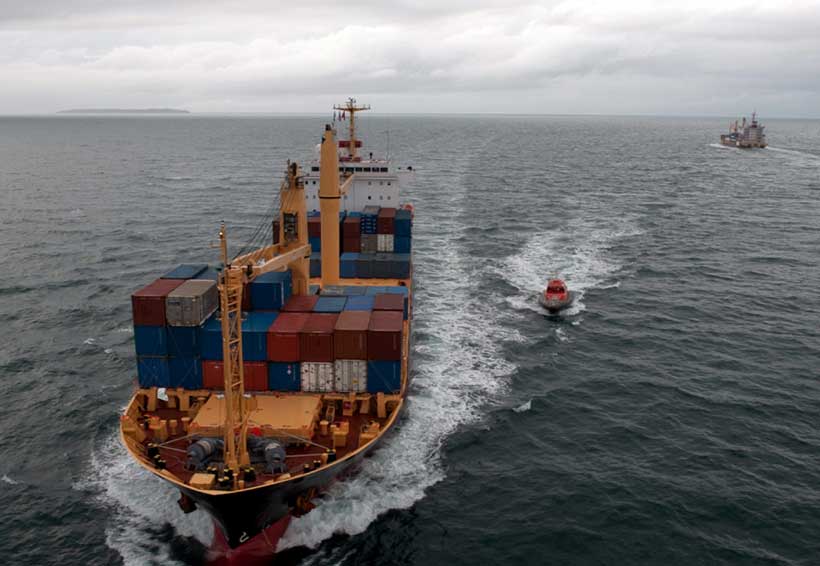 Mike Pompeo's recent speech titled, 'America's Indo-Pacific Economic Vision – at the Indo-Pacific Business Forum' at the US Chamber of Commerce, Washington DC has been carefully observed across Asia.  Beijing has understandably, paid close special attention to it. Pompeo emphasized on the need for greater connectivity within the Indo-Pacific, while also highlighting the role which the US was likely to play (including financial investments to the tune of 113 Million USD in areas like infrastructure, energy and digital economy). The US Secretary of State while stating that this vision was not targeted at anyone, he did make references to China's hegemonic tendencies, as well as the lacunae of Chinese connectivity projects (especially the economic dimension).
The Chinese reaction to Pompeo's speech was interesting. Senior Chinese government officials were initially dismissive of the speech, saying that such ideas have been spoken in the past, but produced no tangible results.
An article in the Global Times 'Indo-Pacific strategy more a geo-political military alliance' response is significant. What emerges clearly from this article is that Beijing is not taking the 'Indo-Pacific vision' lightly, and neither does it rule out the possibility of collaboration. The article is unequivocal, in expressing its skepticism, with regard to the geo-political vision of the Indo-Pacific vision. Argues the article:
While the geopolitical connotation of the strategy may lead to regional tensions and conflicts and thus put countries in the region on alert
It is optimistic with regard to the geo-economic dimension, saying that this would be beneficial, and would promote economic growth and prosperity. What must be noted is that, while the US vision for 'Indo-Pacific' has been put forward as a counter to the Belt and Road Initiative (BRI), the article also spoke about the possible complementarities between the US vision for 'Indo-Pacific' and China's version of BRI. While Mike Pompeo had spoken about a crucial role for US private companies in his speech, the article clearly bats in favor of not just between Indian, Japanese, Chinese, US governments as well as companies. This is interesting, given the fact that China had gone to the extent of dubbing the Indo-Pacific vision as the foam on the sea" "that gets attention but will soon dissipate"
While there is absolutely no doubt, that there is immense scope for synergies between the Indo-Pacific vision, and BRI especially in the economic sphere. China's recent openness towards the Indo-Pacific vision is welcome, but one of the propelling factors is the growing resentment against the economic implications of some BRI projects. While in South Asia, Sri Lanka is a classical example of China's debt trap diplomacy, where Beijing provides loans at high interest rates (China has taken over the strategic Hambantota Project, since Sri Lanka has been unable to pay Beijing the whopping 13 Billion USD). Even in ASEAN grouping, countries are beginning to question the feasibility of BRI projects, Malaysia which shares close economic ties with Beijing is reviewing certain Chinese projects (this was one of the first steps undertaken by  Mahathir Mohammad after taking over the reigns as Prime Minister of Malaysia).
Second, that while for long the Indo-Pacific Vision has been dubbed as a mere 'expression' and one of the criticisms has been a lack of gravitas in the economic context (and even now 113 Million USD is not sufficient). Developments over recent months, including the recent speech, indicate that The Department of State seems to be keen to dispel this notion that the Indo-Pacific narrative is bereft of substance. Here it would be pertinent to point out, that Pompeo's speech was followed by an Asia visit (Indonesia, Malaysia, Singapore).
Countries which are key stakeholders in the Indo-Pacific narrative need to keep in mind the following:
US needs to walk the course and apart from investing, more it needs to think of involving more countries, including Taiwan and more South Asian countries like Sri Lanka and Bangladesh in the Indo-Pacific partnership.
Second, the Indo-Pacific speaks in favor of democracy as well as greater integration, but not only are countries becoming more inward looking, even their stand on democracy, and Human Rights is ambiguous.  Japan is trying to change its attitude towards immigration, and is at the forefront of promoting integration and connectivity within the Indo-Pacific. Neither US, nor India, Japan or Australia have criticized China for its excesses against the Uighur minority in Xinjiang province.
Finally, there is scope for China to be part of the Indo-Pacific, but it needs to look at certain projects beyond the rubric of the BRI. A perfect instance is the Bangladesh China, India Myanmar BCIM Corridor which India was willing to join, but China now considers this project as a part of BRI.
Conclusion
In conclusion, Beijing can not be excluded from the 'Indo-Pacific' narrative, but it can not expect to be part of the same, on its own terms. It is also important, for countries like US and India to speak up more forcefully on issues (within their domestic contexts, as well as external) pertaining to Freedom of Speech, Human Rights and  immigration issues, given that all these are essential for a 'Free and Open Indo-Pacific'