General Elections Pakistan-2013: Rendezvous with Monster or Messiah
Seldom has a country gone through an agonising period of trial and tribulation more severely than Pakistan for last about a decade and half.
Fall of the dictator in March 2008 ordinarily should have ushered in a new era of peace and prosperity at the dawn of democracy but the dream remained elusive. It was not because of lack of virtues that democracy presents to any nation but the rulers, instead of nurturing it carefully were hell bent to ensure that it gasps under the weight of their malignant follies.
The safety chutes, democracy affords to circumvent governance deadlocks, were employed by the ruling Pakistan People Party (PPP), instead as the means to lure in political support for survival from the coalition parties, 'Awami National Party' (ANP), Pakistan Muslim League, Quaid-e-Azam (PML-Q) and 'Mutahida Qaumi Movement' (MQM), as criminal trade off. Now the state is bracing up for general elections by midyear.
All the ruling coalition partners have extremely tainted record. Survival being the most sought for pursuit, the government has been obliged to over look massive corruption, heinous crimes and rampant nepotism committed by their party heavy weights, though some were clearly adjudicated with specific awards by the judiciary but were rubbed on the toe. Two extremes are interesting as well as deplorable. First, never ever Pakistan, since independence in 1947, has had an honest and courageous judiciary as it has now under the auspices of Chief Justice of Supreme Court of Pakistan. Secondly, never ever any government mocked and blatantly defied judiciary verdicts as did President Asif Ali Zardari and his administration, which carries the heaviest political baggage of questions that it has to answer at certain point of time, some lethal one.
More Questions than Answers
The current five years tenure is expiring in mid March and the constitutional provision makes it mandatory to hold general elections within 90 days of dissolution of the government under an independent election commission. But questions are lurking in every sane mind whether elections would engulf us as a monster or would prove as panacea for all rampant ills. The pointers are that elections would result in emergence of political alliance that would foster the corrupt and criminal gridlock of the rulers yet again for the coming term. Even if the ruling coalition is knocked out through the sagacity of voters, the second layer of possible coalition among Pakistan Muslim League, Nawaz (PML-N) and Jamiat-ul-Ulema-e-Islam,Fazal (JUI-F) happens to surface as contender with some other minor parties' support, would mean yet another futile alternative as both parties have dubious record of performance. JUI (F) remained an ally of the dictator to lend him crucial support all along his rule of tyranny in tandem with PML(Q) and PML (N) governs the largest province of Punjab, almost half of Pakistan if population is taken into account. Its performance has the only lustre of presenting a Chief Minister, Shahbaz Sharif, who can sob on the stage, lamenting about common man suffering at the hands of corruption mafia. Other than occasional emotional outburst, he did nothing to prevent his bureaucracy from exploiting poor people lest he might lose their 'help' during general elections where it always plays unseen role. In other words, he proved himself during the entire tenure of about five years as a magician who always criticised the ruling parties at the federation incessantly to obfuscate his failings and attain political mileage against them.
Democracy Perverted by Politicians But Some Parties are Vibrant
The civilised world would be spell bound after knowing that democracy has seen the worst degree of perversion in Pakistan. The political parties like PML(N), PPP, MQM, PML(Q), ANP and JUI(F) have become single family or person's maid. Their leaders boast around in royal regalia who either never accept intra party elections or concede to the extent of 'mock' exercise with precondition that their dynastic hold would not be challenged, ever since these parties were founded. Dissenters, if any are ruthlessly eliminated. Where nature came to rescue the democracy, the party reacted shamefully by retaining the leadership within the family by fielding a son or a daughter in the arena. While the world takes pleasure from the concept of universal acceptance of democracy as the just system to govern the nation states, our dynasties are well and safe under royals with a small badge of 'democracy' displayed off and on for appeasing the West. Since 1971, the country has been, for the same reason, either under PPP or PML(N) rule and when these two parties blundered, the vacuum was filled by Martial Law.
There are political parties which have the support at grassroots level like Pakistan Tehreek-e-Insaf (PTI), led by famous cricketer turned philanthropist/politician, Imran Khan or the one led by Munawar Hassan, Jamat-e-Islami, (JI) considered as balanced Islamic party where discipline, honesty and patriotism reside and thus they are in position to deliver. Their success, however, is contingent upon big 'if' and that is the conduct of fair and free elections. Unfortunately, independent election commission which has not matured as yet in its role has been foxed already by the ruling elites. The government had devised several modes to fool people and twist the laws to their convenience by handing down billions of grants to their party legislators/cronies in the name of development schemes of the public concern. To make the matter worse, there is almost no accountability of such funds that are consumed on production of false documents because the major chunks of money-grants go to legislators. In other words, the ruling parties have purchased their vote bank before the constitution of care taker government for overseeing impartial conduct of elections and transition of power. Even if the care takers could claim honest conduct of general elections later on, they may be justified but tragedy they might know is that the elections had already been rigged before they stepped in. Now the dilemma which cannot be prevented and emanates from the fear of guilt that haunts at least three parties very clearly and sadly they are the ones ruling the roost. PPP, PML-Q and MQM have huge stock of criminal cases against them. If not voted back to power, which is least likely despite their clever manoeuvres, they would prevent/hinder smooth transition of power under fabricated pretexts. Stoking law and order situation in province of Sind where they have appeal on regional/ethnic basis is a dangerous option they would resort to. PPP, MQM and ANP maintain potent militant wings that are an open secret by now. When such scenario is a reality on the horizon, coupled with ongoing play of fissures getting deeper every day, is there any justification of holding general elections.
Emerging Paradigm of Geo-Political Environments
Casting look in wider perspective, political and economic landscape of the country is extremely distorted. While the government managed to put up a fake democratic face to the international community, internally its performance has been horribly pathetic and the world knows it. According to Transparency International (TI) report, the government has presided over 8000 billion rupees ($ 80 billion) corruption during its tenure. In fact some local sources have been quoting much more figures with credibility hard to believe. In the mean time, profit churning public organizations like Pakistan International Airline, Pakistan Railways, Pakistan Steel Mills, WAPDA and Tourism Corporation etc have gone pauper. Law and order situation throughout Pakistan is in shambles. Corrupt practices have permeated to every layer of governance. Common man, while rupee devalued 100 percent against US dollar since 2008, is aghast to see apathy meted out to him. Inflation is sky high.
There is growing unrest in Baluchistan, Sind (Karachi), Federally Administered Tribal Area (FATA) and Gilgit-Baltistan province. War on terror is taking heavy toll on country's meagre resources. Sectarian and ethnic killings by mushrooming militant groups have hung the country's fate by a fragile thread. Writ of the state is precarious, options narrow and leadership deficit monumental. Decade long war in Afghanistan has sucked in Pakistan to the limit from the western border. As if it was not enough, hostilities simmer on the eastern borders along the Line of Control (LOC) with India as well. A major chunk of over a million-strong Indian Army is brutalising Kashmiris across LOC in full view of civilised world for decades. Geo-political expediencies have quelled the ethics of the international standard bearers of the humane values to prevent the subjugation and human carnage.
Pakistan Army, an institution held in high esteem by people at large, faces the spectre of war on multiple fronts including the one that has nuclear connotation in the fold—and then election are just around the corner. Pakistani nation has the potential to brave these scenarios but shudders to perceive that the general elections, instead of heralding any significant democratic change would mean, at best, status quo with increased violence and added dent to national unity. This is scary appreciation and no one wants to remain under the yolk of corrupt rulers who have trashed the rule of law or face trauma of impending civil war, though in lesser intensity it has been already unleashed. In Pakistani brand of democracy, the ruling elite and their cronies when persuaded to abide by rule of law by the courts, react as if an act of sacrilege has been committed to ditch their honour. The way government has stood for five years suggests that name of democracy was perverted without shame. No party ever showed the guts to admit failures and vacate the power seat for other party that could manage the affairs rather wisely or seek early elections. In the meantime, rot compounded when billions of rupees corruption was consummated by those who were supposed to prevent it. Within the ruling elites, there is hardly any leader who, given the chance, could resist temptation of massive illicit gains. Pakistan's security forces are managing the national security dilemma in a chivalrous ways but for the duration of election campaign and actual conduct, need to maintain security would not be confined to the polling booths only to protect the voters but the entire population against any threat of terror. In other words, defence forces shall by thoroughly committed, draining thus their domination of war zones from the threatened eastern as well as western borders. Should there be confluence of national and international conspiracies to destabilise Pakistan, there would not be more opportune time than the occasion of general elections to implement it. Instability in Pakistan means geostrategic threat of wider dimensions. Pakistan has its borders contiguous to Iran, Afghanistan, China, India and has a long coastal stretch of Arabian Sea. Taking the regional situation into account and changing paradigms of geo-politics coupled with nuclear capabilities of the regional powers; soon dimensions of threat become perceivable, connecting with the distant actors also.
Possible Way-out Strategy
Conversely, our major political parties have failed to show flare for the emancipation of masses except when sloganeering from the stage to woo their vote bank. Most of them are power hungry, would compromise to any extent and cling to each other to evade worthwhile accountability. Does the nation see any promise? In all probability, elections would be ruinous exercise. What could be the way-out strategy to steer the country away from crises?
As an alternative, plant a national government of a few dozen honest people, like Imran Khan, Dr. AQ Khan, Mahmood Khan Achakzai, Maulana Munawar Hassan etc with limited years mandate to achieve national coherence, retrieve hundreds of billions of tax payers' money from the fraudsters, flush out rogue elements and criminals, disregard to any other consideration, denying them the capability to buy every vote and then go for the luxury of general elections supported by judiciary and Army. Conversely, under the obtaining geo-political environments, election results would stoke divisive forces more than lending any balming effect to our national unity. As Franklin D. Roosevelt said, 'Democracy cannot succeed unless those who express their choices are prepared to choose wisely. The real safeguard of democracy, therefore, is education'. Let us heed to the time-tested dogma. The proposition becomes meaningful by postponing the elections and educating the masses about inevitability of clearing the garbage first that the dictator and the 'democratic' government have heaped during last 13 years. 'Seize the moment' to recognise the vagaries of time and resort to measures that would steer Pakistan through internal turmoil intact.
Pandemic is the weapon to remain the 'throne' sustainable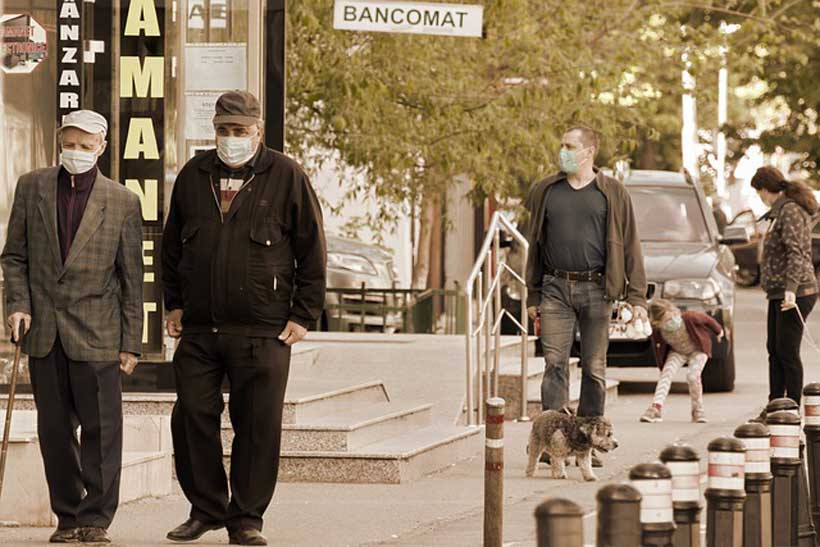 Do you think, now rulers are using the pandemic for its favor? How pandemic is appearing in front of the people? In what ways is pandemic being sold? The government using this Covid-19 for its sustainable advertisement. When Coronavirus is deadly to the average people, at the same time it is an important tool to persistence to the government. This unknown enemy is the main topic of discussion in the national parliament. But the budgetary allocation in the health sector is poor. Pandemic is the common trading point from the MP and to the government bureaucrats. It is the weapon to remain the 'throne' sustainable.
The European country Hungary has set an excellent example. That defective democratic country has become completely autocratic country. Prime Minister Viktor Urban has been given the power to rule the country until the end of the Coronavirus crisis. As a result, parliamentary elections were effectively canceled. Urban says, he needs to have such capabilities to prevent coronavirus infections. Israeli Prime Minister Benjamin Netanyahu has postponed Hearing a corruption case against him for three months. Interesting thing, corrupted rulers are using this crisis to their favor.
In the post-independence Indian subcontinent, famine and natural disasters have occurred at different times. The Colonial rulers have tried to suppress the citizens through those disasters. Colonially, the Indian subcontinent has also learned how to sell a national crisis and how to suppress and absorb its citizens. Now the government of this subcontinent is still following that same method.
Where one's own life is in crisis, there is less opportunity to think about what is happening to others. Ordinary people only want to know more about the pandemic. They try to know how many dead and how many are infected in COVID-19. And they want to know which area is being under lockdown. Because they need to buy some necessary things, so they are seeking which shopping malls are open for all.
In Bangladesh, the mass media also broadcasting news, according to the needs of ordinary people. The media industry is not able to understand some times it is being used by governmental publicity. And it is the main medium for selling this pandemic. Traditional mass media are not doing any follow-up news about how many people were detained under the Digital Security Act amid the pandemic situation! Even the media did not do any investigative news about how many people lost their lives by extrajudicial killings! How many people have become unemployed? How many farmers are not able to sell their commodities due to the transport crisis? The rich getting richer and the poor getting poorer in the result of the Covid-19 catastrophe.
The consequence of pandemic is everywhere. This virus not only taking away people's lives but also taking away the minimum assurance of human survival. It is doing deep damage to human life. That damage cannot be seen with the open eyes. We can only see the statistics. We only see the number of dead and infected people.
When the state goes through a national crisis, other problems become minor. The same thing has happened in the case of Bangladesh. The ruling government has been ruled since 2008 has now matured. There is no battle in the political ground because of the Covid-19 crisis. So-called opposition party BNP has almost been suppressed. The government has increased surveillance everywhere in the name of Coronavirus confrontation. From airports to people's personal lives is now under surveillance. At this time the only voice that can be heard is the voice of the government and the voice of the bureaucrats. Where no presence of the common people. In this pandemic, the government seems to have become stronger and more powerful.
There are no rebellious music-songs, poem-novel amid Covid-19. No criticism in the mass media. Political ground is calm, with no meetings and rallies. Universities and readymade garments are closed. No movement to control road accidents. No movement against rape. No demand for an increase in salaries and allowances of school teachers. People only seeking to save their lives. Is the government able to fulfill the demands of the people? Or the rulers are strengthening themselves by using this Pandemic.
An Argument on Sino-India Conflict
Lately, tension has built along the China – India disputed borders. Since the Dokhlam crisis, both sides have gradually increased their number of troops in the areas near Pangong lake and Galwan valley region. The expansion of the battalions in these particular regions, for the obvious reasons, fuelled the fear of an extensive confrontation between the two nuclear-armed neighbors. Consequently, on May 5, 2020, scuffles broke out between the Chinese and Indian troops. This has been one of the most enduring disputes, grinding on the men on foot. Moreover, the violent hand-to-hand clashes between the troops of the two sides are risking an open conflict.
Will the crisis heighten or the officials will be successful in defusing it through dialogue? What are the official claims of the two states? What are the reasons for increasing the number of troops in the disputed region? Is Galwan valley strategically significant? Does border infrastructure development play its part in stepping-up the conflict? Why both states cannot afford an all-out war, at present? All these questions need a well-articulated and calculated answer. This article tries to explain the strategic and economic aspects of the recent standoff. Furthermore, it endeavours to answer most of the abovementioned questions and present four reasonable scenarios, forecasting the possible outcome of the standoff.
The argument begins with the demarcated Line of Actual Control (LAC). China and India nourish different opinions on LAC, as it is not a determined frontier as both the states never agreed on where the actual official border lies (or should lie). The unresolved issue of 'who owns which part of the land' has been the exclusive cause of the 1962 war and the 73-day stand-off in the past. This time the 130 km long and 5 km wide Pangong lake became the new battlefield. LAC at Pangong lake is vaguely defined through pointers termed as 'fingers.' India claims that the LAC lies with finger 8 (F8) while China claims that it lies at finger 2 (F2) with the grey area laying in between. An unofficial Indian claim is that the Chinese troops have crossed F5. Some experts including Lt Gen (Retd) H S Pang and Colonel (Retd) Ajay Shukla believe that a part of the grey area (F4 – F8) has been captured by the Chinese troops. They have also termed this disturbance in the status quo as 'intrusion.' On the contrary, the Indian government is hesitant in admitting the claim. Experts also opine that besides Pangong lake area, situation is also worrisome for the Indian administration in the valley of Galwan.
The Chinese claim that its border defence troops have bolstered border control measures and made necessary moves in response to India's illegal construction of defensive facilities across the border into Chinese territory in the Galwan valley region. This region holds extensive strategic significance. It is believed that whosoever occupies this area first, enjoys the High Ground Advantage. Some experts reckon that the construction of 255 km long Darbuk- Shyok- Daulat Beg Oldie (DSDBO) road near the border in Uttarkhand's Lipulekh area, was the crucial factor in sparking clash between the troops of the two states. China had expressed its objection to the road at different occasions.
On a cursory look, the patterns through which India is altering the status of the entire region are threatening its immediate neighbours. China has evinced its discomfort in India's decision of making Laddakh a union territory, unilaterally. Probably it would not be wrong to deduce that the Chinese border activity was a response to BJP's unbridled horse.
While the Indian government is mum on the issue, the Indian Defence Minister Rajnath Singh had initially conceded that a sizeable number of Chinese troops had come into the eastern Ladakh, though later it was claimed as erroneous information. So why the Indian government does not accept this aspect in the first place or why did the government rule-out any presence of Chinese troops on the Indian side of the Galwan valley? The answer is simple. If the government agrees to the claim of the Chinese intrusion, the Indian public would build-up pressure on BJP to take aggressive measures (most favored course of action) i.e. surgical strike against China. Realistically, India cannot demonstrate a jingoistic and aggressive approach towards China. So,if the surgical strike option is dropped, which option is left then? #BoycottChina?
Heading towards the economic aspect of the conflict, to teach China a lesson, Indian people have taken the issue in their hands. To do that, some opportunists have lamely directed the public to boycott the Chinese economy without evaluating how hard it would hit China. Education reformist Sonam Wangchuk, for instance, has asked the Indian public to boycott Chinese software in a week and hardware in a year. It is argued that even with complete boycott, India cannot affect the Chinese economy much because China is not dependent on the Indian market. However, China is the 3rd largest export destination for India. In FY19, for instance, India exported goods worth $16.7 billion to China. In the present state of the Indian economy, what if China boycotts' in response? It is also argued that if China retaliates and boycotts Indian goods, 67% of drug export and 60% of electronic exports will get affected and Indian businesses will suffer gravely.
Without a doubt, the chances for the crisis to escalate are minimal. If the aggressor would have been Pakistan instead of China, PM Modi and his cabal would have set the stage for a ferocious and macho-styled response by now. So far, kudos to the Chinese and Indian governments in maintaining a stable and controlled environment in the handling of this crisis. As of now, both states are indulged in several rounds of talks to de-escalate the crisis.
Considering all the factors, this crisis could perhaps result in any of the four scenarios:
Scenario 1: Initiating War (Chinese Perspective)
At present, China cannot afford to indulge in an all-out war as it is experiencing acceptance in the western world, by holding its multilateralism agenda. As expressed in the Leipzig summit 2020, the Chinese government believes and extends the notion that the world economy could gain steam through solidarity, cooperation, openness, inclusiveness, multilateralism, and strong global governance. Indulging in a severe military expedition would critically dent the Chinese efforts.
Scenario 2: Initiating War (Indian Perspective)
In the midst of an economic crisis and military modernization program, India's desire to fight a full-fledged war against China may not result in victory. The internal issues faced by the BJP government also do not qualify India to risk a war against China.
Scenario 3: India as a US Pawn
In the international arena, China being the sole hegemon challenger and a threat to the US interest in the Asia Pacific, if not shaken has at least weakened the standing of the US. Considering India's socio-economic and political problems, the US can covertly encourage India by extending a lucrative offer for the revival of its looming economy. India could be played as a tool and it would help the US to dent the Chinese rise, especially in the post-pandemic world.
Scenario 4: Peace Process Through Military Establishment
Beijing and New Delhi seem determined to proceed with the settlement through their military establishments. It would be a hard task for both the sides to re-establish the status quo they have rearranged. Considering the larger picture, both military forces would preferably secure their interests and de-escalate. However, it may take some time for the military to absorb the recent unilateral changes on both sides.
It would suffice to conclude, as war benefits none, there is a high possibility that the militaries of the two ends would intelligently manage the crisis. But what the outcome would be in reality and how much it would satisfy the interest of either side, will take time to ascertain.
Nepal need lobbying group in Brussels
For most common Europeans; Nepal is not "known" country as like India or China. Yet, they might have heard of Mt. Everest—the world's highest peak. Yes, it is in Nepal. Nepal surrounded by India on three directions (East, South and West) and China on the Northern side. American's often blame for looking Nepal from the India's lens and they usually deny this. Europeans also more or less follow the same American pattern. For more than 250 years of its official existence as a country "Nepal" it has been struggling to survive in between two fastest growing economies of the world: i.e India & China. Nepal's international exposure is limited. It too has Embassy in Brussels. But Nepali academic, capital and diplomatic lobbying in this de-facto capital of the Europe is negligible.
These days, two debate in Nepal is heating up. First: Sino-US proxy war in Nepal & second: Nepal-India border dispute. The US had already identified, China as its core rival. So, conflict between them is not new. Nepal has been the interest for the US since 1960s during the time of CIA brokered Khampa movement in Nepal. China being the immediate neighbor of Nepal has a natural interest in Nepal. Belt & Road Initiative(BRI) is the China's signature grand strategy whereas Indo-Pacific Strategy( IPS) is the US strategy. Both BRI & IPS are playing the "geopolitical" flute in Nepal. They have started bottom up to down diplomatic strategy to persuade Nepali lawmakers and leaders. If pro or anti comments made on IPS or BRI each party put watershed on each others. Recently, Millennium Challenge Corporation(MCC) awarded $500 million grant to Nepal for the time limited period of 5 years. Nepal became eligible for this grant by passing 16 out of 20 indicators in the Score Card developed by MCC. This Score Card is assessed in three policy categories: Ruling Justly, Investing in People and Encouraging Economic Freedom. This grant will be used on the Electricity Transmission Project and the Road Maintenance Project. Electricity Transmission Line will be constructed from Lapsephedi-Glachi, Galchi-Damauli, Glachi-Hetauda and Damauli-Sunwal as well as road upgrading will be from Hetauda-Bhimphedi, Dharan-Basantpur, Kadmaha-Gaighat and Amelia-Dhankhola roads. But, this grant has been deadlock within ruling Nepal Communist Party in Nepal: whether to approve it by parliament or not? Is it the part of the IPS or not? Is there any threats of American Military arrival after approval of this grant? Such questions are heating up debate in Nepal. Some report support that; China is heavily influencing to derail this grant in Nepal as this is the US funded support. So, being rival of the US; China doesn't want American influence in its front yard.
Second debate is: India had constructed link road passing from Lipulekh to Kailash Mansarovar. This is a 80 KM link road which had shorten the trip to Kailash Mansarovar by one week. This road was inaugurated by India's Defense Minister; Mr. Rajnath Singh on 8th May, 2020. After inauguration of this road, it erupted protest in Nepal. The relationship of Nepal with India was already low at a time when India had shown Kalapani in its side on the new released map of November 2019. Historical facts suggest us that, India had encroached Nepali land Kalapani during the Sino-India war of 1962. This high altitude Kalapani where Lipulekh is based provided India better strategic location to observe Tibet. The Indian Military Mission was established in Nepal-China borer since 1952 and continued till 1969 to protect India from Chinese threats . There were altogether 18 Indian Check Post in Nepal-China border(Tinker, Taklakot, Muju, Mugugawn, Chharkabhot, Kaisang, Thorang, Larkay Pass, Atharasaya Khola, Somdang, Rasuwagadhi, Tatopani, Lambagar, Namche, Chepuwa Pass, Olangchungola, Thayachammu, Kalapani and Chayangthapu). Among them, all 17 Check Post were removed in 1969 but Check Post on Kalapani remained as it is. Since then, removing Indian presence in Kalapani became the strong slogan of nationalism for left politicians in Nepal especially after 1990.
Countering to the Indian move on constructing link road in Nepali land; Nepal had responded by releasing its new map on May 2020 that incorporates Kalapani, Lipulekh and Limpiyadhura in Nepali land. In June, 2020 Nepal had even ratified this map via parliament. This had given serious blow to several Indian politicians regarding the Nepali move. Indian Foreign Ministry had responded by saying "noted" on the new released map by Nepal. The central problem of the border dispute between Nepal and India is the source of Kali river. India believes that the source of Kali river is Kalapani area whereas Nepal believes that the source of Kali river is Limpiyadhura. Sugauli Treaty of 186 between Nepal and British India had clearly mentioned that, " East of Kali river is Nepal and the West of Kali river is the British India". However, India interpretation of the demarcation of border based on Suguali Treaty differ. This has created a dispute between Nepal-India border.
Way forward
Underlining above two heated debate; Nepal need proper international lobbying to secure its national interest from foreign powers. Brussels host more than 200 embassies as well as consulates and it is one of the vibrant diplomatic hub of the world. It is second city after Washington DC to be active number of lobbyist. According to DR2 Consultants; there are 15,000 and 30,000 active lobbyists representing corporate companies, industry, agriculture and many other sectors. So, Nepal need to establish its lobbying group in Brussels to strengthen Nepali voice in European Parliament and across Europe like other foreign governments who has also lobbying group in Brussels represented by Consulting firm and Think Tank. Corporate Europe Observatory had said, it research found examples of lobbying for 15 foreign governments in Brussels– Armenia (Burson-Marsteller), Azores (APCO), Belarus (Bell Pottinger), Botswana (Hill & Knowlton), Bulgaria (Alber & Geiger, Burson-Marsteller, Dominique de Villepin), Ethiopia (DLA Piper), Georgia (Aspect Consulting, Kreab), Jersey (White & Case), Kazakhstan (BGR Gabara, APCO), Pakistan (Alber & Geiger), Portugal (Kreab & Gavin Anderson), Republika Srpska (Hill & Knowlton), Russia (GPlus, Hill & Knowlton), Sri Lanka (Bell Pottinger) and the Ukraine (APCO). At last, Nepal need to re-modify its diplomatic working pattern based on timely manner and current practice; so that it will make her able to survive in between the two fastest growing economies of the world.