Focusing on menacing Middle East geopolitical environments
Simmering geopolitical environments in Middle East (ME), characterised by violence and conflicts have posed a challenge as well threat to the security, peace and stability of Western Balkan Region (WBR).
EU also woke up to its surprise when a wave of instability swept across ME and authoritarian governments, considered strong and stable thus far, fell like pack of cards (Arab Spring). "Middle East is the most important geography which can directly affect the EU's well-being in economic and security aspects. Therefore, the EU ought to redefine and reorganize itself in order to pursue a common policy towards the Middle East for its future."[1] Weak governance if not absolute corruption, absence of rule of law and justice, nepotism and non adherence to the democratic processes were main collapse-syndromes that many see as possible recurring phenomenon in Western Balkan if these were let to pass by in ME without inferring clues to achieve peace and prosperity in WBR. The proposition, as a rider clause, would be examined in the context of overall EU's philosophy of affording entire Europe conducive geopolitical environments through an umbrella of peace and prosperity.
WBR, the periphery of Europe, some call it even periphery of the periphery is vital ground that Europe cannot remain oblivious about it. Though it poses no military threat of any significant magnitude, it has the potentials to become a conduit for the threats and challenges that emanate from the Middle East and Sahel-Sahara Region. In other words, not only the brilliant future of WBR, in the realm of peace and security would remain eclipsed because of transnational actors, it would also prevent Europe to achieve disconnect from turbulent past when Balkans were inclined to be gripped by the euphoria of fragmented supremacy, having roots in ethno-religious and imperial incentives of the powers that contested for influence, even territorial expansions. The Balkans historical narrative is not pleasant, particularly for Europe as its reminiscences would only yield a kind of pessimism but if it stays at back of the minds while looking forward, the narrative can become a sort of force multiplier for EU and WBR to push their gigantic energies to crave for peace and stability which, not only is European dream but hugely becoming a global necessity. Though the subject does not offer the opportunity to determine empirical deductions, it does offer the flexibility for a critical enquiry, which would focus on transnational organised crimes likely to plague WBR. Anis H. Bajrektarevic is of the view, "Although visibly evident on the old continent over decades, the issue of Organized Crimes has attracted very little attention at higher politico-economic levels in Europe in the last decades of the 20th century. Simultaneously, the radical changes in CEE/SEE countries of the late 1980s implied growing possibilities for organized crime to carry out trans-frontier operations throughout Europe. Consequently, the criminal markets have become very mobile, more flexible, transnational and transcontinental, highly accumulative and increasingly aggressive."[2] In other words, expanding dimensions of the threat ought to be perceived.
While going through the arguments, impression would emerge that no mention of the critique has been made from some credible sources about the possible anomalies, EU pursues wittingly or unwittingly. For example, some lament about its 'tough love'[3] or its status to have become an 'Alphabets Soup' and so on. Such notions can lead to a very lively debate about EU's functional deficit if any and remedial strategies that would make a strong case to examine separately and hence out of the purview of this article. Here threat of main organised crimes to WBR at the hands of international and transnational actors would be dealt with.
Geopolitical Contours and the Regional Primacy
Western Balkan Region. Briefly touching on the geography to refresh our focus, WBR includes Croatia, Serbia (and Kosovo), Bosnia-Herzegovina, Montenegro, Macedonia and Albania. To the east lies Eastern Balkan Region (EBR), comprising Romania and Bulgaria. Greece hugs its territory in the SE. To the north Slovenia and Hungary sit on top of Balkans. To the west, the region has Adriatic Sea that slants from NW to SE. Viewing Balkans as WBR and EBR has been a moot point, as some scholars contend that Balkan could be logically split as geographical entity like Northern Balkan and Southern Balkan because a prominent mountain range divides the two as it traverses in East-West direction. In the beginning of 19th Century, August Zeune, a German geographer named it 'Balkan Peninsula' after the Bulgarian mountains. Historically it constituted borders between empires, religions and civilizations. Imperial wars and ethnic massacres to achieve homogeneous character by dominant ethnic segments that forced persistent displacements, led to disproportionate ethnic dispersion. A reviewer highlighted the era of revenge and retribution, "The Chapter Five discusses the manner in which atrocities committed by empires can be seen as conspicuously stamped into the culture of those empires in their music, art and literature. Poets and the philosophers were swayed by the desire to portray horror and glorify imperial wars out of an urge to deride the oppressors."[4] WBR now is like a buffer for the West and in the obtaining paradigm of 21st Century, it thus gains tremendous weight in geopolitics once the West has launched itself in the quest for sustainable peace, a peace that would not recognise earlier points of fissure and proverbial tectonic plates but subdue Balkans thorny issues with promise of respect, equality, security, peace and stability for better 'tomorrow' for all and sundry. European Security Strategy also hinges on the premise of enabling its Eastern, South Eastern as well as Mediterranean border countries to become sound and stable governments that is a prerequisite for peace and prosperity of the states. EU is in the forefront to turn such dreams into reality though it faces a usual critique as well.
Middle East. The region has unique geographic connotations. It sits at the junction of Europe, Asia and Africa and thus it dominates strategic approaches, leading to the three continents. Impressed by its geostrategic importance, George Lenczowski remarked in 1952 that still holds the ground, "No intelligent foreign policy today can ignore the Middle East and its impact upon the rest of the world."[5] However, the impact analysis here pertains to the threats and challenges emanating from ME that confront WBR with strong under currents reaching EU space. ME geography is remarkably simple to grasp but its internal dynamics make it the land of complex scenarios historically as well as in the recent context. The span of Asian territories lying south of erstwhile Soviet Union, west of Pakistan and Egypt included, makes the ME. If referred to by an older term, Near East, which pops up in certain accounts, some geographers tend to include Greece as well as Aegean Sea in ME. Mainly it can be divided into two main zones: the Northern Belt that is ethnically non-Arab and the Southern Belt that constitutes Arabs hard core. ME has two distinctions. The holiest of the places for Jews, Christians and Muslims are located in the ME. In other words, it is the cradle of three divine religions, the people of the books and the largest of oil and gas reserves are found here. In the recent history, Arab-Israel wars, Iran-Iraq war, Iraqi attack on Kuwait and in response US drubbing of Iraqi forces, US war on Iraq and Afghanistan in post-eleven scenario, Israel-Hezbollah conflict, Iran-Israel nuclear tangle, ever festering Palestinian wound and now Syrian cauldron where people of same nationality are killing each other, have reduced ME to a blazing inferno. The unfortunate part is that the severity of conflicts is likely to exacerbate than diminish in full view of plethora of peace restoring institutions, major powers and above all human passion and genius. As a consequence, the adjoining regions, WBR included, have either come to the brink of being sucked in or have been impacted dangerously by the fall out of simmering conflicts, one way or the other. EU effort to douse ME creeping fires, some analysts opine, need even handed as well as sure handed treatment. "…EU policies and their implementation have worked towards preserving the status quo in the Mediterranean despite the declared goal of transforming the region in line with the EU values, such as democracy, human rights and rule of law. This is because in practice the priority has been improving European security and not the needs of the individuals or societies in the region."[6] History guides us that whenever violence rules, dispensation of justice becomes an unfulfilled dream and writ of the states weakens, then threats and challenges emerge for the host states as well as for the neighbours like a hydra-headed monsters. They not only survive in the same very masses but also draw succour from them and employ them to advance asymmetrical political agenda which is more often diametrically opposed to conventional themes of International Relations, practiced by the comity of nations.
What Makes Two Regions Asymmetric?
Before attempting to determine the politico-military and socio-economic disparities that constitute the incentive for organised crime from ME to WBR, one would reemphasise that the entire discussion has EU in the frame in ultimate context. Therefore, sometime WBR and EU sound as the interchangeable entities because what is dangerous for WBR would certainly be repugnant to EU as well. Now the relevant asymmetries between the two:
EU as Patron. EU has embraced the role of a patron for all its members as well as neighbours where it wishes to introduce peace and prosperity as the means to eliminate historic deficit of mutual harmony among the nations as well as regions. For the EU, WBR is a contiguous stretch of territory that it wants to influence for extending to them an umbrella of peace and prosperity which is the hallmark of EU philosophy. Advancement of Kosovo, Bosnia and Serbia towards reconciliation under EU patronage, albeit gradually, suggests that EU is determined in resolve to expand its parameters firmly. The so called footnote or asterisk agreement between Prishtina and Belgrade in February was yet another breakthrough. Not only did it pave Serbia's way to candidacy and open the gates to Balkan regional bodies to Kosovo, but also it helped the Commission start work on a feasibility study in March…. Such steps will strengthen the EU's hand while inaugurating a more mature and even relationship with both Kosovo and Bosnia, well beyond crisis management.[7] ME, despite its resources, largely squandered, has not seen any initiative of this kind.
No Parallel. Being an economic power house, EU has no parallel. After Maastricht and throughout the rest of the 1990s, the European Union remained what it was once famously compared by Belgian Minister of Stat, Mark Eijskens as an, 'Economic giant, political mouse and military worm.'[8] One may differ with his statement partially but in spite of colossal fragmentation of the societies within, EU is gradually and consistently expanding its sphere and building the bridges of harmony within and without but seems to draw grudge of the devastated elements from 'arc of instability',[9] who attempt to violate international laws and resort to such measures that would undermine EU's ability to achieve its goal i.e. peaceful and prosperous united Europe including its peripheries.
EU Inspires. EU serves as an inspiration for the fence sitters who want to join EU. It has not relented about the values-mark, the candidates have to achieve by laying down conditionalities to abide before they join. Not stopping here it is extending enormous help at the same time to the candidates to qualify for the membership. There is no such model in ME.
ME and Youth Bulge. ME is devastated by conflicts or the threat of impending conflicts where poverty is rampant and unemployed 'youth bulge' instead of becoming a strategic asset for the states, has shifted allegiance to become strategic asset of the non-state actors. The prospective milieu is also very threatening. A
credible report in the sphere of 'likely impact' of untapped 'youth bulge' underscores year-2025 scenario, "Opportunity for mass-casualty terrorist attacks using chemical, biological or less likely, nuclear weapons will increase…".[10] It also highlights that 'arc of instability' stretches from Andean Region in Latin America though Sub-Saharan Africa, ME, Caucasus and northern South Asia where unemployed youthful age group and demographic explosion mark the crescent as a threatening scene. On the other side, WBR is relatively more prosperous where humans are now cared about and their youth, in pursuit of life-long objectives are busy to remain an asset for heir states.
Non-State Actors. They resort to terror, arms smuggling, loot, plunder, hostage taking, high seas piracy, narcotics and human trafficking as the means to support their minimal expenses. The young adventurous minds of the available youth bulge are readily drawn to them and be the party to their crimes, some becoming the hardened terrorists and gang leaders later. EU is fortunate to be free of such risks except presence of small pockets that may have penetrated from the countries located on the arc of instability. It makes the crux of focus of EU endeavour to deny them such capability.
ME Lacks Will. EU worry should be compounded to learn that some poor ME countries have no or at best rudimentary will to rehabilitate the youths and stem out the poverty that needs to be tackled through expanding education base, establishing rule of law to prevent exploitation of the poor masses and affording them equal opportunities for surviving with dignity. Middle East countries, some exceptions apart are marred by poor governance, corruption and squandering of their national wealth in wrong priorities. EU is almost free of such malice and is also inspiring the candidates of WBR to come up to the mark. EU being a vibrant model of peace and prosperity serves as a beacon for them to emulate.
ME Statesmanship Not Reconciliatory. In ME the statesmanship, as in Iran, Hezbollah's and Israel, generally thrives on the conflicts, which the leadership uses as pivots of popularity and maintaining appeal among their masses. EU has turned away from the conflicts, denouncing them out rightly as loathsome phenomena. It affords peace of mind to EU but no such luxury of peace of mind is available in ME. As a result, bitterness is compounding that denies logical thought process to contemporary approaches and hence reactionary, some time, violent discourses are preferred by the belligerent states.
EU's Diplomacy and Politics. Whenever EU came across a road block en-route to peace and harmony, it effectively employed its political and diplomatic muscles to eliminate the hurdles in WBR through UN, NATO, OSCE and Council of Europe options, besides committing its own platform for moving on with consensus among the member states. In ME, other than UN, there exist such apparatuses as Arab League (AL) , Gulf Cooperation Council (GCC) and an overlap of OIC (Organisation of Islamic Countries) but the consensus on critical issues among the major ME actors, namely Turkey, Iran, Egypt and Saudi Arabia is non-existent.
No Direct Threat. WBR or the EU has no direct enemy that may consume their efforts and budget for the military spending. In ME, the scenario is bleak when there is perpetual standoff between Israel and Iran, Israel versus other Arab states and Iranian tiff with Gulf countries over territorial disputes. Maintaining large standing armies thus becomes their compulsion, a practice that engulfs their large chunks of GDPs and also creates a lucrative sophisticated weaponry market for the developed countries. Thus the bad news is that with the status quo perpetuating in ME, the people are not likely to witness any lustrous transformation unless the causes that lend longevity to their true and false pretexts of the parties are eliminated. US interventionist strategy, the regime-change mantra, has not only drawn considerable flak but has been challenged by Syria on the grounds of legitimacy when two of the P5 are singing discordant tunes. Among the Muslim world, US neutrality in ME, particularly on Palestinian and the occupied Arab territories issues is 'monumentally' suspected. Hence US have lost the lustre of an honest peace broker, a virtue that had characterised Dwight Eisenhower, John F. Kennedy, Jimmy Carter, Ronald Reagan and even George H. W. Bush era. Tragedy of the time is that there is no hope of recovery. In fact breakdown of Turkish-Israel relations recently, euphemistically speaking, have cast deep shadows on the prospects of restoration of peace in ME. Turkey's demonstration of military restraint in case of Israel and Syrian provocations has been remarkable that gave boost to the Turkey's grace and international stature. However Syrian antagonism when seen against Turkey in the NATO's context is becoming unbearable. Syria's mighty allies, Russia, China and to an extent, Iran are showing some signs of fatigue. Yet Turkey appears inclined to let the tyrant sink in the predicament of his own follies. Logically ME has emerged as a revealing challenge for the EU which, when some other actors stoke the fury of conflicts, can broker peace. One would hope that ME and the world powers would heed, if no one else, at least to Jesus, revered both by Christians and Muslims, "He (Jesus Christ) said to the crowd: 'When you see a cloud rising in the west, immediately you say, 'It's going to rain,' and it does. And when the south wind blows, you say, 'It's going to be hot,' and it is. Hypocrites! You know how to interpret the appearance of the earth and the sky. How is it that you don't know how to interpret this present time? "Why don't you judge for yourselves what is right?"[11]
Middle Eastern Threats Profile
Threats and Challenges for WBR and EU. After a brief view of the prevailing dynamics of the conflicts in ME, it makes it feasible to assess the threats and challenges as corollaries that confront WBR in specific terms though there appears a consensus that no potent military threat from ME to Balkans and hence to the EU is on the horizon. However, transnational organised crimes, pertaining to some of following areas is a possibility that needs to be taken cognisance of:
Illegal Immigrants Traffic It involves an act of recruiting, transporting, transferring, harbouring or receiving a person through a use of force, coercion or other means, for the purpose of exploiting them. Every year, thousands of men, women and children fall into the hands of traffickers, in their own countries and abroad. Every country in the world is affected by trafficking, whether as a country
Of origin, transit or destination for victims.[12] In the wake of visa liberalisation for the WBR by EU, there has been tendency of its immigrants to seek better living standard from the relatively poorer to the richer states of WBR or EU. This trend is historic and perhaps manageable by WBR or at least not as risky as the inflow of Asians and Africans who beat the Border Check Points ability to interdict illegal immigrants. Such illegal immigrants may be criminals, potential terrorists or arms and drug smugglers as no record of their credentials is available as compared to those falling in the category of regular immigrants. WBR would certainly be impacted, as the statistics prove, increasing number of them are appearing on Greece-Turkish, Romania-Serbian and Serbian-Macedonian borders. Out of total 7400 detections of irregular traffic in 2011, on nationality basis, Afghans had 28 % share, followed by 25% of Pakistanis. This increase resulted from the combination of increasing flows and more efforts undertaken by the Serbian authorities to detect migrants at their green borders. Consequently, Serbia's 2011 share in the region's overall total for illegal border-crossing rose to a massive 40%, up from just 3% during 2010. [13] Yet there appear some deterring arrangements in place that keep WBR somewhat immune from the machinations of the organized crime axis. Therefore, the criminals who facilitate the illegal immigrants from Africa and ME, by employing modes worst than those meted to animals, have not been able to develop WBR as huge market of profit so far that revolves around $ 150 million as compared to illegal immigrants from East, West and North Africa to Europe and from Latin America to North America that fetched them a bonanza of about $ 6.75 billion last year. UNODC plays crucial role to train and built the target states capacity to combat organised crimes. EU in concert with UNODC appears to be mindful of the aspect and the vulnerability that confronts WBR. Remedial improved options have to be exercised, soonest the better.
Drug Trafficking. It poses a threat to the entire world but predominantly to the Western Europe that makes lucrative market for the drug traffickers. Annual flow of drugs to global market is to the tune of about 450 tons. Out of this, the statistics for 2008 show, 380 tons of heroin and morphine were produced in Afghanistan only, finding access to Western Europe and Russia through Pakistan, Iran, Turkey, Greece, Bulgaria and WBR that constitute Western Approach as well as through Caspian and Central Asia which is the Northern Approach. There have been sizeable seizures also, conspicuously in Turkey and Iran but the drug barons appear determined to swallow the losses for the sake of Western European market ($ 20 billion) and the Russian Federation market ($13 billion).[14] Along the route, some quantities are sold to the locals that are wreaking havoc on the societies where one finds large number of young addicts with no hope of recovering them. To put simply, when the drug route of western approach from Afghanistan is fairly broad, it converges on WBR that should rightly worry its governments. They are left with no choice but to accept the challenge to eliminate it through operational as well as pre-emptive strategies in concert with EU. In other words, EU is compelled to consider that its stakes are heavy in WBR while confronted by the drugs assault with dangerous consequences. Covering the threat of huge quantities of Cocaine from Colombia is not direct concern here because no significant source is located in ME. However Europe shares a big brunt. In 2008, 470 tons of Cocaine moved to North America, Canada and Europe when 40 % was consumed in North America only, and a quarter of it reached Europe.
Terrorism. Terrorists have invariably a political agenda, often ambitious. They enjoy universal alliance, though unspoken, with all such elements in any part of the world across all conceivable divides because their mutual interests do not clash. In other words, at least their sympathisers if not abetters are found everywhere that facilitate their clandestine operations of sabotage and destruction. Such vulnerability haunts the WBR because conventionally drugs, illegal human trafficking, arms smuggling and terrorists are traditional allies that move hand in glove and follow common trajectory. In WBR, ordinary crimes have shown decline but strong foot prints of organised crimes have remained indelible. Corruption and crime nexus could not be refuted, particularly when ethnic wars were rampant. In case of Bosnia-Herzegovinian, there has been Middle Eastern militants support though no conclusive evidence has come forth, not necessarily because it did not exist but for the possibility that these groups may have managed clandestine support effectively. This is partly due to difficulties in defining the concepts. But it is also due to the difficulties of identifying the motives of groups operating within a network.[15] Elsewhere, WBR region has remained generally inwardly focused on ethnic roots and, at least for now, has not been enthused by the ideological incentives. Similarly where ethnic division in WBR are settling down in the new found status of states, having common border(s) with previous entity, threat of influx of potential terrorists may be lurking, abetted by erstwhile parent state(s) in their efforts to undermine the fragile governance of the breakaway state(s) through a design of outsourcing the terror that some states are inclined to adopt worldwide as costs of conventional interstate wars have become colossal. WBR remains prone to such threats because of some complexities the budding states have inherited. Of all, Bosnia-Herzegovina is most fractured. Milan Jazbec rightly observes, "It seems that most complex state structure in the sub-region lays at the foundation of Bosnia-Herzegovina. Created by the DPA, the country consists of three nations and two entities, numerous local authorities and a three-member state presidency."[16] What WBR has to strive for is that they got to evolve happy societies through efficient governance because threat of terror tends to emerge from poverty stricken regions and heads for areas where instability and chaos rules. Out of the two components of the threat, the one that is immediately within reach of WBR governments is to focus on the public inspiration and faith in the democratic states as pre-emptive strategy. That is what EU is committed to, for WBR.
Money Laundering. The organised crimes perpetrators need to funnel money to give it needed legitimacy or stash it at such locations and banks that their wealth remains out of sight because they got to maintain the flexibility of uninterrupted financing of the criminal networks working for them. Bojan Dordevic contends that money laundering involves disguising the source of illicit profits and is achieved through a basic process (although money laundering typologies differ in complexity):

Placement – illicit proceeds are placed within the formal banking sector;
Layering – illicit proceeds are redistributed through a series of accounts in small amounts so as to disguise the origin of the funds; and
Integration – the once-illicit proceeds are now licit and are used to purchase property, stocks and bonds so that they can be deposited legally into client bank accounts.[17]
To afford the states the desired ability to nab these ill-gotten treasures, UNODC has been assigned the role to enforce laws to combat money laundering and terror financing in shape of Global Programmes against them, employing its unit that was established in 1997. The unit mandate was reinforced by subsequent protocols and legal instruments to enable the states for implementing necessary measures to combat the curse of money laundering. The unit also provides guidance and technical assistance. WBR certainly deserves to seek help from UNODC.
Global Overview of Tangential Threats to EU
Brief reference to the global conflicts away from ME that pose danger to EU may be a pertinent proposition. The destiny of Balkans, more importantly of the WBR is intertwined with the destiny of Europe. Therefore any conflict scenario looming on the horizon worldwide, threatening Europe would be a dire challenge for the Balkans as well. As the globalisation is characterised by the universal interconnectivity through rapid communication means hence long stretch of spaces have shrunk. EU thrust in European as well as adjoining continents is not only to manage the conflicts but to resolve them despite not possessing any integral military might except within the NATO Charter. On the threat perception chapter, some areas can devastate the world peace, being potentially loaded with the risk of turning into a wide spread conflagration. Though the peace is contingent upon reconciliatory strategies but world powers maintain deterrence at the same time for the potential adversaries. The conflict issues in ME, Caucasus, Korean peninsula, Indian Subcontinent and recently in Asia-Pacific can wreck EU efforts to quell eruptions in and around Europe as well as in far flung areas to the East. For instance, in all cases, if diplomacy fails and conflict graph probability picks up a hype; US, India, Japan, Australia, Israel, Pakistan, Russia, China, Vietnam, Philippines, Malaysia, North and South Korea, Egypt, Iran and Turkey are likely to be sucked in by any of the imbroglios one way or the other. EU that maintains ideal relations with large spread of countries would be the first casualty by way of resultant traction on Euro-Atlantic alliance directly and on trade volumes indirectly that would tailspin because future conflicts would also be riddled with economic blockades and severing of sea lanes. The point to emphasise here is not to give the probable dimensions of each conflict but to elucidate a point that the EU has on its responsibility card, not only the European continent and ME but the stretch of spaces that could become war arena anywhere in the world. What really emerges from the prevailing strategic and global military orientation is that EU has to be forthcoming to conduct dispassionate critique of its own erring allies as well as others when the friendly and not so friendly powers are suspected to embrace too much of Richelieu Concept and show scant regard for the urge to sustain peace. It also implicitly means that world's greater expectations for conflicts resolution would seek a major shift from the traditional titans to would-be honest brokers. EU is in unique position to adjust to the emerging global realities.
Conclusion
To conclude, one would briefly emphasise on two aspects. First, WBR deserves break from violence and chaos. Any effort by EU to help WBR emerge as peaceful, secure and prosperous entity would draw a loud applause internationally. Award of Nobel Peace Prize to EU is not only the recent manifestation but also an acknowledgement of its peacemaking efforts within and beyond Europe. Secondly, efforts should be made while emulating EU to seek prosperous societies across the continents that are sinking in the quagmire, largely of their own making. The advanced world owes much to humanity in this context for addressing their miseries that are heaped on large swaths of Afro-Asian territories. Simple deduction establishes the wisdom that mode and manoeuvres notwithstanding, fires in the neighbourhood and afar would always remain a challenge as well as a threat. Therefore, desirability to quell these fires needs no arguments.
---
[1] . Kenan Dagci, "The EU's Middle East Policy and its Implications to the Region", 'ALTERNATIVES: Turkish Journal of International Relations', Volume 6, Number 1&2, Spring & Summer 2007, p. 177
[2] . Anis H. Bajrektarevic, "The Justice-Home Affairs Diplomacy", International Institute for Middle East and Balkans Studies, Ljubljana, Slovenia, EU, pp.4-5, accessed on www.ifimes.org, on 29 October 2012.
[3] . The aspect inspired Steven Blockmans to write a book, "Tough Love: The European Union's Relations with the Western Balkans", (T.M.C. Asser Press, The Hague, Netherlands-2007).
[4] . Muhammad Aslam Khan Niazi, (Book Review of) Cathie Carmichael's 'Genocide Before the Holocaust' 'Europe-Asia Studies Journal', Volume 63, Number 2 (University of Glasgow/Routledge:Taylor & Francis Group, March 2011) p. 347
[5] . George Lenczowski, 'The Middle East in World Affairs', 3rd, (Cornell University Press, Ithaca, New York-1962) p.xxv
[6]. Zerin Torun, 'The European Union and Change in the Middle East and North Africa: Is the EU Closing its Theory-Practice Gap?", 'Middle East Studies, Journal of Politics and International Relations' Volume 4/Issue 1, July 2012. P. 83.
[7] . Dimitar Bechev, "The Periphery of the Periphery: The Western Balkans and the Euro Crises", 'Policy Brief', European Council of Foreign Relations, p.2, accessed at www.ecfr.eu on 10 September 2012.
[8] . Steven Blockmans, "Tough Love: The European Union's Relations with the Western Balkans", (T.M.C. Asser Press, The Hague, Netherlands-2007), p.1
[9] . See the text following foot note 10 for the description of 'arc of instability'.
[10] . National Intelligence Council, US DoD document, "Global Trends 2025: A Transformed World", (US Government Printing Office, 2008), p. iv
[11] . Luke; 12:54-57.
[12] . UNODC: United Nations Office on Drugs and Crime, report, "Transnational Organized Crimes: Let's put them out of business", accessed at www.unodc.org/unodc.en/human-trafficking, on 2 October 2012.
[13]. "Western Balkans: Annual Risk Analysis 2012", (Report), FRONTEX: European Agency for the Management of Operational Co-operation at the External Borders of the Member States of the European Union, Warsaw, Poland, April 2012, accessed at www.frontex,europa.eu on 10 October 2012.
[14] . UNODC Drug Report-2010, accessed at www.unodc.org/unodc.en/drugs on 29 September 2012.
[15] . "Organized Crimes and Corruption Threaten Human Security in the Western Balkans", accessed at www.scoopproject.org.uk/incorporating, on 6 October 2012.
[16] . Milan Jazbec, "Security and Diplomacy in the Western Balkans", International Institute for Middle East and Balkans Studies, Ljubljana,2007, p.84
[17] . Bojan Dordevic, "Underground Banking: Legitimate Network or Money Laundering System", in Claude Berthomieu and Srdjan Redzepagic (eds), "Financial System Integration of Balkan Countries in the European Financial System", Institute of Economic Sciences, Znaj Jovina, Belgrade, Republic of Serbia, 2008, p.33
* An abridged version of the article was presented by the author at Crans Montana Forum's 14th International Annual Summit (cmf.ch) in Geneva, Switzerland on 19 October 2012 as a part of IFIMES International Institute's (www.ifimes.org) panel proceedings. Director of IFIMES, Zijad Bećirović, Slovenia, received 'Gold Medal' for the Institute, conferred upon it by Crans Montana Forum, graciously recognizing its contributions in exploring and charting Balkan's path to peace, security and stability in concert with EU.
Turkish Newspaper Implicates UAE's Crown Prince in Covering Up Murder of Khashoggi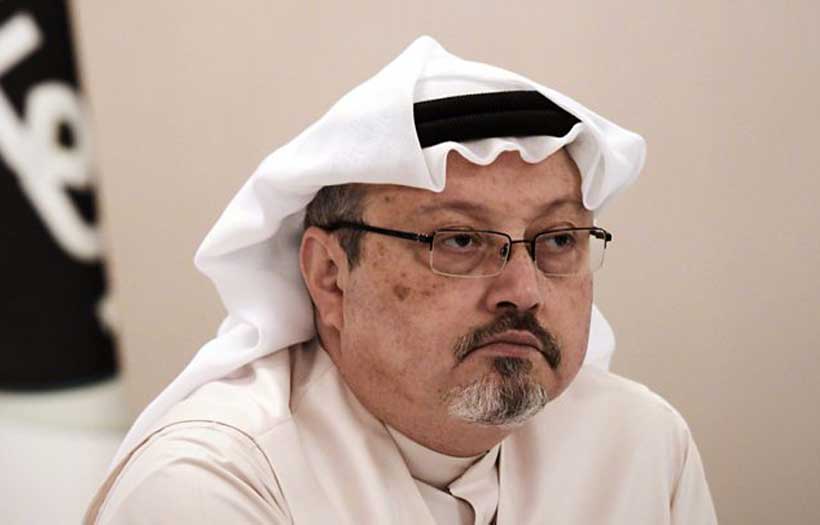 Saudi Crown Prince Mohammed bin Salman al-Saud, and UAE Crown Prince Mohammed bin Zayed al-Nahyan, are close friends and allies, who jointly lead the war against Houthi-led Yemen. On Sunday afternoon, November 18th, a leading Turkish newspaper, Yeni Şafak, reported the two leaders to have also collaborated in hiding the murder on October 2nd in Istanbul of Washington Post columnist Jamal Khashoggi.
Yeni Şafak headlined "Dahlan 'cover-up team' from Lebanon helps hide traces of Khashoggi murder" and reported that on October 2nd, "A second team that arrived in Istanbul to help cover-up the murder of Saudi journalist Jamal Khashoggi was dispatched by Muhammed Dahlan, UAE Crown Prince Muhammed bin Zayed's chief hitman in the region, … according to an informed source who spoke to Yeni Şafak daily on the condition of anonymity."
On November 16th, the Washington Post had headlined "CIA concludes Saudi crown prince ordered Jamal Khashoggi's assassination".
Bin Salman and bin Zayed are U.S. President Donald Trump's closest foreign allies other than, possibly, Israel's Prime Minister Benjamin Netanyahu. All four men are determined that there be regime-change in Shiite Iran. This anti-Shia position bonds them also against the Houthis, who are Shiites, in Yemen, where bin Salman and bin Zayed lead the war, and the United States provides the training, logistics, and weapons. Both bin Salman and bin Zayed are fundamentalist Sunnis who are against Shia Muslims. Israel and the United States are allied with these two princes. Saudi Arabia's royal family have been committed against Shia Muslims ever since 1744 when the Saud family made a pact with the fundamentalist Sunni preacher Mohammed ibn Wahhab, who hated Shia Muslims. Thus, Saudi Arabia is actually Saudi-Wahhabi Arabia, with Sauds running the aristocracy, and Wahhabists running the clergy.
In 2017, in Saudi Arabia's capital of Riyadh, Trump sold, to the Saudi Crown Prince, initially, $350 billion of U.S.-made weapons over a ten-year period (the largest weapons-sale in world history), and $110 billion in just the first year. That deal was soon increased to $404 billion. For Trump publicly to acknowledge that Salman had "ordered Jamal Khashoggi's assassination" would jeopardize this entire deal, and, perhaps, jeopardize the consequent boom in America's economy. It also would jeopardize the U.S. alliance's war against Shiites in Yemen.
Revisiting the Qatari crisis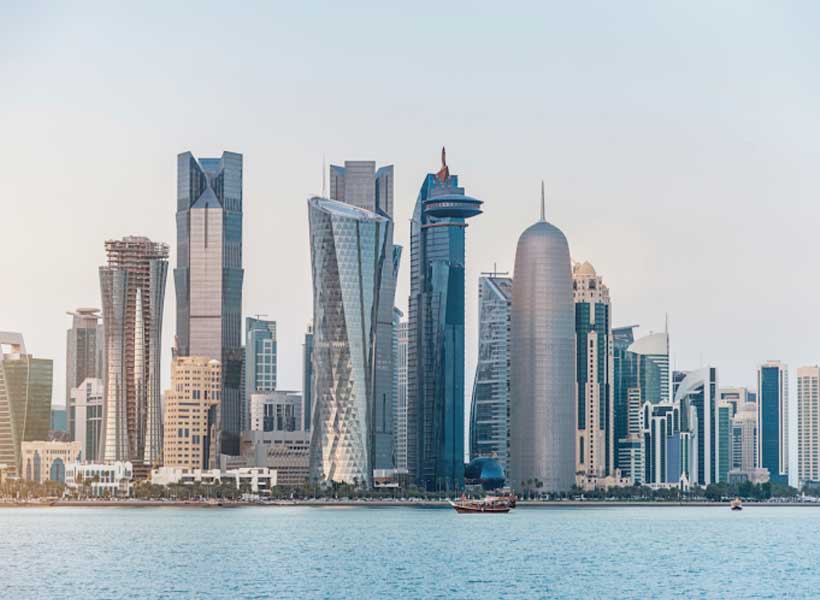 In 2017 the dispute between Qatar and a number of its neighbours Saudi Arabia, Egypt, the UAE and Oman has considered as the most serious crisis since years and could escalate in the future to destabilise an already turbulent region. The Qatari support to the extremist parties and terrorist entities in the region is the apparent reason, however, conflicting of interest between Qatar and the other states about the Iranian relations, the political Islam and the competition over the regional leadership are the main reasons. Egypt, Oman and the UAE with the leadership of Saudi Arabia withdrawing diplomats, closing borders, announcing a number of Qatari citizens as terrorist supporters and place an embargo on Qatar and most of its interests and businesses in the region.
The primary reason for the Saudi's camp blockade is the Qatari politically and financially support for violent extremist groups often affiliated with the Muslim Brotherhood which considers as a real threat for the other GCC states in particular because of the ability of these group to create a secretive organisation with extreme religious behaviour. However, Qatar is relatively weaker in terms of politically and militarily than the Saudi's camp, but it has continued to support its Islamist allies for many reasons: ideological sympathy; a believe that political Islam could reflect into Qatar's influence in the region; a desire to challenge the traditional regional influence especially Saudi Arabia and its followers. In addition, Qatar has used its owned media tool the Aljazeera channel to magnify the Muslim Brotherhood influence and to criticise leaders in Cairo, Riyadh and Abu Dhabi which has been the major thorn in the relations.
The Qatari-Iranian close tie is the second source of tension which seen by other GCC states as a threat to the stability and even the existence of the Sunni majority states in the Gulf. The growing Qatari Iranian relation is evident in many occasions such as the Qatari voting against the UNSC resolution that calling on Iran to stop its nuclear enrichment project and the signing of Qatari Iranian agreement in counterterrorism cooperation which is a Qatar approach to benefit from the Iranian forces due to the modest Qatari military capability. Moreover, the Amir of Qatar called the Iranian President Hassan Rouhani and congratulated him on his re-election on April 2017. Finally, Qatar paid the amount of $700 for Kataab Hezbollah Iraq (Iranian baked militia) for the exchange of a member of the Qatari royal family who has been a hostage in Iraq, (probably falsely) was the act that irritated most of the GCC states and triggering the crisis.
The Trump's administration policy in the region gives Riyad, Cairo and Abu Dhabi the green light to punish Qatar for its support to the Islamic movement. Trump expressed a passive acceptance to the Saudi and its allies in an attempt to contain the greedy Iranian strategy in the region and to confront the rising of the radical Islam. However, it seems that Saudi and its allies are unqualified for such a containment scheme to Iran the giant regional power. Trump also took credit on Twitter and describe the Qatari Amir as "high-level founder of terrorism." Thus, the blockade can see as an attempt from the Saudi's camp to push Qatar back to the line, an opportunity to satisfy their allies in Washington and to shift the public opinion to the Qatari issues instead of many internal issues and shortcoming.
The crisis involved a number of unpredictable stakeholders with huge interests in the region which could turn the situation into uncontrollable in many ways. The blockade camp clearly desires that Qatar recognise how serious they are, rapidly back to the line and admit unambiguously their list of demands which include shutting down Aljazeera, end the cooperating with Iran, stop supporting the Islamic parties and recognise the Saudi leadership in the GCC region. On the other hand, Qatar with its relatively small population 300,000 citizens and fund over $300 billion ensures the state will never face a serious financial issue in the future. Moreover, Qatar is the home of the U.S. air base Al-Udeid which is a critical component of the U.S. campaign in the Middle East. Therefore, Qatar knows that the U.S. has an immediate interest in emphasising the stability and the security in Qatar in particular while the U.S. does not have an alternative to Al-Udeid base to support its strategy in the Middle East. The Saudi's camp is unlikely to abandon their demands. The crisis shows how much the GCC leaders are threatening and in a confusing situation toward support specific radical Islam movements and relation with Iran. In addition, the blockade camp can maintain the sanctions for a long time rather than take a military action due to its economic cost and the lack of suitable capabilities to conduct such a war. For instance, the Saudi campaign in Yemen now and after three years, shows a significant failure to achieve its strategic goals.
The current situations for both sides show that the crisis could easily continue for more years which is a critical concern to all the stakeholders in the region. Now Iran and Turkey are playing a significant role in supporting Qatar needs of foods and goods to minimise the inconvenient of the embargo. Also, Ankara is considering enhancing its military presence in Qatar which seen as a direct threat to Saudi Arabia the major regional compotator for the Turkish influence. That also shows a high possibility of an Iranian Turkish large-scale involvement in case of a military confrontation.
The U.S. mission should focus on balancing the support to the Gulf States and their core interests as well as supporting the stability by avoiding encouraging them from adopting a risky diplomatic offensives options that can backfire into the whole region. It seems that the U.S. should adopt nuanced diplomacy to end the crisis which is not that simple for the current U.S. administration. Since the conflicting parties of this crisis will not likely find a comprehensive solution on their own, the U.S. should make it a priority to help them do so before the costs of the dispute continue to escalate in unpredictable ways.
Saudi sports diplomacy: A mirror image of the kingdom's already challenged policies
Saudi sports diplomacy is proving to be a mirror image of the kingdom's challenged domestic, regional and foreign policies.
Overlorded by sports czar Turki al-Sheikh, Saudi sports diplomacy, like the kingdom's broader policies, has produced at best mixed results, suggesting that financial muscle coupled with varying degrees of coercion does not guarantee success.
Mr. Al-Sheikh, a 37-year old brash and often blunt former honorary president of Saudi soccer club Al Taawoun based in Buraidah, a stronghold of religious ultra-conservatism, and a former bodyguard of crown prince Mohammed bin Salman, is together with Saud al-Qahtani among the king-in-waiting's closest associates.
Prince al-Waleed bin Talal, one of the kingdom's wealthiest investors, acknowledged Mr. Al-Sheikh's ranking in the Saudi hierarchy when he made a donation of more than a half-million dollars to Saudi soccer club Al Hilal FC weeks after having been released from detention.
Prince al-Waleed was one of the more recalcitrant detainees among the scores of members of the ruling family, prominent businessmen and senior officials who were detained a year ago in Riyadh's Ritz Carlton Hotel as part of Prince Mohammed's power and asset grab.
Prince Al-Waleed said on Twitter at the time that he was "responding to the invitation of my brother Turki al-Sheikh."
Mr. Al-Qahtani, who was recently fired as Prince Mohammed's menacing information czar in connection with the killing of journalist Jamal Khashoggi in the Saudi consulate in Istanbul, was banned this week from travelling outside the kingdom. Mr. Al-Sheikh has not been linked to the Khashoggi murder.
Nevertheless, his sports diplomacy, exhibiting some of the brashness that has characterized Prince Mohammed as well as Mr Al-Qahtani's approach, has largely failed to achieve its goals. If anything, it appears to have contributed to the kingdom's growing list of setbacks.
Those goals included establishing Saudi Arabia as a powerhouse in regional and global soccer governance; countering Qatari sports diplomacy crowned by its hosting of the 2022 World Cup; projecting the kingdom in a more favourable light by hosting international sporting events; becoming a powerhouse in soccer-crazy Egypt, the Arab world's most populous nation; and using the competition for the 2026 World Cup hosting rights to bully Morocco into supporting the Saudi-United Arab Emirates-led boycott of Qatar.
To be sure, with the exception of a cancelled tennis exhibition match in Jeddah between stars Rafa Nadal and Novak Djokovic, most scheduled sporting events, including this season's opening Formula E race in December and the Italian Supercoppa between Juventus and AC Milan in January, are going ahead as planned despite a six-week old crisis sparked by the killing of Mr. Khashoggi.
Yet, if last month's friendly soccer match in Jeddah between Brazil and Argentina and this month's World Wrestling Entertainment's (WWE) Crown Jewel showpiece are anything to go by, major sporting events are doing little to polish the kingdom's image tarnished not only by the Khashoggi killing but also the war in Yemen that has sparked the world's worst humanitarian crisis since World War Two. The sports events have so far failed to push Mr. Khashoggi and Yemen out of the headlines of major independent media.
Mainstream media coverage of Saudi sports has, moreover, focussed primarily on Saudi sports diplomacy's struggle to make its mark internationally. One focus been the fact that Gianni Infantino, president of world soccer body FIFA, has run into opposition from the group's European affiliate, UEFA, to his plan to endorse a US$25 billion plan for a new club tournament funded by the Saudi and UAE-backed Japanese conglomerate SoftBank.
If adopted, the plan would enhance Saudi and Emirati influence in global soccer governance to the potential detriment of Qatar, the host of the 2022 World Cup. Saudi Arabia and the UAE spearhead a 17-month old economic and diplomatic boycott of Qatar designed to force it to surrender its right to chart an independent course rather than align its policies with those of its Gulf brothers.
Saudi Arabia and the UAE have sought to engineer a situation in which Qatar is either deprived of its hosting rights or forced to share them with other states in the region, a possibility Mr. Infantino has said he was exploring.
Mr. Infantino has also said he was looking into implementing an expansion of the World Cup from 32 to 48 teams already in 2022 rather than only in 2026. An expansion of the Qatari World Cup would probably involve including others in the Gulf as hosts of the tournament. Qatari officials have all but ruled out sharing their hosting rights.
Another media focus has been alleged Saudi piracy aimed at undermining Qatar-owned BeIN Corp, the world's biggest sports rights holder, including the rights to broadcast last summer's Russia World Cup in the Arab world.
Mr. Al-Qahtani reportedly played a key role in the sudden emergence of BeoutQ, a bootleg operation beamed from Riyadh-based Arabsat that ripped live events from BeIN's feed and broadcast the games without paying for rights. The Saudi government has denied any relationship to the pirate network.
The piracy has sparked international lawsuits, including international arbitration in which BeIN is seeking US1 billion in damages from Saudi Arabia. The company has also filed a case with the World Trade Organization.
FIFA has said it has taken steps to prepare for legal action in Saudi Arabia and is working alongside other sports rights owners that have been affected to protect their interests.
Mr. Al-Sheikh's effort to create with funds widely believed to have been provided by Prince Mohammed an international Saudi sports portfolio that would project the kingdom as a regional power broker collapsed with fans, players and club executives in Egypt furious at the Saudi officials buying influence and using it to benefit Saudi rather than Egyptian clubs.
"No one, no one at all — with all due respect to Turki or no Turki … will be allowed to interfere in the club's affairs," said Mahmoud el-Khatib, chairman of Egyptian club Al Ahli SC, one of the Middle East's most popular clubs with an estimated 50 million fans. Mr. Al-Sheikh had unsuccessfully tried to use his recently acquired honorary chairmanship of Al Ahli to take control of the club.
Al Ahli's rejection of his power grab persuaded Mr. Al-Sheikh to resign in May and instead bankroll Al Ahli rival Pyramid FC. He invested US$33 million to acquire three top Brazilian players and launch a sports channel dedicated to the team.
The club's fans, like their Al Ahli counterparts, nonetheless, denounced Mr. Al-Sheikh and the kingdom and insulted the Saudi official's mother in crass terms during a match in September. Mr. Al-Sheikh decided to abandon his Egyptian adventure after President Abdel Fattah el-Sisi ignored his request to intervene. "Strange attacks from everywhere, and a new story every day. Why the headache?" Mr Al-Sheikh said on Facebook.
Mr. Al-Sheikh's attempt to form a regional powerbase by creating a breakaway group of South Asian and Middle Eastern soccer federations beyond the confines of FIFA and the Asian Football Confederation (AFC) collapsed five months after the formation of the South-West Asian Football Federation (SWAFF) when seven South Asian nations pulled out with immediate effect.
The collapse of SWAFF and Mr. Al-Sheikh's withdrawal from Egypt were preceded by his backing of the US-Canadian-Mexican bid for the 2026 World Cup against Morocco after he failed to bully the North Africans into supporting the boycott of Qatar.
Adopting a Saudi Arabia First approach, Mr. Al-Sheikh noted that the United States "is our biggest and strongest ally." He recalled that when the World Cup was played in 1994 in nine American cities, the US "was one of our favourites. The fans were numerous, and the Saudi team achieved good results."
That was Mr. Al-Sheikh's position six months ago. Today, men like Prince Mohammed and Messrs. Al-Sheikh and Al-Qahtani are seething. US President Donald J. Trump is proving to be an unreliable ally. Not only is he pressuring the kingdom to come up with a credible explanation for Mr. Khashoggis' killing, Mr. Trump is also seemingly backtracking on his promise to bring Iran to its knees by imposing crippling economic sanctions.
Saudi distrust is fuelled by the fact that Mr. Trump first asked the kingdom to raise oil production to compensate for lower crude exports from Iran and then without informing it made a 180-degree turn by offering buyers generous waivers that keep Iranian crude in the market instead of drive exports from Riyadh's arch-rival down to zero.
Seemingly cut from the same cloth as Prince Mohammed, Mr. Al-Sheikh, drew his pro-American definition of Saudi Arabia First from the crown prince's focus on the United States. Prince Mohammed, Mr. Al-Sheikh and other senior Saudi officials may be considering whether putting the kingdom's eggs primarily in one basket remains the best strategy.
Whatever the case, Mr. Al-Sheikh's sweep through regional and global sports has left Saudi leaders with little to leverage in the kingdom's bid to pick up the pieces and improve its image tarnished first and foremost by Mr. Khashoggi's killing but also by the trail the sports czar has left behind.