Fall and Rise of Khan, Case Pakistan: General Elections-2013
Empires rose and fell in the history but none fell before the rise. The empire (a metaphor) characterised by his appeal to the masses' passion rather than territories that is christened by (Imran) Khan, a cricketer turned philanthropist and later a politician,
saturates the nation morally as does a mystic inspires his folks about the virtues he is determined to cling to, no matter what the cost, even life, if he has to sacrifice. This blizzard of hope has taken roots in a country soaked in corruption, anger, ethnic schism, poverty and incessant malicious blackmail from the top for last about six decades, turning the peace mongering society into fractured islands of violence.
His election campaigns sparked the ardent desire among his supporters to do something that could serve as a beacon for the posterity, heralding an era of peace and tranquillity. Pakistan Tehrik-e-Insaf (PTI), that translates as 'Pakistan Justice Movement' is his platform from where he speaks extempore and with conviction. Truth drips from his every word, cutting through the thick layers of vile deception that wraps all politicians (a few exceptions apart), contesting 11 May 2013 general elections in Pakistan.
Fall and Rise of Khan
An edifice of empire with 'centre' orientation, yet an ideological one was building up fast. Everyone would love to rush to his rallies and those not finding the option feasible would get glued to TVs from the sofa brink. Then something struck like a bolt. Only three days before the elections, millions of his fans saw the towering Khan plummeting from 16 feet crashing platform. Hundreds of hearts were near to cease. It was as if the dream of Pakistan was shattering. The hope for emergence of a brilliant, meaningful and prosperous state where justice ruled was inclined to abandon us much faster than the falling Khan.
He sustained head injury and went unconscious for a while. The fall had occurred. Millions hands went up high above the shoulders; beseeching God to give him and Pakistan a chance. Lo and behold, All-knowing, All-seeing, the Merciful and the Magnificent answered prayers within minutes. Khan was back to senses, talking as if the hope had reinvigorated, pushing the entire nation in a fit of mix of jubilation and responsibility. Country appeared rising from the fall as did Khan who was on fast pace of recovery, consoling his fans from hospital bed to be calm and thrust ahead to realise PTI manifesto. He did not utter a single word to explain or complain, how and why he was tossed off the platform. With hands on the pulse of the people of Pakistan, he knew the scale and intensity of their anguish and at a critical moment he did not want to stoke their anger further. He aimed high. Brush with angel of death appears to have given him an added feel of aroma of ultimate success even if it was partially elusive this time on conclusion of current elections.
Spark of Hope
During his electioneering campaign, Khan sounded scary warnings about inevitable Tsunami to corrupt politicians and some top government functionaries against whom cases are pending in higher courts for swindling billions of rupees from state's coffer. Tsunami, he described, would wash away all evils, the corrupt and others committing acts of felony but hiding behind the safety net that democracy affords even in the countries where rule of law is flouted or seen applying to the down trodden only. An elite class is above it, even when its crimes are abhorrently heinous. Dawn of 11 May witnessed an unimaginable phenomenon. Young, old men, women and children wrapped in PTI flags were reaching the polling stations before the doors opened.
Khan labelled the PTI performance akin to defeat amidst wide spread rigging episodes in Punjab and Karachi. However he was hilarious about the youths' fervour with which they toiled day and night for the party. PTI has recovered from long drought. In 2002 elections, the party had yet not geared up and Khan won solitary National Assembly seat from his native constituency, NA-71 Mianwali. In 2008, PTI boycotted the general elections as a protest against the dictator, Gen Musharraf's policies. During the five years break, it concentrated on organisational aspects and opinion mobilisation that led to its impressive performance, now in 2013. Jumping to National Assembly with 33 seats in pocket, emerging as leading party in Khyber Pukhtoonkhwa (KP) with 34 seats and in Punjab with 22 seats, its leadership has proved that PTI is a force in national and international politics to reckon, with potentials of yet longer, perhaps trampling leaps during 2018 elections.
Election Synopsis
Summary of the election results which are yet to be officially declared amidst wide spread rigging charges, several parties have sounded, shows PML (N), a party led by Mian Nawaz Sharif has secured formidable position in National Assembly at the federal level and also in the Provincial Assembly of Punjab. PTI of Khan swept in KP with 'Independents' and JUI (F) on the trail prominently. Province of Sindh has been bagged by PPPP and in urban centres, MQM has made significant gains. Baluchistan has been the arena of nationalist parties where major parties have not been able to demonstrate their electoral power. Significant numbers of seats have been clinched by 'independent' candidates throughout the country with apparent motives to trade off their pivotal position as the bargain chips while extending cooperation to the leading party's race to the power corridors. In a short stipulated period, they got to join some party but in the process, there have been instances in the past that they earned millions of rupees in exchange for the electoral support to the party wishing to ascend the podium.
Ground Realities and Future Projections
Some pleasant and bitter realities have emerged. PPPP led by Asif Zardari, the scandal-prone ruling party, has been reduced to non-entity in the national assembly as well as in the provinces except in its strong hold of Bhuttos (Sindh) where it managed to keep the nationalist tinge alive despite claiming to be the secular party. Indulgence in massive corruption and allowing coalition partners to blackmail it during the entire previous term in exchange of letting the party to run the highest offices at the federal level are the main causes of its downfall. No issue of the public concern when the nation sweltered under the weight of power crises or inflation and hopeless law and order situation, were addressed by the party seriously. They consumed the term in the struggle of their survival.
PML (N) has clinched dominating position at National Assembly and Punjab Provincial Assembly. The populous province of Punjab alone has more than 50 % share in the total electoral tally. With coalition partners that it may enlist, it is likely to rule Baluchistan as well. It would be unfair, though not impossible if it attempts to hijack PTI mandate from KP to constitute PML (N)-led government through alliance with smaller parties. Thus the party is confronted by interesting paradox which, if not handled with care could ruin its index of good governance.
PML(N) has the tendency to flout the majority mandate as it did during its previous term by locking horns with Chief of Army Staff, Gen Pervez Musharraf. As the prime minister, Mian Nawaz Sharif had the prerogative to appoint a chief of his own choosing but the manner he proceeded with to remove him was loathsome for the entire army. He wanted to prove himself an unbeatable macho and the Army chief a humble taxi driver as if the chief was to change the wheel only, forgetting that Army is extremely disciplined and respected institution. Even if he has learnt from his tragic episode of removal by Gen Musharraf, he is likely to fail on certain issues as one reads from his statements in last couple of days when he has yet not taken over the coveted office of the Premier. Hate for Army runs in his family genes for reasons best known to him to the extent that his brother, Mian Shahbaz Sharif, who shared PPPP government until March 2013 as the chief minister of the largest province of Punjab, gets hostile even to the retired Army officers. If ever any of them approached him for the redress of grievance, he took pleasure in giving cold shoulder to him if not an insult of the kind.
On the national and international issues, PML (N) is likely to fall trap to the glitters that are not to heal the wounds of people of Pakistan who have been afflicted with during the last about two decades. Its leadership rule would be characterised by love and hate only as it has no middle position, extremely vindictive to the foes and forgiving to its well wishers, no matter the degree of crimes they commit. Within last few days, talk of the town is that US and Saudi Arabia lent Sharif Brothers unrestricted financial support to prevent Khan Tsunami sinking PML (N) to the depths of nonentity. A journalist reportedly has pulled a loud shot through a column, claiming that to defeat Khan from Lahore constituency, Sharif Brothers doled out money to rig the election to the tune of 850 million rupees. Also their vengeance was at peak against PTI when they made two deplorable moves in Khan's native constituency in Mianwali by forcing Humair Hayat Rokhri, a traditional winner family, to withdraw and leave field open for Obaidullah Shadikhel alone to win from Khan. Not stopping here, Sharif Brothers are alleged to have opened the treasure chest filled by US and Saudi Arabia for their candidate to defeat Khan, no matter what the price. Mercifully the tons of money could not purchase the proud people of Mianwali. The proofs are yet to surface from the level of wide spread gossips. Fortunately gossips in Pakistan are generally more authentic than the government inquiry commissions who produce concocted , distorted and corrupt reports.
There is a considerable hate for US but saner elements are of the opinion that powerful US must be respected and moved along as a partner. However no one, like Khan had declared, is inclined to be subservient to US. Royals of Kingdom of Saudi Arabia are predominantly respected by every Pakistani, being the 'khadim-ul-harmaain al-shariffain' but interference in Pakistani politics to such an extent to defeat a sincere, truthful and dedicated leader like Khan is against the teaching of Islam. If the Royals had to side with anyone, they should have sided with PTI on merit or stayed away from PML(N) whose past record is quite tainted.
The Elusive 'Maulana'
JUI (F), led by canny Maulana Fazal-ur-Rehman, is one case in the entire exercise who has gained in 2013 general elections despite lending support to dictator to the hilt for the entire duration until 2008 and his notorious Legal Framework Order (LFO) that has been overturned by the judiciary. He is capable of speaking from the dais to scold US and Jews but off the scene, he can beg concessions from them. He is one man who has not been discovered or if the masses have registered his lust to remain part of every government minus political morality, they have not held him accountable by shunning him off on the eve of general elections. It appears as a research topic to ascertain why proud people of FATA and other provinces have failed to measure his follies.
Conclusion
PTI is likely to do well in whatever capacity it finds itself. The leadership is sincere, mature, educated and young. Even if the conspiracies by old hacks force it to play the opposition role that is equally crucial as it would have been in power. Striving for the rule of law, prevalence of justice no matter who is in the dock must remain their cardinal points of conduct. With the larger picture yet to emerge, PML (N) should be best advised to dampen its arrogant and revengeful history. It must heed PTI and other sincere political parties for the conduct of internal affairs and about the matters of foreign policy, an area it is woefully ignorant, at best emotional. Mian Nawaz Sharif, just on receiving the felicitation messages from foreign dignitaries, has started showing his cards that should have taken months to reveal in exchange for national gains. Deficit of brinkmanship was legible on his face. On the hand, the party has to root out corruption, as it has festered in Punjab even during their recent rule for several years. Dispensation of justice and building up the institutional capacity of the departments must be its top priority. It must remember claims are easy to make but need Herculean effort to implement. If peace in the country, self-sustaining economic recovery and diplomatic palpability, not necessarily through alien shadows, is not achieved the soonest possible on merit of our national interests, then we are headed for status quo. Such a monster of despair must cause shudder to every Pakistani because none can endure a corrupt and inefficient as well as biased government for yet another term. One would wish happy governance to PML (N) at the Centre, in Punjab and possibly Baluchistan, to PTI in KP and to PPPP in Sindh. Long live Pakistan and its lustrous Khan.
Author is a retired Brig Gen from Pakistan Army, holds Master's as well PhD degree in International Relations and has authored a book. Writes frequently, has participated in several national and international conferences/seminars. (dr.makni49@yahoo.com)
Afghanistan and the Quest for Democracy Promotion: Symptoms of Post-Cold War Malaise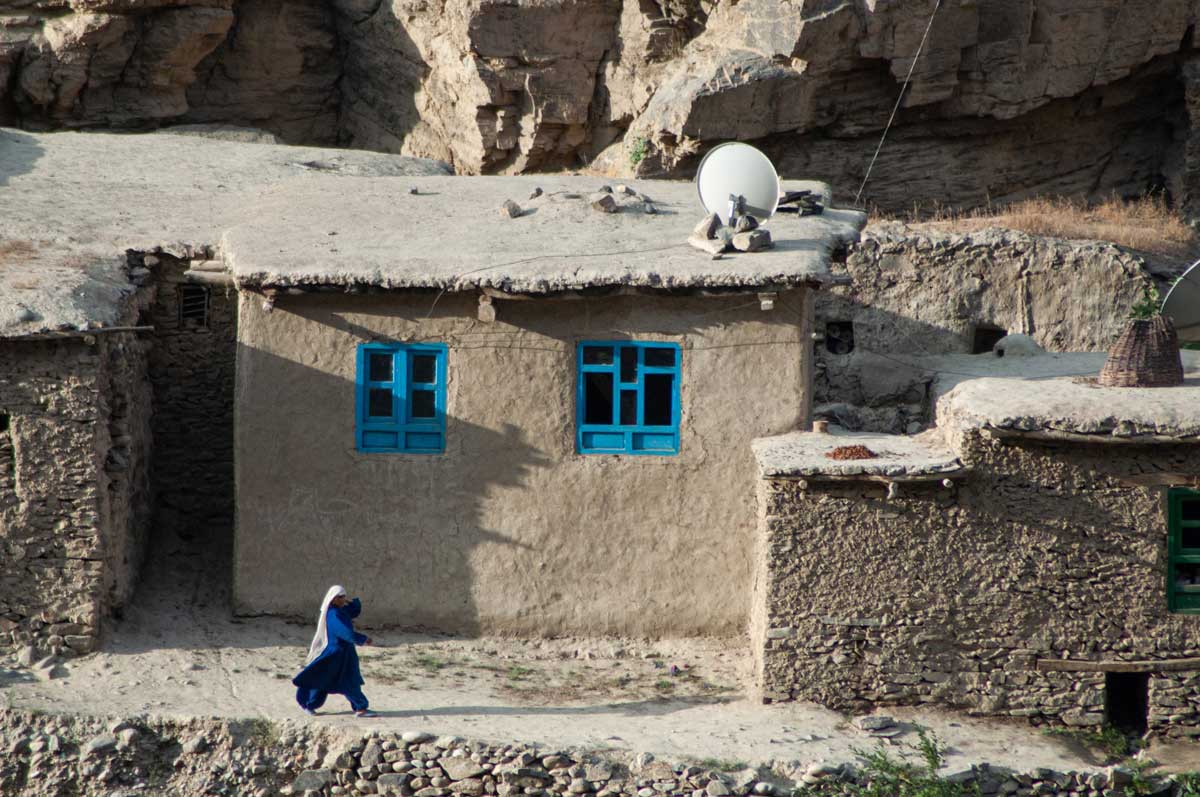 The U.S. withdrawal from Afghanistan should be the first step in a reduced American overseas force posture. Democracy promotion in the form of perpetual force deployment and endless military engagements has resoundingly failed to deliver tangible benefits for the United States. Those who celebrated in the wake of the USSR's collapse as an unqualified vindication of liberal democracy ignored the role of strategic overextension and deteriorating domestic affairs in the latter. The unipolar U.S. moment was bound to be ephemeral, and should have been used to reevaluate and refocus strategic goals in order to ensure we avoid the same fate of our ideological counterpart.
Instead, the United States dispensed with any notions of humility and allowed democratic peace theory to continue guiding its foreign policy decision-making. Even though it is true that democracies are less likely to engage in military confrontations with one another, only hubris could have led us to believe we could universally create this sufficient condition. Afghanistan is a definitive rebuke to the notion that we can simply will the circumstances for democratic peace—on our own terms and with no compromise—into existence.
Luckily, there is still time to readjust the country's strategic calculus and begin allocating its limited resources in a less myopic manner. Following through with withdrawal could be a starting point for a new trend of U.S. restraint. The most logical region of the world to address next would be its position in Europe. Relative European weakness at the end of World War 2 threatened the balance of power on the continent as the specter of Soviet Communism crept its way West. With Russia a shell of the Marxist empire, there is no logical reason for the United States to maintain its current outsized military presence in Europe; indeed, the EU collectively holds a GDP 11 times the size of Russia's, has 3 ½ times the population size, and spends 4 times as much on defense.
The United States should demand that European allies adopt a share of their own defense that is more commensurate with this fact. The decision of the previous U.S. administration to remove 12,000 troops due to Germany's inability to meet NATO spending targets was a good step. The current administration could continue to capitalize on this trend and set more targets for troop withdrawals. Withdrawal will also signal to countries that use political tension with Moscow to decrease their saber rattling. This includes Eastern European NATO members, as well as countries like Ukraine and Georgia. It must be made explicit to the latter two that they cannot engage in bellicose political brinkmanship, and then hope to simply rely on U.S. led NATO to come to their defense should the situation escalate. It may seem counterintuitive, but this may very well result in a more stable European security environment, at least in regard to its posture towards Russia.
This will also reverberate back into the European political arena, as there will be less incentive for inflating the Russian threat. Moscow acts strategically in accordance with its limited national security interests, anticipating Western responses and reactions. Clear signaling that the United States and NATO do not have the goal of encircling Russia and rendering it strategically inert will only serve to increase U.S.-Russian relations, as well as European-Russian relations. This will free up U.S. resources for more pressing national security interests such as preparing for strategic and economic competition with China. It will also decrease the incentive for closer Russian-Sino cooperation.
Ideally, this would cascade into a reevaluation of U.S. strategic postures in other regions as well, such as Southeastern Asia and the broader Middle East. The former is another area in which the United States could reduce its force presence and incentivize increased defense spending by allies. A decreased U.S. presence would also message to China that the United States does not inherently oppose Beijing as a threat. It should, however, be made explicit that aggression towards a U.S. treaty ally would be met with an asymmetric response, but that does not mean that increased tensions with China need to be the status quo. In the Middle East, large scale U.S. military withdrawal in exchange for a primarily diplomatic mission to the region could also serve to decrease one of the major sources of terrorist recruitment.
An interventionist foreign policy was perpetuated as the product of learning the wrong lessons from U.S. victory in the Cold War. A communist doctrine of proselytizing to the alienated masses with axiomatic dogmas and theological certainties failed not because of the weakness of its scripture (which would require a much different, longer article), but because its millenarian quest for world revolution led the Soviet empire to overextend itself beyond its economic means. Behind the façade of military might, the domestic population grew increasingly disillusioned and dissatisfied. Unfortunately, there are alarming parallels with the current domestic situation in the United States today.
Refusing to remain mired in Afghanistan could be an important catalyst in beginning to reevaluate U.S. foreign policy. If Washington focuses its resources on limited goals that prioritize key national security interests, it can better tend to the state of its own republican government and society. It might not be as romantic as crusading for democracy, but it could be essential in preserving the Union.
What, in fact, is India's stand on Kashmir?
At the UNGA, India's first secretary Sneha Dubey said the entire Union Territories of Jammu & Kashmir and Ladakh "were, are and will always be an integral and inalienable part of India. She added, "Pakistan's attempts to internationalise the Kashmir issue have gained no traction from the international community and the Member States, who maintain that Kashmir is a bilateral matter between the two countries (Pakistan is 'arsonist' disguising itself as 'fire-fighter': India at UNGA, the Hindu September 25, 2021).
It is difficult to make head or tail of India's stand on Kashmir. India considers the whole of the disputed state of Jammu and Kashmir as its integral part. Yet, at the same time, admits it to be a bilateral matter still to be resolved between India and Pakistan.
What bars Pakistan from agitating the Kashmir dispute at international forums?
India presumes that the Simla accord debars Pakistan from "internationalizing" the Kashmir dispute. That's not so. Avtar Singh Bhasin (India and Pakistan: Neighbours at Odd) is of the view that though Pakistan lost the war in East Pakistan, it won at Simla.
Bhasin says, `At the end, Bhutto the "dramatist" carried the day at Simla. The Agreement signed in Simla did no more than call for `respecting the Line of Control emerging from the ceasefire of 17 December 1971. As the Foreign Secretary TN Kaul [of India] said at briefing of the heads of foreign mission in New Delhi on 4 July 1972, the recognition of the new ceasefire line ended the United Nations' Military Observers' Group on India and Pakistan (UNMOGIP) role in Kashmir, created specifically for the supervision of the UN sponsored ceasefire line of 1949, since that line existed no more. Having said that India once again faltered for not asking the UN to withdraw its team from Kashmir, or withdrawing its own recognition to it and its privileges (Document No. 0712 in Bhasin's India-Pakistan Relations 1947-207).
Following Simla Accord (1972), India, in frustration, stopped reporting ceasefire skirmishes to the UN. But, Pakistan has been consistently reporting all such violations to the UN. India feigns it does not recognise the UNMOGIP. But, then it provides logistic support to the UMOGIP on its side of the LOC.
India keeps harassing the UNMOGIP vehicles occasionally. Not long ago, three members of the UNMOGIP had a close call along the LoC in Azad Jammu and Kashmir after Indian troops shot at and injured two locals who were briefing them on the situation after ceasefire violations.
India even asked UNMOGIP to vacate 1/AB, Purina Lila Road, Connaught Place, from where it has been functioning since 1949.
Bhasin says (p.257-259), `The Pakistan Radio broadcasts and…commentators took special pains to highlight …the fact: (i) That India have accepted Kashmir to be a disputed territory and Pakistan a party to the dispute. (ii) That the UNSC resolutions had not been nullified and contrarily (iii) Kashmir remained the core issue between the two countries and that there could not be permanent peace without a just solution based on the principle of self-determination for the people of Kashmir. And Pakistan was right in its assessment. It lost the war won the peace. At the end India was left askance at its own wisdom'.
Obviously, if the UNSC resolutions are intact, then Pakistan has the right to raise the Kashmir dispute at international forums.
India's shifting stands on Kashmir
At heart, the wily Jawaharlal Lal Nehru never cared a fig for the disputed state's constituent assembly, Indian parliament or the UN. This truth is interspersed in Avtar Singh Basin's 10-volume documentary study (2012) of India-Pakistan Relations 1947-2007. It contains 3649 official documents, accessed from archives of India's external-affairs ministry. These papers gave new perspectives on Nehru's vacillating state of perfidious mind concerning the Kashmir dispute. In his 2018 book (published after six years of his earlier work), India, Pakistan: Neighbours at Odds (Bloomsbury India, New Delhi, 2018), Bhasin discusses Nehru's perfidy on Kashmir in Chapter 5 titled Kashmir, India's Constitution and Nehru's Vacillation (pages 51-64). The book is based on Selected Works of Jawaharlal (SWJ) Nehru and author's own compendium of documents on India-Pak relations. Let us lay bare a few of Nehru's somersaults
Nehru disowns Kashmir assembly's "accession", owns Security Council resolutions
Initially, Nehru banked on so-called Instrument of Accession and its authentication by `Constituent Assembly. Yet, in a volte-face he reiterated in New Delhi on November3, 1951 that `we have made it perfectly clear before the Security Council that the Kashmir Constituent Assembly does not [insofar] as we are concerned come in the way of a decision by the Security Council, or the United Nations'(SWJ: Volume 4: page 292, Bhasin p.228). Again, at a press conference on June 11, 1951, he was asked `if the proposed constituent assembly of Kashmir "decides in favour of acceding to Pakistan, what will be the position?"' he reiterated, `We have made it perfectly clear that the Constituent Assembly of Kashmir was not meant to decide finally any such question , and it is not in the way of any decision which may ultimate flow from the Security Council proceedings' (SWJ: Volume 15:, Part II, page 394. Bhasin page 56). He re-emphasised his view once again at a press conference in New Delhi On November 3, 1951.
Nehru does not label Pakistan an aggressor at the UN
And then labels it so in Parliament
He never labeled Pakistan an aggressor at the UN. Yet, he told parliament on March 1, 1954 `that "aggression" took place in Kashmir six and a half years ago with dire consequences. Nevertheless the United States have thus far not condemned it and we are asked not to press this point in the interest of peace (Bhasin pp. 55-56).
Nehru disowns the Security Council as just a non-binding mediator
On July 24 1952, Nehru said, `Unless the Security Council functioned under some other Sections of the Charter, it cannot take a decision which is binding upon us unless we agree to it. They are functioning as mediators and a mediator means getting people to agree (SWJ, Volume 19, page 241. Bhasin page 56).
Security Council re-owned
Bhasin points out (page 57 op. cit.) `At the same press conference on 24 July, 1952 when asked what the necessity of plebiscite was now that he had got the Constituent Assembly [approval], he replied "Maybe theoretically you may be right. But we have given them [UN] an assurance and we stand by it (SWJ: Volume 19, pp. 240-241. Bhasin, p. 57, Bhasin pages 256-257).
Concluding remarks
Pakistan's recourse to the UN is India's Achilles Heel. So it is as India's stand on disputed Kashmir is a rigmarole of inconsistent myths.
To avoid internationalization of the Kashmir issue, India's own former foreign secretary Jagat Singh Mehta offered proposals (rebranded by Pervez Musharraf's) to soften the LOC in exchange for non-internationalisation of the Kashmir dispute for 10 years. Mehta presented his ideas in an article, 'Resolving Kashmir in the International Context of the 1990s'.
India had no consistent stand on Kashmir. There was a time when Sardar Patel presented Kashmir to Pakistan in exchange for Hyderabad and Junagadh. Reportedly, the offer was declined as Pakistan's prime minister Liaquat Ali Khan thought it could retain not only Kashmir but also Junagadh and Hyderabad. Jawaharlal Nehru approached the United Nations' for mediation. He kept harping his commitment to the plebiscite.
It is eerie that the whole architecture of India's stand on Kashmir is erected on the mythical `instrument of accession' and its endorsement by the disputed state's assembly, Accession documents are un-registered with the UN. The Simla Accord text makes crystal clear reference to the UN charter.
Let India know that a state that flouts international treaties is a rogue state: pacta sunt servanda, treaties are to be observed and are binding on parties. Self-determination is not only a political but also a legal right in disputed lands. Sans talks with Pakistan, and UN or third-party mediation, what else is India's recipe for imprisoned Kashmiris? A nuclear Armageddon or divine intervention?
Afghanistan may face famine because of anti-Taliban sanctions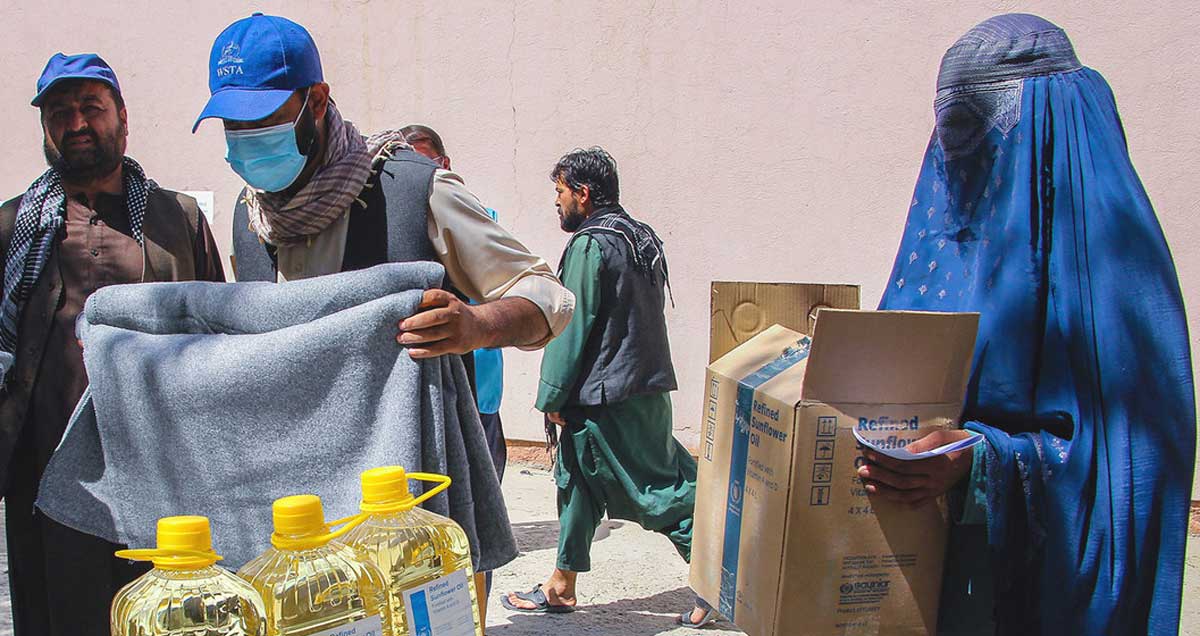 Afghanistan may face a food crisis under the Taliban (outlawed in Russia) rule because this movement is under sanctions of both individual states and the United Nations, Andrei Kortunov, Director General of the Russian International Affairs Council, told TASS on Monday.
"A food crisis and famine in Afghanistan are not ruled out. Indeed, Afghanistan is now on life support, with assistance mostly coming from international development institutes, as well as from the United Nations, the European Union, and the United States, i.e. from Western sources and institutes close to the West," he said. "The Taliban is under international sanctions, not only unilateral US and EU sanctions, but also under UN sanctions. That is why, in formal terms, the Taliban coming to power may mean that these sanctions could be expanded to the entire country, and it will entail serious food problems. Food deliveries from the World Food Program and other international organizations may be at risk."
According to the expert, statistics from recent years show that annual assistance to Afghanistan amounts to about five billion US dollars, but this sum is not enough to satisfy the needs of the country's population. "It is believed that a minimal sum needed by Afghanistan to maintain basic social institutions to avoid hunger in certain regions stands at one billion US dollars a month, i.e. 12 billion a year," Kortunov noted. "Some say that twice as much is needed, taking into account that population growth in Afghanistan is among the world's highest and life expectancy is among the lowest. And around half of Afghan children under five are undernourished."
He noted that despite the fact that the issue of further food supplies to Afghanistan is not settled, some countries, for instance, China, continue to help Afghanistan but a consolidated position of the international community is needed to prevent a food and humanitarian crisis. "A common position of the international community is needed and it should be committed to paper in corresponding resolutions of the United Nations Security Council, which should provide for reservations concerning food assistance in any case," he added.
However, in his words, the key question is who will control the distribution of humanitarian and food assistance inside the country. "There were such precedents when countries and regimes under sanctions were granted reservations and received food assistance. But a logical question arises about who will control the distribution of this assistance. This has always been a stumbling block for programs of assistance to Syria, as the West claimed that if everything is left to Damascus' discretion, assistance will be distributed in the interests of [President Bashar] Assad and his inner circle rather than in the interests of the Syrian people. It is not ruled out that the same position will be taken in respect of the Taliban," Kortunov went on to say. "It means that the international community will be ready to provide food assistance but on condition that unimpeded access will be granted to the areas in need and everything will not be handed over to the Taliban who will decide about whom to help."
After the US announced the end of its operation in Afghanistan and the beginning of its troop withdrawal, the Taliban launched an offensive against Afghan government forces. On August 15, Taliban militants swept into Kabul without encountering any resistance, establishing full control over the country's capital within a few hours. Afghanistan's President Ashraf Ghani said he had stepped down to prevent any bloodshed and subsequently fled the country. US troops left Afghanistan on August 31.
From our partner RIAC