Africa, Eurasia Or the Levant Calling? Greece's Dilemma
Greece's debt crisis has brought to the surface a surface a serious question—where actually does Greece belong in financial, geopolitical and social terms?
The modern Greek state was founded on a strange mix of Arab, European, Levantine and Ottoman influences. Two of its greatest leaders of the last century, Eleftherios Venizelos and especially Konstantínos Karamanlís, firmly believed that the nation was an inseparable part of the West.
Before Greece entered the European Union in 1981, Karamanlís, who was serving out his fourth term as prime minister, argued that European culture "is a synthesis of the Hellenistic, Roman and Christian spirit."
A synthesis to which the Greek spirit introduced the idea of freedom, truth and beauty; the Roman spirit contributed the idea of the state and justice and to which the Christian spirit gave faith and love.
Even Greece's socialist party, which initially rejected Greece's European Union membership, came to recognize the political and financial benefits which it offered.
Some thirty years later, Greece's is at the center of Europe's sovereign debt crisis and without political leadership. The rise of radical left and right wing parties has shocked European leaders from Berlin to Brussels. The call for Greece to leave the eurozone is heard ever more loudly. It would likely mean Greece's exodus from the European Union as well.
If that happens, what path should Greece follow?
Ian Bremmer, president of the Eurasia Group, suggests in the Financial Times that Greece could be an integral part of Russian strategy in the Mediterranean.
Russia currently shields Syrian president Bashar al-Assad, who has been internationally condemned for his brutal crackdown of an anti-government uprising in his country, because Moscow needs him right where he is. Syria is its most reliable Middle Eastern commercial partner. Moreover, for Russia, access to a Mediterranean port holds considerable strategic value.
If Assad falls, could Greece be its Middle Eastern proxy? It shares some affinity with at least several of the nations in the Levant, where, controversially stating, the only marker of qualifying is to be in a state of ongoing decline.
Greece meets several of the criteria to be considered part of Middle or Near East.It is heavily in debt, its church is deeply involved in politics and protected by the State. It has a long time sworn enemy—Turkey.
A Greek exit from Europe could actually prompt a series of geopolitical domino effects. As Nick Ottens wrote at the Atlantic Sentinel earlier this week, "If Greece is forced to leave Europe's single currency union and possibly suffers a bankruptcy, its Cypriot allies would necessarily lean more heavily on their newfound friends in Israel." He also pointed out that Russia could seek to take advantage of the situation.
The question is now in the hands of Greek voters. Will they choose Europe or Middle East? The euro or the drachma? If the tone of the political debate is any indication, the Greeks are as divided as the rest of Europe is undecided about whether to let them stay in.

UK's post-covid foreign policy
UK's foreign policy post corona is likely to be driven by some crucial economic factors. On the one hand, it is likely to work closely with countries like US, Japan Australia and India, to reduce its dependence upon China. On the other, UK can not totally bank on the US for achieving its economic goals, given the unpredictability of US President, Donald Trump.
UK needs to look at new Free Trade Agreements (FTA's) and also be part of arrangements, such as the Trans Pacific Partnership which enable it to diversify it's supply chains
Important economic decisions of UK with a bearing on UK-China economic ties
UK has taken some important steps with an eye on enhancing self-sufficiency, and reducing reliance on China given the changing environment.
The Boris Johnson government has set up a committee — 'Project Defend' — which seeks to study UK's economic dependence with hostile countries (with a specific thrust on China) especially for sensitive imports. Based on the findings of this report, UK will work towards relocation of pharmaceutical companies. While changing supply chains over night may not be an easy task, this is an important decision which the Boris Johnson Administration has taken.
UK's recent decision on Huawei
The Boris Johnson Administration has also recently taken a decision to reduce Huawei's participation in the 5G network to zero by 2023. In January 2020, Boris Johnson had given a go ahead to Huawei's participation in the 'non-core' element of the 5G network, with important restrictions, as well as a 35% market share cap. This decision drew flak from a section of Conservative Party politicians, who for long have been arguing that the UK needs to be cautious with regard to close economic ties with China, since this has serious security implications. The Trump administration had also expressed is displeasure with the Boris Johnson administration. The US President and senior officials in his administration had expressed their unhappiness, saying that this decision could have an impact on security cooperation between both countries.
In the aftermath of the coronavirus pandemic, ties between UK and China have gone downhill (senior officials of the Johnson administration have criticized China for suppressing information with regard to the outbreak of the pandemic), and Johnson's decision was driven by two factors. One increasing pressure from Conservative MP's who had threatened to vote against the government's decision and second the fact, that UK is keen to go ahead with an FTA with the US (there have been differences between the US and UK however on the issue of the FTA, with the US urging UK to make a choice between China and the US)
Apart from this, the recent US sanctions imposed on Huawei, have also played a role in Johnson's decision of reducing Huawei's participation by 2023 (the Trump administration has made it compulsory for foreign manufacturers using U.S. chipmaking equipment to obtain a license before being able to sell chips to Huawei).
D 10 network
Interestingly, the UK has also proposed, that a group of 10 countries, dubbed as D10, joins hands to provide an alternative to Huawei's 5G network and other technologies with the aim of reducing dependence upon China. The proposed grouping should consist of US, UK, Japan, South Korea, India, New Zealand, Australia,
UK has thus taken the lead in providing an alternative. Significantly, US President Donald Trump has also stated, that he is keen to expand the G7 and include not India, South Korea but also Russia.
UK also keen to play an important role in the TPP
While on the one hand, the UK is trying to reduce its dependence upon China, by joining hands with the US and like minded countries, on the other UK is also seeking membership of the Comprehensive and Progressive Agreement for Trans Pacific Partnership (TPP) which consists of 11 members (Australia, Brunei, Canada, Chile, Japan, Malaysia, Mexico, New Zealand, Peru, Singapore, and Vietnam).
While the idea of the TPP was proposed by former US President, Barack Obama, though the first decision taken by Trump was to withdraw from the agreement. Japan has been playing an important role in the CPTPP, given it's strategic importance. Efforts are also being made to expand its membership, so that dependence upon China is reduced.
The UK faces numerous challenges, while on the one hand it does need to reshape the economic relationship with China, on the other hand this can not be done overnight, so enhancing FTA's and joining the CPTPP is important in this context.
From a purely strategic perspective, the UK-US relationship has been important and with Johnson and Trump at the helm, and increasing convergence on attitudes vis-à-vis China, this is likely to get further strengthened (though there could be differences on both economic and geo-political issues). The idea of the D10 grouping mooted by UK has also sent a clear message, that in spite of numerous economic challenges, the UK is keen to emerge as an important player, in its own right, in the post covid world order.
What is Multilateralism in European Terms?
The term "multilateralism" is not specifically elaborated in Russian international relations theory. For a long time, it has remained in the shadow of the much more popular term "multipolarity," although the latter is gradually being replaced in Russian literature by the term "polycentrism." Sometimes, it seems that "multilateralism" and "multipolarity" are used in Russian scientific and political discourse as synonyms, both reflecting the democratisation of the international system that began with the collapse of the "unipolar world" at the beginning of the century.
Yet, "multipolarity" is obviously not the same as "multilateralism." The former denotes pluralism in the distribution of power in the international system among three or more independent decision-making centres, while the latter describes a possible way for these centres to collaborate. Without multipolarity, there can be no multilateralism, since a unipolar or bipolar system simply does not provide enough actors for multipolar interaction. But multipolarity does not necessarily imply multilateralism, since relations within a multipolar system can theoretically come down to a set of bilateral relations between individual centres of power.
In the United States, at least prior to the Trump administration, multilateralism was formally considered the preferred foreign policy practice, especially in relations with allies. For example, NATO is a multilateral military-political alliance and the North American free trade area (NAFTA, recently superseded by USMCA) is a multilateral trade and economic integration initiative. Yet, the United States has acted as the undisputed leader in all multilateral agreements, which has raised questions as to how multilateral these agreements really are. As for Donald Trump, he has expressed doubt as to whether multilateralism is an effective means for promoting American interests at all, preferring, wherever possible, to negotiate with partners in a bilateral format.
Unlike the United States, EU countries consider multilateralism not only a convenient format for foreign policy but one of its fundamental principles. This principle is embedded in many official EU documents, including the Treaty on the European Union (Article 21). The commitment to multilateralism was once again reaffirmed last spring when France and Germany announced the creation of the international Alliance for Multilateralism, already joined by about fifty countries from various regions of the world. "Multilateralism" in European political discourse is, however, often little more than a uniting slogan, representing one of the basic values of the European Union that distinguishes the EU from other global players who prefer a unilateral foreign policy (USA, Russia, China).
That is why the essay Multilateralism: Variants, Potential, Constraints and Conditions for Success, authored by one of the pillars of modern German foreign policy thought, Professor Hanns Maull, and published by the German Institute for International and Security Affairs (SWP), merits careful reading. For over twenty years, Hanns Maull has held the Foreign Policy and International Relations Chair at the University of Trier in Germany and is now a professor at the Johns Hopkins University in Bologna. Let us discuss the main points of his essay.
Interpretations of the Term
The author of the essay offers the reader three levels of understanding of multilateralism. The first level of understanding, designated by Maull as Multilateralism I, reduces this concept to diplomatic interaction between three or more states (or other actors) in international politics. This understanding does not present any difficulties or controversies: multilateralism comes down to formal issues and is contrasted to unilateral and bilateral formats. Nor does this understanding offer any substantive content: participants in the multilateral format can pursue any goals and base their cooperation on any principles that suit them. From the essay, we may conclude that, for example, the three agreements made in the second half of the 18th century between Russia, Prussia and Poland on the partition of the Polish–Lithuanian Commonwealth fall well under the definition of multilateral diplomacy, since all three parties participated in all the agreements.
Modern German foreign policy employs a broader interpretation of multilateralism, designated by the author as Multilateralism II. The essence of the German understanding is that multilateralism, in addition to formal criteria, should also include substantive criteria. Therefore, it includes interaction of more than two actors with action within the framework of international organizations, oriented towards the principles and norms and carried out in accordance with the rules and regulations that underlie those organisations (such as, for example, the United Nations Charter). In this version, a multilateral foreign policy stands not only for a specific diplomatic approach but also for a commitment to certain principles, substantive goals and methods of foreign policy. Ultimately, we are talking about a limited set of common values that do not exclude conflicts between individual participants. A possible example of Multilateralism II is probably the way European countries cooperated within the framework of the Conference on Security and Cooperation in Europe (CSCE) in the 1970s and 80s, while maintaining a mostly competitive relationship between two different social and political systems.
Historically, this understanding of multilateralism is closely connected with the concept of the Western liberal world order, the foundations of which were laid in 1945 and which began to claim universality after 1990. Yet, this does not mean that Multilateralism II must inevitably disappear along with the decaying liberal world order. It may be based on other values and principles; the main element is the creation of common norms in world politics, to be agreed in a multilateral format. In fact, multilateral mechanisms should enable us to agree on common norms and values, a universally desirable world order and regulatory practices acceptable to each individual participant in multilateral negotiations.
Multilateralism III represents a more radical understanding of the term. Whereas the main task of Multilateralism II is to achieve the broadest possible compromise on the basic issues in the regulation of international life, despite significant differences in the interests of the participants, Multilateralism III is to find "right" or "appropriate" solutions to the problems of world politics, i.e., achieve a transition to "effective global governance." If Multilateralism II proceeds from what the participants in the system think achievable, Multilateralism III operates in terms of what is desired and what should be done. In the first case, we are talking about a tactical alliance of players with very different aspirations and, in the second case, about a strategic partnership of like-minded parties who interact with one another to achieve common goals.
Accordingly, in order to move from Multilateralism II to Multilateralism III, two complex problems must be resolved. First, tactical allies should become strategic partners, that is, agree on a general picture of a desirable future, on practical steps to make this future possible, on an equitable distribution of the burden and costs associated with this transit, etc. Second, international institutions must be established that are capable of ensuring effective coercion of independent players in the international system to implement multilaterally adopted decisions. As history shows, for example, in the case of multilateral efforts to combat climate change, even a general agreement on the principles, values and goals of cooperation does not necessarily guarantee that the international community will move towards its stated goals.
Why is a "Multilateral" Foreign Policy Necessary?
Proponents of multilateralism (any of the above variants) rely in their reasoning on three interrelated assumptions: regarding the magnitude of impending global challenges; the persistence of a trend toward power diffusion in world politics; and the great potential of multilateral cooperation.
The first assumption, according to Maull, needs no detailed justification. Some of the global challenges — from climate change and a possible environmental disaster to uncontrolled development of new technologies and the threat of a global nuclear war — call into question the continued existence of mankind. Another thing is equally obvious: many of these challenges place extremely high demands on the quality of global governance, including not only cooperation between states but also involvement of non-state players — private businesses, international organisations and civil society. Constructive co-operation, even between such large states as China and the United States, will not in itself suffice to solve the problems. Within the framework of today's predominantly Westphalian international system, achieving a new quality of global governance does not appear feasible.
Power diffusion is likely to continue. Consolidation of the world based on a revival of a unipolar or even rigid bipolar system seems unlikely. Nation-states will remain the main players in world politics, with preservation (at least formally) of the principles of sovereignty and territorial integrity. At the same time, the number and international activity of non-state players will continue to grow, undermining the hierarchy in world politics and economics. Traditional formats of international cooperation will increasingly prove ineffective and the need for complex new multilateral and multi-level formats will grow. A multitude of multilateral schemes crop up in international relations, which could not have existed even theoretically throughout human history.
Proponents of multilateralism suggest that the transition to a new level of global governance will make it possible to use resources more efficiently, streamline strategies and priorities, avoid duplication of efforts, etc. Maull, however, entertains serious doubts about this assumption. First, transferring even some of the functions of national states to multilateral structures is already difficult since the states themselves have long become much less omnipotent on their own territory. Second, the effectiveness of existing multilateral structures — from the United Nations and the European Union to the International Monetary Fund and the World Bank — is also controversial. Global governance based on multilateralism has yet to prove its worth.
Multilateral Diplomacy: Benefits and Challenges
The obvious advantage of multilateral diplomacy, according to the author, is its inclusive nature: only multilateralism allows the broad coalitions necessary for resolving complex problems to be formed. In addition, multilateralism enhances the international legitimacy and sustainability of any agreements. Of course, this only applies to situations when the multilateral coalition is sufficiently representative, that is, when the problem is solved bearing in mind the positions and interests of all significant players.
On the other hand, it is precisely these features of multilateral diplomacy that, in some cases, turn out to be its downfall. It can be difficult to focus the agenda in multilateral negotiations, as each of the participants has its own priorities. Multilateral negotiations usually require more time and resources than bilateral ones, not to mention unilateral actions. Procedural issues are much more difficult to negotiate in a multilateral format than a bilateral one.
Decisions made following multilateral negotiations often turn out to be half-hearted, fuzzy and declarative, as negotiators focus on the search for the "lowest common denominator," allowing them to keep the support of the maximum number of contracting parties. Multilateral negotiations can be blocked by any of the participants. There is an inverse proportion between legitimacy and effectiveness: high legitimacy is achieved at the cost of low effectiveness and vice versa. The same correlation usually applies to the time needed to reach an agreement and its stability: agreements concluded in a scramble are generally less stable and reliable than ones resulting from lengthy negotiations.
As a general rule, we can conclude that multilateral and representative formats have no alternative when it comes to fundamental systemic problems in world politics or economics. Even so, when it comes to the need to respond quickly to a sudden challenge, the actions of small groups of players who are more interested in solving the problem may be more effective. Of course, you have to pay with a part of legitimacy for efficiency and effectiveness.
There are many other problems and difficulties associated with multilateralism. For example, it is not entirely clear how to distribute the responsibilities and burdens associated with implementing an agreement "fairly" among all the participants in multilateral negotiations. The question of what measures should be taken with respect to those who take a selective approach to multilateral agreements or even sabotage their implementation is also not a simple one.
In multilateral negotiations, mutual confidence between participants is more critical than in bilateral negotiations because there is always a fear that groups of participants might coordinate their negotiating positions behind the scenes so that the others will have to face a consolidated opposition promoting unilateral interests in a coordinated manner. Digressing for a moment from the discussion of Maull's essay, we may note that it was precisely such a problem that arose in the work of the Russia–NATO Council, established at the NATO–Russia Summit in Rome in May 2002. The Russian side proceeded from the Council becoming a fully-fledged multilateral organisation with each participant acting in its individual capacity. Western countries turned the Council into a mechanism for bilateral cooperation between NATO and Russia, de facto abandoning the principle of multilateralism. A similar situation arose over time in the Group of Eight, after it was joined by Russia. On many fundamental issues, Moscow was forced to confront a combined coalition of the other seven members of the G8. The transformation of a formally multilateral format into a virtually bilateral one significantly reduced the effectiveness of the two negotiation platforms, both for Russia and, ultimately, for its Western partners.
Conditions for Effective Multilateralism
Given the above problems, we can formulate several conditions that might allow multilateral negotiation to be successful. These conditions relate mainly to the approaches and expectations of negotiators. First, participants should be interested in achieving sustainable results, not winning a diplomatic "victory" over partners by securing tactical advantages. A diplomatic "victory" of this kind could undermine the agreement at some point and turn it into a defeat.
Second, participants must be orientated on compromise, including a willingness to make concessions. Practice shows that violation of a reasonable balance between concessions by the parties inevitably undermines the stability of the agreement.
Third, negotiators should proceed from the principle of "diffuse reciprocity," that is, be prepared to demonstrate solidarity with partners in difficult situations, sacrificing their immediate interests for the sake of longer-term gain, if necessary.
Fourth, negotiators must have "internal legitimacy", that is, be able to make commitments on behalf of those they represent. This means that only strong leaders with broad political support in their own countries can be successful negotiators.
Fifth, implementation mechanisms should be identified from the outset. If these conditions are not met, multilateral negotiations will prove useless at best and harmful at worst, acting as a smokescreen masking the unilateral actions of certain players.
The author emphasises that the success of multilateral diplomacy paradoxically depends on the willingness of participants to make unilateral and bilateral steps. Practice shows that, behind any success of multilateral efforts, there is always a leader or group of leaders who take the initiative in determining the agenda, prioritising its issues and maintaining the negotiation schedules, as well as acting as mediators in reaching a compromise. The multilateral format does not cancel out and will not replace the bilateral format but it is a necessary addition to or prerequisite for the latter. An example of such a combination is the bilateral German–French negotiations on creating the Alliance for Multilateralism.
Alliance for Multilateralism
The Alliance for Multilateralism, as an informal association of countries promoting multilateral approaches to resolving international problems, remains a flagship foreign policy project of Germany. Although this initiative has a very brief history, its work allows us to draw some conclusions about the possibilities and limitations of Multilateralism in world politics.
First of all, the initial meeting of interested countries was held on the sidelines of the UN General Assembly in New York in September 2019 by seven states: Germany, France, Canada, Mexico, Chile, Ghana and Singapore. These countries are very different in size, economic development and political systems. For example, according to the Freedom House classification, Mexico and Singapore are among the "partly free" countries. So we may conclude that the desire for multilateralism (perhaps even in the format of Multilateralism II) is not a feature inherent exclusively in liberal democracies.
In addition, the first practical steps made by the Alliance confirm the assumption that multilateral structures tend to focus on relatively uncontroversial, technical issues, where there is more chance of developing a common position. One such issue was the Alliance's proposal to ban lethal autonomous weapons systems (even though the countries most actively working on such systems did not participate in the Alliance). More complex issues, such as freedom of trade, the future of international law and international organisations, human rights, etc., were left on the periphery of the Alliance's attention. We should add that most of the decisions taken by the Alliance are to be implemented by the interested players on a voluntary basis.
Such a choice of priorities raises the fundamental question of whether the transition to a new level of global governance can go from bottom to top — from specific, depoliticised and relatively simple issues to more complex, sensitive and politically loaded problems, or whether it should go from top to bottom — from general, politically determined, fundamental problems to technical details. If we assume that a bottom-up transition is feasible, the Alliance's work should be welcomed and supported in every way. If the only possible transition is top-down, then the Alliance's work may even be counterproductive because it creates the illusion of moving forward where, in fact, no progress is being made. Replacing strict international legal rules with voluntarily assumed obligations, for all its attractiveness, can erode the foundations of the modern world order without creating any effective alternative.
It Is Not That Simple
The essay by Hanns Maull leaves us with the feeling that only the very first steps have been taken so far in studying the complex problems of multilateralism and the number of questions that arise significantly exceeds the number of available answers. In any case, it seems obvious that multilateralism (just like, for example, multipolarity or polycentricism) can in no sense be considered a universal mechanism for resolving all international problems. The multilateral format, as the author rightly notes, has many significant drawbacks: it is cumbersome, complex, slow and often has disappointing results. Multilateralism cannot and will not replace the bilateral approach and unilateral foreign policy actions.
Even so, one may agree with the author that multilateralism has its obvious comparative advantages. It would be a mistake to ignore or downplay such features of multilateralism as democratism, representativeness and the legitimacy and sustainability of the results of multilateral negotiations. Multilateralism is a chance for relatively weak players to make their voices heard and their interests taken into account. It is also an opportunity for relatively strong players to make their leadership more civilised, less burdensome and less intrusive for all other participants in the international scene.
Ultimately, however, multilateralism, like any other format of diplomatic activity, will always be as effective or ineffective as the players who practice them want. So far, most of these players are guided by an understanding of multilateralism somewhere between Multilateralism II and Multilateralism I, gradually sliding from the first to the second. Reversing this negative trend to start moving towards Multilateralism III will require tremendous efforts.
From our partner RIAC
A New Wave of Euroscepticism in the Heart of Europe?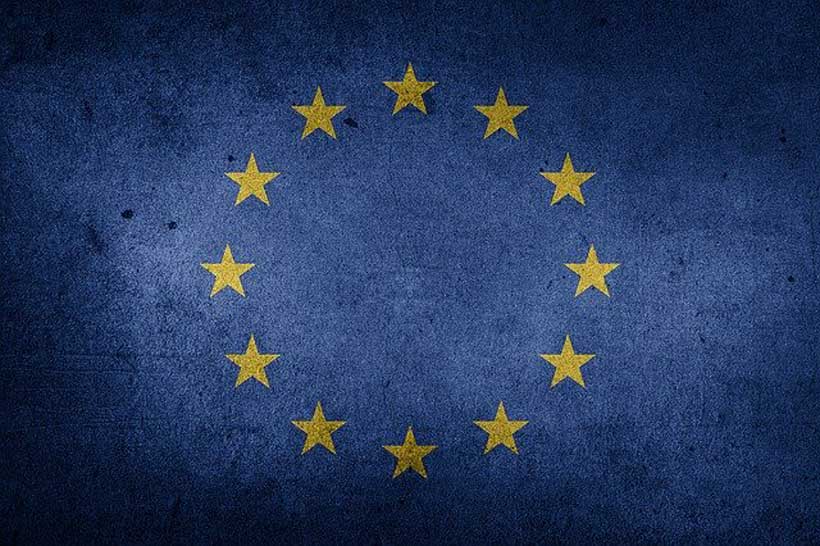 As we are about to enter a new decade, the European Union seems to be facing one of its worst existential crises since its conception. Euroscepticism is not something new; ever since the efforts to achieve the European integration started in the 1950s political parties that made of anti-integration their main platform started to mushroom throughout the continent. the current pandemic, lockdown measures, an economic crisis that looms seem to be exacerbating divisive trends in Europe.
Most recently, the 2008 and 2009 financial crises that brought radicalism, populism, and fringe politics to the forefront of the political agenda again, especially in southern Europe which felt the worst effects of the economic downturn: Spain, Portugal, Italy, and Greece. six years later, in 2015, the migrant crisis further deepened the already existing fractures among member states, and particularly throughout Eastern Europe, the continent witnessed can you surge in populist narratives, however this was also the case in countries that had been traditionally immune to such rhetoric such as the Scandinavian countries, and Sweden in particular.
There is a false sense of Swedish exceptionalism for welcoming refugees. it is true that Sweden has been a generous safe haven for migrants, and they have received more refugees than many other European countries. However, one cannot assume such policy truly reflects the sentiments of the population. soon after Sweden started welcoming migrants, political parties started to turn to an ultra-nationalist, anti-immigrant rhetoric blaming massive immigration for a possible collapse of their health, social and welfare systems.
Sweden is not an isolated case, populists have had considerable media exposure and have successfully started to alter the political agenda of the European Union in recent years. they cannot and should not be taken lightly. radical political parties do have realistic chances to become mainstream alternatives and attain power in many European countries such as France, Italy, Greece, The Netherlands, Austria, Poland, Hungary, and the UK.
Populism is particularly appealing to those that feel they do not belong in a new ever-changing reality because of its reactive nature. populism reminds voters of glorious pastthat is long gone because of the actions of those currently in power. populism thrives on the division of "us" vs "them", and on the need to protect national institutions and inherent values that are being eroded and attacked.
While Euroscepticism trends started to subside ask the European economies started to grow and the migrant inflow started to stabilise , there was a widely spread false sentiment of stability and the assumption that Euroscepticism would wither away. Brexit and the domestic and international chaos it caused in the UK and in Europe reinforced this perception. soon after the failure in negotiations and the never-ending extensions of the process did translate into a drop in the demands for a membership referendum in most European countries. However, the current development may as well reverse that trend
Populist leaders across the continent have already started to use the pandemic to legitimise many of their prior ideological stances: protectionism; anti- globalization; anti-immigration policies; closure of borders; nationalism and tougher law and order policies. Italy so country that could dictate where European politics will head to in coming months or years. Italy has been hit particularly hard in this pandemic, not only by the high human cost, but also by the dark economic prospects for the country. Italy will be stricken by the worst economic contractions in Europe and its debt is expected to rise two over 150% of their GDP. Italy is therefore set for one of the longest recoveries in Europe. with all this into account, the idea that Italy could follow the UK in its anti-European mode is something that should not be that lightly put away.
Italy has been suffering from a wave of European anti integration sentiment since the 2008 crisis, according to a survey by the Tecné Agency, 42% of Italians are in favour of withdrawal from the EU, by December last year, only 26% of them supported the idea. This percentage could increase if Italians are not happy with post-pandemic measures and could further enflame North and South existing tensions. the pandemic has struck pre-existing weaknesses and frailties and has played on a sense of abandonment. populists in Italy are not an exception amidst this pandemic: they are returning to their very familiar core book: they are portraying themselves as the only answer to protect the people.
Italians feel they were abandoned by the rest of the European Union to fend for themselves; even now when the European Union has decided on a massive asset-purchase scheme of Eurobonds or coronabonds, the Union is blind to the fact that economies among their member states will be affected differently. these has also reinforced the belief that this measure is contrary to the solidarity principle the union is based upon. Ideally, to prevent widespread feelings of inaction a lack of solidarity, Germany and France should possibly toy with the idea of a shared debt, especially when there are already apparent cases of serious insolvency from southern member states. this can also potentially limit the support for populism across the continent.
Italy in particular he's a worrying case, unlike the UK with Brexit, Italy is a founding member of the European Union and if they were to hold a referendum on European Union membership with the same result as the 2016 one in the UK it would be catastrophic for the European Union's credibility and legitimacy. this is a very realistic result as the post pandemic continues to impact on the continents social, economic, and political cohesion; and especially in countries, like Italy, which have been flirting on and off with populism, and they seem to be a crisis away from becoming the next Brexit or the next debt disaster in Europe.