Africa Destined to Bleed Yet More! Any Remedy?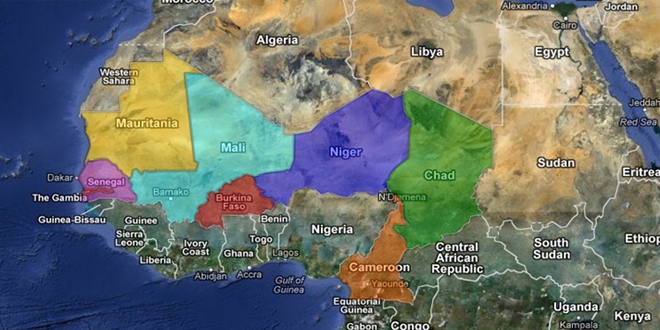 African continent, characterized by its geopolitical and geo-economics significance does not escape observers' focus with its 54 nations, having cumulative fifth world largest economy, next to US, China, Japan and India.
While ten fastest of the developing economies are located in Africa, the continent is, nevertheless, plagued by multiple paradoxes of threatening consequences.
The state upheavals, insurgency, chronic human rights violations, child wars, dripping poverty, drugs trafficking, ethnic and ideological massacres eclipse its peace and stability potentials. "… way to the Better there be, it exacts a full look at the worst", said Thomas Hardy. In modern era, perhaps it fits well on Sahel Region. Human dignity to the African masses stands denied, a few islands of exception notwithstanding.
The Arena
Sahel Region lies between the latitudes 120 N and 200 N. The two latitudes run through parts of, from the east, Ethiopia, Eritrea, Sudan, Chad, Niger, Nigeria, Mali, Burkina Faso, Mauritania, Senegal and Gambia. Possibly the recent flurry of worries would stand substantiated a bit more if we turn the pages of history for a while. Some old sources depict Sahel region historically a grey zone where peace and stability struggled to survive gaspingly between competing empires. In globalized world politics, the region has become more relevant because of its emergence as a menacing hotbed of organised crimes sprouting from its abject poverty. The scenario directly threatens the prosperous regions of Europe/Eurasian continents through a short hop across the Mediterranean. Like Cicero, early Roman Republic, expressing its anguish against high-sea pirates; can we label these crime perpetrators as enemies of human race? Such consensus would be easy to achieve only if international community musters collective will to render collective response to the conflicts.
Threat Dynamics
The implicit and explicit narrative to counter brief but deadly inventory of threats directed against the African masses as well as Mediterranean shores would be phase two of the response. The catastrophe, in fact, has already festered within Sahel Region as phase one of the existential threats. Hence, assessing the task and pre-empting the challenges would certainly be prudent strategy than waiting for knock by the monster. The print and electronic media has seen particular hype in delineating the threat trajectory, emanating from Sahel region. Prevailing destabilizing environments surface in nutshell as the bed-rock of the menace. Sahel region has remained marred by the extensive governance deficit that exacerbated the miseries of masses over decades. Prolonged absence of writ of states prompted the clans to coalesce inwardly to seek added security and settle scores with their foes. The tendency led to formation of organized armed militias to redress their genuine or perceived grievances. Warlords flourished, at times out-weighing military capabilities of the so called legitimate native regimes.
The region has also become heaven for the drug traffickers who operate with impunity through Colombian-Sahelian-Eurasian cartels' alliance. Illicit money enables terror gangs to flourish. Large segments of public, caught in the cross fire, attempts to flee massacre and poverty. It results in 'boat-loads' of irregular immigrants on European shores with dubious, if not criminal dossiers. Energy reserves and precious metals sites are subject of severe contention from within and without. While Africa moans, theatre of war without boundaries has also emerged in this region. Market states of consents are also grappling with transnational actors, inclined to wreak havoc as the Sahelian arena presents a perfect breeding ground for militants. There will be no clear victors and hence no conventional victory parades but the one staying the course would be winner, argued Philip Bobbitt. The region, in the wake of recent conflicts in Central Asia, Middle East and North Africa, is likely to draw more debate than ever. The fact that it is in the cusp of crises would be hard to deny. Elaborate strategies, modes and magnitudes to rescue it from the kind of a tragedy emerge as daunting questions. Here the issue has been approached from Atlantic alliance perspective.
Inspirations and Inhibitions
US, Europe fraternity have its military capability harnessed by NATO that performed operational
task in Afghanistan in unison. US also has its dedicated forces 'command' for Africa as well. Though there is no dearth of military muscle, US and Europe have to be on same page while keeping UN on board. Concurrently, understanding among P-5 would be a geopolitical prerequisite to help Sahel region manage its threats. Model interventions on humanitarian ground in Libya and recent French military's venture into Mali did draw some critique by the quarters that had reasons to sound their dissent. The divergent approaches manifested themselves all too glaring in the context of Syrian crisis. In predominantly Muslim world, spanning over Sahel from 20-90 percent of various countries' population, Islamic Maghreb and adjoining Middle East, some views, even shared by certain Western think tanks, are emerging to the contrary. The talk of creating a threat-bogey by the powers that are inclined to trample Africa through resource wars is becoming conspicuously shrilling. The patterns of recent conflicts have rendered the opponents strong arguments that (according to them) overblown crises are in fact the pretext to grab African assets. At the same time, they argue that under the hoax of Al-Qaeda and a contrived war on terror, another predominantly Muslim region would be targeted for achieving the ends that have no relevance to the pretexts. US, in effort to enforce its values, has drawn considerable volley of flak. It faces such allegations as crystallizing and aggravating the ongoing (rich) North-South (poor) dilemma, reviving the crusades and above all, attempting to maintain hegemonic imperium. Even some credible western sources share such fears.
Sahel region however, sinking in a quagmire, bears threat of impending human catastrophe in the fold. It calls for liquidating the menace in a decisive manner for humanity sake, disregard to the obtaining geo-politics, for and against arguments. Question is how to do it while eliminating the threat and at the same time, maintaining universal credibility as well?
Response Blueprint, Preparatory Posture
Employing military methodology, precisely assess the depth and magnitude of threat. A threat-prong aims inwardly at Sahelian states. International community, with larger input from trans-Atlantic alliance, should firm up Sahelian institutions' functional capacities. Place their militaries' sanitisation and modernisation at top of the agenda. Through extensive consultations, bring all Sahelian states and their immediate neighbours on board about inevitability of mustering collective response to achieve sustainable peace. Trans-Atlantic community should resort to diplomatic surge to seek concert within and of all other stake holders from UN platform. Strategic effort must be supported by strategic consensus. Second threat-prong aims outwardly at Europe, particularly its coastal states, Balkans and those located on southern and south-eastern periphery. They need to up the ante. Thwart arms, human smugglers and drug barons' attempts of reaping illicit bonanza. Adopt passive measures like enforcing stringent laws, surveillance, sweep and search at Greece, Turkish, Bulgarian and Serbian border entry points to deter them.
Establish Sahelian Command Centre (SCC), manned by the constituent states military experts and UN observers' team, to transmit real time intelligence, afforded by NATO, US African Command or any of P-5, to the military commands of the regional states. Enable them to locate, interdict and possibly destroy the carriers, collaborators or perpetrators of multifaceted organised crimes. The preparatory effort should be sanctioned by UN for a decade but subject to evaluation and performance audit every three years. When the Sahel situation stabilizes, extend SCC role to other African countries like Nigeria and Algeria to enable their governments to restore their writs, encouraging them at the same time to address their discordant root causes. Concurrently, prompt the states to achieve demonstrable bench marks on way to democracy that draws succour from absolute justice, free of shackles of class, creed, culture and faiths. Similar to provisions of accountability of crime against humanity, evolve a universal set up like ICJ, to deal with stinking corrupt rulers (Ministers, Prime Ministers and Presidents) anywhere in the world who remain out of the fragile net of respective states accountability apparatuses. UN charter should recognize corruption as a crime against humanity.
Execution Posture, Create and Deploy Military Punch
The preparatory phase is likely to come across some hiccups. SCC would also become effective gradually after coordinating and planting its tentacles with militaries of the host states. In the meantime, militaries of the region could be in reorganisation and restructuring phase. Hence pool up adequate military capability to assist SCC forthwith until it is capable of embracing the entire mission of war against rogue gangs with the help of native militaries.
Constitute a division size force under UN banner, requisitioned from African as well as Middle Eastern and South Asian countries having proven professional forces system. Designate it as UN Quick Reaction Force (UNQRF). Dominate at least three hotspots by virtue of its tactical positioning to straddle the entire Sahel region. Each segment of UNQRF's conduct of war effort should mutually reinforce others in impact. Integral mobility would enable them to react fast and maintain an edge over the militant gangs and smugglers. Decision, whether UNQRF would need any additional reserve component, say of brigade size troops, should be made contingent upon the final assessment of the magnitude of threat. Commanders' preference should focus on the desirability of creating an integral composite reserve within each of three battle groups of UNQRF to afford them response flexibility for unforeseen contingencies.
NATO and US African Command must not commit any ground troops. Instead tasks like reconnaissance, coastal surveillance, locate and destroy missions by air combat patrols in support of UNQRF should be assigned to them. For timely response, the region's air bases and others on the periphery should facilitate air support missions. Invite other powers like Russia, China, Egypt, Israel, India, Pakistan, Australia and Indonesia to share the burden of Atlantic alliance's material resources needed for sustained air operations. Command responsibility for the conduct of all air operations must be vested in the component that dominates the entire range of operations. More likely it would be US African Command. SCC and UNQRF would be responsible to UN for updating it through independent and exclusive periodic briefings.
Conclusion
It would take Herculean diplomatic effort to evolve consensus and execute the proposition but it would be economical, legitimate, non-partisan, quelling the critics and having silver linings to meet the challenges of Sahel.

The World without Colonies – Dakhla without Potemkin Village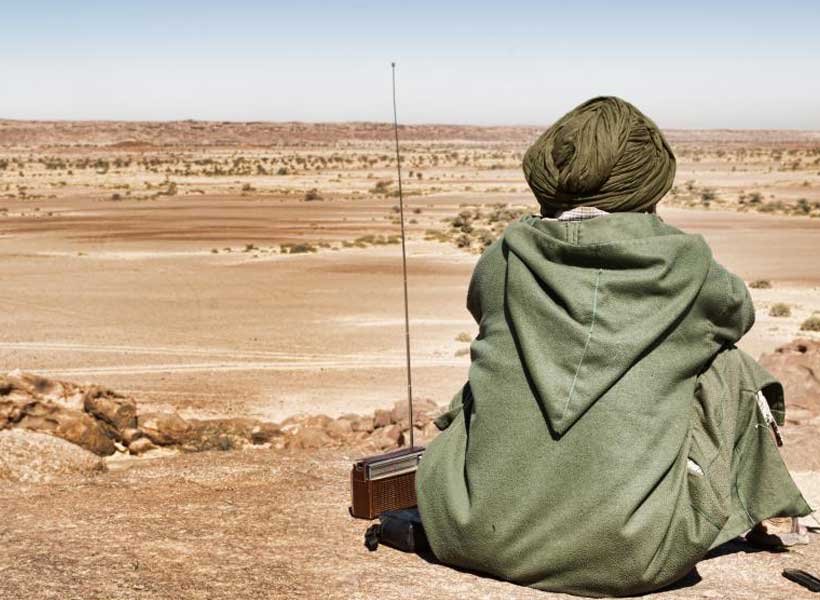 Last November marked forty two years since 350,000 Moroccans crossed into the Western Sahara as part of the staged manipulation called "Green March." November 6 is a dark day for the Saharawi people, because it epitomises Morocco's illegal military invasion and partial occupation of Western Sahara.
In October of 1975, the International Court of Justice had totally rejected Morocco's claim of sovereignty over Western Sahara, and having failed to win the legal argument, Moroccan King Hassan II responded with force. He ordered the Green March, a manufactured "civilian" invasion, which was (rein)forced with an deployment of 20,000 Moroccan heavily armed troops.
Legacy of Dictator Franco still alive
With Francisco Franco on his deathbed, the Spanish colonial forces that had controlled the territory since 1884 did nothing to resist the annexation. In fact, that time Spanish dictatorship struck a deal to cede control of the territory to Morocco and Mauritania. The "Madrid Accords" between Spain, Morocco and Mauritania deliberately excluded any representatives of the indigenous Saharawi people of Western Sahara – in the best fashion of neo-colonialism. Mauritania later relinquished its claim – applauded by all progressive word. However, Morocco has continued legacy of Dictator Franco and its occupation in defiance of international law and the world community calls ever since.
The Saharawi people refused to stand idly by and watch while their land was stolen. For fifteen years, the Frente POLISARIO resisted the invasion and fought a war with Morocco. In 1991 the Organization of African Unity (the precursor to the African Union) and UN – backed by the NAM/G-77, jointly brokered a ceasefire between the Frente POLISARIO, the legitimate political representatives of the Saharawi people, and Morocco with the agreement that the Saharawi people would be allowed to exercise its right to self-determination through a referendum. The Western Sahara nation is still waiting – its people divided between a brutal and oppressive Moroccan occupation in the west and the harsh desert refugee camps of southwest Algeria.
Western Sahara is divided by a 2,700 kilometers of sand "berm" that is littered with landmines and manned by tens of thousands of Moroccan troops. The landmines, in direct contravention of the Ottawa Treaty on anti-personnel mines, pose daily risks and dangers to the lives of the Saharawi population and their livestock in the liberated area of the territory. Those under occupation are denied basic human rights and freedoms; they are discriminated against and are frequently subject to arbitrary arrest, intimidation, detainment and torture. These areas are – by many independent accounts – some of the worst on planet earth. Those living in the refugee camps are exiled from their homeland – all that for decades, with new generations born under the refugee tends. The precariousness of this situation was highlighted recently when severe flooding destroyed the camps and created a major humanitarian disaster.
Morocco – Neocolonial Master-blaster
For decades, the legitimate representatives of the Saharawi people have followed a peaceful path towards liberation, patiently making their case to the world that they too deserve to exercise their fundamental right to self-determination – elementary liberty granted to any world nation. Saharawi do this knowing that they have the full weight of international law on their side and that no single country in the world recognizes Morocco's claim of sovereignty over Western Sahara.
Some of the strongest support for Saharawi right to self-determination comes from the African continent and the Non-Aliened Movement, where many countries have fought their own battles for freedom in recent history. Western Sahara is the last colony in Africa, classified by the UN as a Non-Self-Governing Territory, still awaiting a process of decolonization.
The AU (African Union) has been clear in its support, stating that "Western Sahara remains an issue in the completion of the decolonization process of Africa" that must be resolved. Many countries in Africa and around the world formally recognize the Saharawi Arab Democratic Republic, which is a full and founding member of the African Union. Morocco, on the other hand, is the only country in Africa that is not a member of the African Union due to its illegal occupation of Western Sahara. And still, the UN Security Council has chosen to ignore the calls of Africans, its African Union as well as the NAM to rid the continent of colonialism, oppression, flagrant brutality and economic plunder.
For over 25 years the UN Security Council has had the responsibility to facilitate a referendum on self-determination in accordance with the mandate of the UN peacekeeping mission in Western Sahara, tellingly called the United Nations Mission on the Referendum in Western Sahara (MINURSO). But France and few otherrP-5 (permanent members) of the Security Council have failed to live up to this obligation by acquiescing to, or in some cases assisting with, Moroccan obstruction of the negotiating process. In the context of this stalemate, it is incumbent upon the UN Secretary-General to point the finger at Morocco and acknowledge that it is the reason why the UN's efforts to resolve the conflict have ground to a halt. As a first step the UN Secretary-General must follow through on his promise to visit Western Sahara. This would at least send a signal to the Saharawi people that the UN is serious about resolving the conflict.
A new "Green March" every year in March
Unfortunately, what we are witnessing this mid Marchis again a bogus Dakhla Forum. This new form of "Green March" brings stashes of naïve officials and manipulated spectators – all free of charge. This 'summit' in the center of Concentration Camp has no deliberations, directional agenda or substantive brainstorming. It is rather a showoff, pathetic one. This lavish pampering of (mostly purely informed and misused) visitors in Potemkin Village of brutally enslaved and tortured Dakhla has only one aim – to desperately try to legitimize this unjust occupation. Regrettably, some of the delegates are either European National (MP) or EU parliamentarians (MEP) who are taking per Diams (rather incorrectly) from their taxpayers – besides being fully covered by Morocco with a business class travel and the first class accommodation for themselves and for their spouses. Finally, nobody in the EU approved MPs or MEPs to participate at dubious political whitewashing events contrary to their constituencies' official line – even charging their taxpayers for the non-existing costs.
It is hypocritical for the major Western powers, particularly some with the UN Security Council, to claim that they are the bastions of democracy and human rights while failing to stand up to Morocco when it denies the Saharawi people the basic right of self-determination. All Saharawi ask for is what their are owed under international law: the right to decide their own future.
Too often, the world has ignored the situation in Western Sahara because the ceasefire has held and Western Sahara nation has not returned to war. But the status quo is not sustainable. An increasingly restless generation of Saharawi youth will not accept that it is their fate to live and die without ever knowing freedom from occupation. The international community should take heed and live up to its responsibilities before it is too late.
The importance of telemedicine technology for Africa
Many African countries are still consistently looking forward to improve healthcare delivery to millions of people living in rural communities with little success. In this interview, Professor Mikhail Y. Natenzon, chairman of board of the "National Telemedicine Agency" Research-and-Production Union and also deputy head of the Regional Working Group for Telemedicine of the Regional Commonwealth for Communication of the CIS countries, tells Kester Kenn Klomegah, an independent researcher and policy consultant on African affairs in Russia and Eurasian region that the establishment of compatible national telemedicine systems, which has many advantages, can suitably be adapted to the local conditions of any particular African country.
How important is modern telemedicine technology for African countries? And the reasons why you are passionately exploring Africa?
Economic development of African countries reached the level where the government can begin a strategic reform of health systems to create a modern, meeting the world standards of health care. The implementation of these programmes will solve health problems and give African countries the opportunity to take the next leap forward in economic and social development.
African governments and international specialized organizations have now developed and are implementing various programmes to improve the quality of life of African populations. The most advanced project is the elimination of the epidemic of socially dangerous diseases such as HIV/AIDS, tuberculosis and malaria and allocate significant funds for it. Indeed, one of the problems of the slow development of African economies is the fact that people suffering from malaria are unable to work effectively and vigorously. Another important international project is the maternal and child mortality reduction programme.
Significant, multi-billion dollar funds have been allocated by governments and international organizations to these projects, and the results are clearly not in line with the efforts made. The efficiency of investments is not large enough.
The reasons for this are, inter alia, the inadequate health infrastructure in Africa, its concentration in major cities and the almost total absence in rural, remote and hard-to-reach areas, where about 60 per cent of the population-600 million people-live. It is obvious that the traditional methods of providing medical care can not work in the current situation.
Therefore, we have developed new methods to ensure accessibility and a single high standard of quality medical care for the population, especially in rural areas and remote areas. These system solutions, technologies and equipment are based on the widespread use of Russian information and telemedicine technologies. These proposals are now practically non-alternative, as confirmed by the documents of the UN, the world Health Organization, the International Telecommunication Union, the African Development Bank and other international organizations.
As it's already known, many African rural communities are very limited or disadvantaged with sources of energy (electricity), but how could telemedicine be useful for these remote areas of the continent?
The problem of all rural areas in Africa is the underdeveloped social and health infrastructure. Its creation with the traditional approach is a long and very expensive project. Moreover, such infrastructure will always experience a shortage of qualified medical and technical staff. But most importantly, its exploitation will require large funds that are not available to either rural communities or the state. The only solution for the cost effective implementation of social development goals in Africa so far is the establishment of an integrated telemedicine system.
It consists of two parts: network of telemedicine consulting-diagnostic centers, established in stationary medical institutions of different levels, and communication associated with them system of the mobile telemedicine laboratory diagnostic facilities (the ITC) in various fields. The ITC is designed to address a wide range of health challenges and provide social services to people in rural, remote and remote areas. Built on international standards, it integrates with similar systems in other African countries and Russia, interacting with telemedicine systems in other countries.
A key element of the mobile telemedicine complex and mobile hospitals can provide medical care to the population in remote and inaccessible areas in a completely autonomous manner. They have their own power supply system, communication system, up to the satellite, life support systems, crew systems cleaning air and water and many other optional installed systems required for successful operation. Most importantly, the personnel of the ITC may not be a doctor, but an average medical worker. Use MTK allows radically solving the problem of comprehensive medical services to the rural communities. Their residents will not have to get to the city hospitals. The hospital will come to them.
At the same time, qualified doctors working in provincial hospitals, to which the ITC is assigned, can provide advice through telemedicine equipment to personnel of several ITC operating in different parts of the province. This solves the problem of shortage of qualified doctors and reduces the cost of operation of MTC.
Can you discuss innovative tools available in the plant and key competitive advantages? Do you have all the equipment and / or components manufactured in Russia?
The main goal and the main competitive advantages of the medical complex are the solution of four socially important tasks: ensuring accessibility of medical and social services to the population; providing a unified high quality medical and social services for citizens regardless of their place of residence and social status.
It helps optimization of the cost of healthcare while improving its quality and coverage and creation of permanent jobs for highly qualified technical and medical personnel, ensuring the creation and operation of complex.
Other important competitive advantages of the systems offered by us are: High capacity of MTC – up to 20,000 people per year, and therefore, almost 100% coverage of health care for the entire population.
Low cost of rendering medical services to the population due to use of the average medical personnel and absence of need to build stationary medical institutions and to spend means for their operation.
Possibility of step-by-step realization of the project, the complex telemedicine system. At the same time, the system itself begins to function fully from the start of its first segment. Connecting the following segments extends the functionality of the system and without requiring structural adjustment.
There is high investment attractiveness. The expected return on investment in the project is 5-6 years. The functioning of the system is an important contribution to the stable development of the state, providing an increase in the human capital development index. There is also professional development of medical personnel and the use of international standards and the possibility of organizing cross-border telemedicine consultations.
All equipment which is a part of complex telemedicine systems: stationary telemedicine consulting and diagnostic centers for stationary medical institutions of all levels (from the Central hospitals in the capital, to the para-medicine point in the small village), mobile telemedicine laboratory and diagnostic complexes of various medical appointment with all equipment, communication equipment, satellite communication systems, guarantee maintenance of system, preparation of medical and technical personnel for system functioning is the Russian know-how, certified and manufactured in Russia.
At the request of the customer, the system offered by us can be connected with the existing telemedicine systems in the country. The system can begin to operate immediately after the installation of equipment in the country and completion of training. The system is delivered on the principle of "turned on and work" without any complications.
What will be the main direction in terms of implementation of this medical technology projects in Africa? And what are your expectations from African governments?
The main direction of our project for Africa is the gradual creation of compatible national telemedicine systems that can interact with each other and in the long term to create a pan-African telemedicine system. The telemedicine system becomes economically and socially effective when it is a queueing system. This is exactly how the proposed system is designed.
Health systems in almost all countries of Africa basically are state-owned. Therefore, the establishment of compatible national telemedicine systems is possible only in close cooperation with the regional Ministries of health, so that the project can be adapted to the conditions of a particular country and at the same time maintain the universality of national telemedicine systems, so that they can interact with each other. We know the serious efforts that African Governments are making to promote health, and we hope that our cooperation in implementing telemedicine systems will yield significant, qualitatively better results.
The Ethiopian Powder Keg Is a Regional Threat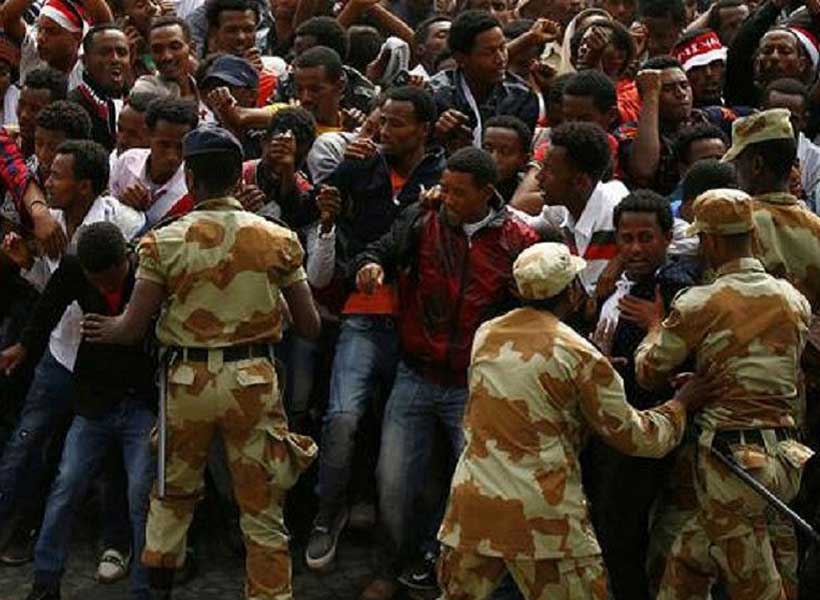 When governmental forces killed at least 9 civilians in last week's security operation in Ethiopia's Oromia region to enforce the country's state of emergency, popular outrage at the government reached new levels. Even if the killings were later labelled an "accident" due to wrong intelligence, and although apologies were sent to the families, these actions did little to calm the storm already brewing in the country. While the Horn of Africa has seen continual strife for years, the events that have been unfolding in Ethiopia risk spreading instability far beyond the country's borders. The world should pay attention.
Tensions in Addis Ababa have been running high ever since a state of emergency was imposed on February 16th after the surprise resignation of Prime Minister Hailemariam Desalegn. The government stated the state of emergency  was intended to protect the constitution and safeguard stability, but the main opposition party, the Oromo Federalist Congress (OFC), fiercely rejected the decree as null and void after evidence of vote rigging in the procedures emerged.
The OFC, and indeed Ethiopia's wider population, has good cause to be suspicious of the governments' motives. After all, Addis Ababa has harnessed measures like this for nefarious reasons before. A state of emergency was declared for the first time in 25 years in the country in 2016, when anti-government protests rocked the Oromia region. Protesters of the Oromo ethnic group demanded greater autonomy and an end to the economic marginalization perpetrated by the ruling Tigrayan ethnic group. In response, former PM Desalegn eventually imposed emergency laws because "the situation posed a threat against the people of the country." In reality, however, both emergency periods were used as a ploy to crack down hard on dissent.
International observers now fear widespread human rights abuses under the guise of 'protecting stability', as the emergency measures severely curtail freedom of speech and assembly rights. They bar the distribution of writings that could incite violence – though what constitutes "inciting" tends to be arbitrarily defined by the authorities. And with its sweeping new powers, the military is authorized to suppress any form of opposition.
No wonder, then, that the recent killings are not regarded as the accidents the authorities want to make them seem. While peaceful protests in Oromia and the capital continue, where shops have shut down and public transport has stopped, Ethiopia's population is more divided than ever. Next to the ethnic divisions paralyzing national politics, Ethiopia's economy has ground to a halt, further widening inequalities between ethnic groups.
This is all bad news. Not only is Ethiopia the Horn of Africa's economic engine, but its US-allied military plays a significant role in regional peacekeeping and the fight against terrorism. Should Addis Ababa spiral further into chaos, the glue that has been keeping a war-torn region together would melt away and instability would rapidly spread to Ethiopia's neighbors, especially South Sudan and Djibouti.
Mired in civil war since 2013 following its split from Sudan, South Sudan is heavily reliant on Ethiopia's peacekeeping forces and its diplomatic heft. Addis Ababa is the main contributor to the various UN security forces in the country and has played a key role in guaranteeing the August 2015 Agreement on the Resolution of the Conflict in the Republic of South Sudan.
The chaos that would ensue in South Sudan if refugees and possibly even armed groups from Ethiopia were to be added to this volatile mix is hard to imagine. Besides the nearly daily massacres, South Sudan is already unable to feed its population, the majority of it internally displaced people. As of March 2018, more than 5.3 million people are in dire need for food assistance while 204,000 are seeking refuge in UN camps. With ceasefires routinely ignored, stability is unlikely to take hold any time soon.
Another country whose fate hangs in the balance is pocket-sized Djibouti. Much like South Sudan, the port nation is vitally dependent on foreign resources to sustain its economy and its people. Ethiopia provides most of Djibouti's electricity, fruits and fresh water and is responsible for keeping the country's ports busy. Since Ethiopia is a landlocked country 100 million strong, Djibouti's ports are an essential part of its trade. As such, any conflict in Ethiopia threatens the supply lines that have thus far saved its diminutive neighbor from collapse.
Despite its semblance of stability, Djibouti's iron-fisted ruler Ismail Omar Guelleh, has become increasingly volatile. In power since 1999, Guelleh has stepped up its suppression of human rights and dissent, while doing precious little to raise the fortunes of the country's impoverished population. While shining new buildings dot the landscape in the country's capital, most locals live in squalid suburbs lacking access to clean water or economic opportunities. Observers worry that an external shock to the country could reignite long-silenced protests in one of Africa's poorest countries.
Much of Djibouti's woes are its own doings. Other than Ethiopia, Guelleh has found an ally in China, which is playing a major part in keeping the Djiboutian economic engine going. While Beijing has poured $14.4 billion into its foothold since 2015, Guelleh has been eager to show his gratitude. In February, the government seized  the Doraleh Container Terminal, previously run by Dubai's DP World, in an apparent favor to China. Such preferential treatment isn't doing Guelleh any favors with the local population, already unhappy about the Chinese presence.
Though Djibouti seems unlikely to revolt as long as China is watching over it, even Beijing won't be able to hold back the tide if Ethiopia collapses and the ensuing instability inevitably adds fire to notoriously fragile South Sudan.
Given the magnitude of the stakes, Ethiopia's emergency laws have therefore become a pan-African problem. They are not just a threat to Addis Ababa, but to the entire region, which relies heavily on the country for trade and aid. Unless Ethiopia's government changes its ways, abolishes the state of emergency and allows for free and fair elections to be organized, Addis Ababa might well be the spark that lights the fuse on the Horn of Africa.