Africa Destined to Bleed Yet More! Any Remedy?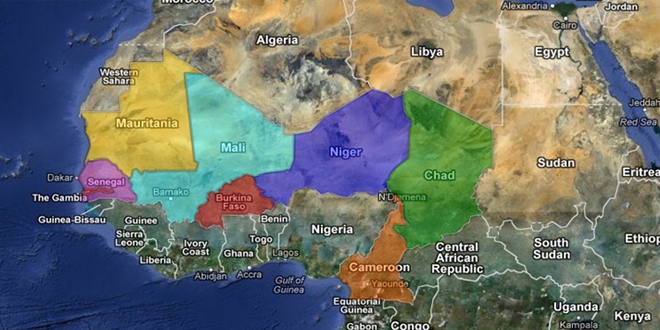 African continent, characterized by its geopolitical and geo-economics significance does not escape observers' focus with its 54 nations, having cumulative fifth world largest economy, next to US, China, Japan and India.
While ten fastest of the developing economies are located in Africa, the continent is, nevertheless, plagued by multiple paradoxes of threatening consequences.
The state upheavals, insurgency, chronic human rights violations, child wars, dripping poverty, drugs trafficking, ethnic and ideological massacres eclipse its peace and stability potentials. "… way to the Better there be, it exacts a full look at the worst", said Thomas Hardy. In modern era, perhaps it fits well on Sahel Region. Human dignity to the African masses stands denied, a few islands of exception notwithstanding.
The Arena
Sahel Region lies between the latitudes 120 N and 200 N. The two latitudes run through parts of, from the east, Ethiopia, Eritrea, Sudan, Chad, Niger, Nigeria, Mali, Burkina Faso, Mauritania, Senegal and Gambia. Possibly the recent flurry of worries would stand substantiated a bit more if we turn the pages of history for a while. Some old sources depict Sahel region historically a grey zone where peace and stability struggled to survive gaspingly between competing empires. In globalized world politics, the region has become more relevant because of its emergence as a menacing hotbed of organised crimes sprouting from its abject poverty. The scenario directly threatens the prosperous regions of Europe/Eurasian continents through a short hop across the Mediterranean. Like Cicero, early Roman Republic, expressing its anguish against high-sea pirates; can we label these crime perpetrators as enemies of human race? Such consensus would be easy to achieve only if international community musters collective will to render collective response to the conflicts.
Threat Dynamics
The implicit and explicit narrative to counter brief but deadly inventory of threats directed against the African masses as well as Mediterranean shores would be phase two of the response. The catastrophe, in fact, has already festered within Sahel Region as phase one of the existential threats. Hence, assessing the task and pre-empting the challenges would certainly be prudent strategy than waiting for knock by the monster. The print and electronic media has seen particular hype in delineating the threat trajectory, emanating from Sahel region. Prevailing destabilizing environments surface in nutshell as the bed-rock of the menace. Sahel region has remained marred by the extensive governance deficit that exacerbated the miseries of masses over decades. Prolonged absence of writ of states prompted the clans to coalesce inwardly to seek added security and settle scores with their foes. The tendency led to formation of organized armed militias to redress their genuine or perceived grievances. Warlords flourished, at times out-weighing military capabilities of the so called legitimate native regimes.
The region has also become heaven for the drug traffickers who operate with impunity through Colombian-Sahelian-Eurasian cartels' alliance. Illicit money enables terror gangs to flourish. Large segments of public, caught in the cross fire, attempts to flee massacre and poverty. It results in 'boat-loads' of irregular immigrants on European shores with dubious, if not criminal dossiers. Energy reserves and precious metals sites are subject of severe contention from within and without. While Africa moans, theatre of war without boundaries has also emerged in this region. Market states of consents are also grappling with transnational actors, inclined to wreak havoc as the Sahelian arena presents a perfect breeding ground for militants. There will be no clear victors and hence no conventional victory parades but the one staying the course would be winner, argued Philip Bobbitt. The region, in the wake of recent conflicts in Central Asia, Middle East and North Africa, is likely to draw more debate than ever. The fact that it is in the cusp of crises would be hard to deny. Elaborate strategies, modes and magnitudes to rescue it from the kind of a tragedy emerge as daunting questions. Here the issue has been approached from Atlantic alliance perspective.
Inspirations and Inhibitions
US, Europe fraternity have its military capability harnessed by NATO that performed operational
task in Afghanistan in unison. US also has its dedicated forces 'command' for Africa as well. Though there is no dearth of military muscle, US and Europe have to be on same page while keeping UN on board. Concurrently, understanding among P-5 would be a geopolitical prerequisite to help Sahel region manage its threats. Model interventions on humanitarian ground in Libya and recent French military's venture into Mali did draw some critique by the quarters that had reasons to sound their dissent. The divergent approaches manifested themselves all too glaring in the context of Syrian crisis. In predominantly Muslim world, spanning over Sahel from 20-90 percent of various countries' population, Islamic Maghreb and adjoining Middle East, some views, even shared by certain Western think tanks, are emerging to the contrary. The talk of creating a threat-bogey by the powers that are inclined to trample Africa through resource wars is becoming conspicuously shrilling. The patterns of recent conflicts have rendered the opponents strong arguments that (according to them) overblown crises are in fact the pretext to grab African assets. At the same time, they argue that under the hoax of Al-Qaeda and a contrived war on terror, another predominantly Muslim region would be targeted for achieving the ends that have no relevance to the pretexts. US, in effort to enforce its values, has drawn considerable volley of flak. It faces such allegations as crystallizing and aggravating the ongoing (rich) North-South (poor) dilemma, reviving the crusades and above all, attempting to maintain hegemonic imperium. Even some credible western sources share such fears.
Sahel region however, sinking in a quagmire, bears threat of impending human catastrophe in the fold. It calls for liquidating the menace in a decisive manner for humanity sake, disregard to the obtaining geo-politics, for and against arguments. Question is how to do it while eliminating the threat and at the same time, maintaining universal credibility as well?
Response Blueprint, Preparatory Posture
Employing military methodology, precisely assess the depth and magnitude of threat. A threat-prong aims inwardly at Sahelian states. International community, with larger input from trans-Atlantic alliance, should firm up Sahelian institutions' functional capacities. Place their militaries' sanitisation and modernisation at top of the agenda. Through extensive consultations, bring all Sahelian states and their immediate neighbours on board about inevitability of mustering collective response to achieve sustainable peace. Trans-Atlantic community should resort to diplomatic surge to seek concert within and of all other stake holders from UN platform. Strategic effort must be supported by strategic consensus. Second threat-prong aims outwardly at Europe, particularly its coastal states, Balkans and those located on southern and south-eastern periphery. They need to up the ante. Thwart arms, human smugglers and drug barons' attempts of reaping illicit bonanza. Adopt passive measures like enforcing stringent laws, surveillance, sweep and search at Greece, Turkish, Bulgarian and Serbian border entry points to deter them.
Establish Sahelian Command Centre (SCC), manned by the constituent states military experts and UN observers' team, to transmit real time intelligence, afforded by NATO, US African Command or any of P-5, to the military commands of the regional states. Enable them to locate, interdict and possibly destroy the carriers, collaborators or perpetrators of multifaceted organised crimes. The preparatory effort should be sanctioned by UN for a decade but subject to evaluation and performance audit every three years. When the Sahel situation stabilizes, extend SCC role to other African countries like Nigeria and Algeria to enable their governments to restore their writs, encouraging them at the same time to address their discordant root causes. Concurrently, prompt the states to achieve demonstrable bench marks on way to democracy that draws succour from absolute justice, free of shackles of class, creed, culture and faiths. Similar to provisions of accountability of crime against humanity, evolve a universal set up like ICJ, to deal with stinking corrupt rulers (Ministers, Prime Ministers and Presidents) anywhere in the world who remain out of the fragile net of respective states accountability apparatuses. UN charter should recognize corruption as a crime against humanity.
Execution Posture, Create and Deploy Military Punch
The preparatory phase is likely to come across some hiccups. SCC would also become effective gradually after coordinating and planting its tentacles with militaries of the host states. In the meantime, militaries of the region could be in reorganisation and restructuring phase. Hence pool up adequate military capability to assist SCC forthwith until it is capable of embracing the entire mission of war against rogue gangs with the help of native militaries.
Constitute a division size force under UN banner, requisitioned from African as well as Middle Eastern and South Asian countries having proven professional forces system. Designate it as UN Quick Reaction Force (UNQRF). Dominate at least three hotspots by virtue of its tactical positioning to straddle the entire Sahel region. Each segment of UNQRF's conduct of war effort should mutually reinforce others in impact. Integral mobility would enable them to react fast and maintain an edge over the militant gangs and smugglers. Decision, whether UNQRF would need any additional reserve component, say of brigade size troops, should be made contingent upon the final assessment of the magnitude of threat. Commanders' preference should focus on the desirability of creating an integral composite reserve within each of three battle groups of UNQRF to afford them response flexibility for unforeseen contingencies.
NATO and US African Command must not commit any ground troops. Instead tasks like reconnaissance, coastal surveillance, locate and destroy missions by air combat patrols in support of UNQRF should be assigned to them. For timely response, the region's air bases and others on the periphery should facilitate air support missions. Invite other powers like Russia, China, Egypt, Israel, India, Pakistan, Australia and Indonesia to share the burden of Atlantic alliance's material resources needed for sustained air operations. Command responsibility for the conduct of all air operations must be vested in the component that dominates the entire range of operations. More likely it would be US African Command. SCC and UNQRF would be responsible to UN for updating it through independent and exclusive periodic briefings.
Conclusion
It would take Herculean diplomatic effort to evolve consensus and execute the proposition but it would be economical, legitimate, non-partisan, quelling the critics and having silver linings to meet the challenges of Sahel.

Who is Ethiopian Premier Abiy Ahmed, winner of 2019 Nobel Peace Prize for Eritrea Accord?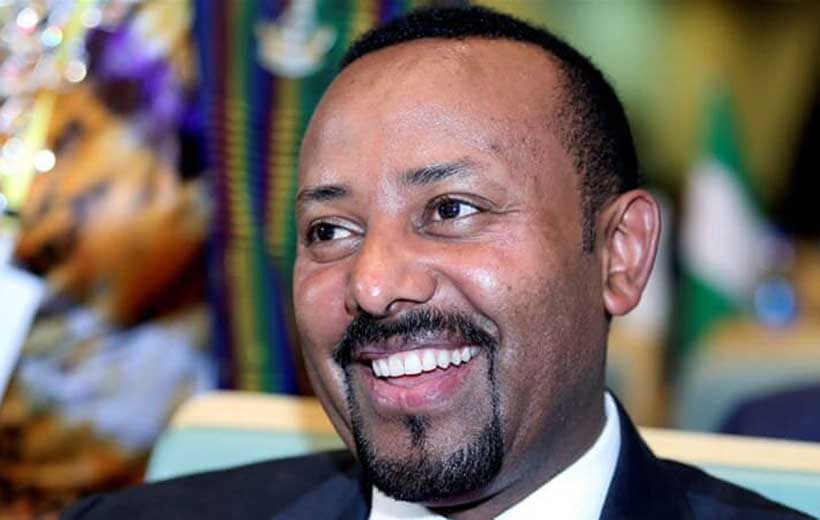 Ethiopian Prime Minister Abiy Ahmed has been crowned the winner of the 2019 Nobel Peace Prize for "his efforts to achieve peace and international cooperation" with his neighbor, Eritrea, beating 16-year-old climate activist Greta Thunberg.
The prize was awarded on Friday for "his efforts for peace and international cooperation and for his decisive initiative to resolve the border dispute with Eritrea". He has been accredited by the Norwegian Nobel Committee with ending the two-decade-long conflict between Ethiopia and Eritrea as they announced the award in Oslo on Friday night.
"When Abiy Ahmed became Prime Minister in April 2018, he made it clear he wishes to resume peace talks with Eritrea," the committee said.
"In close cooperation with the President of Eritrea, Abiy Ahmed quickly worked out the principles for a peace agreement to end the long no peace stalemate between the two countries."
Ahmed collaborated with Eritrean President Isaias Afwerki on a peace deal to end two decades of conflict and restored relations in July 2018 after years of hostility.
Since he took the reins of the second-most populous country in Africa in April 2018, the forty-three-year-old politician, also, lifted "state of emergency" in the country, granted amnesty to thousands of political prisoners, ended media censorship, legalized once-banned opposition groups, dismissed military and civilian leaders suspected of corruption and greatly increased the influence of women in Ethiopian political and community life ".
The country has one of the world's few "gender-balanced" Cabinets and a female president, a rarity in Africa.
And for the first time, Ethiopia had no journalists in prison, media groups noted last year.
A statement from Prime Minister Ahmed's office said that since taking office in 2018 he has made "peace, forgiveness, and reconciliation essential elements of his administration".
"This victory and recognition is a collective victory for all Ethiopians and a call to strengthen our determination to make Ethiopia the new horizon of hope, a prosperous nation for all," the statement added.
More recently, it has expanded its program of opening up a largely state-controlled economy and is now putting all its weight behind it to hold inclusive legislative elections in May 2020.
This year's peace prize was the 100th to be awarded. According to the Nobel Institute, 301 candidates were vying for this year's Peace Prize, making it the fourth highest prize ever. The record was 376 candidates in 2016. However, the list of candidates is revealed only 50 years after the awarding of the prize.
His supporters trust in his inexhaustible personal ambition to move the country forward. "I always told my friends: When this guy goes to power, you will see huge changes in Ethiopia," says businessman Tareq Sabt, a close friend of the Prime Minister.
"We were fetching water from the river"
Born from a Muslim father and a Christian mother in a small town in the center west, Beshasha, Abiy Ahmed "grew up sleeping on the floor" in a house that had neither electricity nor water. "We were fetching water from the river," he said in a September interview with Shepher FM radio, adding that he had only discovered electricity and asphalt after the age of 10 years. He holds master degrees in business administration and transformational leadership and a Ph.D. in traditional conflict resolution.
As a teenager, he became involved in the armed struggle against Mengistu Haile Mariam's regime. The young man, a radio operator, taught there by necessity the language of the Tigrayans, the ethnic group with a large majority in this struggle which will form the hard core of the regime after the fall of Mengistu in 1991.
Linear Ascension
He, then, began a linear rise in the ruling coalition, the Ethiopian People's Revolutionary Democratic Front (EPRDF), first in the security apparatus, then in politics.
He climbed the ranks of the army to become a lieutenant-colonel and in 2008 will be one of the founders of the National Intelligence Agency (INSA). In 2010, he swapped the uniform for the politician costume. He became a member of the Oromo party, a member of the ruling coalition and, in 2015, Minister of Science and Technology.
At the end of 2015, a popular anti-government protest movement grew in the two main communities of the country: the Oromo, where Abiy Ahmed was born, and the Amhara.
He's the only one who could save the EPRDF
The movement, although violently repressed, eventually carried off Prime Minister Hailemariam Desalegn, symbol of a coalition unable to provide answers to the aspirations of youth. In desperation, the EPRDF appointed Abiy Ahmed to save the situation, making him the first oromo to hold the post of prime minister. "It's the only one who could save the EPRDF," said Mohammed Ademo, a journalist who accompanied Abiy Ahmed on his first visit to the large Ethiopian diaspora in the United States in 2018. "My feeling is that he has been preparing for this moment all his life.
In fact, once in power, he multiplied the initiatives on the regional scene. In addition to the dramatic rapprochement with Eritrea, a nation that shares deep ethnic and cultural ties with his country, thus, conflict separated their families, complicated geopolitics, and claimed more than 80,000 lives, he played an important mediating role in the Sudanese political crisis and tried to revitalize the fragile South Sudanese peace agreement.
Grenade attack
In mid-2018, he was targeted by a grenade attack at a rally in Addis Ababa. A large group of soldiers confronted him in his office in what he called an attempt to derail his reforms. During his interview on Sheger radio, he said: "There have been many attempts so far, but death did not want to come to me."

The prize, consisting of a gold medal, a diploma and a check of 9 million Swedish crowns (approximately 830,000 euros), will be awarded in Oslo on 10 December, the anniversary of the death of its founder, the industrialist and philanthropist Alfred Nobel (1833-1896).
In a will written a year before his death, the inventor of dynamite had wished to see rewarded "those who over the past year have rendered humanity the greatest services."
As a reminder, Nadia Murad and Denis Mukwege jointly won the award in 2018. Murad, a 26-year-old Yazidi woman, became the voice and face of those who survived the sexual violence perpetrated by the terrorist group "ISIS". Dr. Mukwege, aged 64, is a Congolese gynecological surgeon who has treated thousands of women in her war-torn country.
Since 1901, 99 Nobel Peace Prizes have been handed out to individuals and 24 organizations. While the other prizes are announced in Stockholm, the peace prize is awarded in the Norwegian capital, Oslo.
This week, 11 Nobel laureates have been named. The others received their awards for their achievements in medicine, physics, chemistry, and literature.
From our partner Tehran Times
South African diplomacy: Challenges as opportunities
Under President Cyril Ramaphosa, South Africa is seeking to regain the respect and authority it held in its early years of democracy. Its diplomacy is undertaking creative avenues to recapture influence and steer public persuasion, especially regarding Africa. Its embrace of challenges as opportunities suggests strategic urgency.
In early September a wave of violence spilled over the streets of South Africa's Gauteng province. In many reported cases the targets of the mob were small businesses owned by foreign, mainly African, nationals. The incidents quickly became labelled as xenophobia and follow similar intermittent incidents over the last decade which have tarnished South Africa's image and influence, especially in Africa. This episode has been the first of its kind under the Presidency of Cyril Ramaphosa. Government's response to the situation presents several insights that guide understanding of South Africa's renewed approach to international diplomacy, notably regarding Africa.
A tarnished image
The reasons for the recent violence are complex and diverse. As in previous episodes, legitimate disquiet surrounding national concerns became hijacked by vigilantes; combustible national conditions sparked. These events played out in the days leading up to the World Economic Forum Africa. The Cape Town-based event attracts influential African and international guests. It is a carefully constructed South African exhibition to attract and persuade investor confidence. Instead of curating an appealing image, South Africa was smeared in the press and by African dignitaries. Nigeria publicly rebuked South Africa and boycotted the event. In supposed retaliation, a number of South African franchises in Nigeria were looted. While there was no proof that Nigerians were specifically targetted, Abuja retorted with unprecedented threats, dramatically escalating tensions between Africa's two largest economies. Early signs of a continental challenge for supremacy are surfacing. Nigeria's Foreign Minister warned that it "will take definitive measures to ensure safety and protection of her citizens…we are hoping to see the possibility of sending some security agents". Hundreds of Nigerian citizens were repatriated from South Africa through the efforts of local airline, Air Peace.
Regaining control
Pretoria's response to domestic and continental animosity has been instructive. After the events in Gauteng, Pretoria has set out to appropriate attention through a charm offensive aimed at regaining control of the national narrative. Its international diplomacy has taken on the frank, proactive approach that is proving to be symptomatic of the new government. It has spoken out against criminality and violence; Ramaphosa has insisted that "South Africans are not xenophobic, not against nationals from other countries, we welcome people from other countries". Instead, Naledi Pandor, Minister of International Relations and Cooperation, has said that the media has misrepresented the violence as xenophobic and "is very keen to keep this impression alive". Pandor's indictment against the media moves to close the forensic argument by instructively detailing the programmes that the government is implementing to address lawlessness and illegal migration. Significantly, the transformation here is from reacting to leading; through specifics, government takes authoritative control over the shaping of the story.
Pandor used her recent address to the United Nations General Assembly to atypically atone for domestic actions. Pandor made South Africa's repudiation of intolerance the focus of her speech. She berated "the incidents of violence and looting… (as)regrettable and shameful for a nation with such as proud history of struggle and international solidarity support. The government of South Africa strongly condemned these actions and is working harder to insuring we address the security lapses…South Africa has an unwavering commitment to our continent, Africa". This confession of guilt suggests Pretoria's urgency to win over Africa. The rejection of intolerance forms part of a positive message that attracts continental endorsement.
Steering the story
Both Ramaphosa and Pandor recognize the breakdown in law and order as an opportunity to lead. This is a key approach that the new government has adopted. Instead of averting tensions, it has sought to shape perceptions. A day after water cannons and stun grenades dispersed crowds protesting against criminality and Gender-Based Violence outside the World Economic Forum Africa, Ramaphosa called off his address to the Forum to speak to the protesters as they gathered outside Parliament. His symbolic performance did not simply reject the Forum. It proved his authority and sense of urgency. He allayed the protesters, declaring 'enough is enough', a key slogan of the crowd. That evening, on national television, he proposed several interventions and called for a rare special sitting of both houses of Parliament to debate the issues in their seriousness. Throughout his communications, Ramaphosa employs ethos and pathos appeals, seizing opportunities for persuasion. At the funeral of controversial former Zimbabwean president Robert Mugabe, Ramaphosa seemingly changed his speech after being booed by the audience. Referring to the violence directed at foreign nationals, some of whom were Zimbabwean, he offered "a national apology…on behalf of the people of South Africa for what has happened over the last few weeks". After expressing his remorse the crowd's jeers turned to cheers.
Strategic positioning
Ramaphosa's government is positioning itself favourably in order to advance its public diplomacy, especially on the continent. Following the attacks on African nationals, Ramaphosa announced his dispatch of high ranking envoys to a number of African countries. Pretoria's unprecedented charge to promote social cohesion and perform Pan-Africanism is proving fortuitous. The Presidency has reported that leaders of the states visited by the envoys have relayed their "expressed appreciation" and their "concern" of the "irresponsible use of social media by certain individuals to create confusion and tension in the public mind". Ramaphosa further announced his invitation of former Presidents, Jakaya Kikwete of Tanzania and Joaquim Chissano of Mozambique to lead a fact-finding mission into the episode and to make recommendations to prevent future incidents. This approach extends to South Africa's foreign policy a tested tactic of Ramaphosa, to lead after bringing a diverse group of stakeholders around the same table. This consensus-driven approach masters a situation, affords legitimacy to practice and instructs future action.
South Africa's shuttle diplomacy to dispel negative African perceptions forms a foundational part of the new government's strategy. According to Minister Pandor, South Africa's foreign policy "will reiterate the centrality of the African continent…(and) focus increasingly on economic diplomacy". In his special sitting of Parliament, Ramaphosa affirmed solidarity with the continent. He claimed:"our fortunes are linked to those of our fellow African nations…rather than retreating into a laager, we must embrace African integration and the benefits it will bring". This charge not simply rejects animosity, it effectively drives engagement and concomitant benefits. This is confirmed by the president's very next comment addressing the recently signed African Continental Free Trade Agreement. The Agreement, says Ramaphosa: "will fundamentally reshape the economies of our continent, and we need to be prepared to take advantage of the opportunities that will be created". Pandor's address to the General Assembly further stressed the significance of the Agreement: "it will unleash Africa's economic potential and consolidate its position as a new frontier of new economic growth and development".
South Africa's public diplomacy charge takes place at a time of strategic opportunity. It currently serves its first of two years as a non-permanent member to the United Nations Security Council. Here it insists that it represents the entire continent and the African Union. In 2020, for the first time since 2003, South Africa will also assume the chair the African Union. Its displays in 2019 are strategically laying the foundation for its advance, in 2020 and beyond.
Turning challenges into opportunities: Africa's industrial development in the Fourth Industrial Revolution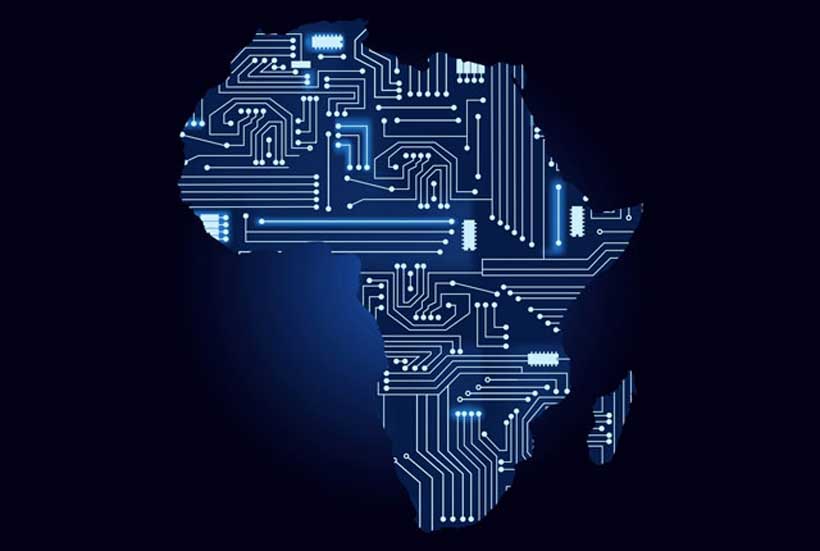 When world leaders gathered in New York for the 70th session of the General Assembly in 2016, and proclaimed the period 2016-2025 as the Third Industrial Development Decade for Africa (IDDA III), it reaffirmed the importance of industrialization in supporting Africa's own efforts towards sustained, inclusive and sustainable economic growth and accelerated development. Since the launch of this Decade, and the call for the United Nations Industrial Development Organization (UNIDO), to develop, operationalize and lead the implementation of IDDA III together with our partners, the African Union Commission, the New Partnership for Africa's Development and the Economic Commission for Africa, much has evolved in the region.
The continent's collective GDP is expected to stand at $2.6 trillion, and consumer spending estimated at $1.4 trillion in 2020, with 50 per cent of Africans living in cities by 2030. These figures show the astounding prospects for a continent that is the most youthful. Digital transformation is also growing – the World Bank has estimated that digital transformation will increase growth in Africa by nearly 2 percentage points per year and reduce poverty by nearly one percentage point in Sub-Saharan Africa. The potential of digital technologies for socio-economic development is being taken up and has led to many technology-based start-ups and tech hubs in Africa.[1] The African Continental Free Trade Area (AfCFTA), the largest free trade area in terms of participating countries, is expected to lead to greater exports, higher value-addition in manufacturing and services, and to bring about a more diversified intra-African trade opportunity for the continent with benefits spilling over to small and medium-sized enterprises in Africa.
Despite growth rates in Africa still not having reached the 7 per cent that would be required to pull the continent's populations out of poverty, optimism for Africa has not diminished. Extreme poverty in Africa has started to decline, and it is anticipated that if the trend continues, the number of Africans living in extreme poverty will reduce by 45 million by 2030.
The rapid deployment of advanced technologies through the Fourth Industrial Revolution provides a window of opportunity to help transform the landscape of manufacturing in Africa.
At the United Nations Industrial Development Organization (UNIDO), we believe that it is crucial for Africa to be prepared to address its digitalization challenges and to seize the opportunities brought by the Fourth Industrial Revolution in pursuing inclusive and sustainable industrial development (ISID) to attain the 2030 Agenda for Sustainable Development, and the Sustainable Development Goals.
The UNIDO Industrial Development Report 2020, a forthcoming flagshippublication on the Fourth Industrial Revolution,to be launched in November this year will show that advanced digital production technologies applied to manufacturing production offer huge potential to advance economic growth and human well-being whilst safeguarding the environment. This study taps into existing knowledge on the priorities for digitalization for Africa and highlights a two-pronged approach for manufacturing to remain a valid and feasible development path: one of which refers to the need for Africa to enhance readiness for the more digital future, whilst building industry capabilities, through improved access to broadband and developing technical skills and technology hubs.[2]
The limitation in basic infrastructure, including access to clean, reliable and affordable energy, human capacities and skills will need to be addressed.Autonomous systems in manufacturing are likely to bring about higher demand for human capital qualified in science, technology, engineering and math (STEM). Such growing demand polarizes the labour force by increasing the share of employment in high-wage jobs and decreasing the share of employment in middle-or-low wage jobs.[3] It can deprive Africa of job opportunities, where low-paid jobs are concentrated and human capital with strong digital skills is in shortage. Due to the lack of access to new technologies, knowledge, information, and infrastructure, the technology and skill gaps between Africa and developed countries could be widened with the rapid onset of the Fourth Industrial Revolution, potentially implicating local small and medium-sized enterprises that will also require more support in technological training and enterprise innovation to be competitive in the global market.
UNIDO will aim to support its Member States in Africa to transform into "more diversified knowledge-based economies" through cooperation in technology transfer, innovation, and infrastructure development.[4] We will further leverage on our ongoing Programme for Country Partnership (PCP) to mobilize resources for inclusive and sustainable industrial development. This includes supporting the development of necessary physical information and communications technology infrastructure, which is pivotal for the digitalization requirements of the Fourth Industrial Revolution.
As we support the development of Africa's industrial base, working in collaboration with our partners in the United Nations development system, such as FAO, ILO, ITC, UNCTAD andUNEP, we will continue to support the creation of green and decent jobs through initiatives such as the Green Job Programme. Drawing on our knowledge base and expertise in industrial development, there is scope to further explore the application of digital technology and mini-grids to support clean, reliable and affordable electricity access in Africa, which will not only serve electricity demand for households as well as for productive use.
We will also learn from our experiences in digital learning platforms to support human capital development. In Southern Africa, UNIDO and the Government of Finland have piloted programmes in virtual reality training, which are being replicated in Malawi, Zambia, and Zimbabwe. By using mobile 3D teaching platforms, virtual reality is helping forestry students learn to operate chainsaws in a safe environment. In Liberia, UNIDO, with the support of the Government of Japan and in partnership with the Japanese company Komatsu, has deployed connected technology and innovation in its production facilities, which has enabled labour market-oriented training programmes in excavator operation and basic service training to be provided, particularly for youth and women.
As world leaders gather in New York again for the General Debate of the 74th session of the United Nations General Assembly, alongside the historic SDG Summit, to take stock of where we are and what we need to do to achieve the 2030 Agenda for Sustainable Development, UNIDO together with its key development partners, the African Union Commission, the United Nations Economic Commission for Africa, the African Development Bank, the AfroChampions Initiative, the African Export-Import Bank and the International Telecommunications Union will leverage its partnership to support innovation and infrastructure development in Africa.

---
[1] UNIDO (2017). Accelerating clean energy through Industry 4.0: manufacturing the next revolution. Nagasawa, T., Pillay, C., Beier, G., Fritzsche, K., Pougel, F., Takama, T., The, K., Bobashev, I. A report of the United Nations Industrial Development Organization, Vienna, Austria.
[2]Banga, Karishma, and Dirk Willem te Velde. 2018a. "Digitalisation and the Future of Manufacturing in Africa." Overseas Development Institute and UKaid. https://technologyatwork.itcilo.org/digitalisation-and-the-future-of-manufacturing-in-africa/.
[3] IDDA III 4IR Concept Note, page 3
[4] IDDA III 4IR Concept Note, page 5
---