Africa Destined to Bleed Yet More! Any Remedy?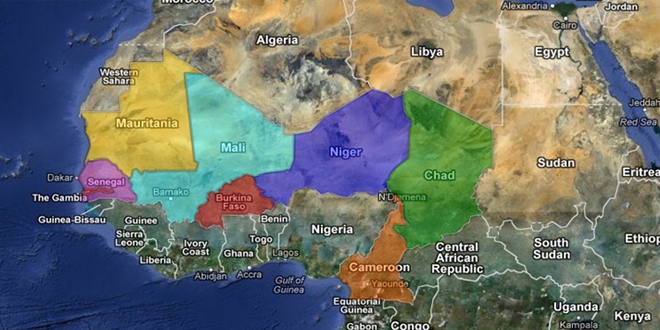 African continent, characterized by its geopolitical and geo-economics significance does not escape observers' focus with its 54 nations, having cumulative fifth world largest economy, next to US, China, Japan and India.
While ten fastest of the developing economies are located in Africa, the continent is, nevertheless, plagued by multiple paradoxes of threatening consequences.
The state upheavals, insurgency, chronic human rights violations, child wars, dripping poverty, drugs trafficking, ethnic and ideological massacres eclipse its peace and stability potentials. "… way to the Better there be, it exacts a full look at the worst", said Thomas Hardy. In modern era, perhaps it fits well on Sahel Region. Human dignity to the African masses stands denied, a few islands of exception notwithstanding.
The Arena
Sahel Region lies between the latitudes 120 N and 200 N. The two latitudes run through parts of, from the east, Ethiopia, Eritrea, Sudan, Chad, Niger, Nigeria, Mali, Burkina Faso, Mauritania, Senegal and Gambia. Possibly the recent flurry of worries would stand substantiated a bit more if we turn the pages of history for a while. Some old sources depict Sahel region historically a grey zone where peace and stability struggled to survive gaspingly between competing empires. In globalized world politics, the region has become more relevant because of its emergence as a menacing hotbed of organised crimes sprouting from its abject poverty. The scenario directly threatens the prosperous regions of Europe/Eurasian continents through a short hop across the Mediterranean. Like Cicero, early Roman Republic, expressing its anguish against high-sea pirates; can we label these crime perpetrators as enemies of human race? Such consensus would be easy to achieve only if international community musters collective will to render collective response to the conflicts.
Threat Dynamics
The implicit and explicit narrative to counter brief but deadly inventory of threats directed against the African masses as well as Mediterranean shores would be phase two of the response. The catastrophe, in fact, has already festered within Sahel Region as phase one of the existential threats. Hence, assessing the task and pre-empting the challenges would certainly be prudent strategy than waiting for knock by the monster. The print and electronic media has seen particular hype in delineating the threat trajectory, emanating from Sahel region. Prevailing destabilizing environments surface in nutshell as the bed-rock of the menace. Sahel region has remained marred by the extensive governance deficit that exacerbated the miseries of masses over decades. Prolonged absence of writ of states prompted the clans to coalesce inwardly to seek added security and settle scores with their foes. The tendency led to formation of organized armed militias to redress their genuine or perceived grievances. Warlords flourished, at times out-weighing military capabilities of the so called legitimate native regimes.
The region has also become heaven for the drug traffickers who operate with impunity through Colombian-Sahelian-Eurasian cartels' alliance. Illicit money enables terror gangs to flourish. Large segments of public, caught in the cross fire, attempts to flee massacre and poverty. It results in 'boat-loads' of irregular immigrants on European shores with dubious, if not criminal dossiers. Energy reserves and precious metals sites are subject of severe contention from within and without. While Africa moans, theatre of war without boundaries has also emerged in this region. Market states of consents are also grappling with transnational actors, inclined to wreak havoc as the Sahelian arena presents a perfect breeding ground for militants. There will be no clear victors and hence no conventional victory parades but the one staying the course would be winner, argued Philip Bobbitt. The region, in the wake of recent conflicts in Central Asia, Middle East and North Africa, is likely to draw more debate than ever. The fact that it is in the cusp of crises would be hard to deny. Elaborate strategies, modes and magnitudes to rescue it from the kind of a tragedy emerge as daunting questions. Here the issue has been approached from Atlantic alliance perspective.
Inspirations and Inhibitions
US, Europe fraternity have its military capability harnessed by NATO that performed operational
task in Afghanistan in unison. US also has its dedicated forces 'command' for Africa as well. Though there is no dearth of military muscle, US and Europe have to be on same page while keeping UN on board. Concurrently, understanding among P-5 would be a geopolitical prerequisite to help Sahel region manage its threats. Model interventions on humanitarian ground in Libya and recent French military's venture into Mali did draw some critique by the quarters that had reasons to sound their dissent. The divergent approaches manifested themselves all too glaring in the context of Syrian crisis. In predominantly Muslim world, spanning over Sahel from 20-90 percent of various countries' population, Islamic Maghreb and adjoining Middle East, some views, even shared by certain Western think tanks, are emerging to the contrary. The talk of creating a threat-bogey by the powers that are inclined to trample Africa through resource wars is becoming conspicuously shrilling. The patterns of recent conflicts have rendered the opponents strong arguments that (according to them) overblown crises are in fact the pretext to grab African assets. At the same time, they argue that under the hoax of Al-Qaeda and a contrived war on terror, another predominantly Muslim region would be targeted for achieving the ends that have no relevance to the pretexts. US, in effort to enforce its values, has drawn considerable volley of flak. It faces such allegations as crystallizing and aggravating the ongoing (rich) North-South (poor) dilemma, reviving the crusades and above all, attempting to maintain hegemonic imperium. Even some credible western sources share such fears.
Sahel region however, sinking in a quagmire, bears threat of impending human catastrophe in the fold. It calls for liquidating the menace in a decisive manner for humanity sake, disregard to the obtaining geo-politics, for and against arguments. Question is how to do it while eliminating the threat and at the same time, maintaining universal credibility as well?
Response Blueprint, Preparatory Posture
Employing military methodology, precisely assess the depth and magnitude of threat. A threat-prong aims inwardly at Sahelian states. International community, with larger input from trans-Atlantic alliance, should firm up Sahelian institutions' functional capacities. Place their militaries' sanitisation and modernisation at top of the agenda. Through extensive consultations, bring all Sahelian states and their immediate neighbours on board about inevitability of mustering collective response to achieve sustainable peace. Trans-Atlantic community should resort to diplomatic surge to seek concert within and of all other stake holders from UN platform. Strategic effort must be supported by strategic consensus. Second threat-prong aims outwardly at Europe, particularly its coastal states, Balkans and those located on southern and south-eastern periphery. They need to up the ante. Thwart arms, human smugglers and drug barons' attempts of reaping illicit bonanza. Adopt passive measures like enforcing stringent laws, surveillance, sweep and search at Greece, Turkish, Bulgarian and Serbian border entry points to deter them.
Establish Sahelian Command Centre (SCC), manned by the constituent states military experts and UN observers' team, to transmit real time intelligence, afforded by NATO, US African Command or any of P-5, to the military commands of the regional states. Enable them to locate, interdict and possibly destroy the carriers, collaborators or perpetrators of multifaceted organised crimes. The preparatory effort should be sanctioned by UN for a decade but subject to evaluation and performance audit every three years. When the Sahel situation stabilizes, extend SCC role to other African countries like Nigeria and Algeria to enable their governments to restore their writs, encouraging them at the same time to address their discordant root causes. Concurrently, prompt the states to achieve demonstrable bench marks on way to democracy that draws succour from absolute justice, free of shackles of class, creed, culture and faiths. Similar to provisions of accountability of crime against humanity, evolve a universal set up like ICJ, to deal with stinking corrupt rulers (Ministers, Prime Ministers and Presidents) anywhere in the world who remain out of the fragile net of respective states accountability apparatuses. UN charter should recognize corruption as a crime against humanity.
Execution Posture, Create and Deploy Military Punch
The preparatory phase is likely to come across some hiccups. SCC would also become effective gradually after coordinating and planting its tentacles with militaries of the host states. In the meantime, militaries of the region could be in reorganisation and restructuring phase. Hence pool up adequate military capability to assist SCC forthwith until it is capable of embracing the entire mission of war against rogue gangs with the help of native militaries.
Constitute a division size force under UN banner, requisitioned from African as well as Middle Eastern and South Asian countries having proven professional forces system. Designate it as UN Quick Reaction Force (UNQRF). Dominate at least three hotspots by virtue of its tactical positioning to straddle the entire Sahel region. Each segment of UNQRF's conduct of war effort should mutually reinforce others in impact. Integral mobility would enable them to react fast and maintain an edge over the militant gangs and smugglers. Decision, whether UNQRF would need any additional reserve component, say of brigade size troops, should be made contingent upon the final assessment of the magnitude of threat. Commanders' preference should focus on the desirability of creating an integral composite reserve within each of three battle groups of UNQRF to afford them response flexibility for unforeseen contingencies.
NATO and US African Command must not commit any ground troops. Instead tasks like reconnaissance, coastal surveillance, locate and destroy missions by air combat patrols in support of UNQRF should be assigned to them. For timely response, the region's air bases and others on the periphery should facilitate air support missions. Invite other powers like Russia, China, Egypt, Israel, India, Pakistan, Australia and Indonesia to share the burden of Atlantic alliance's material resources needed for sustained air operations. Command responsibility for the conduct of all air operations must be vested in the component that dominates the entire range of operations. More likely it would be US African Command. SCC and UNQRF would be responsible to UN for updating it through independent and exclusive periodic briefings.
Conclusion
It would take Herculean diplomatic effort to evolve consensus and execute the proposition but it would be economical, legitimate, non-partisan, quelling the critics and having silver linings to meet the challenges of Sahel.

Why Young African Scholars Must Engage the Law and Politics of Africa through New Perspectives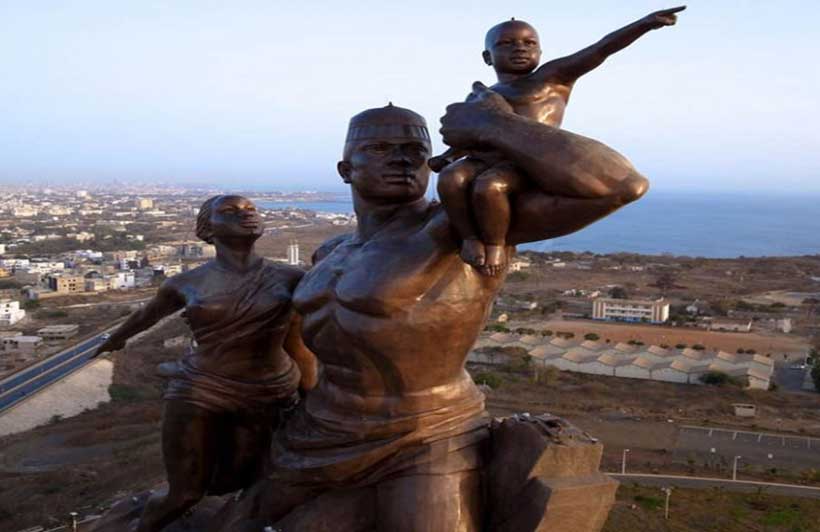 The Year of Africa was a powerful phase, a transitional moment that saw Africa in liberated black and white images. In one, a woman wearing sunglasses and sitting astride a motorcycle scooter communicated freedom and a promise of a bold future.In another, a smiling, young woman in a polka dot dress wore Independence in a sash, followed by a happy crowd. In yet another, a grinning man borne on the shoulders of two other men in a throbbing crowd, carried a placard that read: COMPLETE INDEPENDENCE 1961. It was the year that saw seventeen African states begin a journey of black statehood. Those images were metaphors of liberty in a continent that had been kept away from deciding the course of its own destiny. 1960 was a beginning and the end of the African struggle.
It was the beginning of the African struggle because Africans in the independent states were transitioning from struggling against colonialism to contending against the political realities of their post-independent states. And it was the end, because those Africans didn't have to contend against colonialism any more. In the true picture of things, it was a transition from the political control of people who sought the wealth of the continent to a struggle with murderous regimes, and the sad realization of the true damage that colonialism had wreaked in the political arrangement of the people.In Nigeria, it was the beginning of the weaponization of ethnicity and of resentful distrust in state politics.
Africa in the 1960s was a dramatic spectacle of violence, new beginnings and the creation of histories that has informed the present. Independence movements aspired towards liberated African states. The consciousness of colonial restraints inspired actions that marked the trajectory of the continent's destiny. The political history of Africa's becoming is a timeline of seesaw moments. Dictators have risen and have fallen in the hubris of forgetfulness thatthe powers that saw to their rise could see to their fall. The legal systems, processes, institutions and the politics of Africa were forged in the turbulence of African history.
Today it is easy to say that Africa has made progress in its strides towards social and political evolution, but the past is a mirror of solutions to present problems. This is why it has become imperative for newer approaches to emerge in the study of law and politics in the context of Africa. Founded in 2020 by me, the Carnelian Journal of Law and Politics is Africa's response to the need for new insights on law and politics in the African context. This new journal gives young African researchers the opportunity to contribute top quality perspectives to the discourse on the law and politics of Africa. This is important as newer voices are needed to give an inter-generational balance to the debate on African law and politics. And this is why the journal has emerged to bridge the scholarly gap.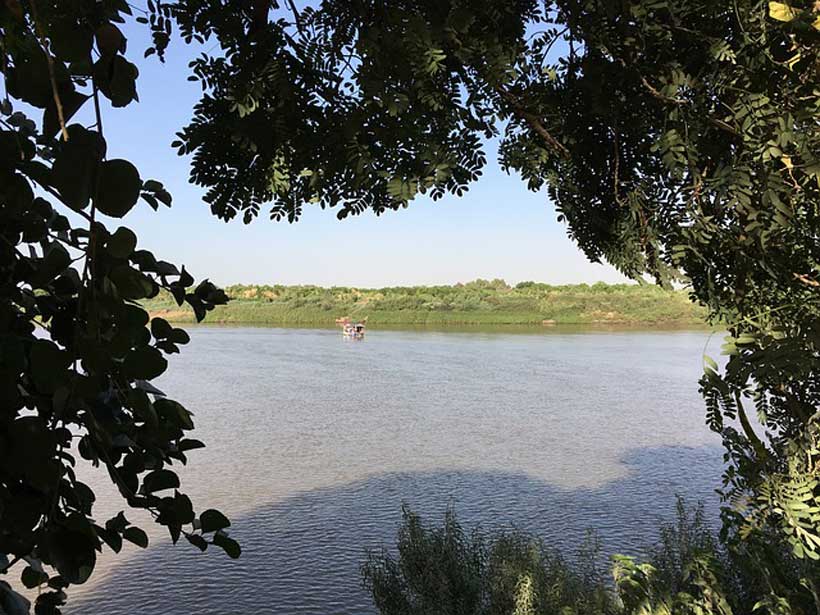 For the first time in decades, Sudan is on a path to peace and democracy, turning the fall of a dictatorial regime into a reckoning with entrenched societal fissures and the overhaul of the institutions that reinforced them. On the other hand, South Sudan and its unity government, once a darling of western governments and NGOs as a model for religious freedom and democratic potential, continues to struggle to build peace and stability in the absence of any consolidated, legitimate institutions of authority.

It may be time to re-examine what we think we know about the war that split them apart.

Sudan: A Case for Cautious Optimism

Since the 2019 protests and coup that ended the repressive 30-year reign of dictator Omar al-Bashir, Sudan's transitional government is slowly working to undo decades of damage and emerge from isolation.

In recent weeks, Sudan has signed successive peace deals with rebel forces addressing grievances that have long inhibited a permanent resolution to the conflict. The agreements separate religion from the state and establish a commission for religious freedom mandated to protect the country's Christian minority. They also grant autonomy to the contested regions of Blue Nile and South Kordofan and set Darfur on a path to reunification under its own governor. An August 31 agreement on Darfur also covers power sharing, security, transitional justice, land ownership and the return of internally displaced persons and refugees.

In addition to completing the peace processes mandated in Sudan's interim constitution, Sudan has also taken steps to reset relations internationally. Though the transitional government has limited power in this area, indications are encouraging for the potential normalisation of Sudan's relationship with Israel – which would, in turn, support Sudan's case for removal from the United States' list of state sponsors of terrorism.

Positive as the outlook appears to be, Sudan has a long, difficult road to recovery ahead. The transitional government has 26 months left to lay the groundwork for a civilian, democratically elected government to take over. In addition to the colossal challenge of rebuilding institutions nearly from scratch, the pandemic and the global commodity market collapse have generated urgent economic woes.

Moreover, anyone with experience on the ground in Sudan will warn against misplaced confidence at this early stage. Connection with the international community – and international markets – has long served as an incentive to end the conflict, but even the most promising of peace agreements has failed to produce sufficient stability for sustained development.

South Sudan: A Grim Reality

If Sudan calls for cautious optimism, South Sudan demands a reckoning with the failure of the international response.

When South Sudan seceded in 2011, observers were optimistic. Those in the international community – both in the omnipresent NGO sector as well as foreign governments (principally the United States) believed that the oppressed Christian South would finally be free from its Islamic subjugators in the North, and the resolution of this religious divide would finally bring peace to the region. Instead, two years after independence, a brutal civil war broke out between President Salva Kiir Mayardit and former First Vice President Riek Machar, displacing significant numbers of people and leaving large swathes of the country reliant on humanitarian aid. Best estimates of numbers killed are upwards of 400,000, which at times has rivaled the war in Syria that received far greater attention.'

So, what happened? How did the Cinderella story of South Sudan's independence become a nightmare?

The Sudanese People's Liberation Movement/Army (SPLM/A), the rebels turned political party who governed the country at independence, were ill-prepared to fulfil the functions of a state, despite the heavy investment and optimism afforded them by their international supporters leading up to 2011. Well before South Sudan split from the north, NGOs and aid groups had provided the overwhelming majority of state services, often with incorrect or incomplete knowledge of where resources were going. Some organisations even unwittingly provided direct financial to support to militias or funded 'dialogues' that served primarily as brand rehabilitation for war lords looking to take advantage of a sprawling and largely unregulated aid industry.

Arguably the international humanitarian response formed the economic, social and political foundations for the South Sudanese state that emerged in 2011. The sad irony is that these foundations have been purged by years of corruption and mismanagement since.

This dynamic followed South Sudan beyond independence, creating a cycle of escalating violence enabled by a steady flow in billions of dollars of humanitarian aid. The assumption that the Southern forces represented a unified Christian bloc fighting for religious freedom and human rights was convenient for warlords seeking resources and legitimacy and appealing to the international NGO and donor community – especially to faith-based aid efforts – but it has proved to be devastating for the millions affected by the ongoing conflict.

Ultimately, because the 2005 peace process took the Southern rebel forces' branding at face value – with the support of the aid industry – it failed to confront the fragmentation and factionalism that had destroyed South Sudan and anticipate that these fissures would continue and undermine state-building efforts today. Though a tragedy for the South Sudanese, lessons from the failure of peacebuilding efforts in South Sudan may prove valuable to its northern neighbour – and Sudan's transitional government appears to be learning already.
Russia Readies for Challenges and Opportunities in Africa
Within the framework of the joint declaration adopted at the historic Russia-Africa Summit, the Ministry of Foreign Affairs of the Russian Federation has established a Secretariat of the Russia-Africa Partnership Forum. The Secretariat of the Russia-Africa Partnership Forum has also moved to create an Association of Economic Cooperation with African States (AECAS).
The Secretariat of the Russia-Africa Partnership Forum primary task is to coordinate efforts for promoting cooperation between Russian and African integration associations, ensure political and diplomatic support for projects in Africa carried out with Russia's leading state-run and private companies' involvement, and for other aspects of preparations for Russia-Africa summits.
The Association of Economic Cooperation with African States was established as a non-profit organization on 12 April 2020 in accordance with a directive of the President of the Russian Federation Vladimir Putin dated 21 March 2020 with the assistance of the Russian Ministry of Foreign Affairs.
On September 9, the Roscongress Foundation and the Association of Economic Cooperation with African States (AECAS) held a ceremony in Moscow to sign a cooperation agreement as part of a presentation of the Secretariat of the Russia-Africa Partnership Forum. The agreement was signed by Roscongress Foundation CEO and Chairman of the Board, Head of the Russia—Africa Partnership Forum Coordinating Council Alexander Stuglev and the Head of AECAS Alexander Saltanov.
The speeches delivered at the meeting provided detailed information on the current and prospects of cooperation, and development of relations between the Russian Federation and African countries in the context of the results of the Sochi Summit. The discussions offered an insight into the main areas of activity of the Secretariat and the Association, their tasks to expand and strengthen Russian-African ties in within the framework of the dialogue mechanism of the Russia-Africa Partnership Forum.
"The Russia-Africa agenda has taken on special relevance today: the first Russia-Africa Summit and Economic Forum demonstrated the true potential of strategic relations between our countries. We are ready to make efforts and, jointly with the Association, help to create a favourable business climate, while serving as a bridge between Russian and African businesses and providing both sides with high-quality conditions for collaboration," Stuglev said at the signing ceremony.
On his part, Saltanov said "Russia's interest in economic, scientific, and cultural cooperation with African countries is long-term, sustainable and importantly, has historical roots. For their part, African countries are interested in Russian investments, technologies, and opportunities for training skilled personnel. The Association's current goal is to actively search for new growth points and build a structure to expand the scope of common interests and further cooperation with the African continent."
Mikhail Bogdanov, Special Presidential Representative for the Middle East and Africa and Deputy Minister of Foreign Affairs of the Russian Federation, attended the event. Delivering the opening speech, he said that "The first Russia-Africa Summit, a truly historic event that took place in Sochi in October last year was a response to these changing global challenges. It convincingly illustrated that Russia and its friends in Africa see each other as important and promising partners.
He further explained: "To provide efficient functionality for this new dialogue mechanism the Secretariat of the Russia-Africa Partnership Forum has been created. This structure aims to coordinate the entire range of relations with the African countries. It will oversee the formation of interagency expert groups that will come up with tangible solutions to develop and enrich economic, research, and humanitarian cooperation with the preparation for new Summits in mind."
Oleg Ozerov, Ambassador-at-Large and Head of the Secretariat of the Russia-Africa Partnership Forum, stressed that "The first Russia-Africa Summit and Economic Forum was a landmark event and achievement that made it possible to bring together all key politicians and business representatives from Russia and the African continent, establish contacts and agree on future cooperation areas. The second Russia-Africa event, in turn, will demonstrate the results of our efficient interaction, and, above all, economic results."
In May, Ozerov was appointed Ambassador-at-Large and Head of the Secretariat of the Russia-Africa Partnership Forum. The secretariat will prepare the second Russia-Africa Summit due in 2022 as per the agreements reached at the first ever Russia-Africa Summit held in Sochi. Biographical document made available says Ozerov is a diplomat with extensive experience at the Foreign Ministry, including with Arab and African countries.
As part of its preparation for the next Summit in 2022, the Secretariat of the Russia-Africa Partnership Forum has created three new Councils. (i) The Coordinating Council will be led by CEO and Chairman of the Roscongress Foundation Alexander Stuglev, (ii) The Research Council will be chaired by Irina Abramova, Director of the Institute for African Studies of the Russian Academy of Sciences and (iii) The Public Council will be headed by Yevgeny Primakov, Head of Rossotrudnichestvo.
These three councils will closely cooperate and hold regular meetings, under the control and with the participation of the Russian-Africa Partnership Forum Secretariat. Besides coordination, the Councils will deal with developing substantive conceptual offers for the development of economic, science-technical, humanitarian and other types of cooperation between Russia and the African states.
Russia has been looking for ways to continue building relations based not only on the nostalgic memories of shared past, that of the liberation of African states, but on new values as well: protection and reinforcement of the African states' sovereignty, the idea of maintaining and strengthening peace, good neighbourliness and cooperation with Russia.
Further, Russia is interested in the exploration and development of mineral resources and energy. It has not significantly invested in needed infrastructure in the continent, while agriculture remains only as a promising area for cooperation. That compared to the golden days, Soviet specialists built major infrastructure facilities, including hydroelectric power plants, roads and industrial enterprises across Africa.
Now, Russian companies are ready to work with their African partners to upgrade transport infrastructure, develop telecommunications and digital technologies, provide information security, and offer the most advanced technologies and engineering solutions.
In 2018, Russia's trade with African states grew more than 17 percent and exceeded $20 billion. During the Sochi summit, President Vladimir Putin said he would like to bring the trade figure to, at least, $40 billion in the next years. Experts, however, argue that with more than two decades of missed opportunities, Russia could significantly increase trade by improving its own export products and that means competing with other foreign players in Africa.
The first Russia-Africa Summit and Economic Forum was held in Sochi in October 2019 under the slogan – For Peace, Security, and Development. That event attracted over 6,000 participants, including representatives of all 54 African countries, 45 of which were represented by Heads of State and Governments.
The Summit culminated in the adoption of a final declaration that sets out the goals and objectives that have been endorsed for further development of Russia-Africa cooperation in different dimensions. It designated the Russia-Africa Partnership Forum as a new mechanism for dialogue in addition to summits in the Russia-Africa format once every three years. The second Russia-Africa Summit will be held in 2022.