Africa Destined to Bleed Yet More! Any Remedy?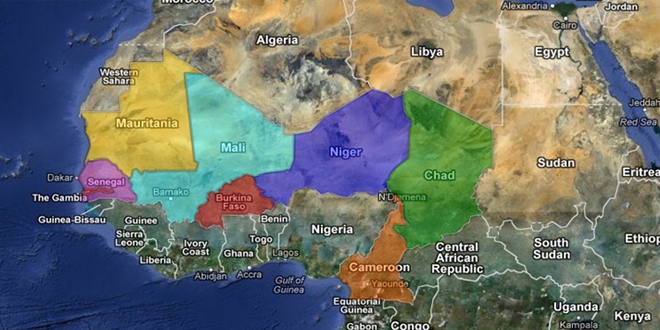 African continent, characterized by its geopolitical and geo-economics significance does not escape observers' focus with its 54 nations, having cumulative fifth world largest economy, next to US, China, Japan and India.
While ten fastest of the developing economies are located in Africa, the continent is, nevertheless, plagued by multiple paradoxes of threatening consequences.
The state upheavals, insurgency, chronic human rights violations, child wars, dripping poverty, drugs trafficking, ethnic and ideological massacres eclipse its peace and stability potentials. "… way to the Better there be, it exacts a full look at the worst", said Thomas Hardy. In modern era, perhaps it fits well on Sahel Region. Human dignity to the African masses stands denied, a few islands of exception notwithstanding.
The Arena
Sahel Region lies between the latitudes 120 N and 200 N. The two latitudes run through parts of, from the east, Ethiopia, Eritrea, Sudan, Chad, Niger, Nigeria, Mali, Burkina Faso, Mauritania, Senegal and Gambia. Possibly the recent flurry of worries would stand substantiated a bit more if we turn the pages of history for a while. Some old sources depict Sahel region historically a grey zone where peace and stability struggled to survive gaspingly between competing empires. In globalized world politics, the region has become more relevant because of its emergence as a menacing hotbed of organised crimes sprouting from its abject poverty. The scenario directly threatens the prosperous regions of Europe/Eurasian continents through a short hop across the Mediterranean. Like Cicero, early Roman Republic, expressing its anguish against high-sea pirates; can we label these crime perpetrators as enemies of human race? Such consensus would be easy to achieve only if international community musters collective will to render collective response to the conflicts.
Threat Dynamics
The implicit and explicit narrative to counter brief but deadly inventory of threats directed against the African masses as well as Mediterranean shores would be phase two of the response. The catastrophe, in fact, has already festered within Sahel Region as phase one of the existential threats. Hence, assessing the task and pre-empting the challenges would certainly be prudent strategy than waiting for knock by the monster. The print and electronic media has seen particular hype in delineating the threat trajectory, emanating from Sahel region. Prevailing destabilizing environments surface in nutshell as the bed-rock of the menace. Sahel region has remained marred by the extensive governance deficit that exacerbated the miseries of masses over decades. Prolonged absence of writ of states prompted the clans to coalesce inwardly to seek added security and settle scores with their foes. The tendency led to formation of organized armed militias to redress their genuine or perceived grievances. Warlords flourished, at times out-weighing military capabilities of the so called legitimate native regimes.
The region has also become heaven for the drug traffickers who operate with impunity through Colombian-Sahelian-Eurasian cartels' alliance. Illicit money enables terror gangs to flourish. Large segments of public, caught in the cross fire, attempts to flee massacre and poverty. It results in 'boat-loads' of irregular immigrants on European shores with dubious, if not criminal dossiers. Energy reserves and precious metals sites are subject of severe contention from within and without. While Africa moans, theatre of war without boundaries has also emerged in this region. Market states of consents are also grappling with transnational actors, inclined to wreak havoc as the Sahelian arena presents a perfect breeding ground for militants. There will be no clear victors and hence no conventional victory parades but the one staying the course would be winner, argued Philip Bobbitt. The region, in the wake of recent conflicts in Central Asia, Middle East and North Africa, is likely to draw more debate than ever. The fact that it is in the cusp of crises would be hard to deny. Elaborate strategies, modes and magnitudes to rescue it from the kind of a tragedy emerge as daunting questions. Here the issue has been approached from Atlantic alliance perspective.
Inspirations and Inhibitions
US, Europe fraternity have its military capability harnessed by NATO that performed operational
task in Afghanistan in unison. US also has its dedicated forces 'command' for Africa as well. Though there is no dearth of military muscle, US and Europe have to be on same page while keeping UN on board. Concurrently, understanding among P-5 would be a geopolitical prerequisite to help Sahel region manage its threats. Model interventions on humanitarian ground in Libya and recent French military's venture into Mali did draw some critique by the quarters that had reasons to sound their dissent. The divergent approaches manifested themselves all too glaring in the context of Syrian crisis. In predominantly Muslim world, spanning over Sahel from 20-90 percent of various countries' population, Islamic Maghreb and adjoining Middle East, some views, even shared by certain Western think tanks, are emerging to the contrary. The talk of creating a threat-bogey by the powers that are inclined to trample Africa through resource wars is becoming conspicuously shrilling. The patterns of recent conflicts have rendered the opponents strong arguments that (according to them) overblown crises are in fact the pretext to grab African assets. At the same time, they argue that under the hoax of Al-Qaeda and a contrived war on terror, another predominantly Muslim region would be targeted for achieving the ends that have no relevance to the pretexts. US, in effort to enforce its values, has drawn considerable volley of flak. It faces such allegations as crystallizing and aggravating the ongoing (rich) North-South (poor) dilemma, reviving the crusades and above all, attempting to maintain hegemonic imperium. Even some credible western sources share such fears.
Sahel region however, sinking in a quagmire, bears threat of impending human catastrophe in the fold. It calls for liquidating the menace in a decisive manner for humanity sake, disregard to the obtaining geo-politics, for and against arguments. Question is how to do it while eliminating the threat and at the same time, maintaining universal credibility as well?
Response Blueprint, Preparatory Posture
Employing military methodology, precisely assess the depth and magnitude of threat. A threat-prong aims inwardly at Sahelian states. International community, with larger input from trans-Atlantic alliance, should firm up Sahelian institutions' functional capacities. Place their militaries' sanitisation and modernisation at top of the agenda. Through extensive consultations, bring all Sahelian states and their immediate neighbours on board about inevitability of mustering collective response to achieve sustainable peace. Trans-Atlantic community should resort to diplomatic surge to seek concert within and of all other stake holders from UN platform. Strategic effort must be supported by strategic consensus. Second threat-prong aims outwardly at Europe, particularly its coastal states, Balkans and those located on southern and south-eastern periphery. They need to up the ante. Thwart arms, human smugglers and drug barons' attempts of reaping illicit bonanza. Adopt passive measures like enforcing stringent laws, surveillance, sweep and search at Greece, Turkish, Bulgarian and Serbian border entry points to deter them.
Establish Sahelian Command Centre (SCC), manned by the constituent states military experts and UN observers' team, to transmit real time intelligence, afforded by NATO, US African Command or any of P-5, to the military commands of the regional states. Enable them to locate, interdict and possibly destroy the carriers, collaborators or perpetrators of multifaceted organised crimes. The preparatory effort should be sanctioned by UN for a decade but subject to evaluation and performance audit every three years. When the Sahel situation stabilizes, extend SCC role to other African countries like Nigeria and Algeria to enable their governments to restore their writs, encouraging them at the same time to address their discordant root causes. Concurrently, prompt the states to achieve demonstrable bench marks on way to democracy that draws succour from absolute justice, free of shackles of class, creed, culture and faiths. Similar to provisions of accountability of crime against humanity, evolve a universal set up like ICJ, to deal with stinking corrupt rulers (Ministers, Prime Ministers and Presidents) anywhere in the world who remain out of the fragile net of respective states accountability apparatuses. UN charter should recognize corruption as a crime against humanity.
Execution Posture, Create and Deploy Military Punch
The preparatory phase is likely to come across some hiccups. SCC would also become effective gradually after coordinating and planting its tentacles with militaries of the host states. In the meantime, militaries of the region could be in reorganisation and restructuring phase. Hence pool up adequate military capability to assist SCC forthwith until it is capable of embracing the entire mission of war against rogue gangs with the help of native militaries.
Constitute a division size force under UN banner, requisitioned from African as well as Middle Eastern and South Asian countries having proven professional forces system. Designate it as UN Quick Reaction Force (UNQRF). Dominate at least three hotspots by virtue of its tactical positioning to straddle the entire Sahel region. Each segment of UNQRF's conduct of war effort should mutually reinforce others in impact. Integral mobility would enable them to react fast and maintain an edge over the militant gangs and smugglers. Decision, whether UNQRF would need any additional reserve component, say of brigade size troops, should be made contingent upon the final assessment of the magnitude of threat. Commanders' preference should focus on the desirability of creating an integral composite reserve within each of three battle groups of UNQRF to afford them response flexibility for unforeseen contingencies.
NATO and US African Command must not commit any ground troops. Instead tasks like reconnaissance, coastal surveillance, locate and destroy missions by air combat patrols in support of UNQRF should be assigned to them. For timely response, the region's air bases and others on the periphery should facilitate air support missions. Invite other powers like Russia, China, Egypt, Israel, India, Pakistan, Australia and Indonesia to share the burden of Atlantic alliance's material resources needed for sustained air operations. Command responsibility for the conduct of all air operations must be vested in the component that dominates the entire range of operations. More likely it would be US African Command. SCC and UNQRF would be responsible to UN for updating it through independent and exclusive periodic briefings.
Conclusion
It would take Herculean diplomatic effort to evolve consensus and execute the proposition but it would be economical, legitimate, non-partisan, quelling the critics and having silver linings to meet the challenges of Sahel.

Russia-Africa Summit: Sergey Lavrov Embarks on Courtship and Assessment Tour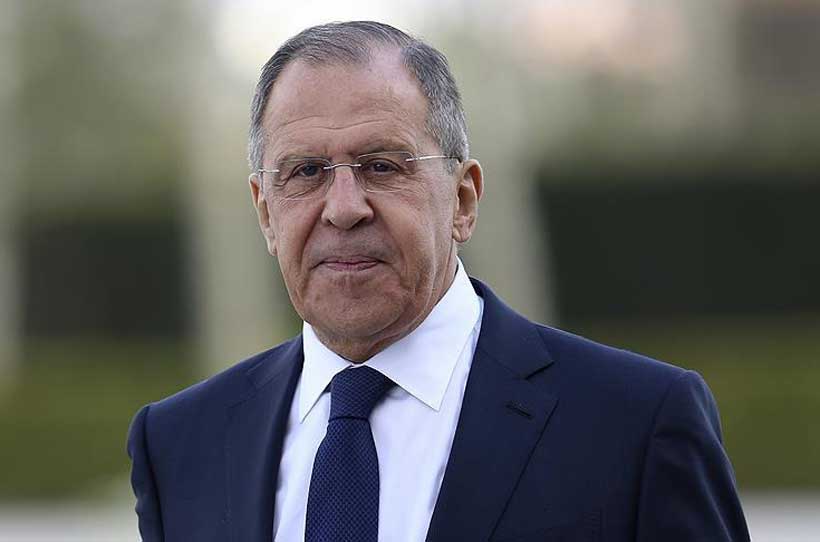 Behind lofty summit declarations, several bilateral agreements and thousands of decade-old undelivered pledges, Russia has been at the crossroad due to the 'special military operations' it began late February in Ukraine. It has achieved little these few years after the symbolic summit held in 2019. With preparations for the next African leaders summit, Foreign Minister Sergey Lavrov plans to undertake two African tours during the first quarter 2023.
At the heat of the Russia-Ukraine crisis and within the context of the current geopolitical and economic changes, Lavrov made a snapshot trip to four African countries July 24-28 this year. The four African countries on that travel agenda: Egypt, Ethiopia, Uganda and the Republic of Congo.
In January-February 2023, Lavrov will first focus on North Africa. Why the Maghreb is a strategic region for Russia? It is true that despite the appearance of competition between Europe and the United States, between Russia and China as well as the Gulf States, Russia has intensified its relations aims at raising its influence in the Maghreb.
Worth noting that Egypt already has significant strategic and economic ties with Russia. With the geographical location of Egypt, Lavrov's frequent visits there has some tacit implications. Last July trip, for instance, concretely aimed at explaining the perspectives for Russia's actions in neighbouring Ukraine, to frame-shape its geo-strategic posture in the region and solicit support from the entire Arab world. It followed U.S. President Joe Biden official visit to the Middle East. Biden visited Israel, the Palestinian territories and Saudi Arabia.
Reports from Russia's Ministry of Foreign Affairs indicated that Lavrov plans to undertake two "coordinated working visits" and first trip will focus on Arab-speaking North African region popularly referred to as Maghreb. For several decades, the Maghreb region has been a multifaceted conflict region, in fact one of the most volatile geopolitical frontiers, and which includes Mauritania, Morocco, Algeria, Tunisia and Libya. This vast area inhabited by some 120 million people – 80 per cent of them in Algeria, Egypt and Morocco – is landlocked between the huge Mediterranean Sea and the Sahara Desert.
Historically, Russia has had long-standing good political relations not only the North but also with sub-Saharan Africa down to Southern Africa since Soviet times, provided tremendous support for liberation movements that culminated in decolonization and ultimately the rise of the economies in Africa. The continent is rife with rivalry and competition, attracting foreign players especially this time of emerging new global order.
According to official reports, Russia is interested in expanding multifaceted cooperation, and making feverish attempts for a collaborative mechanism to upgrade its relations. It seeks to work closely in developing a new architecture necessary for participating in development projects, promote infrastructure, trade and other viable economic ties. It held the first Russia-Africa summit three years ago, signed many bilateral agreements and issued an impressive joint declaration as a roadmap for the future directions.
On the agenda for the second Russia-Africa summit scheduled to be held in St. Petersburg, there are matters relating to building a new global architecture in the context of strengthening multi-polarity and the international security, food and energy security, healthcare and humanitarian cooperation, education, science and culture.
With rafts of sanctions imposed on Russia, it becomes expedient for both Russia and Africa to find alternative ways of collaboration (between Russia and Africa) that do not rely on Western currencies or sanctions policy. Of course, illegal sanctions imposed on Russia continue to have a negative impact on foreign economic relations, necessitating an urgent reconfiguration of strategies for pushing further cooperation.
The reports always note that Africa is one of the most important and fastest growing region for Russian producers. Moscow understands the significance of engaging and achieving sustainable development there. For example, Russia faces the challenge to promote the creation of a reliable infrastructure for the production and transportation of African energy products and the development of domestic markets. It faces the challenge of setting admirably its economic influence in the continent.
That however in November 2021, a policy document titled the 'Situation Analytical Report' presented at the premises of TASS News Agency was very critical about Russia's current policy towards Africa. While the number of high-level meetings has increased, the share of substantive issues on the agenda remains small. There are little definitive results from such meetings, according to that authoritative report researched and put together by 25 Russian policy experts headed by Professor Sergey Karaganov, Chairman of the Council on Foreign and Defense Policy.
The report pointed to the lack of coordination among various state and para-state institutions working with Africa. For the past three decades, Russia plays very little role in Africa's infrastructure, agriculture and industry. Many bilateral agreements, at the top and high political levels, have still not been implemented. A lot more important issues have received little attention since the first African leaders summit held in Sochi.
Our monitoring shows that the Russian business community hardly pays attention to the significance to, and makes little efforts in leveraging unto the African Continental Free Trade Area (AfCFTA) which provides a unique and valuable platform for businesses to access an integrated African market of over 1.3 billion people.
In an interview with Steven Gruzd, Head of the African Governance and Diplomacy Programme at the South African Institute of International Affairs (SAIIA), explained that Africa is a busy geopolitical arena, with many players, both old and new, operating. Apart from EU countries, China and the US. There are players such as Iran, Turkey, Israel, the UAE, Japan and others. Russia has to compete against them, and distinctively remain focused its efforts with strategies.
On the other side, Russia uses the rhetoric of anti-colonialism in its engagement with Africa, and that it is fighting neo-colonialism from the West, especially in relations with their former colonies. It sees France as a threat to its interests in Francophone West Africa, the Maghreb and the Sahel.
Russia brings little to the continent especially in the economic sectors which badly need investment especially building infrastructure. Undeniable fact is that many external players have also had long-term relations and continue bolstering political, economic and social ties in the continent.
"I would largely agree that there is a divide between what has been pledged and promised at high-level meetings and summits, compared to what has actually materialized on the ground. There is more talk than action, and mere intentions and ideas have been officially presented as initiatives already in progress. There needs to be a lot of tangible progress on the ground for the second summit to show impact. It will be interesting to see what has been concretely achieved in reports at the second Russia-Africa summit scheduled for this 2022," he assertively argued.
Of course, Russia aims at restoring and regaining part of its Soviet-era influence, but has problems with planning and tackling its set tasks, lack of confidence in fulfilling its policy targets. The most important aspect is how to make strategic efforts more practical, more consistent and more effective with African countries. Without these fundamental factors, it would therefore be an illusionary dream considering multifaceted partnership with Africa.
As a direct result of Russia's 'special military operation' aims at 'demilitarization and denazification' in the neighbouring post-Soviet republic of Ukraine since late February, Russia has come under a raft of sanctions imposed by the United States and Canada, European Union, Japan, Australia, New Zealand and a host of other countries.
…Africa is a Continent and not a Country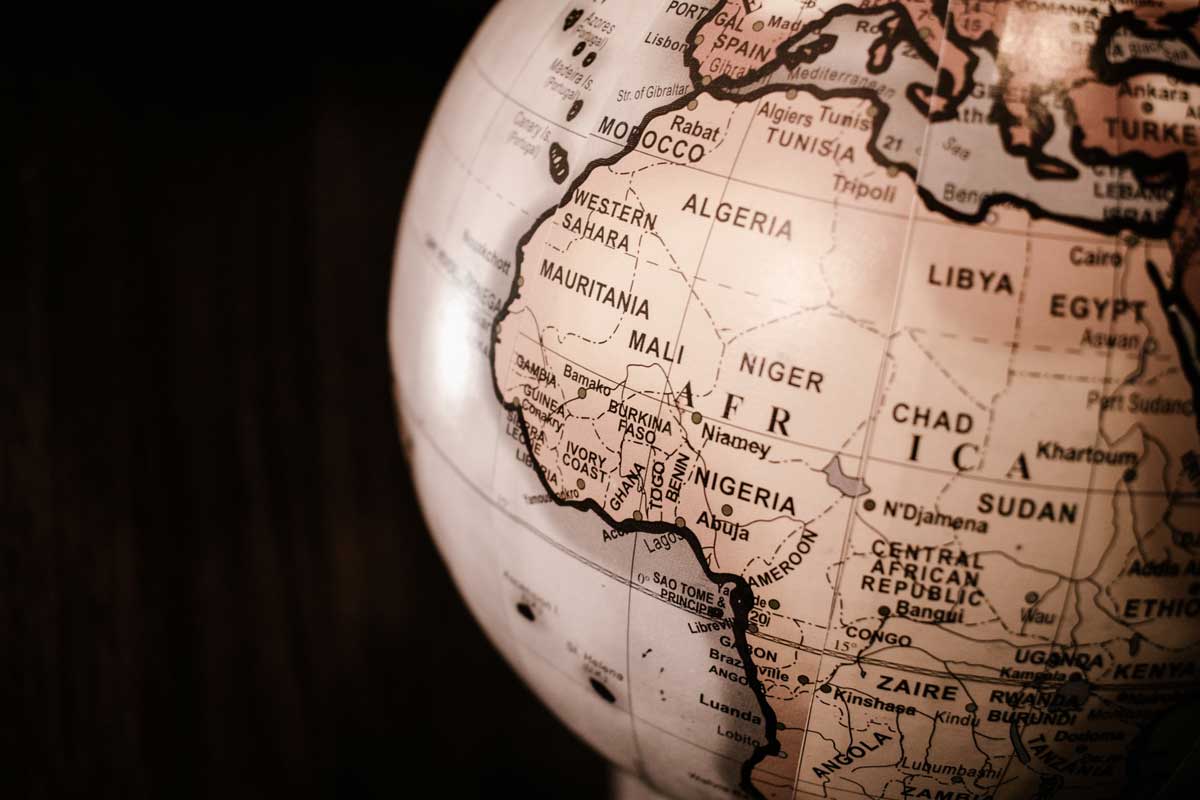 Russian officials are highly educated and knowledgeable people, but are often confused to make the difference between a continent and a country. Africa is mentioned in reports even when dealing with a single African country. Referring to dictionary definitions can help to understand the distinctive meaning of these and how to use them in official phrases and reports.
Any English dictionary gives the meaning and shows how to use them. For example, Britannica and Webster dictionaries say "a country" is a distinct part of the world, such as a state, nation, or other political entity. It may be a sovereign state or make up one part of a larger state.
Both Britannica and Webster, additionally, explain that "a state, a nation and a country" are interchangeably used, but what is important to note is "it is a territorial entity, with a permanent population, defined borders, and a government that effectively controls the territory.
What is under simple discussion here is that Russian officials oftentimes and frequently confuse "a continent" with "a country, nation and state" in speeches and reports. In geography, history and social studies at all schools throughout the world, teachers explain that Africa is a continent but not a country.
In this context, Africa as a continent consists of or made up of 55 states or countries, and a state or a country is an individual entity.
Take for example: The first ship with 20,000 metric tons of Russian fertilizers on board sailed from a Dutch port to Africa on November 29. Does this mean sending 20,000 metric tons to entire Africa or just to one African country? This shipment is only meant for Malawi. The Russian fertilizes will be carried by sea to Mozambique and then delivered by land transport to Malawi.
Take for example: President Vladimir Putin said during the first Russia-Africa summit that "Russia has written off $20 billions of Africa's debts to the Soviet Union" and that was an act of generosity.
What is noteworthy here is Moscow's decision to write off African debts that were accumulated mostly through weapons and arms delivery to a number of African countries during the Soviet era. The politics of Africa's debt write-offs has had historical chronology. Always referring to Africa's debts et cetera.
The simple question here is that not the entire Africa bought Soviet weapons and military equipment. How many African states bought military equipment from the Soviet Union? Records, however, show that some of these countries include Angola, Zimbabwe, Ethiopia, Benin, Tanzania and Zambia.
Reports from the Foreign Ministry generalizing that Russia is helping Africa with humanitarian food deliveries is completely wrong. Not the entire Africa is benefiting but a few countries.
There are too much generalization in diplomatic rhetoric and phrases, most probably to draw or solicit sympathy from Africa. With food supplies to Africa, it is necessary to specify African countries benefiting from this free delivery and humanitarian aid. It is not the entire Africa, of course not. With questions relating to Russia-Ukraine crisis and about the food deliveries, these are going to Ethiopia, Sudan, Djibouti and Malawi.
What China's Belt Road Initiative means for Africa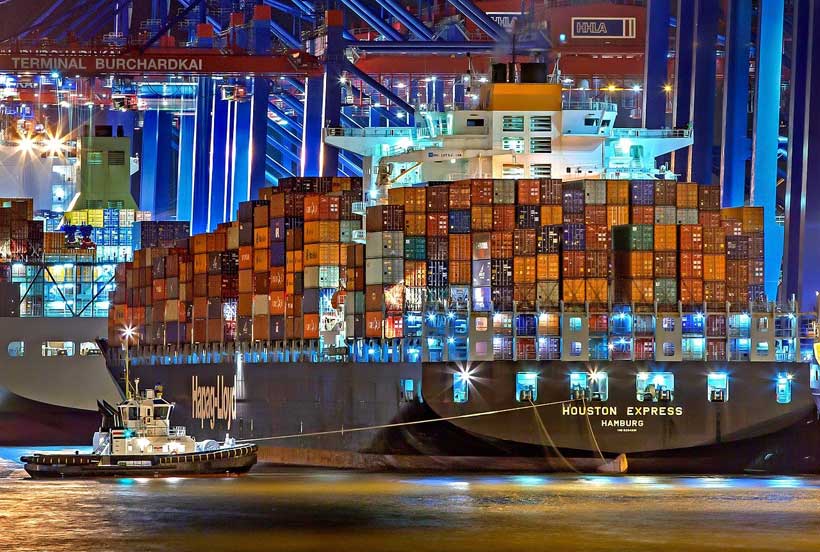 China's presence in Africa has sparked a huge debate on whether China is the new neo-colonizer or a new development partner for Africa. This debate has, for the most part, ignored the role African nations play in this relationship.
This relationship is necessary for both parties. The Belt and Road Initiative which is an illustration of China's investments and aid for the African economies (BRI), with the help of (BRI) China will gain access to all the export markets, vital resources, and international support on sensitive issues, such as the human rights abuses that have been taking place in the area of Xinjiang, the policy of One China and the suppression of democratic institutions that have been taking place in Hong Kong. However, China's relationship with each and every African nation is mostly in the favour of Beijing because of the deep pockets, "non-interference" policy, and rhetoric of its benign intentions, that's why China has been and will be the preferred partner for many African countries. This is exemplified by China's 2021 white paper on Africa, which asserts that Beijing's goal on the continent is "giving more and taking less, giving before taking and giving without expecting anything in return, so China welcomes African nations aboard the development express train with its open arms."
Despite the admirable nature of these sentiments, the question remains: how can African nations maximize their gains from such an imbalanced relationship? Accepting Chinese aid, investments, capital, and technology for massive infrastructure projects is insufficient for extracting benefits. What is required is the practice of local agency, which entails exerting influence to extract the greatest possible benefits. This would necessitate that the government emphasizes the localization of BRI projects so that political, social, and economic actors are involved. In this regard, Nigeria can be the case study of what transpires when an African nation fails to exert its own influence to shape its relationship with China to meet the needs of its people. Since 2006, Beijing and Abuja have been strategic partners, and their economic relationship has flourished in a manner that both parties would generally describe as a "win-win." In terms of trade and investment, China has emerged as a major player in Nigeria, and in terms of development assistance, China has become Nigeria's preferred partner.
China has been Nigeria's primary source of funds to re-establish its deteriorating infrastructure, with Abuja joining the BRI formally in 2018 at the Forum on China-Africa Cooperation (FOCAC) Summit in Beijing. China and its economic actors, particularly the China Civil Engineering Construction Corporation (CCECC), has emerged as the driving force behind Abuja's infrastructure reconstruction goals. Beijing was also instrumental in the construction of the Kaduna-Kano ($1.7 billion), Lagos-Kano costing $6.7 billion, and the Lagos-Ibadan railway lines costing $1.5 billion. Even in the construction of airports and information and communications technology (ICT) infrastructure, Chinese companies have assumed a leading position.
The advantages are evident. The delivery of essential public goods to Nigeria will stimulate economic activity. Although Nigeria's political elites have repeatedly thanked China for their assistance. Nonetheless, not everything is perfect. The operationalization of the BRI in Nigeria has been a mystery to local actors, preventing their participation in decision-making and project implementation. According to an Afrobarometer survey, only 28% of Nigerians are aware of Chinese "loans/development assistance" in their country, which is significantly lower than the average of 47% across 33 nations.
Nigeria's national legislature has deplored the lack of transparency surrounding loan agreements which are existing between the executive and Chinese state banks. This conforms to a pattern identified by AidData: Typically, Chinese loan agreements contain "extensive confidentiality clauses." Due to Nigeria's inadequate institutional capacity, BRI projects are beset by secrecy, corruption, and flagrant disregard for domestic laws.
As a result, there are no comprehensive links between the megaprojects China has undertaken in Nigeria and the domestic economy. Chinese development assistance have generally tied Chinese companies, technology, and capital, which tend to threaten thet supplant indigenous economic actors. Already, Nigerian construction firms are complaining that they are excluded from BRI projects. Nigeria's transport minister, Rotimi Amaechi, responded by urging these companies to increase their capacity to undertake such large-scale projects. In reality, these domestic corporations operate within a system that disadvantages them. As the managing director of the Nigerian engineering and construction firm Dutum Company Limited, Temitope Runsewe remarked, "These Chinese companies appear with cheap funds from China… They will say to our government, "Show us the projects, and we will mobilise and begin construction immediately." This is extremely enticing, and the majority of our government officials succumb to it at the expense of local capacity building."
This tendency frequently conflicts with the Nigerian Public Procurement Act of 2007, which stipulates that bids must be competitive, open, and transparent. Recently, Amaechi, Abubakar Malami, Nigeria's minister of justice and attorney-general of the federation, and the CCECC were taken to court for procurement irregularities relating to the awarding of a contract to the CCECC to construct a 190-kilometer narrow gauge track from Minna in Niger State to Baro for approximately $210 million. In addition, the government has shown reluctance to implement local content requirements in BRI projects. For instance, Nigeria's House of Representatives Committee on Treaties, Protocols, and Agreements argued that local content requirements were not present in the loan agreements under review.
According to Ian Taylor, this demonstrates that the Nigerian government's agency can be described as "agency as corruption." The actions and inactions of those in authority benefit a minority at the expense of the majority. Amaechi's request that Chinese loan agreements not be scrutinised as "they are sensitive to what you say" exemplified this point. He argued that criticism could discourage Chinese development aid. This attitude represents the government's lack of political will to exercise the authority necessary to localise the BRI.
The question that arises is whether Nigerians are receiving the best possible deal from the relationship between their government and China. According to the World Bank Report on the BRI, the risks associated with the BRI – debt sustainability, stranded infrastructure, and harm to local communities and the environment – are exacerbated by the presence of weak domestic institutions and the concomitant growth-stifling corruption. To maximise the benefits of the BRI, good governance practises that advocate for openness, transparency, adherence to domestic procurement laws, and an emphasis on local content requirements are required.
As demonstrated by the preceding analysis, this is not the case in Nigeria. The lack of public consultation and the propensity to use backdoor channels to approve projects have resulted in infrastructure projects that are "largely inaccessible to the public while all but inaccessible to the government."