Afghanistan socio-economic and socio-political overview
Afghanistan's economic growth has slowed but remains satisfactory levels to generate rising average standards of living. Real GDP growth is expected to close the fiscal year 2011-12 at 5.7 percent, down from 8.4 percent in 2010-11. The slowdown in growth was mainly due to weather-related condition which lowered agriculture output to below –average levels.
The economy this year (2012-2013) GDP growth-related to pick up again and is projected to reach 7.1 percent , favorable weather condition during the first quarter of the year resulted in good harvest season , which is likely to increase agricultural output.
The service sector will continue to account for about half economic growth for next year fueled by the growth in the telecommunication sector.
In addition, donor funding and development projects will continue to drive the demand for transportation and distribution service.
Longer-term projections are less positive, aid levels are expected to decline significantly this will reduce GDP growth levels of 4 to 5 percent per year.
A sizeable financing gap will continue to exist through 2012 despite projections of healthy growth in domestic revue collection. Afghanistan's biggest economic challenge is finding sources of sustainable and equitable growth.
Education: in 2001 after the fall of Taliban, net enrollment was estimated at 43% for boys and a dismal 3% for girls. Moreover, there were only about 21,000 teachers (large under-educated) for a school-age population estimated at more than 5 million-or about 240 students for every marginally trained teacher.
Since 2002, school enrollment has increased from 1 million to 7.2 million children girls enrollment increased from 191,000 to more than 2, 71 million. More than 101,000 teacher qualifications and the overall access to equitable quality education in Afghanistan.
Health: according to recent data from Afghanistan mortality survey 2010 (AMS 2010) life expectancy at birth is at 64 years. Only 27% of Afghans have access to safe drinking water and 5% adequate sanitation, nevertheless there has been considerable progress over the last 9 years, about 85% of the population lives in districts which now have providers to deliver basic package of health facility (based on AMS 2010). Infant and under -5 mortality in 2010 has declined to 77 and 97 per 1,000 live birth respectively from 111 and 161 per 1,000 live births in 2008. The pregnancy-related mortality ratio is about 327 per 100,000 births, which means that every two hours a women dies in Afghanistan from pregnancy-related causes.
Access to electricity: the percentage of population with access to electricity in Afghanistan among the lowest in the world. The ministry of energy and water estimates that about 30% of Afghans have access to electricity from grid-based power, micro-hydro or solar panel stations.
The situation has improved significantly in the major urban population centers along the critical north-east corridor between Mazar-e-sharif and Kabul, following the importance of power from Uzbekistan and the rehabilitation of three hydro plants (Mahipar and Sorobi completed and Nghlu ongoing) increasing parts of some urban centers, for example Kabul, Mazar-e-sharif, and Pul-e-khomri, now have a 24 hrs power supply for the first time in decades.
Revenue Collection: since the implementation of an Automated System for Customs Data (ASYCUDA), the collection of transit fees in major transit corridors in Afghanistan has improved customs revenues have soared from around $50 million in 2003 (SY 1382) to over US$ 1 billion in 2011-2012 an increase of around 2,000% in 8 years.
Approximately 90% percent of imports and exports are covered through automated processing, the waiting time for trucks at the major border crossings has also decreased. The Afghan Custom Department has started the process to carry out customs performance measurement at Torkhum, Hairatan and Kabul Inland Customs Depots, but still there are vigorous signs of corruption are overseen the local heads of the department are involved in corruption but supported by the ministers within the administration these custom offices allow chemicals used in narcotics an illegal drugs (poppy, morphine) and other type of most dangerous drugs even they allow explosives and ammunitions for the Taliban to later on they are used to attack coalition forces an Afghan security organizations the said Customs Department is doing just because of money purposes a long with that most of the staff are hired through private relation which has doubled the worsen situation within the system.
Role of commercial banks in the economic development of Afghanistan: in country like Afghanistan which is still in the initial stages of economic development, a well organized banking system is the need of the day. There is acute shortage of capital in private banking sector of Afghanistan; the banks can play an important role in promoting capital formation, in controlling speculation in maintaining a balance between requirements and availabilities and directing physical resources into desired channels.
Commercial banks play an active and important role in the economic development of a country if the banking system in country is effective and disciplined; it brings about a rapid growth in the various sectors of economy but in Afghanistan a long side the in effectiveness of the banking system corruption and nepotism has played even negative role in the said sector even worth the Afghan commercial and non-commercial banks are busy with money laundering for bulk money of the terror regime of Iran the worst case is most of such banks with such attitudes are openly supported by the President Karzai administration most blame even him that he is part of all these activities his family members are share holders of the said banks and these banks are established via mafia channels the money which invested are the output of drug dealing and seizing the public and private properties all in all mortified the economy of Afghanistan , despite of the mentioned challenges the use of online banking is now increasing day by day, it has brought revolution in banking industry. The online banking which is the wave of future is now on the move in Afghanistan and progressing satisfactory to some extent.
Some of the banks already stared providing ATM/MCS to the customers to develop e-banking such as online money transfer, shopping, ease of business and travel tours.
Political perspective: Afghanistan is pretty critical from the political perception full of challenges, war-lords are in place, corruption, and lawlessness tremendously strained Afghan people. Most importantly, the insurgency has become sturdy. Most of the bordering areas between Afghanistan Pakistan and between Afghanistan and Iran are out of the run of the Afghan government. One major portion of the state [the judiciary] has outlawed real discussion and the President has failed to set up its members of government. War criminals and organized crime activists are highly maneuvering and laying more burdens on the shoulder of ordinary Afghans. Dreadfully fewer economic and political developments have taken place. The legislative appendage is not feasible. Most of its members are warlords, drug mafia or criminals. The absence of democratic tenets such as justice, fairness or civil liberties, have outcomes that enduringly collide between sundry limbs of the state. The largest part, notably the unconstitutional proceeds of president, added to the tribulations.
Regional conflict: Contention flanked by US and China on one hand and on the other between US and Russia. The rivalry linking Iran and Saudi Arabia as well as among Pakistan and India continues to be a problem. The panic of losing the war on terror, revitalization of radicalism, Islamization of the society, economic stagnation and unemployment have caused total failure in Afghanistan and most of Afghans have lost any hope in the current and future of the country. Most imagine the worst. There are no new beginnings for the country. Most of the youngsters endeavor to take refuge in the western world, therefore one can observe gloomy and hazy ambiance of Afghanistan.
Security outlook: As it is obvious that Afghanistan previously facing numerous enemies, defies most specially the vulnerable security circumstances generated here. An open arena for drug dealers, land mafia, economic mafia, war-lords and organized criminals exists to take advantage of situations. Beside corruption, nepotism and dissipations of the national security agencies (such as national police, army and intelligence) have added to the insufficiency of the security sectors even with proper training. Additionally, to the NATO abandonment of Afghanistan, we possibly will adjoin dividedness between tribes and tribal leaders. Furthermore, issues between war-lords, religious fantasist, socio-political fractions and splinter groups as our result total pandemonium will evoke events of the 90's. Consequently, the NATO withdrawal will escort the country towards arm strife among plenty of tribes, drug dealers, religious political factions which may bring about disintegration of the country. This may occur in addition to a real clash between Sunni and Shia peoples.
Afghan Peace Process and Indian Involvement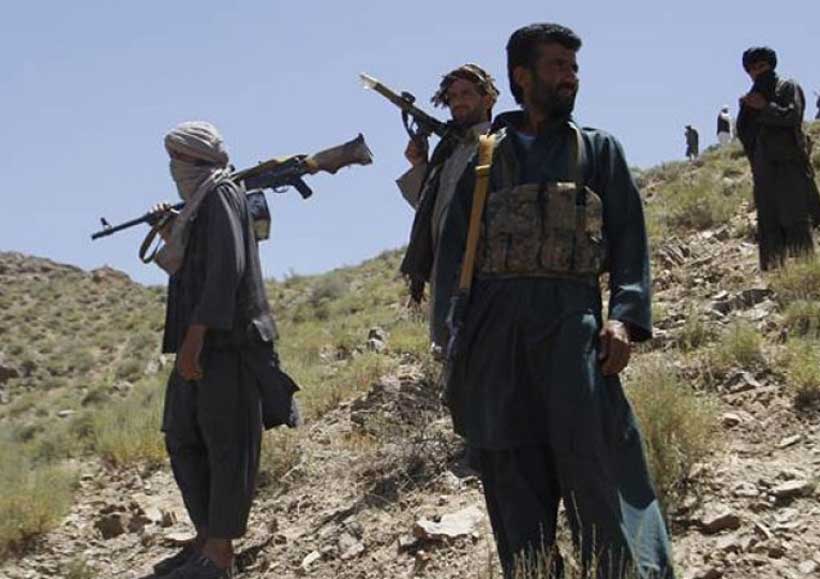 The Afghan peace process initiated in 2018, marred with episodic halts, finally witnesses an agreement between the US and Taliban on February 29, 2020, in Doha. Both signatories Taliban and the US agreed to some core conditions and compromises to be made. Afghanistan, a land known as the Graveyard of Empires has become a huge quagmire for the US forces and now even after 18 years of war they are still nowhere close to defeating the Taliban. Eventually Taliban had to be accommodated in the US strategy for Afghanistan. The Taliban are still stronger on the ground. There have been occasions even after the deal when Taliban were found to carry out attacks to show off their military strength and presence. This sends out a message to the US that a reduction in violence may not be confused with complete termination of attacks. Taliban being fully aware of their limitations as a disciplined troop, realize it would be hard for them to bring back their militia into the region if peace process doesn't settle desirably. Geographically Afghanistan is at the crossroads of Central Asia and South Asia and is also bordered with Middle Eastern states. Such geographical presence makes everything happening in Afghanistan reach a dozen of adjacent countries with great intensity and magnitude. Recently concluded agreement in February this year has offered a world to witness a historic moment in which parties at dispute are finally making adjustments to end this protracted war. This agreement will have far reaching impact on many regional countries which will be compelled to respond according to their interests and likely benefits.
Most recent development in the Afghan Peace process is the induction of a "Power sharing Deal" between Ashraf Ghani and Abdullah Abdullah. The power sharing deal is a political settlement wherein both Ghani and Abdullahare looking forward to sharing the burden together in a hope to pave a path to peace, improved governance, human rights, laws, values eventually moving towards successful materialization of Afghan Peace Process to have stable Afghanistan.US secretary of state Mike Pompeo also supported this political settlement to end the conflict. In the meantime, Secretary-General of NATO Jens Stoltenberg applauded the deal between Ghani and Abdullah.
This however wasn't an easy feat. US had to nudge the naysayer: India in this case;for its negative and its covert activities to derail the peace process. India finds a stable Afghanistan unfavorable to execute its illicit activities and propaganda. There would be less chances to exploit the soil of Afghanistan for its vested interests. Zalmay Khalilzad, the US Special Representative for Afghan Reconciliation had a meeting with India's External Affairs Minister, S Jaishankar in New Delhi and conveyed the firm message for India to shun its anti-peace role in Afghanistan. Chief Negotiator of Taliban, Abbas Stanikzai also criticized India stating "India has always played a negative role in Afghanistan. India supported traitors in the country." Such Taliban sentiments are prevalent but rarely expressed. Afghan government/NDS and RAW has consistently opposed peace with the Taliban as both stands to gain from discrediting the Taliban. Therefore, depicting Taliban as violent and active propaganda showing them as unreliable to firmly handle the evolving situation, serves Indian interest. Coupled with all this, a delayed withdrawal of US troops and attacks still being carried out in Afghanistan fueled the violent situation to the relief of spoilers of peace that want to see the peace deal completely derailed.
India's Afghanistan policy is very much Pakistan-specific. India doesn't want peace in Afghanistan because unrest on Pakistan's western border makes it doubly challenging for Pakistan to secure its borders on two fronts. India backed anti-separatist elements get free flow across the porous Durand line into Baluchistan. This is the very reason India never favored a peaceful political settlement between Taliban and Afghan government. Some Indian analysts such as former Foreign Secretary Shyam Saran openly argue that Indian policy should aim at preventing complete Taliban takeover of Kabul, provoking Taliban towards a broad-based government.
While India remained active in hampering the peace process, globally Pakistan's key role in the entire peace process has been highly appreciated. Zalmay Khalilzad US Special Representative for Afghanistan Reconciliation praised Pakistan's efforts for the deal. Moreover, Pakistan's role in the peace process is also recognized by Russia, China, and the Afghan Taliban. Pakistan has made several efforts to bring the Afghan Taliban to the negotiating table with the US which eventually resulted in the much awaited peace agreement and has become a ray of hope for the stability of Afghanistan and region as well. There is no doubt this peace deal is in the interest of Pakistan and peace of region because stable Afghanistan means stable Pakistan. Moreover, there are now brighter prospects for lesser clashes near Durand Line between Pakistan Armed Forces and Afghan Forces .Afghan forces have been time and again attacking Pakistani forces near the Pak-Afghan border. It is hoped that the new political regime will also help in maintaining border peace between the two neighboring countries. However, one has to keep looking out for possible Indian mischief as it doesn't want peace to prevail in Afghanistan.
World Must React to Hindutva Terrorism
The Hindu ideology has transformed into the crude discourses of anti-Muslim platitudes and therefore, existing language of local stereotypes in India has been reinforced with modern offensive terms of intolerance especially against minorities. Since the beginning of the twenty-first century, Hindu nationalism has erupted as a dominant power and this power has been executed by rightwing forces to implement the agenda of ideology based on Hindutva. V.D. Savarkar in 1923, used this term to accentuate that Hindutva was not synonymous with Hinduism. Hindutva is a racial ideology to establish Hindu identity while disposing of Indian nationalism in favour of Hindu nationalism. Hindutva's aspiration is not only restricted to the ballot box, but its magnitude has also started to fabricate societal bondage in India. Through its offensive means "Hindu Renaissance" has made inroads into schooling, developmental initiatives, business activities, community, and virtually every other area of public life. What has transpired is that Hindutva has been growing and expanding well beyond the traditional sphere to explicitly or partially linked organizational network of its militant wings like Rashtriya Swayamsevak Sangh (RSS).
Hinduism is considered to be a nonviolent faith but unfortunately, racists mindset of Hindutva activists, who just perceive the material aspect of religion, exploited this faith. The aim of Hindutva is to create Hindu political dominance over non-Hindus through violent means while reducing demographic aspects of minorities to second-class citizens. Hindutva has embodied in the financial, social and cultural realms of India and its most influential incarnation is the sphere of radicalism and militancy. Signature activities of militant Hindutva include violence such as deliberate anarchy; the closure of 100 churches in 2018;the bomb blast of Samjhauta express; the anti-Muslim genocide in Gujarat 2002; thousands of deaths during anti-Sikh pogrom in 1984; vicious assaults on lower caste Dalits and the brutal death of India's revolutionary leader Gandhi. Despite having strong evidence in most instances, victims of such crimes mostly avoided the repercussions of their acts. Now Indian society has accepted the alteration of glorifying Hindu extremism. The most prominent instance is two times election victories of the current Indian Prime Minister Modi, who was the driving force behind the 2002 anti-Muslim pogrom.Hindutva's extremist philosophy is once again capable of dictating the sociopolitical existence of India when Narendra Modi, who once operated as the main Hindu nationalist leader, gained power.
During the recent Delhi Riots, Indian government immediately claimed that the bloodshed was random as the neighbourhoods in India's capital were burning and bloodletting engulfed about 40 bodies, most of them Muslim. The killings were neither accidental nor unwarned but they were inevitable due to continuous detest by Hindutva extremists towards Muslims. The initiatives of PM Narendra Modi have imposed tyranny, seized organizations and fostered religious hate. Methodically, the persistence of Modi's policies is producing a toxic Hindu extremist environment.BJP government has appointed most heads of the major universities and cultural institutions from factions of extremist Hindu nationalist allies. Place names have been modified – even in the curriculum – to play down the connection of Muslims to India and to give Hindutva ideology most prominent position. With these policies in hands, it was just being a matter of time before everything blows up and Delhi riots are just a genesis of future religious conflicts in India. Several Muslim Indians have already claimed that they never feel so oppressed.
The official policy is skewed towards Indian Muslims and the whole society is at the crossroads. Terrorist activities and Muslims are often associated with each other because that is the natural understanding propagated by Hindu nationalists. BJP's leadership has openly categorized Muslims as terrorists and suggested: "to feed them bullets, not biryani."There are numerous, profound and long term implications of this witch hunt for Muslims. Hindutva outfits act in secrecy to carry out their dark plans with a veil of tradition. The false flag operations, the Malegaon Blast by Abhinav Bharat, Hement Karkare's assassination and death of Advocate ShahidAzmi are major instances of Hindutva terrorist activities.
India is also at the brink of a new form of religious polarization in the latest crisis created by Covid-19. Thanks to the efforts of Hindutva nationalists, the Indian government is also scapegoating Muslims for the spread of the coronavirus. BJP's leaders in India are calling for a boycott to do business with Muslims by spreading rumours that Muslim vendors are infecting vegetables with saliva. The pandemic has offered Hindu nationalists a fresh chance to suppress an otherwise vulnerable minority community and Indian Muslims are sensing more terror against them by Hindutva fanatics.
Although the social inequalities in India remain a cause for alarm, the senseless aggression of its military is getting increasingly worrisome. PM Modi upset the whole India as he denied the decade-old tradition of giving the Indian army baton to the senior general as head of military forces; rather, by superseding two well-regarded generals in December 2016, he appointed hardcore Hindutva nationalist General Bipin Rawat. Subsequently, Modi has also created the Department of Military Affairs and institutionalised the post of Chief of Defence Staff (CDS) to further adjust General Rawat into mainstream military decision making. Given the hawkish approach to Kashmir and other current insurgencies in India by General Rawat and the spreading of BJP's nationalist narrative, the change was perceived as a politicizing the army.The infamous release under bail and reintegration into the Army of an intelligence officer after completing nine years incarcerated for violence and terrorism indictments further illustrate India's military alliance with ultra-right-wing nationalist terrorism. Lt. Col. ShirkantPurohit is claimed to be the creator of another radical Hindu extremist party, Abhinav Bharat and he was also active in many militant assaults targeting Muslims under the influence Hindutva or Saffron terrorism.
As India aims to reach the global community and prove its international superiority, the world must be mindful of the transformation of India from a democratic and thriving society into a suffocating repressive religious ideology. The world must take note of the 2020 Annual Report of the United States Commission on International Religious Freedom (USCIRF), which recommends entitling India as "country of particular concern" for instituting national level policies violating religious freedom across India, especially for Muslims, and much more. Whereas in India Muslims are being murdered, the majority of the world is too sluggish to denounce these atrocities. Increased regional radicalisation and terror threats would be motivated by the Modi regime's ability to carry on with its ideology of Hindutva. The international community must start paying more emphasis on countering Hindutva and saffron terrorism.
China's Kashmir Move: The Great Geopolitical Puzzle of South Asian Chessboard
"We will not attack unless we are attacked. But if we are attacked, we will certainly counter-attack". –Cited by Chinese Foreign Ministry(2020) .Mao Zedong
After scraping of Article 370 in August previous year China has emboldened its stand on raising the Kashmir issue twice in United Nations joining many international countries in the unprecedented criticism on India's action in Kashmir. Before August, the last time that Kashmir Issue got resonated at the UNSC forum was in 1971 and has been flagged twice since then within a span of five months. China was the main actor in highlighting the 'disputed' nature of Kashmir's historical and political entanglements. This powerful spectrum of internationalising the hostilities and tragedies being carried out in Kashmir cannot be brushed away. This has weakened the rhetoric of 'bilateral issue' between India and Pakistan. After the 2017, Indian and Chinese troops had a face off in a 74-day standoff in Doklam on the Sikkim border During the recent track of intense border skirmishes and rush of troops by China around Pangong Tso Lake in Galwan Valley shifted the focus of international attention from hollow diplomatic slogan of 'bilateral issue' to potential regional interventions in the arbitration on account of excesses and human rights violations being perpetrated in this 'conflict torn state'. There is an absolute clampdown on political activities of the state and is governed directly by the central government with Lieutenant Governor overseeing the region. The basic democratic right of exercising the political freedom too has been robbed off as more than half of political leaders are under the house arrest."China is always opposed to India's inclusion of the Chinese territory in the western sector of the China-India boundary into its administrative jurisdiction," reiterated the Chinese foreign ministry spokeswoman, Hua Chunying, following India's Kashmir move."Recently India has continued to undermine China's territorial sovereignty by unilaterally changing its domestic law," Hua added. "India's action is unacceptable and would not have any legal effect" in the wake of giving UT status to Ladakh. The test flight of the unmanned helicopter AR500C designed for high-altitude operation flared up at a period when China-India border tensions have been intensified bolstering border vigil measures and made some moves in response to construction of recent, illegal defense facilities into Chinese territory in the Galwan Valley region. China has built a stranglehold on a large part of the Galwan valley which includes a portion of Ladakh region from the past 10 days by entering up to the 3-4 Km's of Indian land making it China's first attempt since the sixties, to make alterations on this part of the Line of Actual Control. As per estimates China is making arrangements for making inroads inside Indian territory in asserting its claimof the entire Galwan valley including a portion of Ladakh. The Galwan river flowing from the contested Aksai Chin region, claimed by India, to Xinjian region in China before entering Ladakh. WHO recently showed parts of Ladakh as part of China on its map with color codes and dotted lines with showing earlier parts of Arunachal Pradesh part of it in Sky Map's, Chinese authority on maps .Satellite imagery from Shadow Break Intl. has shown a close-up view of airport with a possible line-up of four fighter jets either J-11 or J-16 fighters of the Chinese PLA Air Force and massive constructions being carried out at a high altitude Chinese air base, located just 200 kilometres away from the Pangong Lake
China's Kashmir Connection
Chinese diplomatic behaviour has been swinging in dribs and drabs but it swayed drastically in after   1963 agreement, with China exhibiting  more pro- Paksitan and stated in  1964 "The people of Kashmir should beallowed a UN supervised plebiscite in Kashmir" ( John W Garver, "Evolution of India's China Policy" in Sumit Ganguly (Ed), India's Foreign Policy: Retrospect and Prospect, New Delhi: Oxford University Press, 2010).After second India-Pakistan war in 1965,China recognising the gravity of the situation after  couple of weeks of the war, China's official mouthpiece the People's Daily's while describing the situation in the Indian state (then) of J&K as a "popular struggle" and "armed uprising"  attributing it to the Indian government's bigoted governance (Mao Siwei, "China and the Kashmir Issue", Strategic Analysis, March 1995. A new dimension of China's Kashmir policy has been the issuance of loose-leaf/stapled visas to  Kashmiris considering entire J&K as disputed  (Jayadeva Ranade, "The Age of Region: China seems to Review its Asia Strategy", The Times of India, New Delhi, 13 January 2010)  Furthermore, in July 2010 China denied a visa to Indian Army General BS Jasawal (Indian Army General) on the grounds of his posting in a territory that was " , head of the sensitive Northern Command based in J&K. Clarifying the denial, Beijing stated that it would not be possible to give Jasawal a visa because of his posting in the territory that was "difficult" ("Now Three Chinese Army Officers refused Visas", The Hindustan Times, New Delhi, 28 August 2010).There seems  an intersection of interests in China-Pakistan relations with China investing heavily in Pakistan and  seemingly 'all-weather' friendship bond between the two with Kashmir hyphenating   perfectly on this mutual regional integration. In the Rambo-styled film 'Wolf Warrior 2' in 2017 China exhorted the geo-strategic message through this film by flashing the Han dynasty saying, as:"Whoever offends China will be punished, no matter how far they are". Chinese have been exhuming the ghosts of 'silk route' by announcing to the world the 'new silk route' (The Return of Marco Polo's World; War, Strategy and American Interests in the Twenty-First Century by Robert D. Kaplan, 2018) and Kashmir remain the core of that grand project.
China's Geo-Strategic Might and Xi Jinping's 'New Era'
The strengthening of 'comprehensive national power' has gained centrality for China's geo-strategic interests for evaluating and measuring national standing with respect to other nations. There are enough reasons to believe that China would remain engaged with the process of re-structuring its 'comprehensive national power' (Annual Report on the Military Power of the People's Republic of China) in the coming years, and hence would pursue the principle of cooperation with other countries while avoiding a direct conflict. China's stress has been essentially, the antithesis of the shoot-from-the-hip diplomacy that appears to be the strategy 'du jour' around the world. Fluctuating between romanticism, underlined by stretches of rhetoric on commonality, and an intense wariness of each other's intentions, Sino-Indian relations have inclined to spurn easy predictions on either their drifting apart or drawing close. This idea of geo-strategic planning is part of the splendid Chinese traditional thought and is also the bridge between the diplomatic thought and policy-making thought. China's global strategy has gone over the stages of "the two camps", "the three worlds", "the four layouts" and "the five equal considerations" which illustrates China's tactical design in always keeping up with the times. China's regional strategy has developed from "developing friendly relations with its neighbouring countries" to "establishing proper orders of the local region and achieving mutual benefits and win–win results with countries of other regions". The main kernel of playing up Chinese-ness is to play it down as both are having strong dialectal relations. There is a traditional Chinese poem, which corroborates the same reading as, "beautiful as she is, she just tells spring is coming, never intending to steal any show; when all flowers are in blossom, she smiles happy therein". The epistemic connexions of 'power' and "undiluted' sovereignty have the similar configuration in their foreign policy dynamics but New Delhi's approach to South Asia will always be different form Beijing . There is a fascinating pattern of intriguing, unpredictable and dramatic unfolding of geo-political interest being wrestle in the volatile rings of Himalayas reincarnating Connolly's 'Great Game' spectacle once again which will determine the course of South Asian geopolitical climates in the Xi Jinping's "new era" geopolitics