Afghanistan's Transfiguration of Armed Combat to Economic Wrestling
How long will we listen to the Afghan and International Media as they tell all of us how terrible it will be in Afghanistan in the future?
What does it take to prove that Afghanistan is on a better track for the future than it has been in all of history? And who is controlling this disgusting Media Agenda of danger, pessimism, and despair? The real fateful question for Afghanistan and Great South-Central Asia in 2013: will the historic rivals of the region revolutionize their hostile approach to economic teamwork?
For decades, growing volumes of cross-border hostility and mistrust flows have fueled burly armed combat augmentation. Whether tied to narcotics, regional control or tribal jealousies, Afghan-typical unrest has been the norm. But something astonishing is happening; trade and international money flows are prompting and, in some cases, compiling.
Such a remarkable economic spreading out possibly will ensue in 2013 in Afghanistan and South Asia. Despite the fact that year 2012 manifested a thorny interlude for the entire globe, most especially for the resisting Europe and America, to rally round roughly desperate economies, Afghanistan shows great potential. At the moment, most of the western economies are stuck between huge problems. On the one hand, they are weighed down by huge sovereign debt that needs to be cut and on the other, endeavoring for economic growth. What's unclear is whether this heralds prolonged economic stagnation and rising nationalism for Afghanistan or, optimistically, Afghanistan helps make the world economy more stable and politically acceptable.
Despite of all the uncertainties, a big change is looming for Afghanistan and the region after these 10-12 years. Despite Warlords, Narco-Junkies, Corruption, poor domestic leadership, a lack of rule of law, and fears of the future by the people, my sources say India is spending billions of USD. This money, mostly, will be spent on agricultural, productivity, and manufacturing. Especially textile industries, Afghan National Security Forces training, electricity and other humanitarian projects including building roads, schools as well as sports based activities.
Many other countries are already helping. Romania will pay out hundreds of millions of dollars as well as other countries that are spending billions of dollars to support India, the UAE, UK and America all in support of Afghanistan Reconstruction. Moreover, South Korea would spend enormous amounts of US dollars for projects based on banking, business mushrooming and computer equipments. Billions more of U.S. valued currency would be spent by US, UAE, India, and potentially even Pakistan, the historic rival of India. And to help resolve the above said foremost issue of mistrust and hostile approach, which hangs about for decades, the US has come up with an arrangement to potentially establish an economic corridor in the region which would get the historic rivals to modify their argumentative conducts and instead, bond for economic partnership.
These countries are also making "behind the scene" deals to initiate a project which would be the economic strip of great Qandahar linking Baluchistan of Pakistan. This is more likely a main traffic way to the sea which begins from Gwadar port prolongs to Baramchah [ Baramchah and to the district of Helmand province. In support of the said project around many Billions of dollars would be paid out for an epoch of 10 years. The motorway will not be barely a road but it would be a trade zone with private businesses all the way through which, would create over a million jobs for Baluches and Pakistanis and more than a million employments for Afghans and thousands of jobs for other countries in different sectors, such as constructions, transportations, communications, security, hotel industry and manufacturing products. This project would be a key imports and exports gateway to the Indian Ocean and Central Asia. For the fortification and defense of the mentioned arrangement multi-party agreements with China, India, UAE, Pakistan and Afghanistan can be possible to endow with security.
Consequently a new form of military, economic and political coalition would be launched which in turn would give an end to the hostile approaches of the said countries and most probably help to build strong military, economic and political ties.
Unreservedly, a new organization will come to an existence; the dynamism and opportunities on offer from a growing economic corridor in one hand would help lasting peace and stability, and on the other would make nations self-sufficient but at the same time dependent on each other for growth. But there are still some concerns concerning the standard of living, nation-building, rule of law and democratization process in Afghanistan, as the period of last decade has demonstrated. The United States supported and kept in power a few families and military mobs and time and again revitalized the failed, corrupt and nepotistic government led by the President Karzai. In the order of hundreds of Billions of Dollars propelled to Afghanistan, the living standards, rule of law, nation-building and democratization process have yet to be completely solved. Therefore, the people of Afghanistan need to appeal to the United States and the international community not to stop assistance money. The Afghan people also need to continue to show they are deserving of the help. As an alternative to the current government, spotlight on living standards, nation-building, rule of law and democratization process in Afghanistan.
So, tell me again who is controlling the Media Biased Disaster that's being portrayed to the world? I'm thinking we have some pretty powerful friends on our side. They believe in the Afghan people. They continue assistance. And yet, we, the Afghan Government, the corrupt power players and the Media keep punching them in the nose and whining as desperate victims. Get on board with the future and get a life.
Afghanistan: Hazaras in danger of extinction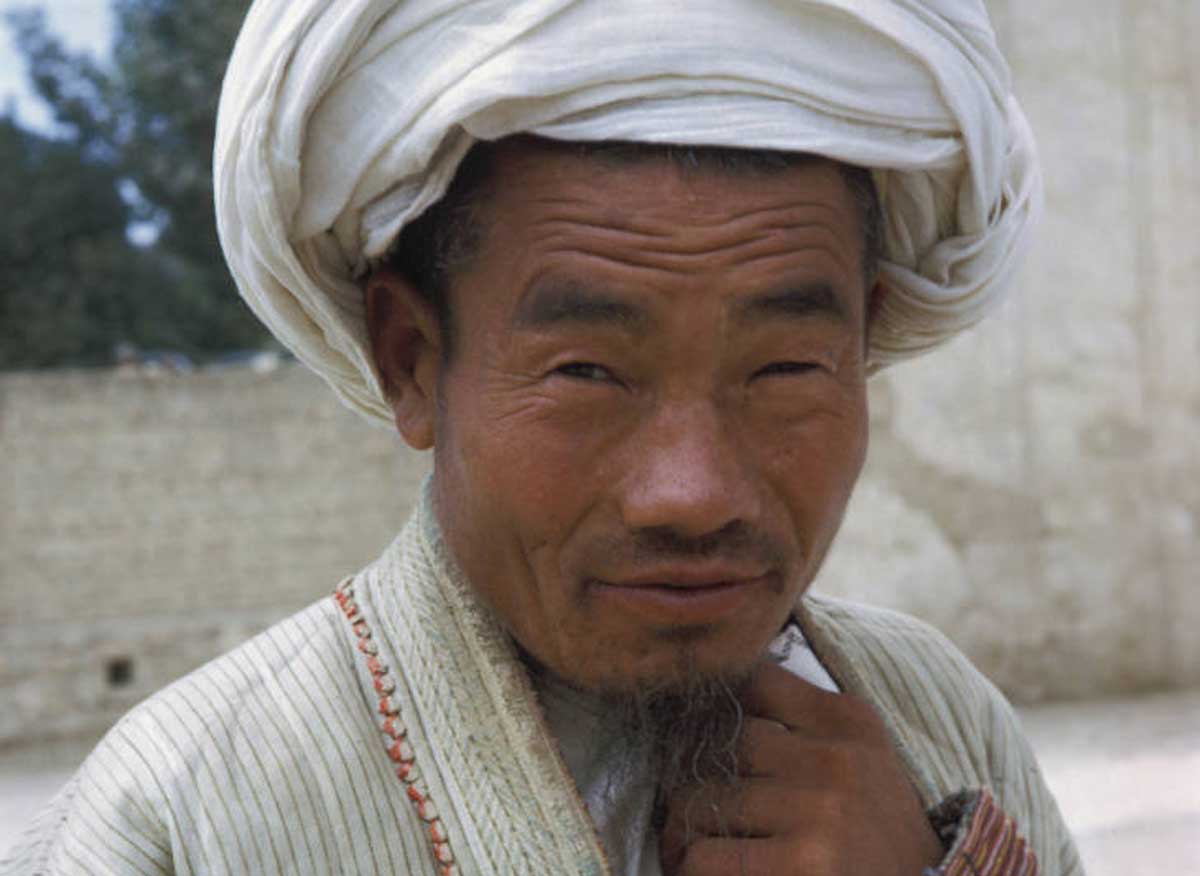 As reported on August 30, 2021, Taliban shot dead 14 people belonging to the Hazara community in Khadir District of Afghanistan's Daykundi Province. Among those killed are 12 soldiers, who reportedly surrendered, and two civilians.
Earlier in between July 4-5, Taliban tortured and killed nine men of the Hazara community and looted their homes in Mundarakht village of Malistan District in Ghazni province. Reportedly, six Hazara men were shot while three of them were tortured to death. The entire episode was part of a 'door-to-door' killing operation as orchestrated by Taliban.
On May 8, 2021, explosions outside Syed Al-Shahda school for girls in Dasht-e-Barchi neighbourhood of Kabul, killed at least 68 people and wounded over 165. The majority of victims are girls attending school. The attack targeted Afghanistan's ethnic Hazaras who live in the Dasht-e-Barchi neighborhood.
The Taliban are yet to spell out finer details of how they will impose the Sharia law in Afghanistan. Interestingly, on August 17, Taliban 'spokesman' Zabihullah Mujahid said that Afghanistan's new government would be "inclusive." On the same day, Taliban officials visited a Hazara neighborhood and attended a Shiite mourning ceremony for the death of Hussein ibn Ali, the third imam of Shiites and the Prophet Muhammad's grandson. But, on August 18, 2021, sadly, after 'coming to power', the Taliban forces destroyed the statue of prominent Hazara leader Abdul Ali Mazari in Bamiyan. Mazari was tortured and killed by the previous Taliban regime in 1995.
Comprising roughly 10-20 percent of Afghanistan's 38 million population, Hazaras speak a dialect of Dari (Farsi dialect) called Hazaragi and the vast majority follow the Shia sect (Twelver Imami) of Islam. A significant number are also followers of the Ismaili sect. Hazaras have long been persecuted for their largely Shia faith in a country racked by deep ethnic divisions. Their distinct features make them easy prey for Sunni hardliners, both Taliban and the Islamic State, (IS) that consider them "infidels". The Hazaras are also accused of being too closely allied to Shia Iran, and tens of thousands have moved over the years as economic migrants to work mostly menial jobs.
The United Nations Assistance Mission in Afghanistan: UNAMA's "Protection of Civilians in Armed Conflict Midyear Update: 1 January to 30 June 2021", suggests that in total, 20 incidents targeting Shia/Hazara, resulted in 500 civilian casualties (143 killed and 357 injured). The report also states:
…a resurgence of deliberate sectarian motivated attacks against the Shi'a Muslim religious minority, most of whom also belong to the Hazara ethnic minority, nearly all claimed by ISIL-KP. These included a string of non-suicide IED attacks and shootings, including at least eight IEDs in May-June alone that targeted buses or similar vehicles carrying members of the Hazara community…
Reportedly, a large number of Hazaras live in Hazarajat (or Hazarestan),' land of the Hazara', which is situated in the rugged central mountainous core of Afghanistan, in the Bamiyan province and in cities such as Kabul and Mazar-e-Sharif. With others living in the Badakhshan province. Many Hazaras settled in western Turkestan, in Jowzjan and Badghis provinces. Ismaili Hazaras, a smaller religiously differentiated group of Hazaras, live in the Hindu Kush Mountain region.
Hazaras in Afghanistan have faced decades of abuse and state-sponsored discrimination, most recently under the Taliban regime between 1996-2001. Hazaras have been singled out for killings, beheadings, suicide bomb attacks, and kidnappings. They have been targeted at weddings, schools, mosques, sports clubs, and even at births.
As reported on September 1, the killing of Hazaras, are a tiny fraction of the total death toll inflicted by the Taliban to date, as the group had cut mobile phone service in many of the recently captured areas, efficiently controlling which photographs and videos are then shared from these regions. Habiba Sarabi, a Hazara political leader, told she had proof of more atrocities but could not share the details, as it might endanger surviving eyewitnesses. Sarabi was the first female Governor of Afghanistan (in Bamiyan Province) and one of four women representing Afghanistan in the negotiations with the Taliban in Doha, Qatar. Unfortunately, soon after the interview, Sarabi sent a link to a short, grainy video, which showed two Taliban militants. Speaking into the camera, one of them said they are waiting for permission from their leaders to "eliminate" all Hazaras living in Afghanistan.
More worryingly, over a period of time, out of the dire necessity of self defence and mistrust over government and administration, many Hazaras have either formed or joined armed militias to counter radical forces operating within Afghanistan. One of the examples is that of Zulfiqar Omid, a former lawmaker turned resistance leader. He has reportedly established an armed Hazara resistance in Central Afghanistan, comprising some 800 regular fighters and 5,000 volunteers. Abdul Khani Alipur, is another such militia leader from Maidan Wardak province. As reported on July 13, 2021, his militia boasted of patrolling roads and launching brazen raids on Taliban areas to abduct the relatives of militants, later used as bargaining chips to release Hazara hostages. Such developments would only bring more bloodshed in Afghanistan.
Further, the Hazaras have also taken refuge in Pakistan since many decades, due to violence meted against them. As reported on September 1, 2021, up to 6,000 refugees, among them many Hazaras, have already made their way to Quetta, Balochistan in Pakistan, a city with a sizeable Hazara community. But unfortunately, Pakistan also has a history of frequent attacks on the minority Hazara community, due to the exact same reasons of their different religious and ethnic identities, as in the case of Afghanistan. According to the 2019 report of Pakistan's National Commission for Human Rights, about 509 Hazaras were killed since the year 2013. Moreover, according to partial data collated by South Asia Terrorism Portal, since 2001, 386 Hazaras have been killed, 480 injured in 80 incidents in Pakistan. Therefore, the danger of death and persecution doesn't end when these people take refuge in Pakistan.
The Hazaras are victim of a double-edged sword of religious and ethnic differences, causing their death in Afghanistan. The Taliban 'takeover' of the political structure of the country can only ensure one thing vis-à-vis the Hazara population- their absolute annihilation. They will either die or flee the country in whatsoever means. The practice of 'othering', as preached by the militant Islamist groups, be it a religious minority, or a woman, or non-Pashtun person, would cause harm to the Hazara community. Along with the Taliban, other terror groups of IS, Al Qaeda and their various affiliates are definitely going to have their own game plan for Afghanistan, of which 'persecution of Hazaras' be an important constituent.
Why the Taliban Had to Change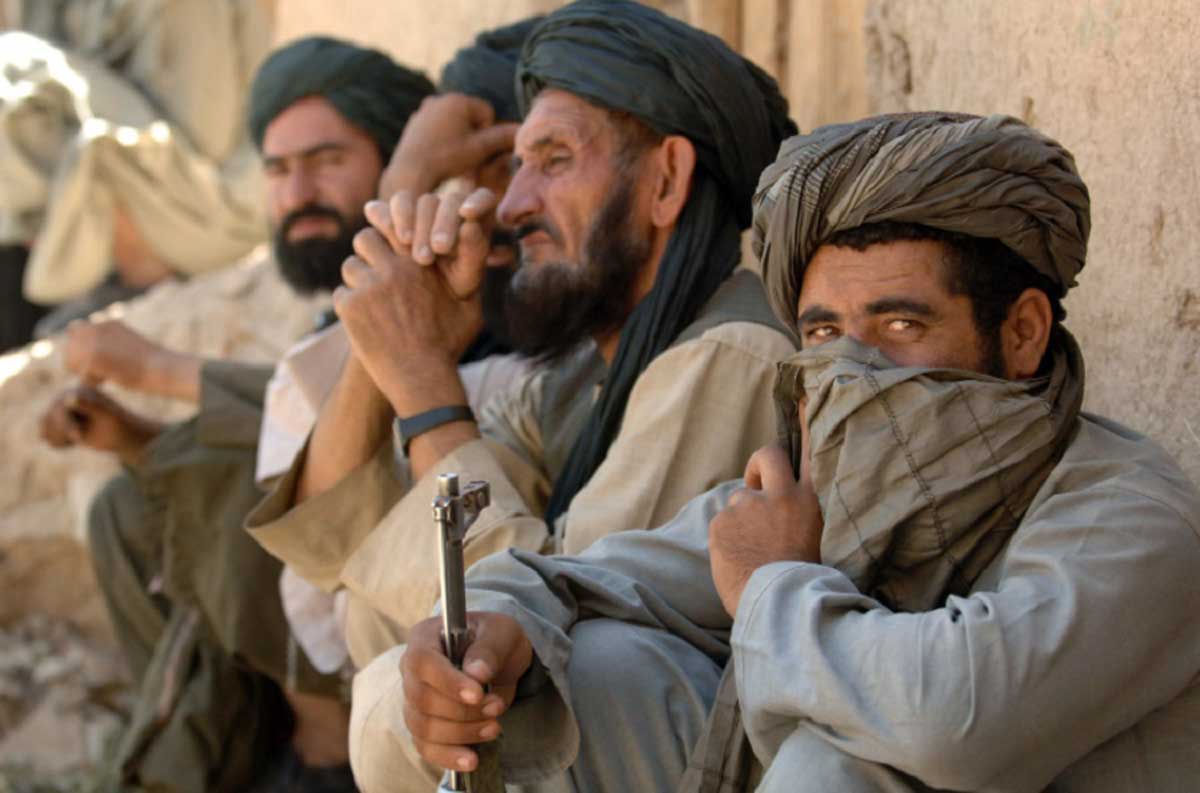 The fall of Kabul to the Taliban, pre-negotiated with the US in Doha, Qatar, has launched yet another fruitless enterprise, as fruitless as the US effort to keep Afghanistan under its own control: all sorts of IR scholars, pundits, and journalists, in all sorts of specialized and unspecialized publications in the US and Europe, are trying to prove that the 2021 version of the Taliban has not changed in comparison to the version of the Taliban which seized control of Afghanistan in 1996 and that they will again make Afghanistan a cradle for all kinds of terrorists. If they use facts rather than hollow phrases, they commonly seek a confirmation of this thesis in the names of the 2021 Taliban leaders appointed to the interim government, the names which are not particularly different from those of the Taliban who governed the country from 1996.
Yet, all these would-be experts have somehow failed to notice that the times have changed, and so has the geopolitical environment in which the whole overturn took place. Indeed, how can the Taliban remain the same, if the entire world has changed so profoundly, comparing the year of 2001, when the Taliban were overthrown by the US forces, with the year of 2021, when the US forces withdrew before the Taliban's advance? No matter how rigid they are in their faith as a religious movement, the Taliban as a political organization had no choice but to adapt to the tide of change, if they wanted to seize and exercise power in a changed geopolitical context.
There are many symbolic signs of this new context which are directly linked to the second arrival of the Taliban. First, both the Taliban and the US sat down to negotiate the withdrawal of the US forces and transfer of power to the Taliban, which signals that the US is no longer the same hegemonic power that refuse to 'negotiate with the terrorists', as the Taliban were characterized by the US diplomacy for so many years. Second, the Taliban have adopted a different political philosophy, which gives precedence to diplomatic – rather than military – means, whenever the former proves more efficient. Third, the negotiations took place in Qatar, a country that used to be the most isolated among the Arab countries due to its alliance with Iran, which shows that the Americans have accepted not only Qataris, but also Iranians, as mediators and potential partners. Fourth, despite their ambiguous relations and deep ideological differences, Iranians have also accepted the Taliban as a potential partner, which is also mirrored in the fact that their only Arab ally, Qatar, played the role of the mediator and host to the US-Taliban negotiations. Fifth, China, Russia, Iran, and Pakistan did not close their diplomatic missions in Kabul after its takeover by the Taliban, which demonstrates that two global and two regional powers intend to cooperate with the Taliban-led government; moreover, that these four powers asses that they can benefit from such cooperation and accept the Taliban as a relevant regional partner of potential strategic significance. Therefore, at the very least, the Taliban are not going to be so isolated as they were during their first incarnation, which will certainly open them up, for the first time, to various foreign policy options.
However, there is one important question that is rarely posed by those who pretend to write and speak about the Taliban. This question is the most basic one: who are, in fact, the Taliban and who actually created them? In a recent interview, the former National Security Advisor to the US President Jimmy Carter, Zbigniew Brzezinski, proudly admitted that the US intelligence agencies inserted a number of Islamist fighters' cells into Afghanistan by the end of the 1970s, with the task to penetrate the territory of the then Soviet Union and perform military actions, so as to provoke the Soviet regime to invade Afghanistan. The idea was to turn Afghanistan into the Soviet Union's Vietnam-like catastrophe and thus bring the communist empire to a collapse. As we all know, the Soviets had fallen into that trap and the rest is history: they were eventually defeated and expelled by the well-organized Islamist fighters, better prepared for a guerrilla war than the Soviet army. However, no matter how Brzezinski now prides himself for this idea, it is well-known that its execution and implementation were in more than 90% left to a non-American agency, the Inter-Services Intelligence (ISI) of Pakistan, the country that was the most faithful British and American ally at the time. In an exceptional analysis Forever Friends? Pakistan and the Taliban Still Need Each Other, written by Zahid Shahab Ahmed and published in the National Interest, we can see it clearly:
After the Soviet invasion of Afghanistan in 1979, Washington approached Islamabad to become its frontline ally in a proxy war against the Soviets. During the Afghan-Soviet War (1979-1989), thousands of mujahideen were recruited from around the world and trained in Pakistan, and then deployed into Afghanistan. In addition to receiving billions in economic and military assistance from the United States, Pakistan expanded its influence in Afghanistan through close relations with the Afghan mujahideen as they later united into the Taliban in the 1990s. In 1994, Mullah Mohammed Omar founded the Taliban with fifty students in Kandahar. By 1995, the group's control increased to twelve provinces and its size to 25,000 fighters. Due to its quick territorial gains, the Taliban managed to seize control of most of the country and established the Islamic Emirate of Afghanistan in 1996. To date, their first takeover of Kabul is attributed to Pakistan's strong backing.
Therefore, the Taliban's recruitment from among the Afghani and Pakistani Pashtuns and their military training for guerrilla warfare and religious indoctrination with the mixture of Pakistani Deobandi and Saudi Wahhabi Islam are to be treated as a special intelligence operation conducted by the ISI, and the same may be applied to their military victory. Of course, this operation would not have been viable without adequate coverage by the American CIA and British MI6, and assistance by Saudi Arabia's GID (General Intelligence Directorate). Thus the Taliban and their hybrid ideology were created for a particular purpose and their heavy-handed policies upon the seizure of power also served a particular geopolitical agenda. It would go beyond the scope of this article to analyse in detail what this agenda was or might have been. Let us only notice that the Taliban in those times prepared the ground, both ideologically and literally, to legitimize the future American 'War on Terror', which has brought 20 years of continuous instability to the central part of Eurasia. In other words, there is no reason to look at the Taliban as a genuine occurrence – they had been created as a proxy and were left with no option but to remain a proxy. Whose proxy, that is the only question.
There is no doubt that the second arrival of the Taliban has been prepared and backed, again, by the ISI and Pakistan. On the operative level, the Taliban have clearly remained Pakistan's proxy. However, in the meantime, Pakistan has totally changed its geopolitical orientation and switched loyalties. Initially created by the British Empire through religious partition of the post-colonial India to enable continuous Anglo-American control of the heart of Eurasia, Pakistan found itself abandoned and cornered by its former sponsors and allies, when they invested their capital and geopolitical weight in the strengthening and rise of its archenemy, Hindu-controlled India. Of course, this was not the first time that the British-American axis supported India against Pakistan, just as they were supporting Pakistan against India. However, this time it happened in the context of the rise of the most extreme form of religious nationalism promoted by the Indian Prime Minister, Narendra Modi, designed to eliminate Muslims as a constituent part of the Indian nation for good, which would force Pakistan to enter yet another conflict with India over a definite line of Muslim-Hindu separation. Ostensibly, it was a rational calculation by the British and Americans, to support instant economic rise of India and foster a redesign of Indian policy towards extreme, religiously based nationalism, so as to make India capable and willing to confront China, as India's old and their new geopolitical adversary. However, such a tricky game has only pushed Pakistan to turn towards China as a potential ally and geopolitical patron. Thus the British and Americans have eventually pushed Pakistan away and lost their most faithful ally, and China has been delivered an entirely new leverage to fundamentally change the geopolitical balance in Eurasia.
With Pakistan under the US-UK patronage and Afghanistan under American control, China had a huge problem to secure its most important strategic project, the Belt and Road Initiative, in particular its China/Pakistan and China/Central Asia/West Asia Corridors. Also, the direct access of the Anglo-American intelligence agencies to the very borderland of China, through their stronghold in Afghanistan and the porous borders of the post-Soviet Central Asian republics, made it possible to instigate China's own 'Muslim problem' in the form of the Islamist radicalization of Uighurs in Xinjiang. This, predictably, provoked the Chinese regime to respond in an extremely oppressive manner, which almost put in question its relations with the entire Islamic world, especially the countries of Central Asia, thereby undermining the prospects for their participation in the Belt and Road Initiative. As this problem proved to be too difficult to solve on the internal level, China's imperative was to take Afghanistan out of the American control and reverse this trend that gravely threatened Chinese strategic interests. In these circumstances, Pakistan's well-known proxy, the Taliban, appeared on the horizon as the best suited instrument for that purpose. In this context, it is not difficult to imagine why the Taliban were so quickly and efficiently restored by the ISI and why they suddenly became so politically pragmatic and militarily strong.
So, the Taliban's 2021 takeover was also decisively supported by Pakistan, as it had been the one in 1996. However, this time it has all happened in a totally different geopolitical environment, with Pakistan under China's geopolitical umbrella, which implies a totally different geopolitical orientation on Pakistan's, as well as the Taliban's, part. Instead of serving the goals of Halford Mackinder's doctrine of permanent destabilization of Eurasia, so as to secure British-American control over the world's sea-trade routes, now Pakistan and its proxies have become open to promoting the opposite geopolitical agenda, the Chinese doctrine of building Eurasian land-trade infrastructure as an alternative to the Anglo-American hegemony over sea-trade routes. Such a doctrine, embodied in the Belt and Road Initiative, requires a long-lasting stabilization of the Eurasian geopolitical space, and Afghanistan occupies a strategic place within this constellation.
Of course, most the Chinese officials could do in their public activities was to keep the embassy in Kabul open, recognize the Taliban, and send their Minister of Foreign Affairs, Wang Yi, to meet the Taliban delegation in Tianjin. On their part, the Taliban described China as a 'friendly country' and invited it to participate in reconstruction and development of Afghanistan, guaranteeing the safety of Chinese investments. However, there is no need to make vain guesses about whether the new version of the Taliban will really prevent various Islamist militant groups to penetrate China's territory, as well as the territory of the post-Soviet Central Asian republics: this time, the Taliban have been resurrected and installed as a watchdog, to serve no other than this very purpose, so as to eventually make Afghanistan a part of a potential strategic alliance of China, Pakistan, and Iran. All in accordance with the Chinese strategic vision to make the Eurasian land-mass stable for transcontinental development of infrastructure, trade, and industry, designed to lead to economic, and eventually political, unification of the Eurasian continent.
Initial Taliban moves fail to convince Afghanistan's neighbours
The Taliban's record in recent weeks on making good on promises to respect human and women's rights as well as uphold freedom of the press is mixed at best. Afghanistan's neighbours and near-neighbours are not holding their breath even if some are willing to give the Central Asian country's new rulers the benefit of the doubt.

A litmus test of Taliban willingness to compromise may come sooner than later.

It's most likely only a matter of time before China knocks on newly appointed Afghan acting interior minister Sirajuddin Haqqani's door demanding the extradition of Uighur fighters.

The Chinese demand would be challenging not only because of the Taliban's consistent rejection, no matter the cost, of requests for the expulsion of militants who have helped them in their battles.

The Taliban already made that clear two decades ago when they accepted the risk of a US invasion of Afghanistan in the wake of 9/11 by refusing for the umpteenth time to hand over Al-Qaeda leader Osama bin Laden. There is little in Taliban 2.0 that suggests that this has changed.

If Haneef Atamar, the foreign minister in the US-backed Afghan government of former president Ashraf Ghani, is to be believed, Uighurs, including one-time fighters in Syria, contributed significantly to the Taliban's most recent battlefield successes in northern Afghanistan.

A demand to extradite Uighurs to China would also be challenging because Mr Haqqani himself, the Afghan official in charge of internal security, is a wanted man with a $5 million US bounty on his head. Moreover, the United Nations has sanctioned Mr Haqqani's prime minister, Mullah Hasan Akhund, and several other members of the caretaker government.

"It's hard to see a wanted man turning over someone who is wanted for similar reasons," said a Western diplomat.

Moreover, honouring extradition requests could threaten unity within the Taliban's ranks. "Taliban actions against foreign jihadist groups to appease neighbouring countries would be especially controversial, because there is quite a widespread sense of solidarity and comradeship with those who fought alongside the Taliban for so long," said Afghanistan scholar Antonio Giustozzi.

Unanswered is the question of whether China would go along with what seems to be an unspoken international consensus that it may be best not to seek extraditions if the Taliban keep their word and prevent militants from striking at targets beyond Afghanistan.

Counterterrorism experts and diplomats argue that if forced, the Taliban would quietly let foreign militants leave their country rather than hand them over. That would make it difficult to monitor these individuals.

China has in recent years successfully demanded the extradition of its Turkish Muslim citizens from countries like Egypt, Malaysia, and Thailand and has pressured many more to do so even though they were not suspected of being foreign fighters and/or members of the Turkestan Islamic Party (TIP). The United Nations Security Council has designated TIP's predecessor, the East Turkestan Islamic Movement (ETIM) as a terrorist organisation.

There is little reason to assume that China would make Afghanistan, a refuge from Syria for Uighur fighters, the exception.

Chinese foreign minister Wang Yi made that clear when he hinted at possible extradition requests during talks in July in China with Mullah Abdul Ghani Baradar, a co-founder of the Taliban and the new government's first deputy prime minister. Mr Wang demanded that the Taliban break relations with all militant groups and take resolute action against the TIP.

Moreover, the Taliban may have destroyed any chance of Chinese reliance on them by demonstrating early on that they and the international community may be speaking different languages even if they use the same words.

The Taliban made clear that their definition of inclusivity, a term the group and the international community, including China, Russia and India, appeared to agree on, was very different. The Taliban formed an overwhelming ethnic, all-male government that was anything but inclusive by the universally agreed meaning of the word.

Similarly, Mr Haqqani and his colleagues, including Qari Fasihuddin Badakhshani, the Afghan military's new Taliban chief of staff, a Tajik and one of only three non-Pashtuns in the new 33-member government structure, is believed to have close ties to Uighur, Pakistani and other militants.

As a result, they are likely to be equally reticent about entertaining Chinese-backed Pakistan requests for the transfer of members of the Tehrik-i-Taliban Pakistan (TTP), more commonly known as the Pakistani Taliban.

The TTP is a coalition of Pashtun Islamist groups with close ties to the Afghan Taliban that last year joined forces with several other militant Pakistani groups, including Lashkar-e-Jhangvi, a violently anti-Shiite Sunni Muslim supremacist organization.

Hazara Shiites, who account for 20 per cent of the Afghan population were not included in the newly appointed Afghan government even though the Taliban made a point of last month protecting Shiite religious celebrations. Nonetheless, the Taliban's notion of inclusivity has already troubled relations with Iran and could persuade the Islamic republic to covertly support resistance to the group's rule.

China fears that the fallout of the Taliban's sweep across Afghanistan could affect China beyond Afghanistan's borders, perhaps no more so than in Pakistan, a major focus of the People's Republic's single largest Belt-and Road (BRI)-related investment.

The killing in July of nine Chinese nationals in an attack on a bus transporting Chinese workers to the construction site of a dam in the northern mountains of Pakistan raised the spectre of Afghanistan-based religious militants jihadists targeting China. Until now, it was mainly Baloch nationalists who targeted the Chinese in Pakistan.

The attack occurred amid fears that the Taliban victory would bolster ultra-conservative religious sentiment in Pakistan where many celebrated the group's success in the hope that it would boost chances for austere religious rule in the world's second-most populous Muslim-majority state.

"Our jihadis will be emboldened. They will say that 'if America can be beaten, what is the Pakistan army to stand in our way?'" said a senior Pakistani official.

Indicating concern in Beijing, China has delayed the signing of a framework agreement on industrial cooperation that would have accelerated the implementation of projects that are part of the China Pakistan Economic Corridor (CPEC), a crown jewel of the People's Republic's transportation, telecommunications and energy-driven BRI.

Taliban spokesman Zabihullah Mujahid recently kept the Taliban's relationship with the TTP ambiguous.

"The issue of the TTP is one that Pakistan will have to deal with, not Afghanistan. It is up to Pakistan, and Pakistani Islamic scholars and religious figures, not the Taliban, to decide on the legitimacy or illegitimacy of their war and to formulate a strategy in response," Mr Mujahid said during an interview on a Pakistani television program. The spokesman stopped short of saying the Taliban would abide by a decision of the scholars.

Afghan sources suggest that the Taliban advised the TTP to restrict their fight to Pakistani soil and have offered to negotiate with the Pakistan government an amnesty and the return of the Pakistani militants to the South Asian nation.

Uncertainty about where the Taliban may be taking Afghanistan has also cast a shadow over Indian hopes that the Iranian port of Chabahar would facilitate trade with Afghanistan and Central Asia and counterbalance the Chinese-supported Pakistani port of Gwadar.

Eager to maintain leverage in its relations with Pakistan as well as China, Taliban official Sher Mohammed Abbas Stanekzai chose his words carefully by stressing that economics should be at the centre of Afghan-Indian relations. "We give due importance to our political, economic and trade ties with India and we want these ties to continue. We are looking forward to working with India in this regard," Mr Stanekzai said.

Mr. Stanekzai's business-focused approach coupled with the pressure on Taliban to police militants on Afghan soil, some of whom have attacked India in the past, dovetails with Islamic scholars in the Deobandi alma mater in the Uttar Pradesh town of Deoband stressing the divide between themselves and their Afghan and Pakistani brethren.

The Indian Deobandi posture created an opportunity that the government of Prime Minister Narendra Modi has yet to grasp to involve them in India's backchannel and direct contacts with the Taliban. India invested US$3 billion over the last 20 years in building Afghan roads, girls' schools and health clinics. Mr. Stanekzai's remarks indicate that the Taliban would like India to continue its investments in the country.

The Taliban as well as a significant number of Pakistani ultra-conservatives root their worldview in Deobandism, a strand of Islam that emerged in India in the mid-19th century to oppose British colonial rule by propagating an austere interpretation of the faith. Deobandism became prevalent among Pashtuns even if Deobandis in Pakistan, Afghanistan and India went their separate ways after the 1947 partition of the subcontinent.

Arshad Madani, the principal of the Darul Uloom Deoband, the original Deobandi madrassa established in 1886, recently welcomed a decision by India's Anti-Terrorist Squad (ATS) to set up a training centre in Deoband.

"There is nothing wrong with what we teach, and we welcome the ATS staff to be a part of our classes whenever they like," Mr. Madani said. A spokesman for the madrassa added that "we are a religious school, but we are also Indians. To doubt our integrity every time the Taliban spread terror is shameful."

Mr. Madani's posture should serve as an incentive for the Modi government to work with Indian Deobandis in the hope that the Taliban may be more willing to listen to religious figures with whom they share a history.

Mr. Madani has never had contact with the Taliban nor has he ever visited Afghanistan. "I'm weak and old," says the 80-year-old cleric. "But if given the chance, I would go to Afghanistan."
Author's note: This article was first published by the China India Brief of the Centre on Asia and Globalisation