Afghanistan's Transfiguration of Armed Combat to Economic Wrestling
How long will we listen to the Afghan and International Media as they tell all of us how terrible it will be in Afghanistan in the future?
What does it take to prove that Afghanistan is on a better track for the future than it has been in all of history? And who is controlling this disgusting Media Agenda of danger, pessimism, and despair? The real fateful question for Afghanistan and Great South-Central Asia in 2013: will the historic rivals of the region revolutionize their hostile approach to economic teamwork?
For decades, growing volumes of cross-border hostility and mistrust flows have fueled burly armed combat augmentation. Whether tied to narcotics, regional control or tribal jealousies, Afghan-typical unrest has been the norm. But something astonishing is happening; trade and international money flows are prompting and, in some cases, compiling.
Such a remarkable economic spreading out possibly will ensue in 2013 in Afghanistan and South Asia. Despite the fact that year 2012 manifested a thorny interlude for the entire globe, most especially for the resisting Europe and America, to rally round roughly desperate economies, Afghanistan shows great potential. At the moment, most of the western economies are stuck between huge problems. On the one hand, they are weighed down by huge sovereign debt that needs to be cut and on the other, endeavoring for economic growth. What's unclear is whether this heralds prolonged economic stagnation and rising nationalism for Afghanistan or, optimistically, Afghanistan helps make the world economy more stable and politically acceptable.
Despite of all the uncertainties, a big change is looming for Afghanistan and the region after these 10-12 years. Despite Warlords, Narco-Junkies, Corruption, poor domestic leadership, a lack of rule of law, and fears of the future by the people, my sources say India is spending billions of USD. This money, mostly, will be spent on agricultural, productivity, and manufacturing. Especially textile industries, Afghan National Security Forces training, electricity and other humanitarian projects including building roads, schools as well as sports based activities.
Many other countries are already helping. Romania will pay out hundreds of millions of dollars as well as other countries that are spending billions of dollars to support India, the UAE, UK and America all in support of Afghanistan Reconstruction. Moreover, South Korea would spend enormous amounts of US dollars for projects based on banking, business mushrooming and computer equipments. Billions more of U.S. valued currency would be spent by US, UAE, India, and potentially even Pakistan, the historic rival of India. And to help resolve the above said foremost issue of mistrust and hostile approach, which hangs about for decades, the US has come up with an arrangement to potentially establish an economic corridor in the region which would get the historic rivals to modify their argumentative conducts and instead, bond for economic partnership.
These countries are also making "behind the scene" deals to initiate a project which would be the economic strip of great Qandahar linking Baluchistan of Pakistan. This is more likely a main traffic way to the sea which begins from Gwadar port prolongs to Baramchah [ Baramchah and to the district of Helmand province. In support of the said project around many Billions of dollars would be paid out for an epoch of 10 years. The motorway will not be barely a road but it would be a trade zone with private businesses all the way through which, would create over a million jobs for Baluches and Pakistanis and more than a million employments for Afghans and thousands of jobs for other countries in different sectors, such as constructions, transportations, communications, security, hotel industry and manufacturing products. This project would be a key imports and exports gateway to the Indian Ocean and Central Asia. For the fortification and defense of the mentioned arrangement multi-party agreements with China, India, UAE, Pakistan and Afghanistan can be possible to endow with security.
Consequently a new form of military, economic and political coalition would be launched which in turn would give an end to the hostile approaches of the said countries and most probably help to build strong military, economic and political ties.
Unreservedly, a new organization will come to an existence; the dynamism and opportunities on offer from a growing economic corridor in one hand would help lasting peace and stability, and on the other would make nations self-sufficient but at the same time dependent on each other for growth. But there are still some concerns concerning the standard of living, nation-building, rule of law and democratization process in Afghanistan, as the period of last decade has demonstrated. The United States supported and kept in power a few families and military mobs and time and again revitalized the failed, corrupt and nepotistic government led by the President Karzai. In the order of hundreds of Billions of Dollars propelled to Afghanistan, the living standards, rule of law, nation-building and democratization process have yet to be completely solved. Therefore, the people of Afghanistan need to appeal to the United States and the international community not to stop assistance money. The Afghan people also need to continue to show they are deserving of the help. As an alternative to the current government, spotlight on living standards, nation-building, rule of law and democratization process in Afghanistan.
So, tell me again who is controlling the Media Biased Disaster that's being portrayed to the world? I'm thinking we have some pretty powerful friends on our side. They believe in the Afghan people. They continue assistance. And yet, we, the Afghan Government, the corrupt power players and the Media keep punching them in the nose and whining as desperate victims. Get on board with the future and get a life.
Is Indian Democracy Dying?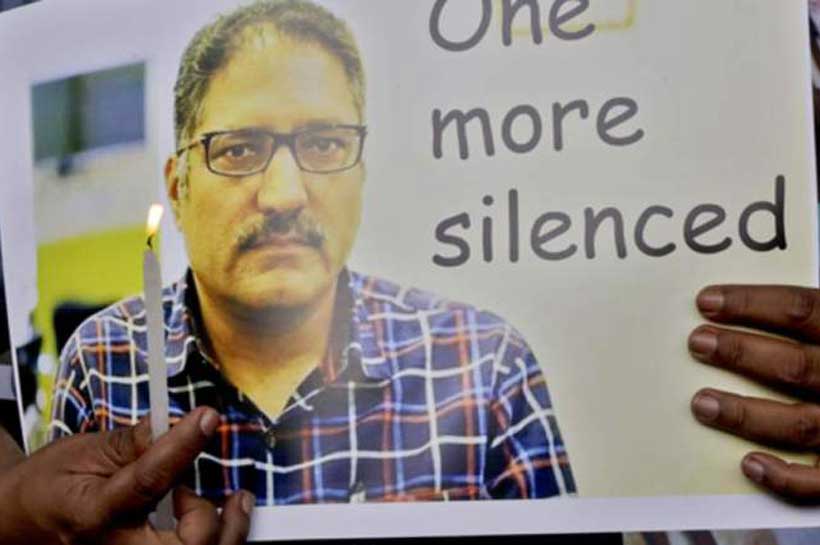 The prominent journalist and editor, Shujaat Bukhari was leaving work when he and his two bodyguards were shot and killed.  Suffice to say newspapers are the lifeblood of democracy and Indian administered Kashmir under the decades-long grip of a half-million strong security force has a questionable claim.  Yet brave journalists, unafraid, write and sometimes pay the consequences.
Following Mr. Bukhari's murder and the thousands attending his funeral, the security services have raided presses shutting down newspapers.  The internet is not quite as easily controlled, so some have been busy updating their sites.
Since Gauari Lankesh was brutally murdered at her doorstep in September 2017, another four journalists have lost their lives.  She, too, espoused views contrary to the ruling party's current philosophy of an India aligned only with the mores of upper-caste Hindus.
Jawaharlal Nehru and Gandhi, the principal Indian leaders who fought many decades for independence would have been appalled.  Gandhi protected low caste untouchables referring to them as the 'children of god'; they are now known as Dalits.  Nehru, a Brahmin by birth, was a socialist in belief.  His dream was of a secular, socialist India.  The latter is long over, the former under vicious attack as Muslim and Christian minorities are marginalized.  In addition to journalists, three heavyweight intellectuals have been killed.  All were rationalists, the Indian word for atheists.
Gandhi was assassinated less than six months after independence by a right-wing Hindu nationalist who was angry at Gandhi's moderate attitude toward Muslims.  The assassin Nathuram Godse was a member of the extreme-right Hindu Mahasabha political party, and had his roots in the paramilitary, Hindutva-promoting Rashtriya Swayamsevak Sangh (RSS).  Its militancy has led to its being banned three times:  after the Gandhi assassination, during the Indira Gandhi emergency rule in the mid-1970s, and for its role in the Babri Mosque demolition.  The British also found its beliefs beyond the pale and banned it during their rule.
Not only is the RSS flourishing now but it serves openly as the ideological mentor of the ruling Bharatiya Janata Party (BJP).  Together they continue to push their agenda for a Hindu India tolerating only Hindu culture or beliefs, in other words, Hindutva or Hindu hegemony.
Hindutva scholar Shridhar D. Damle confirms what is quite well known, that the RSS is now exerting its influence in academia, government and cultural organizations.  The laws restricting cow slaughter are not a Narendra Modi whim.  Mr. Modi joined the RSS at the age of eight, was nurtured and nourished by it, the philosophy seeping into his bones like mother's milk; any moderation necessitated only by political considerations.
The RSS infiltration of academia is pervasive.  Last year, its think tank, Prajnah Pravah, summoned 700 academics including 51 university vice-chancellors (presidents) to Delhi to attend a workshop on the importance of a Hindu narrative in higher education; just one example of influencing what can be taught.  A gradual loss of academic freedom has been the frightening consequence of constant interference backed up by its militancy — frightening because dying with intellectual freedom, journalists, writers and thinkers is also Indian democracy … slowly but surely, unless the voters stand up to the RSS sharkhas (volunteers) at the next election.
Nobody knows who killed Mr. Bukhari.  But when the standards have been set and a certain climate prevails, does it mean much?
US- North Korea talks: A role model for Pakistan and India?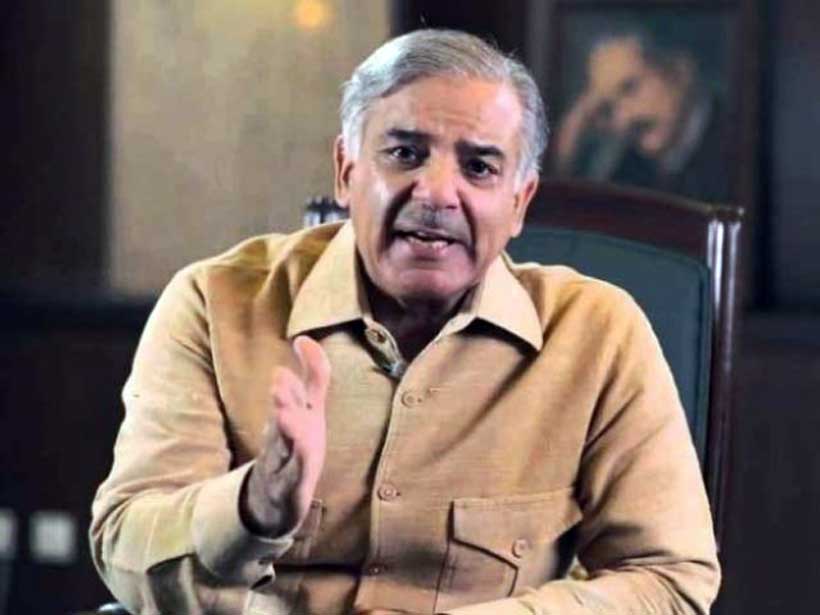 Shahbaz Sharif — Former PM Nawaz Sharif's younger brother, current PML-N President, Former CM of Punjab (Pakistan) and the party's Prime Ministerial candidate for the general election — while reacting to the meeting between US President, Donald Trump and North Korean leader, Kim Jong Un, stated that India and Pakistan should seek to emulate both countries, and explore the possibility of resuming dialogue.
Tweeted Shahbaz Sharif: 'The US and North Korea talks should be a role model for Pakistan and Indian. If they can return from their previous hostile positions of attacking each other, Pakistan and India can also resume composite dialogue,'
Shahbaz, an astute politician and a capable administrator has generally refrained from commenting on India. More so, after his elder brother, had got into trouble after his remarks on the Mumbai attacks In an interview to Dawn, the former PM had said:
'Militant organisations are active. Call them non-state actors, should we allow them to cross the border and kill 150 people in Mumbai".. Why can't we complete the trial?'
Nawaz Sharif drew flak not just from the National Security Committee (which includes top civil servants and defense officials). NSC issued a statement, saying:
'The participants observed that it was very unfortunate that the opinion arising out of either misconceptions or grievances was being presented in disregard of concrete facts and realities. The participants unanimously rejected the allegations and condemned the fallacious assertions.
Some parliamentarians of the PML-N, also said that Sharif's remarks were 'inappropriate'. They had to be assuaged by Shahbaz
What are the precise implications of Shahbaz's statements at this time?
Shahbaz Sharif's statement is significant because the Pakistan Army Chief Qamar Javed Bajwa has sought to extend an olive branch to India via his statements — though the ground situation across the LoC has not witnessed a significant change .
Shahbaz Sharif on his part is seeking to send the signal, that he is all for a better relationship with India, and this will go down well with large sections of the population in Punjab (this includes not just members of Civil Society, but the business community as well). As Chief Minister of Punjab (Pakistan), he had visited India (December 2013), and met with then PM, Dr Manmohan Singh, while also visiting his ancestral village Jatti Umrah in (Punjab, India). Shahbaz had also attended the inauguration of the Integrated Check Post at Attari in April 2012. Shahbaz has sought to strengthen people to people as well as economic ties with Indian Punjab.
In 2017, when both Punjab's and North India was engulfed in smog, Shahbaz had also written to his counterpart in Indian Punjab, Captain Amarinder Singh,  seeking a mechanism to tackle the issue of smog, as well as environmental pollution.  Said Sharif, '..Let us join hands for securing a prosperous future for the people of our two provinces,"
At the same time, in his recent tweet, Shahbaz also raised the Kashmir issue, and does not want to appear excessively soft or a 'sell-out'. Especially, vis-à-vis the hardliners and the military. Shahbaz Sharif had tweeted:
'If the United States and North Korea can return from the brink of a nuclear flashpoint, there is no reason why Pakistan and India cannot do the same, beginning with a dialogue on Kashmir whose heroic people have resisted and rejected Indian occupation.
In April 2018, at a rally Shahbaz had raised the Kashmir issue, saying '..we will make Kashmir part of Pakistan,"
Fourth, Shahbaz wants to ensure, that the PML-N sets the agenda of the election campaign with this statement he has also ensured, that PTI will need to make its stance on ties with India clear
Mixed signals from Imran Khan
Imran Khan has so far given mixed signals, on many issues including ties with India. Khan has attacked Sharif's for being soft on the Kashmir issue, and stated that he will be far more vocal and raise the issue on International Forums. At a rally in 2016, the  Pakistan-Tehreek-E-Insaaf PTI Chief and former cricketer stated:
"Human rights are being trampled in Kashmir…And no matter what, we will support Kashmiris morally and politically.
Imran Khan also accused Sharif of having a close rapport with Modi and bartering away Pakistan's interests in the process. The PTI Chief has also sought an enquiry into Nawaz Sharif's 'business interests' in India on more than one occasion.
On the other hand on occasions, Khan has spoken about the need for improving India-Pakistan ties. Interestingly, during a visit to India in December 2015, Imran had called on Modi, and claimed to have had a constructive conversation on bilateral issues.
Conclusion
What is clearly evident is that Shahbaz, a consummate politician, will essentially follow his brother's approach of wanting to improve ties with India, while not ruffling feathers with the Pakistan army. Shahbaz, also wants to send a message to both the opposition (especially the PTI) and the establishment (Pakistan military and ISI). While the message to the PTI, is that he will not allow it to set the agenda for the election.  To the establishment, Shahbaz Sharif's message is that he is ready to work with them, but will not play second fiddle.
Pakistan & India's NSG membership: Challenges and prospects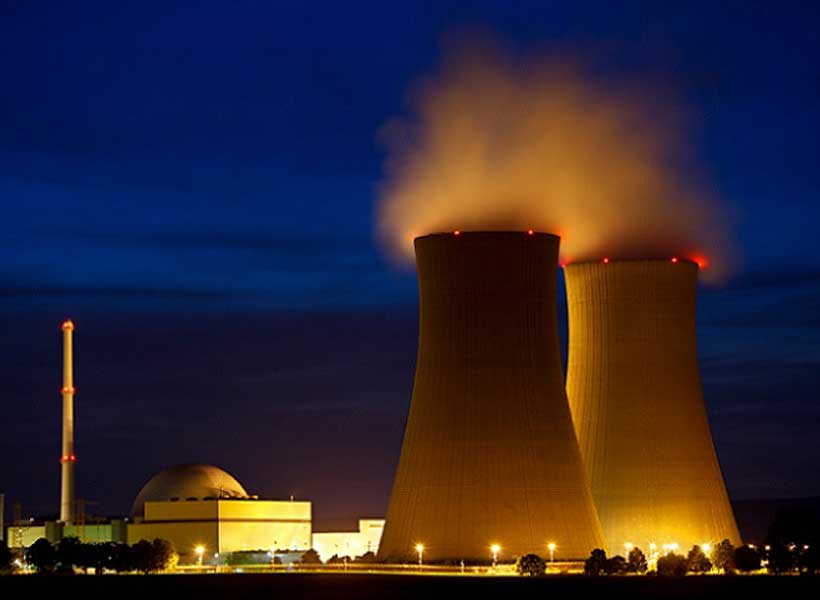 Both the front runners of South Asia have found a new interest in becoming a part of the international non-proliferation regime. This desire was made public when both the states applied for membership in May 2016. So far both have faced disappointment and as the NSG 28th plenary meeting approaches the debate of whether there will be one winner, two winners or no winner at all, rekindles. The decision is crucial for both because they have their own set of concerns riding on this membership. Indian Prime Minister Modi has made the NSG membership the single most important foreign policy agenda for his regime while Pakistan does not want to be blocked out of the trade group by India if it becomes a member.
With the waiver India gained from NSG somehow got stuck in an illusion that this special treatment will apply to all the aspects of Indo-NSG understanding. The hope was killed when no decision was made in the 2016 plenary meeting. However India being India, did not register this clear signal. Part of its lobbying tactics was to become a part of MTCR. The agenda here was two fold: a)it wanted the support of the 34 MTCR members in NSG and; b). it wanted to help China become a part of MTCR (which it was previously rejected) so that China softens its stance on India's NSG membership. The latter goal has not been met yet. The real problem is not India's membership into NSG but its vision of itself as the driving force for the region, and as soon as it is able to get  NSG membership, this agenda will be on top of its 'to do list' to block Pakistan out. If India was to play on fair lines it wouldn't be as much of a problem. Its desire of blocking Pakistan out is clear by its insistence on a merit based approach through which it assumes Pakistan will be left out for not fulfilling the merit. What it doesn't realize is that even to set a merit there needs to be a certain criteria for that.
Coming towards the second candidate for the membership i.e. Pakistan, it has maintained a principle stance over the membership of the trade group. If Pakistan cannot become a part of the NSG because the state is not party to NPT then the same applies to India as well and any special treatment would be nothing more than discrimination. What the international community needs to be communicated is that they it cannot have a biased approach for the state of Pakistan solely for the US and India's strategic interests. The membership needs to be granted to both the South Asian states otherwise the asymmetry will further increase which will destabilize the peace and security of the South Asian region. Furthermore it needs to be brought into consideration that by granting membership to Pakistan, its nuclear program can be streamlined along with the rest of the recognized nuclear weapon states which will bring it under the rules and regulations of NSG. This is something the international community would want for Pakistan because apparently it has reservations regarding the safety and security of Pakistan's nuclear program so why not bring it at par with the rest of the programs where the skepticism regarding illegal proliferation can be eradicated once and for all?
Considering the case of both the states the only rational solution which China advocates in the NSG openly is that first of all the factor of states being NPT members must not be ignored since it is an important cornerstone for NSG however if it is to be overlooked then it must be overlooked for all aspirants alike and country specific approach should not be an option. Joining NSG can solve many issues for Pakistan including its problem of energy shortage as well as financial backwardness. Such an opportunity can prove to be beneficial for Pakistan as well as to the other states of NSG because the forum can also be used for confidence building and mutual understanding of each other's circumstances. However India would not like this to happen so easily because that means compromising the leverage it gets by becoming the front runner in South Asian politics.