Go Home, Occupy Movement!!
Ever since, years ago, I coined the expression "McFB way of life" and particularly since my intriguing FB articles (Is there life after Facebook I and II) have been published, I was confronted with numerous requests to clarify the meaning. My usual answer was a contra-question: If humans hardly ever question fetishisation or oppose the (self-) trivialization, why then is the subsequent brutalization a surprise to them?
Not pretending to reveal a coherent theory, the following lines are my instructive findings, most of all on the issue why it is time to go home, de-pirate, and search for a silence.
Largely drawing on the works of the grand philosophers of the German Classicism and Dialectic Materialism, it was sociologist Max Weber who was the first – among modern age thinkers – to note that the industrialized world is undergoing a rapid process of rationalization of its state (and other vital societal) institutions. This process – Weber points out – is charac-terized by an increased efficiency, predictability, calculability, and control over any 'threat' of uncertainty. Hereby, the uncertainty should be understood in relation to the historically unstable precognitive and cognitive human, individual and group, dynamics. A disheartened, cold and calculative over-rationalization might lead to obscurity of irrationality, Weber warns. His famous metaphor of the iron cage or irrationality of rationality refers to his concern that an extremely rationalized (public) institution inevitably alienates itself and turns dehumanized to both, those who staff them and those they serve, with a tiny upper caste of controllers steadily losing touch of reality.
Revisiting, rethinking and rejuvenating Weber's theory (but also those of Sartre, Heidegger, Lukács, Lefebvre, Horkheimer, Marcuse and Bloch), it was the US sociologist George Ritzer who postulated that the late 20th century institutions are rationalized to a degree that the entire state becomes 'McDonaldized', since the principles of the fast food industry have gradually pervaded other segments of society and very aspects of life (The McDonaldization of Society, a controversial and highly inspiring book of popular language, written in 1993).
Thus paraphrased, Ritzer states that (i) McEfficiency is achieved by the systematic elimination of unnecessary time or effort in pursuing an objective. As the economy has to be just-in-time competitively productive, society has to be efficient as well. Corresponding to this mantra, only a society whose forms and contents are governed by business models, whose sociability runs on marketing principles is a successfully optimized polity. Premium efficiency in the workplace (or over broader aspects of sociableness) is attainable by introducing F.W. Taylor's and H. Ford's assembly line into human resources and their intellectual activity (sort of intellectual assembly line). Even an average daily exposure to the so-called news and headlines serves an instructive and directional rather than any informational and exploratory purpose. Hence, McEfficiency solidifies the system, protecting its karma and dharma from any spontaneity, digression, unnecessary questioning and experimenting or surprise.
(ii) McCalculability is an attempt to measure quality in terms of quantity, whereby quality becomes secondary, if at all a concern. The IT sector, along with the search engines and cyber -social clubs, has considerably contributed to the growing emphasis on calculability. Not only the fast food chains (1 billion meals, everybody-served-in-a-minute), Google, Facebook, TV Reality Shows, and the like, as well as the universities, hospitals, travel agencies – all operate on a nearly fetishised and worshiped 'most voted', 'frequently visited','most popular', a big is beautiful, matrix. It is a calculability which mystically assures us that the BigMac is always the best meal – given its quantity; that the best reader is always a bestseller book; and that the best song is a tune with the most clicks on YouTube. One of the most wanted air carriers, AirAsia, has a slogan: Everyone can fly now. In the world where everyone is armed with mobile-launcher gadgets powered by the micro-touch, soft-screen & scream tech to add to the noisy cacophony – amount, size, frequency, length and volume is all what matters. Thus, a number, a pure digit becomes the (Burger) king. Long Yahoo, the king! Many of my students admitted to me that Google for them is more than a search engine; that actually googalization is a well-domesticated method, which considerably and frequently replaces the cognitive selection when preparing their assignments and exams. Ergo, instead of complementing, this k(l)icky-Wiki-picky method increasingly substitutes the process of human reasoning.
(iii) McPredictability is the key factor of the rationalized McDonalds process. On the broader scale, a rational (rationally optimized) society is one in which people know well beforehand what (and when) to expect. Hence, fast food is always mediocre – it never tastes very bad or very good. The parameter of McFood is therefore a surprise-less world in which equally both disappointment and delight are considerably absent. McMeals will always blend uniform preparation and contents, as well as the standardized serving staff outfit and their customized approach. In the end, it is not about food at all. What makes McDonalds so durably popular is a size, numbers and predictability. (All three are proportionately and causally objectivized and optimized: a meal, who serves it and those served – until the locality and substance of each of the three becomes fluid, obsolete and irrelevant. And what would symbolize this relativization and /self-/trivialization better than a clown – well-known mascot Ronald of McDonaldland). In such an atmosphere of predictability or better to say predictive seduction and gradual loss of integrity, the culture of tacit obedience (ignorance of self-irrelevance through the corrosive addiction) is breeding, even unspotted. Consequently, more similarities than differences is the central to a question of predictability, on both ends: demand (expectation, possibility) and supply (determination, probability). No wonder that even the Pirates offer just a routinized protests under only one simplified and uniformed, 'anonymous' mask for all.
(iv) McControl represents the fourth and final Weberian aspect for Ritzer. Traditionally (ever since the age of cognitivity), humans are the most unpredictable element, a variable for the rationalized, bureaucratic systems, so it is an imperative for the McOrganization to (pacify through) control. Nowadays, technology offers a variety of palliatives and tools for the effective control of both employers (supply, probability) and customers (demand, possibility), as well as to control the controllers. A self-articulation, indigenous opinionation, spontaneous initiative and unconstrained action is rather simulated, yet stimulated very seldom. Only once the wide spectrum of possibilities is quietly narrowed down, a limited field of probabilities will appear so large. To this end, the IT appliances are very convenient (cheap, discreet and invisible, but omnipresent and highly accurate) as they compute, pre-decide, channel and filter moves, as well as they store and analyze behavior patterns with their heartless algorithms. (The ongoing SOPA, PIPA and ACTA fuss or any other rendering stringent regulative in future does not constitute, but only confirms and supplements its very cyber nature.)
Aided by the instruments of efficiency, calculability and predictability, the control eliminates (the premium or at least minimizes any serious impact of) authenticity, autonomous thinking and independent (non-consumerist) judgment. Depth and frequency of critical insights and of unpredictable human actions driven by unexpected conclusions is rationalized to a beforehand calculable, and therefore tolerable few. Hyper-rationalized, frigid-exercised, ultra-efficient, predictable and controlled environment subscribes also a full coherence to the socio-asymmetric and dysfunctional-emphatic atmosphere of disaffected but ultimately obedient subjects ('guided without force', 'prompted without aim', "poked, tweeted & fleshmobbed for 'fun", 'useful idiots', 'fitting the social machine without friction'). Hence, what is welcomed is not an engagement, but compliance: a self-actualization through exploration challenges while consumerism confirms – status quo. Veneration of nullity!
Ergo, the final McSociety product is a highly efficient, predictable, computed, standardized, typified, instant, unison, routinized, addictive, imitative and controlled environment which is – paradoxically enough – mystified through the worshiping glorification (of scale). Subjects of such a society are fetishising the system and trivializing their own contents – smooth and nearly unnoticed trade-off. When aided by the IT in a mass, unselectively frequent and severe use within the scenery of huge shopping malls (enveloped by a consumerist fever and spiced up by an ever larger cyber-neurosis, disillusional and psychosomatic disorders, and functional illiteracy of misinformed, undereducated, cyber-autistic and egotistic under-aged and hardly-aged individuals – all caused by the constant (in)flow of clusters of addictive alerts on diver-ting banalities), it is an environment which epitomizes what I coined as the McFB way of life.
This is a cyber–iron cage habitat: a shiny but directional and instrumented, egotistic and autistic, cold and brutal place; incapable of vision, empathy, initiative or action. It only accelerates our disconnection with a selfhood and the rest. If and while so, is there any difference between Gulag and Goo(g)lag – as both being prisons of free mind? Contrary to the established rhetoric; courage, solidarity, vision and initiative were far more monitored, restricted, stigmatized and prosecuted than enhanced, supported and promoted throughout the human history – as they've been traditionally perceived like a threat to the inaugurated order, a challenge to the functioning status quo, defiant to the dogmatic conscripts of admitted, permissible, advertized, routinized, recognized and prescribed social conduct.
Elaborating on a well known argument of 'defensive modernization' of Fukuyama, it is to state that throughout the entire human history a technological drive was aimed to satisfy the security (and control) objective; and it was rarely (if at all) driven by a desire to (enlarge the variable and to) ease human existence or to enhance human emancipation and liberation of societies at large. Thus, unless operationalized by the system, both intellectualism (human autonomy, mastery and purpose), and technological breakthroughs were traditionally felt and perceived as a threat.
Consequently, all cyber-social networks and related search engines are far away from what they are portrayed to be: a decentralized but unified intelligence, attracted by gravity of quality rather than navigated by force of a specific locality. In fact, they primarily serve the predictability, efficiency, calculability and control purpose, and only then they serve everything else – as to be e.g. user-friendly and en mass service attractive. To observe the new corrosive dynamics of social phenomenology between manipulative fetishisation (probability) and self-trivialization (possibility), the cyber-social platforms – these dustbins of human empathy in the muddy suburbs of consciousness – are particularly interesting.
Facebook itself is a perfect example of how to utilize (to simulate, instead of to stimulate and empathically live) human contents. Its toolkit offers efficient, rationalized, predictable, clean, transparent, and most intriguing of all, very user-friendly convenient reduction of all possible relations between two individuals: 'friend', 'no-friend'. It sets a universally popular language, so standardized and uncomplicated that even any anonymous machine can understand it – a binary code: '1' (friend) '0' (no-friend), or eventually '1' (brother/sister), '1/0' (friend), '0' no-friend – just two digits to feed precise algorithmic calculations. Remember, number is the king. Gott ist tot, dear Nietzsche – so are men.
Be it occupied or besieged, McDonalds will keep up its menu. Instead, we should finally occupy ourselves by de-pirating enormous tweet/mob noise pollution in and all around us. It is a high time to replace the dis-conceptual flux on streets for a silent reflection at home.
Sorry Garcin, hell is not other people. Hell are we!!
Post Scriptum:
In his emotionally charged speech of December 2011, President Obama openly warned the US citizens: "Inequality distorts our democracy. It gives an outsized voice to the few who can afford high-priced lobbyists (…) the wealthiest Americans are paying the lowest taxes in over half a century (…) Some billionaires have a tax rate as low as 1%. One per cent! (…) The free market has never been a free license to take whatever you want from whoever you can…"
(The Oswatomie High School, Kansas, 06 December 2011, the While House Press Release).
Two months before that speech, the highly respected, politically balanced and bipartisan Budget Office of the US Congress (CBO) released its own study "Trends in the Distribution of Household Income between 1979 and 2007" (October 2011). The CBO finds that, between 1979 and 2007, income grew by: 275% for the top 1% of the US households, 65% increase for the next 19% of households, less than a 40% increase for the following segment of households of the next 60%, and finally only an 18% income increase for the bottom of 20% of the US households. If we consider an inflation for the examined period of nearly 30 years, then the nominal growth would turn to a negative increase in real incomes for almost 80% of the US households; a single digit real income increase for the upper 19% of households; and still a three-digit income growth for the top 1% of population.
According to the available internet search engine counters, this CBO study has been retrieved 74,000 times since posted some 3 months ago. For the sake of comparison, an average clip of great-granddaughter of ultra-rich, billionaire Conrad Hilton is clicked on YouTube over 31 million times. Roughly 3 million Americans would represent the top 1% of its population. Who are other 99% – pardon, 28 million individuals – interested in trivial clip/s (with obscure but explicit lines: They can't do this to me, I'm rich) of Miss Paris?
Remember what I asked at the beginning of this article: If humans hardly ever question fetishisation or oppose the (self-) trivialization, why then is the subsequent brutalization a surprise to them?
* This is the so-called FB3 article (Is there life after Facebook? III – the Cyber Goo(g)lag Revelations). Its early version was first published by the US Journal of Foreign Relations /12 January 2012/.
References:
1. Weber, M. (1951), Wirtschaft und Gesellschaft – Grundriss der verstehenden Sociologie (Economy and Society), Tübingen, J.C.B. Mohr (Paul Siebeck)
2. Ritzer, G. (1993), The McDonaldization of Society: An Investigation into the Changing Character of Contemporary Social Life, Thousand Oaks, CA: Pine Forge Press
3. Zappa, F.V. (1989), The Real Frank Zappa Book, Touchstone (1999 Edition)
4. Schlitz, M. (1998), On consciousness, causation and evolution, Journal of Parapsychology (61: 185-96)
5. Fukuyama, F. (2002), Our Posthuman Future – Consequences of the Biotech Revolution, Profile Books, London (page: 126/232)
6. Bajrektarevic, A. (2004), Environmental Ethics – Four Societal Normative Orders, Lectures/Students Reader, Vienna (IMC University Krems), Austria
7. Mumford, L. (1967), Technics and Human Development – Myth of the Machine (Vol. 1), Mariner Books (Ed. 1971)
8. McTaggart, L. (2001), The Field, HarperCollins Publishers
Air pollution in a tweet: Communicating complex science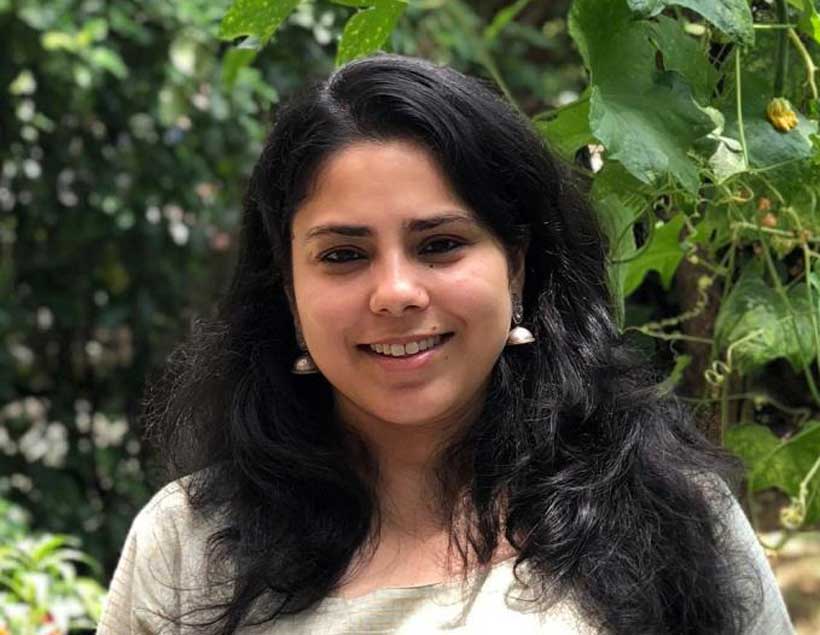 Air pollution is a complex issue that is difficult to communicate to most people. What causes air pollution? How does it affect our children's cognitive development? What does air pollution have to do with rising temperatures?
Pallavi Pant is an air quality scientist who received her PhD in urban air quality in 2014. Today, she is a staff scientist at the Health Effects Institute in Boston. She is also Social Media Editor with the Journal of Exposure Science and Environmental Epidemiology, where she aims to communicate the journal's work to a broader audience.
"But when it comes to communicating science, it's vital to get the facts right. Young people like Pallavi—experts in their field with a passion to drive forward clear messages about air pollution, health and climate—are commendable in their ability to communicate the problems and how we can be part of the solution."
This International Youth Day, themed "transforming education," we asked Pant why, as a scientist, she feels compelled to tweet. How does she educate and bring complex messages to a non-scientific audience?
What influenced your decision to be a scientist, and is being a woman in this field a challenge?
I grew up in a household where curiosity was encouraged. I remember designing scientific experiments to test hypotheses as a kid with my friends. Throughout high school and college, I took steps towards a career in environmental science. In the early days, I wasn't sure what aspect I would focus on; air pollution piqued my interest and I spent more time understanding it better. My personal experience living in Delhi—seeing the quality of air change over time—was another key contributing factor. Being a woman in science is fun and exciting, but also poses challenges. Occasionally, it has been difficult to deal with stereotypes that influence people's interactions. In some instances, it is also about being safe—in the field working alone for example. But overall, I've had a good experience, and my mentors have been supportive.
Why do you feel it's important to communicate science to a general audience?
Huge portions of important scientific research are still behind paywalls, and people are often unable to find accurate, reliable information, especially on digital media. Combined with the need for 'bite-sized' information, it is critical that scientists find ways to engage with the public, to dispel myths where they exist, and share useful information. After all, the goal for science is to help move towards a better future, isn't it? During my PhD program, I started a knowledge platform—Air Quality in India—to publicize and communicate the latest science and policy developments on air pollution. I co-founded a similar effort for South Asia—Air South Asia. It is important that accurate, scientifically valid information is brought to the public. I also give public seminars on the topic of air pollution, and I answer queries from concerned individuals about sources of air pollution and possible impacts on human health. I engage with organizations that work directly with communities and point them towards trusted sources of information. On social media, I post curated content on air pollution.
The Journal of Exposure Science and Environmental Epidemiology is one of the first environmental journals to create its own social media platforms. What influenced this decision?
When I spoke with the journal editors, it was clear that they were trying to expand the reach and make the information accessible to a broad audience. I had some experience doing that, and this seemed to be an excellent opportunity to expand my skills too! We hope to disseminate new findings from research published in the journal on social media, and get others interested in the field of environmental health.
What is the biggest challenge you face in communicating air pollution science?
When we train as scientists, we are encouraged to speak in scientific terms. The first issue I encountered was to learn to take a minute and think about my choice of words, and how they would be interpreted by a particular audience. Air pollution science is often complex, and it is a hard task to explain the nuance of the science while making it engaging and interesting. For example, air pollutants can be primary [directly emitted] and secondary [formed in atmosphere from other pollutants], and control strategies are very different for both types of pollutants. Communicating this effectively can be challenging. Sometimes, it is only a matter of directing people to the right information. In other cases, some thinking is required. In all cases, the bottom line for me is to make the information relatable for the particular audience.
How do you hope to take your storytelling to a level where it can reach more people?
I am still learning ways to communicate science better, and weave data and stories together to generate meaningful narratives for people. This year, I am hoping to expand a large, open-source database on air pollution in India, set up a mentoring network for women in air quality in the South and continue working to expand the reach of the Journal of Exposure Science and Environmental Epidemiology.
Can you summarize the main threats of air pollution in 140 characters?
Air pollution impacts our health, environment & economy; we need to act both at personal & societal levels to improve the quality of air.
3 emerging smart home trends of 2019
If you're building a new home, you want it to be stylish, functional, and of course, state of the art with the latest technology advancements. Smart home features are on top of the wish list for homeowners, with 81 percent of homebuyers stating they would favor purchasing a home with smart accessories already installed, according to Digitized House. By building your own home, you get the advantage of these features being integrated seamlessly into the design.
Every year, smart home technology gets better and better, with new trends emerging that make homeowners' lives easier and more convenient than ever before. Here are some of the top smart home trends of 2019 that you may want to integrate into your building plans:
Smart circuit breakers
For the most part, circuit breaker boxes in traditional homes have remained unchanged for decades. The mysterious gray box in your basement or garage is one that you tend to avoid, but smart design and technology is taking these load centers into the 21st century. Leviton's new load center with optional internet connectivity sends homeowners real-time monitoring data and customizable alerts to their smart devices.
How does it work? The Leviton Load Center's smart circuit breakers communicate with a Wi-Fi or Ethernet-enabled data hub to report real-time status. Using the My Leviton App, homeowners can conveniently monitor electrical usage per circuit branch or specific appliance, safely turning breakers off remotely if needed. Smart circuit breakers also report home energy consumption, including historical views by day, month or even year. The My Leviton App also allows users to receive alerts when a circuit breaker trips, or if a circuit is using more energy than usual. They can even set contractors as recipients of these notification and give them secure access to their app's panel view, allowing them to troubleshoot remotely. No more wondering if the stove was left on — you'll be able to see instantly.
More than just a simpler way to improve your home's safety, if you're concerned about your home's energy output, Leviton's smart circuit breakers provide real-time data on how each circuit is performing, as well as information on current and historical costs — so you can make smarter energy choices. Good for the environment and your utility bill. Learn more at www.leviton.com/loadcenter.
Smart comfort
You want to stay comfortable from season to season in your home, but you also want to heat and cool it efficiently. Smart temperature controls are making this easier than ever for homeowners, allowing you to put the temperature decisions virtually on auto-pilot.
Smart thermostats go beyond programmable thermostats by using technology to analyze heating and cooling usage and maximizing efficiency for when you are home versus when you are gone. Connected to an app on your phone, the technology knows through your device's physical location if you are home or away at work. It records patterns and begins to make suggestions and adjustments based on your lifestyle. These smart temperature controls allow you to make automatic adjustments remotely if necessary, so if you're headed home early, you can have the house to your ideal temperature by the time you arrive.
With access to historical energy use data and temperature control charts, you'll be able to analyze your energy footprint and make informed decisions about how you want to use your home's heating and cooling systems best for your comfort and for the environment.
Smart security systems
It's amazing what modern home security can do when paired with smart home technology. Not only will your home be safer, but it will be more accessible, too.
For example, pair cameras with intelligent locks to let you know who is at your door even when you're away. If it's your child coming home from school, they can be safely let into the house. If it's a package delivery, you will know right away. If it's a package thief, you can be alerted and take action through two-way audio before the police arrive. Smart cameras can detect people, animals and things, making your spaces incredibly secure.
Smart sensors are also a big part of the smart home security trend, bringing peace of mind to homeowners. These sensors monitor environmental changes in the home, so you're alerted to air quality changes and other concerns such as temperature fluctuations or smoke. For example, you'll know right away if high levels of carbon monoxide are detected, whether you're at home or away.
Another way to keep your home safe is by making it look like you are home when you are away. Smart lighting options such as the Leviton Decora Smart with Wi-Fi Technology enables you to schedule lights to turn on and off throughout the day from any location all through the convenience of the My Leviton App.
When building a home, it's important to make it a smart home. These three emerging areas are bringing the home fully into the future with more innovations still to come.
'Better Future' lies in prosperity of startups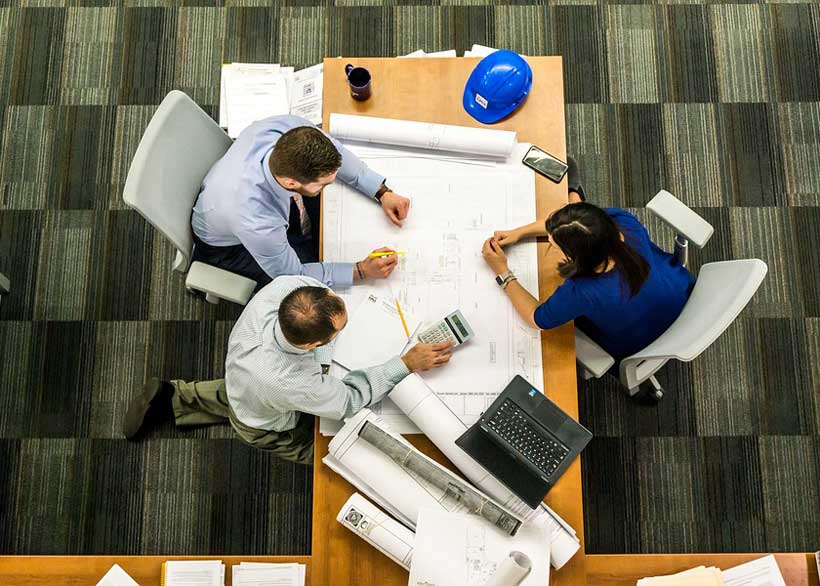 With the slogan of 'Better Future', the 25th edition of Iran International Exhibition of Electronics, Computer & E-commerce (ELECOMP 2019) is currently underway at Tehran Permanent International Fairground.
As its name suggests, ELECOMP is a major event in the electronics and computer industry, however, over the past five editions, organizers decided to allocate a part of the exhibition to emerging startups under the title of ELECOM Stars.
And now startups manifest their growth during recent years by presenting their products and services in seven halls of the exhibition.
Startups open new windows of opportunity for removing social, economic and even environmental challenges worldwide and Iran is not an exception.
The motivation and innovation of young entrepreneurs, who are the founders of startups, is a great chance, which should not be ignored by officials and organizations.
ELECOM Stars hosts different ranges of startups from emerging to well-established ones with reasonable prices in order to encourage all the people active in the field of the innovation ecosystem.
Officials are concerned about the attendance of innovators as well as visitors in this edition of the exhibition due to the hard economic situation as a result of the sanctions.
However, startups which fill seven halls of the exhibition show the dynamicity of the innovation ecosystem in these hard days.
During a meeting on the sidelines of the exhibition, the head of the Iranian Information and Communication Technology (ICT) Guild Organization, Mohammad Baqer Asna-Ashari, said that many startups which attended the previous edition of ELECOM Stars requested bigger stands in this edition.
"This shows the growth of startups during a year and also the role of ELECOMP in their activities," he said.
Startups are stars in the sky of smart Iran
Information and Communication Technology (ICT) Minister Mohammad Javad Azari Jahromi said during the opening ceremony of the event that as its name suggests, ELECOM Stars is home to the startups which shine like stars in the sky of smart Iran.
He pointed to No-Afarin, a scheme introduced by the Information and Communication Technology Ministry to support startups last week, with the slogan of 'Smart Iran, brighter future', saying, "Today, many tasks can be done by a click and this digital transformation should be considered by managers in order to increase their efficiency and expand markets."
In the near future, the digital economy would be the prevalent kind of economy worldwide, he said.
"Despite U.S. sanctions, young entrepreneurs in the field of ICT can use the national digital economy in order to expand markets."
ELECOMP, hope for a better future
As a gathering of the innovation ecosystem of Iran, ELECOMP promises a better future which is realized by the motivation and energy of the young generation.
Startups and their services have a direct impact on the everyday life of people and this is one of their strong points.
Being a part of the private sector, their efficiency is an important factor for their consistency and it is linked with their benefits for the public.
As you can see, startups provide a market which benefits entrepreneurs and people at the same time and perhaps this is the key to their growth during recent years.
The good news is that the government has recognized their unique potentialities and abilities and plan to support them with no direct intervention, an approach that paves the way for the development of the innovation ecosystem in the future.
ELECOMP 2019
In addition to ELECOM Stars, ELECOM Talks, ELECOM Trends, and ELECOM Games are other parts of the event, which runs until July 21.
This edition of ELECOMP has also designed ELECOM Tours in order to provide special programs for visiting the exhibition as well.
This edition of ELECOMP also provides a user-friendly place for startups that bring disability solutions to the market. Tech breakthroughs that empower people with disabilities have set up stands with special features.
Since its first edition in 1995, the event has been providing a unique opportunity for businesses to increase their share of this huge and ever-growing market.
The event provides an opportunity for companies to share knowledge, build vendor relationships and work with prominent companies, active in the field of electronics and computer to enhance their market spread.