Go Home, Occupy Movement!!
Ever since, years ago, I coined the expression "McFB way of life" and particularly since my intriguing FB articles (Is there life after Facebook I and II) have been published, I was confronted with numerous requests to clarify the meaning. My usual answer was a contra-question: If humans hardly ever question fetishisation or oppose the (self-) trivialization, why then is the subsequent brutalization a surprise to them?
Not pretending to reveal a coherent theory, the following lines are my instructive findings, most of all on the issue why it is time to go home, de-pirate, and search for a silence.
Largely drawing on the works of the grand philosophers of the German Classicism and Dialectic Materialism, it was sociologist Max Weber who was the first – among modern age thinkers – to note that the industrialized world is undergoing a rapid process of rationalization of its state (and other vital societal) institutions. This process – Weber points out – is charac-terized by an increased efficiency, predictability, calculability, and control over any 'threat' of uncertainty. Hereby, the uncertainty should be understood in relation to the historically unstable precognitive and cognitive human, individual and group, dynamics. A disheartened, cold and calculative over-rationalization might lead to obscurity of irrationality, Weber warns. His famous metaphor of the iron cage or irrationality of rationality refers to his concern that an extremely rationalized (public) institution inevitably alienates itself and turns dehumanized to both, those who staff them and those they serve, with a tiny upper caste of controllers steadily losing touch of reality.
Revisiting, rethinking and rejuvenating Weber's theory (but also those of Sartre, Heidegger, Lukács, Lefebvre, Horkheimer, Marcuse and Bloch), it was the US sociologist George Ritzer who postulated that the late 20th century institutions are rationalized to a degree that the entire state becomes 'McDonaldized', since the principles of the fast food industry have gradually pervaded other segments of society and very aspects of life (The McDonaldization of Society, a controversial and highly inspiring book of popular language, written in 1993).
Thus paraphrased, Ritzer states that (i) McEfficiency is achieved by the systematic elimination of unnecessary time or effort in pursuing an objective. As the economy has to be just-in-time competitively productive, society has to be efficient as well. Corresponding to this mantra, only a society whose forms and contents are governed by business models, whose sociability runs on marketing principles is a successfully optimized polity. Premium efficiency in the workplace (or over broader aspects of sociableness) is attainable by introducing F.W. Taylor's and H. Ford's assembly line into human resources and their intellectual activity (sort of intellectual assembly line). Even an average daily exposure to the so-called news and headlines serves an instructive and directional rather than any informational and exploratory purpose. Hence, McEfficiency solidifies the system, protecting its karma and dharma from any spontaneity, digression, unnecessary questioning and experimenting or surprise.
(ii) McCalculability is an attempt to measure quality in terms of quantity, whereby quality becomes secondary, if at all a concern. The IT sector, along with the search engines and cyber -social clubs, has considerably contributed to the growing emphasis on calculability. Not only the fast food chains (1 billion meals, everybody-served-in-a-minute), Google, Facebook, TV Reality Shows, and the like, as well as the universities, hospitals, travel agencies – all operate on a nearly fetishised and worshiped 'most voted', 'frequently visited','most popular', a big is beautiful, matrix. It is a calculability which mystically assures us that the BigMac is always the best meal – given its quantity; that the best reader is always a bestseller book; and that the best song is a tune with the most clicks on YouTube. One of the most wanted air carriers, AirAsia, has a slogan: Everyone can fly now. In the world where everyone is armed with mobile-launcher gadgets powered by the micro-touch, soft-screen & scream tech to add to the noisy cacophony – amount, size, frequency, length and volume is all what matters. Thus, a number, a pure digit becomes the (Burger) king. Long Yahoo, the king! Many of my students admitted to me that Google for them is more than a search engine; that actually googalization is a well-domesticated method, which considerably and frequently replaces the cognitive selection when preparing their assignments and exams. Ergo, instead of complementing, this k(l)icky-Wiki-picky method increasingly substitutes the process of human reasoning.
(iii) McPredictability is the key factor of the rationalized McDonalds process. On the broader scale, a rational (rationally optimized) society is one in which people know well beforehand what (and when) to expect. Hence, fast food is always mediocre – it never tastes very bad or very good. The parameter of McFood is therefore a surprise-less world in which equally both disappointment and delight are considerably absent. McMeals will always blend uniform preparation and contents, as well as the standardized serving staff outfit and their customized approach. In the end, it is not about food at all. What makes McDonalds so durably popular is a size, numbers and predictability. (All three are proportionately and causally objectivized and optimized: a meal, who serves it and those served – until the locality and substance of each of the three becomes fluid, obsolete and irrelevant. And what would symbolize this relativization and /self-/trivialization better than a clown – well-known mascot Ronald of McDonaldland). In such an atmosphere of predictability or better to say predictive seduction and gradual loss of integrity, the culture of tacit obedience (ignorance of self-irrelevance through the corrosive addiction) is breeding, even unspotted. Consequently, more similarities than differences is the central to a question of predictability, on both ends: demand (expectation, possibility) and supply (determination, probability). No wonder that even the Pirates offer just a routinized protests under only one simplified and uniformed, 'anonymous' mask for all.
(iv) McControl represents the fourth and final Weberian aspect for Ritzer. Traditionally (ever since the age of cognitivity), humans are the most unpredictable element, a variable for the rationalized, bureaucratic systems, so it is an imperative for the McOrganization to (pacify through) control. Nowadays, technology offers a variety of palliatives and tools for the effective control of both employers (supply, probability) and customers (demand, possibility), as well as to control the controllers. A self-articulation, indigenous opinionation, spontaneous initiative and unconstrained action is rather simulated, yet stimulated very seldom. Only once the wide spectrum of possibilities is quietly narrowed down, a limited field of probabilities will appear so large. To this end, the IT appliances are very convenient (cheap, discreet and invisible, but omnipresent and highly accurate) as they compute, pre-decide, channel and filter moves, as well as they store and analyze behavior patterns with their heartless algorithms. (The ongoing SOPA, PIPA and ACTA fuss or any other rendering stringent regulative in future does not constitute, but only confirms and supplements its very cyber nature.)
Aided by the instruments of efficiency, calculability and predictability, the control eliminates (the premium or at least minimizes any serious impact of) authenticity, autonomous thinking and independent (non-consumerist) judgment. Depth and frequency of critical insights and of unpredictable human actions driven by unexpected conclusions is rationalized to a beforehand calculable, and therefore tolerable few. Hyper-rationalized, frigid-exercised, ultra-efficient, predictable and controlled environment subscribes also a full coherence to the socio-asymmetric and dysfunctional-emphatic atmosphere of disaffected but ultimately obedient subjects ('guided without force', 'prompted without aim', "poked, tweeted & fleshmobbed for 'fun", 'useful idiots', 'fitting the social machine without friction'). Hence, what is welcomed is not an engagement, but compliance: a self-actualization through exploration challenges while consumerism confirms – status quo. Veneration of nullity!
Ergo, the final McSociety product is a highly efficient, predictable, computed, standardized, typified, instant, unison, routinized, addictive, imitative and controlled environment which is – paradoxically enough – mystified through the worshiping glorification (of scale). Subjects of such a society are fetishising the system and trivializing their own contents – smooth and nearly unnoticed trade-off. When aided by the IT in a mass, unselectively frequent and severe use within the scenery of huge shopping malls (enveloped by a consumerist fever and spiced up by an ever larger cyber-neurosis, disillusional and psychosomatic disorders, and functional illiteracy of misinformed, undereducated, cyber-autistic and egotistic under-aged and hardly-aged individuals – all caused by the constant (in)flow of clusters of addictive alerts on diver-ting banalities), it is an environment which epitomizes what I coined as the McFB way of life.
This is a cyber–iron cage habitat: a shiny but directional and instrumented, egotistic and autistic, cold and brutal place; incapable of vision, empathy, initiative or action. It only accelerates our disconnection with a selfhood and the rest. If and while so, is there any difference between Gulag and Goo(g)lag – as both being prisons of free mind? Contrary to the established rhetoric; courage, solidarity, vision and initiative were far more monitored, restricted, stigmatized and prosecuted than enhanced, supported and promoted throughout the human history – as they've been traditionally perceived like a threat to the inaugurated order, a challenge to the functioning status quo, defiant to the dogmatic conscripts of admitted, permissible, advertized, routinized, recognized and prescribed social conduct.
Elaborating on a well known argument of 'defensive modernization' of Fukuyama, it is to state that throughout the entire human history a technological drive was aimed to satisfy the security (and control) objective; and it was rarely (if at all) driven by a desire to (enlarge the variable and to) ease human existence or to enhance human emancipation and liberation of societies at large. Thus, unless operationalized by the system, both intellectualism (human autonomy, mastery and purpose), and technological breakthroughs were traditionally felt and perceived as a threat.
Consequently, all cyber-social networks and related search engines are far away from what they are portrayed to be: a decentralized but unified intelligence, attracted by gravity of quality rather than navigated by force of a specific locality. In fact, they primarily serve the predictability, efficiency, calculability and control purpose, and only then they serve everything else – as to be e.g. user-friendly and en mass service attractive. To observe the new corrosive dynamics of social phenomenology between manipulative fetishisation (probability) and self-trivialization (possibility), the cyber-social platforms – these dustbins of human empathy in the muddy suburbs of consciousness – are particularly interesting.
Facebook itself is a perfect example of how to utilize (to simulate, instead of to stimulate and empathically live) human contents. Its toolkit offers efficient, rationalized, predictable, clean, transparent, and most intriguing of all, very user-friendly convenient reduction of all possible relations between two individuals: 'friend', 'no-friend'. It sets a universally popular language, so standardized and uncomplicated that even any anonymous machine can understand it – a binary code: '1' (friend) '0' (no-friend), or eventually '1' (brother/sister), '1/0' (friend), '0' no-friend – just two digits to feed precise algorithmic calculations. Remember, number is the king. Gott ist tot, dear Nietzsche – so are men.
Be it occupied or besieged, McDonalds will keep up its menu. Instead, we should finally occupy ourselves by de-pirating enormous tweet/mob noise pollution in and all around us. It is a high time to replace the dis-conceptual flux on streets for a silent reflection at home.
Sorry Garcin, hell is not other people. Hell are we!!
Post Scriptum:
In his emotionally charged speech of December 2011, President Obama openly warned the US citizens: "Inequality distorts our democracy. It gives an outsized voice to the few who can afford high-priced lobbyists (…) the wealthiest Americans are paying the lowest taxes in over half a century (…) Some billionaires have a tax rate as low as 1%. One per cent! (…) The free market has never been a free license to take whatever you want from whoever you can…"
(The Oswatomie High School, Kansas, 06 December 2011, the While House Press Release).
Two months before that speech, the highly respected, politically balanced and bipartisan Budget Office of the US Congress (CBO) released its own study "Trends in the Distribution of Household Income between 1979 and 2007" (October 2011). The CBO finds that, between 1979 and 2007, income grew by: 275% for the top 1% of the US households, 65% increase for the next 19% of households, less than a 40% increase for the following segment of households of the next 60%, and finally only an 18% income increase for the bottom of 20% of the US households. If we consider an inflation for the examined period of nearly 30 years, then the nominal growth would turn to a negative increase in real incomes for almost 80% of the US households; a single digit real income increase for the upper 19% of households; and still a three-digit income growth for the top 1% of population.
According to the available internet search engine counters, this CBO study has been retrieved 74,000 times since posted some 3 months ago. For the sake of comparison, an average clip of great-granddaughter of ultra-rich, billionaire Conrad Hilton is clicked on YouTube over 31 million times. Roughly 3 million Americans would represent the top 1% of its population. Who are other 99% – pardon, 28 million individuals – interested in trivial clip/s (with obscure but explicit lines: They can't do this to me, I'm rich) of Miss Paris?
Remember what I asked at the beginning of this article: If humans hardly ever question fetishisation or oppose the (self-) trivialization, why then is the subsequent brutalization a surprise to them?
* This is the so-called FB3 article (Is there life after Facebook? III – the Cyber Goo(g)lag Revelations). Its early version was first published by the US Journal of Foreign Relations /12 January 2012/.
References:
1. Weber, M. (1951), Wirtschaft und Gesellschaft – Grundriss der verstehenden Sociologie (Economy and Society), Tübingen, J.C.B. Mohr (Paul Siebeck)
2. Ritzer, G. (1993), The McDonaldization of Society: An Investigation into the Changing Character of Contemporary Social Life, Thousand Oaks, CA: Pine Forge Press
3. Zappa, F.V. (1989), The Real Frank Zappa Book, Touchstone (1999 Edition)
4. Schlitz, M. (1998), On consciousness, causation and evolution, Journal of Parapsychology (61: 185-96)
5. Fukuyama, F. (2002), Our Posthuman Future – Consequences of the Biotech Revolution, Profile Books, London (page: 126/232)
6. Bajrektarevic, A. (2004), Environmental Ethics – Four Societal Normative Orders, Lectures/Students Reader, Vienna (IMC University Krems), Austria
7. Mumford, L. (1967), Technics and Human Development – Myth of the Machine (Vol. 1), Mariner Books (Ed. 1971)
8. McTaggart, L. (2001), The Field, HarperCollins Publishers
Science and society: Mind the gap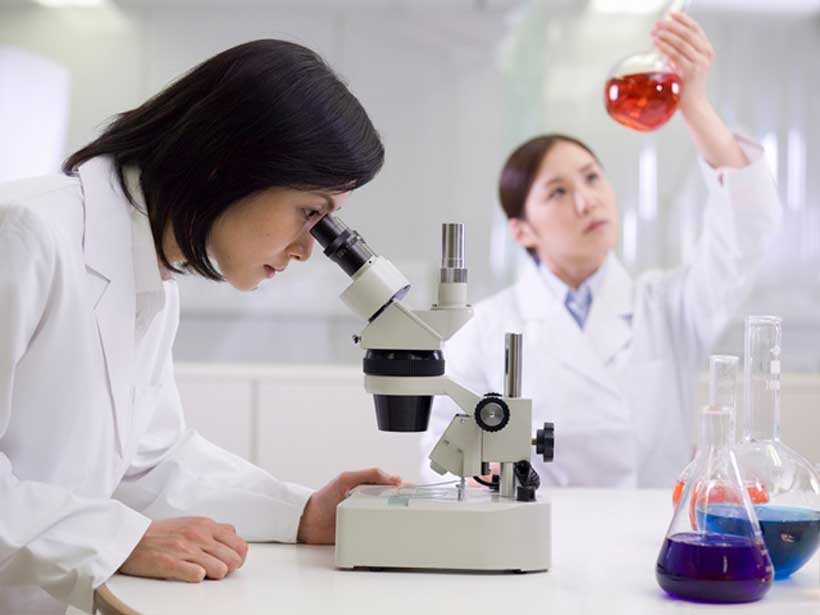 International regulations are failing to keep up with the mind-boggling pace of new scientific discoveries and potential "cowboy" applications.
As we go about our daily lives we never quite know what is around the corner. Is there anything we are doing—a technology we are using–which could one day cause us harm or threaten our existence?
When scientists discovered the ozone layer was being depleted, policymakers eventually heeded the dire warnings of damage to the environment and human health, and a global agreement was reached to take remedial action.
Science is double-edged in that it can bring enormous benefits to humans, but at the same time it can create things we did not intend, with harmful consequences.
Today, scientists are using new tools like 3D printing, artificial intelligence and increasingly powerful computers, microscopes and satellites to better understand our world. They are discovering possible solutions to challenges we know about and are uncovering emerging challenges.
While innovative science holds out the possibility of solving many of the climate change and ecosystems challenges we face, we must be careful not to unleash a Frankenstein. Thus, it is important that society at large understands the global implications of new discoveries and governments agree on regulations in line with the precautionary principle.
Under this principle, stringent risk assessment and the inclusion of diverse stakeholder perspectives should be applied in the development and handling of innovative applications and products. The precautionary principle states that when human activities may lead to unacceptable harm that is scientifically plausible but uncertain, action should be taken to avoid or diminish that harm.
Part of UN Environment's work is horizon-scanning for the latest discoveries with potentially global implications. To this end, it works with scientists and organizations across the world to highlight the most important emerging challenges for decision-makers in government, business and civil society and provide them with the knowledge and options to act quickly.
At the micro-level, there have been some amazing discoveries recently. Take seed preservation, which is vital given that the world is losing plant species at an unprecedented rate, with about one in five thought to be at risk of extinction.
The Global Strategy for Plant Conservation requires that 75 per cent of threatened plant species be conserved ex situ by 2020. But seed banking (where seeds are dried and stored in a vault at minus 20°C) is not an option for many threatened plants such as oak, chestnut and avocado trees. These trees have desiccation-sensitive seeds which are killed if dried. According to models published in the journal Nature Plants, 36 per cent of critically endangered plant species, 33 per cent of all trees and about 10 per cent of medicinal plants fall into this category.
So alternative techniques are needed. Researchers are investigating cryopreservation for these hard-to-store seeds, which include staples such as coffee and cocoa. Cryopreservation involves removing the plant embryo from the rest of the seed, then freezing it at very low temperatures in liquid nitrogen.
Meanwhile in the United States, scientists have demonstrated how they can generate small quantities of electricity from a mushroom covered in bacteria.
Researchers at Stevens Institute of Technology in the United States used 3D printing to attach clusters of energy-producing bugs to the cap of a button mushroom. They made the mushroom "bionic" by supercharging it with 3D-printed clusters of cyanobacteria (a group of photosynthetic bacteria) that generate electricity, and swirls of graphene nanoribbons that can collect the current. The mushroom, a fungus, provides an environment in which the cyanobacteria can last several days longer than on a silicone and dead mushroom as suitable controls. Such discoveries herald the possibility of harnessing bacteria in new ways for clean energy generation in the future.
Synthetic biology
One challenge identified by UN Environment and partners is the advanced genetic-engineering technology known as synthetic biology. Did you know that scientists can modify microorganisms like E. coli by rewriting their genetic code to turn them into tiny living factories that produce biofuel? Or that Baker's yeast can also be reprogrammed to derive an antimalarial drug called artemisinin, which is normally sourced from the sweet wormwood plant?
Synthetic biology is defined by the Convention on Biological Diversity as a further development and new dimension of modern biotechnology that combines science, technology and engineering to facilitate and accelerate the understanding, design, redesign, manufacture and/or modification of genetic materials, living organisms and biological systems.
However, the intentional or accidental release of genetically engineered organisms into the environment could have significant negative impacts on both human and environmental health.
Synthetic biology has been identified as an emerging issue with potentially global implications. As such, it will feature alongside governance of geo-engineering, permafrost peatlands, maladaptation (actions that may lead to increased risk of adverse climate-related outcomes), the circular economy of nitrogen, and landscape connectivity in UN Environment's flagship Frontiers Report due to be released in March 2019.
New year, new smart home innovations for your interconnected life
Smart home products made major strides in 2018. More people than ever now use connected devices in their homes, and smart home hubs are constantly adding new integrations and capabilities. Research from Statista predicts that by the end of 2018, more than 45 million smart home devices will be installed in U.S. homes, fueling an exciting new phase for the smart home industry, offering consumers new and improved smart technologies and giving rise to a totally interconnected, easy-to-control environment termed the "smart home."
This innovation looks to continue in the new year with increasingly intuitive products that make life more enjoyable and interconnected. Here are the new smart home products ready to change the way we live in the new year, coming out of the 2019 Consumer Electronics Show (CES).
Laundry made easy
The calendar might have changed, but your laundry needs haven't gone anywhere. Thankfully, smart home technology is making the chore a little easier with LG's Ultimate Laundry Room.
The LG Styler is a first-of-its-kind steam clothing care system certified as asthma and allergy friendly(R) by the Asthma and Allergy Foundation of America (AAFA). The Wi-Fi enabled smart LG Styler reduces wrinkles and odor and refreshes garments with the fastest cycle on the market today — as little as 20 minutes — thanks to the gentle power of pure steam technology. Furthermore, LG TWINWash(TM) with SideKick(TM) pedestal washer, an industry-first innovation for laundry, allows users to tackle small loads that are a big deal and can't wait or wash two loads at the same time.
With LG Styler for daily refreshes, the innovative LG SideKick(TM) mini washer for small loads that can't wait, and LG's award-winning top and front load washers and dryers, the LG Ultimate Laundry Room suite of products can be started, stopped or monitored from anywhere using LG's SmartThinQ(R) app. Users will receive notifications when a cycle has finished, or they can download new cycles, check energy usage and quickly troubleshoot minor issues using Smart Diagnosis. For added convenience, these home solutions can also be controlled with simple voice commands using the Google Assistant.
Smarter home with smart displays
Laundry is just one example of how smart home technology is making life easier. By adding other connected appliances and devices, you can develop a true smart home ecosystem in which seamless integrations produce valuable efficiency. One of the best ways to anchor your ecosystem is with a smart display like the new LG XBOOM AI ThinQ WK9 Smart Display. The advanced smart display builds on the capabilities of a Google Assistant speaker with the added convenience of a touchscreen display and, in partnership with Meridian Audio, delivers high-fidelity sound, precise vocal definition and accurate bass, despite its compact size.
In addition to its audio and video capabilities, the WK9 enables control of other LG ThinQ products such as LG TVs and home appliances, plus more than 10,000 smart devices from over 1,000 brands that work with Google Assistant. By establishing a go-to hub for all your smart home devices, you can increase connectivity and create a fully integrated smart home environment.
Stay connected on-the-go
As innovation continues, smart home technology is branching outside of the home itself. With new products, you can receive notifications regarding your home from anywhere, making sure you never lose touch with the most important things in your life. The first full-screen smartwatch with mechanical hands, the LG Watch W7 allows you to connect and control your smart devices. With two mechanical hands and a micro gearbox, users can enjoy the full WearOS smartwatch experience with the essence and mechanism of a true timepiece. With mobile connectivity, your life becomes easier no matter where you are.
Smart home technology is all about making our lives easier and more comfortable. Whether you're just doing laundry, looking to power your whole home, or even taking that control on the road, new smart home products provide a level of convenience that's changing the way we live.
From Steel to Smartphones, Meet the World Economic Forum's New Factories of the Future
The World Economic Forum today announces the addition of seven new factories to its network of "Manufacturing Lighthouses", state-of-the-art facilities that serve as world leaders in how to successfully adopt and integrate the cutting-edge technologies of the Fourth Industrial Revolution.
The Lighthouses join a group of nine others, which were unveiled in 2018. All were selected from an initial list of 1,000 manufacturers based on their successful implementation of Fourth Industrial Revolution technologies in ways that have driven financial and operational impact.
The wider purpose of the community is to help overcome the practical challenges being experienced by industries in advanced and emerging economies when upgrading technology. Earlier work by the Forum identified that more than 70% of businesses investing in technologies, such as big data analytics, artificial intelligence (AI) or 3D printing, fail to move beyond the pilot phase. In response to this, all Lighthouses in the network have agreed to open their doors and share their knowledge with other manufacturing businesses.
The new Lighthouses represent a range of industries and geographical locations, with four factories located in Europe, two in China and one in the Middle East. Importantly, the list also contains a medium-sized business, the Italian-based Rold. One frequent challenge highlighted by businesses is that they lack the scale and resources to implement advanced technologies cost effectively.
The new Lighthouses are:
BMW Group (Regensburg Plant, Germany): This car plant manufactured approximately 320,000 vehicles in 2018. By using the custom BMW internet of things platform, it incurred time and cost, but the result has been cut the time to deploy all new applications by 80% leading to, among other things, a significant reduction in logistics costs and 5% reduction in quality issues.
Danfoss, Commercial Compressors (Tianjin, China): This factory makes compressors for refrigerators, air conditioning units and other products. By using its full digital traceability system and digital tools such as smart sensors, visual inspection, auto monitoring system etc. to improve quality control, it has improved labour productivity by 30% and decreased customer complaints by 57% within two years.
Foxconn (Shenzhen, China): "Lights off factory" – This factory, which specializes in components for smartphones and other electrical equipment, boasts a fully automated manufacturing process with machine learning and AI driving auto optimization of equipment, smart self-maintenance and real-time status monitoring in smart production. Its Fourth Industrial Revolution-first approach has resulted in efficiency gains of 30% and lowered its stock cycle by 15%.
Rold (Cerro Maggiore, Italy): This 240-employee business makes locking mechanisms for washing machines and dishwashers. As the only SME in the Lighthouse network, its use of Fourth Industrial Revolution technologies such as smart watches, rapid prototyping and digital dashboards has helped improve turnover by between 7% and 8%.
Sandvik Coromant (Gimo, Sweden): This producer of cutting tools and solutions has created a digital thread through its production processes that has significantly raised labour productivity. One example is its 'touchless changeover' which allows design patterns to be changed automatically, even during unmanned shifts.
Saudi Aramco Uthmaniyah Gas Plant (Uthmaniyah, Saudi Arabia): The giant's gas processing plant has become a leader in a number of Fourth Industrial Revolution technologies including the use of Advanced Analytics and Artificial Intelligence solutions via Saudi Aramco Fourth Industrial Revolution Center, the use of drones to inspect pipelines and machinery (cutting inspection times by 90%) and wearable technologies such as digital helmets that help workers cut the time it takes to make inspections and repairs.
Tata Steel (IJmuiden, The Netherlands): This plant of 9,000 employees is putting its people first, creating an Advanced Analytics Academy to help workers come up with solutions to reduce waste, and improve the quality and reliability of production processes. This work has resulted in a significant improvement in financial results.
The Lighthouse programme has been conducted in collaboration with McKinsey. In conjunction with the expansion of the network, the Forum today also publishes a white paper, Fourth Industrial Revolution: Beacons of Technology and Innovation in Manufacturing, which showcases findings from the project to date.
"Lighthouse factories are found in companies large and small, in all industries and regions. Rather than replacing operators with machines, lighthouse factories are transforming work to make it less repetitive, more interesting, diversified and productive. Rather than staying within the factory walls, Lighthouses build a broad innovation system with business, government and civil society. Beyond local pilots, Lighthouses create value and resilience through the supply chain, and agility and responsiveness for customers. Technology, deployed wisely in our manufacturing and production system, can create a better, cleaner world. We hope this network can be a source of inspiration to help break out of productivity stagnation and deliver the maximum positive benefit for society," said Helena Leurent, Head of the Shaping the Future of Production System Initiative at the World Economic Forum.
"These 16 Lighthouses represent a turning point. We are now seeing the start of the second phase, as Fourth Industrial Revolution technologies are penetrating the core of all industries, and our platform of 16 Lighthouses is the clearest sign we have," said Enno de Boer, Partner and Head of McKinsey's Global Manufacturing Practice, which collaborated with the Forum on the project. "However, these leaders have a two-year head start ahead of companies that are still sorting out how to scale. We are running the risk that the value creation will be centered around a few ecosystems, rather than disseminated across entire industries. The race has clearly started."
The extended network of "Manufacturing Lighthouses" will be officially presented at the World Economic Forum's Annual Meeting 2019, taking place on 22-25 January 2019 in Davos-Klosters, Switzerland, and convening under the theme, Globalization 4.0: Shaping a Global Architecture in the Age of the Fourth Industrial Revolution.