Accountability: Real or Flirtatious?
Shakespeare said, "The lunatic, the lover, and the poet are of imagination all compact". He must have been desperate to even bracket himself. In my country, Pakistan, one can safely add, under the obtaining politically chaotic scene, some ruling politicians.The recent oratories by our arch-leaders while addressing large crowds have settled our apprehensions for the worse. The language they speak is incomprehensible, of defeated minds,
waning willpower and manifestly encumbered with heavy baggage of personal guilt. Their efforts to seek crutches through loathsome slogans, which have in the recent history agonizing realities to the contrary, are no longer disguised. With empty hands generally and great sense of loss, their Himalayan blunders are ticking on their conscience like a time bomb. If that is the plight of our leaders, who would wish to grate ones' ears for interpreting their veiled language as well as guilt, even though their misdeeds qualify them to emerge as Shakespeare stuff.
The official behavior of our top guns is perplexing. When there has been no hurdle in achieving good governance and transparent accountability as ship rudders have been in their firm control for years, one fails to comprehend, why the government itself is bent on rocking the boat. Does it aim at churning out yet another slogan of becoming 'siyasi shaheed' (martyr of politics) after the heap of wreckage scatters around them? Such a contemplated slogan would be as repugnant as some of the current ones. Sudden disappearance of the governor, Mr. Salman Taseer from the political scene has left many questions for its own party than to answer by others.
In Punjab, a well intentioned Chief Minister recently broke down emotionally on the rostrum though his blizzard-like reach to the victims and grieved families is known far and wide. Fantastically humane gesture but what he confesses and acknowledges by implication is the prevalence of gargantuan efficiency-jam of entire executive machinery between him and the districts. Who would demand from the bureaucrats setting of high performance standards to nourish 'accountability' in whose departments nothing moves and if something moves, it moves on victims' agonies? Khyber Pukhtoonkhwa, once much cleaner a province, is bubbling with the tales of corruption. Unfortunately the ruling party there is at the worst ever rating nationally as well as internationally despite its claims of bearing the brunt of Taliban attacks in chivalrous ways. Even this stigma could be gulped down for a while but what is frustrating is that the leaders turn around and call the kettle black. In other words, accountability is ordained to remain an orphan.
In Sindh, the accountability is being disgraced in the name of series of 'Bhutto Martyrs' whose blood could possibly be found on the sleeves of their own family beneficiaries. In Baluchistan, ruckus about deprivation of civil rights to the Baluchis dominates without reminding them the responsibility, they owe to the motherland. Expecting initiation of any worthwhile accountability there would be a lunatic's wish. Billions of rupees being siphoned off from the state's coffers, even cheating the pilgrims mercilessly and rampant injustice have become eternal phenomena. Judiciary's interventionist role is commendable but it has to stay short of assuming executive's role per se, particularly after squaring off with ample evidence that Government itself is the sharp wedge to rupture accountability balloon. Army is tight lipped to watch from the periphery. One could guess that fortnightly 'situation brief' from GHQ to the Prime Minister, as a past tradition set by Mohtrama Benazir Bhutto from Gen Abdul Wahid Kakar, must have been discontinued because none in present government has the forte to look into mocking mirror of their own follies. Accountability would therefore remain flirtatious as we never made any serious attempt to seek its virtues. Where is the wrong all about? Have we missed any benchmark of enforcing accountability? Yes, we did!
Sad saga of 1971 was clear red line that should have heralded an era of unflinching accountability across the board. The tragedy of dismemberment was deadly and attributable to our fateful political and military architects, more than the ones commonly blamed for. 'Mukti Bahinis' and Indians were the later entrants to the arena as a factor to hasten the split that we had firmly set on the track decades earlier. Constitution of Hamood-ur Rehman commission was a brilliant idea but soon it lost relevance. It was mandated by the President to find out, "the circumstances in which the Commander, Eastern Command, surrendered and the members of the Armed Forces of Pakistan under his command lay down their arms and…" Undeniably military lexicon does not have the word 'surrender' but it was not a new sting. In 1943 Germans, admittedly the best fighting soldiers, surrendered in even larger number than ours after severely bitten by the vagaries of the extreme weather along with Field Marshal Friedrich Paulus. Similarly, winning the war in erstwhile East Pakistan with severed communication lines and seething hostility all around was inconceivable. In fact, among the prudent echelons, military strategy employed as a possible solution of the crises was reckoned as first casualty. Yet our valiant soldiers fought several pitched battles but were overwhelmingly outnumbered.
On the other hand, with restricted commission's mandate in Post-71 scenario, the politicians were not prepared to give accountability a chance across the board. Because of its partisan spirit and neutral accounts emerging in the mean time world over, people at the helm of affairs shrewdly appreciated that even if axe was wielded successfully on the would-be scapegoat and his accomplices, the accountability would move in next phase to grip their necks, being equally, if not more, guilty of expediting the fall of East Pakistan. Despite riding on the popularity spectrum, political leadership of 1972 chose to let the commission report rot in heavily guarded files for long time.
Had the precedence been established by rolling some heads of linch-pin actors then, the orientation of flirtatious accountability thus far would have been trimmed to its real recourse. Instances of punishing political leadership as well as military hierarchy abound among the states that have moved on the path of justice and accountability, way ahead of us. Romania, Turkey, U.S, Britain, Germany, China, Iran and Russia are a few relevant references who upheld rule of law. Recently Sri Lanka has impressed the world where former Army Chief, Sarath Foneska, who pioneered smashing of the Tamil Tigers' insurgency, has been sentenced on treason charges and stripped off of all the benefits and military decorations, he earned during 40 years of his military service.
The fact is that when governing mechanism, to which power is entrusted, is honest and loyal to the state, accountability becomes tangible. It is the moral strength and unwavering justice that enables the leaders to quash any resistance encountered from criminals as well as mafias. We are certainly at the cross-road with little choice but to enforce real accountability, no matter at what cost. Second benchmark that presents itself right now with heaps of white-collar crimes from treason to high profile murders, corruption and swindle is threatening our survival. "We must reject the idea that every time a law's broken, society is guilty rather than the lawbreaker. It is time to restore the American precept that each individual is accountable for his actions," said Mr. Ronald Reagan whose concern was palpable for his citizens. One wonders if our 'masters' would move by a bit. And if they move, they must commence 'jihad' by roping in the arch-devils first, no matter who they are and move spontaneously downward from top of the pyramid. Enforcement of justice and real accountability is the only panacea for all ills including terrorism that have wreaked havoc on the masses.
The "Neo-Cold War" in the Indian Ocean Region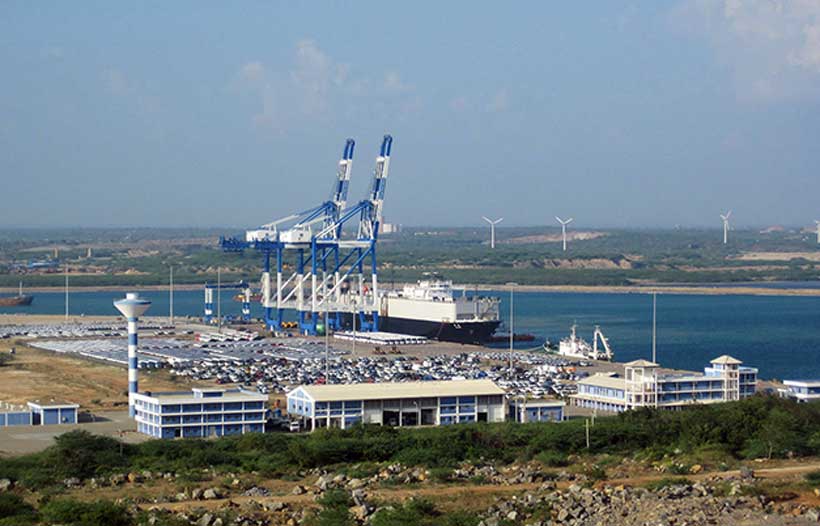 Addressing an event last week at London's Oxford University, Sri Lankan Prime Minister Ranil Wickremesinghe said some people are seeing "imaginary Chinese Naval bases in Sri Lanka. Whereas the Hambantota Port (in southern Sri Lanka) is a commercial joint venture between our Ports Authority and China Merchants – a company listed in the Hong Kong Stock Exchange."
Prime Minister Wickremesinghe has denied US' claims that China might build a "forward military base" at Sri Lanka's Hambantota port which has been leased out to Beijing by Colombo. Sri Lanka failed to pay a Chinese loan of $1.4 billion and had to lease the China-developed port to Beijing for 99 years. Both New Delhi and Washington had in the past expressed concerns that Beijing could use the harbor for military purposes.
The USA, China, and India are the major powers playing their key role in the "Neo-Cold War" in Central Asian landmass and the strategic sea lanes of the world in the Indian Ocean where 90% of the world trade is being transported everyday including oil. It is this extension of the shadowy Cold War race that can be viewed as the reason for the recent comment made by the US Vice President Mike Pence that China is using "debt diplomacy" to expand its global footprint and Hambantota "may soon become a forward military base for China's expanding navy".
According to some analysts, the deep-water port, which is near a main shipping route between Asia and Europe, is likely to play a major role in China's Belt and Road Initiative.
In his book "Monsoon" Robert D. Kaplan (2010), a senior fellow at the Centre for a New American Security notes the following:
[…] the Indian Ocean will turn into the heart of a new geopolitical map, shifting from a unilateral world power to multilateral power cooperation. This transition is caused by the changing economic and military conditions of the USA, China and India. The Indian Ocean will play a big role in the 21st century's confrontation for geopolitical power. The greater Indian Ocean region covers an arc of Islam, from the Sahara Desert to the Indonesian archipelago. Its western reaches include Somalia, Yemen, Iran, and Pakistan — constituting a network of dynamic trade as well as a network of global terrorism, piracy, and drug trafficking […]
Two third of the global maritime trade passes through a handful of relatively narrow shipping lanes, among which five geographic "chokepoints" or narrow channels that are gateway to and from Indian ocean: (1) Strait of Hormuz (2) Bab el-Mandab Passage (3) Palk Strait (4) Malacca and Singapore Straits and (5) Sunda Strait.
While Lutz Kleveman (2003), argues that the Central Asia is increasingly becoming the most important geostrategic region for the future commodities, Michael Richardson (2004) on the other hand explains that the global economy depends on the free flow of shipping through the strategic international straits, waterways, and canals in the Indian Ocean.
According to the US Energy Information Administration (EIA)  report published in 2017, "world chokepoints for maritime transit of oil are a critical part of global energy security. About 63% of the world's oil production moves on maritime routes. The Strait of Hormuz and the Strait of Malacca are the world's most important strategic chokepoints by volume of oil transit" (p.1). These channels are critically important to the world trade because so much of it passes through them. For instance, half of the world's oil production is moved by tankers through these maritime routes. The blockage of a chokepoint, even for a day, can lead to substantial increases in total energy costs and thus these chokepoints are critical part of global energy security.  Hence, whoever control these chockpoints, waterways, and sea routes in the Indian Ocean maritime domain will reshape the region as an emerging global power.
In a recent analysis of globalization and its impact on Central Asia and Indian Ocean region, researcher Daniel Alphonsus (2015), notes that the twists and turns of political, economic and military turbulence were significant to all great players' grand strategies:
(1) the One Belt, One Road (OBOR), China's anticipated strategy to increase connectivity and trade between Eurasian nations, a part of which is the future Maritime Silk Road (MSR), aimed at furthering collaboration between south east Asia, Oceania and East Africa; (2) Project Mausam, India's struggle to reconnect with its ancient trading partners along the Indian Ocean, broadly viewed as its answer to the MSR; and (3) the Indo-Pacific Economic Corridor, the USA's effort to better connect south and south east Asian nations. (p.3)
India the superpower of the subcontinent, has long feared China's role in building outposts around its periphery. In a recent essay, an Indian commentator Brahma Chellaney wrote that the fusion of China's economic and military interests "risk turning Sri Lanka into India's Cuba" – a reference to how the Soviet Union courted Fidel Castro's Cuba right on the United States' doorstep. Located at the Indian Ocean's crossroads gives Sri Lanka the strategic and economic weight in both MSR and Project Mausam plans. MSR highlights Sri Lanka's position on the east-west sea route, while Project Mausam's aim to create an "Indian Ocean World" places Sri Lanka at the center of the twenty-first century's defining economic, strategic and institutional frameworks. Furthermore, alongside the MSR, China is building an energy pipeline through Pakistan to secure Arabian petroleum, which is a measure intended to bypass the Indian Ocean and the Strait of Malacca altogether.
A recent study done by a panel of experts and reported by the New York Times reveal that how the power has increasingly shifted towards China from the traditional US led world order in the past five years among small nation states in the region. The critical role played by the strategic sea ports China has been building in the rims of Indian Ocean including Port of Gwadar in Pakistan, Port of Hambantota in Sri Lanka, Port of Kyaukpyu in Myanmar and Port of Chittagong in Bangladesh clearly validates the argument that how these small states are being used as proxies in this power projection.
This ongoing political, economic and military rivalry between these global powers who are seeking sphere of influence in one of the world's most important geostrategic regions is the beginning of a "Neo-Cold War" that Joseph Troupe refers as the post-Soviet era geopolitical conflict resulting from the multipolar New world order.
IMF bail-out Package and Pakistan
Pakistan may approach IMF to bail-out the current economic crisis. It is not the first time that Pakistan will knock the doors of IMF. Since 1965, Pakistan has been to IMF 17 times. Almost all of the governments has availed IMF packages. Usually, IMF is a temporary relief and provide oxygen for short time so that the patient may recover and try to be self-sustained. The major role of IMF is to improve the governance or reforms, how the ill-economy of a country may recover quickly and become self-sustained. After having oxygen cylinder for 17 times within 5 decades, Pakistan's economy could not recover to a stage, where we can be self-sustained and no more looking for IMF again and again. This is a question asked by the common man in Pakistan to their leadership.  People are worried that for how long do we have to run after IMF package? The nation has enjoyed 70 decades of independence and expects to be mature enough to survive under all circumstances without depending on a ventilator.
The immediate impact of decision to approach IMF, is the devaluation of Pakistani Rupees. By depreciating only one rupee to US dollar, our foreign debt increases 95 billion rupees.  Today we witness a depreciation of rupee by 15 approximately (fluctuating), means the increase in foreign debt by 1425 billion rupees. Yet, we have not negotiated with IMF regarding depreciation of Rupees. Usually IMF demand major depreciation but all government understands the implications of sharp devaluation, always try to bargain with IMF to the best of their capacity. I am sure, Government of Pakistan will also negotiate and get the best bargain.
IMF always imposes conditions to generate more revenue and the easiest way to create more income is imposing tax on major commodities including Gas, Electricity and Fuel. Pakistan has already increased the prices of Gas, Electricity and Fuel. It has had direct impact on basic necessities and commodities of life. We can witness a price hike of basic food, consumer items and so on. Except salaries, everything has gone up. While negotiating with IMF formally, we do not know how much tax will be increased and how much burden will be put on the common man.
We believe, our rulers know our capacity and will keep in mind the life of a common man and may not exceed the limit of burden to common man beyond its capacity. We are optimistic that all decisions will be taken in the best interest of the nation.
It is true, that Pakistan has been to IMF so many times, so this might be a justification for the PTI Government to avail IMF package. But, there are people with different approach. They have voted for change and for "Naya" (new) Pakistan. They do not expect from PTI to behave like previous several governments. If PTI uses the logic of previous governments, may not satisfy many people in Pakistan.
Especially, when Pakistan was in a position to take-off economically, we surrendered half way, may not be accepted by many people in Pakistan.
The government has explained that other options like economic assistance from friendly countries was also very expensive, so that they have preferred IMF as more competitive package. I wish, Government may educate public on the comparison of available options, their terms and conditions, their interest rate, their political conditions, etc. There might be something confidential, Government may avoid or hide, one may not mind and understand the sensitivity of some of the issues. But all permissible information on the terms and conditions of all options in comparison, may be placed on Ministry of Finance's website or any other mode of dissemination of knowledge to its public.
Against the tradition, people of Pakistan have voted Imran Khan, who so ever was given ticket of PTI, public has voted him or her blindly in trust to Imran Khan. A few of his candidates might not be having very high capabilities or very good reputation, but, public has trusted Imran Khan blindly. Imran Khan is the third most popular leader in Pakistan, after Jinnah the father of nation, and Zulfiqar Ali Bhutto, the Former Prime Minister of Pakistan in 1970s.
People of Pakistan have blindly trusted in Imran Khan and possess very high expectations from him. I know, Imran Khan understands it very well. He is honest, brave and visionary leader and I believe he will not disappoint his voters.
Now India denies a friendly hand: Imran Khan debuts against arrogant neighbors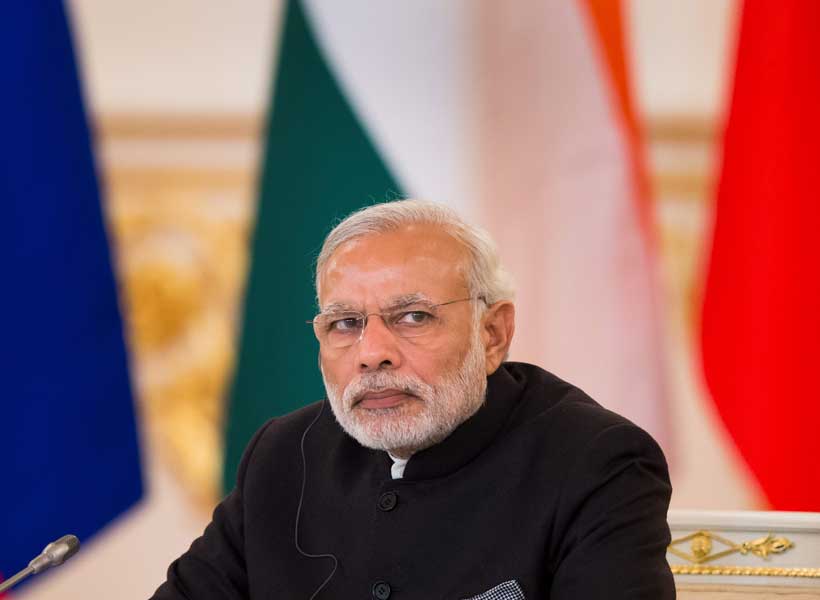 Imran Khan is facing the brunt for overly appeasing its arch rival-India. On September 22, Khan tweeted that he was disappointed over India's arrogant reply to resume bilateral talks in the UNGA and that he had encountered many "small men" in big offices unable to perceive the larger picture.I am observing a south Asian order changing with Khan's rise in Pakistani politics. We in Nepal need to grasp the possible reality before circumstances shall engulf our interests.
Observation 1
Narendra Modi was undoubtedly "The Prince"of South Asia from Niccolo Machiavelli's 16th century classic political narrative. I sense the old prince acting in distress over the rise of a new one. Imran Khan's invitation for a ministerial level meeting in New York; amidst the eyes of foreign diplomats could not have been a better approach by Pakistan in a long time. Instead, Indian foreign minister, Sushma Swaraj dismissed the offer, blaming Pakistan's double standard in killing Indian forces and releasing Burhan Wani's (India's terrorist and Pakistan's martyr) postal stamps. Khan did not sanction the postal release, but as the Prime Minister of Pakistan, he must be held accountable for failing to stop the killings,just when talks were supposed to happen. He should have addressed the highly sensitive Indian government. But, I do empathize with Khan's statement, "small men in big offices"; as he clearly outlined the exact problem. He directly called upon the Indian government to think bigger and escape circumstances to solve historical problems. Narendra Modi has developed a new rhetoric these days; that India is not going to keep quiet over Pakistan's actions. It fits the nature of Machiavelli's Prince as an authority which can maintain national virtue. Unfortunately, I do not buy Modi's rhetoric. The Prince has come a bit late in his tenure to act for Indian virtues. I am sure many at the UNGA would have noticed India's apprehension in the same manner. I suspect that the ex-prince is facing insecurities over the fear of losing his charisma. Nepal, in particular was charmed by his personality when he first visited our capital, with promises that flooded our heart. And then, we faced his double standard; right after the massive earthquake in 2015. Nobody in Nepal will sympathize with Swaraj's justification of cancelling the meeting.
Observation 2
Let me explain the source of insecurity. Modi has thrived by endorsing his personality. A tea man who worked for the railways under great financial hardships, became the poster man of India. He generated hope and trust that his counterparts had lost over the years. His eloquent stage performance can fool the harshest of critics into sympathizing his cause. People have only realized later; many macro economists in India now argue that demonetization was, perhaps, one of the worst decisions for India's sake. Narendra Modi is India sounds truer than Narendra Modi is the Prime Minister of India.
Imran Khan, a former cricketer does not spring the same impression as Modi. Khan, a world champion in 1992, is known for his vision and leadership in Cricket. Comparatively, Khan does not need to sell his poster in South Asia. He does not cry over his speeches to garner mass euphoria. Ask anybody who's into the sport and they will explain you the legend behind his name. I suspect that Modi has realized that he is going to lose the stardom in the face of Pakistan's newly elected democratic leader. After all, the Indian PM cannot match Imran's many achievements in both politics and cricket. I suspect that Modi has realized the fundamental difference in how his subjects inside India and beyond are going to perceive Imran's personality. I expect more artificial discourses from India to tarnish Imran's capabilities.
Nepal & Pakistan
You will not find Pakistan associated with Nepal so often than with India. Frankly, Nepal has never sympathized with Indian cause against Pakistan. We have developed a healthy and constructive foreign relations with the Islamic republic. However, there has always been a problem of one neighbor keeping eyes on our dealings with another. Indian interests have hindered proximity with past governments. Now, Imran Khan has facilitated the platform for deeper relations. He does not carry the baggage of his predecessors. He is a global icon, a cricket legend and a studious politician. He is not the result of mass hysteria. Imran Khan has pledged to improve Pakistan's economy, reinstate foreign ties and boost regional trade. For me, he is South Asia's new Machiavellian prince; one that can be at least trusted when he speaks.