Pakistan's Case of Diplomacy and Glacier Conks
Roedad Khan, quoting him as a metaphor for any Pakistani, has burnt himself out, at least proverbially. His passion remains stuck with stark disappointments as he yearns to see our 'Quaid's'(founding father) dreams as achieved.
Several icons from our civil society including journalists would soon be hunch-backs under the heap of scandals they expose about massive corruption, nepotism and state conspiracies, to the verge of proving the gluttons committing acts of treason. However, our federal top guns remain soaked in their unholy hobbies on the trajectory of their ill founded domains. Instead of fishing for clues for recovery from public opinion through the media, their genius is consumed by the devices to go more lethal and ambitious in wicked pursuits. In the mean time, our judiciary has been inundated with the burden of their responsibility to often act unilaterally but brilliantly when state's institutions' functional credibility is not characterized by their service to the people but by self-glorifying their misdeeds. Where such comparison is within the 'corrupts' in competition, the magnitude and tainted colossus of these monsters become immeasurable. It would be absolutely fair to exclude Army from this ominous bracket.
Federation functionaries have the tongue in their cheeks to clamor that democracy is threatened in Pakistan. Wikileaks has thoroughly exposed them as if they are hanging by a cliff and seeking rescue from the external collaborators. The dramatic irony in the whole issue is that the 'cliff' is their own making to provoke sympathies among our allies of war on terror. Pakistani coalition government, thoroughly vulnerable to blackmail by its own constituent allies, has devised a nefarious strategy to gobble up themselves and extend absolute impunity to their accomplices. They, amidst the volleys of mutual barbs, cling to each other because they are desperately in the need of a continuing empire to mop up their sins.
Once this humbug goes on, our foreign policy brains have been lax wittingly and unobtrusively from the public eyes on several crucial issues of international relations, which crystallize through the conduct of diplomacy, 'as a policy instrument possibly in association with other instruments such as economic or military force to enable an international actor to achieve its objectives' (Baylis & Smith). Thanks to globalization, we are not only an international actor but the geo-strategic location endows us with tremendous significance. If the diplomacy wizards do recognize our inherent vitality which is doubtful, one thing is sure that their recognition has not been supplemented with adequate exterior maneuvers. Our stance is mercurial and not commensurate to the challenges. We tend to buckle under the weight of national and international issues to keep ourselves well aligned to the wishes of external factors which push us to the pitfall of erroneous decisions when our indigenous failings are in no dearth.
Our government attempts to project its weight by ridiculing other pillar(s) of state despite knowing that our deeds or misdeeds are picked up by international community faster than we do, being cast in a crystal. When Army asserted that we would defend our borders employing all means available, certainly it was aimed at India with whom there have been three wars since independence in 1947. However it was not meant to negate the spirit of diplomacy and freedom of dialogues option with our eastern rival. Rather it meant reinforcing the dialogue diplomacy with military support in tandem to lend our negotiations a position of advantage. None else than our ruling party spokesperson spew out a firm denial that these were not the government views, at colossal detriment to the conduct of successful diplomacy.
Mr. Asif Ali Zardari calling Kashmiri freedom fighters as terrorists from as responsible a platform as that of 'President' and offering withdrawal from Siachin Glacier in 2008 and 2010 respectively, made our adversary's stance more stubborn. Did he know the extent of damage he inflict to our foreign policy, strategic implications for India and advantages that accrue to Pakistan when we keep the bull locked by the horns in Siachin with perhaps much lesser comparative, though considerable, cost in men and material? His statements were not only antithesis to the basics of the diplomacy dynamics but also of our valiant men's and officers' sacrifices, literally crouching like Dr. Iqbal's (Poet of the East) legendary 'shaheens' (eagles), gasping for each breath, yet resolutely perched on the rocks above 20,000 feet. On the contrary, India has not budged an inch from its reticence beyond fascinating colloquialism occasionally over Kashmir as well as Sir Creek. Instead it has launched a well orchestrated effort to encircle and isolate Pakistan from Afghanistan, the West, Japan, Russia, China, and Middle East. Recognition of India's role in Afghanistan by U.S., European Union and Russia is a direct set back to the conduct of our foreign policy. Already India is being accused of fomenting instability in Pakistan's south-western province, Baluchistan and funding a segment of Taliban. Some dissident leaders' trails by our intelligence agencies are reported to have confirmed this hypothesis. Thus when India claims it stakes for having a role in Afghanistan, it is crystal clear what she exactly means.
India played Mumbai card very shrewdly, depicting Pakistan backing and actively supporting the tragic episode once its voices even feeble, are heard loud and clear for an obvious advantage of its much trumpeted democratic platform versus Pakistan. Murder of 93000 Kashmiris so far has not been able to move the world conscience that seems to be pushed by commercialism more than philosophy of pursuing peace. For the major powers, India is a prolific trade partner and worth billions dollar arms market as well. On our side is a dark picture. Pakistan run by a dictator for nine long years from 1999-2008 has been ravaged beyond repairs. Wikileaks disclosure about Israeli leadership's continuing concern for President Musharraf's safety and well being explains the entire myth of his millions dollar bonanza; he is now reaping under the guise of 'enlightening' lectures in the West. During his rule, his meetings with Israeli top functionaries are no secrets. The only country declared off limits by Pakistani passport, unfortunately, is Israel. The printed warning it carries 'this passport is valid for all the countries of the world except Israel' had obligated him by implication to refrain from such honey-mooning but flouting the norms and ethics had been his favorite slushy slippery ground that he has yet to answer when cold hands of justice would reach him. Not only toppling but throwing a democratically elected Prime Minister, Mr. Mian Nawaz Sharif and the bonafide Chief of Army Staff, Gen Khwaja Zia-ud-Din into black dungeon are the major charges against him, among dozens of other allegations of heinous crimes, he is not likely to wade through clean. How one would have expected such a con man to have stood for national interests? Unfortunately the successor government is also incapable and bent upon adding insult to the injury. Amidst lurking disenchantment of the masses, Pakistan failed to cash upon the vital evidence emanating from Indian sources about setting 'Samjhauta Express' ablaze in 2007. The complicity of Indian government officials, in firebombing Pakistan bound train near Panipat (India), with the Hindu terrorists is undeniable. Charred bodies of sixty eight Pakistanis were pulled out and fifty two were injured, most of them critically.
Analysts in India also remembered the moments of the tragedy that preceded it by five years in 2002 at Godhra railway station in Gujarat (India). No evidence could prove that fire attack was preplanned by Muslims when fifty Hindus were killed. One thing is sure that the magnitude of revenge which the majority Hindus unleashed over Muslims next morning was unprecedented. They burnt them alive and killed about 2500 of them. The state's machinery deliberately stood by, watching the human carnage till there were ashes and stench all around. Mysterious then and later also, the candidate of extremist Hindu party, BJP, which thrives politically on the heaps of hatred towards Muslims, had clean sweep in the coming election. Many observers believe that the train massacre was stage-managed to the logical conclusion, which was consummation of BJP victory. In India such treachery, when it comes to Muslims, is never surprising. Recent comments by a senior Indian Congress leader, DigVijay Singh, likening Indian RSS and BJP hatred for Muslims to that of Nazi's against Jews, is a stark reality and stigma, BJP carries.
Pakistanis could hope with a sense of loss from our policy wizards that these tragic events could be brought up as an effective counter-lever to parry off Mumbai scathing and consequent dent to our image among the comity of nations. While Mumbai massacre rumbles every now and then, our diplomats perhaps are not even mindful of the butchery meted out to Muslims in India, including Kashmir. Such are the short memories on our side. Absence of flurry of publicized diplomacy offensives usually means all quiet on this front to suggest that our policy pundits are gripped by inertia or inert dreams. Compromises are not welcome because we would be led to demolishing our crucial geo-political pivots. On the other hand we are clear about the hypothesis that India needs peace more than us. It does not need a genius to guess but simple arithmetic that Indian stakes in peace are much more monumental than Pakistan. Yet the reality predominates the scene for both the neighbors that peace-making is the only way through. It should be driving both sides crazy that it has remained elusive for sixty three years until now. While talking to an eastern TV channel, Indian Prime Minister, Mr. Manmohan Singh talked of responding and readjusting to global trends towards multi-polarity and managing the regional environments in Asia in a manner which enhances peace, security and overall development of our societies. He asserted that it is incumbent on all countries of the region to build cooperative partnerships. It is a paradox that in real dynamics of international relations, he appears excluding India from 'incumbent on all countries of the region' clause about matters relevant to Pakistan.
India has persisted in achieving threatening posture. She has secured a base in Tajikistan and is doing thriving business in Kazakhstan in energy sector despite presence of a very tough and competitive rival, China. Ajay Patnaik rightly boasts, "Two landmarks signified India's changing approach. In November 2003 India agreed to renovate and upgrade the Ayni air base in Tajikistan. In August 2005 Indian state-owned company ONGC combined with Mittal Industrial Group to form ONGC Mittal Energy Limited (OMEL) to acquire energy assets in Kazakhstan". What laurels have we achieved despite our territorial contiguity with Central Asia? Dr. Azmat Hayat Khan, Vice Chancellor, University of Peshawar, is rightly bewildered to observe that in Central Asia, India is every where. While he does not deny their privilege to be there, he maintains, Pakistan is nowhere.
Potentials of the land mass, Pakistan, as a bridge to satiate Indian energy-thirsty but booming economy remain precious bargaining chips during negotiations with India. Transit trade relaxation from Afghanistan to India and Turkmenistan-Afghanistan-Pakistan-India (TAPI) Gas Pipe Line agreement are some hasty if not ill-thought moves that have left us empty handed when we had an alternative to flaunt Gwadar outlet for the sake of diplomacy. With our hind view about the quality of Indian diplomacy that is consistent and vibrant, at some point in time, we would again be cornered by her as in Afghanistan, and now for Siachin Glacier where India has picked up 'environments degradation' card to force our forces pull-out on us. It also shows how India manipulates universal trends to its advantage. Indian burgeoning defense budget and attempts to ditch our economy by choking off rivers inflow prove its relentless pursuits to strike at our survival roots. On the contrary, our foreign office apathy of not launching diplomatic blitz for effective resolution of mother-of-all disputes (Kashmir) is intriguing. Our moral ascendancy has been rendered redundant at international level when poor and reluctant campaigning has resulted in our faltered stance, with emerging impression at times that we are about to ditch Kashmir issue. President Musharraf's claim to justify Kargil misadventure that it brought Kashmir Issue to the world focus, could not have been more repulsive and loathsome. On the other hand India successfully invaded Junagadh, Goa, Hyderabad, Kashmir and clipped off our wing to the East in 1971 to become Bangla Desh. Through effective diplomacy it has not only managed to wipe off its sins of aggression but has become a standard bearer of the largest democracy in the world. Having licked off its claws after several territorial hunts, it now purrs, a stance more lethal to secure Energy Bridge to link with Central Asia in the absence of which it's ardently perceived global role would remain a pipe-dream. Playing to Indian tunes, we are eager to oblige without ever exploring the ramifications that would accrue for Pakistan.
The bottom line of the debate is not that diplomacy doors be shut off but made more responsive with cutting edge. An edge that is not reactionary but preemptive, far sighted and to engage our adversary on forward foot. Before the two sides line up nuclear armaments for a devastating conflict in the wake of deep rooted mutual frenzy, there is a need to mobilize world opinion to avert another holocaust. UN silence on this issue, despite the existence of plebiscite-supporting resolutions in its archives, is certainly lamentable. It is also reality that diplomacy in 21st Century is far more complicated particularly when convergence of national interests of the major powers is a foregone conclusion in this region. Yet our foreign policy 'gurus' are perhaps not putting the diplomats stationed in our embassies abroad to the optimum utilization whose performance had been traditionally dismal, some exceptions notwithstanding. They may have been led to complacency and lavish lethargy by innate greed but the irony is that no specific goals are given to them to shoulder-push our national interests to fruition. At the same time our government has to recognize that diplomacy, though largely concentrates on international issues, draws succor from state's internal environments. If the state remains laced with corruption, nepotism and horrible governance, diplomacy limps everywhere it tries to project itself being on fragile roots. Successive failures to plug the yawning gaps would subject us to agonizing arm-twisting by India in sync with other stake holders to squeeze more and yet more from our clattering skeleton As the word 'Conk' means a blow to the head, one would implore the rulers to save us from such deadly blows. Conversely 'conk' also means fungus growth on decaying wood. One would pray, Pakistan is not destined to such doom.
The writer is a defense analyst and member of WSN International Advisory Board with doctorate in International Relations, ( makni49@hotmail.com)
(An abridged version, of this opinion article appeared in The News International-Pakistan, 22 December 2010)

Secularism in India: Disparity in theory and practice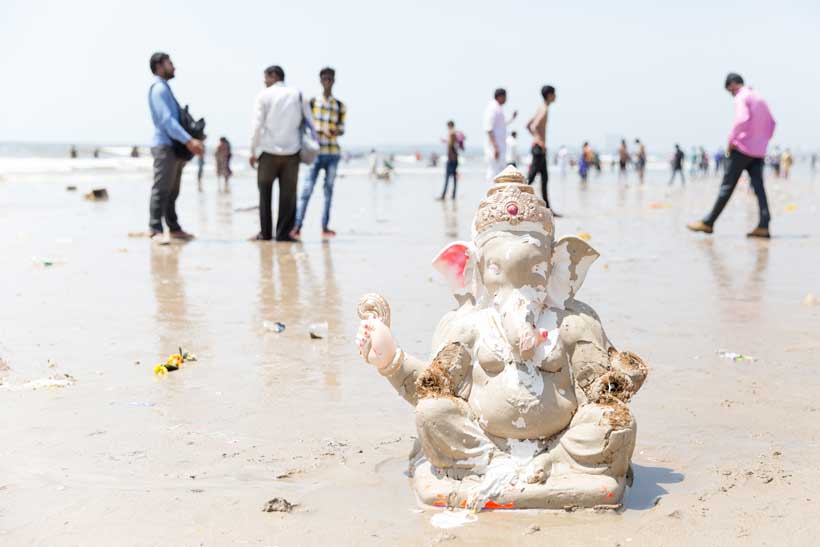 Authors: Areeja Syed and Kinza Shaheen*
Secularism is adopted by most of the contemporary states. The three intrinsic principles of secularism are freedom of belief, that every person living in that particular state has his own belief system and he can believe and worship any God, second is the institutional separation and third is the 'no discrimination' on the basis of religion. The largest democracy of the world, India claims to be a secular state. There were various reasons to declare a state as a secular, in which one was domestic reasons and other was global. If we talk about the internal reason, we know that most of the people in India follow the religion of Hinduism, but apart from Hinduism there are many religions such as the Islam, Sikhism and Buddhism etc. The state of India declares itself as a secular to get the support of the heterogeneous population. As far as the global reason is concerned, India proclaims itself as a secular state to portray a positive image in the world.
Secular means equality, so in western states it depicts a positive image that these particular states have equality for every individual. For that reason, India following the notion of the western states declared itself as a secular state. However, the record of India in religious bigotry is quite disappointing. Minorities are not enjoying equal rights as enjoyed by the Hindus in India. It is adopting the policies of 'Hindutva' which shows the dominance of Hindus in every walk of life. On one hand it portrays a secular image to the world and on the other hand minorities like Muslims are beaten and even killed to eat the beef. Beef is one of the favourite hilal meals of Muslims. Moreover, most of the Muslims have businesses that are directly and indirectly related to the livestock. They slaughter the cows and make a living. Ironically, Muslims are being beaten by the Hindus either on the slaughter of cow and eating of beef. A lot of beef shops had been burned by the radical Hindus. They generate limitations on the Muslims to slaughter cows. How India could claims to be a secular state if a minority individual could not practice his own religion. The Indian media also added fuel to the fire by just giving biased and one sided stories in favour of extremist Hindus.
The ruling government of BJP is also silent over that biasness for the cause that there is Hindu majority in India and if they do anything to protect the rights of minorities, it will make Hindu fanatics discontented and they will lose their vote banks, they think rational too in terms of political gains. Francis Schaeffer says that just showcasing secularism is a more dangerous than the clear-cut discrimination. There are exceptionally stumpy numbers of political representations of Muslims in the politics.
Question arises that being the 2nd highest population of India, why much Muslims are not representing the Indian government? Kashmir is one of the major examples of human rights violation. Each day Muslims have been targeted by the radical Hindus. Indian military is killing the Kashmiri youth on daily basis. Most of the time, Kashmiris have to live under the curfew. However, curfew is the element of a dictator and an authoritative regime. The democratic and secular states view curfew as a violation of human rights. Since 1947, India remained unsuccessful to establish it writ over the Jammu & Kashmir. And so, India is adopting barbaric tactics to get hold of Jammu &Kashmir. Indian forces are making use of Pallet guns against the civilians. Incidents of braid chopping and rape of Muslim girls by the extremist Hindus and Indian forces are rising up. But the world has closed its eyes over the human rights violation in Jammu & Kashmir because India is emerging as an economic giant in the international forum. The International community is quiet interested in India due to its growing economy, its geopolitical location and a number of other elements. That is why; states are silent over the atrocities of India in Jammu & Kashmir.
The human rights violation in Kashmir gives an incentive to the freedom fighters to take up weapons to defend their rights. One can analyze this from two dissimilar perceptions. One is the discriminative behaviour of the state with that individual (who became freedom fighter later) which compel him to be a freedom fighter and fight for himself and his family, and second refers to the historical background of that individual, from how much sufferings he sees in his childhood on him n his family, that psychologically disturbed him and he had that thinking from his childhood that he will take the revenge when he grew up. In both of situations, India is solely accountable and responsible for creating Freedom Fighters in the Region.
Dissatisfied with the curfew and killing India is taking the territory of Jammu and Kashmir under the legal pretext to maintain its image as a democratic and secular state. On August 5, the President of India Ram Nath Kovind issued a presidential order to make applicable the provision of the constitution in the Jammu & Kashmir. The presidential order was approved by the parliament in a resolution. On August 6, 2019 the president nullify the article 370 of the Indian constitution that provides special status to the Jammu& Kashmir territory. With the nullification of the article 370, non-Kashmiris will be allowed to purchase land in the disputed territory which is likely to change the demographic of the Jammu Kashmir. India is targeting the minorities through such kinds of tactics to serve the interests of the Hindus. Democracy and Secularism gives equal rights to the citizens without creating discrimination on the basis of religion, colour and creed. If India continued the policies of persecution against the minorities than it will create further security problems for it. More and more people will take up weapons against the state when they see that state is backing the atrocities. It will lead India at the brink of collapse. If India treat everyone equally then it will also diminish the anger of freedom fighter and there will be no reason for unequally treated people to struggle against government. Hence Indian government need to look into this state of affairs in a quiet serious method or else in the Indian government will be responsible for the disputes and which will deteriorate their international image too.
*Kinza Shaheenhas done M.phil in International Relations from Comsats University Islamabad.
Chandrayaan-2 was really a failure, but for whom?
Before leaving Pakistan I had written an article "India's Space Diplomacy in 2017: Where Pakistan Is Standing?" published in Weekly Technology Times. In that article I highlighted the fundamental shift in how nations manage their international relations beyond the classic diplomacy and the attitude of Indian government/ISRO for technological capabilities in outer space as an effective tool of foreign policy. Additionally, I also compared the SUPARCO (subcontinent's oldest space agency) with ISRO in term of satellite launching and producing technology and how the focus of SUPARCO became countering India, rather than explore and investigation, research and development. That attempt was not only to draw attention towards the use of space dexterity to expand diplomatic influence to achieve Pakistan Space Vision 2040, but also soft power projection. Surprisingly, I received mixed comments from fellows and readers in the context of "patriotism".
The core motive to pen-down this article is to highlight the quote of Prof. Dr. Abdus Salam "Scientific thought and its creation is the common and shared heritage of mankind". Let's have a look on Chandrayaan-2 – Chandrayaan-2 was an Indian lunar mission that was supposed to go where no country has ever gone before (the Moon's South Polar Region). According to ISRO official credentials, "this mission will help us gain a better understanding of the origin and evolution of the Moon by conducting detailed topographical studies, comprehensive mineralogical analyses, and host of other experiments on the lunar surface. While there, we will also explore discoveries made by Chandrayaan-1, such as the presence of water molecules on the Moon and new rock types with unique chemical composition. Through this mission, we aim to: (1) expand India's foot print in space; (2) inspire a future generation of scientists, engineers, and explorers; (3) surpass international aspirations".
Launched on 22 July 2019 from Satish Dhawan Space Center on Sriharikota Island on an ISRO Geosynchronous Satellite Launch Vehicle (GSLV) Mark III. The lander-orbiter pair went into an initial elliptical, earth parking orbit, followed by a translunar injection on 14th August. The pair entered lunar polar orbit on 20th August. Subsequently, the lander and orbiter separated on the 2nd September. The orbiter evolved into a circular polar orbit and the Vikram lander maneuvered into orbit with a plan to land on the surface in the high latitude areas near the South Pole. On 7th September contact was lost during the descent at an altitude of approximately 2 KM. The ISRO officials said that the spacecraft stopped communicating with Earth when it was within 1.3 miles of the lunar surface. Though contact with the Vikram lander was lost, the orbiter going around the moon and will carry out experiments over the next year.
On the eve of 7th September, several scientist, technologist and general public were eagerly waiting for the Vikram lander to land on the Moon's South Polar Region. Even though, the communication between the orbiter and lander was lost, ISRO, Indian scientists and engineers received appreciation and support for their efforts around the globe. Gauhar Raza, an Indian scientist, Urdu poet and social activist said, "The objective of the Chandrayaan-2 will be solved by Chandrayaan-3. A lot of lessons has been learnt this time and we will definitely master the technology of the lander in the coming future".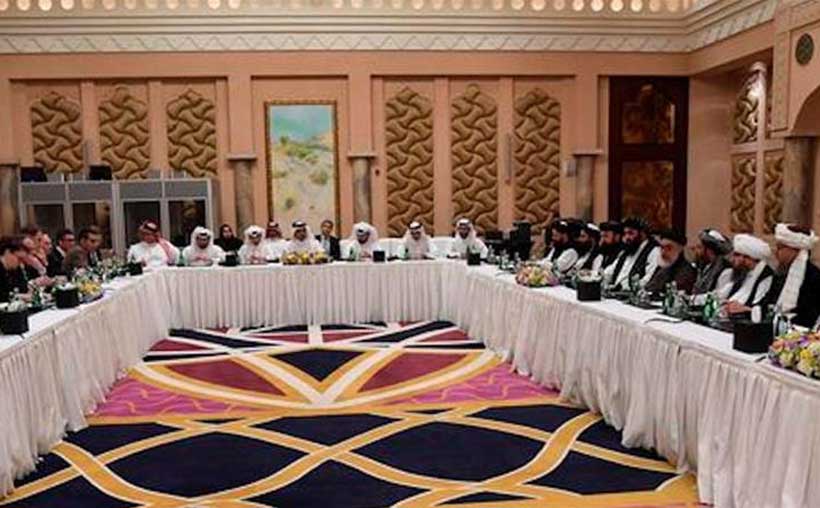 Unfortunate! Very Unfortunate! Afghan Peace Process suffered a set-back. Trump-Administration has announced a halt to a peace deal and canceled all engagements with the Taliban. Although the draft of the peace-agreement was finalized and was almost going to be signed very soon. The peace talks were initiated by the Trump-Administration and wanted to reach the deal before launching his campaign for Presidential Elections to be held next year. President Trump's eagerness for the peace deal was very much obvious as it will have an impact on his elections.
As a peace deal, the Afghan Taliban will provide protection to the Stroop's withdrawal and facilitate a safe and honorable exit. In return, the Taliban will get American political and diplomatic support to form a Government. The whole world was happy with the expected deal, as it will ensure a peaceful and stable Afghanistan. Some of the nations were keeping eyes on the reconstruction of war-torn Afghan as a big business opportunity and others were happy as stable Afghanistan may facilitate trade routes among the neighboring countries and generate new avenues of economic activities. The whole region was dreaming about prosperity and peace.
Roots of cancelation of the peace process go back to many aspects. First of all, it was President Trump's personal initiative, aimed to gain scores for Elections, however, military leadership was not on board completely. There were many different voices on this issue within the US-Administration. Even, Special representative ZalmayKhalilzad and Secretary of state Pompeo were not on the same page.
On the domestic front inside Afghanistan, there were also some issues such as the current Government of Ashraf Ghani and previous Hamid Karzai were not sincere for peace talks with the Taliban, as they see no future for themselves in the Taliban Led future government in Afghanistan. Northern Alliance was also not accepting Taliban supremacy and was resisting Peace Talks.
There were also few international players too against the peace in Afghanistan. Israel and India were exploiting instability in Afghan in their favor and were afraid, once there is a peace and stability in Afghanistan, they may not be able to exploit Afghan Territory against any mischievous purpose.
I believe cancelation of the peace process is a temporary phase only, it is just reaction or over-reaction to the bombing which killed American soldier recently. Once, the US-Administration will think rationally, they might compare, the trillion-dollar spent in Afghanistan and sacrificed precious lives in 18 years long war in Afghanistan, versus the net gains on the ground, will change their minds. I think a small price for peace, which saves huge money and big disasters, is worth consideration. I hope, a new comprehensive initiative may be launched soon, which should incorporate all factors offering resistance to Afghan peace. The way forward is only reconciliation and peace. War was not a solution and will be not a solution in the future.
Afghanistan was not conquered by the British, when the British Empire was at peak of its powers and has colonialized almost half of the world "Sun never sets in British Empire". Former USSR, could not sustain its occupation in the 1980s and finally have to withdraw its troops. The US after fighting 18 years, using all lethal weapons, latest technologies, best-trained troops and all possible resources from its allies too. Spending trillion dollars, sacrificing precious lives and still could not gain any obvious victory on the ground. It was the Taliban, who controls major part of Afghanistan. The actual pillar of the power in Afghanistan was the Taliban. The puppet government of President Ashraf Ghani or Hamid Karzai were having no say inside Afghanistan and were irrelevant.
There is an international consensus for peace in Afghanistan, the regional powers were extending full support to Peace in Afghanistan, It is the right time to achieve Peace in Afghanistan, If missed this opportunity, may harm Afghanistan, and the region as well as other stakeholders too.
I believe, it is time to think wisely and move smartly, the way forward is negotiation, diplomacy and political solution only. A stable and peaceful Afghanistan is in every body's interest. Reaction or over-reaction may serve the objectives for enemies of Peace and enemies of Afghanistan only.