India-Pakistan ties: Are there any realistic possibilities of reviving engagement?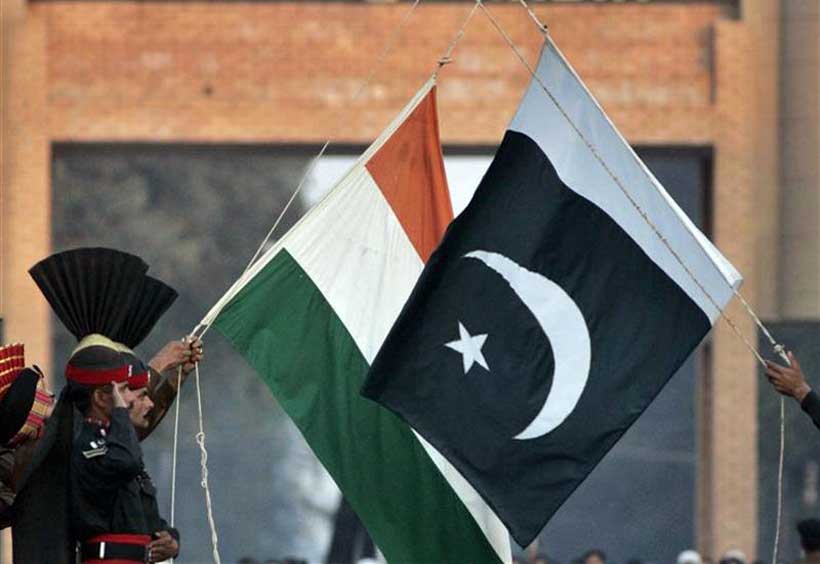 Two interesting developments have taken place in recent weeks. Firstly, a report submitted by standing committee on External Affairs recommended the resumption of engagement between both countries, without allowing spoilers to dictate the bilateral relationship between both countries. While unequivocally stating that engagement between two neighbors can not be suspended indefinitely, the report also advocated  an incremental approach towards the resumption of engagement.
Said the report:
'The committee would recommend an incremental approach to such a resumption of the dialogue process by starting with less contentious issues.'
While broadly concurring with the recommendations of the Standing Committee, the Indian government stated that the quest for peace and resolution of outstanding issues was only possible in an 'environment free from terror, hostility and violence"
Jammu and Kashmir Chief Minister, Mehbooba Mufti whosePeople's Democratic Party PDP, which currently is in power in Kashmir, is part of the BJP (Bharatiya Janata party) led NDA (National Democratic Alliance) also spoke in favour of resuming dialogue with Pakistan. While addressing a gathering at the mausoleum of her father,and former chief minister Mufti Mohammad Sayeed, the Jammu and Kashmir CM stated:
"Resumption of dialogue between India and Pakistan is the only way forward to end the bloodshed in Kashmir."
While addressing the State Assembly on January 10, 2018 Mufti again batted in favour of dialogue between both countries:
"Resumption of dialogue between India and Pakistan is the only way forward to end the bloodshed in Kashmir," she said.
It is highly unlikely, that any significant moves are likely to be made towards resuming engagement between both countries. Pakistan will go into election mode very soon, and even otherwise the current civilian government led by ShahidKhaqanAbbasi is not really in control. Post the elections of 2018, a PML-N Government led by Shahbaz Sharif, may be in a better position to reach out to India.
On the Indian side, PM Modi has numerous domestic challenges, and given the current narrative and atmosphere, it is highly unlikely that he will resume engagement with Pakistan. Before the Parliamentary elections of May 2019, there are a number of state elections, where national security issues may not be the decisive factor but they do matter. One of the states which goes to elections in December 2018 interestingly is Rajasthan — a state which shares borders with Pakistan.
Both sides, India and Pakistan, would do well to pay heed to the recommendation of the Standing Committee about adopting an incremental approach towards engagement. Former PM, Dr. Manmohan Singh who has been criticized on more than one occasion for being weak and soft on Pakistan, may not have been great at symbolism, like his successor, yet he never completely shut the doors of engagement, and adopted an incremental approach. While a lot has been written and said about how Dr. Singh and Musharraf were close to reaching a settlement on contentious issues including Kashmir. It would be pertinent to point out, that the period between 2011-2014 was successful in terms of economic engagement. This period witnessed a number of interactions between high level officials from both sides, upgradation of the border infrastructure at Attari (an Integrated Check Post was set up with an eye on giving a fillip to bilateral trade between both countries) and a rise in bilateral trade.
Then President of Pakistan, Asif Ali Zardari, during his meeting with former Indian Prime Minister, Dr Manmohan Singh in New Delhi in April 2012, spoke about the dire need for both countries to de-hyphenate economics from politics, and follow an approach similar to that of India and China. Zardari reiterated the point, that while New Delhi and Beijing, have numerous political differences, these differences have not come in the way of economic linkages between both countries. Here it would be important to point out, that post the Doklamstand off in 2017, there were signals of economic relations between both countries suffering with India imposing restrictions on the important of Chinese goods such as tyres, tempered glass and toys.
If both countries are to revive engagement, and ensure that it is successful. It is important, to focus less on personal chemistry, and more on concrete issues ,and identify specific areas of economic cooperation as well as  people to people linkages, which are doable.
Second, there can not be a blow hot, blow cold approach. Personal visits by leaders, and meetings between senior government officials should be avoided. Excessive media attention and hype ensure that such efforts fail. Instead, it is better that engagement between junior officials is encouraged.
Third, engagement at the sub-national level is important. In the past, the two Punjabs have played a positive role in improving ties between both countries. Efforts should be made to rekindle economic and cultural linkages between both provinces. While currently, the situation may not be conducive, post the elections of 2018 it may not be a bad idea for the Chief Ministers of both the Punjab's to explore possible linkages. The Chief Minister of Punjab, Captain Amarinder Singh (India) had also mooted the idea of selling surplus power to Pakistan. While the Indian Prime Minister, Narendra Modi did give approval to this idea, it could not go ahead because of tensions between both countries. Interestingly in November 2017, Shahbaz Sharif, CM of Punjab (Pakistan) in a letter to Captain Amarinder Singh had also proposed that both sides jointly combat the issue of smog and pollution. In the letter Sharif wrote:
'I would like to invite you for entering into a regional cooperation arrangement to tackle the issue of smog as well as environmental pollution. Let us join hands for securing a prosperous future for the people of our two provinces'.
It is thus important for the Central government to seek inputs from Chief Ministers of all border-states (Punjab, Jammu and Kashmir and Rajasthan) and accordingly explore possibilities of common ground.
In conclusion, it is important that engagement between both countries is not held hostage to the desires of certain hostile elements, though off course it is equally important that Pakistan genuinely reigns in on terror groups targeting India. On the Indian side, the government needs to strike a balance between ground realities, while not being bogged down excessively by the shrill ultra nationalist propaganda of the electronic media. It is also important, to continuously think outside the box and keep all important stakeholders on board, for ensuring that all doors of engagement are not shut.
Into the Sea: Nepal in International Waters
A visit to the only dry port of Nepal will immediately captivate busy scenes with hundreds of trucks, some railway carriages and huge Maersk containers at play. Trains from the Port of Kolkata in India carry tons of Nepal's exports every week. Every year, Nepal is fined millions of rupees for overstaying its containers at the designated dock in Haldiya Port of Kolkata. Nepal pays for spaces inside Indian ships to carry out its exports via the sea. This is the closest Nepal has come in exploiting economic opportunities through sea waters. Prime Minister KP Oli went one step further and presented an idea of steering Nepal's own fleets in the vast international sea space. While his idea of Nepal affording its own ship was mocked; on the contrary, he was right. The idea is practical but herculean.
To start with, Nepal has a landlocked right to use international waters via a third country for economic purposes only. Law of the Sea conferences held during the 80's, guarantees Nepal's right to use the exclusive economic zone all around the globe. Article 69 of the Law of the Sea convention states that Nepal could both use sea as a trading route and exploit the exclusive economic zone of its sea facing neighbors. Nepal's closest neighbor, India has a wide exclusive economic zone which consists of 7500 km long coastline. The article also allows landlocked nations to use docking facilities of the nearest coastal nation to run its fleets. An exclusive economic zone in sea waters is designated after a coastal nation's eleven mile parallel water boundary ends; which is also a part of the coastal nations territory. Simply put, Nepali fleets can dock at India's port, sail eleven miles further into international waters-carry out fishing and other activities, sail back to the Indian coast and transfer its catches back to Nepal.
Floating Challenges
Before ships can carry the triangular flag into sea waters, Nepal will need treaties in place to use coastal nation's water to take off and build shipment facilities. Law of the Sea convention clearly mentions that the right to use another nation's coast will depend solely on the will of the hosting coastal nation. Does Nepal have the political will to communicate and forge a comprehensive sea transit agreement with its coastal neighbors? Nepal's chance of securing fleets in and around the Indian Ocean will depend on whether it can convince nations like India of mutual benefits and cancel any apprehension regarding its security that might be compromised via Nepal's sea activity. The convention itself is one among the most controversial international agreements where deteriorating marine ecosystems, sovereignty issues and maritime crimes are at its core. Majority of global and environmental problems persist in the high seas; ranging from territorial acquisitions to resource drilling offences. Nepal is welcome into the high seas, but does it comprehend the sensitivity that clouts sea horizons? Nepal needs a diplomatic strategy, but lacking experience, Nepal will need to develop institutional capacities to materialize the oceanic dream. Secondly, the cost of operating such a national project will be dreadfully expensive. Does the Nepali treasury boast finances for a leapfrogging adventure?
How is it possible?
The good news is that many landlocked nations operate in international waters. Switzerland, as an example might not assure the Nepali case, but Ethiopia exercising its sea rights via Djibouti's port could be inspiring. Before Nepal can start ordering its fleets, it will need to design its own political and diplomatic strategy. Nepal's best rationale would lie in working together with its neighbors. The South Asian network of nations could finally come into use. Along with Nepal, Bhutan is another landlocked nation where possible alliances await. If India's coasts are unapproachable, Nepal and Bhutan could vie for Bangladeshi coastlines to experience sea trading. Maldivian and Pakistani waters are geographically and economically inaccessible but Sri Lanka lies deep down the South Asian continent. If Nepal and Bhutan can satisfy Sri Lankan interests, the landlocked union could not only skim through thousands of nautical miles around the Bay of Bengal without entering Indian water space; but also neutralize the hegemonic status of India in the region. If such a multinational agreement can be sought; SAARC- the passive regional body will not only gain political prowess but other areas of regional development will also kickstart.
Most importantly, a transit route (such as the Rohanpur-Singhdabad transit route) from Bangladesh to Nepal and Bhutan will need to be constructed well before ships start running in the Indian Ocean. In doing so, Nepal will not only tranquilize Nepal-Bhutan relations but also exercise leadership role in South Asia. A regional agreement will flourish trade but will also make landlocked Nepal's agenda of sailing through other regions of international sea strong and plausible. A landlocked union with Bhutan will trim the costs than that of which Nepal will be spending alone. Such regional compliance would also encourage international financial institutions to fund Nepal's sea project. Apart from political leverages, Nepal's economy would scale new heights with decreasing price of paramount goods and services. Flourishing exports and increased tourism opportunities would be Nepal's grandiloquence. Nepal's main challenge lies in assuring its neighbors on how its idea would be mutually beneficial. Nepal's work starts here. Nepal needs to put together a cunning diplomatic show.
Prime Minister Narendra Modi's Hug Diplomacy Fails
Prime Minister Narendra Modi's enthusiasm is only to capture power; the same, however, cannot be said of foreign policy administration, especially in dealing with our immediate neighbors, and China. The best examples of his policy paralysis are the way in which demonetization and GSTs are implemented, or his sudden visit to Pakistan in December 2015. He is always in election mode. During the first two years, he was in the humor of a general election victory. Thereafter, he has spent much of his energy in establishing himself as the sole savior of the BJP in state elections, and this year he will turn his attention to the 2019 general elections.
Two years ago, without doing any homework or planning, Modi travelled to Pakistan from Afghanistan to greet his counterpart, the then Prime Minister Nawaz Sharif, to wish him well on his birthday. He hugged Sharif and spent only two hours with him to try to sort out the 70 year outstanding divergence between India and Pakistan.
Modi strategically hugs fellow world leaders. He has no strategic perception. He believes only in the power of his personal charisma in dealing with foreign policy matters. This strategy has failed considerably with China and with our other immediate neighbors, but he neither intends to accept these mistakes, nor is he interested in learning from them. More importantly, an alternative diplomatic strategy is necessary to maintain our international position; through prudent policy articulations. Let us examine the impact of his hug diplomacy.
During the 2013/14 general elections campaign he attacked the Congress-led UPA government on multiple fronts, including towards former Prime Minister Dr.Manmohan Singh's policy on Pakistan. He proposed that the BJP government would have more guts to better deal with Pakistan. Under his administration, we lost numerous soldiers in fighting with Pakistan terrorists, experienced a 100-day shutdown in Kashmir, blindly allowed a Pakistan team to inspect our Pathankot Air Force Station, and generally continued down a visionless path in foreign policy. These indicate that Modi's defensive and offensive strokes against Pakistan have failed completely, including the most politicized 'surgical strike' that did not contain the terrorists from Pakistan. Today, the Modi government is searching for policy directions in handling Pakistan, but sat in a corner like a lame duck.
In the beginning, when he took office, Modi perhaps believed that 'everything is possible' in international affairs simply by virtue of occupying the prime minister seat. Further, he thought that all his visits abroad would bring a breakthrough. His hugs with counterparts, various costume changes, and the serving of tea, indicate that our prime minister is using soft power approaches. These approaches were used by our first Prime Minister Nehru whilst India did not have a strong military or economy. However, India is not today what it was in the 1950/60s. Presently, hugging and changing costumes will not necessarily keep India influential in international relations, especially at a time when the world is undergoing multi-polar disorder. However, he is in continuous denial that his paths are wrong, especially in dealing with our neighbors.
What is the BJP led-NDA government policy on Pakistan? Does this government have any policy for Pakistan? Since 2014,Modi has not permitted the Minister of External Affairs, Sushma Swaraj, to contribute to any foreign policy articulations. As long as Sushma fulfills the duty of Ministry of Indian Overseas Affairs she will receive praise from the prime minister's office.
During 2015 he met Sharif at his residence in Islamabad to give him a hug. This happened exactly two years ago. Further, this is a very serious question that the Media and Modi-supporting TV channels forgot to raise. Instead, without hesitation, they praised him for touching the sky, and described the moment as a diplomatic initiative for a breakthrough with our neighbor Pakistan. The Media will realize this mistake when their traditional viewers switch over to other channels to get centrist news.
What are the outcomes of Modi hugging Sharif at his residence? The results are terrible. India's relation with Pakistan touches the lowest ever level in a history of 70 years. The Mumbai terror attack mastermind Hafiz Saeed was released from house arrest and has started a political party to contest the general elections in Pakistan next year. This government does not have the guts to put pressure on Pakistan to provide the evidence – as requested by the Pakistan's Court – essential to keeping the trial alive against Saeed. Modi has often preached that his government succeeded in isolating Pakistan in the international domain. The reality would be as much India diplomatically isolating Pakistan from the international community as the vacuum has been comfortably filled by China without any difficulty. These are the achievements that Modi's hugs have brought to India.
The stability of Afghanistan is in India's long-term strategic interest. India's 'aid diplomacy' to Afghanistan in various fields has been increasing day after day, including infrastructure development and the training of Afghan security forces. Yet, India's influence in Afghanistan is in disarray. Former Afghanistan President Hamid Karzai said, "India should have its own policy on Afghanistan". However, Modi's policy makers in New Delhi are expecting the US President Donald Trump and Secretary of State Rex Tillerson to maintain India's active and significant role in Afghanistan.
India showed its displeasure during the constitutional crisis in Nepal, in halting energy supply to Kathmandu. This forced the land-locked country to obtain easy support from Beijing. Nepal was once the buffer state between India and China; it is now sitting on China's lap and steering India. Modi's mute approach to the Rohingya crisis speculates India's major power ambition. This is a serious setback to India's diplomacy: it is now pushing Myanmar to get support from China, along with our neighbor Bangladesh, in resolving the crisis with Rohingya refugees.
The first democratically elected government under Mohamed Nasheed was toppled unconstitutionally in Maldives. Since India has failed to raise any substantial voice against this atrocity, China has jumped onto the scene. New Delhi ought to have designed a policy to resolve the political crisis, but India, the world's largest democracy, has watched this incident as a movie in the Indian Ocean Theatre. The highlight was the decision of our Prime Minister to skip a visit to the Maldives whilst on his tour of the Indian Ocean islands.
In Sri Lanka, China is designing its future battlefield against India. As the war against LTTE was over, Colombo started travelling in a two-way track, with India and China. Beijing's love affair, apparently with Colombo, but with an eye on New Delhi, is no secret. Since Modi has allowed these developments without exercising any diplomatic resistance, he has given China a comfortable seat inside Sri Lanka. China has now realised that her weaved network against India can be strengthened easily in the Indian Ocean, because New Delhi only displays silent concern. After Modi took office, India – China relations have remained static. The border talks are on stand still. Beijing holds on to extend a technical hold on Masood Azhar, a UN designated terrorist. The dragon pulls our immediate neighbors to her side. These developments indicate that our foreign policy articulations are not supported by any clear strategic trajectory.
Modi's diplomacy is like an air balloon which, once torn, cannot be refilled; a new balloon is needed. Hugging a leader does not lead to any commitment in foreign affairs. Personal charisma does not work as a foreign policy tool in dealing with a world power. For this reason, Modi cannot understand the setback he is facing with China, Pakistan, and our other neighbors. In comparison, Vajpayee's or Dr. Manmohan Singh's combined simple charisma as leaders or economists with appropriate home-work in the past; has caused tremendous results in foreign policy, including expected results in Indo-US nuclear negotiations. This is completely missing in Modi's administration.
Hence, the newly elected Congress Party President Rahul Gandhi has said, "Modi's hug diplomacy fails". It was a valuable comment that the ruling elite should consider as a meaningful insight. Alternative approaches are vital to regain our neighbors' trust, as opposed to China's. However, Prime Minister Modi's this year of work will be focused on the 2019 general elections, compromising the proper attention due to India's international diplomacy.
First published in Congress Sandesh
Potential Consequences of Nuclear Politics in South Asia
Established in 1948, Indian atomic energy commission turned towards United Kingdom for their first help in the making of Apsara. Subsequently, with a similar vision, the CIRUS reactor was supplied by Canada, where, the heavy water came from the United States.
India, over the years, has built a nuclear program that has led to the making of a number of reactors. India's 1974 "Peaceful nuclear explosion" implies to their hegemonic ambitions as India has the capacity to produce around 300-400 nuclear weapons. The continuous upgradation of weapons by India could lead her as a hegemon nuclear power that can deeply unsettle Pakistan and China.
Calling into question India's stated intentions, when it comes to nuclear tests, the plutonium for its 1974 and 1998 tests was diverted from its "civilian" nuclear facilities. After 1974, India continued to claim its explosion was "peaceful" and advocated global nuclear disarmament, even as it rejected proposals by Pakistan to denuclearize South Asia.
From Pokhran-I to Operation Shakti, India has traditionally relied on plutonium and thermonuclear technology. In 1992, the then Chairman of Department of Indian Atomic Energy  acknowledged that India had succeeded in the past for achieving the target of highly enriched uranium, while the centrifuge program was facing critical and technical hindrances. Also, it was admitted by the former Chairman of AEC, Raja Ramanna that India was working to produce more efficient centrifuges which were used for military purposes.  At the peak of all these developments, it is important to note that thermonuclear weapons have far more destructive power than a nuclear bomb.
India may also be considering using its civil power reactors to increase its stock of weapon-grade plutonium. Robert Einhorn, the State Department's former top nonproliferation official told the Carnegie International Nuclear Policy Conference in March that the officials in the Bush administration had the ambition to sign a nuclear deal with India, to "work together to counter China- to be a counterweight to an emerging China." He further expressed his views that the nuclear deal had unfortunate repercussions, because other nations concluded that Washington was playing favorites with India.
India is the only country in the region having uranium reserves that are higher than what other countries in the region hold. India has already received roughly 4,914 tons of uranium from France, Russia, and Kazakhstan, and it has agreements with Canada, Mongolia, Argentina, and Namibia for additional shipments. It also signed a uranium deal with Australia that has sparked considerable controversy at home.
This massive production of uranium annually can support its nuclear submarine program and current weapons grade plutonium production rate indirectly. These uranium reserves are enough for approx. 6-10 bombs per year.
Adding a twist to the existing fissile material build-up process, the Indo-US strategic partnership supplemented it. Under this dangerous bargain, it would continue to not only allow India to increase its fissile material but also the capacity to increase the build-up of nuclear weapon material.
Hence, the strategic stability in South Asia has been negatively impacted since the initial stages due to the hegemonic designs which India pursued with the start of CIRUS reactor. With the passage of time, the Indo-US nuclear deal and Nuclear Suppliers Group (NSG) waiver have already added more repercussions and now the discriminatory move to try to facilitate Indian NSG membership will further erode the strategic stability in South Asia.
Indian NSG membership and its potential exemption has adverse implications on non-proliferation regime. This has allowed India to expand its military program. As a result of 2008 exemption it has signed a number of agreement in nuclear domain with different countries. Interestingly, Mansoor Ahmed states that India has the capacity to utilize the uranium it is importing from these countries to produce more bombs.  The aforementioned reasons sum up India's keenness to obtain NSG's membership. This U.S.-backed move to make India a member of the NSG will be good neither for Pakistan nor for China, and it would set off nuclear instability in the region.
While looking at the dynamics of left alone Pakistan since late 1990's, starting from Indo-US strategic partnership to now this geoploliticising of NSG. Consequently, this shall allow India to use all this a means of making the most optimum use of all its natural uranium stocks for weaponization. To offset the stakes, it might be prudent to have a close check on the international architects of India's nuclear build-up. The alleged misuse of U.S. and Canadian controlled items by India must be enough to refrain from any cooperation if it is not abiding by group's guidelines and commodity control list.
Furthermore, the more discriminatory the international nuclear order becomes, the less would be the effectiveness of deterrence and strategic balance in the region. The NSG will have to identify that India's 1974 nuclear explosive test was the reason that nuclear supplier states established the NSG. It must also emphasize upon its commitment to uphold the principles of the nonproliferation.