Afghanistan: Girls' Enrollment in Schools Increases with New Facilities
KHOST CITY – It is early morning and girls in their black dresses and white scarves are lined up neatly in the school yard for assembly. After the recitation of the Holy Quran and a short speech by the principal, students go in single file to their classes.
This is the daily ritual in Matoon Sarnakot Secondary School in Khost city, the provincial capital of Khost Province. Students in the school come from different villages in the area. When the school was first set up in 2010, classes were held in tents. The hot, sunny days of summer followed by the rainy days of autumn made it difficult for students to attend classes comfortably.
"During the warm and rainy days, it was difficult for teachers and students to continue their lessons in the tents," says Zabihullah, 28, who has taught English and Dari for the past five years at the school. "But, now, teachers and students don't need to worry as they have proper classrooms in a concrete building."
Today, students attend classes taught by 11 teachers in two sessions in an eight-classroom building. Nahida, 14, a 7th grader who comes from Zakriaan village, is happy for the school building, "After the construction of the new building, we learn in a safer environment," she says.
The school building was made possible through an Infrastructure Development Grant (IDG) of $99,000 from the Education Quality Improvement Program (EQUIP). Construction took about a year and was completed in 2013. "The school is equipped with classrooms and teaching materials," says Malmir Eamal, principal of Matoon Sarnakot Secondary School. "It enables us to perform much better than in the past."
Increase in Girls Enrolling
Matoon Sarnakot Secondary School is one of 365 schools in Khost Province covered by EQUIP. The program, which closed on December 31, 2017, sought to increase equitable access to quality basic education, especially for girls. It was implemented by the Ministry of Education and was first funded by the International Development Association (IDA), the World Bank Group's fund for the poorest countries. The Afghanistan Reconstruction Trust Fund (ARTF) took over funding as co-financier of the program.
The World Bank is currently working with the Ministry of Education to prepare a follow-on project – EQRA. The development objectives of EQRA will be to to increase equitable access to primary and secondary education in selected lagged behind provinces, especially for girls, to improve learning conditions and transparency in the Ministry of Education's resource management.
The school, which started with 350 students, has 1,400 students, 650 of whom are girls.
Student enrollment has seen a jump since the building was constructed. "The building has allowed the school to open its doors to more students and our enrollment has increased," says Eamal. "Just this year, we have enrolled more than 220 students."
Student enrollment has been boosted by the increase in girls enrolling. Having a school building has been crucial for the girls in the community as villagers are now happy to allow their daughters to attend school. Eamal talks about the need for another building to accommodate the increasing student population.
EQUIP started its work in Khost Province in 2004. It has constructed 38 school buildings in all 12 districts and the provincial center. "We are actively working in the province and none of the schools have closed down," says Abdul Nasir Haqmal, EQUIP Provincial Officer in Khost Province. "We are also witnessing an increase year by year in the number of girls participating in school."
Building Close Ties with Community
Since its inception, EQUIP has established 356 School Management Shuras (councils), which brings together community representatives, parents, and the school administration. It is also responsible for implementing Quality Enhancement Grants (QEGs) awarded by EQUIP. In Khost Province, 181 out of 250 schools have received the grant twice.
Matoon Sarnakot School is one of the schools that have received an additional QEG of $2,000. The grant was spent on equipping the school's library and laboratory. However, the school still faces a shortage of materials and books. "We have a good building and teachers, but we do not have enough materials in our laboratory," says Sabrina, 16, an 8th grade student at the school. "Since some of our lessons need practice, it becomes hard for us to understand the subject."
The School Management Shura and EQUIP have pledged continued support to help overcome the challenges still facing the school, according to the principal, Eamal. The Shura meets monthly and works closely with the school administration to resolve the problems. The monthly meetings have resulted in good relations and trust between the community and school. "The construction of the building was contracted together with the community. They built it and it has given them a sense of ownership. We have solved lots of issues related to the school," says Eamal.
Source: World Bank
India-US bonhomie: Time for a reality check
The ongoing India-US rapprochement has been couched in terms of a pact between the "two largest democracies in the world" and similar superlatives. While geographically-challenged Americans may be forgiven for not recognizing their immediate northern neighbour as both a larger nation and a better democracy, mnemonically-challenged Indian pundits should nonetheless subject India-US ties to trend-based reality checks.
Three recent notable sticking points below should deflate India's pro-American media.
Why does the US continue to withhold David Headley aka Daood Syed Gilani – a key planner behind the 26/11 Mumbai terror attacks—from the Indian justice system? Headley, long fingered as a CIA-ISI asset, is supposedly serving time in a US prison for terrorist crimes perpetrated on Indian soil and against Indian citizens. If one agrees with this bizarre judicial arrangement, then one shouldn't be offended by US President Donald J. Trump's faecal rants against Third World nations. India might as well count itself in as a founding member of this lavatorial bloc as Trump's sentiments have long been trailblazedby the US justice system.
Touching on the US justice system, why hasn't the State Department offered a formal apology to India over the barbaric treatment of diplomat Devyani Khobragade, who was stripped-searched and cavity-checked for an alleged minimum wage offence in 2013?The incident has no parallel in the history of modern international relations. Not even Nazi Germany had subjected a diplomat of an enemy power to such abject degradation.
Indian geopolitical savants should honestly ask themselves whether the US would dare subject a low-ranking female Iranian or North Korean diplomat to such indignities despite Washington's daily sabre-rattling against both nations. Will either Trump or the State Department proffer an overdue apology or is that unwarranted for a s***hole country?
As for the State Department itself, one should ask whether Prime Minister Narendra Modi has been officially removed from a US visa sanctions list under the International Religious Freedom Act of 1998. Even as late as August 2013, the bipartisan United States Commission on International Religious Freedom had opposed granting a visa to Modi due to "very serious" doubts lingering over his alleged role in the "horrific" 2002 Gujarat riots. What changed since then? Did a new US Justice Department review discover exculpatory evidence to exonerate Modi? Otherwise, Modi is still technically on course for a possible indictment at a future date when he no longer enjoys automatic diplomatic immunity as head of government.
Modi remains the only person sanctioned under the Act. Not even Al Qaeda financier sheikhs in the Gulf Arab world carry this stigma. No Pakistani politician has ever been sanctioned under the same Act for the routine rapes, murders and property confiscations of minority Christians and Hindus in his nation.
Yet, instead of questioning US motives; sense of moral proportion; and restitution for past misdeeds, a bovine Indian media is coaxed to play up the China hysteria. It is after all a publicly-stated US policy to use India – and inevitably the blood of Indian soldiers – as a buffer against China. And not just against China. US Defence Secretary Jim Mattis even had the temerity to demand an Indian military presence in Afghanistan during a recent visit to Delhi.
Why can't the US ask Saudi Arabia, with its vast petrodollar wealth and millions in unemployed youths, to undertake the same task? After all, Washington remains an abiding military patron of Riyadh. Besides, what kind of "war on terror" is the US fighting when its soldiers are routinely photographed protecting opium fields in Afghanistan? This grotesque arrangement with Afghan opium growers has directly resulted in a runaway heroin crisis in Punjab – a state that ironically produces a disproportionate number of soldiers for the Indian army.
As for China, aside from an unresolved border issue and Beijing's opprobrious support of Pakistan over Hafiz Saeed, no Indian diplomat has ever been arrested and cavity-checked in Beijing.  Indian and Chinese soldiers have not exchanged bullets in Doklam or anywhere else along the Himalayas since the late 1960s. In fact, one potential Himalayan spoiler to the 1975 incorporation of Sikkim was Hope Cooke – the American consort to the 12th Chogyal King, Palden Thondup Namgyal. (David Headley is also incidentally half-American).
American spoliation is not just limited to geopolitics. Just about every notable Indianbreakthrough in high technology came in the face of prior US opposition. While NASA may congratulate India on its rocketry and space milestones, it forgets how the US had forced the Soviet Union – or the "evil empire as then President Ronald Reagan called it– to cancel cryogenic technology transfers to Delhi.  When India recently celebrated the unveiling of the Pratyush supercomputer, few retraced its developmental trajectory to PARAM machines that were built in the face of US denials of technology.
Despite its consistent record in stifling Indian innovation, Washington continues to dangle the carrots of military technology transfers along an eternally-stretched dirt road. India buys US weapons systems such as M777 howitzers and GE F404 enginesin hard cash. Hardly any major technology transfer has been effectuated despite Washington's perennial rhetoric.
While some Indian apologists attribute past frictions between Washington and New Delhi to realpolitik and the Cold War zeitgeist, there remains one overriding strategic reason for India to reject any military alliance with the US: None of Washington's allies can militarily stand on their own in any major conflict despite possessing the technologies and potential manpower to do so. Take a look at Britain, France, Germany, Canada, South Korea, Japan and Australia, amongst numerous other nations, to see how military dependence on the US translates to foreign policy servitude.
Take a closer look at Israel. While US politicians love to bellow their "love for Israel" from the rooftops of Capitol Hill, nationalist Israelis will remember how the Reagan regime had deliberately scuttled the native Lavi fighter jet programand thereby kill a viable competitor to the F-16s and F-18s. The annual military aid to Israel, couched in vacuous civilizational and religious terms, is in reality a quid pro quo to purchase or improvise US weapons systems. India can never be a military-cum-economic superpower if it is ever subsumed into the US security hydra.
On the civilian and commercial fronts, US industrial contributions to India have been patchy, mundane or outright lethal. The 1984 Bhopal tragedy and the ongoing suicides of Indian farmers after the introduction of Monsanto GMO seeds are cases in point.
Of course, US multinationals are undeniably setting up software and R&D centres in India, creating hi-tech jobs in return for low-cost skills.Yet, there is a flip side to this development as Indian ingenuity may beprematurely swallowed up bycash-rich MNCs. Decades-old Indian software prowesshas yet to produce native challenges to operating systems from Microsoft and Apple (US); Internet browsers like Yandex (Russia); and mobile apps like Waze (Israel), WeChat (China) or Telegram (Russia).
Finally, one only needs to studyhow Pakistan'smilitary alliance with the UShad panned out. The global jihadi menace – nurtured by Washington as an ostensible bulwark against Soviet communism in Afghanistan –was predictably re-channelled by Pakistan into unremitting terror in Kashmir.
For now, the US is seen to be acting tough on Pakistan, much to the delight of the visceral Indian "intelligentsia".However, Indians should remember that no other major power had applied more sanctions on New Delhi, post-WWII, than the United States of America!
So much for the ebullience over the "two largest democracies in the world"….
Chinese engineer's disappearance takes on geopolitical significance
Thirty-six-year-old Chinese engineer Pingzhi Liu went missing almost a month ago. It took Pakistani authorities three weeks to classify Mr. Liu's disappearance as a likely kidnapping that could have significant political and economic consequences.
Identifying the mysterious disappearance as a kidnapping is not only embarrassing because Mr. Liu was one of thousands of Chinese nationals working in Pakistan that are guarded by a specially created 15,000-man Pakistani military unit.
It is also awkward because it coincides with apparent Chinese questioning of aspects of the $56-billion China Pakistan Economic Corridor (CPEC), a crown jewel of China's Belt and Road initiative, and increasingly strained relations between Pakistan and the United States.
Mr. Liu was accorded military protection even though his project, the Karot Hydropower Plant, located near the Pakistani capital of Islamabad, is not part of CPEC. Karot was the first project financed by China's state-owned $40 billion Silk Road Fund, established in 2014 by President Xi Jinping to foster increased investment in Eurasia.
Mr. Liu went missing on December 20 while on night duty. He was last seen walking out of a tunnel at around 3.30am while talking on his phone. No claim for his potential kidnapping or ransom has been made.
The fact that Mr. Liu was working on a project in Punjab rather than Balochistan, a troubled region with a history of attacks on Chinese personnel, has set alarm bells off.
China last month warned its nationals in Pakistan, a country plagued by religious and ethnic militancy, of plans for a series of imminent terrorist attacks on Chinese targets
"It is understood that terrorists plan in the near term to launch a series of attacks against Chinese organisations and personnel in Pakistan," the Chinese embassy in Pakistan said in a statement on its website.
The embassy warned all "Chinese-invested organisations and Chinese citizens to increase security awareness, strengthen internal precautions, reduce trips outside as much as possible, and avoid crowded public spaces".
Police have twice detained for interrogation Chinese and Pakistani workers associated with the Karot project. They are also introducing security and vetting measures for Pakistani nationals working with Chinese personnel.
If proven to be a kidnapping, Mr. Liu's disappearance could not have come at a more awkward moment. China has signalled that it is considering freezing further CPEC-related investment until the country's domestic situation stabilizes. China is believed to have so far invested $29 billion of the $56 billion committed.
"Political events in Pakistan have sent China in a watchful mood… I am concerned if we continue to throw surprises to the outside world, then anyone can be forced to rethink their economic investments," Pakistan's chief CPEC negotiator, Ahsan Iqbal, told Pakistani daily The News.
China had earlier decided to redevelop criteria for the funding of CPEC-related infrastructure projects in an apparent effort to enhance the Pakistani military's stake in the country's economy at a time that the armed forces are flexing their political muscle.
The Chinese decision that reportedly led to the suspension of funding for three major road projects valued at a total of $850 million – the upgrading of the Dera Ismail Khan-Zhob motorway and the Karakorum highway as well as construction of a 110-kilometre road linking Khuzdar and Basima – suggested that Beijing was not averse to exploiting its massive investment in the Belt and Road to shape the political environment in key countries in its authoritarian mould.
The possible investment freeze threw into doubt China's reliability as Pakistan's all-weather friend at the very moment that the Trump administration announced that it was cutting almost all security aid to Pakistan, believed to total more than $1 billion, until it deals with militant networks operating on its soil.
Pakistan, in response and in advance of a visit by a United Nations Security Council team to evaluate Pakistani compliance with its resolutions, has sought to crack down on the fundraising and political activities of Muhammad Hafez Saeed, an internationally designated terrorist accused of having masterminded the 2008 attacks in Mumbai.
Pakistan's predicament could worsen if Mr. Trump, who has targeted Pakistan in blunt tweets in the past month, decides to tighten the screws beyond cutting aid by taking further punitive action such as sanctioning Pakistani military officials, revoking Pakistan's non-NATO ally status; increasing drone strikes beyond Pakistan's tribal areas; designating Pakistan as a state sponsor of terror, and/or pressuring international financial institutions to blacklist Pakistan.
The sensitivity of the timing of Mr. Liu's disappearance was heightened by the fact that some in Pakistan appear to doubt whether CPEC will be the magic wand for Pakistan's economy and regional geopolitical position that Pakistani and Chinese leaders make it out to be.
Criticism of CPEC has focused on doubts about the financial viability of various projects, Pakistan's ability to repay related debts, a lack of transparency, and assertions that Chinese nationals were usurping Pakistani jobs.
In a rare challenging of Chinese commercial terms Pakistan recently withdrew from a Chinese-funded dam-building project.
Pakistani Water and Power Development Authority chairman Muzammil Hussain charged that "Chinese conditions for financing the Diamer-Bhasha Dam were not doable and against our interests." China and Pakistan were also at odds over ownership of the $14 billion, 4,500 megawatts (MW)-hydropower project on the Indus River in the country's problematic region of Gilgit-Baltistan near disputed Kashmir.
Earlier, a State Bank of Pakistan study concluded that exports of marble to China, Pakistan's foremost rough-hewn, freshly-excavated marble export market, and the re-export to Pakistan of Pakistani semi-processed marble was "hurting Pakistan's marble industry to a significant extent."
A report by the Pakistani Senate, that has repeatedly criticized CPEC's lack of transparency and Chinese commercial policies, concluded that China would for the next four decades get 91 percent of the revenues generated by the port of Gwadar.
The vanishing of Mr. Liu, if proven to be a criminally or politically motivated kidnapping, threatens in the current environment to put Pakistan between a rock and a hard place. Its relationship with its traditional ally, the United States, is on the rocks while its ties to China are proving to be more complex than Pakistani leaders had envisioned.
Amid domestic political instability, anti-government protests, and pressure to come clean in its getting a grip on militancy, Pakistani democracy may be saddled with the bill.
While neither the United States nor China can afford a complete rupture, neither has a clear strategy to help Pakistan stabilize. China's solution appears to be tacitly supporting a greater role of the military in Pakistani politics – a formula that has in the past failed to produce results and is more part of the problem than part of the solution.
India-Pakistan ties: Are there any realistic possibilities of reviving engagement?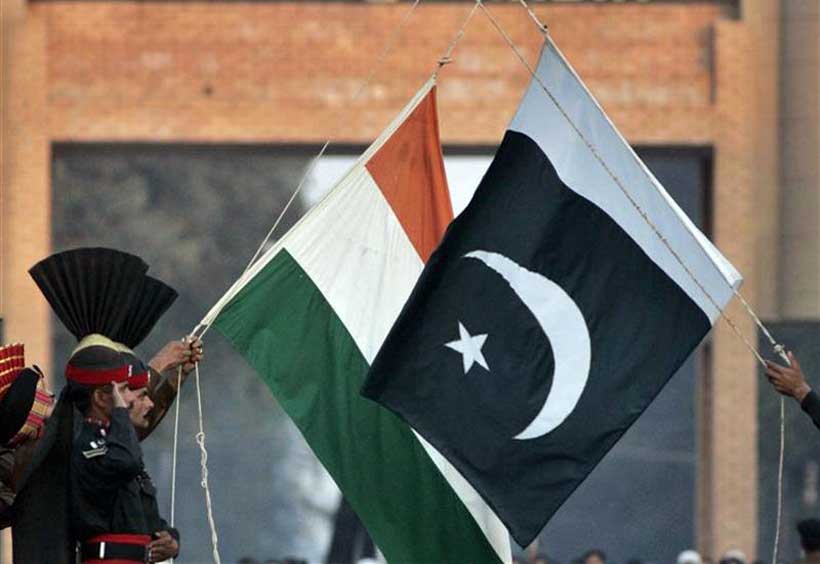 Two interesting developments have taken place in recent weeks. Firstly, a report submitted by standing committee on External Affairs recommended the resumption of engagement between both countries, without allowing spoilers to dictate the bilateral relationship between both countries. While unequivocally stating that engagement between two neighbors can not be suspended indefinitely, the report also advocated  an incremental approach towards the resumption of engagement.
Said the report:
'The committee would recommend an incremental approach to such a resumption of the dialogue process by starting with less contentious issues.'
While broadly concurring with the recommendations of the Standing Committee, the Indian government stated that the quest for peace and resolution of outstanding issues was only possible in an 'environment free from terror, hostility and violence"
Jammu and Kashmir Chief Minister, Mehbooba Mufti whosePeople's Democratic Party PDP, which currently is in power in Kashmir, is part of the BJP (Bharatiya Janata party) led NDA (National Democratic Alliance) also spoke in favour of resuming dialogue with Pakistan. While addressing a gathering at the mausoleum of her father,and former chief minister Mufti Mohammad Sayeed, the Jammu and Kashmir CM stated:
"Resumption of dialogue between India and Pakistan is the only way forward to end the bloodshed in Kashmir."
While addressing the State Assembly on January 10, 2018 Mufti again batted in favour of dialogue between both countries:
"Resumption of dialogue between India and Pakistan is the only way forward to end the bloodshed in Kashmir," she said.
It is highly unlikely, that any significant moves are likely to be made towards resuming engagement between both countries. Pakistan will go into election mode very soon, and even otherwise the current civilian government led by ShahidKhaqanAbbasi is not really in control. Post the elections of 2018, a PML-N Government led by Shahbaz Sharif, may be in a better position to reach out to India.
On the Indian side, PM Modi has numerous domestic challenges, and given the current narrative and atmosphere, it is highly unlikely that he will resume engagement with Pakistan. Before the Parliamentary elections of May 2019, there are a number of state elections, where national security issues may not be the decisive factor but they do matter. One of the states which goes to elections in December 2018 interestingly is Rajasthan — a state which shares borders with Pakistan.
Both sides, India and Pakistan, would do well to pay heed to the recommendation of the Standing Committee about adopting an incremental approach towards engagement. Former PM, Dr. Manmohan Singh who has been criticized on more than one occasion for being weak and soft on Pakistan, may not have been great at symbolism, like his successor, yet he never completely shut the doors of engagement, and adopted an incremental approach. While a lot has been written and said about how Dr. Singh and Musharraf were close to reaching a settlement on contentious issues including Kashmir. It would be pertinent to point out, that the period between 2011-2014 was successful in terms of economic engagement. This period witnessed a number of interactions between high level officials from both sides, upgradation of the border infrastructure at Attari (an Integrated Check Post was set up with an eye on giving a fillip to bilateral trade between both countries) and a rise in bilateral trade.
Then President of Pakistan, Asif Ali Zardari, during his meeting with former Indian Prime Minister, Dr Manmohan Singh in New Delhi in April 2012, spoke about the dire need for both countries to de-hyphenate economics from politics, and follow an approach similar to that of India and China. Zardari reiterated the point, that while New Delhi and Beijing, have numerous political differences, these differences have not come in the way of economic linkages between both countries. Here it would be important to point out, that post the Doklamstand off in 2017, there were signals of economic relations between both countries suffering with India imposing restrictions on the important of Chinese goods such as tyres, tempered glass and toys.
If both countries are to revive engagement, and ensure that it is successful. It is important, to focus less on personal chemistry, and more on concrete issues ,and identify specific areas of economic cooperation as well as  people to people linkages, which are doable.
Second, there can not be a blow hot, blow cold approach. Personal visits by leaders, and meetings between senior government officials should be avoided. Excessive media attention and hype ensure that such efforts fail. Instead, it is better that engagement between junior officials is encouraged.
Third, engagement at the sub-national level is important. In the past, the two Punjabs have played a positive role in improving ties between both countries. Efforts should be made to rekindle economic and cultural linkages between both provinces. While currently, the situation may not be conducive, post the elections of 2018 it may not be a bad idea for the Chief Ministers of both the Punjab's to explore possible linkages. The Chief Minister of Punjab, Captain Amarinder Singh (India) had also mooted the idea of selling surplus power to Pakistan. While the Indian Prime Minister, Narendra Modi did give approval to this idea, it could not go ahead because of tensions between both countries. Interestingly in November 2017, Shahbaz Sharif, CM of Punjab (Pakistan) in a letter to Captain Amarinder Singh had also proposed that both sides jointly combat the issue of smog and pollution. In the letter Sharif wrote:
'I would like to invite you for entering into a regional cooperation arrangement to tackle the issue of smog as well as environmental pollution. Let us join hands for securing a prosperous future for the people of our two provinces'.
It is thus important for the Central government to seek inputs from Chief Ministers of all border-states (Punjab, Jammu and Kashmir and Rajasthan) and accordingly explore possibilities of common ground.
In conclusion, it is important that engagement between both countries is not held hostage to the desires of certain hostile elements, though off course it is equally important that Pakistan genuinely reigns in on terror groups targeting India. On the Indian side, the government needs to strike a balance between ground realities, while not being bogged down excessively by the shrill ultra nationalist propaganda of the electronic media. It is also important, to continuously think outside the box and keep all important stakeholders on board, for ensuring that all doors of engagement are not shut.