Nepal's journey towards resilient foreign policy
There is a huge potential of rapid economic development if Nepal handles its relation with two Asian giants in a proper, pragmatic and prudent manner. The year 2017 has shown some indications in this direction which must be continued by new government in 2018.  2017 turned to bean encouraging year of Nepal with many positive developments in bilateral, regional and multilateral forums.
Nepalhas built upa degree of maturity in dealing with our immediate neighbors which are a key foreign policy challenge. The principle of balanced relation with both neighbors is gradually and slowly being materialized. Due to growing rivalry between India and China, Nepal's foreign policy needs a lot of fine balancing, and we are mastering to handle such complex issue.
When there was a standoff between India and China over Doklam issues, like other south Asian countries, Nepal faced pressures to take position. Nepal showed a maturity by not taking sides of both countries. There was veiled pressure from both India and China to take their sides on Doklam issue but Nepal maintained an independent\neutral policy which was widely appreciated and acknowledged. On the basis of some provisions of 1950 Peace and Friendship, Nepal was under pressure to take India's side in Doklam dispute. Later, India and China diplomatically resolved their 70-day long standoff diplomatically.
Another instance is Belt and Road Initiatives (BRI), a centerpiece of China's foreign policy. Citing some sovereignty and security related issues, India is pressing its immediate neighbors no to be a part of BRI projects. Despite India's pressure, all south Asian countries except Bhutan have signed on BRI projects.Despite pressures from India, then Prime Minister Pushpa Kamal Dahal managed to sign BRI framework with China on May 12, few days ago Belt and Road Conference held in Beijing. The next challenge for Nepal is to select and execute projects under BRI in an independent and prudent way.
Not only with India and China, Nepal has started to take independent decisions in international platforms and its international stature is gradually increasing.  Nepal voted against American President Donald Trump's unilateral call to make Jerusalem despite warnings to cut development assistances. Nepal's this policy is continuation of Nepal's adherence to its policy of non-alignment.
In 2017, Nepal was elected to the powerful United Nations Human Rights Council for the term of 2018-2020. Nepal will be serving in that capacity for the first time since UN's policy-making body was formed in 2006 which has substantially increased Nepal's stature at international arena.
There were also some lapses on handling some regional issues which needs to be resolved in 2018. Saarc has been the victim of India-Pakistan rivalry and as chair Nepal did little to hold Saarc summit. As a chair of Saarc, we have to take decisive and bold steps to hold 19th Saarc summit. Nepal in the coming days will have to take active role to boost Saarc, BIMESTEC and Bhutan-Bangladesh-India-Nepal (BBIN) and other regional and sub-regional organizations.
When it comes to policy towards India and China there are some progress and some lapses. Chinese President Xi Jinping was supposed to visit Nepal in 2017 which was not materialized but Chinese side postponed visit citing lack of preparations on our side. Similarly, Indian President Narendra Modi was scheduled to visit in 2017 to inaugurate Arun-3 hydropower projects. The new government should seriously work for the visit of both Xi and Modi which will instrumental in Nepal quest for maintaining a balanced relation with both neighbors.
Despite some shortfall, foreign policy has heading towards position direction and there is a sort of consensus among major parties on it. After the victory of left alliance in Nepal in recently concluded general election, there is a new debate about Nepal's policy towards two giant neighbors India and China.
There are perceptions that left alliance-led government will contribute to increase Chinese influence in Nepal. This may be partially true but some instances show Nepal is gradually becoming resilient in its foreign policy, and it is unlikely to be changed whichever party forms government in Kathmandu. Considering the fast-changing geopolitics of South Asia, we still need to take mature steps to make a cordial relation with both countries. Some attempts are already in place which needs to be expedited.
In order to prepare the foreign policy that would address the aspirations of changing times, some institutional initiatives were taken in 2017.  High Level Foreign Policy Review Taskforce was set up under the chairmanship of the Minister for Foreign Affairs in April 2017. The taskforce was entrusted to recommend suggesting ways on how foreign policy could be adopted that suits our national interests. These are the good initiatives taken by the government to meet foreign policy challenges. The need of the hour is to prepare to concrete policy towards India and China.
There has been some substantial engagement with India in 2017. Nepal-India Eminent Persons Group has working on how to review 1950. The formation of EGP has triggered public discourse on redefining Nepal's relation with 1950.  The exchange of high-level visits and fast-tracking the implementation of joint economic projects are some the achievements of 2107. A joint oversight mechanism is monitoring the status of development projects. Instead of launching new development projects, India seems keen to complete pending development projects. Regarding China, there has been regular exchange of visits between two countries. Economic cooperation and connectivity remain the top agenda of bilateral visits between two countries. The areas of bilateral cooperation are expanding with beginning of Nepal-China joint military exercise in 2017. The visits of Chinese political leaders, government officials and academicians have substantially increased.
2018 must be a best a year in the history of Nepal's foreign policy when it comes to our policy towards India and China. With increasing completion, Nepal-India may come up with new proposals which need to be carefully examined before taking any decisions. 2018 will be a crucial year for Nepal's foreign policy. Both India and China will make efforts to increase their influence in Nepal. India will struggle to retain its influence in Nepal, while China is work to further consolidate its influence in Nepal. Nepal's priority should to maintaining a balanced relationship with them to take maximum benefit from their economic development. Building a mutual trust has been a key factor in Nepal's relation with New Delhi and Beijing.
Chinese engineer's disappearance takes on geopolitical significance
Thirty-six-year-old Chinese engineer Pingzhi Liu went missing almost a month ago. It took Pakistani authorities three weeks to classify Mr. Liu's disappearance as a likely kidnapping that could have significant political and economic consequences.
Identifying the mysterious disappearance as a kidnapping is not only embarrassing because Mr. Liu was one of thousands of Chinese nationals working in Pakistan that are guarded by a specially created 15,000-man Pakistani military unit.
It is also awkward because it coincides with apparent Chinese questioning of aspects of the $56-billion China Pakistan Economic Corridor (CPEC), a crown jewel of China's Belt and Road initiative, and increasingly strained relations between Pakistan and the United States.
Mr. Liu was accorded military protection even though his project, the Karot Hydropower Plant, located near the Pakistani capital of Islamabad, is not part of CPEC. Karot was the first project financed by China's state-owned $40 billion Silk Road Fund, established in 2014 by President Xi Jinping to foster increased investment in Eurasia.
Mr. Liu went missing on December 20 while on night duty. He was last seen walking out of a tunnel at around 3.30am while talking on his phone. No claim for his potential kidnapping or ransom has been made.
The fact that Mr. Liu was working on a project in Punjab rather than Balochistan, a troubled region with a history of attacks on Chinese personnel, has set alarm bells off.
China last month warned its nationals in Pakistan, a country plagued by religious and ethnic militancy, of plans for a series of imminent terrorist attacks on Chinese targets
"It is understood that terrorists plan in the near term to launch a series of attacks against Chinese organisations and personnel in Pakistan," the Chinese embassy in Pakistan said in a statement on its website.
The embassy warned all "Chinese-invested organisations and Chinese citizens to increase security awareness, strengthen internal precautions, reduce trips outside as much as possible, and avoid crowded public spaces".
Police have twice detained for interrogation Chinese and Pakistani workers associated with the Karot project. They are also introducing security and vetting measures for Pakistani nationals working with Chinese personnel.
If proven to be a kidnapping, Mr. Liu's disappearance could not have come at a more awkward moment. China has signalled that it is considering freezing further CPEC-related investment until the country's domestic situation stabilizes. China is believed to have so far invested $29 billion of the $56 billion committed.
"Political events in Pakistan have sent China in a watchful mood… I am concerned if we continue to throw surprises to the outside world, then anyone can be forced to rethink their economic investments," Pakistan's chief CPEC negotiator, Ahsan Iqbal, told Pakistani daily The News.
China had earlier decided to redevelop criteria for the funding of CPEC-related infrastructure projects in an apparent effort to enhance the Pakistani military's stake in the country's economy at a time that the armed forces are flexing their political muscle.
The Chinese decision that reportedly led to the suspension of funding for three major road projects valued at a total of $850 million – the upgrading of the Dera Ismail Khan-Zhob motorway and the Karakorum highway as well as construction of a 110-kilometre road linking Khuzdar and Basima – suggested that Beijing was not averse to exploiting its massive investment in the Belt and Road to shape the political environment in key countries in its authoritarian mould.
The possible investment freeze threw into doubt China's reliability as Pakistan's all-weather friend at the very moment that the Trump administration announced that it was cutting almost all security aid to Pakistan, believed to total more than $1 billion, until it deals with militant networks operating on its soil.
Pakistan, in response and in advance of a visit by a United Nations Security Council team to evaluate Pakistani compliance with its resolutions, has sought to crack down on the fundraising and political activities of Muhammad Hafez Saeed, an internationally designated terrorist accused of having masterminded the 2008 attacks in Mumbai.
Pakistan's predicament could worsen if Mr. Trump, who has targeted Pakistan in blunt tweets in the past month, decides to tighten the screws beyond cutting aid by taking further punitive action such as sanctioning Pakistani military officials, revoking Pakistan's non-NATO ally status; increasing drone strikes beyond Pakistan's tribal areas; designating Pakistan as a state sponsor of terror, and/or pressuring international financial institutions to blacklist Pakistan.
The sensitivity of the timing of Mr. Liu's disappearance was heightened by the fact that some in Pakistan appear to doubt whether CPEC will be the magic wand for Pakistan's economy and regional geopolitical position that Pakistani and Chinese leaders make it out to be.
Criticism of CPEC has focused on doubts about the financial viability of various projects, Pakistan's ability to repay related debts, a lack of transparency, and assertions that Chinese nationals were usurping Pakistani jobs.
In a rare challenging of Chinese commercial terms Pakistan recently withdrew from a Chinese-funded dam-building project.
Pakistani Water and Power Development Authority chairman Muzammil Hussain charged that "Chinese conditions for financing the Diamer-Bhasha Dam were not doable and against our interests." China and Pakistan were also at odds over ownership of the $14 billion, 4,500 megawatts (MW)-hydropower project on the Indus River in the country's problematic region of Gilgit-Baltistan near disputed Kashmir.
Earlier, a State Bank of Pakistan study concluded that exports of marble to China, Pakistan's foremost rough-hewn, freshly-excavated marble export market, and the re-export to Pakistan of Pakistani semi-processed marble was "hurting Pakistan's marble industry to a significant extent."
A report by the Pakistani Senate, that has repeatedly criticized CPEC's lack of transparency and Chinese commercial policies, concluded that China would for the next four decades get 91 percent of the revenues generated by the port of Gwadar.
The vanishing of Mr. Liu, if proven to be a criminally or politically motivated kidnapping, threatens in the current environment to put Pakistan between a rock and a hard place. Its relationship with its traditional ally, the United States, is on the rocks while its ties to China are proving to be more complex than Pakistani leaders had envisioned.
Amid domestic political instability, anti-government protests, and pressure to come clean in its getting a grip on militancy, Pakistani democracy may be saddled with the bill.
While neither the United States nor China can afford a complete rupture, neither has a clear strategy to help Pakistan stabilize. China's solution appears to be tacitly supporting a greater role of the military in Pakistani politics – a formula that has in the past failed to produce results and is more part of the problem than part of the solution.
India-Pakistan ties: Are there any realistic possibilities of reviving engagement?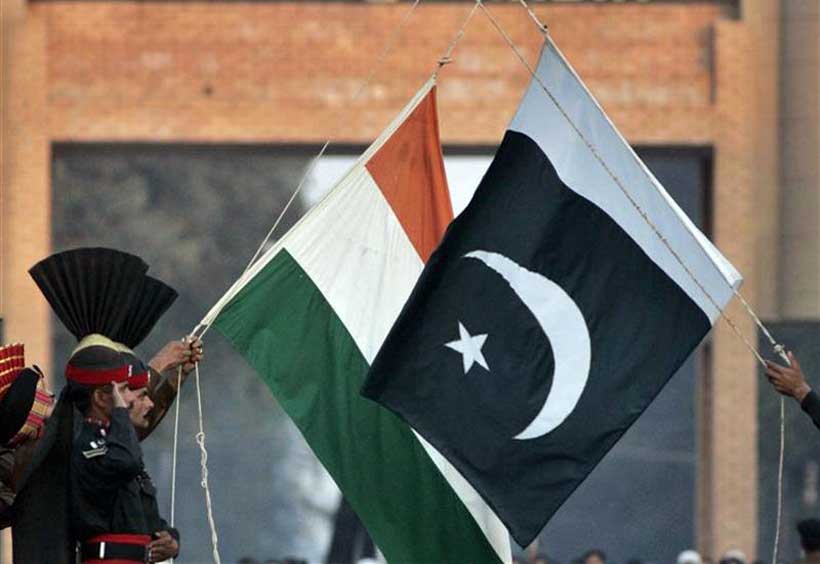 Two interesting developments have taken place in recent weeks. Firstly, a report submitted by standing committee on External Affairs recommended the resumption of engagement between both countries, without allowing spoilers to dictate the bilateral relationship between both countries. While unequivocally stating that engagement between two neighbors can not be suspended indefinitely, the report also advocated  an incremental approach towards the resumption of engagement.
Said the report:
'The committee would recommend an incremental approach to such a resumption of the dialogue process by starting with less contentious issues.'
While broadly concurring with the recommendations of the Standing Committee, the Indian government stated that the quest for peace and resolution of outstanding issues was only possible in an 'environment free from terror, hostility and violence"
Jammu and Kashmir Chief Minister, Mehbooba Mufti whosePeople's Democratic Party PDP, which currently is in power in Kashmir, is part of the BJP (Bharatiya Janata party) led NDA (National Democratic Alliance) also spoke in favour of resuming dialogue with Pakistan. While addressing a gathering at the mausoleum of her father,and former chief minister Mufti Mohammad Sayeed, the Jammu and Kashmir CM stated:
"Resumption of dialogue between India and Pakistan is the only way forward to end the bloodshed in Kashmir."
While addressing the State Assembly on January 10, 2018 Mufti again batted in favour of dialogue between both countries:
"Resumption of dialogue between India and Pakistan is the only way forward to end the bloodshed in Kashmir," she said.
It is highly unlikely, that any significant moves are likely to be made towards resuming engagement between both countries. Pakistan will go into election mode very soon, and even otherwise the current civilian government led by ShahidKhaqanAbbasi is not really in control. Post the elections of 2018, a PML-N Government led by Shahbaz Sharif, may be in a better position to reach out to India.
On the Indian side, PM Modi has numerous domestic challenges, and given the current narrative and atmosphere, it is highly unlikely that he will resume engagement with Pakistan. Before the Parliamentary elections of May 2019, there are a number of state elections, where national security issues may not be the decisive factor but they do matter. One of the states which goes to elections in December 2018 interestingly is Rajasthan — a state which shares borders with Pakistan.
Both sides, India and Pakistan, would do well to pay heed to the recommendation of the Standing Committee about adopting an incremental approach towards engagement. Former PM, Dr. Manmohan Singh who has been criticized on more than one occasion for being weak and soft on Pakistan, may not have been great at symbolism, like his successor, yet he never completely shut the doors of engagement, and adopted an incremental approach. While a lot has been written and said about how Dr. Singh and Musharraf were close to reaching a settlement on contentious issues including Kashmir. It would be pertinent to point out, that the period between 2011-2014 was successful in terms of economic engagement. This period witnessed a number of interactions between high level officials from both sides, upgradation of the border infrastructure at Attari (an Integrated Check Post was set up with an eye on giving a fillip to bilateral trade between both countries) and a rise in bilateral trade.
Then President of Pakistan, Asif Ali Zardari, during his meeting with former Indian Prime Minister, Dr Manmohan Singh in New Delhi in April 2012, spoke about the dire need for both countries to de-hyphenate economics from politics, and follow an approach similar to that of India and China. Zardari reiterated the point, that while New Delhi and Beijing, have numerous political differences, these differences have not come in the way of economic linkages between both countries. Here it would be important to point out, that post the Doklamstand off in 2017, there were signals of economic relations between both countries suffering with India imposing restrictions on the important of Chinese goods such as tyres, tempered glass and toys.
If both countries are to revive engagement, and ensure that it is successful. It is important, to focus less on personal chemistry, and more on concrete issues ,and identify specific areas of economic cooperation as well as  people to people linkages, which are doable.
Second, there can not be a blow hot, blow cold approach. Personal visits by leaders, and meetings between senior government officials should be avoided. Excessive media attention and hype ensure that such efforts fail. Instead, it is better that engagement between junior officials is encouraged.
Third, engagement at the sub-national level is important. In the past, the two Punjabs have played a positive role in improving ties between both countries. Efforts should be made to rekindle economic and cultural linkages between both provinces. While currently, the situation may not be conducive, post the elections of 2018 it may not be a bad idea for the Chief Ministers of both the Punjab's to explore possible linkages. The Chief Minister of Punjab, Captain Amarinder Singh (India) had also mooted the idea of selling surplus power to Pakistan. While the Indian Prime Minister, Narendra Modi did give approval to this idea, it could not go ahead because of tensions between both countries. Interestingly in November 2017, Shahbaz Sharif, CM of Punjab (Pakistan) in a letter to Captain Amarinder Singh had also proposed that both sides jointly combat the issue of smog and pollution. In the letter Sharif wrote:
'I would like to invite you for entering into a regional cooperation arrangement to tackle the issue of smog as well as environmental pollution. Let us join hands for securing a prosperous future for the people of our two provinces'.
It is thus important for the Central government to seek inputs from Chief Ministers of all border-states (Punjab, Jammu and Kashmir and Rajasthan) and accordingly explore possibilities of common ground.
In conclusion, it is important that engagement between both countries is not held hostage to the desires of certain hostile elements, though off course it is equally important that Pakistan genuinely reigns in on terror groups targeting India. On the Indian side, the government needs to strike a balance between ground realities, while not being bogged down excessively by the shrill ultra nationalist propaganda of the electronic media. It is also important, to continuously think outside the box and keep all important stakeholders on board, for ensuring that all doors of engagement are not shut.
Trump's Dilemma: Pakistan's Improved Narrative is Imperative
The uneasy Pak-US ties since Donald Trump's new Afghan Policy (21st August, 2017) suffered a new year set back when on Monday Trump accused Islamabad as a 'Liar'. This is really not the first time Pakistan has been accused or blamed; subsequently 9/11 all we got as a nation to our unyielding efforts against terrorism were the exhortations to 'do more'.In his first tweet of the year on Monday 3rd January, Trump bullied to cut aid to Pakistan for purportedly deceiving the US and offering "little help" in its chase for 'terrorists' in Afghanistan. He also stated thatthe US has 'foolishly given Pakistan more than 33 billion dollars in aid over last 15 years'.
Notwithstanding, Islamabad and Washington walked a diplomatic tight rope for a couple of months which might put the relationship to a collision course but misconceptions merit clarifications.There is an ineluctable need for the twitter obsessed US president to recall that the US funds allocated to Pakistan, an impressive bit goes to the Coalition Support Fund (CSF), which is the reimbursement for costs incurred by Pakistan for participating in the US-led 'Global War on Terror' and supporting US operations in Afghanistan. Likewise, Pakistan also has sustained unbearable human and financial losses in the said war and has always desired sustainable peace and peace talks in Afghanistan for an avowed 'Enduring Freedom' of the people of Afghanistan.
The escalated war of words followed by the latest stresses in the bilateral relationship between the two countries has not come as a surprise. Since August the US has been trying to put Islamabad undersqueeze on the 'Haqqanis' and the 'safe havens' for the 'agents of chaos'.
Now the very question that arises here is that as Trump pledged to change the nature of relationship between the US and Pakistan, what would be that probable course of change?
One hardly requires a crystal ball to extrapolate it, for Islamabad would be pressed harder with cuts in the financial aids leading to sanctions or embargoes. This is the height of incongruity on the part of the US,where once there were initiatives such as the Kerry-Lugar civilian-focused aid and endeavors to spur regional trade and productivity primarily because of Pakistan's durable role in the US led 'War on Terror',now there is slight more than wrangling over bills and military equipment.
Moreover, Trump administration this time wants India to perform major duties on its behalf. For instance the 'greater' Indian role defined in Trump's Afghan policy has been translated into a 'leading global power and stronger strategic and defense partner' to the US in the National Security Strategy Trump administration avowed last month. This could encourage India to boast its military might because of the acknowledgment incentive from a super power. Again this is no less than an irony that the US demands a more robust defense and strategic partnership from a nation notorious for its atrocities and abuse of human rights chiefly in Kashmir valley. Likewise, the US is also aware of the fact that welcoming India as a 'leading Global power' is an assured recipe for Pakistan-India proxy wars in region in general and on Afghan soil in particular.
Nevertheless there is also no denying of the fact that amidst Pakistan, the civil-military dynamics has largely and clearly affected the trajectory of Pak-US relations and steered it in the direction of being wholly security based. A part of blame must surely lie with the civilians and the present PML-N in particular.
Trump and his administration must acknowledge the sacrifices Pakistan has made so far and should also stop bullying like a head master disciplining his students, for this is certainly not the diplomatic way to deal with the allies. US needs to admit the fact that without Pakistan's support peace could never be achieved in the region. And this time to earn Pakistan's support the US ought to put a halt on the dual standards it is pursuing in the region. Thus seeking greater Indian role by keeping a blind eye on the decades long Kashmir issue, cross border and the state sponsored terrorism by India will certainly not fetch regional security that US often harps on about.
To conclude it is only Pakistan-US cooperation in fighting terrorism that served the US national security interests as well as the larger interests of the international community.