Uzbekistan to Create Own Military-Industrial Complex by 2022
As part of the 25th anniversary celebrations of the creation of Uzbekistan as an independent state, newly elected president Shavkat Mirziyoyev declared his intention to create a native military-industrial complex.
In his January 14 declaration to the people in Uzbek media, Mr. Mirziyoyev announced an imminent program to re-equip his nation's armed forces to face the challenges of the 21st century. These reforms would be tailored to fit the unique needs of the Uzbek military to more effectively address current and future threats. Another, perhaps more important set of reforms, has to do with improving legislative efficiency regarding military matters by delegating certain tasks to senior politicians and by reorganizing the military structure to favor more independent regional operations.
Mr. Mirziyoyev's announcement was ambitious, to say the least, but his idea of a military-industrial complex is likely very different from that of most western notions of what such a system should look like. Uzbekistan has no large scale native arms producers. The country's military, the largest in Central Asia, is entirely reliant on inherited Soviet era equipment. In addition, its annual military budget, reported to be approximately $2.4 billion (2015 est.), is entirely inadequate to create an arms producing industry in such a short period.
In his statement, Mr. Mirziyoyev was perhaps purposefully vague in outlining equipment updates. Instead, he focused on increasing Uzbekistan's maintenance and repair capabilities for its current equipment as well as updating educational doctrines to train the next generation of service members. The sometimes vague comments were intended to also outline the Uzbek military's role in the region and in the world. It is exactly this role which must be clearly examined in order to better determine what attributes Uzbekistan's military may have in the future.
Isolationist Policy
Uzbekistan is somewhat unique among former Soviet states in its handling of foreign policy which will likely shape its future military structure accordingly. The 25-year-old republic goes to great lengths to abstain from military entanglements by avoiding international alliances and mutual defense treaties. Its geographic proximity to states like Russia, China, and the United States, which has been fighting a prolonged war in neighboring Afghanistan, all but ensured a struggle for influence over Uzbekistan which the country has had varying degrees of success in balancing.
Despite being an on and off again member of the Russian-dominated Collective Security Treaty Organization (CSTO), which Uzbekistan ultimately left in 2012, it seems that the nation has now taken a firm stand against military cooperation with foreign powers. This policy includes the removal of all foreign bases located on the territory of Uzbekistan. The 2005 removal of an American airbase in the southern city of Karshi following international outrage at the Uzbek authorities' violent handling of mass protests in Andijan indicates that Uzbek leadership may not want the increased media scrutiny and deteriorating foreign public opinion which often comes with western deployments in authoritarian countries. The only military organization of which Uzbekistan is currently a member is the loosely formed Shanghai Cooperation Organization (SCO). This membership does not currently commit Uzbekistan to any foreign deployments or base hosting responsibilities, but it does allow access to international military exercises with powerful militaries like those of Russia and China.
Reforms
Outside of military exercises, long term international commitments would not be beneficial for the types of military threats that Uzbekistan faces. Apart from a border dispute with Kyrgyzstan, there are no regional adversaries that an Uzbek military may counter. Instead, terrorism and the illicit drug trade are likely the most practical threats against which to build a future military. Logically, regional reorganization would be more effective in combatting such unpredictable security threats and the country's current security infrastructure would not be best suited to handle it.
As stated previously, Uzbekistan has the largest military in Central Asia by a substantial amount both in terms of conscripted manpower and equipment; however, it is structurally almost unchanged from Soviet doctrine which was designed to fight large ground wars. Its large stockpile of equipment reflects that doctrine with hundreds of main battle tanks and dozens of fighter planes; tools which have limited value in smaller scale tactical counterterror and policing operations.
Uzbekistan likely needs a smaller professional force which is spread throughout its regions. This force would ideally consist of contract soldiers who are continually trained in counterterrorism operations over the course of years and decades, not single 12 month rotations typically expected of conscripts. Training may be supplemented by taking part in counterterrorism exercises with countries like Russia and China through Uzbekistan's membership in the SCO. Mr. Mirziyoyev's proposed equipment maintenance and upgrades would also serve to maintain Uzbekistan's traditional fighting capabilities, if not to create new ones. Ultimately, Mr. Mirziyoyev's proposal of creating a native military industrial complex by 2022 may be optimistic at best, but there are a number of concrete steps that the Uzbek leadership can take to make its military more effective and ideally suited for the likely threats it may face in the near future.
ILO Reports Important Progress on Child Labour and Forced Labour in Uzbek Cotton Fields
A new International Labour Organization report to the World Bank finds that the systematic use of child labour in Uzbekistan's cotton harvest has come to an end, and that concrete measures to stop the use of forced labour have been taken.
The report Third-party monitoring of measures against child labour and forced labour during the 2017 cotton harvest in Uzbekistan is based on more than 3,000 unaccompanied and unannounced interviews with a representative sample of the country's 2.6 million cotton pickers. It shows that the country is making significant reforms on fundamental labour rights in the cotton fields.
"The 2017 cotton harvest took place in the context of increased transparency and dialogue. This has encompassed all groups of civil society, including critical voices of individual activists. This is an encouraging sign for the future. However, there is still a lag between the sheer amount of new decrees and reforms being issued by the central government and the capacity to absorb and implement these changes at provincial and district levels," says Beate Andrees, Chief of the ILO's Fundamental Principles and Rights at Work Branch.
The ILO has been monitoring the cotton harvest for child labour since 2013. In 2015, it began monitoring the harvest for forced labour and child labour as part of an agreement with the World Bank.
Interviews carried out by the monitors took place in all provinces of the country and included cotton pickers and other groups which are directly or indirectly involved in the harvest such as local authorities, education and medical personnel. In addition, a telephone poll of 1,000 randomly selected persons was conducted. Before the harvest, the ILO experts organized training for some 6,300 people directly involved with the recruitment of cotton pickers.
The results confirm that the large majority of the 2.6 million cotton pickers engaged voluntarily in the annual harvest in 2017 and that there is a high level of awareness in the country about the unacceptability of both child and forced labour. The report confirms earlier findings that the systematic use of child labour in the cotton harvest has ended though continued vigilance is required to ensure that children are in school.
Instructions have been given by the Uzbek national authorities to local administrations to ensure that all recruitment of cotton pickers is on a voluntary basis. In September 2017, an order was given withdrawing certain risk groups (students, education and medical personnel) from the harvest at its early stage.
Moreover, cotton pickers' wages have been increased in line with recommendations by the ILO and the World Bank. The ILO recommends that the government continues to increase wages and also addresses working conditions more broadly to further attract voluntary pickers.
Last September, Uzbekistan President Shavkat Mirziyoyev spoke before the United Nations General Assembly in New York where he pledged to end forced labour in his country and underscored his government's engagement with the ILO. In November 2017, at the Global Conference on the Sustained Eradication of Child Labour in Argentina, Uzbekistan also pledged to engage with independent civil society groups on the issue.
The ILO Third-Party Monitoring (TPM) project in Uzbekistan will now focus on the remaining challenges, particularly the need for further awareness raising and capacity building, which varies between provinces and districts. It will ensure that all those involved in recruitment will have the information and tools needed to ensure that cotton pickers are engaged in conformity with international labour standards.
The monitoring and results from a pilot project in the area of South Karkalpakstan also show that cotton picking economically empowers women in rural areas. The cotton harvest provides many women with a unique opportunity to earn an extra cash income which they control and can use to improve the situation of their families.
The ILO TPM Project is funded by a multi-donor trust fund with major contributions by the European Union, United States and Switzerland.
Kazakhstan Launches Online Platform for Monitoring and Reporting Greenhouse Gases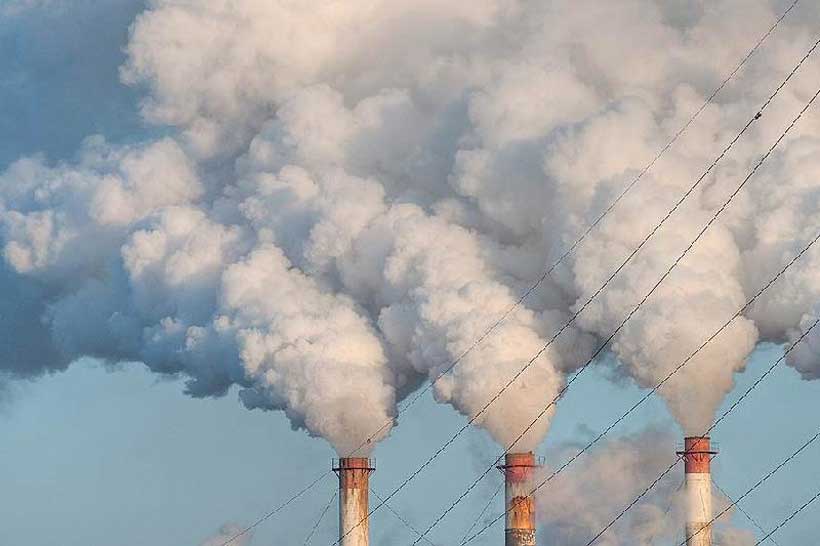 An online platform for monitoring, reporting and verifying emission sources and greenhouse gases (GHG) was officially launched today by the Ministry of Energy of the Republic of Kazakhstan and the World Bank.
The platform is an essential element of the National Emissions Trading System of Kazakhstan, which was launched in 2013 as the country's main instrument to regulate domestic CO2 emissions and to drive the development of low-carbon technologies. Today, the National Emissions Trading System of Kazakhstan covers all major companies in the energy, oil and gas sectors, mining, metallurgical, chemical and processing industries.
Since 2014, the World Bank Trust Fund Partnership for Market Readiness has provided technical assistance to Kazakhstan in supporting the implementation of the National Emissions Trading System of Kazakhstan and related climate change mitigation policies.
"Kazakhstan's emissions trading system is the first of its kind in the Central Asia region," said Ato Brown, World Bank Country Manager for Kazakhstan. "With support from the Partnership for Market Readiness, the country has made a great effort to develop policy options for mid- and long-term emissions pathways and to develop an action plan on GHG emissions reductions by 2030. The World Bank will continue to support the Government during the crucial stages of policy implementation."
The platform enables Kazakhstan's major emitters to transmit and record data on GHGs emissions, as well as trade online. The National Allocation Plan, adopted in January 2018, sets an emission cap for 129 companies for the period 2018-2020. Per the national allocation plan, quotas have been allocated until 2020.
"The electronic platform undoubtedly proves the evolution of the Kazakhstan emission control system, which will allow the monitoring, reporting and verification system to be upgraded to a much higher level," said Sergei Tsoy, Deputy General Director of JSC Zhasyl Damu.
GHG data is confirmed by accredited bodies for verification and validation and transferred to the Cadastre using an electronic digital signature. To date, there are seven verification companies accredited in Kazakhstan, with five more in the process of accreditation.
The platform was developed by JSC Zhasyl Damu with the support of France's Technical Center on Air Pollution and Greenhouse Gases. The system is administered by JSC Zhasyl-Damu, while the beneficiaries are the Climate Change Department and the Committee for Environmental Regulation and Control of the Ministry of Energy of the Republic of Kazakhstan.
Background
Kazakhstan is one of the largest emitters of GHG in Europe and Central Asia with total annual national emissions of 300.9 MtCO2e in 2015. The energy sector accounts for 82% of total GHG emissions, followed by agriculture (9.6%) and industrial processes (6.4%). More than 80% of produced electricity in Kazakhstan is coal-fired, followed by natural gas (7%) and hydro power (8%).
Kazakhstan proposed as its Nationally Determined Contribution (NDC) an economy-wide reduction of GHG emissions of 15% from 1990 emissions levels by 2030. Kazakhstan ratified the Paris Agreement in November 2016 and committed itself to the fulfilment of the proposed target as its first INDC. The objective will contribute to sustainable economic development as well as to the achievement of the long-term global goal of keeping global temperatures below 2 degrees Celsius. 
Religious buildings in Kazakhstan to be labeled 16+
New restrictions on religious activities are emerging in Kazakhstan. Will they help to fight extremism?
According to the Government bill introducing amendments to the laws on religious activities and associations, adolescents should be forbidden from attending mosques, churches and synagogues if they are not accompanied by one of the parents and don't have written consent of another parent.
Schools and the media are going to be forbidden from talking about the belief systems of various religions as well.
By implementing these and other measures, Astana intends to combat religious extremism. However, the crackdown on religion has already set the country four years back: in 2017 the Republic of Kazakhstan returned on the list of countries where the religious situation arouses concern of the US State Department Commission on International Religious Freedom. Kazakhstan last appeared on the list along with Afghanistan, India, Indonesia and Laos in 2013.
Is the proposed bill really going to help to contain the spread of radical Islam, and to what extent does it conform with international human rights standards?
The Concept of State Policy towards Religion, adopted in 2017, shows that the authorities strive to expel religion from public space altogether and promote an ideology of "secularism". Their thinking is understandable: with no contact between members of differentreligions, there will be no inter-religious conflicts.
However, according to the European experience, prohibitive policy does not bring the expected results. In a multicultural society, the lack of information about the beliefs of other religions only increases tensions. Silencing the matter of religion and obstructing religious education reduces the ability to critically evaluate the extremist ideologies,while increasing the opportunityto spread false information aimed to promote inter-religious discord.
In addition, various summer camps, excursion and pilgrimage activities organized by religious communities are going to be banned if the bill is adopted. It includes those traditional religious confessions that the Government routinely thanks for promoting the inter-civilizational dialogue, youth development and the maintenance of stability, peace and prosperity in the society. A large number of children and teenagers will be deprived of their usual social circles and leisure activities.
As a result of such unconstitutional state interference and bureaucratic obstacles, children and teenagers will be denied the right to practice the religion of their family even when outside educational, medical and other state institutions. Not to mention that parents will be entitledby law to restrict the right of their children under the age of 16 to choose their faith.
Moreover, according to the proposed legislation, if a minor is found in a prayer room"illegally", the responsibility will fall on the religious organization in question. Consequently, the clergy will need to alienate and discourage the younger generations from attending their own churches, so as not to get fined and fall within the scope of the restrictions on the religious activities!
At the same time, actual extremist organizations will go underground and get more freedom than their peaceful competitors. Obviously, the unruly youth will turn not to those imams, priests or rabbis unable to go beyond the restrictive framework of formal prohibitions. They will go to the "real" preachers who offer communion, new religious experience, something to devote yourself to, a sense of self-worth (even if as suicide bombers).
It is in the interests of all religious leaders, and indeed the whole world, to prevent such a terrible scenario from happening and to return Kazakhstan on the path of civilizational dialogue and inter-confessional cooperation. Otherwise, any participation in the VI Congress of Leaders of World and Traditional Religions in the Astana Palace of Peace and Reconciliation can be seen as not only dishonorable and hypocritical, but also unsafe.